Portland is a pretty simple place on paper, known mostly for rainy weather, an equal ratio of plentiful beer and hipsters, and some of the country's best food.
While many of these statements are true and endearing qualities, reducing Portland to a few descriptors does the city a huge injustice. Portland, Oregon is so much more than angst and counter-culture.
Contrary to popular belief, the sun does shine in Portland. When it does, there are few cities with better parks and beer gardens and everyone seems to be catching on to this fact.
Luckily, you've found this Portland travel guide to help you sift through the crowds and get a leg up on all there is to see, eat and all the best things to do in Portland without breaking the bank. You'll even learn about some awesome places to visit near Portland too – it sure is blessed with some stellar day trips.
Gear up for plenty of beer, hikes, and ugly beanies (obviously). By the end of this Portland travel guide, you'll have a much better understanding of what makes this city so very magical.
Why Visit Portland?
It's no longer a secret that Portland is one of the best places to visit on a USA backpacking trip. The hip city, home to some of the coolest nature in the continental US and some of the best food continues to attract more and more tourists. It also happens to be one of the few cities in the world that can boast about both its craft beer and its weed scene.
Delicious doughnuts, bicycle-friendly streets, and – dare I say – the best public transit system in the US are but 3 more things that make Portland a backpacker's daydream. The US as a whole is mostly lacking in backpacker-y locales. But Portland is the closest to the blueprint, so to speak.
Known for its progressive values and totally unique vibe, the better question you should ask yourself is: Why NOT visit Portland?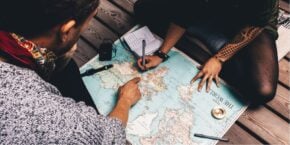 Heading Off-Grid? • Download This Guide as a PDF!
Sign up to The Broke Backpacker's EXCLUSIVE VIP AREA below and download our top backpacking guides as PDFs – go offline with peace of mind!
What are the Major Attractions in Portland?
Places to visit in Portland are plentiful, but there are a few famous spots that you just can't miss, regardless of how much you hate "tourist" places. These are all worth the hype!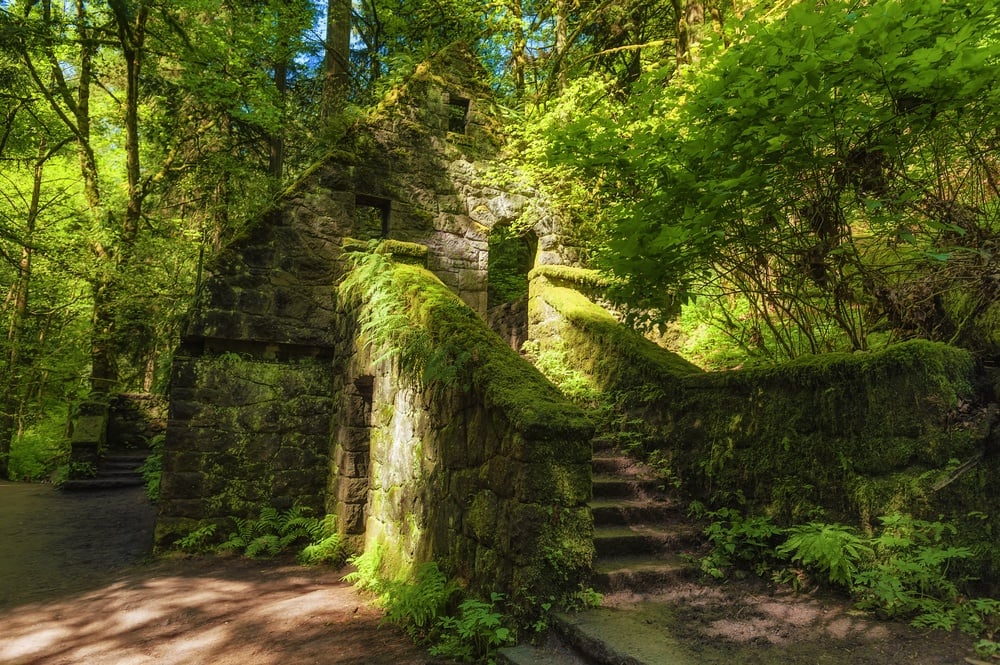 Pittock Mansion
Powell's City of Books
Forest Park
Voodoo Doughnut
Japanese Garden
How Long to Spend in Portland?
Honestly, you can spend weeks in Portland. It's an easy place to get stuck in, and many end up moving there after a short visit. While I'm not saying to get ahead of yourself, do try to spend more time in Portland if you can. It really is one of the best places to visit in the US.
If you can swing it, 5 days is a comfortable amount of time to see Portland. This time frame will allow you to check out all the city's must-see sights, AND take at least one day trip. A weekend in Portland will also be a good time for those in the area, but even flying in from the East Coast of the US would be a big to-do.
A Sample 3-Day Itinerary for Portland
The following is a sample 3-day itinerary for Portland. Most of the top destinations mentioned in this Portland travel guide are covered in this section.
Day 1 in Portland: West Side Scenes
On the first day of this Portland travel guide, you'll head to the West Side where much of the city's affluence can be found.
Let's start out in Northwest Portland aka the Alphabet District. Aside from inspiring many Simpsons character names, this neighborhood is known for its bright, multicolored houses and Portland's best shopping.
Along the main drags of 21st and 23rd Street, you'll find lots of little shops, restaurants, cafes, and bars.
Moving along, make for the Pearl District next via Burnside St. The Pearl was once of the decrepit parts of town, full of abandoned warehouses and squats; nowadays, it's the most glamorous part of the city, synonymous with the "luxury redevelopment" phenomenon.
Granted, there are a lot of cool galleries and restaurants in the Pearl. Be sure to pop in Wieden+Kennedy to see their small gallery and then grab a drink at the 10 Barrel Brewing Rooftop. The legendary and unmissable Powell's Bookstore is also on the edge of the Pearl and where you should end your time in the district.
As we continue down Burnside, we make a right on Broadway until we reach Pioneer Courthouse Square. This is the main public square in the city and regularly hosts community events. Do stop at both the Arlene Schnitzer Concert Hall and Portland Art Museum.
Let's wrap up by walking to Tom McCall Waterfront which sits along the banks of the Willamette River. This park is a popular hangout spot for locals. In the spring, the park is particularly beautiful when all of the cherry trees bloom.
End your day with the Portland Sign and take a selfie – I won't judge!
Day 2 in Portland: All About the East Side
On the second day of your Portland trip, you're going to get to check out the more "hipster" side of the city.
Today will be more lowkey than the first, though nothing short of busy. Get ready for plenty of food, coffee, craft beer, and f-ugly vintage clothing to go around.
Let's begin at the once hipster-centric Hawthorne Blvd. Hawthorne was once ground zero for all things alternative and counterculture in the city, though it's far more touristy these days.
Lots of vintage clothing shops and dive bars still line this street but they now compete with high rises and corporate chains. Visit the used clothing stores and grab a donut at Blue Star before moving on.
Depart from Hawthorne and head north on Caesar Chavez Blvd to the Laurelhurst neighborhood.
Here you'll find lots of upscale homes and, more importantly, Laurelhurst Park, which is one of the prettiest parks in Portland. Once you leave the park, be sure to stop by nearby 28th Avenue for the chance to eat at some of the finest restaurants in Portland.
If you're in the mood for a historical detour, then keep heading north on Cesar Chavez until you cross I-84 and arrive in Portland's own Hollywood District.
The neighborhood itself is a bit underwhelming but the Hollywood Theater makes it worthwhile. Aside from being culturally significant and beautiful to look at, the theater still plays cheap arthouse movies. It even hosted famous directors like Quentin Tarantino and Joseph Dante.
There are few better ways to experience the Portland skyline than a sunset walk on the Eastbank Esplanade. Do this and then grab some drinks at happy hour at the trendy Produce Row Cafe.
Day 3 in Portland: The West Hills
Today, we head for the hills! The West Hills to be exact. On the final leg of this Portland travel guide, we're going for a walk in one of the city's most adored places, Forest Park.
Fair warning: there's going to be a lot of walking today, no matter what, so bring your best walking shoes today, people!
The expansive park hosts some of the best hikes near Portland and is a very popular place for nature lovers. Bring your best hiking boots!
Dozens of trailheads and a number of bus lines provide access to Forest Park. As such, visitors can start hiking and then bail out of Forest Park at one of the many junctures.
You'll primarily be walking on a portion of the superb Wildwood Trail that technically begins in another iconic park in Portland: Washington Park. This trail has lots of access points but I suggest using the Lower Macleay Trail as means of reaching the Wildwood.
From Lower Macleay Trailhead, it's about a 3-mile hike to Pittock Mansion. The path can be steep and you'll have to cross Cornell Road but, overall, it's manageable.
While the mansion itself is surely opulent, it's the views that are priceless. From the mansion, you'll see the whole of the city as well as the glorious Mt Hood, both at the same time.
If you want to stop here today, you can walk down to Burnside and grab a bus. Otherwise, push on to the Japanese Gardens. It's another 2 miles to the Gardens via the Wildwood Trail.
The Japanese Gardens and nearby International Rose Test Gardens are two of the most significant gardens on the West Coast. You can visit both in the course of an hour.
On the other side of the Forest Park crest, you'll find the Hoyt Arboretum and Oregon Zoo, which are two more of Portland's most beloved points of interest.
From the Japanese Gardens, it's about another 2 miles walk to these. When you're ready, you can grab the train back into the city at the zoo.
Spending More Time in Portland?
If you've got a bit more time on your hands, then buckle up because Portland has a whole lot to offer!
With extra time, you'll not only be able to see more of the city, but you'll also have the chance to check out the unbelievable nature that's near Portland, and maybe even check out one of the best hikes in Oregon.
Visit The Grotto: The Grotto is a unique Catholic shrine that's dedicated to Mary. It covers more than 62 acres and welcomes folks from all backgrounds. Be sure to check out "Our Lady's Grotto" a rocky cave that's been carved into the base of a cliff.
Grab some goods at the Portland Saturday Market: From exotic food, to unique clothes, to trendy souvenirs, you can find absolutely everything your heart desires at this weekly market that's been running since 1974.
Hike to Multnomah Falls: Some of the most iconic views in Oregon can be found just a 30-minute ride from Portland. Hike to the top of the falls for a sick view of the Columbia River Gorge.
Take a dip in Bagby Hotsprings: Being just 2 hours from Portland, you can relatively easily make a day trip to these iconic hotsprings if you have just a bit more time on your hand. You'll be greeted by an array of public and private pools made out of real timber!
Explore the Shanghai Tunnels: Back in the 1800s, Portland used to be one of the most dangerous cities in the world and was a top people smuggling location. You can still take a peek at that very dark slice of history today with a visit to the city's underground.
Is This the Best Daypack EVER???
Here are the most iconic things to do in Portland!
1. Bike by the river
Portland is Biketown USA! There is no better place to go for a lovely afternoon ride than along the lazy Willamette River. On either side of this river is the Tom McCall Waterfront and Eastbank Esplanade – both are among the prettiest areas in the city.
2. Take the aerial tram to OHSU
OHSU (Oregon Health and Science University) is one of the most prestigious institutions in Portland and overlooks the city like some sort of Justice League Headquarters. While the medical bills may certainly be astronomical here the ride on the tram is not!
Grab a seat and enjoy the views from this languid lift. On a clear day, Mt Hood is visible from the top.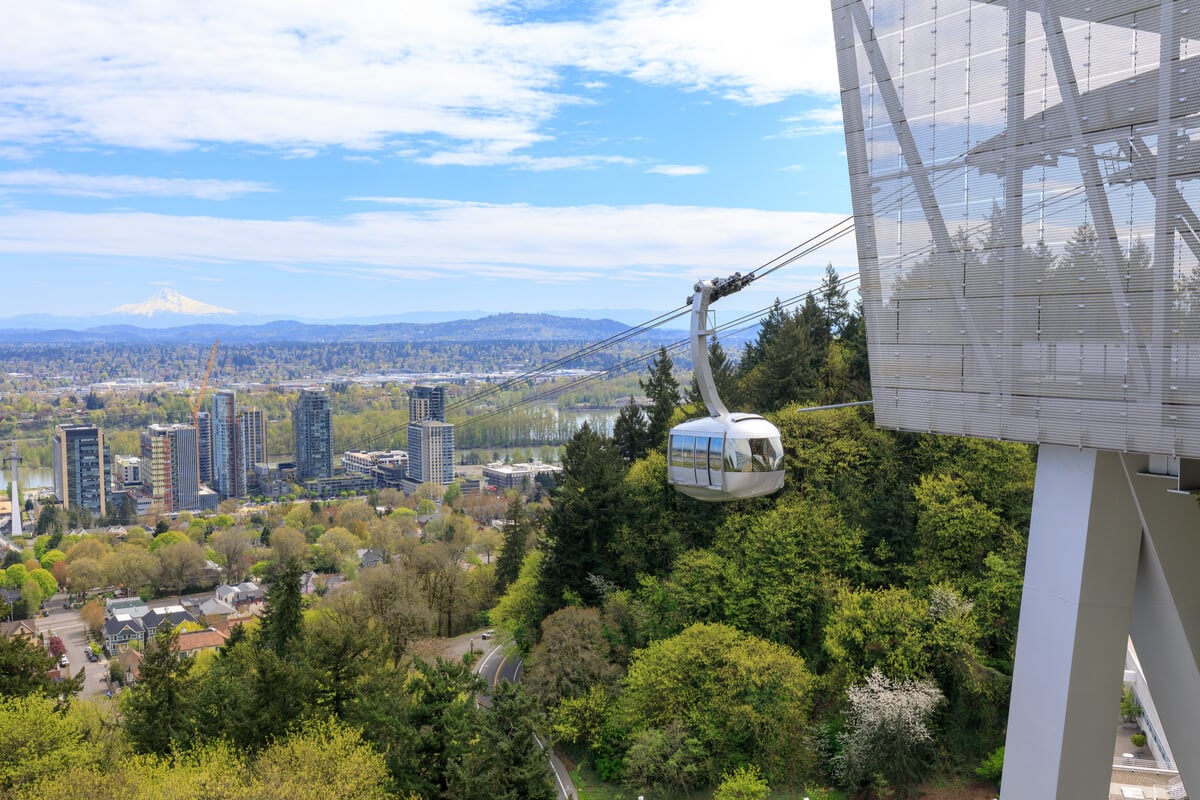 3. Get lost in Powell's Books
Nothing screams "Portland on the cheap" like wandering aimlessly through Powell's Books. Yes, people do in fact buy books here but it mostly feels full of chronic browsers. Wander among the endless aisles of bookshelves and see how long it takes before an employee thinks you're just lost.
4. Drink all the beer
Good luck – that's all I'm going to say here.
5. Hang out with the hipsters on the East Side
Portland is often perceived as a hipster paradise, flooded with beanies, man buns, and mole-fur sweaters. Though this isn't often the case these days, most of Portland's counterculture crowd hangs on the East Side.
Cross the river and do all the things a hipster would do: drop by a coffee shop, shop in a vintage store, ride a fixie on Belmont… You get the idea.
6. Find peace in a garden or park
Portland is one of the greenest cities in the world thanks to its abundance of parks. Go for a walk in Forest Park and be sure to stop by the Hoyt Arboretum, Japanese Gardens, or Rose Gardens along the way.
If you don't want to leave the city, try visiting the Lan Su Chinese Garden or Laurelhurst Park inside Portland.
7. Eat at a food truck
Aside from being a tourist attraction in themselves, the Portland food trucks absolutely serve up some of the tastiest dishes in the city. Grab some cheap eats, grab a piece of the curb, and chow down with your mates.
8. Soak in the views at Pittock Mansion
The prettiest view of the city and Mt Hood is from Pittock Mansion. (Maybe that's why it was built there.) Take a short hike through Forest Park or drive up to the mansion one morning for the sunrise; you'll be glad you did.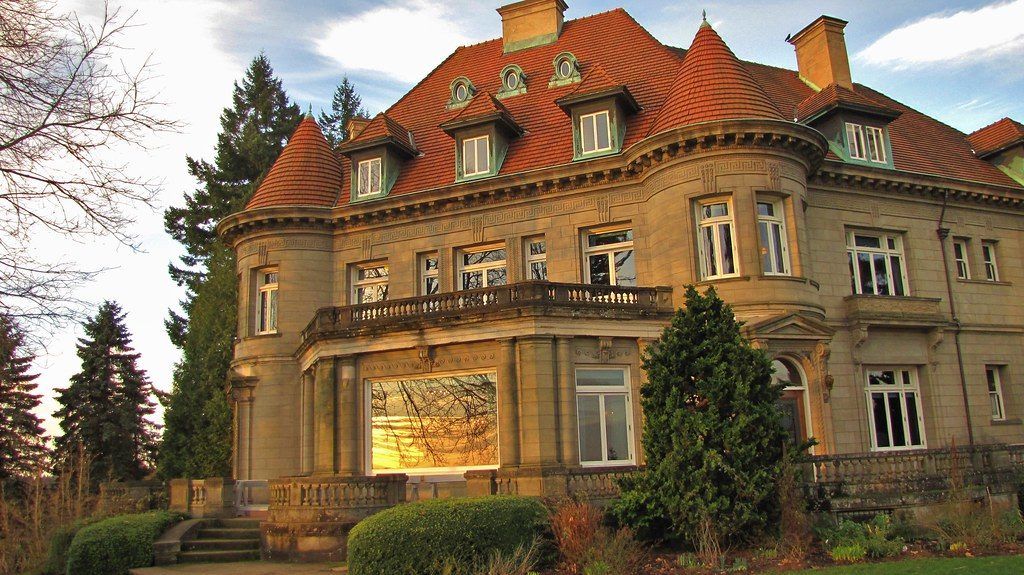 9. Find Simpson's names in the Alphabet District
The Alphabet District is so-called because the streets are laid out in alphabetic order. Did you know that many of these streets also served as inspiration for several Simpsons character names?! Go looking for the likes of Ned Flanders Street, Mayor Quimby Street, and Reverend Lovejoy Street, among many more!
10. Tour the bridges
Ask any local what Portland's top attractions are and they'll probably say the bridges. Portlandians are in love with their city's bridges and, admittedly, they are sometimes pretty.
Visit favorites like the Hawthorne Bridge, St Johns Bridge, and Tilicum Bridge, and decide which is your favorite.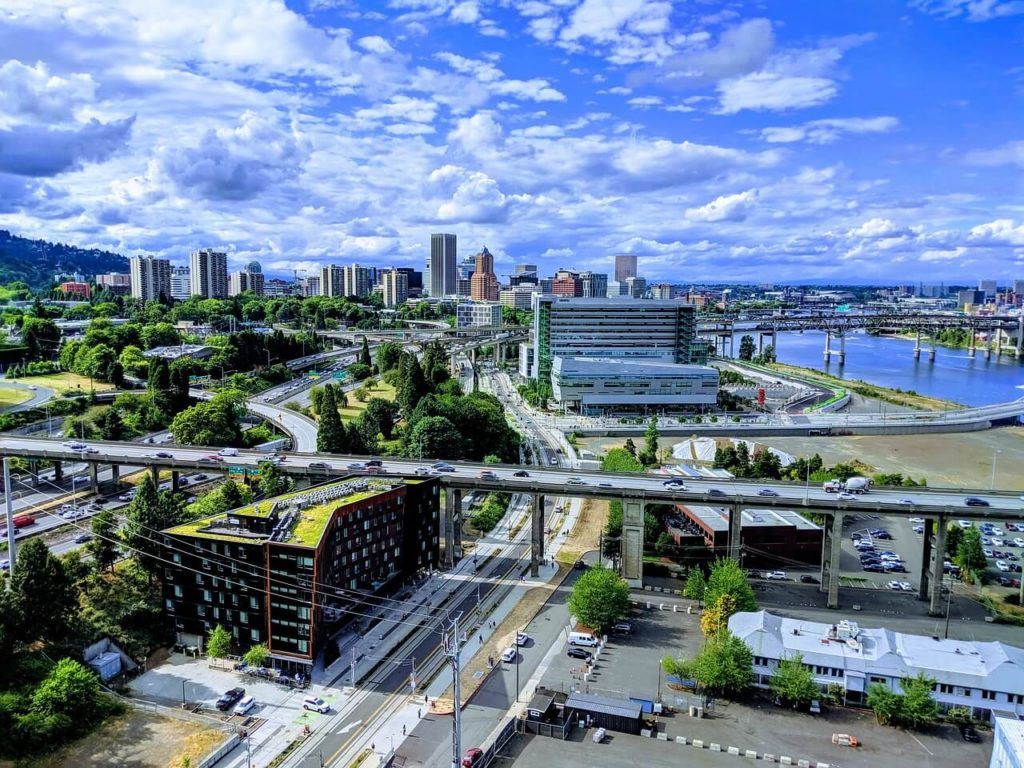 Small Pack Problems? 😉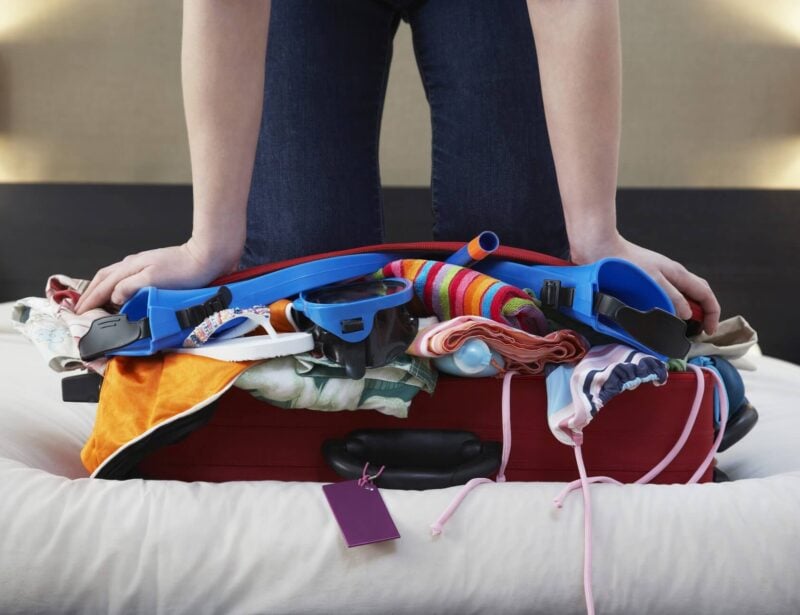 Wanna know how to pack like a pro? Well for a start you need the right gear….
These are packing cubes for the globetrotters and compression sacks for the real adventurers – these babies are a traveller's best kept secret. They organise yo' packing and minimise volume too so you can pack MORE.
Or, y'know… you can stick to just chucking it all in your backpack…
Get Yours Here
Read Our Review
Backpacker Accommodation in Portland
We already mentioned that Portland has reasonably priced accommodation and that you can find a room for less than $100/night. The question is: where are the best places to stay in Portland?!
There are a lot of different places to stay in Portland, from hotels to hostels to Airbnb apartments to campgrounds. Each of these will offer varying levels of comfort and affordability.
Hotels are widely available in Portland. While some hotels, like The Jupiter or The Ace, can be pretty unique, most are of the usual drab and uninspiring sort.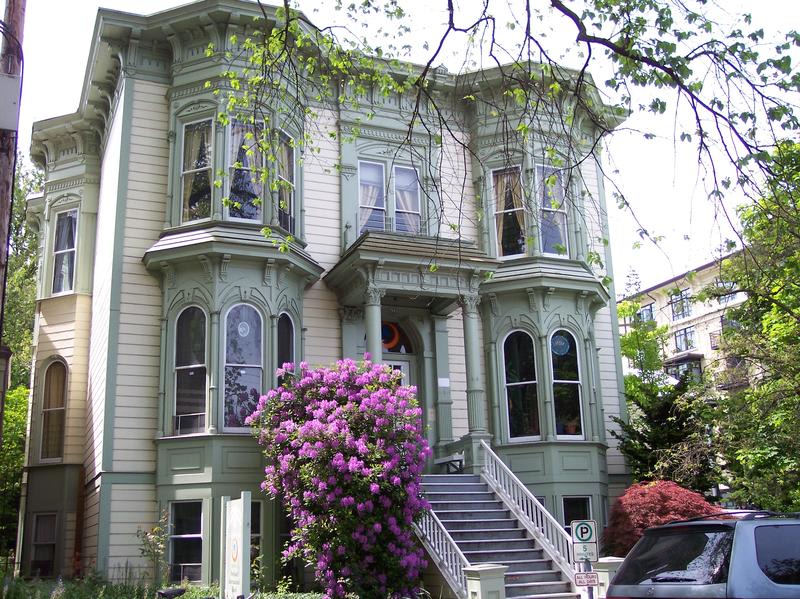 I always recommend staying in an Airbnb because they are usually more personable and affordable. There are some really charming cottages in Portland and staying in one of these could really make your trip worthwhile.
Hostels will always be one of the best deals in town. Portland's hostels happen to be pretty damn cool – a rarity in the USA.
If you really want to visit Portland on a budget, then consider staying at an urban campground. Aside from being affordable, urban campgrounds can have a really great vibe as Portlandians love to go camping, wilderness or not.
The Best Places to Stay in Portland
Wondering where to stay in Portland? Here are some of the best neighborhoods in the city:
FIRST TIME IN PORTLAND, MAINE
FIRST TIME IN PORTLAND, MAINE
Downtown
Despite not having the most picturesque look and bubbly atmosphere as other areas in the city, Downtown's central location makes it perfect to explore Portland's excellent selection of activities.
FOR FAMILIES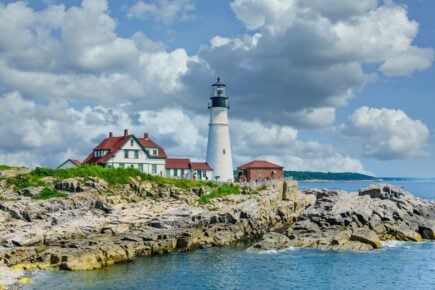 FOR FAMILIES
Cape Elizabeth
Located just a 20-minute drive from the city center, Cape Elizabeth and the Casco Bay Islands provide visitors with the perfect outdoor vacation.
NIGHTLIFE
NIGHTLIFE
Old Port
Portland's Old Port is well-known for being one of the prime locations for seeing the city's top sites, but it is also packed full of concentrated eating and drinking spots making it our top pick for the best neighborhood to stay in for nightlife in Portland.
COOLEST PLACE TO STAY
COOLEST PLACE TO STAY
East End
Portland is nationally known for its vibrant brewing culture, hosting some of the best beer breweries in the country, most of which are in the East End neighborhood.
Budget Accommodation Hacks
Sometimes you need your own roof above your head – I know the feeling. Other times, you're doing everything you can to save a nickel and dime.
If you're trying to cut the costs of travel to Portland, then maybe it's time to stay somewhere besides a hostel or apartment. If you need to save money, try one of these:
Couchsurf! – Couchsurfing is the best way to save on cash when it comes to accommodation since most of the time you're crashing for free. Staying with a local host is also a great chance to experience a more authentic side of the city and find hidden things to do in Portland.
Try alternative accommodation – If you've never used Airbnb, Portland is a good place to try it out. There are all types of cutesy rentals listed there that are usually cheaper than hotels. If you're an outdoor lover, you should definitely consider staying in one of the many stunning eco-lodges in Portland.
Reach out to people! Ask to stay with people for a night or two in exchange for cooking dinner or a bottle of wine. If you don't know anyone in the city, ask your friends if they do! Travelers understand the struggle and are usually more helpful than you think.
Camping – Urban camping is a growing trend in many cities. These campsites are comfortable, sociable, safe, and cheap. They are often located on the outskirts of town, which means they are quieter too. Be sure to take some quality backpacking gear along.
Portland Backpacking Costs
There once was a time when Portland, Oregon was one of the most affordable cities in the USA; a place where the beer was cheap and the rent was reasonable. Those days are becoming a mere memory as more people move to Portland and developers continue to invest in property.
At the moment, Portland can still be cheap if you have a bit of sense. Though you'll have a harder time finding a hotel for under $100/night or $1 beers (those were the days).
There are always ways of saving a buck. With the information outlined in this Portland travel guide, you'll be able to visit this city on a budget.
A lowish daily budget for Portland will be around $50-$60. This will get you a dorm bed, groceries, tickets for the metro, and some extra spending money.
Accommodation is actually pretty affordable, at least when compared to other major cities in the US. You can book an apartment for under $100, which is unheard of in places like Los Angeles, Boston, and even Denver. Hotels are only slightly more expensive than Airbnbs in Portland.
Public transport in Portland is also cheap and convenient. Everything costs $2.50 to use, including airport transfers.
Food and drink are the most expensive things in Portland, which sucks because these are the two best aspects of the city! Groceries in Portland are among the most expensive in the nation (probably because they are generally high quality) and this trend obviously affects the price of dining too.
Those delicious craft beers are also pricey, partly from taxes but mostly because of the extra labor they require to produce.
A Daily Budget in Portland
Here's an idea of how much each Portland expense should cost based on your travel style:
Portland Oregon Daily Budget Table

| Expense | Broke Backpacker | Frugal Traveler | Creature of Comfort |
| --- | --- | --- | --- |
| Accommodation | $0-$40 | $40-$100 | $100+ |
| Food | $15-$20 | $20-$30 | $30+ |
| Transport | $0-$3 | $3-$10 | $10+ |
| Nightlife | $0-$20 | $20-$40 | $40+ |
| Activities | $0-$15 | $15-$30 | $30+ |
| Total per day: | $15-$98 | $98-$210 | $210+ |
A Few Free Things to Do in Portland
If you're looking to save some extra cash, then try doing one of these free things while visiting Portland!
Brewery Tour – Several of Portland's most prolific breweries offer free tours of their facilities on select days. Some of these also give out complimentary samples of their brews! Check out HUB, Bridgeport, Ecliptic, and Groundbreaker for a look into the brewing process.
Pittock Mansion Overlook – Although entering the mansion itself requires a ticket, the lawn and overlook are still free. The viewpoint is the main reason to visit anyway! The views from Pittock Mansion are, without question, the best of Portland and Mount Hood, which stands at 11,249 feet.
First Thursdays – Many Downtown Portland galleries and artists centers open their doors and offer free showings on the first Thursday of the month. A few may even be offering free samples of some tasty treats.
Belmont Firehouse – The Belmont Firehouse is an unassuming building located on the increasingly popular Belmont Street. It is set up to be a museum of sorts for local firefighters and often holds local events.
Hoyt Arboretum and Rose Garden – Two of the most iconic gardens in Portland are free to enter. Both are conveniently located right next to each other as well.
Markets – Portlandians love a good open-air market, and there are many held throughout the city. Perusing the many farmers, crafts, and artisanal markets is, of course, free but you can also find good deals on food. Any way you prefer, the markets are great places to go shopping in Portland.
Portland on a Budget – Top Tips and Tricks
It's easy to spend without thinking, and even easier to go broke. If you want to visit Portland and travel on the cheap, then you'll have to be strict with your spending habits.
For your benefit, I've created a list of tips for visiting Portland on a budget. Follow these words of advice and you'll find that your dollar goes much further.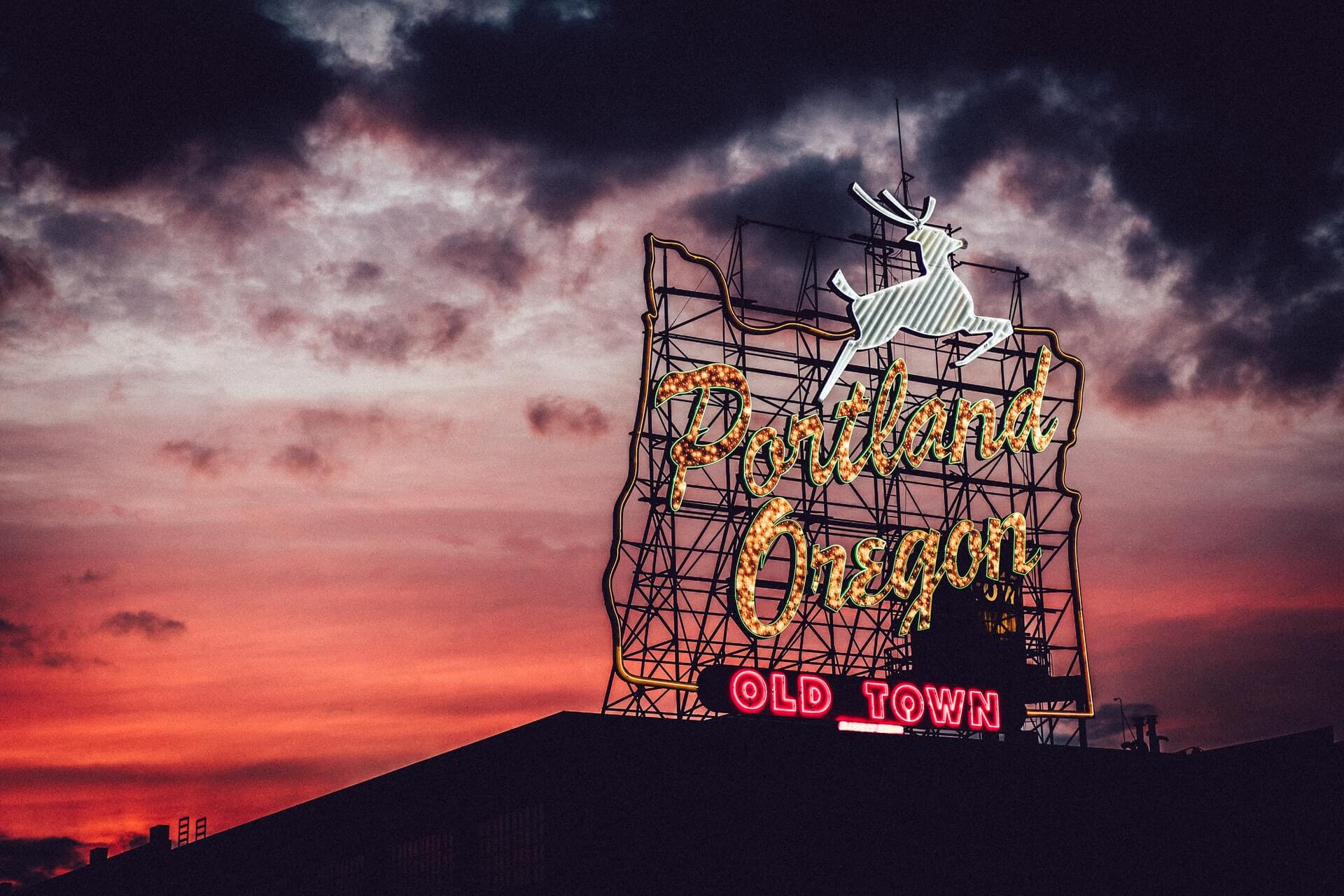 1. Always pre-fade before going out – Buying full-priced drinks at the bar is a great way to waste your money. Instead, buy booze at the store and drink with your friends at the hostel/their house/the park/anywhere besides the actual bar.
2. Cook at home as often as possible – One of the most proven ways of saving money for backpackers: buy your own groceries and cook at home. It will save you heaps of cash.
3. Take advantage of happy hour – Happy hour is everyone's favorite time of day! From around 4-6 pm and sometimes late, lots of bars and restaurants have special drink/food prices. If you must eat out, try and go during this time.
4. Check for other deals – A lot of restaurants offer special discounts to those who book a table through certain apps like TripAdvisor. Shop around a little and try to work the system.
5. Walk everywhere – Portland is not a big city. Seasoned walkers could visit most of Portland's must-see places on their own two feet.
Why You Should Travel to Portland with a Water Bottle
Plastic washes up on even the most pristine beaches… so do your part and keep the Big Blue beautiful.
You aren't going to save the world overnight, but you might as well be part of the solution and not the problem. When you travel to some of the world's most remote places, you come to realize the full extent of the plastic problem.
TLDR: STOP USING SINGLE-USE PLASTIC!
Plus, now you won't be buying overpriced bottles of water from the supermarkets either! Travel with a filtered water bottle instead and never waste a cent nor a turtle's life again.
Save $$$ • Save the Planet • Save Your Stomach!
Drink water from ANYWHERE. The Grayl Geopress is the worlds leading filtered water bottle protecting you from all manner of waterborne nasties.
Single-use plastic bottles are a MASSIVE threat to marine life. Be a part of the solution and travel with a filter water bottle. Save money and the environment!
We've tested the Geopress rigorously from the icy heights of Pakistan to the tropical jungles of Bali, and can confirm: it's the best water bottle you'll ever buy!
View on REI
Read the Review
Best Time to Travel to Portland Oregon
Portland is a tale of two cities. The first is a dreary, dreadfully gray one, where the sun never shines and people lock themselves indoors to avoid the rain. The other is a sunny paradise with endless summer days and merry residents who run around the city like woodland elves.
Let's get one thing straight: while Portland does suffer from some miserable winters, which provide for its moody reputation, it's not all doom and gloom. Portland actually benefits from near-perfect weather in the summer months and these are arguably the finest in the whole USA.
On that note, it doesn't rain all the time in Portland and it's never too frigid either. Because of its temperate climate, Portland can be visited at any time of the year. What activities are available will vary greatly depending on the season.
Winters in Portland are long and melancholic and typically last from November-March. Temperatures hover around 40 degrees F and the skies are overcast about 90% of the time.
Note that, like the rest of the Pacific Northwest, rain doesn't usually fall in bucketloads. Instead it falls lightly and for long periods of time, kind of like a misting.
Winters in Oregon are good for hanging out in the pubs and reading books. Oregon's Cascade Mountains receive snow regularly in the winter and places like Mt Hood are very popular with skiers and snowboarders.
Summers in Portland are seriously spectacular. From June-September, rain is very sporadic (dangerously so sometimes) and sunshine is plentiful. Days can last as long as 16 hours in peak summer.
What to Pack for Portland
Your Portland travel packing list is going to vary a LOT by season. But here are a few universal items you can't go wrong with:
Traipse the CIty in Style!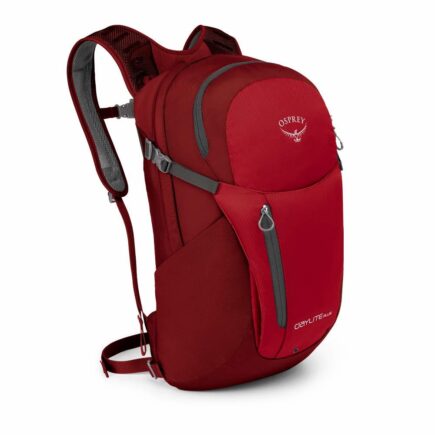 Traipse the CIty in Style!
Osprey Daylite Plus
Any city slicker needs a SLICK daypack. In general, you can never go wrong with an Osprey pack, but with its array of awesome organisation, durable materials, and a comfy build, the Daylite Plus will make your urban jaunts buttery smooth.
Drink from ANYWHERE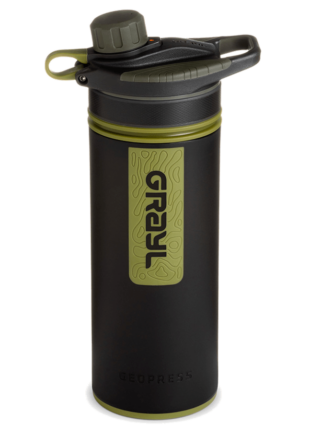 Drink from ANYWHERE
Grayl Geopress Filtered Bottle
Save $$$, save the planet, and save yourself the headache (or tummy ache). Instead of sticking to bottled plastic, buy a Grayl Geopress, drink water no matter the source, and be happy knowing the turtles and fishies thank you (and so do we!). 🙂
Pics or It Didn't Happen 😉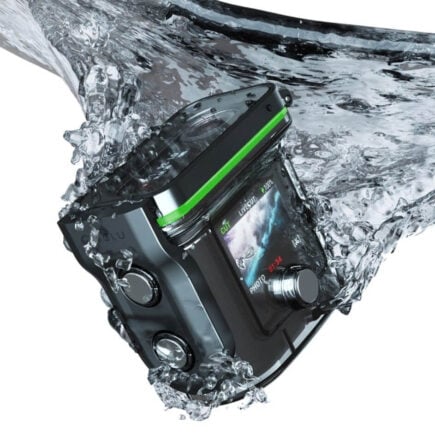 Pics or It Didn't Happen 😉
OCLU Action Camera
Wait, it's cheaper than a GoPro and… better than a GoPro? The OCLU action cam is the cam for budget backpackers that want to immortalise all their wildest adventures – including that time you dropped it off a Himalayan mountain – WITHOUT breaking the bank.
Harness the Sun!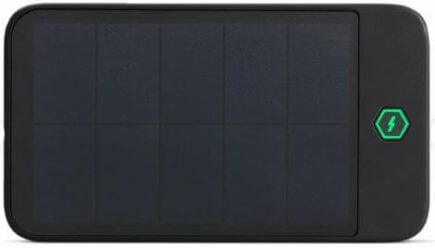 Harness the Sun!
Solgaard Solarbank
Resourceful travellers know how to find power outlets anywhere on the road; smart travellers just pack a solar power bank instead. With 4-5 phone cycles per charge and the ability to top up literally anywhere the sun is shining, there's no reason to ever get lost again!
Don't Annoy Your Dormies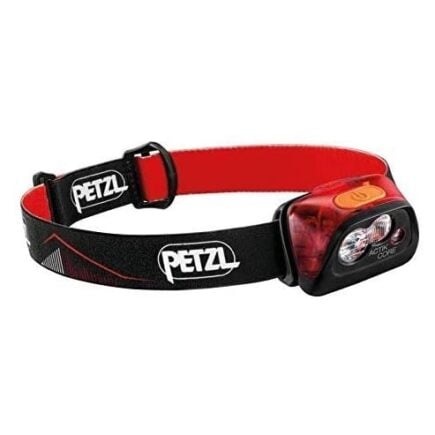 Don't Annoy Your Dormies
Petzl Actik Core Headlamp
ALL travellers need a headtorch – no exceptions! Even in the hostel dorm, this beauty can save you in a real pinch. If you haven't got in on the headtorch game, DO. I promise you: you'll never look back. Or at least if you do, you'll be able to see what you're looking at.
Staying Safe in Portland
Portland is one of the safest cities in the USA and rarely, if ever, experiences violent crime. Safety in the USA can sound scary at times but Portland is one of your best bets.
Crime in Portland usually comes in the form of theft which is still quite rampant. Pickpockets occur on occasion but carjackings and break-ins happen all the time.
As is the case with any other city, it is always recommended that you conceal your valuables and never leave anything (ANYTHING) in your car. I've had my car broken into over items as trivial as USB cord and spare change.
Homelessness is a very relevant issue in Portland and always has been. Because of the liberally-minded population, social programs, and relatively temperate weather, lots of homeless people settle in Portland. Homeless camps pop up all the time in the city and you'll probably be shocked at how numerous they are.
Most homeless people are harmless. As Portland cracks down on vagrancy, some vagabonds lash out in violent ways. Though most of the time they don't want to bother you. If you feel more comfortable, you can just ignore them.
The infamous "Avenue of Terror" was formally a no-go zone at night, due to people ambushing and attacking pedestrians, before being purged a few years back. Be aware of your surroundings, regardless of whether someone seems dangerous or not.
Sex, Drugs, and Rock 'n' Roll in Portland
Portland is one of the most unique places in the US to party. Its vibe is a bit more laid back and chill; you won't find any Miami or Vegas-style scenes here. Instead, you'll encounter plenty of happy hours, eclectic music scenes, and a wide variety of party favors.
In fact, Oregon has been a pioneer in drug decriminalization: possession of small amounts of almost ALL hard drugs now comes with a fine akin to a parking ticket. So as you can imagine, a lot is available in The City of Rose, from dispensary-sold recreational weed to high-quality ketamine and MDMA.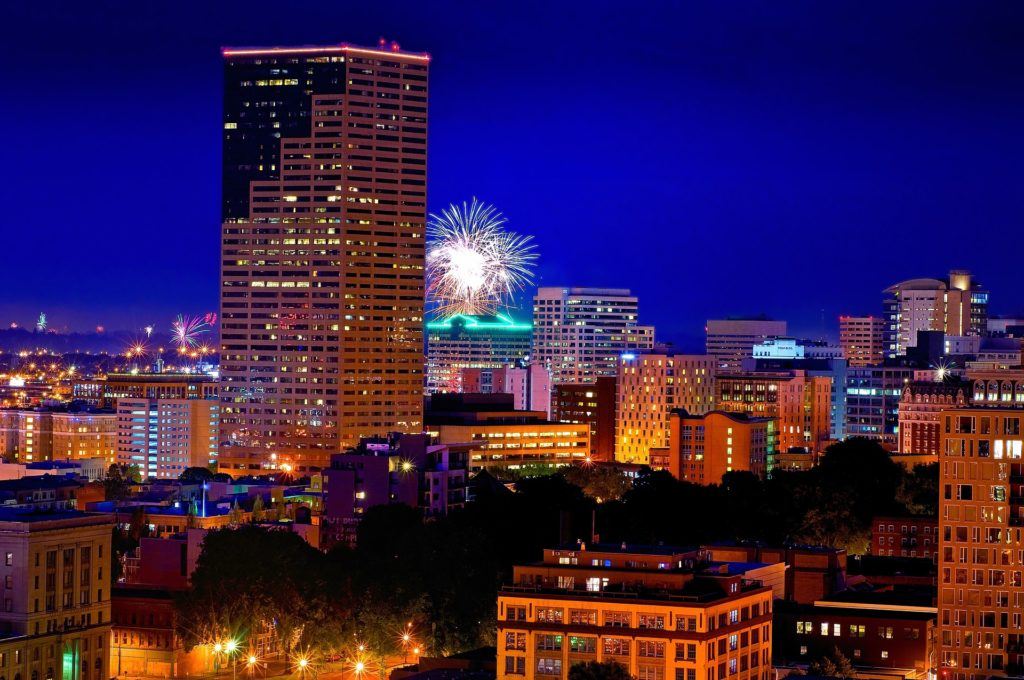 HOWEVER, just because Portland is a top drug tourism destination doesn't mean substances can't be laced. Fentanyl overdoses continue to rise in the US, so be sure to test your shit before you try it.
Whether you're rolling the night away at an EDM event or chilling with a beer in hand at one of Portland's many breweries, just don't forget what it means to be a backpacker. Look out for those around you and be sure to respect anyone you get intimate with!
Getting Insured BEFORE Visiting Portland
Traveling without insurance would be risky so do consider getting good backpacker insurance sorted before you head off on an adventure.
I have been using World Nomads for some time now and made a few claims over the years. They're easy to use, professional, and relatively affordable. They may also let you buy or extend a policy once you've started your trip and are already abroad which is super handy.
ALWAYS sort out your backpacker insurance before your trip. There's plenty to choose from in that department, but a good place to start is Safety Wing.
They offer month-to-month payments, no lock-in contracts, and require absolutely no itineraries: that's the exact kind of insurance long-term travellers and digital nomads need.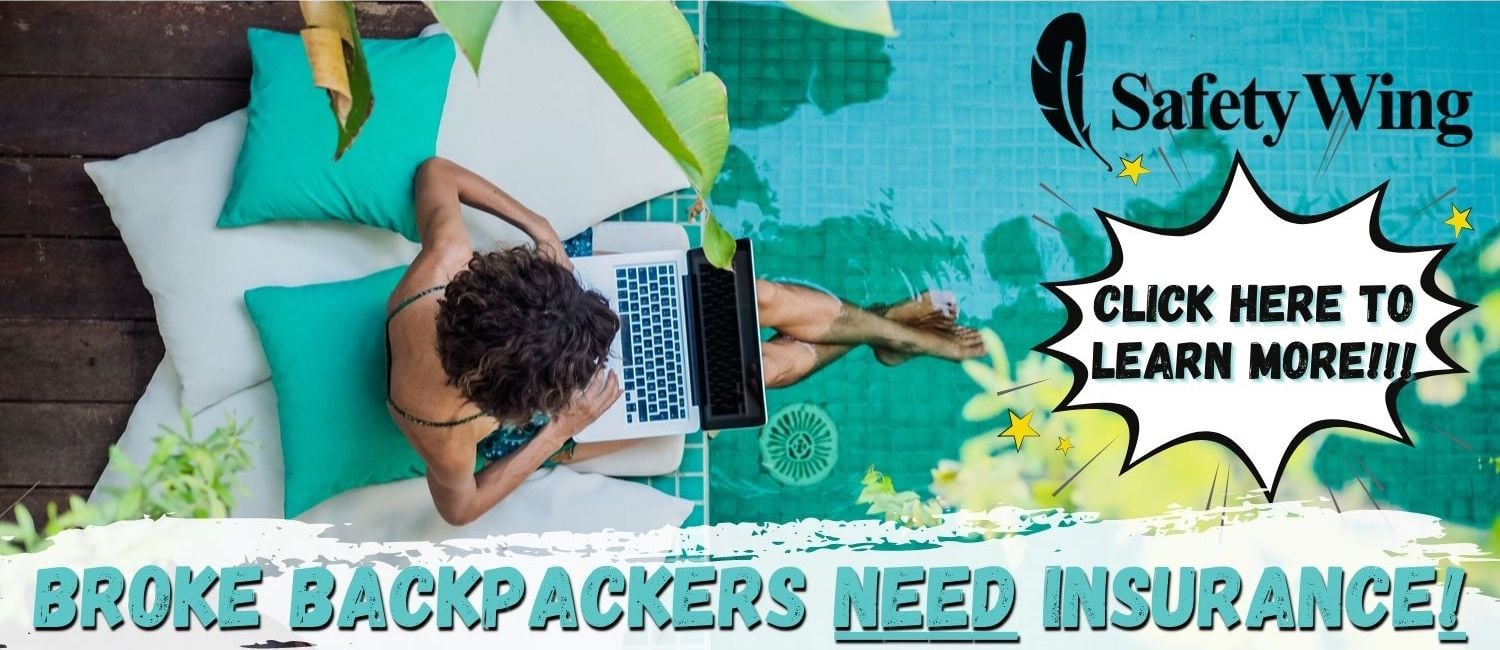 SafetyWing is cheap, easy, and admin-free: just sign up lickety-split so you can get back to it!
Click the button below to learn more about SafetyWing's setup or read our insider review for the full tasty scoop.
How to Get Into and Around Portland
Portland is a major city on the West Coast of America and so it is well connected with the rest of the region. With the most important highway in the Western USA running right through the city and a very efficient international airport nearby, arriving and departing from Portland is a breeze.
Portland International is the city's largest airport and receives the majority of incoming visitors. It's a relatively small airport but an extremely effective one, so much so that it's often ranked as the #1 best airport in the USA.
Getting into the city from the airport is an easy and cheap affair as the local train connects the two. Airport-city transfers are the same price as regular rides ($2.50).
Several interstate highways run through Portland. I-5, which runs the full length of the West Coast from San Diego to Seattle, runs literally through the middle of the city.
I-84 commences in Portland itself and runs all the way east to Idaho and beyond into Utah. US-26 and US-97 link Western Oregon and Eastern Oregon.
Those road tripping in Oregon or along the West Coast will have no problem arriving in Portland. Just be mindful that traffic around Portland has gotten horrendous in the last few years.
Buses ply all of the above routes and are somewhat useful. BoltBus is currently the best company in the region, though Greyhound is still useful, especially for really long hauls to the rest of America.
Getting Around Portland
A long time ago, Portland decided to develop its public transport over its highway system. For this reason, it has some of the best public transit in the entire country (at least, for a city of its size).
Conversely, traffic congestion in the city is becoming worse every day as the city's population grows ever bigger.
Portland has an extensive and wide-ranging public transport system that utilizes a fleet of trams, buses, and trains. Via one of these 3 methods, you can travel just about anywhere in the city in a reasonable amount of time.
All types of transport accept the same tickets and these can be used multiple times within a certain period of time. For $2.50, you can ride as many buses, trams, and trains as you like within a 90-minute timeframe. Otherwise, day passes and weekly passes are also available.
Driving in central areas of Portland should be avoided. The streets of Portland are quite narrow and have few lanes, which creates traffic jams and dangerous scenes for cyclists.
The layout is often confusing and even locals get lost in the city. The bridges also create problems as they are frequently raised to let boats by, thus creating more delays.
I cannot write a Portland travel guide in good faith without suggesting riding a bike in Portland. Much to the ridicule from other American cities, Portlandians are obsessed with bikes (honestly, it's a bit comical sometimes). You can rent one at one of the many local businesses and/or probably at your hostel or lodge.
Riding a bike in Portland is definitely a fun experience. Although, in reality, it's not as easy as you think. Portland itself can be quite hilly, not to mention rainy, and could probably benefit from a few more bike lanes and fewer cars.
Use Bookaway to find the best deals on transport – buses, planes, trains, and ferries. It'll save you a load of time when organising transport and you'll probably nab an EPIC DISCOUNT too!
Book your transport on Bookaway NOW. Get the best price for the best ride… then use those savings to buy the best feed in town!
Book Your Transport Here!
Working and Volunteering in Portland
While the US as a whole isn't the most happening location to live the digital nomad lifestyle, Portland is definitely one of the best American cities to work online from. There are plenty of cute coffee shops, groovy places to hang out, and of course, weed is LEGAL!
On the other hand, apartments are still much more expensive than in European or Asian cities. Work permits are also very hard to obtain for non-citizens. So don't expect to just casually find a job in the US if you're a foreigner.
Volunteering is possible, however! For backpackers looking to travel long-term on a budget in Portland whilst making a real impact on local communities, look no further than WorldPackers. World Packers is an excellent platform connecting travelers with meaningful volunteer positions throughout the world.
In exchange for a few hours of work each day, your room and board are covered, and you'll likely be contributing to something cool!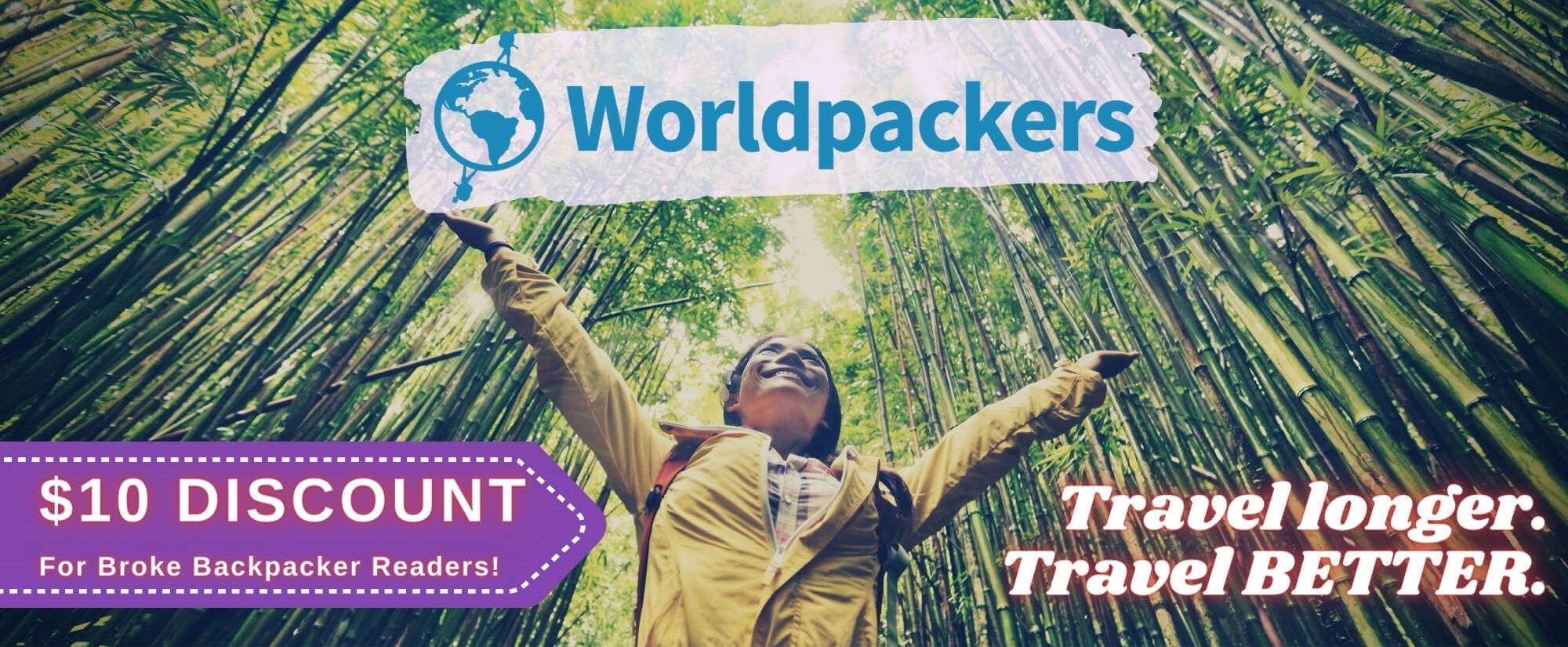 Worldpackers: connecting travellers with meaningful travel experiences.
Nightlife in Portland
Portlandians love to drink but they don't really party like people in other major cities. While some places may enjoy large clubs or ritzy lounges, Portland prefers lowkey pubs and local dives.
Bars are everywhere in Portland; you can't throw an empty beer can in this city and not hit some sort of pub. While you can find a drink just about anywhere, there are definitely certain areas that attract more people than others. The West Side is where the majority of the youth and professionals hang out.
The Pearl, Oldtown, and Alphabet District are some of the most popular places to go out. Between the three there are a number of noteworthy bars, like Shanghai Tunnel, Ground Kontrol, and Momo's.
The West Side gets a bad rap for being frequented by douchebags, trust fund kids, and all-around proverbial babies. No district better exemplifies this crowd than Chinatown. Chinatown is the filthiest and most immature area to go out in and should only be visited if you're really looking to get fucked up.
The East Side is the more relaxed part of town and usually attracts a more casual clientele. Hawthorne and the Alberta Arts District are funky areas that are great for a chill night out.
Some of the best things to do in Portland at night are found in Growlers on Hawthorne, Richmond Bar, and Radio Room.
Once gritty parts of town, like Belmont, Mississippi Avenue and Broadway, are quickly becoming the next hip places to be.
Although certain establishments like the Bar Bar, Sweet Hereafter, and Slammer Tavern are still holding onto their identity, they are increasingly being threatened by the invading dickhead hordes.
So be sure to be a responsible traveler while enjoying Portland. Nobody likes a dickhead.
Dining in Portland
One of the #1 reasons to visit Portland is for the food and drink! (I guess that's two reasons…) In recent years, Portland has been ranked as one of, if not the singularly, best foodie town in the USA.
For that matter, Portland also has one of the densest concentrations of microbreweries in the world and produces more quality beers than I can think to count.
There is no single neighborhood that hosts the best restaurants in Portland, Oregon. High-quality eateries are located everywhere in this city and sorting through the lot of them would take ages. To provide a couple of ideas right off the bat, I would suggest checking out Le Pigeon and Lechon.
Furthermore, many of the locals take great pride in their high-quality produce and where their food comes from, so much so Portlandia makes fun of it well.
Just about every culinary style is well represented in Portland, from Vietnamese to Mexican to Middle Eastern.
Superlative establishments like Israeli-themed Shalom Y'all, Korean Kim Jong Smokehouse, and Lebanese TarBoush, offer, hands-down, some of the best food outside their respective regions.
If we're being honest, the best and most affordable food is probably found at the food trucks and carts. Dishes served from these are cheap, delicious, and usually very creative.
Food cart owners are among the most passionate people that I've met and you can usually see it in their food. Visit food pods like Cartlandia, Cartopia and Prost Marketplace for the best carts in Portland.
The beer in Portland is a source of huge pride and is practically a state treasure. Most of the beer in this city is worth the money but there are definitely some breweries that stand out among the rest. These are Upright, Culmination, Occidental, Baerlic, and Cascade.
Best Restaurants and Cheap Eats in Portland
Being a foodie in Portland can easily put a dent in your wallet, but it doesn't have to! Here are some of the best cheap eats in The City of Roses:
Pine State Biscuits: This famous eatery of Portland is also one that won't break the bank. Savor delectable biscuits dripping in gravy for $10 or less.
Life of Pie Pizza: You can grab a $7 high-quality margherita pizza everyday from 11 AM – 6 PM, and if you'd like to come later, the price goes up to $12 which is pretty cheap to share!
PDX Sliders: For $6, you can get a famous and delicious double cheese burger that's definitely a whole lot bigger than a slider.
La Taq: Get your Mexican food fix for less by trying the potato taquitos for just $5. Thanks to large portion sizes, you won't leave hungry.
Otto's Sausage Kitchen & Meat Market: Catch a bit of a street food vibe at Otto's, a popular German deli that sells sandwiches, hot dogs and chips and has an outdoor patio.
Sushi Ichiban: Sushi lovers on a budget should look no further than this no-frills conveyor style sushi shop. It has the best deals in the city, and will actually fill you up, too.
Getting Off The Beaten Path in Portland
One of the many things I love about Portland is while it has its touristy areas, you can still easily find yourself some peace and solitude without heading too far. But that doesn't mean you should skip the good stuff though!
Many of Portland's top attractions are popular for a reason–even the hippest of hipsters will enjoy the view from Pittock Mansion. So while I do encourage you to get a bit off-trail, do know that many of the "famous" places to visit in Portland ARE worth the hype!
Anyways, if you do want to get off the beaten path, one of the easiest (and cheapest) ways to do so is via bike rental. Grab a cycle, check out some potential routes, and get out there! Portland may not be the bike heaven that Amsterdam is, but as far as the United States is concerned, it doesn't get much better than this.

Our GREATEST Travel Secrets…
Pop your email here & get the original Broke Backpacker Bible for FREE.

FAQs About Backpacking in Portland
You've got questions about Portland, I've got answers! Here are some FAQs to know before you go:
Final Advice Before Visiting Portland
The City of Flowers is an adventure waiting to happen. It's a place where you'll find stunning nature intertwined with urban life, legal weed, a quirky vibe, and some of the nation's best craft beer. Plus doughnuts, because you simply cannot leave Portland without a sugar rush or two.
But now that you're finished with this Portland Oregon Travel guide, I hope you're feeling more inspired than ever for your trip to PDX! So be sure to check out the viewpoints, take those day trips, and definitely get all up into the famous foodie scene. But do remember to get off the beaten path as well–some of Portland's coolest locales are in fact off the typical tourist trail.
Expect a lot from Portland, but also realize that it's not a resort: more than half-a-million people call this unique place home. Portlandians are quite a bunch though, and the city is truly something different from the many others in this massive country. Portland's a lot of things, but it's certainly not boring.
So what are you waiting for? Book your Portland adventure today. Iconic views of Mt. Hood, and delicious eats, drinks and smokeable goodies await!
Updated March 2022 by Samantha from Intentional Detours
---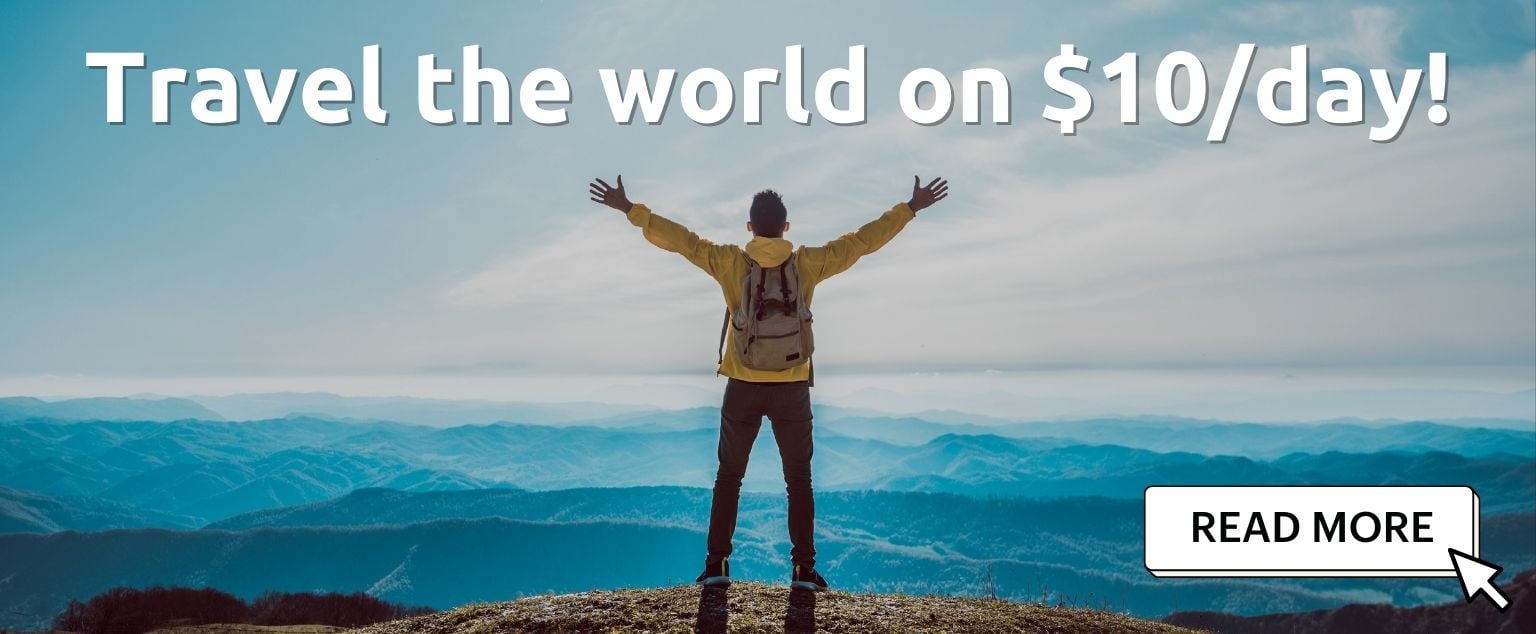 And for transparency's sake, please know that some of the links in our content are affiliate links. That means that if you book your accommodation, buy your gear, or sort your insurance through our link, we earn a small commission (at no extra cost to you). That said, we only link to the gear we trust and never recommend services we don't believe are up to scratch. Again, thank you!