Portland, Oregon is a jewel of the Pacific Northwest, and an easy city to fall in love with! In fact, it is consistently voted as one of the most popular cities to visit in the United States. Once you visit for yourself and explore the many things to do in Portland, you will see why!
Portland is packed with fun things to get busy with, so whether you are visiting family for the thousandth time, or breaking your Portland virginity, it's best to get out and experience all that the City of Roses has to offer. If you are a fan of tasty beer, natural wilderness, and quirky locals then you're definitely going to love Portland!
If you're wondering what to do in Portland, then wonder no more! We've put together a list of the 27 best things to do in Portland, Oregon. Some of our choices may surprise you, but trust us… they are all worth a visit!
There are so many fun things to do in Portland, it can be difficult to choose which ones to prioritize. To help you through this, here are a few of our picks for the best things to see in Portland!
A major reason why one of Portland's nicknames is, 'the City of Roses' is the popularity of the International Rose Test Garden. Established over a century ago in an attempt to preserve European rose species during World War I, the garden is now the oldest official rose test garden in the United States!
Located in Washington Park, the rose garden is home to more than 10,000 rose bushes! From April through to October the gardens are awash with color, with the spectacular 650 different varieties of roses in bloom.
There are special roses with character names in the Shakespeare Garden, small roses in the Miniature Rose Garden, and award-winning roses in the Gold Award Garden!
The Japanese Garden is another one of the top Portland attractions! Located in Washington Park, within a walking distance from the Rose Garden, this garden is an oasis of tranquility within the city.
The gardens comprise a series of five garden styles, streams, and a traditional Japanese tea house, covering over 5 acres. The gardens were influenced by Shinto, Buddhist, and Taoist philosophies. It was recently described as "the most beautiful and authentic Japanese garden in the world outside of Japan" by the former Ambassador of Japan to the United States.
A stroll through this outdoor oasis is like an exploration through The Orient!
For more Places to Stay, check out our full Portland Neighborhood Guide!
3. Take a hike in Forest Park
Portland has a reputation for being full of trees, and tree huggers. The trees are everywhere just waiting for you with open arms! One of the best and most convenient places to enjoy them is in Forest Park, a quiet oasis where locals like to run, bike and walk their dogs.
Forest Park is found in the hills on the west side of the city, just 10 minutes by car from Downtown. This natural getaway is the largest wooded urban park in the United States! It is filled with more than 70 miles of walking and hiking trails, which gives you the freedom to explore the wilderness!

If you really like the outdoors, you might consider staying in one of the many Eco-lodges in Portland, and there are plenty of them available in Downtown.
Powell's Books is the largest independent chain of bookstores in the world! The flagship store in Portland is so big that it occupies a whole city block and welcomes around 3,000 customers per day!
When you first visit, you'll need a map to navigate Powell's City of Books! The availability of books in Portland makes it one of the most literate cities in the United States.
Cruise the aisles, grab some coffee and enjoy thumbing through paperbacks and hard-covers to your heart's content!
5. Awaken the orchids at Lan Su Chinese Garden
Translated to "Garden of the Awakening Orchids", the Lan Su Chinese Garden is an authentic piece of China, right in Downtown Portland! The gardens were constructed in 1999 when 65 workmen from Portland's sister city of Suzhou, China, came over to build a Suzhou-style garden.
Huge pieces of wood and large rocks were brought over from Suzhou to ensure a high degree of authenticity. This was successfully achieved, as the garden is sure to take your breath away!
A visit to this makes for a tranquil break from the busy city, and there's a teahouse where you can sip some delicious hot stuff while soaking in the serenity!
Pittock Mansion is a sandstone chateau that was home to two of Oregon's most influential residents – Henry and Georgiana Pittock, in the early 20th century. It is breathtaking in its own right! Completed in 1914, this 22-room mansion features a stunning combination of Victorian and French-Renaissance-style architecture.
The mansion is an essential stop for understanding Portland's story. The property is located in The West Hills that provides beautiful views of the city, Mount Hood and Mount St. Helens.
More adventurous types can hike up to the mansion, and then enjoy a restful picnic in the lush gardens!
7. Explore your spirituality at The Grotto
The Grotto is a Catholic shrine dedicated to Mary, Our Sorrowful Mother. It is a beautiful place to visit, which will give you a deep sense of peace while you are there! The area covers a huge 62-acre space and welcomes people of all religions.
At the heart of the park is Our Lady's Grotto, a rocky cave that has been carved into the base of a cliff. In the center of the cave is a life-size marble replica of Pieta, by Michelangelo!
There are many beautiful walks to be taken in the garden, which also provides incredible views of the Columbia River Valley!
8. See the beautiful colors of the Crystal Springs Rhododendron Garden
Boy, Portlanders just love their public gardens! This is another lovely flower garden, that bursts with color for a few months of the year. The Crystal Springs Rhododendron Garden is a beautifully verdant, botanical garden situated along the Crystal Springs Creek.
There are over 2,500 rhododendrons, azaleas and other plants in the garden, which explodes with a palate of stunning colors when they are all in bloom! You can meander through the many flowerbeds via the footpaths to find fountains, waterfalls and small lakes!
In the warmer months, the gardens are open until 10 pm, so there is always plenty of time to explore at your own pace!
The Oregon Museum of Science and Industry (OMSI) is a great place to visit with kids, or just pretend to be one for a few hours! With over 200 interactive exhibits, a planetarium, a movie theater, and a real submarine. A visit to this museum is one of the must-do Portland activities!
The OMSI aims to make learning fun, with five halls and eight labs filled with interactive exhibits devoted to science. Young kids are royally entertained at a playground built to foster their curiosity and energy!
Adults will enjoy seeing the USS Blueback submarine, used in the film "The Hunt for Red October", watching a show at the IMAX theater, or peering into space at the Harry C. Kendall Planetarium!
10. Get wowed at the Portland Art Museum
The museum is famous for its permanent collection of over 42,000 pieces of art. The more notable artworks on display are from the European Masters, Japanese screen prints and contemporary American pieces.
There is also a sculpture garden and an area dedicated to photography. The museum's Native American gallery, which houses more than 5,000 ancient and modern objects from more than 200 different tribes, is a must-see!
It's super easy to get lost in the Art Museum, literally and figuratively, as the large collection fills three whole buildings!
Here are some of our favorite things to do in Portland, that you possibly wouldn't do anywhere else!
If you have a sweet tooth and enjoy the very American tradition of munching on a morning donut, then Portland has a great choice of donut shops! Without a doubt, the cream-of-the-crop is Voodoo Doughnut in Portland's Old Town. This whacky pastry store captures the essence of Portland's weirdness perfectly!
Their flagship donut is shaped like a voodoo doll and oozes blood-red jelly, also named the Voodoo Donut. The store has loads of fun and weird flavor combinations to try out!
Another store by the name of Blue Star Donuts is a local favorite, and also definitely worth a try!
12. Catch a movie and grab a drink at a McMenamin's Brewpub Theatre
Good beer in Portland can be found just about anywhere you go! If you love beer as much as we do, then why not enjoy some pints while watching a movie in an old-school theater? If beer and movies sound like your perfect combo, then you just have to head down to your nearest McMenamin's Theater!
McMenamins has been converting aging buildings into brewpubs, breweries, and theater-pubs in the Portland area since 1985! Their creative flair and vision add a quirky touch to many of the city's historic buildings.
There are a whole host of McMenamin's Theaters around, like the Bagdad Theater, in Sunnyside and St. Johns Theater & Pub in Pearl District!
Back when Portland was one of the most dangerous port cities in the world, it was known as the "Forbidden City of the West." During this time a series of tunnels, known as the 'Shanghai Tunnels' was developed under the city streets!
These tunnels started at the docks at the Willamette River and lead to a number of hotels and basement bars in the city. They were used to secretly ferry a host of illicit goods, people and activities to and from the ships without detection!
The fantastic legends and horrific tales that surround the elaborate web of tunnels will send a chill down your spine. Find out more about these 'secret' tunnels on a fantastic walking tour of Portland's underground!
Portland is generally a safe and pleasant city, and most visitors will leave having an enjoyable experience. However, it is always wise to take the usual precautions in an unfamiliar city, as there are areas that have reputations for being seedy!
It is recommended to avoid certain Portland neighborhoods. These include Hazelwood around the Gateway Transit Center as the area has a history of violent crime, Brentwood-Darlington, and around the bridges of West Burnside Street.
Public transport is fairly safe to use in Portland, but use caution when riding the eastside MAX train late at night! When driving in Portland, be aware that local residents have a reputation for driving very slowly and over-cautiously.
It also rains a great deal in Portland, so take note of water puddling or running across the road when driving. Read our tips for traveling safely before you fly and always get travel insurance. Check out our roundup of the best travel insurance.
Weird by day, weirder by night! Check out these weird things to do in Portland at night.
Some dark shit has gone down in Portland, and many things have gone bump in the night!
Hawthorne Boulevard used to be home to an insane asylum in the 18th century, and the city's red-light district. Slabtown was once famous for a young boy who communed with poltergeists, and the infamous Shanghai Tunnels still lurk underneath the city's center.
The best way to delve into Portland's murky past in on a ghost tour. You can learn so much from the insightful guides, and the best part is, you get to use some actual ghost hunting equipment!
Try to locate the spirits of the cities, famous former residents!
15. Get an eye-full at one of the many strip clubs
Believe it or not, Portland is proud to claim it has the most number of strip clubs per capita in the United States! Whether a statistical fact or a mere old wives tale, Portland certainly has an abundance of these adult-only establishments!
The right of strip clubs to host totally nude entertainment is protected by the Supreme Court. Portland has taken full advantage of this with clubs for just about every taste popping up.
There are fully vegan clubs, old saloon-style clubs and ones serving up professionally BBQ'd meat for dinner!
Portland is a mecca for beer-lovers! It has so many micro-breweries churning out delicious craft beers that in certain circles it is known as Beervana. According to the Oregon Breweries Guild, there are no fewer than 31 breweries operating in the city… more than any other city in the world!
With all these breweries around it would be a shame not to try the local brews on offer! We highly recommend heading out to one of the many brewpubs in the city, or try out a few of them if you have the time.
For a comprehensive taste of the city, try out a craft beer walking tour!
Looking for a specific place to stay? These are our highest recommendations for places to stay in Portland.
If there's one thing you should do when you visit Portland, it's staying in a home overlooking the Willamette River. This room has an iconic view of the bridge in the background that you can have the pleasure of waking up in the morning. Often its quite cold in Portland, which is the best time to take a dip in the hot tub this place has access to all year round, with a fire pit and picnic table to enjoy on the deck as well! Did we mention blackout curtains? YEP! Get all the beauty sleep need because there won't be any sunshine peaking through those windows to disturb you.
Modern and luxurious, it's no wonder this Hampton Inn and Suites gets our vote for the best hotel in Portland. A four-star hotel, it has comfortable rooms, contemporary facilities, and an in-house restaurant.
It also has an unbeatable location close to transit, restaurants, bars, cafes and the very best of Portland.
Best Hostel in Portland: HI Portland Hawthorne
Of the few hostels in Portland, HI Portland Hawthorne is our favourite. Built in a converted house, this hotel has a living garden roof, a backyard BBQ, and coin-operated laundry. It is an eco-friendly hostel that provides organic linens and towels and uses green cleaning practices.
If you're heading over to Portland to celebrate an anniversary or want to impress your other half, here are some activities that are sure to do the trick!
Oregon is home to some of the most beautiful vineyards in the United States!
So, what could be more romantic than treating your significant other to some delicious wine in the Willamette Valley? Pick a couple of gorgeous wineries on the Willamette Valley Wine Route and admire the expansive views of rolling hills while you sip away in comfort.
The wineries in the Willamette Valley are particularly well known for their Pinot Noir due to the combination of volcanic soils, elevation and protective micro-climates. The area once supported fruit orchards and flower nurseries has been transformed into one of the country's premier cool-climate varietal producers.
18. Have a picnic in Washington Park
Of all the public parks in Portland, locals will tell you that Washington Park is by far their favorite one! Washington Park has a plethora of quiet spots that are just perfect for a romantic picnic for a couple of lovers!
Being centrally located means it's also one of the best things to do in Downtown Portland!
While the park is vast and hosts a number of premier Portland attractions, there is no substitute for some one-on-one time surrounded by gorgeous vegetation. So, if you don't feel like spending money at a fancy restaurant, pick up a couple of snacks a few drinks, pack a blanket and enjoy a relaxing time connecting with your loved one!
Not all experiences should cost an arm and a leg. For some Portland points of interest that are easy on the pocket, check out these activities that are absolutely free!
19. Enjoy Portland's living room at Pioneer Courthouse Square
Pioneer Courthouse Square is Known by the locals as Portland's Living Room, Pioneer Courthouse Square is an ideal public space for people to hang out. Located in the middle of Downtown Portland, the area is almost 1 acre with many cool features for people to enjoy!
There is a fountain resembling a cascading waterfall and outdoor chess table. In the middle of the square are steps shaped like an amphitheater, that are used as seats during live performances. Some of the bricks have names on them.
These are the names of people that donated money towards the construction of the square, how neat is that?!
20. Breath in the fresh air at Mount Tabor Park
For a bit of fresh air and a feeling of the outdoors, head to Mount Tabor Park just a few miles east of Downtown Portland! The park is a dormant volcanic cinder cone with pleasant scenery and splendid views of the city and Mount Hood!
Mount Tabor is a lovely place for a picnic, some light exercise, or just to sit and watch the city lights below from a park bench. There are three trails leading to the top and around the park.
Along the trails, you'll see three reservoirs, which used to be the source of the city's drinking water and a statue of Harvey W. Scott, longtime editor of the local newspaper!
21. Pick up lunch, or a keepsake at Portland Saturday Market
Whether you're craving exotic foods, or are in search of a unique souvenir, the Portland Saturday Market is the place to look! Running since 1974, the market is located on the northern side of Tom McCall Waterfront Park and features 252 booths of local art, clothing, toys and pet supplies manufactured from every material imaginable!
After you've had your fill of shopping, satisfy your appetite at one of the many food booths, which serve everything from Nepalese to Polish cuisine! Make sure to take your time here – you're sure not to get bored, thanks to the numerous performances and special events that also occupy the market.
Situated in Portland's Tom McCall Waterfront Park, the Portland Saturday Market has run from March through Christmas Eve every Saturday and Sunday since 1973.
With vendors selling everything from pet clothes to vegan soaps, this market is a must-stop not only for the unique Portlander artifacts to be had. But also for the coveted food carts that gather in the area, including Jalisco's Natural Food, a Saturday Market staple since 1974!
Books to Read while Visiting Portland
Gone, but Not Forgotten – Wives begin disappearing from their Portland homes. The only things left behind are a rose and note saying "Gone, but Not Forgotten."
Fugitives and Refugees – An autobiographical book by the legendary Fight Club author, Chuck Palahniuk. Acts a sort of alternative travel guide for the more anonymous parts of Portland, Oregon that few actually see.
Night Dogs – Vietnam War vet deals with violence in the streets and in himself. An excellent if not authentic crime novel.
Wondering what to do in Portland, Oregon with kids? Here are a couple of great things to do together and have a good time as a family!
22. Let them have fun while learning at The Children's Museum
Allow your children to have fun and do some learning at the same time, with a visit to The Children's Museum! It's a really great day out for both kids and parents with loads of activities to get busy with.
They can get hand-on and learn all about construction in Building Bridgetown. Other fun, interactive zones include a garage, a grocery store and a bistro where they can plan and make meals! The Outdoor Adventure zone will also help them to connect with nature!
The museum has a host of permanent exhibits, as well as several temporary ones!
23. Have a wild day out Oregon Zoo
Some of the world's cutest, ferocious and exotic critters can be seen at the Oregon Zoo!
It houses around 1,955 animals belonging to 232 different animal species ranging from insects to reptiles to big cats!
Oregon Zoo first opened in 1888 when a private collector decided to donate all his animals to the City of Portland. Many of the species found in the zoo are either endangered or threatened, but luckily the zoo has very successful breeding programs to aid their survival!
One of the recent successes has been the breeding of new African Elephants, which are always popular with park guests!
Have you done the top attractions in Portland before and want more? Here are a few more things to add to your Portland itinerary!
Just a 30-minute drive from Portland is the spectacular Multnomah Falls! The falls are on the Oregon side of the Columbia River Gorge, one of the premier Portland, Oregon attractions.
At 620 feet tall, the Multnomah Falls are not for the faint of heart. You'll have the option of climbing a quarter-mile trail to reach Benson Bridge, which will give you a closer look at the falls! For the more adventurous, there is another steep, mile-long hike that leads to the top of the falls. From up top, there are incredible views of the Columbia River Gorge!
If you plan on taking a trip here you should expect crowds, so you'll have to go early to get parking.
Tom McCall Waterfront Park is a 30-acre park stretching alongside the Willamette River in downtown Portland. Named after a former governor, the park provides some of the best views of the city's skyline!
It's a prime location that hosts many of Portland's special events, including the ever-popular Oregon Brewers Festival and the Portland Rose Festival! Locals use the park regularly for afternoon strolls, workouts, cycling and picnics.
There are five separate zones within the park to explore:
The Esplanade – the walkway along the river.
The Bowl – a grassy area that often gets used for concerts
Salmon Street Springs – a fountain set within a concrete plaza
John Yeon Building
The Central Lawn – used for picnics is always packed out during summer.
Located a couple of miles away from Downtown Portland, Hoyt Arboretum covers an area of 187 acres of trees and shrubs. The park is home to over 1,100 different species from across the globe, belonging to 172 different tree families.
There are 12 miles of trail throughout the park, and while you can walk them at your own leisure, a guided tour comes highly recommended to make the most out of your visit. There are also family-friendly activities to take part in!
The visitor center in the middle of the park is where the tours depart from, but it also has an indoor classroom, a picnic area and a meadow!
Towering over the Portland skyline, in winter Mount Hood becomes the region's prime skiing area! If you're traveling to Portland during the snow season be sure to bring your gear and head to the many downhill and cross-country trails!
Put your skiing skills to the test on the expert slopes at Mt. Hood Skibowl or slide down on a tube! There are also lodges to bunk down in when planning to spend a couple of days on the slopes.
Mount Hood isn't just a place to visit in the winter though, as there are plenty of activities to enjoy in the summertime too!
If you're going to be staying for more than 3 days in Portland, we recommend adding a few day trips to your Portland itinerary! This is often the best way to squeeze in the most Portland points of interest during your travels. Here are a few of the best Portland day trips you should be adding to your Portland itinerary!
On this 8-hour tour, you'll start your morning by heading to the Columbia River Gorge. Here you'll get the chance to stand at the foot of the second highest year-round waterfall in the U.S – Multnomah falls.
You'll then explore the rest of the Columbia River Gorge and see many other waterfalls along the way. After an exciting morning, waterfall-chasing with your experienced guide, you'll enjoy an incredible lunch with wonderful views of Mt. Hood and Mt. Adams, while tasting fine wines.
Be sure to take your camera along for this Portland day-trip as this tour will provide you with many Instagrammable moments!
You'll start your day with an early morning pick-up from the hotel. You'll then be driven along a forested highway, to Mt. Hood, where you'll stop to take a look at a few spectacular waterfalls! You'll be taken to the best waterfall viewing spot – Benson Bridge, where you'll be able to capture some incredible footage of the cascading waterfall!
Next, you'll be taken to Hood River, a picturesque valley town, known as one of the best wind-sport destinations in the Portland area! You'll get a chance to watch kiteboarders and windsurfers in action, before exploring the town a little further.
You'll enjoy a bit of free time to explore Hood River, doing some shopping, having lunch and doing a little wine tasting before heading home!
During the 8-hour tour, you'll get the chance to enjoy spectacular views of the dramatic Oregon coastline and the breath-taking Pacific Ocean. Your first stop will be Neahkahnie Point, which provides views of the massive expanse of ocean before you! It's known as the best whale watching location on the coast.
You'll then visit Short Sand Beach, which is a 4 mile stretch of beach, surrounded by luscious, temperate rainforest vegetation. After stopping for a walk and some photo-taking, you'll head to Cannon Beach.
Cannon Beach is a small beach-side village that is easily walkable and fun to explore! You'll get the rest of the afternoon to meander its pathways, enjoy its public artworks and photograph its beautiful flowers.
The following is a sample 3-day itinerary for a weekend in Portland. Most of the top destinations already mentioned in this Portland travel guide are covered in this section.
Day 1: West Side in Portland
On the first day of our Portland travel guide, we head to the West Side where much of the city's affluence can be found. We'll visit the ever-charming Alphabet district, the ritzy Pearl, soak in some views on the Waterfront, and much more.
Let's start out in Northwest Portland aka the Alphabet District. Aside from inspiring many Simpsons character names, this neighborhood is known for its bright, multicolored houses and Portland's best shopping.
Along the main drags of 21st and 23rd Street, you'll find lots of little shops, restaurants, cafes, and bars.
Moving along, we make for the Pearl District next via Burnside St. The Pearl was once of the decrepit parts of town, full of abandoned warehouses and squats; nowadays, it's the most glamorous part of the city, synonymous with the "luxury redevelopment" phenomenon.
Granted, there are a lot of cool galleries and restaurants in the Pearl. Be sure to pop in Wieden+Kennedy to see their small gallery and then grab a drink at the 10 Barrel Rooftop. The legendary and unmissable Powell's Bookstore is also on the edge of the Pearl.
As we continue down Burnside, we make a right on Broadway until we reach Pioneer Square. This is the main public square in the city and regularly hosts community events.
Many of Portland's top points of interest are within a few minutes walk as well. These include the Arlene Schnitzer Concert Hall and Portland Art Gallery.
Let's wrap up by walking to Tom McCall Waterfront and the banks of the Willamette River. This park is a popular hangout spot for locals. In the spring, the park is particularly beautiful when all of the cherry trees bloom.
End your day by the Portland Sign and take a selfie – we won't judge. It's located right next to Tom McCall on the Burnside Bridge.
Day 2: East Side of Portland
On the 2nd day of our Portland travel guide, we visit the more "hipster" side of the city.
Today will be more lowkey then the previous day, though nothing short of busy. There will be lots of food, coffee, craft beer, and f-ugly vintage clothing to go around.
Let's begin at the once hipster-centric Hawthorne Blvd. Hawthorne was once ground zero for all things alternative and counterculture in the city, though it's far more touristy these days.
Lots of vintage clothing shops and dive bars still line this street but they now compete with high rises and corporate chains. Visit the used clothing stores and grab a donut at Blue Star before moving on.
Depart from Hawthorne and head north on Caesar Chavez Blvd to the Laurelhurst neighborhood.
Here we'll find lots of upscale homes and, more importantly, Laurelhurst Park, which is one of the prettiest parks in the city. Once you leave the park, be sure to stop by 28th Avenue in the neighborhood for the chance to eat at some of the finest restaurants in Portland. If you're in the mood for some check out Magna Kusina on Clinton Street, one of the best Filipino Restaurants in Portland.
If you're in the mood for a historical detour, then keep heading north on Cesar Chavez until you cross I-84 and arrive in Portland's own Hollywood District.
The neighborhood itself is a bit underwhelming but the Hollywood Theater makes it worthwhile. Aside from being culturally significant and beautiful to look at, the theater still plays cheap arthouse movies. It even hosted famous directors like Quentin Tarantino and Joseph Dante.
End the day by heading back to the Willamette River via Sandy Blvd and Burnside (you'll probably need to catch the bus or train).
Along the way, you'll pass by the iconic Oregon Convention Center, with its glass towers, and come within sight of city skyline again.
There are few better ways to experience the Portland skyline than a sunset walk on the Eastbank Esplanade. Do this and then grab some drinks at happy hour at the likes of Wayfinder or Produce Row Cafe.
Day 3: West Hills
Today, we head for the hills! (The West Hills to be exact.) On the final leg of this Portland travel guide, we're going for a walk in one of the city's most adored places, Forest Park.
Fair warning: there's going be a lot walking today, no matter what, so bring your best walking shoes today people!
The expansive Forest Park hosts some of the best hikes near Portland and is a very popular place for nature lovers. Bring your hiking boots!
Dozens of trailheads and a number of bus lines provide access to Forest Park. As such, visitors can start hiking and bail out of Forest Park at many junctures.
Today our ultimate goals are to reach Pittock Mansion and the Hoyt Arboretum/Japanese Gardens.
We'll primarily be walking on a portion of the superb Wildwood Trail. This trail has lots of access points but I suggest using the Lower Macleay Trail as means of reaching the Wildwood..
From Lower Macleay Trailhead, it's about a 3-mile hike to Pittock Mansion. The path can be steep and you'll have to cross Cornell Road but, overall, it's manageable.
Pittock Mansion is one of the most iconic attractions in Portland. The mansion itself is opulent but the views are priceless. From the mansion, you'll see the whole of the city and the glorious Mt Hood, both at the same time.
If you want to stop here today, you can walk down to Burnside and grab a bus. Otherwise, we push onto to the Japanese Gardens. It's another 2 miles to the Gardens via the Wildwood Trail.
The Japanese Gardens and nearby Rose Gardens are two of the most significant gardens on the West Coast. You can visit both in the course of an hour.
On the other side of the Forest Park crest, you'll find the Hoyt Arboretum and Oregon Zoo, which are two more of Portland's most beloved points of interest.
From the Japanese Gardens, it's about another 2 miles walk to these. When you're ready, you can grab the train back into the city at the Zoo.
Don't forget your travel insurance for Portland
ALWAYS sort out your backpacker insurance before your trip. There's plenty to choose from in that department, but a good place to start is Safety Wing.
They offer month-to-month payments, no lock-in contracts, and require absolutely no itineraries: that's the exact kind of insurance long-term travellers and digital nomads need.
SafetyWing is cheap, easy, and admin-free: just sign up lickety-split so you can get back to it!
Click the button below to learn more about SafetyWing's setup or read our insider review for the full tasty scoop.
Here are some quick answers to common questions about what to do and see in Portland.
Oregon's capital is such a great city and has so much to offer! From quirky brewpubs to sweet-smelling flowers and beautiful nature, there is plenty to see and do on your trip to Portland.
Whether you're on your own or taking the family, there is something for everyone in this gem of a city! Make sure you plan ahead. List your ideal itinerary to get the best of Portland and make the most of your stay!
A fantastic mix of outdoor adventures, indoor charm and warm hospitality await you on your Portland getaway! So what are you waiting for? Book your next adventure today!
---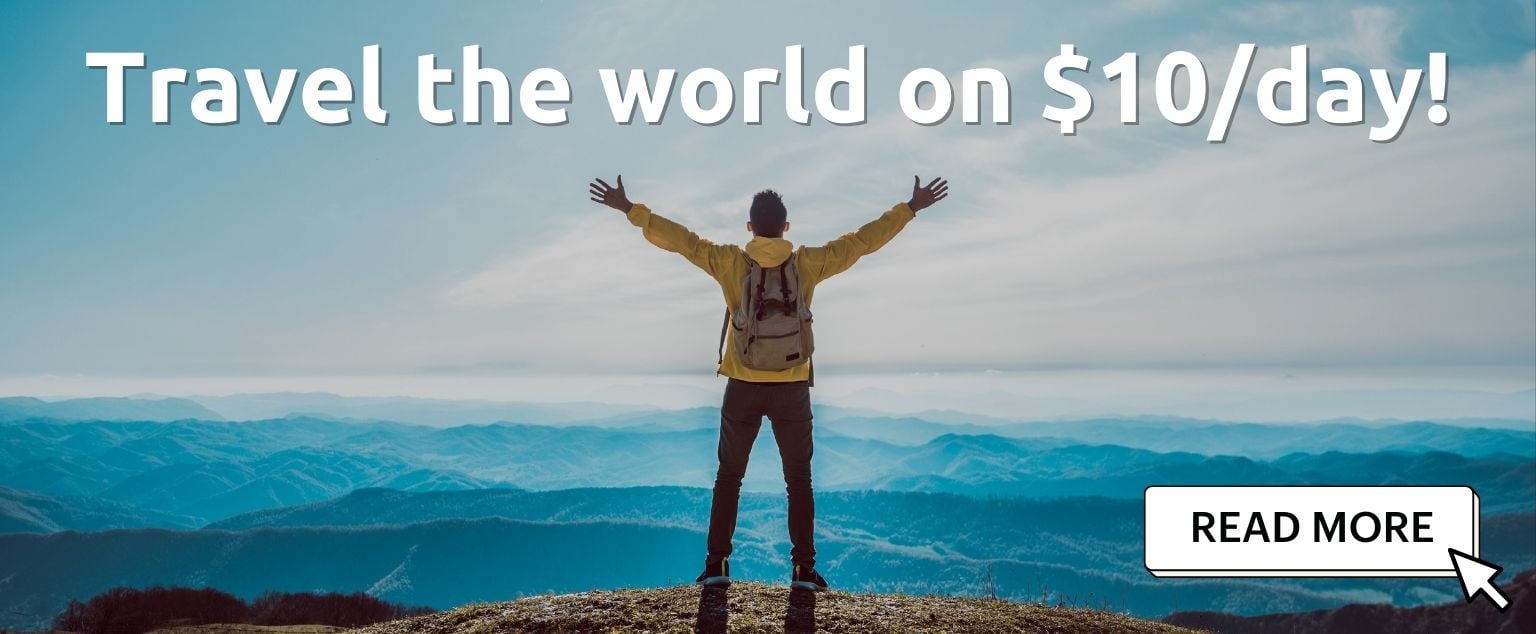 And for transparency's sake, please know that some of the links in our content are affiliate links. That means that if you book your accommodation, buy your gear, or sort your insurance through our link, we earn a small commission (at no extra cost to you). That said, we only link to the gear we trust and never recommend services we don't believe are up to scratch. Again, thank you!