It's easy to romanticise Portland.
Affectionately named "the city of roses", it began its existence as a gritty port town, well-known for its rough edges and hardcore habitants. Then, as it grew, it's edges softened, its jaw melted into its chin, and it is now a hub of liberalism and progressive political views.
The city grew with the times, and bears all the hallmarks of a great success story.
However, that does not mean that finding out where to stay in Portland has become any easier. Quite the opposite in fact, as extra size = extra awesomeness = choice overload.
Luckily, I am here to give you all the goodies and inside knowledge on this fantastic city, so you can make great choices when it comes to choosing a place to stay! With top tips, tricks, and exceptional neighbourhoods, my guide will (most-likely) lead you to that stay you always wanted to have…
…So let's take a look at some EPIC places to stay in Portland, Oregon!
Looking for a specific place to stay? These are my top recommendations if you're looking to travel to Portland.
If you're looking for a unique, comfortable stay that could undermine even the top modern hotels, this Airbnb is the way to do it. With stylish architecture, a secure entrance, and access to a world-class bistro, the West End Loft is a bargain at the price it is. Located within walking distance of downtown in the coveted West End, you won't be far from city action either.
Best Hostel in Portland: HI Portland
HI Portland easily surpasses its peers to become my pick for the top hostel in Portland. With several common rooms, a bar, a cafe and an on-site restaurant, there is an impeccable social vibe here. Its location steps its brilliance up another notch, as you are super close to everything!
Modern and luxurious, it's no wonder this Hampton Inn and Suites gets our vote for the best hotel in Portland. A four-star hotel, it has comfortable rooms, contemporary facilities, and an in-house restaurant.
It also has an unbeatable location close to transit, restaurants, bars, cafes and the very best of Portland.
Portland is a city that oozes laid-back cool. It's famous for breathtaking views, iconic style, and for "keeping it weird". It's also one of the top destinations in the US for coffee culture, craft beer, and hyped up culinary combos. There's a managerie of awesome things to do!
The capital and largest city in Oregon, Portland covers more than 375 square kilometres in the Pacific Northwest and is divided intto two by the Willamette River. On either side, you'll find incredible neighbourhoods and districts to explore.
At the heart of Portland is Downtown. Located next to the Willamette River, this central neighbourhood is where you'll find the commercial, cultural and tourist districts. A disproportional number of the best places to visit in Portland are located here.
To the north of Downtown are Pearl District and Nob Hill. Popular with tourists, these two neighbourhoods are within walking distance of the city's main attractions and boast a great variety of upscale eateries, hip bars and trendy Portland hangouts.
The Old Town encompasses a high quantity of mystique and history. The old town's Chinatown is exceptional fun, offering a brilliant diversity of eateries, cafes and unusual decor. Tea houses are a particular speciality of this area.
Across the river is Central Eastside. A mecca for coffee enthusiasts and party animals, this is where you'll find many of the city's best bars, clubs and cafes.
If you're still not sure where to stay, don't worry. We're about to break down this incredibly cool city by style and interest to help you plan your stay in Portland.
Getting around Portland couldn't be easier. Not only does it boast a pretty robust public transit network, but it is super easy to navigate on foot or by bike. There are a range of unbelievable day trips from Portland, and the great transport network makes it easy to facilitate these too.
Anyway, here are the best five neighbourhoods in Portland.
1. Downtown – Best Place to Stay in Portland for First-Timers
Downtown Portland is the perfect neighbourhood for first-time visitors. This area is home to famous street markets, noteworthy museums and galleries, and some of Portland's most instagrammable locales, including the "Keep Portland Weird" mural.
In addition to its central location, Downtown well connected throughout Portland. Hip and trendy districts like Hawthorne and Pearl are easily accessible on foot or via public transit.
If you love to eat, Downtown Portland is for you. This area of the city is famous for the abundance of food trucks and street food vendors that line its streets. From tasty tacos to succulent sandwiches, in this part of the city, you will eat very well!
Featuring a unique design by Skylab architecture, this loft apartment has room for up to 4 guests, and is accessed via a landscaped garden. The building itself contains several restaurants, including the award winning Greg and Gaby's Bistro, and a couple of coffee shops. It has an awesome location in downtown Portland, near the city centre.
Snuck into the heart of Downtown Portland only a short walk from Waterfront park and the Pioneer Courthouse Square, this Hotel offers mouth-watering Pacific Northwest City cuisine. There is a fitness centre, bar, and same-day dry cleaning service. If you feel you're due some class, don't miss this hotel!
This great three-star hotel is ideally located in downtown Portland. It's close to all the city's top tourist attractions and hotspots, and there are plenty of restaurants and cafes nearby.
This charming hotel has a great selection of amenities, and every room is outfitted with tea/coffee facilities and a refrigerator.
Things to Do in Downtown
Sink your teeth into a delectable and delightful doughnut at Voodoo Doughnuts.
Shop for treats and trinkets at the Portland Saturday Market.
Join a small group walking tour, a fantastic intro to any city!
Wander through the serene and tranquil Lan Su Chinese Garden.
Stand at the centre of Portland's living room in the Pioneer Courthouse Square.
Browse the exhibitions and displays at the Oregon Museum of Science and Industry.
Eat incredible food and enjoy amazing views at Portland City Grill.
See interesting works of art at the Portland Art Museum.
Visit the Alder Street Food Cart Pod and dine from the largest downtown collection of delicious food carts.
2. Old Town – Best Place to Stay in Portland on a Budget
Portland's Old Town is an awesome place to stay. Located adjacent to the Willamette river, the Old Town presents a part of the City that holds some fantastic things to do.
One of the top features of this eclectic district is Old Town Chinatown. With amazing restaurants, surprising shops, and of course, the Shanghai Tunnels, staying in this part of Portland is buzzy, exciting, and unique.
The Old Town presents some slightly cheaper accommodation options, but maintains great proximity to the attractions of the centre of the city.
Perfect for solo travellers or couples, this fantastic Airbnb comes with awesome riverfront views. Located between the Willmette river and Union station, there is free parking, Netflix, and nearby public transport. This condo is a perfect place to stay in Portland!
This fitness-centre-boasting stay in Portland is exceptionally located to give you a great insight into this amazing city. Only a few minutes from Waterfront Park and the Oregon Convention Centre, there is so much to see and do straight out of the front door! Rooms are air-conditioned, comfortable, and stylishly decorated.
Best Hotel in Old Town: The Hoxton
One of the top hotels in town, the Hoxton is set up perfectly for a few nights in Portland. With a rooftop bar and Tequeria, an onsite restaurant, and rooms decorated with rich walnut panelling, this stay is a bundle of style. Located conveniently near Chinatown and the attractions of Portland's Old Town, there is even a great bus service to take you to the Forest and Washington parks!
Things to Do in Old Town
Learn about old-town Chinatown's history at the Portland Chinatown Museum.
Experience a recreation of the Ming Dynasty's impressive landscaping skills at the Lan Su Chinese Garden.
Head down into the unbelievable Shanghai Tunnels!
Get weird at an underground doughnut tour, taking you to some of the city's finest (including the famous Voodoo doughnuts)
Portland Saturday Market runs (surprisingly) on both Saturday and Sunday from March to Christmas every year.
Get yourself a fine-cut jacket at the Orox Leather Co. With sustainable leather usage one of their main focuses, there is no excuse for not looking cool as hell.
Go wild at Portland's longest-running drag show, Darcelle XV.
Spook yourself out at a Portland ghost tour, recounting the fascinating history of Portland's creepiest, most evil, and psychopathic.
Gape at the amazing Chinatown Gateway
Visit Portland's breweries by bike! Whilst potentially not the most ideal from a health and safety point of view, live a little!
3. Central Eastside – Best Place to Stay in Portland for Nightlife
Wonder where to stay in Portland to party? Portland's Central Eastside is bustling day and night. It's an area famous for its coffee culture thanks to the many cafes and bistros that line its streets.
Whether you like your coffee classic or pumpkin spiced, this neighbourhood is packed with options and opportunities to indulge your inner bean fiend.
But there's more to the Central Eastside than coffee. This vibrant and lively 'hood is also the best spot in Portland for a fun night out. With its wide range of pubs, bars, clubs and dancefloors, it's no wonder that this is where Portlanders and tourists in the know like to hang out.
The nightlife and atmosphere here are electric and you'll be spoilt for choice of what to do.
This one bedroom for 2 is in a killer location about 2-minutes to Burnside Street, where some of Portland's most fabulous restaurants reside. Perfect for a weekend getaway located conveniently near the X-Max line. For times you are looking to stay in, this petite kitchen packs a powerful punch, fully stocked with a Keurig and whatever you need to craft a quick meal.
Best Hostel in Central Eastside: Lolo Pass
Lolo Pass is the kind of hostel that surpasses expectations. With an on-site restaurant, bar and cafe, as well as an awesome roof terrace, there is literally nothing this hostel lacks! Looking more like a modern hotel than a sleazy hostel, there is both private room and female dorm availability. A great place for your stay in Portland!
Best Hotel in Central Eastside: Jupiter NEXT
A fantastic combination of modern and rustic, Jupiter NEXT is a great base for your time in Portland. It's located in the Central Eastside and is within walking distance of top attraction, including the Oregon Ballet Theatre and Good Coffee. It has comfortable rooms, stylish décor, and a very friendly staff.
Things to Do in Central Eastside
Sip a variety of incredible wines at Noble Rot Wine Bar.
Grab drinks at Century Bar, a stylish sports bar.
See the city in all its glory by jumping on a city bike tour!
Dine at Le Pigeon and enjoy delicious French and international dishes with flair.
Listen to live music at the Doug Fir Restaurant Bar & Lounge.
Go out for a great night of dancing and drinks at the White Owl Social Club.
Laugh to the jokes of well-known comedians at Helium Comedy Club.
Dance the night away at Dig A Pony, a bar built in a restored pharmacy.
Have your future told and see a burlesque show at the Lovecraft Bar.
4. Pearl District – Coolest Neighbourhood in Portland
The Pearl District is far and away the coolest neighbourhood in Portland – which is saying something because this city, as a whole, is pretty cool! It boasts a central location and all the conveniences of downtown, but still maintains a distinct and trendy atmosphere.
Here you'll find a mix of great galleries, rustic breweries, upscale residences and hip local businesses.
Pearl District is also home to the world-famous Powell's City of Books. The largest independent new and used bookstore in the world, Powell's spans more than 3,000 square meters and offers titles from some 3,500 different sections.
Calling this institution a book lovers paradise is a serious understatement!
Yes, we admit it, this is definitely not the most affordable home in Portland, but oh my, it offers a ton of amazing value and amenities. Starting with the view, you can either enjoy the unrestricted panoramic outlook from the massive windows in the living area or from your own rooftop terrace. Wake up and make yourself a coffee with the free capsules in the kitchen before you start heading out to explore the city. Speaking of, the Airbnb is ideally located in Pearl District, close to lots of hotspots and puclic transport options. If you want to treat yourself a bit, this is the place to stay at!
Best Hotel in Pearl District: Residence Inn
With an unbelievable indoor pool and fitness centre, the Residence Inn will make your stay in Portland, Oregon absolutely dreamy. Just 3 minutes from the Willamette river, and a few more from the Portland Art Museum, this hotel will show you a great side of Portland. With an extremely stylish lounge area (that I am very jealous of) and comfortable rooms, its hard to make a better choice for your time in the "city of roses".
Modern and luxurious, it's no wonder this is our recommendation for where to stay in Pearl District. This four-star hotel has comfortable rooms, contemporary facilities, and an in-house restaurant. It also has an unbeatable location close to transit, restaurants, bars, cafes and the very best of Portland.
Things to Do in Pearl District
Shop for new and used books at Powell's.
Dine on traditional American fare at Brix Tavern.
Excite your sense with a unique blend of flavours at Ovation Coffee & Tea.
See works of art by strong contemporary artists at Froelick Gallery.
Sample delicious local beers at the BridgePort Brewpub.
Take a relaxing stroll through North Park Blocks.
Enjoy the world's best selection of teas at Tea Bar.
See the iconic Broadway Bridge.
Explore Jamison Square Park.
Sip an exceptional coffee at Barista.
Enjoy a distinct Northwest-style taste and atmosphere at Deschutes Brewery.
5. Nob Hill – Best Place to Stay in Portland for Families
Nob Hill is one of Portland's more upscale and fashionable areas filled with sophisticated bistros, boutiques and restaurants. Historic Victorian houses, tree-lined streets and cosy cafes are just a few of Nob Hill's top attractions.
With its central location and small village feel Nob Hill is our recommendation for where to stay in Portland for families.
Nob Hill is also one of the greenest neighbourhoods in Portland. It is surrounded by parks, forests and luxurious landscapes that are perfect for hiking, trekking and wandering. No matter where you stay in this great neighbourhood, you're never very far from being back in nature.
Pretty much the acting G.O.A.T of couples escapes in Portland, this superb home in the Northwest District is moments away from the bustling NW 23rd avenue, filled with coffee shops and restaurants. Catch a Timbers game at Providence park, or take a hike in the amazing Forest park. With rustic hardwood floors and great amenities, it's hard to beat this place for your stay in Portland, Oregon.
Best Hostel in Nob Hill: HI Portland
HI Portland is an outstanding Hostel. Located within walking distance of the Pearl arts district, Downtown Portland and the MLS soccer stadium, there is a big feeling of centrality and a great social vibe. The hostel has multiple common rooms, a bar, a restaurant and a cafe. Live music is played most nights, but that doesn't mean you won't be able to catch a great nights sleep!
The Inn at Northrup Station is a colourful and funky hotel with modern décor and spacious rooms. It's close to the centre of Portland and is just a quick walk from the city's entertainment, shopping and tourist districts.
You'll love not just the location, but the above-average size beds and the modern amenities available.
This hotel is classic, comfortable and clean, with large beds, private spa baths and a friendly staff. It has not only an on-site restaurant but a stylish lounge bar where you can relax after a day of sightseeing in Portland. They also offer a brilliant breakfast buffet.
Things to Do in Nob Hill
Go for a hike through Forest Park, which is one of the best places to go hiking in Oregon.
Eat fresh and delicious seafood at Bamboo Sushi.
Treat your little one to a variety of new flavours at Blue Star Donuts.
See your favourite mammals, reptiles, birds, insects and more at the Oregon Zoo.
Stop and smell the roses at the International Rose Garden.
Enjoy freshly baked breads and other treats at Ken's Artisan Bakery.
Try small-batch artisan popcorn at Poplandia Popcorn. Trust us, you've never had popcorn like this before!
You think you've had pizza? Think again, with a Portland pizza tour! (the only way to truly understand pizza here)
Sink your teeth into delectable sweets at Saint Cupcake.
World Nomads' mission is to support and encourage travellers to explore their boundaries. They offer simple & flexible travel insurance, and safety advice to help you travel confidently.
They've been doing it since 2002 – protecting, connecting, and inspiring independent travellers just like you.
Get a quote below or read our in-depth review!
World Nomads provides travel insurance for travelers in over 100 countries. As an affiliate, we receive a fee when you get a quote from World Nomads using this link. We do not represent World Nomads. This is information only and not a recommendation to buy travel insurance.
Here's what people usually ask us about the areas of Portland and where to stay.
Portland is one of the coolest cities in the United States. It's where you'll find fun food trucks and hip breweries, incredible coffeeshops, stunning views and verdant nature. Trust us when we say, there's something for every traveller in Portland.
In this guide, I've highlighted the best areas to stay in Portland divided by interest and budget. Although there aren't many hostels in Portland, we tried to include affordable and cost-conscious options, like guesthouses and apartments.
Of the hostels, HI Portland is our favourite thanks to its central location, eco-friendly attitude, and its awesome amenities.
Hampton Inn And Suites is a great hotel to stay at in Portland. Its modern and luxurious, and has an unbeatable location in the trendy Pearl District.
Have we missed anything? Let us know in the comments below.
Do you own an awesome hostel, hotel or apartment? Want to be featured in our list? Email [email protected] to find out how.
---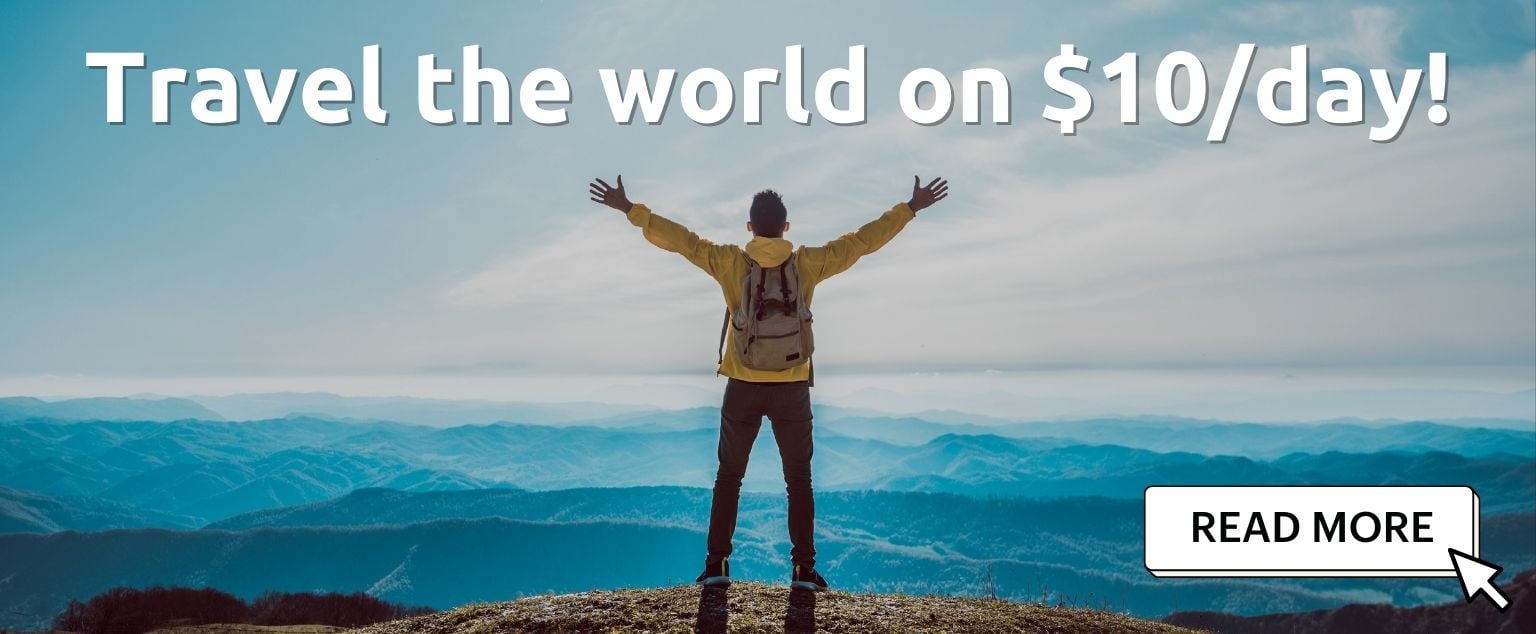 And for transparency's sake, please know that some of the links in our content are affiliate links. That means that if you book your accommodation, buy your gear, or sort your insurance through our link, we earn a small commission (at no extra cost to you). That said, we only link to the gear we trust and never recommend services we don't believe are up to scratch. Again, thank you!