Itching to get fit without missing out on all the fun of a tropical getaway? If your answer to that question is YES, Thailand might just have what you are looking for.
Fitness retreats in Thailand offer an assortment of programs that can get your heart pumping and reach your personal fitness goals, but without ruining the fun of a tropical vacation.
If working out has become a chore in your daily life, then time away from your daily routine and a change of scenery is the perfect way to get back into a fitness routine.
Give yourself the gift of health, completely disconnect, focus on yourself, and reach the zenith of relaxation. What better way to do all this than on a fitness retreat?
From the beaches of Phuket to the highlands of Chiang Mai, there are fitness retreats all over the country. If your not sure what to look for or where to start, then this guide will help you out!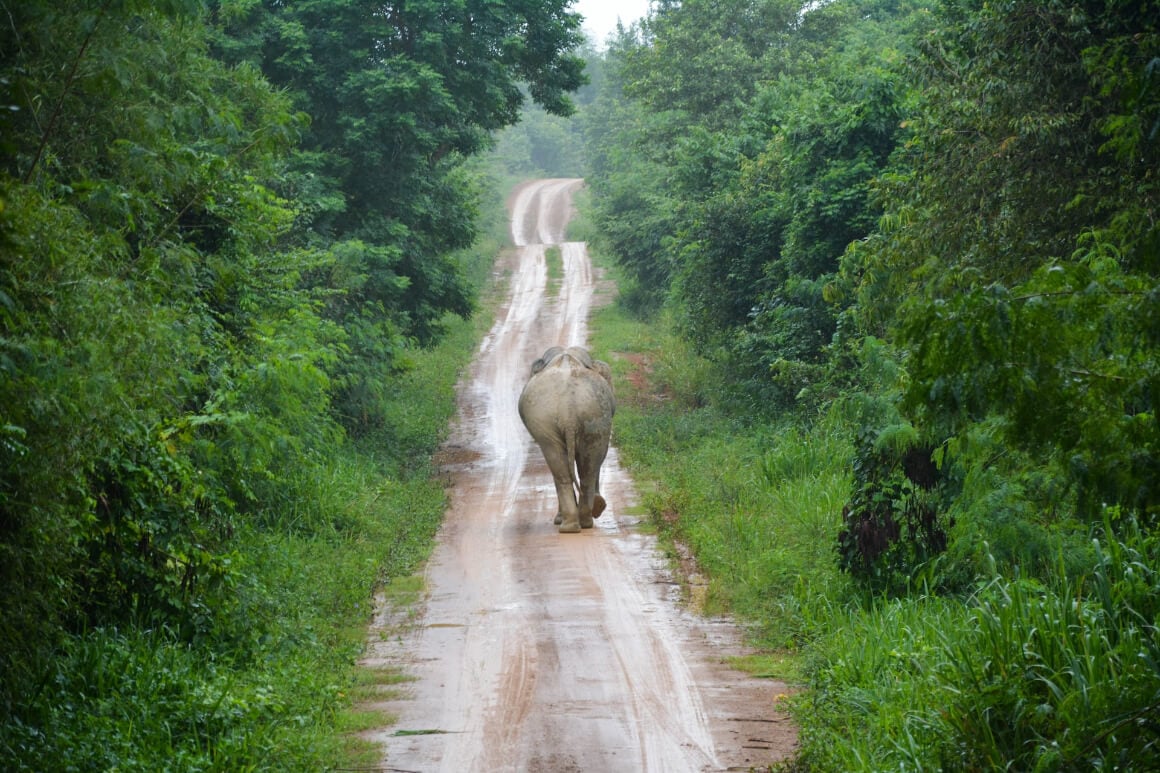 Why Should You Consider a Fitness Retreat in Thailand
The modern world can sometimes leave us in a haze of self-doubt, unhealthy routines and lifestyles, and self-defeating beliefs. You definitely don't want to go through life carrying a lot of baggage.
Instead of wasting your hard-earned money on a guilt-inducing shopping trip, why not go on a fitness retreat and give your body the best gift it's had for years?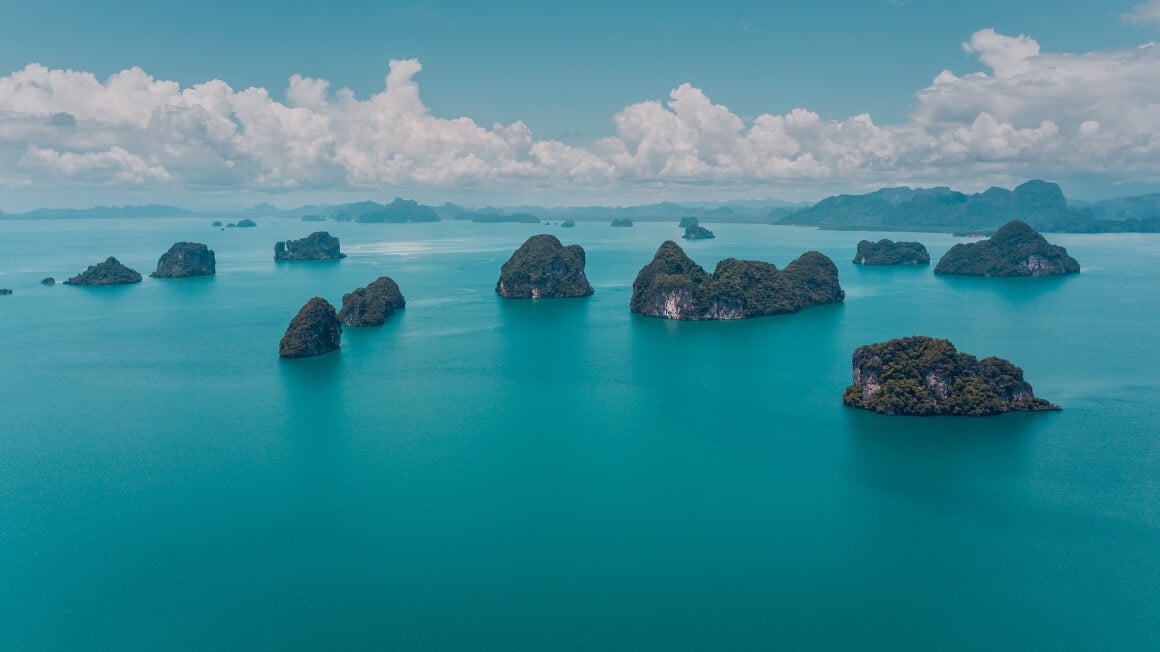 Each year most people take days off from their hectic lifestyles in an effort to recharge and relax. But in contrast to a regular vacation, a fitness retreat can be more transformative as it gives you time to bring back your zest for life and gain a healthier body. It's also a perfect spot for a bit of sleep tourism too.
On a fitness retreat, you get the opportunity to relax, take charge of your well-being and fitness, and return home with endless benefits and a fitness regime that will outlast your tan.
With fitness retreats set in some of the most stunning and serene locations close to nature, you will find yourself in the perfect space and setting to forget about the hassles of life. At the same time, it gives you the chance to explore the surroundings and get to know the culture and the country better.
What Can You Expect from a Fitness Retreat in Thailand?
Modern living can be a constant battle with numerous issues such as obesity and insomnia. Fortunately, a visit to Thailand can help you out! The country boasts a variety of fitness retreats that cater to all kinds of budgets and needs.
Fitness retreats in Thailand share a few commonalities including healing therapies, delicious and healthy meals, a variety of exercises, and meditation. They are set in some of the most peaceful and beautiful places to visit in Thailand, the perfect backdrops for achieving your goals.
While working on becoming a better version of yourself, you are served daily meals of delicious Thai food and nobody will dare complain about that.
Fitness programs may vary from one another but you can almost always expect the incorporation of traditional practices that are believed to speed up the body's healing so that you come away from your holiday energized, healthy, and refreshed.
Specialized fitness retreats that are geared towards people who have particular interests such as weight loss and building muscle strength. You can find fitness retreats with a full plate of adrenaline-inducing activities such as zip lining and adventure trekking and retreats with a bevy of spa treatments.
You're guaranteed to have fun shaping up and becoming a better version of yourself.

Unlock Our GREATEST Travel Secrets!
Sign up for our newsletter and get the best travel tips delivered right to your inbox.
How to Choose the Right Fitness Retreat in Thailand for You
With the wide array of Thailand fitness retreats to choose from, the options can leave you feeling overwhelmed. That doesn't mean that you just close your eyes, leave everything to chance, and book the retreat your finger happens to point to. That's not going to be good for you.
First, know what it is you're looking for. Are you just after a short breather or are you so stressed out that you need at least two weeks to work on your body, recenter yourself and learn how to eat healthily?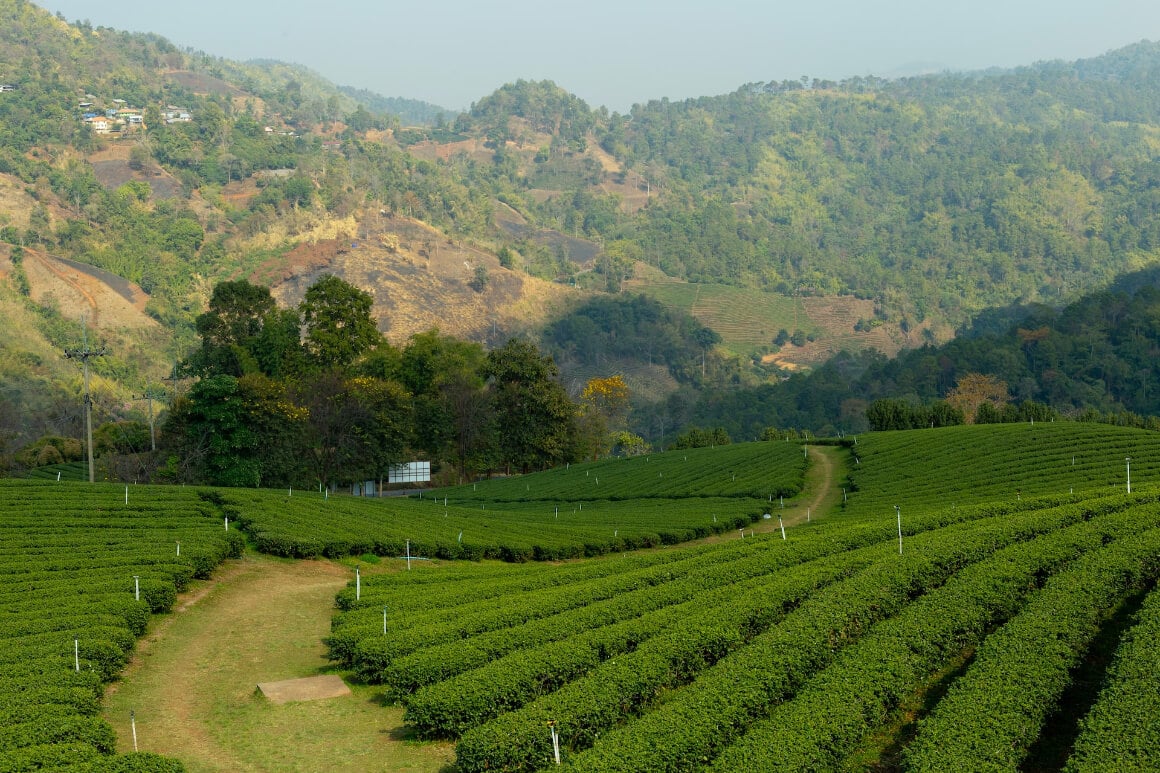 If you would also like to squeeze in time at the country's stunning beaches and islands and do a little sightseeing, you have to factor that into the retreat you choose. No need to worry though as numerous retreats combine a bevy of excursions and activities aside from the fitness programs.
You must ask yourself what you want and what your goal is. If you want to shed extra pounds, you can join a fitness retreat that focuses on weight loss.
Ultimately, your choice has to be based on how long you are able to stay, what you want to achieve, and the activities you want to do so that you can make the most of your time.
Location
Thailand is blessed with some of the most spectacular landscapes and the most beautiful beaches. It constantly ranks in the top 10 most visited countries in the world. It's breathtaking, plain and simple, so you can never go wrong with a fitness retreat in any of Thailand's neighborhoods.
As briefly mentioned earlier, if you are a water person or one of your pursuits is water sports, fitness retreats in Krabi, Phuket, Ko Pha Ngan, Hua Hin, and Ko Samui won't disappoint because aside from the abundance of fitness programs, you can also indulge in your passion.
If you'd like to be away from tourists and at one with nature, you can go to the more secluded places of Phetchabun and Chon Buri.
Practices
Many fitness retreats in Thailand incorporate a wealth of local traditions into their programs, giving everyone a unique and memorable experience.
The practice of using herbal plants and traditional Thai medicine has deep roots, especially in the Prachin Buri province.
The province of Chiang Mai, on the other hand, combines Buddhist traditions with modern techniques to offer a personalized healing experience.
The traditional Lanna-style technique called "Yam Khang" is a fire therapy aimed at relieving pain in the bone, tendons, and muscles. It is popular in the northern part of the country.
Of course, we can't forget the ancient art of Thai massage, a ritual handed down from Buddhist monks, who according to legend, were born from the hands of Buddha's direct acquaintance. Thai massage doesn't use essential oils or light pressure.
Authentic Thai massage provides decisive and strong movements that result in the stimulation of energy channels, renewed vigor, and absolute relaxation. In addition, it improves circulation, reduces stress, benefits the immune system, and improves your posture. The thought of it alone should be enough to make you travel to Thailand.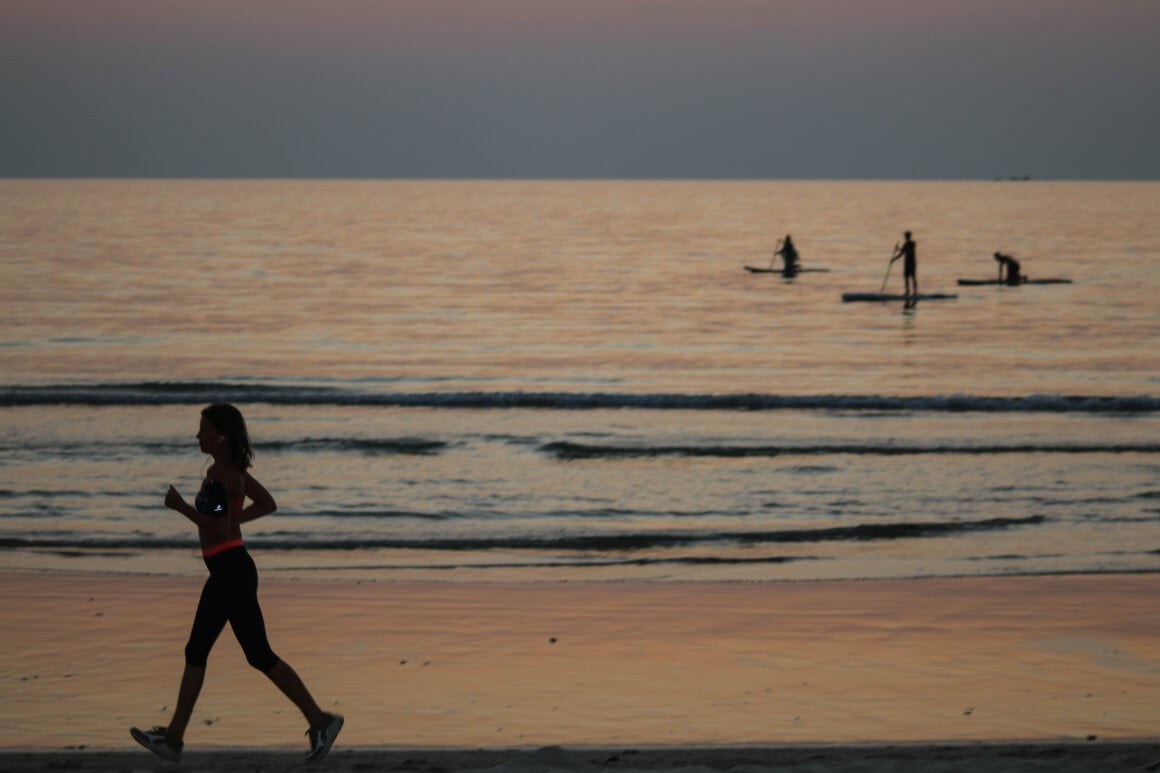 Price
Ah, price! Contrary to the pervading belief that fitness retreats cost an arm and a leg, there are fairly inexpensive ones out there that you can easily afford. But what causes prices to skyrocket?
Plenty of factors affect the price tag of a retreat and a few are the location, accommodations, duration, perks, and food served.
All-inclusive retreats which take care of everything, even transportation from the airport to the fitness center cost a lot but they eliminate any worries. That being said, retreats set in exclusive resorts are not cheap too.
Luxurious accommodations will substantially add a few more hundred dollars to the cost. The same thing goes for retreats that include plenty of excursions and offer buffet meals throughout.
Perks
Fitness retreats in Thailand come with a lot of perks and one of the things most people look forward to is the chance to feast on nutritious and world-renowned Thai cuisine for the duration of the retreat. Some of the more expensive retreats even serve food prepared by popular Thai chefs.
While working out and letting go of your worries and stress, you can engage in various activities too, thanks to combination retreats that allow you to hit two birds with one stone. What do we mean? Some retreats combine fitness with water sports such as kayaking, jungle trekking, or hiking.
Excursions are almost always included too so during breaks you can learn a thing or two about Thai cuisine by attending culinary classes; go island-hopping; or visit some of the most popular sites.
Duration
Most people worry about the limited time on their hands. Is it enough to t get fit? The answer to that is yes. Fitness retreats run the gamut from the very short, let's say a couple of days, to the very long which can translate to a couple of months.
Most retreats have a strict itinerary and program that must be followed while others allow for adjustments to be made.
Obviously, staying a long time, such as a month, offers plenty of benefits as it lets you get the most from the retreat and allows maximum time for relaxation too. But don't worry as a week or even 4 days in a fitness retreat can already being about noticeable changes.
10 Best Fitness Retreats in Thailand
If all this talk of fitness, getting healthy, and relaxation have got you excited, you're in for quite a treat because I have rounded up 10 of the best fitness retreats in Thailand.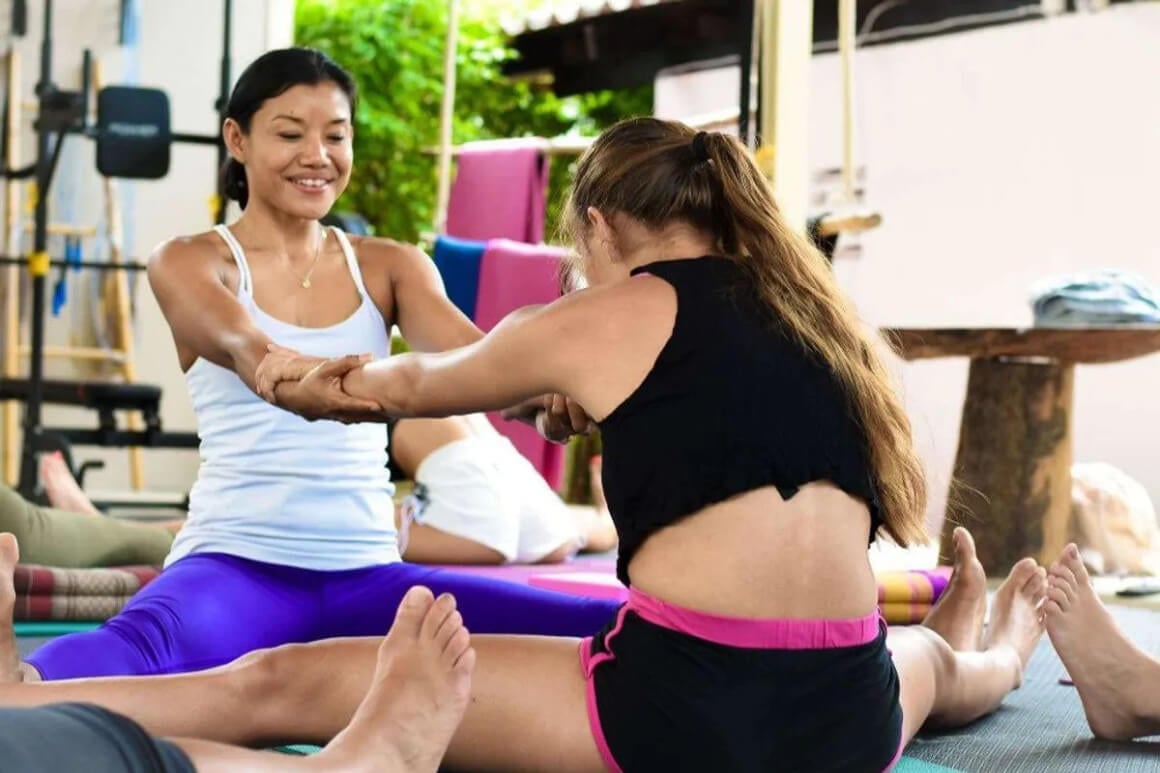 Price: From $1,548
Location: Ko Samui, Surat Thani, Thailand
Shed excess pounds and achieve your fitness goals while enjoying the splendor of Ko Samui. This detox retreat aims to transform not only your body but your mind and soul too.
Drastic weight loss diets can only do you so much and that's why this retreat uses a holistic personal approach and cleanses your body naturally with the help of whole foods, exercise, yoga, meditation, juices, and lots of sun.
Everything is covered in the retreat including drinks, daily massages, detox treatments, ice baths, whole food meals, detox shakes, transfers, classes, and accommodations close to the beach and hiking trails in the jungle. You can be in the thick of the action within minutes as bars, restaurants, shops, and nightlife are nearby.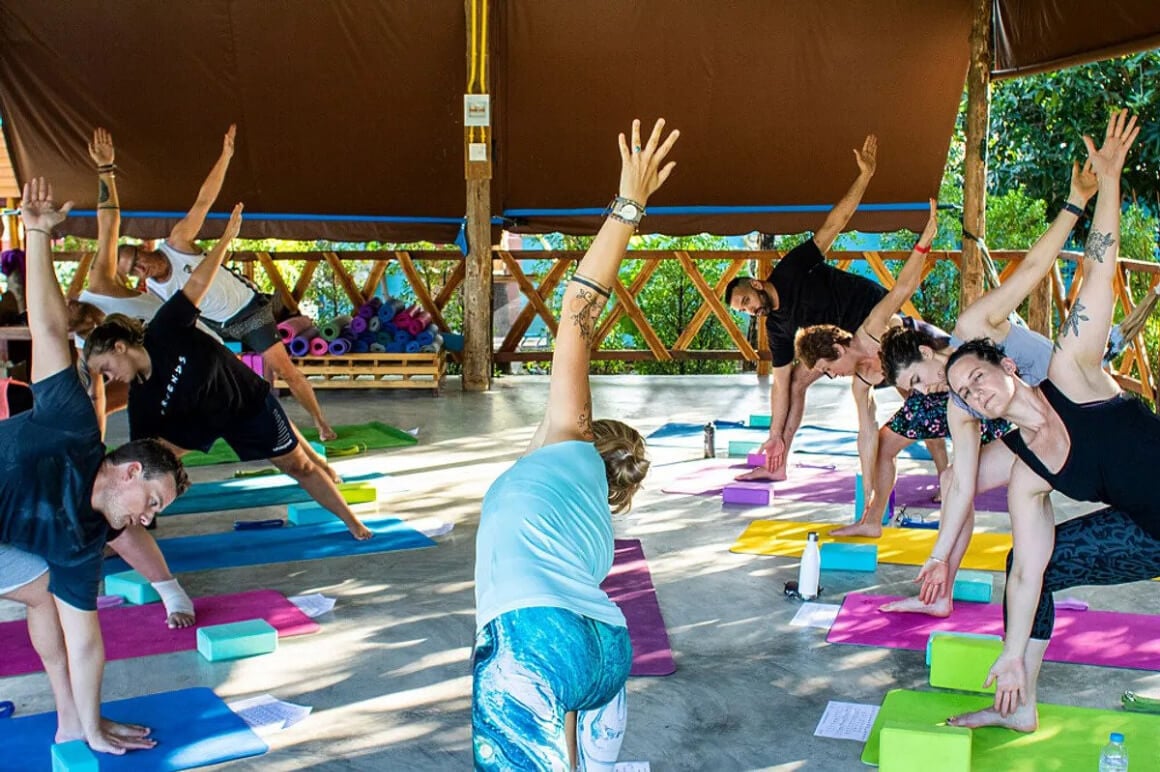 Price: From $4,210
Location: Phetchabun, Thailand
Set in a secluded location, a hundred miles away from the cacophony of the modern world, this is an excellent chance to achieve your fitness goals, meet like-minded individuals, and engage in a variety of activities to keep you inspired and preoccupied.
Eat a clean diet, exercise, live amidst nature, and participate in mindful exercises that include meditation and yoga for two months.
Sightseeing packages are included in the package and there are daily hikes to breathtaking views, Thai massage treatments to help you relax, training against a backdrop of lush foliage, and nutritious and tasty Thai food.
The yin yoga classes involve deep stretches while Hatha and Vinyasa classes help in invigorating the body. On the other hand, pranayama helps in the reduction of stress and calms the mind.
Month to month payments, no lock-in contracts, and no itineraries required: that's the exact kind of insurance digital nomads and long-term traveller types need. Cover yo' pretty little self while you live the DREAM!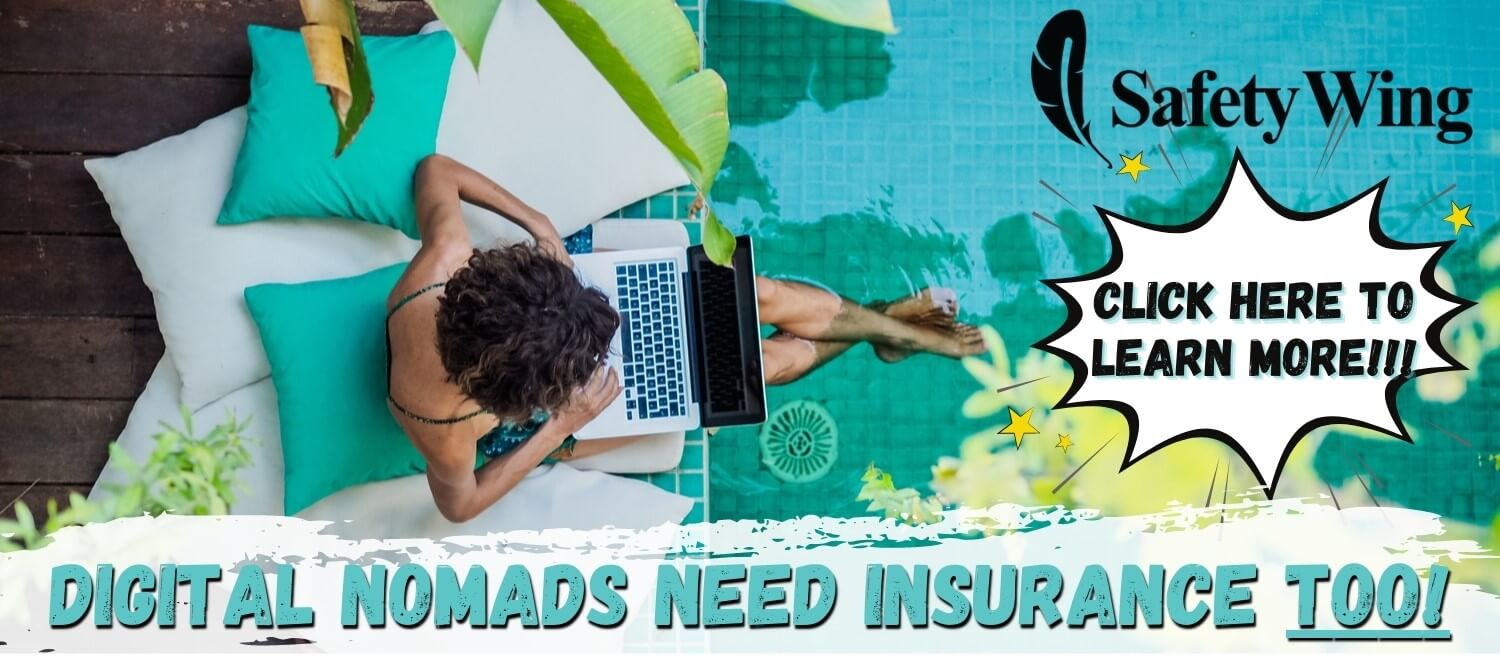 SafetyWing is cheap, easy, and admin-free: just sign up lickety-split so you can get back to work! Click the button below to learn more about SafetyWing's setup or read our insider review for the full tasty scoop.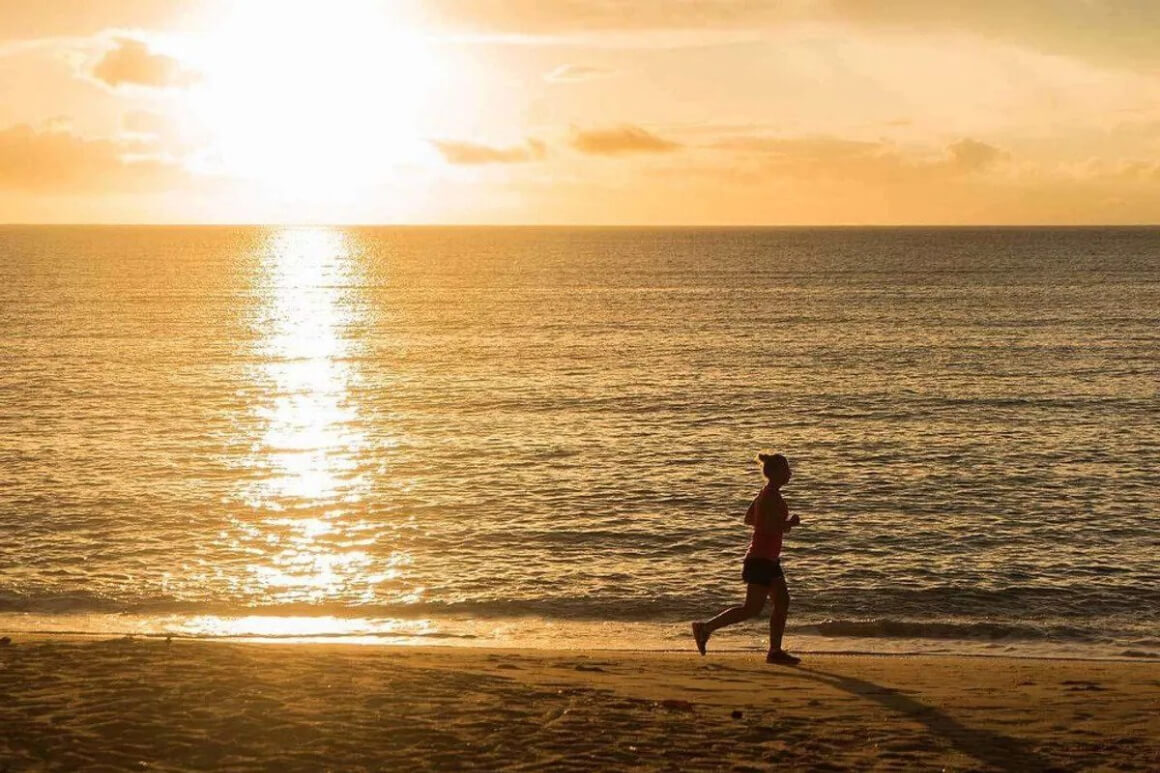 Price: From $393
Location: Ko Samui, Surat Thani, Thailand
Located in Ko Samui, this small retreat just is steps away from the stunning Lamai Beach, which is the perfect backdrop for those who are looking to shed a few pounds.
Ideal for people of all ages and body weights, this retreat will get you toned and lean with daily group classes and cleanse eating. This retreat isn't about fast diets and fasting, but about helping your body naturally cleanse itself with whole food, juices, sun, meditation, and exercise.
Additionally, you'll get to enjoy a variety of offerings that include cardio sessions, yoga classes, supplements that really work, as well as wellness consultations, and scheduled group fitness classes.
Walk away from this retreat with the tools you need to continue your weight loss journey, and find a more toned body, inner peace, improved mental strength, and much-needed peace and quiet.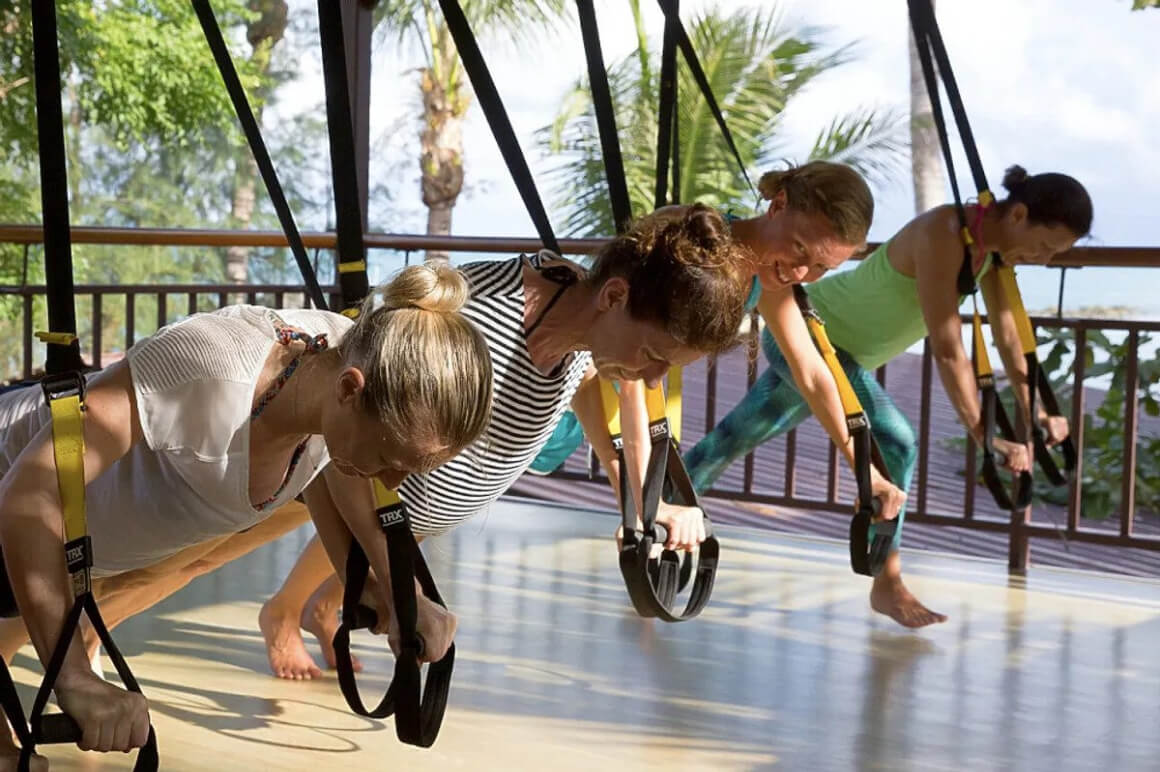 Price: From $690
Location: Ko Samui, Thailand
Work on your well-being, not only physically but also emotionally and mentally with a program designed to offer both your mind and body a functional fitness approach.
Participate in yoga, core strength, and cardio workouts. Combined with the healthy and delicious food offerings, you'll be feeling like a new person in no time.
Expect dynamic and fun exercises which include the use of kettlebells, UGI, flex bands, Redondo balls, Bosu, and TRX.
Daily guided meditation and breath classes are an integral part of the program as inner peace, better focus, mental calm, and improved awareness is as much a part of fitness as a toned and healthy body.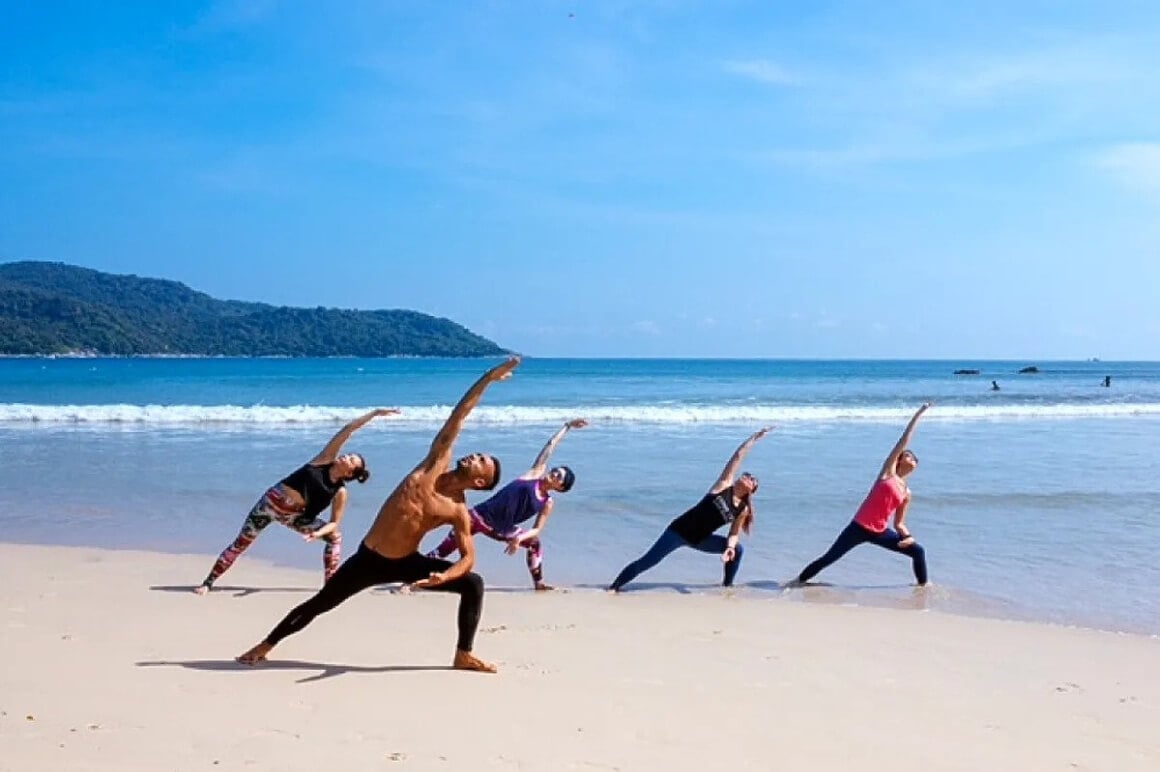 Price: From $1,829
Location: Phuket, Thailand
Quench your thirst for adventure and go on a journey of self-improvement and wellness at the same time while in one of Thailand's most stunning islands.
Set in CC's Hideaways, one of the island's greenest hotels, you'll be overlooking the Andaman Sea and have easy access to Kata Noi, Karon, and Kata, some of the finest beaches in the area.
Yoga classes are conducted in the rooftop yoga studio where you can deepen your practice while listening to the birds and watching the spectacular sunsets.
A number of excursions are waiting to be enjoyed during the retreat, including tours to some of the most popular attractions of Phuket and Bon Island where you can discover amazingly rich marine life.
Get an adrenaline rush with zip-lining and a challenging hike to Big Buddha. Explore off-the-beaten tracks that lead to rainforests, protected mangroves, and pristine beaches.
Forget boring accommodation… book yourself an EPIC STAY!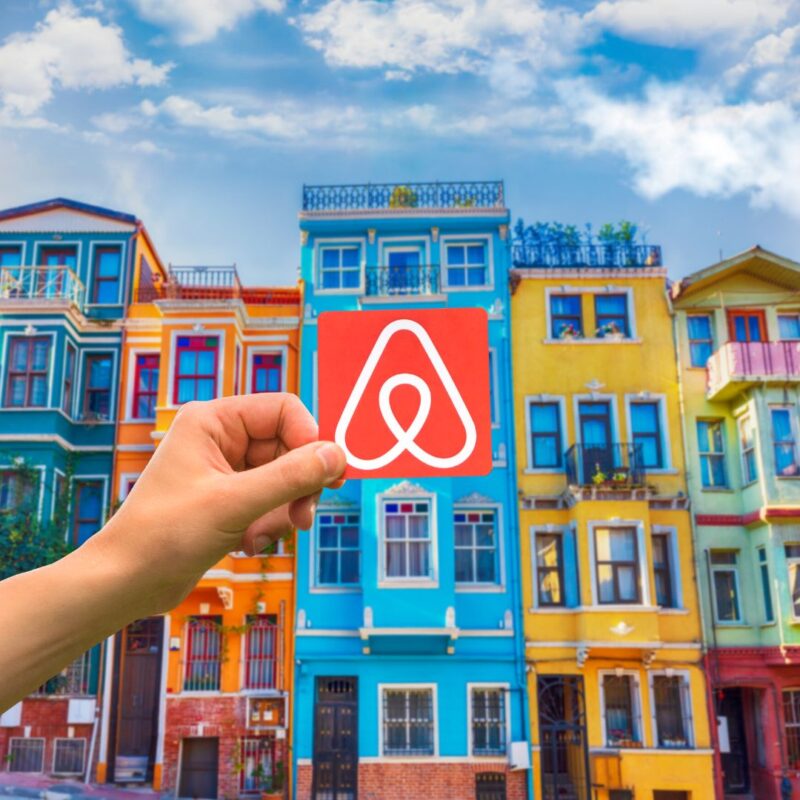 Why stay in a naff hotel when you can stay in a cosy, stylish local house instead? And for half the money too!
Stay somewhere EPIC and save your hard-earned dollars — from houses to barns to castles and caves, there is an Airbnb for every occasion!
Book an EPIC Stay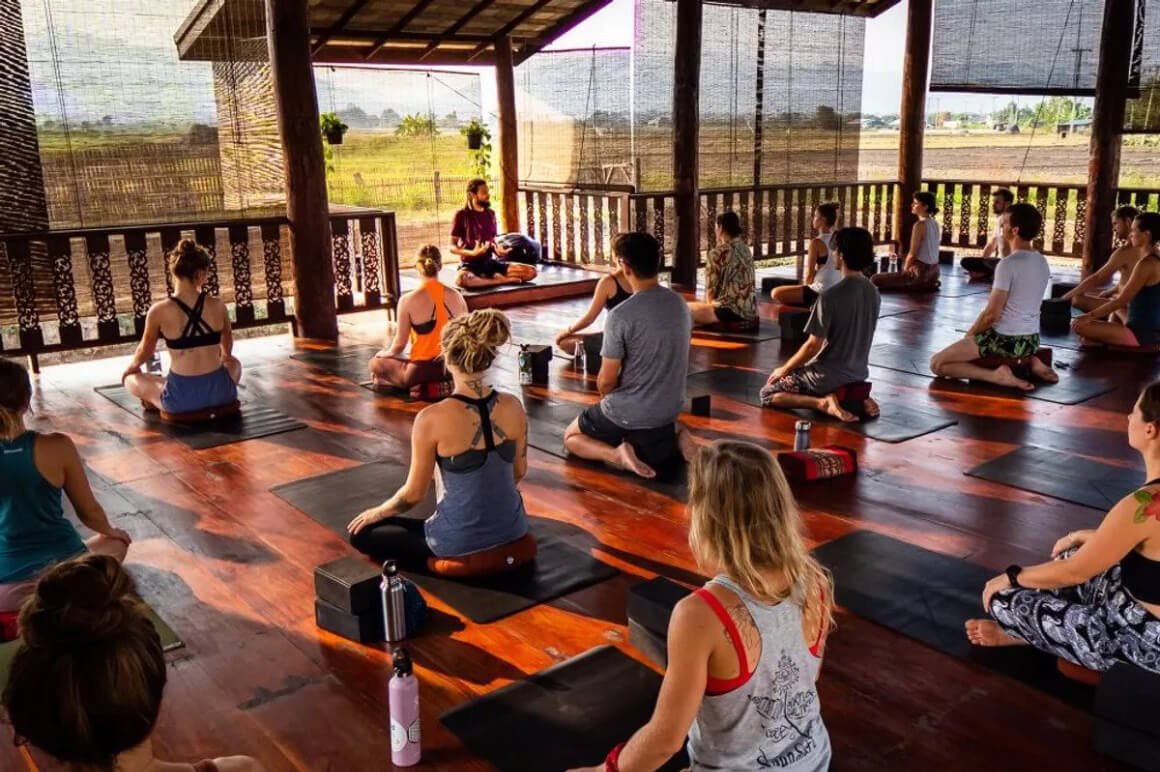 Price: From $143
Location: Chiang Mai, Thailand
Set in a traditional Northern Thai village, Suan Sati is in one of the few places still untouched by tourism with a vibe that beckons you to let your hair down and relax.
Take a little time off to find your balance and reset with daily morning yoga sessions and meditation. Build strength and flexibility and practice mindfulness.
Food served throughout the retreat is 100% plant-based and features mostly Thai food with sprinkles of Western favorites. Vegetables used are locally grown and the day starts with a nourishing breakfast that includes pancakes, porridge, DIY smoothie bowls, and waffles.
Walk away from this retreat refreshed, relaxed, and feeling like a completely new person.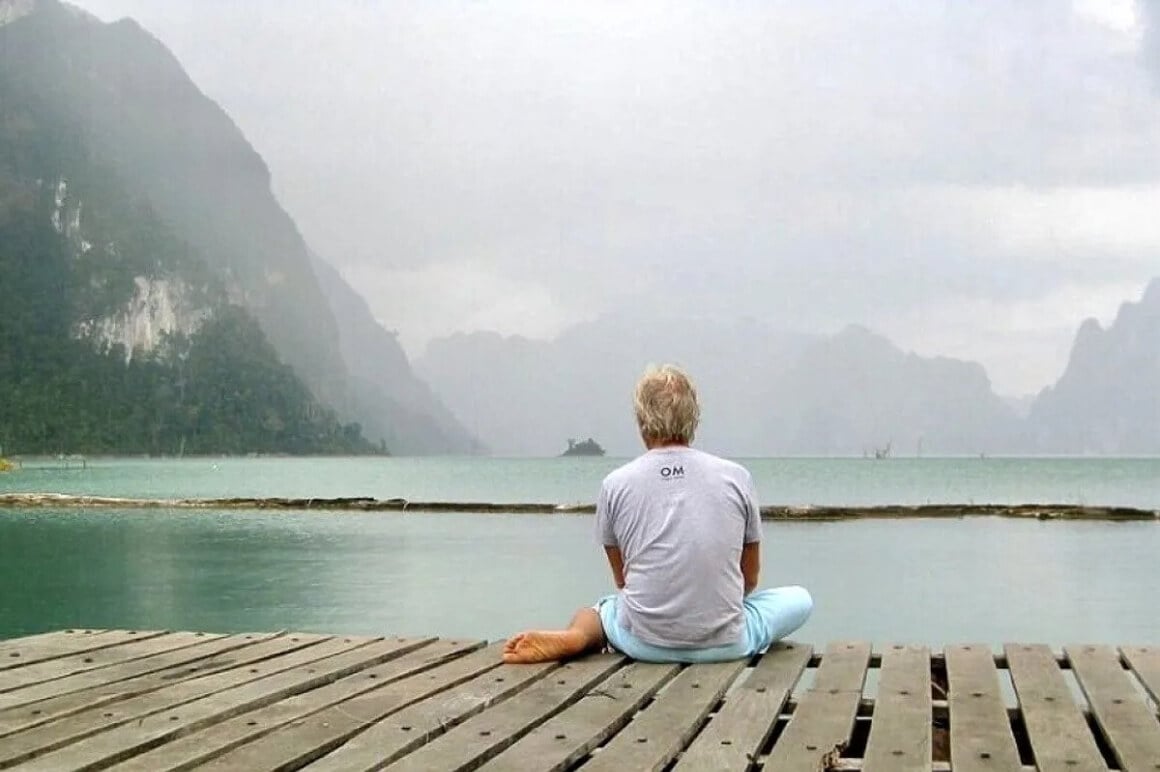 Price: From $1,650
Location: Khao Sok, Chon Buri, Thailand
Set in one of the most beautiful places on earth, Praiwan Raft House is a floating jungle raft house in the rainforest of Khao Soki National Park. You'll have 360 degrees of stunning natural views every single day.
A few activities included in the retreat are meditation, yoga, mindfulness, Tai Chi, and lessons in Thai massage. You can look forward to a few excursions such as raft rides, jungle hikes, spelunking, and kayaking.
During the duration of the retreat, you'll be on a digital detox. It's just you and other guests so you'll have plenty of time to bask in the beauty of nature, find peace, rekindle the fire within you, and reconnect to yourself.
All daily meals are provided for and they cater to different diets.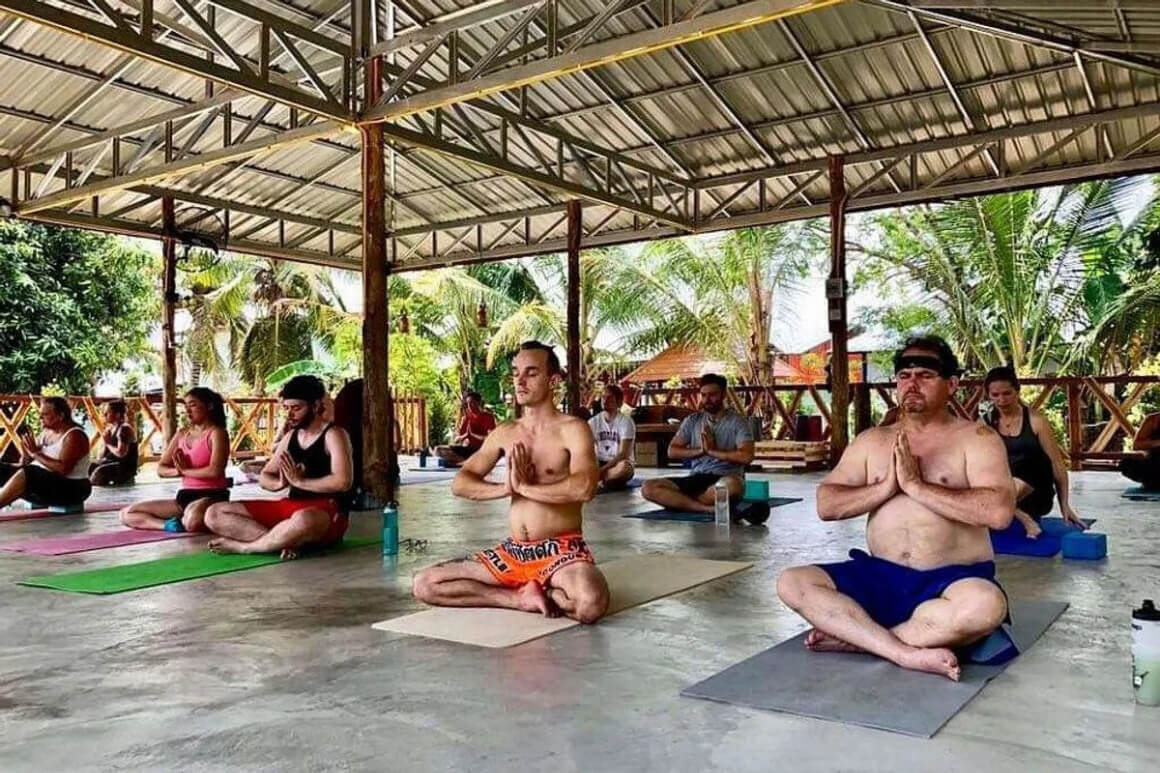 Price: From $526
Location: Phetchabun, Thailand
Set in a quiet paradise in the heart of farmland, you'll enjoy stunning views while working on your goal of a healthier body.
This weight-loss and detox retreat isn't just about exercise and food; it has a holistic approach that also examines your life. This retreat will create a new and healthier lifestyle that will become second nature to you.
The program starts with a 'Raw Fest' that cleanses the colon and provides energy derived from raw foods. Expect daily hikes to breathtaking views, Thai massage treatments, Muay Thai training against a backdrop of verdant greens, and a delicious and nutrient-rich diet.
Push your boundaries and know what your body is capable of.
Is This the Best Daypack EVER???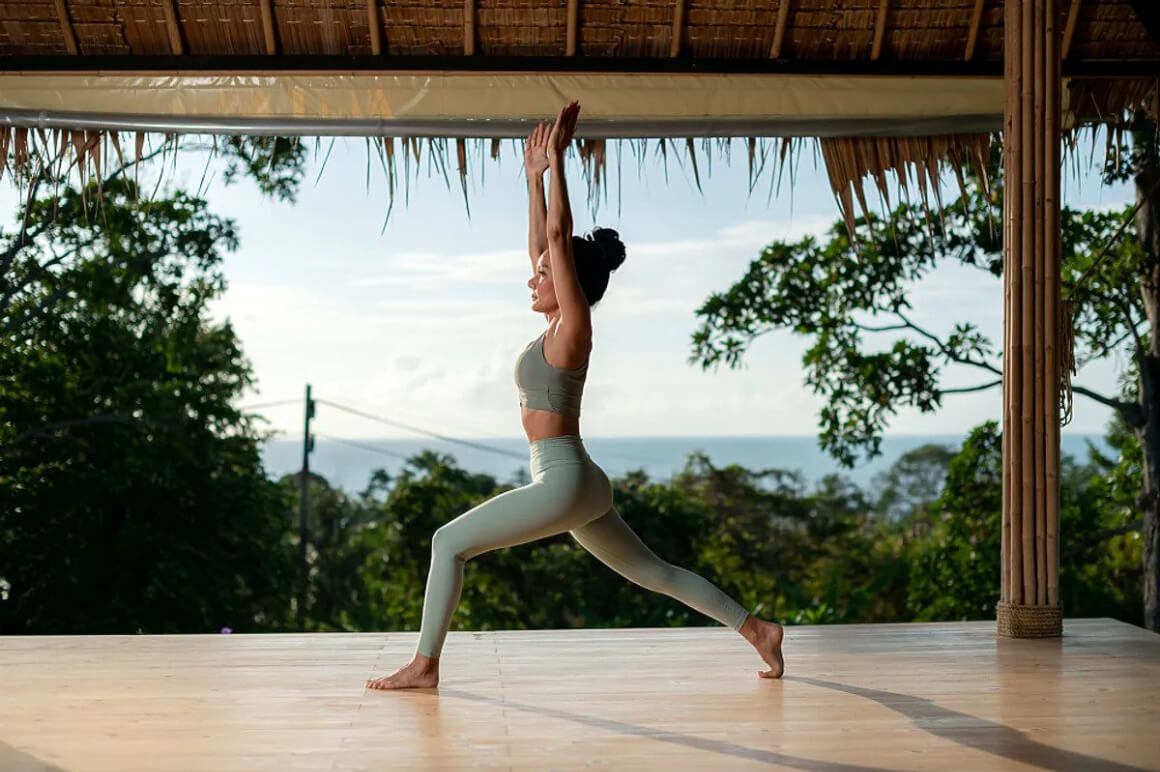 Price: From $3,378
Location: Surat Thani, Thailand
This bespoke retreat for women is set on the northeastern side of the island.
Through programs that combine dynamic group classes and personalized private classes, it aims to take women on a transformative journey of healing that not only addresses physical but also emotional health.
By unlocking your energy potential and releasing stuck emotions, you will become whole again.
Look forward to sessions for balancing your hormones holistically, cleansing therapies, releasing tension through yin yoga, and revitalizing your breath for a completely new you.
You'll be surrounded by like-minded women with nurturing souls and walk away from the retreat with a new zest for life, a sense of restoration, and a sense of vibrancy.
Price: From $1,153
Location: Ko Pha Ngan, Surat Thani, Thailand
Set by the tropical paradise and the beautiful sunset beach of Haad Chao Pao at Ko Phangan, Samma Karuna believes that the best form of learning is learning through experience.
Through self-exploration, you'll be able to free yourself from the collective consciousness and become a more authentic version of yourself.
Participate in gentle, therapeutic, and spiritual yoga for both yogis and non-yogis alike and engage in Qi Gong, dance meditation, social meditation, conscious cinema, and breathwork, you'll soon be able to get into the groove of healing and mindfulness.
Food is not included in the price of the retreat but plenty of restaurants are in the area that also caters to vegetarians and vegans.
Don't forget insurance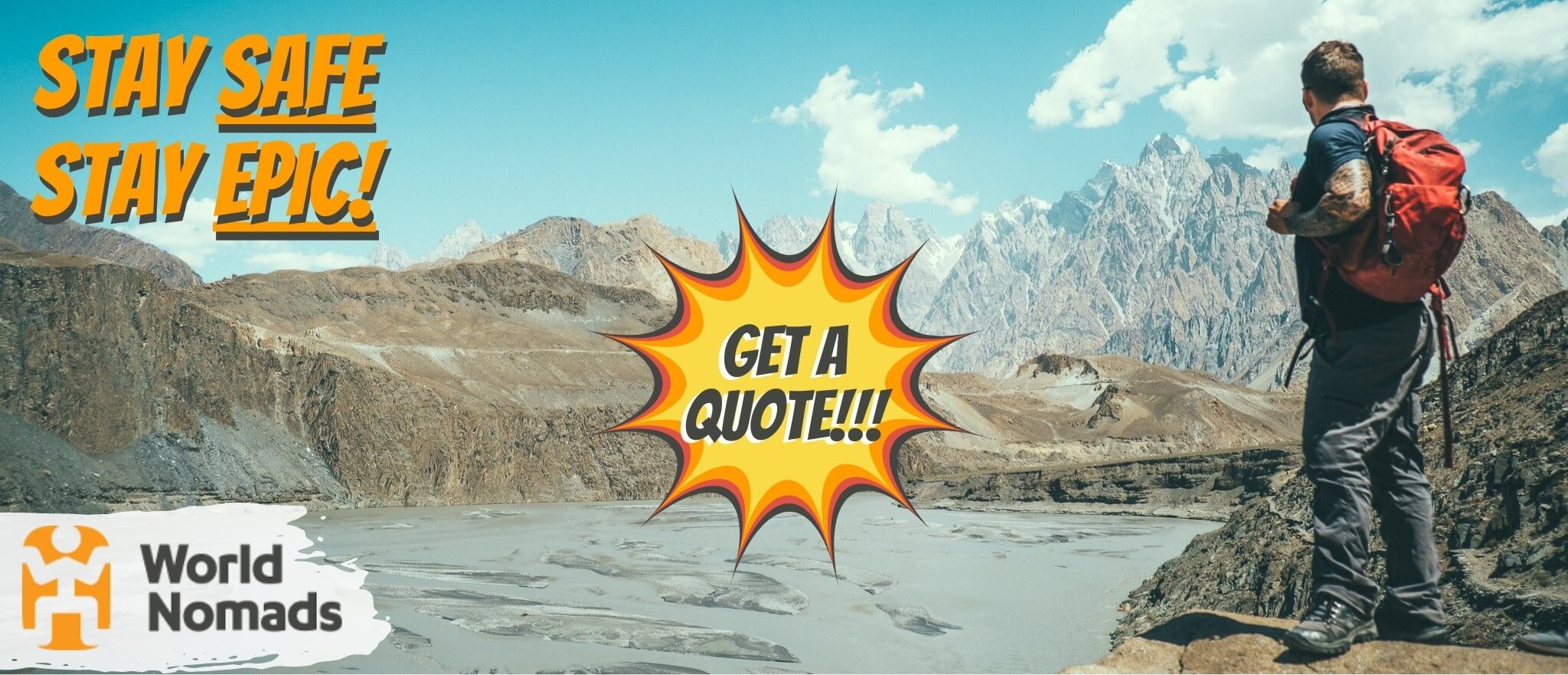 World Nomads' mission is to support and encourage travellers to explore their boundaries. They offer simple & flexible travel insurance, and safety advice to help you travel confidently.
They've been doing it since 2002 – protecting, connecting, and inspiring independent travellers just like you.
Get a quote below or read our in-depth review!
World Nomads provides travel insurance for travelers in over 100 countries. As an affiliate, we receive a fee when you get a quote from World Nomads using this link. We do not represent World Nomads. This is information only and not a recommendation to buy travel insurance.
Final Thoughts on Fitness Retreats in Thailand
Thailand is one of the best places in the world to enjoy a fitness retreat and transform your life for the better.
The warmth of the people, the beauty of the country, and the deep-rooted traditions just make things even better.
Regardless if you only have a few days to spare or a couple of months, you're bound to find a fitness retreat in Thailand that offers all the things you want.
You'll get the chance to pause, unwind, and lay the foundations of a healthier life. I hope that you find everything you're looking for in a fitness retreat and have the best time!
---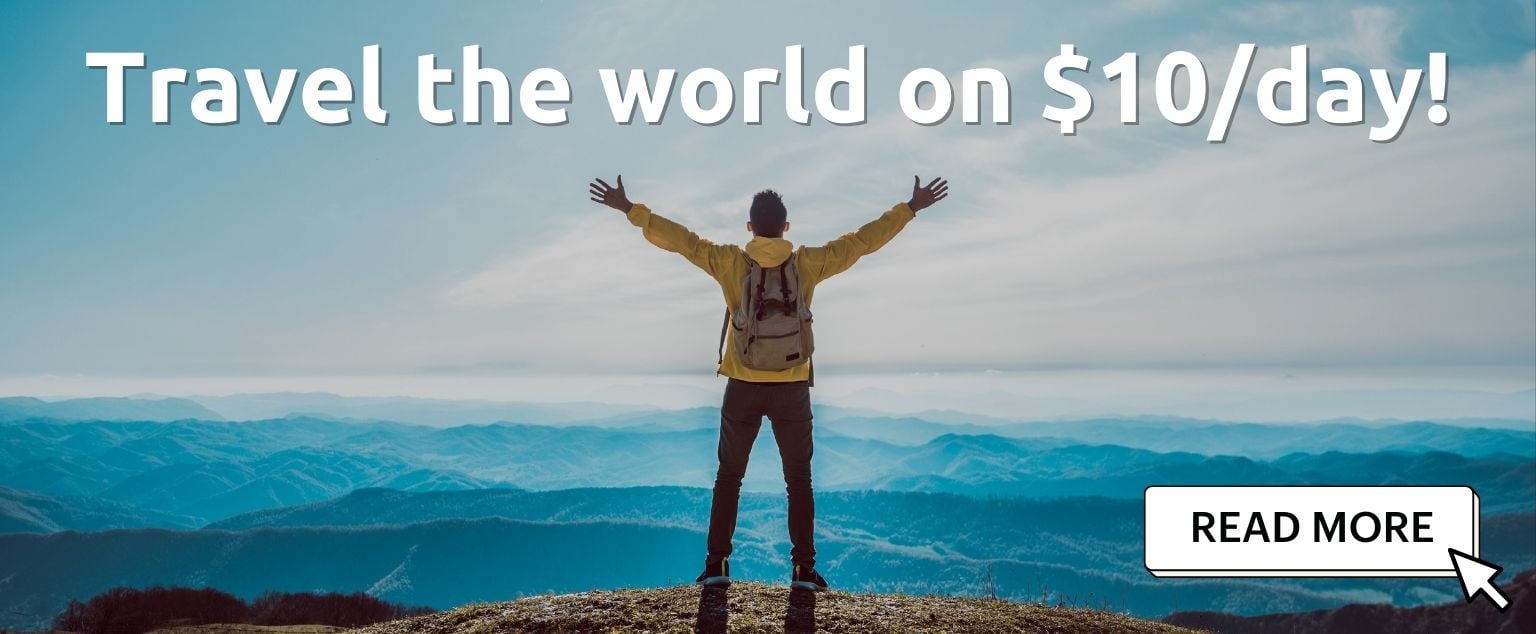 And for transparency's sake, please know that some of the links in our content are affiliate links. That means that if you book your accommodation, buy your gear, or sort your insurance through our link, we earn a small commission (at no extra cost to you). That said, we only link to the gear we trust and never recommend services we don't believe are up to scratch. Again, thank you!