Thailand is known for its stunning beaches and backpacker hostels, but it also has another side, one that's connected to its Buddhist past and the natural beauty of its landscape.
These Buddhist practices are what give Thailand a sense of calmness and tranquility. It's also well known for its meditation retreats, where you can learn from its Buddhist roots and find a way to live a calmer, more present lifestyle.
Thailand has a wide variety of retreats, all of them with different practices, and perks, and all over the massive country. Choosing the right meditation retreat in Thailand can be incredibly stressful, which is not the point of a retreat!
So to help cut down the stress and time spent searching, I've created this list of the best meditation retreats in Thailand so you can pack your bags and head to your inner zen much quicker.
Why Should You Consider a Meditation Retreat in Thailand
Modern life can be fast-paced and offers no room for the things that you want to do or achieve. This can be exhausting and draining. And when you're so busy all the time, your spiritual life is often one of the first things to get left behind.
Feeling connected to yourself and to the world around you is essential for your mental, physical, and emotional health. Yet, too many people ignore this aspect of wellness, or simply forget about it. These spots are also perfect if you want to concentrate on your sleep on your trip too.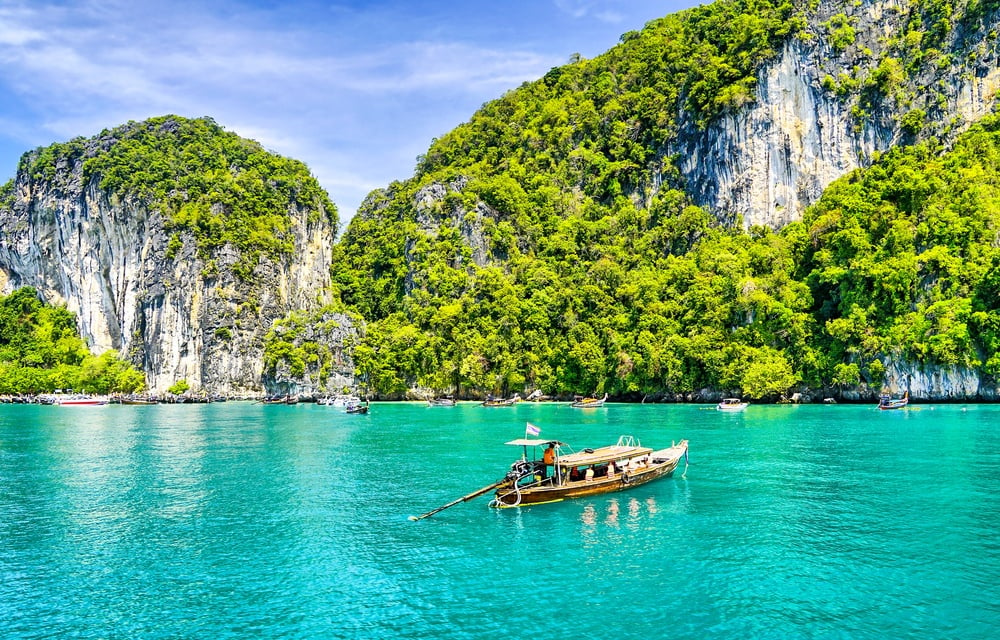 Going on a meditation retreat in Thailand will help change all this. It will give you the time to focus on yourself, and on your own healing and growth journey without the usual distractions.
It can be a boost to your overall wellness and give you a new practice that helps you become more present when you get back to your everyday life. And it can teach you good habits that will help you nourish your spiritual self too. Best of all, a retreat is also relaxing and healing.
What Can You Expect From a Meditation Retreat in Thailand?
Retreats in Thailand are varied, and you can find almost any type of healing and wellness practice there. The meditation sanctuaries are usually based on tried-and-true meditation practices. It's also usual for them to come with other forms of meditation, such as yoga classes as well.
This is a natural pairing, as yoga teaches the same internal focus, breathing techniques, and awareness of the body that meditation does.
These retreats cater to all levels, from beginner to expert level, so no matter how practiced you are, you will be able to participate. If you're new to meditation and need to learn the ropes, you'll be accompanied by a highly trained instructor. Or if you're not new, you can find a retreat that offers you a quiet space to start your practice.
The meditation sanctuaries in Thailand also have some offerings that are specific to the country. So, if you've ever wanted to learn Muy Thai or Tantra, then take a look at one of the retreats that offer these options.

Unlock Our GREATEST Travel Secrets!
Sign up for our newsletter and get the best travel tips delivered right to your inbox.
How to Choose the Right Meditation Retreat in Thailand for You
Choosing the right meditation retreat in Thailand depends solely on you. This healing and growth journey is about you, about what you want and need to feel happy and healthy. So, you're the only one who can decide which retreat is best for your personal journey.
Before you go on a retreat, think about this. Think about where you are now and where you want to be. Decide on your goals and even your wants and then look at the sanctuaries that match your needs. This is the most important aspect of choosing a retreat, so make sure that you get it right.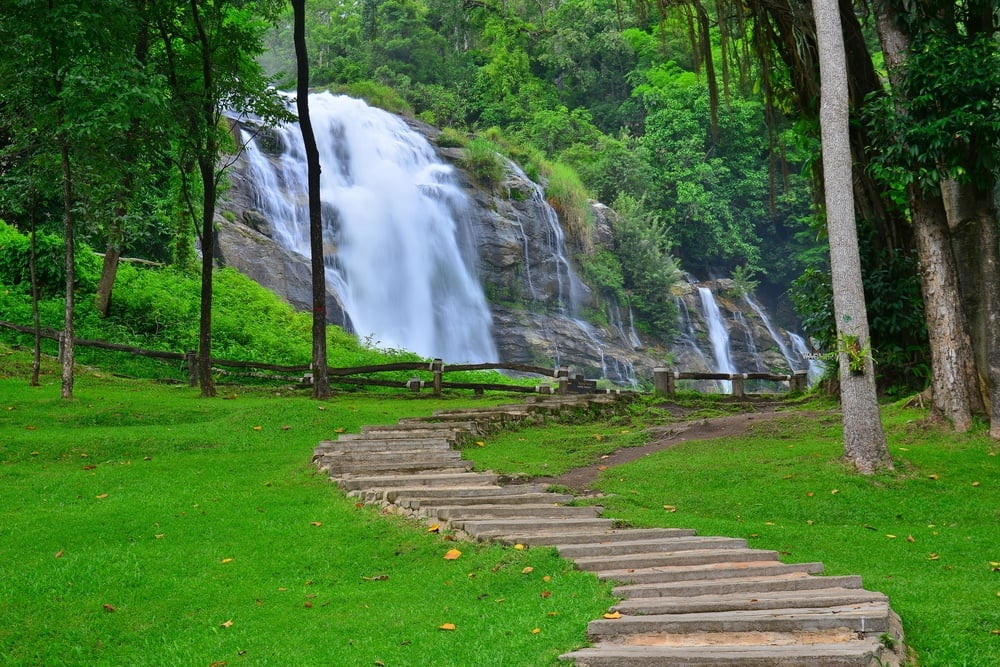 This will determine what practices and environment you want at your chosen retreat, so then it's down to your schedule and budget. If you're visiting Thailand for a short period of time, you might want to try a short two day retreat near a city, or if you're visiting for the sole purpose of a retreat, head to a more remote location.
Typically, the longer the retreat, the more expensive it will be. Consider your budget and how much time you can afford to spend, and this will help you narrow down your search.
Here are some more factors that should help you narrow down your choices.
Location
Thailand is a truly beautiful country, filled with cities, towns, and landscapes that are unlike any other place. That's why the location of your retreat should be a huge part of your decision-making. If you're going to go on retreat in Thailand, then it might as well be in a part of the country that you really want to visit.
For traditional culture and landmarks as well as a more local feel during your time in Thailand, look for a retreat option in Chiang Mai. And if you're looking for mountains, a stunning natural park, and lots of history, look near Phetchabun in lower northern Thailand.
If you prefer the island life, then try Kho Pha Nga, one of the wildest and most beautiful in the whole country, or Ko Samui for a more built-up, comfortable option. You could also try a retreat in Ao Nang for access to the karst islands just off Thailand.
There are quite a few other locations where you'll find meditation sanctuaries, so just choose a place to stay in Thailand near the things you most want to see and do!
Practices
While you're on retreat in Thailand, you'll have the opportunity to go deeper into Buddhist meditational practices. Buddhism is the dominant religion in Thailand, which has made meditation one of the most important practices for both laypersons and monastics in Thailand for the last century.
As with many locations, meditation retreats in Thailand also offer different yoga practices at all levels, to suit almost all visitors. Because you'll be in Thailand, you'll also get the chance to enjoy some practices that are quite different from other locations.
Often, these yoga and meditation practices in Thailand are rolled together into what's known as Tantra. Tantra is a Buddhist way of life that uses different types of meditation, yoga, massage, and tantric practices to open up the mind and the body to well-being and positive sensations.
One of the common practices you'll find in Thai retreats is Thai massage. This is a rigorous form of massage that's definitely not for the faint-hearted but is good for squeezing out toxins and stress.
Muay Thai, which is like Thai Boxing is another common practice at retreats, though of course it's tailored for beginners and not nearly as close contact as you'll see in TV matches.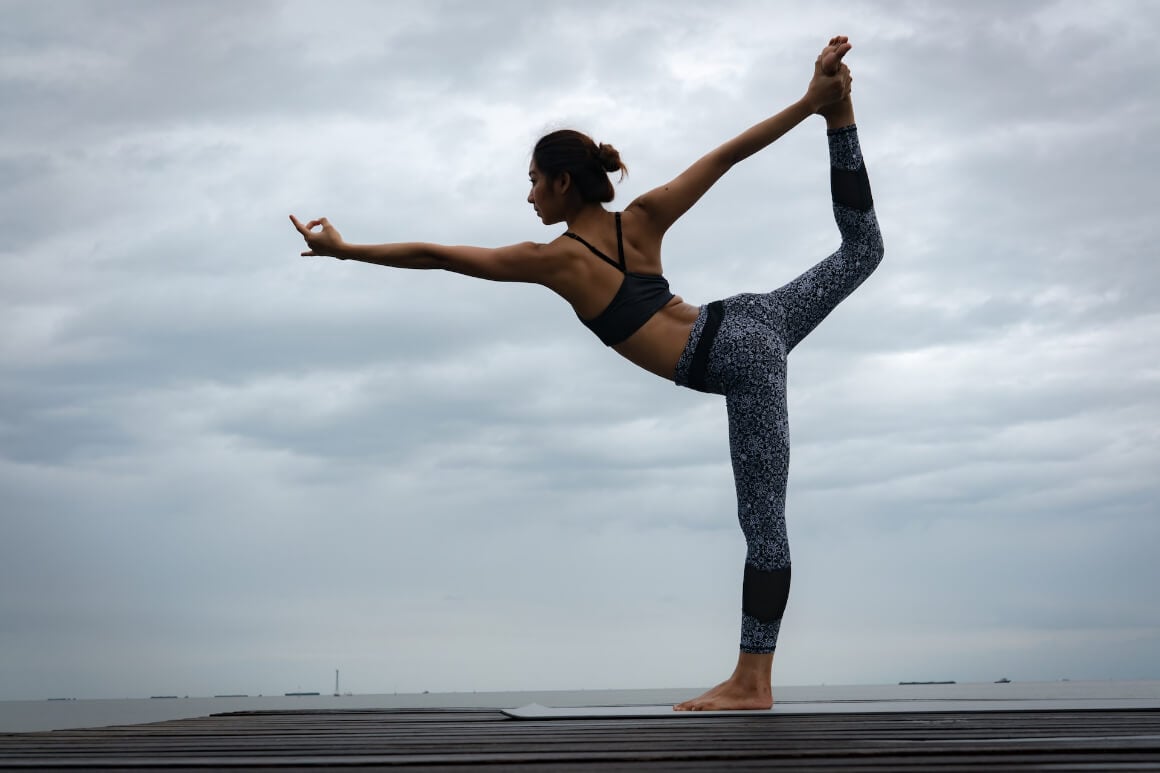 Price
Like the price of most things in Thailand, meditation sanctuaries can be very cheap or very expensive. This is based mostly on the kind of luxury that you're looking for in the country as well as the duration of the retreat.
If you're a fairly basic person and are happy with simple accommodations that lean more towards the traditional Thai style than the western style, then you can go on retreat for very little money in this country. You'll also find a number of retreats at a mid-price point, which means very comfortable surroundings and more amenities than you might expect.
And of course, Thailand has some amazing luxury retreats for people who have some extra time and cash to burn, so check them out if you're looking for a truly decadent experience.
Typically speaking, the longer the retreat, the more expensive it will be.
Perks
Probably the best perk of meditation retreats in Thailand is the food. Thai food is one of the best and most popular cuisines in the world, so it would be absolutely criminal to not enjoy it while you're on retreat.
Of course, because you're on retreat, you'll be treated to top-quality food that nourishes your soul as well as your body. You can also find options to suit any dietary preference or restriction, so just have a look around.
The second perk to look for when choosing a retreat comes with the location. Many of the meditation sanctuaries also offer the chance to go on excursions in the surrounding area.
This will allow you to connect with the natural landscape, finding yourself by understanding your place in the natural world. If you're longing for this kind of connection to nature and are the adventurous type, then look for a retreat that offers these options.
Duration
As a place known for its retreats, Thailand has an amazingly wide variety of different options when it comes to duration. If you have limited time and need a quick boost, then you can book one of the country's three-day retreats. This is enough to give you a jolt of energy and healing as well as time to relax.
However, if you have more time and more money, then why not try one of the longer retreats? You can actually go on retreat in Thailand for up to 84 days. This is enough time for you to really start to build good habits and to build a solid foundation for your health and wellness.
So, if you have the time and the inclination, then why not check out the longer retreats?
The Top 10 Meditation Retreats in Thailand
If you're ready to take the leap and make meditation a more important part of your life through the Buddhist practices in Thailand, then here's where I recommend that you go.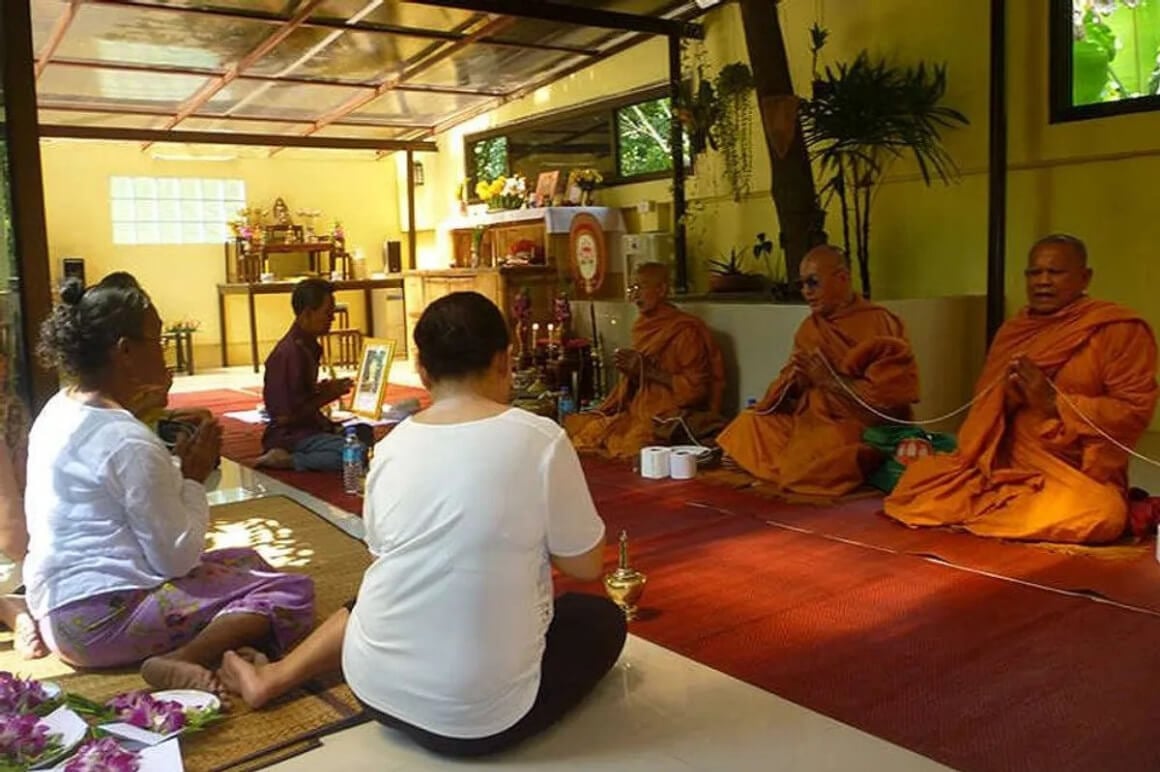 Going on retreat in Koh Samui, known as a beach resort area and for its nightlife, sounds like it might be the opposite of what you're looking for in a meditation retreat.
But this retreat overturns all these assumptions. It's a small center that's focused on simple living for better health where you'll enjoy meditation, massage, herbal treatments, spiritual healing, and prayer in a simple environment that will encourage you to focus on yourself.
The purpose of this retreat is to connect you to a higher power and everything that doesn't fit that aim is stripped away. If you're determined to make that connection with a higher power you believe in, then this is definitely something to add to your Koh Samui itinerary.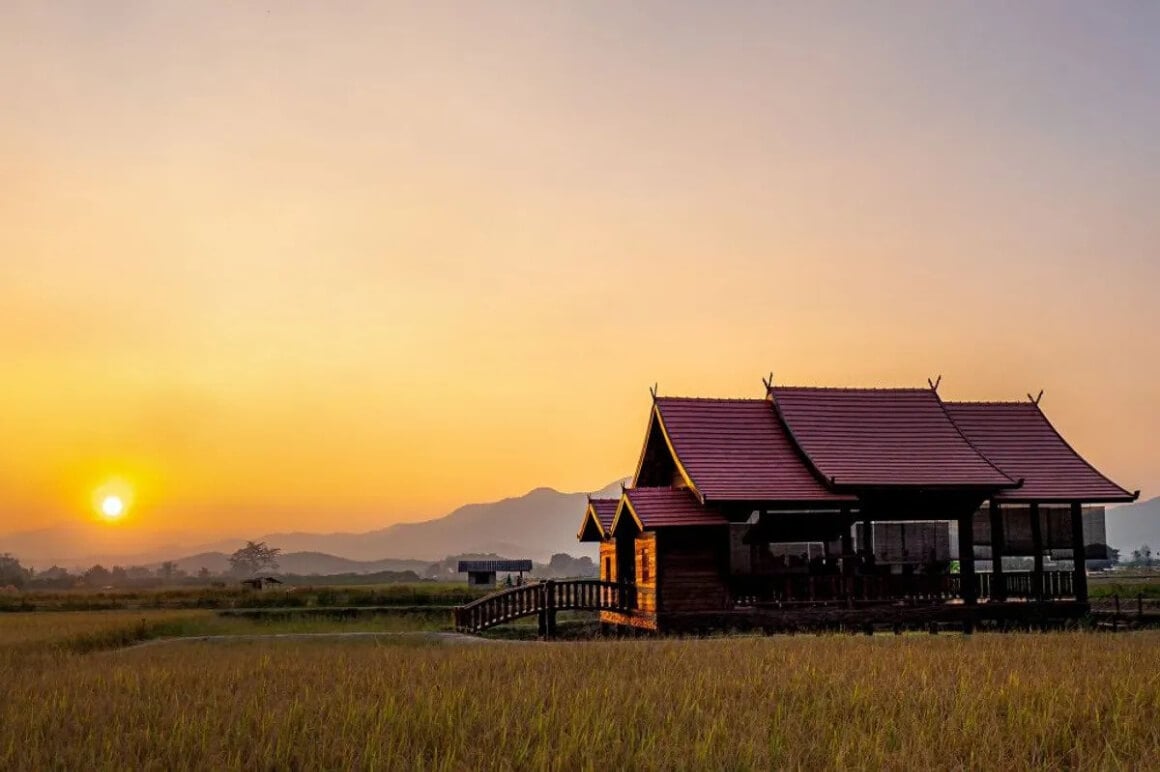 Thailand has something for everyone, even people who don't have a lot of time and money to spend going to a meditation sanctuary.
This option is a good example of that. It's a peaceful and simple kind of retreat, designed to help bring you back into balance with twice-daily meditation and yoga in a lovely local village that sees very few tourists.
You'll also practice mindfulness meditation as well as learn more about this way of bringing your attention back into the present moment, a practice that can reduce stress and help connect you to real life rather than the past or the worrying future.
The meals at the retreat at plant-based and includes lots of tropical fruits and the accommodations are simple but comfortable.
Month to month payments, no lock-in contracts, and no itineraries required: that's the exact kind of insurance digital nomads and long-term traveller types need. Cover yo' pretty little self while you live the DREAM!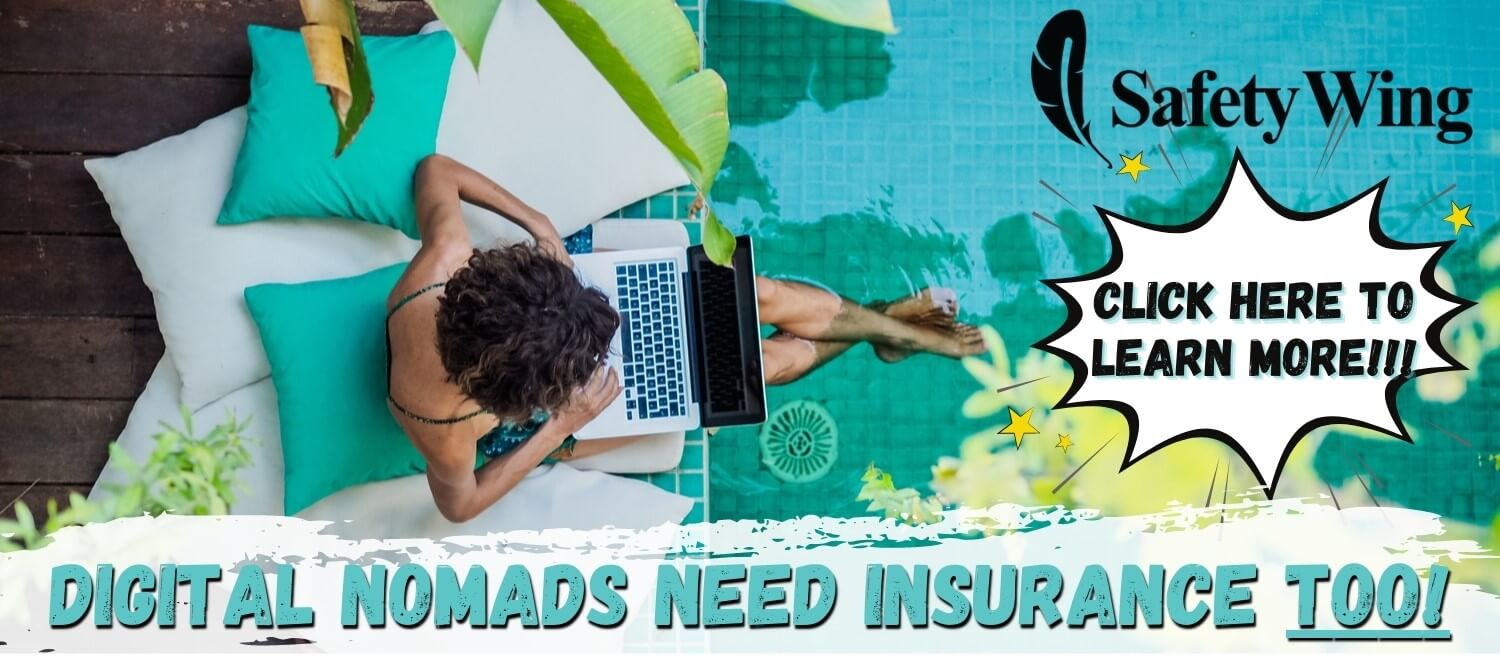 SafetyWing is cheap, easy, and admin-free: just sign up lickety-split so you can get back to work! Click the button below to learn more about SafetyWing's setup or read our insider review for the full tasty scoop.
The demands on women in the modern world are huge and sometimes you just need some time away to focus on yourself rather than on the people around you. This retreat is the answer to that.
It's a bespoke empowering retreat that will guide you on a transformative journey to enable you to recognize your own needs, release stuck emotions, and acknowledge your potential.
Be prepared for serious change when you attend this retreat, as you attend workshops and sessions on yoga, meditation, somatics, energy work, and chakra balancing that are designed to teach you how to thrive in your busy modern life.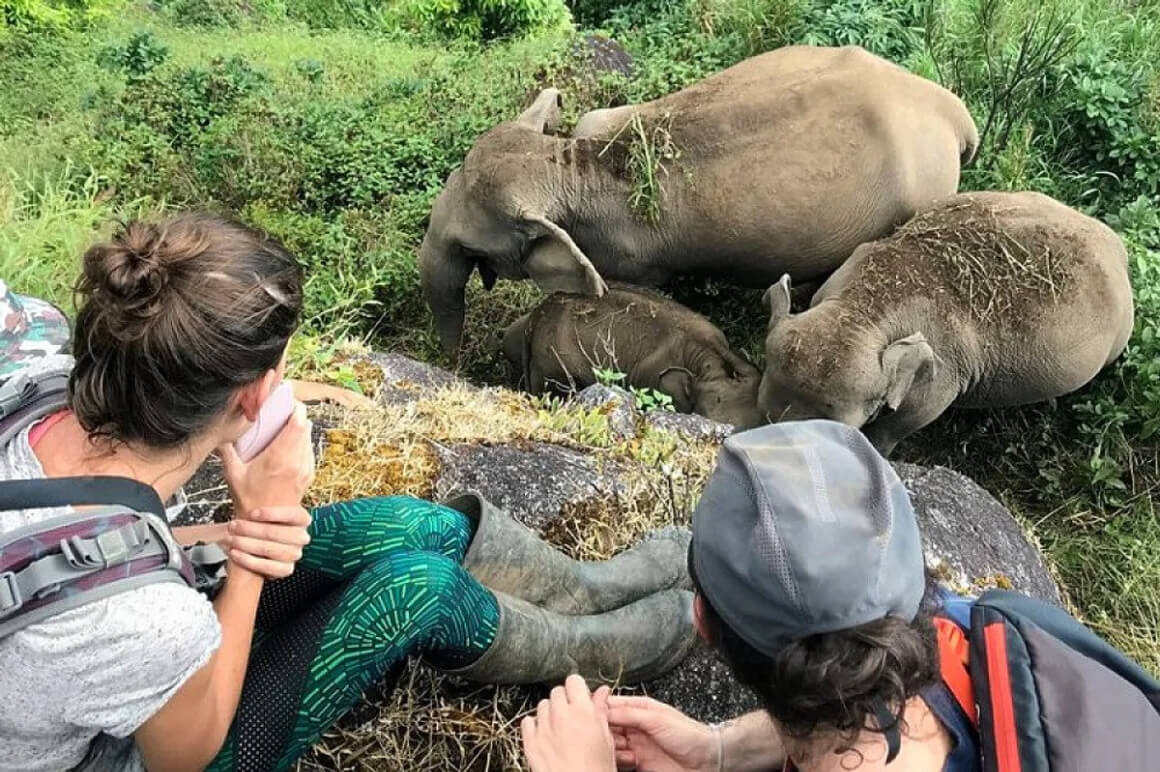 $$
Location: Mae Sot, Tak, Thailand
Beauty truly is in the eye of the beholder, but this retreat would meet that description for most people because it's your chance to immerse yourself in the local culture.
Is there anything more beautiful than learning to understand and empathize with the world, other people, and yourself even more? It's also an extremely rare chance to get close to some of Thailand's most iconic and beautiful animals in a way that's good for your soul and for the animals.
You'll be staying in an authentic Thai village in the pristine mountains, getting to know the locals, and meditating at the local temple with sunset views.
This is your chance to truly be part of the local culture and to feed your soul with yoga, meditation, and authentic connections with others, so don't miss it!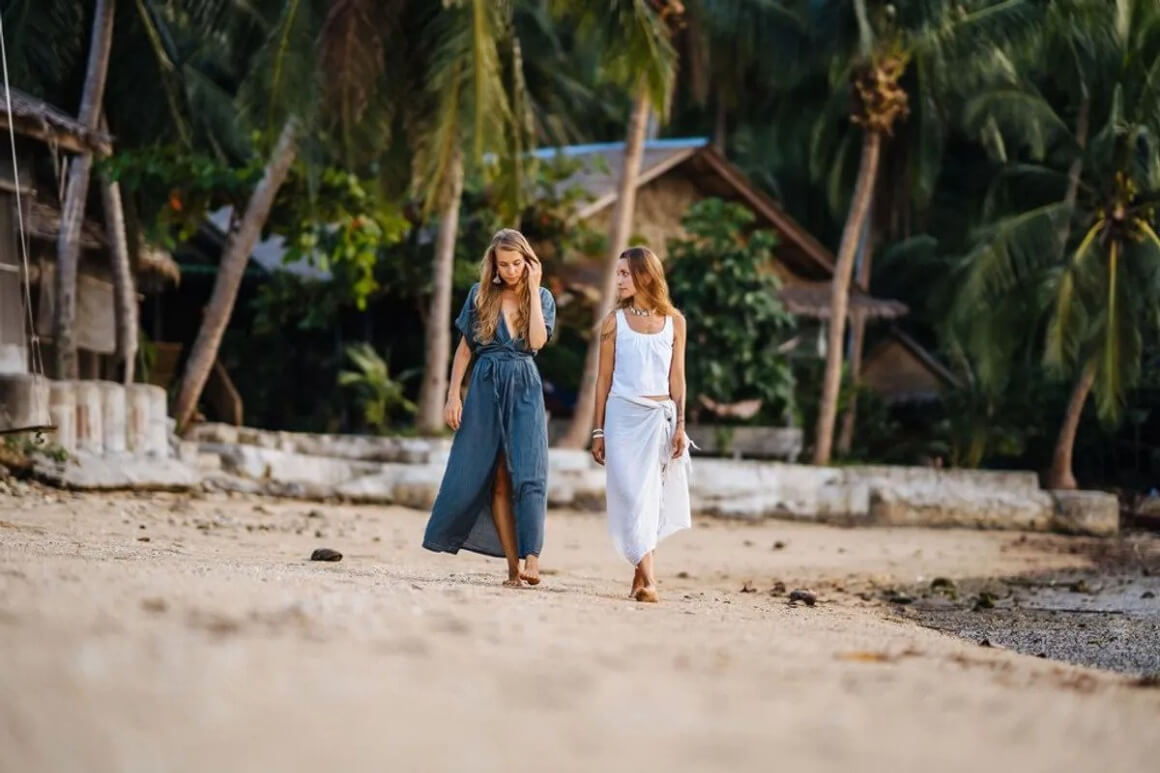 The Orion Healing Center offers a range of retreats, workshops, and classes for all levels, so whether you're a newbie or have been on lots of retreats, you'll be able to find an option that suits your needs and your confidence levels.
During your stay here, you can literally mix and match any of the classes or workshops on offer, choosing the options that suit your needs and your goals.
There are of course meditation classes available along with yoga ranging from intensive classes to relaxing and restorative ones. If you have trouble sleeping, a very common modern complaint, then don't miss out on the yogic sleep classes.
This retreat is all about moving, breathing, growing, and healing at your own pace, so it's your chance to take complete control of your journey.
Forget boring accommodation… book yourself an EPIC STAY!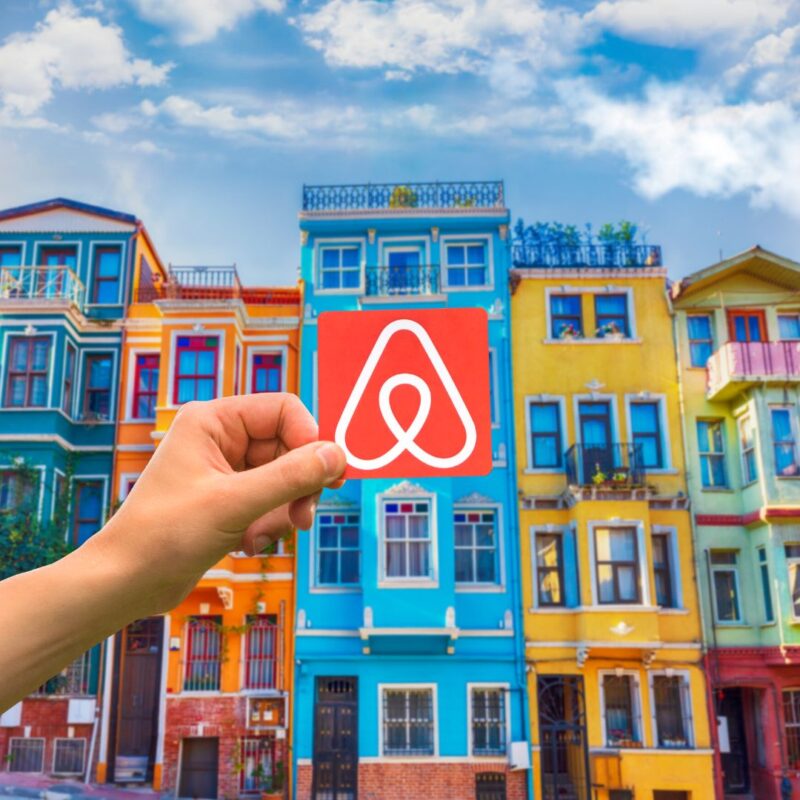 Why stay in a naff hotel when you can stay in a cosy, stylish local house instead? And for half the money too!
Stay somewhere EPIC and save your hard-earned dollars — from houses to barns to castles and caves, there is an Airbnb for every occasion!
Book an EPIC Stay
$$
Location: Chiang Dao, Chiang Mai,
Have you heard of forest bathing? This doesn't mean that you take a bath in the woods, instead, it means that you learn to use all of your senses to experience and enjoy a natural space.
This is a fairly new idea with a long history and has been shown to have a number of different benefits for your mind and your body. It's also a great way to connect with the spirituality of the natural world.
At this retreat, you'll have five days to bathe in the forest around you. The practices are simple but profound. You'll learn to be mindful of the natural world and your place in it, which can help to reduce stress, connect you to the world, improve your sleep, and start to understand the pivotal role that the natural world plays in your health.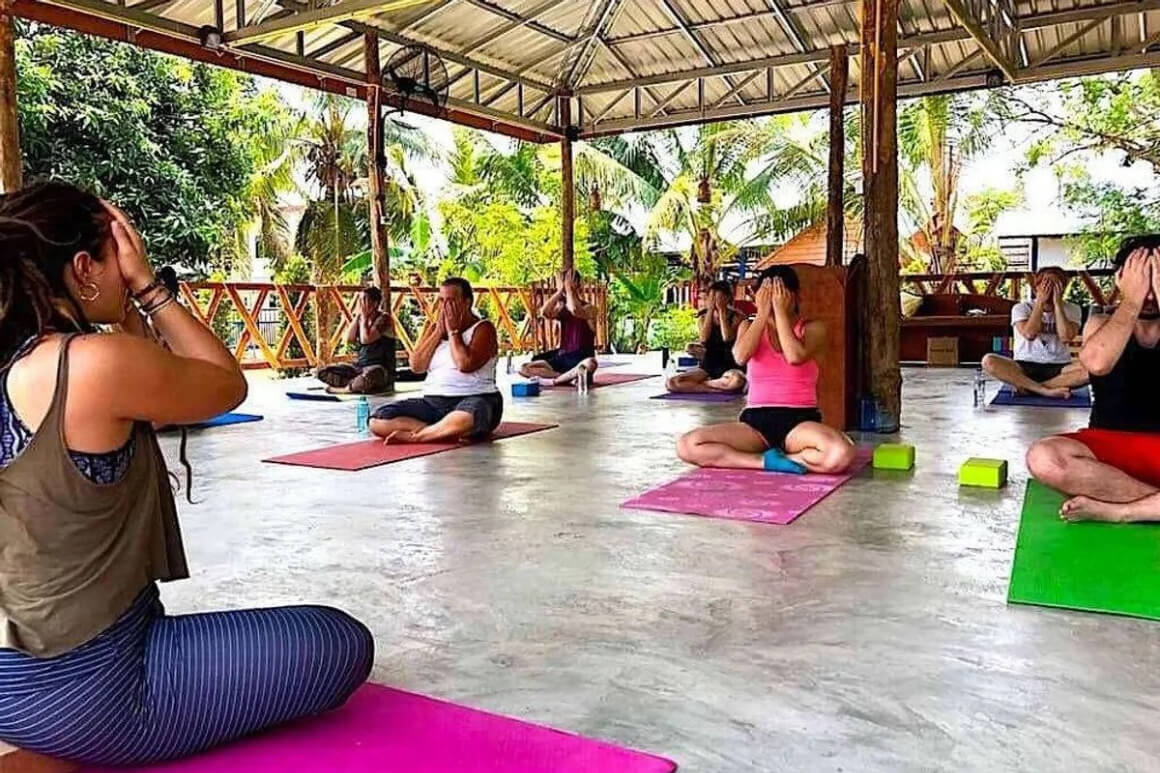 This retreat is located in the beautiful rural province of Phetchabun, on farmlands where you'll get the chance to live with a lovely Thai family.
This is a very active retreat, where you'll work on detoxifying your life through yoga and meditation while doing mindfulness exercises that will help to improve your mental and your physical health.
You should only go on this retreat if you're a really active person, as they also offer lots of chances to improve your physical health through Muay Thai, Western Boxing, and CrossFit. You'll also eat a clean diet and have the chance to submerge yourself in authentic Thai culture during your stay.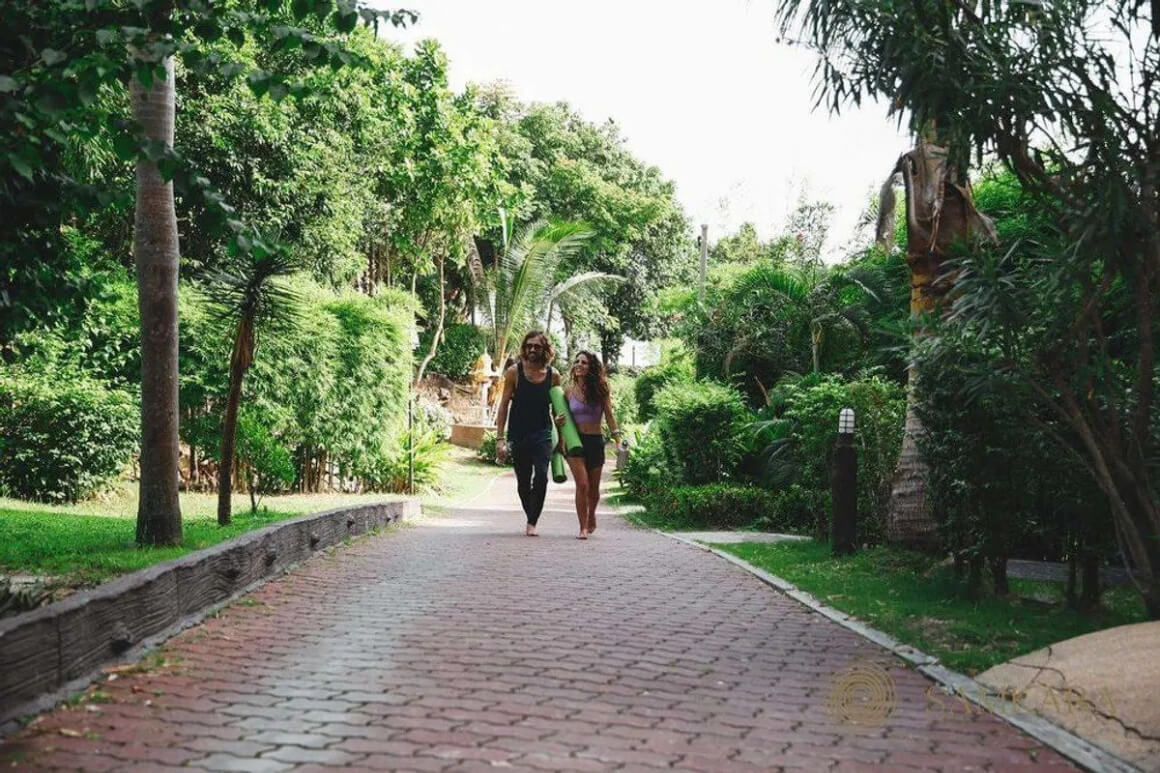 If you need to work on your relationship with your significant other as well as your relationship with yourself, then the privacy and beautiful surroundings of this retreat will support you during that process.
Share your growth and healing journey with the one you love on the beautiful island of Kho Pha Ngan and take a step forward together.
During the retreat, you'll work on silencing the mind, body, and soul with meditation and mindfulness activities as well as lots of time in nature. You and your partner will also enjoy pampering massage treatments to help detoxify yourself while you relax and reconnect.
Is This the Best Daypack EVER???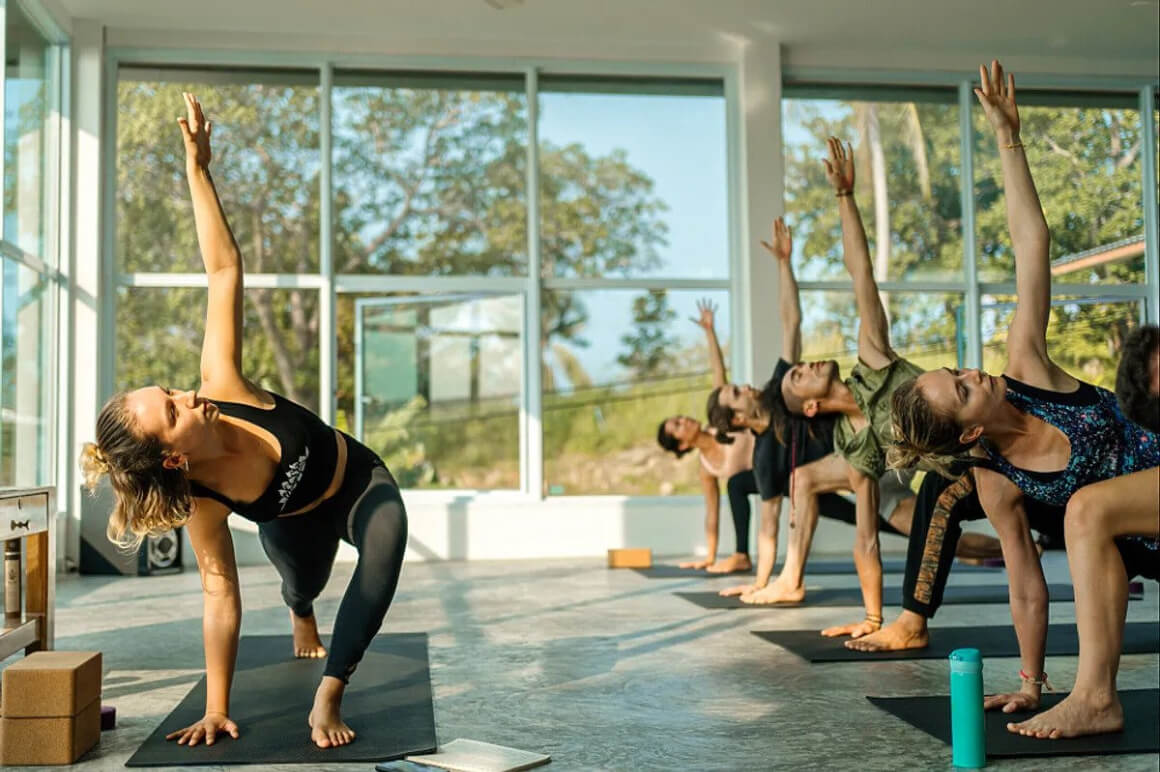 This retreat goes very deeply into the traditional practices and meaning of yoga and meditation so that you can build your own Sadhana. Sadhana is a regular spiritual practice, one that helps you become a better person and build awareness so that you can live a happy and meaningful life.
You'll learn to surrender your ego and attachment and build peace through intensive yoga classes from a variety of disciplines. This variety will allow you to find the form of yoga that most suits your body and goals. The classes are also tailored for all levels, so will suit you whether you're a beginner or an expert.
You'll also learn simple but extremely effective meditation skills at this retreat with daily silent meditations. And the philosophy classes that are held at the sanctuary will introduce you to yogic concepts that will support you and help you integrate your new practices into your daily life once you get home.
If you're run down, unhealthy, and in need of some time for yourself for healing and rejuvenation, then chances are that you need to start with self-care and self-love. This luxury retreat only lasts eight days, but it's a chance to indulge yourself in all the best and healthiest ways.
Relax in absolute luxury during this yoga retreat that will tone and relax your mind and your mind at the same time. You'll also enjoy daily meditation, healthy food, wellness coaching, and massage treatments during your stay.
Best of all, the fitness retreat can be tailored for all levels, so it doesn't matter if you're a health nut or someone who's completely neglected their health for a long time, everyone is welcome and accepted.
Don't forget insurance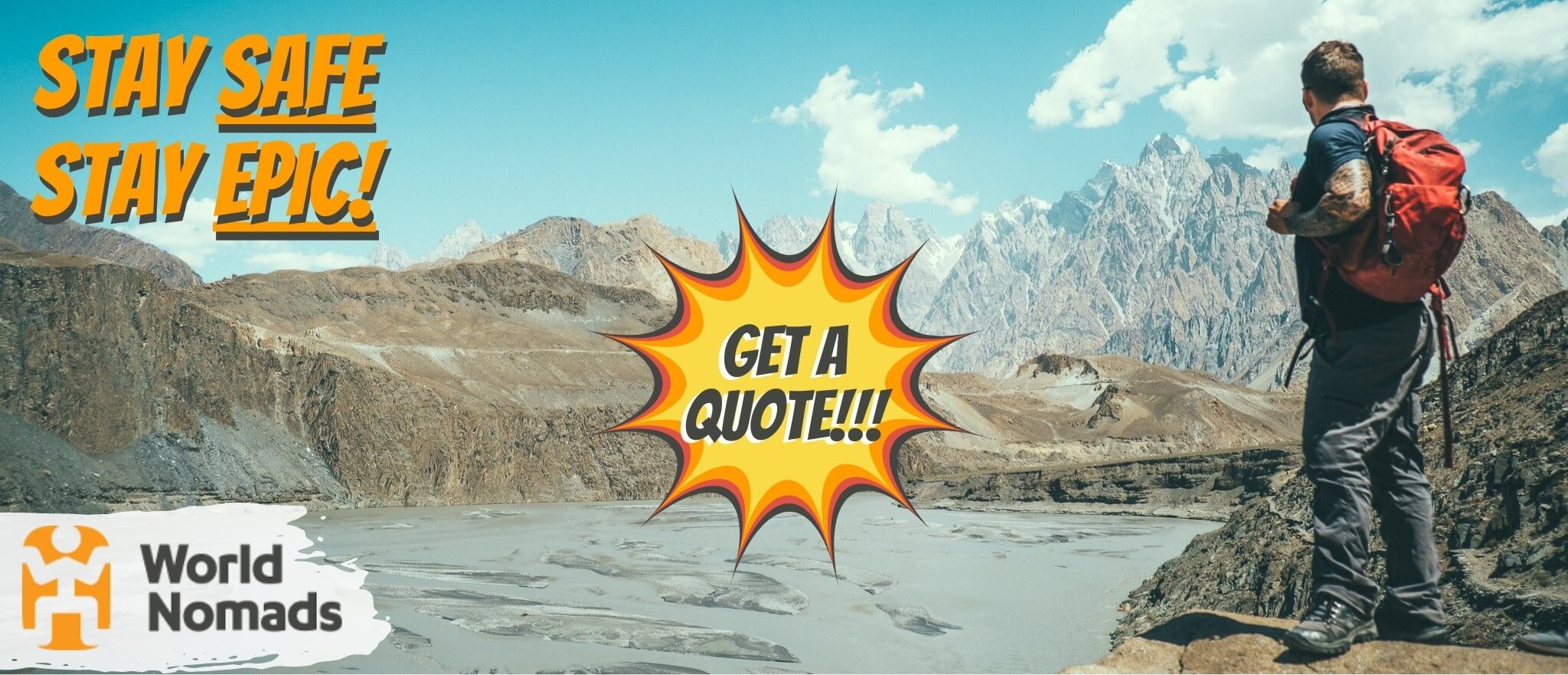 World Nomads' mission is to support and encourage travellers to explore their boundaries. They offer simple & flexible travel insurance, and safety advice to help you travel confidently.
They've been doing it since 2002 – protecting, connecting, and inspiring independent travellers just like you.
Get a quote below or read our in-depth review!
World Nomads provides travel insurance for travelers in over 100 countries. As an affiliate, we receive a fee when you get a quote from World Nomads using this link. We do not represent World Nomads. This is information only and not a recommendation to buy travel insurance.
Final Thoughts on Meditation Retreats in Thailand
Thailand is one of the most amazing, beautiful countries in the world, and the food is absolutely to die for as long as you can handle a little spice.
However, what you might not know is that this country has a long spiritual history that's very different from that of western countries. This spirituality could offer a way for you to expand and deepen your own meditational and spiritual practices.
If you're ready to experience everything that a meditation retreat in Thailand has to offer, then I recommend the 6 Day Body, Mind & Spirit Retreat in Koh Samui, Thailand where the focus is completely on meditation and your spiritual growth rather than on the trappings of the outside world.
Wherever you end up, I hope that a meditation retreat helps bring you some inner peace.
---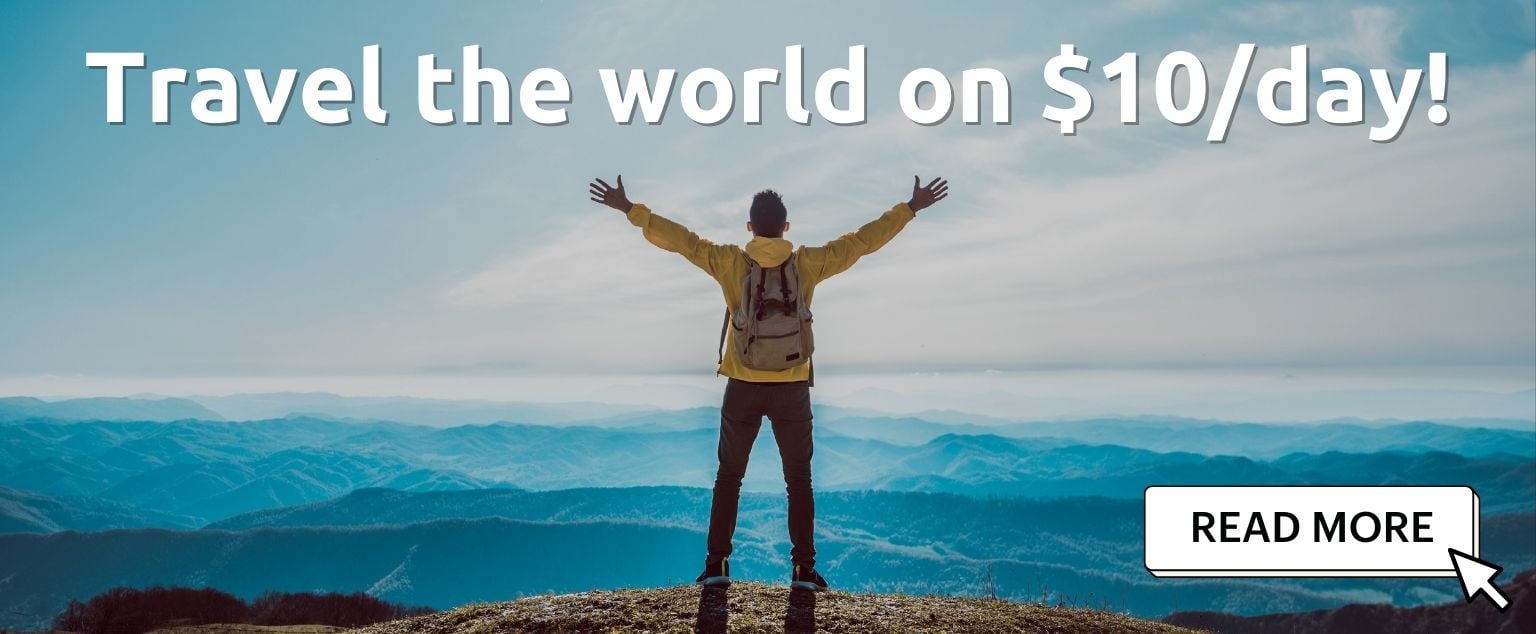 And for transparency's sake, please know that some of the links in our content are affiliate links. That means that if you book your accommodation, buy your gear, or sort your insurance through our link, we earn a small commission (at no extra cost to you). That said, we only link to the gear we trust and never recommend services we don't believe are up to scratch. Again, thank you!