Koh Samui is a popular tourist destination in the Gulf of Thailand, off the east coast of the Republic of Thailand! It is Thailand's second-biggest island and has seen exponential growth in its tourism industry in the last forty years.
Sandy beaches, abundant snorkeling and diving opportunities, and a vibrant night-life have made the island popular with travelers from around the world! It offers the added bonus of various activities focused on its interior jungle setting, which many of the mainland's cities do not.
The islands around Thailand are well known for beach parties and nightlife and Koh Samui is no different, offering numerous walking streets and world-class food and cabaret shows. But, it also retains a deep appreciation of traditional Thai life! Temples and Buddhas adorn the landscape, and the Fisherman's Village remains one of the island's main centers!
Getting to Koh Samui may involve a plane or a boat. Both are fairly easy to source from Bangkok! So, what can you see and do on this awesome island? We're glad you asked. Read on for a Koh Samui trip itinerary that takes in all the good stuff and then some!
Is it ever not a good time to visit an island paradise? We think not. But some times of the year are better than others, something to consider when planning a trip to Koh Samui!
For the best conditions possible, visit Koh Samui between December and April. This goes for visiting South Thailand in general. This is when there's less rain and lots of great sunny days! Visitors swear that the sunniest months are February and March, but that's really a matter of statistical fractions. This entire period seems to have been designed for sunbathers and beach bums!
Koh Samui has a fair amount of rainfall every year. Thankfully, a lot of this is concentrated in specific months. October and November are very wet. It may be quite frustrating to sit under covers waiting for a beach day around this time! The upside is that this is the low season for tourists, so you may be able to score a discount on your accommodation. And there's still a lot to do on the island anyway!
April and May tend to be very hot. There's often a mild and quick shower, but it hardly bothers and is actually welcome in the heat! In fact, the heat also can work in your favor, as many tourists find it simply too hot and humid to be out and about, so you can experience a calm vacation. In terms of what to do in Koh Samui at this time, April and May is the best time for diving and snorkeling!
This should give some idea of when to visit Koh Samui.
Ok let's look at where to stay in Koh Samui. The Thai Gulf island of Samui can accommodate those looking for a lively, action-packed holiday, or those looking for a more sedate, relaxing slumber-vacation.
Chaweng Beach is the busiest town on the island! It's a hotspot for tourists, there's plenty of nightlife, and the beach is a hive of activity day and night. Beach bums will enjoy the myriad watersports on offer. Revelers can have their pick of bars, restaurants, and shopping, most of which are within a stone's throw from the white sands of the beach!
Lamai Beach in the southeast is slightly quieter. The appeal here is the presence of many more resorts that offer more inclusive deals. There's still a fair amount of nightlife, though, so it's not completely off-the-beaten-track!
Up the coastline, Bophut is a more traditional experience. It's an old fishing village that now offers a down-to-earth tourist experience and still maintains a local flavor.
Maenam Beach is popular with backpackers because it offers lots of budget options and a fair amount of watersports and fun activities, which is important for the ultimate Koh Samui Itinerary. Maenam beach is relatively quiet though, and great for passing away warm afternoons in peace. On the downside, the nightlife is slow, compared to Chaweng.
Best Hostel in Koh Samui – P&T Hostel
Spacious rooms and a great location add to P&T's appeal, but it's the on-site bike rental and great food that puts it over the top! The fact that most of the guests here remember the staff by name should tell you a lot about the level of friendly customer service! The restaurant below the hostel is a cheap but great value.
Located only 300m away from the beach and walking distance from all the shops, restaurants and massage parlours, this highly rated boutique resort is an excellent choice for a stay in Koh Samui for your first time. This full size air conditioned room includes a king bed, a wardrobe, a flat screen TV, a private balcony and fast WifFi. Guests also have access to a shared swimming pool, a pool table, a restaurant, a bar and a library.
Best Budget Hotel in Koh Samui – Samui Hills
Huge air-conditioned rooms, all with satellite TV channels, a swimming pool, and a choice of American and Continental breakfasts! This small resort hotel out in the countryside is surprisingly budget-friendly while offering facilities that would usually only be seen at a much larger hotel establishment!
If you're looking for a rest spot away from the major tourist hubs, this should be top of your list to check out! It's fairly close to Na Muang Waterfall, the Taling Ngam Caves, and the Koh Samui Snake Farm! So, you certainly won't be at a loss for things to do!
Best Luxury Hotel in Koh Samui – Six Senses Samui
You'll not find a more picturesque setting for your luxury trip to Koh Samui! Built upon the rocks, overlooking the Gulf of Siam at the northern tip of the island. The Six Senses Resort's blend of wood aesthetic, superbly-designed lighting and outstanding service make it the proverbial jewel of the island!
The views from the elevated infinity pool are also second to none and the spacious, breezy feel of the rooms will relax even the most stressed among you.
And if you're really looking for a memorable stay, consider checking out an Eco-resort in Koh Samui where your contribution will help protect the environment and support the local communities.
In terms of getting around, Koh Samui isn't particularly huge – only around 15 miles end-to-end. That said, in going through your Koh Samui things-to-do list, you'll want to explore as much of the island as possible, especially the coastline. So you're likely to need a combination of transport options.
The most expensive way to get around is by conventional meter-taxi. There's only one operator on the island, and their yellow and purple cabs are quite distinctive.
A better option is the Songthaew, which is a pick-up truck with a modified back end. These operate a little like buses in that they follow set routes around the island. You can hop on one for around $2 USD, depending on where you're going. The idea is to get to the general vicinity of your destination and walk from there.
You may be surprised to know that the world-famous tuk-tuk does not actually enjoy a presence on Koh Samui. You will find motorbike taxis, though, which may be quicker than four-wheeled vehicles, but definitely aren't as comfortable!
Renting your own scooter motorbike is a popular option for tourists. They are dirt cheap at around $10 per day. The downside is that you will need to be quite a confident rider. Roads can be poor, and conditions may not help if it rains. You also will not be insured if you are not internationally licensed.
Scooters will also not be the best option if you plan on getting into the interior, which is hilly, has poor roads, and basically requires a 4×4 or all-terrain vehicle to traverse.
If you're already in the general area you want to be, walking between Koh Samui's attractions and highlights is the best option. There are also a few bicycle rental spots if you're feeling particularly energetic.
Big Buddha | Tree Top Zipline | Tan Rua Waterfall | Mummified Monk At Wat Khunaram | Cabaret Show at Chaweng or Lamai Beach
When you vacation over 2 days in Koh Samui, it's good manners to start our visit by paying respects at the glorious, golden Big Buddha! From there, expect an adrenaline rush, peace and calm, some wonder, and spectacular entertainment! Pack a bottle of water if it's hot, and let's hit the island!
Day 1 / Stop 1 – Big Buddha
Why it's awesome: It's a distinctive and treasured landmark for Koh Samui
Cost: Free
Food nearby: Try the fish and chips and a fruit smoothie at Prayai
If you arrive in Koh Samui by air, one of the first landmarks you're likely to see is the Big Buddha. Technically, it sits on a small island called Koh Faan but is connected to Koh Samui by a causeway. This is a good place to start your Koh Samui itinerary, as it gives you a good idea of the piety and respectful nature of the Thai culture!
The Big Buddha is a 12-meter-tall statue, which sits at a temple called Wat Phra Yai. The temple is fully operational, and devotees can be seen attending prayers and offerings daily. Live music can be enjoyed in the adjacent secret garden on Sundays!
Insider Tip: The Buddha is one of the most sacred Koh Samui landmarks! It is also worth seeing at night when it is lit up. The scene is quite beautiful, bathing the statue in a golden, some say 'holy', glow.!
Day 1 / Stop 2 – Tree Top Zipline
Why it's awesome: It's the island's longest zip line experience
Cost: $60 USD
Food nearby: It's a jungle, so options are few! Best to stock up on some snacks and water for a backpack beforehand.
Time for a small adrenaline spike! The Tree Top cable ride tour is a 780m long zipline adventure through the jungle canopy. A treetop to treetop cable provides a thrilling scoot over and through the branches and trees. Viewing decks also offer great views of the island!
Don't worry if you've never done this before, the instructors will be with you all the way, and getting the hang of ziplining is as easy as stepping off a platform! It's no different from stepping into a pool, really.
Navigating the 11 lines is an exhilarating and active way to spend three hours, and if you book via the website, they'll even pick you up from your hotel.
Day 1 / Stop 3 – Tan Rua Waterfall
Why it's awesome: Off the beaten track, but easily accessible after a zipline adventure
Cost: Free
Food nearby: Tree Bridge Coffee Samui nearby is up a tree – the iced coffee is a popular choice!
The first of the waterfalls on our Koh Samui Itinerary!
The falls themselves are set among tall trees and rocky cliffs, perfect for a relaxing moment after the thrills of the zipline. At some points of the walk, you'll hear other zipliners whizzing overhead – wave when you can!
You'll need to walk at least half a mile from the last vehicle parking to get there! Maybe this is why the site is also referred to as the "secret falls". But don't worry, the walk through the jungle is refreshing and beautiful!
Insider Tip: Wait for good rain and head there immediately afterward. You'll experience why it's called the most beautiful waterfall in Koh Samui!
Day 1 / Stop 4 – The Mummified Monk At Wat Khunaram
Why it's awesome: It's an unusual monument that provides insight into Buddhist philosophy surrounding death
Cost: Free, but donations to the temple are welcome
Food nearby: Get unbelievably good, authentic Thai wok street food made to order at Jea Yean. Try anything here, seriously!
Stop by Wat Khunaram to see one of the most bewildering Koh Samui attractions you're likely to come across! Thai Monk Luong Pordaeng died in 1973, and his body has been housed here since. What makes this unusual is that his body is mummified, and is placed in a glass case in the meditation pose in which he died!
For some Westerners, this may seem somewhat macabre. But, in Thai culture, the mummified monk is a reverent figure than invites reflection.
Allegedly, Luong Pordaeng instructed his followers to cremate his body, should it decay! To this day, his body has shown remarkably little decay, given that it's been nearly forty years since he passed.
Day 1 / Stop 5 – Attend a Cabaret Show
Why it's awesome: It's an essential part of Thai entertainment and it's great fun
Cost: Entrance from $10USD upwards – but beware drinks can be expensive
Food nearby: $10-15 USD
The wildly popular Thai drag show involves classic pop tunes, amazing costumes, amazing choreography and tongues firmly in cheeks! Chaweng Beach is where various cabaret performances compete for your custom, and most of them are jolly fun.
Take your pick from the more risque Paris Follies Cabaret, the more sophisticated Starz Cabaret Samui, or Cabaret Lamai Beach (also called The Stage) for the finest shows! Thailand celebrates its transgender community like few others, and the cabaret show is its calling card!
Most shows run for about an hour, and several times every evening. Some may ask you to participate, so, be prepared to explore your own show business ambitions. No Thailand visit is complete without a cabaret show – it's easily one of the craziest things to do on a Koh Samui itinerary!
Laem Sor Pagoda | The Secret Buddha Garden | Sailing on a Hobie Cat | Coral Cove Beach | Visit a Walking Street
After last night's revelry, why not start out with a little bit of peace and quiet?
Gradually, we'll head to the beach, graduating to sail on the open seas, and eventually hit the night market to get the feel of a walking street! One day in Koh Samui is not enough – a 2-day itinerary in Koh Samui is the minimum requirement for maximum enjoyment!
Day 2 / Stop 1 – Laem Sor Pagoda
Why it's awesome: Possibly Koh Samui's most beautiful corner
Cost: Free
Food nearby: Try a refreshing fruit shake or some prawn fried rice from iBeach Bar
The south end of Koh Samui tends to be a little quieter than the tourist-laden east coast. This is where we'll start our day, seeking some peace and calm after the previous evening's fun and excitement!
At one end on Bang Kao Beach sits the gleaming Laem Sor Pagoda, one of Koh Samui's prettiest points of interest. Made from yellow tiles, it glows golden in the warm, Thai sunlight!
Close by is a boat hall, where a wax figure of the pagoda's builder – a monk – resides. You are free to make a wish and perhaps drop a smaller replica boat into his!
Take the time to climb up the hill to see the Khao Ched, too. The views from the top of the hill are unmatched – you can see for miles around. Then, find an hour or two of inner peace in the Meditation Forest, or on the beautiful Silver Sands Beach.
Day 2 / Stop 2 – The Secret Buddha Garden
Why it's awesome: It's a years-long personal labor of love
Cost: $3 USD
Food nearby: Ask for the whole coconut at the Peak Eye View Restaurant
Drift into the interior of the island, to visit a most unique garden, in which dozens of statues from Thai folklore are found communing! Quite a few things make this attraction worth seeing, not least that it is set in the middle of the jungle.
The garden was started by a local fruit farmer who simply started placing the statues on his land. He decided to continue until his death at age 91, creating this marvel of personal ambition in the process!
Also known as the magic Garden or Heaven's Garden, the site takes a little effort to get to! But once there, the peaceful jungle surroundings are complemented by the sound of trickling water of the stream that runs through it.
You're going to want to take a camera! Each of the statues and sculptures is said to have a particular story behind them. And, if you really want to be amazed, the view from the site of the surrounding coconut plantations and rolling hills are astounding!
Day 2 / Stop 3 – Go Sailing on a Hobie cat
Why it's awesome: It's an exciting and most unusual way to see the coastline
Cost: $40 USD per hour – $200 USD for the day
Food nearby: Samui Potato Beach Club makes a killer shrimp pad thai
Hobie cats are small catamarans that can carry a maximum of five people. Much like a kayak, they can be used to explore the coastline in a unique and very intimate way!
Hobie's can be rented with or without a captain. If you prefer to go solo, you'll need some experience – about 20 hours on a catamaran is expected! Essentially, you'll need also to demonstrate that you know what to do, should the Hobie capsize. The team will brief you about the areas, offer some tips, and off you go!
Alternatively, you can ask for a captain to accompany you, and he'll do the work as you simply take in the sights. Being out on the actual ocean will offer close-up views of the abundant fish and sea life.
Sea turtles and barracuda are common and there is the occasional dolphin! It's a very different, but mesmerizing way of touring Koh Samui and its coastline!
Day 2 / Stop 4 – Coral Cove Beach
Why it's awesome: It's a bit hidden away, so better chance of some private beach time
Cost: Free
Food nearby: Vikasa Life Cafe is health-focused – try a tasty vegetarian indulgence here!
Among the rocks that dot the coastline on the stretch between Chaweng and Lamai, is a small alcove and beach called Coral Cove Beach! The waters are great for snorkeling and taking a closer look at the beautiful coral reefs just off the beach.
The beach is small – just 600 feet – but it is set between resorts, and the bordering boulders and rocks make it slightly secluded from road traffic. The bar and snack hut is also right within reach, so it makes for a good, relaxing day out in the water!
Insider Tip: The beach here can be rocky underfoot, hence the abundant sea life within the cove! It's therefore not recommended for swimming with small children. That said, casual snorkelers will be more than enthused by the marine sights just a few yards from the shoreline.
Day 2 / Stop 5 – Visit a Walking Street
Why it's awesome: A walking street is the social center of any Thai town
Cost: Free, not counting whatever you choose to buy
Food nearby: Take your pick of any number of restaurants and vendors – this is what a walking street is for!
Koh Samui, like the rest of tourist-friendly Thailand, has a number of markets and spots for visitors to shop, eat and drink! These are locally known as Walking Streets but are essentially streets and rows of bars, restaurants, clubs or shops.
On Koh Samui, there's an odd synergy between the markets. Many are open only one day a week, but chances are you will find at least one open on any given day! Most will offer shops and bars and restaurants to try out or relax at.
The biggest of these is Fisherman's Village Walking Street, which only opens Fridays. On Sundays see the second-largest market on the go in Lamai Town. On Saturday, try the Big C Supercenter Walking street!
The Maenam Market is in the Chinatown district and therefore has a more Chinese character. It opens Thursday evenings, good timing for a sunset (you can see Koh Pangan from the beach). On Wednesdays, you can head to the Central festival Samui Market near Chaweng Lake!
If you're unsure, Chaweng Night Market, not surprisingly, is open every day! Except for Sundays. The focus here is food, so try a bit of everything! It's the perfect cap to your 2-day itinerary in Koh Samui.
Insider Tip: If there's been heavy rain in the afternoon, especially in the monsoon season, the market may not open. Ask your accommodation to call ahead or advise if in doubt.
Waterfall Hunting | Samui Football Golf and Frisbee Golf | Muay Thai Fight | Grandfather & Grandmother Rocks | Samui Institute of Thai Culinary Arts
The days here can be lazy and long, but there's plenty more you can do to fill them up. If you're staying a little longer, try these awesome to-dos on an extended 3-day itinerary on Koh Samui!
Go Waterfall Hunting
You can go at your own pace
Find some peace and quiet on your own
When in doubt, ask a local – it's tough to get lost!
There are plenty of touristy things to do on Samui, but how about just heading out on your own with a map? The idea is to find the waterfalls that are less crowded because they tend to be as beautiful and pristine a sight as you could imagine!
If you're up for a sort of Koh Samui walking tour, commit to visiting Hin Lad Waterfall, as the hike is at least as wonderful as the falls themselves. The first falls into a pool – you can take a swim there! The real reward is right at the top, though – you'll want to budget around an hour to get there if you walk at a decent, comfortable pace.
You might choose instead to head for Namuang Waterfalls One and Two!. Again, while the lower waterfall offers a cool dipping pool to frolic in, the real rewards will be found when you trek further up to the top. Hike for around 30 minutes until you reach the top rockpool. Cool yourself with some of the best views from a natural pool you're likely to experience first-hand!
The point is to grab a map and go hunting! The idea is to explore and find a bit of yourself along the way! Maybe you'll get lucky and stumble on a completely secluded fall, long forgotten and uncharted.
Samui Football Golf and Frisbee Golf
Combines sports in an unexpected way
Work off some of that holiday food and drink
You might get to meet the real-life Scorpion Queen
Some people play golf, some play football. In Koh Samui, an innovative entrepreneur found a way to combine the two beloved sports. The idea is to traverse the 18 holes of the course, using your feet to direct a football. Like golf, the idea is to complete the round in as few strokes as possible.
The course, set among coconut trees on a plantation on beach road near Chaweng, is around 1600 yards long. It offers beginner and expert options, and a free keyring with your score when you complete the course.
Another nice touch is the free soft drink on holes 11 and 18. Of course, there's also a reception area that doubles as the "19th hole", which might be a factor when considering what to do on Koh Samui.
Another related option is disc golf or frisbee golf. There's a much more competitive feel here, with leagues and tournaments as well as casual play. But it's a great afternoon out, set in a fruit orchard! The club sells American style snacks at the
Muay Thai Fight
Thai fighting tradition at its most exciting!
Might get a bit rough if you're sensitive about fighting
Your best bet for good sports fix on Samui
There's something truly unique about the atmosphere at a Muay Thai fight! Muay Thai is a traditional Thai form of boxing that has a reputation for being tough and graceful at the same time. It is poetically known as the Art of the Eight Limbs, and anyone who has seen a Muay Thai fight would be able to explain why. The disciplined use of fists, elbows, knees, and shins to strike opponents is quite the spectacle to witness.
Muay Thai comes with its own history and traditions for the Thai people, so you will find many that take the contests very seriously! This adds to the electric atmosphere of typical fight night.
Ceremony plays a big part in Muay Thai. You may see a mongkhon (headband) and pra jiad (armbands) being worn to the ring! Historically, it has a significance in wartime, but today is usually signifying allegiance to a gym – your "colors", as it were.
These are placed in the corner when the fight begins – a symbol of pride, in many respects. A Buddhist monk may bless the garments before the fighter enters the ring! It's all part of a great spectacle that is a Muay Thai fight, as authentic a local experience as any!
Grandfather & Grandmother Rocks – Hin Ta & Hin Yai
Samui's own version of a common Thai chuckle
Offers great views and nice relaxing beach alongside
Take a camera for not only the rocks but for sea life as well
Thailand has a number of 'saucy' sites that locals take great joy in showing to visitors! It usually involves oddly shaped trees or other natural formations that resemble male and/or female anatomies! This is something the local people find quite amusing, and judging by their popularity, so do visitors!
On Samui, this honor is reserved for Hin Ta and Hin Yai. Translated as Grandpa (Ta) and Grandma (Yai) rock.
The legend tells of an elderly couple who undertook a boat journey to meet another family about a marriage between their clans. Unfortunately, they met with an untimely death at sea. Such as it is, the rocks around where they died took on a certain form and were named for them!
Close by is a relaxing beach, though swimming isn't recommended. The view from the rocks and surrounding area is serene, and at times the water is so clear, you can see the local exotic aquatic life from the rocks with the naked eye!
Stalls and vendors sell Ta- and Yai-themed postcards and refreshments nearby. It is recommended that you take the opportunity to try the local Thai delicacy, galamae, a caramel candy of sorts!
Try a retreat
Work on some inner healing
Get in touch with your spiritual side
Re-energize and relax
Thailand is a relaxing and spiritual place which makes it the perfect destination for a retreat. You can find anything from yoga retreats to spa retreats, or even fitness retreats and meditation retreats.
If you're not short on time, you should definitely try to work a weekend retreat into your visit to recharge your batteries and work on some inner healing.
Koh Samui has plenty of retreats on offer, so it's best to look around to see what's on offer. Many hostels offer retreats too, so you might even be able to enquire with your accommodation.
Samui Institute of Thai Culinary Arts
Learn to cook like a master chef, Thai style!
Improve your knife skills to expert level
Visit the sources of the food you use in your creations
At SITCA, you can sign up for three-hour courses that offer chef-level training! Best of all, whether it's for lunch or dinner, you'll get to eat your very own creations and share them with the class.
But, that's just the very basic option. If you are spending more time in Koh Samui – 3 days or more – you can sign up for several days-long intensive training courses. This is one that even experienced chefs have been known to do. No doubt you'll emerge with an eye for fine cuisine, and in-demand at any future dinner party!
If you've ever wondered how ordinary Thai street vendors perform those magical cut-ups of their fruit for your snacks, the SITCA carving courses are for you. Over a few days, you can learn the intricacies of carving delicate designs into fruits and veggies, which will impress your friends to no end!
SITCA also offers farm-to-table tours, where you'll be able to visit farms and sites from which the foods are sourced. This initiative was started as a drive for sustainable tourism and consumption!
It's an informative excursion into the lives of farmers, fishermen, and even the coconut-harvesting monkeys of Southern Thailand! Perfect to add onto your 3-day itinerary in Koh Samui!
A general rule in Thailand is to enjoy yourself responsibly! This means that even though the atmosphere of partying and enjoying yourself hangs thick in the air, it's always best to have your wits about you.
In general, tourists and visitors are safe in Thailand. From time to time, travelers may have one too many drinks, and get into a heated disagreement, or fall prey to a quick scam. Usually, this will mean only losing a few dollars with no real physical threat or damage. It is advised that you drink respectively when out and about.
When it comes to renting motorcycles and scooters – renters may not ask for them, but you need a license to legally drive these in Thailand. If you don't have one, you could open yourself up to trouble with the law. At any rate, driving around on a scooter, or any other vehicle, on Koh Samui might take a bit of getting used to!
Thailand has a really high road accident rate! Many roads are in poor condition, and driving rules can be 'loose' for locals. Also, be on the lookout for wildlife darting across or just standing on the roads. The best way is to drive carefully and be very aware of your surroundings.
Because of this, it is much easier to use the abundant, local public transport options to get to all those amazing Koh Samui points of interest!
Don't Forget Your Travel Insurance for Koh Samui
World Nomads' mission is to support and encourage travellers to explore their boundaries. They offer simple & flexible travel insurance, and safety advice to help you travel confidently.
They've been doing it since 2002 – protecting, connecting, and inspiring independent travellers just like you.
Get a quote below or read our in-depth review!
World Nomads provides travel insurance for travelers in over 100 countries. As an affiliate, we receive a fee when you get a quote from World Nomads using this link. We do not represent World Nomads. This is information only and not a recommendation to buy travel insurance.
Got a few more hours to spare? There are a number of day trips on offer for a Koh Samui itinerary. Day trips from Koh Samui put the best of the island's surroundings in well-planned packages for your convenience. Here are just a few of the best day excursions from the island paradise.
Charter a Private Sailboat to Visit Other Islands
One of the best things to do in Koh Samui is to get a taste of the highlife with a private boat charter. The clincher here is that up to four people can go, so it's a great opportunity to share the expense with other travelers, making it surprisingly affordable!
The sailboat drifts across the Gulf of Thailand, heading to explore Koh tan and Koh Mat Sum south of Samui. Get off the boat and head to Koh Mat Sum's beach and its beautiful white sands. Have a drink at the beach bar, taste a pancake and relax on the beach for a while. Alternatively, go snorkeling!
Later, you can also explore Koh Tao's coral reef, and walk through its beautiful mangroves. Finally, the boat will head to Crystal Bay, after which you'll drift back towards home. All the while, you can help yourself to some soft drinks and snacks on the boat.
Board the Fishing, Snorkeling and BBQ Boat!
Get a feel for the old Thai lifestyle as you jump aboard a traditional, wooden fishing boat for the day and head out to catch your dinner!
The boat heads out from Koh Samui, but you'll drift by neighboring Koh Taen and Koh Mudsoom. You'll be given a rod and line, and you can spend the day relaxing while fishing at the best spots that the skipper recommends!
Don't worry about being weather dependent either. Short of an actual storm, you'll go out in sun and rain, just like real fishermen do! When you've had a good catch, your skipper will start up a barbeque, and you can perhaps enjoy the spoils of your adventure!
Explore Koh Phangan with a 4×4
A speedy catamaran leaves Mae Nam early in the morning and takes just 25 minutes to reach Koh Phangan. Your transport on the island for the day is a 4×4, which will take you around the various points of interest on the visit.
After a quick snack you'll head towards your first photo opportunity, a special coconut tree that seems to bow towards the ocean. Push on towards a hidden beach where you'll swim in the pristine water and relax.
Lunch is served at a restaurant from where you can see Kho Tao across the water. Then it's off to another beach for a post-lunch swim. In the afternoon, you can experience the famous 360-Degrees bar, so named for its views from the top of a hill. The cocktails here are good, especially after a long day in the hot sun.
Finally it's back to the catamaran for another thrilling trek across the water.
Kayak Around the Ang Thong Marine Park
One of Koh Samui's most amazing attractions is the Ang Thong Park. And without a doubt, the best way to see it is by kayak! A guide will instruct you on open sea kayaking, and then you're off to the park.
The first thing you'll do when you get there is touring the Green Lagoon and discover the saltwater, Emerald Lake in the middle of the island! After lunch, you'll get to explore the caves and coves close-up, and even snorkel with the colorful fish!
Or Skip the Workout and Enjoy a Sunset Cruise
If you're not too sure about working up a kayaking sweat, opt for a gorgeous sunset cruise on a beautiful Thai yacht. These are designed with elements of a classic Thai sailing boat, with some modern amenities added in.
The nine hours excursion includes a trip to the Ang Thong Marine Park archipelago, where you can choose to join guided snorkeling and kayaking or course, or stay on the boat and take advantage of the sundecks and drinks.
On the way back to Koh Samui, the boat sails past the Five Islands to enjoy a fantastic Thai sunset at sea.
Find out what people want to know when planning their Koh Samui itinerary.
Conclusion
You're probably on vacation in Koh Samui to experience a holiday of the hot and beachy variety! That shouldn't mean that you don't get to experience a whole bunch of other varieties of activities while you're there, as this itinerary for Koh Samui reveals!
Pack the cameras and beach gear, but fit in a pair of walking shoes, too. With our complete Koh Samui itinerary in hand, you'll be able to make the most of this tropical paradise!
---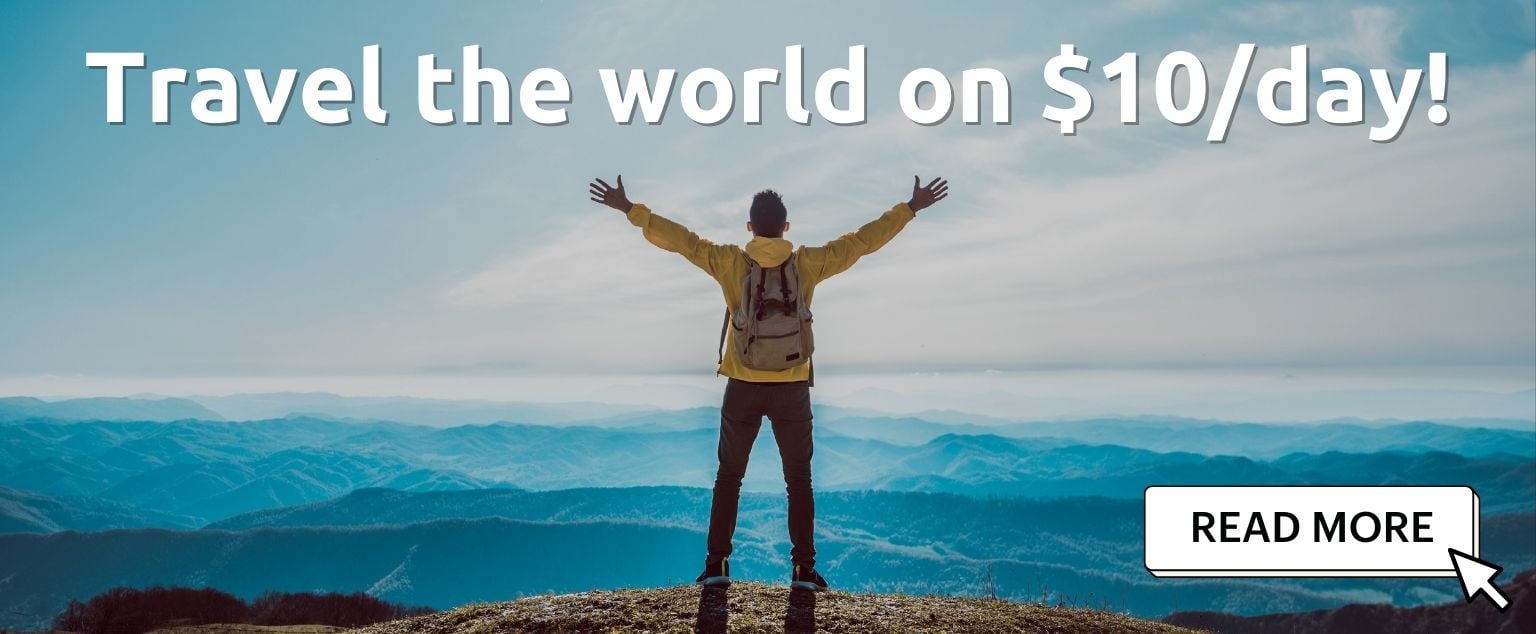 And for transparency's sake, please know that some of the links in our content are affiliate links. That means that if you book your accommodation, buy your gear, or sort your insurance through our link, we earn a small commission (at no extra cost to you). That said, we only link to the gear we trust and never recommend services we don't believe are up to scratch. Again, thank you!