Thailand's popular island of Koh Samui has a huge selection of things to do and see. There's something for all tastes, from splendid natural attractions to man-made gems. With glorious temples, seductive beaches, amazing waterfalls, quaint fishing villages, and buzzing resorts with an active nightlife among Koh Samui's diverse offerings, there really will never be a dull moment on the stunning Thai island.
Koh Samui can see a fair amount of rain during the wet season (usually October to December), which can deter travellers from visiting the island at this time. After all, who wants their beach holiday to be spoiled by storms?
We're here to show you, however, that a trip to Koh Samui is not only possible at all times of the year, but fun too! Rains rarely last all day long and after a downpour, the skies are usually bright blue and the sun shines dazzlingly. There are still usually plenty of dry spells to enjoy the beaches. Plus, our list of the best places to visit in Koh Samui also includes a variety of attractions, suitable for all weather conditions.
Spoiler: Some of these best places to visit in Koh Samui really are quite astonishing!
Best places to stay in Koh Samui
Refer to our in-depth guide on where to stay in Koh Samui to find the perfect accommodation and home base for exploring this amazing destination.
Best Hostel in Koh Samui: Samui Hostel
Samui Hostel is located in Chaweng, one of the most popular beach neighbourhoods in Koh Samui. Indeed, it's just a 5-minute walk from the soft, enticing sands. The large Koh Samui hostel has en suite dorm rooms in different sizes, as well as private en suite rooms for two and three. The members of staff are friendly and the vibe is sociable. Freebies include Wi-Fi and parking and the hostel offers a range of convenient features, including lockers, luggage storage, an onsite minimarket, meeting rooms, and airport transfers (additional fees apply). Samui Hostel is one of the best places to stay in Koh Samui if you're looking for comfort at great prices.
Located only 300m away from the beach and walking distance from all the shops, restaurants and massage parlours, this highly rated boutique resort is an excellent choice for a stay in Koh Samui for your first time. This full size air conditioned room includes a king bed, a wardrobe, a flat screen TV, a private balcony and fast WifFi. Guests also have access to a shared swimming pool, a pool table, a restaurant, a bar and a library.
Ark Bar Beach Resort is one of the best places to stay in Koh Samui for affordable prices and comfort in a terrific location. The beachfront hotel has a variety of double rooms, each with free Wi-Fi, a TV, a safe, a private bathroom, and a balcony. Unwind at one of the three swimming pools and grab tasty food and drinks at the onsite restaurant and bar. Fun events (like beach and pool parties) are hosted regularly. Reception is open around the clock and the hotel has a tour desk. Other plus points include massages, laundry services, car rentals, an onsite ATM, free parking, and airport shuttles (surcharges apply).
Thinking about where to stay in Koh Samui for a relaxing vacation with lashings of luxury? Check into KC Resort & Over Water Villas. Located on a scenic hilltop, regular free shuttle services connect guests with the nearby beach. There are gorgeous, well-appointed rooms, villas, and suites, all with a private bathroom, TV, free Wi-Fi, and fridge. Some even have glass floors, letting you peer down into the deep blue sea. Family rooms are available. You can arrange various activities, like cooking classes, yoga sessions, and art lessons, chill out in the inviting infinity-edge pool and get active in the fitness centre. The restaurant serves a delicious selection of Thai and Western fare. A tour desk, 24-hour reception, car hire, laundry services, meeting rooms, luggage storage, and child-minding services add to the comfort.
Need a place quick? Here's the best neighbourhood in Koh Samui:
BEST AREA IN KOH SAMUI
Choeng Mon
Choeng Mon is a stretch of beach located on the northeastern tip of Koh Samui. It is close enough to the airport to be convenient, but far enough from it to not be disturbed by the planes coming in and out.
Places to visit:
Get some quiet time at the beach
Enjoy some fine Thai food with your feet in the sand
Watch a stunning sunset over the Gulf of Thailand
And, with those useful tips covered, here are the best places to visit in Koh Samui:
These are the BEST Places to Visit in Koh Samui!
#1 – Ang Thong National Park
One of the nicer places in Koh Samui to sightsee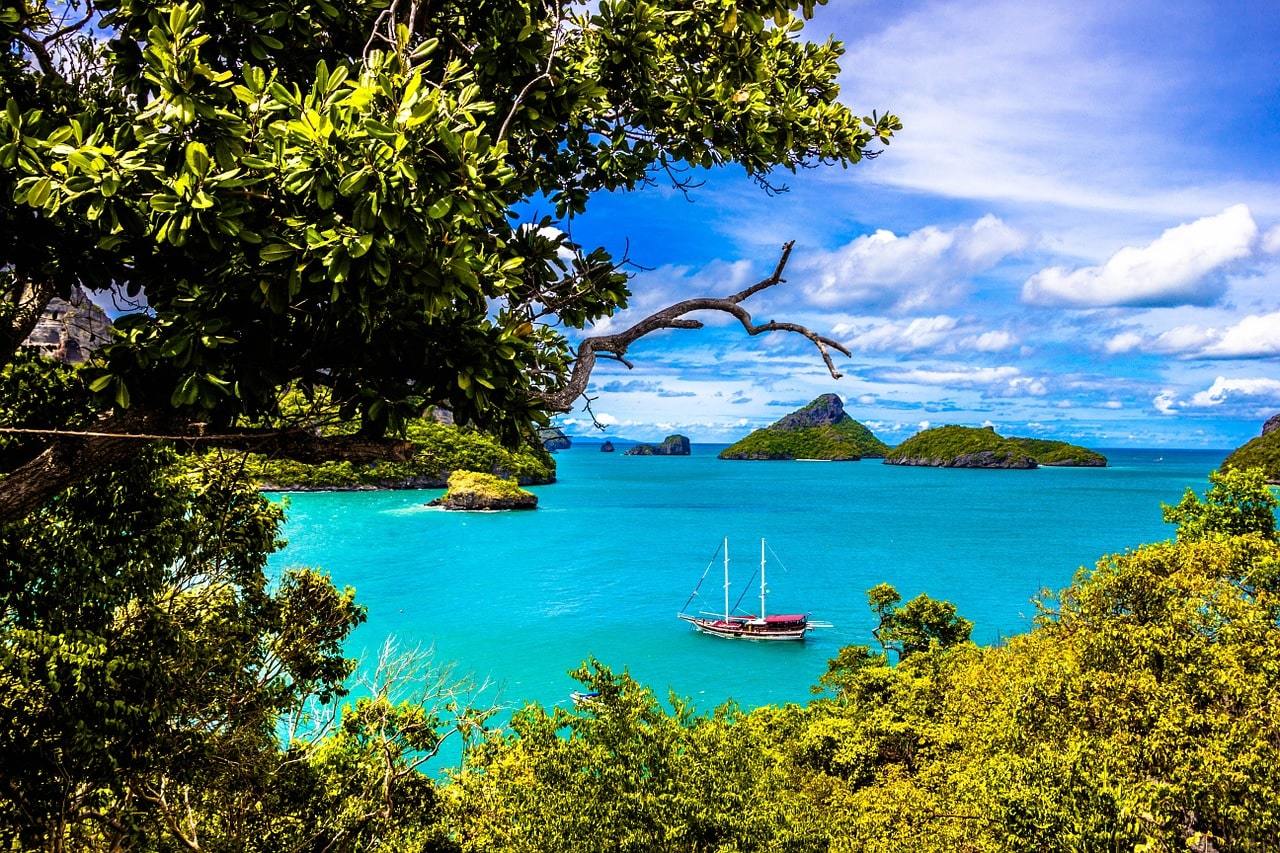 Photogenic and picturesque
Snorkelling and diving
Boat trips
Diverse flora and fauna
Why it's awesome: The spectacular Ang Thong National Park boasts some of Thailand's most striking and dramatic scenery. Steep greenery clad limestone karsts rise majestically from the shimmering sapphire waters, many eroded into interesting shapes over the passage of time. The national park is home to an abundance of flora and fauna and it's a top place to spot a variety of wildlife. Creatures that call the area home include langurs, lizards, otters, snakes, sea turtles, and diverse species of fish. The surrounding waters are teeming with schools of colourful fish, and diving and snorkelling are popular activities.
What to do there: Book a boat trip to travel to Koh Samui's spectacular Ang Thong National Park and discover some of the gorgeous islands and islets that help to create the picture-perfect setting. Koh Mae, AKA Mother Island, is one of the most popular stops on day trips around the national park. You can bask on the splendid sandy beaches, swim in the Emerald Lake, hike around the island, and enjoy marvellous views. Go snorkelling or diving to get up close and personal with an array of sea life, marvel at the coral reef around Koh Sam Sao, soak up the vistas, and be wowed by pure, natural beauty. Ang Thong National Park is certainly one of the most beautiful natural attractions in Koh Samui.
#2 – Wat Phra Yai
One of the most incredible free places to go to in Koh Samui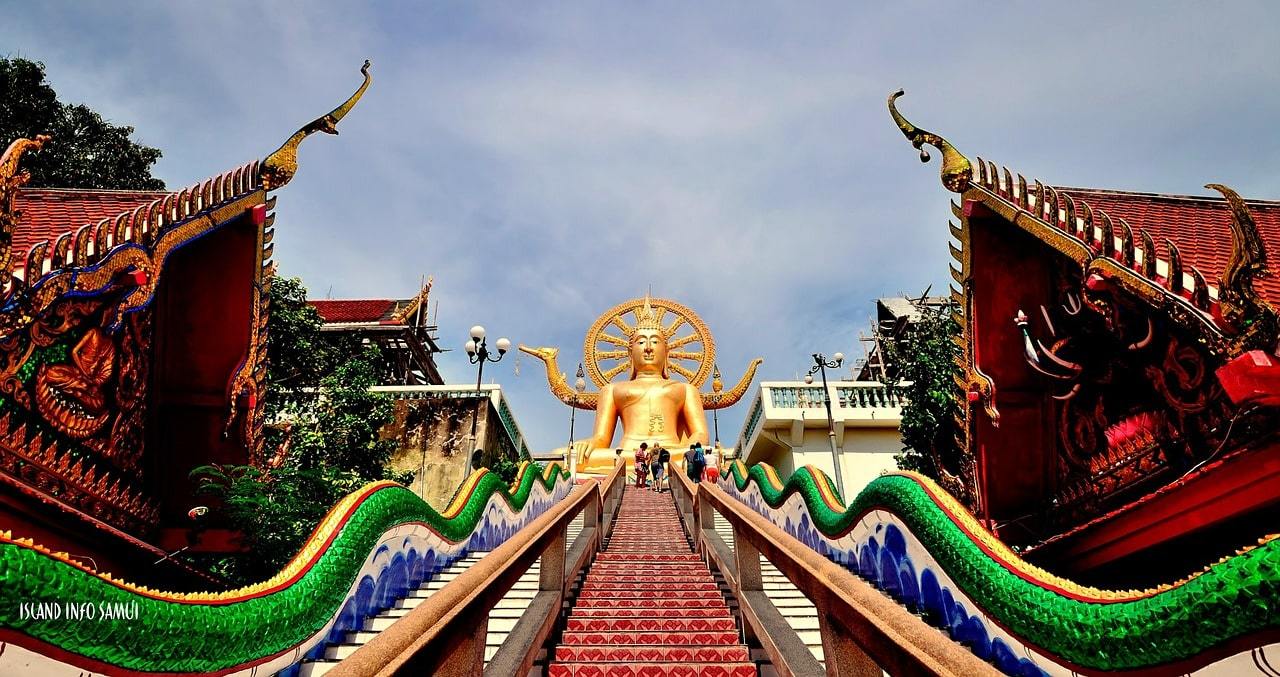 Large Buddha statue
No admission costs
Beautiful views
See local spirituality
Why it is awesome: Sitting on a small island called Koh Fan, which is linked to the main island of Koh Samui by a walkway, Wat Phra Yai is one of the most-visited religious landmarks in Koh Samui. It's especially famous for its large 12-metre-tall (39-foot-tall) Buddha image. Indeed, the massive statue has led to the temple being nicknamed the Big Buddha Temple. The temple is filled with other smaller statues of the Lord Buddha in various poses, as well as statues that depict characters from Thai mythology. The views from the base of the Big Buddha are amazing. There's no charge to visit the temple, though donations are gratefully received.
What to do there: Climb the wide naga-flanked staircase to get to the bottom of the Big Buddha statue. See devotees making merit and leaving offerings (available to buy from nearby vendors if you wish to do the same). Soak up the views before descending the steps to explore the rest of the temple. Book a meditation session at the onsite dharma centre, visit the fortune tellers if you want to see into the future, peruse a large collection of Buddhist amulets, and take a stroll along the sandy beach. As with all temples in Thailand, don't forget to dress modestly, with your knees and shoulders covered, for your visit.
#3 – Wat Khunaram
Quite the quirky place in Koh Samui!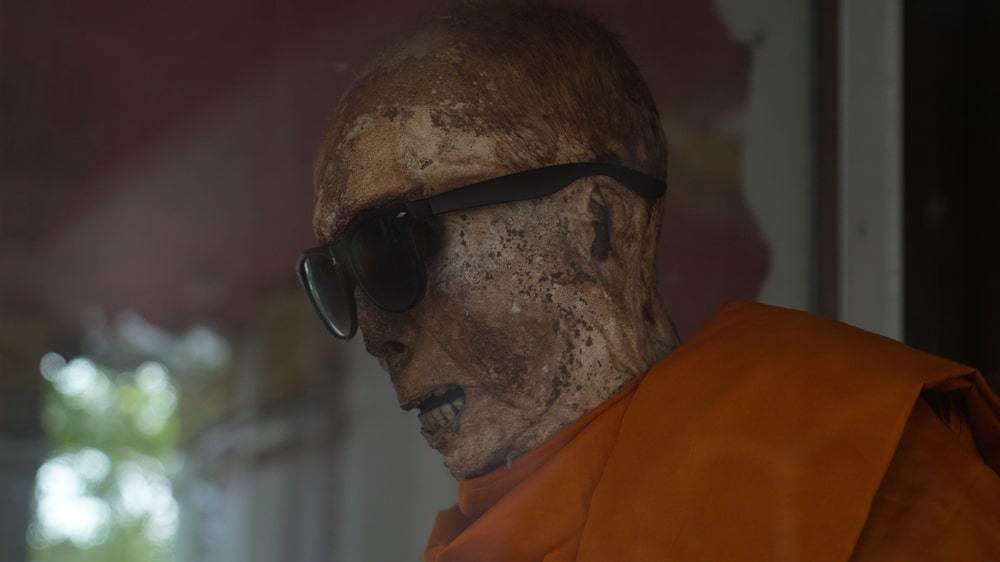 Mummified remains
Unusual attraction
Lovely architecture
Revered destination
Why it is awesome: Koh Samui's Wat Khunaram is a fairly ordinary Buddhist temple save for one very unusual features—the body of a mummified monk! The mummified remains are on display in a glass box, letting you really stare death down. The monk, Luang Pho Daeng, died in 1973 while meditating, and has been on display since. He was one of the most revered monks on the island and many people visit the temple to make merit and pay their respects to the deceased religious leader. Visiting the temple is a Koh Samui must do, especially for anyone with an interest in Buddhism or the macabre!
What to do there: Ascend the stairs to the temple's entrance to look upon the serene yet unusual corpse. You'll see that the monk is still wearing his saffron robes and sits in a pose of contemplation and meditation. Do act respectfully while visiting the temple and remember to dress modestly. Appreciate the red and gold details of the main temple building and see a variety of Buddha statues throughout the small complex.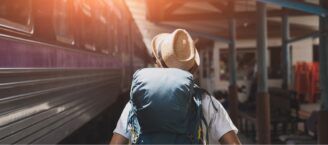 Unlock the The Broke Backpacker's GREATEST Travel Secrets
Sign up for The Broke Backpacker Newsletter to receive weekly tips on how to travel on a budget + a FREE copy of The Backpacker Bible!
#4 – The Secret Buddha Garden
A nice quiet place to see in Koh Samui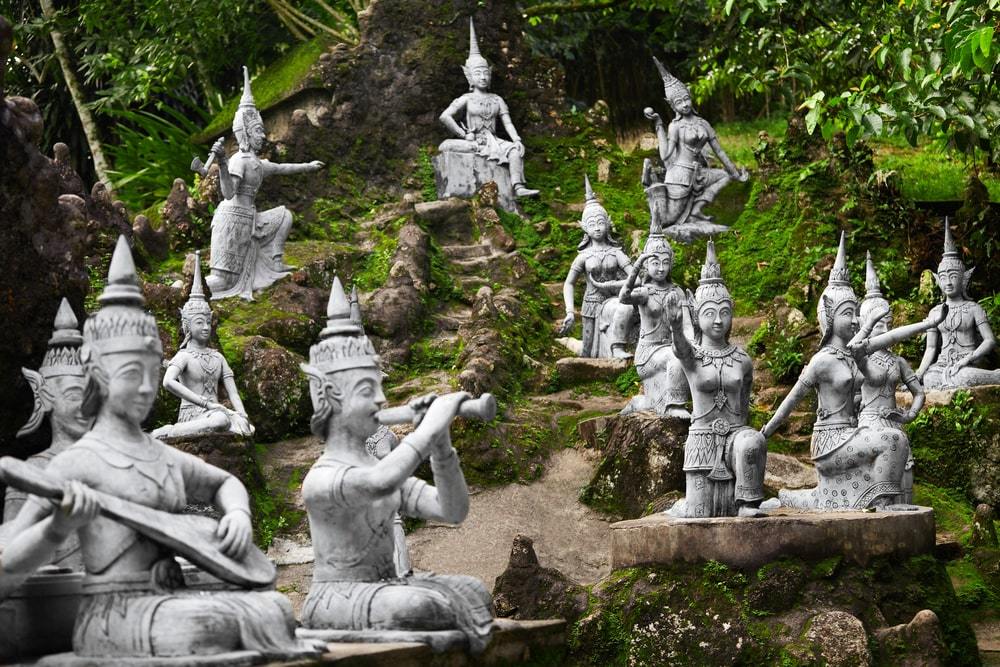 Peaceful ambiance
Interesting statues
Jungle location
Relaxation
Why is it awesome: Located in the lush hills in the interior of the island, the Secret Buddha Garden is a tranquil place to spend a few hours. Somewhat off the beaten track, it's in a fairly remote jungle setting. The enchanting gardens were the work of a local farmer, Nim Thongsuk. He started collecting statues and shrines in the late 1970s, placing them around the family's land and continued to expand his collection up until his death. Today, visitors can see the large and unusual collection of statues in their scenic surroundings. It's one of the most pleasant points of interest in Koh Samui.
What to do there: Take a stroll through the quiet and peaceful grounds and sit for a while in tranquil reflection in the shade of the lush foliage. Listen to the tinkling sounds from the waterfall and stream as you admire the magical views. Take plenty of pictures of the cool and interesting statues as you come across all manner of mythical creatures and beautiful Buddha images in a variety of postures.
#5 – Hin Ta and Hin Yai
One of the most amazing places in Koh Samui!
Curious rock formations
Local legends
Striking vistas
Unusual attraction
Why is it awesome: The unusual rock formations of Hin Ta and Hin Yai are among the most famous places in Koh Samui. Sitting along the rocky coastline, the giggle-inducing formations are shaped rather like male and female genitalia! Their names translate as grandma and grandpa rocks. Local legends surround the curious rocks. The site offers great views too as well as the naughty rocks! It's among the most unusual things to do in Koh Samui and is sure to raise an eyebrow.
What to do there: Learn more about the stories that surround the rude rocks—It is said that an elderly couple from the Thai province of Nakhon Si Thammarat set out to search for a suitable wife for their son. Sadly, they died in a storm at sea and never completed their mission. Local lore says that to prevent any doubt as to their intentions, their bodies turned to stone, prominently displaying the male and female bodily parts! You can walk across the rocky ground for a close-up view of the stone formations. Don't forget your camera!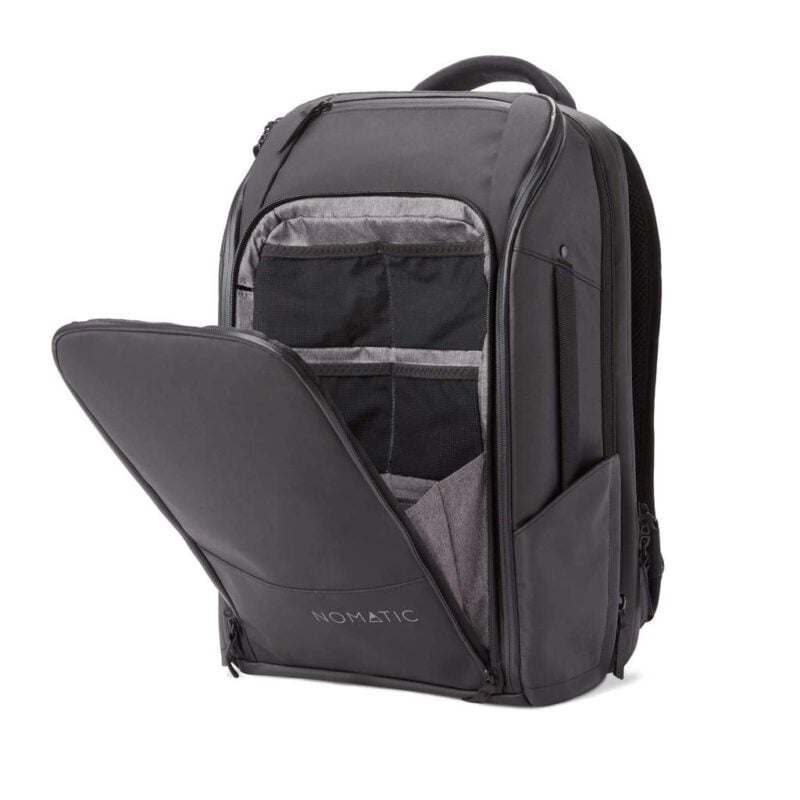 #6 – Thong Takhian Beach
A nice non-touristy place to visit in Koh Samui
Lesser-visited beach
Tranquil vibe
Soft sands and clear waters
Snorkelling opportunities
Why it's awesome: Thong Takhian Beach, also known as Silver Beach, is a gorgeous hidden gem to add to your Koh Samui itinerary. Away from the tourist masses and crowded hotspots, the air is tranquil and calm. The views are incredible and visitors can feel as though they've discovered their own personal little slice of tropical beach paradise.
What to do there: Escape the crowds and make your way to Thong Takhian Beach to spend a few hours basking in the sunshine in relative peace and quiet. Not only is the beach peaceful, but it's stunning too! You can swim in the refreshing blue waters, scramble across the rocks, and strap on a snorkel and mask to view a rainbow of colourful fish swimming just below the water's surface. Top up your tan, read a good book, and lap up the ambience. It's one of the most fabulous Koh Samui vacation ideas for couples looking for a romantic escapade too.
Need to travel to Koh Samui on the cheap? Use Bookaway to find the best deals on bus, plane, train, and ferry tickets. It's easy to use and saves you time and money. Once you've arrived, why not use what you've saved to treat yourself to a cold beer and a bite to eat?
Book your transport on Bookaway now to guarantee your seat and for the right price.
#7 – Wat Plai Laem
One of the most religious places to see in Koh Samui
Large and interesting statues
Merit making
Beautiful buildings
Photo opportunities
Why is it awesome: The striking Wat Plai Laem is colourful and quirky and is one of the most interesting religious hotspots in Koh Samui. Built in 2004, it is home to two gigantic and eye-catching statues: a towering 18-limbed image of Kunyin (the Chinese Goddess of Mercy) and a 30-metre-tall (98-feet-tall) statue of a Chinese-style laughing Buddha. The temple is surrounded by a shimmering lake and there are numerous other smaller statues throughout the grounds too. Locals often refer to Wat Plai Laem as the Floating Temple because of its water-surrounded setting.
What to do there: Ogle the colossal statues from the distance, appreciating the details as you get closer. The many arms of Kunyin are said to represent her ability to reach anyone who needs her help. Peer down into the waters and you'll see an abundance of fish. You may notice Thai people releasing more fish into the lake—this is to try and bring good luck. Wander through the pretty gardens, seeing the diverse flowers and statues, and pass through the elaborately carved teak doors to peek inside the main temple building. As you explore the site you'll come across an array of colourful and attractive pieces of architecture; it's well worth planning to spend at least an hour here to fully appreciate the temple's beauty.
Quick Note – Staying Safe in Koh Samui
Most visitors to Koh Samui have a pleasant trip, and the island is relatively safe. Some of the biggest dangers are on the tropical beaches. Be cautious when swimming and know how to escape a riptide if necessary (by swimming parallel to the show to escape the current, rather than trying to fight the pull). Never swim while under the influence of alcohol and always pay attention to safety warnings. Wear life vests if kayaking and jet skiing. Apply plenty of sun cream, wear a hat, and drink enough fluids to stay hydrated. You cannot drink the tap water in Koh Samui, but bottled water is widely available to purchase.
Most backpacking trips to Thailand end safely but a few do go amiss. Don't leave valuables unattended on the beach while swimming. If you plan to rent a scooter to explore Koh Samui make sure that you are confident and competent at riding on Thailand's roads. Always wear a helmet, don't ride when drunk, and wear suitable clothing and footwear. Be cautious of stray animals and seek medical advice if bitten or scratched. Avoid walking on dark, deserted beaches at night time.
Read our safety guide for Thailand and make sure that you know all of the hazards of traveling beforehand.
Do you need Travel Insurance for your trip? I have been using World Nomads for some time now and made a few claims over the years. They're easy to use, professional and relatively affordable. They may also let you buy or extend a policy once you've started your trip and are already abroad which is super handy.
If there's one insurance company I trust, it's World Nomads. To find out why I use World Nomads, check out my World Nomads Insurance review.
Travel with peace of mind. Travel WITH a security belt.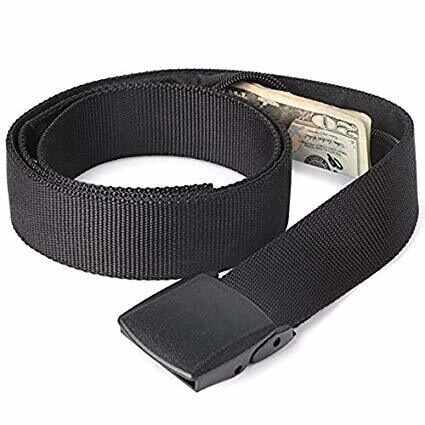 Custom-designed BY the Broke Backpacker FOR broke backpacking, the Active Roots Security Belt will keep your valuables safe no matter where you go.
It looks exactly like a normal belt except for a SECRET interior pocket perfectly designed to hide a wad of cash or a passport copy. Never get caught with your pants down again! (Unless you want to.)
Check on Amazon
#8 – Central Festival Samui
A great place in Koh Samui if you love to shop!
Wide variety of shops
Many places to eat
Leisure and entertainment options
Pretty gardens
Why it's awesome: Located in Chaweng, one of the most popular neighbourhoods in Koh Samui, Central Festival Samui is the biggest and best shopping centre on the island. An ideal place to escape the blazing hot sun and also to get away from any sudden downpours, the all-weather mall offers terrific retail, dining, leisure, and entertainment in air-conditioned comfort. The modern shopping centre has an array of stores and restaurants spread over three levels. There are interesting pieces of architecture throughout the lush landscaped gardens too.
What to do there: Browse a huge selection of goods in the assorted shops and pick up items like clothing, accessories, toys, home items, traditional Thai homewares, books, and souvenirs. If you're looking for international fashion brands don't miss visiting the Sino-Portuguese-style part of the complex known as the Bird Cage. Stop for a break in one of the restaurants or cafes, where you'll find tasty Thai favourites and international dishes to suit all tastes. Watch as your kids cut loose in the play area, explore the cool attraction of the Pirate Adventure Horror House, and let teens have heaps of fun in the gaming zone.
#9 – Lamai Beach
A perfect place to visit in Koh Samui if you are on a budget!
Low costs
Water sports
Scenic viewpoint
Family-friendly
Why it is awesome: Lamai Beach is Koh Samui's second most popular beach, drawing especially large crowds during the high season. It is still, however, often quieter than the island's main beach at Chaweng. Located on the eastern side of Koh Samui, Lamai Beach has a laid-back vibe and a long stretch of powdery white sand. There's no cost to enjoy the public beach and visitors will find an array of places to eat, drink, and shop close to the beach. It's an ideal place to enjoy a low-cost day when you explore Koh Samui, warmly welcoming families, friends, couples, and solo travellers the same.
What to do there: Lay your towel down on the soft sands to soak up the sun or pay a small fee to rent a sunbed and parasol if you prefer to lie in the shade. Take a dip in the glimmering sea and cool down as you splash in the gentle waves. Build a sandcastle, toss a Frisbee around, and have a friendly game of beach football. You can also go hunting for colourful seashells that have been washed up onto the sands. Feeling more active? How about a ride on a banana boat?! Alternatively, you can take to the waters in a kayak or on a jet ski. Climb to the nearby viewpoint to enjoy the incredible coastal vistas.
#10 – Bophut
Great place to visit in Koh Samui for couples!
Delectable seafood
Traditional fishing village
Pretty beach
Historic architecture
Why it is awesome: A Koh Samui must-see for anyone that loves combining beautiful architecture with fine beaches and great dining, Bophut has a long history and a charming ambiance. The sandy beach is a pleasant place to relax and take it easy, while the quaint fishing village has old wooden Chinese shophouses and a variety of shops and restaurants. The area was once a major French outpost in times gone by, helping to create a rather Mediterranean-like feel.
What to do there: Stroll hand in hand with your love along the beach, swim in the sea, and lap up some sun from the sands. You may see small fishing boats bobbing out on the waves and fishermen mending their nets on the shore. Wander through the fishing village and you're likely to see fishermen returning with their day's catch as well as small silvery coloured fish drying in the sunshine. Call into one of the seafood restaurants for a delicious meal using the freshest haul and shop for souvenirs in the cute stores.
Get insured for your trip to Koh Samui!
Remember, when you are traveling you may need insurance! World Nomads are our go-to Travel Insurer; we have used them ourselves for years now.

Even more best places to visit in Koh Samui
Koh Samui has a wealth of fabulous beaches, including Chaweng, Maenam, Lipa Noi, Bang Por, and Choeng Mon. Scenic waterfalls, such as the two cascades of Na Muang and Hin Lat Waterfall, are among the most picturesque natural attractions in Koh Samui. The exciting Secret Falls Canopy Adventures is a cool place to see in Koh Samui with friends. Be sure to check out our epic travel itinerary for Koh Samui to plan your trip before traveling there!
Take a trip to the nearby small island of Koh Taen. Marvel at the gleaming Laem Sor Pagoda. Splash about at cool water parks, enjoy a blissful massage in one of the many spas, play a round of golf, and make many magical memories thanks to our list of the best places to visit in Koh Samui!
---
Find out how YOU can support the site.
We work hard to put out the best backpacker resources on the web for free! It's all about helping out our tribe of awesome backpacker readers (that's you!). Please visit the link to find out how you can help keep the site going 🙂
For the sake of transparency, some of the links in our content are affiliate links. This means that if you book your accommodation, buy a piece of gear, or sort your insurance through our link, we earn a small commission at no extra cost to you. We only link to stuff that members of the Broke Backpacker team has actually used and never endorse products or services that are not up to scratch. Thanks for your support!