Taking a gap year is commonly frowned upon as a waste of time and a distraction from the important business of studies and career. Thank goodness, we don't give a shit!
While the aim of a gap year is certainly to have some fun, there are significant benefits to heading out into the world to broaden your horizons. You'll get to experience a new language and culture, as well as have a chance to pick up some soft skills that may create a spark for a future career.
Unfortunately, it isn't as simple as chucking some clothes in a bag and heading off wherever the wind takes you. A gap year requires at least a little planning – depending on how adventurous you are.
We've got you covered. This guide will walk you through all the things to consider before heading off on your gap year in Japan.

Do You Want to Travel FOREVER??
Pop your email in below to get a FREE copy of 'How to Travel the World on $10 a Day!'.
Why Take a Gap Year in Japan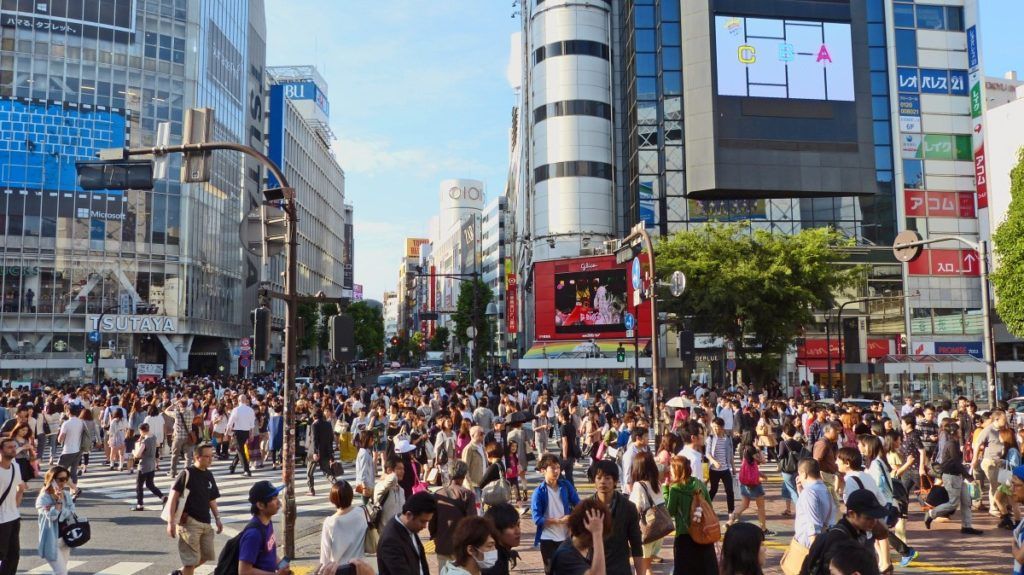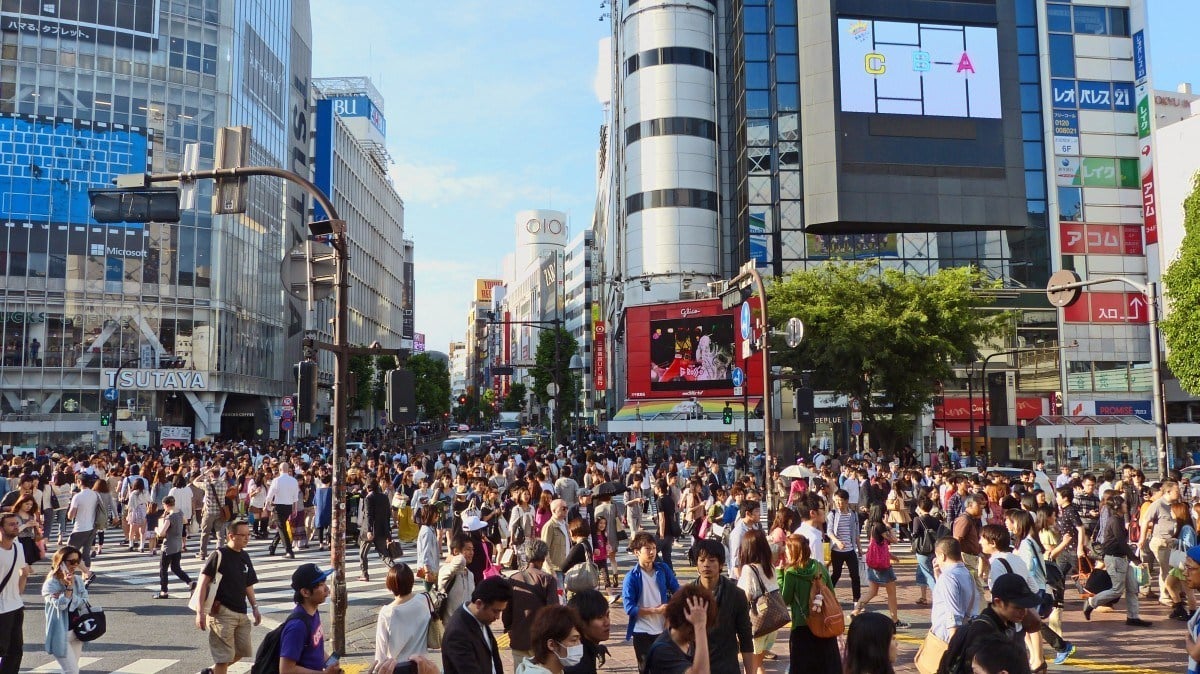 I'm sure I don't need to work too hard to convince you that a gap year is a transformative experience. You, on the other hand, may need to make a case for a year of adventure.
A gap year is more than just a year of partying and soaking up your freedom – I mean, that's an important part of it, but there are huge benefits too. Ordinarily, a gap year is enjoyed by school-leavers who aren't quite ready to plough head-first into their studies or career. But we think anyone can do it.. Grown up gap years are a thing!
Choosing to explore Japan on your gap year is an EPIC choice for anyone wanting to delve into the rich culture, and take full advantage of the language immersion that makes learning Japanese far easier than simply using a book. If you choose to live with a host family during your time, you'll get to enjoy the benefits of living like a local for a truly authentic experience.
Larger cities like Kyoto and Tokyo are an ideal spot for anyone wishing to have a working holiday in Japan, which most commonly includes teaching English. And when you're not working, you can explore the beautiful landscape on hikes up mountains or through bamboo forests. Visit fascinating temples and shrines, experience popular festivals (the Cherry Blossom Festival is one not to miss), and sample the street food.
How to Plan a Gap Year in Japan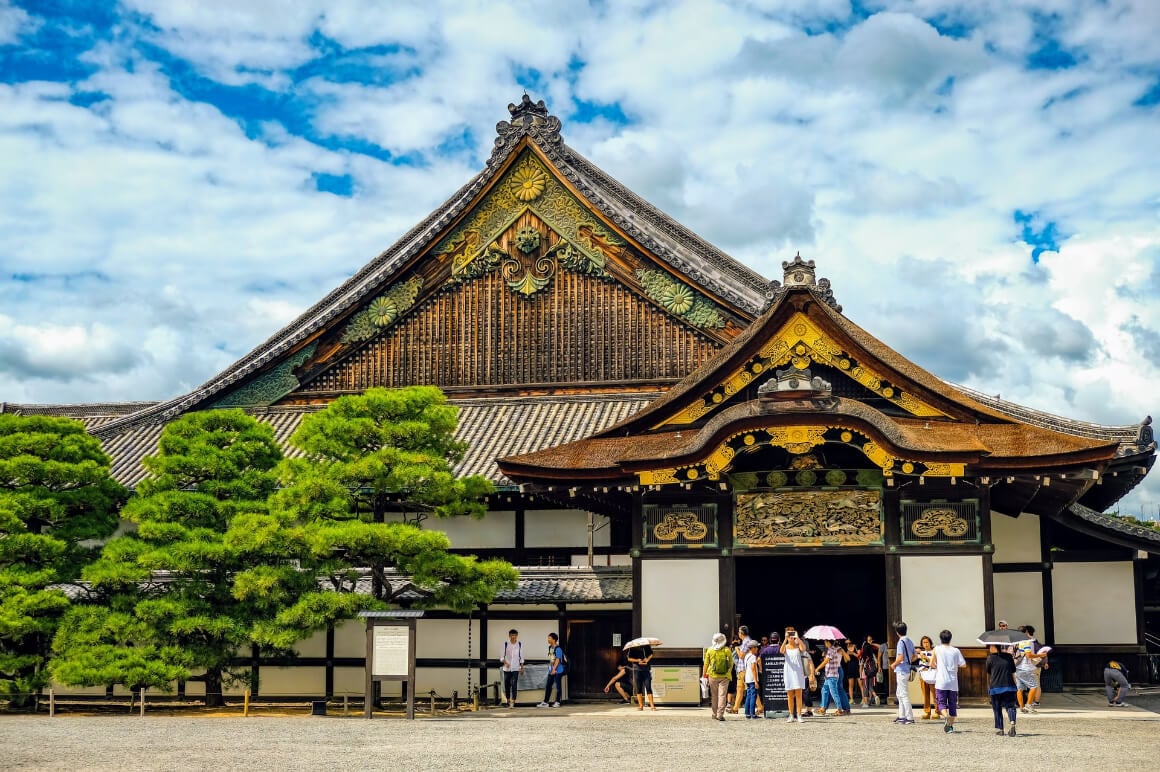 There's no such thing as a one-size-fits-all gap year. Everyone will have a different idea of what they wish to take away from the experience. But there are universal elements that you'll need to consider before you head off.
1. Budget
This is one of the biggest factors that will determine the type of gap year you have. Knowing what your budget is will help you to plan adequately for your trip to Japan. If your budget is a little tight, you're probably going to have to aim for more of a working holiday.
Also, staying in the cities is much more expensive. If city living attracts you, then you may want to save up a bit before you travel.
For those lucky few who have a bucket of gold to fund their gap year, you can adventure all around the country without a care in the world – or perhaps extend your trip to make the most of it!
2. Duration
Next you have to think about how much time you can dedicate to your travel.
Most students have around six months before they need to return to finish their studies – your gap year doesn't need to be a whole year. That said, travel changes people and you may find that your original plans aren't relevant anymore. It's not uncommon for plans to change as you go!
3. Pre-planned Trip VS DIY-ing It
The truth is, free-spirited wandering can be fun, but it will require a slightly bigger budget, and definitely a stash of cash for unforeseen circumstances. But if this is what floats your boat, then stay true to that.
If you need more of a plan in place, and maybe even a small safety net to catch you should things go awry, then you can enlist the help of an agency or company to back you up.
Companies like Global Work and Travel are the kind of ninjas that are quietly there when you need them.
They can assist with things like visas, work placements, and accommodation, as well as those niggly bits like setting up bank accounts and getting a local mobile number sorted. Add to this their incredible concierge service, and I can't see why you wouldn't sign up!
Alternatively, you could also go with Worldpackers. It's an online company that connects travelers with foreign volunteer hosts who then work in exchange for housing. You basically get to live for free by helping the company or business with a few hours every week. Worldpackers also offers a plethora of additional resources, a great support network, a blogging platform for collaboration, and a whole lot more – ideal for your gap year!
4. Criteria
Take some time before you plan your gap year in Japan for some honest reflection and thought. What do you want to take away from your time in Japan? What are the essential experiences you wish to have? What are your priorities for your travels?
Of course, fun and adventure will rank high on the list, but also consider places you want to see, experiences you'd like to have, and things you'd like to learn. It doesn't need to be a rigid checklist that you find yourself being a slave to, but more of a guide so you don't find yourself aimlessly squandering this precious experience.
Is This the Best Backpack EVER???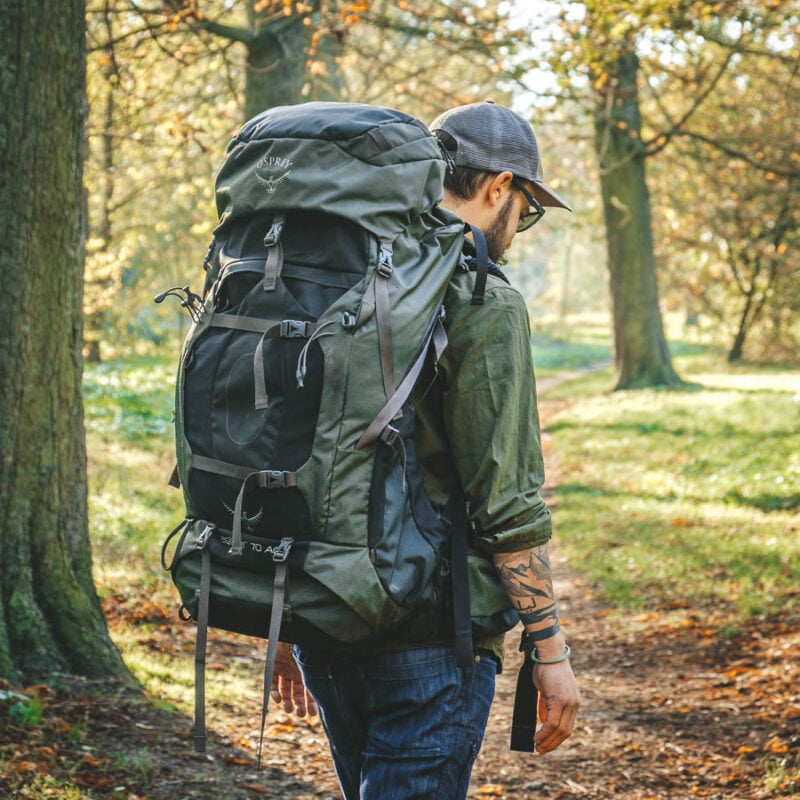 Gap Year in Japan budget
Budgeting for your gap year in a foreign country can seem like an impossible task. I mean, the average gap year-er is a recent high school graduate, so will probably have very little experience in preparing a budget, let alone know what things to include. And I'm sorry to say, Japan is HELLA expensive.
You'll need to account for important expenses like accommodation, utilities, food, and transport, as well as have a rainy-day fund for emergencies. You'll also need to budget for travel, sightseeing, and any tours.
If you're working through a company like Global Work and Travel, they can help you to find jobs to help you earn while you travel. They'll also be able to assist you with finding affordable accommodation.
The cost of living in Japan is quite high. While things like accommodation and transport are expensive, the quality is exceptional. There's no shortage of public transport like buses, subways, and high-speed trains which are great for zooming long distances in no time.
If you're aiming to stay in Tokyo, lodgings can be super pricey, but the team at Global Work and Travel can hook you up with some affordable options like houseshares and Tokyo hostels.
It's also worth considering staying with a host family. Not only is this super affordable, but you benefit from the cultural and language immersion too.
Gap Year in Japan

| Expense | US$ Cost |
| --- | --- |
| Rent (Central vs Rural) | $500 – $1100 |
| Eating out | $60 |
| Groceries | $350 |
| Public Transport | $50 – $140 |
| TOTAL | $960 – $1650 |
Visas for a Gap Year in Japan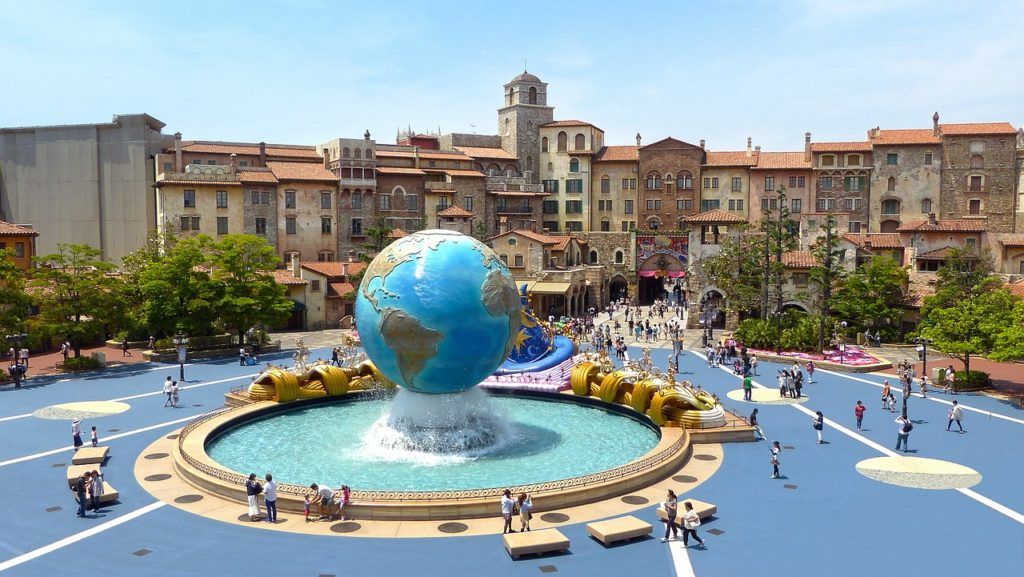 Of all the preparations you do for your gap year in Japan, your visa is the most crucial element. The visa you need to apply for will depend on how long you intend on staying and whether you want to work or study during your stay. Your country of origin will also impact your visa application!
If you're visiting for less than 90 days and not planning to work or study, then a tourist visa will suffice. Similarly, if you're volunteering and staying less than 90 days, you should be fine with a tourist visa.
If you want to work or intern, you'll need to apply for a working visa which makes it possible for you to work legally in Japan for three months up to five years – depending on the individual case. To get a work visa, you may be required to have proof of employment or a sponsor. We'd recommend you work with someone like Global Work and Travel who are experienced with visa applications. They'll make the entire process simpler and stress-free.
If you're travelling independently, make sure you've done your research and applied for your relevant visa in good time. If you prefer to call in the pros, we'd highly recommend Visa First who can assist you with various visa types for your trip.
The Future of the SIM Card is HERE!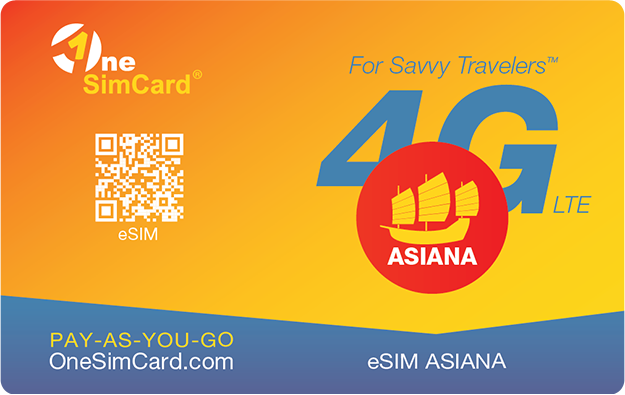 A new country, a new contract, a new piece of plastic – booooring. Instead, buy an eSIM!
An eSIM works just like an app: you buy it, you download it, and BOOM! You're connected. It's just that easy.
Is your phone eSIM ready? Read about how e-Sims work or click below to see one of the top eSIM providers on the market and ditch the plastic.
Buy an eSIM!
What to Do in a Gap Year in Japan
In between touring the Japanese countryside, experiencing ancient culture, and feasting on as much sushi and ramen as you can, Japan offers a number of experiences to make a gap year worthwhile.
If you're looking to earn a few bucks during your gap year, then teaching English is the easiest way to do it. There are various programmes to choose from.
You will also get to enjoy full language immersion and an exploration of the fascinating, rich culture. Spirituality is an important facet of Japanese culture and immensely valuable to explore.
Teach in Japan
Teaching in Japan is an easy way to get a travel job in Japan and earn some money while travelling. This kind of experience offers a great balance of earning and exploring. Yes, you'll work hard, but there will be plenty of time for you to adventure around.
The options are vast – you can teach in the big city or any of the small towns dotted across Japan. You may teach groups of children, or even adults looking to improve their business language skills. Whichever you end up with, this kind of working holiday in Japan is seriously rewarding.
If you're heading over independently, you'll need to come prepared with a valid TEFL (Teaching English to Foreign Learners) or TESOL (Teaching English to Speakers of Other Languages) qualification. These can easily and affordably be done online in as little as a few weeks.
Once you've got your qualification, you can begin applying for positions. There are several job boards online to check out. Usually, the school you qualify through will give you a list of job sites that they prefer.
You'll need to secure a working visa and when you arrive, you'll need to find accommodation near to your place of work, set up a bank account, and get set up with a local mobile number.
That all sounds a bit daunting to me. If I were you, I would choose to work with a company like Global Work and Travel. Not only will they provide you with a top-notch TESOL course, but they'll also arrange cultural experiences for you, and help you prepare for interviews and find a paid placement.
If at any time you hit a snag or need advice, their team is available 24/7. They'll certainly save you time, money, and stress, and even help you with little nitty-gritty things like getting a bank account or a local mobile.
To qualify for this trip with Global Work and Travel, you need to be between 21 and 35 years of age, be a citizen of an eligible country, and have a clean criminal record.
Once you've completed your gap year in Japan, you can take your teaching qualification and experience to any country in the world, and continue your working holiday there!
Learn Japanese in Tokyo
There's absolutely no doubt that learning a language is much easier when you're surrounded by people speaking it, rather than simply staring at the pages of a book. Immersing yourself in the culture adds another layer of authenticity to the learning process, and will have you speaking fluently in no time.
Yes, you'll be learning the nuts bolts of your new language in formal classes, but you'll have plenty of opportunities to take your new skills out into the real world while you travel and see the sites. The beauty of learning a language in-country is that you will learn real-world pronunciation and common slang that will have you sounding like a local.
Tokyo is Japan's largest city and offers a modern, high-tech experience as well as deeply valued traditional life, offering a well-rounded experience for a gap year in Japan. Explore monuments, temples, and shrines as well as towering hyper-modern skyscrapers, or head further out to the rolling hillside for a walk, or take a hike on a volcano – the options are endless.
If you're heading to Tokyo to learn Japanese on your own, there are a few things to consider. For starters, you'll need to arrange a visa (contact our friends at Visa First for help here), then you'll need to find a reputable language school that offers a programme that interests you. Aim for a small group class that allows you to get individual attention should you need it.
You'll also need to find affordable accommodation. Tokyo is generally more expensive in this regard than small towns, so perhaps consider looking for a house share or try to find a local family to stay with to bring the costs down.
When you choose to work with a company like Global Work and Travel, they will take on all these things for you. Not only will they help with visas and finding affordable accommodation, but they will also arrange your place in a small group class of between three and eight other students. The average duration of these courses is between one and 12 weeks.
You'll attend classes in the day, with a range of optional add-on activities to choose from. You'll be staying in a room in a shared apartment in the city, but you have the option to upgrade to a guest house or host family at an additional cost.
If you're between 18 and 35, then you're the perfect candidate for this once-in-a-lifetime gap year in Japan.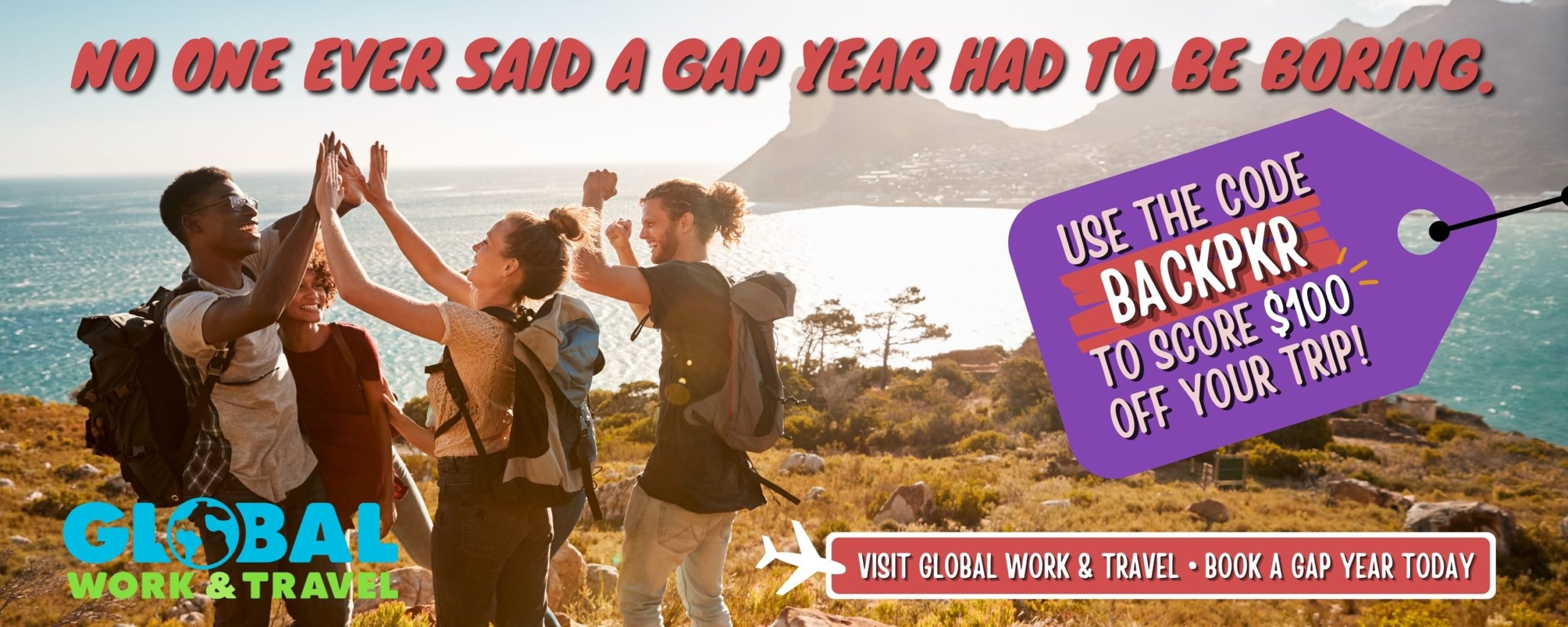 Learn Japanese in Fukuoka
Fukuoka is one of Japan's most populous cities, and a perfect place for you to immerse yourself in the culture and language. In addition to attending language classes, and practising what you've learned in a real-world setting, Fukuoka is an ideal base from which to explore incredible sights.
Visit ancient temples, beaches, and the incredible 17th century Fukuoka Castle. From here, you're also within easy reach of the Asian mainland for a quick trip to Seoul. Fukuoka has a growing reputation as a foodie paradise where you can feast on local delights.
Attending language classes usually takes up your weekdays, but your evenings and weekends can be used for travel and sightseeing. You have the opportunity to cement the knowledge gained in class in the real world.
If you wish to set off on your trip under your own steam, be prepared to do a lot of arranging. First off, and most crucial, is the visa application and finding a course to attend. A quick Google search can help with the latter.
Then you'll need to find somewhere to stay. Your budget will dictate where you end up, but be prepared because prices in the cities are usually much higher. You can save a bunch by choosing to stay with a host family, and you'll get the added benefit of living like a local.
Choosing to travel with Global Work and Travel will ensure that all the details are sorted for you. Not only will your travels be simple and stress-free, but you can rest safe in the knowledge the folks over at Global Work and Travel are on hand to help you at any time during your travels, from helping you out in a bind to helping you plan your travels.
They'll enrol you in a one to 12-week small group language class to ensure you get the absolute most out of each lesson. There are also various optional add-ons to enrol in after your daily lessons and on weekends for that little bit extra.
Expeditions and Epic Things to Do in Japan
You've most likely chosen to visit Japan partially to explore the beautiful countryside and the glossy modern cities. Japan might be a relatively small string of islands, but it packs a continent-sized punch when it comes to things to see and do.
Imagine a tour that offers a visit to adorable, pink-faced snow monkeys enjoying a leisurely soak in a natural hot spring, a visit to a tranquil temple, and a traditional sake tasting experience.
This eight-hour tour does just that, and is a memorable day of incredible sights, including lunch and transport. You'll be in the company of an English-speaking guide who can answer any questions you may have.
Zenko-ji Temple is one of the oldest, largest, and most important Buddhist temples in Japan. Explore the 1400-year history of this fascinating destination before heading to Nagano. Nagano is the country's second-largest producer of sake – which you'll get to sample on a guided tasting experience followed by lunch.
Your last stop is at the famous Jigokudani Snow Monkey Park where you can enjoy the unique opportunity to observe an adorable troop of monkeys that have gained notoriety for the way they soak luxuriously in the hot springs.
This 12-hour long tour offers you the chance to revel in the natural beauty of Ohwakudani Valley's volcanic landscape.
You'll set out from Tokyo to take in the magnificent scenery near Mount Fuji as you make your way to Lake Ashi. Here, you'll board an ornate pirate ship for a cruise on this volcanic lake with Mount Fuji in the background.
After your scenic cruise, you'll take the cable car on the Hakone Ropeway to Owakudani Valley. Keep your camera handy – the views here are spectacular! Your guide is never far to answer any questions you have about the nature and traditions here.
The only question that remains: are you brave enough to try the local delicacy? Kuro Tamago is a black boiled egg which it's believed will extend your life by seven years.
If you're a gamer or anime buff, this one's for you. Visit the buzzing Akihabara precinct in Tokyo known for its many stalls and stores specializing in manga, anime and video games.
Your first stop on this tour is a retro video game store for a trip down memory lane to the early days of the Japanese video game industry. See oddities and rarities from the early days, buy retro games and relive your childhood.
Next, you'll head over to a maid café, a not-be-missed experience in Tokyo. These kinds of cafés are known for their adorably dressed maids that use ketchup or chocolate sauce and other condiments to decorate your food and drinks with super cute illustrations.
Spend the remainder of your tour browsing the huge stores selling anime, manga and cosplay goodies.

Our GREATEST Travel Secrets…
Pop your email here & get the original Broke Backpacker Bible for FREE.
What to Pack for Your Gap Year in Japan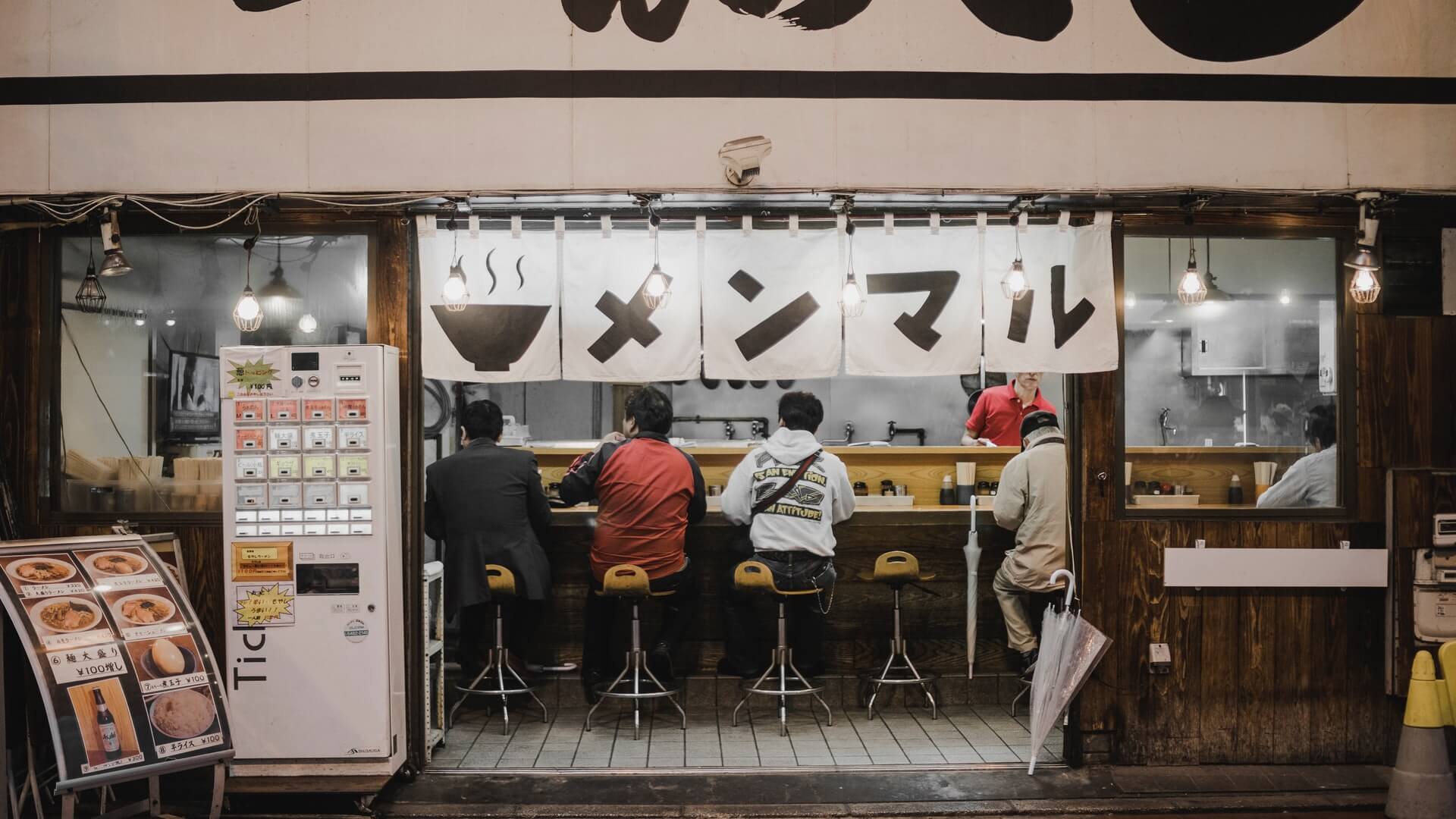 When packing for Japan, try to keep to the absolute essentials. You'll want to pack as light as possible so don't be tempted to pack your entire wardrobe. Fact is, you can buy most clothing items there if there's anything you don't have.
Critical items that you should definitely include are your passport, tickets, money and traveller's cheques, and any essential medication you need. Make sure you bring your gadgets like cameras, phones, and laptops, as well as any chargers. These generally cost a bunch to replace and it's best to avoid having to do so as far as possible.
…And don't forget your insurance
When you're excited and planning your upcoming trip, it can be a real downer to have to think about the possibility that things could go wrong. Sure, no one wants to think of these things and put that out into the universe, but on the off chance that things do go awry, you'll be glad that you planned ahead.
When it comes to protecting your health during your gap year in Japan, we highly recommend someone like SafetyWing. They'll be there to take care of things should you find yourself in need of medical attention and having them on your side can help you avoid a nasty pile of medical bills.
Another option we recommend is World Nomads who offer travel insurance that not only protects you but all your gadgets and tech too – a popular option, particularly for digital nomads. They offer highly flexible solutions that you can scale to meet your needs.
Month to month payments, no lock-in contracts, and no itineraries required: that's the exact kind of insurance digital nomads and long-term traveller types need. Cover yo' pretty little self while you live the DREAM!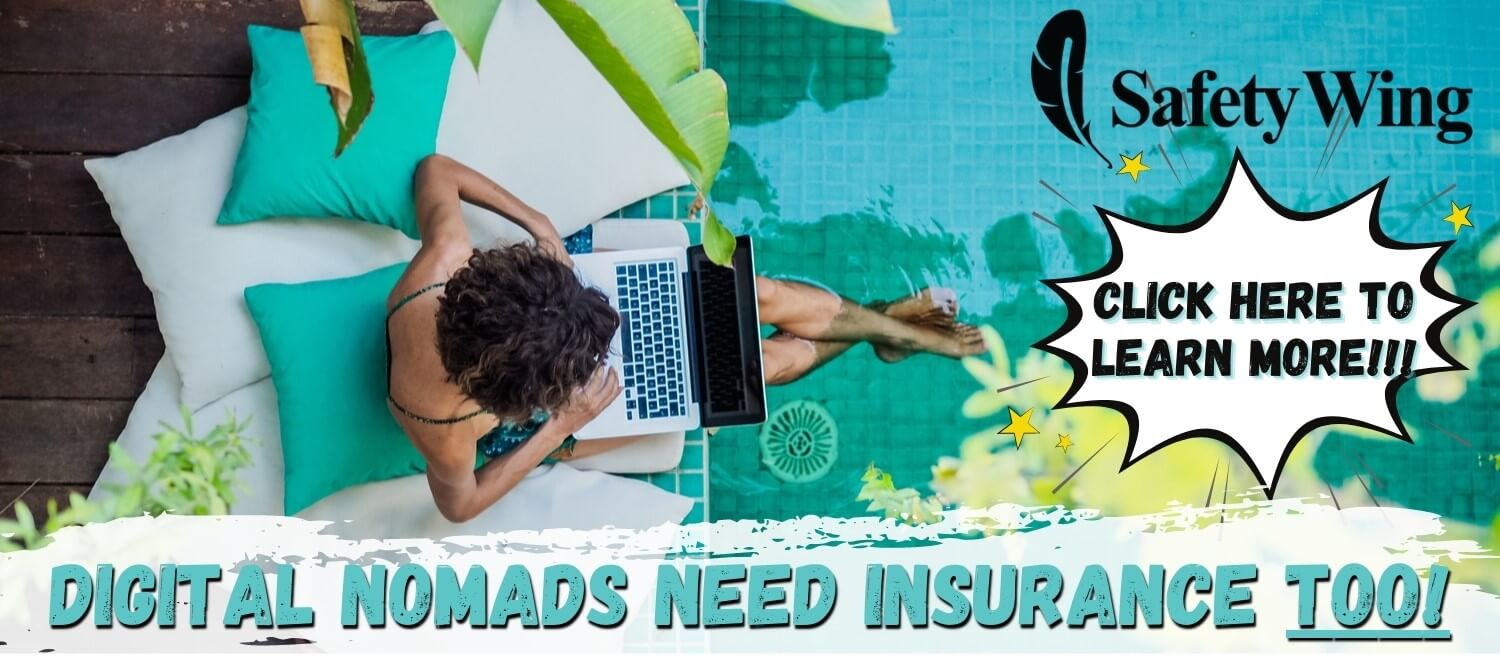 SafetyWing is cheap, easy, and admin-free: just sign up lickety-split so you can get back to work! Click the button below to learn more about SafetyWing's setup or read our insider review for the full tasty scoop.
Final Thoughts on a Gap Year in Japan
At this point, you're probably ready to leave for Japan as soon as possible. We've covered all the important bits about planning a gap year in Japan, so you're in a good position to arrange an INCREDIBLE trip.
A visit to Japan is a one-of-a-kind experience, and one that will be truly life-changing. Whether you plan to explore Japan's spirituality and culture, gorgeous landscapes and nature, or are more interested in the modern high-tech side of things, there's plenty to explore.
Whatever you choose to do on your travels, you'll come away with memories to last a lifetime and stories to share of that time you spent a year in Japan.
---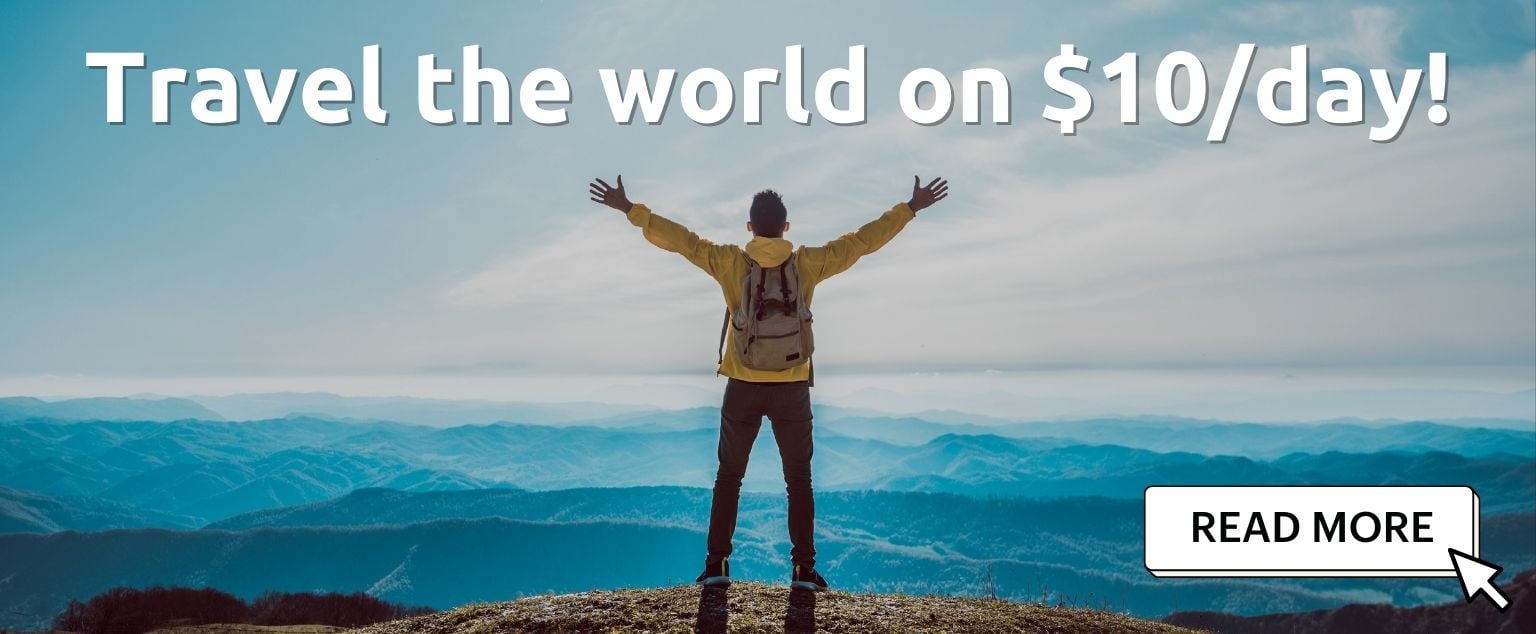 And for transparency's sake, please know that some of the links in our content are affiliate links. That means that if you book your accommodation, buy your gear, or sort your insurance through our link, we earn a small commission (at no extra cost to you). That said, we only link to the gear we trust and never recommend services we don't believe are up to scratch. Again, thank you!