Greece is one of those magnificent places we all dream of traveling to! This is because of places within its borders, like Santorini, and it's one of the most beautiful of the Greek Cyclades islands by far! This picturesque, charming island is found within the majestic Aegean Sea and has an amazing, ancient history.
Our complete Santorini itinerary will cover all of the most beautiful and unforgettable attractions and activities for you to enjoy during your trip to Santorini! Due to the destruction caused to the island during a volcanic eruption in the 16th century BC, you will find characteristic, rugged landscapes surrounding the island, sharing the story of the past natural phenomenon!
Enjoy everything from divine wines to ancient and mysterious towns; we guarantee that you fall in love with this magnificent Greek island!
When planning a trip to Santorini, one of the major factors is the weather. You'll want to go when the sun is out, so you can make the most of the beaches, activities and beautiful scenery that this stunning island is known for! In order for you to know when to visit Santorini, we will share with you the typical weather and some of the best seasons for your traveling adventure.
To spend long days lazing on the pristine beaches, visit Santorini during June, July, and August, when summer is in full blast. It can get very busy during this season as well, but sometimes all of the crowds and high energy can add to your experience! However, for a good mix of great weather and fewer crowds, we reckon it's one of Europe's top destinations to visit in September.
Since Santorini is so open and ferries are constantly working to take people on their many routes, even with the many tourists, Santorini does not get crowded.
The best overall time to visit Santorini is between late April to late November. Choosing to visit during this time frame will increase the chances of having a blast! The weather is prime during this season, making it the ideal time for you to travel to Santorini.
The sea is slightly too cold to swim in between October and May , so this is when Santorini experiences its lowest tourist season. For places as gorgeous as this, you can always expect to see many travelers, so there is no real off-season other than during this time period. If you don't mind a chill, this is a great time to visit if you want to experience local culture with less tourists.
Something that can add so much value to your vacation in Santorini is choosing the right place to stay! Here are some of the places we consider to be the best place to stay in Santorini in 3 days.
Santorini has two principal towns with the most attractions and famous scenery. One of these towns, home to whitewashed, cubiform houses, is Fira.
Fira is situated just above the seawater, on top of an underwater caldera (also known as a crater). You will be enchanted by everything that this town has to offer, from traditional Greek food to remarkable nightlife, some of the best yoga retreats in Europe and central ferry docks.
Oia is another one of these marvelous towns, and it clings to the cliffs above the ocean. With a base that has breathtaking sea views, you will love every moment spent here! Oia is also close to the small islands around Santorini, making it an ideal place to stay for those wanting to see the black, red and white lava pebbles of the Western island beaches. This is the town you think of when you imagine Greece! The charming whitewashed houses and romantic feel will captivate you!
Found north of Fira, lies the beautiful Imerovigli village! This is the best place to visit old churches and immerse yourself in the cultures of Greece. The churches here have storied pasts and are Cycladic architectural style structures.
Situated in the heart of Santiori's most famous village, and complemented by ocean and bay views, this place is a steal for the price. Rustic Mediterranean decor completes the vibe, and whole host of amenities are provided.
Enjoy a stay at this old Greek mansion that has been transformed into a chic and relaxed cheap hotel in Santorini! This family-run hotel provides a warm atmosphere and friendly service.
Dine on breakfast in the well-kept tea garden, and enjoy the modern facilities of this affordable accommodation spot.
For the celebrity treatment and world-class facilities, look no further than the Antoperla Luxury Hotel & Spa! Rejuvenate at the spa center, which includes a sauna, hammam and hot tub, and a vast variety of wellness treatments.
Enjoy the classic mixture of the traditional elements of Greek combined with extravagant modern-day comforts!
Best Hostel in Santorini – Villa Kasteli
Found within Perissa, its famous Black Sandy Perissa Beach is a few steps within walking distance! This vibrant hostel is also central to cafes, restaurants, and taverns that are close to the Greecian sea.
With a bus stop just outside, ready to take you wherever you want to go, this hostel is in a prime location for your Santorini itinerary.
Our Santorini itinerary covers the best places to visit, taking you on a whirlwind adventure of this famous Greek island!
One of the most convenient and scenic ways to get around the island is via ferries and boats. You will find docks dotted all around, and they function 24/7, taking people to their desired destination! Taking to the seas is a charming way to explore Santorini, and it is also affordable.
For those of you who prefer a wilder, less scheduled approach to your traveling, hiring your own car or bike is the perfect option! If you are worried you might get lost in the maze of delightful narrow streets, you can also hire yourself a local guide to lead the way to the mesmerizing attractions on your Santorini itinerary!
Walking in Santorini is a must during some point of your trip! It will add a whole new dimension to your experience and allow you to become enchanted by the diverse stalls, fresh ocean air, unique buildings, inspired artworks and remarkable people of this gorgeous Greek island!
Last, but not least, there are KTEL buses that have central routes from Fira, leading to all of the other major cities just waiting to invite you in! This is a fun way to travel, and will also give you a good understanding of the local atmosphere during your Santorini trip itinerary.
Akrotiri | Santorini Caldera | Santo | Profítis Ilías Mountain | Paralia Vlichada
Spend the first day of your itinerary for Santorini divulging into the magical architecture this island is renowned for, as well as the one of a kind Santorini attractions. We promise to make your one day in Santorini unforgettable!
Day 1 / Stop 1 – Akrotiri
Why it's awesome: One of the most famous ancient settlements that was burnt during Santorini's volcanic eruption!
Cost: $13 USD for entrance to the site, and $2.21 USD for museum entry.
Food Recommendation: Theofanis is a chic, beautiful place for you to delight your taste buds to some authentic Greek cuisine! What Santorini itinerary would be complete without mindblowing food?
One of the reasons people love to travel to Santorini is to engage in sightseeing of ancient ruins, as this majestic island offers more than your typical tropical beaches and tasty food. Due to the rich history of Santorini and the volcanic eruption that is responsible for some of the most remarkable natural wonders, you will find a non-stop variety of historic sites to explore.
The first stop on this Santorini itinerary is to Akrotiri! This fantastic spot is a Minoan Bronze Age settlement that is located on Santorini. This ancient settlement is one of the many that were destroyed in the Thera volcanic eruption. The estimated time of this destruction is in the 16th century BC.
You will find yourself within a site that once belonged to a civilization long past, with many ruins still buried in volcanic ash. Mysteriously enough, some of the divine frescoes and artworks from this settlement have been preserved from this ash and are on display for your enjoyment in the Prehistoric Museum in Fira!
Day 1 / Stop 2 – Santorini Caldera
Why it's awesome: A large volcanic crater, mostly submerged in the breathtaking Aegean Sea!
Cost: $2 USD.
Food Recommendation: Anemoloos is a fantastic restaurant that offers small plate options, so it's perfect to grab a filling snack! You can also find vegetarian options for those more inclined towards a plant-based diet.
One of the best ways to truly marvel during your itinerary for Santorini is to enjoy one of its most jaw-dropping views! The Santorini Caldera is a large volcanic crater mostly submerged within the Aegean Sea. It connects to Santorini's island groups, but also offers one of the most unforgettable sites of this picturesque city you will find!
From this iconic position, you will get a sweeping view of Santorini's towns Fira, Imerovigli, Firostefani and Oia. The gorgeous buildings and dramatic cliff drops are perched far above the sea, and will give you the feeling that you're seeing one of the most beautiful paintings in the world!
This view will help to set the stage for the rest of your vacation in Santorini, as you will be able to fall in love with the profound beauty of each town, and the way they flow into one another. This is an essential viewpoint for all of those wanting to immerse themselves in the timeless wonder that is Greece as a whole!
Santorini is a place that captures the essence of this country in a way that will have you head over heels, and that is clear to see from this special perspective!
Insider Tip: Bring your camera along with you for this one, as well as a good pair of walking shoes!
Day 1 / Stop 3 – Santo
Why it's awesome: A world-renowned winery in Santorini!
Cost: $55 USD (including wine tasting).
Food Recommendation: Santo Winery has a gourmet food shop that is well worth giving a try! Taste things like the indigenous yellow fava beans and the acclaimed anhydrous tomato paste!
One simply cannot visit Santorini without enjoying the divine wines of this region! You will be taken aback by the flavors and styles of wines found in Santo, one of the finest wineries in Santorini. This scenic winery also offers walking tours, wine tastings, and tasty nibbles. Partake in all of this during a lazy afternoon, and even have a glass of wine out on the winery's terrace! This terrace is wide, beautiful, and offers mesmerizing views of the caldera and the lapping ocean waters!
The cafe and wine tasting area of Santo Winery showcases the growth of Santorini's growing wine industry and is a perfect place to put your feet up and share some laughter with travel companions and locals alike.
Due to the unique growing conditions of Santorini island, the wines here have a distinct tang and flavor that will tantalize you! The rich volcanic soil is perfect for growing the prime grapes needed to make wines of this quality, and you will surely be able to appreciate the very unusual and tasty effect that this gives to each bottle!
If you are partaking in your Santorini itinerary between April to November, you can catch a fun and insightful film about winemaking on the island in the Oenotourisme Center! This is a great way to brush up on the history of this sweet, delicious drink during your 2 day stay in Santorini.
Day 1 / Stop 4 – Profítis Ilías Mountain
Why it's awesome: An island summit offering a gorgeous old stone monastery and breathtaking views!
Cost: $2 USD (children 6 years and younger get in free).
Food Recommendation: Enjoy the quaint setting of Taverna Danas and dig into mouth-watering Greek cuisine, served in hearty portions!
Visiting this site is one of the must-dos during your 2 days in Santorini! One of the reasons this beautiful spot is one of the most unmissable Santorini points of interest is because the monastery found on site is built on the very highest peak found on the entire island. Not only that, but it is charming, and showcases the softer tones and nature of the island.
The name of this monastery, Profitis Ilias, means Prophet Elijah when translated. This slice of heaven is a sanctuary found within Santorini! It's located on top of the Profitis Ilias mountain and has been standing since the 18th century. This ingeniously constructed and masterfully designed monastery has been around since 1711, making it one of the oldest you will come across on your Santorini itinerary!
The structure is a divine masterpiece and gives visitors a chance to be in awe of Cycladic architecture at its best! You will also find a museum by the monastery that houses ecclesiastical artifacts and books as well as stunning Byzantine icons and sculptures.
A trip to this historical and significant mountain will give you the opportunity to learn more about Santorini's colorful past and sightsee some of the most stunning architecture and artwork!
Insider Tip: Don't forget to do some exploring of the area whilst you are here! There are lots of hidden gems dotted around this site.
Day 1 / Stop 5 – Paralia Vlychada
Why it's awesome: A popular and entertaining beach that captures the spirit of Santorini!
Cost: Free!
Food Recommendation: Enjoy a delicious meal and a few drinks with the locals at the Sailing and Yachting Center!
Spend the rest of your first day in Santorini lazing on the beach! This is a fun way to wind down, recharge, and get ready for your first night on the island. The Paralia Vlichada beach is renowned for its overwhelming carved cliffs that seem as though they have been skillfully crafted by a sculptor, but are in fact due to the natural processes of the volcanic eruption, the wind, and the sea.
Like most other beaches on Santorini, Paralia Vilchada is characterized by dark volcanic sand with smooth pebbles. The water is relatively shallow and is perfect for those wanting to have a leisurely dip in the welcoming Greecian sea waters!
This beach has an atmosphere all its own, and will open both arms wide to welcome you to the island! With grass umbrellas strewn across the lengthy horizon and stunning sunset views – you will be captivated!
Museum of Prehistoric Thera | Ancient Thera | Skaros Rock | Wine Museum | Perissa Black Sand Beach
Spend the last of your 2 days in Santorini adventuring to the must-see spots and magical places that are found on the island! We will guide you to all of the best Santorini landmarks on a thrilling escape that will teach and inspire you along your journey!
Day 2 / Stop 1 – Museum of Prehistoric Thera
Why it's awesome: One of the biggest tourist attractions on this 2 day itinerary in Santorini!
Cost: $3.38 USD
Food Recommendation: Enjoy unique Greek dishes at Lucky's Souvlakis! Try one of their fully-loaded wraps for a healthy snack.
One of the most well maintained and beautiful museums in Santorini is hands down the Museum of Prehistoric Thera! One cannot travel to Santorini without getting an authentic feel of its past, and all of the ancient civilizations that once called the island their home. One of the most famous of these civilizations is the Akrotiri. This was the name given to the settlers during the neolithic times!
Stroll through this gorgeous museum and bask your eyes on the incredibly well-preserved wealth of wall paintings. Marvel at the magnificent ceramics that showcase the heavy Minoan influence, and admire the stunning gold ibex figurine which dates back to the 17th century, BC!
All of these ancient objects have been kept in mint condition and serve as beautiful reminders of the times that have passed in Santorini. One of the other curious pieces you will stumble across on your adventure in the museum is fossilized olive tree leaves from within the caldera! These beautiful leaves date back to 60,000 BC!
Backpackers often overlook touristy museums. Don't! If you're backpacking Greece, visiting this museum will open your eyes to the fascinating history of Santorini and just how far back the traditions and cultures that have developed go!
Day 2 / Stop 2 – Ancient Thera
Why it's awesome: An incredible historical site with plenty of jaw-dropping scenery!
Cost: $13.32 USD
Food Recommendation: Ancient Thera Studios and Restaurant is a picturesque place to grab a tasty bite to eat! Enjoy sweeping views of the endless seas and relax before the next stop on your Santorini itinerary.
Ancient Thera is an old, antique city that is found 360 meters up on Mesa Vouno mountain! This was once the home to the Dorians, an ancient Greek civilization, during the 9th century BC. This site was named after what the settlers believed to be the mythical ruler of the island, Theras. This civilization lived here happily until 726 AD, and to this day it is a reminder of the old times that can be enjoyed.
This remarkable mountain site has kept plenty of its magic and remains the home to Hellenistic, Roman, and Byzantine ruins! The atmosphere is electric and is one of the most prevalent parts of the experience. You cannot go touring Santorini without adding this gem to the top of your list of Santorini places to visit!
Among the ancient ruins, you can explore magnificent temples and masterfully built houses with inspiring mosaics! You can even shop at an agora (Greek for 'market') and pick yourself up a souvenir, or visit the theater for a show. You will even find a gymnasium on site! This ancient mountain has evolved with the times and remains a very rewarding place to adventure!
Day 2 / Stop 3 – Skaros Rock
Why it's awesome: A famous rock formation surrounded by a collection of mystifying ruins!
Cost: $2.21 USD.
Food Recommendation: Head over to Vigla Restaurant & Cafe for a relaxing meal and have a couple of refreshing drinks! This restaurant serves food that not only will satisfy your taste buds but your eyes as well!
Skaros is known as the most important of the five fortified settlements of Santorini! The rock structure you will find here was once built as a way to provide protection from pirates during the medieval era. The original castle, which is known as Epano Kastro or La Roka (meaning upper castle), was added on and built in the later Byzantine years. The architect of this fabulous building was named Venetian Giacomo Barozzi!
There once used to be an entire settlement surrounding the castle around and below. These people are to this day known as the Kasteli of Skaros. The ruins offer great insight into the ancient ways of Greece and remain one of the most untouched historical sites!
The settlement was known to have been very large and densely populated with 200 houses! The top of the famed Skaros Rock once used to house a beautiful big bell that was rung to warn the inhabitants of imminent pirate attacks!
The view of Santorini from this site is like no other! The ocean will dance before your eyes, and you can somewhat imagine what it felt like to look for pirates yourself. It is ancient sites like these that are celebrated in Santorini for the many stories they tell!
Insider Tip: Be prepared for a half-hour hike! It is well worth it, but you will need to bring along a bottle of water and a good backpack.
Day 2 / Stop 4 – Santorini Koutsoyannopoulos Wine Museum
Why it's awesome: A museum that takes you through the history of wine, as well as offers its own private winery with wine tastings on offer!
Cost: $7.77 USD (including wine tasting).
Food Recommendation: Treat yourselves to an extravagant and scrumptious meal at La Scala!
Santorini's wine museum has been awarded for being one of the top 10 Wine Museums of the World! It's easy to see why, as right from the get-go you are welcomed by classic and inviting, warm decor and incredible staff members who have a passion for wine. This is the place to go for those wanting to learn everything worth knowing about wine making and offers a truly one-of-a-kind experience for travelers in Santorini.
Adding to the already magical ambiance, this museum is nestled in a cave, and because of this, boasts a natural labyrinth that is 8 meters below ground and an impressive 300 meters long!
It has taken 20 years of dedication and hard work for this family-run museum to get built! They invite others to enjoy this world-class facility for themselves! You can really delve into the age-old secrets of true traditional winemaking and expand your knowledge of this fermented, fruity beverage. The museum shares insights into the passed down wine traditions and shares decades of winemaking stories.
You will find many creative representations and exhibits displaying what life used to be like before vine-growing became the norm! You can also listen to an existing audio guide that will take you through the history of wine itself!
Insider Tip: Enjoy the labyrinth first, before indulging in the many incredible wines on offer! It is easy to fall if you are under the influence of these sweet drinks.
Day 2 / Stop 5 – Perissa Black Sand Beach
Why it's awesome: An incredible beaches in Santorini with black sand shores!
Cost: $2.67 USD
Food Recommendation: Have your last meal in Santorini at the ever-glorious Noma Kuzina Mediterra Restaurant! Indulge in the best gourmet Greek cuisine.
A visit to Perissa Black Sand Beach is an absolute must-do! This is the perfect place to wind down after all of the stops on your thrilling Santorini itinerary. Wind down on one of the many white beach chairs and soak in the last few moments of sun before you watch it set in vibrant colors, right over the sea horizon!
Enjoy the remarkable views of open ocean waters lapping onto the unique black sand. This beach is a mecca for those wanting to enjoy the lazy, yet luxurious island lifestyle that Santorini promises. The sand is famous for its color, which is black due to the ever-present remnants of volcanic activity!
Lounge back and let the absolute bliss of your travels catch up to you as you bask in the unusual color of the sand and the ambiance it creates. Don't forget to take a dip in the placid ocean waters and cool down from the remarkable heat that can be created due to the black color of the sand absorbing the sun's rays.
The beach is lined with plenty of bars for you to continue your party and make memories of a lifetime with your loved ones!
Red Beach | Byzantine Castle Ruins | Three Bells of Fira | MATI Art Gallery | Megaro Gyzi Museum
If you are planning a 3 day itinerary in Santorini, don't worry, we won't leave you hanging! Here are some other unbelievable places for you to enjoy during your enchanting Grecian vacation in Santorini!
Red Beach
One of the most popular beaches in Santorini!
No entrance fee.
Yet another spot to marvel at the natural wonder that the volcano of this island has created for you to enjoy!
One of the best places to see during your 3 days in Santorini is the Red Beach! This delightfully small, yet incredibly busy beach is surrounded by breathtaking red hills and mesmerizing volcanic rocks. Not only is it scenic, but it also offers a paradise for those seeking to partake in some legendary snorkeling.
The views of this peaceful cove are insurmountable! A trip to this interesting beach will allow you a chance to see so much of the naturally occuring and majestic features that the island preserves and boasts. One of the most beautiful, and rare aspects that adds to this beach, is its rich red sand!
Another undoubtable draw-card is the location of this magical beach! It is found enclosed by steep red hills that create a riveting, wild scenery all along the landscape.
The cliff has craggy sides that are well worth taking many pictures of. If you feel up for it, you can climb up these mountains and find a mesmerizing view at the top of the massive volcanic rocks protruding the sea!
If you want to immerse yourself in true relaxation, consider staying in one of the nearby Greek yoga retreats.
Byzantine Castle Ruins
Not only insightful, but the view from these ruins offer one of the best panoramic views of Santorini!
Admire the magnificent ruins of an old medieval castle!
It is from this point that most of the photographs of Santorini's whitewashed buildings and cliffs over the sea have been taken.
This famed site is not only one of the most fascinating places to enjoy ancient ruins, but it is also drop-dead gorgeous! The ruin site preserves the remnants of a 15th-century castle, with a mind-bogglingly beautiful view from its citadel. This is hands down the best place to view one of those famous Oia sunsets.
The ruins themselves are beautiful, with crumbling arches and wall and window holes that have views over both the city and the ocean. Be sure to bring your camera along with you for this adventure! You can also stroll along the hills and take in the fresh sea-sprayed air as you enjoy the many scattered remains of a time long past.
Feel like a king or queen as you spoil yourself at this site! The family that once owned this site was on the seat of a family under the Venetians! The castle was constructed to serve as a lookout point, and its original intention is still well-kept today as people from all over the world come to view this very same sight!
The Byzantine Castle Ruins are a must for every traveler looking for what to do in Santorini!
Three Bells of Fira
One of the most worthwhile and beautiful walks is along the route to the Three Bells of Fira!
These bells are found officially on the Catholic Church of Koimisi Tis Theotokou!
A storied church that is an iconic image for Santorini.
The Three Bells of Fira belong to an old church that was originally built in the mid-17th century. It has become a popular attraction in Santorini and is a great addition to your 3 day itinerary in Santorini! The features that make this church most predominant and unusual are its striking blue dome, its enchanting views over Santorini, and of course, its three bells!
The building has survived a massive earthquake that struck in 1956, but has since been renewed and returned to its glory. The site it is built on overlooks the vast Aegean Ocean surrounding Santorini island, as well as a few of its charming small islands that are just off the coast. If you are spending 3 days in Santorini, this is an unmissable spot!
Not only is the church itself an attraction to behold, but the surrounding village and landscape offer plenty for you to enjoy. You can climb the walkway to the church, which showcases some of the most glorious wilderness and views!
Whether you are religious or not, this is a true landmark in Santorini, and it will enthrall you with its unique ambiance!
MATI Art Gallery
An art lover's dream come true in a million different ways!
A space where the Greek visual artist, Yorgos Kypris, displays his awe-inspiring artwork!
The art gallery was first established in 1990.
The MATI Art Gallery is revered among the locals, and is a true gem for tourists to come and gain insight into the world of art in Santorini! It is not only a gallery but a place for open and creative communication among fellow human beings who share a passion for art in all its many mediums and facets. Come and explore the visual art displays put on by the inspiring and revolutionary artist, Yorgos Kypris.
The museum showcases works of art from this top artist and has a massive collection of priceless masterpieces available for you to marvel at. There are different mediums used for each piece vary, with the most monumental artworks being glass, metal, vivid colors and sea-themed! These characteristics of art come together to form some of the most remarkable treats for the senses.
You will find everything from sculptures and installations to drawings and designer jewelry within the gallery walls. This is a spot you don't want to miss during your 3 days in Santorini!
Megaro Gyzi Museum
This wonderful museum was founded in 1980 by the Catholic Diocese of Santorini!
It is housed within a 17th-century old, exquisite family mansion.
The structure was completely unscathed by the earthquake in 1956!
When staying in/visiting Santorini, you are bound to be curious about the prominent architectural wonders that this idyllic island has to share with you! Megaro Gyzi Museum is, in itself, one of these! The building is of exceptional architectural interest, and was skillfully built in a way that shows off the architectural genius of the Greeks!
The eye-catching front entrance arch is decorated with the Gyzi family crest and welcomes you into the mansion where the museum is located. When you travel through the mansion, you will be enthralled by the uniquely distinctive architecture, with one of the main attractions being the ground floor patio. Continue on until you reach the Halls of the Cultural Center!
It is here that you can gaze at the six Permanent Collections that are beautifully exhibited! You can enjoy sightseeing authentic engravings, old historical manuscripts, remarkable paintings of Santorini, old photographs, and Santorinis strata!
This is a fun and informative attraction and will enlighten you to the culture that still thrives in Santorini!
Santorini is typically considered an extremely safe place for travelers of all kinds, whether you are traveling alone, are a single female traveler, are with your family, in a group, or on your honeymoon. You will be welcomed onto the island with open arms, and hassles with tourists are very rare!
However, even though this is the case, it is essential to keep certain safety tips in mind when you travel around the world – so we will share with you some tips and tricks to help you stay extra safe in Santorini! The dangers may not be crime related, but there are still some areas in which you need to keep your wits about you during your trip to Santorini.
Driving is one of these areas! The streets are very narrow, and quite often, two vehicles on one narrow lane can lead to disaster. Be aware of people coming by you on mopeds, scooters, and bicycles! Remember to give people way. Another thing to keep your eyes peeled for are potholes, there are plenty on Santorini's roads!
Be careful when hiking in Santorini, as there are many hills and mountaintops that will seduce you, and though it will be well worth it – you may want to remember these routes can be dangerous if you're not an experienced hiker. Prepare for the heat if you are planning a big hike, and pack your hats and sunscreens for protection against the intense rays. Also, check out our Greece packing list to arrive prepared!
Don't Forget Your Travel Insurance for Santorini
World Nomads' mission is to support and encourage travellers to explore their boundaries. They offer simple & flexible travel insurance, and safety advice to help you travel confidently.
They've been doing it since 2002 – protecting, connecting, and inspiring independent travellers just like you.
Get a quote below or read our in-depth review!
World Nomads provides travel insurance for travelers in over 100 countries. As an affiliate, we receive a fee when you get a quote from World Nomads using this link. We do not represent World Nomads. This is information only and not a recommendation to buy travel insurance.
Whether you are spending a weekend in Santorini or looking for more ways to add riveting adventures onto your 3 day Santorini itinerary, we have you covered with the activities! Here are some of the best day trips from Santorini that you can look forward to during your holiday!
Volcanic Islands Cruise with Hot Springs Visit
One of the most enchanting pastimes in Santorini is island hopping! The island itself is magnificent and offers many other islands off its stunning coastline for you to explore. Spend your day on an unforgettable cruise to the volcanic islands of Santorini's caldera region!
This area is scenic, historic and incredibly interesting! Not only can you sightsee some of the most incredible landscapes, you will also have the chance to swim in hot springs, visit viewpoints to see an active volcano, and explore the charming local villages of Thirassia and Oia.
Fill your day up with this spontaneous and exhilarating day trip from Santorini!
Santorini: Guided Winery Tour
Wine is practically its own language in Santorini and everybody speaks it! Get acquainted with the best of the best and be taken on a whirlwind adventure of several breathtaking wineries!
Each of these spellbinding wineries are of varying ages, with different natives to the island of Santorini that will share their insights and stories with you. What better way to enjoy a Santorini walking tour than with a glass of decadent wine?
You will be given an amazing opportunity to taste the finest wines of each winery during a professionally guided tasting session! Fall in love with the rolling hills and rich wine that has become such a central trademark for Santorini.
Traditional Santorini Sightseeing Bus Tour with Oia Sunset
When touring Santorini, you will want to see all of its major hidden gems and famous landmarks. The best way to make sure you get the lay of the land is by going on a guided bus tour! Be taken to all of the most unmissable of Santorini's popular sites and learn about its uncanny history from an expert guide.
Enjoy the many facets of this mesmerizing island, and relax as you are driven to each site! You will also be taken on a guided tour of the traditional local villages and experience the best volcanic beaches in Santorini.
Complete your day by seeing the most unforgettable Oia sunset!
Santorini: Sea Kayak Tour at Sunset
Take your travels to the next level by introducing one of the most thrilling watersports onto your Santorini itinerary! Experience the most blissful of all sunsets as you skim the lazy ocean waters of the island by floating on a kayak!
Enjoy one of a kind viewpoints from the sea, and be taken with a guide to some of the most beautiful spots! You will be expertly guided along the waters and taken to experience the magic of the black, white and red sand beaches that make up Santorini!
Not only that, but you will also enter mystifying sea caves, and have a chance to swim and snorkel before a tasty dinner!
Romantic Sunset Cruise With King Thiras In The Caldera
Enjoy the best of Santorini from the majestic seas! Cruise the waters, and sightsee some of the most magnificent mountainscapes and oceanscapes in the world. On this remarkable cruise, you will be given the chance to laze out and enjoy an amazing sunset as you sailed across the waves.
Relaxing in Greece has never been more fun or convenient! Make the most of it by going during the sunset, so you can watch the colors dance along the water!
Your ship, named the King Thiras ship, will be comfortable with all necessary amenities onboard!
Find out what people want to know when planning their Santorini itinerary.
Conclusion of Santorini Itinerary
Visiting Santorini is not just about the luxurious hotels, pretty streets and endless array of magical attractions – although these are most definitely a plus! This is a place that captures old stories, traditions, and cultures, and shares them with an open heart to all willing to learn and embrace something new!
You will feel it upon arrival, Santorini is a treasure trove of adventures, as well as a magnificent place to learn about ancient civilizations. We know that with our jam-packed, all-encompassing Santorini itinerary, you will be making memories that will stay with you in your heart forever.
Don't be surprised if you feel pulled to visit Santorini over and over again, as this is the kind of place that will have you feeling sand in your shoes long after you leave!
---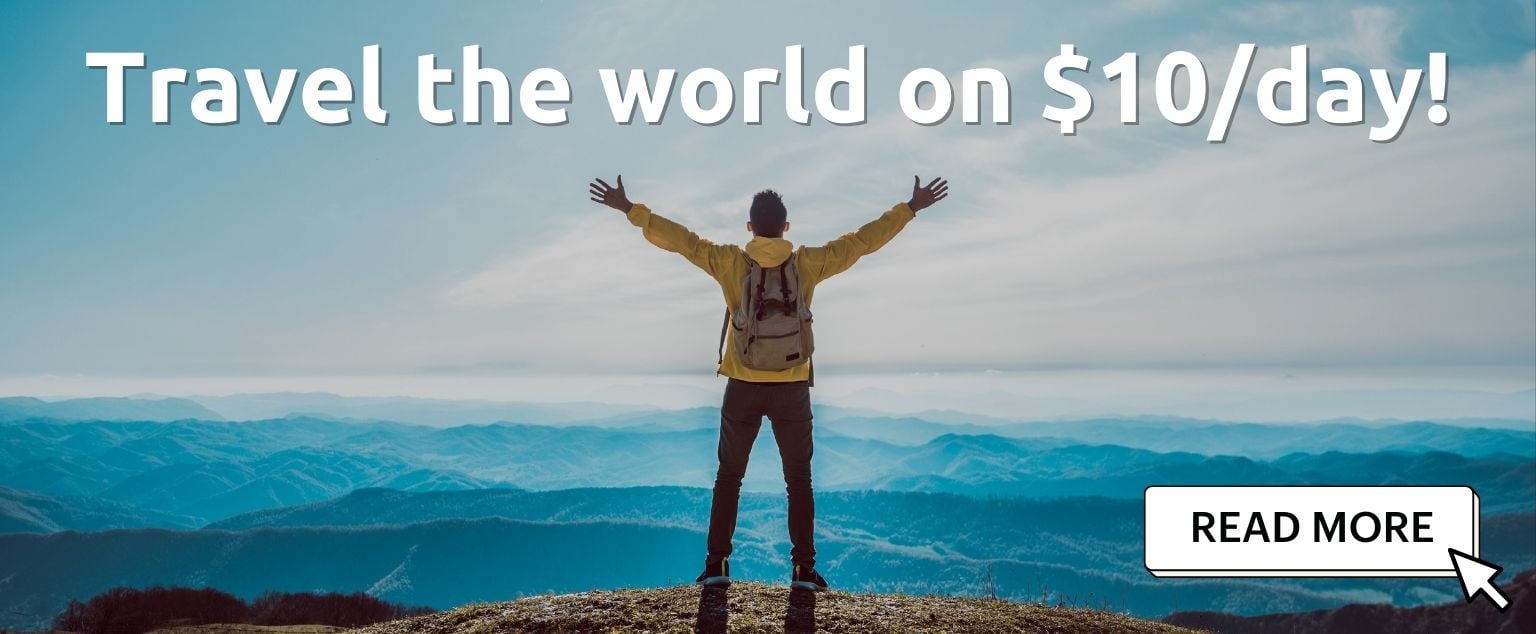 And for transparency's sake, please know that some of the links in our content are affiliate links. That means that if you book your accommodation, buy your gear, or sort your insurance through our link, we earn a small commission (at no extra cost to you). That said, we only link to the gear we trust and never recommend services we don't believe are up to scratch. Again, thank you!