The beautiful city of Seattle is surrounded by water, mountains, and luscious forests that adorn the landscape in a green veil all year round. There's also acres and acres of parkland, perfect for taking a break from the hustle and bustle of busy city life! It is called the "Emerald City" after all, a title that was certainly borrowed from The Wizard of Oz.
Whilst Seattle is not some fantastical place inhabited by talking lions and dancing scarecrows – there is a giant petrified troll though – it's still pretty magical. There's lots to discover here, from gastronomic wonders to cultural icons to outdoor wonderlands.
If you're planning a trip to Seattle, you'll need a little help.
We've written this 3-day Seattle itinerary to help on your adventure. You'll want to explore all the best of the city without wasting any time because Seattle is one of those places where you'd hate to miss something.
Make no mistake: this great city has much to offer. This guide will give you our very best recommendations for when you visit Seattle yourself.
Seattle is the largest city in the Pacific Northwest, and it's a metropolis home to some of the biggest tech companies in the world including Microsoft and Amazon. It is located on the edge of the Puget Sound and at the foot of the Cascade Range mountain, both of which lend to its famous weather and natural beauty.
If you have your own car, you'll need to know how to get around and what to do in Seattle during your time there.
First, you'll need to know how you're going to navigate this great city and learn to get around. The Link Light Rail takes trips between Downtown Seattle and the University District. You can expect a train through the station every 6-15 minutes.
King County Metro Transit is a bus service that runs throughout downtown Seattle and outlying neighborhoods. These buses stick strictly to their schedule which you can find on their website.
We recommend using an all-day regional transit pass! These are available at all ORCA vending machines and cost only USD $8. These cards give you access to all public transit in the Seattle area, including ferries.
Streetcars and the Seattle Center Monorail are also great ways to get around the city. No matter what transportation you decide to take in the Seattle area, they're all fairly reliable and very safe.
3-Day Seattle Itinerary Overview
Day 1 in Seattle: Pike Place Market, The Gum Wall, Seattle Waterfront and Wheel, Seattle Center
Day 2 in Seattle: Capitol Hill, Starbucks Reserve Roastery, Bill Speidel's Underground Tour, Smith Tower, Paramount Theater
Day 3 in Seattle: Burke Gilman Trail, University of Washington, Fremont Troll, Theo Chocolate Factory, Kerry Park
More Places to Visit in Seattle: Alki Beach, Grave of Bruce Lee, CenturyLink Field, Cruise Seattle Waterfront
When deciding where to stay in Seattle, be sure to take note of where the tourist attractions are located and center yourself right in the middle. This way, you'll spend less time traveling and more time doing the things that you've always dreamed of doing: seeing all the Seattle attractions that you possibly can!
Pioneer Square was Seattle's very first neighborhood and home to the first settlers that came to live in the area. Being the oldest neighborhood means there's plenty of history to learn about in the area, and the architecture is absolutely fascinating! The area has become known for its rich culture and is now a great place to come see Seattle's best art.
University District or U-district, as it's lovingly referred to by the locals, is a neighborhood for the young (or the young at heart)! Named after the University of Washington, this district is a hub of constant activity. Students from all over the world come to study at this famous university. Generally, staying in this neighborhood will cut down on transportation costs. This makes it a fun and vibey place to hang out, enjoy the happy hour specials, the active nightlife, and the constant buzz of youthful chatter!
If you're thinking of staying in Seattle for a while, then you might like a VRBO in Seattle which has some good deals for extended stays.
If you enjoy being close to all the action, be sure to check out the City Hostel in Seattle. As you may have guessed by the name, the hostel is conveniently located right in the city center. City Hostel is located in the newly renovated 1920's hotel that hosted the rich and famous from back in the day.
Love staying in hostels when you travel? Check out these awesome Seattle hostels.
Watch the flames flicker in the gas fireplace while cozily tucked up in bed. All kinds of fun pieces are on show here, from a carved-wood table and light-up neon screen to abstract canvases. Heated floors are a nice touch in the new bathroom.
Located in the central suburban neighborhood of Capitol Hill, this simple yet elegant hotel is the perfect place to stay if you're on a budget! Located just 3 kilometers from downtown Seattle and the Space Needle, you'll have easy access to all the main Seattle activities.
The Mayflower Park hotel was built in 1927 and holds great historical significance. Located in the center of Seattle, the hotel is just a 10-minute walk from the major tourist attractions in Seattle, including Pike Place Market and the iconic waterfront. If you're looking forward to living in luxury during your time in Seattle, this is the hotel for you!
On the first day of your Seattle itinerary, you're going to visit many of the city's famous attractions, like Pike Place Market, and ride the Great Wheel, see the Space Needle, and more. Let's get the touristy stuff out of the way first.
9:00 AM – Visit Pike Place Market
Feel the true essence of Seattle at the Pike Place Market and get the opportunity to mingle with the locals. This busy farmer's market was established in 1907, and it's still going strong. What started as a standard place to buy your groceries has now become somewhat of a beloved hangout spot.
The Pike Place Market is the perfect trendy dockside attraction to help you get a feel for the Seattle vibe!
Try out a Seattle food tour for an inside look at the market.
11:00 AM – Add to the Gum Wall
The gum wall is just what it sounds like – a wall that people have adorned with their used-up gum. It can be found just down the road from the Pike Place Market and has been collecting samples since the 1990s. This may sound gross, but hey, you're making your mark on this beautiful city just like everyone else.
12:00 PM – Seattle Waterfront and Great Wheel
The Seattle Waterfront is located right next to the Pike Place Market, making it the logical next step in your Seattle itinerary. It's a great place to go for a short walk as it offers excellent views over the Puget Sound and of Seattle's Skyline.
The most noticeable attraction on Seattle's Waterfront is the Great Wheel. Located on Pier 57, this iconic wheel shapes the Seattle skyline and gives you the gorgeous views of Seattle, day or night. This activity should not be missed by anyone who's a sucker for nostalgic Ferris wheels.
3:00 PM – Seattle Center
Let's move on to the Seattle Center where we'll find many of the city's most iconic points of interest. The Seattle Center was originally developed to host the 1962 World's Fair and many of the landmarks here, like the Space Needle and Monorail, were built as exhibitions.
Nowadays, the Seattle Center is much more than just gimmicks. Aside from hosting many of Seattle's best festivals, like Bumbershoot and Pride, the Center also has the Museum of Pop Culture, Pacific Science Center, and Chihuly Garden of Glass.
We kick off the second day of our Seattle itinerary by visiting one of it's most well-known neighborhoods: Capitol Hill. From there, we'll pay a visit to a legendary coffee house and then go underground to see an alternative side of the city…
10:00 AM – Capitol Hill
Capital Hill was once the center of the counterculture movement in Seattle. Imagine beatniks, hippies, poets, artists, philosophers all mingling on a single street. Thanks to radicals like these, the neighborhood over time has become imbued with that special sort of quirkiness that you can really only find in the Pacific Northwest. Though it is was discovered long ago already by the tourist masses and has lost a bit of its original charm, Capitol Hill is still one of the cooler places to visit in Seattle.
2:00 PM – Visit the Starbucks Reserve Roastery
Starbucks is one of Seattle's most iconic companies, so why not visit their place of origin? The Starbucks Reserve Roastery has become somewhat of a coffee museum, and is just nine blocks down from the original Starbucks store! The Starbucks Reserve Roastery was the first of its kind, opening in December 2014.
Here, you can learn all about Starbucks refined art of making coffee and enjoy an extraordinary range of products not served at your everyday Starbucks!
3:00 PM – Underground Tour
Seattle suffered a great fire in 1889, instead of giving up, they built an entire city on top of the burnt-out city. This means that there's now an entire underground city just waiting to be explored! This is the only way to explore the many underground Seattle tunnels that the city has to offer.
The tour begins beneath Doc Maynard's Public House, and then leads to where it all began: Seattle's birthplace, Pioneer Square! You'll then plunge underground for a spectacular time-capsule view of the burnt, buried city.
5:00 PM – Smith Tower
We've all heard of the Space Needle in Seattle, but it always has long queues and the waiting time can be more than a visitor can afford to spend when only spending 2 or 3 days in Seattle. This is why we recommend the viewing platform at the Smith Tower.
Seattle's original skyscraper, Smith Tower, offers a great history lesson while also providing some of the best views of Seattle. Built in 1914, the Smith Tower has been an iconic Seattle skyscraper for over 100 years.
8:00 PM – See a show at the Paramount Theater
The Paramount Theater is not only the oldest but the most prestigious theater in Seattle. In fact, we would go as far as to say that it's a Seattle icon (not as big as Nirvana though).
Why is it so iconic? Well, the Paramount Theater is known for Broadway shows, famous musicians, plays, and productions that rival the world's best. The architecture too is also noteworthy: the theater is designed in an ancient Chinese style complete with a golden dragon!
We've saved the best for last in this Seattle itinerary. Today will feature some of the most interesting and magical places in Seattle. We'll get to visit a university, a chocolate factory, and even a local troll…sounds like a fairytale already right?!
We end the day in the Queen Anne neighborhood, which features one of the most impressive panoramas in the entire city. Soak it in folks.
9:00 AM – The Burke Gilman Trail
Whether you're feeling up for a bike ride, or a gentle stroll, getting your body moving is always the best way to start the day. The Burke Gilman Trail is a beautiful trail that's frequented by many locals every morning, so you'll feel completely safe!
The Burke Gilman Trail is a multi-use recreational trail that stretches an impressive 27-miles (43 km).
11:00 AM – Tour the University of Washington
Checking out the University of Washington's campus is not just for soon-to-be college students, it's also for inquisitive people who like to do a little sightseeing during their trips. You can explore on your own, or take a student-lead tour, but we recommend taking the time to venture out on your own.
So why tour a university? It just so happens that the University of Washington is one of the most beautiful campuses in the world. The architecture of the buildings is absolutely gorgeous.
3:00 PM – The Fremont Troll
We're going to be making a quick stop at a local favorite in Seattle: the Fremont Troll.
Originally commissioned by the city as a sort of "urban renewal" project, the statue literally serves no purpose, besides attracting curious travelers and perhaps deterring any would-be billy goats that might want to cross the bridge. It's a testament to how unique and irrelevant Seattle can be and has become one of the most beloved places in the city.
4:00 PM – Tour Theo Chocolate Factory
The Theo Chocolate Factory Tour is an hour-long interactive chocolate experience. During the tour, you'll discover the origins of cocoa and how they create their chocolate from scratch. You'll also get the opportunity to explore the inside of the factory and see where the magic happens. It might not be quite as extravagant as Willy Wonka's Chocolate Factory, but it sure is close.
6:00 PM – Kerry Park
We end our 3-day Seattle itinerary on the best note possible, by visiting a park that features arguably the best view of Seattle there is. Kerry Park, located in the Queen Anne neighborhood is very small itself but affords spectacular views of the city. From here, one can see the Space Needle, the Seattle skyline, and the imposing Mt. Rainier in the background. Bring a blanket, a bottle of wine, maybe some chocolates from Theo, and enjoy the view. Few other panoramas can really compete with this one.
Aspiring photographers: be sure to bring a longer lens or a zoom camera. The city is close but not THAT close so you'll need a little extra range to get the best photos.
Need a place quick? Here's the best neighborhood in Seattle
If you're staying for more than 3 days in Seattle, you're going to need a few extra activities and Seattle day trips to add to your itinerary! Here are a few of our favorite activities. We've included everything from a boat tour to additional landmarks to explore.
Alki Beach
Whether you're in the mood to wake up with a refreshing dip in the Puget Sound, or simply spend the morning walking along the shore with your feet in the sand, Alki Beach is the perfect place to do it!
Enjoy the fresh sea-breeze before the crowds descend on this all-too-famous beach. The views of the Seattle skyline are absolutely spectacular, and they make for a great photo opportunity!
The Grave of Bruce Lee
This one is for all the kung-fu fans out there!
Few people know that Bruce Lee actually spent a good portion of his younger life living in Seattle (and teaching martial arts there) before hitting it big in Hollywood. His wife was from Seattle herself and together they owned a home there. When Bruce Lee eventually passed away, his remains were placed in the Lakeview Cemetery at Volunteer Park.
The gravestone itself is fairly simple, consisting of nothing but a rock effigy. His brother, Brandon Lee, is buried next to him with an equally austere monument. People can visit here to pay their respects if they like and, in fact, it's quite a popular thing to do in Seattle.
If you wanted to spend more time in the vicinity and turn this activity into a half-day, you could spend some extra hours walking around Volunteer Park. The Asian Art Museum is also located in the park and it's a fairly good one too.
Watch a game at CenturyLink Field
CenturyLink is Seattle's largest athletic stadium and home to some of the most ferocious fans in the country! The stadium was built between 2000 and 2002 to replace the crumbling Kingdome. It can hold up to 69, 000 people but has one of the smallest arenas out of all football stadiums in the US. This helps to funnel the shouts into a mighty "crow."
Seahawks fans are some of the most passionate fans in the game of football. In fact, in 2013, fans broke a record for being the loudest fans in the world.
Elliot Bay Mini-Cruise
Enjoy an hour-long narrated cruise, where you can listen to the history of Seattle and see magnificent views of the Seattle skyline from the water. You'll see panoramic and up-close views of the Seattle shipping port and surroundings.
Don't forget to bring your camera along for the ride, as you'll see some incredibly unique views of the Seattle area from the water.
When you're planning your Seattle itinerary, you're sure to be wondering: "when is the best time to visit?"
Well, we've got all the info for you right here! Although there isn't a wrong time to visit Seattle, everyone has their preferences.
The quiet season extends from November to March. During this time Seattle experiences heavy rains, although this brings with it all the cozy feelings that Seattle is so famous for. From June to August, Seattle experiences its busy season, and many tourists pour into the city as the rains subside.
Seattle is a fairly cold city all year round, so be sure to pack warm clothes, or leave space in your luggage for the gorgeous jackets you'll be buying while you're there. Here's what you can expect from Seattle throughout the year:
Travelers will be happy to know that Seattle is rated as one of the safest cities for walkers. Although the city gets a bad rap in the US, you'll never feel as if you're in danger. While traveling, you always need to take precautions, so here's what you should be doing to stay safe in Seattle.
It's advised that you stay away from quiet areas at night. It's best to stick to the well-lit areas that attract a lot of people. Pick-pocketing takes place in Seattle, just like every other major city, so be sure to keep an eye on your possessions at all times.
Seattle does have a large population of homeless people, and although few of them are dangerous, they may hassle you for money. Don't be surprised by this, but do feel free to decline.
Just to be safe, be aware of your surroundings and stick to more populated areas. Although it is unlikely that anything should happen to you during your trip to Seattle, it's always best to be cautious.
Don't Forget Your Travel Insurance for Seattle
ALWAYS sort out your backpacker insurance before your trip. There's plenty to choose from in that department, but a good place to start is Safety Wing.
They offer month-to-month payments, no lock-in contracts, and require absolutely no itineraries: that's the exact kind of insurance long-term travellers and digital nomads need.
SafetyWing is cheap, easy, and admin-free: just sign up lickety-split so you can get back to it!
Click the button below to learn more about SafetyWing's setup or read our insider review for the full tasty scoop.
Find out what people want to know when planning their Seattle itinerary.
Final Thoughts
One thing we can all agree on is that Seattle is an incredibly dreamy city! It's not surprising that Seattle has become the setting for many sitcoms and romcoms.
Seattle has so much to offer, from the hustle and bustle of the great big city, to the fresh air and beautiful views that the natural surrounds provide. It's no wonder visitors struggle to stay away- once they've visited once, they're sure to return!
No matter when you decide to visit, or where in Seattle you stay, you're guaranteed an awesome time!
Get ready for a great adventure! If you're ready to fall head over heels for this paradise in the Pacific Northwest, be sure to start organizing your Seattle itinerary soon!
---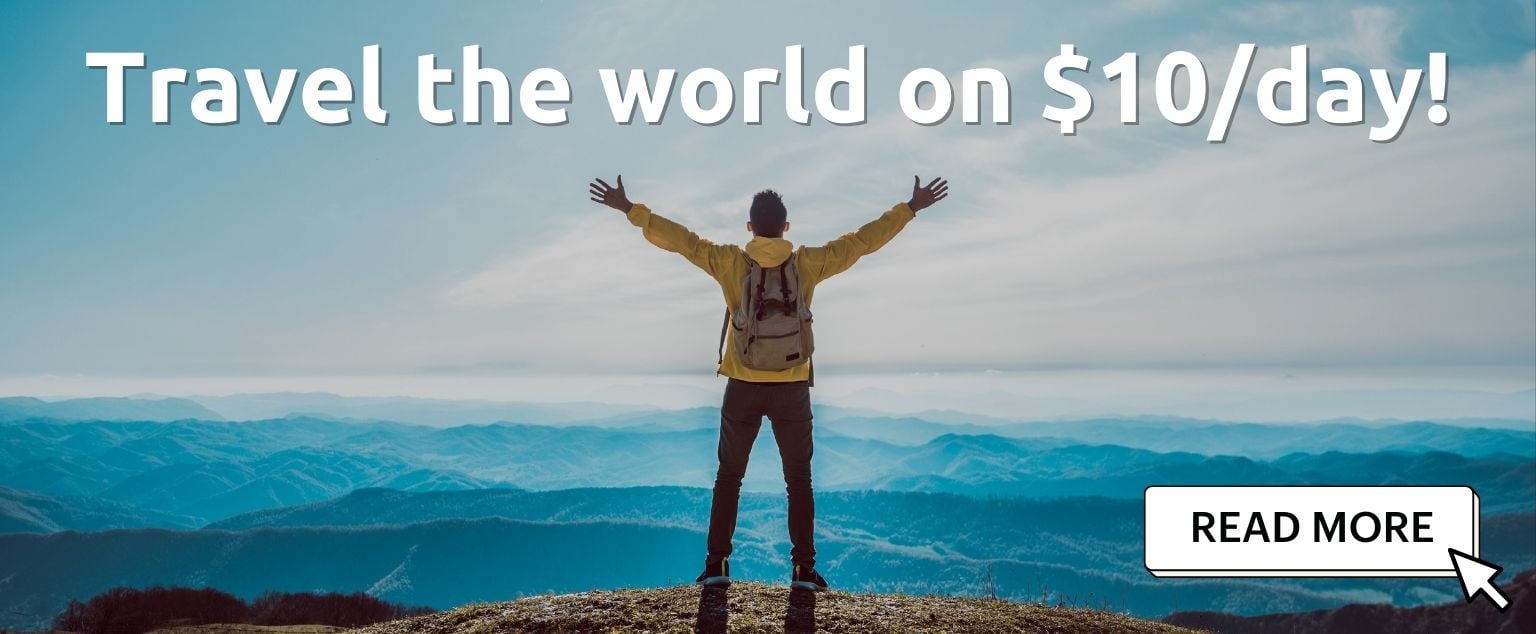 And for transparency's sake, please know that some of the links in our content are affiliate links. That means that if you book your accommodation, buy your gear, or sort your insurance through our link, we earn a small commission (at no extra cost to you). That said, we only link to the gear we trust and never recommend services we don't believe are up to scratch. Again, thank you!