Tucked away in the Pacific Northwest, Seattle is a beautiful destination that offers big-city living with the little bonus of STUNNING natural sights on your doorstep.
Just a short drive from the city you'll find mountain peaks surrounded by lush forests, excellent beaches, and incredible scenery to feast your eyes on. Explore wine country, national parks, seaside villages, and even waterfalls!
With so much to see and do nearby there are SO MANY great day trips to take from Seattle. Take a look at some of our FAVES for an unforgettable Seattle getaway!

Unlock Our GREATEST Travel Secrets!
Sign up for our newsletter and get the best travel tips delivered right to your inbox.
Getting Around Seattle, and Beyond
Seattle is a must-visit US city that gives you so much more than your average busy city vibes. Surrounded with incredible nature and magnificent views, visiting Seattle promises so much more than shopping and eating – hello exploring!
That being said, Seattle is a sprawling city with a reputation for some pretty sticky traffic jams. As a visitor we highly recommend planning your visit to the city without a car, so you can avoid the gridlock. The public transport is hassle-free and super reliable, making it easy to get around.
The city's Metro is the easiest way to get about. The network of bus and trolley routes is pretty extensive, and can get you almost anywhere in the greater Seattle area.
The Seattle Streetcar offers a number of lines that cross the city. These are super convenient and fun for visitors!
There's a light rail service that connects Seattle with the airport, stopping along the way at various points.
The Seattle Monorail offers a speedy way to get around with departures every 10 minutes, connecting key points in the city.
To visit nearby islands like Whidbey and Bainbridge, you can take a ferry!
Hiring a car is best if you are planning to explore the nearby national parks – just try and avoid the main city streets.
Wherever you stay in Seattle, you will find it easy to explore and find a public transport option nearby. Don't get caught up in walking everywhere, try out something different like the monorail!
Half-day Trips From Seattle
When you don't fancy a big day out, the close by surroundings Seattle are well worth exploring! Expect scenery that takes your breath away, fun family outings, and wine country on these easy half-day trips from Seattle.
Snoqualmie Falls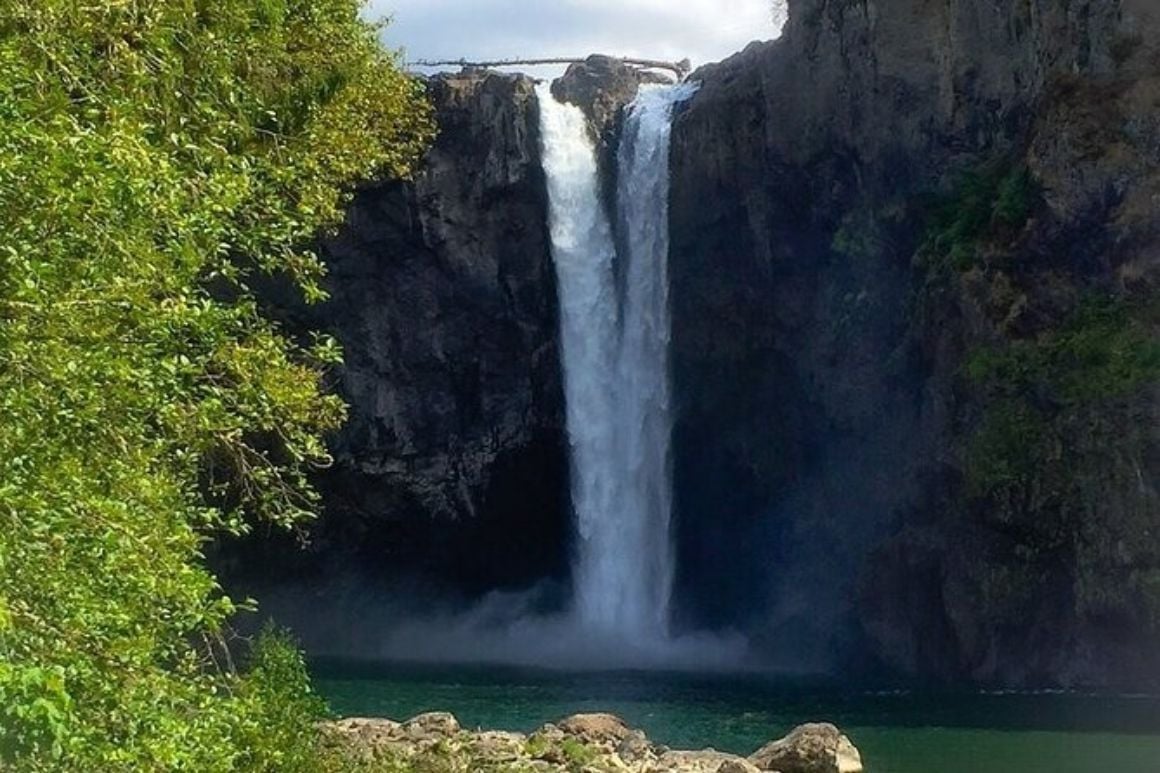 The Snoqualmie Falls are just 30 minutes from the city, and is outstanding! It's even free to visit – hello budget travelers!
East of Seattle, along the Snoqualmie River, this 268-foot waterfall is a stunning natural sight.
The tumbling waterfalls are surrounded by dense conifer forests, adding a sense of magic and mystery to the scenery. Visit the upper observation deck to enjoy the best views of the falls, and hike to the lower deck to access the gift shop. The term 'hike' is probably a stretch – it's not strenuous at all.
There's more to Snoqualmie Falls than just being really, really, ridiculously good-looking (thanks, Zoolander). They're an important generator of power for the Puget Sound region, and have cultural significance for native communities.
Suggested trips: Snoqualmie Falls Tour
Boeing Everett Factory
You don't need to be an aviation enthusiast to enjoy a visit to the Boeing Everett Factory. This is an easy half-day trip from Seattle to enjoy if you're tight on time, it's just 30 minutes from the city.
There are various exhibits dedicated to the history, and future, of flight. The factory even celebrates the women who contributed to Boeing during the war effort! Visit the aerospace exhibit and try out the immersive simulation – not for the weak stomached. There are even drone and robotic interactive experiences where you learn to code robots and fly drones.
The latest addition is the Boeing Backstage Pass – an interactive theatre experience offering a behind-the-scenes look at the factory.
Make sure you book your tickets in advance to be sure to get all the insider info!
Woodinville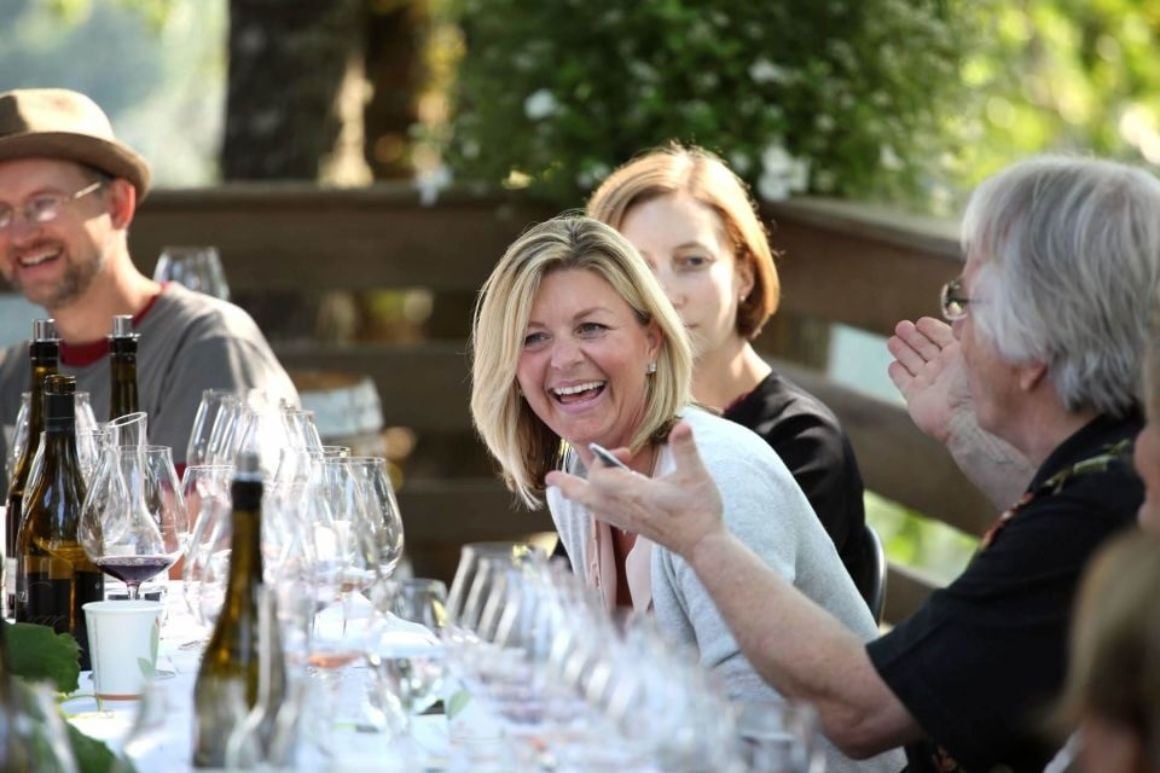 A local and tourist favorite alike, Woodinville is an easy 25 minutes outside of Seattle. The main attraction in the area is wine tasting. There are over 130 wineries, as well as restaurants and breweries. In fact, there's even an app – Woodinville Wine Country – to help you explore and plan your trip (and find great discounts).
If you've got some extra time, there are various tours you can take around the beautiful area, as well as some gorgeous hotels and bed and breakfasts to stay. Despite Woodinville's proximity to Seattle, the area has a laid back and almost pastoral feel.
Outside of wine tasting, you can enjoy a hike or a bike ride through the beautiful Sammamish River Valley or see it all from a different perspective in a hot-air balloon!
Visiting Woodinville is one of the best things to do in Seattle when you are looking to relax and escape city life.
Suggested trips: Snoqualmie Falls & Woodinville Wine Tasting
Is This the Best Daypack EVER???
Full-day Trips From Seattle
When you want to escape the heavy traffic and bustling streets for more than just an afternoon, there are some incredible full day trips to take from Seattle. Encompassed by outstanding nature and in a magnificent part of the US, any trip to Seattle isn't complete without heading out of the city for some time in Mother Nature.
Whether you're backpacking the USA or spending a weekend in Seattle, these day trips are definitely worth the drive!
Mount Rainier National Park
A day trip from Seattle to Mount Rainer National Park promises plenty of fresh mountain air and gorgeous scenery. There are various ways to explore the national park –
If you're very outdoorsy, consider turning your visit into a weekend, or longer. You can hike, walk and trek the magical setting, stay in beautiful cabins and immerse yourself in the beauty of the park.
But if you're short on time, you can get the very best views of Mount Rainer, Mount St Helens, and sweeping meadows and forests from Panorama Point.
As well as majestic views and jaw-dropping scenery, you're likely to spot wildlife too! From birds and small critters to larger wildlife species, the national park gives you the perfect chance to get your David Attenborough on.
Finding a tour from Seattle is fairly easy, with the bonus that you don't have to do any of the driving!
Suggested trips: Mount Rainier Park All-Inclusive Small Group Tour
North Cascades National Park
North Cascades National Park is considered one of the most beautiful parks in the US, and is one of the best day trips to take from Seattle. With its glacier peaks, icy blue lakes, and emerald forests, it's a feast for the eyes and tonic for the soul.
Leave the city behind for a day (or more – you won't be sorry!) at any time of year. If you want a complete break, book a secluded mountain cabin for a few nights to completely disconnect.
There's only one paved road in the whole park – the North Cascades Highway – which bisects the park. If you want to explore deeper, you'll need to be prepared to navigate some dirt roads, or go it on foot.
Get picture-perfect panoramic shots from a variety of scenic lookout points that showcase the lush mountainsides and glittering lakes below.
Of course, the summers are ideal for hiking, walking, and kayaking. There are a number of trails to explore deeper in the park that range in difficulty and distance. The tougher mountain hikes reward you with some pretty jaw-dropping scenery if you're up for the challenge.
Whidbey Island
Whidbey Island is just a short drive away, and is a simpler day trip from Seattle – think relaxing and peace. The island has great beaches for a day in the sun, as well as rolling hills, cliffs, and idyllic farmlands.
The island's quaint villages are perfect for some cheeky retail therapy. Explore the variety of galleries and boutiques, stopping at adorable cafes for an ice coffee and super tasty cake. There are also historic state parks and popular wineries!
Langley is a tiny, picturesque town. The main center has quaint cafes, restaurants, galleries, and shops to explore. Another small town to check out is Coupeville, with its iconic red wharf.
When it comes to parks and reserves, Whidbey Island has many! From state parks like Deception Pass State Park, Joseph Whidbey State Park, and Fort Ebey State Park, to Ebey's Landing National Historic Reserve, to name a few. There are plenty of opportunities to go walking and hiking in nature.
Suggested trips: Whidbey Island Deception Pass Private SUV Tour
Olympic National Park
Olympic National Park is arguably one of the most strikingly beautiful destinations in Washington State. It takes a good two-and-a-half hours to drive there from Seattle, but the views are absolutely phenomenal.
The park is widely known for encompassing different ecosystems, and offering a wide variety of different types of nature. From the rugged Pacific Shore to the wildflower meadows and subalpine forests, there's plenty to see and explore.
If you've only got a day to explore this vast park, make sure to include some of these top spots;
Hurricane Ridge is great for hiking and snowshoeing and offers excellent views of the Olympic Mountains.
Lake Crescent is a pristine glacier lake with unbelievably clear water – go hiking here or take to the water in a kayak.
Grab some Instagram-worthy shots of Sol Duc Falls – a gorgeous waterfall surrounded by a thick forest. Bring your swimming gear if you're keen to soak in the nearby hot springs.
Lastly, don't miss out on some beach time on the sandy shores along the Strait of Juan de Fuca.
Suggested trips: Olympic National Park Tour from Seattle
Bainbridge Island
Another nearby island worth exploring is Bainbridge Island. Just a short, scenic ferry ride from the city, the island is widely known for its natural beauty, as well as its historical and cultural heritage.
You must be sure to visit the beautiful Lytle Beach, and gorgeous Bloedel Reserve arboretum and gardens. The island has various hiking and walking trails to enjoy on your day trip from Seattle.
If art and culture is more your thing, there are plenty of historic and culturally significant places to see on the island. Visit the Suquamish Museum to learn more about the Suquamish people, explore the Japanese American Exclusion Memorial, or learn about the history of the area at the Bainbridge Island Historical Museum.
Foodies will delight in the island's many wineries, breweries, and eateries. Sip on locally produced wine, cider, beer, and coffee, or feast on tasty morsels like artisanal ice cream, or pastries.
Suggested trips: Full-Day Small-Group Bainbridge Island Wine and History Tour
Fort Nisqually Living History Museum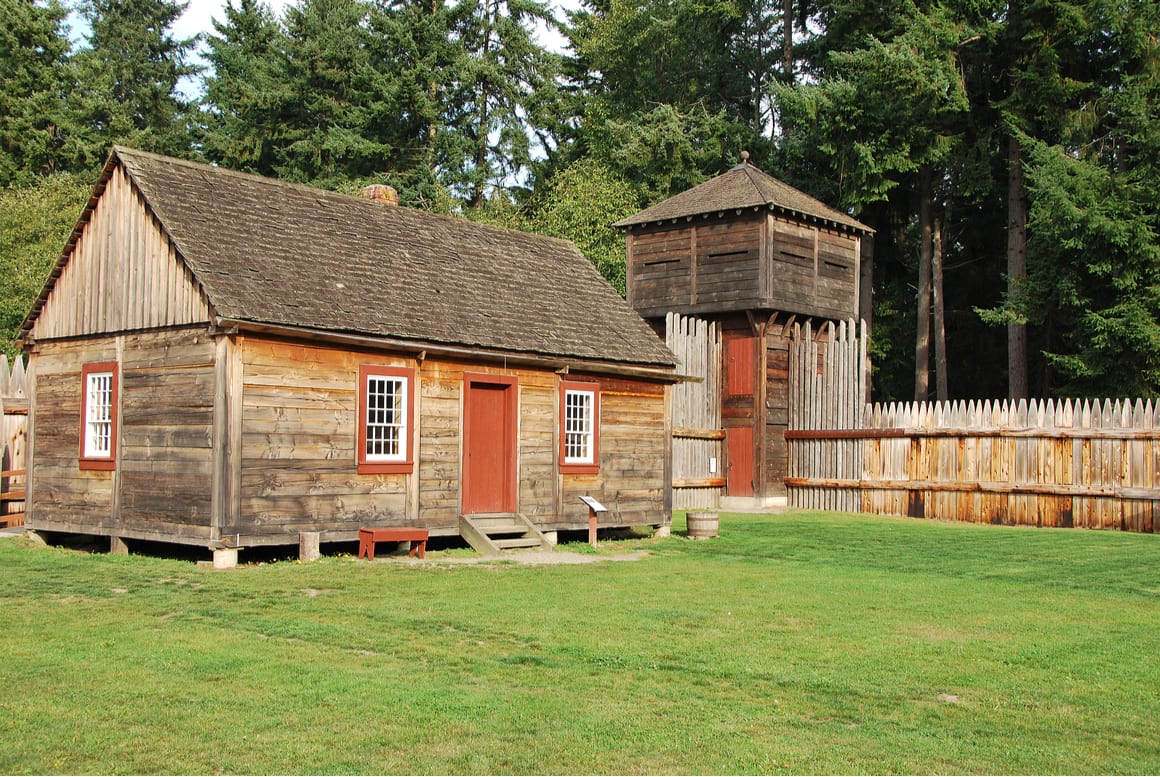 Take a step back in time at Fort Nisqually Living History Museum. Featuring two original buildings – the granary and the Factor's house, the museum offers a glimpse into life in the past.
The staff walks about in period costume, and you can stop by the working blacksmith shop and a demonstration kitchen to fully appreciate what life must have been like in the 1850s. It's a great interactive experience of history – one for the history buffs.
If you're traveling with the kids, they can try their hand at woodworking, fetching water, and playing traditional 19th-century games – it's great fun for the whole family.
Spend as long as you like seeing all the original artifacts and engaging with the staff who remain remarkably in character the entire time, sharing with you a wealth of interesting facts about the time period.
Bellingham
Just 20 or so miles from the Canadian border you'll find the city of Bellingham – the largest city in Whatcom County. The county is blessed with abundant natural beauty and plenty of outdoor adventures.
There are several great beaches within easy reach of the downtown area – perfect for long walks and sun-worshipping. Hiking through the scenic area is highly recommended. There are a variety of trails to explore, ranging from easy and flat to more challenging mountainous hikes.
Be sure to see the the spectacular Chuckanut Drive and Mount Bake Highway to take in the breathtaking views from these iconic routes!
Whatcom Falls Park has four sets of waterfalls, and is great to visit in the summer for swimming, fishing, and enjoying the outdoors.
The kids will love the Bellingham Railway Museum, as well as the SPARK Museum of Electrical Invention. Book a stay at this stylish and spacious downtown studio to extend your visit.
Leavenworth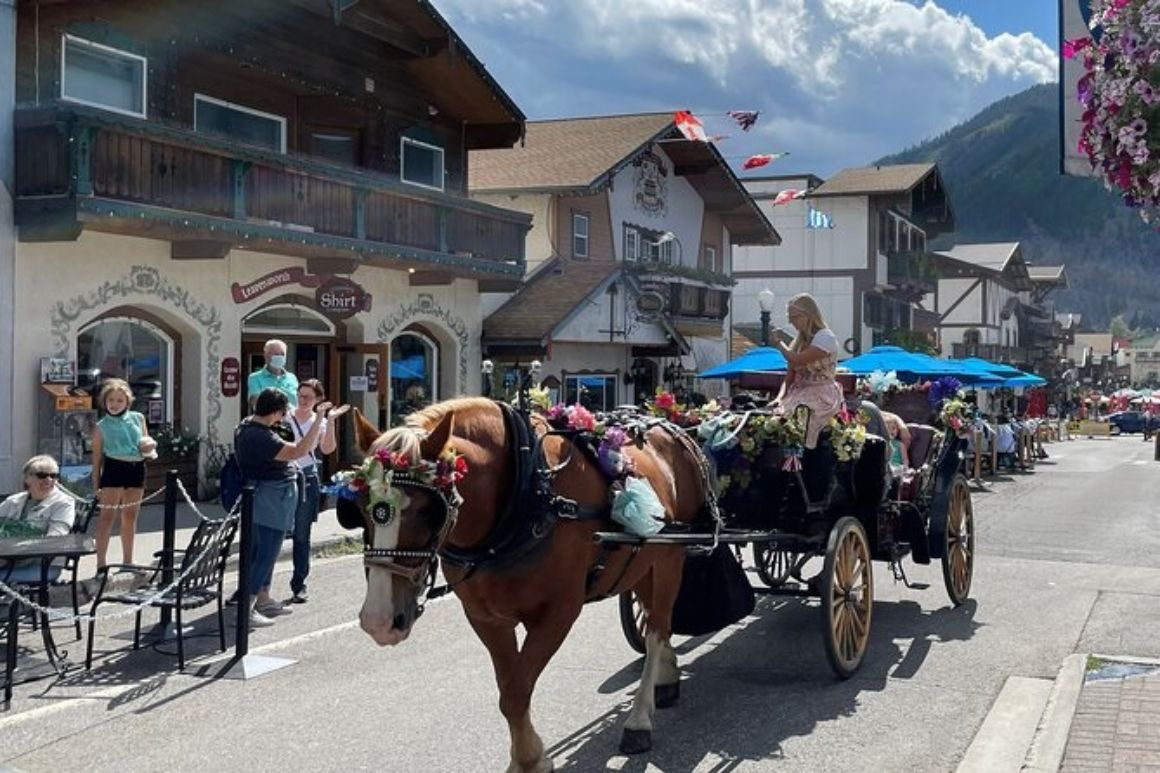 If you find yourself in Leavenworth, you'd be forgiven for thinking you'd been teleported to a traditional Bavarian village in Germany. It is one of the more popular day trips from Seattle.
In addition to the Alpine-styled exteriors of the buildings, Leavenworth's streets are flanked by endearing specialty shops selling everything from cheese to meats and chocolate, as well as jewelry and clothing.
Feast on traditional Bavarian-style food – hello, bratwurst and schnitzel. But there are also Italian and South American restaurants. Dining here is a real treat!
Top tip: don't forget to stop by the Gingerbread Factory for a delectable, sweet treat.
No matter what time of year you visit Leavenworth, there's something to see and do. In the warmer months, hiking and biking and birding are popular, while in the winter, skiing, snowshoeing, and snowmobiling are great.
Of course, this Seattle day trip is even more enjoyable at Christmas time – decorations, snow, carolers – the works!
Suggested trips: Leavenworth Tour from Seattle
Gig Harbor
Gig Harbor is a quaint seaside village that simply oozes romance. The location is near Puget Sound with views of Mount Rainier – it's about as picturesque as you can imagine. We highly recommend making a weekend of your visit with a stay at the gorgeous Inn at Gig Harbor.
Days spent here can be filled with strolling the streets, popping into adorable boutique shops, and chatting with friendly locals. If you walk down to the water, you can check out all the small boats, yachts, and other watercraft.
When the conditions are good you can hire a kayak, a stand-up paddleboard, or take a boat cruise for a different view of this pretty village. On cold weather days, Ocean 5 is a fun place to spend a day playing laser tag, arcade games, and bowling.
Once you've worked up an appetite, the waterfront area has various dining options, as well as a number of places where you can sample brews from local breweries. On warm sunny days be sure to choose a venue with outdoor seating so you can enjoy the incredible views.
Small Pack Problems? 😉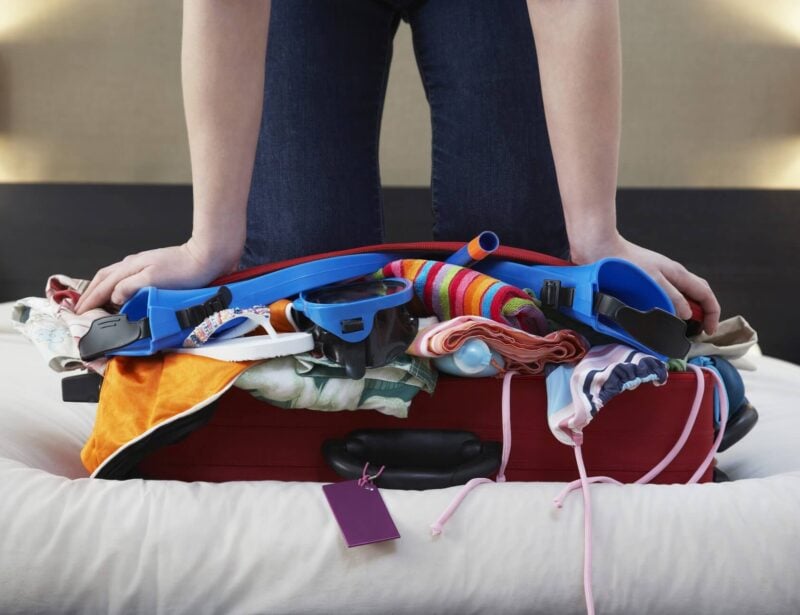 My missus travels with all her clothes in ziplock bags: don't be like my missus. UP YOUR PACKING GAME!
Packing cubes for the globetrotters and compression sacks for the real adventurers – these babies are a traveller's best kept secret. They organise yo' packing and minimise its volume too so you can pack MORE.
Or, y'know… you can stick to ziplock bags.
View Our Fave Cubes
Or Check Out the Sacks!
Don't Forget Your Seattle Travel Insurance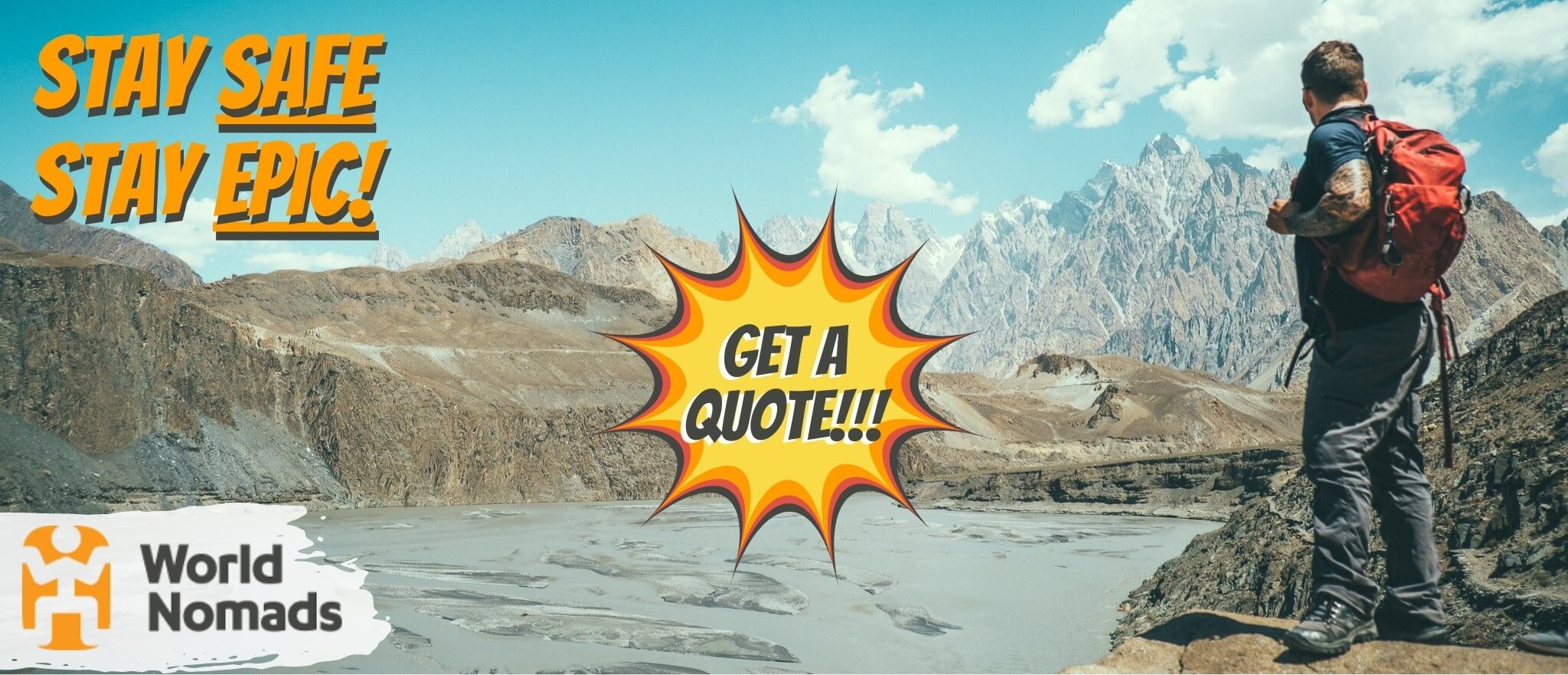 World Nomads' mission is to support and encourage travellers to explore their boundaries. They offer simple & flexible travel insurance, and safety advice to help you travel confidently.
They've been doing it since 2002 – protecting, connecting, and inspiring independent travellers just like you.
Get a quote below or read our in-depth review!
World Nomads provides travel insurance for travelers in over 100 countries. As an affiliate, we receive a fee when you get a quote from World Nomads using this link. We do not represent World Nomads. This is information only and not a recommendation to buy travel insurance.
Final Thoughts
As a destination, Seattle and its surrounding areas really have so much to offer. Whether you're a nature enthusiast looking for a hiking adventure or national park to explore, or you're into food and wine and history, there's something for you.
A short day trip in Seattle can transport you from the city to the slopes of Mount Rainer, the shores of Puget Sound, and even a village that seems to have been lifted straight out of Alpine Germany.
Our favorite day trip from Seattle? It's a tough one pick but we'd suggest that you make a point to check out the wine country of Woodinville and the scenic drives around Bellingham.
---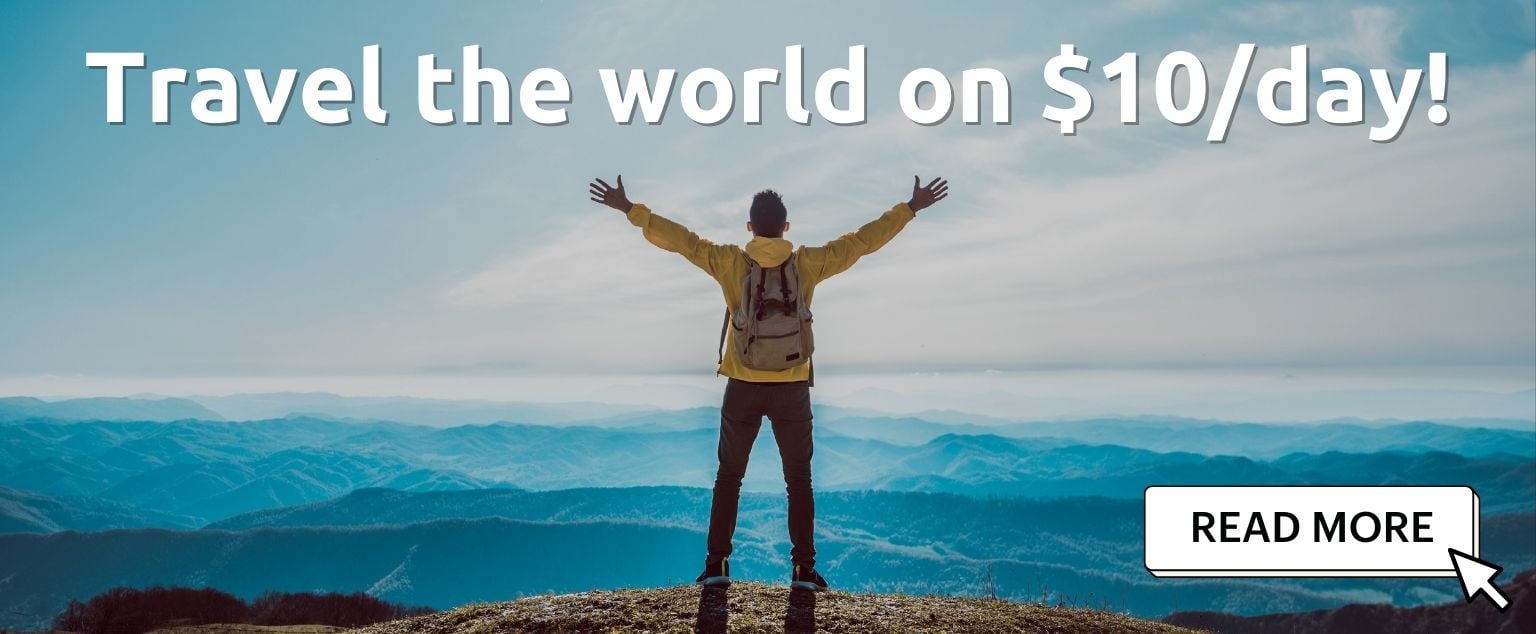 And for transparency's sake, please know that some of the links in our content are affiliate links. That means that if you book your accommodation, buy your gear, or sort your insurance through our link, we earn a small commission (at no extra cost to you). That said, we only link to the gear we trust and never recommend services we don't believe are up to scratch. Again, thank you!