It's always sunny in Seattle.  Just don't tell the locals.
Rain or shine, the people of Seattle are always finding ways of enjoying themselves! From winter hiking to massive book clubs to craft coffee tastings; Seattle just does things differently.
Besides, even if the sun is actually not shining in Seattle, it's still beautiful in its own way.  In fact, I'd say that Seattle is one of the most gorgeous cities in the entire United States, if not, the Americas.
How many towns can match Seattle's lushness, modernity, trendiness, and epic mountain views? This city simply has so much going for it and it's not even done growing yet!
This Seattle travel guide is here to convince you that this city should be on the top of your list of must-see places in the United States. Over the course of it, we're going to discuss the food, the parks, the museums, and even Seattle's boutique neighborhoods.
Most importantly though, we're going to tell you all about how to travel to Seattle on a budget! We'll share insider tips and tricks about saving money in this growingly pricey city, which will hopefully, be of a lot of use to you.
So let's get to it then, people!
1. Visit the Museum of Flight
The Museum of Flight is one of the impressive collections of aircraft in the world. The experience of walking through such a massive space is awesome enough but to fit so many aircraft in here is really amazing.
Rediscover your inner child and go imagine your flying for the first time again.
2. Go to a sports match
Seattle sports fans are notriously passionate. Who else could love a team like the Mariners for as long as these people have? (Griffey – you were a king.) Attend a local game for a chance to a very different side of Seattlites. Just be carfeul aroiund those Seahawks and Sounders fans.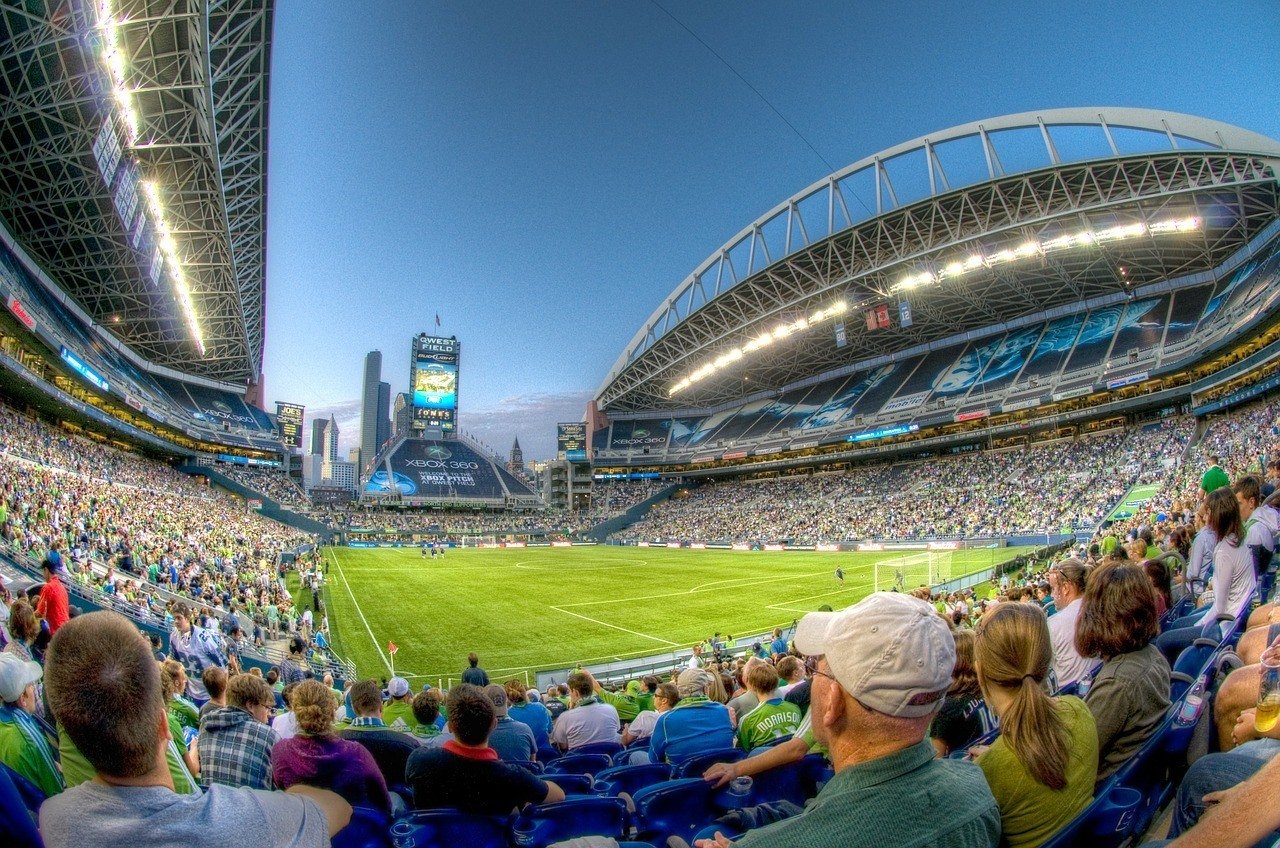 There are tons of unique things to do in Seattle from visiting the singing Sound Garden to seeing local art in Canton Alley. In particular, the southern districts of SODO, Georgetown, and Beacon Hill hide some of the best kept secrets in Seattle, like the Living Computers Museum, Kubota Park, and Seward Park.
4. Learn about Asian communities
From the many gardens, cultural icons, and center like the Wing Luke Museum, Seattle has one of the most significant Asian diasporas in the world.
Aside from contributing greatly to the local prosperity, the Asian community provides some of the best places to eat in Seattle as well. Chinatown and the dim sum restaurants are not be missed.
5. Attend a music show or festival
No Seattle travel guide would be complete without suggesting that you attend a live music show. Seattle has one of the most repsected musical cultures in the entire nation and you can see just about everything here from punk to hip-hop to trance to jungle.
6. Catch some views at a park
Seattle is one of the most beautiful cities in the world because of its parks. Spending an afternoon in one of the city's many green spaces, like Discovery, Kerry, and Jose Rizal, is a great use of your time and you're sure to get lots of great photos.
Of course, all of these are totally free as well, which make them a great way of doing Seattle on the cheap.
7. Visit the Fremont Troll
It's no longer one of the best kept secrets of Seattle, but the Fremont Troll is still one of the most admired landmarks in the city. Besides, what kind of chance would a colossal statue have, anyway?
8. Take the ferry
Seattle is one of many communtities in the Puget Sound. Spread throughout this maritime region are dozen of little quaint communities. Use the local ferry and take a day trip from Seattle to the likes of Bainbridge Island, West Seattle's Alki Beach, and more.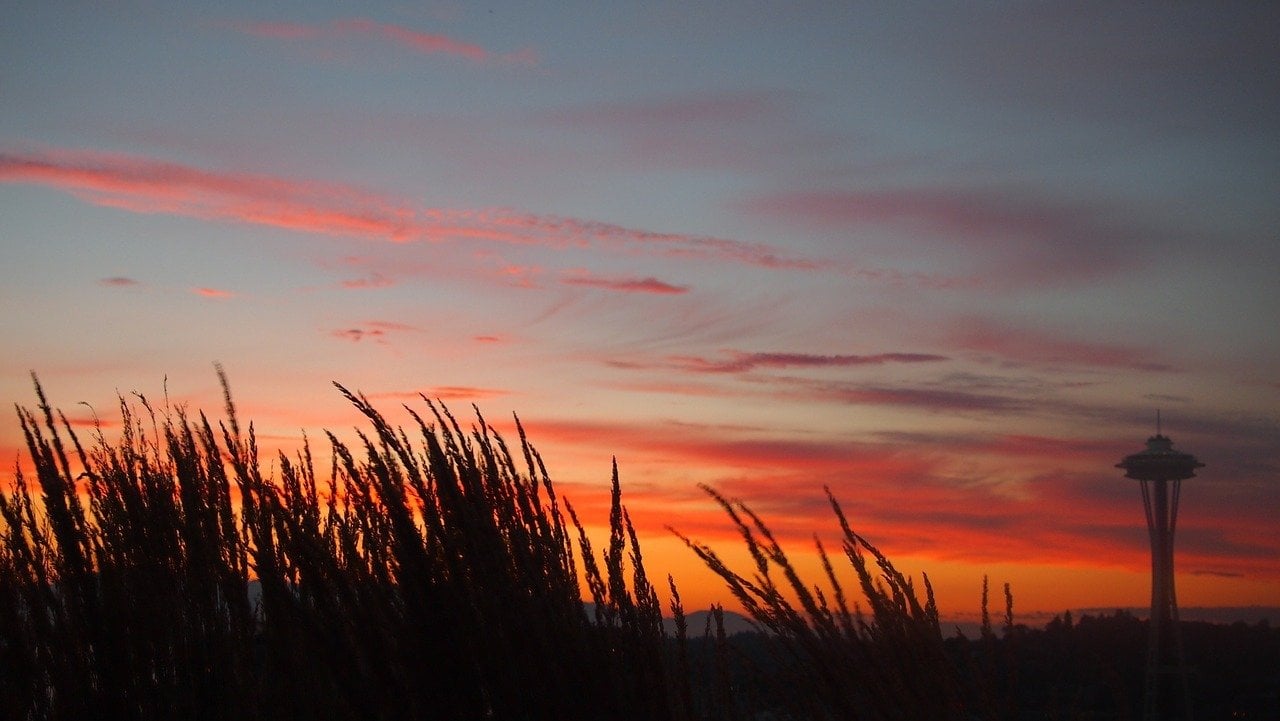 9. Browse in Pike Place Market
It's pretty touristy but Pike Place Market is still a must see place in Seattle. Drop by here to sample wares from all sorts of local vendors and to catch a street performance in the meanwhile.
10. Get in where you fit in
The best way to explore the many neighborhoods of Seattle is on foot. Spread throughout this city are dozens of little cultural microcosms and each has their own flare and flavor.
While the town is certainly not as diverse as the likes of Los Angeles and Chicago, it's still manages to be dynamic and interesting enough.
Best Free Things to do in Seattle
If you're looking to save some extra cash, then try doing one of these free things in Seattle while visiting!
Festivals – There's always an event going down in Seattle and many of them are free! Be sure to check out the Festival series of cultural celebrations at the Seattle Center: Winterfest, the Parade of Boats at Ballard Locks, Movies on the Mural, and the Folklife Festival.
Sailing – Every Sunday morning, the Center for Wooden Boats organizes free sailing tours on Lake Union! Get here early as skippers are limited and boats fill up quickly.
Museums – There are lots of museums around Seattle that offer free admission! The Frye Art Museum is free every day of the week. Those interested in glass artwork should download the STQRY app, which takes users on a free audio tour of the works of Dale Chihuly in the Tacoma Arts District.
Works in Progress – Every first and third Monday of the month, there is a large open-mic night at the Hugo House. Here, people share their prose and poetry, but fair warning – some submissions may be naughty or NSFW 😉
Art Walks – Several Seattle neighborhoods allocate one day a month to allow public access to local art galleries. Each neighborhood does this on a different day. For example, Capitol Hill art walks are on the second Thursday, Georgetown are second Saturday, and Tacoma's are first/third Thursday. Participating in one of these events is definitely one of the best things to do in Seattle in the summer.
Silent Reading Party – Every first Wednesday, the Sorrento Hotel turns their elegant Fireside Room into a giant reading space. Attendees lounge on fine leather couches and are soothed into a state of relaxation by ambient live music. Pick up a book from our Seattle reading list and join in.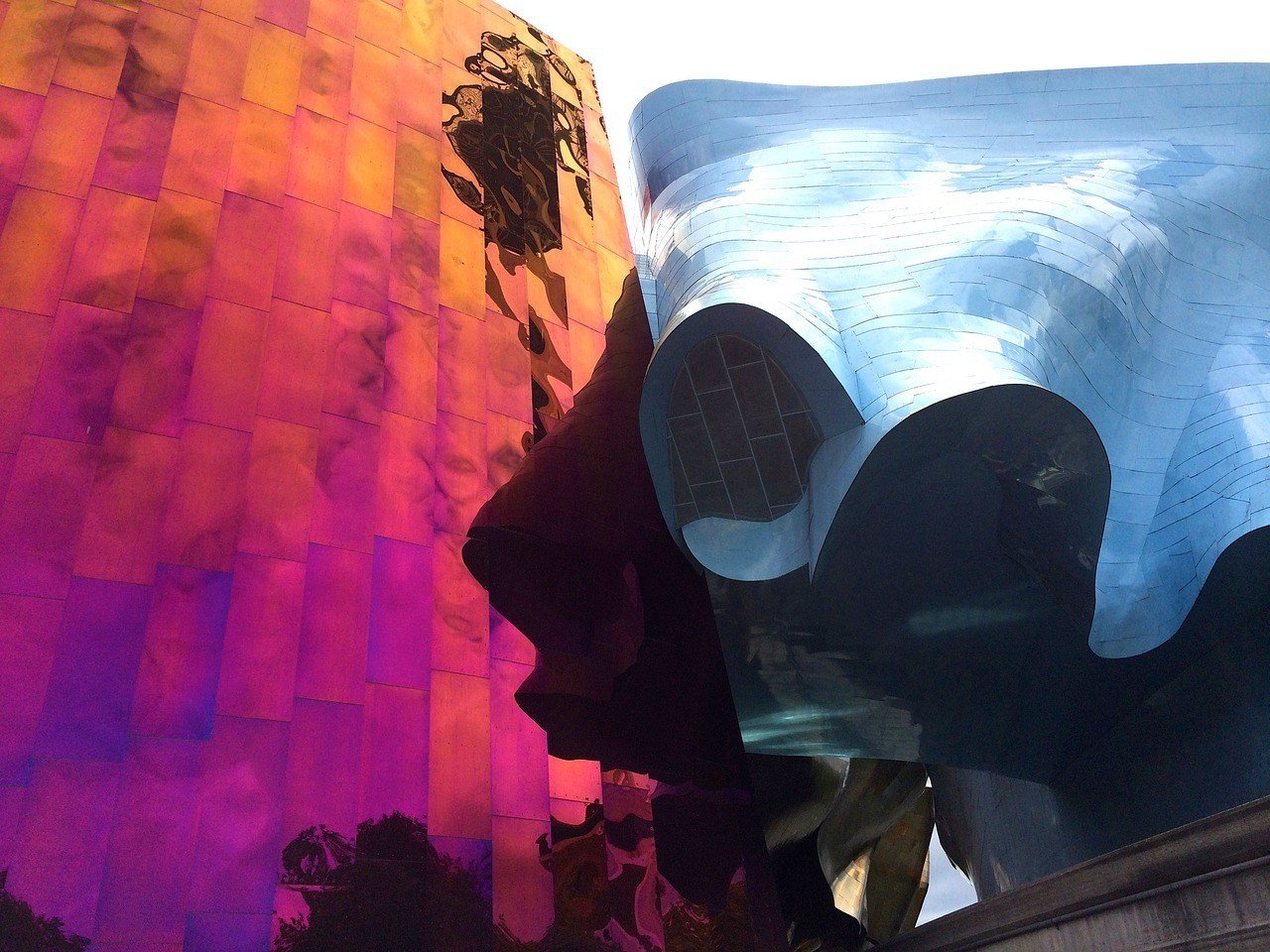 Is This the Best Travel Backpack EVER???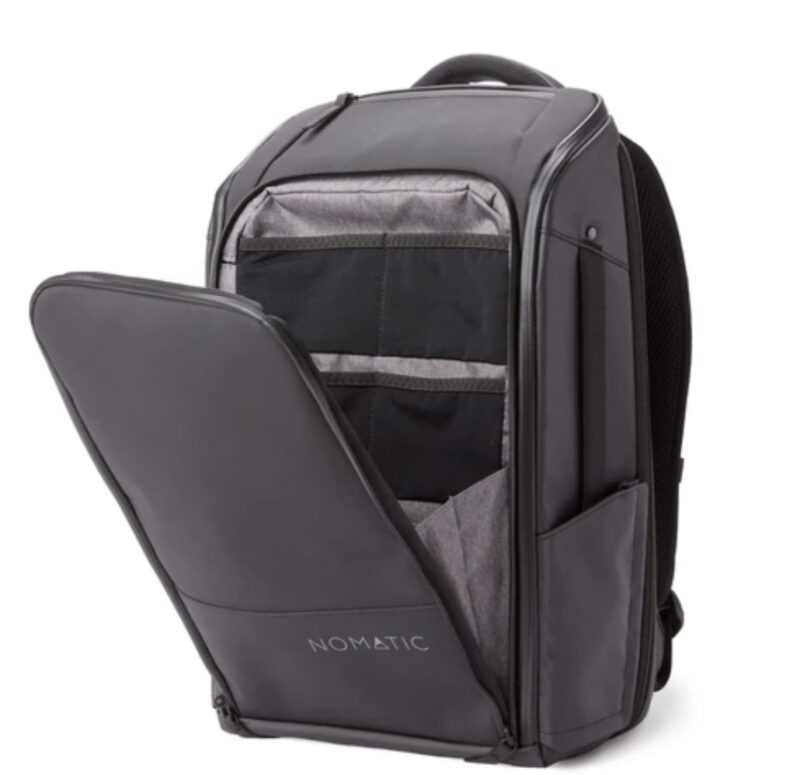 Seattle Travel Costs
Seattle is no longer that sleepy little logger town – it is now a bustling, active, and increasingly expensive metropolis and it doesn't seem to be slowing down. It is still possible to do Seattle cheaply but you're going to need some pretty nifty moves, ninja…
Luckily, you have us, your friendly neighborhood Broke Backpacker! We are constantly looking for ways to save while traveling and, over the years, have gotten pretty good at it.
Granted, we certainly won't be traveling to Seattle on a shoestring budget, like we usually do, but we can sure as shit make things easier for you.
Seattle is not the prohibitively expensive destination that likes of San Francisco and New York are. Visiting Seattle can still be cheap but only if you follow our advice.

A lower daily budget for Seattle would be around $60-80 . This will get you a dorm bed, grocery money, bus tickets, and some extra spending money to enjoy the city.
Deciding on where to stay in Seattle can be tricky. Hostels in Seattle are kind of expensive, so if you're traveling in a group then definitely use Airbnb. Those with a car can use campgrounds outside of the city but they'll have a long commute ahead of themselves.
Dining , as you'd expect, is pretty costly in the central districts of Seattle. Thankfully, there are still little diners and dive bars around the city that offer decent wares for a good price, and, honestly, even mediocre drink and food in Seattle is better than what half the USA provides.
Below is a breakdown of a daily budget in Seattle including average costs of each expense.
Guide to Seattle Travel Costs
Seattle City Guide Daily Budget

| | Accommodation | Food | Transport | Activities | Average Daily Cost |
| --- | --- | --- | --- | --- | --- |
| Broke Backpacker | $35 | $15 | $8 | $20 | $78 |
| Frugal Traveler | $70 | $25 | $20 | $35 | $150 |
| Creature of Comfort | $300 | $90 | $35 | $50 | $475 |
Seattle Budget Travel Tips
It's easy to spend without thinking, and even easier to go broke. If you want to visit Seattle on a budget, then you'll have to be strict with your spending habits.
For your benefit, we've created a list of tips that will help limit expenses. Follow the words of advice in our Seattle travel guide, and you'll that the city can be affordable.
Shop at Asian markets – These markets are primarily aimed at local Asian communities who need special ingredients for their cooking. You can find more than just exotic delicacies at these markets though and many of the usual ingredients – i.e. veggies, meats, carbs – are dirt cheap actually!
Prefade and dive bars – If you're going to go out for a wild night, be sure to get buzzed first at home. Buying liquor at a local shop is always cheaper than paying for full-price booze at the bars. Once you've hit the streets, head first to the local dives – they always have the best deals in town.
Cook at home as often as possible – One of the most proven ways of saving money for backpackers; buying your own groceries and cooking at home will save you heaps of cash.
Take advantage of happy hour – Happy hour is everyone's favorite time of day! From around 4-6 pm and sometimes late, lots of bars and restaurants have special drink/food prices. If you must eat out, try and go to during this time.
Buy a special pass – If you're planning on seeing a lot of the city, then you may want to invest a City Pass. This card will allow free entry into many entering a lot of Seattle's must see places and will even give you special rates for public transport.
Use a water bottle – Save money by investing in a good water bottle and then drink from the tap. Seattle's water is delicious and totally fine to drink.
Want to save the world?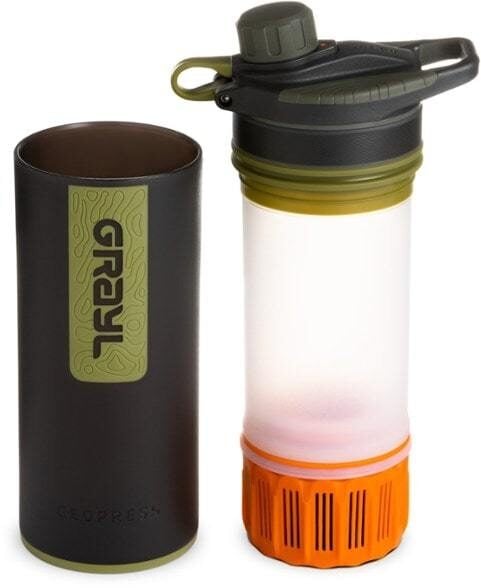 Single-use plastic bottles are a huge threat to Marine Life – Be a part of the solution and travel with a filter water bottle.
The GRAYL GEOPRESS water bottle is the ONLY all-in-one filter water bottle setup you'll need. Whether you need to purify the water from a hostel sink in Kathmandu or a stream trickle in the Andes, the Geopress has got you covered.
Read our full review of the GRAYL GEOPRESS!
IN A RUSH? THIS IS OUR FAVORITE HOSTEL IN SEATTLE!
Seattle is not lacking for accommodation! Spread throughout this city is a whole assortment of hotels, hostels, apartments, and other alternative means that are sure to keep you snug as a bug in a rug for the night.
I'll gloss over staying in hotels in Seattle because, if you've read any of my articles, you'll know that I am generally unenthusiastic about these. Most are too expensive, too drab, and too impersonal to be worth attention and there are usually better options elsewhere.
Airbnb is usually my go-to choice when it comes to where to stay in Seattle because they are usually cheaper, more interesting, and far more charming than any hotel. Over the years, I've seen some pretty interesting Airbnb options, and some apartments in Seattle are certainly no slouch when it comes to eccentricity.
For those looking to visit Seattle on the cheap, hostels will be your best bet. Granted, American hostels can be a little weird sometimes but, in this city at least, this may be a positive note. Most of Seattle's hostels are of good quality and are located in the best neighborhoods of Seattle.
If you really, really want to save money, then consider staying at an urban campground. Most of the campgrounds are a bit outside of Seattle, so you'll probably need a rental car to reach the city or the nearest public transport. Be sure to bring your own tent!
Try not to get distracted by the name (we think that's a Duck, Duck, Goose allusion) but HotelHotel Hostel is definitely the best place to stay in Seattle!
It's a super quirky yet sophisticated place that has solid amenities and tons of moxie. Thanks to its stellar location in the heart of the growingly popular Fremont neighborhood, this one is a no-brainer.
This affiliate of the San Francisco based hostel is a great place to meet other travelers. The Green Tortoise is located smack dab in the City Center and near many of Seattle's top attractions, which means you'll have lots of options for exploring.
The hostel itself also organizes tons of tours and pub crawls, either of which highlights many of the top things to do in Seattle, night or day.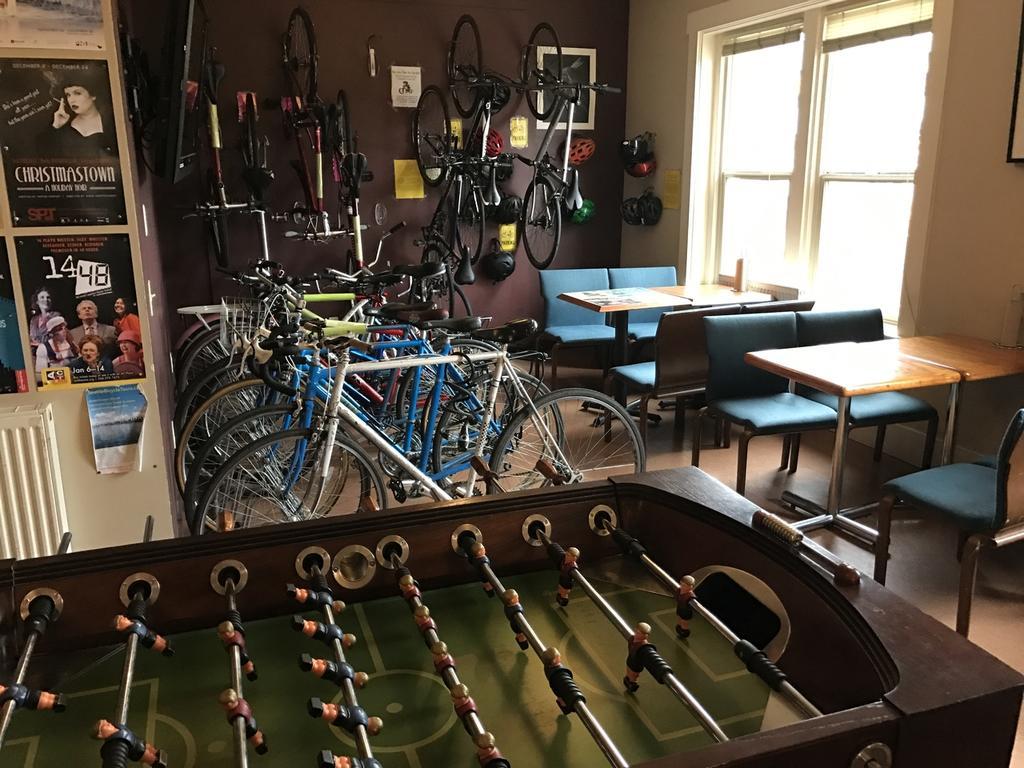 A slightly cozier and quieter hostel that is well-suited for those who need to remain undistracted and work. When your eyes begin to hurt from all that computer work, be sure to head outside of the hostel for some good dim sum in Chinatown or maybe a walk in Joze Rizkal.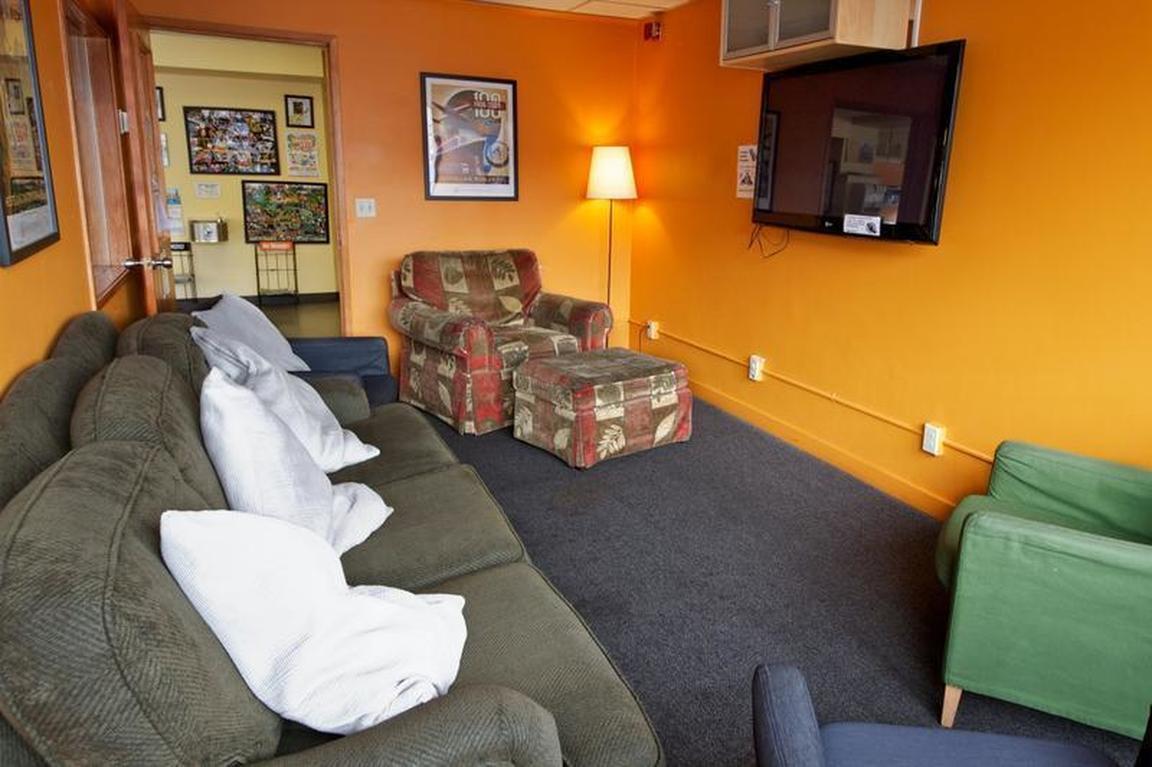 Watch the flames flicker in the gas fireplace while cozily tucked up in bed. All kinds of fun pieces are on show here, from a carved-wood table and light-up neon screen to abstract canvases. Heated floors are a nice touch in the new bathroom.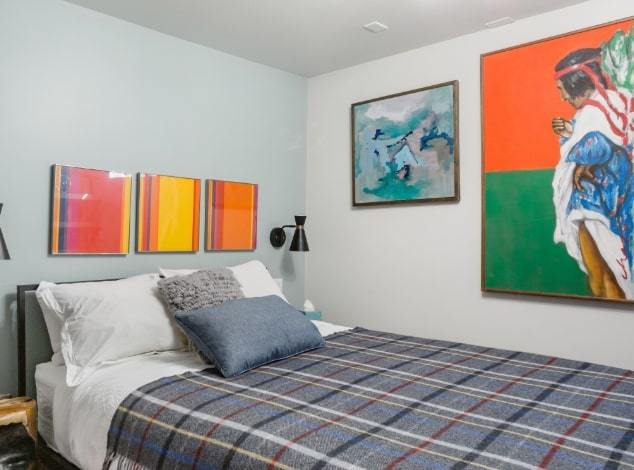 How to get around Seattle
Seattle is a lot bigger than many initially anticipate, and getting around the city can be a slightly difficult affair. The problem is that, for a city of its size, Seattle doesn't have the most effective public transport.
On top of this, congestion is becoming increasingly ridiculous in recent years thanks in part to huge amounts of people relocating here. Regardless of whether you want to drive, ride, bike or see Seattle on foot, navigating this city is going to require a little extra patience.
There is a commuter rail called the Seattle Link but it only has one line which connects the University District to Seatac via Downtown. Aside from leaving/returning to the airport and visiting a couple of out-of-the-way Seattle sites like Volunteer Park and Beacon Hill, you probably won't use the Link very much.
Buses are the most ubiquitous form of public transport in Seattle and these are, admittedly, pretty good. There is a massive bus network in the city and you can get just about anywhere using one.
Many popular bus routes have their own lane as well, which helps to dodge traffic during rush hour. Tickets cost $2.50.
The outer regions of Seattle suffer less from congestion and should be easy to figure out at any time of the day. You may want to rely more upon rideshares, like Uber or Lyft, or even carshares, like Car2Go, while visiting the neighborhoods of Beacon Hill, Georgetown, and Fremont, as they'll be more convenient than the buses.
Seattle is a bike-friendly city and has installed a lot of commuter lanes over the last few years. Biking could be a good way to get around the city if you don't mind frequent hills, rain, and cold weather.
If you're planning a trip to Seattle's surrounding coastal communities in the Puget Sound, like Bainbridge Island, then you'll most likely end up taking a ferry . These are effective and work just like any form of public transport might. Granted, they run less frequently but have a fairly strict and comprehensive schedule.
Getting in and out of Seattle
Sea-Tac International is the largest airport in the region and is well-serviced by many foreign airlines and routes. The airport itself is pretty busy and, to many people's frustration, a bit tedious to navigate.
Sea-Tac is connected to the city via the Link. Travel time 45 minutes to the city center and tickets cost $2.75.
Seattle is quite literally the end of the road in a lot of ways. Being the northernmost major city in the Lower 48, Seattle is often the ultimate destination on a West Coast road trip or a long haul up I-5.
It is not extremely well connected with the rest of the USA but that's just because it's so far removed from the rest of the country.
I-5 is a vital western highway and connects Washington to Oregon – traveling from Portland to Seattle takes approximately 3.5 hours – and then down to Southern California. There are several other interstate highways that lead to Idaho, but these run through Eastern Washington, which has to be one of the most boring regions on the West Coast.
The Canadian border is actually very close to Seattle (2 hours) and one could easily visit Vancouver and Seattle into a single trip.
Mainliner buses ply the major highways frequently every day. Greyhound is still the largest bus company in the region although BoltBus is probably the best overall.
One of my favorite ways of visiting Seattle is via train . Amtrak has two routes that run through Seattle – the Coast Starlight and Cascades; both offer stunning views of the surrounding landscape. Granted, long-distance train travel is always more expensive in the USA, but the experience is much more positive than the bus.
When To Visit Seattle
Seattle is a part of the Pacific Northwest – a region that has a very distinctive and somewhat notorious climate. Most people imagine Seattle and the PNW to be constantly grey and rainy.
While this feels somewhat the case at times, Seattle is not always doom and gloom. The summers in Seattle are downright gorgeous and there are very few places that can compete with it during this time.
Honestly, it does rain a lot in Seattle, like near constantly for about 4-5 months during the winter. This weather does have a serious effect on people's mood if they're from sunnier places, and many take this for granted when they move here or visit for a long period of time.
If you need the sun, you may want to avoid Seattle from November-March.
It's important to point out the nature of rain in Seattle. The city doesn't receive precipitation in the form of downpours. Instead, rain in Seattle is more of a constant drizzle or misting, which explains why locals always wear raincoats and don't bother with umbrellas.
The nearby Cascade Mountains receive a shit ton of snow in the winter and there are a lot of great places to go skiing/snowboarding. Check out Mt. Baker or Snoqualmie Pass for winter activities near Seattle.
Contrary to popular belief, Seattle is actually stunning in the summer. From June-September, there are very few overcast days and rain is very sporadic.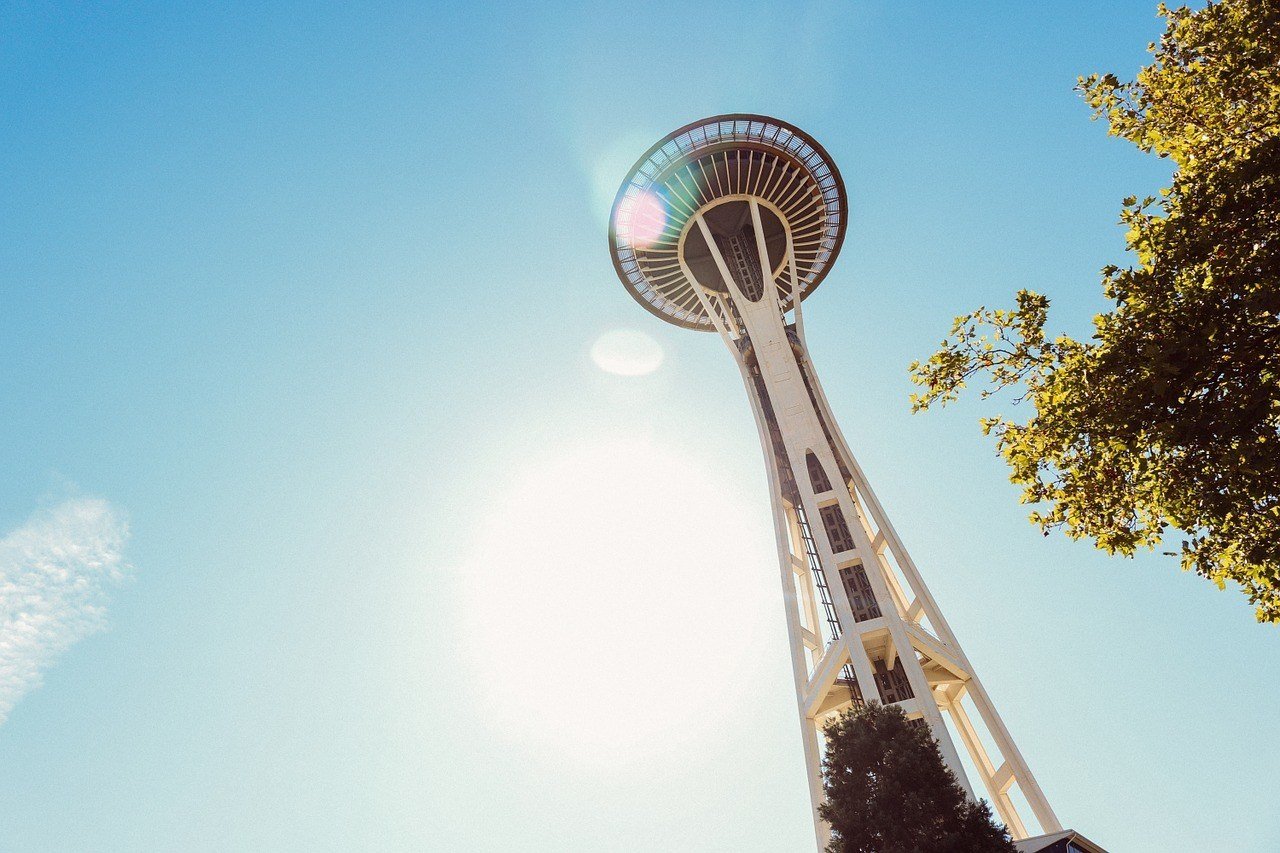 With long, languid days, pleasant temperatures, and a plethora of outdoor adventures, I can think of no better time to visit Seattle than summer.
Summer is a very busy time for Seattle. Locals are out and about getting their kicks in before the dreary winters return. During this time, tourism is at its yearly peak. Prices will be higher during this time and congestion may be a problem.
Staying Safe in Seattle
Is Seattle safe? At the end of the day, Seattle is a large American city and so suffers from a lot of the same problems that many of its contemporaries do. Violent crime is certainly much lower in Seattle compared to some places in California but is not unheard of.
Most crime in Seattle is petty or what I call "non-confrontational" i.e. perpetrations that occur without your awareness. Pickpocketing and, in particular, carjackings are the overwhelming forms of offenses here and these can easily be avoided.
Don't flash expensive accessories or cash in crowded places. Never, ever, ever leave anything in your car – even spare change – as that's a sure way of getting a window broken and your car rifled through.
Avoid lingering in the City Center at very late hours. Practice these habits, in addition to the usual cautions of travel, and you'll be just fine when visiting Seattle.
Like every other West Coast city, Seattle has a very sizeable homeless population. Some of these vagrants can be very aggressive in their panhandling a may make you feel threatened. Know that most of them are usually too high or weak to actually do any damage to you. Just ignore them and keep walking.
Travel with peace of mind. Travel WITH a security belt.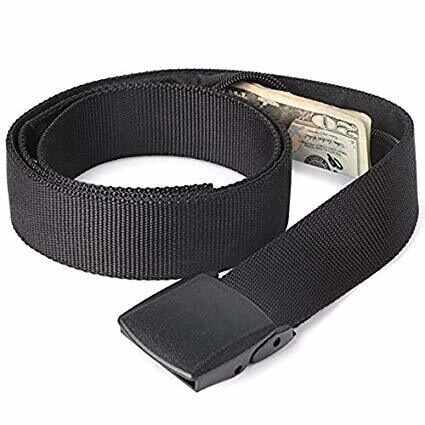 Custom-designed BY the Broke Backpacker FOR broke backpacking, the Active Roots Security Belt will keep your valuables safe no matter where you go.
It looks exactly like a normal belt except for a SECRET interior pocket perfectly designed to hide a wad of cash or a passport copy. Never get caught with your pants down again! (Unless you want to.)
Check on Amazon
Travel Insurance for Seattle
Traveling without insurance would be risky so do consider getting good backpacker insurance sorted before you head off on an adventure.
I have been using World Nomads for some time now and made a few claims over the years. They're easy to use, professional and relatively affordable. They may also let you buy or extend a policy once you've started your trip and are already abroad which is super handy.
If there's one insurance company I trust, it's World Nomads. To find out why I use World Nomads, check out my World Nomads Insurance review.
Getting an estimate from World Nomads is simple – just click the button or image below, fill out the necessary info, and you're on your way!

The following is a sample 3-day itinerary for a weekend in Seattle. Most of the top destinations mentioned in this Seattle travel guide are covered in this section.
If you'd like a more comprehensive gamplan before you visit, we have a dedicated Seattle itinerary post that you can refer to as well.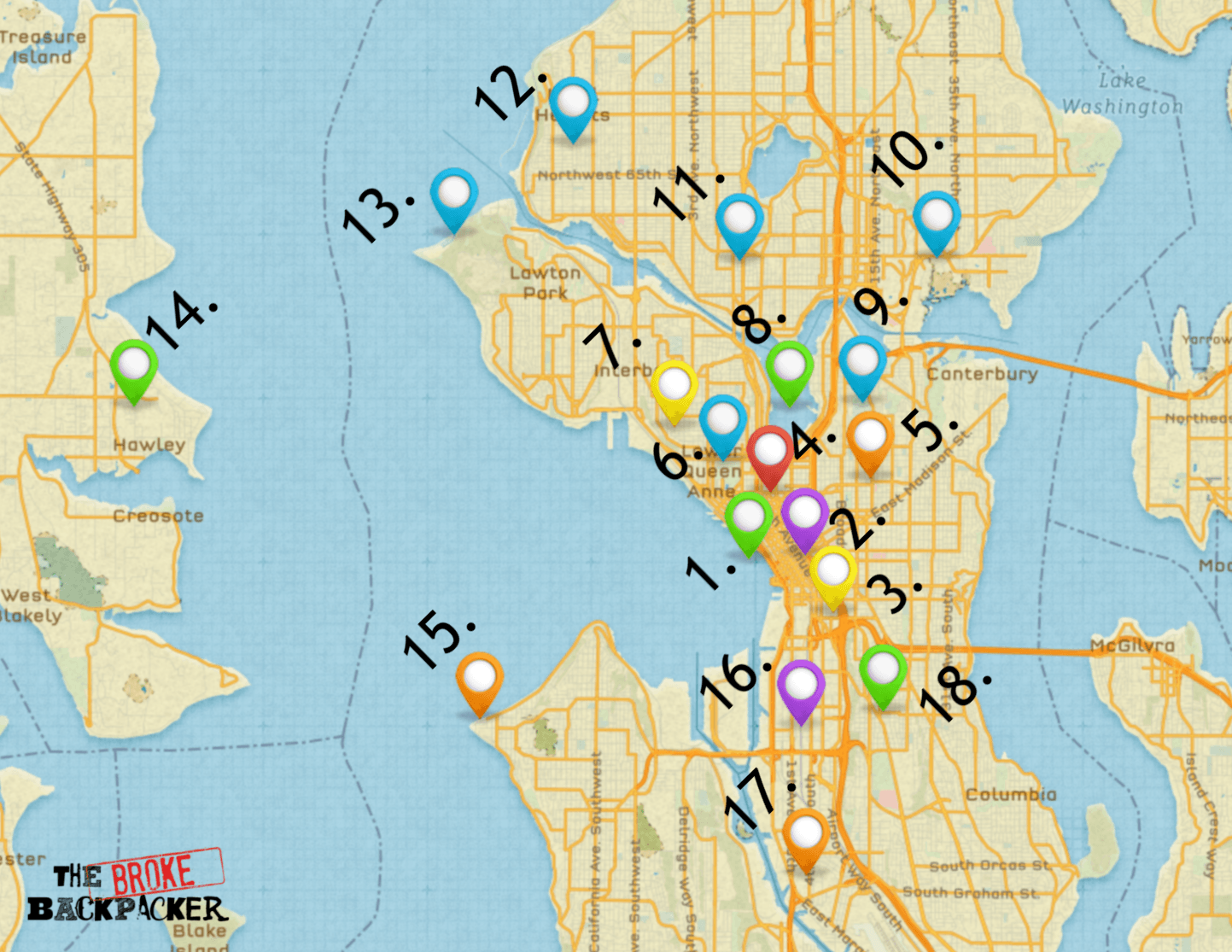 Day 1: Downtown and Waterfront
On the first day of our Seattle travel guide, we're going to knock out the touristy stuff. Today, we'll visit many of the most famous and busiest points of interest in Seattle so we can focus on other things in the coming days.
Let's start out in one of the most visited places in Seattle: Pike Place Market . This market has gained a lot of attention over the years for its size and importance to local purveyors. As touristy as it is, Pike Place Market really is ground zero for everything culinary in Seattle. It is certainly one of the most impressive open-air markets in the country and, if you can brave the crowds, should be a tasty tour.
Let's make for the Waterfront next. Along the way, we'll pass by the iconic Gum Wall, which recently got a scrubbing, and the Seattle Art Museum .
Slightly off the beaten path are two of the more unique sites in Seattle: the Central Library and Freeway Park. Both are designed in ultra-modern fashion and make for great photographic settings.
Arriving at the Waterfront, we'll be greeted with more popular landmarks like the Seattle Aquarium, Great Wheel, and Pier 55 . Just south of here is the main ferry dock, which is where you can catch rides to the likes of Bainbridge and Bremerton. Wander a bit around here before moving on.
We end our day at Seattle's most magnetic public space, Pioneer Square . Most everyone ends up visiting this central area either to people watch, shop, or to take part in the Underground tours.
Nearby are several notable skyscrapers as well including the Smith Tower and Columbia Center . The Smith Tower is the oldest tower in Seattle and is now an arc for everything vintage.
The Columbia Center is far more contemporary and offers one of the best viewing platforms in the city.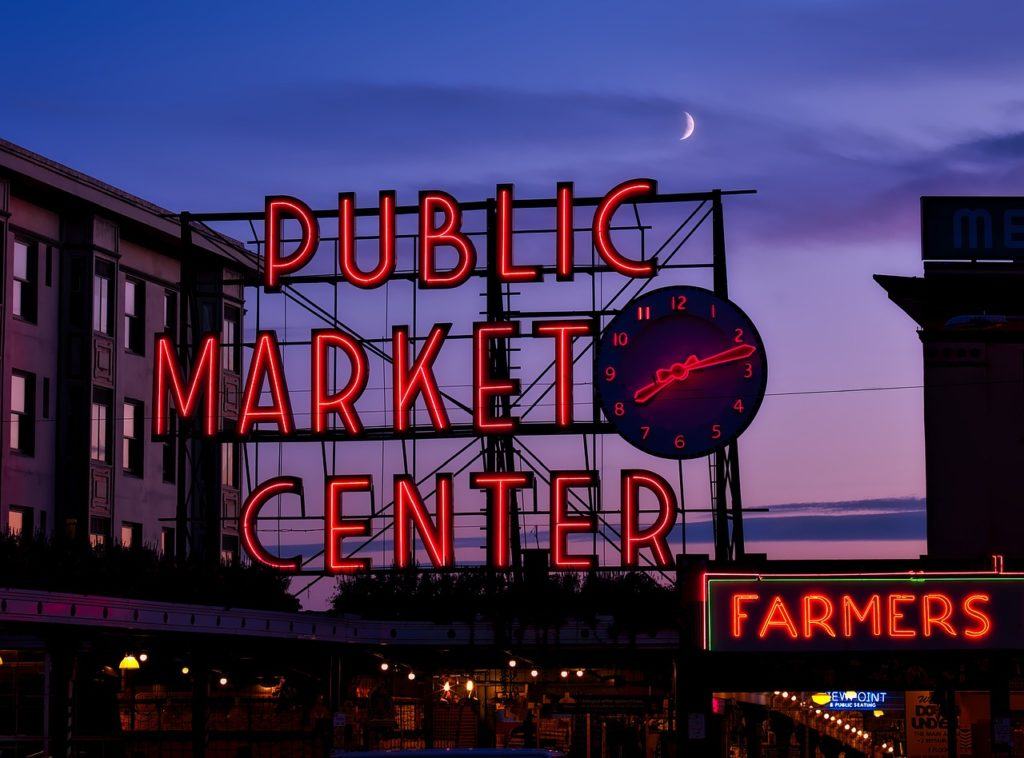 Day 2: Belltown and Seattle Center
Let's pick up the 2nd day of our Seattle travel guide at the north end of Pike Place Market in Belltown . Belltown is the poster child for Seattle's rampant urban renewal – this was once a seedy neighborhood filled with artist's haunts and squats but is now one of the trendiest parts of the city.
Many of the original staples of the neighborhood, like the 5-Point Cafe and Cinerama , still remain but there are plenty of new additions like the super futuristic Spheres .
Before heading to the Seattle Center, let's take a quick detour to the Olympic Structure Park. An affiliate of the Seattle Art Museum, this outdoor installation is full of some of the most recognizable outdoor art in the city. Although not a must do in Seattle, the park is a great place to chill out and take some photos.
Let's move on to the Seattle Center where we'll find many of the city's most iconic points of interest. The Seattle Center was originally developed to host the 1962 World's Fair and many of the landmarks here, like the Space Needle and Monorail , were built as exhibitions.
Nowadays, the Seattle Center is much more than just gimmicks. Aside from hosting many of Seattle's best festivals, like Bumbershoot and Pride , the Center also has the Museum of Pop Culture, Pacific Science Center, and Chihuly Garden of Glass.
One could easily spend the entire day wandering around and visiting these attractions, but, alas, we must continue.
We're going to finish the day by making the steep-ish walk up to Kerry Park . We'll be passing through one of Seattle's most affluent neighborhoods, Queen Anne , and will spot many opulent homes. If the weather is clear when we arrive at Kerry Park, you'll have astounding views of the city and of the mighty Mt. Rainier in the distance.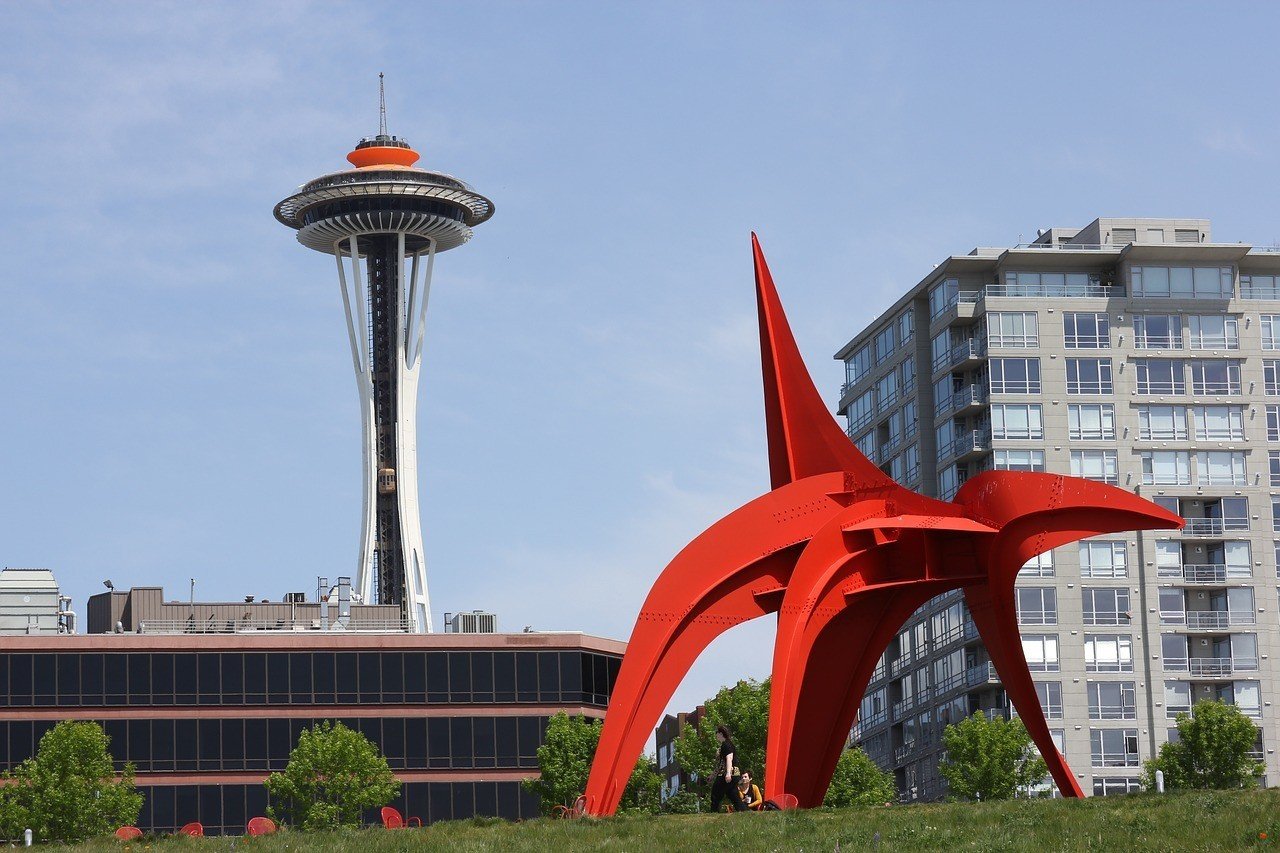 Day 3: Capitol Hill, University, and Fremont
On the final day for our Seattle travel guide, we head to the alternative enclaves of Capitol Hill and Fremont. Along the way, we will be dropping by some of the prettiest areas in Seattle, including Lake Union, Volunteer Park, and the University district.
We start today on the southern shores of Lake Union. Here, we'll find lots of rowers and captains hitting the water, as well as the MOHAI .
The Museum of History and Industry (MOHAI) is dedicated to the history and founding of Seattle and has a fairly comprehensive collection of items, from First Nation artifacts to neon Rainier Beer signs.
From Lake Union, we head east to the Capitol Hill neighborhood, which was once touted as the counterculture hub of the city. While the district is a bit watered-down these days, having been "discovered" long ago, it's still interesting to walk through.
Turning north, we make for Volunteer Park, which hosts the Asian Art Museum, Seattle Conservatory, and the grave of Bruce Lee . There's also a water tower in the park that affords some pretty sweet views of the city.
Beyond Volunteer and across the Portage Bay are the University and Fremont districts.
The University neighborhood is home to the gorgeous University of Washington , which has a number of centers that tourists can visit, like the Mary Gates Hall, Henry Art Gallery, and Meany Hall . Near the campus is also one of the most unique places in Seattle, the Blue Moon Tavern .
Over the years, this pub has been the watering hole for many famous intellectuals, like Allen Ginsberg, Dylan Thomas, and, supposedly, Jack Kerouac.
Fremont is kind of the new hangout for alternative types although it's quickly getting swept up in gentrification. The two most notable attractions here are the Fremont Troll and Gas Works Park . Both are fine examples of Seattle's quirky nature.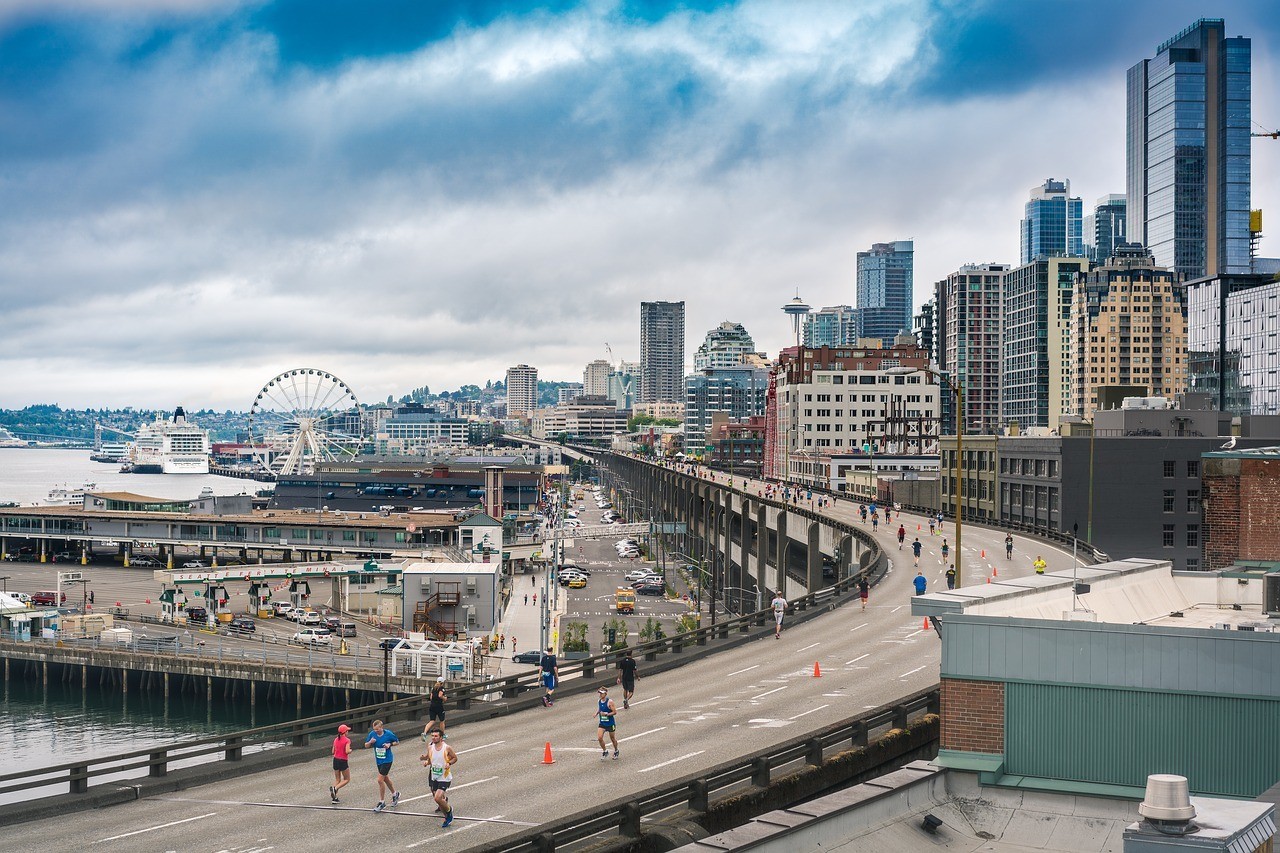 Bars & Restaurants in Seattle
We all know that coffee is king in Seattle, but there's way more to this city than just Starbucks. There is a staggering amount of good food in Seattle from fresh seafood to Asian cuisines to odd food cart fare.
Ingredients are of the utmost importance in this city (no trend better exemplifies this than "foraging"), and few joints last long if they're dishing out garbage food.
As a native of the Pacific Northwest, I have to say the local diet is a bit of a mystery. Yes, we have some of the freshest seafood in the country and, yes, we're probably a little too concerned about where our food comes from.
We don't have any authentic and distinct dishes either but I suppose the lack of boundaries is what makes the culinary scene so great.
There is a great quest in the PNW for what constitutes the best possible food. We reach out to all doctrines of cooking from Middle Eastern to European to Indigenous for inspiration and sometimes, dare I say, even do a better job.
No example better sums this up than the quality of Asian food in Seattle. Seattle seriously has some of the best Chinese, Japanese, Korean, and whatever that you will find outside of the continent.
People seriously go on missions to find the best dim sum in Seattle, often going mad in the process. For that matter, teriyaki – one of the most timeless "Asian" sauces, ever – was actually invented in Seattle.
There are a million places to eat in Seattle, from the many Dicks Drive-Ins to the ritziest restaurants in Pioneer Square. All of them are worth your attention because, honestly, we just give a few extra shits about what we eat here. Besides, it's all we have in those terrible winter months.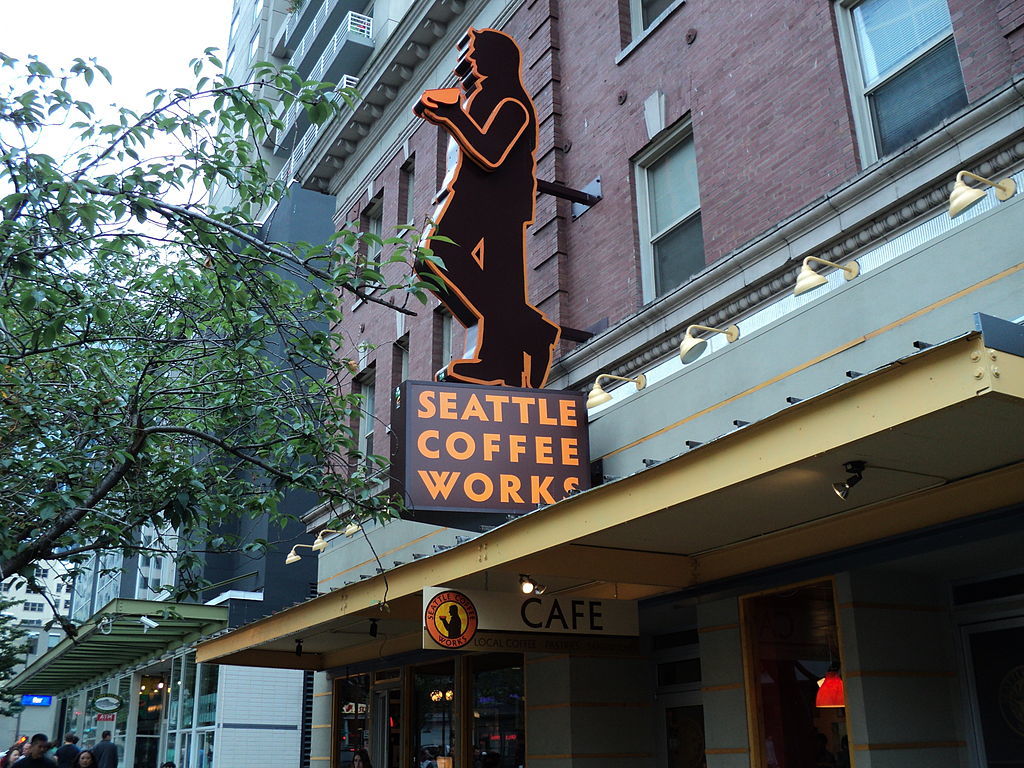 Nightlife in Seattle
As befitting a city of its size and prosperity, Seattle has a vibrant and active nightlife that is hands down the best in the Pacific Northwest. Although it may not be able to topple the likes of New York City, San Francisco , or Chicago , Seattle can still compete.
There are a ton of things to do at night in Seattle that cater to all types of people. In the course of one night, you could grab a craft beer in SODO, drink fancy cocktails in Belltown, and then cut up the dancefloor at Capitol Hill.
Unlike chronically laidback and undermotivated Portland down south, Seattle actually has a really good club and electronic scene, the likes of which attracts some very prolific DJs.
More than just techno though, Seattle offers all kinds of live music options, that run the gamut from acoustic to hip-hop to jam band. Start at local legends like Neumos , The Crocodile, and Nectar Lounge for the best music in Seattle.
The most well-known places to party in Seattle are Downtown, Belltown, and Capitol Hill .
Being the most central location, the Downtown/Belltown area is where most of the tourists and out-of-towners go, but you'll find plenty of young professionals here as well.
Capitol Hill is no longer the hidden gem it used to be, but it still manages to hold onto to its quirkiness and offer a wide range of eccentric bars.
There are plenty more spots to drink outside of these established neighborhoods. As Georgetown and SODO continue to develop, their nightlife scenes grow as well.
Oft-neglected, Beacon Hill has one of the most underrated nightlives in Seattle. Finally, Ballard , although mostly residential, is no slouch either as all of those working class folk gotta kick back somehow.
Books to Read on Seattle
Check out this Seattle reading list to learn more about the city! Each novel takes place in and around Seattle and does a good job of exploring the city.
The Backpacker Bible – Learn how to ditch your desk and travel the world on just $10 a day whilst building an online income.
Snow Falling on Cedars – A small community of a remote island in the Puget Sound is shaken by the death of a local man. The ensuing hysteria reveals that the island is not sleepy as some thought.
Heavier than Heaven – A biography of Kurt Kobain that explores the iconic musician's life and the musical culture in Seattle that shaped him.
Black Hole – The groundbreaking coming-of-age graphic novel that concerns a new plague spread by sex. A group of teenagers is afflicted with this new condition and all hell breaks loose.
Desolation Angels – A semi-autobiographical book by Jack Kerouac that is set in the Desolation Mountains of the North Cascades.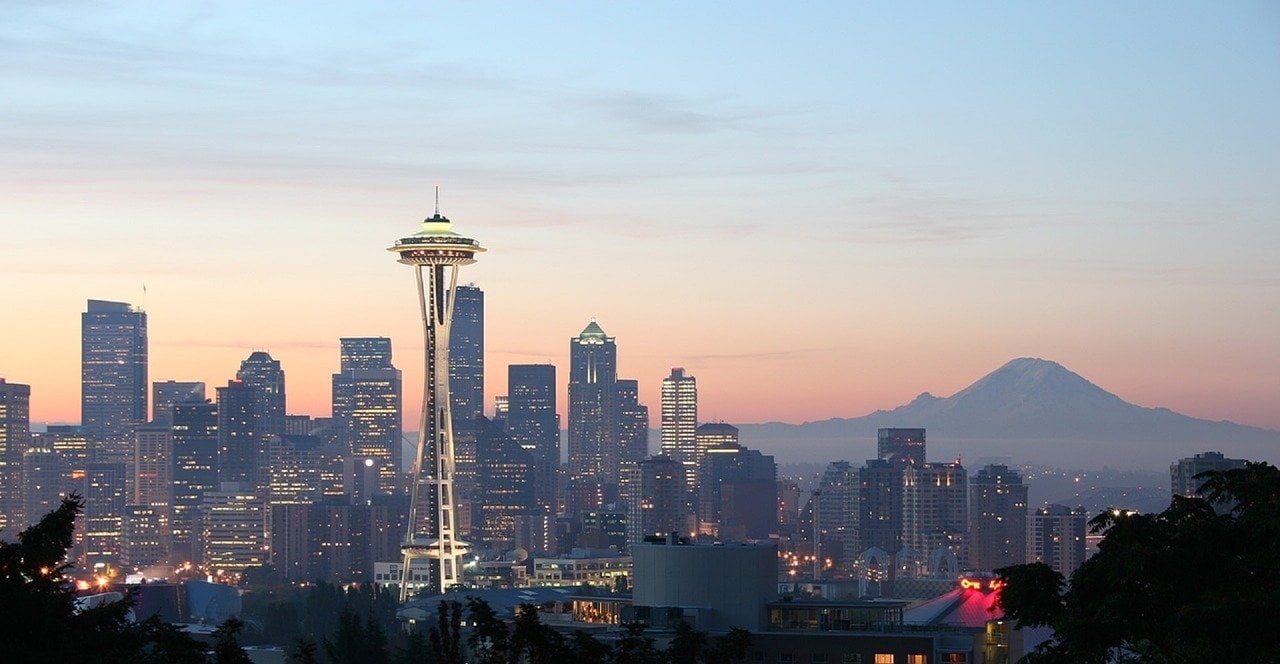 ---
Find out how YOU can support the site.
We work hard to put out the best backpacker resources on the web for free! It's all about helping out our tribe of awesome backpacker readers (that's you!). Please visit the link to find out how you can help keep the site going 🙂
For the sake of transparency, some of the links in our content are affiliate links. This means that if you book your accommodation, buy a piece of gear, or sort your insurance through our link, we earn a small commission at no extra cost to you. We only link to stuff that members of the Broke Backpacker team has actually used and never endorse products or services that are not up to scratch. Thanks for your support!