Seattle, Washington is one of the bright shining lights of Pacific Northwest cities on the USA's West Coast. Known as the Emerald City because of its lush evergreen forests, this flourishing metropolis city has an incredible amount of things to do and see.
As home to the first Starbucks, Seattle is known for its coffee scene. There are now nearly two thousand coffee shops spread throughout Seattle that are waiting for you to try their best brew.
Ready to hop on a plane and take to the skies, or jump in your car for your Seattle road trip? Then let's get to work finding out which Seattle Airbnb is right for you! With so many cool rentals out there, forget hotels and stay in style in an Airbnb.
Go ahead and grab a cup of joe and go through this list below of the best Airbnbs in Seattle. It's divided by budget, travel-group size, and unique needs like family amenities or digital nomad needs. Let's dig in!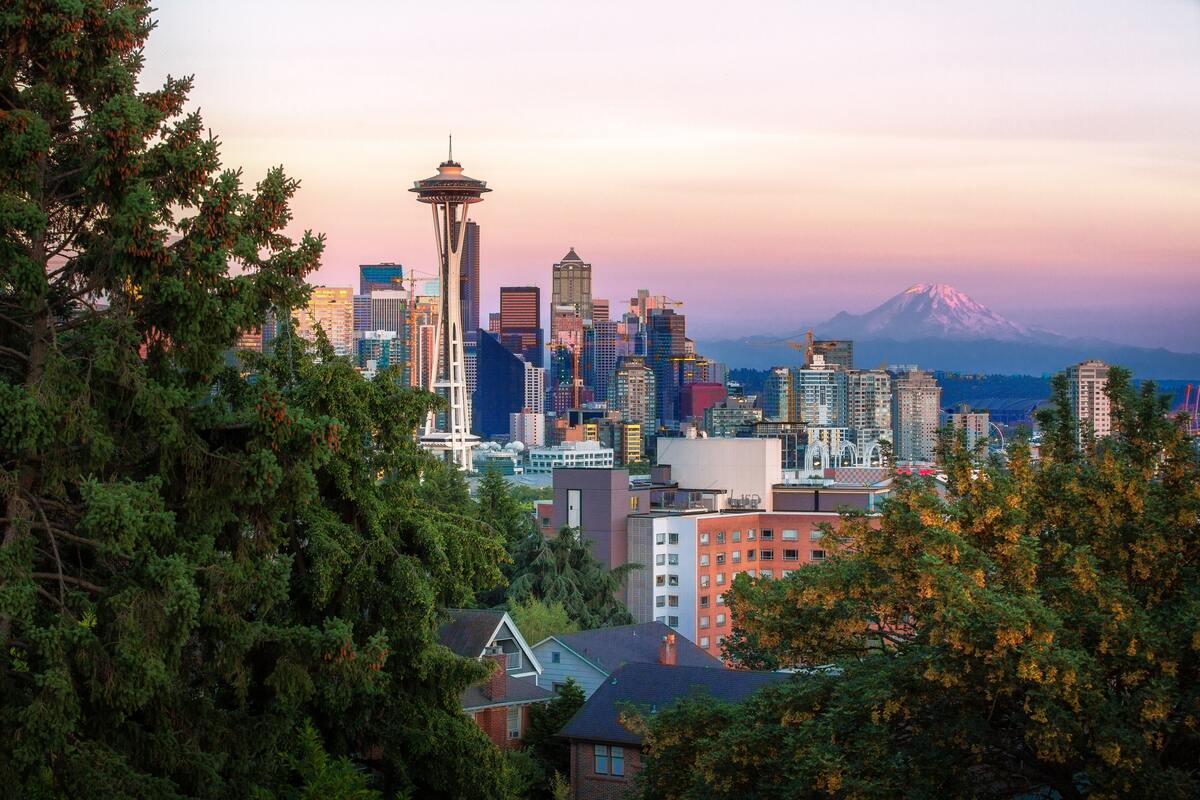 Quick Answer: These are the Top 5 Airbnbs in Seattle
OVERALL BEST VALUE AIRBNB IN SEATTLE
OVERALL BEST VALUE AIRBNB IN SEATTLE
Delightful Studio Close to Campus
> $
> 2 Guests
> Washer & Dryer
> Desk & Chair
BEST HOMESTAY IN SEATTLE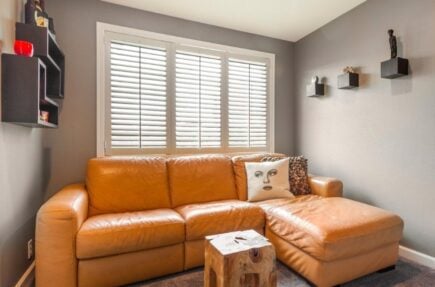 BEST HOMESTAY IN SEATTLE
Whole Private Floor of Home
> $
> 2 Guests
> Fluffy Bed in Pristine Room
> Best Location— Everything Walkable
BEST AIRBNB FOR COUPLES IN SEATTLE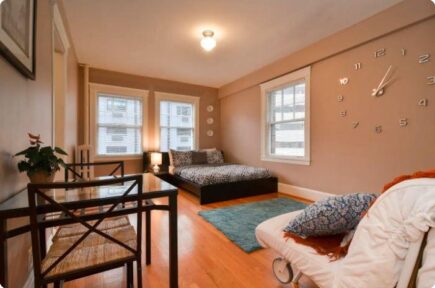 BEST AIRBNB FOR COUPLES IN SEATTLE
Charming Belltown Corner Studio
> $$
> 2 Guests
> Fully Equipped Kitchen
> Delicious Donuts Next Door
BEST AIRBNB FOR FAMILIES IN SEATTLE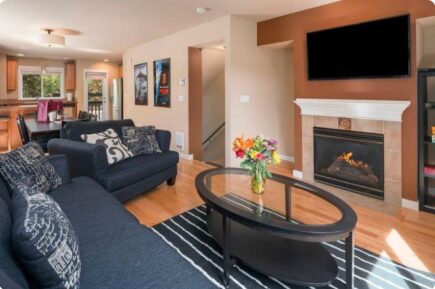 BEST AIRBNB FOR FAMILIES IN SEATTLE
Family-Friendly Townhouse
> $$$
> 11 Guests
> Crib & High Chair
> Snacks & Drinks Provided
BEST LUXURY AIRBNB IN SEATTLE
BEST LUXURY AIRBNB IN SEATTLE
Loft near South Lake Union
> $$
> 2 Guests
> Sunny Terrace with views of the Space Needle
> Stunning spiral staircase

Unlock Our GREATEST Travel Secrets!
Sign up for our newsletter and get the best travel tips delivered right to your inbox.
What to Expect from Airbnbs in Seattle
Seattle may be the rainiest city in the US but it's also one of the most beautiful. Surrounded by mountains and forests, as well as having a lively urban downtown district, there is plenty of reasons to visiting Seattle.
When it comes to places to stay, there are hundreds if not thousands of awesome Airbnbs, and they come in all sorts of shapes and sizes. Whether you're after an art filled industrial loft, cozy cabin, private cottage, an entire rental unit or a welcoming homestay, you'll find it here!
Most Airbnbs in the city feature a range of awesome amenities. Hot tub? Sure! What about a pool table or a queen bed? Yup! You'll find most airbnbs are luxurious and kitted out with amenities you wouldn't find in your own home. That being said, budget backpackers can find a simple and basic entire condo if they desire.
There are also a ton of awesome neighborhoods in Seattle for you to choose from. The Queen Anne neighborhood is where you'll find the Space Needle and other notable attractions in Seattle. While Downtown Seattle is surrounded by trendy urban restaurants and industrial-looking cafes.
Many Airbnbs in Seattle are also in walkable areas, which is a huge plus. If you don't like walking, the good news is most properties are close to public transport.
But before you go ahead and start booking a place to stay, let's quickly take a look at the most common types of vacation rentals in Seattle.
Private Rooms in Homestays
Homestays, or renting out a room in a private home, is where Airbnb began – and for good reason! These are often the more affordable option, and they can make your visit to a new city truly unique.
The homes of Seattle's residents are often just as quirky and interesting as the residents themselves, meaning you'll get a taste of real local life. You can find private rooms in tie-dye hippy havens to clean, modern apartments and expansive townhouses.
The best thing about a private room is you get your own spacious bedroom, sometimes even a private bathroom, and still have access to all the amenities of the house. Your friendly host and fellow house guests will also help you plan things to do in Seattle with local insider tips.
Lofts, Condos and Apartments
One of the most common types of property in Seattle is the loft. It's a two-story apartment with an urban twist. Usually, with floor to ceiling windows and an overall industrial look, these types of vacation rentals are cool and hipster.
If you're looking for stylish and modern, you will find plenty of condos and apartments that fit the bill. They range in all shapes and sizes, from studios to multi bedrooms fit for the whole family. Since you are renting the entire space, you get all the privacy of a home away from home.
Cabins
Because Seattle is surrounded by nature, one of the most unique types of property you can rent in Seattle is a cabin. They range from tiny homes to sprawling A-frames. Since they are designed to connect you to nature, you'll mostly find them outside the heart of Seattle but still in a great location. Cabins are also usually very modern, and kitted out with all the amenities you would find at home.
Why Stay in an Airbnb?
I can think of many reasons why you would opt for an Airbnb over a hotel room, but here are just a few…
Local Experience: While many Seattle Airbnbs are managed by companies, they're still locally based. Get the best recommendations for your Seattle itinerary that you won't find in the guidebooks to make your trip truly special!
Unique Properties: In a place chock full of unique vacation rentals, why on earth would you want to stay in a drab and dull hotel?!
Privacy: Cabins, chalets, and treehouses mean you and your companion(s) can get the break you need without anyone else interfering.
Affordability: Airbnbs are considerably cheaper than an equivalent hotel – and you won't have any hidden charges from the minibar either! Airbnbs are possibly the best option for backpackers in USA that need to keep the costs low.
Airbnb Experiences: It's not all about where to stay; looking for things to do in Seattle? There's no better way to do that than with Airbnb Experiences.
The 15 Top Airbnbs in Seattle
Now you know what to expect from Seattle Airbnbs, it's time to take a look at my top 15!
This one-bedroom and one-bathroom studio apartment in Seattle sits just a stone's throw from Seattle University. It's a small spot, but with this low price, it's well worth it!
Moreover, the room is spacious and open, with tons of natural light. There is a full kitchen and a modern bathroom, WiFi, and washer and dryers.
This apartment is actually a micro-studio and has a lovely communal terrace with views of the city. Lastly, there is plenty of free parking on the street around if you're traveling by car.
2 Guests
Beautiful Backyard
Sitting in one of Seattle's nicest neighborhoods near Discovery Park, this budget Seattle Airbnb is for a one-bedroom and one-bathroom studio apartment. It's a self-contained apartment that has a small dining area, as well as a functional kitchen with a full-sized fridge and stove.
Coming in at a bargain-basement price, this budget Airbnb in Seattle is a steal! Truly, it practically costs the same as a hostel bunk bed! Save some dough and stay out of the sardine can here at this peaceful park studio apartment.
Is This the Best Backpack EVER???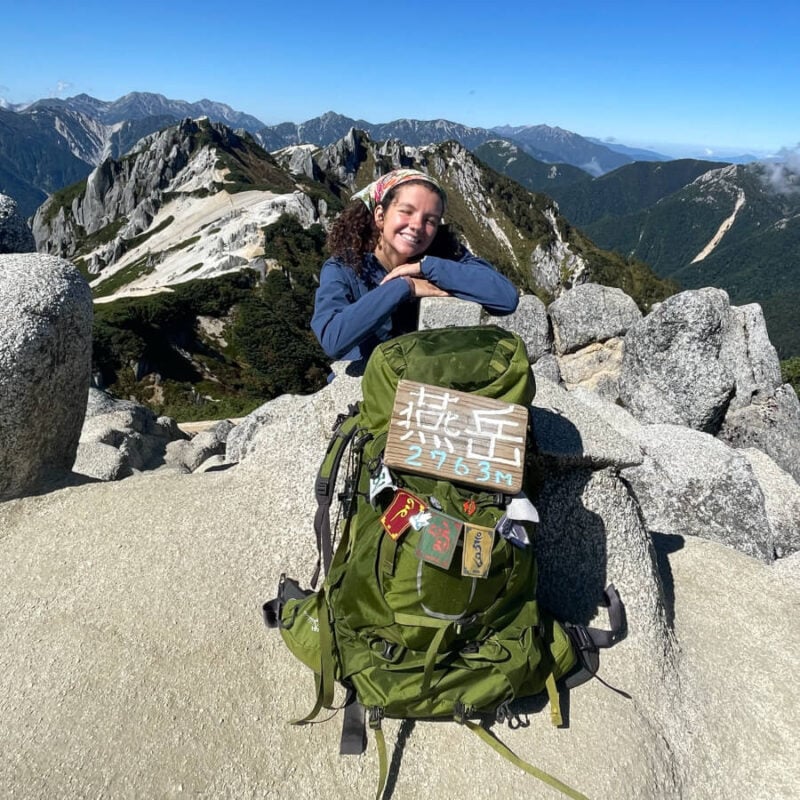 2 Guests
50 restaurants in 15-min walk
This Alki Beach studio in West Seattle is the perfect escape for a solo traveller. Nestled in a tiny house, it has a double bed in a loft and a small but well kitted out kitchen and living area. The best feature of this house is the views looking over the ocean and Puget Sound.
Solo travelers, you better take advantage of the opportunity to stay in your own tiny home Seattle Airbnb because you never know when an opportunity like that will come up again!
This is a bonafide, Seattle Airbnb experience in West Seattle is a little out of the city centre, but hey, if you've never seen Puget Sound before then you had better take this opportunity. There's more to West Seattle than it gets credit for…
2 Guests
Delicious Donuts Next Door
This charming corner studio Seattle apartment makes for a perfect romantic getaway. Consider this short-term rental in Seattle that's right next to Seattle's best donuts, Top Pot Donuts! Also, it's only a quick ten-minute walking distance to Pike Place Market.
With plenty of wooden floor space, you can easily waltz around the bedroom or even around the kitchen! With a darling kitchen, you'll be able to cook up some meals or snacks, if you get tired of the donuts below you can always make pancakes yourself!
There is a couch in the bedroom, that's great for reading. In terms of charm and space, this is definitely one of the best Airbnbs in Seattle for couples traveling to the Emerald City.
2 Guests
Entire Floor To Yourself
This Seattle homestay sure won't disappoint. Feel at home with your own private floor of a home that includes your own private bedroom, TV room, and bathroom that even comes with a magical rain shower!
Seattle is known for its rainy weather, but sometimes a rain shower on demand feels downright amazing! Guests are allowed to use the shared full kitchen and dining room, in case you are craving popcorn and you just can't be bothered to go out and find it!
Especially, this home is located in the quiet and hilly neighbourhood called Eastlake, which is just a short walk to Downtown Seattle or anywhere else you need to go! What did I say? This Seattle homestay won't disappoint!
$$
Sunny Terrace with views of the Space Needle
2 Guests
Stunning spiral staircase
The Queen Anne district in Seattle is one of the most quaint and relaxing areas, especially near South Lake Union. This cosy Seattle Airbnb is a stylish loft with a sunny terrace with views of the Space Needle.
Considering what you get for the price, it's worth every penny! You get plush, luxury furnishings and fittings and elegant artwork everywhere. It's also set in a historic building and has tons of charm.
Because it's located vibrant neighborhood of South Lake Union, you won't be lacking places to go easily on foot. Truly, this luxury Seattle Airbnb is dreamy— a mix of contemporary with old world charm, this home is aesthetically mouthwatering, or should I say mind-watering? That's not a thing, but maybe it should be!
$$$
Balcony with Lake Views
8 Guests
Close to Columbia City
This luxury Seattle Airbnb is quite the splurge but split between eight guests and it's reasonably affordable! With two bedrooms and three bathrooms, this luxury home has plenty of space for everyone to spread out.
Located on Lake Washington, it's got everything you would need for a family holiday – take a boat out on the lake or ride bikes along the boardwalk or surrounding forests. It's also just a short drive into Columbia City.
This spacious, and beautiful short-term rental is bright and airy with an open-concept design. With a lit basement and TV room with leather queen-size futon sofas, plus a dedicated workspace and a gorgeous balcony overlooking the lake, you'll feel right at home! Quite the incredible best Airbnb in Seattle isn't it?
11 Guests
Snacks & Drinks Provided
This incredible townhouse is the best Airbnb in Seattle for families. It's a three-bedroom home that actually has a total of seven beds inside! With three bathrooms too, no one will be complaining about someone taking too long in the shower!
This Seattle Airbnb has all the modern amenities you and your family could possibly need! With a washer and dryer, stainless steel appliances, an indoor fireplace, and a fully-equipped bathroom this is quite the family find in terms of Seattle Airbnbs.
There is also a spacious living room and dining room, as well as access to the outdoors straight from the bedroom is pretty incredible.
The personal welcoming touches can't be beaten! With a crib and high chair, even when you're traveling with young ones, this Seattle Airbnb has you taken care of!
Situated in the beautiful Madison Valley neighborhood, you'll be in a safe, quiet, and tree-lined neighborhood. This lovely Seattle Airbnb is sure to make you and your family happy campers.
Best Airbnb in Seattle for a Group of Friends | Gorgeous Victorian Apt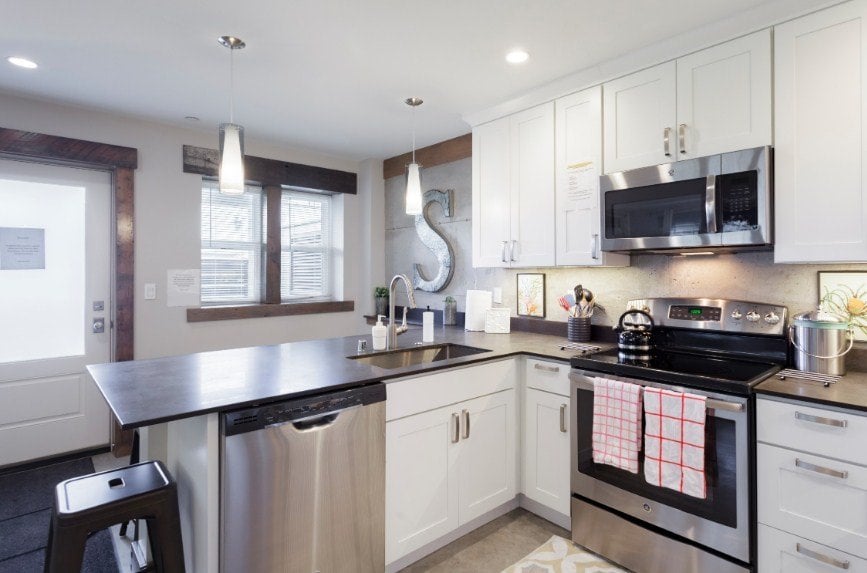 6 Guests
Spacious Outdoor Patio
This two-bedroom and two bathroom Victorian Seattle apartment in Pike-Pine comes with a total of three beds.
Situated in Pike-Pine corridor, you will be surrounded by incredible restaurants, cafes, and shops. You're also just a hop, skip, and a jump away from Downtown Seattle. Furthermore, the apartment itself is plenty spacious, with plenty of room to move around and breathe.
My favorite part is the patio which is perfect to enjoy a glass of wine with friends. The TV room with the large comfy couches is also sure to be a crowd-pleaser! Even the pickiest of friends are sure to love this Seattle Airbnb.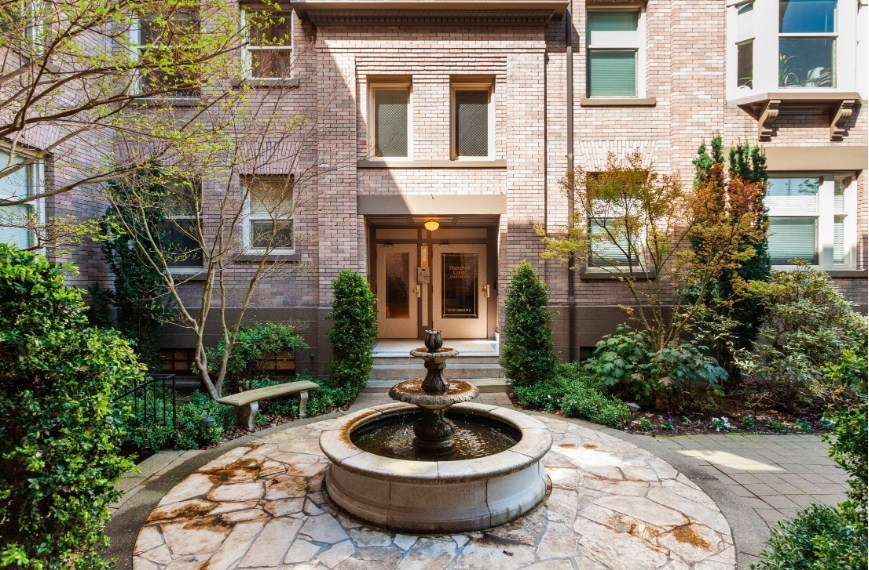 $$
Rooftop w/ Incredible Views
2 Guests
Hardwood Floors & Clawfoot Tub
Are you ready for your unforgettable view of the Space Needle? All from your own personal and private rooftop! Talk about a "WOW" factor for this Seattle Apartment!
This one bedroom and one bathroom contemporary studio has lovely hardwood floors, and an antique claw foot bathtub. The design is tasteful while still being a tiny bit eclectic.
This apartment does come with a fully equipped kitchen, a living room, and a dining room so you won't feel cramped at all. With a washing machine and dryer too, you'll be sitting pretty here on Capitol Hill in one of the best Airbnbs in Seattle.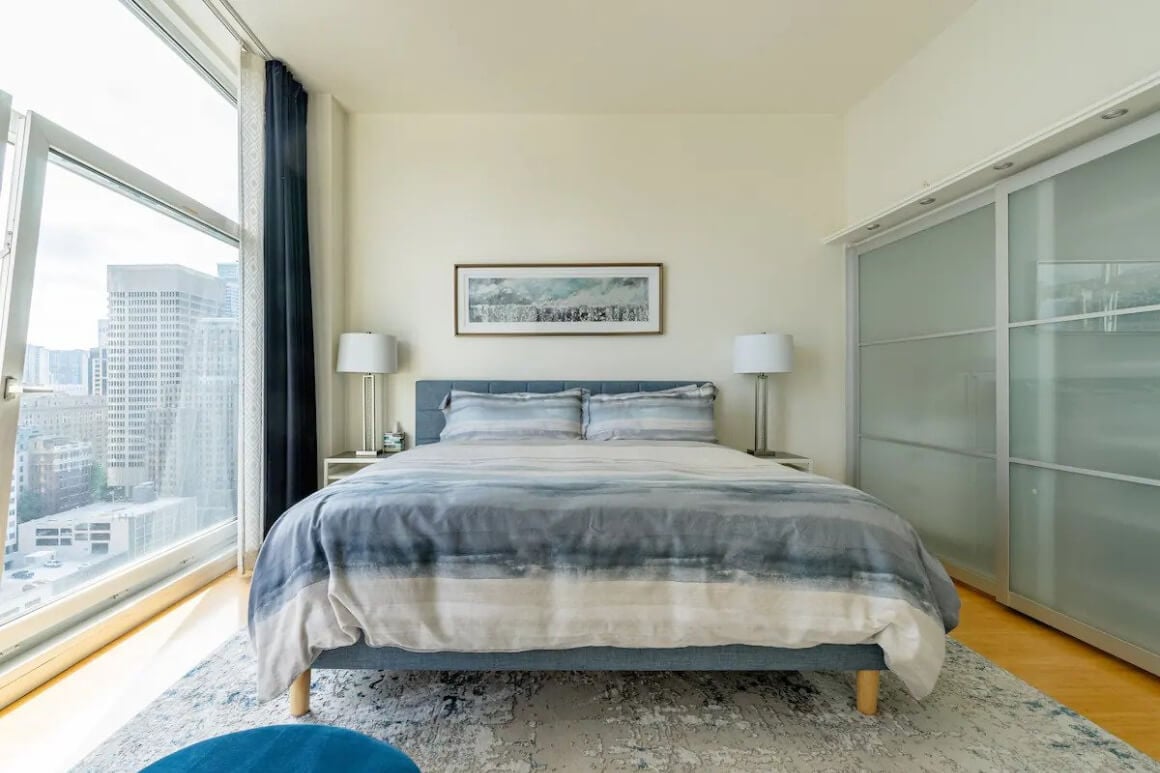 $$
Hot Tub, Pool, Sauna and Gym
5 Guests
One block from Pike Place Market
This one-bedroom penthouse Seattle apartment is a great find near Pike Place Market. It's in the perfect location near all the top places to visit including the Seattle Art Museum and The Symphony. The light rail is also around the corner. It's also surrounded by the best bars and restaurants.
The king-size memory foam mattress nearly guarantees a peaceful stay. Plus the queen size sofa bed means a pleasant night's sleep for additional guests. Enjoy the top-floor apartment with beautiful wooden floors and a top of the range kitchen, marble bathrooms and floor to ceiling windows.
Lastly, guests are also welcome to use the shared facilities, including a large swimming pool, hot tub, sauna and fitness center.
2 Guests
Patio & Grill & Heat Lamp
Bask in a private backyard cottage sanctuary in this one bedroom and bathroom studio Seattle Airbnb. With abundant natural light, you're sure to love sipping a chai in the garden. There are sturdy wooden chairs, heat lamps, and a BBQ grill to enjoy.
When the Seattle chill sets in, you won't be deterred from sitting outside with this toasty warm heat lamp! With a small kitchen and beautiful bathroom, you're sure to love this Seattle homestay that affords you all the privacy of a backyard cottage all to yourself!
Lastly, make sure to note that the kitchen is pretty quaint, with just a microwave, full-sized refrigerator and Keurig coffee maker.
$$
Access to Gym & Community Spaces
2 Guests
Great Location in Capitol Hill
This one bedroom and one bathroom loft is perfect for all your digital nomad needs! There is a comfy queen-size bed, Smart TV, and WiFi throughout the apartment.
Inside this building, you will find a work-study area, a gym, a huge community kitchen, a giant dining room area and plenty of couches to lounge around on.
Inside the apartment itself, there is a small kitchen as well as a table with two chairs perfect for nibbling on a snack or for getting to work.
Located in the heart of Capitol Hill, you're close to all the fun. This Seattle Airbnb makes for the perfect Seattle getaway!
4 Guests
Newly Furnished w/ Courtyard View
Seattle is home to some incredible bars, most of which are situated south of Capitol Hill, particularly close to Pike Place Market.
I love the prohibition-era cocktails at Bathtub Gin & Co., the gastropub vibes at Some Random Bar, and the craft cocktails at the hip Zig Zag Cafe. There are just too many bars to name here, people!
This one bedroom and one bathroom studio rental has a queen bed, a sofa bed, and an air mattress which makes hosting more than two guests easy as pie.
Just a ten-minute walking distance to Pike Place Market and to the Space Needle, you are sure to love the location of this Seattle Airbnb. Enjoy this newly furnished private Seattle apartment with a pretty courtyard view.
$
Fluffy Bed in Pristine Room
2 Guests
Great Location – Everything Walkable
This private room in what is called the Brackish House, is, in fact, a six-bedroom craftsman home. It's located just one block away from Capitol Hill Light Rail and is the perfect spot for those looking to explore Seattle by walking.
This private room comes with a shared bathroom that will likely be shared with other Airbnb guests as the hosts rent out a couple of other rooms. Guests are allowed to use the kitchen to the fullest extent, as well as the dining room.
The outdoor space is also fair game, complete with some kiwi trees and a rock garden. It's a little quiet space in the heart of Capitol Hill. Consider this Seattle homestay your Seattle Airbnb oasis!
FAQs about Airbnbs in Seattle
Here's what people usually ask me about vacation rentals in Seattle.
Don't Forget Your Seattle Travel Insurance
ALWAYS sort out your backpacker insurance before your trip. There's plenty to choose from in that department, but a good place to start is Safety Wing.
They offer month-to-month payments, no lock-in contracts, and require absolutely no itineraries: that's the exact kind of insurance long-term travellers and digital nomads need.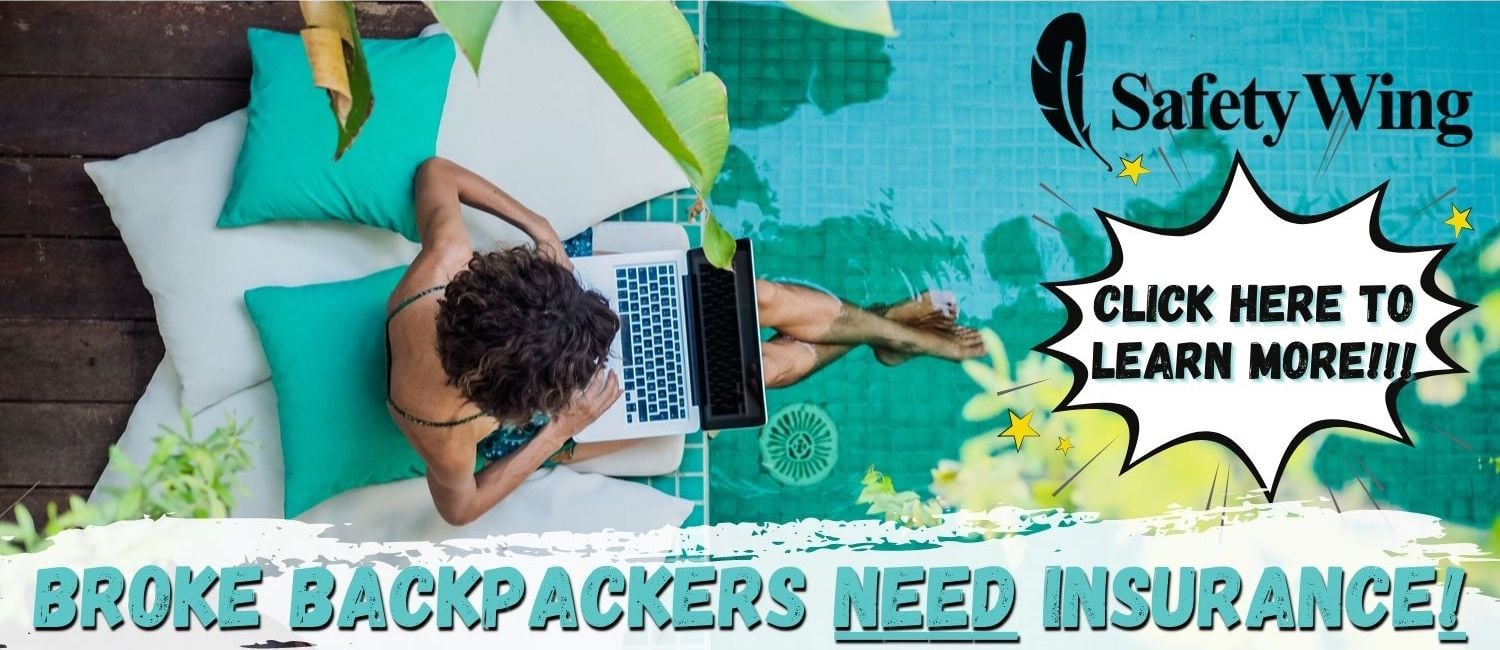 SafetyWing is cheap, easy, and admin-free: just sign up lickety-split so you can get back to it!
Click the button below to learn more about SafetyWing's setup or read our insider review for the full tasty scoop.
Final Thoughts on Seattle Airbnbs
If Seattle, Washington is calling your name, I hope you are answering the call! And if you are hopping on a plane or jumping in your car, I am hopeful that I solved all your Seattle accommodation problems with my list here of the best Airbnbs in Seattle!
Whether you were looking for a cozy homestay or a garden oasis or a chic downtown Seattle apartment, I hope you found what you were looking for here on my short-term rental list.
Going to see the space needle? While that doesn't mean you're launching into space, traveling does come with its own set of worries and stresses. Take some of that stress away by grabbing some travel insurance from my friends over at World Nomads.
---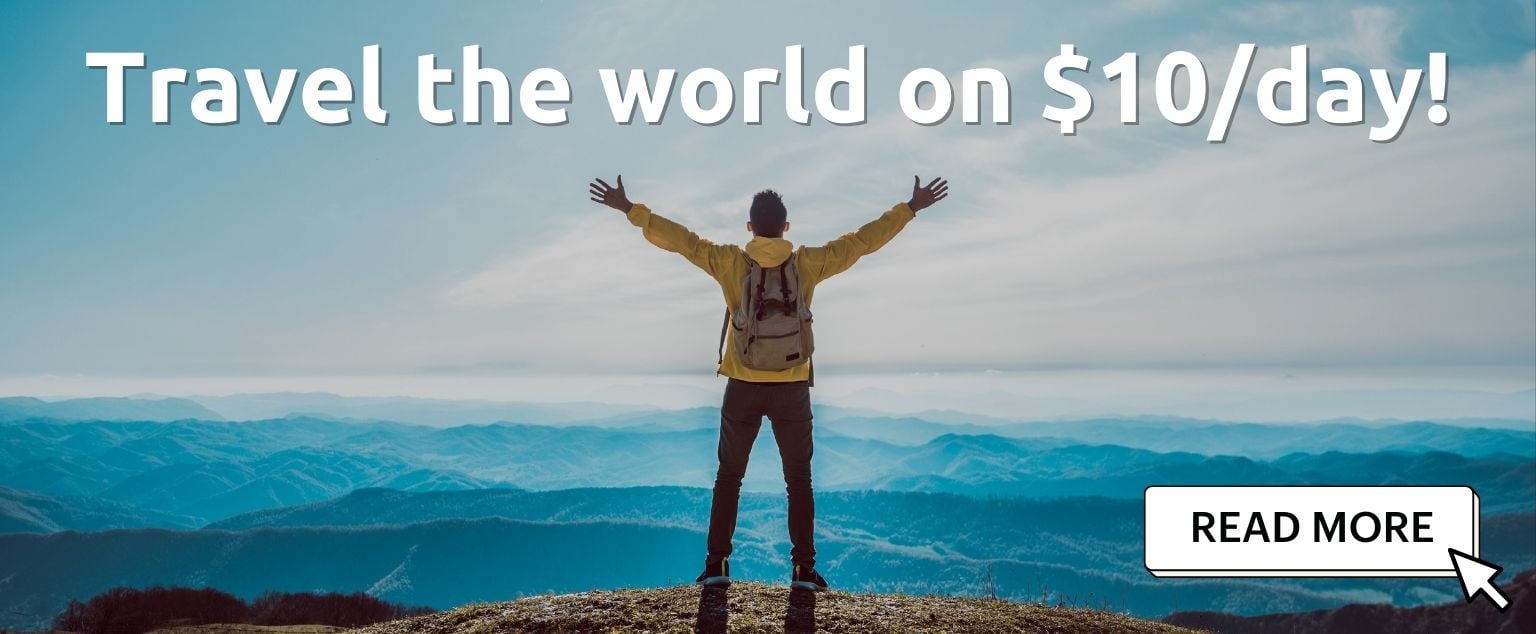 And for transparency's sake, please know that some of the links in our content are affiliate links. That means that if you book your accommodation, buy your gear, or sort your insurance through our link, we earn a small commission (at no extra cost to you). That said, we only link to the gear we trust and never recommend services we don't believe are up to scratch. Again, thank you!