Ah Seattle: the ultra green, hip coastal city found in Washington State, USA. Situated in the Pacific Northwest of the US, Seattle is home to a wide array of awesome activities for every traveler.
Cool outdoor markets, delicious restaurants, and the nearby Cascades mountain range make Seattle a happening spot at the moment.
Like most places in the United States, Seattle has the reputation of being cost prohibitive for backpackers on a budget.
That is exactly why I wrote this guide to the best hostels in Seattle for 2020.
After reading this hostel guide you will be in the know about all of Seattle's best budget offerings.
Stay in cool neighborhoods and experience the best of what the city has to offer without spending a fortune.
No matter what type of traveler you are, I am convinced that you will find the right hostel for your own needs and budget. That's what I'm about!
Seattle is a super fun city. This hostel guide covering the best hostels in Seattle is your key to sleeping cheap (and comfortable) in "Emerald City".
Let's get right to it…
Quick Answer: The Best Hostels in Seattle
The 10 Best Hostels in Seattle
– $
– Bar
– Rooftop Terrace
– 24-Hour Security
Hotel… hotel… hostel? What? We're just as confused at the name of HotelHotel Hostel as you are, but don't you worry about it – it's still the overall best hostel in Seattle. Why's that then? Well, first off it's set in the quirky/hipster-y area of Fremont in Seattle, which hipsters will love and which non-hipsters will… like, but possibly be more bemused at than anything else. But yeah, it's a cool area – bars and pubs and eateries galore. With friendly staff added into the bargain, as well as a clean space to stay in, and a very decent kitchen, it's no wonder this place is the best hostel in Seattle 2020.
– $
– Free Breakfast
– Bicycle Hire
– 24-Hour Reception
Green Tortoise is right across the road from 110-year-old Pike Place Market, which is a really cool place to wander about, eat, drink, explore and be merry. All of that stuff. Maybe because of this buzzy location, maybe because of the amazing staff, but Green Tortoise is a great place to meet fellow travellers, which easily makes it the best hostel for solo travellers in Seattle. Basically, this is a classic Seattle backpackers hostel, tried-and-true, and the vibe is friendly fun. Bicycle hire here makes it so you can pedal around the birthplace of Starbucks in a whimsical fashion.
– $$
– No Curfew
– Free Breakfast
– Common Room
We have no idea what's going on with the name of this top hostel in Seattle, but we do know that it has an awesome location that makes it super interesting for world travellers – that's the existence of the Chinatown/the International District, which makes for amazing places to eat and a cool place to explore. Whilst only a really teensy bit more pricey than any other youth hostel in Seattle, it does offer a free breakfast, and there are plenty of places to lounge around- err, we mean work. Work. On your laptop. Rooms are a little bit, hmm, cosy, but it's fine.
Best Hostel with a Private Room in Seattle – City Hostel Seattle
– $
– Free Breakfast
– BBQ
– 24-Hour Security
Did anyone say renovated 1920s hotel? Because that's what we're dealing with here. Yep, this recommended hostel in Seattle is set in a historic building with the prestige of having played host to a bunch of movie stars back in the day. In light of this, this Seattle backpackers hostel got 47 local artists to design and paint the rooms here, which is pretty cool actually. As such, it's the best hostel with a private room in Seattle – but the dorms are wildly cheaper than any of the private rooms, though. Which is fine if you're not after a budget hostel in Seattle.
Psst!
Heading to a hostel? Don't forget to pack a
padlock
! It's well worth having one so you can secure your locker and protect your stuff!
More Best Hostels in Seattle
Of course, there's more to Seattle than sharing rooms with strangers in a hostel. If that's not your bag, then there are still a whole bunch of hotels to choose from. So here are some of the best hotels in Seattle.
Best Budget Hotel in Seattle – Georgetown Inn
– $
– Free Breakfast
– TV In Room
– Free Parking
The jump from hostel to budget hotel in Seattle is quite a bit in terms of costs, but then again that's the price of staying at a hotel innit. And, yeah, sure, it's a little bit basic but it's ALSO a little bit boutique-y; the rooms are modern, but not exactly design-oriented or Insta-friendly, but they are super clean. Georgetown Inn also features a decent location on top of everything else. There's also a continental breakfast involved, which is totally free. On top of that, the staff are super good. All in all, for what you get for the price, this is the best place to stay if you're visiting Seattle on a budget.
– $$
– Free Breakfast
– Beautiful Building
– Free Toiletries
Ugh, this place is so nice. It's like, an old townhouse of some sort, and inside it's all pure antique opulence, with loads of dark wood furniture, decorative touches and a whole load of other aesthetic magic tricks (e.g. parquet floors) that make 11th Avenue Inn really, really cool. Top marks for being Instagram-friendly. Though slightly pricey, we'd still say this is a hugely good option for the best mid-range hotel in Seattle. The breakfast is free (AND AMAZING), the location is amazing, the rooms are spacious and lavish. It's one of those places that feels WAY out of your league but ends up being pretty reasonable. Couples will especially fall for this place, seriously. Best of all you are tuly in the middle of everything so you are close to all of the best things to do in Seattle. Just food for thought.
– $$$
– Bar
– City Views
– Location Location Location
Super soft beds, epic city views, cool minimalist decor – dang, the value for money at Inn at the Market is a huge reason why it's the best splurge hotel in Seattle. No point splurging if you're splurging on a chain hotel or something equally uninspiring, amiright? So if you're gonna yolo it, do so here. Honestly, those views are amazing. And every single member of staff you'll meet are gonna be personable and helpful – no doubt about it. Location-wise, well, it's in the heart of the popping Pike Place Market. Plus the on-site bar combined with amazing views makes for memorable nights, that's for sure.
– $$
– Free Breakfast
– Room Service
– Very Comfy Beds
Easily one of the top hotels in Seattle, the Best Western Plus Pioneer Square is worth it when it comes to the price, which is sorta at the upper end of mid-range in terms of hotels in Seattle. Surprisingly though the decor here isn't exactly cutting-edge or design-led – it's a little bit cliched and old-school, but some people will naturally love that classic, historical kinda vibe going on here. The amazing location will make you forget that though since this is in the heart of Seattle. Combined with a free breakfast and this one's a winner.
– $
– Pet-Friendly
– Really Cool
– 24-Hour Reception
Whoa, this place is, like, unexpectedly cool. Think painted white exposed brick, minimalist furnishings, all that kinda stuff, and you have yourself a pretty nice backdrop for staying in Seattle. Quite possibly the coolest hotel in Seattle, the aptly named Ace Hotel is totally contemporary with none of the floral antique-ish-ness that you'll find in other top Seattle hotels. So if aesthetics is your vibe, and you wanna be in the heart of Seattle, then we'd definitely recommend a stay at Ace. Though it's not exactly a budget hostel in Seattle, it is a LOT cheaper (and cooler) than other hotels.
– $$
– Free Toiletries
– Kitchenette In Room
– Rooftop Terrace
Close to pretty much everything and with a sick little rooftop sorta terrace going on for awesome city views, this is yet another recommended hotel in Seattle. The rooms are sort of basic, with a '90s office kinda feel to them, but they also come with desks and kitchenettes so you can choose to be a bit more budget if you feel like it – and you might want to since this hotel isn't exactly budget-hotel-in-Seattle prices. It is in a good location, though, and the staff are efficient and helpful. For the freedom, this room allows you (making coffee, putting some toast on, etc.) the value here is pretty good TBH.
The Best Travel Backpack?!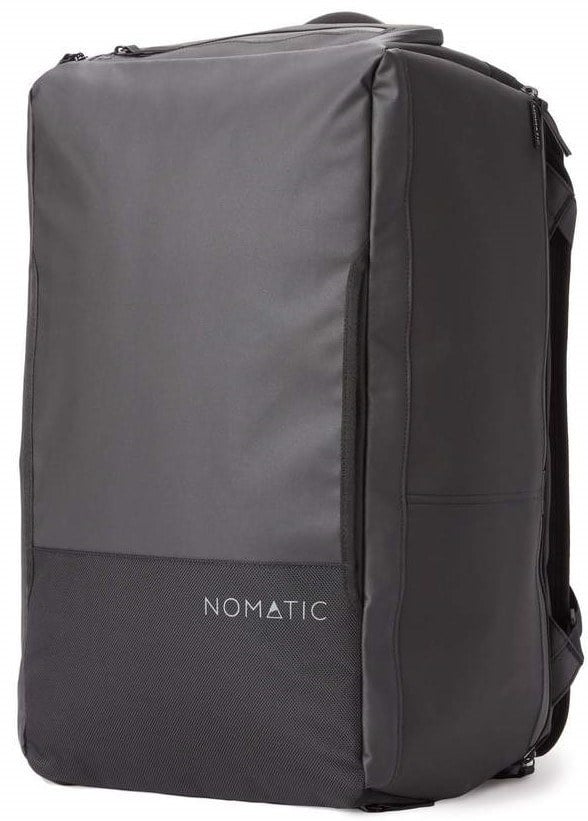 Pssssst! Not picked the perfect travel backpack yet? The Broke Backpacker team has tried out over thirty backpacks this year! Our favourite carry on backpack is the Nomatic Travel Bag.
Read our full review!
What to Pack for your Seattle Hostel
Here's some gear our editors take hostelling.
1. Power Bank: Everyone knows the mini heart attack when your phone is about to run out of power. Surviving long bus rides without charging stations can be agonizing, which is why every backpacker should have this Anker Power Bank. You can charge your phone up to 5 times, or plug in two devices simultaneously. With high-speed charging and enough power to keep you going for days, you can conquer even the biggest adventures without a problem.
2. Active Roots Toiletry Bag: Your toothpaste is lost in the depths of your backpack again? You won't have this problem with the Active Roots Toiletry bag. The bag is made from a durable, water-resistant material, which can be a lifesaver on long travels. Super cool bonus: for every purchase, the company donates to an environmentally-friendly charity – it's a win-win situation for everyone.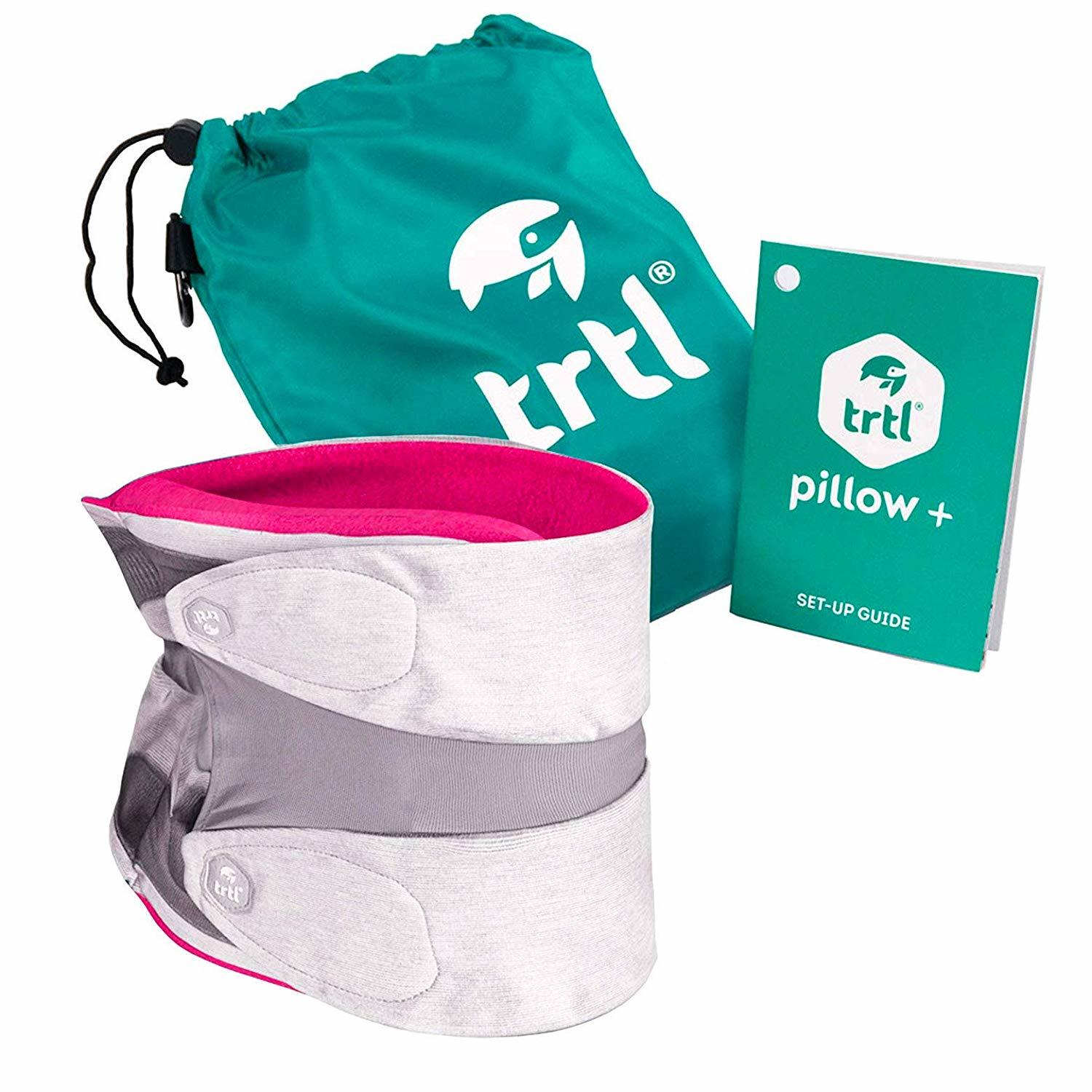 3. TRTL Travel Pillow: Long flights and bus rides are quite uncomfortable (most obvious statement of the day). Most travel pillows… Well, you know how they are. TRTL travel pillow is different. I mean, look at it! It'll cuddle you to sleep every ride and it does a pretty damn good job of supporting your neck so you don't get that stiffness or legendary popping when you stir.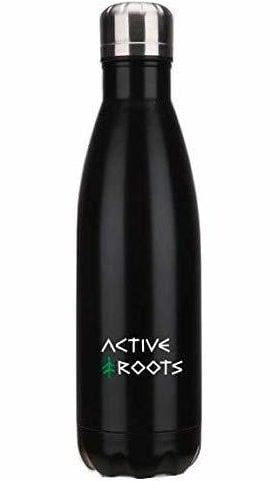 4. Active Roots Water Bottle: Hostels are increasingly meeting backpackers' demands for potable (drinkable) water. Now is better than ever to start traveling with a reusable water bottle! Aside from cutting down single-use plastic, The Active Roots stainless steel water bottle will also keep your favorite beverage hot or cold all day long and it's sized perfectly to fit an entire bottle of wine. 'Nuff said.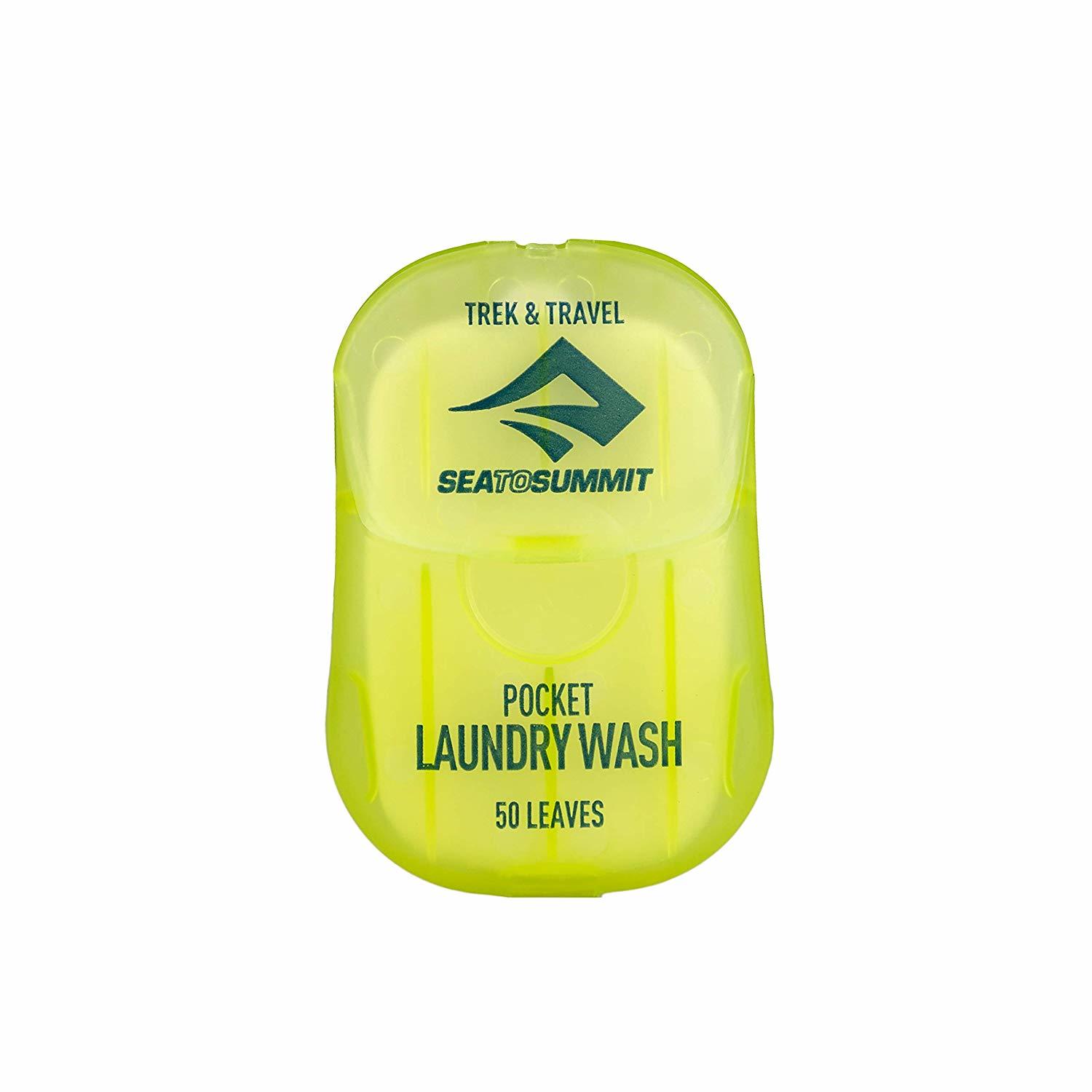 5. Sea to Summit Travel Soap: The Sea to Summit multipurpose soap leaves are the perfect hygiene travel companion. The individual, Leave-no-Trace-certified strips are great for keeping your hands clean before you eat in that dodgy but delicious restaurant. There are also little strip packs for laundry, shampoo and shaving.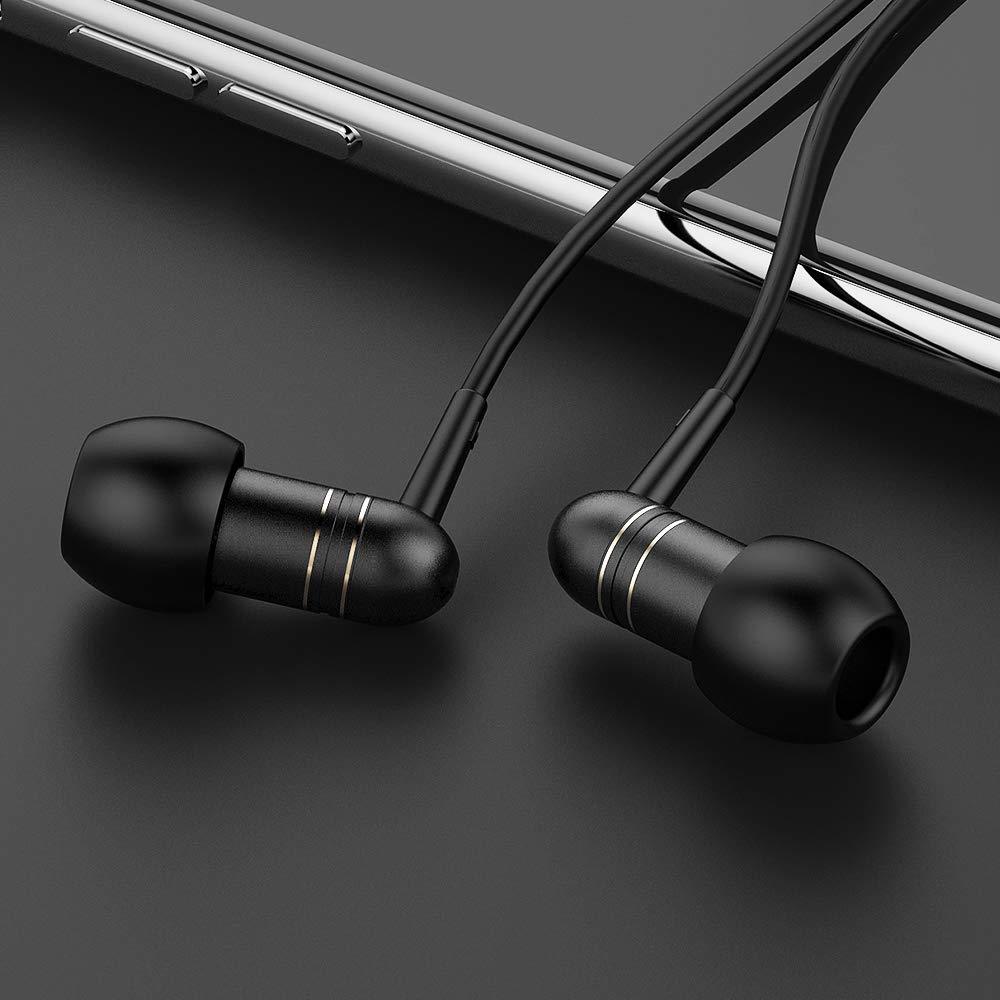 6. Noise-Cancelling Earbuds: These simple earbuds will help you out. Keeping out most of the surrounding sounds, you can either choose to listen to some relaxing music or no sound at all while falling asleep. This can be a life-saver in some unexpected party hostels. Make sure you're well-rested for the next adventures!
Why you should travel to Seattle
Well my friends, the time has come to say goodbye: you have made it to the end of my best hostels in Seattle 2020 list.
As you know Seattle isn't the cheapest backpacker destination. But hopefully with the help of this hostel guide, you are now aware of all of your budget options in the city.
The goal of writing this guide was to lay out all of the best hostels in Seattle in a way that makes it easy for everyone to find the right place to stay for their budget.
You are now armed with all of the accommodation information you need to have an awesome time exploring one of America's finest cities. If you're looking for more inspiration on what to do in Seattle, check out this suggested itinerary.
Where you stay matters. I hope you are now able to quickly and easily book the hostel or budget hotel that called to you, so you can spend more time enjoying Seattle on a budget.
Remember the best hostels in Seattle do book out fast, so certainly don't wait until the last minute to book yourself in…
Still feeling stumped about which hostel is the best hostel in Seattle? Not quite sure which one to book? No problem…
When in doubt I recommend that you just book my top pick for the best hostel in Seattle: HotelHotel Hostel.
Travel Safety Tips for Seattle
And don't forget to sort your travel insurance before heading to Seattle! We've put together a roundup of the best travel insurance for backpackers – check it out here, or if you're low on time, get a quote from World Nomads, our favorite travel insurance provider.
Getting an estimate from World Nomads is simple – just click the button or image below, fill out the necessary info, and you're on your way!


Didn't quite find what you was looking for? Well, there are also some great Airbnbs in Seattle as well!
Yay for transparency! Some of the links in this post are affiliate links. This means that if you book your accommodation, buy a book or sort your insurance, I'll earn a small commission at no extra cost to you. I only link to stuff I've actually used and never endorse crap. Your support helps me keep the site going.
---
Need More Inspiration?
Like this Post? PIN ME!!
Noodle addict. City dweller. Aaron Radcliffe is the marketing ninja for The Broke Backpacker, founder of Nomads Nation and Co-Founder of Ditch Your Desk.