Of all of the hundreds of Greek Islands you should visit, Kos is definitely up one of the most famous – and for a good reason.
This island, part of the Dodecanese group, is set in the Eastern Aegean and is just offshore from Turkey. Expect a ton of things to do in Kos: ancient history, museums to where you can learn all about it, plenty of beaches, rugged natural surroundings, and a whole lot of local delicious food. A classic Greek Island getaway, Kos ripples with intrigue and excitement.
Then there's the off the beaten track things to do in Kos – the harder to find stuff that isn't immediately obvious. To help you out we've created this handy guide. With this on your side, you're going to get a full helping of the coolest, most unusual things to do in Kos that just about everybody is going to love.
Top Things to Do in Kos
Kos isn't just about the main town. There are a ton of tiny little fishing villages that dot the island making for pretty much one of the most charming top things to do in Kos. Taking yourself on a village-hopping journey around the island doesn't just mean taking in the history and local life of Kos, but it also gives you an awesome chance to see the quintessential landscape that makes this island just so damn lovely. Olive groves, hills and sea views. Now we're talking. Antimachia, for example, is home to a traditional farm house and windmill and serves as a gateway to explore the rugged Kefalos Peninsula.
2. Get historical at the Kos Archaeological Museum
Ancient history that is literally soaked into every inch of Kos. So to actually learn more about the place you're spending time in (always a wise move, we'd say), there's a great museum packed with historical facts and artefacts in the form of the Kos Archaeological Museum. It's a good thing to do in Kos if it rains, being inside and all, but we're here for the FACTS! Set in an old Italian-era building from 1935, the good stuff is spread over two floors and you'll be able to gaze at things like ancient mosaic floors, beautiful statues, and some very old pottery. History buffs will love it.
First Time in Kos
Kos Town
Kos Town is the largest town on the island. It is the main tourist and cultural centre and is where you'll find a great selection of accommodations, dining and nightlife options. That's why Kos Town is our pick for where to stay in Kos if you're visiting for the first time.
Places to Visit:
Eat, drink and lounge in the sun at Artemis Heaven Beach Bar

Sip and sample local wines at the stunning Triantafyllopoulos Vineyards

Visit the Roman Odeon of Kos, a well-preserved Roman amphitheatre
For more places to stay, check out our full Kos neighborhood guide!
3. Visit the ancient city of Halicarnassus
For even MORE history, why not add in a day trip from Kos to another country – namely, Turkey! It's nothing more than a simple 50-minute cruise across the Aegean Sea (which is an awesome thing to do in Kos anyway) and you'll be in the modern-day Turkish city of Bodrum. But it's not famous for being Bodrum: it's famous for once being the home to the much older Ancient Greek city of Halicarnassus.
Obviously there are a load of interesting sights to see, like the Ancient Greek theatre, but it's the perfect opportunity to lap up a bit of Turkish culture by which we mean food (get a kebab), maybe a jet fuel-strength Turkish coffee, and even a wander around the bazaar for some quirky souvenirs. Note that a Visa may be required for Turkey. Check before booking your Halicarnassus tour.
4. Go to a natural spa beach
The Ancient Greeks were known for their love of hot springs and, well, bathing and keeping clean in general (a sincere thank you for that, Ancient Greek culture). One of the top things to do in Kos is to see one of these natural spas for yourself: Therma Beach. The Ancient Greeks might have gone here in the past, but the existence of the natural hot spring that flows into the sea here is all down to its discovery in 1934 by an Italian archaeologist.
Ancient or not, soothing your muscles in this natural wonder after a day of pavement pounding, sightseeing or otherwise hiking in the heat is perfect – and definitely one of the more unique things to do in Kos.
5. Enjoy a traditional Greek meal
Honestly, it wouldn't be a trip to anywhere in Greece without succumbing to the supreme tastiness that is Greek cuisine. Feta cheese, lamb, olives, olive oil, salads… The list goes on and on. One of the most amazing places to try all of these delicious delights is in the little village of Zia.
Pull up a chair, get loaded up with all manner of local dishes, and enjoy (maybe with an ouzo or two) the sunset. Greek food is best sampled in beautiful settings and this is one of the essential things to do in Kos. To bag one of the best tables, booking in advance is a good shout. Trust us: we wouldn't have it any other way.
6. Deep dive into the underwater landscape
Guess what? It's not just about land-based sights in Kos: it's also what lies beneath the waves. Believe it or not, there's a whole world to see just off the coast in the Eastern Mediterranean, so one of the coolest things to do in Kos would be to have yourself a little scuba dive! That's right, there's plenty of marine life to discover, awesome visibility and warm water.
Never done this before? No worries. The spot around Kokina Bay is perfect for beginner divers – and there are plenty of dive schools and experts who'll hold your hand and make sure you don't do anything stupid on your first dive ever. Great spot for it.
The Best Travel Backpack?!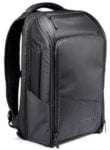 Pssssst! Not picked the perfect travel backpack yet? The Broke Backpacker team has tried out over thirty backpacks this year! Our favourite carry on backpack is the Nomatic Travel Backpack.
Check out our full review!
Unusual Things to Do in Kos
Gorgeous Greece is actually pretty mountainous. Kos is no different and there are a lot of hills here. This is just perfect if you're a keen hiker but getting your legs tired reaching some amazing view is never a bad thing. If you don't fact walking up Mount Dikaios then simply find yourself a driver, hop in a jeep and tackle those unpaved roads for a real mountain adventure without having to sweat at all (maybe out of fear).
It's one of the coolest outdoors things to do in Kos. At the top, you'll see everything from old, crumbling churches to mountain goats frolicking in wildflowers. It's lovely.
8. Explore the abandoned village of Haihoutes
So… there may be a load of teeny, tiny villages to explore on Kos that are still very much working, still very much lived in. And they're charming. We like them. But for something a bit more unusual to do in Kos, we'd say that visiting a non-working, non-lived in village is just the ticket. This is the case for Haihoutes. All the buildings here are ruins: perfect Instagram fodder. Most people had left this village by the 1980s, and by 2007 there was just one remaining villager.
Today a traditional coffee house has been set up to try and revitalise the area. Sip an iced coffee among the ruins and think of what was. There's a small museum next door (worth a look).
An hour's boat ride from the port of Kardamena lies the volcanic island of Nisyros. Just 8 kilometres in diameter, visiting this island is an unusual thing to do in Kos because here you'll have the chance to actually walk inside the crater of the volcano! Getting to the top, and into the crater, involves hiking  so be prepared.
Be warned: it IS active. But you should be fine strolling around the mental lunar landscape inside the crater of this sleeping giant, which basically birthed the island itself 150,000 years ago. Pretty cool. It's a good idea to go with a guide.
Safety in Kos
Kos is a pretty safe place. It's not the safest place on Earth, but it's not even remotely like anything we'd call unsafe. With that in mind, there are a few sensible pointers that we're going to share with you.
You should be careful with crowds – pickpocketing isn't unheard of in these parts, so going around obliviously with all your worldly wealth on show is not clever. Securing your valuables also makes sense. A money belt wouldn't be a bad idea.
With the Greek Islands known for their drinking culture, well, actually the tourists who go there being known for their drinking, you might want to be careful of drunken groups getting a bit too rowdy. Keeping an eye on your drink, not just for female travellers but males too, is also very sensible.
Other than that, just keep your wits about you – it's not a theme park! Read our tips for traveling safely before you fly and always get travel insurance. Check out our roundup of the best travel insurance.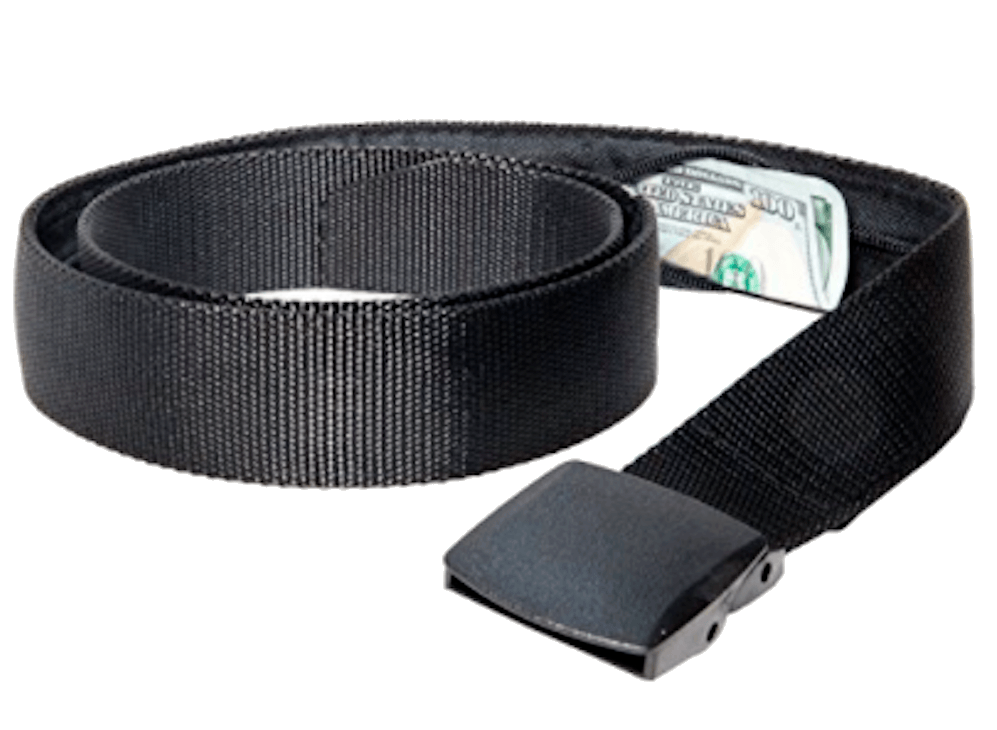 You should always have emergency cash hidden on you – pick up this awesome security belt with its hidden pocket before you travel, it's perfect for hiding money, a passport photocopy.
Things to Do in Kos at Night
10. Go and see at film at an outdoor cinema
Don't be fooled into thinking that everything in Greece at night time is to do with drinking and partying. Nope. There are plenty of ways to do what the locals do that don't involve eating hunks of lamb and ruining yourself with ouzo. One of these is the Orfeas Open Air Cinema. Grab your ticket at the door – and make sure you arrive hungry. The bar serves drinks and snacks and between the seats of this outdoor cinema, there are little tables set up for everyone. Sweet.
Some of the films are in English (bonus), the quality is great, the prices are decent – all in all, one of the best things to do in Kos at night. Tip: wear mosquito repellent!
11. Hit up Bar Street in Kos Town
Ok, so you know how we just said everything in Greece after dark doesn't revolve around drinking? We must confess we were kinda lying as a visit to Bar Street in Kos Town may suggest. This notorious stretch of late-night bars and clubs is a sea of tables littered with people getting pretty smashed into the wee hours. There are hundreds of bars to choose from – some good, some better – so we'd say pick one that looks like your kind of scene, pitch up and start drinking.
It's one of the best things to do in Kos at night, especially if you're very comfortable around raucous crowds of holidaymakers drinking for all they're worth. We know we are.
Where to Stay in Kos
Wondering where to stay in Kos? These bright and spacious apartments are our favourite budget accommodations in Kos. Each has its own private balcony or patio with beautiful views of the pool or garden. This charming property is located in Kos Town and is in close proximity to restaurants, cafes and the beach.
The Antonis Hotel wins our vote for the best hotel on Kos. Ideally located in Kefalos, this hotel is well-positioned for exploring the village and the island. Restaurants, shops and the beach are just a short distance away. This property has 13 comfortable room, a swimming pool and offers a tasty breakfast.
Romantic Things to Do in Kos
12. Do some island hopping
The Greek islands are numerous and beautiful. What better day out with your other half is there than an island-hopping trip together? Kos, is primed and ready to be used as a springboard for enjoying the scattering of islands that surround it. Easily one of the most romantic thing to do in Kos, you get to spend your days swimming in crystal clear waters, zooming around the waves of the Aegean, spotting dolphins, and more, very Mediterranean things.
One of the islands you can get to on a day trip from Kos is Pserimos; home to just a few families, it's a gem-studded in the sea ringed by white sand beaches. Did anyone say paradise?
13. Stroll along the Agios Theologos Beach at sunset
Nothing quite says "romantic thing to do in Kos" better than a sunset stroll on a beach, right? And one of the most beautiful spots to do it is the stretch of sand that is Agios Theologos Beach. This remote place is around 7 kilometres south of Kefalos and is PERFECT for sunsets. It's a rugged beach that isn't all white sand and postcard-perfect views, but it is nevertheless stunning in its own natural way – it's an off the beaten track sort of thing to do in Kos.
Try some fresh fish dishes at one of the local tavernas here, watch the sunset, and simply enjoy being there, at that moment, with your partner. Pretty romantic, right?
Always Be Insured
Don't forget to sort your travel insurance! We've put together a roundup of the best travel insurance for backpackers, or if you're low on time, get a quote from World Nomads now, our favorite travel insurance provider.
Best Free Things to Do in Kos
14. Pay a visit to the Odeon
No, not the movie theatre chain – the actual, original Roman-era Odeon built in the 2nd century AD. And no: they didn't have movies back then. So what the heck was an odeon for? It was for musical performances, or so the experts think. Recently restored to its (almost) former glory, it's basically a stunning amphitheatre with marble seats closest to the action for the rich people, and granite for the regular old plebs. You can also check out some of the underground tunnels beneath the Odeon for extra coolness.
Easily one of the best free things to do in Kos – and if you happen to catch a local show, even better. Rumour has it that shows are still put on from time to time.
15. Spend the day at the beach
You're in Kos after all, so this one's a no-brainer. That's right: simply head down to the beach for one of the very best free things to do in Kos. There are a ton of beaches to choose from in Kos, but we would recommend heading to Tigaki Beach. It's not that far from Kos Town and once you're there it's a simple matter of choosing a spot along the 10 kilometre stretch of white sand to camp out for the day. It's a LONG beach. It's a Blue Flag beach, it's got watersports, it's got sunshades, sun loungers, and plenty of room.
Hitting the beach for whatever reason is basically one of the best outdoors things you can do in Kos. For real.
Kos Packing List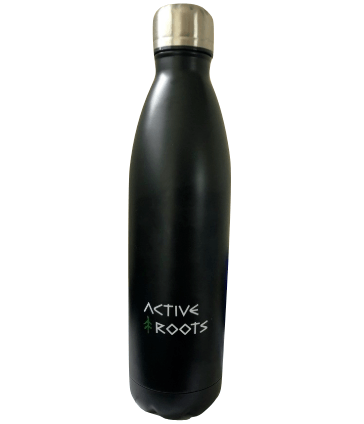 1. Travel Water Bottle: Always travel with a water bottle – it'll save you money and reduce your plastic footprint on our planet. AR bottle are tough, lightweight and maintain the temperature of your beverage – so you can enjoy a cold red bull, or a hot coffee, no matter where you are. For every AR bottle sold, we donate 10% to PlasticOceans.org – an initiative to reduce plastic in our oceans!
2. Microfibre Towel: It's always worth packing a proper towel. Hostel towels are scummy and take forever to dry. Microfibre towels dry quickly, are compact, lightweight and can be used as a blanket or yoga mat if need be.
3. Security Belt with Hidden Pocket: I never hit the road without my security belt. This is a regular looking belt with a concealed pocket on the inside – you can hide up to twenty notes inside and wear it through airport scanners without it setting them off. This is hands down the best way to hide your cash.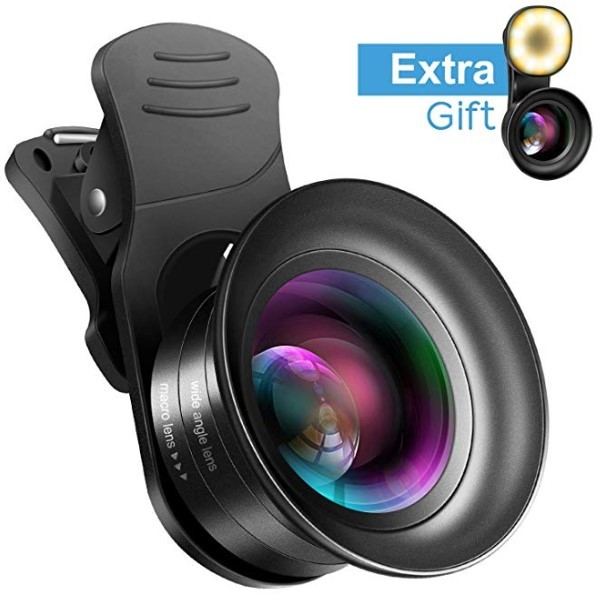 4. Camera or Cell Phone Camera Accessories: One thing's for sure – Kos is a picturesque destination! Get perfect shots from your phone using clip-on-lenses with wide-angle, close-up and optical zoom. With the ability to turn travel pictures from basic to professional, this universal lens sits neatly over any phone camera and comes with a durable, travel-friendly case!
5. International Adapter: Kos outlets accommodate European plugs, but for electronics that have three prongs or if your plugs are of a different variety, you'll need an adapter. Save yourself the hassle of trying to track down an adapter at your destination and paying twice as much than planning ahead by buying one online.
Books to Read while Visiting Kos
Here are some of my favorite books to read in Greece:
The Backpacker Bible – Get it for free! Learn how to ditch your desk and travel the world on just $10 a day whilst building a life of long-term travel with an online income. To inspire and help the next generation of Broke Backpackers, you can now grab 'How to Travel the World on $10 a Day' for free! Get your copy here.
Eleni (1983) – Gage writes here about his mother, Eleni, who was murdered by communist partisans during the Greek civil war. The book is an account of the way a life that was destroyed by war. Gage's is a story of emigration and loss—themes essential to Greek culture—and also a study of how we cope with the tragedies of the past.
Ashes – Ashes is a suspenseful story of revenge, corruption, and conspiracy in Greek society.
Something Will Happen, You'll See – A collection of short stories about the working-class in the port town Piraeus. The stories focus on families, seniors, and young couples, who struggle to make ends meet. These stories give readers an insight into Greek life with the economic crisis.
Best Things to Do in Kos with Kids
16. Spend the day having fun at a water park
For a day of fun and frolicking where you won't have to worry about much at all, take you and your family to the very fun Lido Water Park. Here you can spend the day zipping down waterslides, getting washed about in wave pools, and cruising down lazy rivers. Your children will, without doubt, absolutely freak out at this one – remember that one Mount Splashmore episode of The Simpsons? One of the highlights if the ominously named Black Hole and the Kamikaze slides; little ones can chill in the Splash Pool with its small slides and waterfalls. Adults can chill in the jacuzzi.
Yep, it's definitely one of the best things to do in Kos with kids.
17. Shop for snacks and souvenirs at Kos Market Hall
A good way to show your children that the culture of a place is ALWAYS found in the market is by making a beeline for Kos Market Hall. Set in a pretty cool building dating back to 1933 (which your children won't care about), the market here is awash with sights, sounds and smells (which is more interesting for them). You can get yourselves some fresh fruit (healthy!) or even pick up some fun trinkets to take back home. Then when everyone's hungry, head out onto the Eleftherias Square to grab an ice cream in one of the many terrace cafes.
When you're on holiday, a market of any kind is always a good idea – so this one is up there as one of the best things to do in Kos with kids. You can even teach them how to haggle.
Day Trips from Kos
The very best day trips from Kos are naturally the ones that explore the surrounding islands. Kos, being an island in the middle of a sea famous for its islands, makes for the perfect base to hop from island to island, exploring beaches and rugged Aegean nature as you go. Here are just a couple of our favourites to help you plan your adventures.
Try out some rock climbing on the island of Kalymnos
If you like your day trips to be more in the realm of active, outdoors-y stuff, then a day trip from Kos to the island of Kalymnos is definitely going to suit you. It's going to suit you even more if you're into climbing – it's even referred to as "rock climber's island," a name that says about everything you need to know. Daily ferries run between Mastiachari harbour (Kos) and the island.
And if climbing isn't your thing? Don't worry. Kalymnos is a lot more old-world-y than Kos, much less focused around lazing around on the beach and burning to a crisp in the sun. The old-school harbour area of Pothia has some rustic tavernas to try out. Other than that, the rugged terrain really is suited to rock-climbing; the Massouri area has easy-to-access routes, for example.
Take the boat to Tilos
Catch the Blue Star Ferry, taking around 2 hours, and arrive on Tilos for more island-hopping exploration and adventure. And this one in particular is a pretty little island with very few tourists and a laid-back lifestyle. Sound good? Then this day trip from Kos could be the perfect one for you.
That's right: Tilos is all about its deserted beaches and its biodiversity, with 54 kilometres of hiking trails (one of the best is from Livadia to Lethra Beach), making for an all round nature-lovers playground. Make a beeline for island's capital, Megalo Horio, and stop for lunch in one of the handful of traditional eateries, then head off for a stroll in the beautiful surrounding meadows.
For beach bums, Plaka Beach (northwest coast) is an undeveloped slice of solitude, whereas Eristos Beach is where you'll find glassy, turquoise waters perfect for swimming.
3 Day Kos Itinerary
Day trips from Kos – check. List of awesome things to do in Kos – check. Now all you've got to do is somehow… plan. That's the hardest part. So to help you out we've decided to come up with this super handy 3-day Kos itinerary, allowing you to simply be swept along with the tide of Kos' sun-drenched lifestyle.
Day 1
Start your day at the very start by learning all about the ancient (and not so ancient) history of Kos at the Kos Archaeological Museum. Here you'll find ancient artefacts and mosaics, all located in a much less historical (but still cool) building from the 1930s. Tip: if you're a student from an EU country you get free entrance. Go early if you want – it's open from 8am. Closed on Tuesdays, however.
After your educational morning you can go for a stroll around the Kos Market Hall, just two minutes away from the museum on foot. Here you can shop for interesting local spices, fruits, fresh produce to cook up in your Airbnb, and even a few trinkets to take with you as mementos. Naturally it's a perfect pit-stop for lunch, being in the town square and all. Take your pick of local cafes and enjoy.
For a lazy afternoon thing to do in Kos, hop in one of the many taxis you'll find around the market and head to Agios Theologos Beach. If you've got your own wheels, it'll be cheaper (obviously). Lap up the epic sense of beauty, but definitely make sure to stick around till sunset. It's truly amazing here. Soak it all up with traditional Greek fare at Agios Theologos Restaurant.
Day 2
One of the best things to do in Kos is to take a tour of the small villages strewn around the island. Winding roads meander through the rugged countryside and allow you to discover places like the Asklepieion, an Ancient Greek "healing temple" (i.e. hospital), and Zia. This dot of a town has an awesome viewpoint and a surprising number of cafes and restaurants to refuel and rehydrate before pressing on.
Namely to Tigaki Beach. It's around a 20 minutes drive from Zia. This sandy beach is your base for the afternoon, so soak it all up, people. Splash around in the surf, lay out in the sun, grab yourself an ice cold beer, and stay a while. There's plenty of sun loungers and loads of places to grab a snack if you're feeling peckish.
Back in Kos Town, it's time to freshen up and then hit up Bar Street. This is one of the top things to do at night in Kos and is one for the thirsty, fun-loving traveller. It's lively, but there's just about any kind of bar for whatever you feel like – even clubs, if that's what you want! Make sure to have dinner at Elina first, a restaurant tucked away on a cobbled street; definitely book ahead (it gets busy).
Day 3
Hopefully without much of a hangover from the night before, grab some quick breakfast and head for Kardamaina. From here, it's a matter of taking the ferry to Nisyros. Practically all of the island is a volcano, the centre of which – its caldera – can be hiked and explored. Nothing more life-affirming than dicing with death, right? (Just kidding, it's not that scary).
Return from your hiking in the sun back to the Kos mainland and find somewhere to eat in Kardamaina; Pelagos Restaurant is a safe bet with its sea views and grilled meats. From here it's time to head to Lido Waterpark! The best way to cool down in a hot Kos afternoon, spend your time whizzing down water slides and bobbing around in wave pools before heading back to your digs for a siesta.
Shower and get ready for a night of culture. Check out the Roman-era Odeon and then, just a couple of minutes' walk away, stroll to Orfeas Open Air Cinema. Skip copious amounts of ouzo at Bar Street for the night and catch a movie with the locals. Buy food and drink at the bar here, or take your own, and enjoy a film. It might even be in English. Go to Stadium Restaurant Bar for afters.
More Great Resources
Conclusion
Kos is a lot more than just a simple holiday destination. Yes, it's got a load of beaches, yes it's got some ancient history, and both of these things will give you with a decidedly full schedule. But it's not all about that: look a little deeper and you get to know the more rugged side to Kos, its tiny villages filled with locals who seem to have lived there forever, and its stunningly remote coastlines where nobody goes. In Kos you'll get to visit Roman ruins where an impromptu show may suddenly start up, catch an open air movie with locals, or even hop aboard a boat to explore yet more beautiful islands.
Whatever you get up to, no doubt Kos will leave its mark on your memory.
Yay for transparency! Some of the links in this post are affiliate links. This means that if you book your accommodation, buy a book or sort your insurance, I'll earn a small commission at no extra cost to you. I only link to stuff I've actually used and never endorse crap. Your support helps me keep the site going. 
---
Need more inspiration?
Like this post? PIN ME!!!
Ralph is a former manager in the hospitality industry turned wild child. With a desire to experience all things unconventional, Ralph enjoys visiting the lesser-known landscapes of the world and has ended up in some pretty strange and wonderful places. Recently, he spent eight months travelling around Africa, the Middle East, and Europe, spending as much time as possible in the wilderness and doing everything to avoid the crowds.
You can follow his adventures at Roaming Ralph or get in touch via his social media pages on Facebook and Instagram.