Kos is without a doubt one of the most beautiful and interesting islands in Europe. It has pristine beaches, crystal clear waters, crumbling ruins, and a long and rich history.
But Kos is a big island and there are a ton of different villages to choose from.
Which is exactly why we put together this list for where to stay in Kos.
This article was written by travellers for travellers. It breaks down Kos' best villages into easy to digest categories so you can quickly find the town that best suits your travel needs.
So whether you're looking to dig deep into history, party all night long, or relax on the beach, this guide will help you find the perfect place to stay in Kos – guaranteed!
Handpicked by our travel experts, these are the best place to stay in Kos, Greece.
Looking for a specific place to stay? These are our highest recommendations for places to stay on the Greek Island of Kos.
Stylish and modern, this apartment was basically made for your first visit to Kos. It's incredibly clean and spacious according to all of the five-star reviews. With the top location in central Kos Town, you're close to the buzz of the city, nightlife and amazing restaurants. Don't know what to do – tour guides and bike/car rentals are right around the corner too.
These bright and spacious apartments are our favourite budget accommodations in Kos. Each has its own private balcony or patio with beautiful views of the pool or garden. This charming property is located in Kos Town and is in close proximity to restaurants, cafes and the beach.
Best Hotel in Kos: Antonis Hotel
The Antonis Hotel wins our vote for the best hotel on Kos. Ideally located in Kefalos, this hotel is well-positioned for exploring the village and the island. Restaurants, shops and the beach are just a short distance away. This property has 13 comfortable room, a swimming pool and offers a tasty breakfast.
Kos is a beautiful destination in the Greek islands of Dodecanese. Set in the Aegean Sea, Kos has a coastline of immaculate beaches with crystal clear waters. It is one of the most popular tourist destinations in the country and welcomes tens of thousands of visitors every year during its high season.
The island covers an area of 287.2 square kilometres and is home to dozens of small villages each bursting with history, culture and exquisite natural scenery.
This guide will explore the best places to stay in Kos organized by interest.
Kos Town is the largest town on the island. It is the touristic and cultural centre and is where you'll find a great selection of bars, restaurants and historic landmarks and attractions. Kos Town boasts a great mix of history, culture, shopping and nightlife, and is where you'll find a wide range of accommodation options.
Head west from Kos Town and you'll arrive in Tigaki. This small town is awash with stunning beaches and golden sand beaches. It's where you'll enjoy incredible views and unbeatable sunsets. Well-organized and outfitted, Tigaki is an excellent destination for families travelling to Kos.
Set on the central southern coast of Kos is Kardamena. A bustling and buzzing resort town, Kardamena is a former fishing village that is now Kos' party hub, as this small and beautiful town is packed with bars, taverns and lively nightclubs.
And finally, in the southeastern end of Kos is Kefalos. This idyllic village has it all – enchanting castle ruins, charming tavernas and bucolic beaches. It's where you can enjoy a good mix of history, nightlife and breathtaking sights.
Still not sure where to stay in Kos? Don't worry, we've got you covered!
Now, let's take a look, in more detail, at the best towns and villages to stay in Kos. Each offers something a little different to travellers, so be sure to read each section carefully and pick the village that best fits your travel needs. Finding the ideal base will largely depend on what you plan to do in Kos.
Kos Town is the largest town on the island. It is the main tourist and cultural centre and is where you'll find a great selection of accommodations, dining and nightlife options. That's why Kos Town is our pick for where to stay in Kos if you're visiting for the first time.
This is an excellent place to stay for history buffs. Kos is a buzzing town that is home to several important archaeological sites, including the ruins of an Ancient Gymnasium and the Odeon Roman House. Whether you choose to visit these sites or simply wander Kos' winding streets, this town is the perfect place to immerse yourself in Greece's rich history.
Stylish and modern, this apartment was basically made for your first visit to Kos. It's incredibly clean and spacious according to all of the five-star reviews. With the top location in central Kos Town, you're close to the buzz of the city, nightlife and amazing restaurants. Don't know what to do – tour guides and bike/car rentals are right around the corner too.
Thanks to its great location, this is our favourite budget hotel in Kos. You'll enjoy a range of features, like air conditioning, a refrigerator and a private WC. This hotel offers all the benefits of a quiet location without being too far from the town and the beach.
Best Hotel in Kos Town: Hotel Sonia
Hotel Sonia is our pick for where to stay in Kos Town. This two-star hotel is located at the heart of the town with shops, restaurants and landmarks within walking distance. It offers modern rooms with private bathrooms and free wifi. There's also a pool and on-site bike rental.
Best Hotel in Kos Town: Americana Hotel Kos Island
This charming two-star hotel is ideally located in Kos Town. It is within walking distance of the Port of Kos and there are a number of eateries, cafes and bars nearby. This hotel has 11 elegant rooms each with a refrigerator, mini bar and other essential amenities.
Things to See and Do in Kos Town
Eat, drink and lounge in the sun at Artemis Heaven Beach Bar.
Enjoy beachside drinks at Papa's Beach Bar.
Explore the grounds of Kos Town Castle, a magnificent structure built by the Knights Templar.
Grab a drink at Mylos Beach Bar.
Immerse yourself in history as you wander through the ruins at the Western Archaeological Zone.
See ancient mosaics at Casa Romana Kos.
Sip and sample local wines at the stunning Triantafyllopoulos Vineyards.
Soak up the sunshine at pristine Lambi Beach.
Visit the Roman Odeon of Kos, a well-preserved Roman amphitheatre.
Wander through bustling Eleftherias Square.
In addition to being the cultural and touristic centre of the island, Kos Town is also our pick for where to stay if you're travelling on a budget. Dotted throughout Kos' weaving cobblestone streets is a vast array of accommodation options. With everything from affordable apartments and modern motels to charming hotels and elegant resorts, Kos Town has lodging options to meet a myriad of budgets.
Kos Town is also a great place to enjoy a night on the town. The town is home to a good selection of bars and tavernas that serve delicious food and lovely libations. For a wild and lively night out, head to bar street where you'll have your pick of places to go.
This affordable apartment has got everything you wish for if you are travelling on a budget. It's one of the cheapest homes in the area, yet still equipped with a kitchen, TV, Wifi and all the amenities you might need. A around a 2-5min walk will get you to the central city. All together, it's got great value for the nightly price you're paying.
This cute little apartment is the perfect place for anyone that wants to be in the central area and enjoy some privacy at the same time. Technically speaking, it is definitely not the cheapest but hear us out – the place sleeps 6 people! Have an epic time in Kos with your friends and split the bill at the end to turn this place into a super affordable luxury vacation.
If you want to stay close to the beach, but not spend hundreds of dollars on a beachfront villa, check out this stunning apartment. Just a minute from the beach, you can step right outside your door and already hear the waves. From supermarkets to restaurants and attractions, everything is within short walking distance from this home. On top of that, the nightly rate is incredibly affordable, making it the perfect place for budget travellers as well.
This family-run hotel is bursting with charm. It offers comfortable rooms with essential amenities. This two-star hotel is centrally located in Kos Town and is an excellent base for exploring the city, the beach and beyond. You'll enjoy a delicious breakfast, a relaxing terrace and a stylish lounge bar.
Things to See and Do in Kos Town
Admire the design and style of the Kos Town Cathedral.
Dine on delicious Greek dishes at Kyriakos Grill Restaurant.
Don't miss the souvlaki and mouthwatering Greek food at Aliada.
Drink cocktails and lounge on the beach at 4 Roses Beach Bar.
Grab a bite to eat at O Nikos Grill.
See a great number of treasures and artefacts on display at the Archaeological Museum Kos.
Sink your teeth into a tasty burger at Alibaba Beach Bar.
Snap a pic at the Hippocrates Tree.
Visit Ancient Agora, a historic marketplace with archaeological ruins.
Kardamena (also known as Kardamaina) is a beautiful beach town located on the southeastern coast of Kos. It is a popular resort town that attracts tourists and locals from near and far thanks to its pristine beaches, clear turquoise waters and its charming way of life. Kardamena is one of the best places on the island to kick back, relax and enjoy the stunning Aegean Sea views.
A former fishing village, Kardamena is best known today as the party capital of Kos. This small town is packed with places to enjoy a few drinks, let loose and party the night away. Whether you're looking for something chill or a thriving club, Kardamena is packed with options for night owls and party people.
This little gem won the hearts of many Kardamaina travellers. Within walking distance to the incredible beach and nightlife, but far enough from all the tourist buzz, this place is a great choice for you. Don't expect crazy luxury though – the studio is simple, but it's clean, affordable and got everything you need. It also comes with car/bike rental discounts if you want to drive around the island.
This traditional Greek island hotel has 38 studios and apartments on offer. Each is tastefully furnished and has comfortable beds, pleasant accommodations and spacious balconies. You'll enjoy a kitchenette, free wifi, and a range of amenities. This property is ideally located for sightseeing, partying and going to the beach.
Kalimera Mare is our number one pick for where to stay in Kardamena. This excellent four-star hotel comes complete with a swimming pool, laundry facilities and a sun-soaked deck. It has 42 recently refurbished rooms ideal for travellers of all ages. There's also an in-house restaurant and a cosy lounge bar.
Thanks to its great location, this is one of our favourite hotels in Kardamena. This three-star hotel provides comfortable and clean rooms within walking distance of the best bars and restaurants and well as the beach. There's also a sun deck and an outdoor swimming pool.
Things to See and Do in Kardamena
Bask in the sun at Kardamena Beach.
Chill out at Bliss Bar.
Dance the night away at Downtown Club.
Drink tasty cocktails at Bar 1960.
Enjoy a night of drinks, games and good times at The Club Zone.
Explore the site of the Temple of Apollo.
Grab drinks at Crossroads Bar.
Hear great indie and rock music at The Bands.
Learn about local history at the Folklore & Maritime Museum.
Listen to great music and enjoy a few drinks at Jam Bar.
Sip refreshing cocktails at Atheneon Bar.
Visit Adam's Bar for a brilliant night out.
Kefalos is a delightful village located in the southwest corner of Kos. This small traditional Greek village bursts with history and charm thanks to its meandering cobblestone alleys and its stunning sea views. It's where you can enjoy a great mix of history, culture and archaeology, as well as enjoy some of the most renowned beaches on the island. This is why Kefalos is our pick for the coolest town in Kos.
Staying in Kefalos lets you enjoy the best of both worlds. Not only can you enjoy a handful of pristine golden sand beaches, but you'll have easy access to some of the most significant archaeological monuments and architectural sites on Kos.
This art house is probably the coolest home you can rent in Kefalos. It's one of the oldest buildings in the central village and has an incredibly charming, greek flair. It's furnished minimalistic but still very comfortable and welcoming. There's also a beautiful terrace, which is great for socializing with friends and neighbours. A little more expensive but definitely worth the stay.
Nothing beats a calm morning with a cup of coffee in your hand while enjoying the beautiful sea view. This amazing residence in Kefalos Bay offers that and so much more. From charming rooms to a private pool, you've got the whole package! Known for its amazing hospitality, previous guests rated this place with the absolute best reviews. On top of that, there's also a small outdoor fitness area for all the sports enthusiasts.
This charming hotel is conveniently located in Kefalos. It is within a short distance of shops, restaurants and attractions, and is close to the beach. Comprised of 70 rooms, this delightful two-star hotel offers modern amenities, an outdoor terrace and a cosy lounge bar. There's also an outdoor pool and on-site booking service.
Best Studios in Kefalos: Kos Island Studios
Thanks to its great location, clean rooms and delicious restaurants, this is one of our top picks for Kefalos. This property is comprised of eight spacious apartments. It offers a range of amenities including free wifi, a sun deck and luggage storage. There's also a relaxing library and a peaceful garden to enjoy.
Things to See and Do in Kefalos
Dine on delicious Greek food at Maistrali Restaurant.
Drink cocktails at Memory Bar.
Eat, drink and watch the sunset at Acropol.
Enjoy a tasty and refreshing treat at Mr Gelato.
See the Traditional House of Kefalos.
Sneak away to hidden Kavo Paradise Beach.
Spend a relaxing day at stunning Paradise Beach.
Swim in the calm and clean waters of Agios Stefanos Beach.
Take in the amazing views from the Castle of Kefalos.
Try local wines at Volcania Winery.
View the ruins of The Basilica of Agios Stefanos
Visit the traditional village of Mylotopi and tour the six 19th-century architectural landmarks.
Tigaki is a lovely little town located on Kos' northern coast. It is a village that buzzes with life and excitement thanks to its many tavernas, restaurants and bars, which serve a delicious array of local Greek and Mediterranean fare.
The town's main draw is its spectacular beaches. Stretching along the coast, the beaches of Tigaki and clean, safe and well-organized. They are the ideal place for kids of all ages to swim, splash and play, which is why Tigaki is our pick for where to stay in Kos for families.
You'll also find a great variety of water sports in Tigaki. Here you can rent boats and paddle along the shore taking in the island from a new angle.
Another Great Villa in Tigaki: Xenos Villa 2
Similar to the previous villa, this place is just as good, the only difference is that it offers space for even more people, but at the same price. You can enjoy your private pool, five bedrooms, a stunning view and a super safe and quiet neighborhood. The beach is 500m away (literally just a short walk), so if you have enough of your pool, just head down and enjoy the white sand.
This modern resort is one of our favourite places to stay in Tigaki. It features an outdoor swimming pool, water slides, tennis courts and a rooftop pool. Rooms are charming and spacious – perfect for families. This hotel is in close proximity to the beach and great tourist attractions.
Best Villa in Tigaki: Xenos Villa 1
Yeah we admit it, the price hurts, but this villa has it all. A private pool, an incredible design and one of the safest locations in the area – there's nothing this place can't offer. And did we mention it sleeps up to 10 people? Even the biggest families have enough space here. Kids can play around the pool or in the spacious backyard while adults enjoy the sea view from your private patio. Check out the pictures and convince yourself!
Best Apartments in Tigaki: Pelopas Resort Apartments
Pelopas Resort Apartments get our highest recommendation for where to stay in Tigaki. This property is in a great location close to the village's best restaurants, shops and beaches. It has 40 cosy apartments with modern amenities. There's also a sauna, a swimming pool, and a playground to enjoy.
Things to See and Do in Tigaki
Dig into a plate of authentic Greek food at Rodini.
Enjoy great food and stunning views at Alikes.
Hang out at Happy Flamingo Beach.
Kickstart your day with a tasty meal of pancakes, waffles, coffee and crepes at Palapanis – O'ti Na 'Nai.
Lounge on the sand or swim in the cool waters at Tagaki Beach.
Savour great food and a lovely atmosphere at Ampeli.
Soak up the sun at Barracuda Beach.
Visit the stunning Alikes Salt Lakes Tigaki.
Watch the sunset at King Size Beach Bar.
Here's what people usually ask us about the areas of Kos and where to stay.
Don't Forget Travel Insurance for Kos
World Nomads' mission is to support and encourage travellers to explore their boundaries. They offer simple & flexible travel insurance, and safety advice to help you travel confidently.
They've been doing it since 2002 – protecting, connecting, and inspiring independent travellers just like you.
Get a quote below or read our in-depth review!
World Nomads provides travel insurance for travelers in over 100 countries. As an affiliate, we receive a fee when you get a quote from World Nomads using this link. We do not represent World Nomads. This is information only and not a recommendation to buy travel insurance.
Final Thoughts on Where to Stay in Kos
Kos is a stunning island. It has pristine beaches, glittering turquoise waters and so much history; its no wonder that Kos is one of the most popular tourist destinations in the country.
In this guide, we've covered the best areas to stay in Kos. While there aren't many hostels on Kos, we've done our best to include affordable guesthouses and inexpensive apartments alongside the more conventional hotels to offer alternatives for cost-conscious travellers.
If you're still not sure where to stay in Kos, here is a quick recap of our favourite places.
Marine Apartments in Kos Town is our favourite budget option thanks to its close proximity to shops, restaurants, bars and the beach.
Another excellent option is Antonis Hotel in Kefalos. This property offers more comfortable rooms and delicious food all in a central location.
Do you own an awesome hostel, hotel or apartment? Want to be featured in our list? Email [email protected] to find out how.
---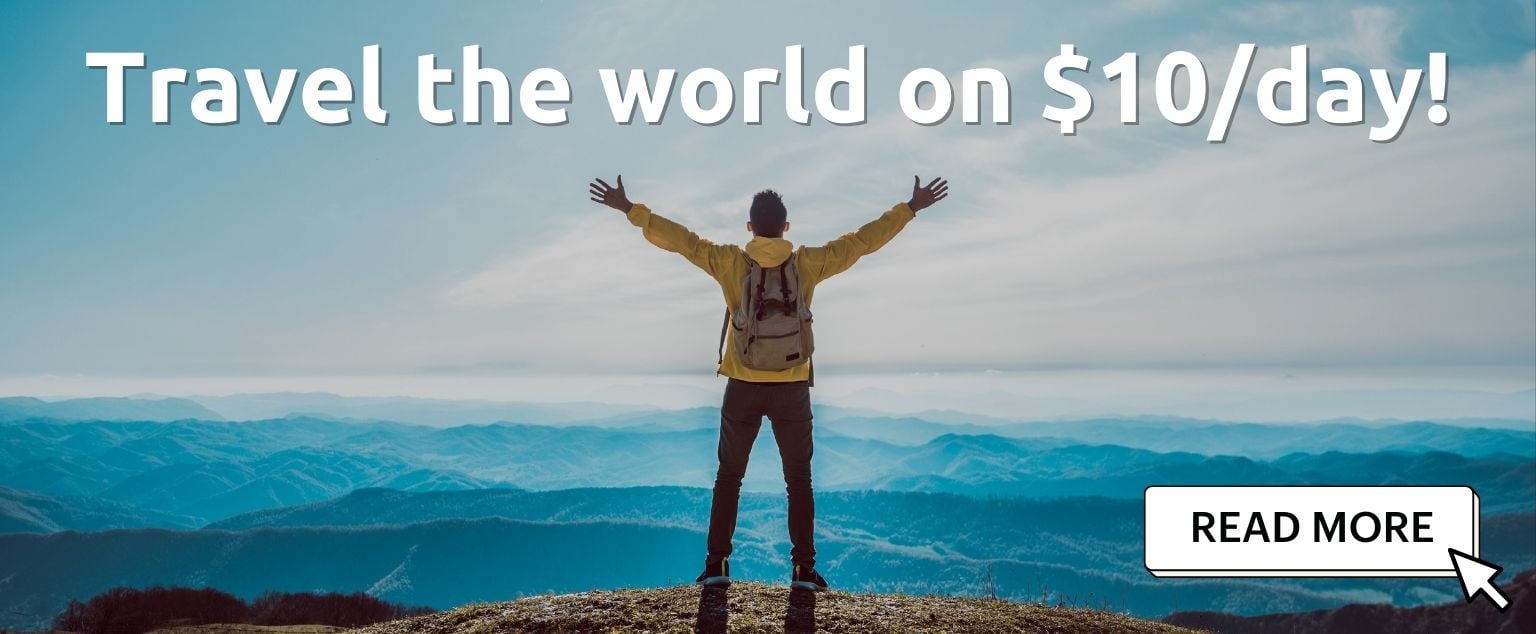 And for transparency's sake, please know that some of the links in our content are affiliate links. That means that if you book your accommodation, buy your gear, or sort your insurance through our link, we earn a small commission (at no extra cost to you). That said, we only link to the gear we trust and never recommend services we don't believe are up to scratch. Again, thank you!