I'll take a stab in the dark and guess if you're here, you're keen to get to know Greece, or even give volunteering in Greece a go.
Whether it's the blue water of the picturesque Greek Islands, the traditional food, hospitable people or the rich history that captures your attention, Greece is certainly worth a visit.
However, as much as it's got going for it, Greece has more than its fair share of problems.
The stunning environment of this southeastern European gem is not immune to the effects of our climate crisis, or social inequality which is rife across the country after decades of political instability. Particularly over the last eight years, Greece has hosted large numbers of refugees and asylum seekers, who have fled from conflict and poverty in regions including the Middle East, Africa and Asia. There are a lot of people in Greece who need support.
It's not all doom and gloom though, as there are a lot of organisations providing support and working hard to improve the livelihood of the people, and the planet. Greece is a country where you can volunteer and have a considerable impact!
If you want to hear more, stick with us and we will take you through everything you need to know.

Do You Want to Travel FOREVER??
Pop your email in below to get a FREE copy of 'How to Travel the World on $10 a Day!'.
Top 3 Volunteer Projects in Greece
What You Need to Know about Volunteering in Greece
A big part of volunteering anywhere in the world is tracking down a good project. If you click the first link that comes up when you search "volunteering in Greece" in Google, chances are you'll be bombarded with expensive, highly organised programs that teeter more on the 'voluntourism' side of things, rather than being something that is truly impactful or a typical cultural exchange.
It's not too hard to find an amazing volunteer project if you know where to look. And thankfully, my fellow traveller, you've come to the right place. Enter – Workaway and Worldpackers. These two platforms connect travellers with volunteer projects and cultural exchanges all over the world!
The sites have a huge range of different projects, from NGO's, animal shelters, sustainable communities, homestays, and teaching, to tourism projects. There's something for everyone!
I speak from experience as a seasoned Workawayer, you can find some of the best and most meaningful experiences of your damn life on these sites. They won't charge you an arm and a leg for it either. It costs $45 for a yearly membership to Workaway and $49 for Worldpackers, though if you play your cards right and use our discount code, it will shave a few bucks off the price. You're welcome!
You can also track down projects using a DIY approach – but more on that later.
Now, remember, these projects are looking for people who are prepared to work, so if you are looking for a relaxing trip, maybe consider a backpacking trip in Greece rather than a volunteering one.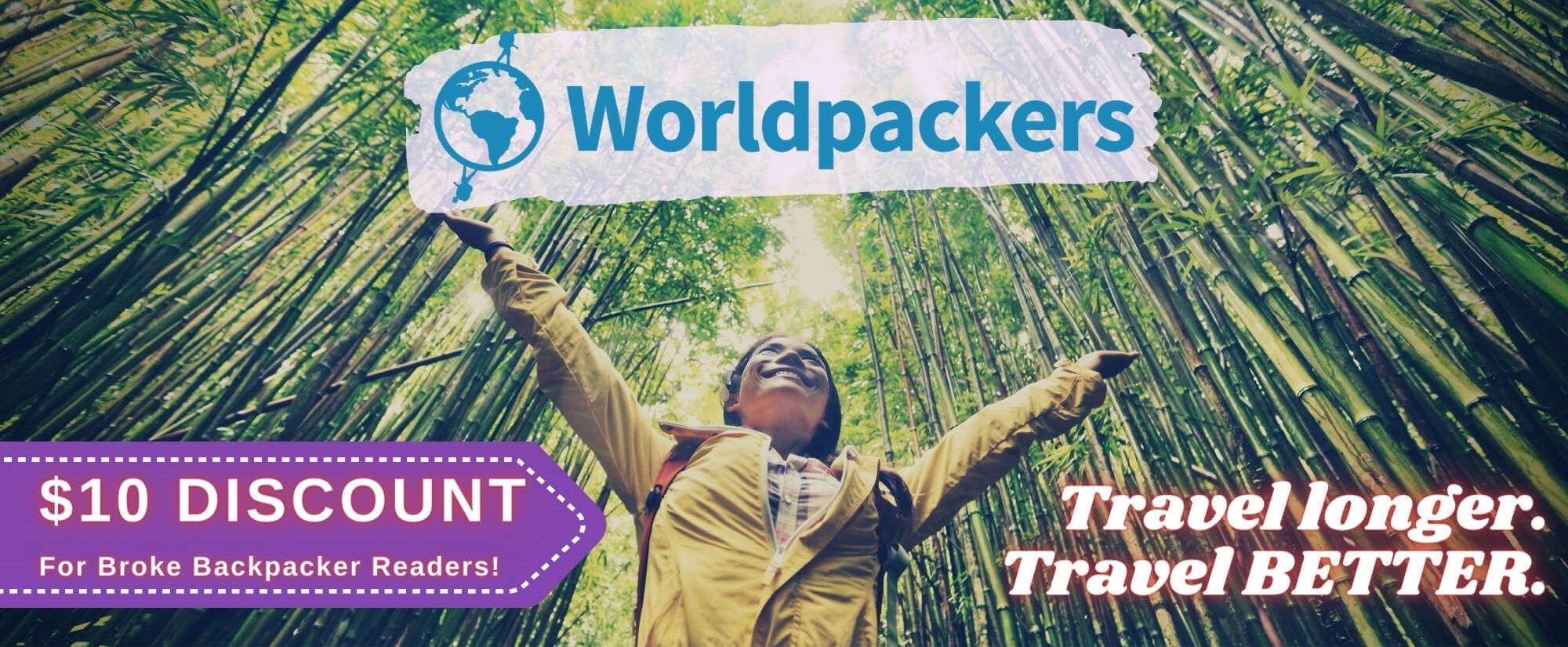 Worldpackers: connecting travellers with meaningful travel experiences.
Why Volunteer in Greece
Why you chose to volunteer in Greece will be something personal to you.
Perhaps you want to spend time to connect with your heritage, maybe you want to gain different work experience, or perhaps you opened a map and just chose Greece randomly! All these are totally valid – you do you.
If you're searching for an extra incentive, check these out;
Authentic cultural immersion – You can't get to know a culture any better than by being fully immersed in it. We all know it looks AWESOME in Santorini, but there is more to Greece than the top tourist destinations.
Learn a language – Just like being immersed in a culture is the best way to understand a place, it's also the best way you can learn a language. If you're studying Greek or have always wanted to give it a go, being surrounded by the language is the best way to do it.
Make a difference – Volunteering gives you the chance to leave a place better than you found it.
Learn something new – Whether it's how to harvest olives, cooking Greek food, running a non profit project or some sustainable farming hacks, you're bound to pick up new skills during your time!
Meet new people – Volunteering allows you to meet awesome people from all over the world. From locals to other travellers, you'll cross paths with people from all over who have different experiences in our world. Is that not the best part about travel? You might even leave your Greece as an honorary member of a Greek family.
Get inspired – There's a saying 'you are a product of your environment and the people you surround yourself with.' If you spend your time around people who do great things for other people and the planet, that's bound to have some rub-off effect.
Support important work – After years and years of tough austerity measures enforced by the Greek government, most projects do not receive any government funding to continue running. This means they rely on the generosity of volunteers and donors to keep going and having an impact.
Explore Greece – From the historic Acropolis in Athens to the dramatic coastlines and deep blue waters of the Greek Islands, volunteering in Greece will give you the chance to explore an incredible country.
Before You Volunteer in Grece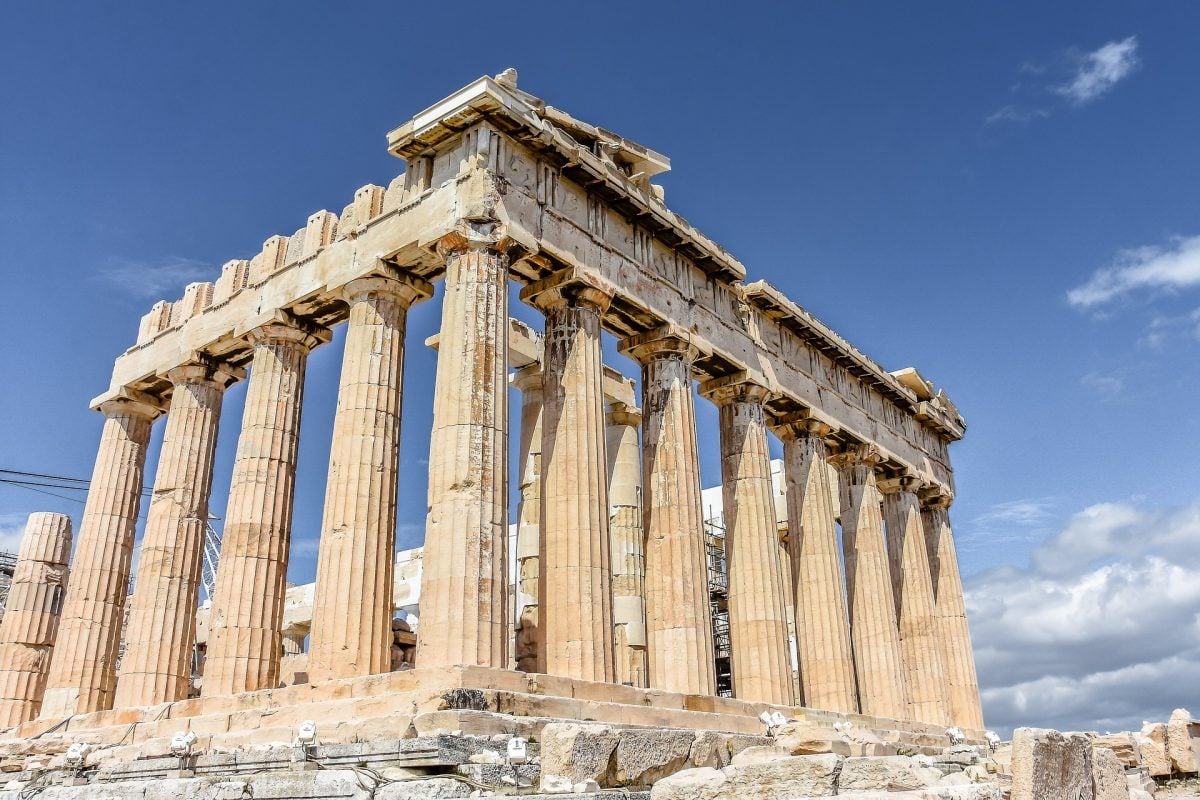 Before we get to the fun stuff, let's take a quick pause to deal with some bureaucracy – visa and vaccine requirements. Sure, this is not the most exciting part of travel, but we all know it's a necessary evil of living life on the road.
Visas
Greece is part of the Schengen Zone, meaning you can get a visa on arrival for a period of 90 days and be able volunteer. This Schengen visa is available to many nationalities – you can check on Greece's immigration website to see if it applies to you.
If you chose to volunteer with this visa, you cannot receive payment for work!
If you cannot get the Schengen visa, it's best to check with your country's embassy to see what your options are for workers and volunteers.
Vaccinations
There are no required vaccines for travel in Greece, though the World Health Organisation recommends that all travellers are vaccinated against hepatitis A, hepatitis B, rabies and COVID-19 if they are to travel to the country.
In saying that, if you haven't received the COVID-19 Vaccine, different travel restrictions apply to you to enter the country.
It's worth booking a chat with a travel nurse or doctor to discuss your options and what is best for your health while travelling.
The Greece at a Glance
Currency – Euro
Capital City – Athens
Official Language – Greek
Costs of Volunteering in Greece
It's completely normal to chip in some cash to volunteer in Greece. The cost of a program tends to cover costs like your accommodation, meals, and the administrative costs associated with recruiting volunteers to join the team.
The upfront fee will vary from project to project, and depend if you go directly to the organisation/project or make arrangements through a third-party platform that charges a larger fee (they will often organise all the extra details for you).
While you may pay a small amount to join in, a perk of volunteering is that your daily costs will be next to nothing. It makes it a whole lot cheaper than another kind of overseas trip – unless of course you have a high-end lifestyle and like to spend big. Do what feels good (within your means, obviously)! Greece can get expensive in the tourist hotspots, consider where you will be based when you're saving up for your travels.
Choosing a Volunteer Project in Greece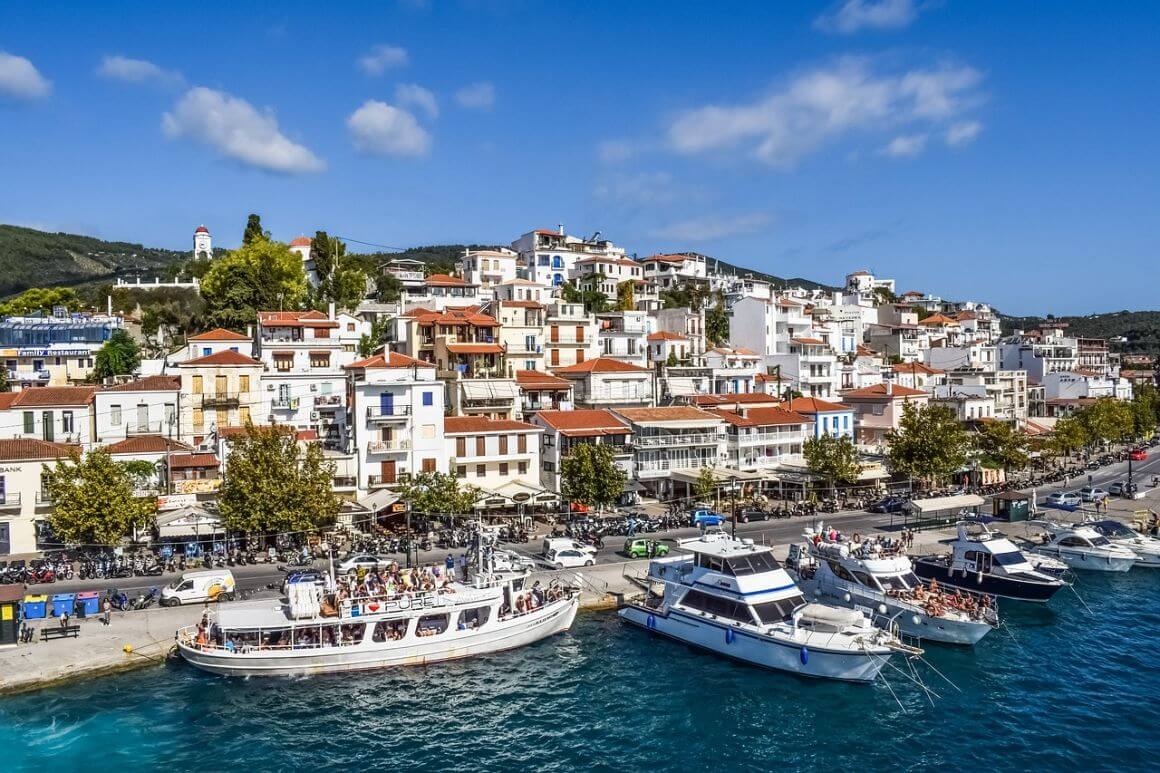 The best way for you to choose a volunteer project in Greece is to play to your strengths. Each of us has been blessed with a different set of talents and interests. The way you will have the biggest impact (and the most fun) is by choosing something that you're good at, or interested in.
Different projects will have different requirements for their volunteers, things like level of experience, time requirements and more. What have I been telling you, folks? Ask before you get there!
Conservation, humanitarian projects and tourism support are the most common types of projects you'll find if you want to volunteer in Greece.
Social Support – There's a big range of social projects and NGO's that need volunteers in Greece. You can get involved in projects that encourage social inclusion by teaching, supporting refugees and playing sport with at-risk kids – just to name a few. There are endless ways to give back, the trick is to find a way to play to your strengths.
Construction and Renovation – If you're good with tools, consider volunteering on some kind of construction project. These are often combined with agriculture or sustainable communities.
Environmental and Animal Conservation – It's now more important than ever to protect our mother earth. You can do this in Greece by supporting an environmental project, or through animal welfare and conservation.
Agricultural Assistance – Doing farm work and learning about agriculture is a way to feel more connected to nature, learn about sustainable approaches and learn traditional practices. These kinds of projects are usually hard work, that involve getting a bit dirty. Organisations are usually happy to teach you how things are done if you have no prior experience.
Organisational Support – With all the NGO's and community groups in Greece working to make it a better place, you'll find a big need for business and administrative assistance. This could involve communications and writing, website development, fundraising and more.
Save $$$ • Save the Planet • Save Your Stomach!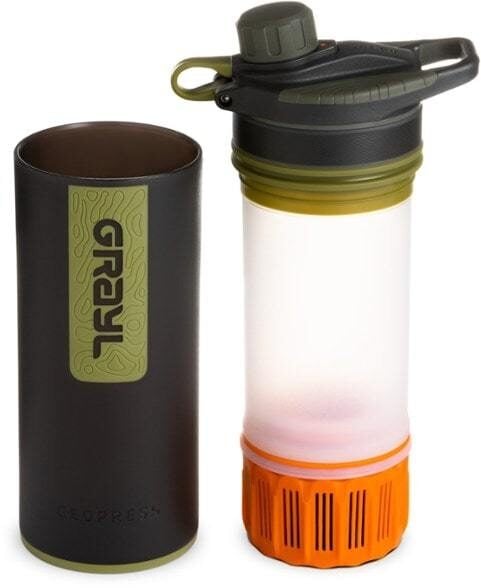 Drink water from ANYWHERE. The Grayl Geopress is the market's leading filtered water bottle protecting your tum from all the waterborne nasties. PLUS, you save money and the environment!
Single-use plastic bottles are a MASSIVE threat to marine life. Be a part of the solution and travel with a filter water bottle.
We've tested the Geopress rigorously from the icy heights of Pakistan to the tropical jungles of Cuba, and the results are in: it WORKS. Buy a Geopress: it's the last water bottle you'll ever buy.
Buy a Geopress!
Read the Review
Top Volunteer Projects in Greece
Okay – enough of this chit chat. Let's take a look at our favourite volunteer projects in Greece!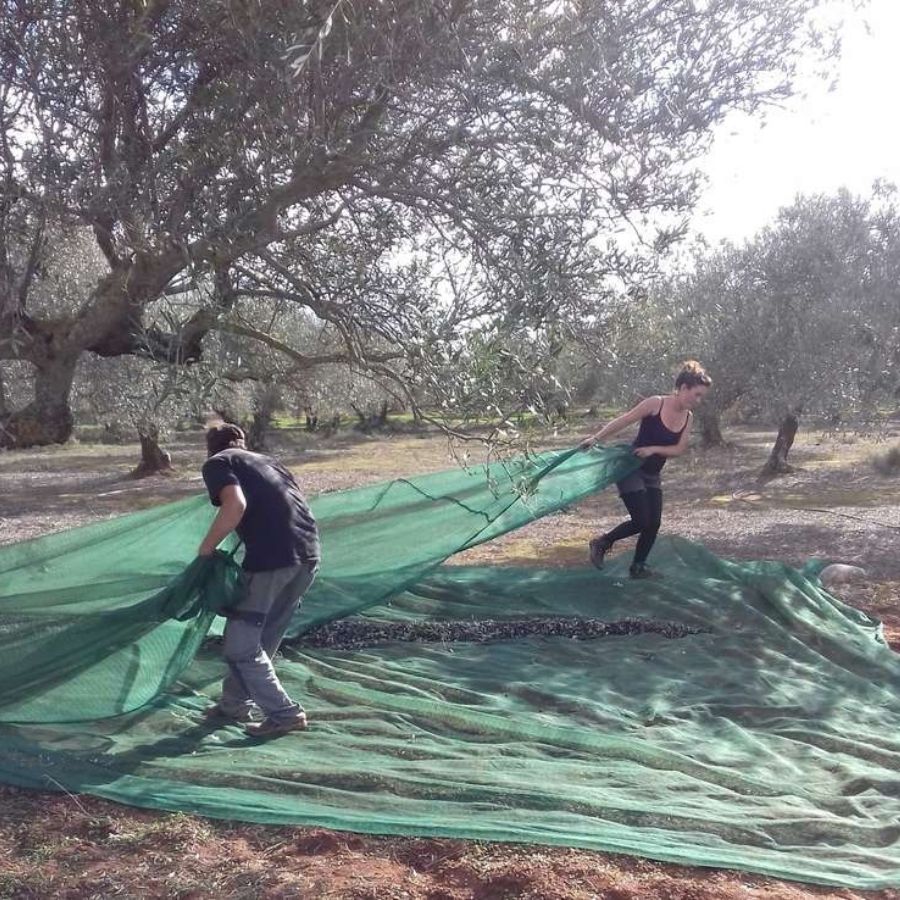 Opportunity: Harvesting olives and gardening
Location: Crete
If you want an authentic Greek experience, take a look at this project in Crete – the largest and most populous of all the Greek islands.
They are looking for volunteers to support them with their olive harvest during the months of November, December and January. It's tough, physical work, so only apply if you're ready to get down and dirty. You will get to spend your time surrounded by nature and working with the land.
On this project you will be living as part of a greek family with other volunteers from around the world, and have the chance to learn about the Cretan way of life. Your hosts won't just welcome you to their home, they will also cook you incredible greek food (the host is a chef!) with fresh produce from their property.
If you've never been to Greece before, or plan to explore after your placement, Crete is a great place to stay.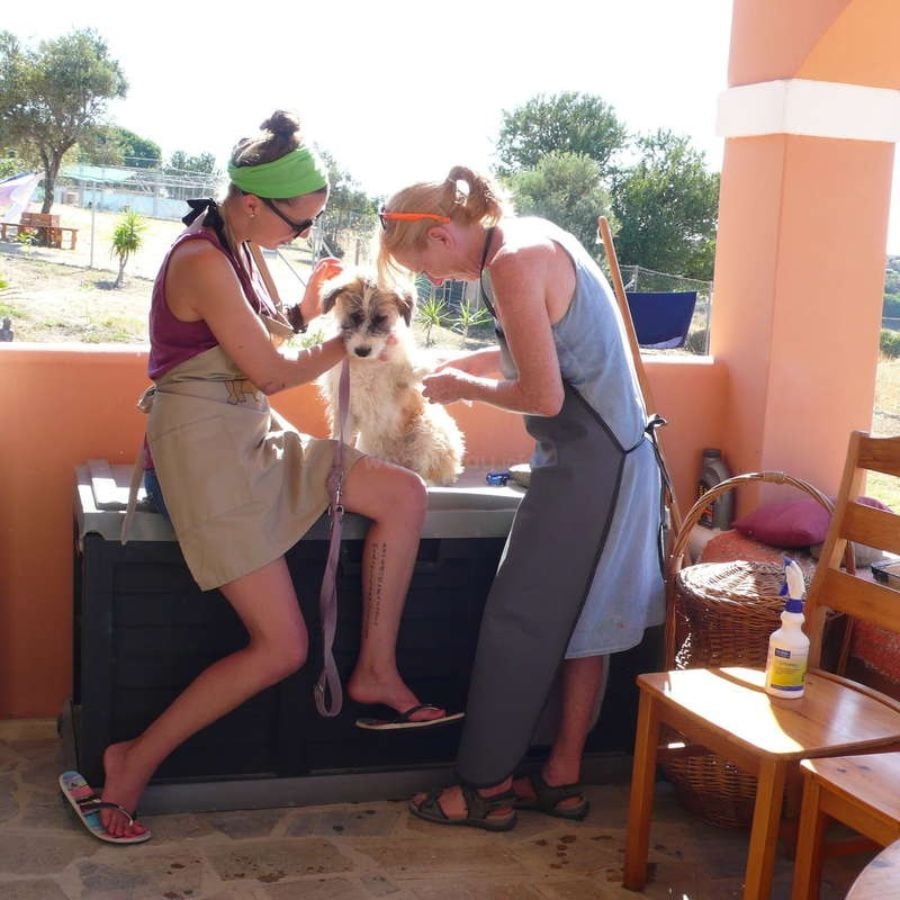 Opportunity: Animal care and vet assistance
Location: Kos
Do you love animals and want to give them all the love and care they deserve? Located on the picturesque island of Kos is this animal welfare shelter.
They use their limited resources carefully to ensure that all the animals that come into their care can be helped, respected and loved. As a volunteer, your role would involve grooming animals (shampooing, feeding, quality time), walking dogs, cleaning the shelter, taking animals to the vet, training dogs, catching strays for sterilisation, fundraising, and even art projects. If making a difference to the animals of Kos sounds like a worthwhile use of your time, get in touch!
In your time off, you can enjoy the seaside, go hiking, visit ancient ruins and experience the beauty of this corner of Greece. There's a lot of amazing things to do in Kos.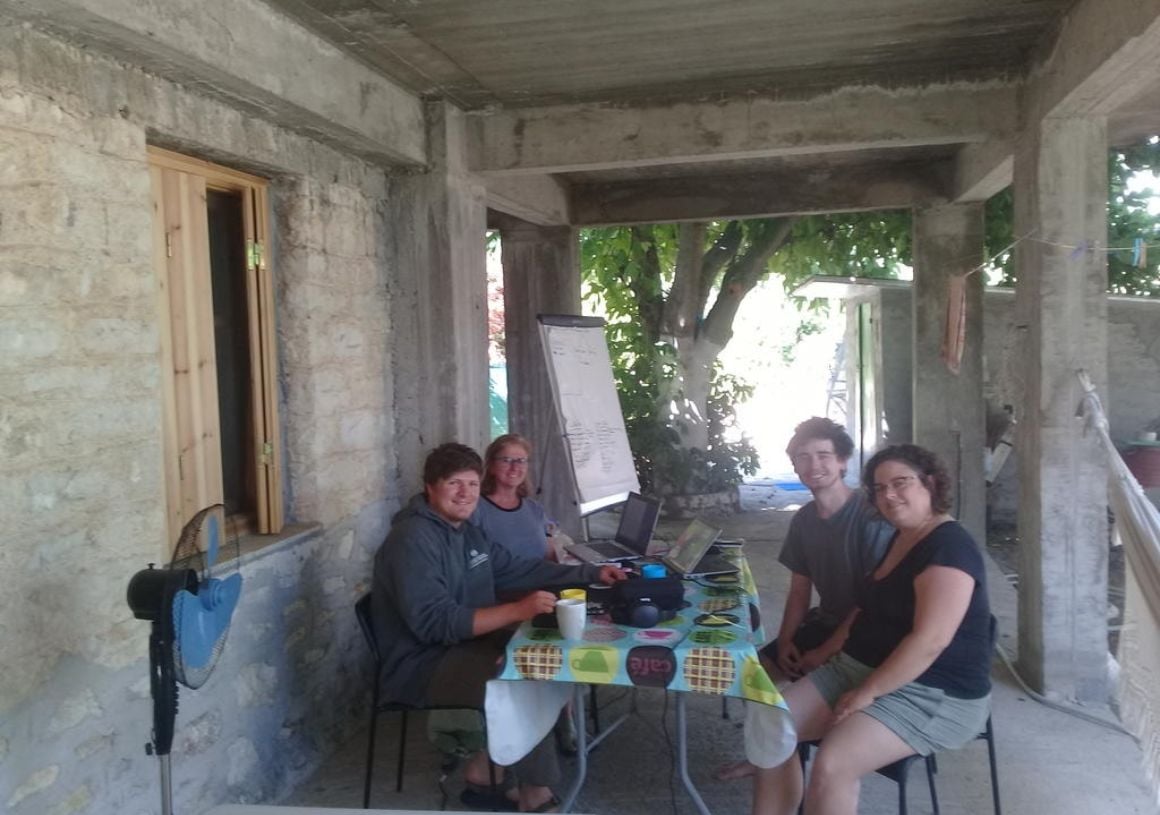 Opportunity: Environmental project, permaculture, and data collection
Location: Kalamos
This volunteer position is with an environmental project that collects data on land and sea monitoring monk seals, seagrass, bird populations and feral cats.
They also run a permaculture project building a eco-community and vegetable farm. If you join their team, you'll have the chance to work on one, or all of their projects during your stay.
Compared to other placements on Workaway or Worldpackers, this organisation tends to vet their applicants with an interview to see how they could best support the project. They encourage anyone interested and committed to the cause to reach out regardless of gender, ethnicity, sexual orientation or religion.
Opportunity: Work with donkeys, tourism promotion, and animal care
Location: Rhodes Island
This placement is with a small family business that offers donkey excursions on the sunny island of Rhodes. When I say it's sunny, word on the street is the island boasts 300 sunny days each year! Not bad, eh? Your role will be to help with excursions, take care of the donkeys and promote the business.
We've all seen images of people riding a donkey up the steep slopes in the Greek islands, it's a pretty typical scene in Greece, especially since tourism really ramped up on the Greek Islands.
Now to be clear – we wouldn't promote or get behind projects where the animals are forced to lug chunky tourists and their baggage up a vertical slope. That would NOT be a good time for the donkey, and we don't stand for animal cruelty.
This project is a family operated organisation motivated by their love of donkeys, the most beloved animal in Greece.
Is This the Best Backpack EVER???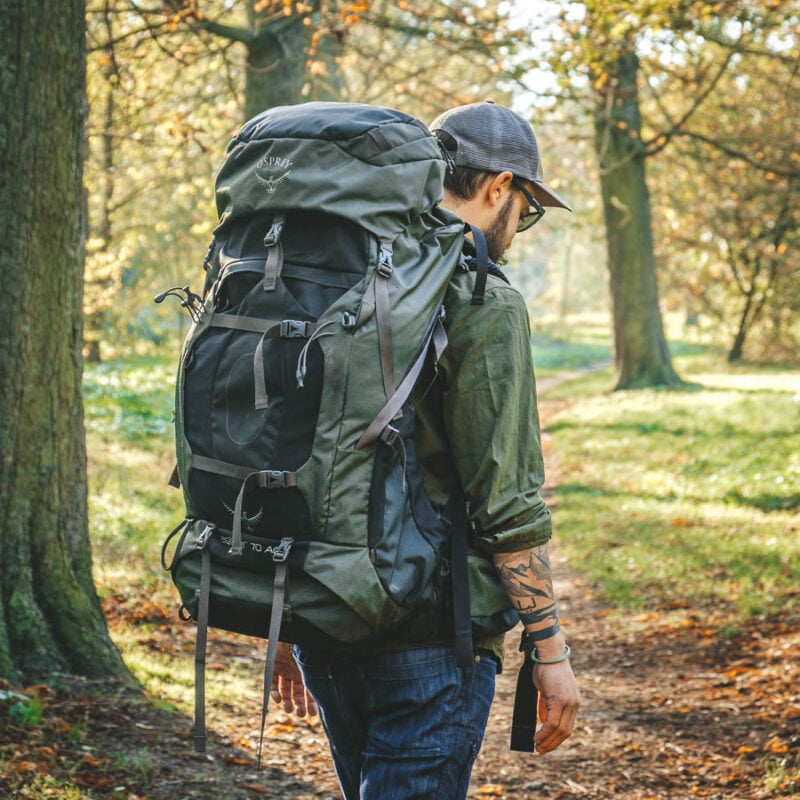 DIY Volunteering in Greece
While some of my best travel and volunteering experiences have been facilitated by Workaway, I get it that they don't always have what you're looking for. This especially goes for projects that have a more humanitarian impact.
If you have a specific kind of project or cause in mind, the DIY approach might be more appropriate. This works particularly well if you want to volunteer on projects with more social impact compared to a cultural exchange. This tends to be a more time-consuming process, you need to put on your internet sleuthing hats for this one.
The internet is an epic tool – I mean we have so much information at our fingertips, right? You can use your search engine of choice to search for a volunteer project in Greece. The trick to find them all is to be super specific with the type of volunteering you want to do, and the location you'd like to go. This will help weed out volunteer projects that are more for tourism than volunteering… If you catch my drift. While there are more good and trustworthy projects than others, the ones with all the cash tend to monopolise those Google ratings.
Try a search for something like "refugee NGO Thessaloniki" or "dog shelter Athens" and you're likely to come up with more useful and relevant leads than if you searched for "volunteering in Greece".
Yes, it's likely to take a whole lot longer than if you took an organised trip, but it's worth it if you find a project and cause that inspires you – that is where you will make your mark.
Here are a couple of amazing organisations in Greece that accept volunteers to support their amazing work.
ARSIS is an organisation founded in 1992 that supports children and young people to defend their rights. They do this by raising awareness and activating citizens to help the social participation and integration of disadvantaged youth. Their work is wide-reaching, supporting people from vulnerable situations including those experiencing homelessness, asylum seekers, youth support centres to have access to safety, education and community.
Their services operate in locations all over Greece, but their website says they are currently looking for volunteers in Athens, Thessaloniki and Northern Greece.
Zaatar NGO
Zaatar NGO is a community group working to empower refugees and migrants to build safe and independent lives by providing a space for education, engagement, cultural integration and employment training. They provide support with teaching, providing legal advice, access to medical care, housing referrals, professional staff members, mental health support, education and social activities for all refugees, asylum seekers and their families and friends. They also run specific programs to support LGBTQIA refugees.
Most of this work is done through their community hub 'The Orange House', which is based in Athens. The organisation is completely run by volunteers, so if you're inspired to support their invaluable work, get in touch. They are also open to receiving remote volunteers for those who want to support the community but cannot travel to Greece.
DON'T DIE OUT THERE! …Please 🙂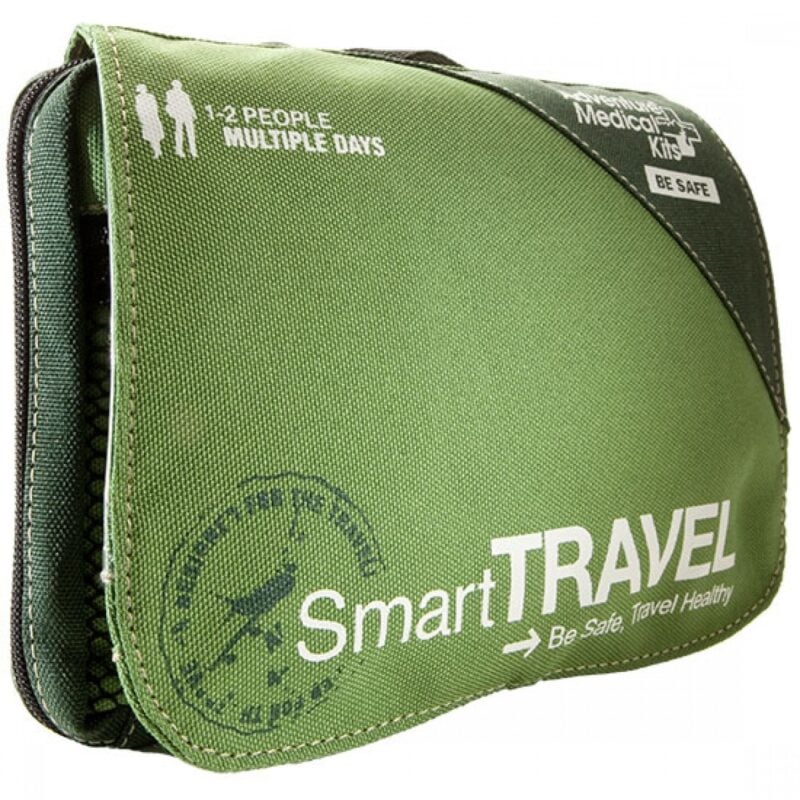 Things go wrong on the road ALL THE TIME. Be prepared for what life throws at you.
Buy an AMK Travel Medical Kit before you head out on your next adventure – don't be daft!
Buy on REI
What to Expect When Volunteering in Greece
Each volunteer project in Greece is going to differ from one another. It's not possible to outline exactly what to expect. In saying that, here is a rough idea of what volunteering is often like, and the details you should confirm with your host before you get there.
Accommodation
The most common type of accommodation you can expect is a dorm-like setup. You'll probably be bunking with your fellow volunteers – ROOMIES!
If the project is on a big property, they may encourage people to bring a tent to pitch, which means a private space and a closer connection to nature.
If you really hit the jackpot, you may be put up in your own private room.
Sharing a space is more common. Check before you get there and know what you're signing up to!
In some cases, accommodation may not be organised for you. You'll have to do it yourself. Ask your project organisers if they have any suggestions, as local recommendations are worth their weight in gold. If they don't have any leads, check community noticeboards, Airbnb and hostels in Greece.
Days Off & Work Hours
If you choose to go for a project through Worldpackers or Workaway, most will ask volunteers to chip in between 20-35 hours per work. This varies a lot, and no two projects are created the same.
It's likely that you'll have one or two days off per week, which gives you plenty of time to explore some local gems. Oftentimes, your host will be stoked to share their recommendations and take you around the must-see spots.
Getting Around
The bus system in Greece does a pretty ace job at connecting the country, and is the most common and cost-effective way to travel around the Greek Mainland.
Greece has 2,000 islands. Naturally, you can't swim or drive a car across the water, but there are ferries and boats to get you where you need to go.
If you are someone who prefers to have their own set of wheels, there are plenty of agencies where you can hire a car. It's not the cheapest place in the world to do this, but some say that freedom is priceless. If you take this path, know that driving in Greece may be VERY different to how it is in your home country.
Do's and Don'ts
Do ask plenty of questions before you arrive so you know what to expect.
Do say YES to new opportunities. Yes to the food, travel, new connections, new skills etc.
Do accept an invitation for lunch or dinner at someone's home if you're offered. Greeks are very hospitable to foreign visitors. Plus, the food is bound to be AMAZING.
Do travel to some mainland areas in Greece. The islands are stunning, but so are the areas off the beaten track. Chances are you'll have a much more local experience.
Do try and learn some Greek words and phrases to use in conversation. It's a polite and fun thing to do when you're travelling. Many people in Greece can speak English though.
Don't be lazy. You're there to volunteer and no one wants a team member who doesn't contribute their fair share.
Don't forget that a kiss on each cheek is a common and friendly greeting in Greece. Handshakes are less common.
Don't be afraid to ask for help. Greek people are known to be friendly and generous with their time, so if you can give them a smile and a thank you (pronounced efcharistó in Greek) you'll likely have the answer you need.
Don't forget to have fun! Even if it's tough work, embrace the new experience as much as you can and enjoy yourself.
Don't stick around in a volunteer project if a situation is uncomfortable. While work ethic is important, you should trust your gut. You can help avoid misunderstandings in advance by asking lots of questions.
Final Thoughts
That about covers it! Hopefully, this info has helped map out your volunteer trip in Greece and you're a step closer to booking your flights, getting to Greece and contributing your time and energy to leaving it better than you found it.
But don't forget to sort your travel insurance before you leave!
Month to month payments, no lock-in contracts, and no itineraries required: that's the exact kind of insurance digital nomads and long-term traveller types need. Cover yo' pretty little self while you live the DREAM!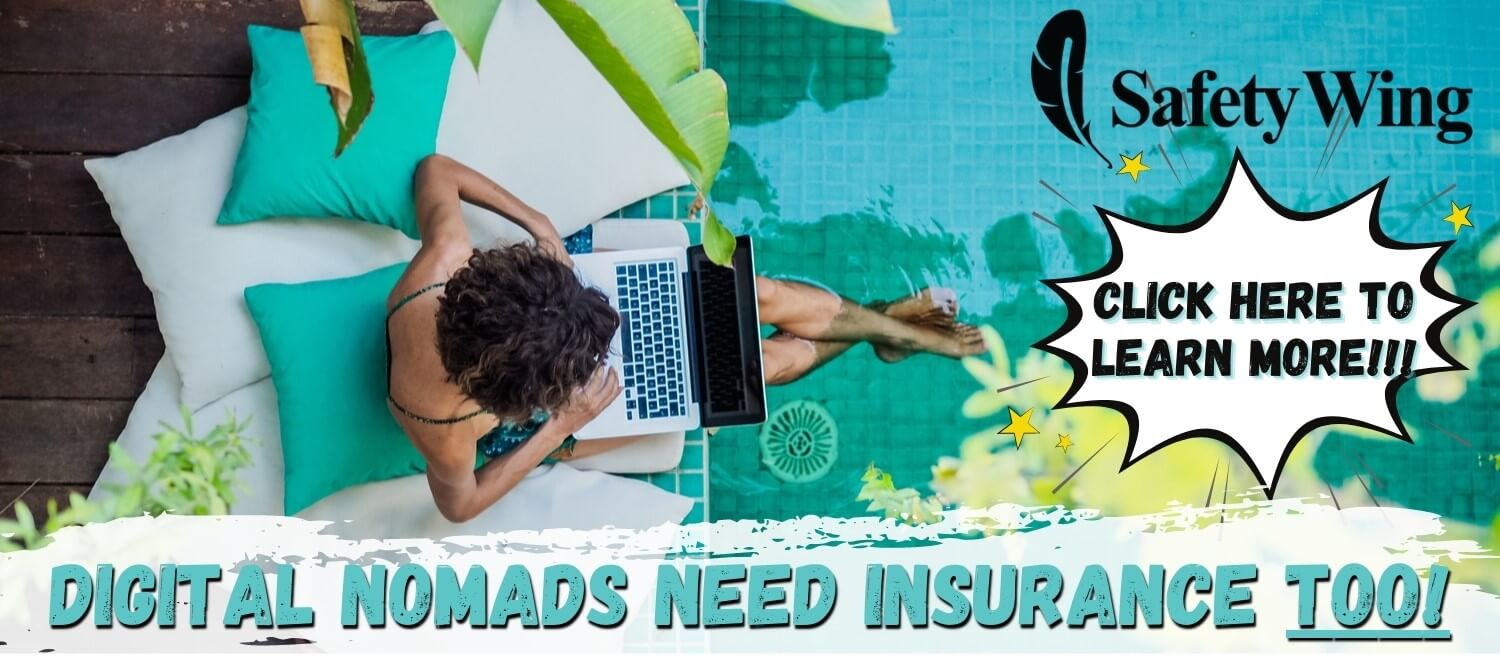 SafetyWing is cheap, easy, and admin-free: just sign up lickety-split so you can get back to work! Click the button below to learn more about SafetyWing's setup or read our insider review for the full tasty scoop.
---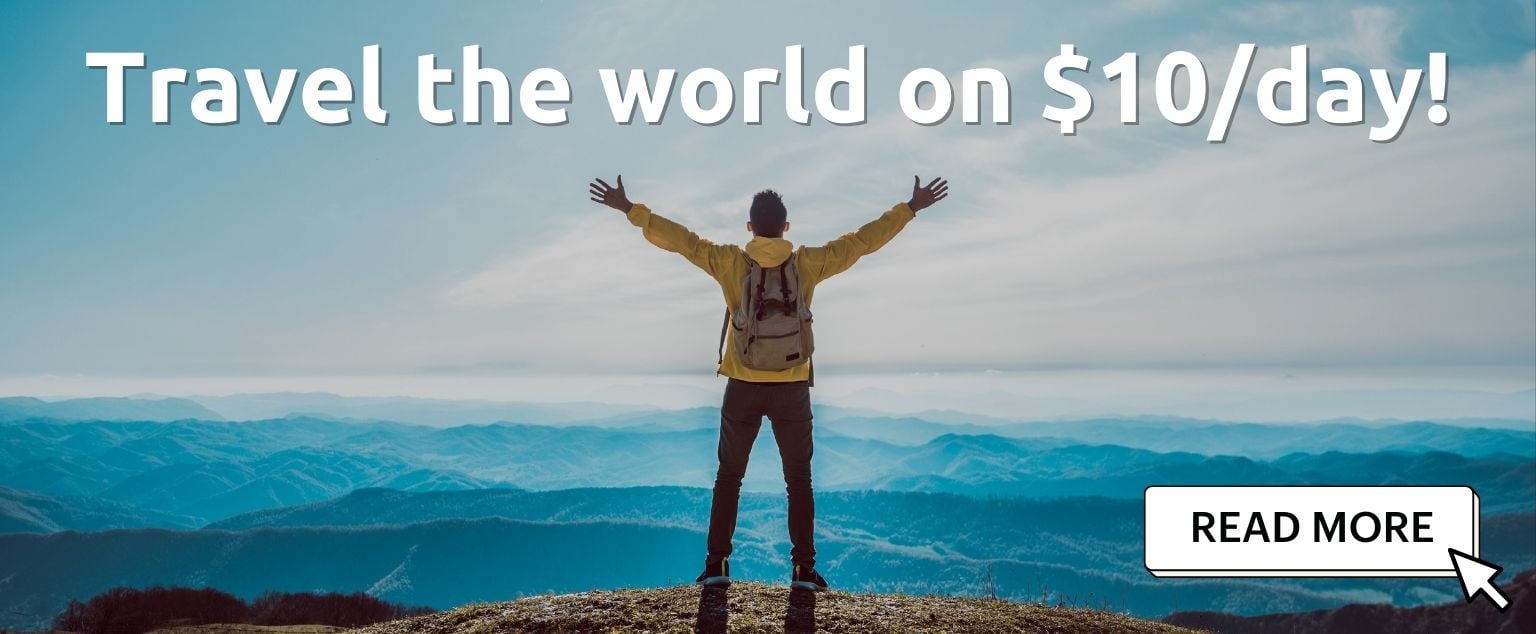 And for transparency's sake, please know that some of the links in our content are affiliate links. That means that if you book your accommodation, buy your gear, or sort your insurance through our link, we earn a small commission (at no extra cost to you). That said, we only link to the gear we trust and never recommend services we don't believe are up to scratch. Again, thank you!