Crete is simply paradise. Think charming villages and people, amazing food, beautiful sandy beaches and turquoise oceans.
With a history and culture so rich (and different) from traditional Greece, this large island could be its own country. There's definitely enough to see and do here to keep you occupied for weeks.
That said, Crete is a massive island. You simply can't explore its entirety on one trip, so you'll want to base yourself in the best area for your travel interests.
So where to stay in Crete?
Should you stay in the convenient port town near the most popular historical sites? How about in the center of Crete's best nightlife?
Do you want to base yourself next to the best beaches on Crete? No matter what you prefer, this break down on the best areas in Crete will help you figure out where to stay on this beautiful island.
Looking for a specific place to stay? These are my best recommendations for places to stay on the island of Crete.
Enjoy unbeatable views of the city, the sea, and the sunset from your private rooftop terrace. Located in Chania, this one-bedroom apartment is close to supermarkets, and public transit, and is a short drive to the city centre and airport.
Perfect for a couple or a small family holidays, this charming flat comes with modern amenities, cosy furniture, air conditioning and comfortable beds.
This youth hostel is the perfect base from which to explore the island and the village of Rethymno. Centrally located, this hostel is close to many of the island's top attractions.
A short walk from an authentic Greek market, this hostel is well situated near gorgeous beaches, delicious restaurants and some of the Greek island's most interesting nightlife.
This three-star hotel is located close to the island's hottest bars and nightclubs and has an in-house restaurant and bar that offers a unique dining experience. There are epic room options that all offer stunning views of the sea and beach. If your wallet allows it, you can even opt for a suite with a private jacuzzi on your terrace. The hostel also offers a semi-private white sandy beach and a super close location to Malia's city centre.
Crete, in a word, is paradise. Famous for its historical attractions, golden sandy beaches, and clear turquoise waters, it is an island of enchanting villages waiting to be explored. Awesome for Greek backpackers too!
It is located in the Mediterranean Sea between the Sea of Crete and the Libyan Sea. Measuring approximately 260 kilometres long and 60 kilometres wide, Crete is the largest of the Greek Islands.
Divided into four prefectures, Crete is home to approximately 650,000 people. Each year, thousands of visitors flock to this island paradise to experience its vibrant villages, stunning scenery and indulge in delicious Greek food.
To help you prepare for your time in Crete, this guide will break down the island's "must-sees" by interest.
Chania Town is the largest city and capital of the Chania Prefecture. Located on the northwestern side of the island, this is where you'll find a myriad of historical and cultural attractions. With its charming old town, Chania is an ideal destination for first-time visitors to Crete.
Travelling east, you'll pass through the villages of Rethymno and Malia. These cities are where you'll find many of the island's top nightlife destinations. From great bars to trendy clubs, these two towns have lots to offer visitors after the sun goes down.
Continuing east you'll pass through the picturesque town of Hersonissos. This village features lots of great activities and attractions for kids of all ages, so it's my pick for where to stay in Crete for families. From beautiful beaches to fun water parks, there's a lot to see and do in Hersonissos.
As you continue east along the northern edge of the island you'll encounter the stylish and trendy village of Elounda. A former fishing village, this picturesque town regularly welcomes the world's rich, famous and fabulous.
Enjoy the great natural scenery and a star sighting or two in this ultra-hip town.
Still not sure where to stay in Crete? I'll cover everything you need to know below!
Crete is easily accessible from mainland Greece because the island is home to three airports, which offer daily flights from Athens. Ferries also run regularly to the island's main towns, including Chania, Rethymno, and Heraklion.
Once on the Greek islands, it is easy to travel between the main towns. The island is well connected with an extensive bus system. Buses run regularly and are reliable, and tickets cost less than EUR2 per trip, making for almost effortless travel on the island.
Some villages are better suited than others for specific interests. Do you want to take in the historic and cultural sights? Maybe you want to drink, dance and party the night away?
Or perhaps you want to relax on a beach and enjoy amazing views of paradise. All of these things are possible if you base yourself in the right area. Below are the best areas in Crete broken down by interest for your stay.
1. Chania Town – Where to Stay in Crete for your first time
The largest city and capital of the Chania Prefecture, Chania Town (also known as Hania) is the perfect base for first-timers in Crete. This is where you'll find one of the most intact Old Towns on the island.
With its snaking alleyways and narrow lanes, this is the ideal place to get lost in history and spend an afternoon exploring.
At the heart of the city is the Venetian Harbour. A Remnant of the city's Venetian past, this picturesque part of Chania is where you'll find great coffee, delicious restaurants and unbelievable views.
The cozy flatlet is located in one of the most picturesque neighbourhoods of the old harbour. With one bedroom, one bathroom and a well-stocked kitchen, you'll feel right at home in this historic apartment in an old house featuring Venetian and Ottoman architecture.
Stylish and modern, this hostel is the perfect budget base for your stay in Chania. Located less than a half kilometre from the city, this hostel is close to public transit, great restaurants and the city's top sites.
Enjoy comfortable furnishings and contemporary amenities, including free wifi and washing facilities, at this charming hostel.
Combining modern comfort with old-world charm, the Alcanea Boutique Hotel is the best hotel in Chania. Each room is well equipped with a refrigerator and minibar and offers guests comfortable robes and slippers.
Close to a great variety of restaurants and bars, this charming hotel is a short walk to the city and its major tourist attractions.
Things to See and Do in Chania
Browse the stalls at the Chania Municipal Agora, a stunning farmer's market that dates back to 1913.
Dive deep into history at the Archaeological Museum of Hania where you can see findings from ancient Kydoniai and Aptera.
Watch the sunset as you stroll along the Old Venetian Harbour of Chania Old Town.
Visit the Chania Venetian Lighthouse. Standing at the end of the harbour, this lighthouse is one of the oldest of its kind in the world.
Learn all about Crete's maritime history and nautical traditions at the Maritime Museum of Crete.
Take a short day trip outside of the city to hike the stunning Samaria Gorge, home to the gorgeous Agia Roumeli beach and a protected species of goat.
Relax on the peaceful and pristine beaches of Elafonisi Beach.
2. Rethymno – Where to Stay in Crete on a Budget
Rethymno is one of Crete's most delightful cities. The third largest town on the island, Rethymno seamlessly combines old world charm and historic landmarks with trendy restaurants and incredible beaches.
Featuring stunning natural scenery and interesting ancient sights, this city is a wonderful stop on any Cretan itinerary.
Rethymno is also a great destination for travellers on a budget. Thanks to its gorgeous location and its sizeable student population, this town boasts a number of affordable accommodation options and styles. Enjoy all the perks of paradise at a fraction of the price in this enchanting Cretan city.
The building was constructed out of stone and wood and it combines the Venetian and Ottoman cultures. With wooden floors and a colorful interior, the studio also has one bed and bath.
This youth hostel is the perfect base from which to explore the island and the village of Rethymno. A short walk from an authentic Greek market, this hostel is also well situated near beautiful beaches, delicious restaurants, and some of the island's most interesting nightlife.
Enjoy a fun and vibrant atmosphere and welcoming accommodations at this Rethymno village hostel.
Located just one kilometre from the city centre, you won't find a better value in Rethymno. Comfortable and modern, this three-star hotel provides guests with spacious rooms, free wifi and a rooftop terrace.
Enjoy all of Rethymno's top attractions, restaurants, bars, and more, just moments from the hotel's front door.
Things to See and Do in Rethymno
Explore the walls of the Fortezza Castle, a Venetian era citadel and enjoy interesting sights and stunning views of the city, mountains, and surrounding coastline.
Swim and sunbathe at the glorious Rethymno Beach.
Take a boat tour to the hidden gems of Kissamos, Balos & Gramvousa.
Take in bird's eye views as you paraglide over the city.
Explore the historic centre of Rethymno where you will find relics from the Venetian, Roman and Ottoman empires.
Enjoy the views as you make your way out of the city and visit the Arkadi Monastery, an Eastern Orthodox monastery and an important site in Cretan history.
Take an in-depth look at the history and folk art of the area at the Historical and Folk Art Museum of Rethymno.
Wander through the narrow streets and alleys as you hunt for the elusive Symbol of Rethymno City.
3. Malia – Where to Stay in Crete for Nightlife
If you want to hit the dance floor while in Crete, look no further than Malia. This village, located on the island's northern coast, is the party capital of the island and my pick for the best nightlife on the island, as well as where to stay in Crete for young couples.
Home to more than 61 unbelievable establishments, there's something for everyone in Malia. From low-key and chill to wild and rowdy, this town has the perfect balance of bustling bars, charming pubs, trendy nightclubs, and all of Crete's premier nightlife spots.
Spend your days on the beach and your nights in the club in this vibrant and vivacious town.
Luxurious room in a modern boutique hotel with seaside views from the private balcony. The room has one bed and bath and it's got a super convenient location.
Milos Studios Hostel is the best budget accommodations in Malia. Located less than 600 meters from the city centre, this hostel is perfectly situated for a night out on the town.
Walking distance to Dimokratias Street and the city's hottest bars, you won't have to go far to find the best nightlife in Crete. Perfect for singles, couples or small groups of friends, this complex is the ideal base for your time in Malia.
This three-star hotel is located close to the island's hottest bars and nightclubs and has an in-house restaurant and bar that offers a unique dining experience. There are epic room options that all offer stunning views of the sea and beach. If your wallet allows it, you can even opt for a suite with a private jaccuzi on your terrace. The hostel also offers a semi-private white sand beach and a super close location to Malia's city centre.
Things to See and Do in Malia
Enjoy a night at Malia's famous Corkers Night Club.
Explore the exquisite Palace of Malia, home to notable ancient Minoan artefacts.
Visit the central court, an ancient archaeological site that measures an enormous 48 meters long and 22 meters wide and see the intriguing Kernos Stone.
Relax on the sand and soak up the sun as you stare out into the gorgeous Bay of Malia from one of the town's many pristine beaches.
Visit Kirche, Malia's main church famous for its vibrant wall painting of Biblical scenes.
Wander Malia's boisterous main street, Dimokratias, where you'll find bustling crowds, colourful surroundings and some of the area's most interesting people.
4. Elounda – Trendiest Place to Stay in Crete
Elounda is a small and pleasant village located in the northeastern part of Crete. A former fishing village, this town is now a playground for the rich, famous and fashionable.
Attracting international celebrities, like Brad and Angelina, this cosmopolitan community is where you'll find gorgeous resorts, stunning beaches, and fine mountain views.
Elounda is also home to a myriad of attractions, restaurants, and cultural exhibitions. From a charming town centre to a handsome harbour, world-class eateries and picturesque bars, there's a lot to enjoy in this Cretan seaside paradise.
Suitable for couples or a small group of friends. This ground floor apartment features a large bedroom with a top-quality mattress, a distinctive shower room, a fully equipped kitchen, complimentary SmartTV 4K HD 43″, and a living room with a sofa-bed.
The closest hostel to Elounda is located a short 20-minute drive away in the town of Agiou Nikolaou. This family-run establishment is close to a number of restaurants, grocery stores and attractions, and is just a few minutes from the beach.
Enjoy spacious accommodation and a peaceful experience in this charming boutique pension.
For a romantic vacation in paradise, you won't find a better hotel in Elounda. Located less than one kilometre from the centre of town, this hotel is surrounded by bars, beaches, restaurants and attractions.
Each apartment features a private terrace and refrigerator, and all guests have access to the outdoor swimming pool and fitness centre. Enjoy stunning views and spacious rooms at this three-star adults-only Elounda hotel.
Things to See and Do in Elounda
Enjoy stunning views as you dig your toes in the sands of Kolokithia Beach. This beach is the perfect place to take an afternoon break.
See what goes on beneath the waves by taking a voyage on a glass-bottom boat.
Grab a coffee and spend some time watching the fashionable and fabulous people stroll through Elounda's main square.
Take a day trip to see the Kera Kardiotissa Monastery, Dikteon Cave, the Palace of Knossos, and the Seli Ambelou Lasithi Plateau.
Visit Spinalonga, a small island fortress (and former leper colony) off the coast of Elounda that plays an important role in Cretan history.
See the ancient ruins of the Sunken City of Olous,
Enjoy a romantic evening with an amazing view at Lotus Eaters Restaurant.
See ancient stone windmills dotting the seashore at the Windmills Poros Elounda.
5. Hersonissos – Where to Stay in Crete with Families
Families travelling to Crete won't find a more ideal location than Hersonissos. Located on Crete's northern coast, this town boasts a number of fun and exciting activities. From clean sandy beaches to interesting aquariums, there's something for kids of all ages in this seaside town.
Hersonissos (also known as Chersonissos) is also where you'll find a number of great ancient sites. Learn all about the history and culture of this great island as you explore the best of Hersonissos' many attractions.
Cool off in the private pool on the rooftop of this modern, Cretan-style home. Perfect for 6 guests, the house has six beds and two bathrooms. Its minimalist interior design, chic furnishings and decor, beamed ceilings, and an outdoor BBQ area make it the best Airbnb for families.
This charming complex is surrounded by Hersonissos' top attractions. It is a short walk to the city's top restaurants and bars, as well as grocery stores, the best beaches and tavernas.
Offering spacious and fully equipped one and two-bedroom apartments, this complex is ideal for families looking to explore and experience the best of Crete.
Located nearly two kilometres outside of the city, you won't find a better family hotel in Hersonissos. This four-star hotel features a playground, miniature golf and a kid's pool, perfect for entertaining little ones on holiday. Enjoy spacious rooms and contemporary amenities at this family-oriented hotel.
Things to See and Do in Hersonissos
Get up close and personal with local sea life and reptiles from around the world, including snakes, turtles and lizards, at Aquaworld Aquarium & Reptile Rescue Centre.
Explore the trades and lifestyles of early Cretans at the Lychnostatis Open Air Museum.
Learn to press olives and make ceramics at one of the many workshops offered.
Enjoy a great day out at the Greek mythology-themed Labyrinth Park, where you can play mini golf, try archery, make pottery and get lost in the maze.
Splash around at Acqua Plus Water Park, where a combination of waterslides and a natural environment makes for a great day out!
Rent ATVs (or quads) and explore the hills, trails, and valleys outside the city.
Here's what people usually ask us about the areas of Crete and where to stay.
World Nomads' mission is to support and encourage travellers to explore their boundaries. They offer simple & flexible travel insurance, and safety advice to help you travel confidently.
They've been doing it since 2002 – protecting, connecting, and inspiring independent travellers just like you.
Get a quote below or read our in-depth review!
World Nomads provides travel insurance for travelers in over 100 countries. As an affiliate, we receive a fee when you get a quote from World Nomads using this link. We do not represent World Nomads. This is information only and not a recommendation to buy travel insurance.
You could easily spend weeks exploring Greece's largest island, Crete. With so much to do and see on Crete, like sunbathing on beautiful beaches, sailing the turquoise waters, exploring ancient ruins, indulging in the local food, and going wine and olive tasting, you'll never want to leave this island paradise.
But Crete is a massive island, and each town offers plenty to explore. That's why I created this guide on the best areas in Crete by interest.
Still not sure where to stay in Crete?
Do you own an awesome hostel, hotel or apartment? Want to be featured in our list? Email [email protected] to find out how.
---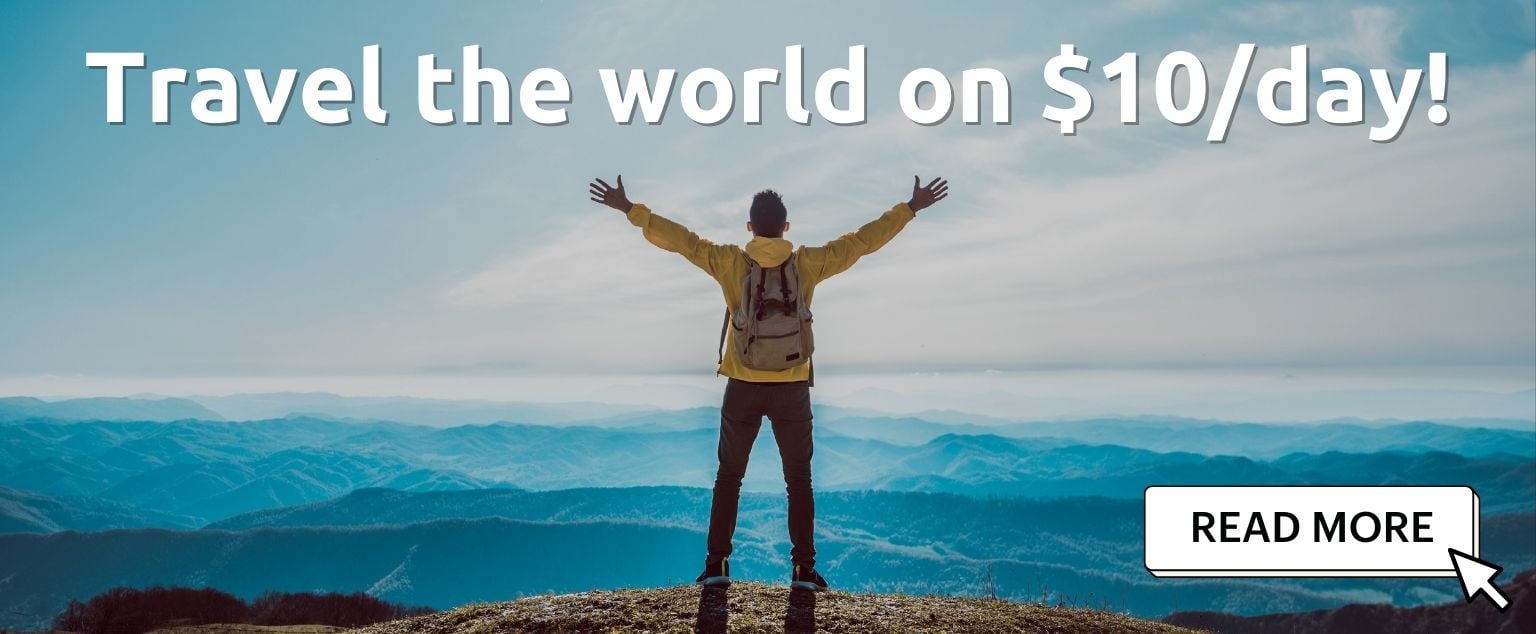 And for transparency's sake, please know that some of the links in our content are affiliate links. That means that if you book your accommodation, buy your gear, or sort your insurance through our link, we earn a small commission (at no extra cost to you). That said, we only link to the gear we trust and never recommend services we don't believe are up to scratch. Again, thank you!