Chania is a town that throws opens the lush and golden legs of Crete.
With beaches that would make a Hawaiian cry, hikes that deserve travel insurance and a general disregard as to how many Gyros' one consumes, Chania is the key to the kingdom.
And what a key it is! Chania in itself is very pretty, and attracts a flock of tourists each and every year…
Alack! Any town that attracts tourists necessarily attracts several blokes who will charge you a small fortune to kip on a small plank of wood and dine on the shrivelled tentacles of an inept and disappointing squid.
My mission therefore, in this ECONOMICALLY VIABLE guide to where to stay in Chania, is to squeeze those lemons for every drip of value, and make sure your stay would please even the most invalid of holiday goers.
Onwards we forge!
Backpacking through Greece scintillates many palates. And yours could be next!
Here are my top 3 places to stay in Chania…
Step up the holiday game by staying in an authentic Venetian residence in Chania's eclectic old town. Providing a comfy home for up to 5 guests, this Cretian gem is just sitting here, waiting to be holidayed in. So what are you waiting for…?!?!
Overlooking the old harbour and Venetian lighthouse, this Airbnb is a perfect base for exploring Chiana. The closest beach is just a 10-minute walk away too!
Beating out the competition like some kind of hostel Sith lord, the Cocoon City Hostel is by far the most interactive, comfortable and reliable backpacker abode in town. With a pool, a love of Whatsapp group chats, and adequate work spaces for the DN's, it crushes needs, wants and desires with ease.
On top of being awesome, it is also ideally located, being 2 blocks away from the main bus station, and just 5 minutes from the old town…
Time for some chaos.
If you're looking to seriously impress a significant other or otherwise indulge yourself in the Cretian world of pleasure, this Chianian hotel is certainly at the top of my Christmas list. Housed in a 16th-century mansion, a collection of stunningly outfitted and decorated suites await you. At one of Crete's top places to stay, only one question remains.
Do you want your jacuzzi inside, outside, or both?
Chania is a fairly small city that was once several smaller villages that merged over time into one. As a result, you'll find that many of the best areas to stay in Chania are quite different to each other.
Except in one key aspect: Holidaying promise.
Yes, Chania is a great base for sampling some of Crete's top attractions, beaches and history. There is not only a wealth of culture, tasty food, and ancient rocks, but you can be assured of your comfort too…
Chania's rustic Old Town is our first recommendation for where to stay in Chania. It is exciting, stunningly pretty, and there is enough going on that you may finally decide to turn Netflix off for half an hour. It is the beating heart of this perplexing city.
The Venetian Port (harbour) is a sub-area of the old town and is unquestionably the prettiest part of the city. Think sea view restaurants and bars that pop. If you're searching for the romantic, this fantastic location offers an ambience that cannot be beat. It is one of the most historically intriguing places to stay in Greece.
Nea Hora is a little further from the city centre but still within walking distance. The real attraction of this area is the beach, and this is the best neighbourhood to stay in Chania if you want some serious sun and sand time. The bus station is pretty near too, making it excellent for knocking out a top-tier Cretian itinerary.
A more specific area to consider is Kastelli. This is part of the old city up near the old harbour, where most of the historic attractions are. It's also the best choice if you're searching for where to stay in Chania for nightlife, as it's filled with bars, restaurants, and clubs.
If you're trying to decide where to stay in Chania for families and want a calmer vibe, then try Halepa. This is a more refined local neighborhood, where you'll find some of the city's most elegant hotels and homes.
The broke backpacker has been serving many needs over the years, from the laissez-faire casual user to the holiday architects and travel maniacs. These cheeky top 5 neighbourhoods are sure to sort you out whatever needs you have, including those of an economically fallible digital nomad or withered parent.
Let's check out the top Chania areas!
1. Chania Old Town – Where to Stay in Chania the First Time
The Chania old town has been around for years, making it instantly a great choice for any prospective traveller. It's old, so it is interesting, and just like a tasty beer or fine wine, it is only getting better with age.
Despite the fact many of the streets are clearly not made for any car post-1985, it is charming, quirky, and lively as hell. Seaside bars, restaurants and baffling alleyways are all part of the charm.
However, everyone knows this is the best bit! Although there are some deals to snatch up, and Greece is generally inexpensive, it is still a relatively stung bit of town. If you're snoozing on a budget, I advise you to snooze elsewhere…
Chania town is part of the city that holds the most interest touristically, so it definitely makes it worth the spend. This part of town is generally excellent.
Excited for a light summer made of unobstructed sea views, wood, and several exotic elements? This apartment is spot on for a luxurious stay in Chania, and can comfortably sleep up to 3 guests. The host also offers to help arrange airport transfer, car rental, and any special needs you may or may not have!
Despite its photo collection last being updated sometime in the 1920s, this hostel gets rave reviews and has an exceptional location in Chania's old town. Having been fully renovated in 2020, its comfortability now matches its placement, and travellers are bound to have a lively, social and very Cretian stay…
This luxurious hotel has a central location, traditional architecture, and a comfortable collection of massive beds. If you fancy staying in the old town with an opulent, pleasing and cosy environment, then take your business to the Palazzo di Pietro!
There is free wifi and a rooftop garden to enjoy too.
Things to Do in Old Town:
Spend some time in Splantzia Square, the heart of the city.
Check out what's on at the performance arts theatre, Theatro Anatolikis Tafrou.
Get comfy with the local cuisine on an emphatic Cretian street food tour.
If you're a football fan, then learn more about the Greek version of it at the Greek National Football Team Museum.
Head down to the market at Miden Agan for some of the best wine in Chania or just wander and see what catches your eye.
Pick up some souvenirs or just sample the local food at the Old Chania Market.
Sample the finest wines and dines in town.
Check out the Agios Nikolaos, the church with a minaret that was imposed on it during the Ottoman occupation.
2. Nea Hora – Where to Stay in Chania on a Budget
Nea Hora offers Chania accommodation that's a little cheaper than the city centre but is still close enough to everything to be convenient. This area is right along the beach, so you can enjoy the sun and sand, and it's also within walking distance of the city centre and all its sites.
Basically, this is the best in Chania to stay in if you want the best of both worlds!
As a beach destination, Nea Hora has a lot to offer in terms of restaurants, cafes, and boutiques. Tourists love the offerings here, which means that it can get fairly crowded, particularly in the peak season.
Nea Hora is also close to several interesting and popular tourist sites as well as some great hotels at every budget point.
Whether you're trying to decide where to stay in Chania for one night or for a longer visit, you want to be close to the beach. And that's exactly what this modern, comfortable apartment offers.
It's suitable for 2 guests and includes a private bedroom, bathroom, kitchen and small patio. It's 50 meters from the beach and within walking distance of the centre of town too.
This hostel is an exceptional example of how to succeed in running a hostel and has excellent hang-out spaces, fast wifi, and free lockers. There is a swimming pool, great workstations and self-catering facilities. If you are a dodgy backpacker looking for a piece of fabric to curl up on, this is it!
This is one of the coolest places to stay in Chania because it combines beach access with the city sites. It's surrounded by popular restaurants, boutiques, and cafes and offers a Jacuzzi, bicycle rental, and tour desk.
The rooms are comfortable and include all the modern amenities as well as air conditioning. There's also a bar and restaurant on-site for when you don't feel like heading out to eat.
Things to Do in Nea Hora:
Spend all day relaxing on the beach!
Explore the local restaurants and boutiques for the best eating and shopping in the city.
Get out of the busy Chiana and escape to Elafonisi, a paradisical bit of beach that has caused much heartbreak.
Learn about the history of the sea at the Nautical Museum of Crete.
Explore the packed Archaeological Museum of Chania and experience the very long history of this area.
Rove the island on a search for some of Crete's most ancient and exotic villages.
Check out the Etz Hayyim Synagogue.
3. The Venetian Harbor – Coolest Place to Stay in Chania
The old Venetian harbour used to be a port of much interest and wealth, bringing a mix of European and Middle Eastern powerhouses together. Wares were exchanged, stories told, and probably a bunch of debaucheries executed alongside it all. Awesome.
Nowadays it has become the traditionally 'touristy' part of the city. And while that label may scare you, it is still extremely cool! The views are excellent, the bars moist as a fresh pancake, and the streets as lively as you could ever wish.
The prominent Venetian lighthouse juts out from the pier and provides an excellent walk along the waterfront. Stop for a sunset dinner or aperitif alongside shocking views, and be happy that you have chosen wisely.
This part of Chania town isn't something that people miss of their to-do lists, so staying here is quite an experience!
If you're looking for a uniquely awesome stay in the heart of the old town and Venetian Port, this tiny home is a perfect fit. Aside from the excellent location, its groovy design leaves it as a stay that will not only impress but will convince you you are living an exceptional Cretian dream too. For couples, this is a big green tick, and I haven't even mentioned the private balconies…
Best Hostel in the Venetian Harbor: Boho City Hostel
Chasing down the old Venetian Harbour like Arnold Schwarzenegger's governorship, the Boho City Hostel is ideally located next to the intricate streets, buzzing bars and delectable restaurants of the old port area. With a comfortable hang-out area and recent renovation, it is clearly one of the top hostels in Chania. If not Greece itself…
Snatch up this waterfront wonderland whilst the world remains in economic turmoil! With 3 fat stars, it offers a sumptuous breakfast of freshly squeezed orange juice and home-baked pastries. There are excellent views, and the location is of course perfect. With elegant rooms and the nearest beach only 0.9 miles away, this is one of the top hotels in Chania…
Things to Do in Venetian Harbor:
Check out the Venetian Lighthouse, and make sure you pack a hat!
Get out into wider Crete with a Balos Lagoon and Falassarna beach day.
Wander the gorgeous streets and historical alleyways, and pick up a souvenir.
Tour the Maritime Museum of Chania, which provides an insight into the interior design of the Firkas fortress.
Get boozy and have a night of bar hopping through the gorgeous streets of Chania.
Eat as much as you can at the Kariatis Restaurant & Bar.
Go sailing with Notos Day Sailing.
4. Kastelli – Best Area to Stay in Chania for Nightlife
Kastelli is one of the best places in Chania to stay if you want to be close to everything. It's part of the old city and is actually the oldest district in Chania.
This area has lasted through long years of strife and trouble but was badly damaged during the Second World War. Despite that, it remains strongly traditional and is a fascinating glimpse into the very old culture of this part of Crete.
If you're interested in history, then this part of the city is literally saturated in it. It's popular amongst tourists but is still determinedly local with an authentic charm that is hard to beat.
And it's also close to the beach and to all the other sites in the old part of Chania too, so you can spend your days exploring on foot. It's also the best choice when you're deciding where to stay in Chania for nightlife as it's close to all the best bars, clubs, and restaurants.
Located right in the centre of Old Town, this apartment is on a quiet street that offers peace and quiet. It's close to everything, from the bus station to shops and restaurants and even the zoo!
This is what makes it the perfect choice when you're deciding where to stay in Chania for one night or for a longer visit.
Best Hostel in Kastelli: Kumba Hostel
Is that a cafe bar with the best coffee around?
Excellent. The Kumba hostel matches Cretian and African styles to create a social and euphoric space that is wonderfully suited to travellers. If you fancy heading out around the Island, there is a bus stop just around the corner. You can almost spit all the way to Koum Kapi Beach!
Located close to the old port, this is a great choice when you're deciding where to stay in Chania with kids or with friends. It's close to everything, which makes for convenient explorations, and offers bicycle rental and free Wi-Fi.
The charming traditional apartments include private bathrooms, a kitchenette, and an in-room dining area.
Things to Do in Kastelli:
Explore the history of the city at the ruins of 4 villas that were once part of the old Minoan city of Kydonia.
Indulge that appetite for the finer things with a luxury wine and olive oil experience.
Head up to the Old Harbor for stunning views across the ocean.
Spend a day relaxing on the beach.
Fix a dreadful hangover with a full-day Knossos and Heraklion Tour.
Get lost in the twisting streets and just see what you can find!
Try the local restaurants and enjoy the unique tastes of this part of the world.
5. Halepa – Best Neighborhood in Chania for Families
Halepa is filled with historic buildings and architecture that will take you back to the time of noblemen and kings. In fact, one of the most interesting things you can do in this area is to wander and check out the streets.
These days, the historic buildings keep company with mansions and villas as this neighbourhood has become a beacon for the richest people in the city.
Halepa is one of Chania's best neighbourhoods if you want a quieter vibe. You'll find some of the most expensive accommodation options in this area as well as lots of historical sites that reflect the most important political events in the city.
This area is also fairly close to the coast, so you won't miss out on the beach while you're there either.
Whilst it is no surprise that Crete has some superb landscapes to take advantage of, there is nothing quite like having one chez-vous. Enjoy some sensational sunsets, fantastic vistas, and maybe a cheeky bottle of vino. This comfy apartment has an excellent kitchen and is perfect for a couple looking to explore Chania and bask in the warm weather and great Cretian vibes.
This hotel in Chania offers comfort and convenience at a budget price. It's located close to popular attractions and has a stunning view of the city.
You can enjoy time on the sun deck or in the pool and each room includes a private bathroom, telephone, fridge, and view of the city. There's even a kids' pool which makes this a great choice when you're deciding where to stay in Chania for families.
This area is known for its luxury apartments and surroundings and this hotel in Chania doesnCretian Street food tour't disappoint. The outdoor pool, comfortable rooms, and prime location make it worth spending a little extra money.
It's close to some of the city's best attractions as well as to the beach.
Things to Do in Halepa:
Just wander the streets and take in the mansions and luxury villas.
Get the teens engaged and active by signing them up for an introduction to scuba diving. The surefire way to make things interesting.
Check out the house of Eleftherios Venizelos, which was the scene of some of the most important political events throughout the 19th century.
Head up to the beach and walk beside the sea.
Get into the Cretian wilderness by hiking in the Samaria Gorge. An excellent idea for bored kids.
Explore the beautiful palace and the Russian style Agia Magdalini church with its amazing dome.
This is one of the best areas to stay in Chania if you like to eat, so make sure you head over to the Tabakaria area by the sea for the best fish taverns in the city.
Here's what people usually ask us about the areas of Chania and where to stay.
Your childlike limbs have been in control of themselves for too long. Put them back where they belong with a complicated contract serving up the fear of the almighty. Goodbye recalcitrant limbs, hello world-beating health coverage…
ALWAYS sort out your backpacker insurance before your trip. There's plenty to choose from in that department, but a good place to start is Safety Wing.
They offer month-to-month payments, no lock-in contracts, and require absolutely no itineraries: that's the exact kind of insurance long-term travellers and digital nomads need.
SafetyWing is cheap, easy, and admin-free: just sign up lickety-split so you can get back to it!
Click the button below to learn more about SafetyWing's setup or read our insider review for the full tasty scoop.
This Chania neighbourhood guide will help you have the trip of your dreams. You'll be able to stay in a hotel, hostel, or apartment that suits your budget and your travel preferences and be close to everything you want to see.
And then you can just enjoy yourself. Chania is the kind of place where people come for two days and stay for two weeks, so expect to be reluctant to leave!
Do you own an awesome hostel, hotel or apartment? Want to be featured in our list? Email [email protected] to find out how.
---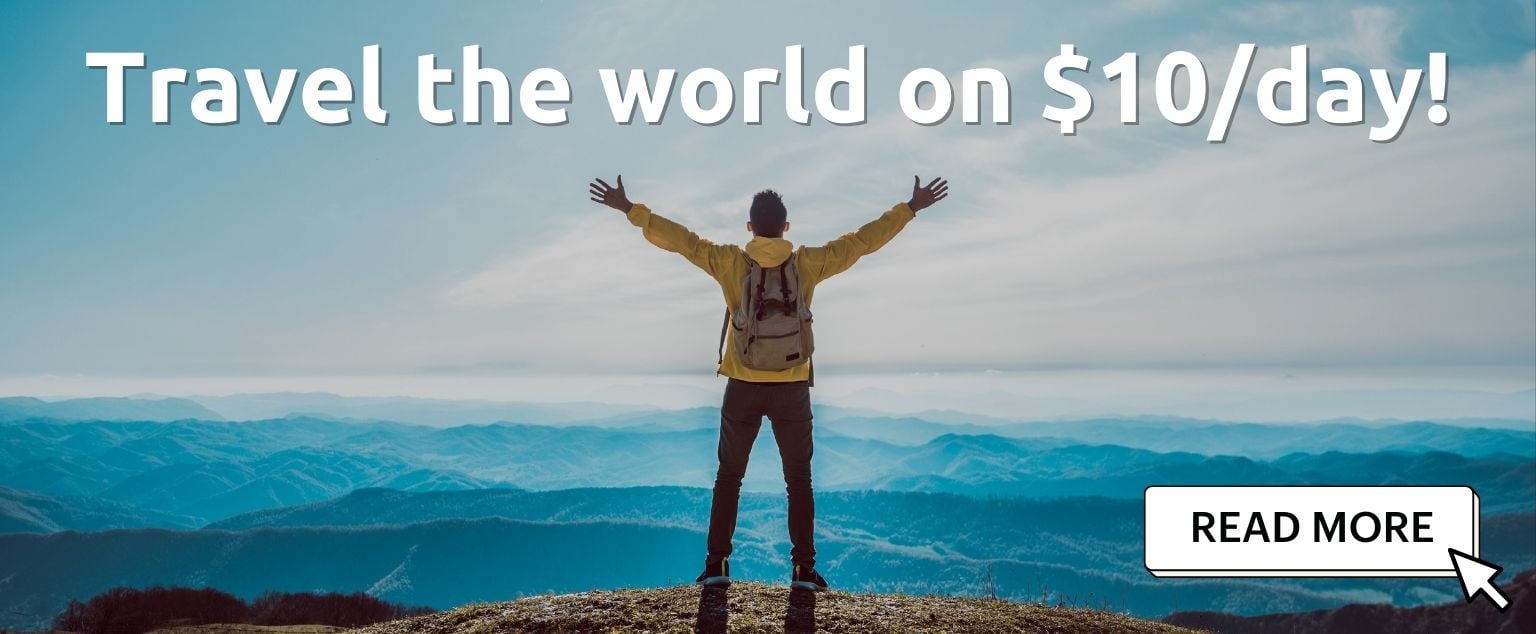 And for transparency's sake, please know that some of the links in our content are affiliate links. That means that if you book your accommodation, buy your gear, or sort your insurance through our link, we earn a small commission (at no extra cost to you). That said, we only link to the gear we trust and never recommend services we don't believe are up to scratch. Again, thank you!