Myrtle Beach is one of South Carolina's most exciting destinations. It's located on the Atlantic coast, making it a popular vacation destination for beach lovers. With 60 miles of sandy shoreline, you'll find all sorts of outdoor-focused attractions.
Off the beach, you'll find museums, entertainment venues, local breweries, and much more. This southern city really has it all. It's perfect for all interests and age groups and there's never a bad time to visit.
If you're looking for the top things to do in Myrtle Beach, here is our guide to the very best attractions and activities the city has to offer!
This southern city offers a wide range of attractions that'll keep you occupied for your whole visit. To start off your trip, add these to the top of your list of things to do in Myrtle Beach.
Considering Myrtle Beach's amazing beachside location, spending some time on the water is a must. You'll have more than a few options to choose from for aquatic fun.
Stand-up paddleboarding is probably the best way to explore the seas in a safe and fun environment. See South Carolina's beautiful coastal scenery and marine life from a unique perspective. Glide over the water and propel yourself in the direction you want to go.
This activity is perfect for any skill levels. You'll do some epic sightseeing and enjoy a bit of exercise too!
The Myrtle Beach SkyWheel is the city's massive Ferris wheel. Located in the heart of Myrtle Beach Boardwalk and standing 187-foot tall, it offers the best vantage points in the city.
There are 42 climate controlled fully enclosed compartments that you can ride in. You can sit or stand as the wheel makes several rotations at a slow pace. Admire breathtaking views of the Atlantic Ocean as well as the buzzing boardwalk.
This attraction is open all year long and runs both day and evening.
The Ripley's Aquarium of Myrtle Beach is one of the city's staple attractions. Explore an underwater world featuring over 14,000 exotic sea creatures.
See the tropical Amazon exhibit, visit the touch pool and explore the Discovery Center. Travel through a 330-foot tunnel where you'll come face-to-face with large sharks, sea turtles, and eels.
Make sure to check out their daily shows where you can watch fish feedings. On the weekends, you can also watch a live mermaid show
The aquarium also offers extra experiences, like diving with sharks, the Stingray Experience, and aquarium tours.
Broadway at the Beach is a shopping center and entertainment complex that caters to all ages and interests. This massive venue is loaded with every type of shop you can think of, selling a wide range of eclectic options. Shop for souvenirs, clothes, local keepsakes, candy, and much more.
If you're hungry, you'll find countless restaurants. Whether you feel like Italian, Mexican, Japanese or classic American cuisine, you won't be short on options.
There are also plenty of kid's activities, including zip-lining, a large play park, and Dinosaur exhibits.
Surfing is the kind of activity that everyone needs to try at least once. Myrtle Beach provides the perfect setting to have a go at this adventuresome water sport.
The waves off the shore of Myrtle Beach reach an average height of 3.5 feet. If you've never tried surfing before, this is a great place to start.
Surfboard rentals and lessons are offered through numerous areas along the beach. If you're looking for exciting Myrtle Beach activities, surfing is a must.
Myrtle Beach State Park is a great place for nature lovers. It's filled with miles of scenic paths through the forest and along the Atlantic Ocean. There is a paved walkway along the oceanfront that provides wonderful views. It's a great path for those who struggle walking on the sand.
The Myrtle Beach State Park Nature Center features displays on natural history. It also contains several saltwater aquariums and reptiles. The park is very well maintained and patrolled by park rangers.
For those wishing to stay overnight, camping facilities and cabins in Myrtle Beach are also available.
8. Try To Escape From The Escape Game!
If you are after something challenging, immersive but totally then then the Escape Game Myrtle Beach may be just what you are looking for. The Escape Game features a variety of different rooms which participants (that's you and your crew) must try to escape from by working as a team, solving clues and completing puzzles.
All games are designed to be suitable for everybody, from first-time players to experienced escapologists. No matter which one you decide to play, you're sure to have an absolute blast!
Now that we've covered the top Myrtle Beach attractions, let's get into some unusual things to do during your visit. These activities are a great way to experience a different, more authentic side of the city.
Enjoy an evening of Polynesian entertainment beachside with a fire luau. Start your night indulging in a tasty buffet. Have a drink or two as you relish in the social atmosphere.
After dinner, you'll be mesmerized by singers and acrobats performing fire and dance acts. The performers travel all the way from Polynesian islands to Myrtle Beach.
Watch captivating fire knife stunts, hear live Polynesian music, and enjoy an evening of pure entertainment. If you're looking for unique Myrtle Beach dinner shows, this option should be high on your list.
Franklin G. Burroughs-Simeon B. Chapin Art Museum (it's a mouthful, we know!) showcases contemporary works of art from across the country. If you're looking for indoor activities or something to do on a rainy day, this museum provides for a visual treat.
There are 11 galleries filled with changing art exhibitions. The works include paintings, textiles, sculpture, photography, video, and ceramics. Both local and worldwide artists are featured.
The museum is on the small side, and great for a peaceful wander. Admission is free, although donations are encouraged.
Wheels of Yesteryear is a museum dedicated to American muscle cars and trucks. See a beautiful collection of vintage cars and memorabilia, mostly from the 1960s and 70s. The cars are in excellent condition. Admire Superbirds, Hemi Chargers, Mopars, and more.
Visiting the museum will provide a very nostalgic experience for guests who grew up during the time period when these vehicles were produced. If you're a car enthusiast, this museum is a must-see!
Safety in Myrtle Beach
Overall Myrtle Beach is a very safe place to visit. It's a well-patrolled city that stays busy with tourism year-round.
Considering the beach is the city's main attraction, travelers should practice water safety when visiting. Hurricane season in Myrtle Beach is from June – November. Visitors should keep up to date with ocean conditions and never enter the water when it is labeled unsafe.
Lifeguards cover approximately 54 lifeguard towers along nine miles of the city's beachfront area. Whether you're an experienced swimmer or not, swimming in an area with lifeguards is always a good idea. Read our tips for traveling safely before you fly and always get travel insurance. Check out our roundup of the best travel insurance.
If you're looking for entertainment options after the sun goes down, you'll find no shortage of fun after hours. Here are some fun attractions in Myrtle Beach worth checking out.
For a night of laughs and live entertainment, see a comedy show! Carolina Improv Company is one of the city's best comedy clubs. Their comedy concept is interactive. The improv performers draw inspiration for their scenes by asking the audience members.
The venue is small and intimate, which makes the experience even more engaging. Everyone can get involved, each show is different, and all of the performers are extremely talented – and funny!
Alcoholic drinks are encouraged, and soft drinks are also available for purchase at the venue.
Scoping out the city's brewery scene is a must for beer fans. Myrtle Beach has several breweries that provide for a fun, social experience.
New South Brewery is a microbrewery in Myrtle Beach with some amazing brews on offer. The atmosphere is super laid-back and unassuming. It's perfect for a casual night out.
For something a little more lively, check out Gordon Biersch Brewery Restaurant. This is a larger-sized brewery and restaurant that serves up excellent German-style beer and a menu of classic American pub grub.
Looking for a specific place to stay? These are our highest recommendations for places to stay in Myrtle Beach. If you need more inspiration, consider checking out our guide to the best vacation rentals in Myrtle Beach.
This Airbnb will give guests access to an entire private condo. You'll enjoy amazing ocean views and get to enjoy a total of 10 pools on the property!
The accommodation is equipped with a full kitchen, a balcony, a TV, and much more. It's also filled with brand new furniture and appliances.
South Bay Inn & Suites is a wonderful oceanfront hotel. It will make your stay in Myrtle Beach very pleasant and accommodating. Some of the hotel perks include three swimming pools, a hot tub, a bar, and a fitness center.
All rooms contain flat-screen TVs, free toiletries, and balconies with a city, coastline, or Atlantic Ocean view.
Trying to decide what to do in Myrtle Beach on a couples trip? Here are two great options that will definitely add a spark of romance to your visit.
For a romantic outing, enjoy a wine tasting at Duplin Winery. This wine estate provides the perfect atmosphere for a couple's activity.
Their basic wine tasting lets you sample 10 wines for just USD $5.00. This option also includes a small plate of gourmet crackers which helps you cleanse your palate between tastings.
Their deluxe wine tasting is USD $10.00. it includes all the features of the basic option with the addition of cheese and a glass of wine at the end of your tasting.
No reservations are required, guests can stop in anytime Monday – Saturday.
For a fun couple's excursion, head to the waterways and enjoy a leisurely kayak ride with your significant other. Escape the hustle and bustle of the city and enjoy some quiet time on the water.
Explore the quiet coastal waters and admire the beautiful marine life. See underwater creatures like starfish, sea cucumbers, and countless fish species.
A great time to enjoy this activity is at sunrise or sunset. The views during these two times of day are guaranteed to be spectacular!
Looking for activities that won't break the bank? Who isn't! Here are some things to do in Myrtle Beach SC that are totally free!
One of the best ways to explore the local culture of Myrtle Beach is by visiting one of the city's local markets.
Everything Under the Sun Flea Market is the city's most popular market. It has something for everyone! Shop for the best bargains on items like jewelry, clothing, books, food, and more. You'll find all sorts of local items for sale.
Myrtle's Market is the city's local farmers market. This is the best place to pick local produce and homemade goods. Guests can also enjoy ready-made-meals at the food truck stands.
The Myrtle Beach Boardwalk is a wide 1.2 mile stretch of pavement that runs next to the Atlantic Ocean. It's lined with all sorts of fun attractions, including local shops, open-air bars, cafes, and restaurants with live music.
Since it runs parallel to the beach, you can hop off to enjoy a swim in the ocean or relax on the sand. Volleyball courts are also set up along the walk.
Enjoy the ocean breeze as you have a nice wander along one of the city's most iconic attractions. There are plenty of benches to rest and enjoy the views.
Books to Read in Myrtle Beach
These are some of the greatest American novels of all time. Be sure to grab a few them of them while backpacking in America.
Sometimes a Great Notion – A tale of a hardheaded Oregonian logging family that goes on strike, leading the town to drama and tragedy. Written by PNW legend, Ken Kesey.
Walden – The transcendental masterpiece by Henry David Thoreau that helped modern Americans rediscover nature and her beauty.
To Have and To Have Not – A family man gets involved with the drug smuggling business in the Key West and ends up in a strange affair. Written by the great Ernest Hemingway.
If you're traveling with children, make sure to check out these fun things to do in Myrtle Beach. Your kids will thank you!
WonderWorks is an enthralling entertainment center with lots of fun attractions. Their slogan is "Let Your Imagination Run Wild". Kids can enjoy endless options for fun activities.
Among these are fun hands-on science exhibits, rope courses, laser tag, and more! At the WonderWall, they can make a 3-D impression of their whole body. In the space area, they can fly a jet plane, maneuver a NASA spacecraft, and try on an astronaut space suit!
Your little ones will be entertained for hours at this child-friendly amusement center.
17. Play a Game of Peter Pan Themed Putt-Putt
Captain Hook's Adventure Golf is an outdoor mini-golf course that's themed after the Disney movie "Peter Pan." The layout is creative and engaging, with lots of fun little quirks to keep small children interested.
See all your favorite characters from Neverland, including Tinkerbell and the Lost Boys. There are plenty of great photo opportunities too. This is a great child-friendly activity that the whole family will enjoy.
There are two 18-hole mini-golf courses with a nice mix of easy and challenging holes.
If you're spending more than a few days in Myrtle Beach, day trips are a great way to discover more of the surrounding area. Here are two options for some fun nearby excursions!
Charleston is just over two hours (98 miles) from Myrtle Beach. It's a quaint South Carolina port city filled with charm and history. It's characterized by cobblestone streets, beautiful antebellum houses, and a picturesque waterfront. There are many exciting things to see and do. You'll be easily entertained all day.
The Boone Hall Plantation is one of the city's main attractions. This is one of America's oldest working plantations. Guests can tour the house, visit the historic slave cabins, and see an original cotton gin.
The downtown area is also worth a wander. It's filled with some of the city's most revered historical landmarks. The Charleston City Market is also located downtown. It's a great place to explore the city's local culture.
Visit the Self Proclaimed "Seafood Capital of the World"
Calabash is a 40 minute (27 miles) drive from Myrtle Beach. It's a quaint fishing village located in North Carolina. Commonly referred to as "The Seafood Capital of the World," you'll find no shortage of restaurants to enjoy the fresh catch of the day. Calabash-style seafood is a must-try when visiting. This is a cooking style where the fish is lightly breaded and quickly fried.
Take a day trip and escape the tourist crowds of Myrtle Beach. You'll find many quiet, outdoor attractions. There are two local beaches, Sunset Beach and Holden Beach. If you're a golf fan, you'll find eight championship golf courses.
Now that we've covered all the highlights of Myrtle Beach, here is a suggested itinerary that details the best way to explore the city!
Day 1: Discover the City's Spectacular Outdoor Appeal
Start day one of your vacation at Myrtle Beach State Park. Considering this city is known for its coastal appeal, there's no better way to kick off your trip. Take a walk along the paved oceanfront pathway and admire the wonderful views of the Atlantic Ocean.
If you're visiting during the warmer months, soak up some sun on the sand or enjoy a refreshing dip in the ocean. Next up, drive to one of Myrtle Beach's main attractions – the Boardwalk. You'll get there in about 20 minutes (7 miles) by car. Spend some time wandering the boardwalk and taking in the local vibe of the city.
Pop into some local shops, grab a bite to eat or find an open-air bar or cafe to have a drink. While you're in the area, take on the Myrtle Beach SkyWheel, which is located on the boardwalk. If you can time a ride with a sunset you'll be in for a real treat!
Lastly, end your night at the Gordon Biersch Brewery Restaurant. Enjoy some German-style beer and classic American pub grub.
Day 2: Explore the Top Attractions of Myrtle Beach
Start your second day in Myrtle Beach trying out a fun water sport. There are plenty of options to choose from, including stand-up paddleboarding, kayaking, and surfing. You can either rent your equipment from an activity center or book a class/tour and enjoy a fun group setting.
When you're done, head to Broadway at the Beach. This attraction is more or less in the center of the city, so depending on which beach you're coming from, the driving distance will vary.
You're going to want to spend at least a few hours walking around checking out all the amazing features of this large entertainment center. The Ripley's Aquarium of Myrtle Beach is located right next to this massive complex. You can walk there in about 5-10 minutes, or drive there in about five minutes.
Explore an underwater world filled with over 14,000 sea creatures. Marvel at the tropical fish, visit the touch pool, and learn about the aquarium's inhabits during a show.
Afterward, drive 15 minutes (11 miles) to Duplin Winery. End your day with a wine tasting and enjoy some delicious wines. If you're visiting during the weekend, their outdoor patio hosts live music.
Day 3: Soak in the Local Culture of Myrtle Beach
Start your third day in Myrtle Beach exploring more of the local culture. Visit one of the city's markets, like Everything Under the Sun Flea Market or Myrtle's Market. This is a great place to buy souvenirs at a reasonable price. You can also enjoy a local meal in a casual setting.
Both of these markets are within a 10-minute (or less) driving distance to your next destination- the Franklin G. Burroughs-Simeon B. Chapin Art Museum. Spend some time wandering around this oceanside museum admiring the contemporary works of art. The artwork on display is always changing, so you never know what you're going to see.
When you're done, drive 23 minutes (14 miles) to the Carolina Improv Company. End your night with a laugh out loud improv comedy show.
Don't forget your travel insurance for Myrtle Beach
ALWAYS sort out your backpacker insurance before your trip. There's plenty to choose from in that department, but a good place to start is Safety Wing.
They offer month-to-month payments, no lock-in contracts, and require absolutely no itineraries: that's the exact kind of insurance long-term travellers and digital nomads need.
SafetyWing is cheap, easy, and admin-free: just sign up lickety-split so you can get back to it!
Click the button below to learn more about SafetyWing's setup or read our insider review for the full tasty scoop.
Here are some quick answers to common questions about what to do and see in Myrtle Beach.
Myrtle Beach is a popular beachfront city that attracts visitors year-round. With a stunning location right on the Atlantic Ocean and miles of sandy coastline, it's perfect for anyone looking for an exciting beach vacation.
The city is filled with plenty of indoor attractions as well. These include museums, local breweries, family-friendly entertainment centers, local markets, and more. It has the perfect balance of indoor and outdoor fun and caters to every type of tourist.
Whatever your interest or budget, this enticing beach city has more than enough activities to keep you entertained!
---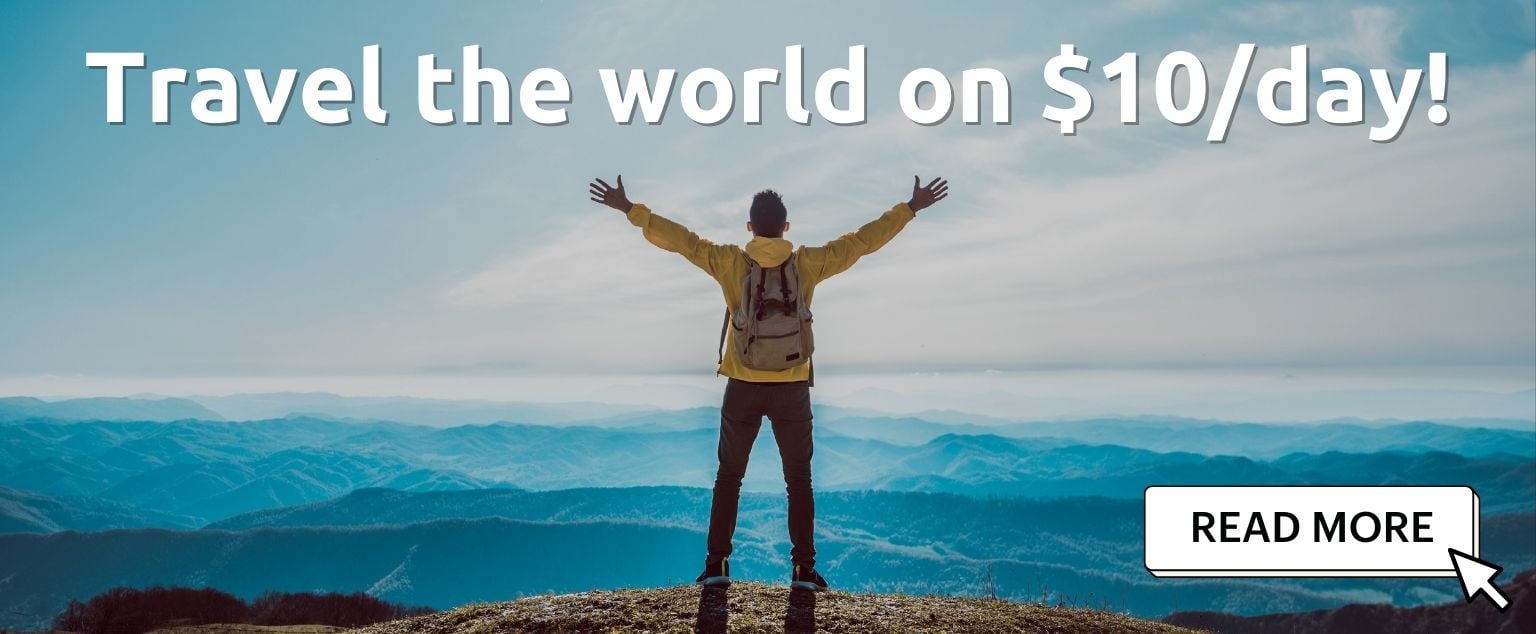 And for transparency's sake, please know that some of the links in our content are affiliate links. That means that if you book your accommodation, buy your gear, or sort your insurance through our link, we earn a small commission (at no extra cost to you). That said, we only link to the gear we trust and never recommend services we don't believe are up to scratch. Again, thank you!