Undersung Charleston, South Carolina, is an ideal destination for a weekend getaway! This southern city is loaded with charm and personality and is really a place like no other! When you explore Charleston, simply wandering the pretty streets, stopping to pop into world-class restaurants, and soaking up the historic architecture, you will surely fall in love with this marvelous city!
There are so many amazing things to do in Charleston and you can spend a lot of time here.  There are all kinds of great cultural activities, historic landmarks, and fun activities that anybody will enjoy!
If you want to plan a 2-day itinerary in Charleston (or longer), then read on to find out some of the best things to see and do while you are here. This is our guide to the ultimate weekend in Charleston!

Unlock Our GREATEST Travel Secrets!
Sign up for our newsletter and get the best travel tips delivered right to your inbox.
Insider Tips for an AMAZING Weekend in Charleston
Visiting the US and headed to Charleston? Ready to start planning your Charleston itinerary? Just make sure that you are fully prepared to take on this city. Here are some important things to note before planning a trip to Charleston.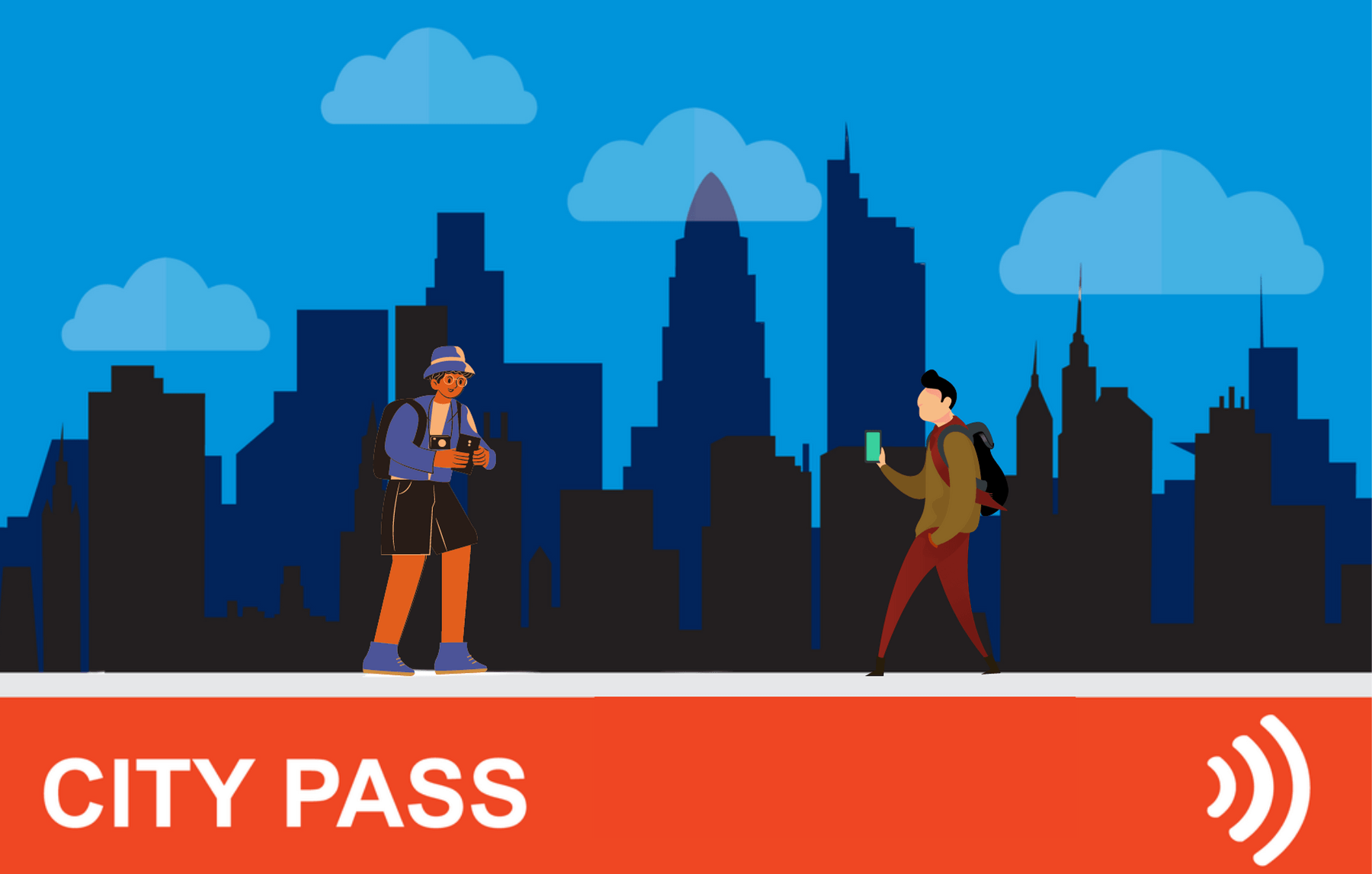 Travelling to Charleston? Then plan yo' trip the smart way!
With a Charleston City Pass, you can experience the best of Charleston at the CHEAPEST prices. Discounts, attractions, tickets, and even public transport are all standards in any good city pass – be sure invest now and save them $$$ when you arrive!
Buy Your Pass NOW!
Know Where to Stay in Charleston
If you only have a weekend in Charleston, you will want to experience a great deal in a short amount of time. This means that choosing where to stay is really important! Be sure to pick accommodation in central Charleston as it will allow you to see and do so much more.
To be within easy reach of most major landmarks and attractions in this city, consider staying in Downtown Charleston. This is the most famous and historic part of the city. Here you can find some of the best vacation rentals in Charleston for your weekend getaway.
A great downtown location
Private and shared rooms available
A fun and friendly environment
If you are after a great US hostel then look no further than Charleston's NotSo Hostel! This place has the perfect setting in the historic downtown district of the city.
You can enjoy clean and comfortable rooms, friendly staff, and some thoughtful touches across the hostel.
This uniquely comfortable and well-appointed studio is ideal for first time visitors to Charleston seeking comfort at the heart of the city. We'd consider this place one of the best and most comfortable Airbnbs in Charleston – definitely worth the stay!
Fitted with a small kitchen, this charming place has everything you need to feel home.
Its convenient location means that you're just a short walk from everything, from the markets to the busy restaurants.
Great facilities
Modern and comfortable
Centrally located
The Sleep Inn Charleston offers guests an amazing accommodation experience! This hotel is centrally located and comes complete with all the comforts you could want for any Charleston itinerary.
With a pool, fitness center, in-room coffee makers and more, you get excellent value for money while staying in this wonderful hostel.
Know How to Get Around in Charleston
Once you travel to Charleston, getting around the city is easy and carefree. Charleston is well designed and offers a number of different public transport options.
The Charleston Downtown Area Shuttle (DASH) has got to be the easiest way to get around downtown Charleston. This is an easy to use bus service that runs on three different downtown routes. DASH buses are also free to ride!
There are also CARTA buses that provide a more comprehensive network around Charleston. These buses cost $2.00 for a fixed route, and they can get you all over the city.
For some unique ways to get around Charleston, you could also grab a water taxi to get to Patriots Pier from Downtown, or you could grab a really fun bike taxi. There are also reliable yellow cabs that operate all over the city. These are easy and convenient, but they are slightly more pricey.
If none of the above appeal to you, then walking is a great way to experience Charleston! Plenty of attractions are within walking distance of each other, and this really is the best way to soak up the charms of the city.
Now that you know how to get around, it's time to start planning your weekend in Charleston itinerary.
Want to enjoy a thriving nightlife during your weekend in Charleston? This city is home to all kinds of amazing restaurants, craft breweries, bars, clubs, and live music venues – perfect for an amazing night out! Here are some of the best places to go for a night out in Charleston!
Downtown
The most popular part of the city for a night out
Lots of great bars and clubs
Plenty of world-class restaurants
The Downtown district of Charleston is certainly the top choice of areas to go for a night out! Enjoy cool bars, such as Prohibition (a 1920s themed bar and eatery), or the Cocktail Club (a rooftop bar with excellently crafted drinks).
There are also some amazing restaurants and live music venues here. If you want an unforgettable night out in Charleston, heading downtown will always be a good idea!
If you are new to the states note that tipping bartenders is essential. $1 is the minimum and they seem to get offended if you give them it in coins…
North Charleston
Lots of excellent bars and fun hangouts
Some great music venues
A more relaxed area for a night out
If you are after a fun and friendly night out in Charleston, North Charleston is always a good place to go.
This part of the city has some excellent bars, such as Neighborhood Taphouse (for tasty craft beers), and Purple Buffalo. Dance the night away at clubs too, like Sweet 221 Lounge, and The Commodore – a live music hotspot!
The Historic District
A popular and busy part of Charleston
Many of the city's top hotspots are located here
Enjoy fun bars, great restaurants, and cool dance clubs
The Historic District and Waterfront Area in Charleston is always a great place to go for any night out! You can find plenty of fun bars and quirky hangouts here that really make the city so unique.
While in the Historic District, be sure to check out Burns Alley Tavern, Aqua Terrace Rooftop Bar, and The Griffon.
If you love food, then Charleston is a great place to visit! This city is loaded with all kinds of southern culinary delights. Here are some of the best food options for your weekend in Charleston SC.
Historic Charleston City Market
A famous food and crafts market
Established in the 1790s
The market covers 4 blocks
The Historic Charleston City Market is considered the cultural heart of Charleston. While this day and night market gives you many reasons to visit, the amazing food is always a highlight! Be sure to visit the market and try some typical local specialties. This is a great place to meet local producers and learn about southern cooking. This is also one of the great historical things to do in Charleston SC.
Bertha's Restaurant
An iconic Charleston establishment
A James Beard Award winner
Serves classic southern cuisine
If you are looking for a true Charleston classic, then Bertha's is the place to go! This iconic turquoise building serves up some of the most well-loved fried chicken, fish, and other southern comfort food classics.
North of Calhoun
A culinary hotspot in Charleston
Loads of exciting and unique restaurants here
Enjoy a wide variety of cuisines
Downtown Charleston is a leading culinary destination. Within this area, the North of Calhoun is a must-visit neighborhood!
This part of town is full of exciting restaurants, bars, and cafes. Try Brown's Court for amazing coffee, Xiao Bao Biscuit for incredible Asian food, or visit The Rarebit – a real trendy classic.
Charleston is a busy city, and they certainly love their sports! If you want to get involved in some local activity or spectate an exciting game, then here are some of the best attractions in Charleston for sports lovers.
Take a Kayak Tour
A fun outdoor activity
See loads of great sights
Enjoy the waters off Charleston
There's hardly a better way to get outside and enjoy Charleston's natural surroundings than through a kayak tour. You can join a kayak tour from Sullivan's Island, James Island, Folly Beach, or the waterfront area. These adventures are loads of fun, will allow you to see local wildlife and to take in plenty of beautiful views.
College of Charleston: TD Arena
A multi-purpose arena
Hosts many exciting basketball matches
A 5100 seater venue
The TD Arena and Patriots Point Complex is one of the best Charleston attractions for sports lovers! This multi-purpose sports arena hosts many basketball games which are always loads of fun to watch! Join the lively crowds and cheer on your favorite team in an excellent setting.
The Shipyard Park
A 20-acre baseball facility
On the waterfront
Watch games or join in
The Shipyard Park is a popular baseball facility in Charleston that offers visitors a fun sporting experience! Enjoy the batting cages and modern training facilities, or sit in the viewing areas to watch one of the city's favorite sports!
Small Pack Problems? 😉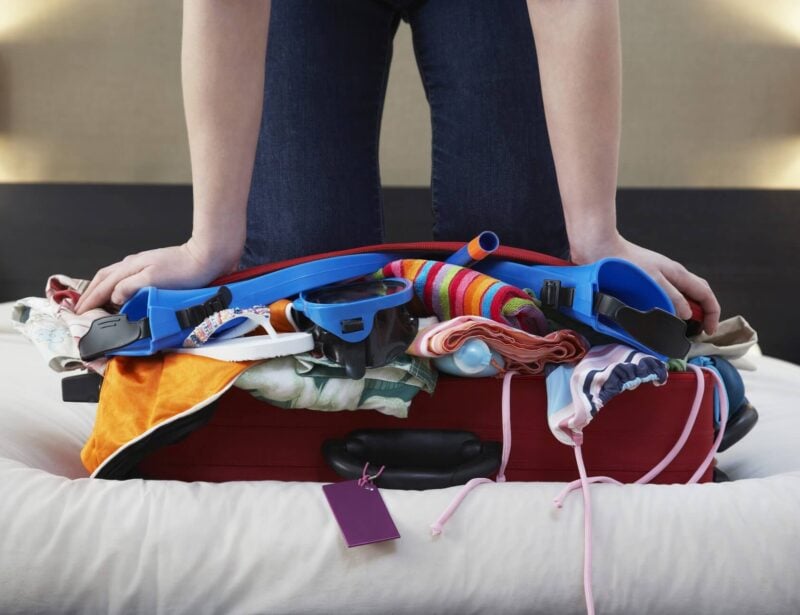 My missus travels with all her clothes in ziplock bags: don't be like my missus. UP YOUR PACKING GAME!
Packing cubes for the globetrotters and compression sacks for the real adventurers – these babies are a traveller's best kept secret. They organise yo' packing and minimise its volume too so you can pack MORE.
Or, y'know… you can stick to ziplock bags.
View Our Fave Cubes
Or Check Out the Sacks!
There are many reasons to visit Charleston, and the awesome culture here is one of the best! Charleston loves live music and performances, and there is always something fun happening in this enjoyable hub! Here are some of the best cultural places to visit in Charleston.
Charleston Music Hall
One of the city's best music venues
Holds nearly 1000 people
Hosts a wide variety of musicians
The Charleston Music Hall is one of the city's favorite destinations for an intimate live music performance.
Watch local bands or touring artists in this popular establishment. The venue always has an exciting lineup, so be sure to check out what's on when you are visiting Charleston.
The Black Fedora Theater
A theater with mystery and comedy performances
Plenty of audience participation
A fun and unique theater experience
The Black Fedora Theater in Charleston is a truly unique place to experience a show. This theater puts on exciting mystery and comedy shows, where the audience is often encouraged to join in on the fun!
Besides the brilliant shows on offer, there is also a great beer, wine, and dessert bar on the premises.
The Pour House
A favorite local hangout
Offers regular live music performances
A great bar and grill environment
The Pour House is a favorite Charleston live music destination!
This lively bar and grill host frequent live music performances which are always popular and keep the place busy! Enjoy some of the best locals bands in a fun and friendly setting.
Travel with peace of mind. Travel WITH a security belt.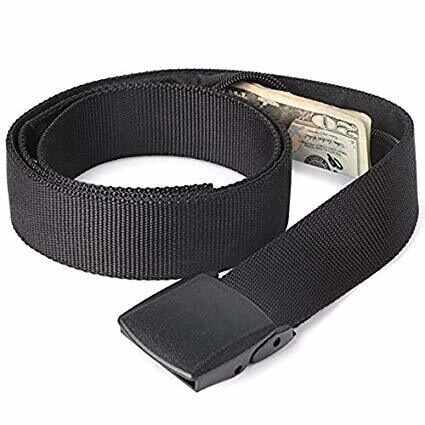 Get your cash stashed with this awesome Pacsafe money belt. It will keep your valuables safe no matter where you go.
It looks exactly like a normal belt except for a SECRET interior pocket perfectly designed to hide a wad of cash or a passport copy. Never get caught with your pants down again! (Unless you want to.)
Hide Yo' Money!
10 Other Awesome Things to do in Charleston This Weekend
If you are looking for things to add to your Charleston itinerary, then you certainly won't be short of activities! There is so much to see and do in this city – with attractions to suit all kinds of people. Here are some of the best things to do during your weekend in Charleston.
#1 – Magnolia Plantation and Gardens
The Magnolia Plantation and Gardens is the oldest public tourist site in the Lowcountry, and is considered one of the most beautiful garden spaces around! This stunning attraction dates back to 1676, so it offers a great deal of interesting history to its visitors. If you are looking for famous plantations in Charleston SC, then this is certainly the place to go!
A visit to the Magnolia Plantation will allow you to explore the amazingly well-kept gardens. You can also visit the on-site zoo and witness some local wildlife up close and personal!
There is also a Charleston plantation tour where you can learn about the dark history of slavery in Carolina.
#2 – Sullivan's Island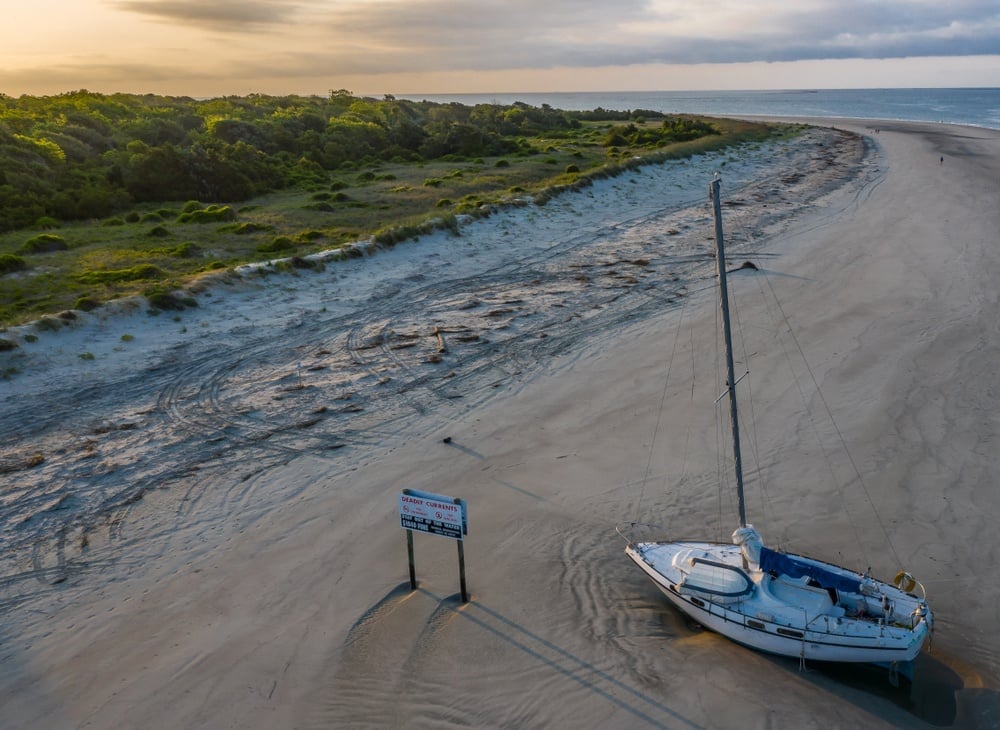 Sullivan's Island may not be the most popular tourist attraction in Charleston, but this place is absolutely worth the visit! This little island is a short distance from the mouth of Charleston Harbor, and it offers some brilliant things to see and do.
Enjoy the many beautiful beaches, quirky shops, and delicious restaurants. There is also a great deal of history that is visible in the old buildings dotted around the island. Sullivan's Island is the perfect place to spend a sunny day in Charleston!
#3 – Waterfront Park
A stop at the Waterfront Park is necessary for any 3 day itinerary in Charleston! This 12-acre park stretches along the stunning waterfront, offering amazing views of the harbor and waters.
Admire the famous pineapple fountain, and relax on one of the many old fashioned park benches. There are plenty of seasonal flower gardens to add bursts of beautiful color to the walkway. This park is also a great place to visit at night when the fountains are all lit up!
#4 – Old Slave Mart Museum
If you are planning a trip to Charleston, it is important to enjoy some of the many historic attractions. The Old Slave Mart Museum is a great thing to experience during your weekend in Charleston, as it will teach you a great deal on the dark history of slavery.
The museum offers self-guided tours through the many artifacts and interesting exhibits. This is a top Charleston attraction for anyone wanting to learn more about Charlestons history.
FIRST TIME IN CHARLESTON
French Quarter
The French Quarter is our pick for where to stay in Charleston if you're visiting for the first time. It has an excellent central location and because of this, you can move throughout the city with relative ease.
Places to visit:
Browse the shops and restaurants of the Historic Charleston City Market.
Catch a performance at the Dock Street Theatre.
Dine on fresh and delicious seafood dishes at Fleet Landing.
#5 – Patriots Point
Patriots Point can be found just across from Charleston Harbor and is a great landmark attraction in the city. This naval and maritime museum offers visitors a great insight into the world of the US Navy and some of its historic vessels.
The USS Yorktown is one of the most popular things to see here. This is a huge aircraft carrier that served in the United States Navy. You can board this immense vessel and witness it's interesting history first hand.
#6 – The Charleston Museum
Founded in 1773, this landmark is also known as "America's First Museum". The museum has all kinds of fascinating exhibitions that cover vast areas of history.
There is no better place to learn all about the Lowcountry and its busy past. If you want to find out more about the city of Charleston, and how it came to be what it is today, then be sure to check out this museum during your weekend in Charleston.
#7 – Middleton Place Plantation
Your weekend in Charleston would not be complete without a look into the Old South. There is no better way to do this than through exploring some amazing old plantations. Middleton Place Plantation is certainly one of the finest plantations outside of Charleston SC.
This plantation features America's oldest landscaped gardens that are magnificent, and plenty of fun to explore. You can also take an interesting tour of the 1755 house, where you will learn all about slavery in Charleston and the history of this grand old plantation.
#8 – Explore the Historic District
No Charleston itinerary would be complete without a wander through the historic district. This is a city with a rich and interesting history – something that is highly visible throughout this neighborhood. If you have 3 days in Charleston, then you will be able to visit more of the museums and points of interest in and around the city. However, simply walking around this district is an amazing thing to do in Charleston in itself.
While here you can explore the Historic Charleston City Market, marvel at the beautiful old architecture, visit historic churches, museums, the Gibbes Museum of Art, and plenty more! Taking in the historic district is a must when you travel to Charleston!
#9 – Nathaniel Russel House and Aiken-Rhett House
Charleston is full of impressive old mansions that date back to a different, aristocratic pre-abolition time. If you would like to experience exactly what these grand old houses are actually like on the inside, and learn a bit about them, then pay a visit to the Nathaniel Russel House (1808) and the Aiken-Rhett House (1820).
These important and beautiful homes are open to the public as house museums. They are really fascinating to walk around and explore, as are the well-kept gardens. You can learn a great deal about the lavish history of Charleston at these attractions.
#10 – Fort Sumter National Monument
The Fort Sumter National Monument is a place of great historical importance. This is the site where the American Civil War began, on April 12, 1861. It was during this time that the confederacy attacked the federal port in Charleston Harbor.
Reach the fort by boat from Liberty Square or Patriots Point. You will get to take in the really well-preserved fort, while National Park Rangers will tell you all about the history and importance of this Charleston landmark.
Is This the Best Daypack EVER???
Now that you know about what there is to do during your 2 days in Charleston, you are just about ready to go! Before you leave, it is important to take note of a few things. Here are some frequently asked questions to consider before planning a trip to Charleston.
Don't Forget Your Charleston Travel Insurance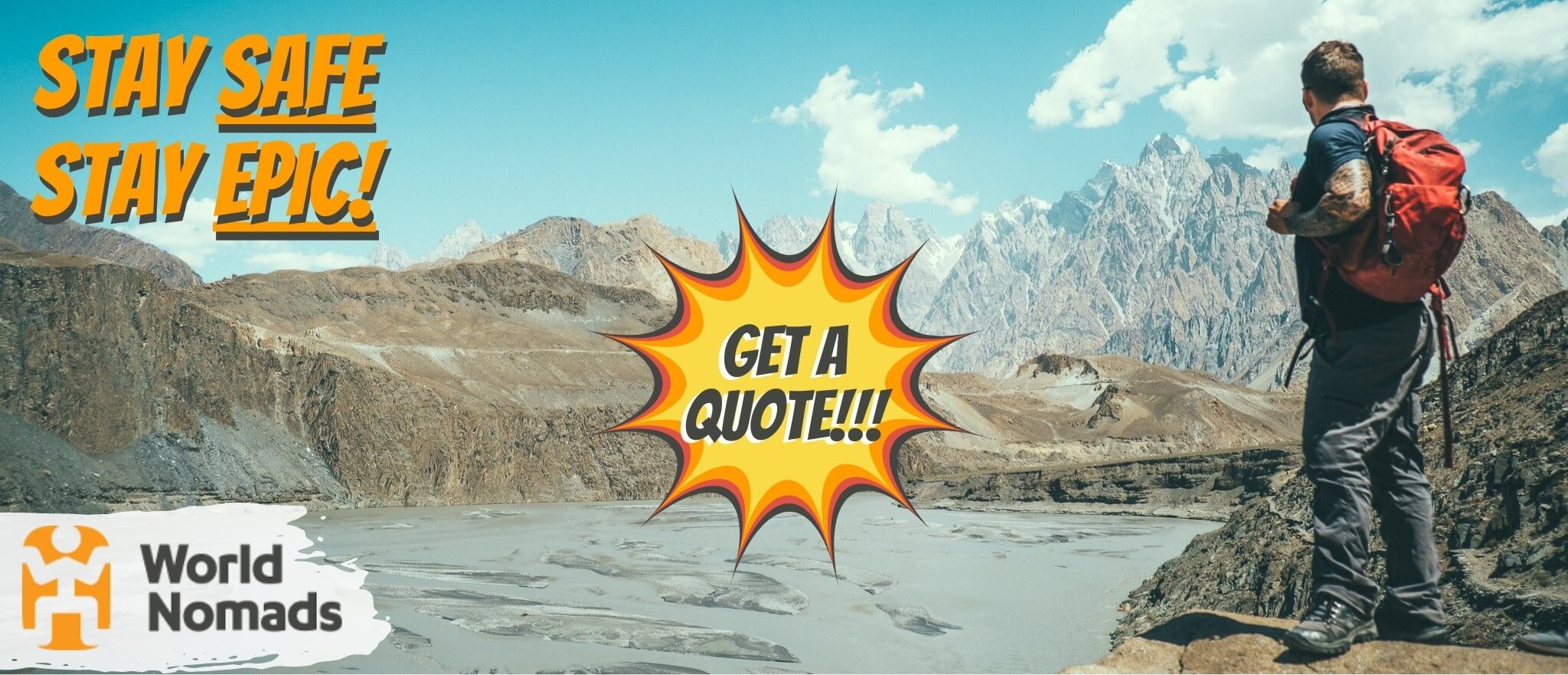 World Nomads' mission is to support and encourage travellers to explore their boundaries. They offer simple & flexible travel insurance, and safety advice to help you travel confidently.
They've been doing it since 2002 – protecting, connecting, and inspiring independent travellers just like you.
Get a quote below or read our in-depth review!
World Nomads provides travel insurance for travelers in over 100 countries. As an affiliate, we receive a fee when you get a quote from World Nomads using this link. We do not represent World Nomads. This is information only and not a recommendation to buy travel insurance.
Final Thoughts on a Great Weekend in Charleston
Charleston is undoubtedly one of the most fantastic destinations to soak up the stunning Lowcountry. This city has so much to offer, with attractions to suit a variety of personal tastes. Whether you want to explore the fascinating history, culture, or charm of the city, you will be sure to experience it during your weekend in Charleston.
Charleston is a relaxed and easy-going city. It offers world-class restaurants, memorable nights out, historic landmarks, interesting plantations, and so much more. This is the perfect setting for a fun-filled weekend!
We hope that this guide helps you to have the most awesome and unforgettable weekend in Charleston! This is certainly a city with loads to experience, and we hope you will get to enjoy all that this brilliant destination has!
---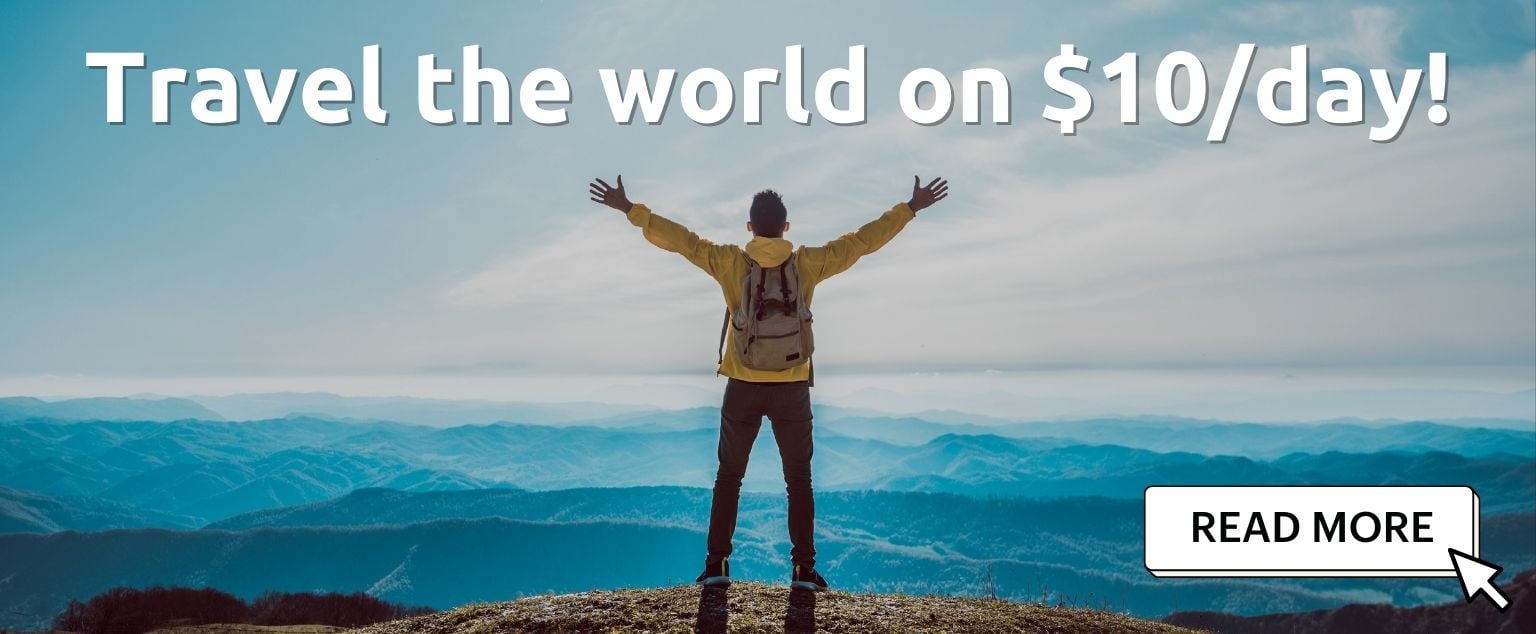 And for transparency's sake, please know that some of the links in our content are affiliate links. That means that if you book your accommodation, buy your gear, or sort your insurance through our link, we earn a small commission (at no extra cost to you). That said, we only link to the gear we trust and never recommend services we don't believe are up to scratch. Again, thank you!