Have you ever fancied making mates with a lethal aerial predator? Engaging with drawling southern charm and swamp life? Seeing a real life gingerbread cottage?
Then you're going to adore Charleston!
Home to a surprising collection of out-there activities, classy sentiments, and fascinating culture, Charleston is a historians paradise. Alas, all of this gorgeousness comes at a price, and it can be tricky to beat the high prices of the downtown…
AMAZINGLY, I have produced this fantastic guide to where to stay in Charleston, to help you uncover the hidden gems, most instagrammable hotel rooms, and overall top places to stay in this awesome Southern city.
So let's investigate the ecstatic nuances that a stay in Charleston, SC, has to offer…
Are you tired of wandering the web? Fancy a quick pick of the best Charleston has to offer? Here are my quick picks for a great stay!
This stylish Airbnb in Charleston's Historic Downtown area is directly next door to a number of the district's top bars and restaurants. The loft is ideal for two people, however the host will provide a spare mattress and linens for an extra guest. It's been newly renovated and includes a full kitchen, bathroom, laundry facilities and Wifi.
There are some top Airbnbs in South Carolina, and this is definitely one of them!
The NotSo Hostel is set in an enclave of double-porched houses and is brimming with history. This hostel offers dorm and private rooms, four kitchens and spotless bathrooms. It's located in the historic center, so the top Charleston attractions are within an easy walk. Apart from being the best, it's also the only hostel in Charleston. It is actually good though.
Because of its central location, Francis Marion is our pick for the best hotel in Charleston. It's ideally situated in the French Quarter and is close to restaurants, cafes and some of Charleston's top places to see. This hotel offers a range of features, including an in-house spa and free wifi.
Charleston is the largest and oldest city in South Carolina, USA. It was founded in 1670 and is distinguished by its rich history, vibrant culture and southern hospitality. And swamps.
It is quickly becoming one of the most popular travel destinations in the United States thanks to its colourful architecture, delectable food scene, and incredible natural surrounding. There is a ton to tick off your itinerary, so definitely plan some time here!
The French Quarter is a sub-neighbourhood of Downtown and is famous for its cobblestone streets and colourful buildings. Throughout the French Quarter, you'll find a myriad of heritage landmarks, delicious restaurants, and excellent bars. This makes it our top pick for first-timers visiting Charleston.
South of Broad sits in the south of the city. It's one of the most famous neighbourhoods and has been inspiring authors and creatives for decade. It's an enchanting neighbourhood and is also the home of the only hostel in the city, making it our top pick for budget travelers.
Downtown Charleston is lively and vibrant. It boasts an abundance of historic charm and culture and is where you'll find a great selection of bars, clubs and restaurants. It's the best place to go for nightlife in Charleston.
If you are looking for a place near the airport, North Charleston offers a surprisingly exciting collection of restaurants, luxury hotels and homestays. They even have a museum entirely dedicated to the history if the fire service…
What a place.
Finally, Mount Pleasant is one of the largest suburbs in the city. Home to heritage houses, robust naval bases and plenty of family-friendly fun, this is our top pick for families visiting the area.
Still not sure where to stay in Charleston? In the next section we breakdown each neighbourhood in more detail.
Now, let's explore some of the best neighbourhoods in Charleston so you can plan the trip of a lifetime!
#1 French Quarter – Where to stay in Charleston first time
The French Quarter is the best place to stay in Charleston if you're visiting for the first time. It has an excellent central location, meaning you can move throughout the city with relative ease. If you don't choose to stay here, a visit to the French Quarter is an essential stop on any Charleston itinerary.
Located within the original "walled" city, the French Quarter is one of the oldest neighbourhoods in Charleston. Here you'll find many important historic buildings and landmarks, including St Michael's Church and the Charleston City Market.
The French Quarter is also a great place to stay if you're keen to indulge in Charleston's cultural offerings. Dotted throughout this downtown neighbourhood are a good selection of wonderful art galleries, world-class restaurants and exquisite wine bars.
This stylish Airbnb in the Charleston's Historic Downtown area is directly next door to a number of the district's top bars and restaurants. The loft is ideal for two people, however the host will provide a spare mattress and linens for an extra guest. It's been newly renovated and includes a full kitchen, bathroom, laundry facilities and Wifi.
This excellent four-star hotel is one of our favourites in the city. It is ideally situated giving easy access to shopping, dining and nightlife options. Rooms are well-equipped with air conditioning, comfortable beds and modern amenities. Additionally, there's a swimming pool and fitness centre.
Because of its central location, Francis Marion is one of our top picks for accommodation in the city. It is close to restaurants, shops, cafes and cultural attractions. This hotel offers a range of features, including an in-house spa and free wifi.
Things to Do in the French Quarter
Browse the shops and restaurants of the Historic Charleston City Market.
Catch a performance at the Dock Street Theatre.
Dine on fresh and delicious seafood dishes at Fleet Landing. Even better, get involved with a Charleston food tour, taking you round the many delicacies!
Dive deep into history at the Old Slave Mart Museum.
Really get stuck into historical Charleston with a horse and carriage tour, accompanied by local knowledge and insider facts.
Enjoy sweeping views from The Rooftop at The Vendue.
Go for a stroll through Waterfront Park.
Indulge in southern-style BBQ at Husk.
Learn about pirates, patriots and presidents at the Old Exchange and Provost Dungeon.
See the French Huguenot church.
Visit St Michael's Church, the oldest church in Charleston.
#2 South of Broad – Where to stay in Charleston on a budget
The South of Broad neighbourhood is perhaps one of the most famous areas in Charleston. For decades, it has been inspiring authors and creatives with its rich history and southern charm. With its brick-paved alleys, secret gardens and palatial Victorian homes, it's easy to lose yourself in daydreams while exploring South of Broad.
South of Broad also holds the distinction of being the home to the only hostel in Charleston. So, if you're looking to sightsee and enjoy the very best of Charleston without breaking the bank, South of Broad is the neighbourhood for you!
Split between four guests, this private suite is set in a charming carriage house. It's close to the historic district and various bars and restaurants. There's a full kitchen and bathroom, as well as laundry facilities and Wifi so you can stay comfortably.
The NotSo Hostel is set in the historic heart of Charleston, and is our top pick for accommodation in South of Broad. It is built in an enclave of double-porched houses and offers dorm and private rooms, four kitchens, and spotless bathrooms.
As one of the best luxury hotels in town, South Battery provides a masterclass in that coveted southern hospitality. Located within walking distance of several amazing restaurants, boutiques, and a ton of history, this stay can really make your holiday! The famous White point garden is just across the road, and the property itself is historically significant. The property comes with self proclaimed '5-star staff', and I would definitely agree!
Things to Do in South of Broad
Eat a fantastic sandwich at Brown Dog Deli.
Explore the scenic and picturesque Philadelphia Alley.
Go for a stroll through Battery & White Point Gardens.
Experience the legends of Charleston's supernatural with a walking ghost tour, a way to experience a side of the city you won't see during the day!
Indulge in tasty treats at Normandy Farms.
Learn about daily life in one of Charleston's most luxurious settings at Nathanial Russel House.
Snap a pic of the colourful and iconic Rainbow Row.
Take a walk along the Charleston promenade.
Tour Heyward-Washington Home.
Visit Sword Gate House, one of the oldest and most expensive mansions in the city.
Walk through Stoll's Alley.
#3 Downtown Charleston – Best area to stay in Charleston for nightlife
Downtown Charleston is bursting with history and charm. The neighbourhood is home to some of the city's most well-known landmarks and attractions, including the iconic Arthur Ravenel Jr. Bridge and Waterfront Park. Here you can enjoy great architecture, colourful design and plenty of southern charm as you wander the streets and alleys of Downtown Charleston.
This centrally located neighbourhood is also where you'll find the best nightlife in the city. Dotted along King Street are a great variety of bars, cocktail lounges, speakeasies and rooftop patios that offer everything from tasty drinks to trusty pints. So whether you want a chill night out or to burn up the dancefloor, Downtown Charleston has what you're looking for. Of course, this area get's particularly lively if you are in Charleston at the weekend.
This stunningly restored apartment knocks one of those luxury hotels out of the park. Located in the charming Cannonborough-Elliotborough district, there are a ton of awesome places to hit straight out the front door. And it has hardwood floors. The apartment has 1 queen bed, 1 sofa bed, a full kitchen, and on-site parking for your vehicle.
There is no elevator here, so being able to climb stairs is key here!
The Comfort Inn is your best bet for good-value accommodation in Downtown Charleston. It provides comfortable and clean rooms with cosy beds and private bathrooms. This hotel is centrally located in the district and is within walking distance of popular tourist attractions, restaurants and bars.
The Hampton Inn is our pick for where to stay in Downtown Charleston because of its central location and close proximity to dining, nightlife and sightseeing options. This three-star hotel has air-conditioned rooms with a variety of amenities. There is also an outdoor swimming pool and an on-site restaurant.
Best Hotel in Downtown: Indigo Inn
All rooms in the Indigo Inn come with internet access, a flat-screen TV and private bathroom. Breakfast is available at the inn, however the inn is located just 300m from Downtown's restaurants and shops. It's the best place to stay if you want to be close to historical attractions and the water, and not have too far to walk home after a night on the town.
Things to Do in Downtown Charleston
Dine on fresh seafood at Coast Bar & Grill.
Eat delicious local dishes at The Grocery.
Head on a day trip to a local Magnolia plantation, one of the oldest in the South!
Enjoy speciality drinks and late night bites at The Belmont.
Grab a few pints and watch the game at the King Street Public House.
Hit up The Cocktail Club for great drinks and a fantastic atmosphere.
Indulge in delicious chicken wings, tacos and more at Smoke BBQ.
Listen to live music at Silver Dollar.
Visit the port of Charleston, and embark on an evening boat trip, complete with a historical overview of the city…
Sip sophisticated and urbane cocktails at the King Street Dispensary.
Spend a night enjoy cheap and delicious drinks and games at Mynt.
#4 North Charleston – Coolest place to stay in Charleston
Located a little further northwards up the Ashley river, North Charleston is a super convenient area to stay in (being right next to the Charelston International Airport), and is also really cool! There's more green space accessible, and you can getaway to the beach pretty easily!
North Charleston doesn't quite hold the same historical significance as downtown, but there is still a great collection of things to do and see. It's a great place to base yourself if you have vehicle access, as you get all the best of the city without having to pay for it!
The Lowcountry lookout gives an awesome place to stay in Charleston, SC. Located on a private lake, and with a fantastic waterside balcony, there is room for up to 8 guests. The hosts have their own guide book, which is perfect for finding the bet spots in Charleston and the local area. The master bedroom even has a spa tub (I don't know, do you?). This ideal Charleston getaway is top notch!
The Comfort Inn comes in at a much cheaper price than most other hotels in Charleston. Located one kilometre from the Charleston area convention center complex, if you want a place to crash, this is a great option! Featuring an indoor pool, free breakfast, a fitness centre, and coffee makers in every room, you will definitely be comfortable here! The hotel is a 15 minute drive to the Charleston historic district.
Best Hotel in North Charleston: Hyatt Place
Coming in with an indoor pool, sofa beds in every large room (ideal), and 24 hour access to Starbucks coffee, this hotel is a great North Charleston stay. Located only 1.6km away from the Charleston Airport, it offers free shuttles, a fitness centre, and fantastic conference/ business facilities. Free breakfast will give you a great way to start the day, and there is a golf course nearby if you fancy sinking some balls!
Things to Do in North Charleston:
Go for a PB at Wescott golf club, home to 27 holes!
Stroll the gentle curves of the Noisette Creek Preserve
Book a fishing trip! There are some pretty big poissons to be had here, so grab a rod, a net, a trident, and get going!
Pay a visit to the North Charleston Colosseum, which hosts some awesome productions, plays, and theatre!
Walk around Riverfront park, with its views, greenery, and pleasant atmosphere
Learn about the history of the Charleston fire service at the Fire Museum
Visit the Greater Charleston Naval Base Memorial, which is dedicated to the heroics and veterans of the North Carolina naval service.
#5 Mount Pleasant – Best Neighbourhood in Charleston for Families
Once known as North Point, Mount Pleasant boasts a rich naval and maritime history. Here you'll find several retired warships, a cold war submarine and Patriots Point as well as a myriad of other one-of-a-kind attractions.
Mount Pleasant is also where you'll find fun and interesting attractions, shopping malls, delicious restaurants and lots of tasty treats. With so much to see and do, Mount Pleasant is our top location for families visiting Charleston.
With room for 6 guests, this'll be one to remember for the family holidays. Equipped with a keypad for efficient check-in, it's not far from the enticing and popular Shem Creek, with its waterline views! Just a cheap uber away from downtown Charleston, the location is superbly compensated with outdoor spaces and green views. Newly redecorated, there is every reason to book a stay in this awesome Airbnb!
This charming three-star hotel is ideally located in Mount Pleasant. It's close to landmarks and attractions, and it is a short drive from downtown Charleston. This hotel provides modern rooms with comfortable beds and private bathrooms. A breakfast buffet is also offered each morning.
In addition to its great location, this hotel offers a variety of family-friendly features like a swimming pool and a playground. This four-star hotel is conveniently situated in Mount Pleasant, a short car ride away from Patriots Point and is close to downtown. It has large rooms with modern amenities.
This excellent three-star hotel is close to parks, beaches, attractions and restaurants. This hotel has 59 rooms with modern amenities, and there's also a swimming pool, BBQ, gym and free wifi. Sullivan's island is close by, and museums are a short walk away.
Things to Do in Mount Pleasant
Dine on delicious seafood and steak at Old Village Post House.
Don't miss the burgers and fries at Coleman Public House.
Eat tasty local cuisine at Crave Kitchen & Cocktails.
Go full Forest Gump with a behind-the-scenes Shem Creek shrimp walking tour, taking you on the inside track to the shrimping business!
Enjoy good food and an unbeatable view at Water's Edge.
Explore the grounds of the Boone Hall Plantation – founded in 1681.
Get back to nature on Dewees Island.
Relax and play at Isle of Palms Beach.
Do the best of Mount Pleasant at speed on a Charleston Harbor E-bike tour!
See the retired warships at the Patriots Point Naval & Maritime Museum.
Tour the Fort Sumpter National Monument.
Visit the Cold War Submarine Memorial at Patriots Point.
World Nomads' mission is to support and encourage travellers to explore their boundaries. They offer simple & flexible travel insurance, and safety advice to help you travel confidently.
They've been doing it since 2002 – protecting, connecting, and inspiring independent travellers just like you.
Get a quote below or read our in-depth review!
World Nomads provides travel insurance for travelers in over 100 countries. As an affiliate, we receive a fee when you get a quote from World Nomads using this link. We do not represent World Nomads. This is information only and not a recommendation to buy travel insurance.
Here's what people usually ask us about the areas of Charleston and where to stay.
Charleston is an excellent destination because it has so much to offer travellers. From delicious cuisine and local craft beers to a rich history, vibrant culture and plenty of southern charm, Charleston is a city that will excite every type of traveller. It's also pretty close to other insane beachside locations, such as Kiawah Island.
In this guide, we've looked at the five best neighbourhoods to stay in Charleston. Although there aren't many hostels in the city, we've tried our best to include guesthouses and vacation rentals, alongside traditional-style hotels.
If you're still not sure where to stay in Charleston, you can't go wrong with Charlestons NotSo Hostel. Its convenient location and budget-friendly price tag mean you'll have more money to spend at the surrounding bars, shops and attractions.
Our pick for the best hotel is the Francis Marion Hotel because of its great location in the French Quarter. If you have a bit more to spend and want to make the most of your trip, you can't go wrong!
Do you own an awesome hostel, hotel or apartment? Want to be featured in our list? Email [email protected] to find out how.
---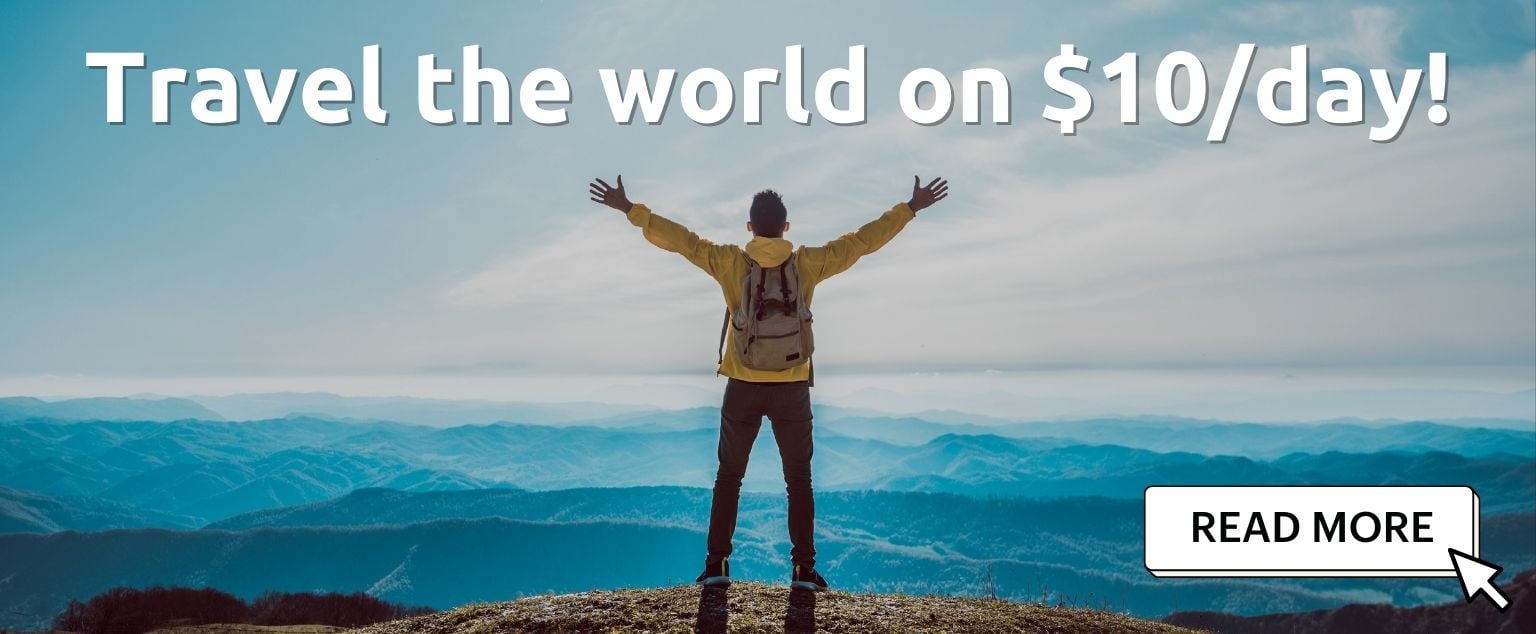 And for transparency's sake, please know that some of the links in our content are affiliate links. That means that if you book your accommodation, buy your gear, or sort your insurance through our link, we earn a small commission (at no extra cost to you). That said, we only link to the gear we trust and never recommend services we don't believe are up to scratch. Again, thank you!