Charleston – or Charleston SC, as the more rhythmically inclined tend to call it  –  is the oldest and largest city in South Carolina. It was founded in 1760 and thrived as a port city for much of its history.
Today, it is a city with a rich colonial and post-revolutionary legacy. It is known for its well-preserved historic architecture and has a reputation for being particularly friendly to tourists.
In fact, it has been voted as "America's Most Friendly City" by several magazines and journals throughout the years. Most notably, it was chosen as the World's Best City by Travel + Leisure in 2016.
There is no shortage of things to see and do in Charleston. Other than being a treasure trove of American history, it is host to numerous festivals, cultural events, and sporting events. Its southern food legacy is second to none, and the city also boasts a fine reputation for high-end cuisine.
Any visitor about to plan a trip to Charleston SC should consider sketching a basic itinerary of how to spend two, three or more days here. The Charleston itinerary we've drafted below takes in the best of many worlds within Charleston.
We've added important historical and cultural must-dos, but also included elements of fun and unusual for your vacation in Charleston. Here's what you can add to your to-do list when planning a trip to Charleston.
Charleston can be hot in the middle months of the year. The main factor to note here is the humidity, which can reach up to 100% on some days, especially in the height of summer.
The best time to travel to Charleston if you're looking for milder temperatures is from March through May, and again between September and November.
The early period of the year is popular, especially around Easter time. Another argument for Spring is the legendary flora of South Carolina. You'll hear many a visitor speak of the incredible gardens and flowers blooming at this time of year.
All of this might mean that accommodation is more in demand and slightly pricier, but the alternative is to visit in the rainy months between June and August. Those are also the hottest months, so if you're up for a warm summer rain feel on your holiday, it might suit your Charleston itinerary after all. But be aware that high humidity is a major comfort factor in the Carolinas.
This month-by-month breakdown of average conditions in Charleston through the year will paint a fair picture of what you can expect when you visit Charleston at any given time of the year.
If you hear someone refer to Charleston as "The Holy City," it's not because they mistake it for Rome. The city's downtown skyline happens to be characterized by several church steeples and towers, earning it the nickname.
The downtown area is also locally referred to as The Peninsula. It is a popular tourist draw, with many hotels and tourism-focused goings-on. One of its most prominent structural features is the Arthur Ravenel Jr Bridge.
The French Quarter offers a flavor of its own. Historically, it was home to several French merchants who traded and settled here. Today, it boasts a strong art and fine dining character to its visitors.
Across the Arthur Ravenel Jr Bridge is the suburb of Mount Pleasant, which also has more than a fair share of historical and cultural points of interest, like the naval a maritime museum, housing the decommissioned aircraft carrier – the USS Yorktown. In the "Old Village" located here, you can find the oldest house in the district, which was built in 1755.
Many of Charleston's surrounding areas and neighborhoods seem to have several unique draws. Regardless of where in the Charleston area you decide to base yourself, there is much to explore.
Thankfully, there are also several accommodation options in Charleston to choose from, depending on your Charleston itinerary and budget. This guide presents a few options for you if you're looking for the best place to stay in Charleston.
Downtown is where you want to be in Charleston. The NotSo hostel is centrally located, occupying a row of houses built in the mid-1800s. Great value is extended to a free breakfast, and the 8-sleeper dorm rooms keep it spacious and calm enough to relax. This is the perfect backpacker home base from which to explore the Charleston attractions.
This uniquely comfortable and well-appointed studio is ideal for first time visitors to Charleston seeking comfort at the heart of the city. Fitted with a small kitchen, this charming place has everything you need to feel home. Its convenient location means that you're just a short walk from everything, from the markets to the busy restaurants. We'd consider this place one of the best and most comfortable Airbnbs in Charleston – definitely worth the stay!
Though a little way out of central Charleston, The Sleep Inn in West Ashley is a great jump-off point to access the major attractions of the region. It's ideally suited for those looking for beautiful scenery and culture, and highly rated by traveling couples. The breakfast bar comes highly rated and there's nothing wrong with a free daily newspaper to keep up with local news.
A 2 day itinerary in Charleston can be a treat if you plan it right. You'll want to have a bit of flexibility, depending on which time of the year it is (some time at the beach may be an option). But there are still some things you shouldn't miss if you can help it.
Greater Charleston's areas are separated by waterways, so it's a good idea to break up your days by sector to avoid having to travel too much between stops. That way you can opt to walk between your points of interest as they may be close enough. And walking is always best when exploring a city, and especially when touring Charleston.
Charleston has a good bus service, but the DASH shuttles are especially useful. They are free, and they stop at most of the major tourist interests. Normal buses are fairly cheap, and you can purchase one-way, single-day, or three-day-passes at various stations and stores.
Cabs are around but tend to be less common outside of downtown or the airport. Also check to see if your Charleston accomodation offers shuttles services to and from major tourist areas.
Here's a tip: You should try to walk and occasionally catch a bus or DASH, but no trip to Charleston will be complete without a boat ride of some sort. So, plan and budget for this – we've included at least a few in your suggested Charleston itinerary.
Historic City Market | Battery and White Point Garden | Fort Sumter | King Street
Let's jump straight in to a bit of market activity for a taste of the local wares. Then we take in our first bit of wartime history, some fascinating marine life, and the (first) promised boat trip, which every itinerary for Charleston needs. We can round out day one of your Charleston itinerary with some fun and relaxation on the old main drag (or main street, if you prefer). Even if you have just one day in Charleston, this is the best way to spend it.
Day 1 / Stop 1 – Historic Charleston City Market
Why it's awesome: It's a huge market that sells most things.
Cost: Free, but you'll want to buy something.
Food nearby: If you're not interested in the market food, try Charleston Crab House down the street.
No Charleston SC travel guide will omit the historic market. The Charleston City Market was first established in 1807 and could well be Charleston's most visited tourist attraction. It's open 364 days a year (the market is closed on Christmas day).
If you get to spend a weekend in Charleston between April and December, there is a weekend night market, operating on Fridays and Saturdays up until 10:30 pm.
The award-winning main market hall houses more than 18,000 square feet of trade. In addition to the main hall there are three open-air sheds, where small entrepreneurs can offer their products. There are thousands of foods, furniture, traditional and rare items to be browsed, eaten, and purchased.
If you're buying, purchase a traditional sweetgrass basket to carry your loot. These beautiful artifacts have been woven here for more than 300 years. They are made from local bulrush and decorated by Gullah artisans – many of whom come from generations of basket weavers. It's a true piece of history to take home with you. Don't forget to read our haggling guide to get the best price.
Day 1 / Stop 2 – The Battery and White Point Garden
Why it's awesome: Combines beautiful views, relics, memorials and monuments.
Cost: Free!
Food nearby: The Brown Dog Deli for retro-style sandwiches, a few blocks north.
After a bustling market visit and maybe some picnic snacks in your basket, take a languid stroll through the Battery.
The Battery is a promenade that is structured as a defensive seawall. During the civil war, an artillery battery was stationed there (hence the name). It is bordered by two rivers and has a collection of historic antebellum homes in the area.
White Point Garden sits adjacent to the battery and is a beautiful, monument-laden park. Several war-time cannons and statues detail Revolutionary, Civil and World War icons.
People can often be seen relaxing on the grass under the tall oak trees, or on the benches that line the walkways. It's an ideal place to stop for a mid-morning snack from our market haul.
Day 1 / Stop 3 – Fort Sumter Education Center and Boat Trip
Why it's awesome: It's a major part of US Civil War history.
Cost: Weekdays Ferry: $15 for kids, $23 for adults.
Food nearby: Stock up on a snack at the Saffron restaurant and bakery before you head to the island.
South Carolina was the first state to secede from the union at the start of the Civil War. As the state prepared for war, Fort Sumter was among those ordered to be fortified. The fort is found on a man-made island in the main shipping channel, strategically placed to counter any naval approach to the city.
The Fort Sumter Visitor Education Center is located at Liberty Square in Downtown Charleston.
The center allows visitors to relax outdoors with views of the harbor if they like. Inside, a museum displays several exhibits detailing the build-up to the Civil War. Specifically, it outlines the involvement of Fort Sumner – the building and its role in the war.
From here, visitors can board a boat or ferry to visit Fort Sumner – it takes about 30 minutes. You may be lucky enough to witness a volunteer or ranger talk when you're at the fort. They are not formally scheduled, but you are free to join in if a talk is being delivered.
Insider Tip: If you switch things up and choose to take the first boat of the day, you may get to assist the rangers raising the flag at the fort.
Day 1 / Stop 4 – King Street
Why it's awesome: This is the heart of Charleston's social life.
Cost: Free!
Food nearby: Food court and many other options.
You'll spend the rest of the evening here, in the heart of Charleston's downtown, and among the visitors enjoying the vibrant entertainment scene. King Street is generally considered the main leisure street of downtown Charleston. Here you'll find the shops, bars, restaurants, and loads of interesting people.
The lower end towards The Battery is known for its antiques, boutique shops and eateries. Every second Sunday, this part of the street is closed to vehicles to allow for a street-party atmosphere. The upper end of King Street is known for its contemporary sensibilities and late-night life.
Many of the bars will be open until 2 am. Be careful not to overindulge, we've got a full day 2 planned so you can fill up your Charleston itinerary.
Arthur Ravenel Jr. Bridge | Memorial Waterfront Park | USS Yorktown CV10 | Fort Moultrie | Sullivan's Island Lighthouse
Welcome to day two. Today we've got a refreshing walk along a famous bridge, a visit to a warship, a look at the other important fort that protected Charleston, and some beachfront fun. Pack your swimming costume – it might be a beach day!
Day 2 / Stop 1 – Arthur Ravenel Jr. Bridge
Why it's awesome: A beautiful feat of engineering offering gorgeous views.
Cost: Free!
Food nearby: Stock up on Taco Boy on Morrison Drive if it's not too early.
We're going to be spending the day outside of downtown Charleston, and we will use the famous Arthur Ravenel Jr Bridge to get to our other day 2 stops.
The bridge itself is famous for being among the longest cable-stayed bridges in the world at around 2.5 miles. It is also commonly known as the Cooper River bridge, as its eight traffic lanes cross the waterway.
The bridge is popular with pedestrians and cyclists, as it includes a 12-foot wide line dedicated to them. The annual Cooper River Bridge Run is held here every April. Runners run a six-mile route from Mount Pleasant to downtown Charleston.
The bridge offers beautiful views of the harbor and the Atlantic, especially for pedestrians and bikers. It's well worth skipping the bus or the car if you're up for a brisk early morning walk.
Day 2 / Stop 2 – Mount Pleasant Memorial Waterfront Park
Why it's awesome: A beautiful, relaxing break with harbor-side view after a bridge walk or cycle
Cost: Free!
Food nearby: Grab a cooling ice cream at the River Watch Cafe
Step off the bridge and enter the crown jewel of Mount Pleasant. This is a great spot to grab a rest after that walk across the Cooper, as the lush lawns and playground invites you to slow down before you push on for the rest of the day.
The walk along the 1250-foot pier is highly recommended. The pier extends a long way out into the river, and you can often see dolphins, rays and other local fish with the naked eye.
If you missed the opportunity to buy a seagrass basket at the market the day before, you can try the visitor's center here. The centerpiece is a monument to Charleston war veterans who were killed in action.
There's often some entertainment on offer on the weekends. But mostly it's just a place to take in the views, watch the fishermen on the fishing pier, and zone out for a while on one of the many swings dotted about.
Visitors with kids can also explore the playground and adults can opt to try a short hiking or cycling trail in the park surrounds.
Day 2 / Stop 3 – The USS Yorktown CV10
Why it's awesome: It's a real-life aircraft carrier!
Cost: $24 for adults, with discounts for kids, pensioners and service-people.
Food nearby: The café on the flight deck serves some basic sandwiches, hot dogs, and snacks.
Next stop is Patriot's Point, and the decommissioned USS Yorktown, now a museum ship. The Yorktown was a major player in the second World War, assisting US armed forces in the Pacific campaign. It continued its service during the Vietnam War, and finally decommissioned in 1970.
For anyone interested in the workings of an operational navy ship, the visit to Yorktown is a must-do. A refurbished "engine room experience" lets you hear and feel the roar of the ship's engines, interactive displays that explain a little about how it all works, and even a hologram display of a sailor operating some of the machinery.
If you have children, they will not be bored. Flight academy videos, a virtual reality space mission, and the Puddle Jumpers educational experience teaches all about aircraft, aviation history, and even basic aerodynamics!
Besides the tour of the decks, you can visit a fascinating replica Apollo 8 capsule, which plays video and audio of that space mission. What's the connection, you ask? The Yorktown was tasked with the capsule recovery in 1968.
Day 2 / Stop 4 – Fort Moultrie
Why it's awesome: It's a little slice of history.
Cost: $7 for adults, kids under 16 free!
Food nearby: Pack a picnic to enjoy on the lush grounds here.
There have actually been three Fort Moultries in Charleston's history. The first was used against the British in the 1770s and commanded by its namesake Colonel William Moultrie. The second Fort Moultrie was destroyed in 1804 by a combination of neglect and a hurricane.
The third version of the fort was built shortly after, and eventually used during the Civil War. The fort was even included in defensive upgrades during World War II. It is now a part of the National Park Service.
Together with Fort Sumter, Fort Moultrie successfully defended Charleston in important conflicts, and its legacy is preserved as an important aspect of Charleston and American history.
Though it is smaller and less popular than Fort Sumter, Moultrie has been refurbished to represent different periods in its history. There are five areas in all that represent periods from World War II, all the way back to the original construction.
Day 2 / Stop 5 – Sullivan's Island Lighthouse
Why it's awesome: A photographer's playground and a gorgeous swimmable beach pack a hefty one-two punch.
Cost: Free!
Food nearby: Poe's Tavern offers burgers and nachos-fare in a Poe-themed setting.
The Sullivan's Island lighthouse is one of the most modern lighthouses in the USA and is also charmingly known as the Charleston Light. It's especially unusual in that its building is triangular, making for quite a unique approach to combat the strong winds that have on occasion battered this part of the country.
Though the lighthouse itself cannot be accessed by visitors, the structure creates a picturesque landmark that has been the subject of many tourist photos. The area immediately surrounding the lighthouse is popular with visitors who love to walk around the area admiring the tall palmetto trees and dunes. They may encounter the historic Sullivan's Island Life Saving Station.
The area around the lighthouse offers access to one of Charleston's best beaches. Sullivan's Island beach is a broad beach with tide pools and a sandbar that creates great conditions for swimming. The stretch is also frequented by kiteboarders or those road tripping through the USA. In any event, it's a great location to end off our 2 day itinerary in Charleston
Nathaniel Russell House | Charleston Waterways | Theater or Comedy | Ghost Tour | Charleston Pro Sports
If you get to spend more than 2 days in Charleston, there are a few other interesting places you may want to investigate. Try these to add to your Charleston trip itinerary.
Nathaniel Russell House
An intriguing look into the lifestyle of the ultra-wealthy of the 19th Century.
Take a guided tour, or self-guided tour with an app.
It is regarded as one of the most important neoclassical pieces of architecture in the USA.
There are several historical museum houses in Charleston. One of the most well-known is the Nathaniel Russel House, located on Meeting Street.
This historical house was built by a merchant and slave trader in 1808. The museum today demonstrates the lifestyle of the social elite back in the 19th century. To offer some idea, it is said that the house cost $80,000 to build, compared to the average value of $262 for a house at the time.
Russell owned slaves, 18 of whom lived and worked at the house during his time. Their stories are also explored through educational panels and artifacts found throughout the house and in their kitchen. This part of the tour is especially impactful, and the details of the restoration here are moving.
Much of the house is elaborately detailed and restored to an accurate representation of what it would have been like in Russell's time. Truly, no effort or expense seems to have been spared in the effort to restore the house to its intended glory. The museum offers regular tours, or a self-guided tour, for which an app can be downloaded before your visit.
If you'd like to explore more museum houses, you may want to try the Joseph Manigault House, Magnolia Plantation, the Aiken-Rhett House or Heyward-Washington House.
Paddle Board the Charleston Waterways
Sunset and night-time options.
Can be weather dependent, so check reports.
Paddleboarding is easy- just a few tips and you'll be well on your way.
Paddleboarding is simple to learn and doesn't require much in the way of lessons. The paddleboarding around Bohicket marina offers daily group paddles on the calm Bohicket Creek, where you can look at the abundant wildlife (both aquatic and terrestrial) and enjoy a leisurely drift along the waterway.
Of special note are the sunset paddles, which take you on a dreamy jaunt at a very special time of the day. The spectacular sunset is unforgettable and quite romantic if you're with a significant other. Each month around the full moon, there are special outings to take advantage of the bright nights. All the paddles last around two hours.
The hosts can usually accommodate paddle-boarders of all skill levels, and you can choose from locations like Shem Creek, Kiawah, Seabrook Island and more.
Stand up paddleboarding is one of the best full-body workouts you can have, so this can be fun and beneficial. One of our favorite variations of the standard paddle outing is the SUP yoga class, a real yoga class on the water. If you can master this level of balance, you have our eternal respect.
Take in Some Theater or Comedy
Makes for great date nights.
Participate in a comedy murder mystery.
The Dock Street Theater opened in 1736!
They say that adversity breeds character. If this is true, Charleston's difficult history of war and slave trade perhaps contributes to its love of theatrical fun. This is one of the best places to visit in the USA for performances. The Charleston comedy scene is vibrant and offers not just standard stand-up comedy, but audience-involving theatrical venues and productions.
Try the Black Fedora Comedy Mystery Theater, where funny murder mysteries rule. The series of hilarious whodunnits entertains audiences most days of the week, and they're interactive. You could volunteer to play a character if you dare – will you survive? Weirdly, the theater has a shop, which sells mystery-themed books and trinkets.
If you prefer an improv style, Theater 99 might be more up your alley. Here, the performers might do a completely improvised play, based on audience suggestion. Or the troupe will participate in a game show where only the funniest survive. The best part is the prices – USD $5 on a Wednesday, and $12-14 on weekends.
The Dock Street theater is in the French quarter of Charleston. Charleston Stage is the resident theater company at Dock Street and produces around 100 performances every year. It's interesting to note that the original theater was established in 1736. Unfortunately, it was later converted to a hotel.
This iteration of the theater offers a great dinner and show package for two if you're able to splurge a little and would be a great romantic evening out.
Creep Along on a Ghost Tour
"Guaranteed" spirit sightings!
A fun way to learn more about the city's rich history.
Top guides provide great storytelling entertainment.
What's a southern town without a ghost tour? There are several haunted tours available in Charleston, drawing inspiration from the tall story to the downright unnerving tale. Some claim that Charleston is the most haunted city in America. Based on the number of services offering terror trips, it isn't hard to believe.
The cobbled streets of downtown Charleston are a perfect setting for the after-dark walks that lead you to various haunted sites. Expert guides will relate stories of legendary duels, or spirits of soldiers drifting through the streets. No wonder one of the most popular ghost tours is the pub crawl.
Walk through creepy locations like the Provost Dungeon, where many souls died, the Mills house hotel, where victims of the great 1861 fire still seek redemption, or The Pirate House, where Blackbeard abandoned fellow pirates to their fate.
There are even tours of cemeteries. Tours range between one and three hours… if you can last that long. For a town so preoccupied with its ghosts, it's perhaps ironic that they call it the Holy City.
Insider Tip: You may have taken us up on that suggestion for a show at The Dock Street Theater. Take care. Take utmost care…
Support some Charleston Pro Sports!
There should be a game on at any time of the year.
Pro Soccer, and Minor League baseball are played in the city.
Laidback but competitive family-friendly atmosphere.
There are no major or top league pro sports teams based in Charleston, but there are a few minor league and second-tier options if you're looking for a sports fix on your Charleston itinerary. This isn't necessarily a bad thing, as tickets can be more affordable and the atmosphere less ultra-competitive. Since you're on holiday, the idea is to relax and enjoy, after all.
If you're a sports fan with an afternoon to spare in Charleston, you may want to check if there's a Minor League baseball game on. Take yourself out to the ballgame complete with all the traditions: hotdogs, crowd mini-games and more. The Riverdogs play their games out of Joseph P Riley Jr Park.
There's a pro soccer team in Charleston, called the Charleston Battery. They're a championship team – winning the USL Pro Championship no fewer than four times. The team plays out of MUSC Health Stadium. Their fan clubs are at all the games and are colorfully referred to as The Regiment, Queen Anne's Revenge, and the Charleston Barra Brava.
Hockey fans can check out the minor league South Carolina Stingrays, though technically they play out of North Charleston. Still, it's another option if you feel you'd like more places to visit in Charleston.
Games are played at the North Charleston Coliseum, so you may need to commit to a drive or cab to get there. There's a good chance you can catch something sporty over three days in Charleston or more, especially if you've planned a trip over a weekend in Charleston, SC.
While Charleston has some of the country's most historic districts and sights, it also experiences the growing pains of any major city. Some neighborhoods may not be as safe for visitors as others, but fortunately, common sense should keep any potential trouble at bay. Be sure to use common travel safety tips.
The busiest streets in Charleston are King, Market, meeting and East Bay streets. You'll find lots of tourists here enjoying the nightlife and hospitality of the eateries and bars. As with any city, it's a good idea to stay in well-lit and well-attended places, especially at night.
Avoid deserted streets or neighborhoods, especially when walking alone. Your hotel or visitor's center will be happy to advise on cabs or alternatives.
Charleston does occasionally experience some brushes from hurricanes – though it generally does not experience the full impact of them. Every few years the city will feel the strong winds and heavy rains, though.
It's useful to apply a safety-first approach when visiting between July and November. Keep an eye on the weather forecasts and check with your accommodation desk for best advice in the event of any emergency.
Don't Forget Your Travel Insurance for Charleston
World Nomads' mission is to support and encourage travellers to explore their boundaries. They offer simple & flexible travel insurance, and safety advice to help you travel confidently.
They've been doing it since 2002 – protecting, connecting, and inspiring independent travellers just like you.
Get a quote below or read our in-depth review!
World Nomads provides travel insurance for travelers in over 100 countries. As an affiliate, we receive a fee when you get a quote from World Nomads using this link. We do not represent World Nomads. This is information only and not a recommendation to buy travel insurance.
Many of the day trips available for a good Charleston itinerary, center around walking and boat rides. They look to reveal the historic side of the city but can also look to inject a little fun. If you have between two and five hours to spare, one of these may be well worth a spare afternoon's entertainment.
Charleston: Middleton Place Excursion & Low Country Cuisine
Middleton place was home to Henry Middleton and his son Arthur. The former was a president of the First Continental Congress, and his son was a signer of the Declaration of Independence. Much of the family's possessions reside in the museum here. You can also explore Eliza's house, a monument to the enslaved people who built the property.
The tour includes transport from Downtown Charleston and a delicious lunch of traditional Low Country foods like pulled pork, crab soup, and shrimp.
Charleston: Historic City Tour and Harbor Cruise
For a broad and balanced view of the city, get the best of both worlds! Board a coach at the Charleston Visitor Center for a 90-minute ride through Charleston.
The ride is narrated with interesting facts and tidbits. It passes by most of the city's most important landmarks and then to Charleston harbor, where you will board a boat cruise. The cruise offers another 90-minute narrated experience, this time from the water. It's a different way to see the city – including its shoreline attractions – from the other side of the fence, so to speak.
Charleston: Chefs' Kitchen Tour
Foodies will love this varied food tour. You'll get to visit five restaurants and chat to their chefs, who will reveal (some of) their ideas and inspirations for their menus. The stops are varied. There'll be coffee and doughnuts from a bakery, traditional restaurants, biscuits and more.
The kitchen tours are enthralling, and you'll spend a good half-hour at each stop – plenty to get good value from the visit. Of course, there'll be samples to enjoy along the way, and the knowledgeable guides really seem to know their stuff when it comes to food in the Holy City.
Charleston: French Quarter Guided Walking Tour
The French Quarter in Charleston is the nation's oldest. Many of the city's oldest top attractions fall within what was the original walled city. Highlights include the old French Huguenot Church, St. Michaels, and other historical buildings. This two-hour Charleston walking tour will also drift past a cemetery where some of the signers of the Declaration of Independence are buried.
The tour involves at least two hours of walking, so wear appropriate shoes, and the guides advise you to carry some water, a hat, and sunglasses if it's hot. That said, the tour will go ahead whether it rains or not. Only the harshest weather conditions may force a cancellation.
Charleston: 3-Hour Amazing Scavenger Hunt Adventure
Here's a great way to spice up your Charleston itinerary. If you want the freedom of exploring the town on your own, with the game-like fun of… well, a game, try the Scavenger Hunt Adventure.
It's a downloadable adventure that takes you around the city's landmarks via your cell phone. You get to unlock clues and solve puzzles that lead you onto the next stop, and you get to do it in your own time.
The three-hour time frame is merely a guide. It is designed as a walking tour, so prepare to hike for around two and a half miles. If you have a friend or two along, you only need to purchase one adventure on one phone, unless you plan to compete against each other.
Find out what people want to know when planning their Charleston itinerary.
Conclusion
This Charleston itinerary offers a taste of each of the city's important aspects: history, naval legacy, food, nightlife, and even a few local leisure options. Thanks to the free city transport options and the proximity of many of the historic Charleston landmarks, you'll find Charleston easy to navigate and varying in its charms.
There are also plenty of day trips from Charleston around the city and the outer-lying districts. If you have more than one day in Charleston, whether it's a weekday or over a Charleston weekend getaway, we hope this itinerary for Charleston, SC is useful in your visit to the Holy City.
---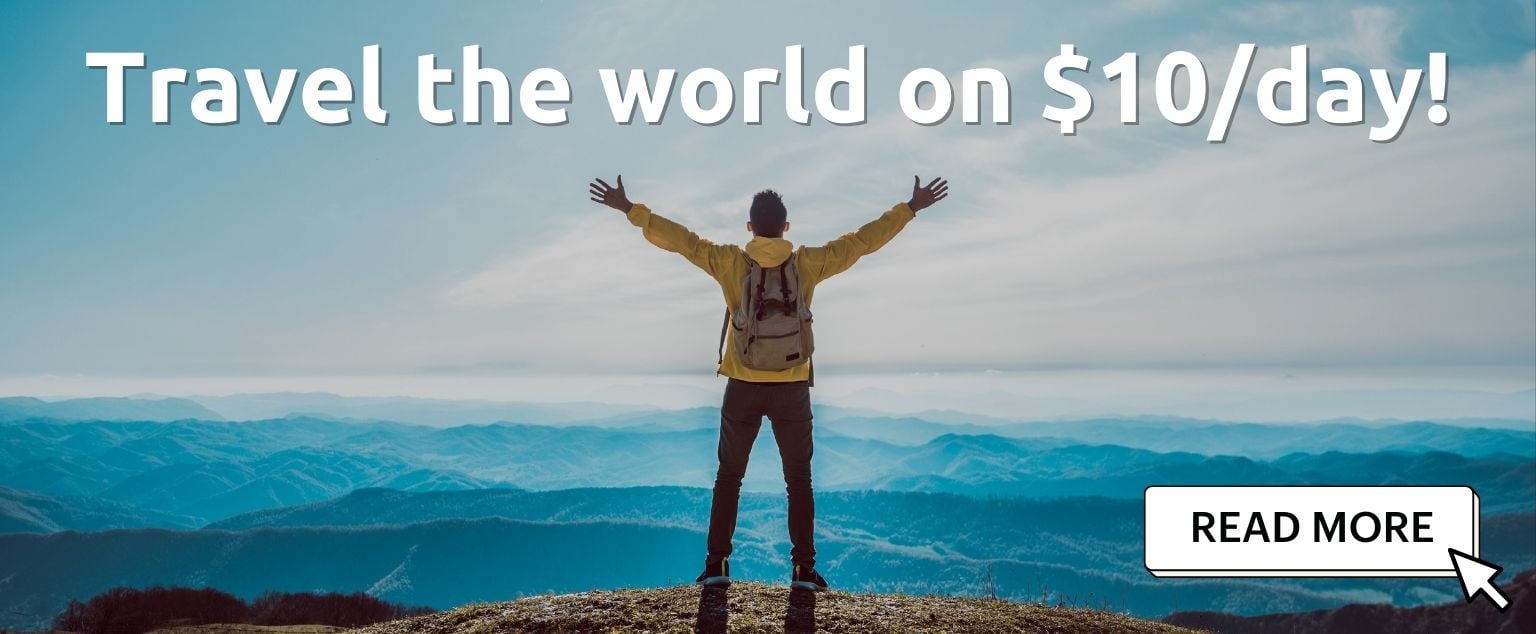 And for transparency's sake, please know that some of the links in our content are affiliate links. That means that if you book your accommodation, buy your gear, or sort your insurance through our link, we earn a small commission (at no extra cost to you). That said, we only link to the gear we trust and never recommend services we don't believe are up to scratch. Again, thank you!