La Union is a backpacker's paradise. It has pristine beaches, incredible surfing, fun nightlife, delicious food, and interests sights. Best of all, it comes at a very affordable price!
However, it is a large province and not all of its towns and villages will be of interest to travellers. To help you figure out the best place to stay, I've gone and done the research for you.
In this guide on where to stay in La Union, I've included something for every travel style and budget. Whether you're planning a family vacation, romantic getaway or anything in between, I've got you covered.
Let's jump right to it – here's where to stay in La Union, Philippines.
Looking for great accommodation but not too fussed about location? These are my highest recommendations for places to stay in La Union.
This one-bedroom villa is perfect for couples deciding where to stay in La Union. It's modern and stylish, with an onsite pool and indoor/outdoor living. The property is close to surf town, as well as bars and restaurants.
Best Hostel in La Union: 3BU Hostel
This awesome hostel in La Union provides comfortable rooms and top amenities. Featuring a contemporary design and modern furnishings, the hostel provides everything you'll need for a convenient stay. With an onsite pool, epic location and budget-friendly price – you can't go wrong!
This beachfront resort is perfect for outdoor lovers but is still close to San Juan city centre. This awesome hotel boasts an onsite pool and bar, and free wifi is available throughout the property. If you're looking for elegant and convenient accommodation in La Union, this property is ideal.
La Union is a province located on the Filippino Island of Luzon. It is a destination for travelers who are looking to eat, surf, lounge, and play in paradise. It's where you'll find golden sand beaches and pristine turquoise waters, as well as lush landscapes and historic temples. With so much on offer, it's hands down one of the best places to stay while travelling the Philippines.
The province is divided into a total of 576 barangays (villages). Each village offers something different for travelers, so it's important to pick the right place to base yourself.
Starting with San Fernando, La Union's capital city. Set at the heart of the province, San Fernando is also the regional center for all of Ilocos. It a financial, industrial, and political hub, and is home to a great selection of restaurants, bars, and sightseeing attractions.
Head north from here and you'll arrive in San Juan. One of La Union's up-and-coming neighbourhoods, San Juan is a surfers paradise with golden sand beaches, charming shops and laid-back bars.
Bauang is a charming village full of life and vibrancy. It's the perfect place to stay if you're interested in sampling the local cuisine, culture, or if you're simply looking to get away from the crowds.
Finally, Agoo is a great destination for families. it boasts plenty of cultural and architectural attractions, as well as parks, beaches, and more to keep everyone entertained.
Still not sure where to stay in La Union? Don't worry, I've got more detailed guides one each area below!
In this next section, I'll take a look in more detail at the five best neighborhoods to stay in La Union. I've included our top accommodation and activity picks in each, so you know exactly what you're getting.
San Fernando is my top recommendation for where to stay in La Union if you're visiting for the first time. Not only is it the capital of the province, but it is the financial, political, cultural , and industrial hub of La Union and is bursting with energy and excitement. It's where you'll find a great variety of shopping, dining and sightseeing options, perfect for travellers of all ages, styles and budgets.
A must for anyone visiting San Fernando is a trip to the Ma-Cho Temple. Set near the sea, Ma-Cho Temple is a colorful Taoist temple that honors the Chinese sea-goddess Mazu. This 7-story temple boasts stunning gates, two circular ponds, and plenty of details to take in. It's as peaceful and relaxing as it is beautiful and is guaranteed to be one of the highlights of your La Union itinerary.
Kick back and relax in this family-run bed and breakfast in San Fernando. Guests have access to a kitchen, free wifi, and laundry facilities to help you stay comfortable. The beach is just steps away, and the property is surrounded by shops and restaurants for you to discover.
Best Hostel in San Fernando: 3BU Hostel
This may be one of the most stylish hostels in the Philippines. Whether you opt for a bunk in a dormitory or a flashy private room, you're guaranteed an awesome stay and top amenities. 3BU Hostel features modern furnishings throughout and offers free wifi, a pool, and a restaurant. Plus, it's got a great location for exploring the area.
This colourful hotel is a fantastic option for your stay in San Fernando. This elegant four-star hotel offers guests a relaxing environment complete with swimming pools, a private beach and a 9-hole golf course. There's also a delicious restaurant on-site, and plenty of other options nearby.
Best Villa in San Fernando: White House near Thunderbird Beach Resort
Sleeping up to eight guests, this villa has everything you'll need for a comfortable stay in La Union. The villa comes with a private pool and a balcony, as well as free parking throughout your stay. Furnishings are simple but modern, and a full kitchen is included. San Fernando Harbor is just under three miles away, and the beach is just 15 minutes away.
Things to See and Do in San Fernando:
Climb to the Christ the Redeemer Statue and enjoy the view.
Dine on tasty dishes at Natalna Grille.
Eat delicious Filipino fare at La Famiglia Restaurant.
Explore the Pindangan Ruins.
Lounge in the sun at Bauang Beach.
Marvel at the sacred St. William The Hermit Cathedral.
Relax and enjoy the view from Acapulco Beach.
See the Occalong Falls, a true hidden gem in La Union.
Sip and sample your way through Night Market SFC.
Stop and smell the roses at La Union Botanical Garden.
Visit the stunning Ma-Cho Temple.
Wander through the vines at Gapuz Grapes Farm.
San Juan is known as the surfing capital of the northern Philippines. Centrally set in La Union, surfers of all levels can catch a wave and hang ten thanks to the consistent and favourable surfing conditions in San Juan.
This is also my pick for where to stay in La Union if you're on a budget. This lively and vibrant district is home to a handful of excellent hostels in La Union that offer great accommodations at an incredible price. If hostels aren't your thing, you'll also find a good selection of hotels, LA Union beach resorts, and apartments that let you enjoy paradise without breaking the bank.
This budget friendly studio in San Juan La Union is perfect for up to three travelers. Inside, the apartments are bright and airy and provide all the essentials, including free wifi and a kitchenette. They have also been newly renovated, so furnishings are clean and modern. The beach is a 15 minute walk away, and public transport connections are just outside.
This hostel has all the backpacker essentials – free breakfast, hot showers, free wifi, and that all-important bar. It's one of the most social places to stay in La Union and celebrates surfing, music, and everything in between. Dorms and private rooms are available, so you can tailor your stay to your needs.
If you have a little more to spend on accommodation, the Isla Bonita Resort offers great value for money. Free breakfast is included, as well as an airport shuttle and free parking if you're driving. The resort also boasts two swimming pools, an onsite bar, and beachfront access.
If you want a little more privacy than is offered at a hostel, check out this quaint guesthouse close to the coast. You'll get your own bedroom, and enjoy access to a shared kitchen, lounge area, and terrace. Breakfast can also be included for a small fee. The beach is just 550 yards away, and there are shops and restaurants close by.
Things to See and Do in San Juan:
Achieve zen while hanging ten with Aquaniumous Yoga.
Cool down with a refreshing treat from Leche, an ice cream parlour that serves a variety of interesting Filipino-inspired flavours.
Enjoy beachside drinks, snacks and more at relaxing and rustic Sandbar.
Explore the world of San Juan's handicrafts at Red Clay Pagdamilian.
Indulge in delicious pasta and brick oven pizza at Amare La Cucina.
Learn to surf with the La Union Surf School.
Pack a picnic and enjoy a fantastic day of lounging on the beach and basking in the sun.
There's more to San Juan than just beaches. This hub of excitement and activity is also where you'll find the best nightlife in La Union, making it one of the best places to visit if you're staying in the Philippines. Tucked throughout this charming district are a vast array of bars, pubs, and nightclubs offering up a great time. Whether you want beachside cocktails or to dance the night away, San Juan has what you're looking for.
San Juan is also fast emerging as one of the top foodie destinations in La Union. It his home to a wide variety of restaurants, cafes and stalls that serve fresh and delicious dishes from cuisines from around the world. You're guaranteed to eat very well when staying in San Juan.
This stunning villa in San Juan comes with its own private outdoor pool and modern amenities. The interior features stylish contemporary design with comfortable furnishings. It's perfect for couples looking for a peaceful retreat near Surftown, providing a private oasis to relax in. The villa is fully equipped with a kitchen, living area, and wifi is available throughout.
Best Hostel in San Juan: Lokal Home
This unique hostel is located in central San Juan. It is built in a traditional Kubo hut-style with a natural roof made from Labig leaves. They offer two guestrooms – one private and one dorm. You'll enjoy comfortable bunk beds, free linens and a social common room.
With sea views, a swimming pool, and a garden, this is one of the best beach resorts for anyone who loves the outdoors. The hotel offers an airport shuttle, as well as an onsite bar and free wifi throughout. San Juan city centre is under two miles away, so you'll never be far from all the action!
Best Hotel in San Juan: Awesome Hotel
The name says it all – this hotel is awesome! Located in central San Juan, this hotel is close to the beach and plenty of outdoor activities. It has a Jacuzzi, a rooftop terrace and a saltwater swimming pool. You'll enjoy spacious rooms with spa-like bathrooms. There's also an in-house restaurant and bar.
Things to See and Do in San Juan:
Dig into delicious Filipino dishes at Tagpuan.
Dine on crab, scallops, seafood and more at the Great Gamble Seafood Shack.
Drink at Drinks Ahoy.
Eat fresh and refreshing salads and souvlakis at Gefseis Greek Grill.
Kickstart your day at El Union Coffee.
Party at Flotsam & Jetsam.
Sample and snack your way through the Beach Bum Food Park.
Savour Mexican and Latin fare at Olas Banditos.
Sink your teeth into a tasty burger at Mad Monkeys.
Taste incredible tacos at Papa Bear.
Watch the sunset as you dine beachside at Layag Grille & Kilawen Bar.
Bauang is known for its fine-sand beaches, stunning sunsets, fresh produce, and cultural landmarks. It's a stunning town that offers a serene and peaceful atmosphere and a paradise oasis.
It also gets my vote for the coolest place to stay in La Union thanks to the many festivals and events it hosts throughout the year. From large-scale international parties like Oktoberfest to regional events and traditional activities, Bauang has going on throughout the year.
This small inn is situated within a larger resort, and offers comfortable rooms for solo travellers and small groups. There's a common area with a shared kitchen and lounge area, as well as an outdoor pool. The inn is family friendly, and the hosts are always around to give you a helping hand. If you're looking for a friendly place to stay in La Union, this is it!
This private villa sleeps 6 guests and is ideal if you're deciding where to stay in La Union with family or a group of friends. It's in a gated community and has access to a private outdoor seating area and features a lovely indoor living space. The interiors are modern and well equipped. This lovely home is nestled in a quiet area within driving distance of all the beaches and best things to do in La Union.
Gregorio Homes offers bright and airy apartments spacious enough for up to five guests. Each unit comes with a kitchen and dining area, as well as a private bathroom. The house offers a terrace, and first-floor apartments also have balconies. Cafes and restaurants surround the property, and the ocean is a stone's throw away.
Best Bed and Breakfast in Bauang: Casa Viyah
Casa Viyah provides simple accommodation right next to the beach. Each room comes with a flat-screen TV and air conditioning, and an Asian breakfast is provided daily. The accommodation is child-friendly but is best suited for solo travellers or couples visiting La Union. Bauang's centre is just one mile away, where you'll find shops, bars, and restaurants.
Things to See and Do in Bauang:
Admire the detail and architecture of the Basilica Minore of Our Lady of Charity.
Eat tasty dishes surrounded by beautiful nature at The Farm Agoo.
Enjoy delicious Filippino food at an excellent price at Makkan Ilokano.
Learn about the history of the region at the Museo de Iloko.
Run, jump, splash and play at the colourful and fun Splash Town Waterpark & Resort.
Pack your beach bag and spend a day on the sand.
Take a relaxing stroll through the lush and luxurious Agoo-Damortis National Seashore Park.
Take part in all kinds of outdoor activities, including horseback riding, biking, fishing, and camping at Agoo Eco-Fun World.
This small city sits nestled between the foothills of the Cordillera Mountain Range and the shores of the South China Sea. It's home to a vibrant yet easy-going community, as well as some of the best seafood in the Phillippines.
Agoo is my top choice for where to stay in La Union for families. The town is home to a friendly and welcoming community of locals and expats. It's also where you'll find a good variety of attractions and activities, including cultural, historical and natural highlights. From stunning parks to towering cathedrals, Agoo is awash with plenty of things to see, do, eat and enjoy.
If you've got a big party of up to 16 guests, then you will love this private villa in Agoo. This entire rental unit comes with an outdoor swimming pool, four spacious bedrooms and an open kitchen. It's also directly on the beach with beach access so you can't argue with the location, either!
Treat the family to this gorgeous manor house in the city center of Agoo. The house boasts a private patio and huge indoor living space and can accommodate up to 8 guests. While it's in the city center, it's in a quiet neighborhood and is great value for money.
This solar-powered bed and breakfast provides eco-friendly accommodation in Agoo without compromising on comfort. Furnishings are simple but have all the essentials, and there are a variety of rooms to choose from. The property provides free wifi and parking, as well as an onsite garden. Agoo city centre is just 1 kilometre away, where you'll find bars, restaurants, and loads more to see and do.
Best Hotel in Agoo: Breezy Point Baguio
This family friendly La Union hotel offers a kids play area, onsite restaurant, and an airport shuttle to take some of the stress out of your vacation. Rooms come with seating areas and ensuite bathrooms, and apartments come with a kitchen and dining area. Burnham Lake is just over a mile from the property, and the Eagle of the North is just around the corner. A 20 minute walk will get you to the centre of Agoo.
Things to See and Do in Agoo:
Admire the detail and architecture of the Basilica Minore of Our Lady of Charity.
Eat tasty dishes surrounded by beautiful nature at The Farm Agoo.
Enjoy delicious Filippino food at an excellent price at Makkan Ilokano.
Learn about the history of the region at the Museo de Iloko.
Run, jump, splash and play at the colourful and fun Splash Town Waterpark & Resort.
Take part in all kinds of outdoor activities, including horseback riding, biking, fishing and camping at Agoo Eco-Fun World.
Wander through the lush and luxurious Agoo-Damortis National Seashore Park.
Here's what people usually ask us about the areas of La Union and where to stay.
Don't Forget Travel Insurance for La Union
On any trip, having good travel insurance is a valuable thing to have.
World Nomads' mission is to support and encourage travellers to explore their boundaries. They offer simple & flexible travel insurance, and safety advice to help you travel confidently.
They've been doing it since 2002 – protecting, connecting, and inspiring independent travellers just like you.
Get a quote below or read our in-depth review!
World Nomads provides travel insurance for travelers in over 100 countries. As an affiliate, we receive a fee when you get a quote from World Nomads using this link. We do not represent World Nomads. This is information only and not a recommendation to buy travel insurance.
La Union is a stunning region. It has amazing beaches, delicious food, vibrant nightlife and a variety of diverse and interesting historical and cultural attractions. From towering temples to fine-sand beaches, La Union is a region that has something for travellers of all types.
In this guide, I've looked at the five best places to stay in La Union. If you're still not sure which is right for you, here's a quick recap of my favourites.
If you're still unsure where to stay in La Union, I highly recommend 3BU Hostel. It's modern, comfortable, and has everything you'll need while you're exploring the area.
For something more upmarket, check out EM Royalle Hotel. When you're in the Philippines, what could be better than staying at a beachfront resort?
Have I missed anything? Let us know in the comments below!
Do you own an awesome hostel, hotel or apartment? Want to be featured in our list? Email [email protected] to find out how.
---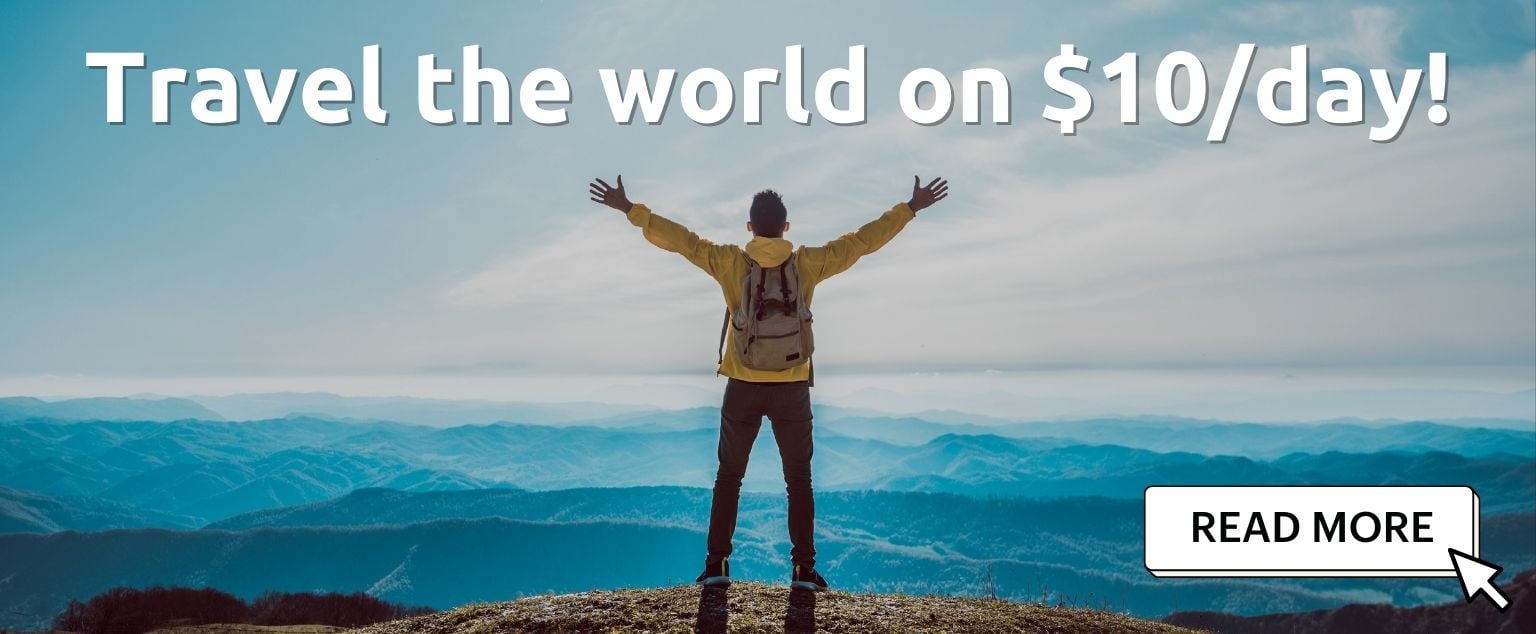 And for transparency's sake, please know that some of the links in our content are affiliate links. That means that if you book your accommodation, buy your gear, or sort your insurance through our link, we earn a small commission (at no extra cost to you). That said, we only link to the gear we trust and never recommend services we don't believe are up to scratch. Again, thank you!