With a visit to Uluwatu, you'll be on a rugged coastline with so much amazing history and culture to offer you. Bathe in the beautiful Balinese sunshine, where you can either relax on the plethora of outstanding beaches or explore the amazing natural landscape.
As a quiet yet popular spot, you can enjoy Bali at its most organic and rustic. We've selected the best neighbourhoods and the best accommodation so that you can get the most out of your trip.
With so much on offer, it can be quite overwhelming when trying to decide where to stay in Uluwatu.
But with our easy, step-by-step guide, you'll find the best areas to stay in Uluwatu to meet your interests and budget!
Without further ado, here's our guide to where to stay in Uluwatu, Bali.
Many visitors to Bali pass by Uluwatu. Looking for a specific stay? These are our highest recommendations for places to stay in Uluwatu …
This is a luxury villa like no other. Not only is it huge and has three separate suites, so that even if you do come with friends and family, you'll have your own private space, but it also boasts a large outdoor infinity pool, amazing views and private access to the world-famous Uluwatu Beach. What more could you want?
This hostel has 15 exquisite rooms, each with a surf-camp vibe and with outstanding views out to the ocean. Rooms are for up to two and each has great Wi-Fi access, air conditioning and either a terrace or private balcony.
Sometimes the best way to experience a destination is from a good dorm room with good people. Book one of these epic hostels in Uluwatu and get ready for the best time of your life!
This familiar chain of luxury hotels will be a slice of home away from home and trust me, there's a reason it's so well renowned. just 200 yards away from Bingin Beach is this astounding site, complete with a huge outdoor pool, gorgeous gardens, fabulous restaurant and even a fitness centre.
FIRST TIME IN ULUWATU
FIRST TIME IN ULUWATU
Near Uluwatu Temple
Uluwatu Temple is right at the centre of Uluwatu and has some of the best architectural and historical landmarks for you to visit. Get your fill of both breath-taking scenery and fascinating culture, all whilst being at the very centre of Uluwatu!
ON A BUDGET
ON A BUDGET
Labuansait
Travelling on a budget doesn't mean Uluwatu is off-limits. Quite the opposite, we've found the perfect place for you to stay so that money doesn't have to be a barrier or a limitation.
FOR FAMILIES
FOR FAMILIES
Petjatu
Planning a family getaway can be a bit of strain – there are so many people with different tastes to take into account. However, Petjatu is a little east of the centre of Uluwatu and has brilliant access to both beaches and the countryside inland.
Introducing the Best Coworking Hostel – Tribal Bali!
Come visit Tribal Bali – Bali's first specially designed, custom-built hostel… 
Bali's most special backpacker hostel is finally open…. Tribal Bali is a custom-designed, purpose-built hostel – a place to work, rest, play and stay. A place to find your tribe and hands down the best place in Bali to hustle hard and make new friends…
Uluwatu's Top 3 Neighborhoods to Stay In
Uluwatu translates as 'land's end rock'. Here, you'll be at the very end of Bali, the extreme edge. And here, you really will find extremes. As part of the Bukit Peninsula, Uluwatu is world-famous for its surfing, and it has featured on plenty of TV shows and talent contests, luring in some of the best surfers in the world. Although the world is your oyster here in terms of exciting activities, be it surfing, horse riding or exploring, you'll be spoilt for choice for places to relax. Whether you want to find your zen at a yoga session, learn about local art or visit ancient Hindu temples, there's something for you here. And that's not even to mention Uluwati's main attractions: the beaches.
If you're coming for the first time then you'll want to be at the very heart of Uluwatu, and that's near Uluwatu Temple. Adorned with ancient culture, this neighbourhood is a great place to get to know your surroundings whilst also being able to take in all of its beauty. From the tops of the nearby cliffs, you can see some of the most wonderful sunsets to be found in all of Bali and the beaches are to die for.
Travelling on a budget? No worries, we've got you covered. You don't have to splash out here to have a good time. The cheapest way to have fun and see something incredible is to visit one of the many beaches along the coastline of Labuansait, all as gorgeous as each other with different popularity so if you want a moment of tranquillity you can get it, or if you want some crazy, adrenaline-filled surfing, you can get that too.
Organising a family holiday can be super stressful, especially when there are several generations of family to think about. But Petjatu will fill all of you and your family's needs, with the perfect balance of isolated beauty, with access to some incredible beach-based activities and even quad-biking!
Wherever you stay in Bali will be that bit special, but Uluwatu is something unique. You'll be on the edge of the island and able to access all kinds of different activities. The history and culture complement each other so that you can experience it around every corner, but if you want to get away from it all, the beaches will serve as a tranquil oasis, restoring you and providing you with sunsets like no other.
Getting here is super easy too – your nearest airport is Ngurah Rai International Airport, so you can come from near or far! Trust me, Uluwatu is worth the wait.
Uluwatu Temple is right at the centre of Uluwatu and has some of the best architectural and historical landmarks for you to visit. Get your fill of both breath-taking scenery and fascinating culture, all whilst being at the very centre of Uluwatu!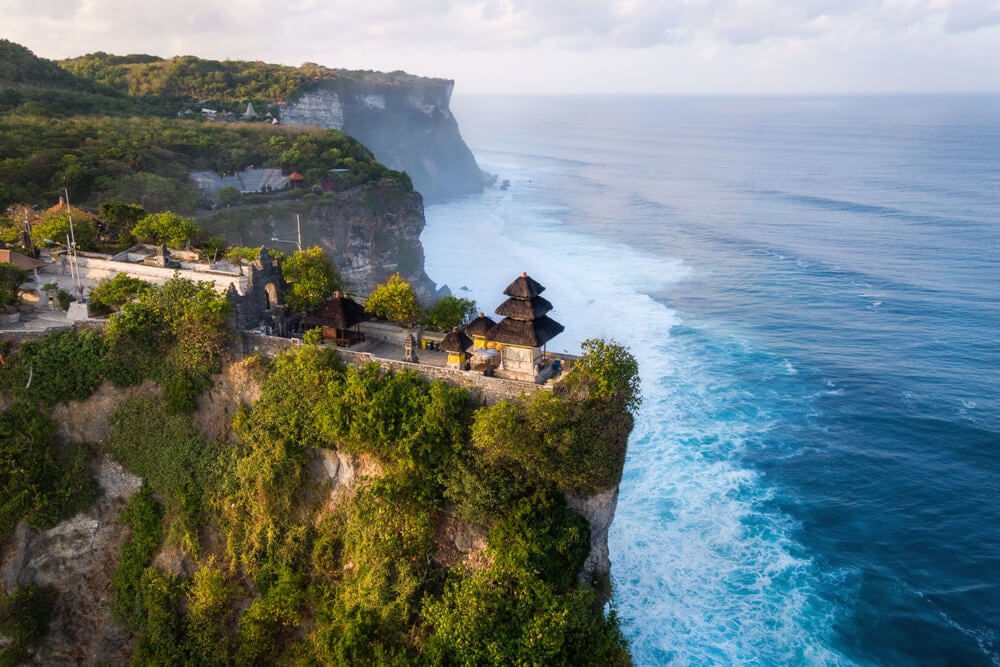 Unlike other areas of Bali, Uluwatu is popular with tourists but has retained its isolated charm, so you can have a peaceful retreat whilst also having some amazing experiences along with other travellers!
Located on a sunny hillside overlooking Uluwatu's outstanding countryside is this cosy villa, where you can fall out onto a shared pool which is part of this complex. This is the closest private accommodation to attractions like Uluwatu Temple, so make sure you snap this up for great access!
Do you want something a little different? Do you want to fall asleep literally underneath the stars and eat your dinners around a campfire? Do you want to truly escape to nature and be awoken by birdsong in the morning as you sit up in bed only to be greeted by breath0-taking views of the Indian Ocean? Then look no further. The Bubble experience is something special and worth a try – especially popular for couples.
This is a delightful homestay where you will receive real, personal service as you're welcomed into a locals' home. It's a great way to meet new people but also, this property is just minutes from Uluwatu Temple and beach, and has its own pool and gardens – all for a reasonable price!
Things to See and Do in Near Uluwatu Temple
Uluwatu Temple is one of the most scenic temples in Bali. On top of a =seventy-foot high cliff, overlooking the sea, this Hindu temple hosts traditional Kecak Fire dance shows every so often in the evening so you can get your fill of entertainment as well as gorgeous architecture.
Uluwatu Beach hosts some of the best surfing around – it's famous for it. There are loads of surf schools lining the beach which will  match your ability.
Karang Boma Cliff is the perfect place to get one of Bali's most brilliant sunset views imaginable.
If you want the best view of the sunset to be found in Uluwatu, and be able to have a drink and a chill at the same time, then head to  Sunset Point. The clue's in the name – it's simply beautiful!
If you head inland you can have a go at quad biking with ATV Bukit Sari. Explore the local natural landscape whilst also having fun.
Is This the Best Travel Pack EVER???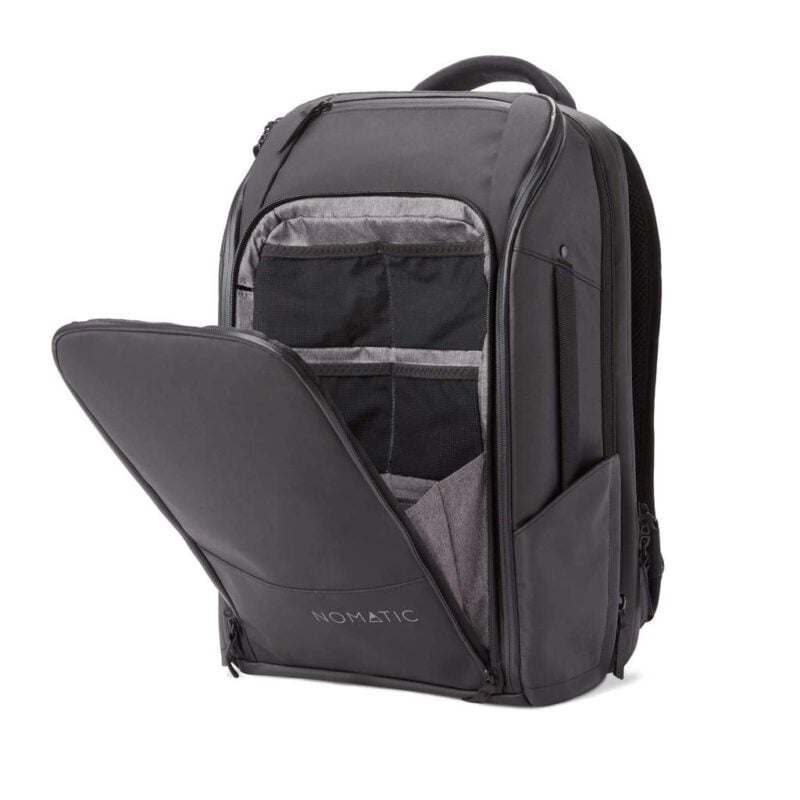 Travelling on a budget doesn't mean Uluwatu is off-limits. Quite the opposite, we've found the perfect place for you to stay so that money doesn't have to be a barrier or a limitation.
Beaches, beaches and more beaches. Stroll through the silky sands of countless white beaches along the coast of Labuansait, all free of charge! Take a dip in the sea in the morning, head to a film set in the afternoon and watch one of the most astounding sunsets in the world in the evening!
The clue is in the name for this one! This villa sleeps up to 6 and falls out onto the white sands of Bingin Beach and Padang Padang Beach isn't much further away. Recently refurbished, it is modern inside but with the classic style of a Balinese getaway from the outside.
Although this is a hostel and by no means an expensive choice, you could be easily fooled into thinking that this is some kind of luxury hotel! The facilities are amazing: massage services, an outdoor pool, entertainment room and a fabulous restaurant. You can also take a stroll around the lovely gardens before taking on everything Labuansait has to offer!
This is luxury like nowhere else. Take your pick of one of the coastal villas here, each ranging in size and function and each with access to twelve, yes twelve swimming pools and 19 restaurants! Overlooking Jimbaran Bay, these villas are situated on the rocky edges so that you have a direct view out into the ocean.
Things to See and Do in Labuansait
Head up north to Balangan Beach, where you'll not only find a gorgeous beach but also an incredible viewpoint, offering stunning panoramic views.
For a quieter beach, head over to Bingin Beach. Grab a bite to eat at one of the restaurants lining the sand and have a go at surfing!
If you're a fan of Julia Roberts or the film Eat, Pray, Love then you'll recognise the gorgeous tranquillity of the small bay of Padang Padang. One of the quietest spots to be found in Uluwatu, it's a great place to get the chance to unwind and clear your head.
Suluban Beach is not only a stunning natural landscape but also features a shipwreck! The actual cove can only be accessed through some craggy rocks but once you're there, you can get some of the best waves to be caught in Uluwatu!
Join a CrossFit or weightlifting class at the stunning Bambu Fitness. With a Tulum inspired style, it is a beautiful place to get your sweat on in Uluwatu. Offering a range of classes from top instructors, its a great way to get your workout in.
Planning a family getaway can be a bit of strain – there are so many people with different tastes to take into account. However, Petjatu is a little east of the centre of Uluwatu and has brilliant access to both beaches and the countryside inland.
You can take on the waves, get to know some furry friends or just relax in the beating Balinese sunshine. Either way, there are options for all of the family to have a great time and some of the most stunning accommodation in the whole of Bali!
I'm not sure what else you could want for in this property – outstanding views out to the sea, a private family pool, a brilliant interior with large family space for some quality time together and brilliant access to the beach – what am I missing? Ah yes, if you do feel like you're working too hard, then you can even hire private staff who will look after you and your family for the duration of your stay.
Stunning scenery, interesting culture and beaches galore – Uluwatu has so much to offer to travellers of all types!  It comes as no surprise that Uluwatu is the perfect place to visit for all ages!
Best All-Inclusive Villa in Petjatu: The Edge Bali
This resort has a fantastic range of villas in all sizes depending on how big your family is! You may have guessed from the name that this is another amazing resort located on the edge of a cliff, overlooking the endless Indian Ocean. Each villa has an outdoor pool and modern and contemporary decor, with the option of private butler service if you want to have the full experience!
At this amazing clifftop haven, you'll find yourself almost 500 feet above the Indian Ocean, giving you breath0taking views out into the blue. But don't worry about being so high up, there is still great access to the beach from the hotel itself, which has its own private stretch, so the kids can get active in no time at all!
Things to See and Do in Petjatu
1.5 km of incredible white sandy beaches and limestone cliffs is what you'll find at Nyang-Nyang Beach. The perfect place to unwind with the kids.
One of the best ways to see Nyang Nyang beach and the surrounding area is from the air, so why not take the kids on a paragliding adventure! Paragliding Nyang Nyang is the perfect chance to try something new and get some adrenaline too.
Fancy riding bear back along a beautiful Balinese shoreline? Head to Uluwatu Horse Adventure LC Ranch, where you can get to now their four-legged friends and see the beauty of Bali from horseback!
If you and the family want some culture then there are loads of great art galleries slightly inland, such as Zen Bali Arts Studio and Gallery and Arya Sketch Art.
The Future of the SIM Card is HERE!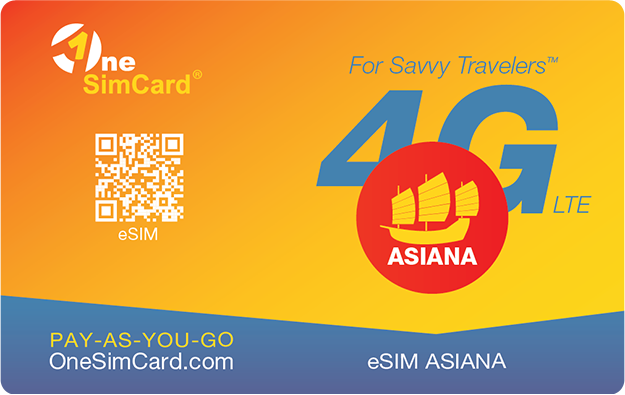 A new country, a new contract, a new piece of plastic – booooring. Instead, buy an eSIM!
An eSIM works just like an app: you buy it, you download it, and BOOM! You're connected. It's just that easy.
Is your phone eSIM ready? Read about how e-Sims work or click below to see one of the top eSIM providers on the market and ditch the plastic.
Buy an eSIM!
FAQ about Finding a Place to Stay in Uluwatu
Here's what people usually ask us about the areas of Uluwatu and where to stay.
Don't Forget Travel Insurance for Uluwatu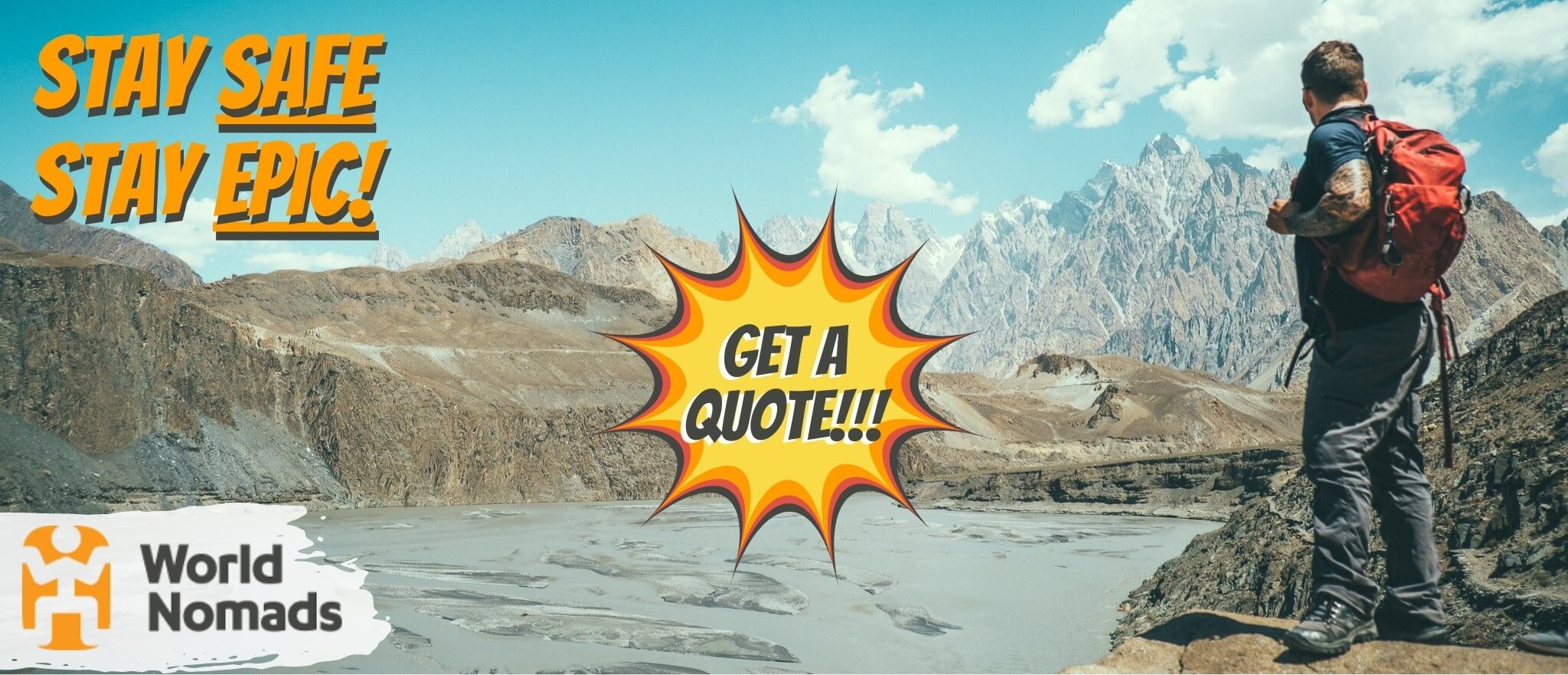 It's good to get lost sometimes, but it's also good not to get too lost. There are people that want you home in one piece.
There's one travel insurance provider The Broke Backpacker trusts for all his wildest shenanigans… World Nomads!
Click the button below to get a quote on your insurance or read our in-depth review of World Nomads' coverage. And then… let the shenanigans begin. 😉
Final Thoughts in Where to Stay in Uluwatu
To recap: Near Uluwatu Temple is the best place to stay in Uluwatu for your first time. Not only is there a fantastic historical landmark but a world-famous beach to visit too!
To recap: Uluwatu's most luxurious hotel is Radisson Blu Bali Uluwatu. A trusted brand, with a Balinese twist.
If you are travelling on a budget, then the best place to stay in Uluwatu is Taman Sari Uluwatu. This one in a lifetime stay doesn't have to cost a fortune.
Have we missed anything? Let us know in the comments below! Otherwise, enjoy your travels!
Do you own an awesome hostel, hotel or apartment? Want to be featured in our list? Email [email protected] to find out how.
---
Bye for now, but not forever!
If you want MORE top-tier Broke Backpacker content like this, then sign up for our weekly newsletter below to get the latest and greatest!
And for transparency's sake, please know that some of the links in our content are affiliate links. That means that if you book your accommodation, buy your gear, or sort your insurance through our link, we earn a small commission (at no extra cost to you). That said, we only link to the gear we trust and never recommend services we don't believe are up to scratch. Again, thank you!