Springfield, MO is the perfect all-American city! This Route 66 icon feels like a small town, but it has all of the thrills and exciting attractions that big cities have to offer. From beautiful natural landmarks to proud American heritage sites, there are plenty of things to do in Springfield, MO.
If you are planning a trip to Springfield, Missouri, then check out our complete guide on some of the best things to do here. From essential attractions to unique experiences and X, there is something here for everyone to enjoy!
Top Things to Do in Springfield, Missouri
Looking for the most unmissable things to do in Springfield (Missouri)? Here are some of the cities must-see landmarks and attractions for any traveler to enjoy.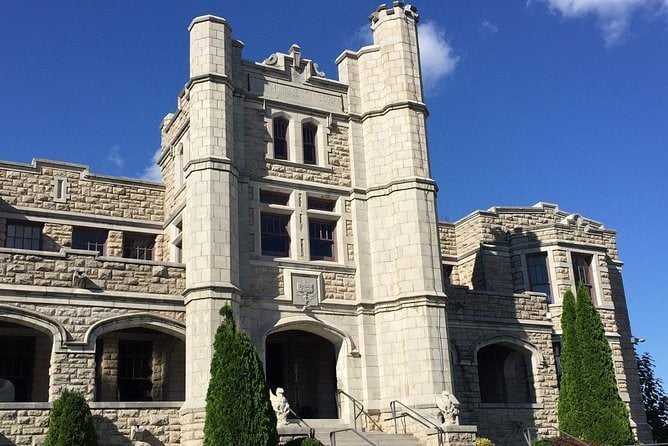 The Pythian Castle dates back to 1913 – making it an important historic site in Springfield. Also known as the Pythian Home of Missouri, the building was developed by the Knights of Pythias. Today, the building is open to the public as a cultural arts and events facility.
As this is such a landmark site in the city, learning about the history behind the building is one of the most popular things to do in Springfield. Guided tours are available of the castle for those wanting to discover its interesting past!
For one of the most spectacular natural sights in Missouri, be sure to check out the Fantastic Caverns. These caves really do live up to their name, as you will be in awe throughout your time spent inside them!
With dramatic rocks at all kinds of angles, this really is one of the best outdoor activities to do in Springfield. To take the experience to the next level, a tram ride is available throughout the cavern. This is pulled along by a Jeep while you marvel at the breathtaking surroundings.
The caves also have a pretty fascinating history behind them. Some users of the caves include speakeasies during prohibition and 1950's live music venues!
First Time in Springfield
Downtown
If you are visiting Springfield, then the Downtown area is the best place to stay. This is where all of the best restaurants, bars, shopping, and city attractions can be found.
PLACES TO VISIT:
The Discovery Center of Springfield

Founders Park

The many excellent restaurants found on Walnut Street
One of the absolute best Springfield, MO attractions is the plentiful natural surrounding the city. When visiting, be sure to check out the stunning hiking trails around this destination.
One of the most popular routes starts in the stunning State Park of Ha Ha Tonka. This park includes magnificent natural landscapes, caves, cliffs, and even castle ruins! If you want to truly experience the outdoor beauty of the Ozarks, then this is one of the best places to go.
4. Enjoy the Peace at the Botanical Gardens
Visiting the Nathanael Greene/Close Memorial Gardens is one of the most essential things to do in Springfield for those that love nature! The 113-acre gardens are incredibly well looked after. There are a number of different themed gardens here that are just beautiful to explore.
Spend some time walking along the garden trails and appreciating the natural surroundings. This is one of the most peaceful and scenic places to visit within the city. This is also the ideal picnic location!
Taking a tour of a local winery has got to be one of the most enjoyable activities in Springfield, MO. This is a great way to experience the beautiful Ozark surroundings of the city, as well as taste some delicious wines!

The Bear Creek Winery is a fantastic attraction in Springfield, MO. Here you can sample some of the state's finest wines, as well as taste a variety of local produce. The winery is surrounded by some of the best nature views in Springfield!
6. Explore Route 66
One of the things that Springfield is most famous for is being the birthplace of the iconic Route 66 highway. As this is such a landmark road, exploring Route 66 is one of the most fun things to do in Springfield, MO.
Start at the Springfield Visitor Center where you can gather all kinds of valuable information on the area. If you have a car, take a drive down this highway and witness some of the awesome Americana and well-known sites along the way.
For those interested in this highway, Route 66 Car Museum is a great place to check out!
The Best Travel Backpack?!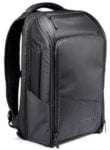 Pssssst! Not picked the perfect travel backpack yet? The Broke Backpacker team has tried out over thirty backpacks this year! Our favourite carry on backpack is the Nomatic Travel Backpack.
Check out our full review!
Unusual Things to Do in Springfield, Missouri
Looking for unique things to do in Springfield? Here are some excellent picks for those wanting to see the original side of this city.
There are a couple of ways that you can see downtown Springfield, MO. One of the most exciting though has got to be through a scavenger hunt! This allows you to wander through the central part of the city, passing the major buildings and sights, collecting various clues.
This is one of the best things to do in downtown Springfield for those after a fun way of seeing the city! Not only is it entertaining, but you will also get to know Springfield a whole lot better.
8. Bare Witness to the World's Largest Fork
Yes, the largest fork in the world really is one of the most popular attractions in Springfield! This may sound crazy, but standing next to a 35-foot tall fork is actually a really impressive sight to behold!
This unique attraction is tucked away behind an ad agency. The 11-ton sculpture may not be your typical kind of artwork, but it sure is fun to visit! Seeing the giant fork is definitely one of the best artsy things to do in Springfield.
9. Pay Tribute to the War Veterans
The Springfield National Cemetery was created in 1867 as a place to commemorate Civil War Confederate Soldiers. Many of these soldiers were lost during the famous battle of Wilson's Creek. Since its opening, the cemetery has become a resting place for all US war veterans.
While visiting a cemetery may not be the first thought of things to do in Springfield, the place is wonderfully peaceful and cared for. This is an important landmark in the city and a uniquely beautiful place to visit.
Safety in Springfield, Missouri
Staying safe while visiting Springfield, Missouri is pretty easy to do!
This is definitely one of the safer destinations to visit in the US – as it is a fairly quiet and peaceful city. Exercise regular caution as you would in any US destination by keeping an eye on your belongings, pockets, and being careful if walking around at night.
Although Springfield has fairly low crime levels, it is still a great idea to get travel insurance when visiting new places. Read our tips for traveling safely before you fly and always get travel insurance. Check out our roundup of the best travel insurance.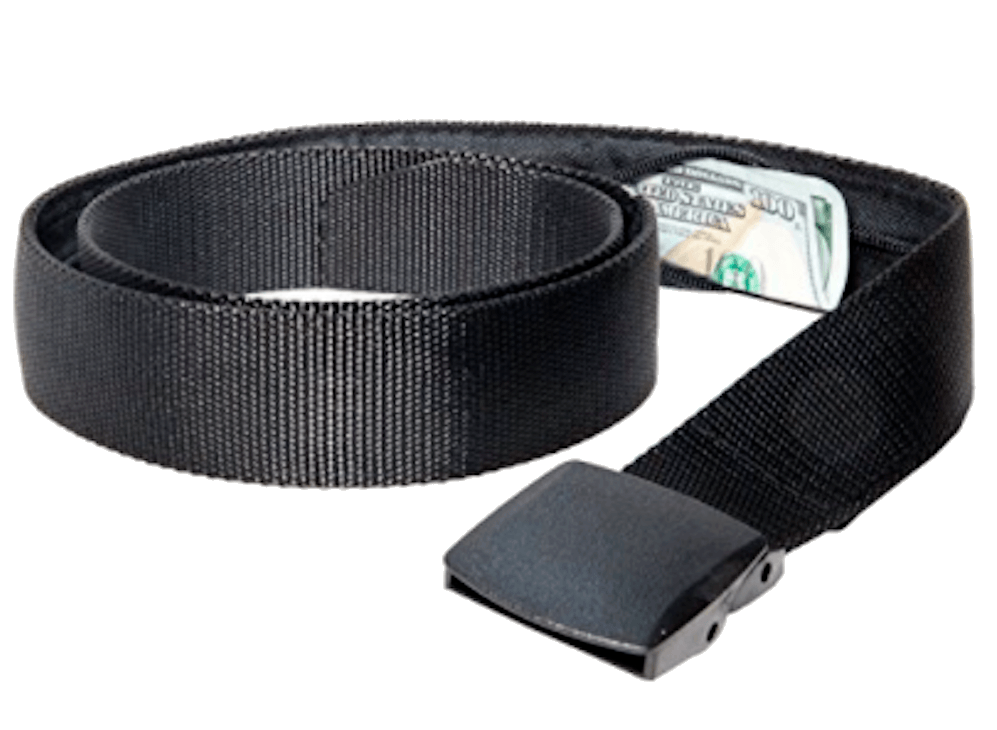 You should always have emergency cash hidden on you – pick up this awesome security belt with its hidden pocket before you travel, it's perfect for hiding money, a passport photocopy.
Things to Do in Springfield At Night
Springfield may be a beautiful city to visit during daylight, but the fun continues into the night! Here are some great nightlife activities to enjoy in Springfield.
The Landers Theatre dates back to 1909 – making it the second oldest civic theatre in Missouri! This historic destination has been operating as a theatre or movie theatre since opening. Today it is one of the best places in Springfield to watch a captivating performance.
Between the quality shows that are on offer here and the historical value of the venue, this is one of the best things to do in Springfield city center!
There are plenty of great bars around downtown Springfield, and one of the best ways to access them is with a trolley bike! You can arrange to pedal a trolley bike (that can hold up to 14 people) between the best bars in the city.
This is a kind of variation on the classic pub crawl, and it will be sure to provide plenty of fun!
Where to Stay in Springfield
Looking for a specific place to stay? These are our highest recommendations for places to stay in Springfield.
This trendy bungalow can be all yours for your trip to Springfield! This clean and stylish house (complete with a saltwater aquarium and rose garden) is perfectly located around downtown Springfield. The excellent value makes it a wise accommodation choice for any travelers!
View on Airbnb
Looking for an excellent hotel that still offers great value? The Q is the answer! This hotel is super comfortable and found in the ideal downtown location. Expect quality amenities, clean spacious rooms, and superior service here.
View on Booking.com
Romantic Things to Do in Springfield, Missouri
Looking for the best things to do in Springfield for couples? Here are some great romantic activities that are bound to help set sparks flying.
12. Stroll Down the Frisco Highline Trail
The Frisco Highline Trail passes through 35 miles of some of the most scenic Ozark landscape available. This easy trail is well-loved by walkers, joggers, and cyclists in Springfield. Taking a walk along here with your partner is one of the best things to do in Springfield in summer.
The winding trail is the perfect way to get some fresh air and escape the buzz of the city.
13. Spend a Day in Sequiota Park
The beautiful Sequiota Park is one of the most romantic places in Springfield. Whether you choose to enjoy a picnic on the lawns or take a walk through the forests and pathways, this is a great place to spend a sunny day.
There is a small lake where you can feed the geese while you are here. There is also a great restaurant, the Galloway Grill, within easy walking distance – perfect for a romantic dinner.
Always Be Insured
Don't forget to sort your travel insurance! We've put together a roundup of the best travel insurance for backpackers, or if you're low on time, get a quote from World Nomads now, our favorite travel insurance provider.
Best Free Things to Do in Springfield
If you're traveling the United States on a shoestring budget, it's important to watch every cent. There are plenty of budget-friendly activities in Springfield that everyone can enjoy, here's a few of our favorites.
The Springfield Art Museum boasts some world-class art in an unassuming setting. This is actually the city's oldest cultural institution, with amazing works from around America and beyond.
The museum is completely free to explore, with a wide variety of displays on offer. This is one of the best indoor things to do in Springfield – especially if you are an art fanatic!
15. Learn About the Battle of Springfield
A famous civil war battle took place in Springfield in 1863. If you are looking for one of the best historical things to do in Springfield, MO, then you can trace this battleground and learn about the events that took place here.
There are 12 markers placed around the downtown area where the battle took place. You can start at Park Central Square, and follow the trail of markers down to the Great Southern Bank, up South Robertson Avenue, and back to the square where you started. Follow these markers to discover the interesting events that happened there in the past, and to get a greater understanding of the city today.
Springfield Packing List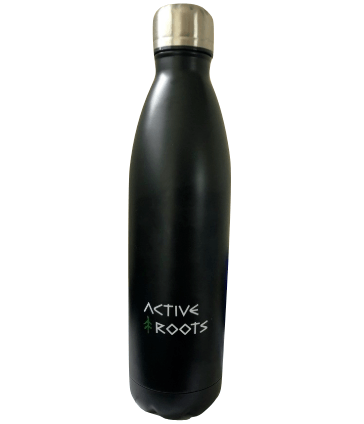 1. Travel Water Bottle: Always travel with a water bottle – it'll save you money and reduce your plastic footprint on our planet. AR bottle are tough, lightweight and maintain the temperature of your beverage – so you can enjoy a cold red bull, or a hot coffee, no matter where you are. For every AR bottle sold, we donate 10% to PlasticOceans.org – an initiative to reduce plastic in our oceans!
2. Microfibre Towel: It's always worth packing a proper towel. Hostel towels are scummy and take forever to dry. Microfibre towels dry quickly, are compact, lightweight and can be used as a blanket or yoga mat if need be.
3. Security Belt with Hidden Pocket: I never hit the road without my security belt. This is a regular looking belt with a concealed pocket on the inside – you can hide up to twenty notes inside and wear it through airport scanners without it setting them off. This is hands down the best way to hide your cash.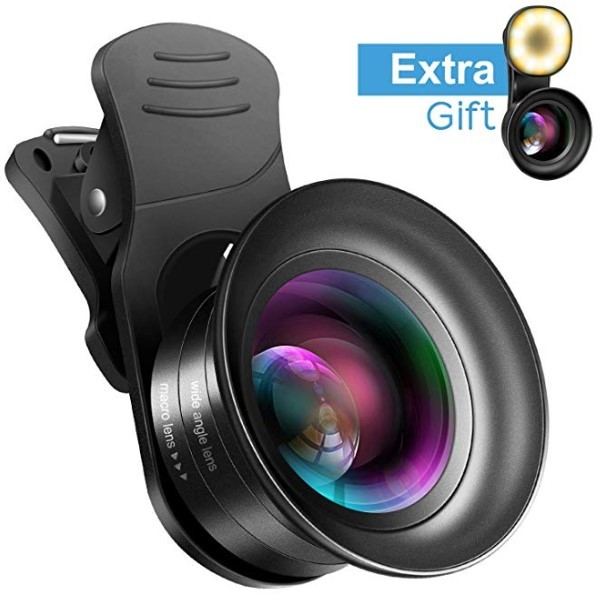 4. Camera or Cell Phone Camera Accessories: One thing's for sure – Springfield is a picturesque destination! Get perfect shots from your phone using clip-on-lenses with wide-angle, close-up and optical zoom. With the ability to turn travel pictures from basic to professional, this universal lens sits neatly over any phone camera and comes with a durable, travel-friendly case!
5. International Adapter: Springfield outlets accommodate typical US two-pronged plugs, but for electronics that have three prongs or if your plugs are of a different variety, you'll need an adapter. Save yourself the hassle of trying to track down an adapter at your destination and paying twice as much than planning ahead by buying one online.
Best Things to Do in Springfield With Kids
If you are looking for things to do in Springfield with kids, then you are in luck! There are plenty of child-friendly activities to be enjoyed here.
16. Enjoy Learning at the Discovery Center of Springfield
This science center offers some of the best activities for kids in Springfield, as well as adults! Everyone can enjoy this large, interactive museum – a place that is just as informative as it is fun.
From dinosaurs to giant eyeballs and a highwire bike, the exhibitions here are truly exciting. The Discovery Center of Springfield can easily be enjoyed by absolutely everyone.
Springfield has some excellent museums on offer, and this is certainly one of the best. The Wonders of Wildlife Museum is a not for profit educational attraction that is focused on conservation. Kids and adults can learn all about wildlife, as well as nature preservation.
No expense or expression of detail has been spared here, with gigantic dioramas, taxidermies and the aquarium considered among the best in the United States.
This large scale fully-immersive wildlife attraction is one of the best things to do in Springfield indoors!
Day Trips From Springfield
Springfield may be an awesome destination itself, but it is also a great base for further adventures! Here are some day trips that you can enjoy in the area.
For those looking for a beautiful outdoor adventure, consider taking a day trip to the Devil's Den State Park in Arkansas. The untouched landscapes here make for an unforgettable hiking experience!
You can spend a day walking slowly past the incredible views and unique geological features in the park. This is one of the best ways to really explore the Ozarks. End the day off at the Saddlebock Brewery barn where you can enjoy some well-deserved beers!
Take a Zipline Tour in Branson
Branson is close enough to Springfield to visit for a day trip. With all of the stunning mountains, valleys, and forests in the area – a zipline tour is an ultimate activity!
You could spend a day zooming between the treetops and witnessing some of the most incredible views in the area. Once the thrills of flying are over, you could spend some time exploring Branson before heading back to Springfield.
3 Day Springfield Itinerary
Wondering what to do in Springfield, MO over 3 days? This is the perfect amount of time to experience all that this city has to offer. Here is how you could spend 3 days in Springfield.
Day 1 – Exploring Downtown
Start your first day off at the Springfield Art Museum where you can witness some of the best art in the state. After this, head over to the Nathanael Greene Botanical Gardens for some fresh air. Now you can head over the impressive Discovery Centre of Learning – stopping at the giant fork along the way!
End your day off pedaling through town, stopping off at the best bars and restaurants in the area!
Day 2 – Getting Outdoors
Now it's time to see some of the natural beauty around Springfield. Start the day off on a tour through the Fantastic Caverns. After this, you could stop into the Route 66 Car Museum to learn more about the famous highway. Now it's time for some wine tasting at the beautiful Bear Creek Winery.
After a long day outdoors, head back into town where you could enjoy a show at the Landers Theatre.
Day 3 – Time For a Day Trip
Now that you have experienced some of the best sights around Springfield, why not take a day trip a little further? Consider going on a hike through the Devil's Den State Park.
Otherwise, Ziplining in Branson is a brilliant way to spend the day!
Final Thoughts
Springfield feels like a quiet small town, but there is so much to do in this exciting destination! The beautiful Ozark surrounds are an absolute dream for any nature lover. Inside the city, there are plenty of historic and cultural attractions to keep anyone busy.
From food to local wines, art, and impressive caverns, Springfield has it all. Spending some time in the heart of Route 66 is a great idea for any kind of traveler!
Yay for transparency! Some of the links in this post are affiliate links. This means that if you book your accommodation, buy a book or sort your insurance, I'll earn a small commission at no extra cost to you. I only link to stuff I've actually used and never endorse crap. Your support helps me keep the site going.
---
Need More Inspiration?
Like this post? PIN ME!!!
Ralph is a former manager in the hospitality industry turned wild child. With a desire to experience all things unconventional, Ralph enjoys visiting the lesser-known landscapes of the world and has ended up in some pretty strange and wonderful places. Recently, he spent eight months travelling around Africa, the Middle East, and Europe, spending as much time as possible in the wilderness and doing everything to avoid the crowds.
You can follow his adventures at Roaming Ralph or get in touch via his social media pages on Facebook and Instagram.