Celebrities living in expensive mansions, beautiful beachfront properties, and fancy sports cars parked in driveways are just some of the things that come to mind when Malibu is mentioned. However, the small town offers an array of other activities, long stretches of sandy beach, endless miles of canyon trails, and numerous dining options to suit your palate.
Malibu has plenty of gorgeous and unique neighborhoods where you can crash when in town. Not only will you get a chance to live in truly distinct Airbnbs in Malibu, but you also get a chance to live affluently or on a budget, depending on how much money you have to spend. You can mingle with the locals and get insider tips for a truly unique vacation that you won't forget.
Whether you have been to Malibu before or this is your first time in this part of California, there are so many Malibu Airbnbs to suit all.
Here are 15 of our favorite rentals, your vacation planning will be made even easier with this selection of Airbnbs in Malibu.
Quick Answer: These are the Top 5 Airbnbs in Malibu
Overall Best Value Airbnb in Malibu
Overall Best Value Airbnb in Malibu
Cottage Loft with Spectacular Views Near Malibu Colony Beach
> $$
> 4 Guests
> Private outdoor patio
> Spectacular views
Best Budget Airbnb in Malibu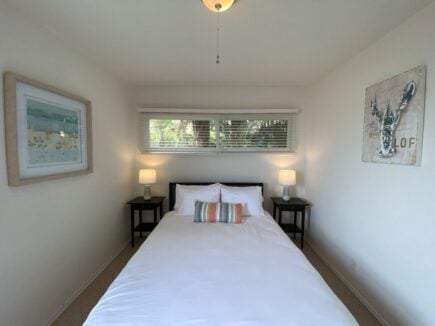 Best Budget Airbnb in Malibu
Condo suite in Malibu Beach with Ocean Views
> $
> 2 Guests
> Private access to beach
> Beautiful ocean views
Best Airbnb for Couples in Malibu
Best Airbnb for Couples in Malibu
Tranquil Treehouse in Topanga
> $$
> 2 Guests
> Close to beaches
> Secluded mountain sanctuary
Best Airbnb for Families in Malibu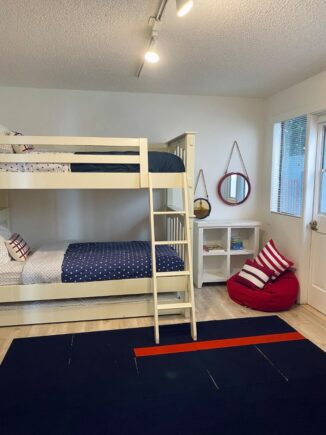 Best Airbnb for Families in Malibu
Malibu Beach Pad with Plenty of Activities nearby
> $$$$
> 8 Guests
> Beach access
> Stunning views
Over-the-Top Luxury Airbnb in Malibu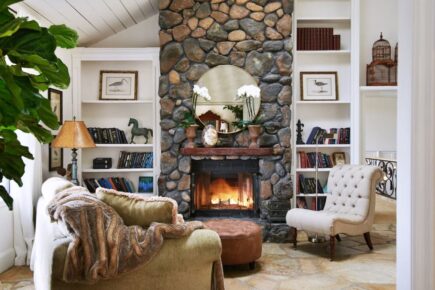 Over-the-Top Luxury Airbnb in Malibu
Arts and Crafts Villa Overlooking Paradise Cove
> $$$$
> 10 Guests
> Pool, outdoor grill, and gardens
> Classic Californian mansion
What to Expect from Airbnbs in Malibu
While most people associate Malibu with oceanfront mansions perched on cliffs and tan surfers bobbing on the breaks, this wonderful city in Los Angeles has plenty of stunning natural wonders. Say goodbye to the glitzy landmarks of Beverly Hills and the tarnished glow of Hollywood, Malibu will make you want to spend every single day in the waterfront city.
From a little bit of wine tasting, some of the best beaches in the world, hiking trails, and waterfalls, there is an endless list of things to do. But, of course, you need to find yourself a suitable place to stay first.
Finding the best Airbnb in Malibu need not be a challenge. Malibu has alot of properties and although the city might be a little more expensive than most other places, there are still Malibu Airbnbs within your budget.
Residential Homes
Malibu has loads of private homes that travelers can rent for their stay. Homes have enough space for up to six people with generous living rooms, dining areas, and bedrooms furnished with king or queen-sized beds.
Fully-equipped kitchens and BBQ pits allow you to prepare your own meals so you can save a bit on your expenses. Just make sure that the Malibu Airbnb you are renting is near grocery stores and markets for convenience.
Residential homes are pretty much everywhere so you can rent near the city, near secluded mountain abodes, or by the ocean. Hikers, surfers and city-goers will all be appeased.
Studio Apartments
If you want a place all to yourself, a studio apartment is the way to go. Most apartments in Malibu have bedrooms with queen-sized or king-sized beds and private bathrooms. The kitchens are well-equipped and some even have little luxurious extras, such as a patio or deck where you can lounge under the sun.
There are apartments all over Malibu. They can be perched on mountaintops and cliff sides, and they can also be in front of the ocean, perfect for those who want to wake up with the waves splashing. Apartments offer you privacy, and are also good value for money.
Villas
Most villas in Malibu are secluded hideaways in the mountains with extra amenities, such as pools and hot tubs. Others can be found on the oceanfront or waterfront, close to marine wildlife and with stunning views.
With villas, you will be spoilt to no end. They are lavishly decorated with tasteful furnishings, well-equipped kitchens, BBQ pits, large bedrooms with French doors, and other beautiful luxuries you won't find elsewhere.
Generally speaking, the massive villas cost as much as $1,000 a night but they are perfect for large families, as well as groups of friends vacationing together. When booking villas, make sure to reach out to the owner and inquire about any additional fees for pool heating, using the BBQ pit, and other amenities.
Why Stay in an Airbnb?
There are so many reasons why an Airbnb is the perfect accommodation for you, these are just a few..
Unique Properties: With Malibu Airbnb properties, you're guaranteed distinct and sometimes eccentric stays. Your vacation need not be boring at all.
Safety: Guests and hosts on the platform have been vetted so you can book your Malibu Airbnb without any worries. Customer support is also available 24/7 to help resolve any issues.
Affordability: You don't have to spend an arm and a leg for rentals in Malibu. Yes, it might be more expensive than most other places, but you'll still be able to find a property that's within your budget.
Local Experience: Renting from people who were born and live in the area guarantees you insider tips that you won't find elsewhere.
Privacy: Most Airbnb properties have self check-in. You can easily find these options by filtering your search.
What is the One Item Every Traveller NEEDS???
There is one item every traveller NEEDS. Some travellers don't even know they need it, but those travellers need it more than anyone.
What is this forgotten essential of the backpacker-life? SPOILERS! Guess you'll just have to click the button to find out. 😉
Find Out What It Is!
The 15 Top Airbnbs in Malibu
Let's not waste any more time, let's dive into the ocean of exceptional Airbnbs in Malibu.
Travelers are spoilt for choice with all the wide array of options. We have narrowed down the best choices for you!
4 Guests
Spectacular views
This property is in one of the best locations in Malibu. Less than a mile from the Civic Centre and Whole Foods, and just a few minutes away from restaurants, the Malibu Pier and Surfrider Beach. Located in a quiet neighborhood, the home comes with a fully-equipped kitchen, private outdoor patio area, and a BBQ. It's well-equipped and it has everything guests need for an intimate, fun, and cozy experience in Malibu.
Places to visit:
Zuma Beach
Escondido Falls
2 Guests
Beautiful ocean views
Fall asleep to the sound of waves crashing on the shore right beneath you in this condo suite. It is exactly what California beach dreams are made of.
The home is located on the gorgeous Carbon Beach in Malibu and boasts amazing ocean views which you can enjoy from the private balcony with sunbeds. Conveniently located, guests are only a few minutes away from the pier, restaurants, and shopping.
$
Perfect views of the beach
2 Guests
Forty-foot balcony
Want to be near the beach but need to complete an assignment while on vacation? This is the perfect place for any digital nomad who wants excellent views and fast WIFI at the same time. There's a dedicated workspace where you can get some work done but there is also a forty-foot balcony where you can lounge on your laptop and listen to the ocean while answering emails and sipping cocktails.
The beach is just a few steps away, and the Santa Monica Pier is just a short drive.
Is This the Best Travel Pack EVER???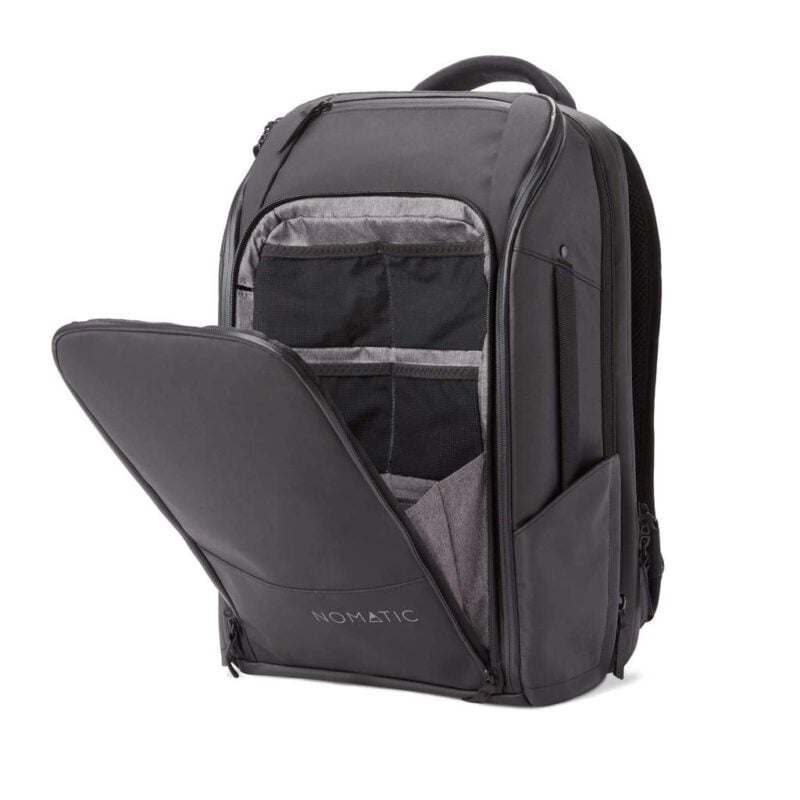 $$
Walking distance from beach
Staying for a few weeks in one location need not be boring. This home is just across the street from the beach, and there are plenty of activities to try from horseback riding and mountain biking, to guided hikes in the Santa Monica Mountains, pottery, Capoeira, and Slack Line training.
The house is close to lots of excellent restaurants where you can have your fill of delicious fish dishes. Grocery stores are also nearby for those who would like to prepare their own meals.
4 Guests
Oceanfront luxury living
This luxurious condo sits right above the Pacific Ocean, and has one bedroom with a king-sized bed and one bathroom.
Just a few steps away from the water, you can enjoy the coastal breeze and hear waves crashing. There's a private oceanfront balcony where you can work on your tan while reading an exciting book.
The kitchen is well-equipped, and inside ocean view dining is an option for memorable home cooked meals. Just below the private balcony is a shared deck where you can mingle with other guests.
8 Guests
Unrivaled Pacific Ocean views
Featured on the Emmy award-winning show, Staycation, this home comes with an interesting story! It's owned by an Olympic diver who had the bottom of the pool engraved with Olympic rings after he won the gold in the 1984 Olympics.
The property has spacious interiors, an ocean-facing pool and spa, a sauna, three bedrooms, and three bathrooms. Please note that there is no AC available in the house and there is no pool heating. La Piedra State Beach is only just a few steps away.
2 Guests
On secluded beach
This property has been featured in Forbes Magazine and HGTV for its stunning design. From the moment you step into the villa, you will be transported to a different world.
Spend your honeymoon in this gorgeous beachfront bungalow that's located on a secluded beach and have the ocean literally at your feet. What can be better than that?
There are plenty of restaurants to discover less than 3 miles away so if you enjoy long walks with your significant other, this is the perfect place.
2 Guests
Secluded mountain sanctuary
Couples who want to get away from the noise of the city will love this tranquil treehouse in the Fernwood area of Topanga.
The property has a single bedroom, a kitchenette, a full bathroom with a bathtub, a private entrance, yoga deck, picnic table, and swing, and a private outdoor garden terrace. There are beach towels, yoga mats, and beach umbrellas available for guests to use. Parking is always reserved in the driveway.
The queen-sized bed has a modern wrought iron frame for cozying up with a book after a day at the beach.
This property is close to Los Angeles, but far enough to make you feel like you are away from it all. Sitting right on the sand, the duplex has a master bedroom and living room that look out over spectacular ocean views. You can watch pelicans as they dive for fish, as well as seals lounging on the rocks.
The property has high-quality binoculars for those who would like to indulge in observing wildlife. Just 15 minutes from the Santa Monica Pier and five minutes from the Malibu Pier, you can enjoy exploring the town as well as your private abode.
$$
Overlooking the Pacific Ocean
2 Guests
Private gated road
This quiet and quaint property is nestled among the trees featuring amazing views of the Pacific Ocean and Malibu Pier.
There's a beautiful deck where you can enjoy your morning coffee while basking in the breeze or perhaps a cocktail during sunset. Accessed through a private gated road, it is only a few minutes away from shops, beaches, and a plethora of restaurants that make Malibu one of the most famous places on Earth.
This secluded mountaintop property is situated on six acres within Santa Monica Mountains National Recreation Area. It has an amazing view of the ocean and the mountains and is a perfect quiet environment for solo travelers who would like to be away from the hustle and bustle of the city and love nature.
You can watch sunsets, go on hikes, and indulge in stargazing. The retreat is close to Santa Monica and Malibu Civic Center. There's even free breakfast daily from 7 am to 9 am! The kitchen can't be used for cooking, but can be handy for prepping sandwiches.
Best Airbnb in Malibu for Families | Malibu Beach Pad
The whole family will love their stay in this 4 bedroom home, with a variety of activities such as hiking, surfing, horseback riding, and SUP boarding nearby.
You will have access to the entire property and there's even an attached studio with a separate entrance kitchen and bath.
The garage is not included, and parking is possible on the driveway or on the street.
$$$$
Pool, outdoor grill, and gardens
10 Guests
Classic Californian mansion
Guests will be greeted by an immense driveway tiled in natural bright stone and leafy lemon trees.
This classic Californian mansion features elegant stone and masonry, and sits on three acres of land with landscaped gardens. There is a pergola patio that houses an alfresco dining set under a chandelier, and a waterfall that descends between a picturesque set of steps that leads to the pool.
The home has a large lawn, terraced gardens, an outdoor grill, and a five-hole putting green. The mansion has five bedrooms with king-sized beds and six bathrooms.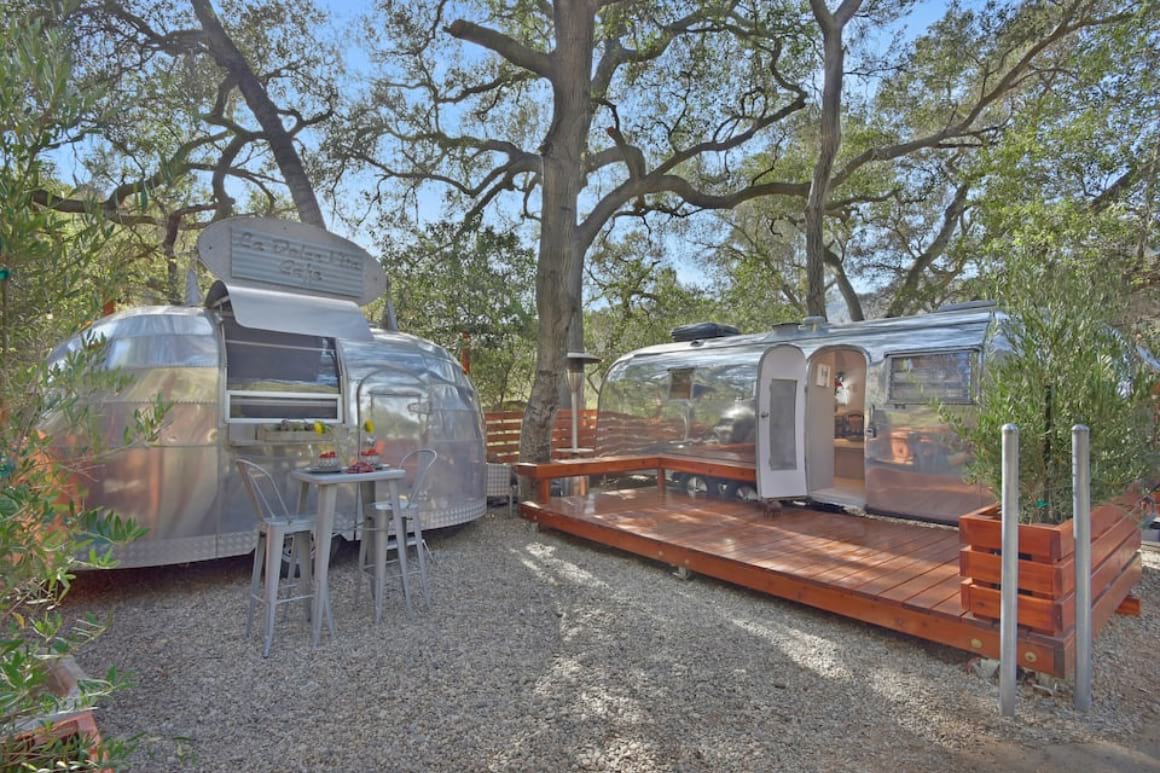 2 Guests
Few minutes to the beach
Sleep under 100-year-old oaks at an animal rescue and sanctuary, this renovated 1960 Land Yacht Airstream in Topanga is surrounded by adorable llamas, pigs, sheep, and giant African tortoises.
Featuring a Wee Wind Airstream food trailer where you can prepare delicious snacks, you won't need to head into town often. Spend your days lounging and reading beside the rolling creek, or soaking in the Jacuzzi with your loved one.
The property is just a few minutes away from the beach, and guests can easily hike to the nearby state park.
8 Guests
Located in Las Flores
This is by far the best Airbnb in Malibu for its outstanding location, epic amenities and touches of luxury. Surrounded by stunning mountain views, this is the place to come when you want to escape and relax. Filled with natural light and homey amenities, you have everything you need for an unforgettable stay.
Chic, modern and with ocean views, a weekend here will be the perfect mental reset.
Top 5 Airbnb Experiences in Malibu
If you have yet to try Airbnb Experiences, where better to pop your cherry than in Malibu?! Take advantage of easy-to-book, enjoyable, and exceptional local tours on the same platform where you booked your stay. We love convenience.
What's even more appealing about these fun experiences is that they aren't run by huge companies. They are intimate and authentic and are run by guides that are dedicated to their work and want nothing but to impart their in-depth knowledge to their guests. Most of the guides are born and raised locally so no one knows the town better than them.
Check out our favourite Airbnb Experiences in Malibu.
$139
Up to 10 people
2 hours
Guests on this tour will be provided with premium 2020 full suspension electric mountain bikes and all the necessary protective gear. After a brief overview of the ebikes, you'll be hitting the trails on a mountain bike tour immersed in nature.
This 120-minute session is a fun loop whether you are a beginner or an advanced rider. You'll also have the option to pick the trail according to your riding ability. It's important to let the guide know your height, preference, and skill level in advance.
$125
Up to 4 people
2 hours
Guests can select a Ventura or Malibu beach for a once-in-a-lifetime surfing experience that you will never forget. This guided surfing adventure includes details on how to get to iconic Southern California beaches, learn about the local marine life, local surf etiquette and customs, and information on how to read the conditions of the waves.
Those who don't have any surfing experience will get a tailored surfing lesson. Do keep in mind that since this is an outdoor sporting activity, the itinerary may change within short notice due to ocean and weather conditions.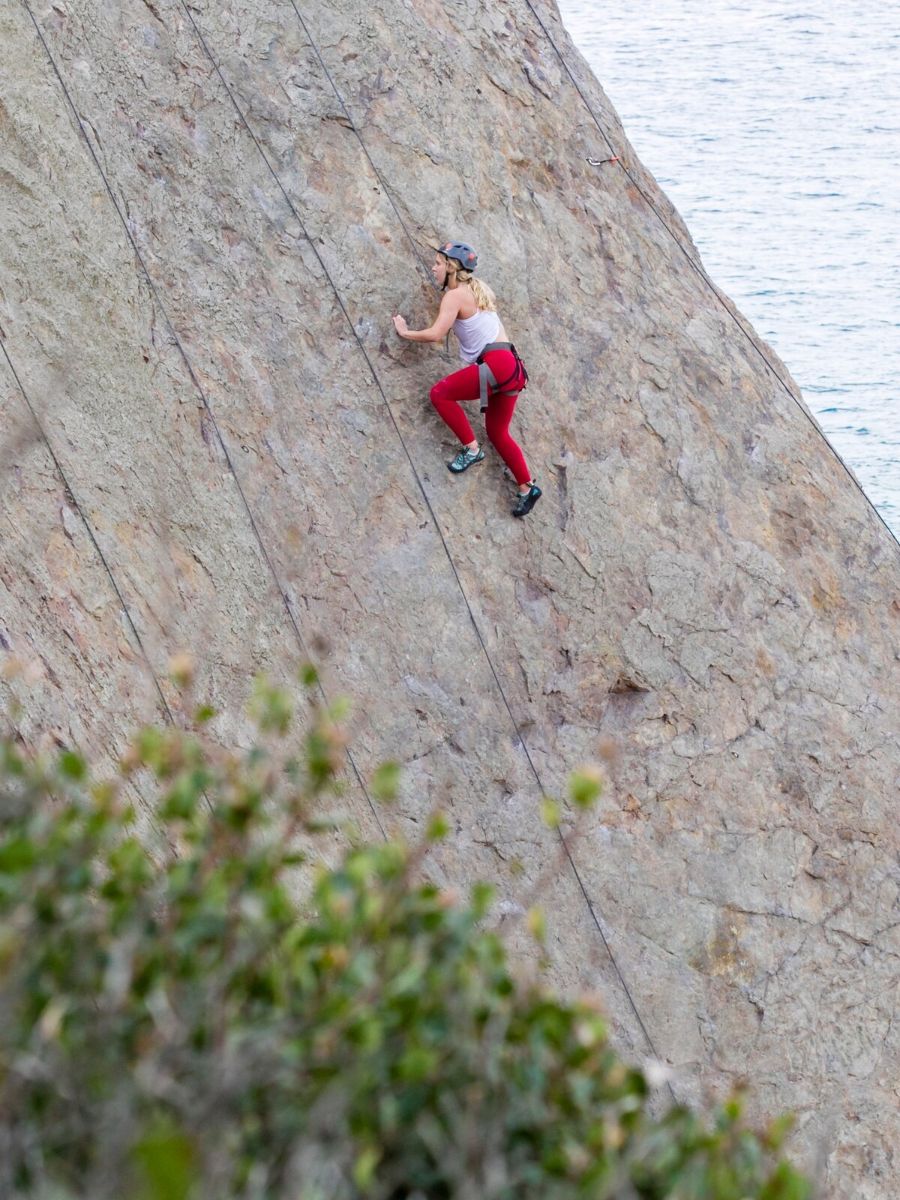 $200/person
4 hours
Up to 6 people
Get your adrenalin pumping with outdoor rock climbing led and taught by a PCGI Certified instructor in the beautiful Point Dume, Beach in Malibu. Suitable for climbers of all ages and experience level, this will have guests ready to climb different routes on the same day. Equipment such as climbing shoes, helmet, and harness are included in the fee, however, guests need to bring their own snacks, water, and sunscreen.
$175/person
90 mins
Up to 2 people
If you have never tried horseback riding before, Malibu is the best place for a such an experience. This private horseback ride will take you through the most scenic areas in Malibu, through rolling hills, striking rock formations, and wooded canyons. Guests can disconnect from the world and be one with nature as they gallop through the gorgeous Mediterranean habitat of the Santa Monica Mountains. Participants are suggested to wear long pants and comfortable closed toe shoes, preferably boots, for this activity.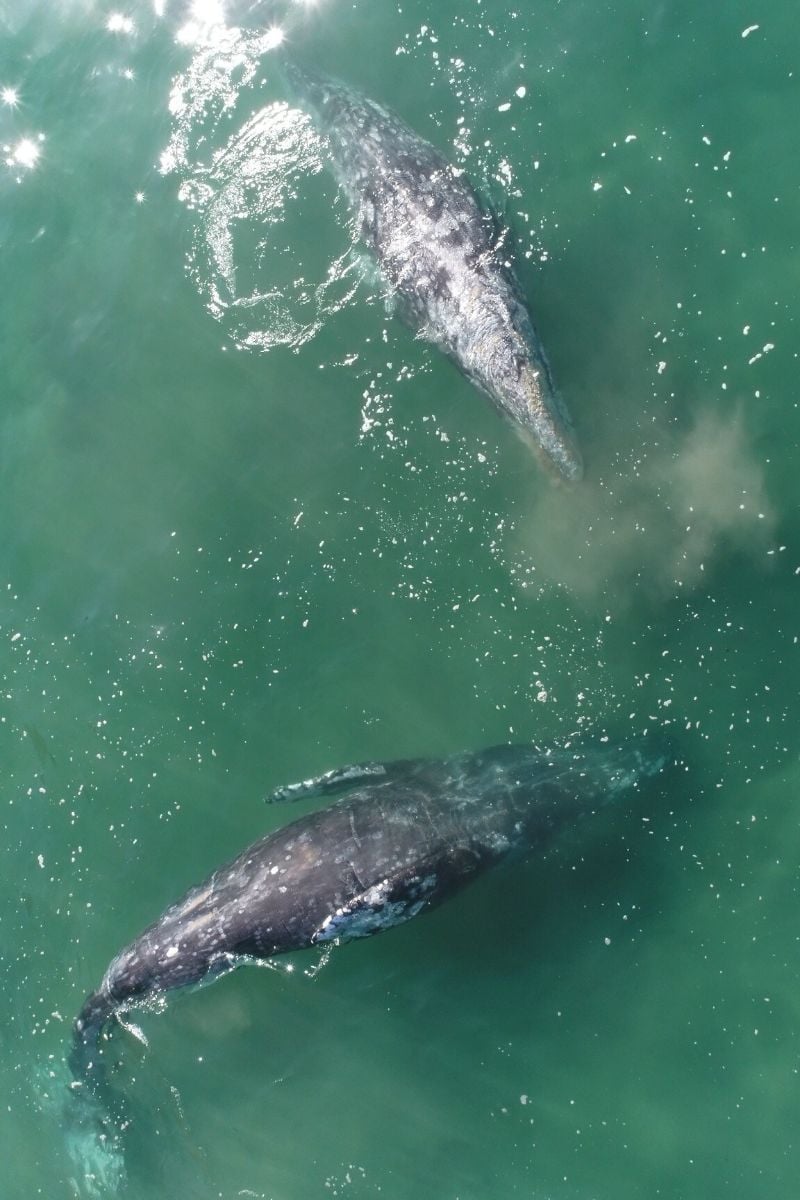 $100/person
4 hours
Up to 4 people
This is as close as you'll ever get to one of the most fascinating sea creatures, whales. Guests will meet on a beautiful beach in Malibu with dolphins playing off the shoreline then paddle out a few yards from the shore to enjoy the view and wait for the whales. Guests might even be treated to bonus sights of sea lions. This is a once-in-a-lifetime experience that will make your Malibu memories even better.
Don't Forget Your Malibu Travel Insurance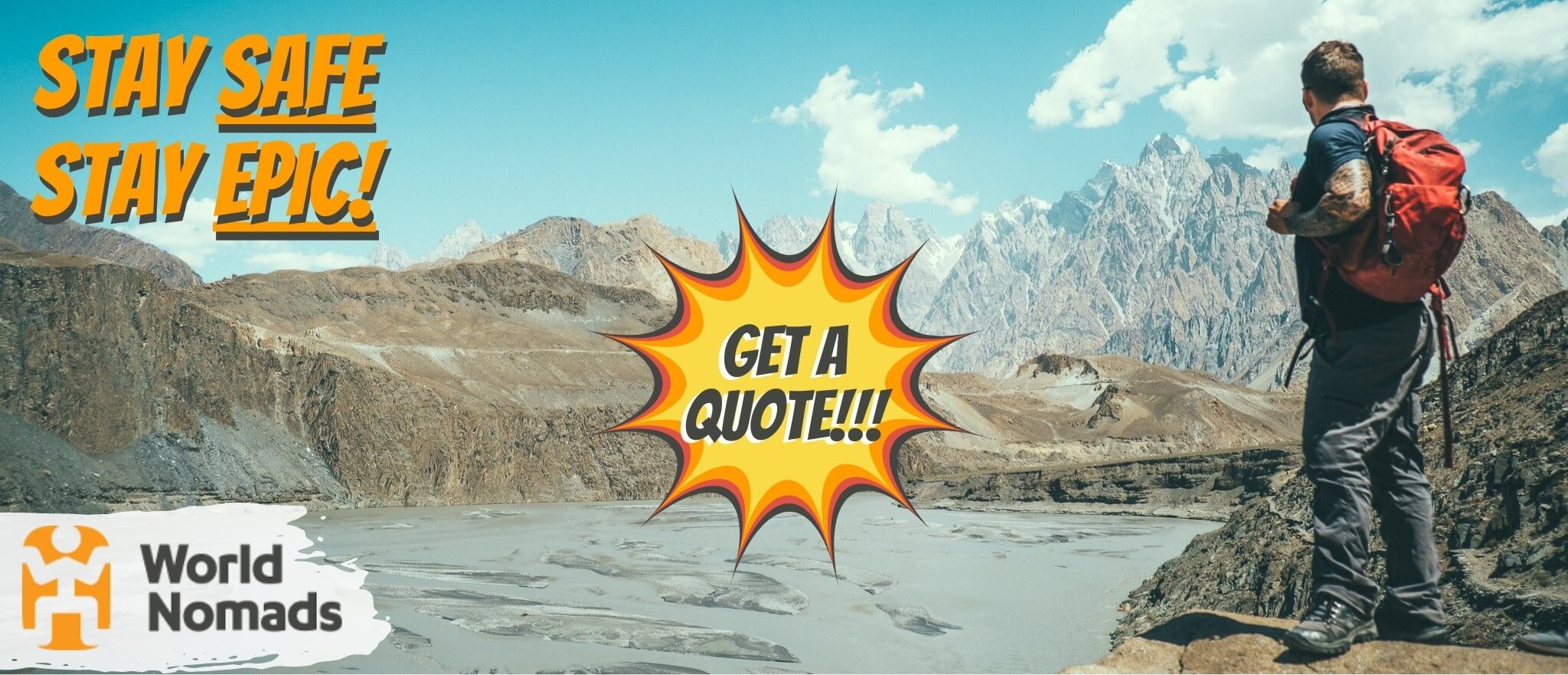 It's good to get lost sometimes, but it's also good not to get too lost. There are people that want you home in one piece.
There's one travel insurance provider The Broke Backpacker trusts for all his wildest shenanigans… World Nomads!
Click the button below to get a quote on your insurance or read our in-depth review of World Nomads' coverage. And then… let the shenanigans begin. 😉
Final Thoughts on Renting Airbnbs in Malibu
With its Pacific Coast Highway that's a mecca for celebrities, Malibu remains unique as its just 30 minutes away from the city but has a totally different energy. Being on its shores is like being transported to another world. Malibu is a must-see spot, not only for its celebrity residents but also for its unrivalled beauty.
Whether you are in town for just a few days or for longer than a month, there is a Malibu Airbnb right for you. Don't have your activities sorted out just yet? Don't worry, there are plenty of Airbnb experiences to check out and book.
---
Thanks for reading – that was fun! 😀
We bring you epic FREE content!
Find out how YOU can help support us.
We're a big site with a big team and this job isn't always easy. But we do it because we love it – we love providing epic and free content. We love the knowledge that our content keeps you adventuring. We don't ask for money, but if you'd like to find out how you can help the site in more organic ways, click the button below.
Thank you for your support 🙂
---
Bye for now, but not forever!
If you want MORE top-tier Broke Backpacker content like this, then sign up for our weekly newsletter below to get the latest and greatest!
And for transparency's sake, please know that some of the links in our content are affiliate links. That means that if you book your accommodation, buy your gear, or sort your insurance through our link, we earn a small commission (at no extra cost to you). That said, we only link to the gear we trust and never recommend services we don't believe are up to scratch. Again, thank you!