Nottingham, home of the beloved outlaw named Robin Hood, is a great destination for explorers, adventurers, and history enthusiasts.
This remarkable UK city is lurking with folklore, medieval charm, and a bit of mystery around every corner. Here, you can finally see what a 500-year-old mansion looks like, where Robin Hood used to hide, and what it feels like to lose yourself in the labyrinth of medieval chambers and caverns. You might even end up in Peter Pan's Neverland – or at least the very Victorian park that inspired it.
If you want to experience the true essence of Nottingham, and vacation like the Brits, you must consider staying in a cottage. Cottages are very traditional to the UK and some of the oldest and best-preserved buildings, not to mention you will be paying less than a hotel. An authentic experience, a piece of history, and a good price – it's a no-brainer, right?
Some of the best cottages in Nottingham are located outside of the city center, providing a quieter retreat. After all, you don't get a chance to stay in cozy and woodsy surroundings every day, with natural beauty greeting you every day.
To make the selection easier and swifter for you, I have selected the most diverse and unique cottages in Nottingham, suitable for any type of traveler and budget. So you can start planning your itinerary to Nottingham and stop worrying about finding the right place to stay.
So, let's begin!
In a Hurry? Here's Where to Stay in Nottingham for One Night
FIRST TIME IN NOTTINGHAM
A Room in a Cozy Riverside Cottage
If you're looking for accommodation at an economical rate but also do not want to compromise on amenities and location, a room in this riverside cozy cottage is just for you.
NEARBY ATTRACTION::
Working marina with a view of boats and barges
Canalside walkway, café, and a bar
East Midlands Parkway train station at a walking distance 
Is this amazing Nottingham Cottage booked for your dates? We've got your back with our other favorite properties below!

Unlock Our GREATEST Travel Secrets!
Sign up for our newsletter and get the best travel tips delivered right to your inbox.
Staying in a Cottage in Nottingham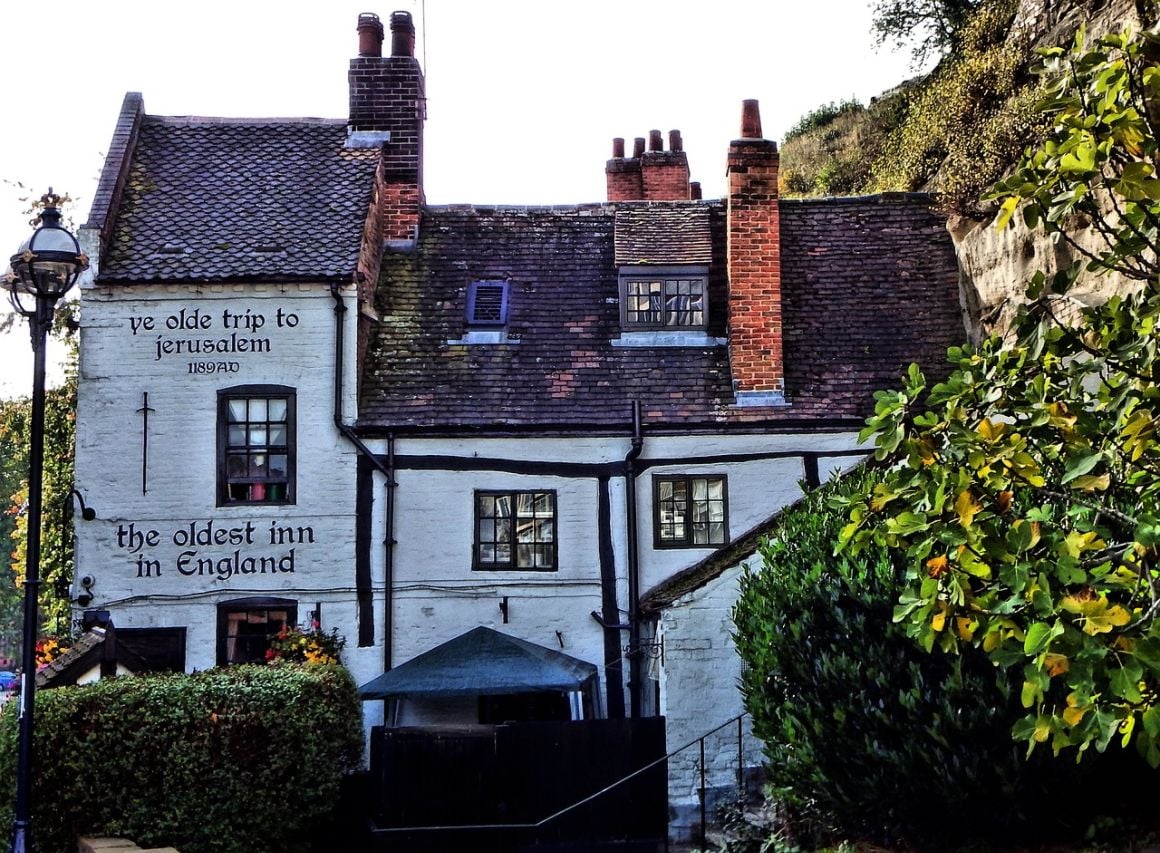 A cottage is the most suitable choice of accommodation if you wish to fully immerse yourself in the vibe and aesthetics of the city.
Nottingham has a lot of stories to tell from the past, and you'd find yourself disconnecting from it the moment you return to a high-rise hotel of modern times. Whereas cottages will make sure your mind and body stay with the magic of the city.
Besides, nothing beats the coziness and warmth provided by a cottage, especially cottages in Nottingham. Almost all the cottages in the city come with a magnificent view, surrounded by gardens and lush fields. When you choose a cottage in Nottingham, you're guaranteed to have nature around you.
These cottages also come with facilities such as a kitchen, BBQ area, sauna, hot bath, garden, patio, etc. You can also have your pick of budget and services. From basic amenities to extremely-luxurious surroundings, cottages are found in all shapes, sizes, and budgets. However, one thing remains common in all cottages, they all offer charming and snug accommodation.
If you like to enjoy every city like the locals, then it is just another reason to choose a cottage in Nottingham. You get home during your stay where you can shop like the locals, cook like the locals, clear off snow from your porch, and just practice day-to-day tasks like any local would do.
The large space and a couple of rooms in cottages make it ideal when you are traveling with family or a large group of friends. On the contrary, if you are traveling solo, finding a cozy little cottage for one in Nottingham isn't a challenge either.
What to look for in a Cottage?
Since you are planning to visit Nottingham, chances are, you are either visiting a family or a die-hard history aficionado. In either case, you'll find numerous cottages that will give you a temporary home away from home, and help you enjoy the old and rustic charm of this beautiful city.
Most cottages come with all the amenities you have in your own home. You'll find a kitchen, a dining area, more than one bedroom, a living room, a garage, Wi-Fi, and even laundry facilities in your cottage.
Cottages in Nottingham also give you another amazing choice, whether to live in a remote location where you can genuinely enjoy some alone time, or you can choose a cottage that allows you easy access to the top attractions of the city.
If you wish to dig deep and look at a variety of options before coming to a decision, check out Vrbo for the best cottages in Nottingham. They have all kinds of options, ranging from budget-friendly to high-priced lavish cottages in Nottingham. Airbnb has some amazing options to choose from too.
Overall Best Value Cottage in Nottingham
Overall Best Value Cottage in Nottingham
A Room in a Cozy Riverside Cottage
> $
> 2 Guests
> Free Parking on Premises
> Waterfront property offering a walk along the canal
Best Budget Cottage in Nottingham
Best Budget Cottage in Nottingham
A Quiet and Serene Cottage
> $
> 2 Guests
> Private fenced backyard
> Access to countryside walking
Best Cottage for Couples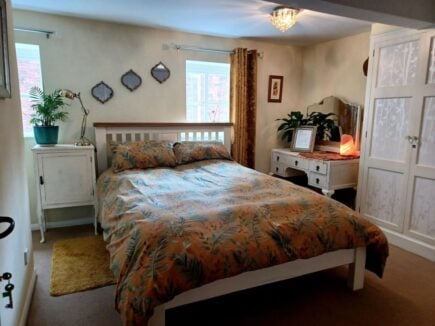 Best Cottage for Couples
Silk Mill Cottage
> $
> 2 Guests
> Access to the fishing lake
> 5-minute drive to Historic Market Square
Best Cottage for a Group of Friends
Best Cottage for a Group of Friends
Groom's Cottage
> $$
> 5 guests
> Pets allowed
> Located on the banks of River Trent
Best Cottage for Families visiting Nottingham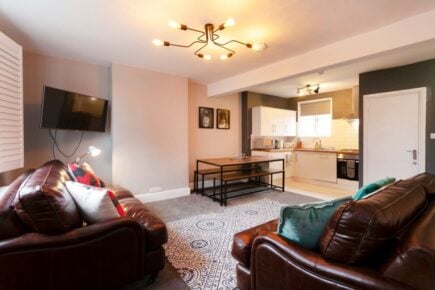 Best Cottage for Families visiting Nottingham
Coach House
> $$$
> 8 guests
> A fully furnished kitchen and a dedicated workspace
> Located in the heart of the city
Over-the-Top Luxury Cottage
Over-the-Top Luxury Cottage
18th Century Farmhouse Cottage
> $$$$
> 16 guests
> Walk-in closet
> Mountain View
Best Cottage for Backpackers
Best Cottage for Backpackers
Private Room in a Cottage
> $
> 1 Guest
> Breakfast provided
> Village Setting
The 10 Top Cottages in Nottingham
Is the excitement already coursing through your veins and you can't wait to create some of the best memories in Nottingham?
Your accommodation will play a huge role in ensuring that, so get ready and surf through my diverse list of accommodations. I made sure to provide a list that caters to families, solo travelers, budget travelers, and luxury travelers.
Enjoy!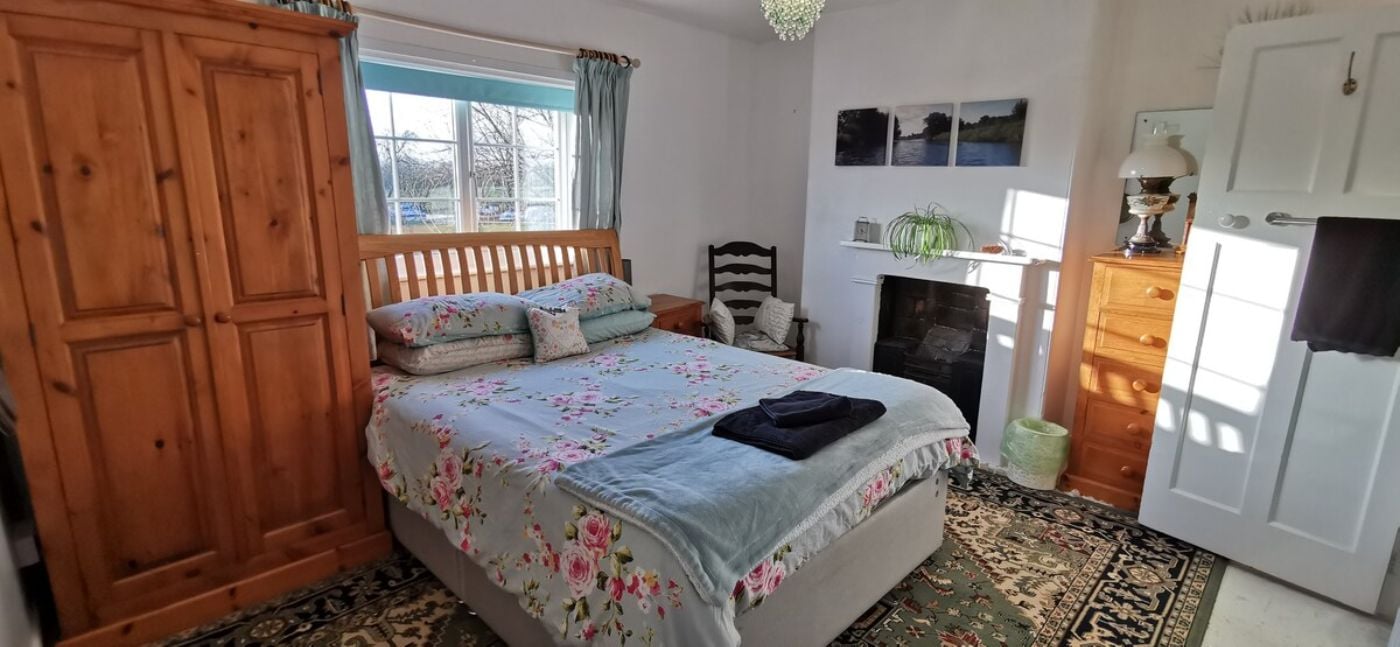 $
2 Guests
Free Parking on Premises
Waterfront property offering a walk along the canal
If you're looking for accommodation at an economical rate but also do not want to compromise on amenities and location, a room in this riverside cozy cottage is just for you. The ensuite room in a cottage located at the scenic River Soar is suited for all kinds of travelers.
Be it backpackers, solo travelers, or couples cruising through Nottingham, this room will provide a chance to relax and enjoy the less-bustling side of Nottingham. You can walk alongside the working Marina, head over to the leisure center, and enjoy the endless stream of restaurants, pubs, and eateries nearby.
The double room features a queen-sized bed with an extremely comfy memory foam mattress and an attached bath. You also get access to the kitchen and the assortment of herbal teas at your disposal.
This Lockhouse Cottage, right on the canal near Parkway is one of the most serene, ardent, and comfortable options for couples and solo travelers. And you get this cozy cottage room at pocket-friendly rates, complete with all the basic amenities. This accommodation is perfect for those backpacking the UK who wish to spend a quiet and dreamy vacation near the water.
$
2 Guests
Private fenced backyard
Access to countryside walking
Do you wish to save most of your money exploring every hidden cave and trying Nottingham's most delicious food? With a room in this cottage, you can!
Best for people traveling on a budget, this charming cottage surrounded by a serene neighborhood gives you a clean and cozy room, with absolutely no compromise on quality. The perfect location of this cottage allows you to stroll the countryside when you want, but also reach the city center in just a few minutes
This cottage offers a double room with a shared bathroom and a kitchen. You also get a good Wi-Fi connection, laundry facilities, and access to the lovely garden and the patio on the front of the cottage. This beautiful accommodation exudes a welcoming and homey vibe, complete with a friendly dog and a cat to keep you company.
$
2 Guests
Access to the fishing lake
5-minute drive to Historic Market Square
Traveling to Nottingham with your significant other? Nothing comes close to the serenity found in this quaint cottage in little Hamlet. Staying here, you'll wake up every day to the sight of a beautiful garden from your window.
A little walk from the garden will lead you right to the fishing lake, a few yards away is another! Here, you and your soulmate can create some amazing memories together over a cup of tea in the tea shop nearby.
The double room is equipped with a queen bed, and two windows streaming the natural light in and giving the room a bright and cheerful ambiance. The rest of the space provides a cozy sitting area with a fireplace to keep you warm in chilly evenings.
Best Cottage for a Group of Friends – Groom's Cottage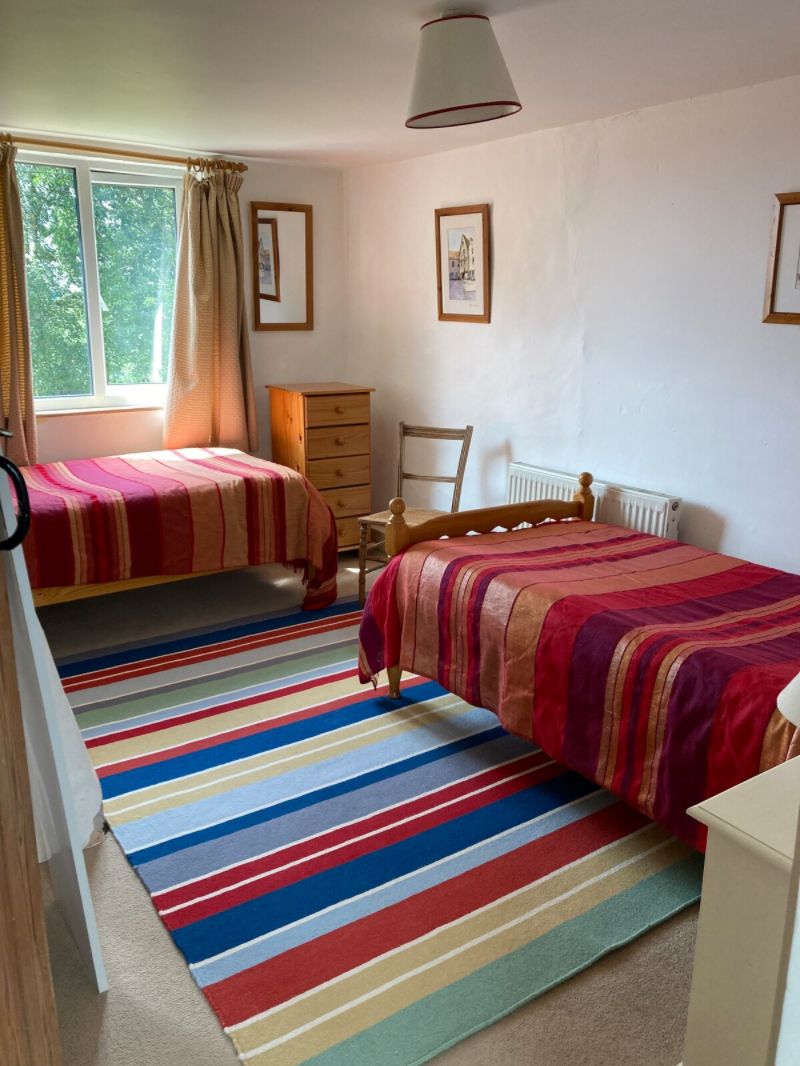 $$
5 guests
Pets allowed
Located on the banks of River Trent
Traveling with friends brings its kind of excitement, but when it's coupled with great accommodations, the experience is unforgettable.
This lovely cottage on a family farm gives you lots to do with friends. You and your buddies will wake up to the working of a farm. Or you can just enjoy the serenity of the fenced garden with your pet. The surrounding area too has a lot to offer. You can walk to the River Trent or stroll over to the Trent Valley.
The top-of-the-range refurbished kitchen will also allow you to cook your favorite meals after grocery shopping from the town market nearby. The charming sitting area with its fireplace is guaranteed to make fun games even more exciting.
Is This the Best Backpack EVER???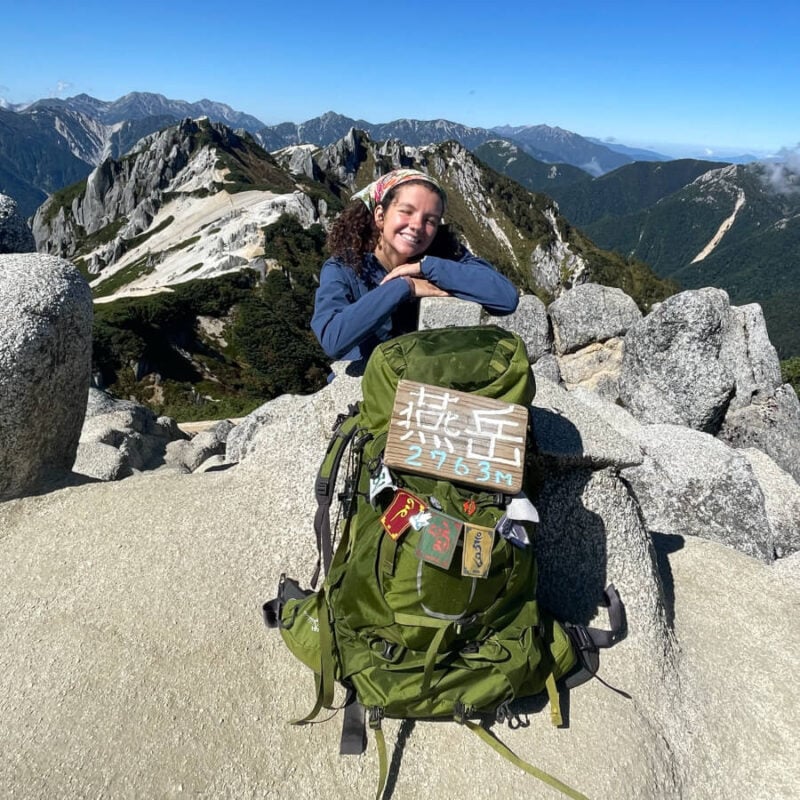 Best Cottage in Nottingham for Families – Coach House
$$$
8 guests
A fully furnished kitchen and a dedicated workspace
Located in the heart of the city
You can't compromise on quality and comfort when vacationing with family, but that doesn't mean you have to give up on your dreams of staying in a cottage.
This coach house offers you the best of both worlds with its contemporary amenities, modern-day furnishings, and all the charm and aesthetics of a traditional cottage.
Located in the center of the city, you can enjoy all the top attractions of Nottingham with your family, try the best eateries, and spend as much time exploring the historic city as you want.
The entire cottage B&B in Nottingham comes with 3 floors, housing 3 bedrooms, and 2 bathrooms. One bedroom comes with bunk beds, making it perfect for kids to sleep. The cottage can accommodate up to 8 guests, making it ideal for families or a large group of friends vacationing together.
If you have more people in your traveling party, the owners also have an adjacent cottage that they rent out to you.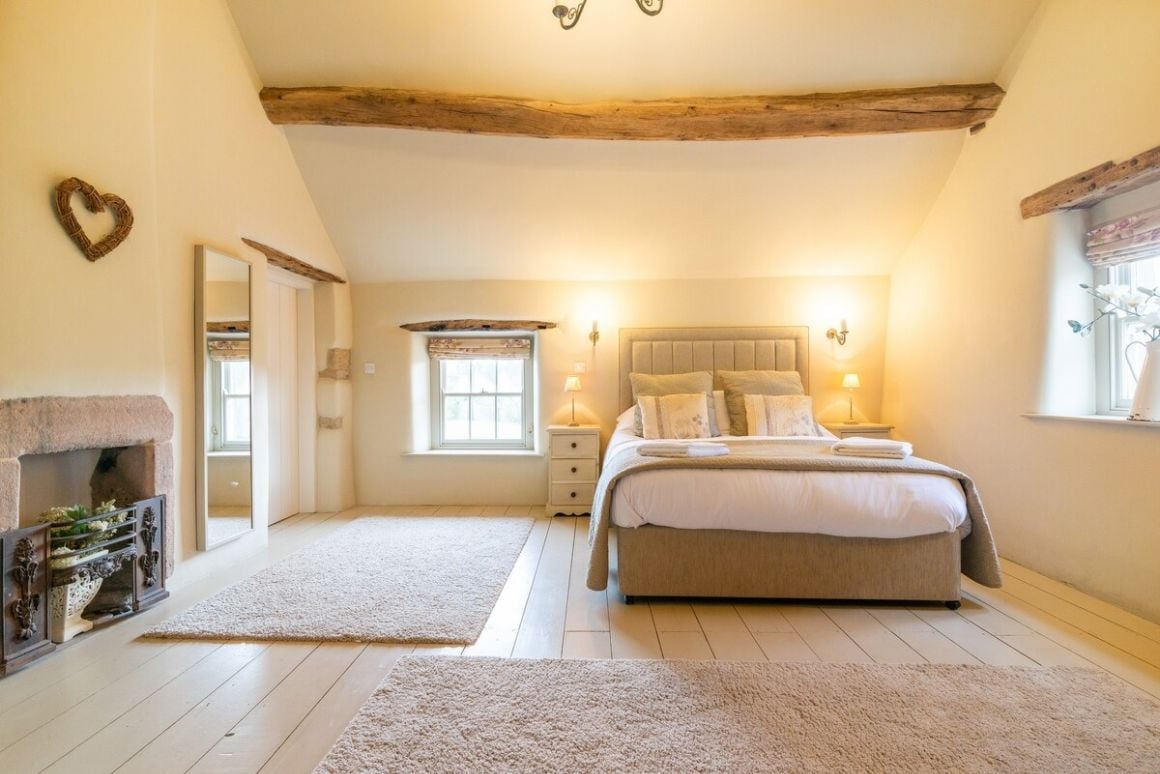 $$$$
16 guests
Walk-in closet
Mountain View
This cottage from the 18th century is a thing of dreams with its rustic and antique charm creating a magical aura for its guests. Located between rugged mountains to the North and green rolling hills to the South, there's plenty to see and experience here.
You can begin by exploring the ancient artifacts adorning this 250-year-old cottage. You can also plan a day of sightseeing in the surrounding areas or embark on the Manifold Valley Trail a few yards from the cottage.
With 11 beds, this accommodation can host up to 16 guests, making it a perfect place for a friend and family reunion or for vacationing with a large group. The cottage comes with a private hot tub and a fully-furnished barn-style kitchen that will make you want to cook local food and enjoy it in the massive dining area with your favorite people.
$
1 Guest
Breakfast provided
Village Setting
Backpackers often look for a budget option and end up living in dorms and hostel rooms. This lovely double room in a barn-turned-cottage provides lovely and spotless accommodation on a budget.
Surrounded by a picturesque village, backpackers can use this stay as a chance to relax and wind down in the beautiful garden, enjoy the nearby cafés, take a stroll in the village, and enjoy the brook nearby.
This double room is massive and comes with the comfiest bed. You also get access to the kitchen that is stocked up on breakfast, coffee, tea, hot chocolate, and a dining and sitting area. Backpackers can also use the washer to prepare for their time on the road and reconnect with loved ones using access to Wi-Fi.
Amazing Luxury Cottage in Nottingham – The Dairy Cottage
$$$
4 guests
Hot tub in the private courtyard
Waterfront property in a rural village
Right on the banks of River Amber, the Dairy Cottage in the Oakerthorpe Holiday Village is a traditional stone cottage with 2 bedrooms and a kitchen.
If you have ever dreamt of escaping the hubbub of a metropolis but can't quite give up on the luxuries of the modern-day, you now have a solution! Staying here, you can enjoy visits to the nearby Wingfield Manor and the simple yet breathtakingly beautiful, Crich Tramway Village.
From the private hot tub to an enclosed dog walking area along the banks of the river, this cottage checks every single box. It is so luxurious and cozy, that you might have a hard time dragging yourself out of the door!
Best Cottage for A Weekend in Nottingham – The Cottage Hotel
$$
2 guests
Free Wi-Fi
Garden View
Are you caught between the rock and a hard place of wanting the aesthetics of a cottage but services of a hotel? Nottingham just happens to have a solution for you. Here you can book an ensuite room or a suite for your short business or pleasure weekend trips, and enjoy the numerous restaurants and cafes just a short walk away.
Particularly favored by families and couples, this cottage offers you the facilities of an ensuite bathroom, flat-screen, and free Wi-Fi. Business travelers also get access to the conference room. If you are eager to look around, Nottingham Castle, Donington Park, and the University of Nottingham are just a short drive away.
Most Traditional Cottage in Nottingham – Cottage from 1795
$$$
4 guests
Swimming pool
Original cottage from 1795
If you have a weakness for traditional and historical settings, then this original cottage from 1795 will be your love at first sight. Part of the world heritage area, this traditional cottage is wonderfully restored and has all the old-world charm with modern furnishings.
The cottage comes with 2 spacious bedrooms, 2 bathrooms, and the coziest lounge with a wood burner. Entertainment options include Netflix, Amazon Prime, board games, and books. If you are more of an outdoorsy traveler then you'd love to visit the Dovedale National Nature Reserve. Hardwick Hall, and the Heage Windmill nearby.
Don't Forget Your Nottingham Travel Insurance
ALWAYS sort out your backpacker insurance before your trip. There's plenty to choose from in that department, but a good place to start is Safety Wing.
They offer month-to-month payments, no lock-in contracts, and require absolutely no itineraries: that's the exact kind of insurance long-term travellers and digital nomads need.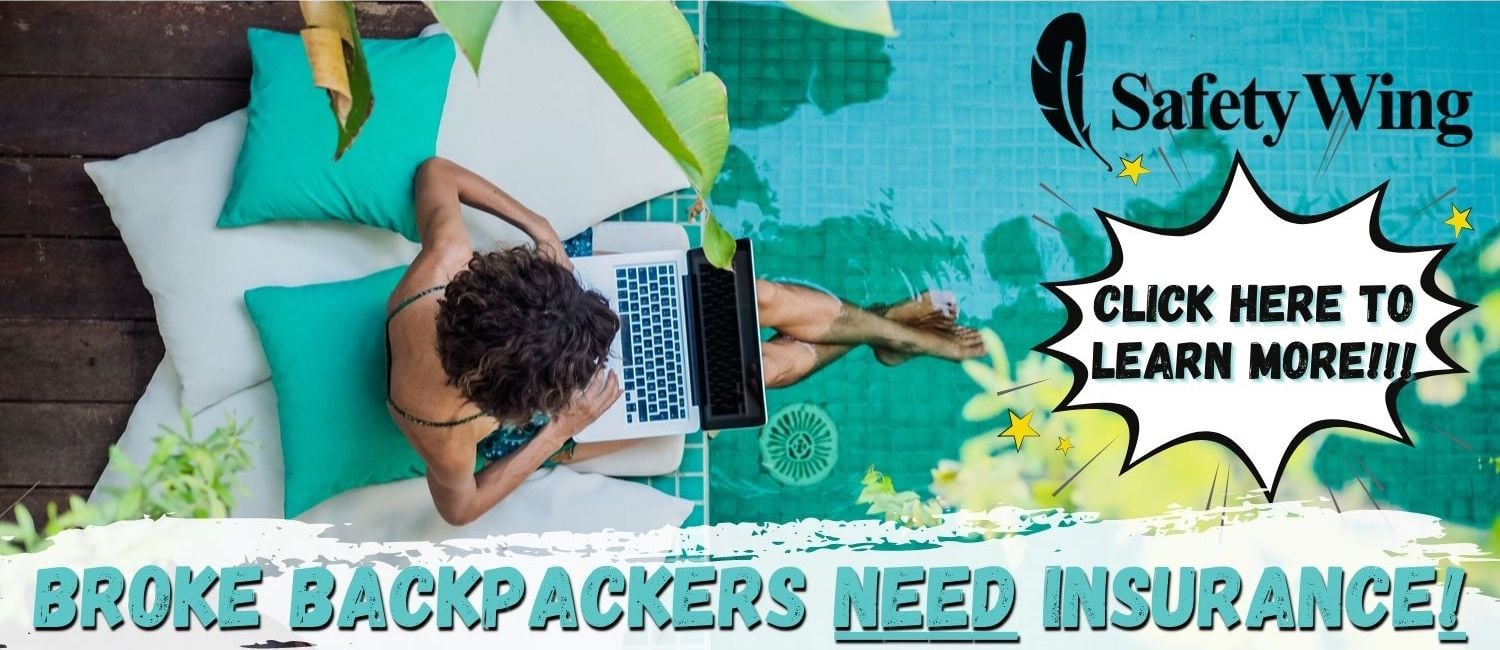 SafetyWing is cheap, easy, and admin-free: just sign up lickety-split so you can get back to it!
Click the button below to learn more about SafetyWing's setup or read our insider review for the full tasty scoop.
Final Thoughts on Cottages in Nottingham
Add a touch of magic and enchantment to your trip to Nottingham by choosing a lovely cottage to stay in. Whether you are a solo traveler traveling on a budget or someone planning a vacation with a group of friends and family, there are plenty of budget-friendly and unique accommodations in Nottingham for you to choose from.
Being in such a mesmerizing city, Nottingham has plenty of luxurious and modern condos and hotels to offer, but nothing matches the charm and general vibe of the city like staying in one of the best cottages in Nottingham.
If you've never picked a cottage as accommodation before, perhaps now's the time to experience something new.
What allows you to sleep peacefully other than a comfy bed in a cottage is knowing that you are protected against travel risks. It's always a smart idea to embark on new journeys with travel insurance, and enjoy every moment of your travel without a worry in the world.
---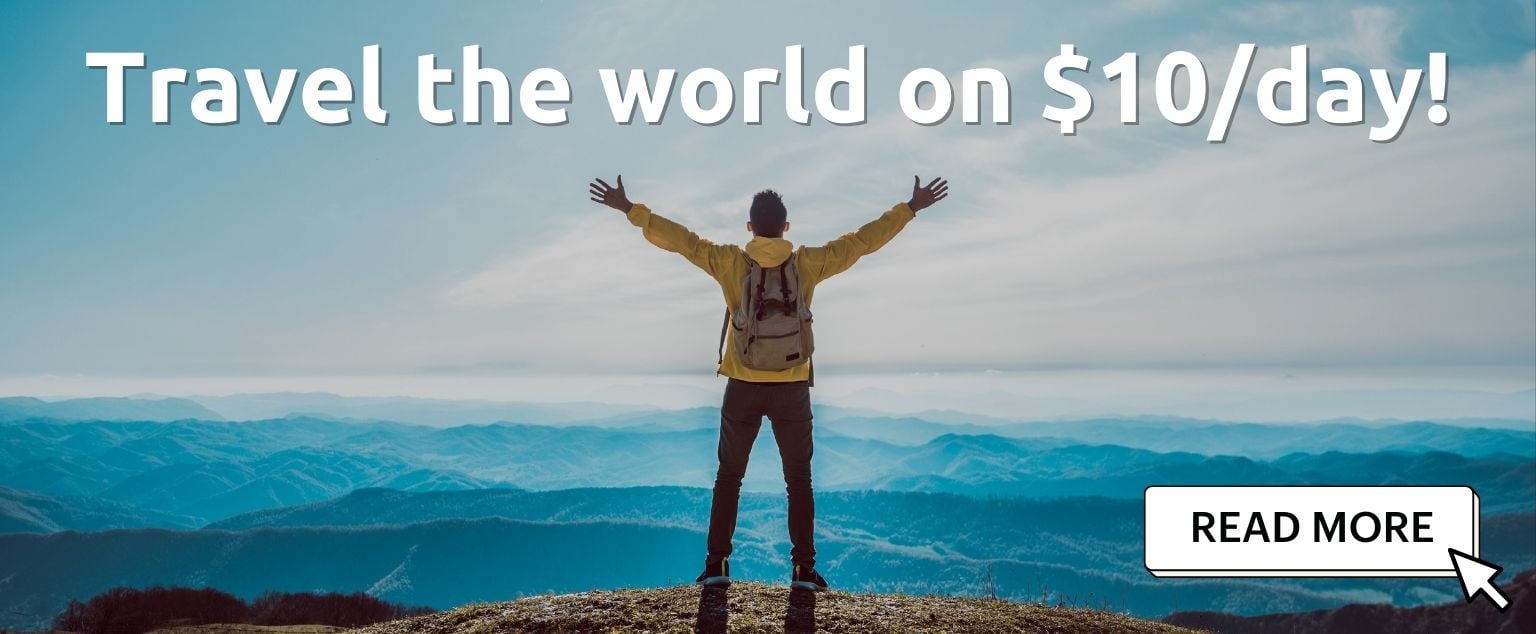 And for transparency's sake, please know that some of the links in our content are affiliate links. That means that if you book your accommodation, buy your gear, or sort your insurance through our link, we earn a small commission (at no extra cost to you). That said, we only link to the gear we trust and never recommend services we don't believe are up to scratch. Again, thank you!