As far as Spain goes Alicante is the pinnacle of seaside beach resort cities. With its stunning coast, Mediterranean weather, and breathtaking views, there is no better place in Europe to truly get away from it all. Alicante is so much more than just soft sand and warm waters, the old quarter and Spanish delicacies will raise the bar on what to expect from your Euro adventures!
Although Alicante attracts tourists from all over the world, you may find it difficult to secure a cheap bed in one of the backpacker's hostels. With luxury resorts outnumbering youth hostels, budget travelers may get disappointed with the lack of options in Alicante.
That's where we come in! We have found all the best backpackers hostels in Alicante and brought them to one place to save you both time and money! Now you can book with confidence that you will be staying in the best of what Alicante has to offer!
Be sure to save some room for some more tapas! Your Alicante adventure is just a few clicks away!
Quick answer: The Best Hostels in Alicante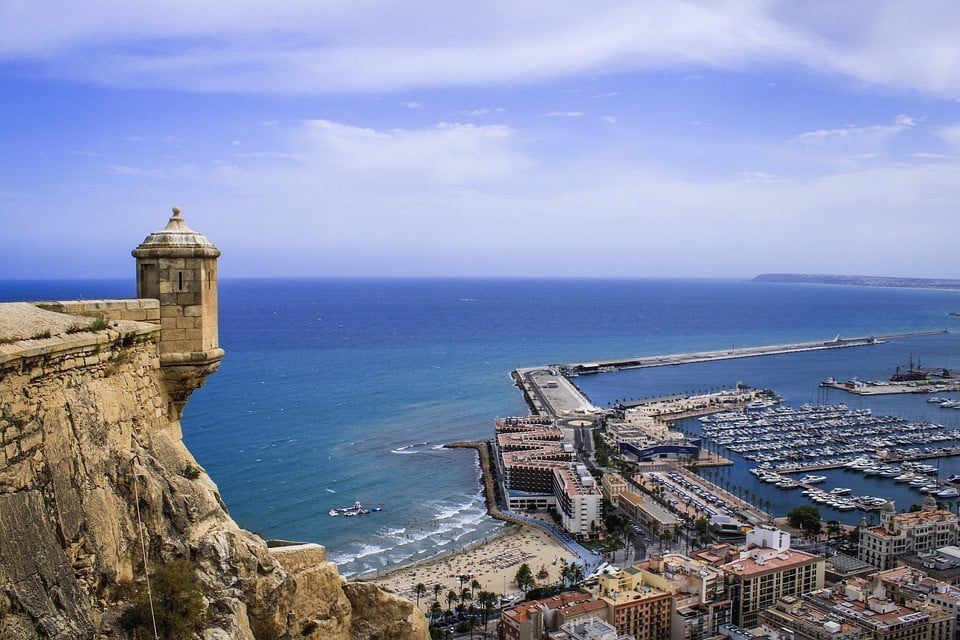 The Best Hostels in Alicante
In a few minutes, you will be booking yourself into that perfect backpacker's hostel in Alicante! With each of the stays a little different from the last, you will be able to find that hostel that best suits how you like to travel!
$$
Shared Kitchen
Rooftop Terrace
Breakfast Not Included
Other than the beaches and historic beauty, your experience at this one of a kind backpacker's hostel will be one of the first things that come to mind when you are telling your friends about your trip to Alicante! Being social, mixing with other travelers, and having a good time is the name of the game at X Hostel Alicante!
With its many cozy lounges, a shared kitchen, and even a rooftop terrace, you will have plenty of room to spread out into chill! Putting you far away enough from the city to get a good night's sleep but close enough still to catch the party, this is one of the top hostels in Alicante to kick off your adventure!
Best Hostel for Solo Travelers in Alicante – Hostelole
$
Live Music
Pub Crawls
Shared Kitchen
If you are wanting to stay right in the thick of the action and not wanting to miss a beat of the heart of Alicante, you will want to be sure to stay at Hostel Ole! Putting you right by Mercado Central and the famous Santa Barbara's, you will literally have all the best sights, restaurants, and bars right outside your door!
When the sun goes down, that's when the party really starts! This youth hostel is home to its very own live music and hosts weekly pub crawls, giving you a local touch to exploring the best bars and clubs in Alicante! For a one of a kind experience, Hostel Ole is sure to blow you away!
$
Terrace
Lounge
Shared Kitchen
At Hostal Numero Trece, you will not only be getting some of the cheapest dorm beds in all of Alicante, but you will also be staying just minutes away from the gorgeous beaches and waters of the Mediterranean! With the Central Market and Museum of Moder Art right outside your doorstep, you couldn't ask for a better place to kick off your holiday in Alicante! What really makes this hostel stand apart is it's laid back boutique-style, perfect for cozying up with a good book in one of the lounges and chatting with other travelers!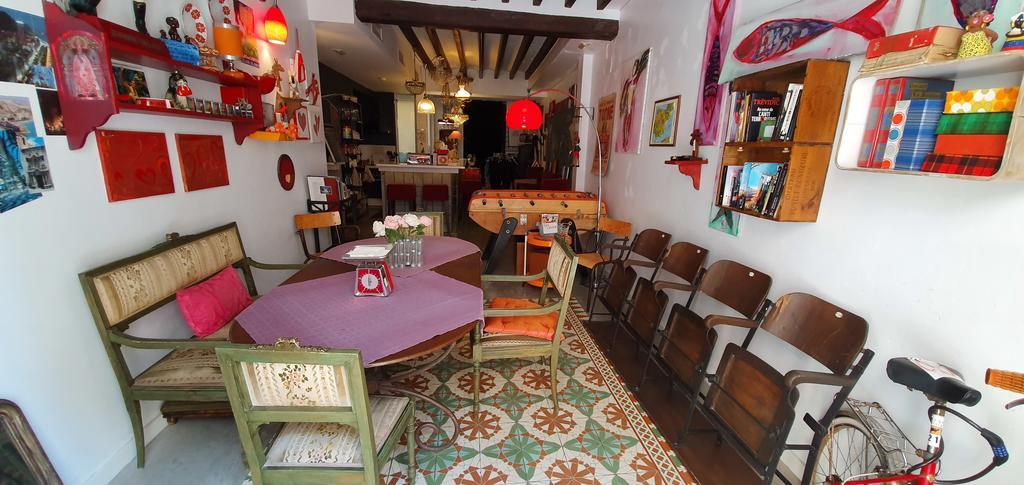 $$
Free Breakfast
Near the Beach
Lounges
Are you traveling with your partner and are needing to inject a little extra romance into your holiday? Barrio Boutik Hostal will give you all the privacy and style of a hotel while still having the vibe and charm of a backpacker's hostel. When you are not cozying up in one of the spacious rooms of the guesthouse, you will find that this stay has a quirky and boutique design perfect for kicking back in and enjoying the atmosphere. When you finally manage to tear yourself away from your bed, you will find that the beach and all the best sights of Alicante are just a few steps away from your door!
Best Hostel for Digital Nomads in Alicante – Hola Hostel Alicante
$$
Balcony
Shared Kitchen
Lounges
If you are a digital nomad, eventually you will need to find a hostel to base yourself out of and get some work done. Hola Hostel Alicante may not have any dorm rooms, but the budget private rooms, undeniable style, and spacious lounges will make for the ideal place to call home and get down to work! After you put your finishing touches on your latest video or article, that's when the fun can really begin! From Hola Hostel you will that the beaches, markets, and the famous San Nicolas Co-Cathedral are just a stone's throw away from your door!
Things DO go missing sometimes…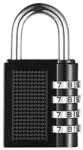 Psst! Heading to a hostel? Don't forget to pack a padlock! It's well worth having one so you can secure your locker and protect your stuff!
More of the Best Hostels in Alicante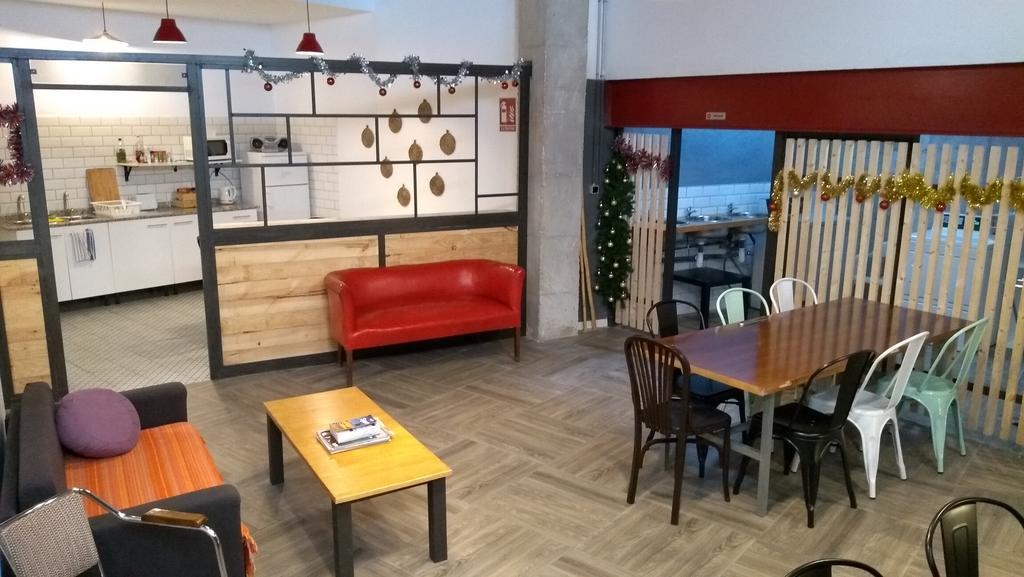 $$
Shared Kitchen
Bike Rentals
Breakfast Not Included
Not only will you have the beach, market, and the Ramblas waiting right outside your door when staying at The Market Hostel, you will also have the Airpor Bus whizzing you directly from the airport to your hostel! With some of the cheapest beds in town, this backpacker's paradise has secured its spot as one of the best hostels in Alicante! Other than the premium location and budget beds, The Market Hostel will truly win you over with its shared kitchen, cozy lounges, and even bike rentals to help get your adventure started off on the right foot!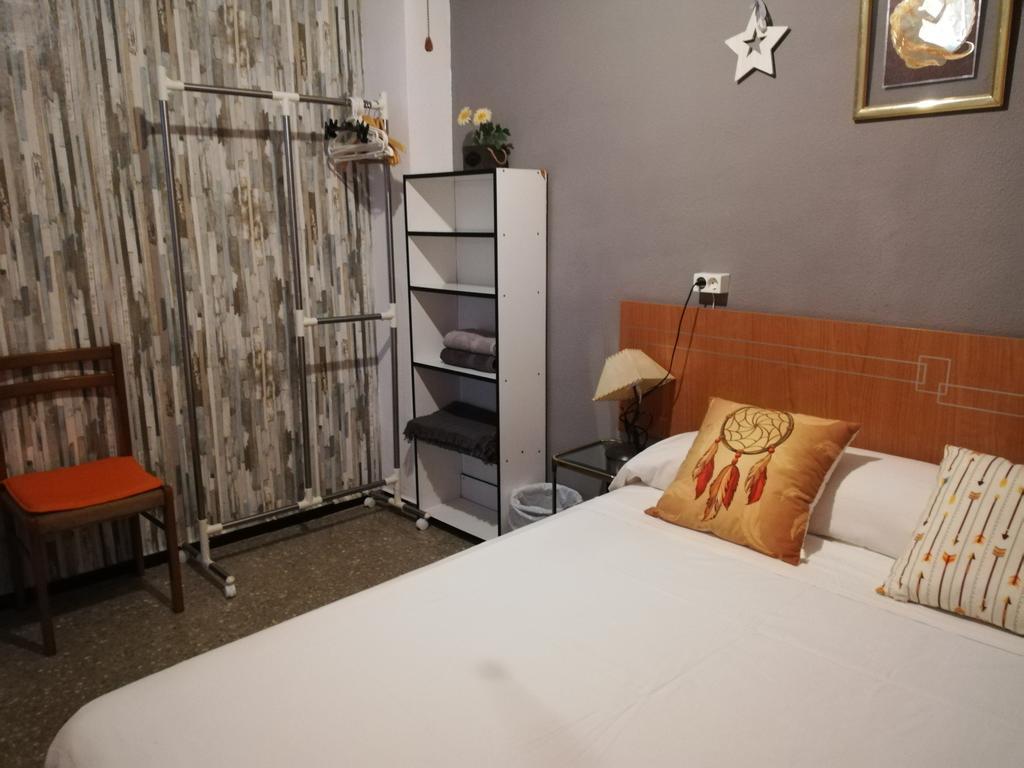 $$
Homestay
Shared Bathroom
Free Coffee
For just a few Euros more you can upgrade yourself from a dorm bed to this cozy private room in downtown Alicante! Each of these simple yet homey rooms will have you staying just minutes away from all the top sights in Alicante.
With the beaches, markets, and museums just a short walk away, you will never have to worry about hailing a taxi or hopping on a tram! And for a budget price, you will have all the added comfort and privacy of a hotel room but for the price of a backpackers hostel! For a good night's sleep and a great location, you could not ask for a better place to call home!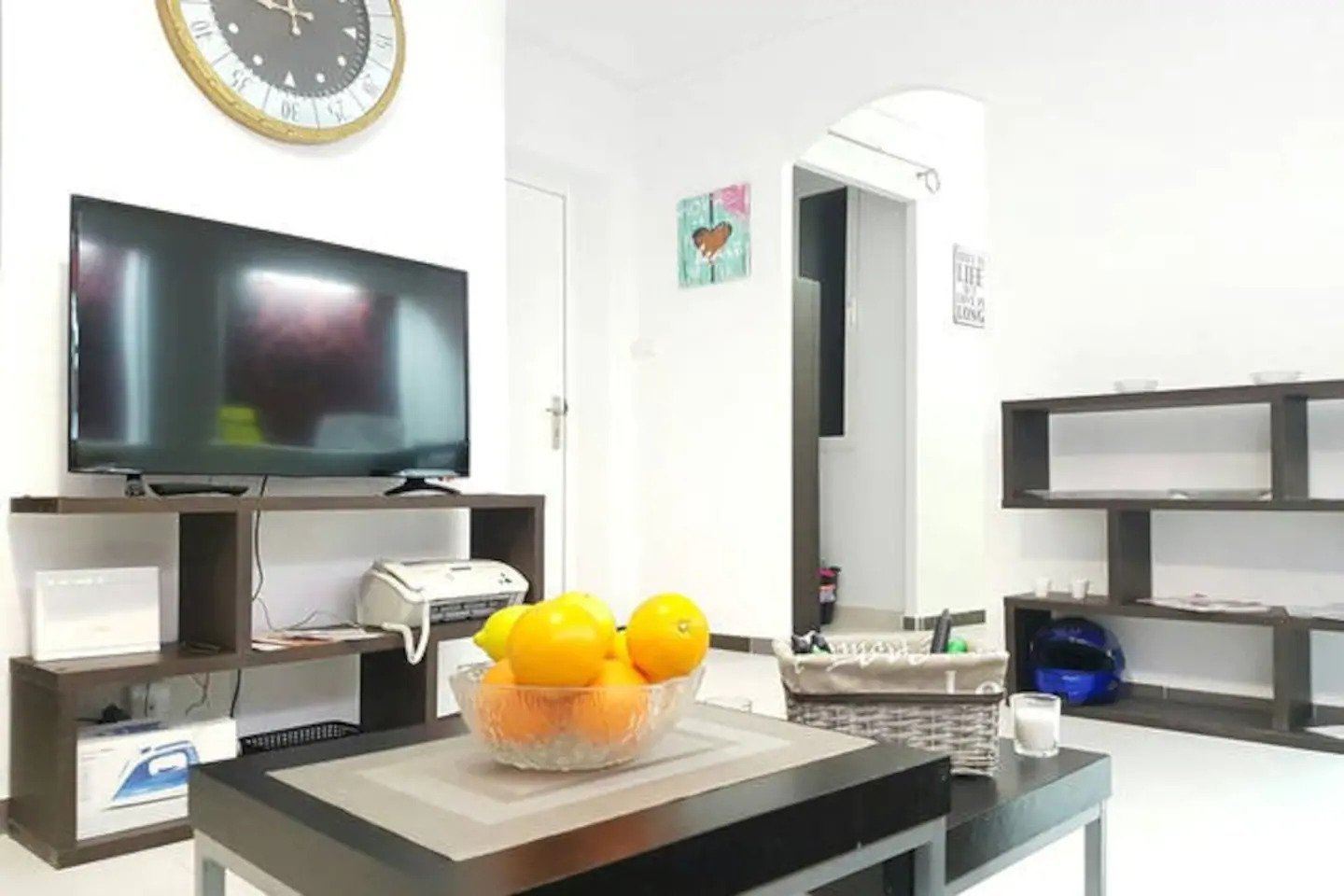 $$
BnB
Near the Beach
Shared Lounge
If you are wanting to truly feel at home in Alicante, Maria's BnB will give you all the charm and comfort of staying with a friend, the privacy of a hotel, and the price of a backpacker's hostel! Each of there cozy rooms will have you well-rested and ready to hop out of bed and start exploring the city the next morning! With the beach only 2 minutes away from the BnB, you adventure waits just a few minutes outside of your door! Top it off with the best markets and museums of Alicante within walking distance of your apartment, you are sure to fall in love with this BnB!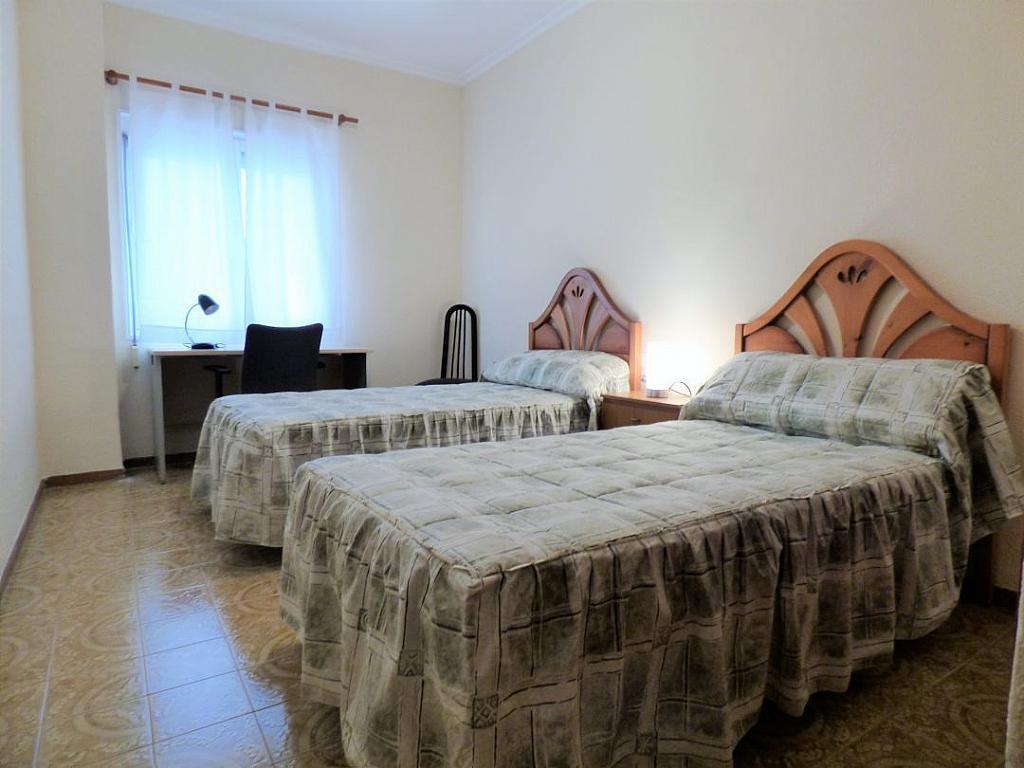 $$
Balcony
Shared Kitchen
Near the Beach
Love Alicante will have you staying in some of the coziest and cheapest budget rooms in town with all of the best sights of downtown Alicante within your grasp! From the castle to the beach, you will be able to start your Spanish adventure simply by stepping out of your guesthouse! This budget hotel has so much more to offer than just a great location, Love Alicante will have you taking in the city with style from the comfort of your very own balcony. Complete with a shared kitchen and comfortable beds you will have to tear yourself away from every morning, this is one stay that you will be coming back to again and again!
Want to save the world?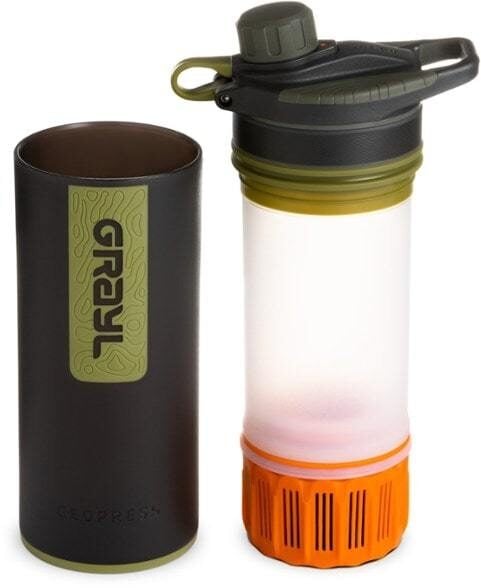 Single-use plastic bottles are a huge threat to Marine Life – Be a part of the solution and travel with a filter water bottle.
The GRAYL GEOPRESS water bottle is the ONLY all-in-one filter water bottle setup you'll need. Whether you need to purify the water from a hostel sink in Kathmandu or a stream trickle in the Andes, the Geopress has got you covered.
Read our full review of the GRAYL GEOPRESS!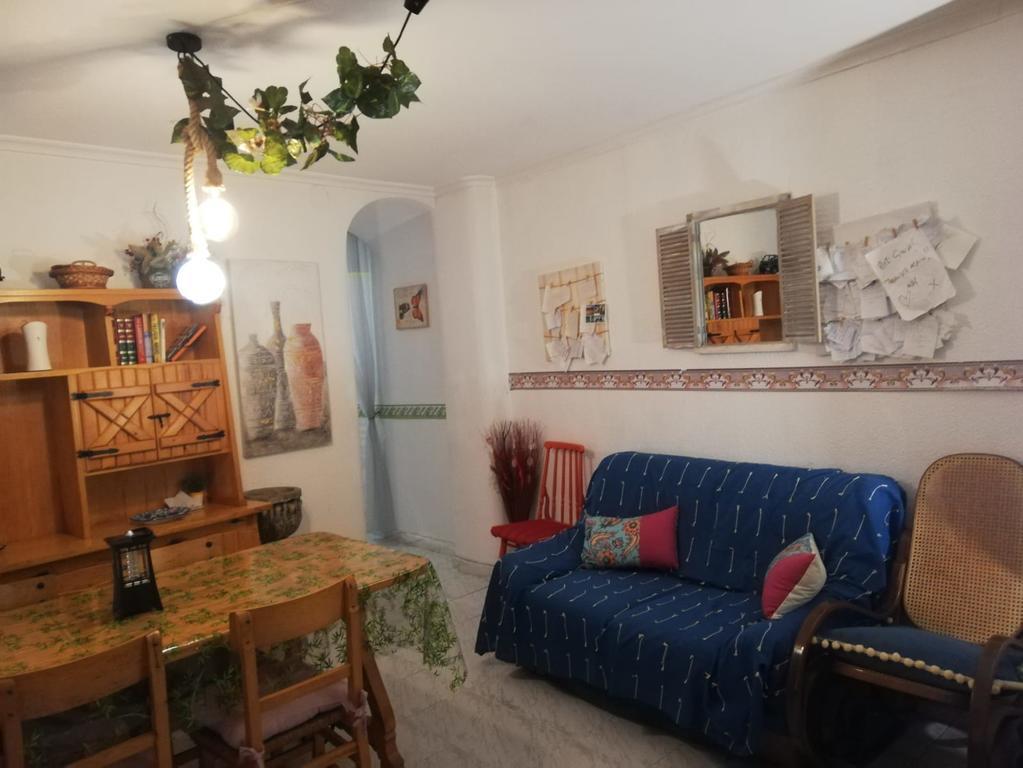 $$
Free Tea and Coffee
Shared Bathroom
Shared Kitchen
Spain and Europe as a whole is not a cheap place to travel through. Luckily for you, this budget guesthouse will have you saving a few extra Euros without giving up any of the comfort and privacy of staying in a hotel! Guest House Captain Meca adopts a colorful artsy style in its rooms, giving you a boutique experience on a backpacker's budget.
With its clean kitchen and shared bathroom, there is no better way to save money while still pampering yourself than by staying at this cozy hotel. What will really make you want to stay in this guesthouse is the fact that the beach and all the best restaurants in Alicante can be found just outside your door!
$$$
Entire Apartment
Kitchen
Free Parking
Regardless if you are looking for a little added luxury or just some more room to spread out in, this BnB will give you free rein of an entire apartment! With its sunny and spacious rooms and kitchen, you will feel just like a local living in the heart of Alicante! With the lively market, castle, beaches, and all of the best restaurants nearby, you could not ask for a better place to call home. No matter if you are a large group or just looking to snug up with your partner, this one of a kind BnB is the perfect place to kick off your dream vacation in Alicante!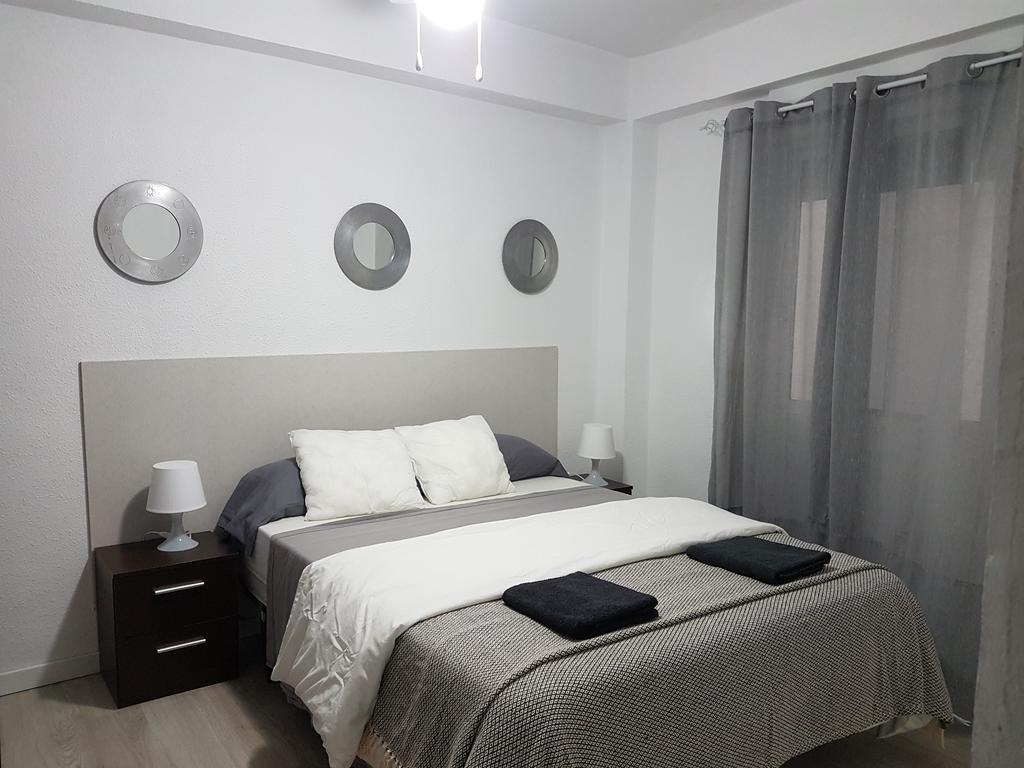 $$
Terrace
Shared Bathroom
No Breakfast
For just a few extra Euros you can leave the dorm rooms behind and move into your very own spacious private room at Centric Rooms Mercado! These budget rooms will have you living a life of added luxury, giving you some much-needed peace and quiet after staying in so many dorms. Even backpackers need a break sometimes. Putting you within a stone's throw of the San Nicolas Co-Cathedral, you will find all the best sights and restaurants around your budget hostel! For cheap rooms and extra comfort, Centric Rooms Mercado is the place for you!
$
Sea Views
Shared Bathroom
Tour Desk
Socorro 11 has budget rooms that even the cheapest backpacker's hostels can't keep up with! For the lowest price in Alicante, you can be waking up in your own private room with stunning views of the Mediterranean from your window! With the beach right outside your hotel, you can't get much closer to the action than this! When you aren't lounging about in your spacious room, Socorro 11 will get your adventure started off right with their very own tour desk! From travel advice to beaches just a few minutes away, this is one of the best budget hotels in Alicante to call home!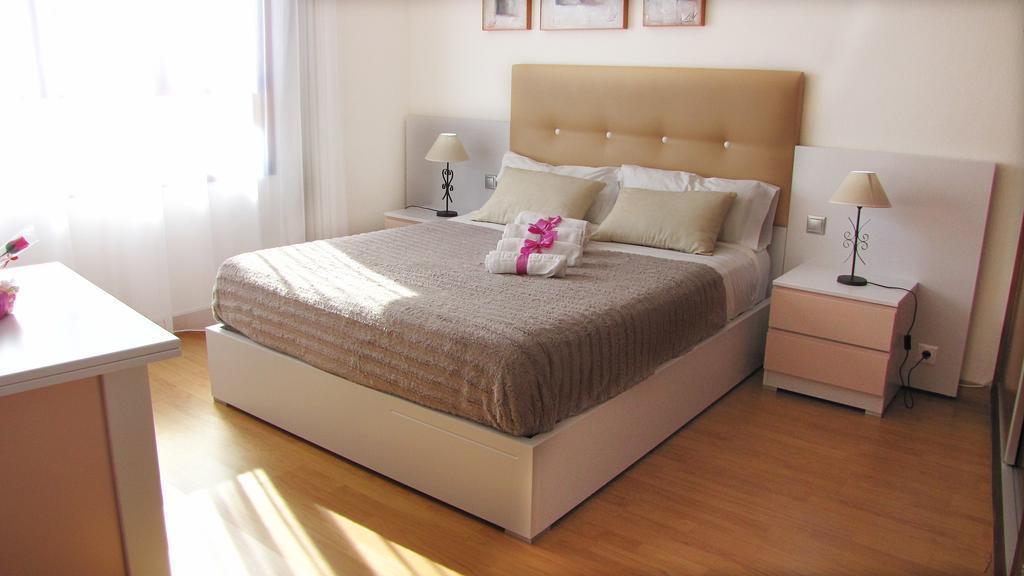 $$
Entire Loft
Kitchen
Travel Maps & Guides
From the very second you step into this BnB your jaw will hit the floor. This boutique-style luxury apartment is nothing short of stunning, with its open living room and views looking over the center of Alicante, this is one loft you will never want to check out of! With all the best bars, restaurants, and bars nearby, you will always have the choice of dining in or treating yourself to one of the restaurants serving mouthwatering Spanish cuisine by your apartment. What will truly astound you is the fact that this BnB will give you this entire loft for not much more than what you would pay for a dorm bed!
We saved one of the best stays in Alicante for last! This luxurious and homey BnB makes for the perfect apartment to wake up in, with light pouring in from the many windows and stunning views of the surrounding city and sea, this BnB is an experience in itself! Complete with a living room, kitchen, and cozy bedroom, you will feel as if you are moving right into Alicante! With the beach just 15 minutes away and tons of restaurants and bars nearby, staying in this BnB is a no brainer!
The Best Travel Backpack?!
Pssssst! Not picked the perfect travel backpack yet? The Broke Backpacker team has tried out over thirty backpacks this year! Our favourite carry on backpack is the Nomatic Travel Bag.
Read our full review!
What to Pack for your Alicante Hostel
Here's some gear our editors take hostelling.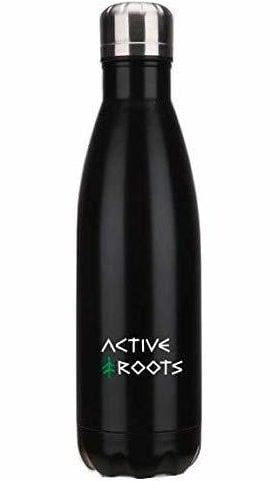 1. Active Roots Water Bottle: Hostels are increasingly meeting backpackers' demands for potable (drinkable) water. Now is better than ever to start traveling with a reusable water bottle! Aside from cutting down single-use plastic, The Active Roots stainless steel water bottle will also keep your favorite beverage hot or cold all day long and it's sized perfectly to fit an entire bottle of wine. 'Nuff said.
2. Power Bank: Everyone knows the mini heart attack when your phone is about to run out of power. Surviving long bus rides without charging stations can be agonizing, which is why every backpacker should have this Anker Power Bank. You can charge your phone up to 5 times, or plug in two devices simultaneously. With high-speed charging and enough power to keep you going for days, you can conquer even the biggest adventures without a problem.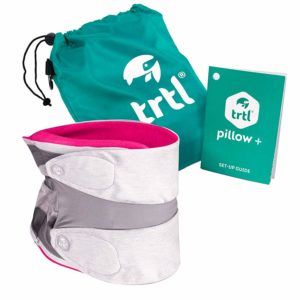 3.TRTL Travel Pillow: Long flights and bus rides are quite uncomfortable (most obvious statement of the day). Most travel pillows… Well, you know how they are. TRTL travel pillow is different. I mean, look at it! It'll cuddle you to sleep every ride and it does a pretty damn good job of supporting your neck so you don't get that stiffness or legendary popping when you stir.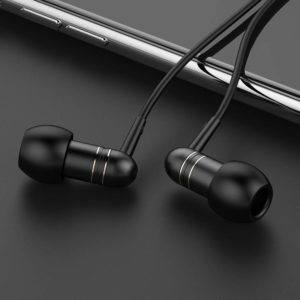 4. Noise-Cancelling Earbuds: Noise in hostels… is a thing. Your bunkmate coming in late, motorbike traffic just below your window, construction on the property or the round-the-clock rooster that seems to follow you to every f*cking hostel. Having a way to escape the noise while you sleep makes for a well-rested morning. Noise canceling ear-buds are a great solution, just put on your favorite artist or load a quick Netflix episode to fall asleep too.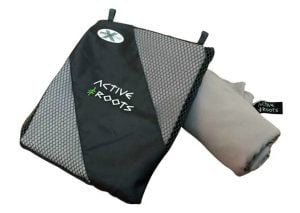 5. Active Roots Microfiber Towel: Having your own towel is a must when traveling since most hostels don't provide them. Plus as a backpacker, use of a towel will extend further than just showers, it's a minimalist yoga towel and a great beach blanket/towel combo! The Active Roots Microfiber Towel is really the best solution for backpacking.
6. Headphone Splitter: Being stuck on a bus or plane with only one phone that has good music or shows downloaded can be pretty annoying if your travel buddy wants to share headphones. With this Headphone Splitter, you won't have to listen with only one ear anymore. Your friend can plug in their headphones at the same time, so both of you are entertained (on both ears!).
Why you should travel to Alicante
Before you can hit the beaches and explore the old quarter you will need to pick a perfect hostel to call home. If you are still torn between a couple of great places, let us nudge you in the right direction! For that classic backpacker's experience, there is no better place to stay than X Hostel Alicante, our pick for the best hostel in Alicante!
Over to you
You can almost smell the food from here! All the great restaurants, sandy beaches, and romantic Spanish houses nestled along the coast await you in Alicante! With I roaring nightlife and so much to explore in the city, you could spend weeks in Alicante and barely scratch the surface of what this city has to offer!
What will really set the tone for your adventure is the backpacker's hostel you call home. From places where you can get some much needed "me time" and hostels meant for socializing, you are bound to find that one stay that fits how you like to travel!
When you were in Alicante did you stay at any great backpacker's hostels we may have missed? Let us know in the comments below!
And don't forget Travel Insurance! We've put together a roundup of Travel Insurance for backpackers – check it out here, or if you're low on time, get a quote from World Nomads, our favorite travel insurance provider.
Getting an estimate from World Nomads is simple – just click the button or image below, fill out the necessary info, and you're on your way!

Do you own or run a kick ass hostel? Want to be featured in this list? Get in touch at [email protected]
Yay for transparency! Some of the links in this post are affiliate links. This means that if you book your accommodation through the site, The Broke Backpacker will earn a small commission at no extra cost to you. Your support helps keep the site going.