Don't be deceived by the ritz and glamour of the tall skyscrapers of Calgary, this city is a home for cowboys and country living. With rodeos and country music, Calgary is a place where you can truly experience the frontier culture in Canada.
Being a bit off of the beaten path and attracting more cattlemen than backpackers, you will not have a whole lot to choose from when it comes to youth hostels and budget hotels.
There is no need to start unpacking just yet! We brought together all the best budget hostels and cheap hotels to one place so you can book with confidence that you will be staying in the top hostels in Calgary!
Pull out your cowboy hats and get ready to boot scoot to adventure in Calgary!
Quick answer: The Best Hostels in Calgary

Do You Want to Travel FOREVER??
Pop your email in below to get a FREE copy of 'How to Travel the World on $10 a Day!'.
What to Expect from the Best Hostels in Calgary
Before we get to the main question let's have a look at why you should be staying at a hostel in the first place. Obviously, there's the super affordable price. Hostels, in general, are the cheapest form of accommodation so you can save quite a bit by staying at one.
However, there's an even better perk! Hostels allow you to meet likeminded travellers from all over the world, make new friends and exchange travel stories and tips, without having to leave the building. The social vibe at hostels is truly unique and can't be found in any other accommodation.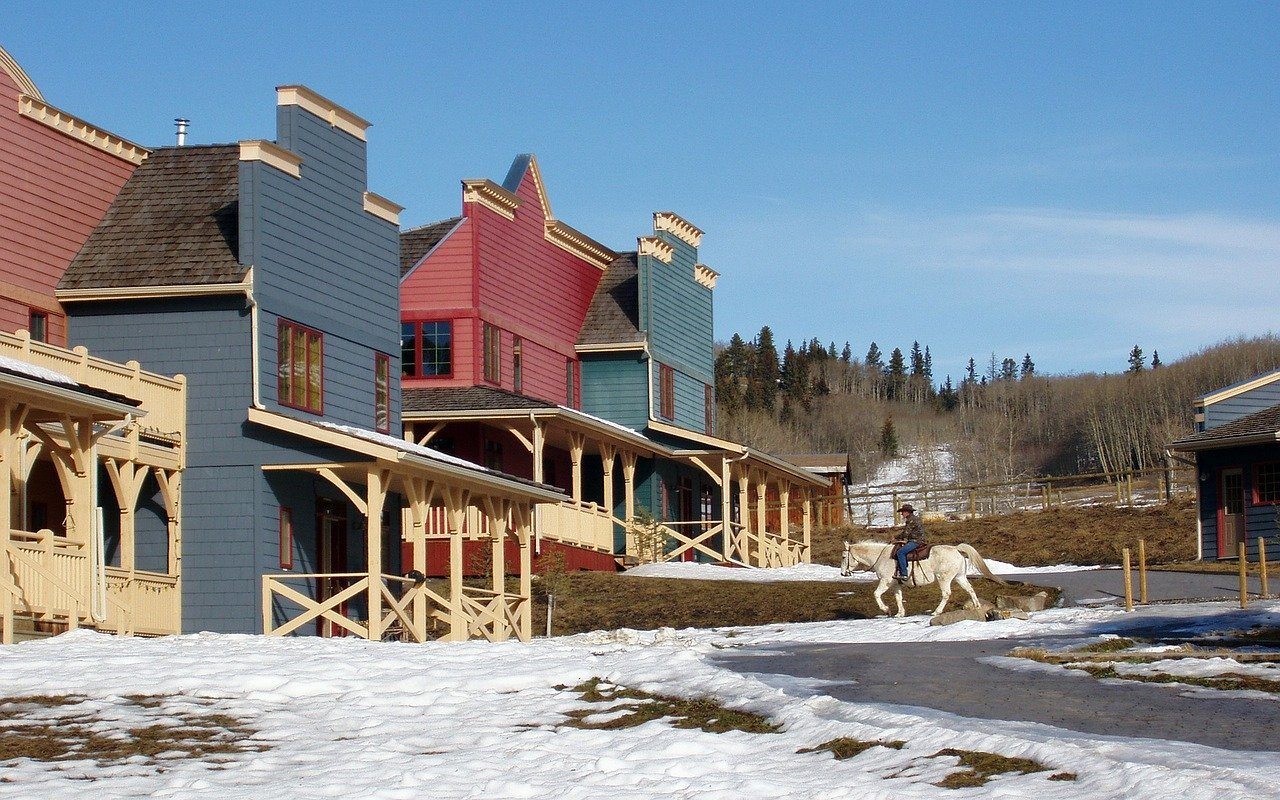 When it comes to hostels in Calgary, it starts to be a bit tricky. Unfortunately, there aren't as many hostel options as you would find in other cities, but don't worry, there are plenty of other budget accommodations as well.
Bed and breakfasts, homestays and guest houses are just as affordable as hostels, but offer a slightly different vibe, without the social aspect that hostels are known for. However, you get the chance to connect with the host or owner and get some local knowledge on how to spend your time in Calgary. Budget hotels are an option too, but they're definitely more expensive.
When looking for a hostel or budget accommodation, we'd normally recommend looking on HOSTELWORLD. This platform offers the best hostel options with a reliable review and rating system. But since there aren't many options in Calgary, you might have to check on booking.com or other booking platforms. Note that you'll be less likely to find hostels there, but more budget hotels and bed and breakfasts.
Before visiting Calgary, it's important to know that there are plenty of areas and districts that all offer different attractions and vibes. This is why it's essential to know where to stay in Calgary before you start travelling. We've listed out three favorite neighborhoods below:
Downtown: a large neighbourhood located at the heart of Calgary, filled with historical landmarks. It's a great base for first time visitors.
Victoria Park: located south of the downtown core and one of the oldest communities in the city. It's the perfect place for travellers on a budget.
The Beltline: the liveliest neighborhood in Calgary with great nightlife options, located in the southwest of the city centre. It's the place to see and be seen
Most accommodation options can be found towards the Downtown area and Victoria Park. There are some exceptions of course, but those two neighborhoods will be the ones you should keep an eye on, as the room rates are a bit lower as well.
The Best Hostels in Calgary
From the best hostels to the coziest Calgary BnBs, this list will help you find that one stay in Calgary that best suits how you like to travel!
1. Best Overall Hostel in Calgary – Wicked Hostels
There is not a single backpacker's hostel in Calgary that can hold a light to Wicked Hostels. This stay has carved its name as the top hostel in Calgary with its tons of freebies. With free breakfast, laundry, and even club entry, this hostel will provide you with a little bit of everything.
They will really get the party started with their karaoke nights, pub crawls, and Wild Wings Nights! Out of all of the hostels and BnBs in Calgary, this is the one stay where you will that classic backpacker's experience!
Why you'll love this hostel:
Located in the Beltline nightlife district
Games room
Free Parking
When staying at the Wicked Hostels, you can expect way more than just a basic dorm room. You can choose between different room options, from 4-bed female-only to 8-bed mixed dorms. If you prefer more alone time, there are charming private rooms with a great city view as well. Note that all rooms have access to shared (but very clean) bathrooms.
If you want to connect with your family back at home, you can easily do that thanks to the high-speed Wifi which is available throughout the whole building.
The common room offers comfy sofas where you can either get some work done on your laptop, or once you're finished, hang out with all other travellers and make new friends.
To explore the best area of Calgary, head to the reception and grab one of the free city maps. Red Mile district is further down 17th Avenue from the property and Calgary city center and CORE Shopping Center is only 19 minutes' walk away.
2. Best Hostel for Solo Travelers in Calgary – Hi Calgary City Centre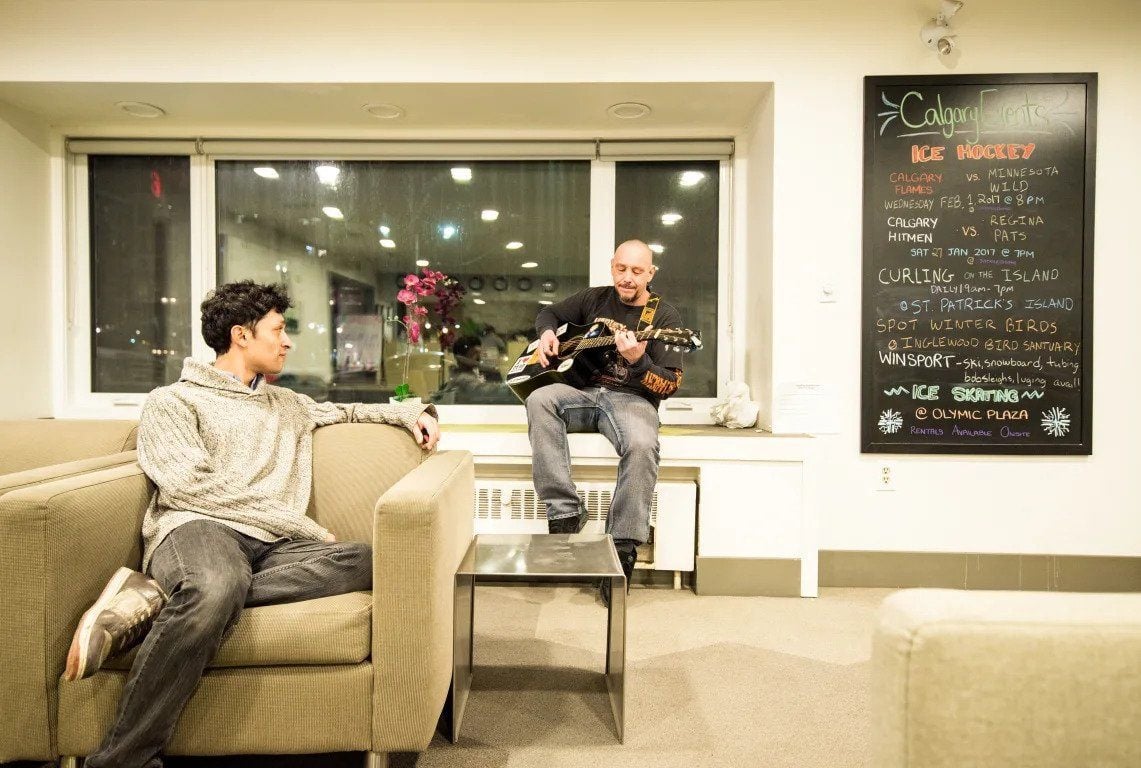 If you are looking for a backpacker's hostel that will put you within minutes of all the best sights, restaurants, and bars in Calgary, look no further than HI Calgary City Centre! When you aren't out tasting all of the local delicacies and experiencing Canada's unique culture, this hostel is the perfect place to just kick back in the lounge and meet other travelers!
If though you are a solo traveler, you will find that the shared kitchen and relaxing lounges are great places to meet other guests also looking for an adventure in Calgary!
Why you'll love this hostel:
Lots of freebies
TV and recreation room
Family rooms
We're not gonna lie, HI Calgary City Centre is a huge competitor with our overall best hostel choice. Simply because it just offers so many amazing amenities and freebies.
HI Calgary City Centre is part of HI Canada, a not-for-profit organization on a mission to build a community of conscious travellers who share a greater understanding of people, places and cultures. And with over 1500 positive reviews, that mission was a full success. The hostel is going strong with a 9.1/10 rating.
You can enjoy super clean and spacious rooms. From female-only and mixed dorms to private rooms, and even family rooms with a private 40″ TV and an en-suite bathroom, there's plenty to choose from.
Head to the lobby to socialize and meet other travellers, chill in the TV room or read a book in the quiet room. There are free computers and Wifi, which makes this hostel ideal for Digital Nomads as well.
Exploring Calgary is easy from the hostel's location: a quick walk takes you to the city centre where you can find dining, shopping, entertainment, transportation, cultural districts for every taste and budget. Other attractions are easy to get to with the help of the nearby CTrain (free transportation within the city centre). The Calgary Airport Express Bus is two blocks away while Allied Airport Shuttle Bus stops across the street from the hostel
3. Best Cheap Hostel in Calgary – The Calgary Hub
Shared Kitchen
Near the Airport
Bringing together all the chill vibes of a hostel and the small touches of home from a BnB, this one of a kind backpacker's hostel is the perfect place to kick off your adventure in Calgary. If you have an early or late flight, this hostel is near the airport, only 10km away!
Even if you are just looking to take in the sights of Calgary, the Stampede Park and McMahon Stadium are just a few kilometers away! With free coffee in the morning and a garden made for meeting other travelers, there is no better hostel in Calgary to just put up your feet and relax!
Why you'll love this hostel:
Super homely vibes
Indoor and outdoor fireplace
Great staff
This isn't just a normal hostel, this is a true little home away from home. With cozy vibes and a great common area, you'll feel super welcome as soon as you step through the door. The staff is known to be helpful and attentive, so you'll be well looked after too.
To save a bit more money, make use of the well-equipped kitchen and create a tasty meal instead of eating out. If hunger seems to overcome you during the night, head to the vending machine and pull yourself a snack.
During the day, chill on the common area sofa with other travellers and fire up the indoor fire place during the colder months. It really creates a unique atmosphere that not a lot of hostels can offer. There's an outdoor terrace as well, perfect to sunbathe in the afternoon sun.
It might not be the biggest, most glamorous hostel, but it surely offers some bang for your buck!
4. Best Hostel for Couples in Calgary – Bright Home BnB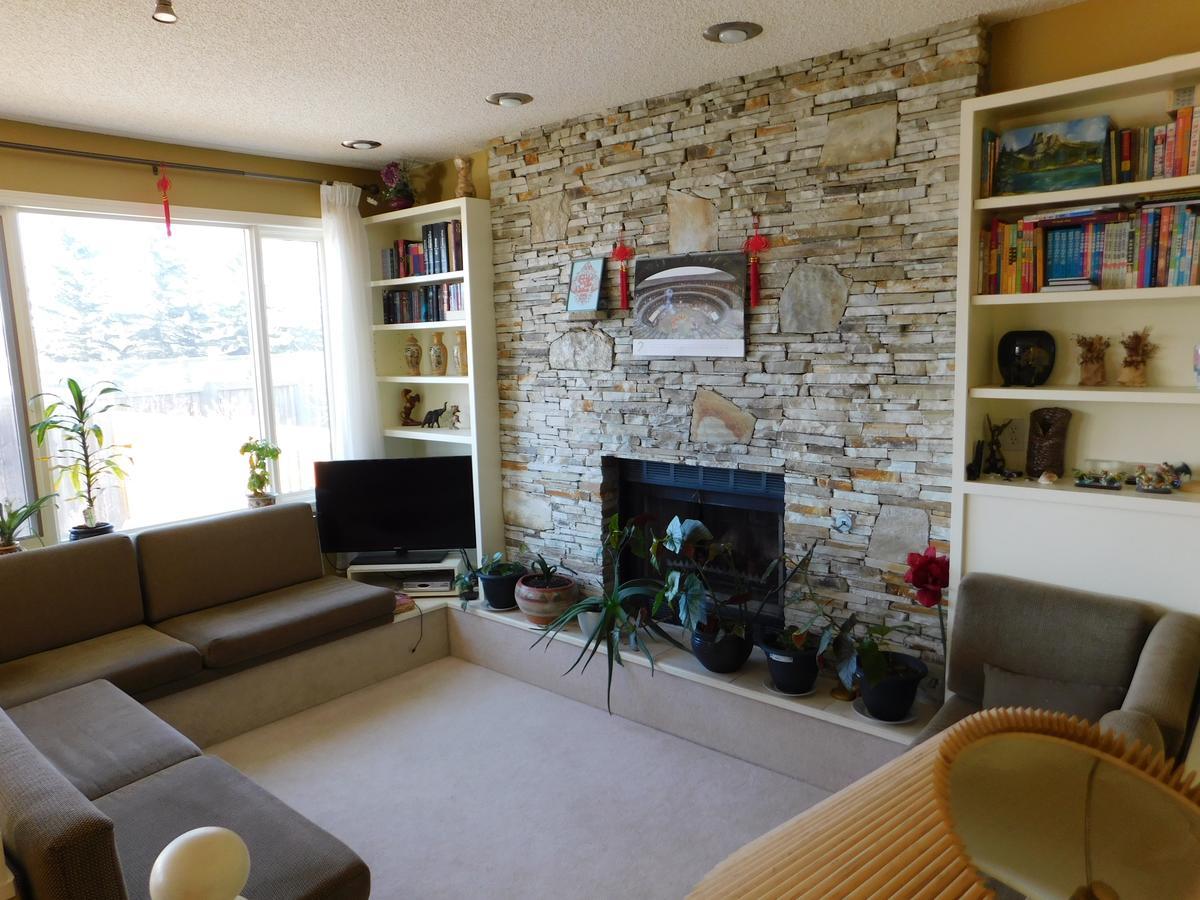 Hiking Trails
Breakfast Not Included
If you and your better half are traveling to Calgary, don't ruin the mood by staying in a backpacker's hostel, why not check out a cozy BnB instead? With its sunny glass-enclosed terrace, homey rooms, and relaxing lounges, this BnB is one of the best places to reignite the spark while on the road.
With the train just 1km away, you will have the entire city of Calgary laid out before your feet! There is no better place to kick off your vacation than by waking up with a tea in hand and watching the sunrise on the terrace or balcony over another perfect day in Calgary!
Why you'll love this hostel:
Great location
Free bathrobes and slippers
Free parking
While it might not be a hostel, this Bed and Breakfast offers plenty of great amenities to make up for the price. And if you and your loved one are sharing a room anyway, you can easily split the bill and it becomes a little luxury budget accommodation.
You can find some of the best hiking trails in Canada from the hostel's location. Ask the staff at the reception for their personal recommendations and insider information on the area. Local knowledge is always the best!
If physical activities just aren't your thing, don't worry, there's plenty of other options for you to do. Chill in your room while watching a bit of TV, read a book in the lovely garden or head out to explore the neighbourhood – there are tennis courts, shopping malls and swimming pools nearby. You won't get bored here, that's for sure.
Once you come back from a long day, jump into your bathrobe and slippers after a hot shower and watch a bit of Netflix with the free high-speed Wifi.
Bright Home BnB is one of our favourites in Calgary but they're not taking guests right now. We're not sure if they're closed for good but we hope they'll come back soon.
5. Best Hostel for Digital Nomads in Calgary – Unwind Place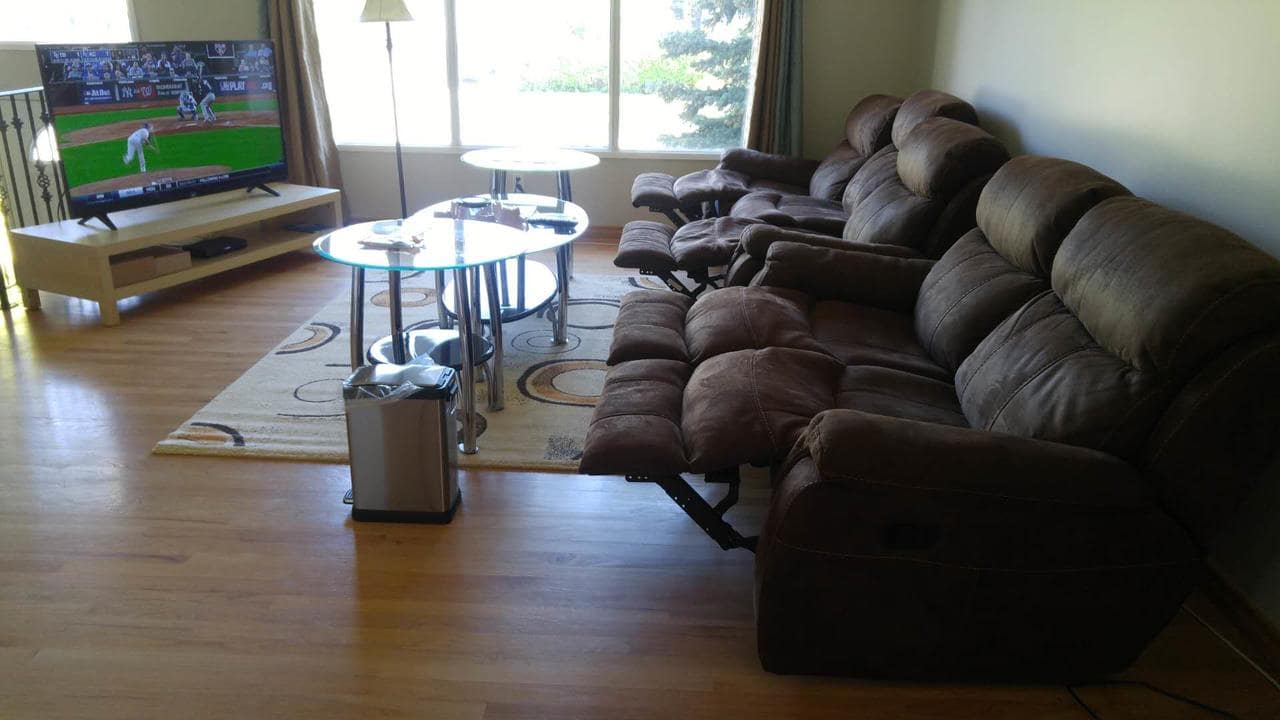 Are you a digital nomad who needs a place to crash for a few days to catch up on some writing or editing? This BnB will give you all the same price and laid back atmosphere as a backpacker's hostel but with a quiet environment and great workspaces to write in peace.
Each of these spacious and comfortable rooms come with their very own desk, making for the perfect place to spread out your gear and get to work! With its very own terrace and cozy lounge, this stay will make you feel right at home in Calgary's relaxing suburbs.
Why you'll love this hostel:
Free parking
Very clean bathrooms
Cute garden
If you need a break from work, grab a cup of coffee and head out to the cute garden to enjoy some fresh air. It's also a great place to read a book or get lost in your thoughts, especially during the warm summer day afternoons.
Nick, the owner, is known to be super accommodating and very attentive. If you need any help or recommendations during your stay, don't hesitate to reach out to him.
Note that it's not a luxury accommodation, but more like a little home that has a very welcoming vibe. If you're just looking for a place to crash and get some work done, you'll absolutely love it. There are public transport connections to the heart of the city, however you'll be better off by driving your own car when staying at this B&B.
Unwind Place is one of our favourites in Calgary but they're not taking guests right now. We're not sure if they're closed for good but we hope they'll come back soon.
Is This the Best Backpack EVER???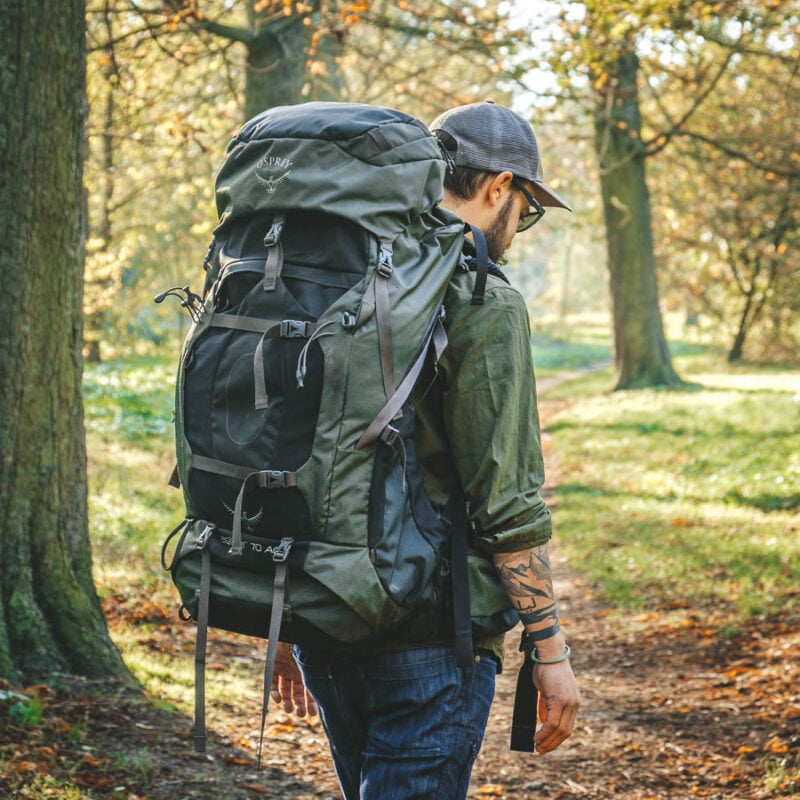 More of the Best Hostels in Calgary
Haven't quite found what you were looking for yet? Don't worry, we've got plenty more awesome hostels coming your way – so you can find the perfect one for you!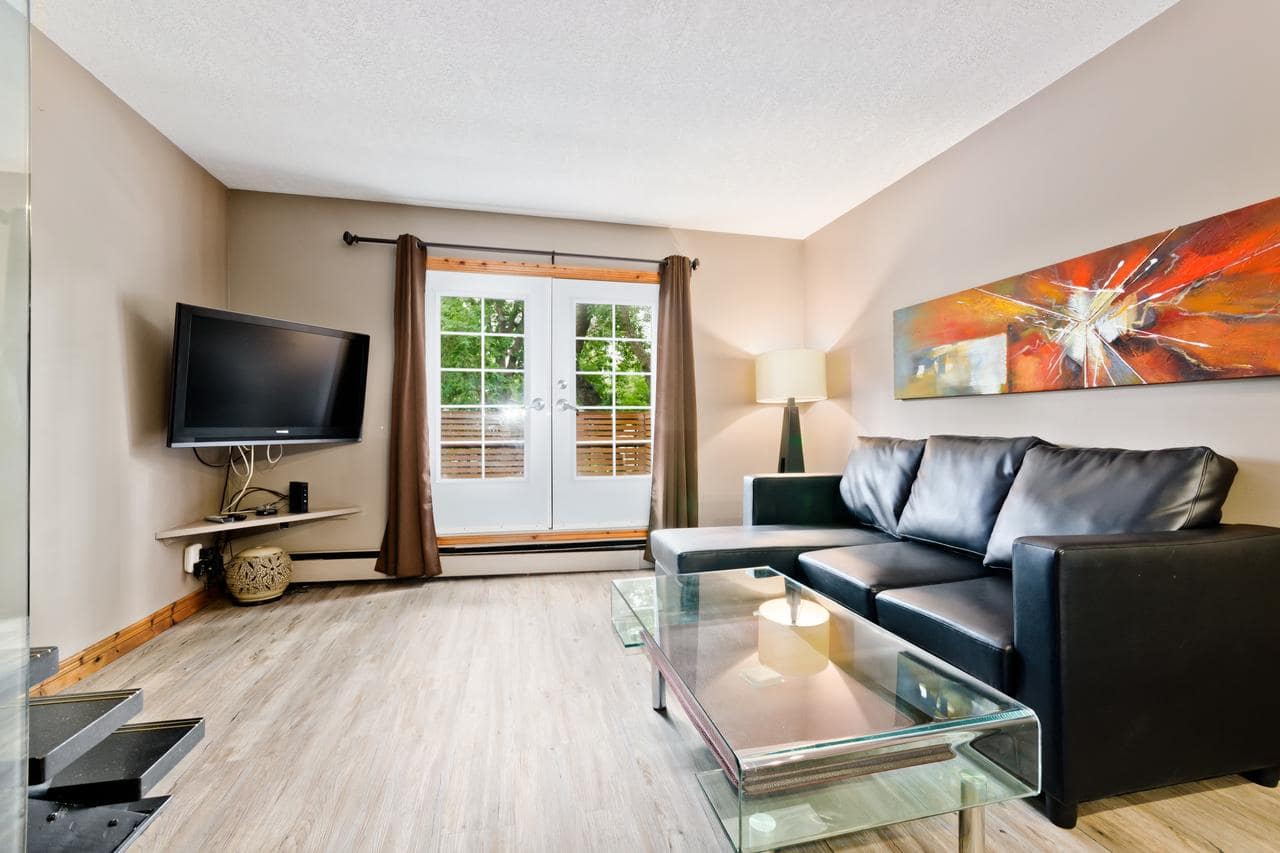 This brand spanking new budget hotel will blow you away with its spacious studios and a location putting you within 10 minutes of downtown Calgary. Putting you within a stone's throw of Calgary Stampede and the memorial park, there is no better place to base yourself out of!
With its ultra-modern, sparkling clean rooms, you will be staying in a BnB with all the luxury of your 5-star hotels! Although this is a step up from your backpacker's hostels, M Lofts will make every penny well spent with its spacious rooms and vibe that makes you feel right at home!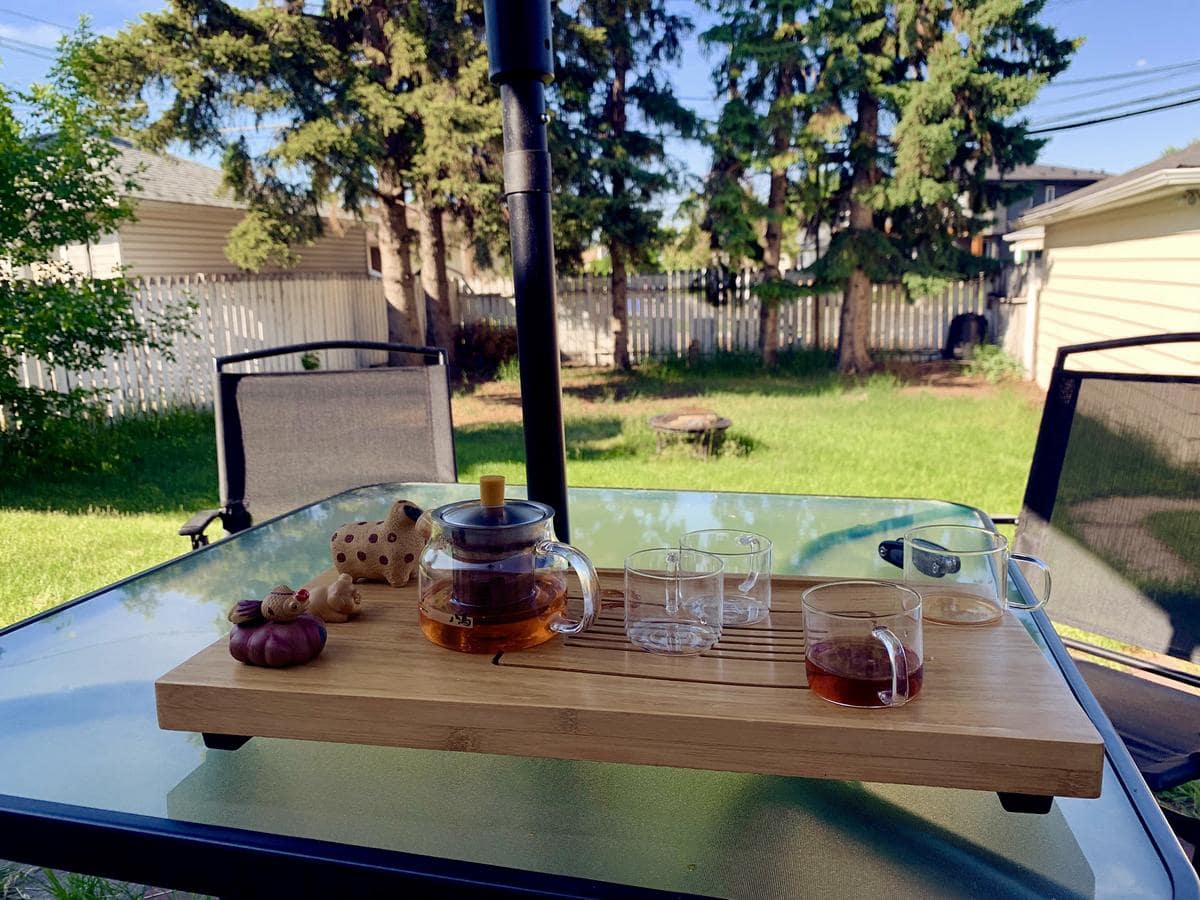 Shared Kitchen
Shared Lounge
Even though you will be staying in one of the more quiet and peaceful neighborhoods of Calgary, this BnB will have you staying right in front of a bus stop taking you to the downtown. With this homestay's sparkling clean rooms, homey vibes, and inviting lounge, you will feel like you are staying in your long lost home away from home rather than is a boring old hotel. If you are looking to get out and have an adventure, some of the best hiking and cycling trails in Calgary are located right by this BnB!
There is no better place to kick back and relax in Calgary than from the sunny rooms with floor to ceiling windows in the city's suburbs. Although you will be in one of the more quiet neighborhoods of Calgary, you will still have all the best sighs and restaurants a short walk away. From your floor to ceiling windows, you will be given sweeping views of the city with the Calgary Tower being seen right from your apartment! Complete with a hot tub and even a gym, you will be having a luxury stay for just a little more than what you'd pay for a dorm bed at a hostel!
Free Bikes
No free breakfast
If you are wanting to truly live that North American suburban life, then this homestay is perfect for you! This spacious and homey BnB will have you staying in cozy rooms, lounging in a spacious living room, and soaking up the sun in their relaxing backyard. You will also find that there are plenty of cycling trails nearby if you are wanting to get out and explore Calgary's stunning natural beauty. With its welcoming atmosphere, you will feel just like part of the family while staying in this warm and inviting homestay!

Our GREATEST Travel Secrets…
Pop your email here & get the original Broke Backpacker Bible for FREE.
Castlebrook Way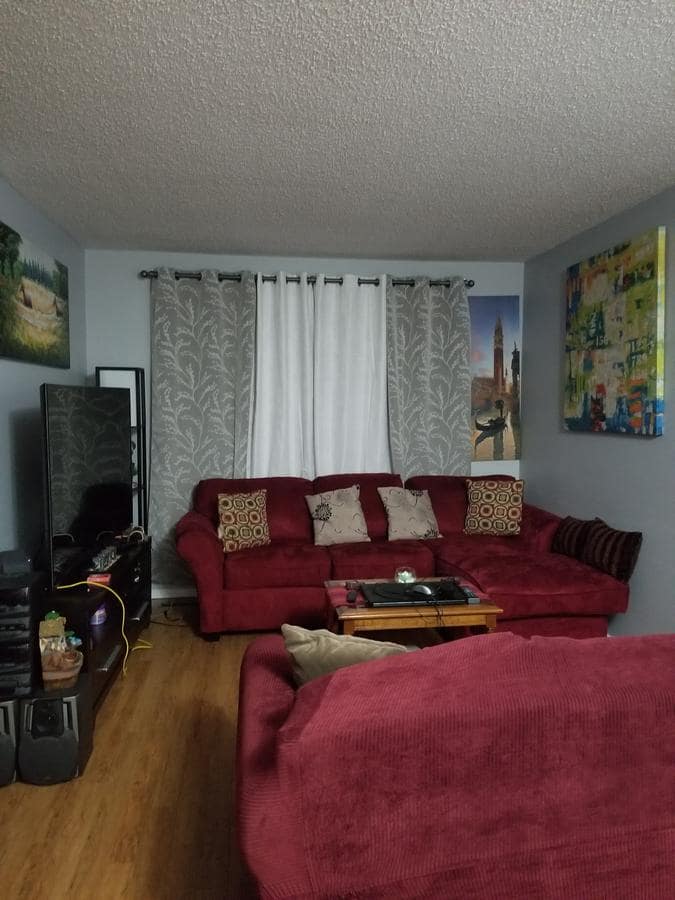 Train Station Nearby
Breakfast Not Included
Looking for another budget stay in Calgary close to the airport? This BnB will have you staying just 8km away from the departures terminal in one of the coziest and homiest houses in the neighborhood! If you are looking to explore some of Calgary, you will find that the Zoo Botanical Park and the Prehistoric Museum are just a short ride away! Located in a quiet suburb, right by the train station, you can enjoy the peaceful side of Canada while still having all the best sights in Calgary a short tram ride away!
Castlebrook Way is one of our favourites in Calgary but they're not taking guests right now. We're not sure if they're closed for good but we hope they'll come back soon.
Home Sweet Hostel
Although you won't find any dorm beds at this stay, the owners of this BnB gear this home towards adventure travelers and backpackers. With its relaxing vibe and homey atmosphere, you will feel like you are staying with friends rather than at an impersonal hotel. Even though you are in the suburbs, you will find tons of restaurants and bars nearby! Get ready for a journey where the nights are spent lounging about in the living room, chatting in the garden, or huddling around the fire while snacking on some delicious barbeque!
Home Sweet Hostel is one of our favourites in Calgary but they're not taking guests right now. We're not sure if they're closed for good but we hope they'll come back soon.
Jenny & Pete's BnB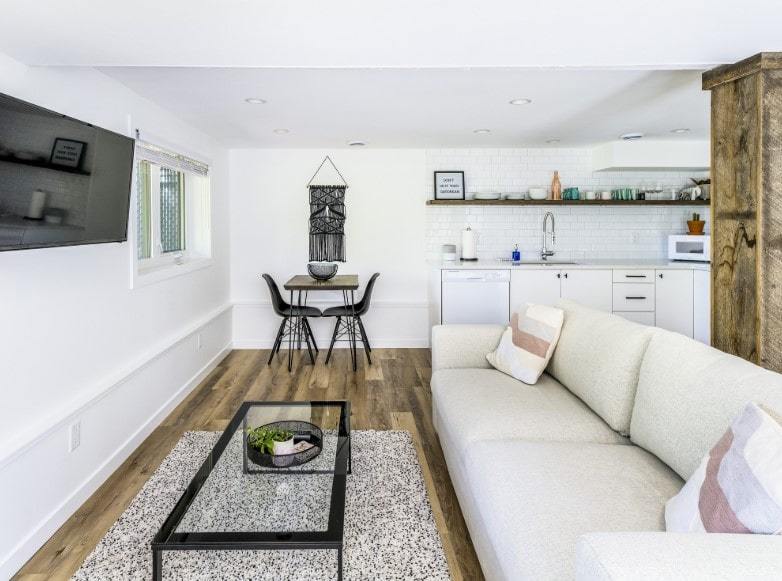 There is no need to confine yourself to a dorm room when you can literally call a whole apartment your home during your stay in Calgary! With its bright and sunny rooms and boutique-style, this BnB in the heart of Calgary will make you feel more like a local than just another traveler. What will really make your jaw drop is the designer decor, wooden beams, and polished hardwood floors. Top it off with this home being over 100 years old, you won't be able to find a more charming place to base yourself out of when exploring Calgary!
Jenny & Pete's BnB is one of our favourites in Calgary but they're not taking guests right now. We're not sure if they're closed for good but we hope they'll come back soon.
Kim's BnB
This is another BnB that will give you the same price as a backpacker's hostel but all the comfort and luxury of a 5-star hotel. Other than the spacious rooms on the 20th floor of this apartment building, this complex also comes with its very own gym, terrace, and a fire pit. It's not only the stunning decor inside the apartment that will make you fall in love with this BnB, but the views of Calgary from the deck will make you never want to check out! Located in the heart of downtown Calgary, backpackers will be able to pamper themselves in this one of a kind budget stay!
Kim's BnB is one of our favourites in Calgary but they're not taking guests right now. We're not sure if they're closed for good but we hope they'll come back soon.
FAQ's on the Best Hostels in Calgary
Booking a place to stay is never easy. That's why we listed the most frequently asked questions about hostels in Calgary and did our best to answer them below.
Travel Safety Tips for Calgary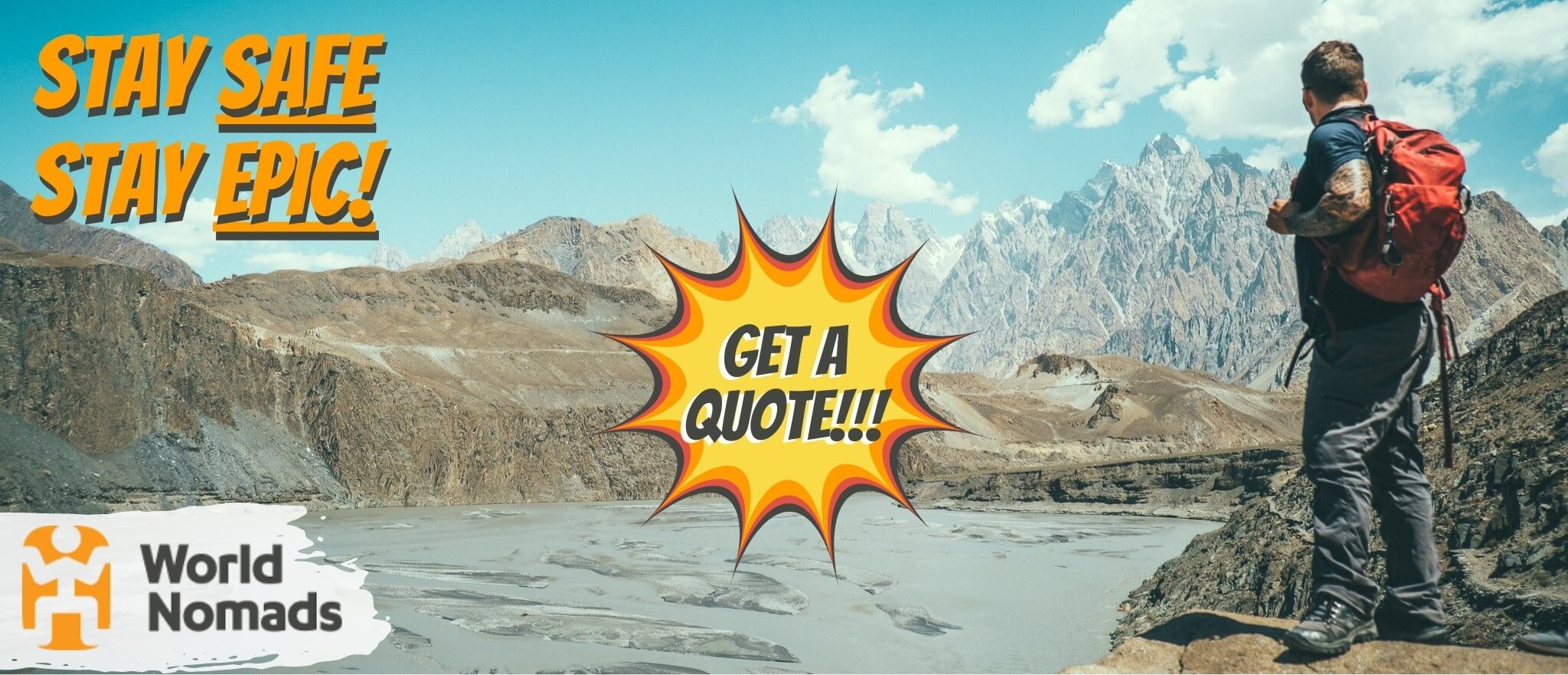 World Nomads' mission is to support and encourage travellers to explore their boundaries. They offer simple & flexible travel insurance, and safety advice to help you travel confidently.
They've been doing it since 2002 – protecting, connecting, and inspiring independent travellers just like you.
Get a quote below or read our in-depth review!
World Nomads provides travel insurance for travelers in over 100 countries. As an affiliate, we receive a fee when you get a quote from World Nomads using this link. We do not represent World Nomads. This is information only and not a recommendation to buy travel insurance.
More Epic Hostels in Calgary and North America
Hopefully by now you've found the perfect hostel for your upcoming trip to Calgary.
Planning an epic trip all across Canada or even North America itself?
Don't worry – we've got you covered!
For more cool hostel guides around North America, check out:
Final Thoughts on the Best Hostels in Calgary
Calgary puts you right on the edge of adventure! With the Banff National Park and all of Canada's most breathtaking lakes and mountains nearby, you will be torn between the bars in Calgary and the great Canadian wilderness!
But what will really make your adventure in Calgary one to remember is the hostel that you call home.
From your classic backpacker's hostels to cozy homestays, Calgary has a place to suit all kinds of travelers. But for us, Wicked Hostels takes the cake for giving travelers that perfect hostel experience in Calgary!
Are we missing any great backpacker's hostels in Calgary from our list? Let us know in the comments below!
---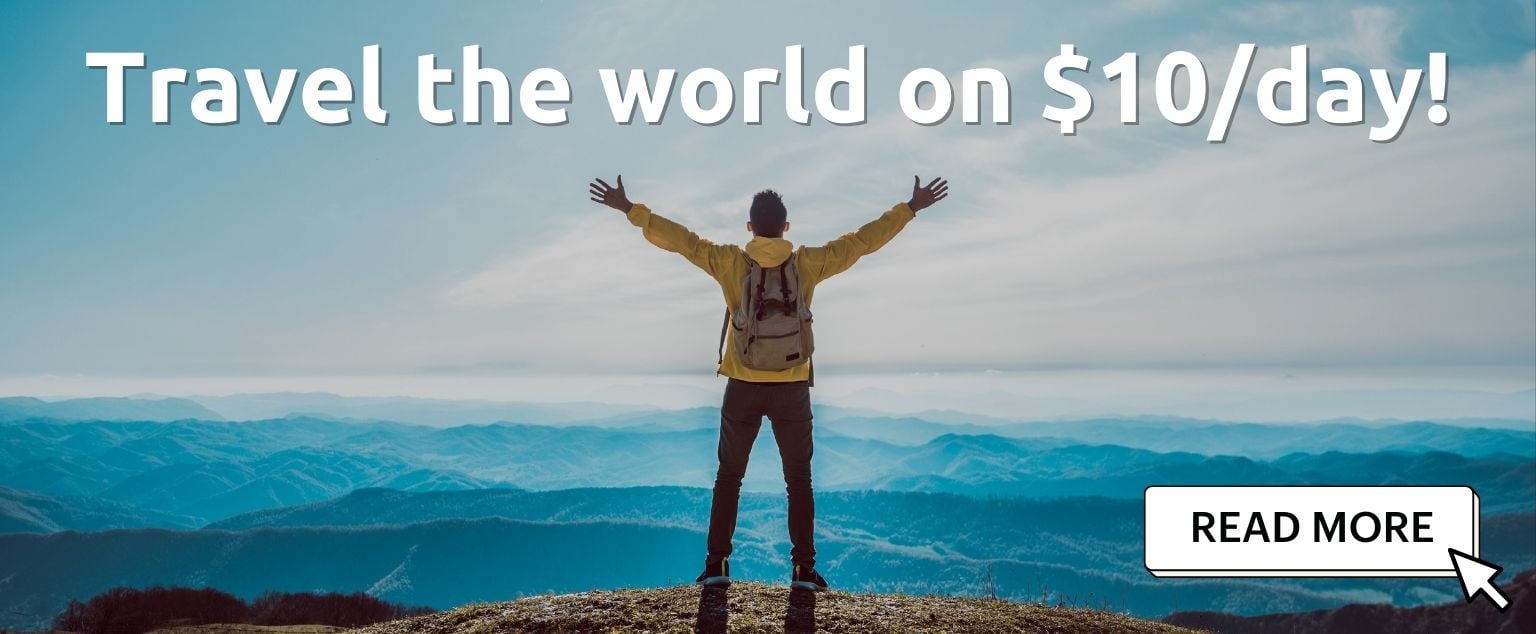 And for transparency's sake, please know that some of the links in our content are affiliate links. That means that if you book your accommodation, buy your gear, or sort your insurance through our link, we earn a small commission (at no extra cost to you). That said, we only link to the gear we trust and never recommend services we don't believe are up to scratch. Again, thank you!