Step back into the past and stroll down the historic stone lanes of Cordoba! What was once the mighty capital of Islamic Spain is now a living breathing museum filled to the brim with awe-inspiring architectural wonders and charming lanes. From the monuments to the undeniable charm, Cordoba is a city you can not help but to fall in love with.
Being one of the most breathtaking cities not only in Europe but the entire world, you will find tons of backpackers hostels sprinkled throughout Cordoba. But finding that one hostel that fits how you like to travel may take hours of endless researching and flipping through countless tabs.
Lucky for you, we made booking into that perfect backpackers hostel a breeze! Bringing all the best dorm beds to one place, now you can find the best backpackers hostels in Cordoba with the snap of your fingers!
Pack your bags and get ready for the adventure of a lifetime, all the history and wonder of Cordoba awaits you!
Quick answer: The Best Hostels in Cordoba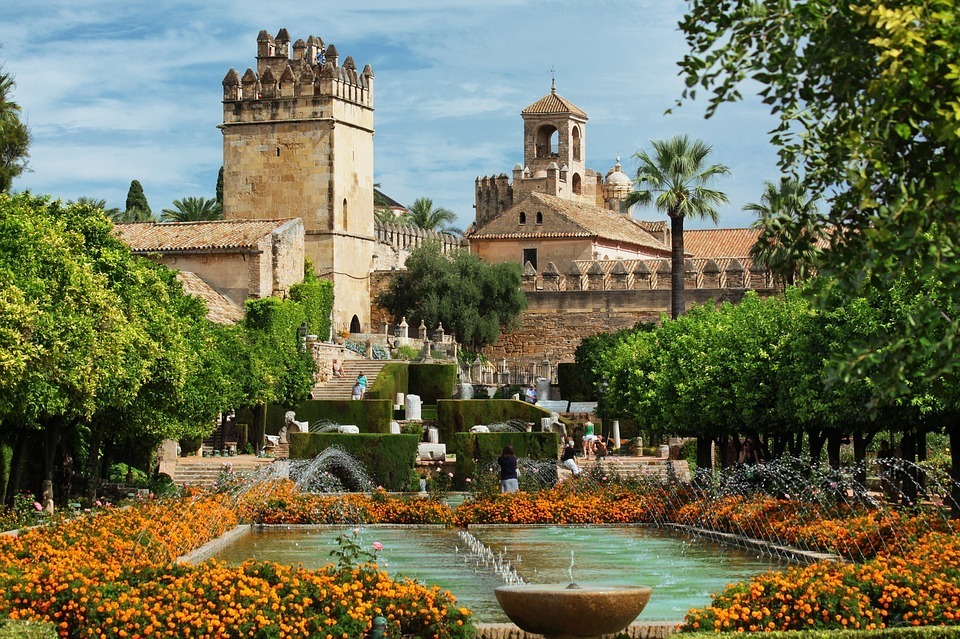 The Best Hostels in Cordoba
The first step to having a memorable adventure in Cordoba is picking a hostel that sets the tone for your trip. Each of these hostels is a little bit different from the last, so keep your eyes peeled for the hostel that suits how you like to travel!
Best Overall Hostel in Cordoba – Osio Backpackers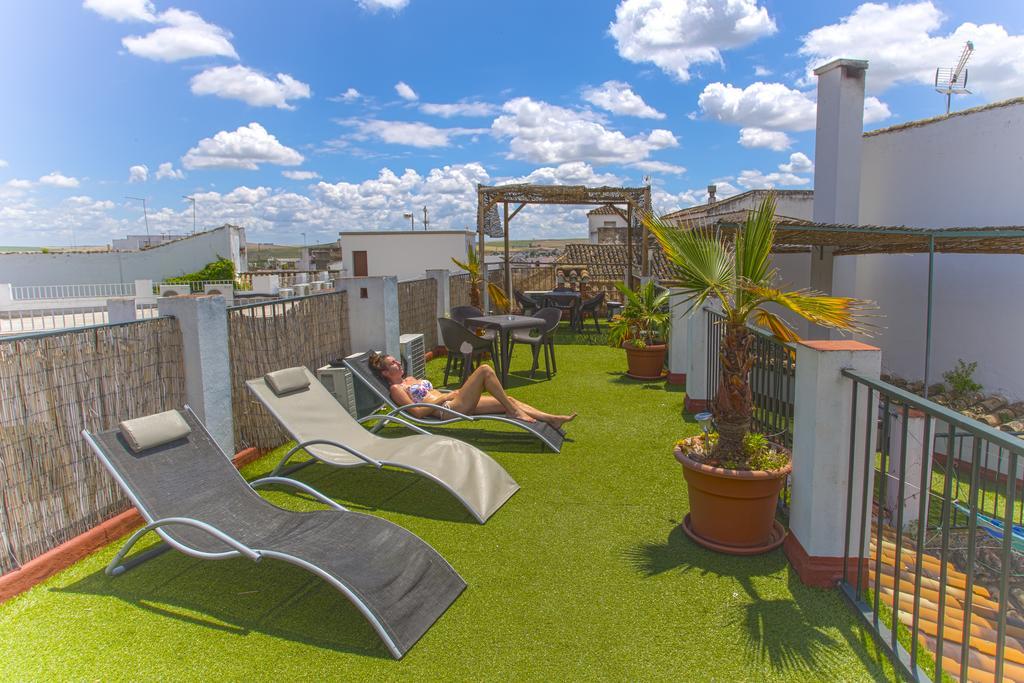 $$
Free Breakfast
Shared Kitchen
Rooftop Terrace
From the top of this 18th-century building, you can layout and soak up the sun from this backpacker's hostel's stunning rooftop terrace! Not only is this a place to get some shut-eye or cozy up with a good book, but you will also be able to point out all the most famous sights in Cordoba right from the balcony!
Osio Backpackers takes the list of all the things that make a great hostel and checks all the boxes. With a shared kitchen, laid-back vibes, a rooftop terrace, and a breakfast that will have you hopping out of bed every morning, you could not ask for a better place to call home in Cordoba!
$$
Rooftop Pool
Free Breakfast
Daily Activities
Being on the road is sure to get lonely as a solo backpacker, but when you check into Optiobbe Cordoba Hostel, you will be welcomed like a long lost part of the family. There is no better place to hang out and meet better travelers than in the spacious lounges and the rooftop pool at this trendy backpacker's hostel. Other than just taking a dip or kicking back and relaxing in the common room, Optionbe Cordoba Hostel also hosts many daily events that will have you up on your feet meeting the other guests! From walking tours to free breakfast, this is one backpacker's hostel that has it all!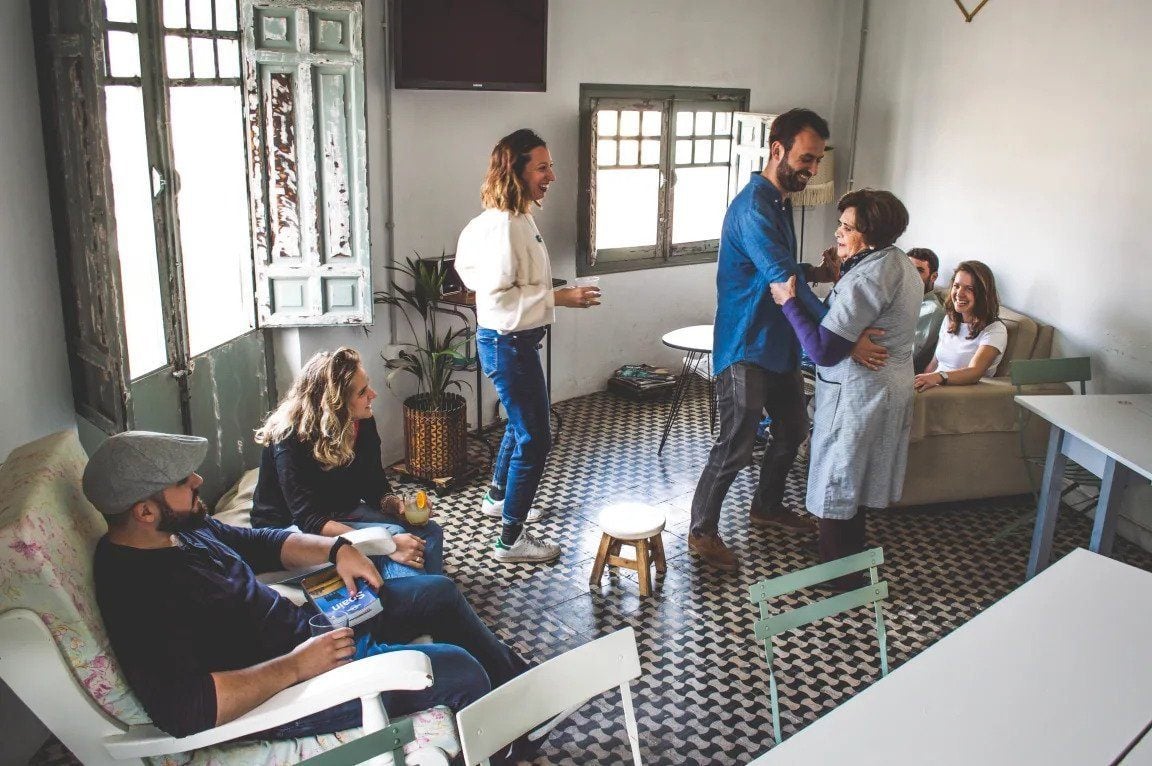 $
Free Breakfast
Bike Rentals
Rooftop Terrace
At Bed And Be Cordoba Hostel, you will be staying in some of the cheapest dorm beds in Cordoba without having to give up any of the bells and whistles and comfort of any other hostel you will find in the city! Putting all the rest of the youth hostels to shame, Bed and Be ups the ante by offering free breakfast at their cafe, bike rentals to have you exploring the city, and a rooftop terrace perfect for kicking back and soaking up some rays! If you are looking to start hitting all the best sights in Cordoba, Bed and Be Hostel will be your guide with their tailor-made tours and walking tours!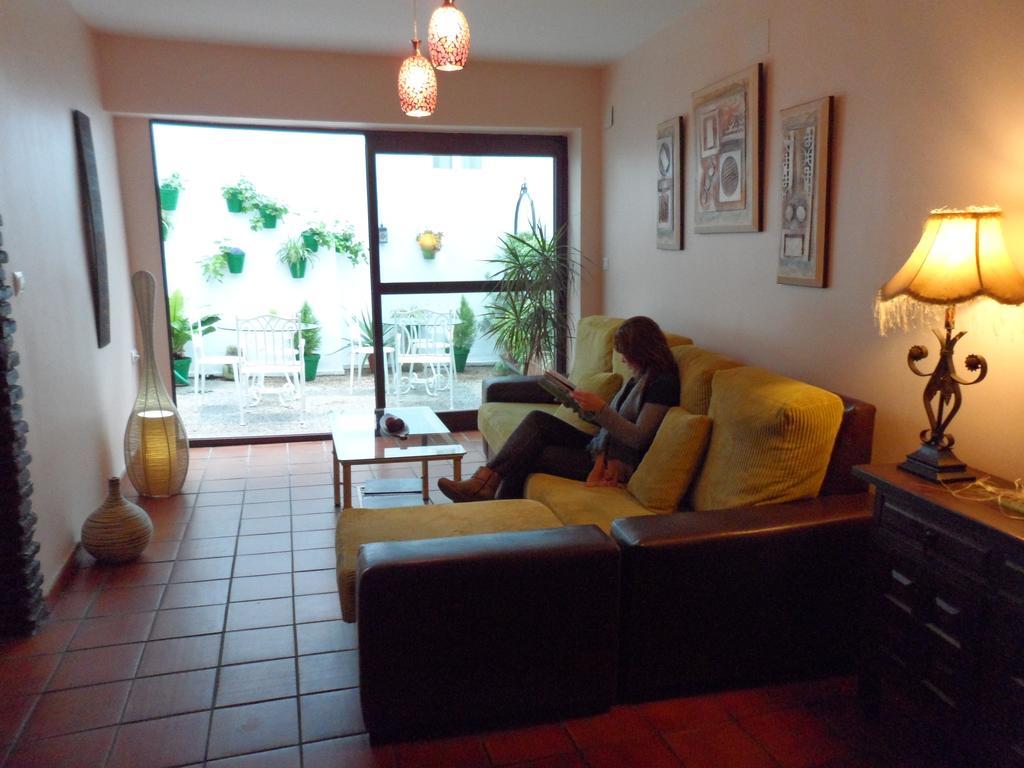 $$
Cafe
Breakfast Not Included
Laundry Facilities
Let's forget about the backpacker's hostels for a few nights and pamper you and your boyfriend/girlfriend while you are on the road by staying in this boutique-style budget guesthouse! For just a few more euros than the dorm rooms, you will be cuddling up in some of the most charming and spacious rooms that Cordoba has to offer. Putting you right smack in the historic center of Cordoba, you will be staying within just a few steps of the famous Plaza de la Trinidad! Are you hearing your stomach growling? Hopederia Luis de Gongora has you covered with their very own cafe!
Best Party Hostel in Cordoba – Funky Cordoba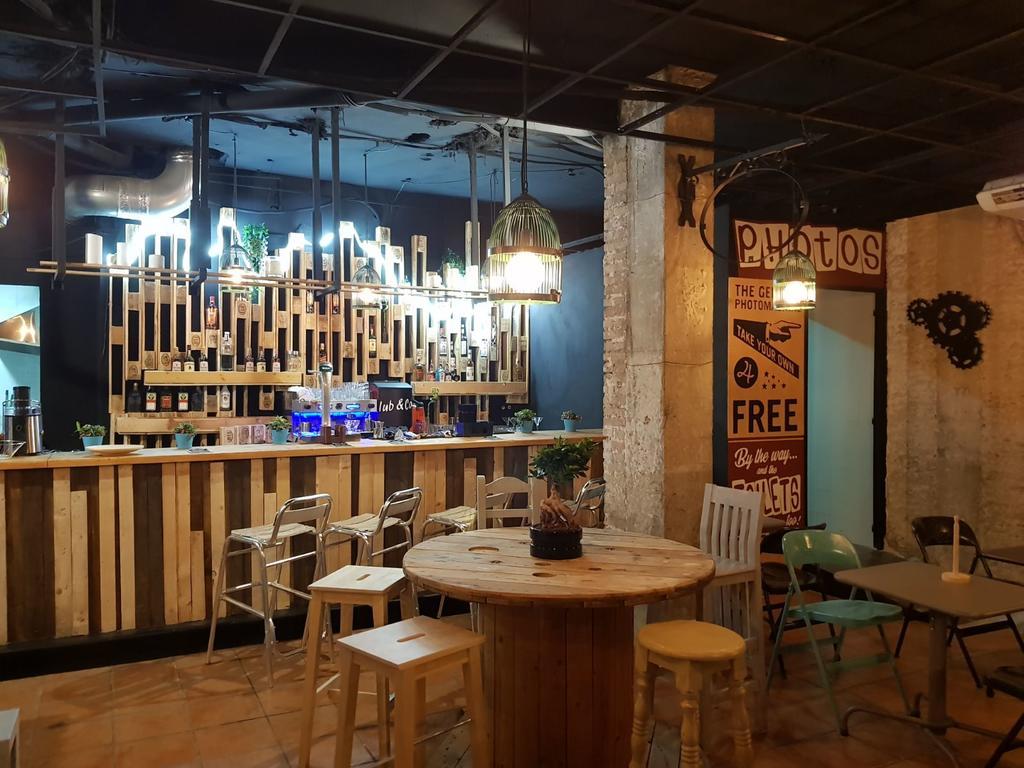 $$
Shared Kitchen
Walking Tours
Rooftop Terrace
You best strap in tight, this is one backpacker's hostel that is sure to blow you away! Not only is Funky Cordoba the oldest youth hostel in Cordoba, offering the cheapest beds, it is also the perfect place to set the tone for your entire vacation! This hostel will get the party started by having you dining in their restaurant, grabbing a few beers from their bar, and chilling on their rooftop terrace! When you are ready to go out and explore the city Funky Cordoba has you covered as well! With their walking tours and trips up into the mountains, this backpacker's hostel will be your guide when it comes to exploring Cordoba!
Best Hostel for Digital Nomads in Cordoba – Backpackers Al-Katre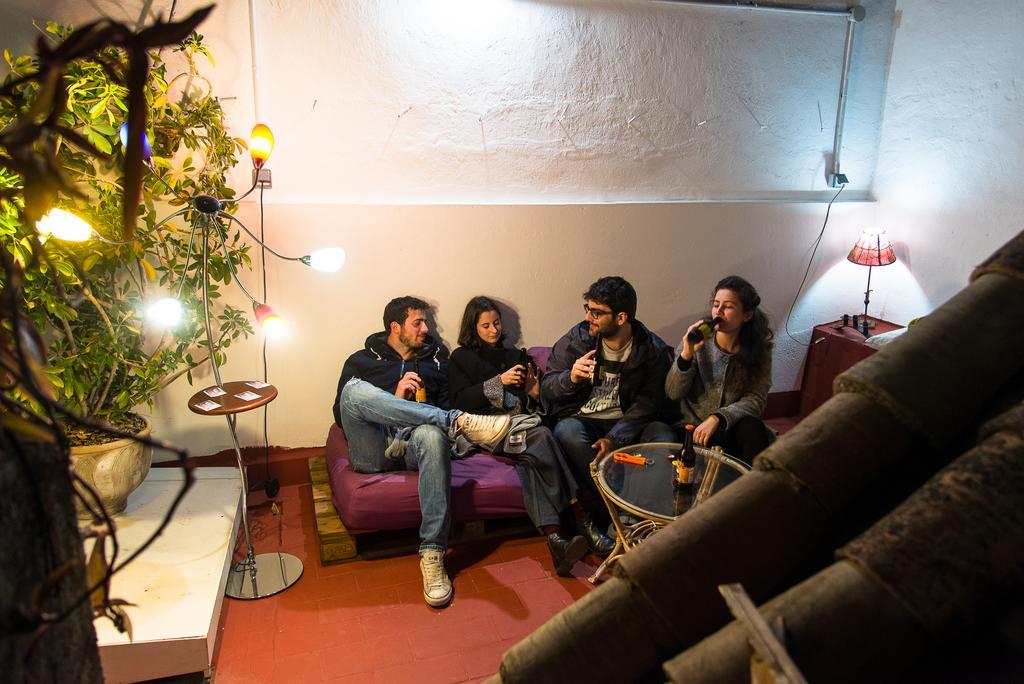 $$
Shared Kitchen
Terrace
Breakfast – 3 Euros
Are you needing a cozy backpacker's hostel to call home for a few days while you catch up on editing videos and writing some new articles? Backpackers Al-Katre is that one laid-back hostel that will give you the peace and quiet to get down to work in comfort. With its spacious rooms, two patios, shared kitchen, and a lounge, you will find that you have tons of room to spread out in! After you put your finishing touches on that video, you will find that all the best tapas bars and restaurants can be found right by your hostel! For the best location and comfort in Cordoba, look no further than Backpackers Al-Katre!
Things DO go missing sometimes…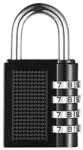 Psst! Heading to a hostel? Don't forget to pack a padlock! It's well worth having one so you can secure your locker and protect your stuff!
More of the Best Hostels in Cordoba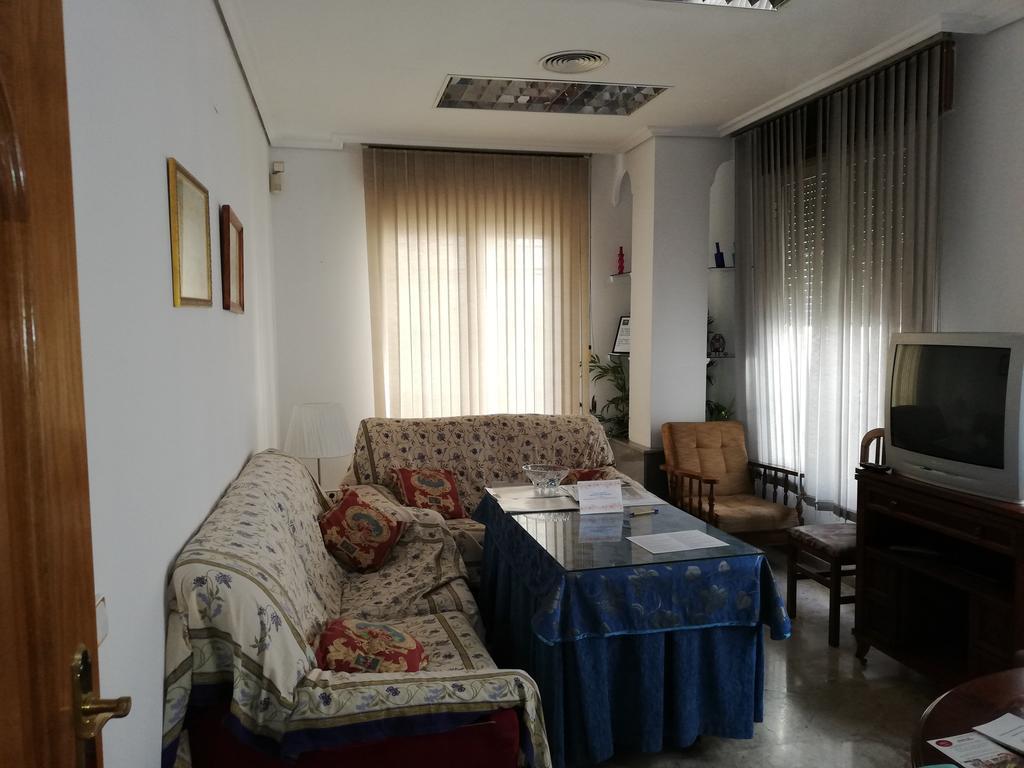 $$
Guesthouse
Shared Kitchen
Patio
For just a few more Euros than a dorm bed, you can put yourself in a spacious private room without bleeding your wallet dry! Rincon de la Fuenseca is a budget guesthouse perfect for those weary backpackers looking for a cheap bed and homey stay in the heart of Cordoba. Putting you within walking distance Viana Palace and some of the most famous Roman ruins in town, you will find no better place to kick off your adventure! With its shared kitchen and patio, you will have all the charm of a backpacker's hostel with the comfort of a guesthouse!
$$
Cafe
Book Exchange
Rooftop Terrace
Nestled into Cordoba's historic and famous district of La Juderia, Hostel Azahar will have you staying within a stone's throw of all the city's most famous cathedrals, mosques, and ruins! This homey boutique guesthouse will pamper you with its budget yet stylish rooms and an atmosphere perfect for kicking back and meeting other travelers. With its very own cafe, you won't have to wander too far to find a good bite to eat. Complete with a rooftop terrace, Cordoba is your oyster while staying at Hostel Azahar!
Want to save the world?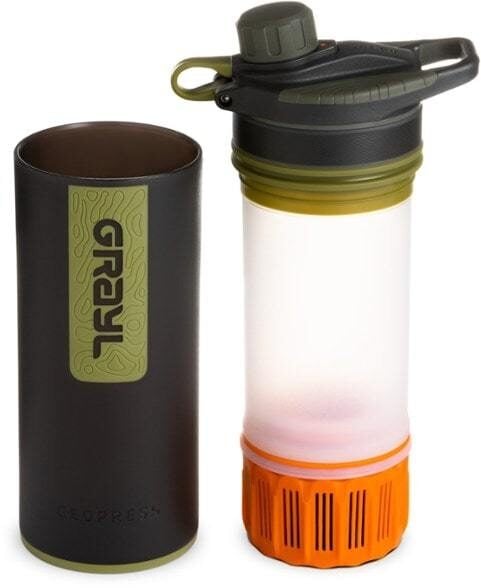 Single-use plastic bottles are a huge threat to Marine Life – Be a part of the solution and travel with a filter water bottle.
The GRAYL GEOPRESS water bottle is the ONLY all-in-one filter water bottle setup you'll need. Whether you need to purify the water from a hostel sink in Kathmandu or a stream trickle in the Andes, the Geopress has got you covered.
Read our full review of the GRAYL GEOPRESS!
$$$
Apartment
Kitchen
Terrace
Wanting to really feel like a local in Cordoba? There is no better place to blend in with the crowd than by staying at this cute boutique BnB in the heart of Cordoba! With its charming decor that looks as if it has been designed by a professional, you are sure to be taking back some ideas to your house back home. Complete with a terrace and an inviting lounge, this apartment will have you never wanting to check out! Top it off with a location right by the Roman ruins, you will find no better place to base yourself out of in Cordoba!
$$
Guesthouse
Rooftop Terrace
Cafe
Opening up to a traditional Spanish courtyard, from the very second you put your bags down at Hostel La Fuente you will fall in love with the undeniable charm of this guesthouse! Although you won't find any dorm beds at this hostel, their stylish private rooms are just a few Euros more than what you would pay at one of the budget backpacker's hostels in Cordoba. Complete with a rooftop terrace and a cafe that will have you jumping out of bed every morning to grab some breakfast, Hostel La Fuente will be your home away from home in Cordoba!
The BEST Travel Backpack?!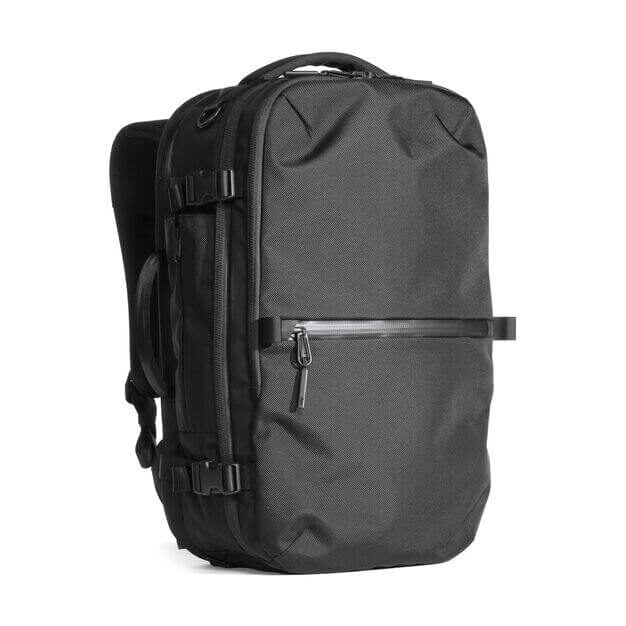 Pssssst! Not picked the perfect travel backpack yet? The Broke Backpacker team has tried out over thirty backpacks this year! Our favourite travel backpack is the Aer Travel Pack 2.
View on AER
What to Pack for your Cordoba Hostel
Pants, socks, underwear… Here are some other items you might not have thought to pack.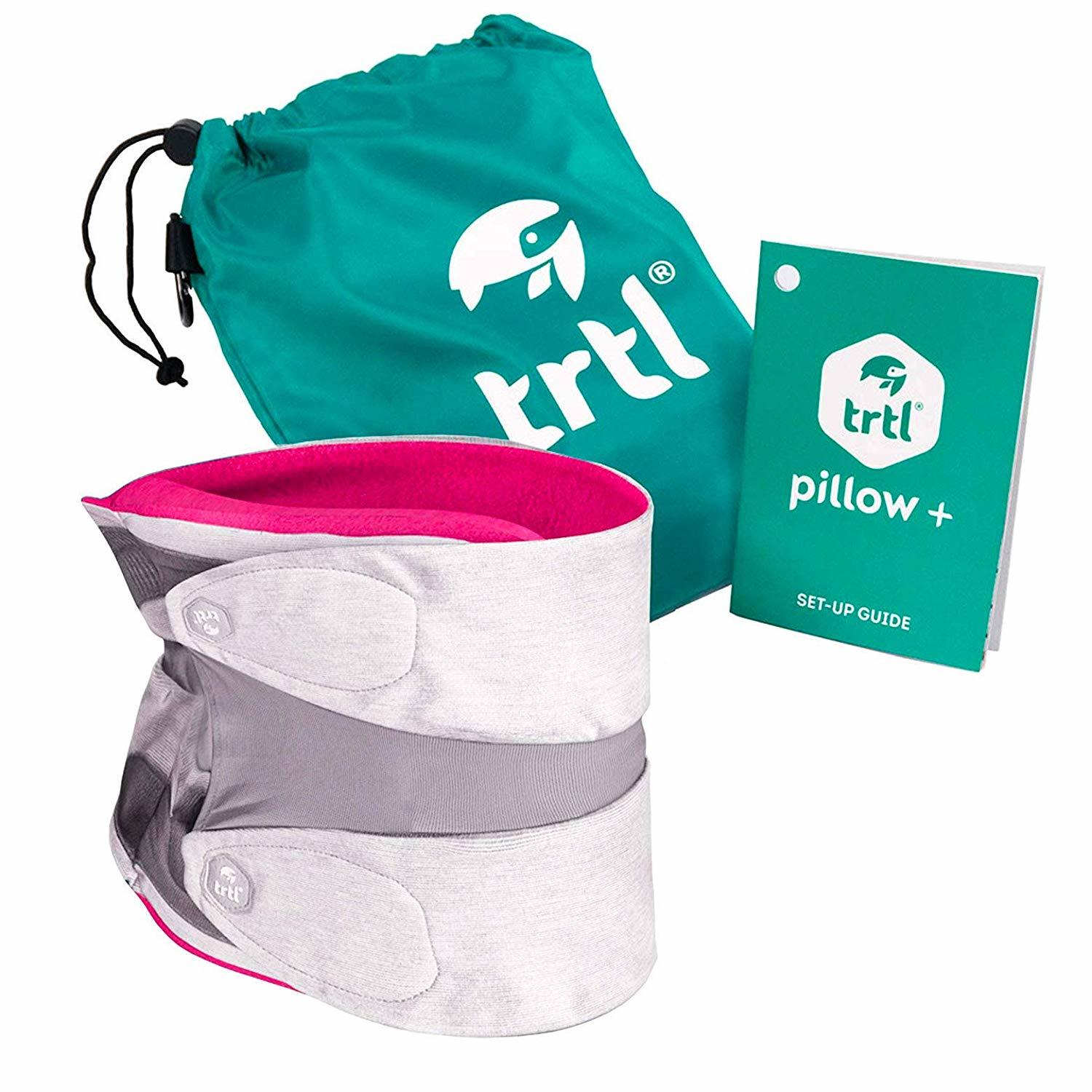 1. TRTL Travel Pillow: Long flights and bus rides are quite uncomfortable (most obvious statement of the day). Most travel pillows… Well, you know how they are. TRTL travel pillow is different. I mean, look at it! It'll cuddle you to sleep every ride and it does a pretty damn good job of supporting your neck so you don't get that stiffness or legendary popping when you stir.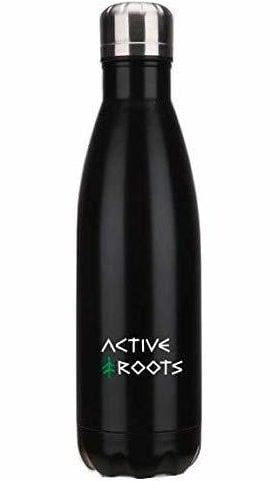 2. Active Roots Water Bottle: Hostels are increasingly meeting backpackers' demands for potable (drinkable) water. Now is better than ever to start traveling with a reusable water bottle! Aside from cutting down single-use plastic, The Active Roots stainless steel water bottle will also keep your favorite beverage hot or cold all day long and it's sized perfectly to fit an entire bottle of wine. 'Nuff said.
3. Active Roots Toiletry Bag: Keep your bath-and-beauty items organized and in the right place with this water-resistant bag. With large compartments, mesh and enclosed clear sections, you can fit everything you might need inside. Hang it up or let it stand on its own – this bag is a must-have for dorm-lifers.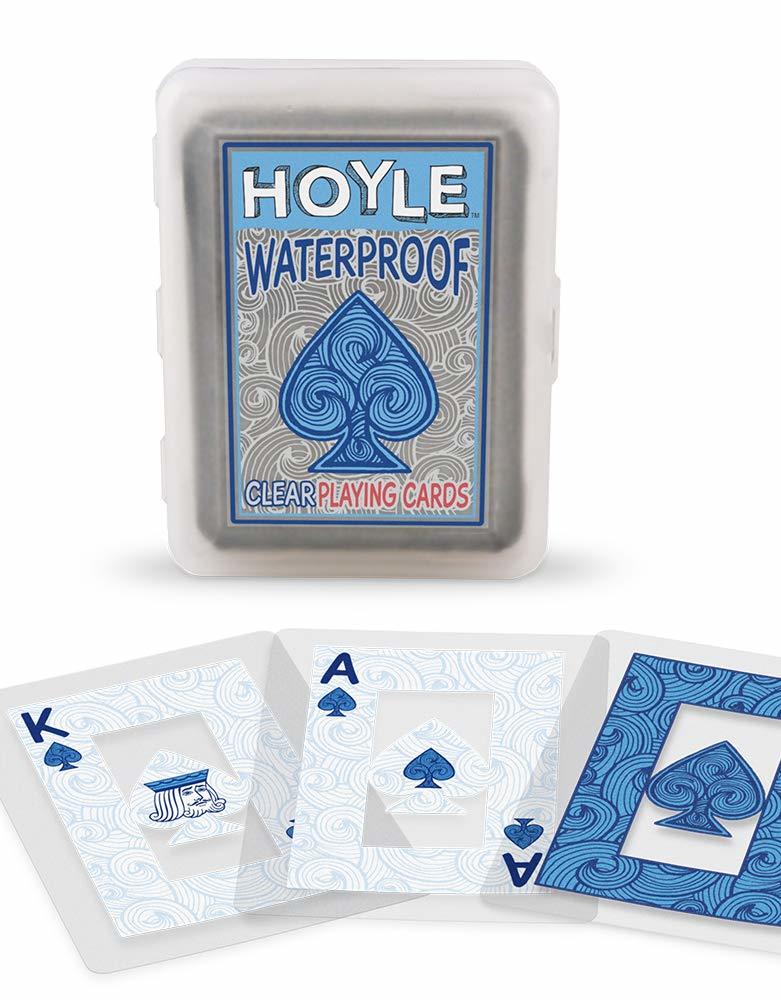 4. Playing Cards: Name your ideal night: I'm for a few cheap beers and some card games. Oh, and you don't even have to be drinking to enjoy a game – having cards with you traveling definitely helps out on those long airplane or beach days! Make sure to snag a waterproof deck to protect from the pool, ocean or Chang.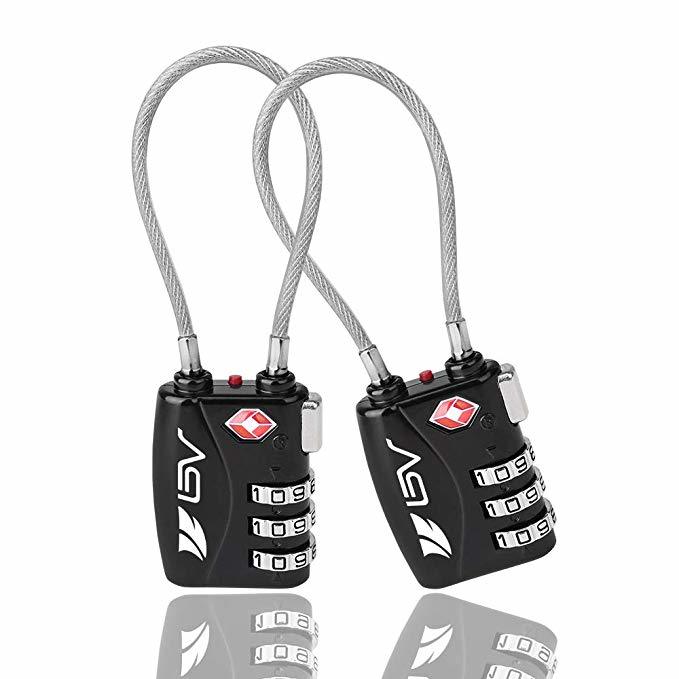 5. Padlock: Theft happens in hostels, so keep a padlock to clip on your locker. This padlock can also double to keep your pack shut while in-transit. No need for keys (which can easily be lost or stolen too), you just have to remember a three-digit number to unlock your travel essentials.
6. Headphone Splitter: You're the one with the Netflix account and your friend wants to watch too? But you don't want to share headphones? And you're good people who wouldn't disturb your dorm mates? That's not going to be a problem with this Headphone Splitter! Plug in two pairs of headphones at the same time, so both of you are able to listen to music or watch shows simultaneously. It comes in handy and won't weigh you down.
Why you should travel to Cordoba
From your party hostels to your luxury boutique stays, Cordoba has a backpacker's hostel for every kind of traveler! Are you still a bit undecided on where to stay? Let us point you in the right direction. For that classic backpacker's experience, you will not want to miss staying at Bed And Be Cordoba Hostel, our pick for the best hostel in Cordoba!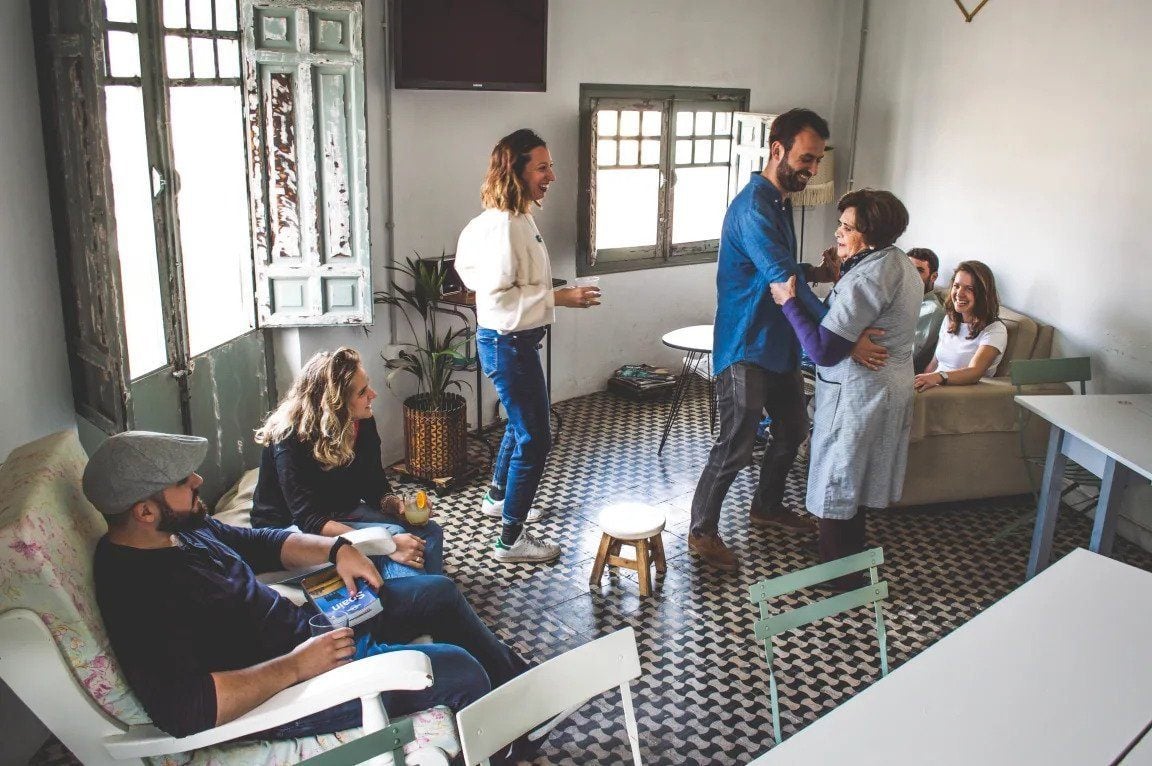 Over to you
The roman ruins and marvels of Islamic architecture await you! Before you know it you will be strolling down ancient bridges and gazing up at the breathtaking mosques of Cordoba. With so much to see and experience you will have to extend your holiday by a week or two to see it all!
In order to truly get the most out of your vacation, you won't want the fun to end just because you made it back to the hostel. Each of the backpacker's hostels on our list will give you a different experience, making your trip to Cordoba unique in every way!
Have you ever traveled to Cordoba and stayed in a great backpacker's hostel we may have missed? Let us know in the comments below!
And don't forget Travel Insurance! We've put together a roundup of Travel Insurance for backpackers – check it out here, or if you're low on time, get a quote from World Nomads, our favorite travel insurance provider.
Getting an estimate from World Nomads is simple – just click the button or image below, fill out the necessary info, and you're on your way!

Do you own or run a kick ass hostel? Want to be featured in this list? Get in touch at [email protected]
"Find out how YOU can support the site. We work hard to put out the best backpacker resources on the web, for free! It's all about helping out our tribe of awesome backpacker readers [that's you!]. Please visit the link to find out how you can help keep the site going 🙂
For the sake of transparency, some of the links in our content are affiliate links. This means that if you book your accommodation, buy a book or sort your insurance, we earn a small commission at no extra cost to you. I only link to stuff I've actually used and never endorse products or services that are not up to scratch. Thanks for your support.