Located on Vietnams' central coast, Hoi An is a fascinating town and a mandatory stop-off for those backpacking the country.
Hoi An features a historical center cut through with canals, colonial architecture, Chinese style wooden shop houses and of course its attractive coastline.
For many backpackers, Hoi An is a defining place in terms of offering up a taste of authentic Vietnamese culture, delicious food, and a treasure trove of religious and historical gems; Hoi An is pretty darn cool!
That is exactly why I wrote this guide to the best hostels in Hoi An for 2021!
Hoi An is a real treat for backpackers traveling through Vietnam. It might just be the best place in the whole country to get a custom suit made!
Hoi An is such an awesome place in fact that to really round off your experience here, a great hostel is a must (obviously!)
I want you to have the best possible experience backpacking Hoi An.
Whether you are looking to snag a private room with your partner, a sleep cheap, or the best party hostel in Hoi An, my no-stress guide to the best hostels in Hoi An has got you covered.
By the end of this hostel guide you will be able to book your hostel with confidence knowing we found all the best spots in town…
Le't jump right in…
Quick Answer: The Best Hostels in Hoi An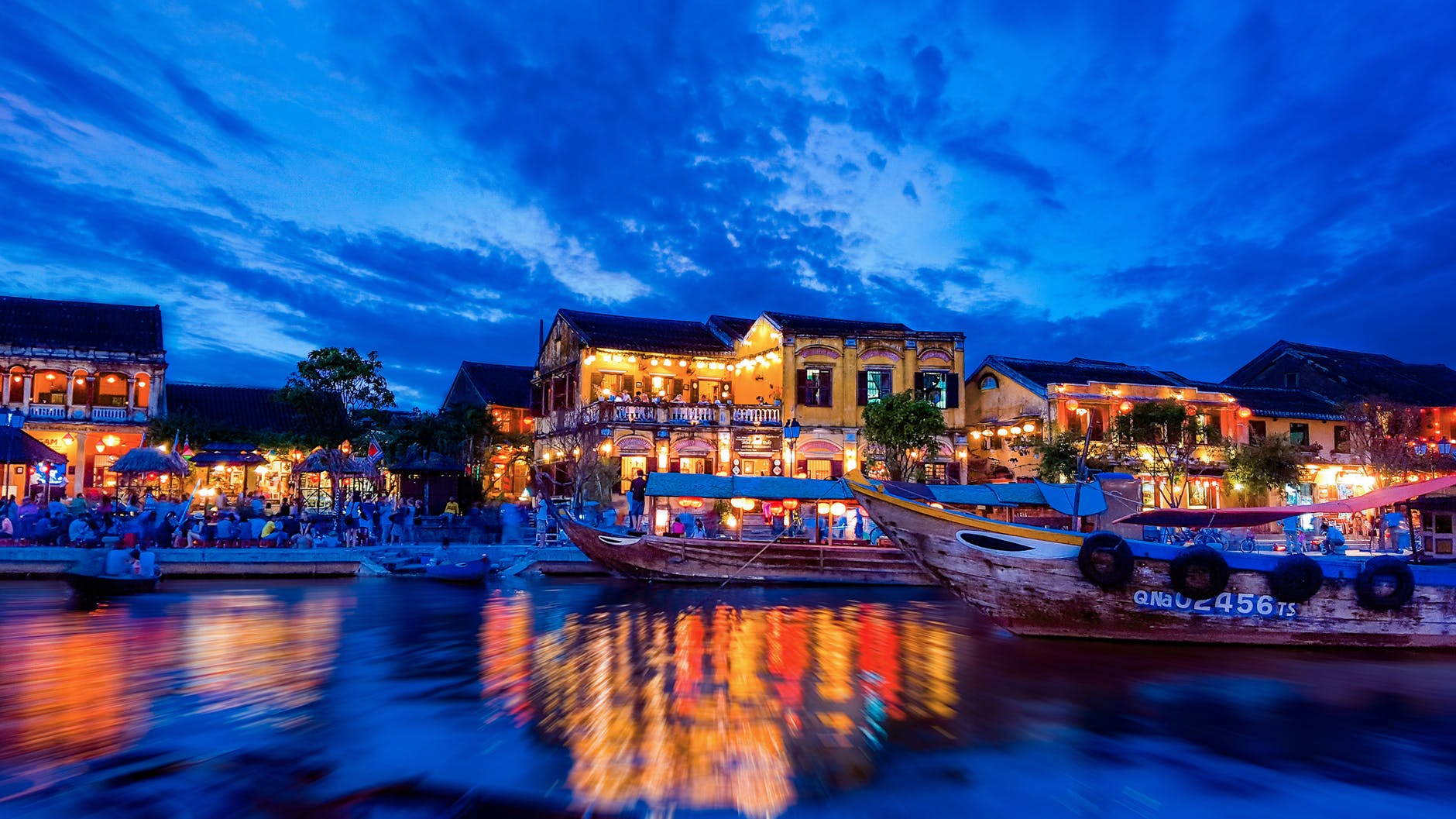 The 15 Best Hostels in Hoi An
Hoi An – the gorgeous coastal city in Vietnam's central region. The city is a perfect reflection of the clash of culture and history of Vietnam, and as such remains a massive draw for tourists visiting the country. With so many people visiting every year, there are heaps of cool places to stay in Hoi An.
Except, we're not talking about any old place to stay… We're talking about the hostels in Hoi An: the best hostels!
Do You Want to Travel FOREVER??
Then pop your email address in below and we'll send you a FREE copy of 'How to Travel the World on $10 a Day!' – make travel your LIFE.
Overall Best Hostel in Hoi An – Tribee Cotu
$$
Bar
Free Breakfast
Air Conditioning
The Tribee family of hostels in Hoi An have something of a monopoly on being the best hostel in Hoi An (sorta in a combined way), but it's for good reason. They're good. And the overall best hostel in Hoi An has gotta be Tribee Cotu. Not only is it in a great location in Hoi An right next to the old town, but it's got a great free breakfast (all you can eat eggs, crepes, toast, etc – it's important to us!) and the vibe is REAL. Think communal activities, a bar with a great atmosphere, friendly and helpful staff, clean, modern… The best hostel in Hoi An 2021. Side note: there are no bunks in the dorms, which is great for ladder-haters.
Best Hostel for Solo Travellers in Hoi An – Tribee Cham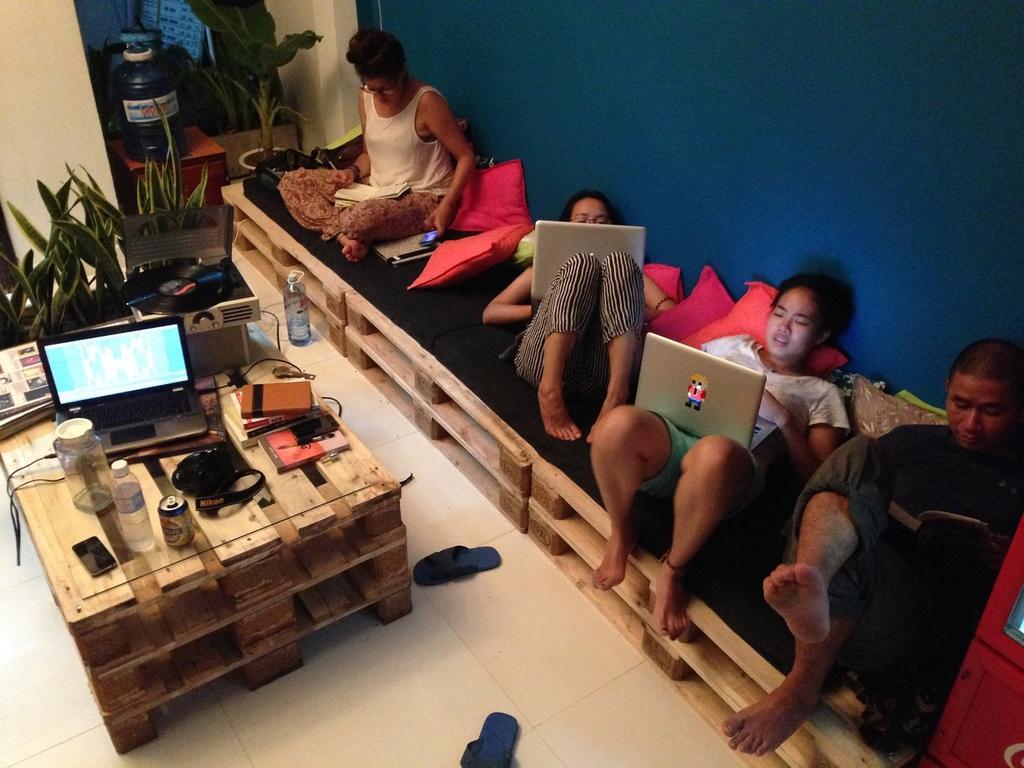 $
Bar & Cafe
Air Conditioning
Tour/Travel Desk
Yeah, so, um, what were we just saying about Tribee? Oh yeah. That they're the best. And this one, Tribee Cham, is what we'd describe as probably the best hostel for solo travellers in Hoi An. There's less of a party vibe going on here than at the other manifestations of Tribee – and at other Hoi An hostels TBH – but that also means that it's quiet at night, which people who like to sleep will love. And despite the lessened party-ness at Tribee Cham, the friendly, social atmosphere is STRONG here. Clean beds, nice staff, etc. etc – this is easily a top youth hostel in Hoi An.
$
Super Friendly
Free Breakfast
Free Bicycle Rental
One of the cheapest options in town, we'd say this is the best cheap hostel in Hoi An though because of its location – a 15 min bike ride to the beach and 15 min stroll into the old town. Nicely equidistant, best of both worlds. BTW the bikes are free to use which is a major plus since it's a great, great way to get around Hoi An. It also offers a decent free breakfast. Basically, it's great value for money – a solid yet cheap hostel for anyone travelling Hoi An on a budget. And moreover, if you're looking for a quieter stay in a more local area, then Little Leo is a superb shout. Basic but cute.
Best Cheap Hostel in Hoi An #2 – Leo Leo Hostel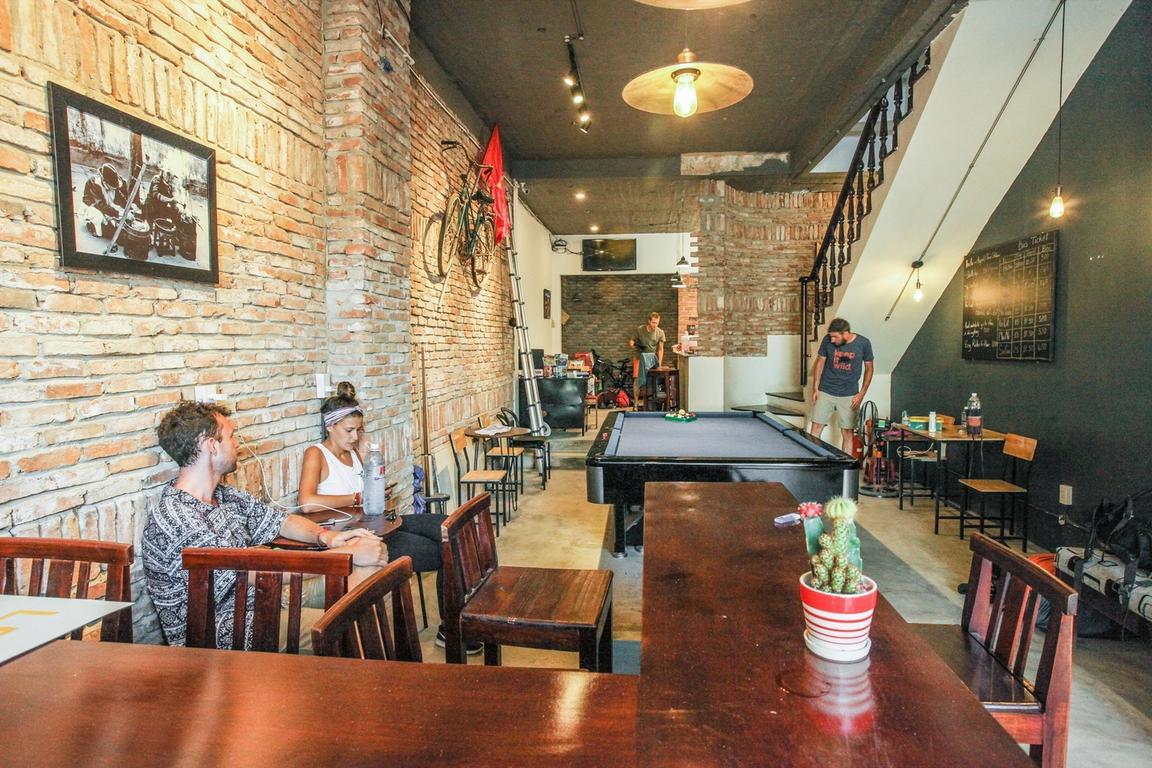 $
Free Breakfast
Rooftop Terrace
Tour/Travel Desk
Well, wow, if we had an award for best hostel staff in Hoi An we reckon these guys would be very very close to winning it. Yep, the team at Leo Leo are amazingly friendly, super helpful, packed with information about what to do, where to go, can hook you up with tours and onward travel. All of that. And they also do a mean family dinner at this recommended hostel in Hoi An, which is perfect for getting to know the people you're staying with. Maybe you'll make some friends. Who knows. Oh, and the beer is cheap. Oh and also the location is amazing, so there's that too.
Best Cheap Hostel in Hoi An #3 – Hoi Pho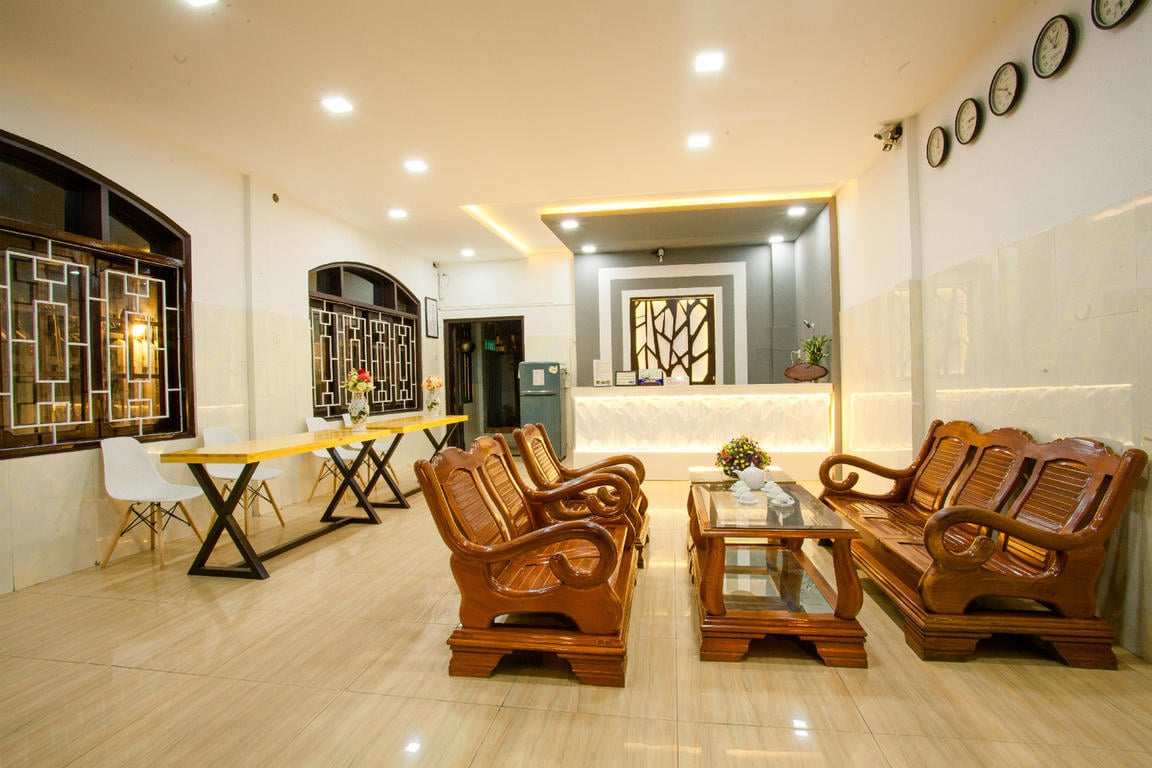 $
Free Breakfast
Bicycle Hire
Tour/Travel Desk
VERY good location. It's literally 400 metres from the Japanese covered bridge which is like, a major hotspot in Hoi An. We'll say it again: a VERY good location. There's loads of food and so many shops just on the doorstep of this Hoi An backpackers hostel, which is sort of like… well, it's like a hotel that's been turned into a hostel. It does the job but it's not very backpacker-y. But if you couldn't care less and you're just after a killer location to scoot around Hoi An on an itinerary, then Hoi Pho comes in at a decent price with some clean, comfortable rooms. (They're seriously nice.)
Is This the Best Backpack EVER???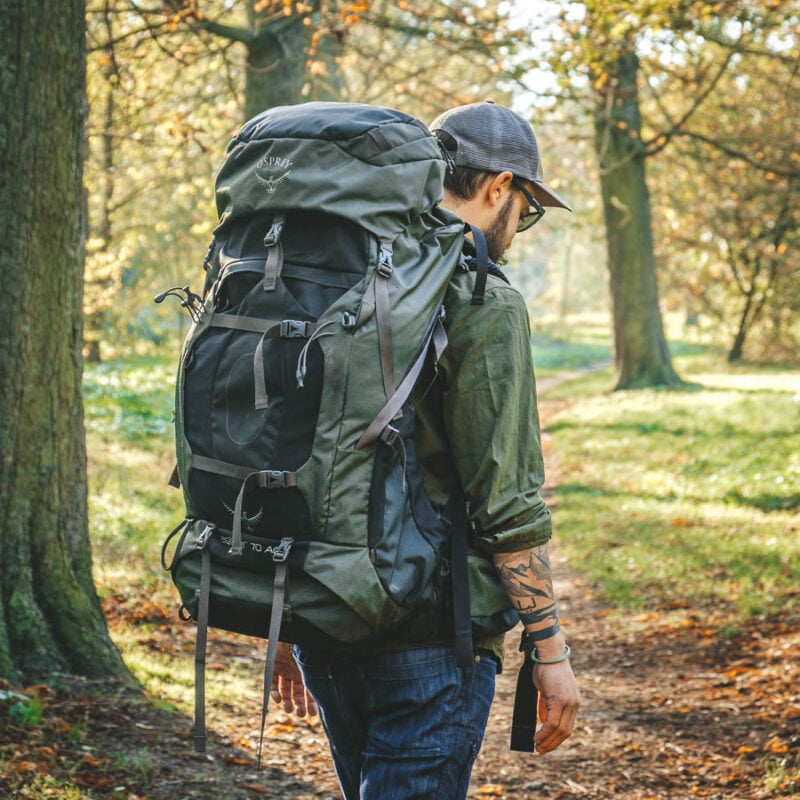 $$
Restaurant & Bar
Tour/Travel Desk
Bicycle Hire
For the best hostel for couples in Hoi An, we'd recommend staying away from the old city itself and checking in to this charming and rustic bungalow accommodation near the beach. We're talking 1 min from the beach. And to get to the old town you can bike it pretty quickly or grab a taxi. But couples love beaches, right? And you'll also love the charming private rooms here: simple but beautiful. There's a tasty on-site restaurant and bar too, so you won't be completely out the loop. Plus the owner, Vy, is literally a wonderful person. This one's deffo a Hoi An backpackers hostel with a difference.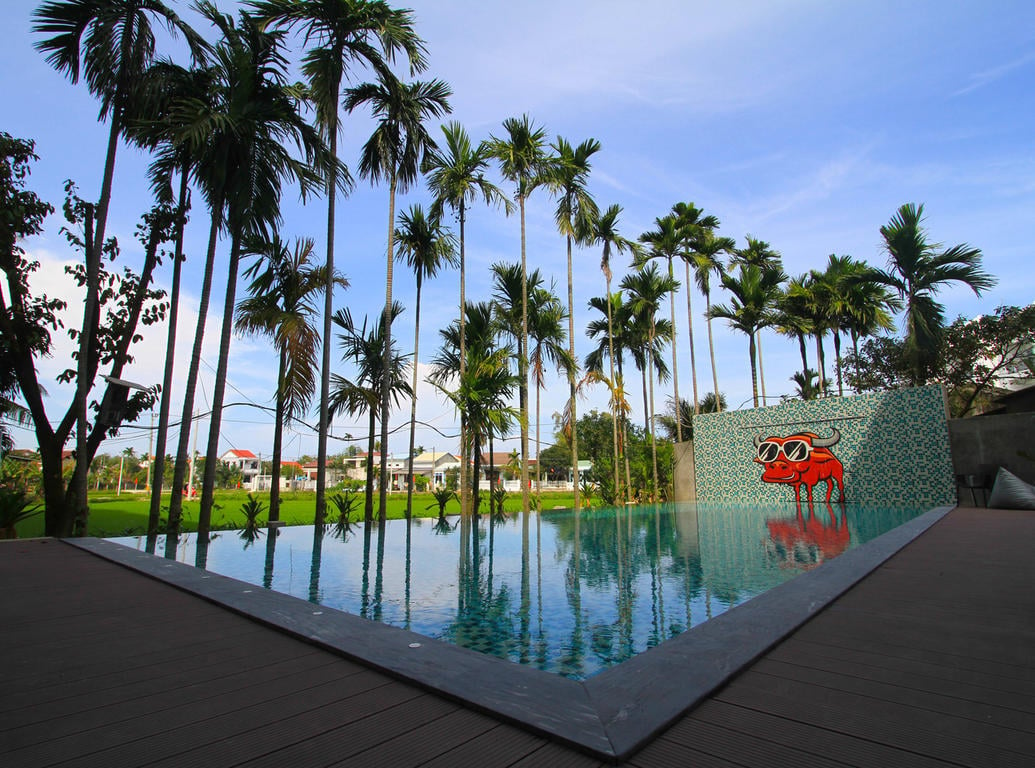 $$
Bar
Free Breakfast
Swimming Pool
Not ONLY is this a generally top hostel in Hoi An, but it is perhaps one of the most pumping party hostels in Vietnam as a whole! The mix of swimming pool, loud nightly activities, bar and big chill-out areas make it an amazingly fun and social place. The dorms are pretty stylish, pretty clean, spacious… but yeah, really it's all about the good vibes down at the bar. There's always something going on – pub quiz, bingo, that sorta thing. And they serve great food. It's a little far out from the old town itself but if you're here to party, well, this Hoi An backpackers hostel is the place for you.
Best Hostel with a Private Room in Hoi An – Lazy Bear Hostel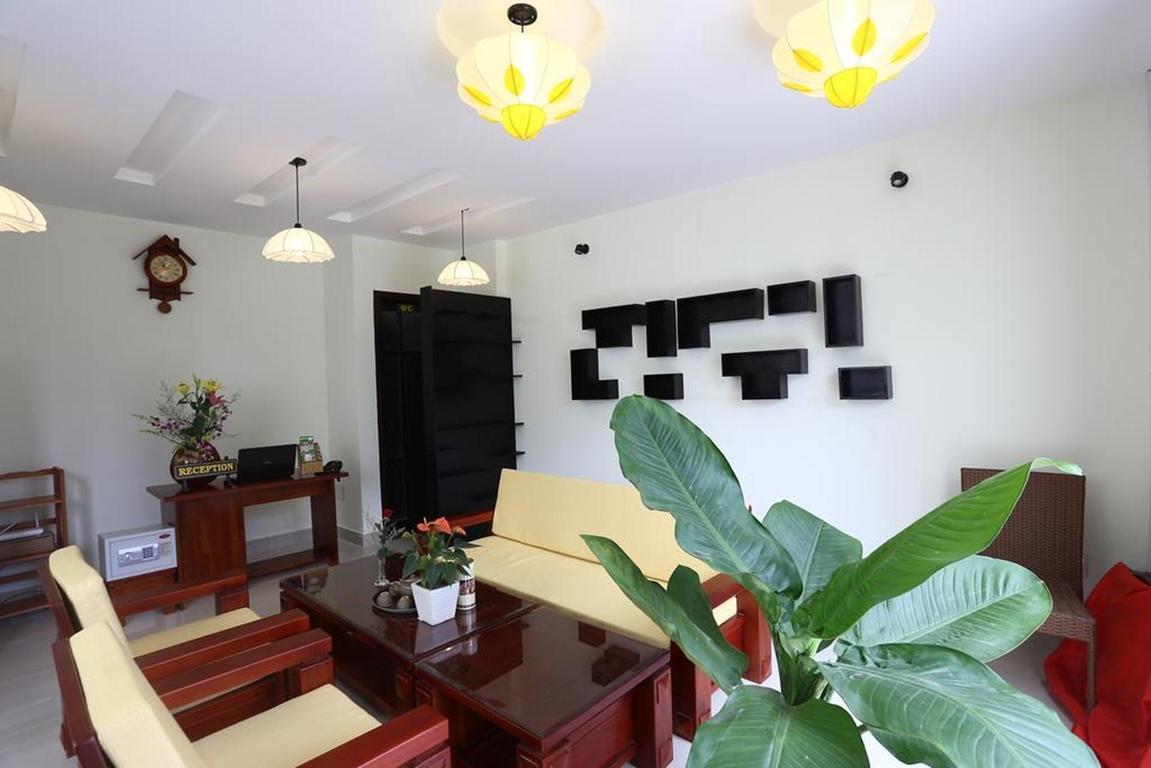 $$
Free Breakfast
Bar & Cafe
What the- Crazy Monkey, Weird Zebra, Lazy Bear… what is it with these hostel names? But we shouldn't pick on Lazy Bear too much actually since it wins our prize for the best hostel with a private room in Hoi An. Why's that then? Well, a) because the private rooms here are like mid-to-luxury-esque in decor and quality (like, actually), and b) because they're pretty cheap. And c) free breakfast. It's in a quiet, relaxing location (old town and beach both taxiable or cycleable – or walkable, if you're up for it), it's tidy and clean, the staff are very very nice, the atmosphere's decent. Yeah!
More Best Hostels in Hoi An
Backpacking Vietnam slowly and languorously? Then maybe (just maybe) you'll get stuck in Hoi An and need a few extra hostels to chose from,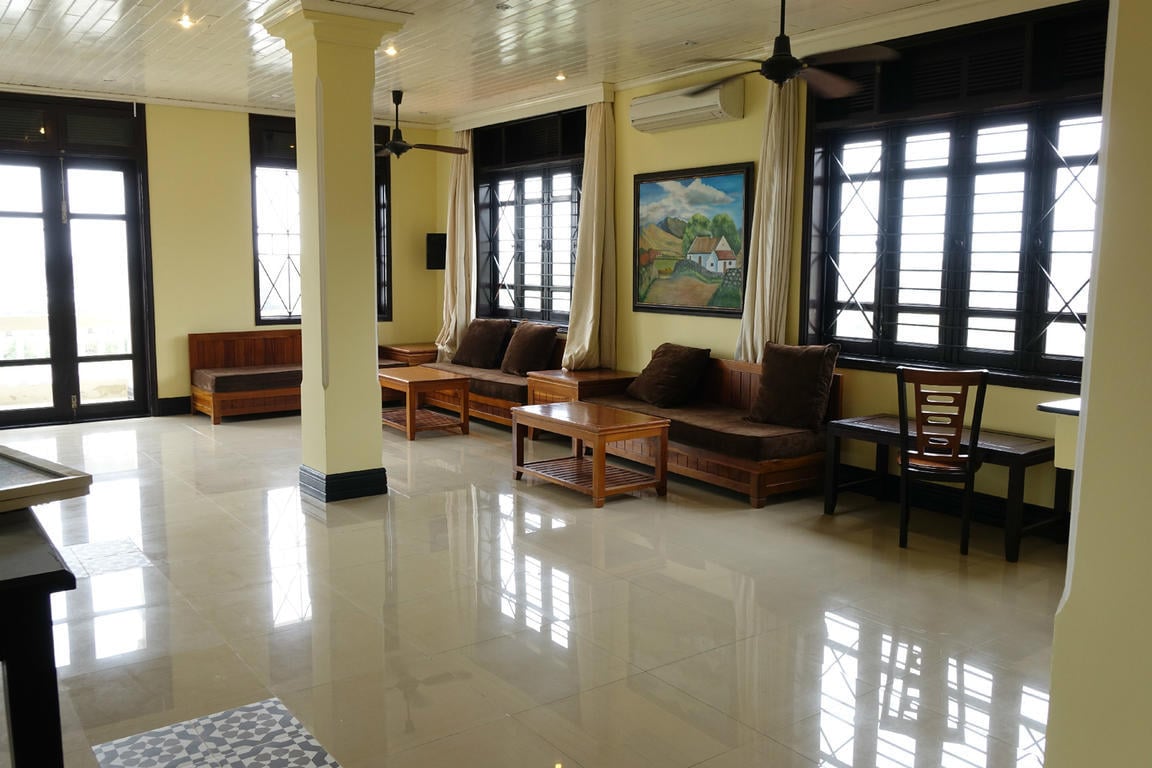 $$
Free Breakfast
Swimming Pool
Free Tours
Paddy's, eh? Hmm… Anyway! This recommended hostel in Hoi An is pretty cool if you like drinking – they have an all-you-can-drink deal for 100k from 7-9pm, which is great – again, if you like getting drunk. The dorms are pretty nice, cute little exposed brick walls and pillars with polished concrete floors decorated with rugs and stuff. It's generally pretty cool decor-wise. There's also a swimming pool, which is always a great addition, and the staff here are genuinely incredibly helpful. They also offer a free 'family dinner' every Thursday night which is pretty tasty. Not a bad place to pregame before heading out to enjoy the nightlife in Hoi An.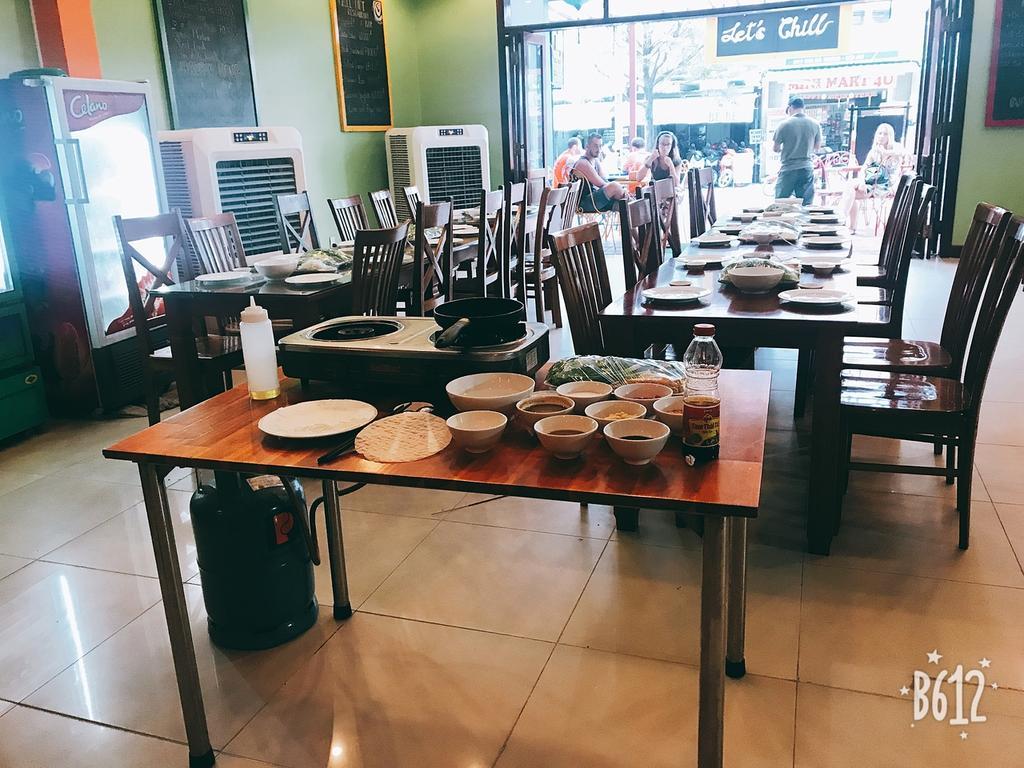 $
Free Breakfast
Tour/Travel Desk
24-Hour Reception
If you want to be RIGHT NEAR the old town – here's the place for you. This Hoi An backpackers hostel is somewhat more hotel-like, but there are a few communal activities that make things more hostel-like – these include tours, cooking classes, things like that. Food can be a lil' pricey in their onsite restaurant but the free breakfast is most heartily recommended: it's tasty. But yeah, otherwise that hotel-feel is a welcome thing, means it's very nice, clean and comfy, y'know. And as for that location, well, it doesn't get much better than this as it is close to all of the top sights in Hoi An: it's the perfect base from which to start checking off that Hoi An itinerary.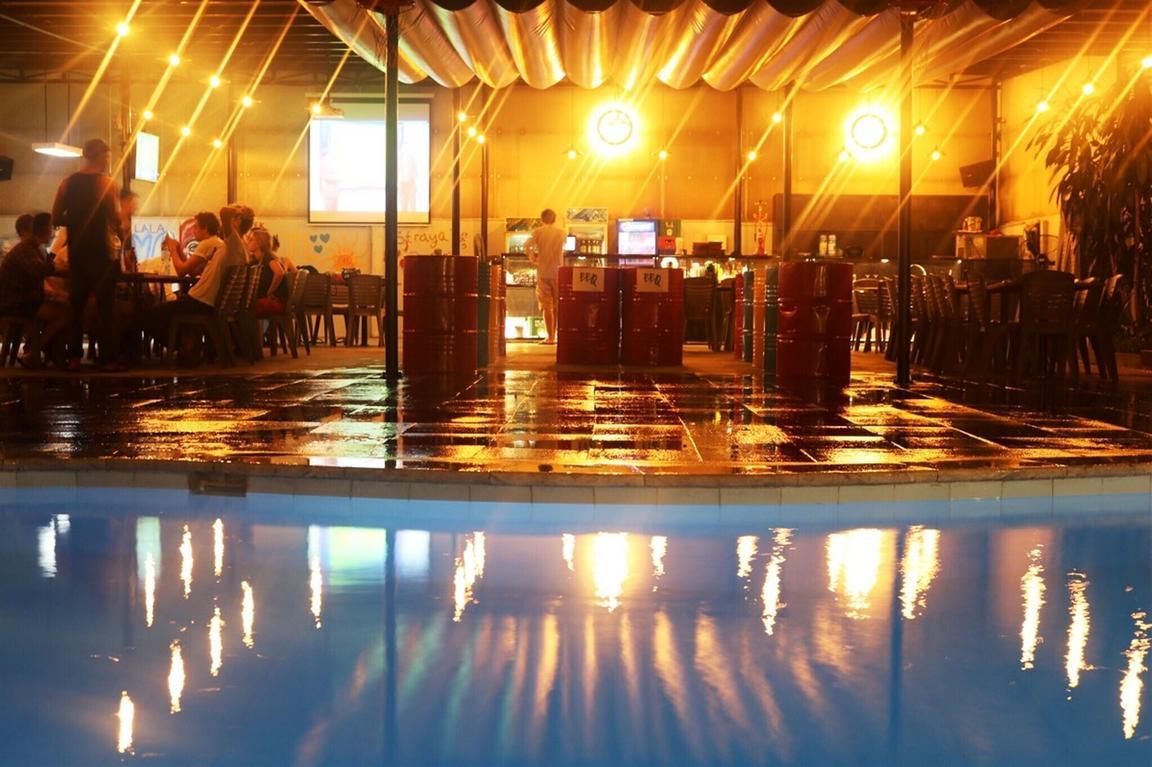 $
Bar
Free Breakfast
Swimming Pool
Ah, it was a close call, but Sunflower was pipped to the post as the best party hostel in Hoi An. However, there's just a big party vibe going on here – not just in the fact that, well, peeps come here to drink and party in the bar, but the way it looks as well: the pool table, the seating arrangements, the spacious bar area in general with graffiti and past travellers' messages scrawled on the wall. It just feels like more of a pure party place than others. Don't expect many luxuries (i.e. the beds are a bit hard) but DO expect the hostel life and times in full-force.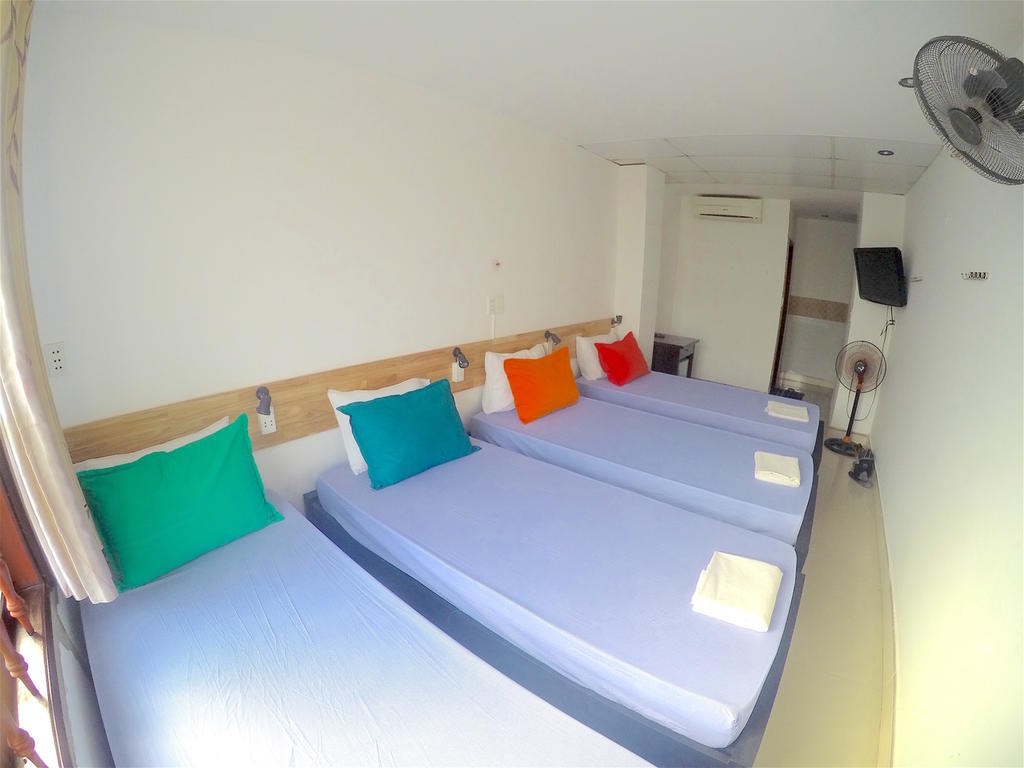 $$
Free Breakfast
Free Tours
24-Hour Reception
This is definitely a top hostel in Hoi An because of its combo of party atmosphere, chill vibe, and friendliness. Other party hostels are more… ALL about partying, where here it is less – though obviously still a major part. There's loads of nightly activities, which really helps liven things up rather than just chucking people into a bar with cheap drinks deals and watching what happens. Free rum & cokes on Tuesdays and Saturdays, free beer on Fridays, free street food tour on Mondays and Thursdays, and free spring roll cooking class and pub crawl on Wednesdays and Sundays. Needless to say, it's great to meet new people here.
$$
Free Breakfast
Towels Included
Tour/Travel Desk
On the other hand, there aren't any activities organised by this hostel, and as a result, it isn't really even a very social hostel – let alone a party hostel. However, Tipi Hostel is not exactly what we'd call a Hoi An backpackers hostel. Well, it IS a hostel, but the vibe, the decor (which is admittedly really nice, modern, and almost luxurious) – it just feels more like a hotel. Basically, there won't be any beer pong tournaments happening here. Which is fine, if that's what you're after, something chilled to use as a base -we're down with that.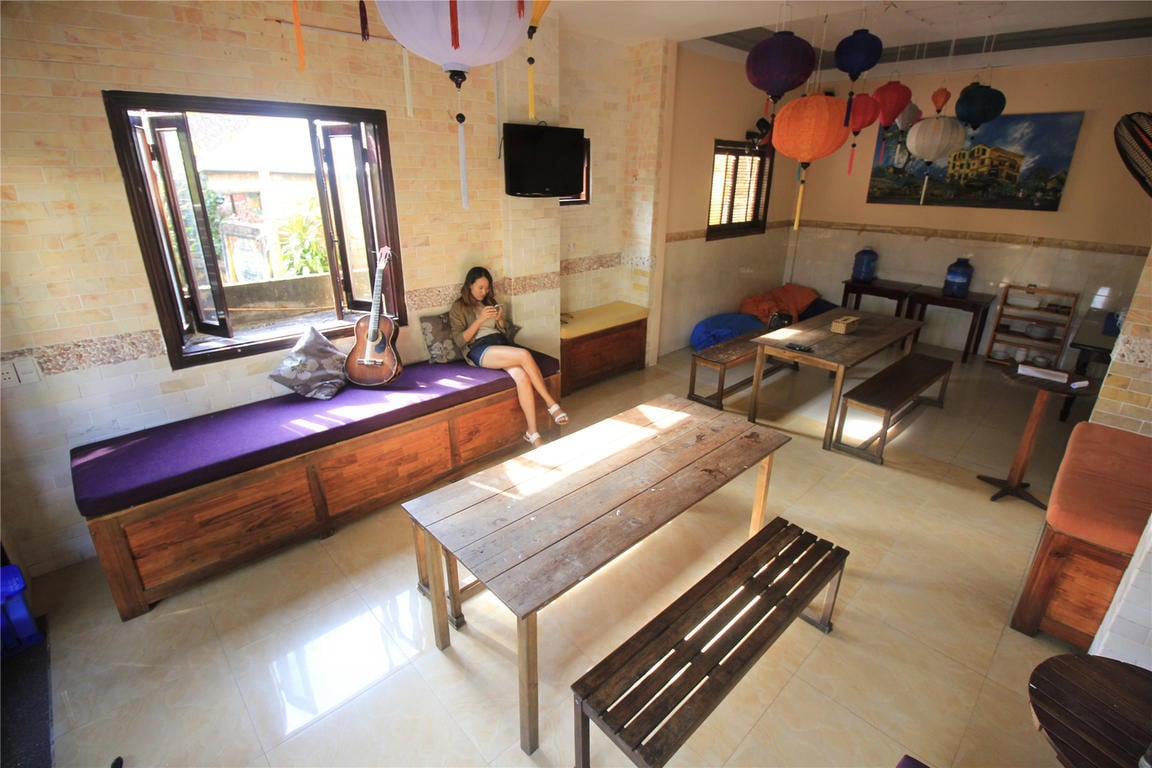 $
Swimming Pool
Rooftop Terrace
Free Breakfast
Very very cheap but not necessarily in the best location – and with a really cool downstairs area with tables and benches where you can chill or work or whatever – this is a nice little Hoi An backpackers hostel. There's also a rooftop terrace which is a great spot to watch sunsets from, a free beer granted to you daily (nice token gesture), and a free breakfast included in the very low price. It isn't the coolest hostel in Hoi An overall, but that downstairs area, the cafe/restaurant bit, does actually look pretty sick. Oh and there's even a pool, so… Great value.
$
Bar & Cafe
Bicycle Hire
24-Hour Reception
The downside to Golden Lantern Homestay is that it's quite far out from town. The upside to staying at this recommended hostel in Hoi An is that it's quite far out from town. You see what we did there? Basically, it has a really lovely chilled and quiet vibe, ideal for people who have already done enough partying for the month or if you feel like a bit of a chill. Very homely environment (with clean, spacious rooms) cultivated by the extra-friendly staff who are just the nicest ever. If you're hanging out outside here, douse yourself in DEET because the mosquito game here is real.
Get Your Copy of the Backpacker Bible Totally FREE!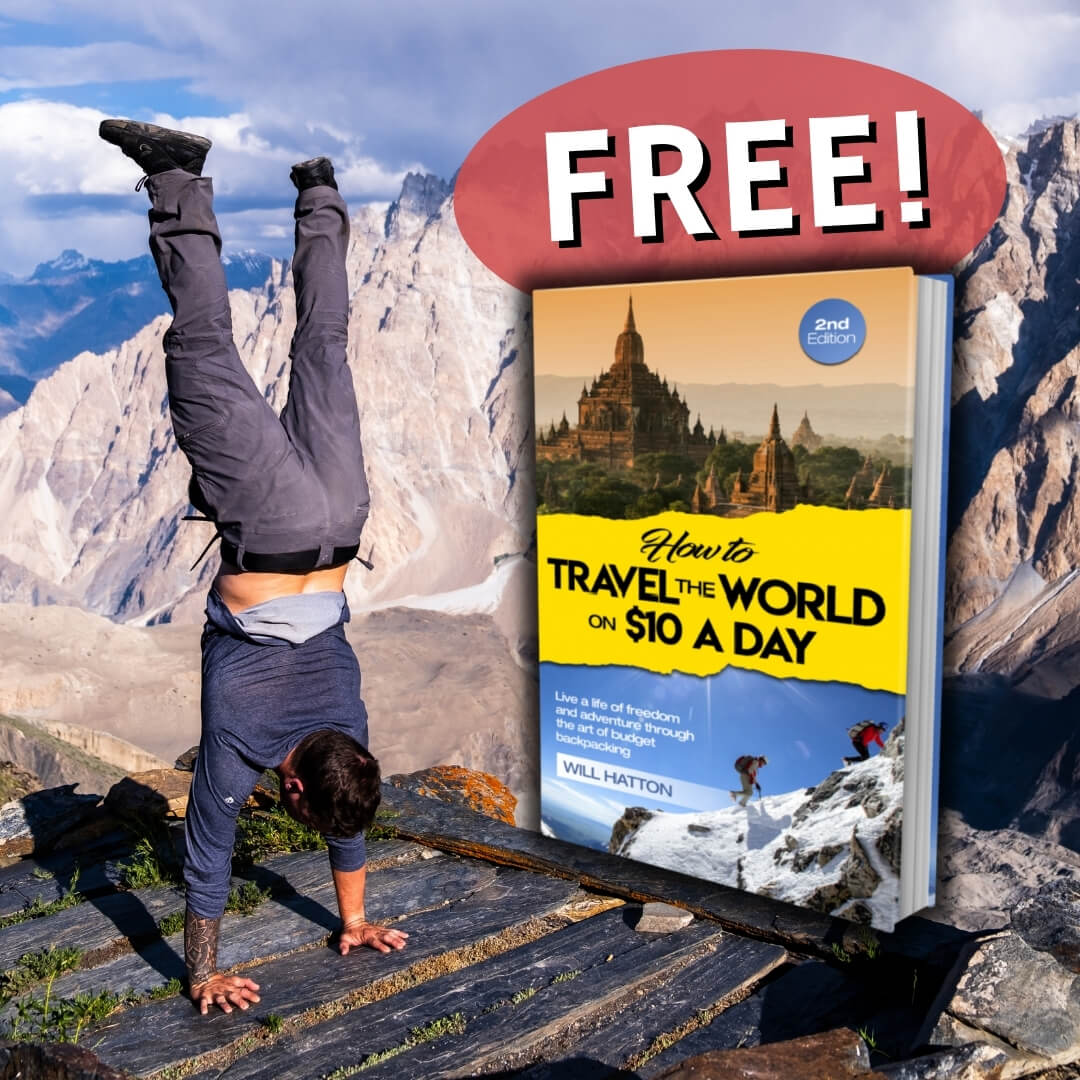 Learn how to travel the world on just $10/day with the Backpacker Bible – Will Hatton's own personal guide to the life of a budget traveller!
This book is the ULTIMATE culmination of more than 10 years of travel experience. It's full of valuable insider hacks and secrets that will help you unlock your full potential as a traveller.
AND… it's also FREE at the moment! All you need to do is click this link (or the sexy image of Will flexing his handstand skillz), provide your email, and we'll email you the ebook lickety-split!
What to Pack for your Hoi Ann Hostel
Pants, socks, underwear, soap?! Take it from us, packing for a hostel stay is not always quite as straight forward as it seems. Working out what to bring and what to leave at home is an art we have perfected over many years.
Check out our definitive Hostel Packing list for our top packing tips!
Why you should travel to Hoi An
There you have it amigos: we have come to the final act of my best hostels in Hoi An 2021 list!
You are now fully armed with all of the important information regarding the top backpacker accommodation in Hoi An.
Hoi An is truly a special city in Vietnam loaded with heaps of stuff to do for backpackers to get into. An awesome city deserves an equally awesome hostel.
The goal of this hostel guide was to lay out all of the best hostels in Hoi An so that you can get the most out of your time backpacking here.
Where you stay matters! I hope after reading this guide, you have found the right hostel to book for yourself based on your own personal needs and preferences.
Still undecided? On the fence about which hostel is the best hostel in Hoi An? When in doubt, I recommend that you just book my overall top pick for the best hostel in Hoi An: Tribee Cotu. Happy Travels!
FAQ about Hostels in Hoi An
Here are some questions backpackers ask about hostels in Hoi An.
Travel Safety Tips for Hoi An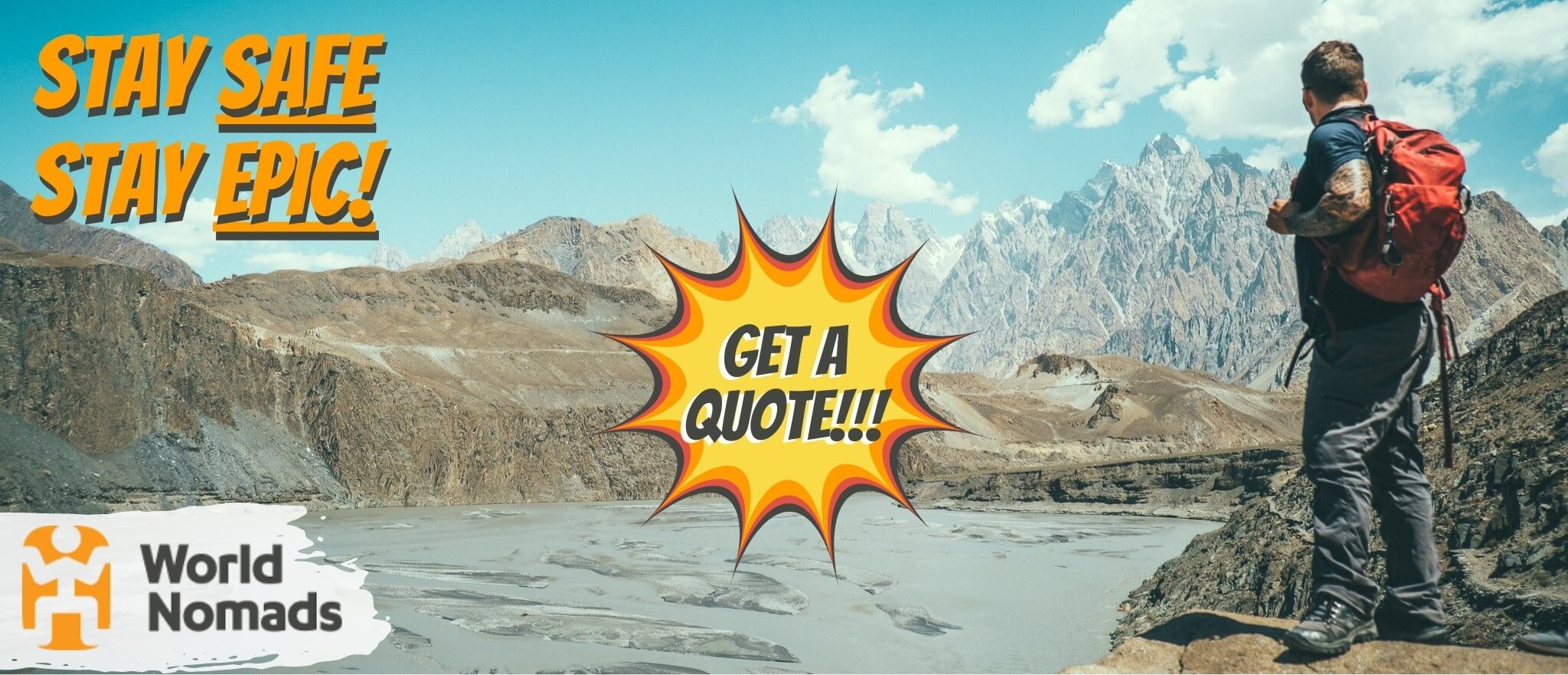 It's good to get lost sometimes, but it's also good not to get too lost. There are people that want you home in one piece.
There's one travel insurance provider The Broke Backpacker trusts for all his wildest shenanigans… World Nomads!
Click the button below to get a quote on your insurance or read our in-depth review of World Nomads' coverage. And then… let the shenanigans begin. 😉
If you're still concerned, read our inside report on tourist safety and how to stay safe in Vietnam.
More Epic Hostels in Vietnam
Hopefully by now you've found the perfect hostel for your upcoming trip to Hoi An.
Planning an epic trip all across Vietnam?
Don't worry – we've got you covered!
For more cool hostel guides around Southeast Asia, check out:
Over to you
By now I hope our epic guide to the best hostels in Hoi An has helped you choose the perfect hostel for your adventure!
If you think we've missed anything or have any further thoughts, hit us up in the comments!
---
Thanks for reading – that was fun! 😀
We bring you epic FREE content!
Find out how YOU can help support us.
We're a big site with a big team and this job isn't always easy. But we do it because we love it – we love providing epic and free content. We love the knowledge that our content keeps you adventuring. We don't ask for money, but if you'd like to find out how you can help the site in more organic ways, click the button below.
Thank you for your support 🙂
---
Bye for now, but not forever!
If you want MORE top-tier Broke Backpacker content like this, then sign up for our weekly newsletter below to get the latest and greatest!
And for transparency's sake, please know that some of the links in our content are affiliate links. That means that if you book your accommodation, buy your gear, or sort your insurance through our link, we earn a small commission (at no extra cost to you). That said, we only link to the gear we trust and never recommend services we don't believe are up to scratch. Again, thank you!