Hoi An is a magical spot to visit along the Southeast Asian coastline. As one of the oldest cities in Vietnam, Hoi An has earned a reputation for being a bustling port town since the 15th century! Today, a Hoi An travel experience promises a whirlwind adventure and one that will leave you captivated.
If you've booked your ticket and started planning your Hoi An itinerary, you've come to the right place! This is a multi-day Hoi An itinerary that has your entire trip covered from accommodation and tours to really good places to eat.
If you're wondering what the top spots to visit are, then look no further than this post! If you follow these suggestions, then your vacation in Hoi An will not disappoint! Overall, prepare for sunshine, good food, and fascinating culture!
Wondering when to visit Hoi An? Hoi An's tropical climate means that the temperature stays rather warm throughout the year. Rather than the year being broken up into "summer and winter" seasons, travel season in Hoi An is split by "wet and dry".
The best time to visit Hoi An is during their dry season, which runs from February until July. Those that prefer a more moderate climate (without the rain) will need to abide by the suggestion, the earlier the better, while others prefer to wait a little bit longer and pick the months of May and June.
That's not to say that if you travel to Hoi An during any other month that you won't enjoy it – but it's better if you throw some waterproof clothing in your packing for Vietnam! The monsoon season starts in September and continues to bring heavy rain until January. It is not advised to visit during these times as there is an increased risk of flooding and typhoons!
The small city is located just south of Da Nang on Vietnam's central coast and boasts a charming atmosphere throughout. Although Hoi An is not a particularly large city, there are several nice areas to stay in, depending on your preferences.
The best place to stay in Hoi An in 3 days or more for first-timers is Old Town, Hoi An. The area is considered the cultural and historical heart of Hoi An and is full of ancient houses and buildings. Many of Hoi An's top tourist attractions are located here, including the Japanese Covered Bridge.
If you are visiting Hoi An on a budget, then Cam Pho is the place to be! It is within walking distance of major attractions and offers affordable food and accommodation options. Located across the river from Hoi An's historic center is An Hoi, the destination of choice for night revelers! Although a quaint district during the day, the streets come alive when the sun goes down!
There are several other areas to choose from, such as Cam Chau which is loved as one of the coolest neighborhoods in Hoi An, and Cam Tanh which is a top choice for those traveling as a family. Regardless of where you stay in Hoi An, you're in for a treat!
If you are looking for an affordable place to stay in Hoi An that offers an amazing buffet breakfast, daily activities and a great location, then look no further than Tribee Cham Hostel! This could be considered the best hostel in Hoi An to book, and it's certainly our favourite.
Relax as you enjoy stunning views of the gorgeous gardens and lush landscaping from your private balcony. This one-bedroom apartment features a comfortable large bed. High-tech amenities include a flat-screen TV with cable channels, high-speed wireless Internet, safe and full stocked minibar. It also boasts 2 bathrooms with a rain shower, a bathtub and a kitchenette area for the convenience of guests.
Riverside White House Villas go above and beyond to ensure that you have a super comfortable and relaxing home base in Hoi An. Between the free bikes available for use, a large outdoor swimming pool and large spacious rooms, what more could you ask for?
Laluna Hoi An Riverside Hotel offers travelers all the perks of luxury accommodation in a convenient and central location! The staff in particular have earned a reputation for being exceptionally friendly and helpful!
As a country, the roads in Vietnam have a reputation for being quite chaotic! Hoi An goes against the grain slightly and offers more convenient transport options. The city's compact size, the high number of pedestrian lanes, and "efficient" public transport makes it easier to get around.
The majority of the attractions in Hoi An Ancient Town are easily accessible by foot and, in fact, motorized vehicles are prohibited from entering Hoi An Ancient Town during certain hours. If you are looking for an easy and cheap way to get around, then cycling is the best! Most hotels rent out bicycles, and there are several bicycle rental shops scattered around the city.
Outside of Hoi An Ancient Town, taxis are readily available and can cost around USD $10 – 15 for a 45-minute ride. Another way to enjoy your Hoi An itinerary in 3 days is on the back of a motorcycle. If you are confident on a motorcycle, then this is another easy and affordable way to get around. However, be warned that the roads can get a bit manic.
Old Town | Central Market | Hoi An Spa | Vietnamese Cooking Class | Thu Bon River
Your first day in Hoi An is dedicated to getting better acquainted with the area, ticking off the major attractions.
Day 1 / Stop 1 – Explore the Old Town
Why it's awesome – Discover more than 800 historic buildings constructed over a century ago!
Cost – USD $5 for access to your choice of 5 of 22 heritage sites or attractions.
Food recommendation – Well Coffee & Restaurant is a great spot to kick start your day with an energy-packed cup of Vietnamese java!
A visit to Old Town, Hoi An conjures up the feeling of being transported back in a time capsule. Packed to the brim with well-preserved historical buildings, it's no wonder that Hoi An, Old Town is the spot to be if you want to discover UNESCO World Heritage Sites!
The best way to experience the Old Town is with a Hoi An walking tour which allows you to walk through the streets and take in the historical beauty that surrounds you. The area is small enough to get around on foot and, in fact, some areas forbid vehicles entirely!
The majority of the buildings were constructed over a century ago. Looking at these buildings, you'll notice strong Chinese influences from the merchants that used to visit the port area in the 16th and 17th centuries.
Some of the top sites to look out for in the Old Town are the iconic Japanese covered bridge, the Chinese assembly halls, Guan Yin Temple, and the Tran family home.
Tradition is strong in the Old Town and gives a very immersive experience of the Vietnamese culture. Although some of the buildings are really old, they've been converted in order to accommodate tourists, meaning that you can still enjoy the convenience of readily available souvenirs.
You could easily spend the whole day exploring the Old Town, from museums and pagodas, to the riverside which bustles at night. However, to make sure that you tick it off at some point, make sure that your trip to Hoi An starts in the Old Town!
Day 1 / Stop 2 – Stroll Through Central Market
Why it's awesome – Enjoy an immersive experience that highlights the unique way of Vietnamese life!
Cost – Free to roam!
Food recommendation – Although the market has a wealth of options to snack on, you can also stop by Bazar Café & Restaurant for a refreshing iced lemon grass.
Vietnamese culture has a strong focus on markets. It's where the locals sell their wares, do business with one another, and pick their food for the day. One of the best ways to experience the local Vietnamese life is to visit one of these markets.
The Central Market in the ancient area of Hoi An is the epitome of one of these markets. Open from as early as 5 am (and only closing at 4 pm) every day of the week, this is a great activity to add to your Hoi An itinerary whenever it suits you. Although, it is better in the earlier hours of the day before it gets too hot or crowded.
The Central Market has been adapted slightly over time in order to accommodate for the increase in tourists, but it still offers a very authentic experience. Make sure that you stop by the fish market, which is one of the largest in the town due to its prime location on the river's edge.
This is also a great place to get some local food and at a very good price. Also on sale are the skills of silk tailors as well as souvenirs such as wickerwork, bamboo, and crockery. The Central Market is a great way to brush shoulders with the locals and experience a bit of the daily life in Vietnam!
Day 1 / Stop 3 – Relax at a Hoi An Spa
Why it's awesome – The best way to relax and enjoy the rejuvenating effects of a local pamper experience!
Cost – A massage can cost as little as USD $7, with a more luxury experience reaching up to USD $40.
Food recommendation – Nha hang Khoai Tay is a great Vietnamese restaurant located near The Angel Spa in the ancient center of Hoi An.
If you get funny about personal touch, now would be a good time to make an exception, because you do not want to miss out on a spa and massage while travelling in Southeast Asia. Hoi An has over 150 listed spas, with many more existing offline.
You can easily find an experience to suit your preferences, depending on your budget, time or treatment of choice.
Most spas in Hoi An offer the basics. From body therapies, foot massages, and even nail treatments, however, you can find some more specialized treatments such as herbal steam baths and laser hair removal.
Most spas are open from as early as 9 or 10 am and stay open until 9 or 10 pm. A visit to a spa in your own time is a great addition to your itinerary for Hoi An. Not only is it a very local experience, but it will also leave you feeling great while supporting a large money generator for the local community!
So, whether you want a foot massage, a full body treatment or a manicure, make sure that you allocate some time to be pampered! Hopefully, you'll be able to fit in another spa experience before your time in the city is up!
Insider tip: One thing to note about the spas in Hoi An is that you don't need to pay a high price for a great experience. Even the more budget spas offer quality massages.
Day 1 / Stop 4 – Attend a Vietnamese Cooking Class
Why it's awesome – Hitting two birds with one stone, educate yourself about local cuisine while indulging in the end product!
Cost – Approximately USD $30.
Food recommendation – Tuck right into the tasty meal you prepare during your cooking class!
One of the many joys of traveling to a new place is the opportunity to experience a new and unique culture. The local cuisine of a country is a cornerstone of the culture, and learning to cook local food is one of the best ways to experience it!
If you only have one day in Hoi An, make sure that you learn something about Vietnamese food! A Vietnamese cooking class will teach you the basics on how to prepare a local dish, highlighting the different flavors that are involved in producing the end result.
After a busy day exploring Hoi An, an evening cooking class is a great way to double up a meal and an activity! During the class, the various techniques will be demonstrated before you perform them yourself. Soak up every moment of smelling the various ingredients before combining them to make an impressive end product.
Depending on where you book your Vietnamese cooking class, it can cost you as little as USD $28 or as much as USD $70 for a half day experience!
One of the best parts about this activity is that you get to take your skills back home with you and replicate your time in Hoi An! Your family and friends will be amazed, and you'll get to relive a very special cultural moment!
Insider tip: Some cooking classes are scheduled over a half a day and include other food-related activities. If you have the time, you may want to enjoy one of these experiences!
Day 1 / Stop 5 – Enjoy the Thu Bon River
Why it's awesome – End your day sipping a drink at one of Hoi An's most picturesque spots!
Cost – Free to stroll.
Food recommendation – Cao Cao Grasshopper is a tranquil spot on the water's edge, perfect for enjoying a nightcap!
Many days in Hoi An end on the edge of the Thu Bon River! At night, the river becomes a magical, romantic spot as lanterns are lit and reflect as sparkles on the water. Enjoying a late-night snack or cold drink on the water's edge is the perfect way to end a very full, and very enriching, day in Hoi An.
If you're backpacking Vietnam on a budget, you can choose to enjoy the riverside for free as the locals do. Pick a plastic chair from one of the riverside cafes and kick back with the locals. There are drink stalls scattered along the area selling a variety of cold beverages including beer, fruit smoothies and soft drinks.
If you're in the mood for something a little more elegant, then you can pick one of the more upper-class restaurants and bars along the water's edge.
Insider tip: there are several boats that offer a river cruise at night. This is a very romantic experience and highly recommended for those who want to sweep their loved ones off of their feet!
An Bang Beach | Tailor Fitting | Countryside | Hoi An Museum | Soul Beach
With the Old Town done, you can start off your 2 day itinerary in Hoi An on a more relaxing note!
Day 2 / Stop 1 – Walk Along An Bang Beach
Why it's awesome – An Bang Beach is one of the most beautiful beaches in Hoi An and doesn't have a huge crowd.
Cost – Free!
Food recommendation – The Fisherman Vegan Restaurant & Cafe & Bar is a great spot on the beach to enjoy a morning coffee or a morning vegan meal!
Hoi An boasts several breathtakingly beautiful beaches and An Bang Beach is among the best! What better way to start your day than watching the sunrise or going for an early morning stroll along the beach as the ocean laps the sand?
An Bang Beach is a short 3km from the Old Town and is considered one of the best beaches in Hoi An. Not only is the beach stunning, with pristine white sands that back on to the water, but it is also significantly less crowded than some of the more popular tourist beaches.
If you want to stay at the beach a little bit longer, you'll be pleased to know that the beach is fully kitted with umbrellas and deckchairs for use. These props are free for use as long as you eat or drink something from one of the surprisingly fairly priced restaurants!
Insider tip: Grab a bike and cycle to the beach for an extra special experience. The ride is through the paddy fields and is incredibly scenic!
Day 2 / Stop 2 – Get a Tailor Fitting
Why it's awesome – Hoi An is famous around the world for affordable and quality-made fitted suits – get one for yourself!
Cost – Pay about USD$ 25 for a man's shirt or around USD $100 for a whole suit!
Food recommendation – Vy's Market Restaurant & Cooking School is a great spot to grab some food nearby a wide selection of tailors!
Hoi An has a great reputation around the world for being able to produce quality, fitted suits in a short turn-around time. As a result, you'll find amazing tailors all round the town. The textile industry is booming and you can take your pick from a variety of amazing silks, patterns and textiles.
Adding a tailored fitting for a custom-made suit is a must-do activity on your itinerary for Hoi An! If you only have one day in Hoi An, you may want to extend your stay just to get this done! The tailors in Hoi An are so good that you can show them a picture from a magazine and they'll be able to create a rather accurate replica – that fits!
Most tailors have at least a 48-hour turnaround time, so make sure that if you are touring Hoi An, that you leave enough time to get this novelty achieved!
Insider tip: Be aware that although tailored items are super affordable and you can bargain in Hoi An, you do get what you pay for. Better tailors, tighter deadlines, and more luxury fabrics tend to cost more.
Day 2 / Stop 3 – Discover the Countryside
Why it's awesome – Discover the breathtaking countryside of Hoi An and enjoy a break from the city!
Cost – Free to explore!
Food recommendation – Kumquat BBQ Restaurant & Cooking Class is located in nearby Tra Que Village and serves out-of-this-world Vietnamese food!
The countryside surrounding Hoi An is just as beautiful as the lantern-lit Ancient Town and pristine beaches! If you are looking to add a different flavor to your Hoi An itinerary, then a trip to the countryside is a must!
There are several different narrow roads leading out of Hoi An, beautifully lined with palm trees and incredible views. The best way to get a feeling for this part of the Vietnamese culture is to rent a scooter and see where the road takes you!
If you aren't comfortable on a scooter, you can also rent a bicycle and get your legs spinning. Keep in mind that Vietnam gets very hot, and you need to stay hydrated if you plan on breaking a sweat!
You'll come across locals going about their daily lives, villages that have earned a reputation for a particular trade, and views that will blow your mind! Exploring the surrounding areas of Vietnam is a great authentic activity to add to your 2-day itinerary in Hoi An.
Insider tip: There are several tours available that guide you through the nearby villages, giving you a better understanding and increased insight into the local living of the Hoi An community.
Day 2 / Stop 4 – Learn at Hoi An Museum of History and Culture
Why it's awesome – Learn all about the fascinating history of Hoi An as a trading port, while enjoying a fantastic view of the city!
Cost – Included in the Old Town admission ticket (USD $5 for access to your choice of 5 of 22 heritage sites or attractions).
Food recommendation – Mix up the flavors and indulge in an Indian meal at Ganesh Indian Restaurant.
Hoi An Museum of History and Culture is one of the five attractions that are frequented by travelers in the Old Town, but it offers such an enriching experience that it deserves a mention on its own.
The museum highlights key parts of Hoi An's history as a port town. There are samples of pre-Cham, Cham and various other port-era artifacts. Included in the showcase are bells, historic photographs, old scales and a variety of ceramics.
The museum is open from 7 am to 5:30 pm, giving you a wide enough window to take your time exploring when it best suits you. The museum is housed in a Quan Yin pagoda house which contributes to the historical appeal. Inside, the artifacts cover over two thousand years of Hoi An culture.
Insider tip: Arguably the most appealing part of the museum is the incredible panoramic view that is on display from the terrace!
Day 2 / Stop 5 – Watch Sunset At Soul Beach
Why it's awesome – Enjoy tapas and a drink as you watch the sun set on one of Hoi An's most spectacular beaches!
Cost – Depending on the price of your drink (fresh prawn spring rolls cost USD $3).
Food recommendation – Soul Beach Bar and Restaurant serves the tastiest tapas and refreshing drinks!
If you are spending 2 days in Hoi An, make sure that you add this stop to your itinerary! Soul Beach is one of the most beautiful spots to catch the sunset and promises a relaxing evening to remember!
Soul Beach Bar and Restaurant sits on An Bang Beach, allowing you to dig your toes in the sand while you dig into some tasty snacks! The awesome spot has live music which serves as the soundtrack to a magical evening.
Open every Monday to Sunday from 7:30 am to 11 pm, you can spend as long or as short as you want, relaxing on the lounges. The spot itself is not overly crowded, allowing you to wind down a little after a busy day discovering Hoi An attractions!
The prices are fairly decent, meaning that you won't go home feeling ripped off or out of pocket!
Insider tip: If you are choosing an area in Hoi An to stay, then this is a particularly groovy spot to enjoy!
Nipa Palms | Hoi An Nightlife | Bike Tour | Tickle Your Tastebuds | Japanese Covered Bridge
Continue your 3-day itinerary in Hoi An with a selection of additional spots to visit and things to do!
Admire the Nipa Palms
Kayak or paddleboard down the peaceful channels of the Thu Bon River.
Enjoy a quiet break away from the hustle and bustle of the city!
Have a hand at fishing in the river waters, casting a net like the locals do!
Nipa Palms, which translated means "coconut palms" emerge from the Thu Bon River and create a tranquil and mystical mood. Locals are scattered along the water's edge and in fishing boats, trying their luck with fishing.
The Nipa Palms are one of Hoi An's landmarks that are known to attract several travelers who are looking to enjoy a local flair. There are tours and guides that can take you fishing on a basket boat, giving you the opportunity to cast your net.
Another way to experience Nipa Palms is to jump onto a kayak or paddleboard and discover where the canals take you.
These experiences offer more than just enjoyable time spent, but also sheds light on traditions, cultures and techniques that are authentically Vietnamese!
This is a great activity to enjoy if you want to get a break from the city, and connect with nature in a unique way. Make sure that you pick your time carefully, because although the river canals can be very tranquil, they can get quite crowded when tourist buses arrive!
Indulge in the Hoi An Nightlife
Hoi An is full of trendy cafes, cozy bars and live music venues just waiting to be enjoyed!
The streets of the city transform with new energy and buzz the second that the sun sets!
Get swept away in a magical night life that's illuminated by quaint lanterns!
The nightlife in Hoi An is something truly special. Rather than raving at a club until 5 am, you can expect the streets to stay busy until the early hours with a different buzz. Hoi An is known to serve some of the cheapest beer in the world, and that coupled with a large number of bars and pubs mean that you can quite easily dance the night away.
If a relaxing night is more up your alley, there are folk dance performances, nights along the candle-lit Thu Bon River and quaint little coffee shops to enjoy a cup of java! There are also several cool markets that take on a different mood at night.
Some great spots to look out for include White Marble Wine Bar, Before and Now, as well as Tiger Tiger Bar.
There's so much to see and do that you'll be planning a trip to Hoi An for round two before you know it! There's a little bit of everything here that will live up to your wildest dreams of the Vietnam travel experience.
Take a Bike Tour
Enjoy exploring Hoi An from a different perspective – on the back of a bike!
Kill two birds with one stone: get a little bit of exercise while sightseeing!
A more dynamic way to explore Hoi An.
Jumping on the back of a bike gives travelers a unique and special way to explore and discover the town. There are so many places to visit in Hoi An, and a bike offers a special way to move around!
From the back of a bike, you can venture to all of the Hoi An points of interest and even go beyond by cycling as far as the countryside!
There are several free bike tours with a Hoi An guide if you want a more informed experience. Students in the area offer to do this activity for free in exchange for practicing their English!
Soak up every moment as you cycle through the rice fields and beautiful surrounds, taking advantage of the opportunity to ask as many questions as you wish!
Wave to locals and fellow travelers as you pass them on the road! If you're new to bikes (or bikes in Asia), check out this article about how to ride a bike in traffic safely.
Tickle Your Tastebuds
Push your comfort zone and indulge in all of the different flavors in Hoi An.
Learn about the passion, processes, and techniques that go into preparing a Vietnamese meal.
Taste traditional Vietnamese food that you can't find anywhere else!
Vietnamese cuisine is known throughout the world, with restaurants serving the national dishes popping up all over the world! Where better to taste these flavors than first-hand in the country itself!
Whether or not you've taken a cooking class, you can best believe there is a lot more to Vietnamese food than first meets the eye. From cau lao, a Hoi An noodle specialty, to the street barbeques, prepare to have your taste buds blown out of the water!
Whether you choose to end your day with an ice-cold glass of their local brew or choose to tuck into a tasting plate packed with various flavors, you're in for a treat! While you're in Vietnam, make sure that you try to taste everything that you can, and make an experience out of it!
Cross The Japanese Covered Bridge
The bridge that was built by the Japanese community who were located in Hoi An.
An epic photograph opportunity!
One of the most iconic spots to include on your Hoi An trip!
The Japanese Covered Bridge is an icon in Hoi An, and one of the most visited spots in the Old Town. It's safe to say that no backpacking trip to Hoi An would be complete without taking a stroll across or better yet, snapping a pic to prove you were there!
The beautiful bridge was first built centuries ago by the Japanese community and holds a lot of historical and cultural value. The bridge has since been restored and is one of the country's most iconic attractions!
One of the best parts of the bridge is that it is always open, meaning that you can pop by whenever it suits you. As an added bonus, there are parts of the bridge that have a roof so that you can escape the heat!
While Vietnam is very safe in the violent crime, it's roads are another story. Perhaps the biggest risk of traveling in Hoi An is driving in the area.
Traffic can be chaotic, so if you rent a car or motorbike, make sure that you have a clear idea of where you want to go in advance. Make sure that you pack your license and rental documents. Extra points if you wear a helmet!
While markets are a popular activity in Hoi An, it's important to remain vigilant when in these areas. Pickpockets are quite active as the markets are very crowded. An easy way to avoid being a victim is to remain vigilant and keep your belongings close to you.
During the rainy season, there is also the risk of floods. If you plan your Hoi An itinerary during the rainy season, make sure that you pack enough waterproof belongings- like a good, waterproof rain jacket – and try to book accommodation that is not on the ground floor.
Other than petty theft, opportunistic street crime, and busy roads, Hoi An is a fairly safe spot to visit. All that you need to do is keep your wits about you and you'll be more than fine!
Don't Forget Your Travel Insurance for Hoi An
World Nomads' mission is to support and encourage travellers to explore their boundaries. They offer simple & flexible travel insurance, and safety advice to help you travel confidently.
They've been doing it since 2002 – protecting, connecting, and inspiring independent travellers just like you.
Get a quote below or read our in-depth review!
World Nomads provides travel insurance for travelers in over 100 countries. As an affiliate, we receive a fee when you get a quote from World Nomads using this link. We do not represent World Nomads. This is information only and not a recommendation to buy travel insurance.
There are several incredible day trips from Hoi An that will bring a huge smile to the face of many! Here are some of the best ones to pick from if you're spending more than 3 days in Hoi An!
Discover the Ancient Imperial City of Hue
The ancient imperial city of Hue attracts countless people on a daily basis! Packed to the brim with fascinating historical attractions, the area that was once home to the Nguyen Dynasty is truly fascinating.
The road to Hue from Hoi An is particularly beautiful, and the scenery only improves once you arrive. There are several tombs and pagodas that are centuries old, just waiting to be explored! The dishes in Hue are especially tasty and worth a try. Other must-do activities in Hue include a cruise along the Perfume River and the Imperial Citadel!
Speed Off on a Boat Trip to Cham Islands
A visit to Cham Islands is one of the top things to do when spending time in Hoi An! Hop onto a speedboat and prepare for a day of snorkeling, swimming and chilling on the beach in a paradise setting! When you start getting hungry, you can explore several local restaurants in the fishing village that serve fresh seafood.
Cham Islands are known for exquisite marine life! A snorkel and a swim will bring you up close with a vibrant and colorful selection of coral and fish. If you have a GoPro, make sure it's fully charged!
Admire the Ba Na Hills
A visit to the Ba Na Hills promises a day of unforgettable sights! Once you arrive, you can expect to take a thrilling ride on the world's largest cable car, absorbing breathtaking views as you soar through the air!
Other top attractions in the area include the stunning Linh Ung pagoda, the massive Buddha statue and a variety of wine cellars! Try to make sure that you allocate enough time to pop in at the natural monkey garden and God mountain (the latter of which is the highest peak in central Vietnam!).
Explore Unique Sights in Marble Mountain
Marble Mountain boasts a surreal, once-in-a-lifetime experience. Located in Da Nang, travelers can climb the stairs to the mountain top and take in the incredible caves and pagodas that are hidden inside!
In the area, there is also a stone village where you can take the time to watch skilled sculptors make wonderful items from marble products. There are spectacular views from the mountain, so it's no wonder that Marble Mountain is a top choice for a day trip from Hoi An!
Take a Stroll in My Son Sanctuary
If you only have time for a single day trip when visiting Hoi An, then a trip to My Son Sanctuary is a great choice! The best time to go is to catch the sunrise as it shares its golden light over the countryside outside Hoi An!
The ancient ruins tell a fascinating story of history in the area and are the center of the Champa Kingdom. My Son is the ancient Hindu sanctuary that is the highlight of the area, and you will completely understand why the moment that your eyes fall on the beautiful scene!
Find out what people want to know when planning their Hoi An itinerary.
Conclusion
Hoi An is a truly special place to visit. Regardless of how long you plan to travel to Hoi An, there is one thing that you can be certain of, it's a deeply enriching and cultural experience!
From the incredible meals that will tickle your tastebuds, to the enthralling atmosphere that surrounds the old buildings, Hoi An is spectacular. Whether you are traveling as a family, a couple or as a solo traveler, Hoi An is sure to welcome you with open arms!
Make sure that you keep your belongings close in crowded areas, and pack with the sun's heat in mind and the hard work is done! All that's left to do is to book the perfect hostels for your trip to Vietnam, and tick off the best spots on your Hoi An itinerary!
---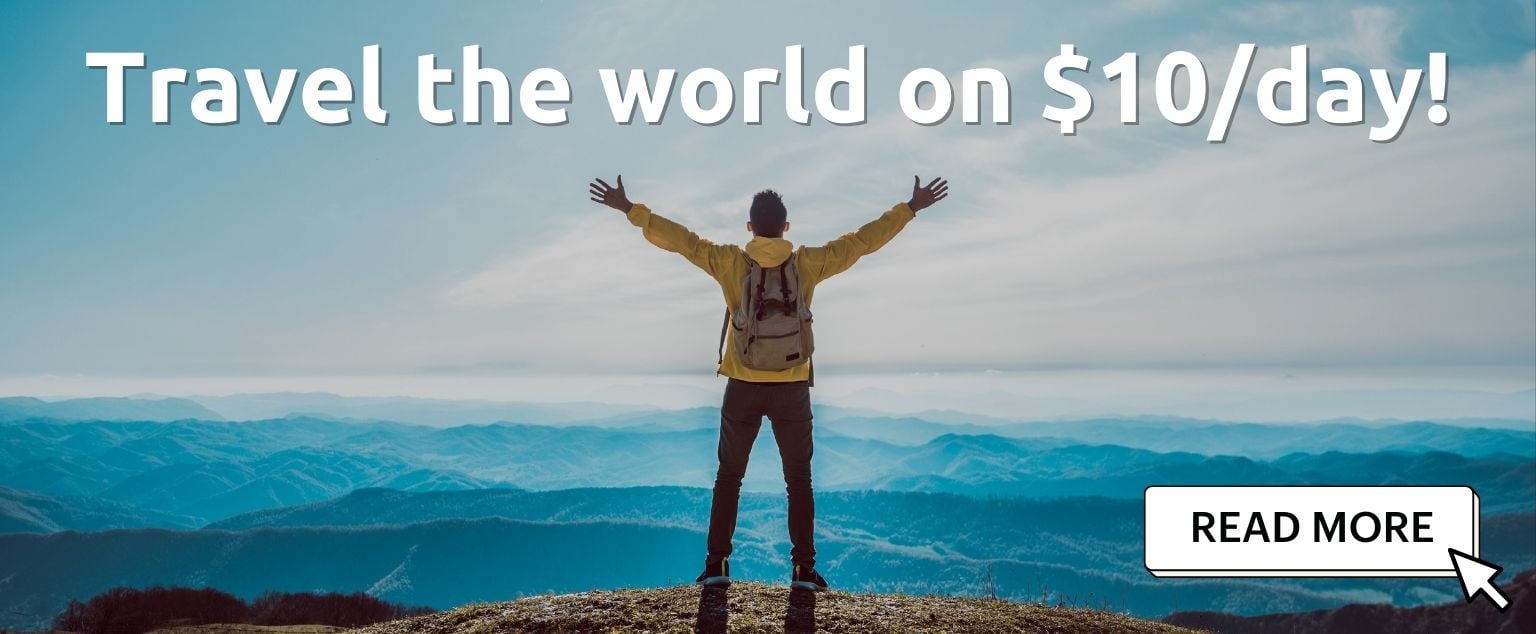 And for transparency's sake, please know that some of the links in our content are affiliate links. That means that if you book your accommodation, buy your gear, or sort your insurance through our link, we earn a small commission (at no extra cost to you). That said, we only link to the gear we trust and never recommend services we don't believe are up to scratch. Again, thank you!