Any backpacker rolling through Cambodia on a wider South East Asia tour will inevitably find themselves in the capital Phnom Penh.
Phnom Penh is a sprawling, noisy metropolis filled with seemingly more motorbikes than humans to drive them. That said, it is not without its charm. The beautiful riverfront is lined with tasty restaurants and food stalls, parks, and bars where you can wet your whistle.
Locals in Phnom Penh have taken notice of the incoming backpacker hordes and the result has been an explosion of hostels in the city.
That is exactly why I wrote this guide to the best hostels in Phnom Penh for 2021!
With the aid of this guide, you will have the list of the best hostels in Phnom Penh before you as clear as day, so that choosing the right spot for yourself is as uncomplicated as possible.
I have done the dirty work of finding all of the best backpacker accommodation in the city, and I am certain that there is a hostel on my list suited for every traveler.
Choose from categories like the best party hostel, best hostel for couples, and best cheap sleep hostel in Phnom Penh.
Let's jump right in and take a look…
Quick Answer: The Best Hostels in Phnom Penh
The 15 Best Hostels in Phnom Penh
First up, we're going to check out the overall top hostels in Phnom Penh, however, there are heaps of awesome neighborhoods and places to stay scattered around the city. Make sure you do your prior reading to book the right accommodation for your trip!
Do You Want to Travel FOREVER??
Then pop your email address in below and we'll send you a FREE copy of 'How to Travel the World on $10 a Day!' – make travel your LIFE.
Overall Best Hostel in Phnom Penh – Envoy Hostel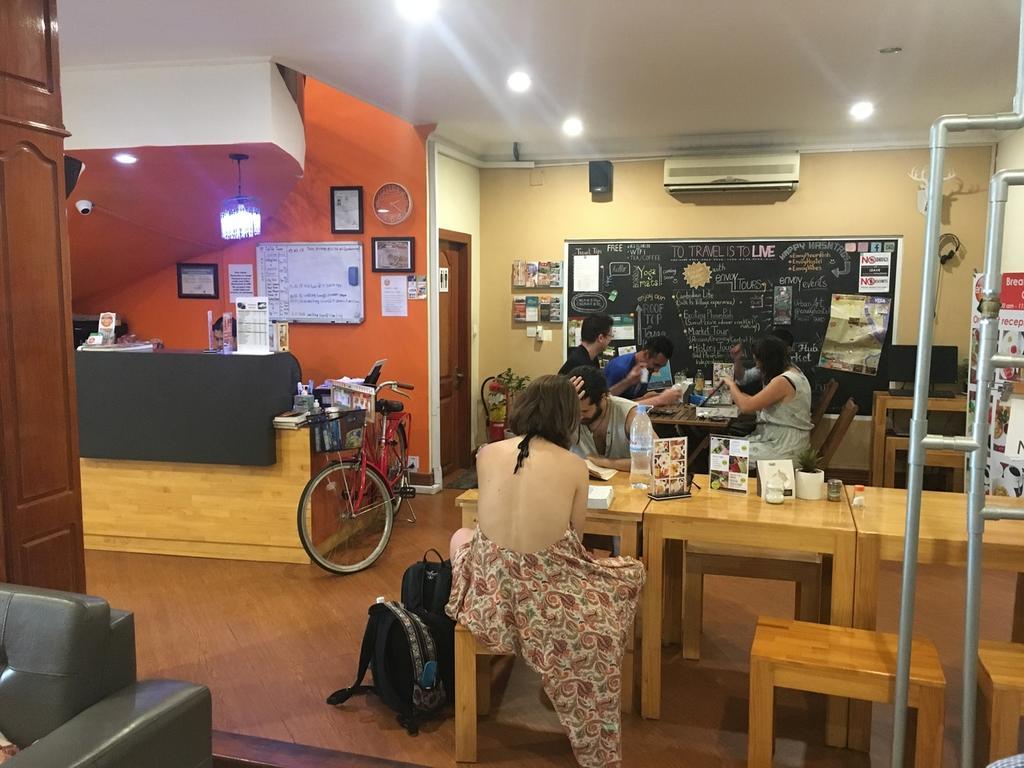 $
Cafe
24-Hour Reception
Tour Desk
For our overall best hostel in Phnom Penh we've selected a hostel located more in the expat part of town – that means a bit quieter and a bit more leafy and nicer than the riverside area. The downside is that you have to get tuk-tuks to the more lively areas of town. However, it's a very small negative on massively positive scorecard. The staff are super friendly and will help you over and above to organise tours and travel. It's also mega clean and with generally great facilities. The best hostel in Phnom Penh 2021 also offers free coffee, tea AND water whenever you want it – and walking around hot PP is thirsty work, we know.
Best Hostel for Solo Travellers in Phnom Penh – Sla Boutique Hostel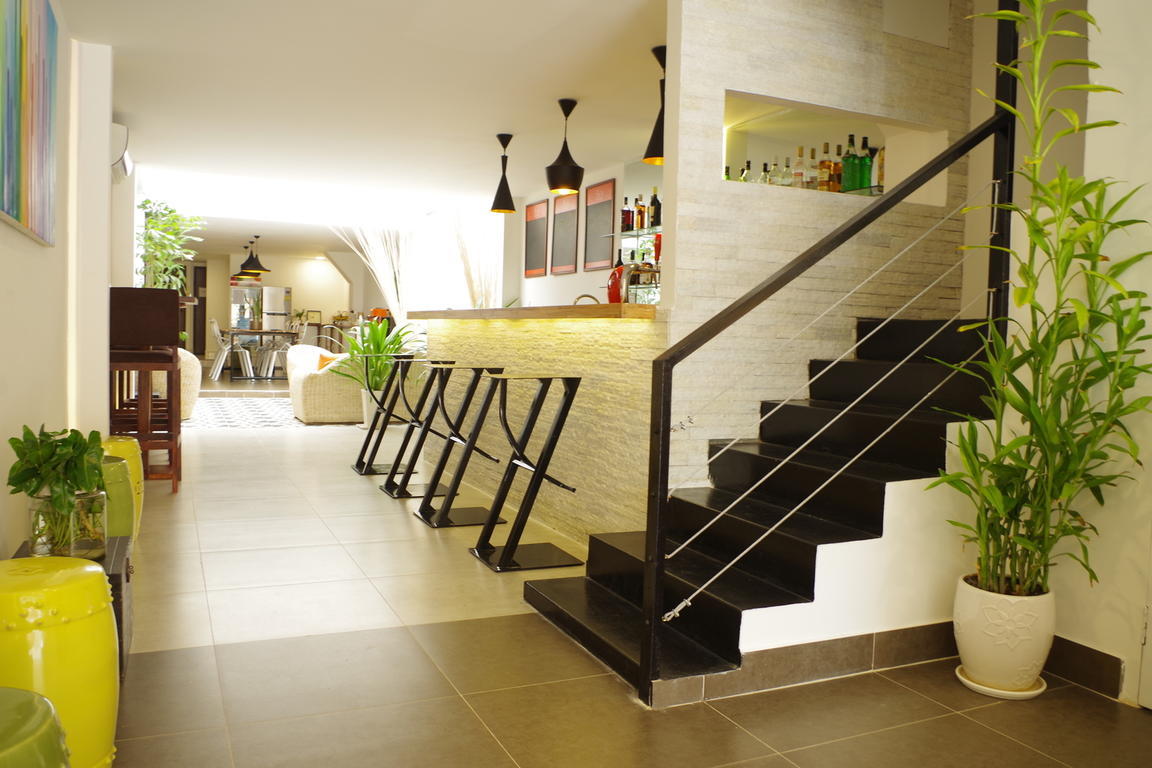 $$
Bar & Cafe
Air Conditioning
Tour/Travel Desk
The vibe at Sla Boutique Hostel was just so cosy and homely that we had to put it here as our best hostel for solo travellers in Phnom Penh. If you want to be meet people and be in a safe, welcoming environment, and you don't wanna party, it can be a bit tricky because drinking and partying is equated with sociability. But you can be friendly and NOT a beer monster! Really, you can! That's why Sla is so lovely. The staff are super friendly too, which adds to it all. Great choice to get away from a typical party-party Phnom Penh backpackers hostel. Plus it's boutique-y, beds are comfy, and it's in a buzzy location.
Best Cheap Hostel in Phnom Penh #1 – Eighty8 Phnom Penh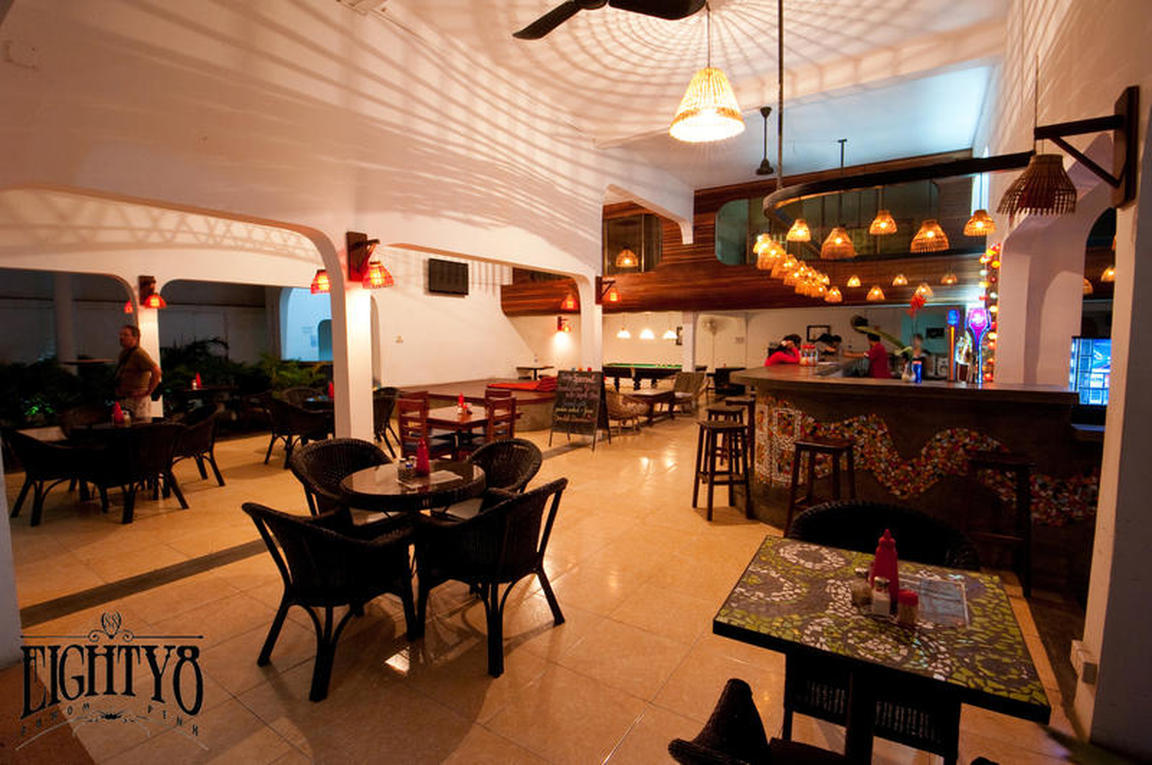 $
Bar
24-Hour Reception
Outdoor Terrace
With one of the cheapest dorm prices in town, Eighty8 is not only a bargain but the best cheap hostel in Phnom Penh. It's got a pool, the staff are really friendly, and the location is just peachy if you're stepping off – or planning to catch – a bus. It also has a newly launched all-you-can-eat buffet breakfast which will set you back all of $2. The WiFi is patchy and for some reason requires you to log in constantly, and the pool and other stuff in the hostel shows a bit of wear and tear, but for a travelers backpacking Cambodia on a budget, this is a solid, solid option.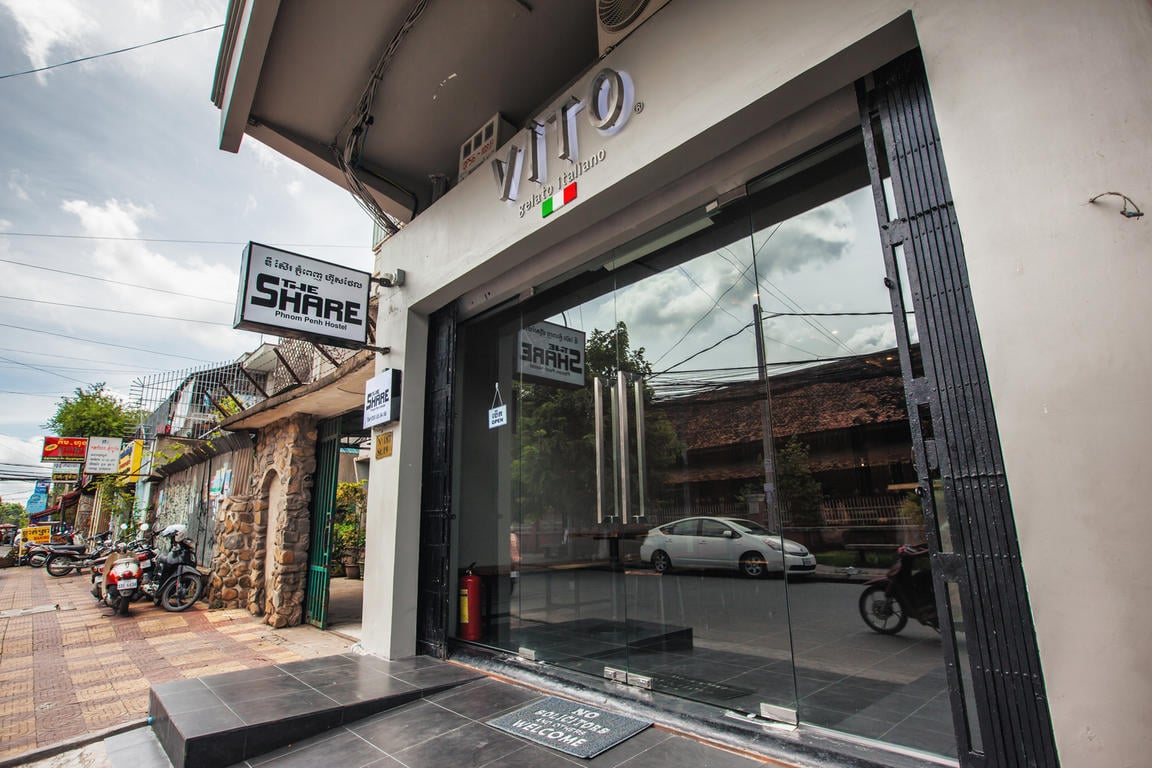 $
Bicycle Hire
Restaurant
24-Hour Reception
This Japanese-owned recommended hostel in Phnom Penh is super stylish, super clean, with great facilities on top of that, but is somewhat lacking in atmosphere. However, that might be to do with the fact that it's located right near to the university, which results in a generally quieter area anyway. We can forgive that for the general design of this place – it might be the coolest hostel in Phnom Penh, with a very hip restaurant downstairs, a rooftop bar, and dorm rooms that by their decor, polished concrete floor, dark wood-and-metal beds with curtains, feel like they should cost 10 times the price they are (which is cheap).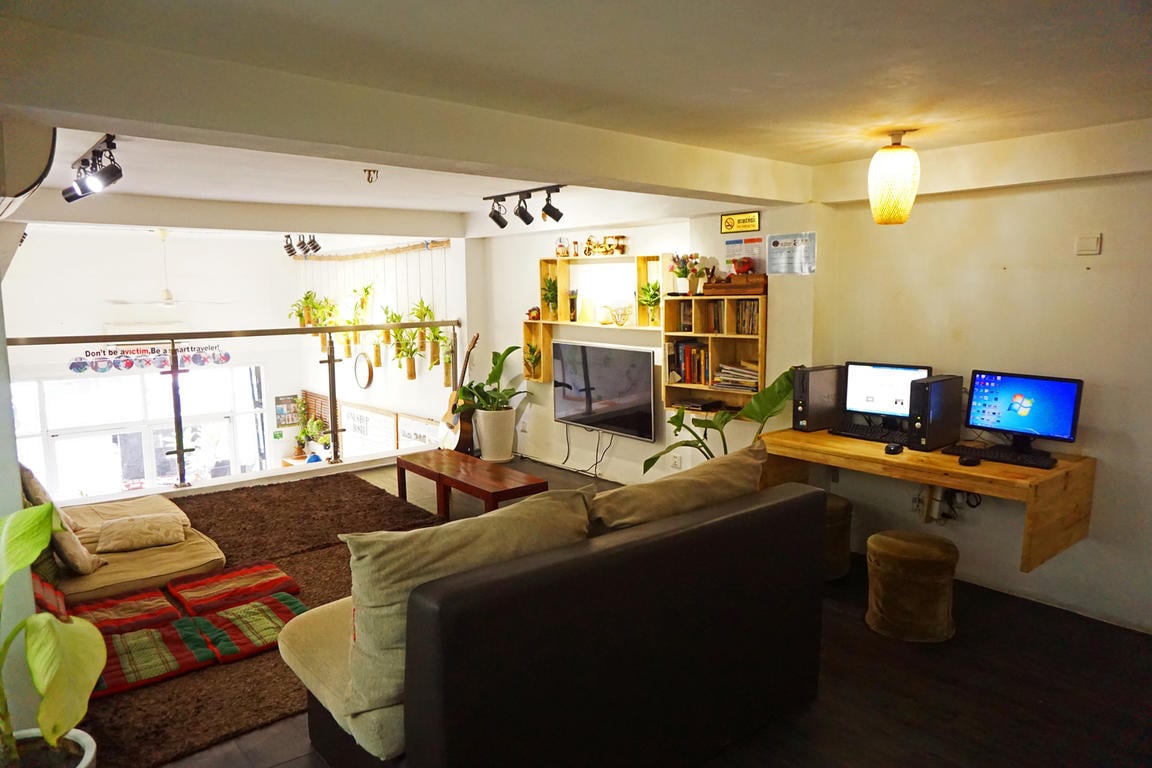 $
Common Room
Cafe & Restaurant
Tour/Travel Desk
A very nice place with a very nice restaurant and very VERY nice staff, this is a lovely budget hostel in Phnom Penh. As we've already gathered, it's a very nice place. How so? Well, it's super cheap. That makes things nice. Second of all, the breakfast on offer for $2 (comes with a drink) V tasty. They also offer a free shower after check-out – it can get sweaty killing time waiting for a (usually) delayed bus. The dorm beds all have individual plug sockets and lights, which we appreciate. There's not much of an atmosphere, but if all you need is a base, well, this is a great choice.
Is This the Best Backpack EVER???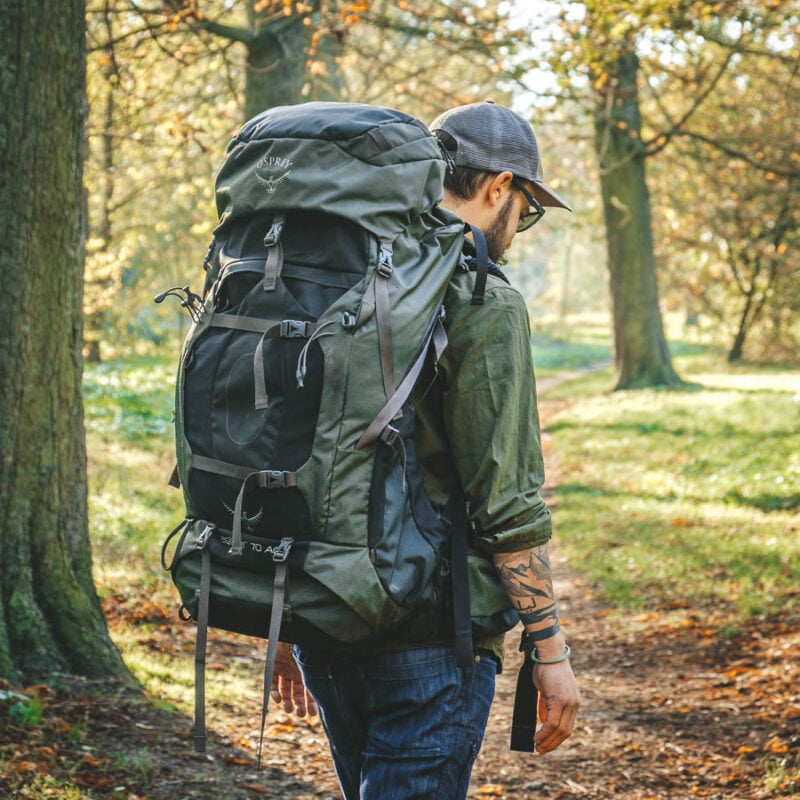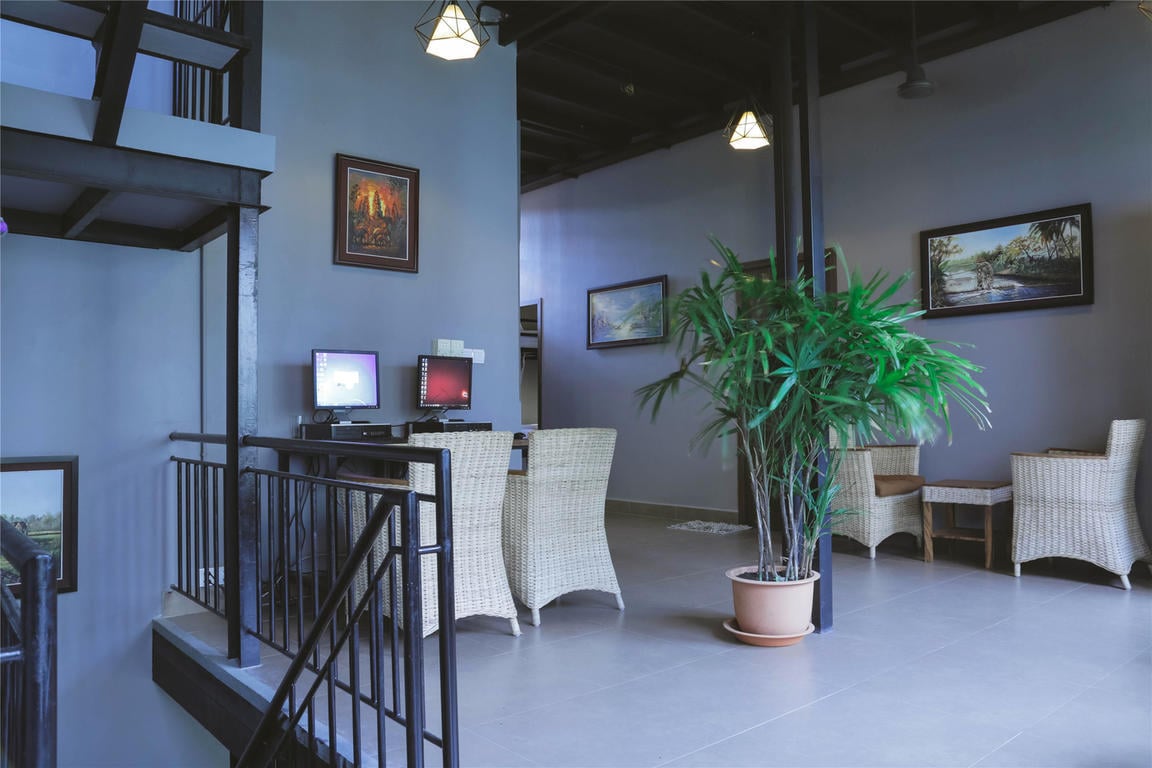 $$$
Bar/Cafe/Restaurant
24-Hour Reception
Air Conditioning
Wow, now this is NICE. Beautiful rooftop restaurant with perfect service, spacious hip bar downstairs, and V nice but not over-the-top rooms in between, this is the best hostel for couples in Phnom Penh. It lacks a party atmosphere, which is first and foremost probably not what you're after when you're travelling as a couple – so that's great. The private rooms are really quite something, with a simple, modern look to them and really big comfy beds. As far as a Phnom Penh backpackers hostel goes, this is bordering on hotel; but of course, it has dorms and they are V cool actually. Top location also.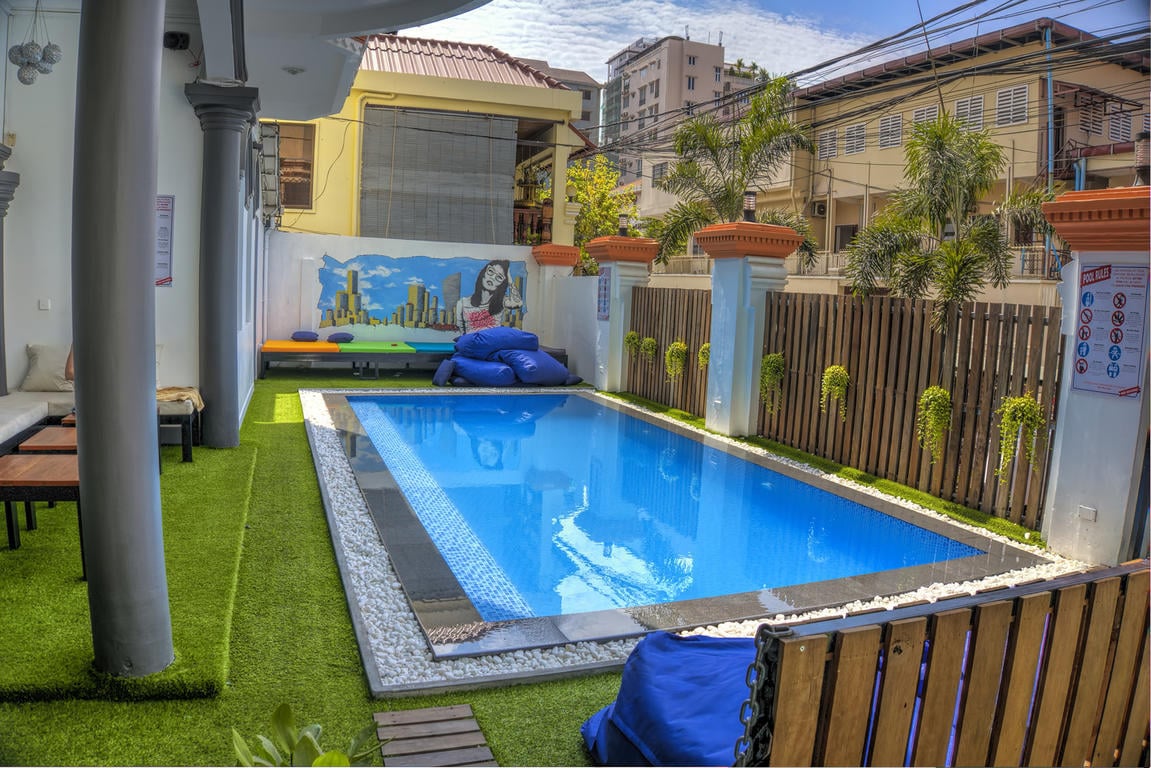 $
Bar
Towels Included
24-Hour Reception
Of course, a hostel called Mad Monkey was gonna be the best party hostel in Phnom Penh. A staple in both the Southeast Asia and Cambodia hostel scene, Mad Monkey is a notorious hostel chain. But really, if a mingly sorta vibe of sociability and singlets is your kinda thing then you'll love it at this Phnom Penh backpackers hostel. The staff are helpful and informative but also fun since they participate in the hostel's nightly fun of drinking games and, well, just drinking mainly. If that ain't your scene then don't stay here, but for all things party, you probably couldn't pick a better youth hostel in Phnom Penh. Also cheap.
Best Hostel for Digital Nomads in Phnom Penh – RS III Location Hostel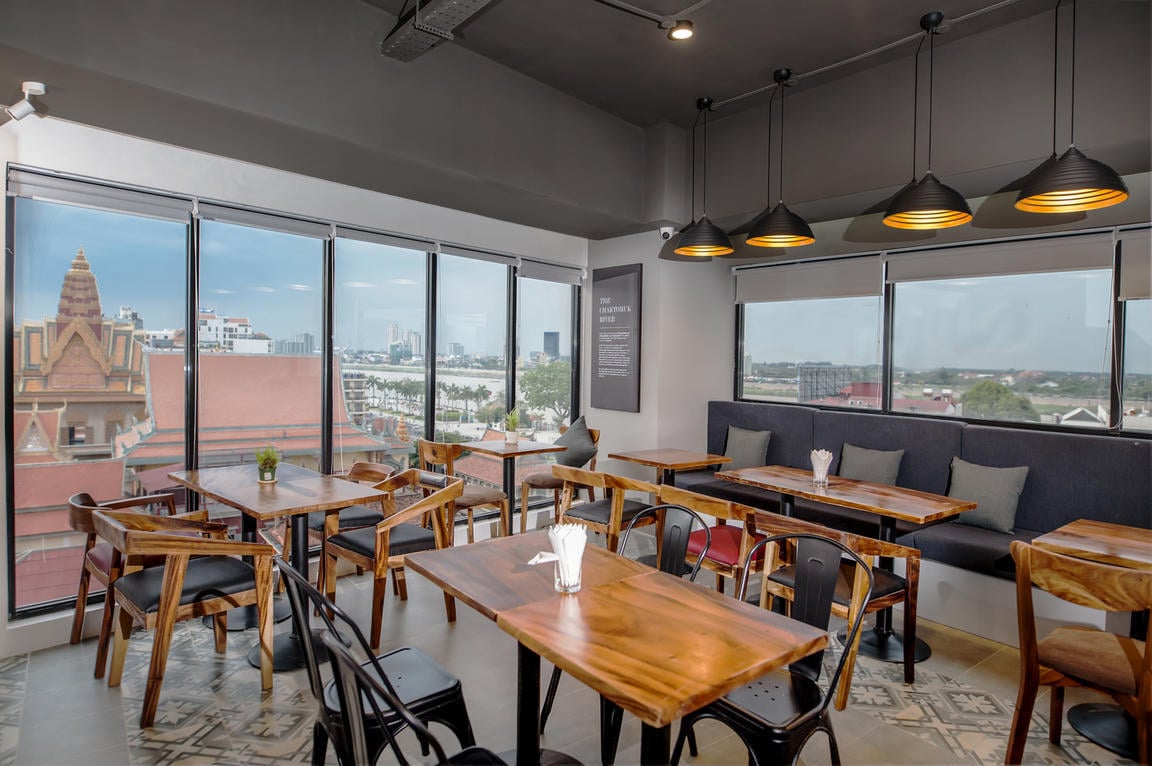 $
Cafe
City Views
Super Stylish
It may have a name like a Star Wars droid, but wow – like, seriously WOW. This place is super nice. Coolest hostel in Phnom Penh. It's just… so nicely done. Polished concrete, pale wood, spacious dorms (including tables and chairs) with big bunks, and a sick cafe area that is basically an ultra hip coffee shop-looking sorta area – this space is why we say it's the best hostel for digital nomads in Phnom Penh. And not ONLY is the decor super cool, the view from this cafe is… well, there are various wats to look at with an incredible 360-degree vista of the city. It's 100% a top hostel in Phnom Penh – AND ONE OF THE CHEAPEST!
Best Hostel with a Private Room in Phnom Penh – Onederz Phnom Penh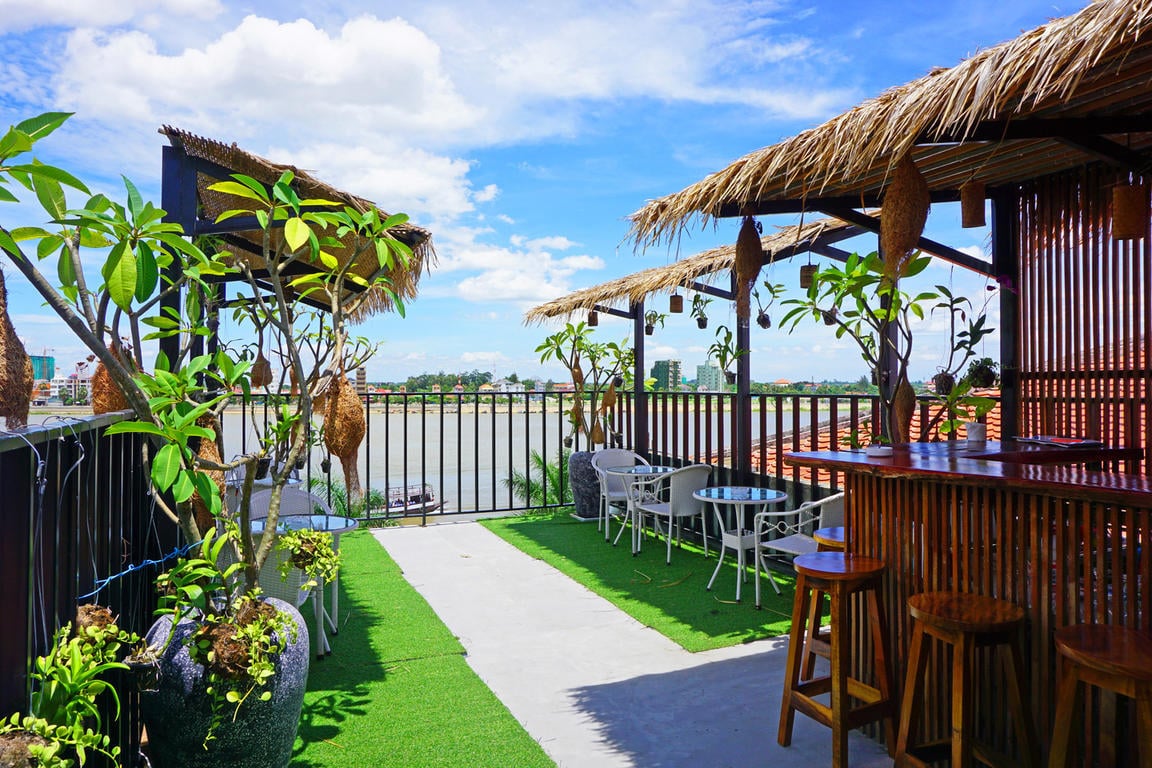 $$$
River Views
Common Room (With TV)
24-Hour Reception
Ahh, see what they've done there? Onederz, one-derz, WONDERS. Get it? Ugh. Anyway, this place has some really, really lovely private rooms on offer – bright, simple, stylish, reasonably priced; which is why it's the best hostel with a private room in Phnom Penh. What also helps seal the deal is the location, being right in the heart of the riverside area – that's where all of Phnom Penh's best bars and nightlife, cafes, and attractions are. It's not a drinking or party hostel but seriously aren't there enough bars in Phnom Penh for you to NOT worry about that? Oh, and the rooftop area is V pretty and has river views – lush.
More Best Hostels in Phnom Penh
If you're planning on backpacking around Phnom Penh for longer than a 3-day touring itinerary, then maybe you'll want to see what other accommodations are in town? In that case, we got you covered: here are the honorable mentions!
$
River Views
Bar & Cafe
Air Conditioning
Ok so with that name in mind, what are you thinking? If you're thinking of river views, you'd be correct (you can also see some of the Phnom Penh skyline, too). Panorama Mekong Hostel offers up its stunning vistas via a stylish and spacious rooftop-ish bar – the sort of privilege you'd have to pay A LOT for in other parts of the world. Luckily for you, this is a budget hostel in Phnom Penh and the prices are honestly amazing. Amazingly cheap, we mean. It's also been recently renovated and everything's done in the trendy SE Asian way (polished concrete and sturdy metal bunks, obviously).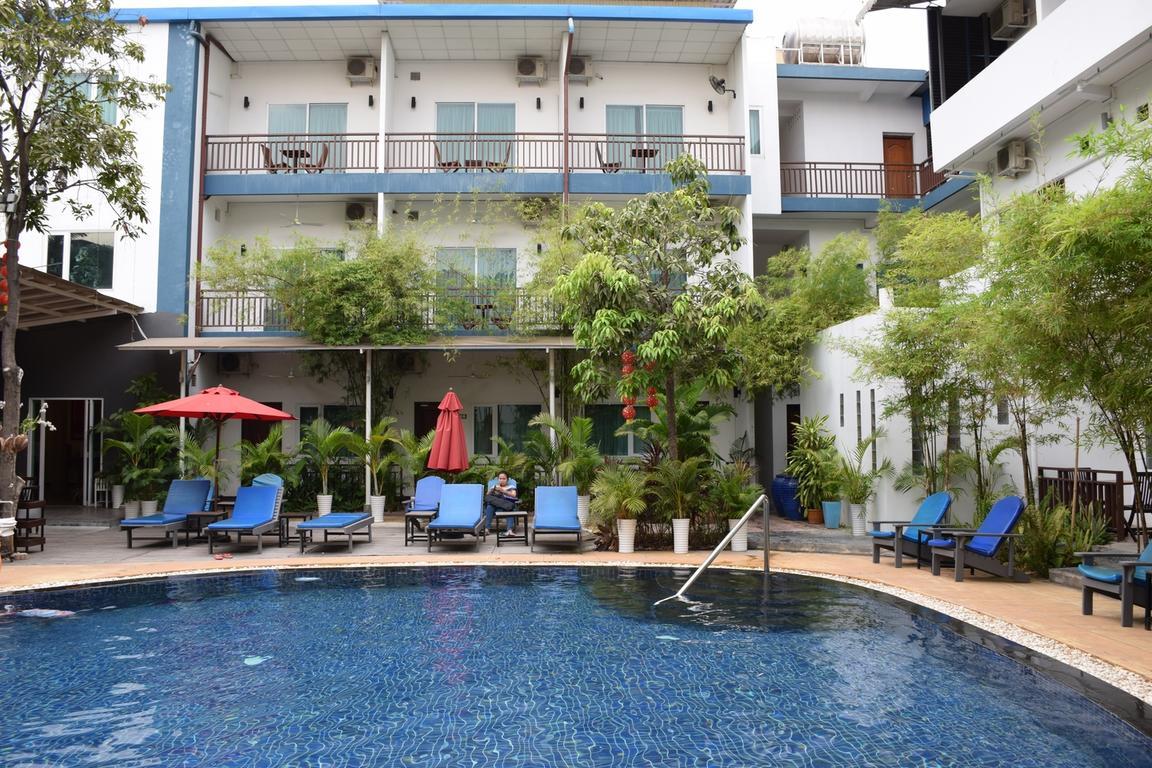 $
Swimming Pool
Outdoor Terrace
Tour/Travel Desk
Although there's an amazing pool and bar area at this recommended hostel in Phnom Penh, the scale of these social spaces ironically don't make it ideally suited to meeting people. It's sort of more like a hotel than a hostel atmosphere. Otherwise, this place would seriously be gunning for best-hostel-in-Phnom-Penh position, really. The pool area IS really nice. Everything's modern and clean. The staff are pretty helpful. There's a restaurant serving tasty food onsite. Who can say no to a burger and a can of something fizzy sitting in the sun next to a pool? AND it's central – just down the road from the main market and a bunch of fun things to do in Phom Penh. Perf.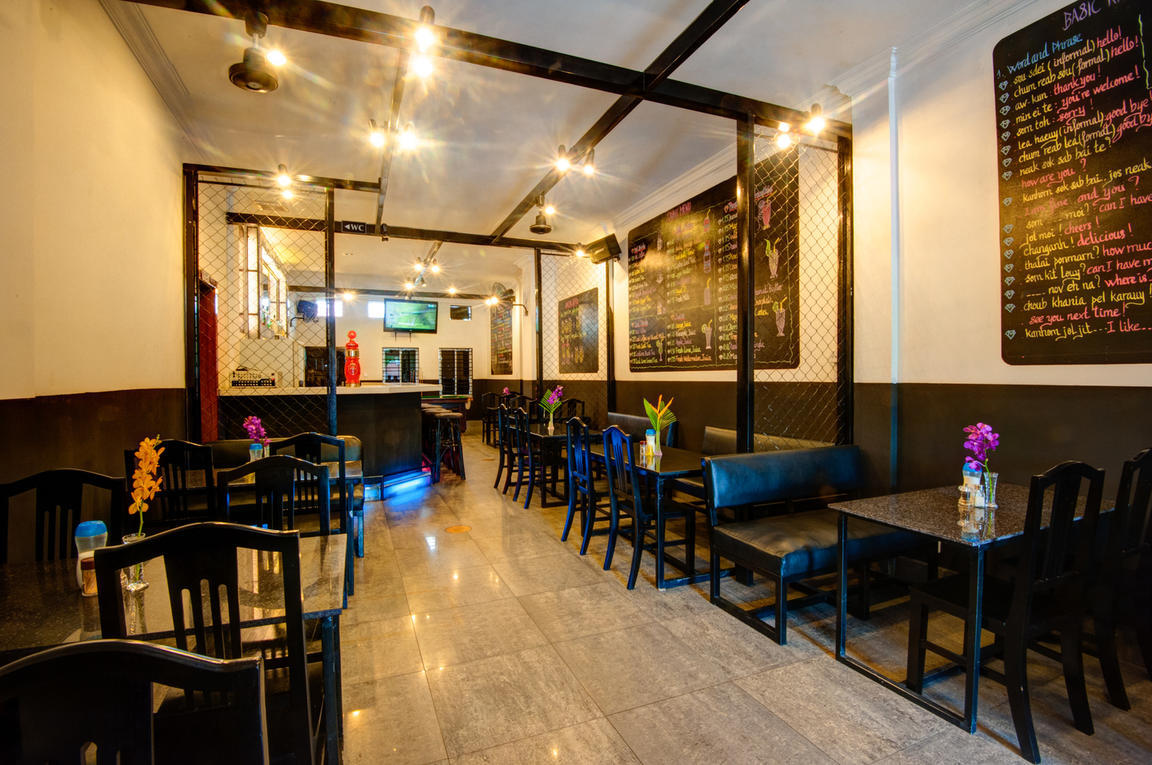 $$
Bar & Restaurant
Air Conditioning
24-Hour Reception
The name isn't exactly very… inviting, even though it's probably supposed to be, but still – this is a top hostel in Phnom Penh. Nothing SPECIAL, though. There's not much of a common room to speak of, but it does have a lobby area that you can hang around in. It's generally nice, especially for a Phnom Penh backpackers place. And though it's not the cheapest, it's still a relative bargain. They have an onsite restaurant and bar as well, which is also a decent place to eat if you can't be bothered to venture out. The staff are also pretty friendly.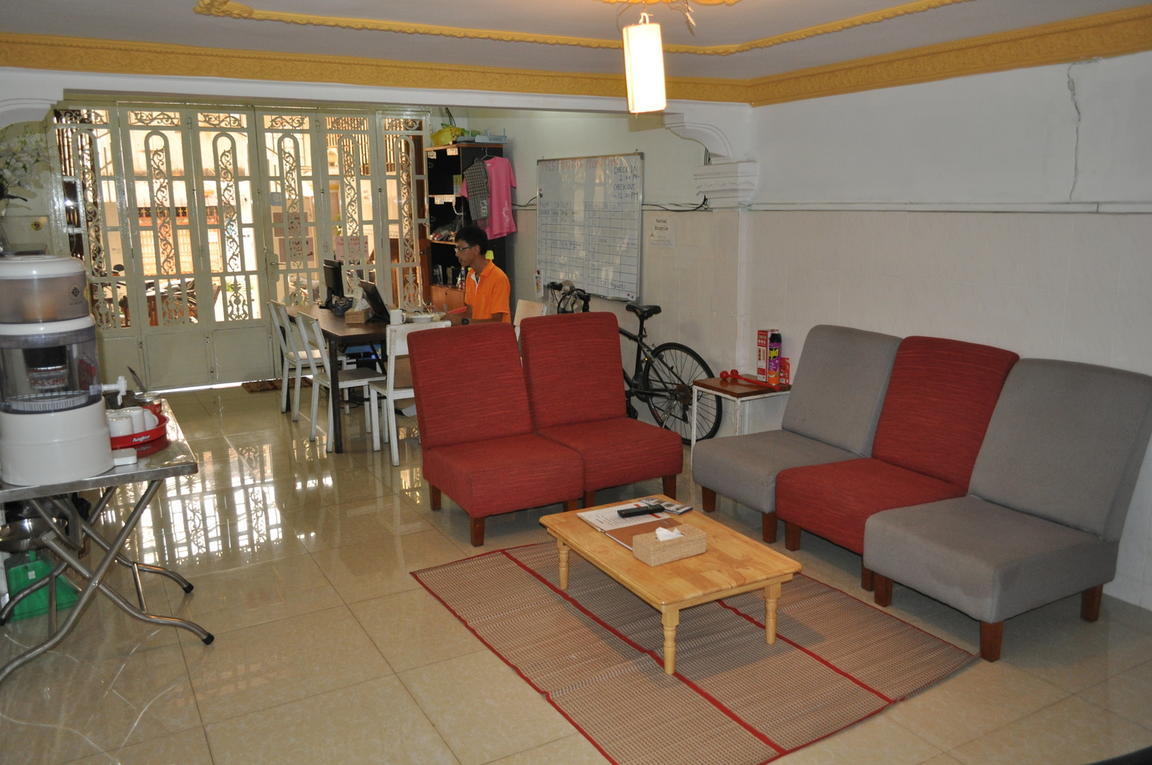 $
Common Room
Bicycle Hire
Tour/Travel Desk
Another Japanese-run hostel, Krorma Yamato Guest House is very good for its dorm beds – they're bunks, but they're doubles and they're sufficiently comfy. Comfy will do us just fine. It's also tidy and clean. Staff will organise tuk-tuks and stuff for you, of course. Elsewhere there are a selection of Japanese-language books and manga in the downstairs area, if you can read Japanese or something. The location is ok – near the genocide museum, if that's what you're here to see. There's a restaurant next door that does some very tasty food indeed. Not exactly a Phnom Penh backpackers hostel, but cheap and nice.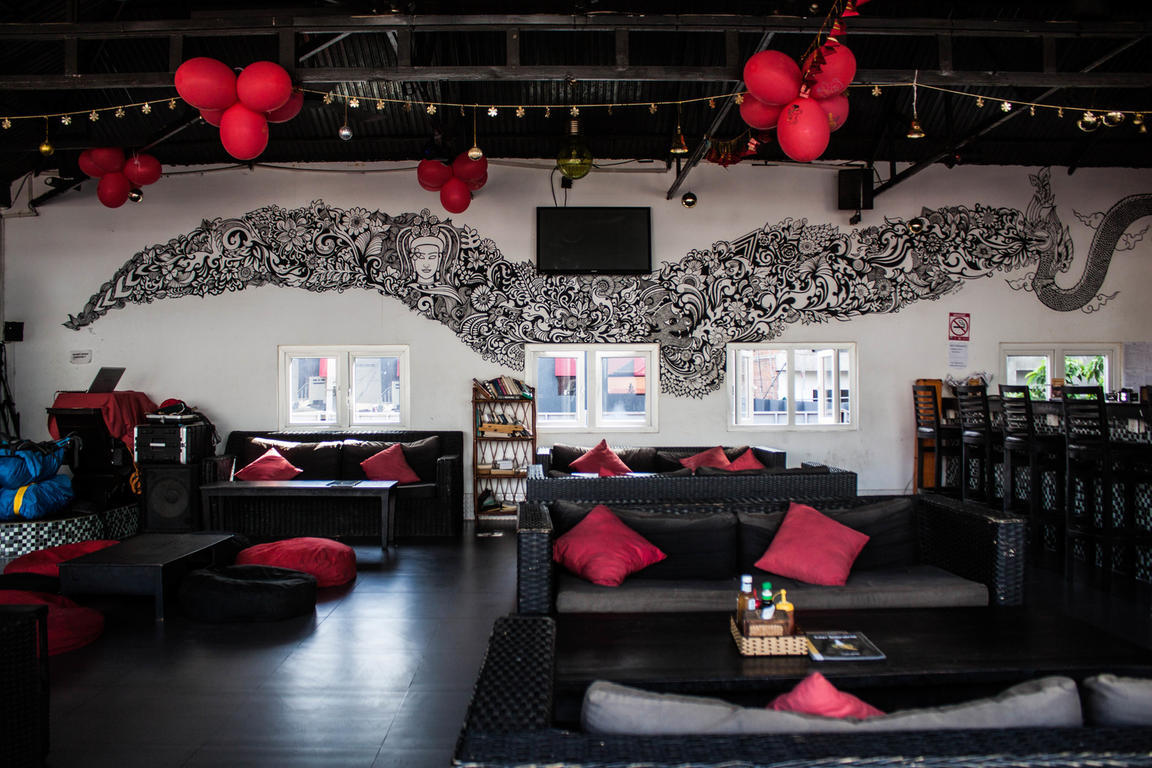 $
Bar
Restaurant
Air Conditioning
Top Banana Guest House has existed for almost two decades in Phnom Penh, making it a veteran place that should be – in theory – top of the list. But it's not. However, it is still a recommended hostel in Phnom Penh: the dorms have nice sturdy metal bunks, there's a decent little balcony area for chilling and drinking and smoking or whatever it is you do, and then there's the bar. The bar is pretty famous and pretty popular, and it takes place on the rooftop – sometimes there's live music, other times there's some event on, but one thing is for sure: it's fun and lively and it's got a 'vast' drinks menu.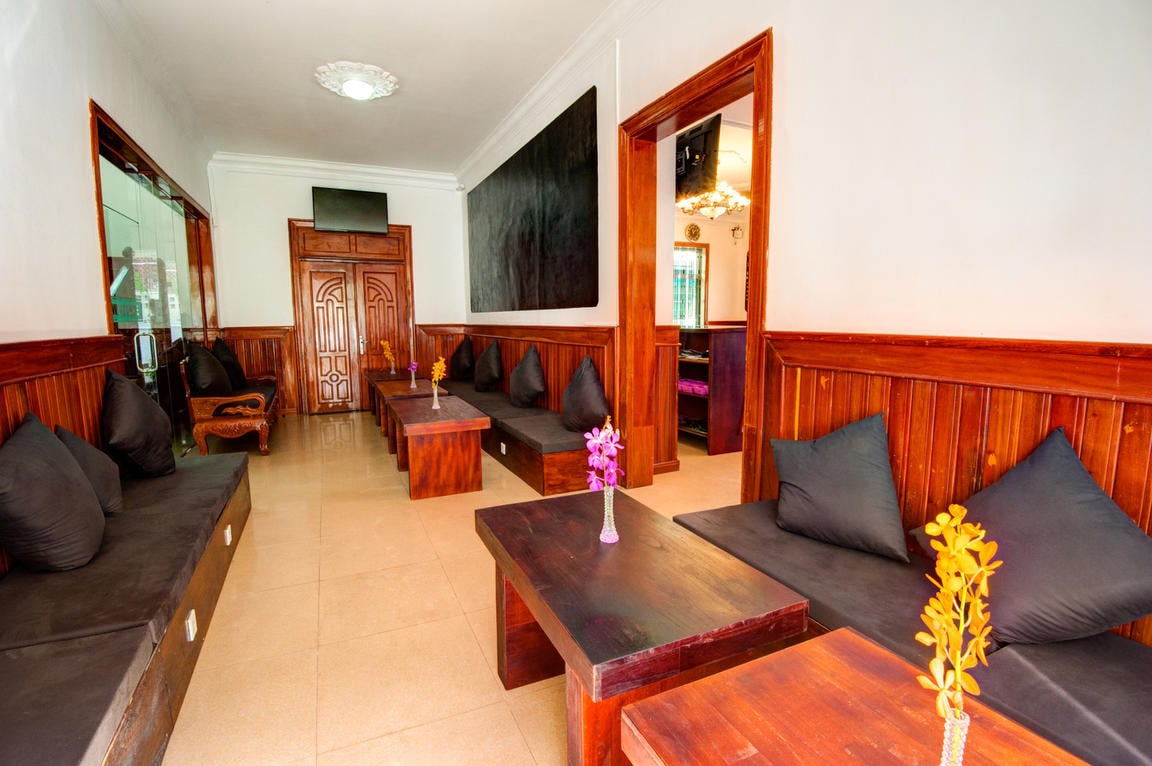 $$
Bar & Cafe
Swimming Pool
Air Conditioning
Why is 'lovely jubbly' such a classic phrase used all over the world to try and connect with Westerners? We really don't know. But Lovely Jubbly Villa (did I really type that) is a renovated Cambodian-style villa complete with pool set in a lovely garden area, which looks great all lit up at night. The dorms are spacious and nicely decorated, the private rooms are like lavish hotel rooms, the vibe is sociable (but obviously that depends on the other guests), the staff are super friendly… but there is a weird anti-bed-bug policy of storing backpacks OUTSIDE rooms. Aside from that, definitely a recommended hostel in Phnom Penh.
Get Your Copy of the Backpacker Bible Totally FREE!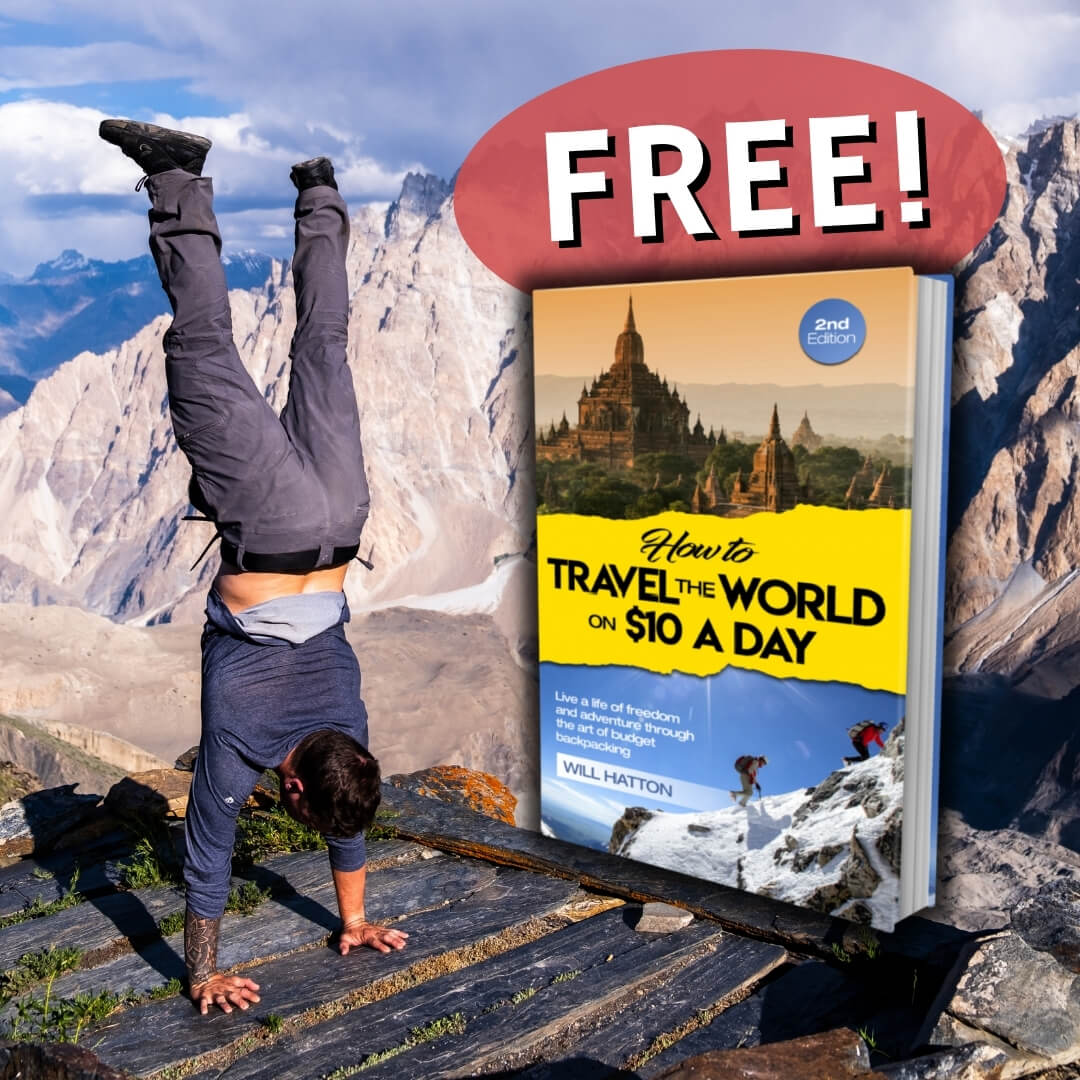 Learn how to travel the world on just $10/day with the Backpacker Bible – Will Hatton's own personal guide to the life of a budget traveller!
This book is the ULTIMATE culmination of more than 10 years of travel experience. It's full of valuable insider hacks and secrets that will help you unlock your full potential as a traveller.
AND… it's also FREE at the moment! All you need to do is click this link (or the sexy image of Will flexing his handstand skillz), provide your email, and we'll email you the ebook lickety-split!
What to Pack for your Phnom Penh Hostel
Pants, socks, underwear, soap?! Take it from us, packing for a hostel stay is not always quite as straight forward as it seems. Working out what to bring and what to leave at home is an art we have perfected over many years.
Check out our definitive Hostel Packing list for our top packing tips!
Why you should travel to Phnom Penh
Well, friends, you have made it to the end of the road of my best hostels in Phnom Penh 2021 list.
Phnom Penh is a fun city to explore though exploring ALL of the different hostels available here is not so fun.
There are some great hostels and well, to put it nicely, some thoroughly disappointing unmentionable ones.
After reading this guide, all of your work is done. You are now in full possession of all of the best hostels in Phnom Penh!
The point of writing this guide was to leave no hostel stone unturned. I have put all of the best hostels in Phnom Penh under the spotlight so you can easily book your own spot.
I know it always feels good to book your hostel with confidence. That is exactly how you should feel upon reading this list!
Where you stay matters. Book the hostel from my list that caught your eye, and you can focus more on what's important: experiencing all of the magic this bustling city has on offer…
Still can't choose? Feeling overwhelmed by all of your options? I understand…
If you are still on the fence about which hostel to book, I recommend just booking my top overall pick for best hostel in Phnom Penh:  Envoy Hostel.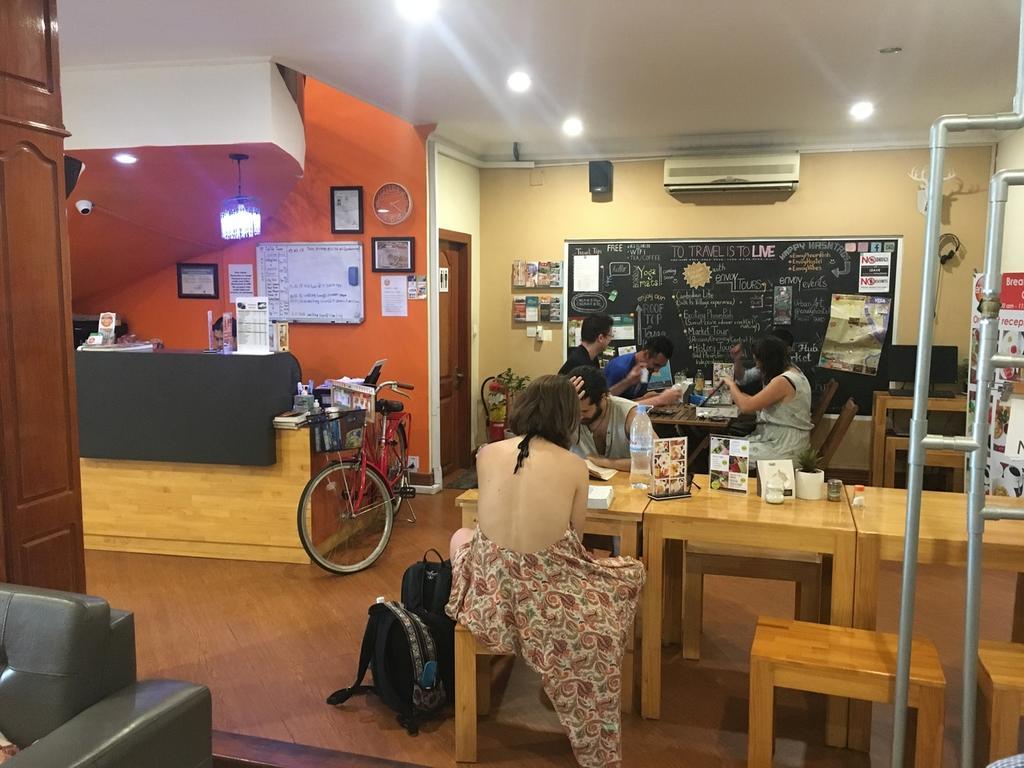 FAQ about Hostels in Phnom Penh
Here are some questions backpackers ask about hostels in Phnom Penh.
Travel Safety Tips for Phnom Penh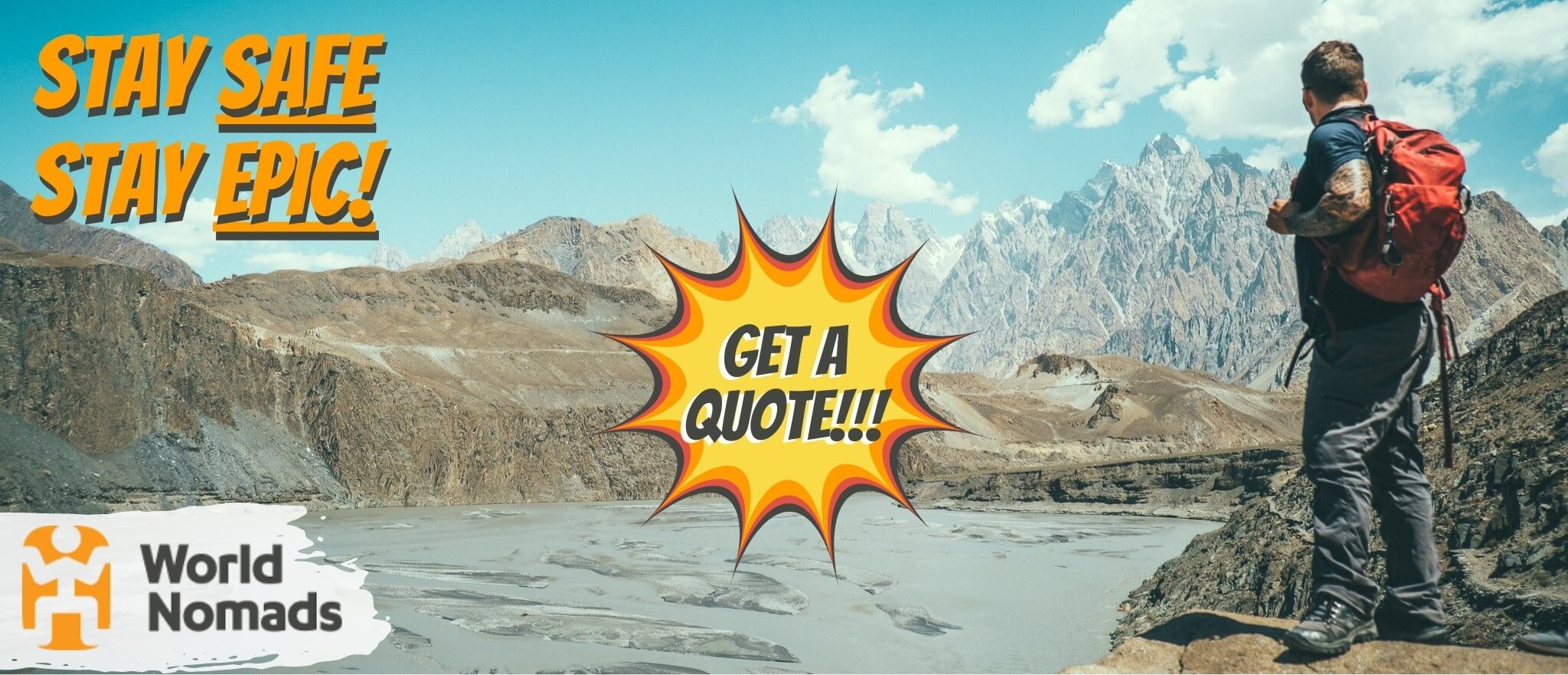 It's good to get lost sometimes, but it's also good not to get too lost. There are people that want you home in one piece.
There's one travel insurance provider The Broke Backpacker trusts for all his wildest shenanigans… World Nomads!
Click the button below to get a quote on your insurance or read our in-depth review of World Nomads' coverage. And then… let the shenanigans begin. 😉
If you're still, concerned about whether or not Cambodia is safe, check out our dedicated travel safety guide for lots of useful tips and advice.
More Epic Hostels in Cambodia
Hopefully by now you've found the perfect hostel for your upcoming trip to Phnom Penh.
Planning an epic trip all across Cambodia or even Southeast Asia itself?
Don't worry – we've got you covered!
For more cool hostel and accommodation guides around Cambodia, check out:
Over to you
By now I hope our epic guide to the best hostels in Phnom Penh has helped you choose the perfect hostel for your adventure!
If you think we've missed anything or have any further thoughts, hit us up in the comments!
---
Thanks for reading – that was fun! 😀
We bring you epic FREE content!
Find out how YOU can help support us.
We're a big site with a big team and this job isn't always easy. But we do it because we love it – we love providing epic and free content. We love the knowledge that our content keeps you adventuring. We don't ask for money, but if you'd like to find out how you can help the site in more organic ways, click the button below.
Thank you for your support 🙂
---
Bye for now, but not forever!
If you want MORE top-tier Broke Backpacker content like this, then sign up for our weekly newsletter below to get the latest and greatest!
And for transparency's sake, please know that some of the links in our content are affiliate links. That means that if you book your accommodation, buy your gear, or sort your insurance through our link, we earn a small commission (at no extra cost to you). That said, we only link to the gear we trust and never recommend services we don't believe are up to scratch. Again, thank you!