Scotland's largest city and a former European Capital of Culture (1990), Glasgow is a hip and vibrant city that oozes charm. Once an industrial dynamo, it is now a centre for culture, music, shopping, sports, the arts, and tourism. Other accolades include having been named as a UNESCO Creative City, a UNSECO City of Music, the European Capital of Sport (2003), and the European City of Architecture and Design (1999). With a wealth of fantastic attractions and exciting activities, there are plenty of reasons to travel to Glasgow!
Located in the north of the UK, Glasgow often sees cooler temperatures and pretty heavy rainfall. The glum weather can quickly rain off plans when visiting Glasgow.
There's no need to be beaten by the elements, though! Glasgow has a great mixture of indoor and outdoor sites so, no matter what's happening outside, you can be flexible with your plans and still have a great trip. Our expert team of travel writers has compiled a comprehensive list of the best places to visit in Glasgow, making sure there's something for all conditions.
We think it's only fair to warn you though: some of these best places to visit in Glasgow are sure to surprise you!
Need a place quick? Here's the best neighbourhood in Glasgow:
BEST AREA IN GLASGOW
Merchant City
Merchant City is a small neighbourhood sitting within the Centre boundaries, between George Square and the river, and west of Trongate. It's one of the more historic parts of town, being where wealthy traders had their homes in the 18th century.
Places to visit:
Visit GoMA to see the eye-catching and thought-provoking displays.
Shop at exclusive stores on Ingram Street.
People-watch at Royal Exchange Square.
These are the BEST Places to Visit in Glasgow!
Before you get going, keep in mind that Glasgow is the BIGGEST city in Scotland and it can be a smidge overwhelming when looking for where to stay and in what type of accommodation. Be sure to check out our recommendations for where to stay in Glasgow before you scroll any further down the list!

Unlock Our GREATEST Travel Secrets!
Sign up for our newsletter and get the best travel tips delivered right to your inbox.
#1 – West End – Cool place to see in Glasgow with friends!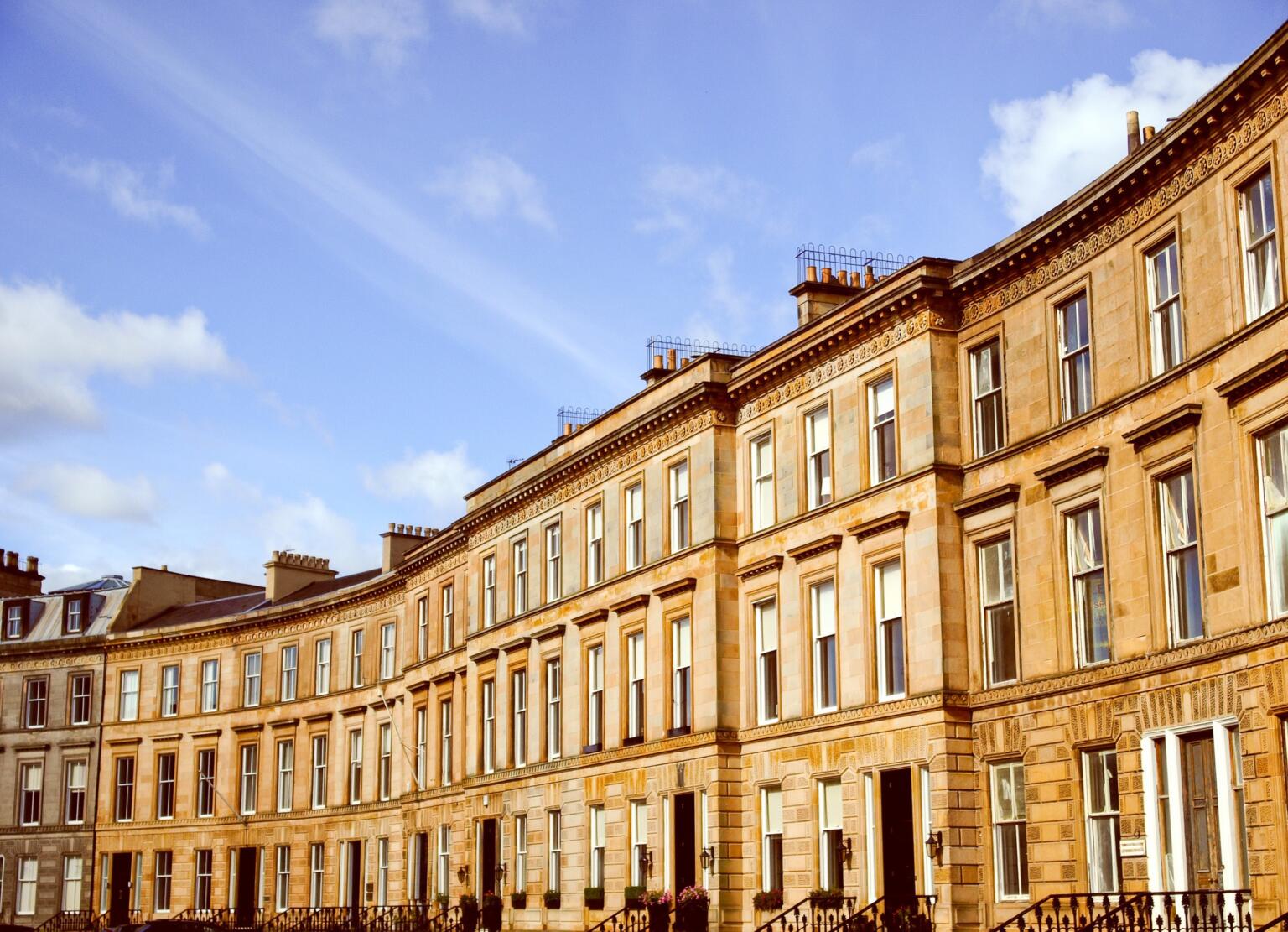 Cool and trendy
Long history
Fun nightlife
Great place for art lovers
Why it's awesome: The West End is one of the coolest and hippest neighbourhoods in Scotland, not the UK. The area has a strong bohemian and youthful vibe and is filled with stunning architecture. It combines a long history with a modern atmosphere. There are plenty of great things to do and see too, ranging from trendy art galleries, interesting museums, and scenic parks to historic hotspots, lively bars and enticing restaurants. It's a fabulous place to experience first-hand the rich diversity of Glasgow and have fun surrounded by locals and tourists alike. It's easy to explore the West End by foot too. There's also some incredible day trips from Glasgow to take too.
What to do there: Admire the impressive Gothic buildings that make up the University of Glasgow. Visit the Hunterian Museum and Hunterian Art Gallery, one of Scotland's oldest museums, and marvel at the fascinating exhibits. See the reconstructed home of Charles Rennie Mackintosh, an eminent architect, designer, and artist. The Riverside Museum is a great place to visit in Glasgow if you're into transport from through the ages. Ogle Glenlee, AKA The Tall Ship, a proud vessel that has sailed around the world four times.
Admire the works in Kelingrove Art Gallery, a Glasgow must see with pieces from around the world and from many different times in history. Relax in the attractive Victorian-style Kelingrove Park, sip some of Scotland's finest whiskey at the Clysdale Distillery, visit St. Mary's Cathedral, soak up the arty vibe along the so-called Hidden Lane, snap a selfie with the horse statue on Woodlands Road, shop till you drop along Byres Road, and spend an entire day (or more!) discovering the many charms in Glasgow's West End.
Insider tip: Since West End has so many amazing attractions to explore, we'd highly recommend opting for a private guide. That way you don't miss out on the hidden gems, but you'll also find out cool details about each hotspot. You'll also find some great accommodation options here so check out Glasgow's best Airbnb's in the area!
#2 – East End – A great place to see in Glasgow if you love architecture
Medieval-era buildings
Edgy ambience
Why it's awesome: Glasgow's East End contains the city's medieval core and boasts a number of interesting historic buildings. This part of the large city is where visitors can experience the Glasgow of old. A former industrial area, most of the city's former wealth was made in the East End. It's rather edgy and gritty and many streets are run down and neglected.
There are pubs that are rough around the edges, scruffy cafes, and shops that have arguably seen better days. Visited by tourists less than other parts of the city, one can still find some charm underneath the layers of the East End. The area has, for example, a magnificent cathedral, a verdant park, and cool museums. Expect to find the unexpected in the East End!
What to do there: Admire the glorious medieval gem of Glasgow Cathedral (also known as St. Mungo's Cathedral), which dates back to the 12th century. One of the most striking landmarks in Glasgow, it is also one of the most stunning Gothic churches in all of Scotland. Wander across to the nearby atmospheric Victorian-period Necropolis to see the impressive funerary monuments, hear whispers from the past, and soak up the awesome city views.
See Glasgow's oldest house, the 171 Provand's Lordship, learn more about local beliefs and history at the St. Mungo Museum of Religious Life and Art, stroll through Dennistoun for a taste of early suburban life, see tons of street art, and pick up an array of goods at the bustling Barras Market (open at weekends). Take a leisurely stroll across Glasgow Green, one of the oldest public parks in the UK, and travel back in time at the People's Palace, a Glasgow must-see for anyone interesting in local history.
Insider tip: East End, and Merchant Market, are known for their incredible music venues. If you're interested in finding out more about their history, join one of the walking tours through the two neighbourhoods with a local guide. Just like West End, the East End is best explored that way!
#3 – People's Palace – One of the most incredible free places to go to in Glasgow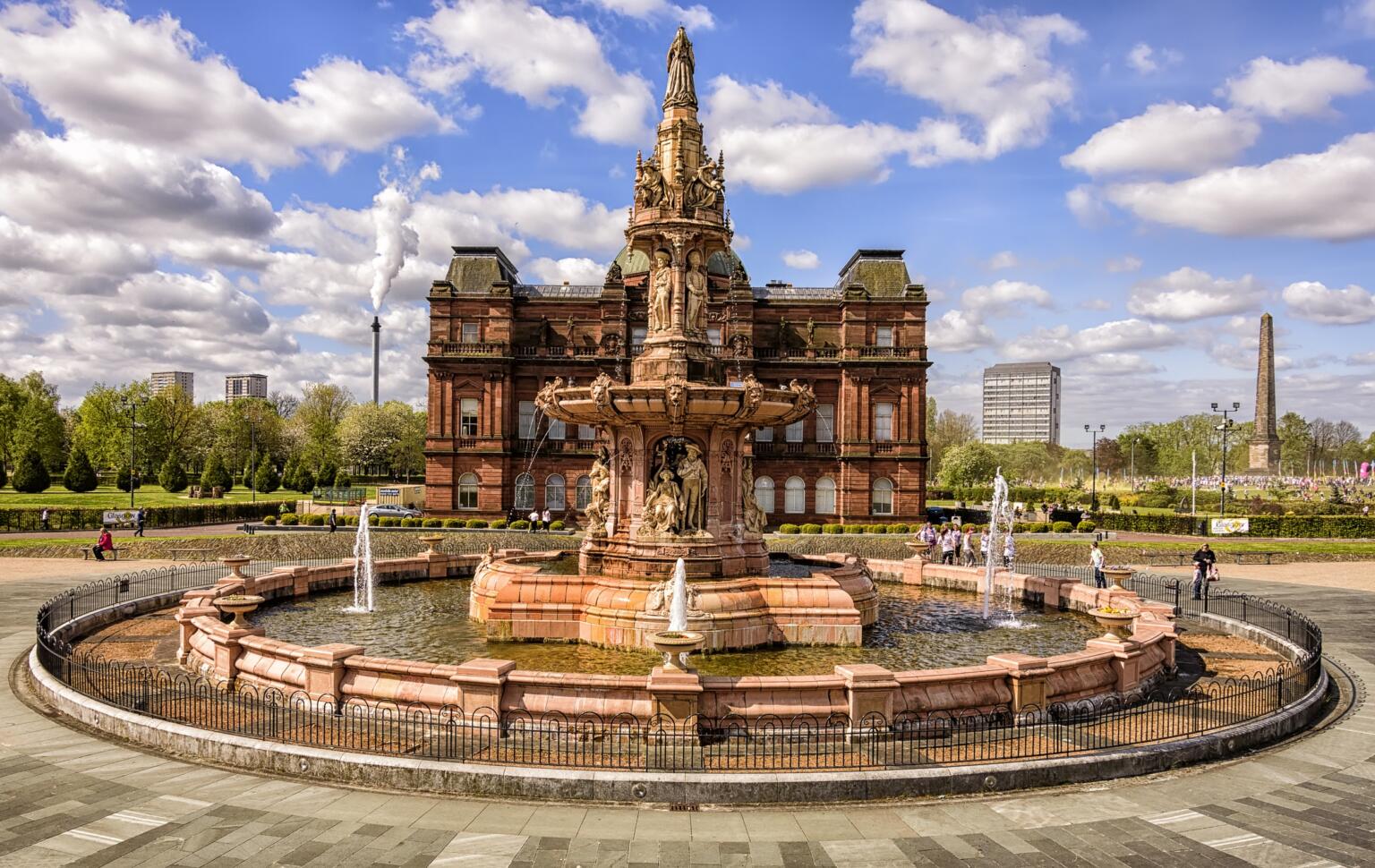 No admission fee
Learn about Glasgow's social history
Interesting and informative
Special events
Why it's awesome: Open since 1898, the People's Palace is one of the best free attractions in Glasgow. It was established to give local people a place to go to enjoy culture in an otherwise overcrowded and congested part of the city. It used to feature quiet reading spaces and rooms for recreation, along with a gallery and a museum, but today it is an informative museum that deals with Glasgow's social changes and heritage. The museum also regularly hosts special events for the whole family.
What to do there: Discover more about the people of Glasgow and the different ways of life from through the ages. One of the best Glasgow vacation ideas for fans of sociology, history, and anthropology, you can learn all about local life in different public and private arenas, including at work, at study, at home, and during leisure time. See reconstructed rooms that depict various settings from different time periods, and see how locals performed a range of everyday tasks, such as doing laundry, cooking, and socializing. Read personal accounts from Glaswegians of the past, see historic photographs and documents, admire art, take place in fun workshops, and see a large selection of exhibits.
#4 – The Gorbals – One of the most underrated places to see in Glasgow
Lesser-visited destination
Regeneration projects
Unusual attraction
Gorgeous church
Why it's awesome: Located on the banks of the Clyde River, The Gorbals was once a densely populated area, home to a large migrant community drawn to the city for work. The population gradually reduced and the area has been through many changes over the years. Many old buildings were demolished, with tower blocks replacing tenements, only to later be replaced again by more liveable buildings. It may appear at first glance that there isn't much of tourist interest in The Gorbals, but look closer and visitors will find a handful of interesting attractions and activities, including one of the most unusual things to do in Glasgow!
What to do there: See the elegant Caledonia Road Church, a Victorian jewel with a soaring tower and Greek-style portico. The area has further churches that are worth a quick peek, along with an old synagogue. Other points of interest in Glasgow's area of The Gorbals include the Citizens Theatre (house in an old Victorian building), the old Caledonian Railways Building, Carlton Suspension Bridge, the Southern Necropolis, and New Gorbals Park. There are plenty of eye-catching pieces of public art, including the Gorbals Boys. Step into Blessed St John Duns Scotus to find one of the area's most unusual things—a small wooden box that is said to contain bones of St. Valentine! It's one of just a handful of places around the world to have relics from the saint of love.
#5 – Glasgow Science Centre – Awesome place to visit in Glasgow with kids!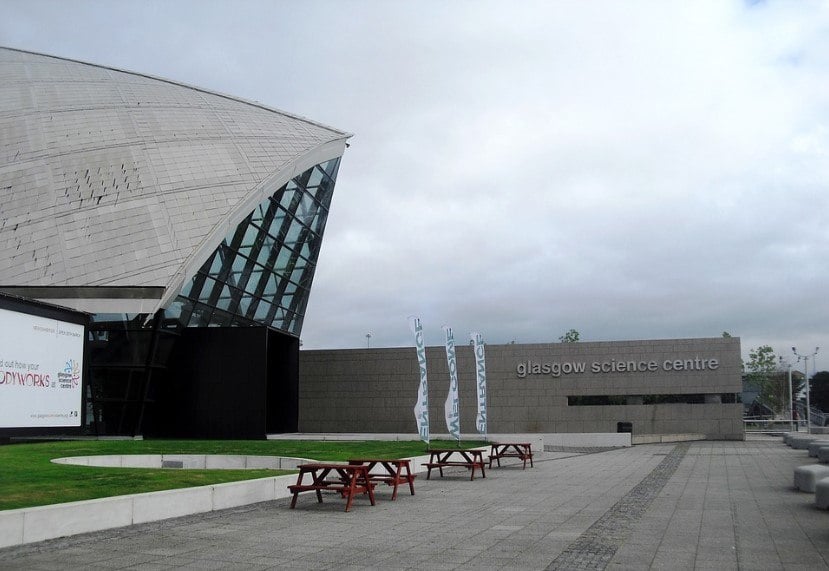 Family-friendly attraction
Information and interactive
Why it's awesome: Open since 2001, the award-winning Glasgow Science Centre is a great addition to any Glasgow itinerary for families, Engaging, interactive, educational, and heaps of fun, the museum is one of the most popular child-friendly attractions in Scotland. There are also cool activities and exhibits aimed at older visitors, meaning that the whole family can enjoy learning more about science. It is comprised of three main buildings: the Science Mall (designed to look like a ship's hull), an IMAX cinema, and Glasgow Tower. Several TV programs have used the Science Centre to film various scenes.
What to do there: Challenge your own senses at Question of Perception, with its many visual illusions, thought-provoking activities, and cool challenges. Learn more about the marvellous human body at Bodyworks, where you can uncover interesting facts about germs, DNA, movement, reproduction, the nervous system, and more, with a combination of hands-on activities and displays. Young physicists are sure to enjoy the Quantum Technologies section, while budding astronomers will love the Planetarium. Watch a demonstration in the Science Show Theatre to be amused and intrigued, and take a seat in the large IMAX theatre to enter the world of nature, explore under the sea, and travel the globe. Ride to the top of the Glasgow Tower in the fascinating viewing cabin and soak up the splendid views of Glasgow spread out beneath you.
Is This the Best Daypack EVER???
#6 – Buchanan Street – A great place in Glasgow if you love to shop!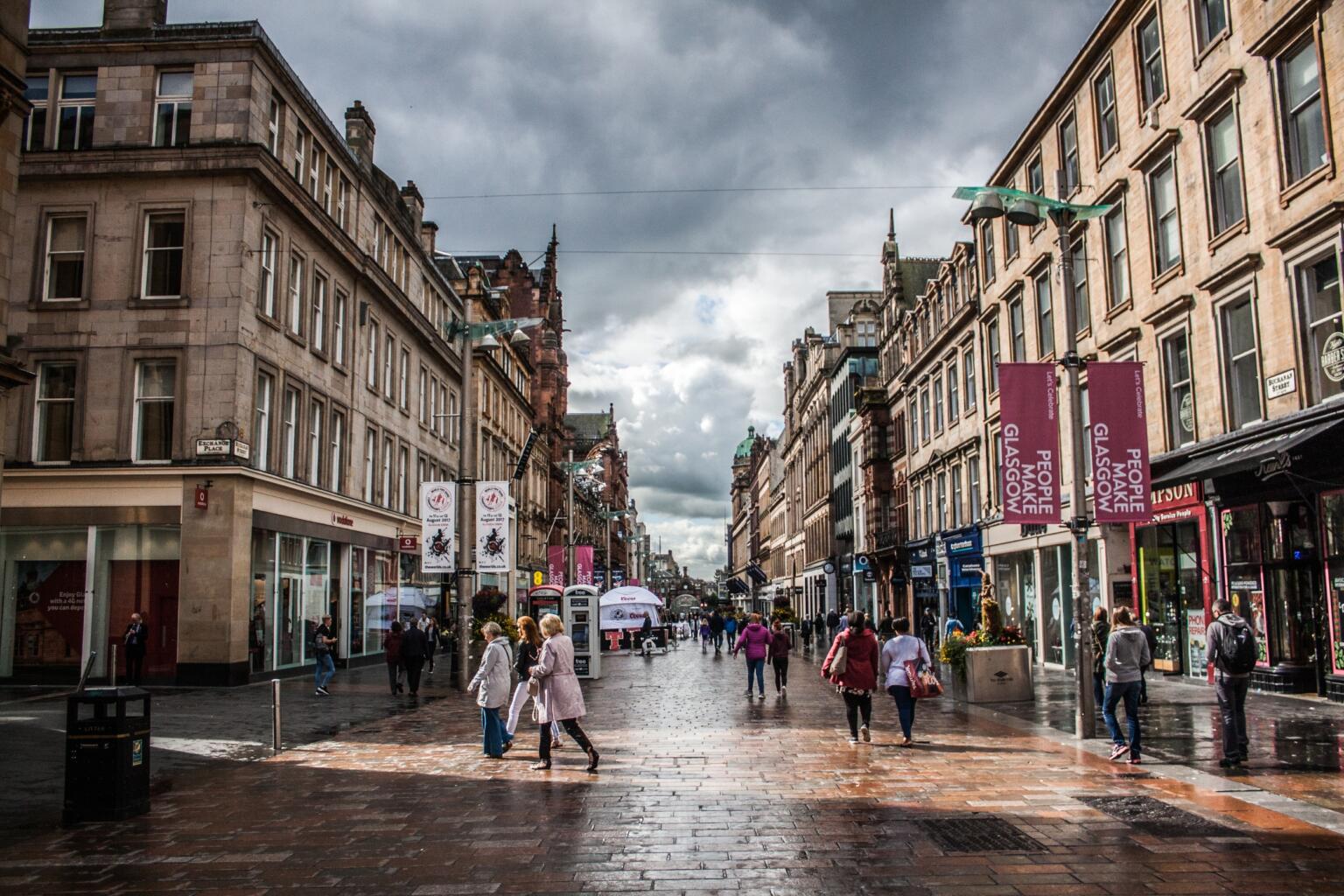 Various shops
Places to relax
Modern art gallery
Concert venue
Why it's awesome: Glasgow is one of the premier shopping cities (after London) in the whole of the UK and Buchanan Street is one of the most famous places in Glasgow for people who love a bit of retail therapy. It's a great place to bag a bargain! One of Glasgow's main shopping streets, Buchanan Street was born in the 1770s. Subsequent years have seen much growth and regeneration, and today the street has attractive granite paving, dazzling blue neon lighting, and a wealth of retail outlets. Street entertainers enhance the vibe and there's a good selection of places to take a break and grab some refreshments.
What to do there: Stroll along the lively pedestrianized Buchanan Street and feast your eyes on the elegant Victorian buildings that line the street, many of which are now home to an array of shops, cafes, and eateries. Don't miss going inside the Argyll Arcade, which is Britain's oldest Victorian shopping centre. Take a picture of the proud statue of Donald Dewar, a former First Minister of Scotland, and admire buildings like the Glasgow Stock Exchange building and St. George's-Tron Church. Get a creative fix at the Gallery of Modern Art and enjoy an evening of culture at the Glasgow Royal Concert Hall. Of course, however, one of the main reasons to visit Buchanan Street is to shop! You'll find a huge assortment of goods here, housed in a large number of shops. The dazzling window displays are sure to tempt you inside!
Insider Tip: Buchanan Street is one of the main attractions in Glasgow. If you're on a tight schedule and want to see as much as possible, join a city centre walking tour which will include this epic place and many others that you shouldn't miss out on!
#7 – Pollok Country Park – A beautiful outdoor place to visit in Glasgow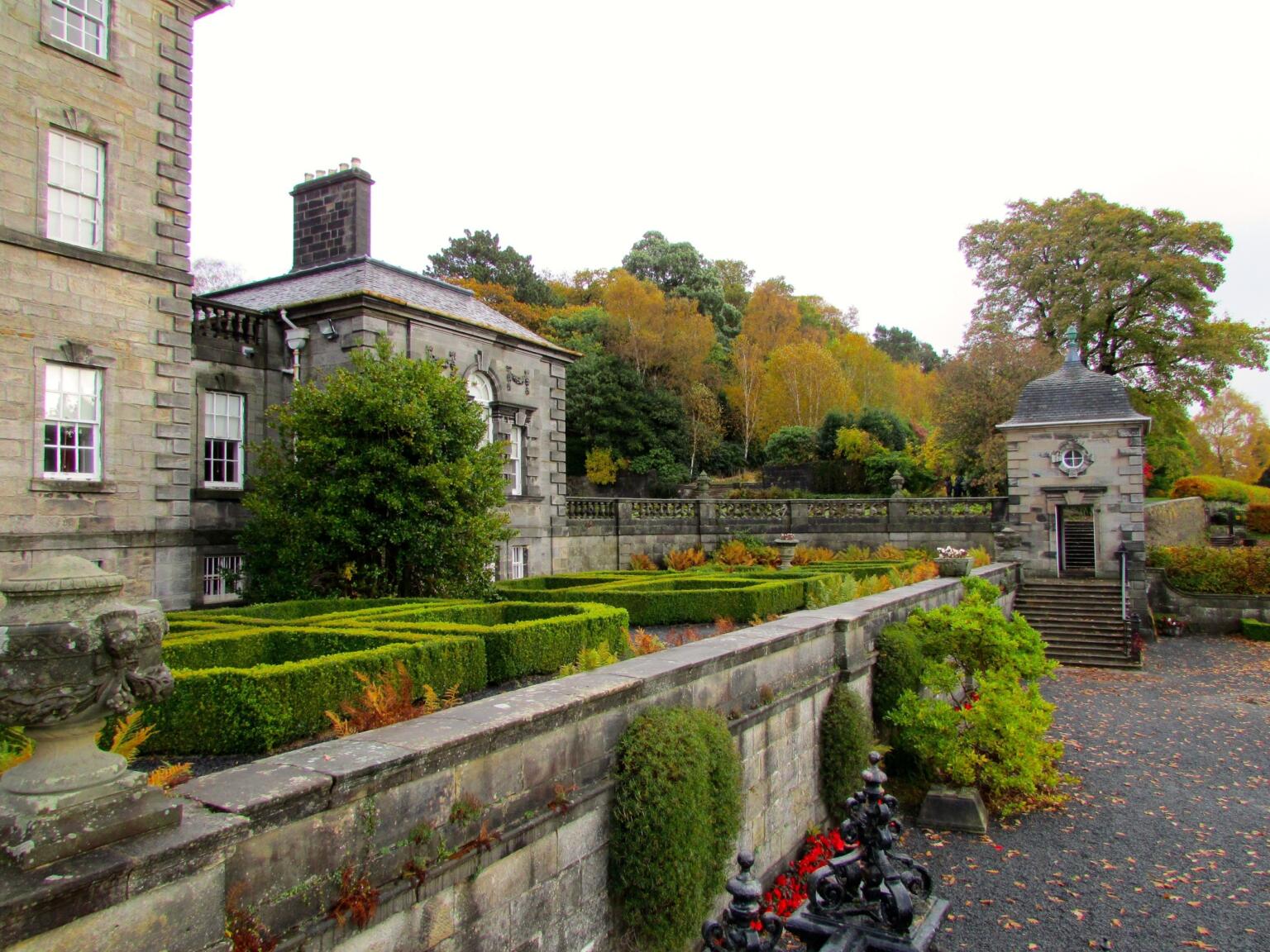 Outdoor activities and nature
Walking and biking trails
Arts and antiques
Meet Highland cows
Why it's awesome: The pretty and award-winning Pollok Country Park is the only country park in Glasgow. Covering some 361 acres (16 hectares), it has the honour of having been named Britain's Best Park in 2006. Furthermore, it was also named the Best Park in Europe in 2008! Once part of a grand estate, the park was gifted to the city on the condition that it would remain a public park. There are various activities to enjoy within the park, as well as several interesting buildings. It's a top spot in Glasgow to escape the crowds and relax in a scenic and peaceful setting.
What to do there: Wear comfortable shoes and set off along the long walking trails that lead through lush greenery. Spot various wildlife and nature in the woodlands and unwind in the well-maintained and colourful gardens. You can also come face to face with large Highland cattle and beautiful horses. There are cycling trails to enjoy too, and you can challenge yourself along the orienteering trail. Have a look at the Burrell Collection, a large collection of art and antiques, for some creative inspiration, and let kids go wild in the play areas.
Insider Tip: Note that if you want to get into the Pollok House, you'll have to purchase entry tickets. To skip the line, it's much more efficient if you pre-book your tickets online!
Small Pack Problems? 😉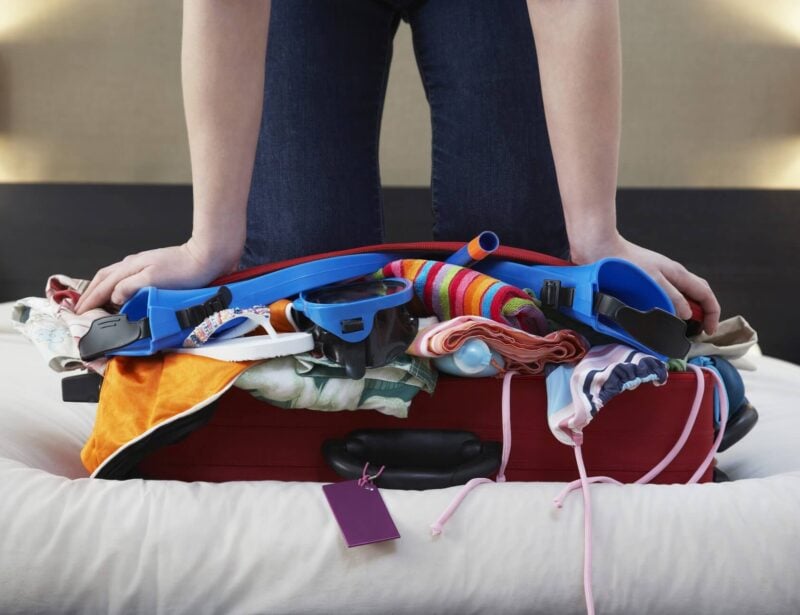 Wanna know how to pack like a pro? Well for a start you need the right gear….
These are packing cubes for the globetrotters and compression sacks for the real adventurers – these babies are a traveller's best kept secret. They organise yo' packing and minimise volume too so you can pack MORE.
Or, y'know… you can stick to just chucking it all in your backpack…
Get Yours Here
Read Our Review
#8 – Partick – One of the nicer places in Glasgow to sightsee!
Hip and trendy area
Youthful vibe
Shopping and dining
Farmers market
Why it's awesome: Located at the edges of the River Clyde, Partick has strong connections with the lush and rugged Scottish Highlands. Visitors can see the Gaelic language in several places. Once a small village, the area has ancient roots. Strathclyde royalty and the Bishops of Glasgow once called the area home. Today, there are many student accommodations in Partick, and it is known for being one of the coolest parts of the city. Indeed, it is often said to be one of the trendiest neighbourhoods in the whole of the UK! Lively and diverse, it has many eclectic cafes and great places to eat.
What to do there: Soak up the vibe of Partick in one of the cool cafes and restaurants, with cuisine available from various parts of the planet. Visit the Hamilton Crescent cricket ground to see where the first-ever international football match was played. Held in November 1872, it was between England and Scotland. You can soak up the sense of history in the Quakers Graveyard, a peaceful place with interesting monuments and memorial. Go for a walk along White Street and see the former home of renowned Scottish comedian Billy Connolly. If you're in Partick on the second or fourth Saturday of the month, don't miss the vibrant farmers' market at Mansfield Park.
#9 – Glasgow Botanic Gardens – One of the most romantic places to visit in Glasgow!
Wide array of flora
Gorgeous glasshouses
Long history
Peaceful vibe
Why it's awesome: The beautiful botanic gardens are one of the most romantic hotspots in Glasgow. There are scenic outdoor gardens that are ideal for hand-in-hand strolls, as well as a number of plant-filled exotic greenhouses. There are plants from all over the world, include those that normally grow in temperate and tropical regions. A proud holder of a Green Flag Award, the picturesque gardens sit alongside the River Kelvin. Sitting on the site of a previous railway line, the gardens have been at the same spot since the early 1840s. There is no charge to enjoy the gardens.
What to do there: Inhale the sweet scents in the charming wild rose garden, follow the footpath alongside the river, view the national collection of tree ferns, and see diverse botanic species in the glasshouses. Appreciate the striking Kibble Palace from outside before stepping inside to see tree ferns, orchids, and other plants. The large glass and wrought-iron structure was built in the 1860s and moved to its present location in the 1870s. You can also see an assortment of interesting statues within the greenhouse, including The Elf, The Nubian Slave, King Robert of Sicily, and Stepping Stones. After your visit, pause for a while with your love in the quaint tearoom.
Get insured for your trip to Glasgow!
ALWAYS sort out your backpacker insurance before your trip. There's plenty to choose from in that department, but a good place to start is Safety Wing.
They offer month-to-month payments, no lock-in contracts, and require absolutely no itineraries: that's the exact kind of insurance long-term travellers and digital nomads need.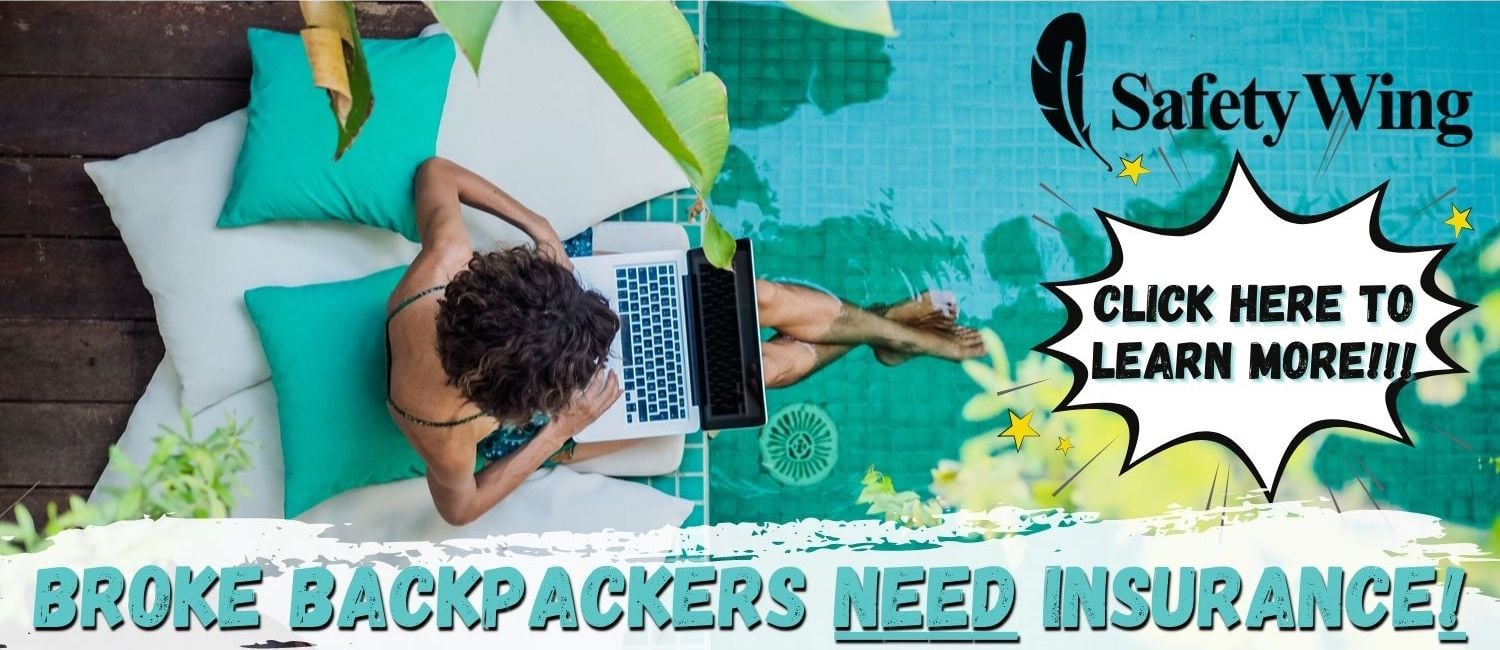 SafetyWing is cheap, easy, and admin-free: just sign up lickety-split so you can get back to it!
Click the button below to learn more about SafetyWing's setup or read our insider review for the full tasty scoop.
FAQ on the Best Places to Visit in Glasgow
Find out what people want to know about the best places to visit in Glasgow
Discover the best places to visit in Glasgow
There are many diverse attractions in Glasgow, spread through interesting neighbourhoods that provide glimpses into local life. Whether you're looking for top-class shopping, exciting sightseeing, somewhere to have fun with the family, a thrilling night scene, or something else entirely, Glasgow is sure to not disappoint. Add these best places to visit in Glasgow to your travel bucket list for a great city break in one of Scotland's most exciting destinations.
If you're really short on time whilst visiting Scotland but still want to see Glasgow then it also makes for a great day trip from Edinburgh.
---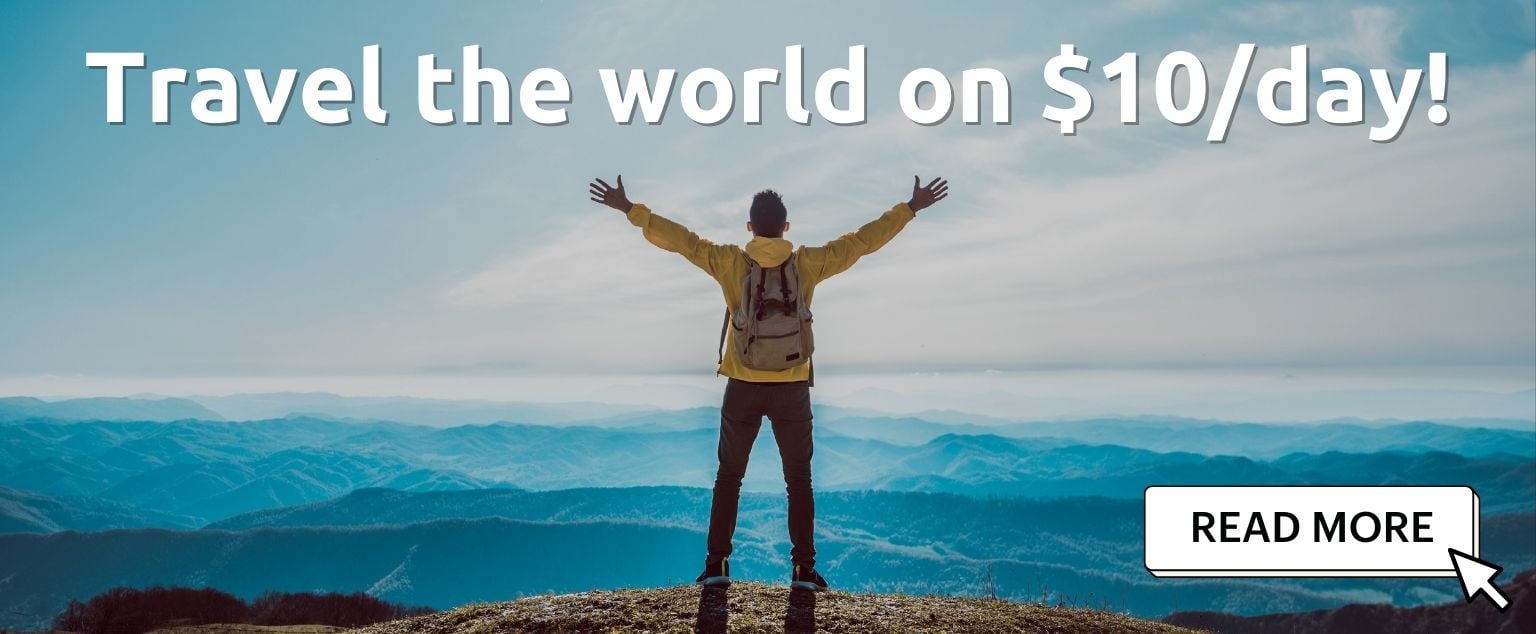 And for transparency's sake, please know that some of the links in our content are affiliate links. That means that if you book your accommodation, buy your gear, or sort your insurance through our link, we earn a small commission (at no extra cost to you). That said, we only link to the gear we trust and never recommend services we don't believe are up to scratch. Again, thank you!