Budapest is a city like no other! Unfortunately, it doesn't land on everyone's travel destination list. I'm here to change that!
In this Budapest itinerary, you'll explore its exciting blend of Eastern and Western Europe, this is a dynamic place with a truly unique charm. Budapest is full of romantic boulevards, incredible architecture, and all kinds of attractions! However, the city still has a fascinating edge- something that comes from its communist past.
The capital of Hungary offers visitors so much to see and do! Your itinerary will be full of fun activities- from visiting historical sites to relaxing at a spa or eating unforgettable food! Luckily, this is also an affordable city, so your trip to Budapest can be filled with more for less!
Here is my ultimate 3-Day Budapest itinerary to help you make the absolute most out of your stay. With all that this city has to offer, I'm sure you will fall in love with beautiful Budapest the moment you arrive! This might just become your new favorite destination in Europe.
Let's get right to it!
If you are thinking about what to do in Budapest in two days, then don't worry about any lack of activity! There are so many awesome places to visit in Budapest, with a variety of things to suit all kinds of people. Before you start planning though, it is important to know how to get around.
Budapest is a well-connected city with a fantastic public transport system! Traveling between the different districts is quick, easy, and efficient. One of the easiest ways to get around Budapest is by using the metro. The M-1 metro line is actually the oldest underground railroad in Europe! There are four metro lines in this city- all being accessible, affordable, and simple.
The city can be split into two main districts: the Buda side and the pest side. They are separated by the Darude river and offer very interesting attractions and hotspots. Buda is on the west, Pest side is on the east. They merge together into one big city, but they couldn't be more different and unique. Buda is known for its grandeur monuments, while the Pest side is more lively, filled with bars, pubs and incredible cafe culture. I've included both areas equally in my 3 days in Budapest itinerary so you'll get to experience the city to the fullest.
Budapest has a brilliant bus service as well. With over 200 routes, you can reach any corner of the city by bus. Bus travel is the most affordable way of getting around Budapest, but to new visitors, it can be a little confusing!
There are also trams which run across the city. The tram network is well developed and is an easy way to get between different parts of the city. Riding the tram is also a fun, beautiful way to see the city! For the easiest direct transport, Budapest does have a pretty extensive taxi network. However, taxi drivers here have been known to overcharge tourists, so be sure you know what you are doing when catching a cab here!
While the city has such great transport options, I recommend trying to walk as much as possible. So much of the city's charms are experienced while strolling along the gorgeous streets. This is the best way to get a true feeling for the city while backpacking Budapest!
3-Day Budapest Itinerary Overview:
Budapest can seem like a big, overwhelming place at first. The city is made up of a wide variety of neighborhoods- each one offering a unique vibe and perspective. Choosing where to stay in Budapest can be tricky, as each district comes with its own appeal.
For a very central tourist location, try staying in the Budapest 1st District, also known as the Castle District. This area is fairly upscale, and it is loaded with cultural attractions! Due to its general appeal, the 1st District is possible the best place to stay in Budapest. The Castle district is seriously charming, and simply walking around here is an attraction. However, the Castle District is not the most walk-able area to the rest of Budapest. It is also very quiet at night.
Another great choice of places to stay would be the 5th District, or Belvaros (Downtown in Hungarian). Staying here will probably allow you to see the most for 3 days in Budapest, plus it has excellent transport links to Budapest airport. This is a central area with many of the cities best tourist sites being located nearby. You'll find loads of Budapest's best hostels in this area as well – perfect for backpackers and budget travellers!
If you stay in the 5th District, getting around is really easy. You will be able to walk nearly everywhere, with loads of cafes, shops, and sights all around you. This area is the most popular choice for tourists, and it has a really elegant feel to it!
Other great districts to stay are Terezvaros and the Jewish Quarter. These are located on the pest side of Budapest and generally attract a younger crowd. If you aren't sure exactly where to base yourself, here are some of my favorite places to stay in Budapest!
Best Hostel in Budapest – Hostel One
Hostel One is so much more than just a place to stay- this is a total social experience! Staying here will have you meeting amazing people, partying and being guided around the city. Of course, the place is comfortable and clean, with modern facilities. The location is great too! The real charm here though is the overall service and Budapest exposure that the hostel provides.
Located just 100m from the UNESCO World Heritage Site, Andrassy Avenue and 30m away from the Budapest Terez Korut, this apartment is perfect anyone visiting Budapest for the first time. There is a variety of Hungarian, Indian, Thai, vegetarian restaurants within close reach and the famous Ruined Pubs of Budapest are within a walking distance, as well as the house of Opera, Parliament, and the Danube river. I'd definitely consider this place one of the best Airbnbs in Budapest!
Best Budget Hotel in Budapest – D8 Hotel
Located in downtown Budapest, the D8 hotel is the perfect base for your Budapest itinerary! The rooms are well equipped, and there is an awesome shared lounge and bar here. The location couldn't be better for a central stay, while the price offers great value! This is a comfortable and smart choice for any kind of traveler.
If you're only spending 3 days in Budapest, you'll have to use your time wisely. The first day of your trip will allow you to see all kinds of historical and cultural attractions. Of course, there will be some delicious food, drinks, and relaxation as well! I'll start on the Buda district for the first couple of attractions and then move over to the east of the river, into the pest side of the city.
9 AM – Take a Tour of the Hungarian Parliament Building
The Hungarian Parliament Building is a truly amazing sight. If marveling at this building from across the river is not enough, take a guided tour inside. Your tour will include walking through the great vaulted hall, the detailed central staircase, witnessing the Hungarian Crown Jewels and the Hungarian Holy Crown.
A tour of this building is a great combination of interesting information on Budapest, as well as experience inside one of the most magnificent buildings in Europe!
This is a fantastic start to your Budapest itinerary as it will set you up with a better understanding of the city as a whole.
Be sure to take some time to witness the building from all angles, as each side you view it from is seriously impressive!
Insiders Tip: For the best photo opportunity of the Parliament Building, cross over to the other side of the river for a full view.
Cost – $30
How long should I stay here? 45min-1 hour
Getting there – Take the tram for awesome views of the city!
10:00 AM – Catch the Buda Castle Hill Funicular
Head to the top of Castle Hill for the most breathtaking views in Budapest! The easiest and most fun way to get to the top is by catching the old funicular. Dating back to 1870, this is the second oldest of its type in the world.
The ride up is really enjoyable, but the real highlight is when you reach the top! Here you will be faced with the most magnificent panoramic views across the Danube river.
Once you have enjoyed everything to do at the top of Castle Hill, take a peaceful walk back down. This is a brilliant addition to your 3 days in Budapest.
After the walk down, look out for a cafe to get some tasty breakfast into your belly. The next stop will include quite a lot of walking, so you want to be fully recharged!
Cost – $4
How long should I stay here? 1 hour
Getting there – It's a 20min walk or a short tram ride.
11:00 AM – Visit Buda Castle
Guided tours are available of the historic Buda Castle, a fascinating stop to add during your days in Budapest. When looking at what to do in the city, a visit to the castle is always high up on the list!
Besides being an amazing building to witness, Budapest also has castle houses of the Hungarian National Gallery, the Budapest History Museum, the Szechenyi Library, and many more interesting areas.
One could spend a great deal of time here, learning all about Hungary and its exciting history.
Take some time to walk around the outside of the castle and admire its grandeur. This is an unforgettable experience. If you want to know a bit more about the castle and its history, you can also book a guided tour with a local!
Cost – $11 (or $50 for a tour)
How long should I stay here? 1-3 hours
Getting there – It's in walking distance from the previous spot.
14:30 PM – Shop the Central Market Hall
The central market hall in central Budapest is the ultimate stop for shopping and being surrounded by Hungarian produce. The market is both a popular place for locals to buy their groceries, as well as for tourists to shop and explore.
The lower floors are full of fresh foods and local produce, while the upper floors offer many souvenirs and crafts- perfect for buying a memento of Budapest!
If you go to the top floor, you'll find loads of traditional food stalls as well – perfect for filling up your hungry stomach again after the castle tour!
You can visit this market on all 3 days in Budapest if you're getting hungry between attractions since it's connected to pretty much all public transport options. It's also a great way to save some money instead of going to expensive eat-in restaurants.
Insider Tip: This is a brilliant place to taste some truly Hungarian flavors and discover some authentic foods, so don't be afraid to sample something new!
Cost – Free
How long should I stay here? 1 hour
Getting there – Take the Tram 19 or 41.
15:30 PM – Walk Down Andrassy Avenue
Walking down Andrassy Avenue is one of the best ways to witness some of the Budapest landmarks. This avenue is a world heritage site, due to its brilliant cultural heritage.
It's also very conveniently located between two amazing hotspots, so you'll be using your time in Budapest efficiently.
While walking around here you will get to see the Hungarian National Opera House, as well as a variety of amazing architectural displays and styles.
A stroll down here will allow you to experience just how fantastic and rich in culture Budapest really is!
If you feel yourself getting tired after a long day of exploring, sit down for a bit in one of the cute cafes you'll find on the avenue. It's also a great spot to do some people watching.
Insiders Tip: There are many amazing bars and cafes around here, so take the time to stop for a drink or bite to eat.
Cost – Free
How long should I stay here? 1 hour
Getting there – Tram 4-6 will get you there but it's a 24min ride
16:30 PM – Visit Heroes Square
Heroes Square is found at the end of Andrassy Avenue, and it is a historic place to visit during your 3-days in Budapest itinerary. There is a big monument built on the square which is an iconic symbol of Hungary.
This monument depicts the Seven Chieftans of the Magyars. They are believed to have led the Hungarian people from central Asia to the Carpathian Basin. On either side of the square are two amazing art galleries- both of which are well worth a visit!
For those that love history and important city sites, then a stop at Heroes Square is an important addition to your Budapest itinerary.
Cost – Free
How long should I stay here? Just for a stroll.
Getting there – It's a 15min walk or take the Metro M1.
Your second day in Budapest will have you experience some of the top tourist sights, lots of culture and history, as well as some unique and interesting areas of the city! Here are some of the best Budapest attractions for your 3-Day itinerary.
8:30 AM – Explore the Fisherman's Bastion & St. Mathias Church
The Fisherman's Bastion sits up on Castle Hill, and it offers unbeatable views over the city! Not only is this attraction an impressive sight, but it also has some interesting historical significance.
The viewing terrace was built between 1895 and 1902, and it is a truly beautiful structure. The neo-gothic construction was built to celebrate the 1000th birthday of the Hungarian state.
It might seem like a tourist place, but you'll find lots of locals enjoying the stunning view of the city as well.
Take the time to explore this building, climb the towers, and take lots of epic photos of the city!
Located at the top of the Bastion is St Mathias Church, a beautiful and ornately decorated church with the most stunning porcelain tiles. You can go inside for a small fee, but to be honest, the best view of the St Mathias church is from the outside. As least in my opinion.
If you need your coffee fix in the morning, there's a 200-year-old patisserie close to the Bastion that serves delicious cakes, strudel and coffee! It's the perfect way to start exploring the second day in Budapest.
Insiders tip: Most of the areas are completely free to access, while the upper towers have a small entrance fee.
Cost – Free unless you climb the towers.
How long should I stay here? 1 hour
Getting there – Take the tram or metro, depending on where you stay.
10 AM – Stroll Across the Chain Bridge
The Chain Bridge connects the two parts of the city- Buda on the west, and Pest on the East. The bridge extends over the Danube River, and it is one of the most iconic Budapest attractions.
Locals take pride in this famous monument as it represents the beauty of the city and offers amazing views.
Take some time to stroll along the bridge while taking in the incredible views all around you. The walk along the bridge should take about 15 minutes, and it will allow you to see both the fantastic architecture and detail in the bridge, as well as many important sights of the city.
This hotspot can also be visited during all other days in Budapest as you'll likely walk over it to get from one spot to the next. But if you don't want to rush, take a bit of time and experience the monument as an individual attraction.
Insider Tip: Witness the bridge at night when it is all lit up!
Cost – Free!
How long should I stay here? Just a short stroll…
Getting there – It's a 10min walk from the Bastion.
11:30 AM – Witness St Stephen's Basilica
St Stephen's Basilica is one of the most iconic Budapest landmarks, and it is a must-visit location during your trip here.
The church is enormous (the biggest in Budapest), and it can be seen from many areas of the city. Inside this cathedral sits the first king of Hungary, St. Stephen, kept in a glass case – kinda creepy, right?!
There are so many fine details found in this brilliant church, and wandering around it will have anyone awe-struck.
You can explore the Basilica by yourself or get a private tour. These will grant you access to the towers as well and fill you in with everything there is to know about the city's and churches history.
Cost – Free (or $18 tour)
How long should I stay here? 1 hour
Getting there – 10min Walk or Bus line 16/109/990
1:00 PM – Visit the House of Terror
This museum is an important stop to learn all about the Fascist and Communist history of Hungary. The House of Terror is located inside the old Fascist Arrow Party's headquarters, and you can explore exciting areas – such as the basement prison!
For those wanting to learn more about World War II history, and Hungary's interesting past, then this is one of the best Budapest points of interest.
Just like the name indicates, it's a rough historic topic, but worth checking out! For those that are definitely not into exhibitions and learning more about Budapest, you can easily skip this spot and spend the rest of the afternoon strolling around the streets in the district or getting back home to let your feet breathe and get changed for the last spot of the second day.
Cost – $11
How long should I stay here? 1 hour max
Getting there – Take the Metro or Bus line 979.
2:00 PM – Explore Margaret Island
Margaret Island is found on the Danube River, and it offers a total peaceful escape from the city! Covered in lush gardens and outdoor attractions, this island is the perfect place to enjoy a sunny day in Budapest.
The island has various picnic areas, romantic walkways, playgrounds, a waterpark, swimming pools, musical fountains, a rose garden, a small zoo, and many more attractions!
If you enjoy the fresh air and being outdoors, then set aside some time to explore Margaret Island.
There's a small but famous bar located on the island that serves drinks and delicious food. Make sure to fill up your belly as this is pretty much the last spot of the day before exploring Budapest's nightlife.
Cost – Free
How long should I stay here? 1-3 hours
Getting there – Take the Tram 4-6.
6:00 PM (or later) – Experience the Jewish Quarter
The Jewish Quarter, also known as the 7th district is an exciting hub of activity in Budapest! If you are spending two days in Budapest, then you must come and visit this area!
This district is well-loved for its nightlife. There are loads of cool bars and clubs around here, as well as amazing food places. By day this district is an interesting place to walk around and explore – a unique and fun part of Budapest city!
You'll head to the Jewish Quarter around the evening time, so there is still enough time to grab a bite or a beer before the night really gets going!
If you want to meet locals and make new friends, the 7th district is the perfect opportunity.
Cost – Free
How long should I stay here? Up to you!
Getting there – Take the Bus line 76.
If you are planning a three-day itinerary in Budapest or longer, then you will need to add a few more activities to your list. Here are some more fun activities to add to your Budapest itinerary!
9:30 AM – Relax in the Szechenyi Thermal Baths
After last night, you might want to start the next morning nice and slow. The Szechenyi Thermal Baths are the perfect place to visit for a bit of relaxation during your 3 days in Budapest.
This massive thermal pool complex has a variety of different pools available, as well as saunas and steam rooms. This is a very typical feature of the Hungarian lifestyle.
The minerals found in the waters are supposed to help people with different medical issues. A soak in these pools will definitely make you feel a lot more rejuvenated and relaxed! If you spent a lot of time walking around the city, then your body will be very happy to swim in these baths.
Insiders Tip: Enjoy the warm steamy pools on a cold, dark night for a dramatic experience!
Cost – $21
How long should I stay here? 2 hours
Getting there – Take the tram or bus, depending on where you stay.
11:00 AM – Explore Budapest's Street Art
Budapest isn't just known for amazing history and castles. There's a whole new and exciting side to the city as well.
Exploring Budapest's Street Art scene has to be one of the most unique things in the city that not a lot of tourists get to experience. However, you'll need to hire a local guide to find all of the hidden gems.
If you're into modern art and appreciate the skill behind street art, this tour is the right one for you. It's also perfect to get that new Instagram post you were going to post anyway!
Insider tip: Ask your guide for recommendations on food and restaurants in the city. They'll know the best spots to fill up your belly without having to fall into the tourist traps!
Cost – $44
How long should I stay here? 2-3 hours
Getting there – Confirm the docking station and take the bus to get there.
3:00 PM – Go on a Boat Tour Down the Danube
If you would like to witness the beauty of Budapest from a new perspective, consider a boat tour down the Danube! These tours are not only really informative, but they offer a unique view of the city that just can't be seen from anywhere else.
At night, the tours offer you a stunning perspective of the city all lit up! You can slowly cruise down the river with a drink in your hand and unbeatable evening sights all around you.
By day these tours are just as stunning, with clear views out over the many Budapest landmarks and attractions.
The banks of the River Danube are actually a UNESCO world heritage site. There really is no better way to experience them than aboard a comfortable boat. Audio Guides are available to further inform your tour.
This is a truly special way to experience Budapest, and it is something you definitely won't forget any time soon! Whether you're backpacking through Budapest or traveling as a family, this boat tour is exceptional.
Cost – $16
How long should I stay here? 70min
Getting there – Confirm the docking station and take the bus to get there.
5:00 PM – Visit the Faust Wine Cellars
If you love wine or want to learn more about this magnificent drink, then take a visit to the Faust Wine Cellars! Located underneath the Buda Castle, these ancient cellars become the perfect setting for your own special wine tasting.
Hungary has 22 different wine regions, each with their own particular tastes and notes. A visit to these wine cellars will include an informative guided tasting by a knowledgeable sommelier.
Through this, you will learn all about the different wines, styles, and tastes of Hungary.
As this is the last stop on my 3-Days in Budapest Itinerary, you can really enjoy this experience without having to worry about the next stop. Some of the wine cellar tours also include an evening cruise on the Darude, but if you want to do it individually, I'd recommend making a reservation as it's a very popular evening activity!
Cost – $35
How long should I stay here? 2-3 hours
Getting there – Really depends on where you ended up after stop 2 (but taking the bus always works).
Need a place quick? Here's the best neighborhood in Budapest
Got more than 3 days in Budapest? Awesome – there is so much more to see in Budapest. To help you out a bit, I've listed a couple more hotspots in the city. Use those as an inspiration or a rough guideline in case you're clueless on what to visit!
1. Walk Along the Danube Promenade
The Danube Promenade is one of the best places in the city to take a slow walk and enjoy the surrounding architecture. Along this walk, you will pass many beautiful sights.
The Shoes on the Danube Bank is an eerie memorial paying tribute to the Jews that were shot along here by the Nazis. This memorial consists of 60 pairs of steel shoes, and it is a powerful thing to take in.
Hungary suffered a great deal during World War II, and this is a reminder of that. Be sure to be respectful when walking past this monument as it means a big deal to locals and Hungarian history.
Walking along this iconic river is a lovely way to experience the best of Budapest up close. You'll find lots of little coffee shops and spots to do some people watching as well.
Cost – Free
How long should I stay here? 1 hour
Getting there – Take the closest tram from your place to get to the river.
2. Szabo Ervin Library
Close to the Palace Quarter, the charming Szabo Ervin Library is an offbeat hidden gem to add to your Budapest itinerary. A peaceful retreat in the bustling heart of the city, it takes visitors back in time and offers a sanctuary of calm.
Located in the historic Wenckheim Palace, built by a local aristocrat in the late 1800s / early 1900s, it has since been surrounded by a modern library.
The elegant and intimate library is quite difficult to find, but it's well worth seeking out to admire the interiors and relax in splendour.
Travel back in time and feel like you've stepped into a lavish abode, complete with dark wood walls, a spiral staircase, and atmospheric chandeliers. Settle into a comfy leather seat and bury yourself in the pages of a great book. Your surroundings and the words on the pages help to transport you to another time and place and the neo-Baroque designs are impressive.
This is a great spot to visit during your days in Budapest if you need some peace and quiet.
Cost – Free
How long should I stay here? 1-2 hours
Getting there – Take the tram to the Weckenheim.
3. Hungarian State Opera House
The Hungarian State Opera House is one of the grandest attractions in the city and should definitely be visited during your days in Budapest. Today, it is the country's second-biggest opera house. Built in a neo-Renaissance style with several Baroque details and a musical theme, it is beautiful both inside and out.
Appreciate the fine details of the symmetrical building, taking in the opulent decorative touches and artistic features.
See the statues of Franz Liszt and Ferenc Erkel (composer of the Hungarian national anthem) that stand proudly in front of the building, and take a daily guided tour (available in several languages) to admire the gorgeous interiors.
The marble columns and ceiling murals of the nine Muses inside the foyer help to set the scene. Ascend the wide stone steps, lit by wrought-iron lamps, be dazzled by the sublime main hall (complete with a huge chandelier and paintings of Greek deities), see the royal box with its symbolic sculptures, and spot other art throughout the building. You can also book tickets to attend a high-class performance.
Cost – $34
How long should I stay here? 1-2 hours
Getting there – Easy to reach by bus or tram.
4. City Park & Vajdahunyad Castle
If you visited the Széchenyi Thermal Bath as I told you to, then you probably walked through City Park to get there. But this park is not somewhere you should just stroll through to get from A to B. It's actually a gorgeous park, that has been used as the center of events in Budapest for more than a century, including motorsport events in the 50s.
City Park connects Heroes Square to theSzéchenyi Thermal Bath andVajdahunyad Castle. The castle is actually a copy of the Hunyad Castle, or Corvin Castle, in Hunedoara, Romania.
It was built as part of the Millennial Exhibition in 1896. This was the year that Hungary celebrated 1,000 years of Hungary since the Hungarian Conquest of the Carpathian Basin in 895. It's a stunning piece of architecture. You can go inside, but it's not really worth it. The outside is the most spectacular.
Spending your days in Budapest will probably involve plenty of walking and outdoor sightseeing. It is therefore ideal to visit during a sunnier time of the year to experience the best in the city. Luckily, Budapest has fairly mild weather all year round, without ever getting too hot.
Winter here can get pretty cold, with the potential of snow. However, many people love experiencing Budapest during this time- with its mulled wine, Christmas markets, and snowy backdrop. This makes any time of year a good time to visit!
For the ideal vacation in Budapest, try to visit between March to May, or September to November. These are the shoulder seasons when the weather is wonderful but there aren't too many tourists! This is when you can achieve the most in Budapest.
Although this is a popular destination, it never really gets too crowded with visitors. This makes the peak seasons completely bearable! Wondering when to visit Budapest? Check out the cities weather below in order to plan the ultimate 3-days in Budapest itinerary.
Weather in Budapest

| | Average Temperature | Chance of Rain | Crowds | Overall Grade |
| --- | --- | --- | --- | --- |
| January | -1°C/30°F | Average | Calm | 😐 |
| February | 1°C/34°F | Low | Calm | 😐 |
| March | 6°C/43°F | Average | Medium | 😀 |
| April | 11°C/52°F | Average | Medium | 😀 |
| May | 16°C/61°F | High | Medium | 😀 |
| June | 19°C/66°F | High | Busy | 🙂 |
| July | 21°C/70°F | Average | Busy | 🙂 |
| August | 21°C/70°F | High | Busy | 🙂 |
| September | 17°C/63°F | High | Medium | 😀 |
| October | 12°C/54°F | High | Medium | 😀 |
| November | 5°C/41°F | High | Medium | 🙂 |
| December | 1°C/34°F | Average | Calm | 😐 |
Getting around Budapest is easy, thanks to the city's great public transportation system. You'll want to go ahead and buy a transit card and validate it before boarding any metro, city bus, or tram.
As with many other European cities, Budapest is on the honour system. If you're caught travelling without a valid ticket, you can be hit with a big fine.
There are vending machines at most stations that are quite easy to use. Most backpackers will want to just go ahead and grab a 72-hour card for about $15. This will allow you to use the metro, bus, and tram lines as much as you want for three days.
Budapest is also a pleasant city to walk around, especially along the Danube River. At some point in your trip, be sure to walk across the Chain Bridge that connects Buda and Pest. If you'd rather have some wheels, you can rent a bicycle or even a scooter.
Be sure to try a free walking tour at some point. Free walking tours are a great way to get the lay of the land and to learn about the culture and history, plus it's free, you just pay a tip of however much you feel like tipping at the end.
Uber is not available in Budapest and taxis are known to overcharge tourists. The only time you might need one is late at night when you've been out partying. Just make sure to agree to a price or that the meter will be used, and even then be sure to keep an eye on it.
Hungary is pretty much like most other central European countries. Depending on when you're visiting, your bag needs to be packed appropriately (warm clothes in winter, shorts in summer – it's a no brainer really…). To make sure you've got all the essentials with you, check out my Europe Packing List!
Now that you know what to see in Budapest in two days, it is important to keep your safety in mind before you go. Like most European capitals, Budapest is a very safe city in general. It is definitely safer for tourists than most big cities, and as there are so many annual visitors, Budapest is well prepared for them and their safety.
However, it is important to take the necessary precautions when traveling here to ensure your safety. One thing that is fairly common in Budapest is scams against tourists. These can be seen in clubs, bars, and taxi cabs, where prices are raised excessively.
Be cautious if walking at night, and avoid being alone at late hours. Also be wary when catching the metro by yourself, as there have been incidents with pickpockets here.
Besides taking some common security procedures, Budapest is a safe city overall. Any visitor should feel comfortable here, and should not have to worry during their visit. When planning a trip to Budapest, show caution where you normally would, but don't worry about any major dangers.
Don't Forget Your Travel Insurance for Budapest
World Nomads' mission is to support and encourage travellers to explore their boundaries. They offer simple & flexible travel insurance, and safety advice to help you travel confidently.
They've been doing it since 2002 – protecting, connecting, and inspiring independent travellers just like you.
Get a quote below or read our in-depth review!
World Nomads provides travel insurance for travelers in over 100 countries. As an affiliate, we receive a fee when you get a quote from World Nomads using this link. We do not represent World Nomads. This is information only and not a recommendation to buy travel insurance.
Find out what people want to know when planning their Budapest itinerary.
Budapest is a fascinating and beautiful city. This destination can suit any kind of visitor, and it is one of the most enchanting cities to visit while traveling around Europe.
Travel to Budapest for an experience like no other! There is so much interesting Hungarian history and rich culture wherever you go in this city, and you will be sure to fall in love with it the moment you start exploring the romantic boulevards.
Hungary is a highly recommended destination, and its capital city is a total gem! I hope that this 3-Days in Budapest itinerary will help you to make the most out of your trip. Take your time when visiting this place, as there really is so much to see and do!
---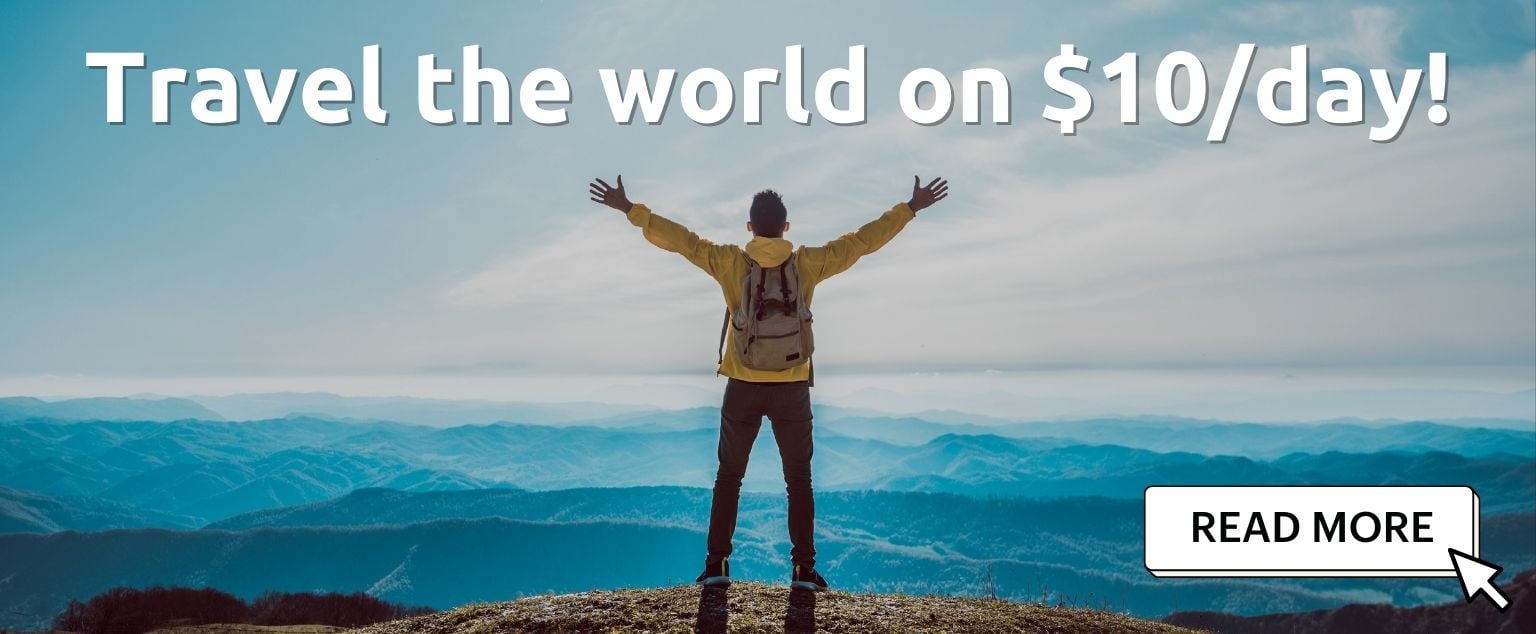 And for transparency's sake, please know that some of the links in our content are affiliate links. That means that if you book your accommodation, buy your gear, or sort your insurance through our link, we earn a small commission (at no extra cost to you). That said, we only link to the gear we trust and never recommend services we don't believe are up to scratch. Again, thank you!