Spread out either side of the mighty, mighty Danube is the Hungarian capital of Budapest. It's a city made by the joining of the medieval Buda with the relatively newer Pest and boy, oh boy, it's a sight to be seen. Beautiful buildings by day, ruin bars by night.
Whilst you are wandering around and seeing the sights of this popular tourist town, you'll have to watch out for petty crime. There is quite a bit of this going on in Budapest like scams so keeping your money safe here is a priority.
This epic insider's guide to staying safe in Budapest will help you travel smart and keep aware of your surroundings all the time to avoid pickpockets. We have packed in a whole lot of information and handy tips into this guide so that you never get caught unaware by a dodgy distraction technique or a by-the-book scam.
Whether you are just wondering about taking a family holiday to Budapest, or if you are a solo female traveller thinking of a first time trip, we've got all the information you need to make it a good one!

Unlock Our GREATEST Travel Secrets!
Sign up for our newsletter and get the best travel tips delivered right to your inbox.
How Safe is Budapest? (Our take)
Budapest – a city of two halves that's more than just old beautiful buildings and is also full of amazing food and great nightlife. Backpackers love Budapest for it's history, affordability and thriving bar scene.
Of course, like any European capital, Budapest comes with some dangers. It's safe, but you will have to watch out for petty crime and fraud.
Anything from walking around with your handbag open, or leaving your digital camera lying around on a terrace table as you sip on a coffee, will, unfortunately, leave you open to being a victim of crime.
Violent crime is pretty rare – even more rare to occur against tourists. As long as you don't get too crazy drunk and lose all sense of where (or who) you are, then you should be fine.
There is no such thing as a perfect safety guide, and this article is no different. The question of "Is Budapest Safe?" will ALWAYS have a different answer depending on the parties involved. But this article is written for savvy travellers from the perspective of savvy travellers.
The information present in this safety guide was accurate at the time of writing, however, the world is a changeable place, now more than ever. Between the pandemic, ever-worsening cultural division, and a click-hungry media, it can be hard to maintain what is truth and what is sensationalism.
Here, you will find safety knowledge and advice for travelling Budapest. It won't be down to the wire cutting edge info on the most current events, but it is layered in the expertise of veteran travellers. If you use our guide, do your own research, and practise common sense, you will have a safe trip to Budapest.
If you see any outdated information in this guide, we would really appreciate it if you could reach out in the comments below. We strive to provide the most relevant travel information on the web and always appreciate input from our readers (nicely, please!). Otherwise, thanks for your ear and stay safe!
It's a wild world out there. But it's pretty damn special too. 🙂
Is it Safe to Visit Budapest Right Now?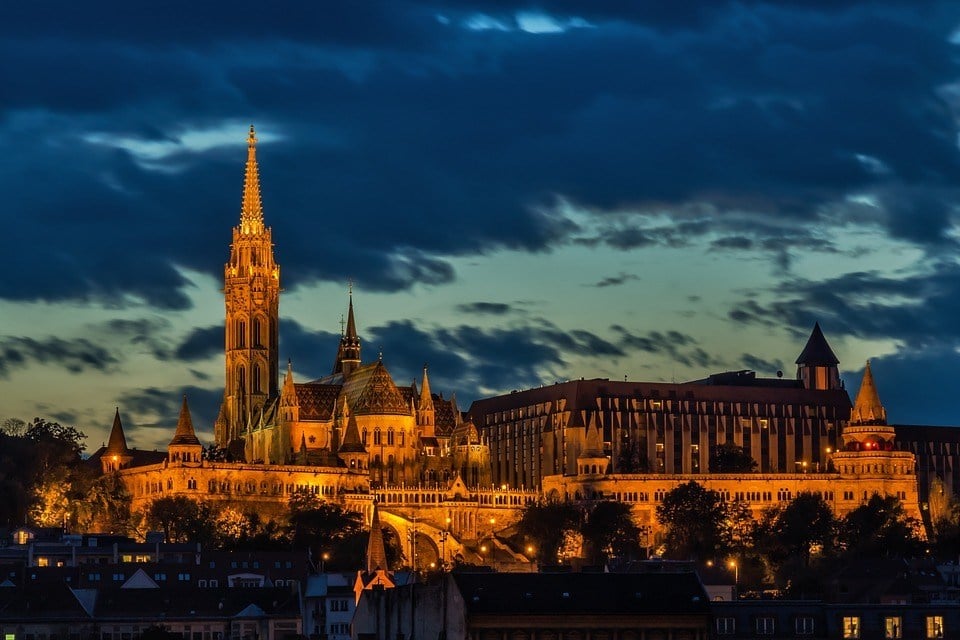 Whilst Budapest is actually a pretty safe city, there is a problem with pickpockets, especially around landmarks. There are definitely some things to think about when it comes to how safe Budapest actually is at the moment.
Peaceful demonstrations are known to take place in the city (quite regularly), especially around national holidays – particularly around the anniversaries of the 1848 revolution and the 1956 uprising against Soviet rule. Peaceful or not, steer clear of these; sometimes tensions can run high.
Needless to say, Budapest is a hotspot for tourism in Europe. Though there are petty crimes, it seems to only be getting a more and more safe place to visit.
Tourist numbers have soared so much in Budapest that they're building a new terminal at the airport; it saw record numbers of arrivals and departures in 2018.
Pickpocketing still remains a problem throughout the city. Some neighbourhoods of Budapest are more dicey than others. In and around major hotels, fast food chains, tourist sights, on the metro – around these places, you could be seen as a rich tourist.
There also are scams to watch out for. One is taxi drivers taking you to "recommended" clubs or bars which then extort money out of you. Another scam is being overcharged at restaurants that don't show prices on menus. Yet another is overfriendly women targeting solo male travellers on the street.
On the whole, the Budapest government aims to have a more visible police presence on the streets to help deter this kind of crime. Recognizing the value of tourism seems to have kickstarted an awareness of the city's crime. In theory, it's only got to get better!
Safest Places in Budapest
When choosing where you'll be staying in Budapest, a bit of research and caution is essential. You don't want to end up in a sketchy area and ruin your trip. To help you out, we've listed the safest areas to visit in Budapest below.
Józsefváros (8th District)
A few years ago, travellers would have avoided Budapest's District VIII Józsefváros. Rough and dangerous, it wasn't considered a trip-worthy place. Today, thanks to an influx of stylish bars, trendy restaurants and independent boutiques, Józsefváros has become one of the hottest neighbourhoods in the city.
Popular with students, Józsefváros is a lively and social neighbourhood. Here you'll find a number of great ruin bars, casual eateries, hip shops and stylish galleries. It's come a long way, and despite its past is perfectly safe to visit.
Várkerület (1st District)
District I Várkerület, or the Castle District, is one of the most iconic neighbourhoods in Budapest. Located on the Buda side of the River Danube, this district offers quaint cobblestone streets, grand medieval architecture and picturesque views.
Well connected to Pest via public transit, this district is the ideal base for exploring the rest of the city. Popular during the day but peaceful at night, this district is a relaxing and safe oasis in the city.
Terézváros (6th District)
District VI, Terézváros, is one of the smallest yet most densely populated neighbourhoods in Budapest. Located on the Pest side of the Danube, this lively district is a hub of excitement and activity.
From backpacker hostels to boutique hotels, there's something for travellers of all styles and budgets here. If you're trying to cut costs down in Budapest, though, this is where you'll find a bunch of the budget gems!
Places to avoid in Budapest
In order to have a safe visit, it's important to know the areas in Budapest that aren't super safe. Keep in mind that Budapest is a popular tourist city, so wherever you are, you will have to watch out for pickpocketing and petty theft.
Luckily, there are no real no-go areas in Budapest. The only part we'd recommend taking a bit of caution is the 8th district – especially at night. Also, the 7th and 9th can be sketchy, too, so make sure to keep your eyes open.
And as always, any dark side streets or areas that literally LOOK sketchy should be avoided. It's kind of a no-brainer though. Use your common sense, stay in the busy streets with loads of people and you won't face any problems in Budapest.
Budapest Travel Insurance
ALWAYS sort out your backpacker insurance before your trip. There's plenty to choose from in that department, but a good place to start is Safety Wing.
They offer month-to-month payments, no lock-in contracts, and require absolutely no itineraries: that's the exact kind of insurance long-term travellers and digital nomads need.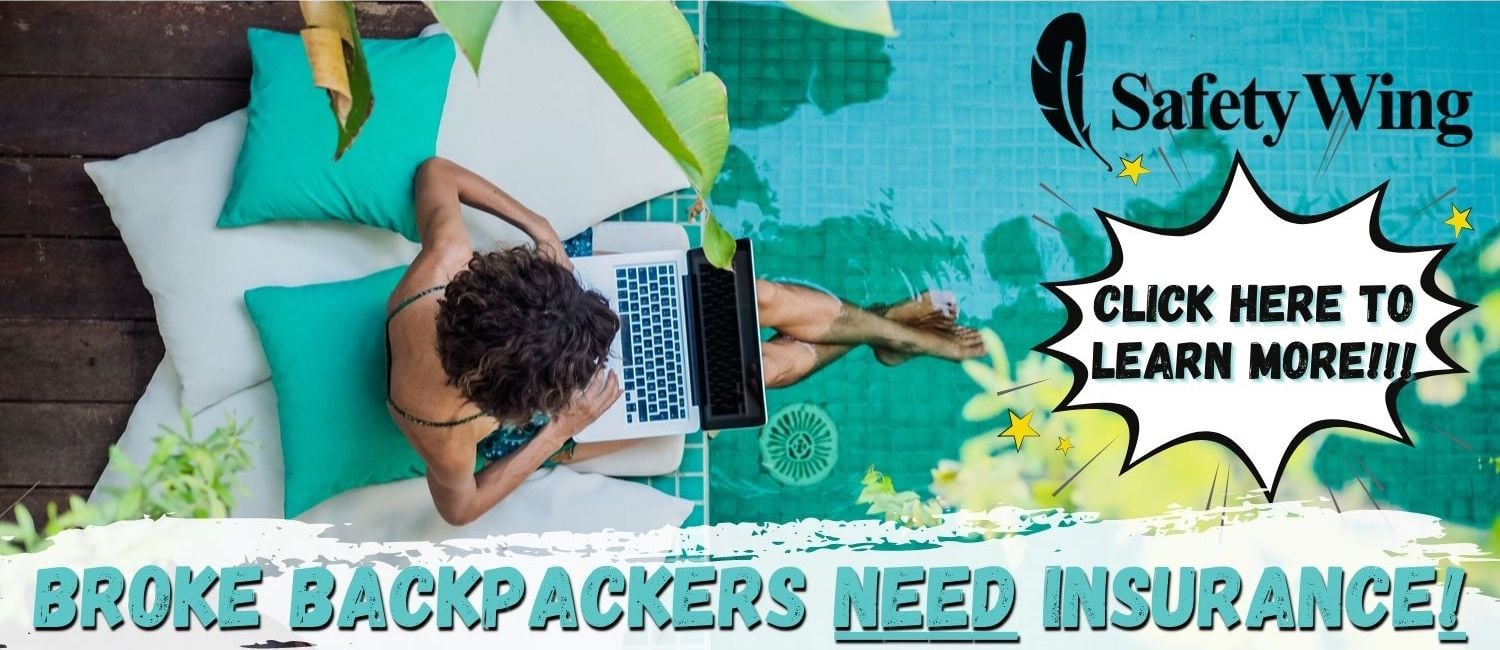 SafetyWing is cheap, easy, and admin-free: just sign up lickety-split so you can get back to it!
Click the button below to learn more about SafetyWing's setup or read our insider review for the full tasty scoop.
Budapest is a safe and fun city to travel to – like we said, thousands and thousands do every year and have no issue. But there are issues with crime. What European city doesn't have crime issues?
However, you shouldn't be scared or put off from visiting Budapest, whether it's for a weekend or for a longer time. You just need to know a few things you don't have any trouble during your stay, so here are our top safety tips for travelling to Budapest.
Dress down and blend in – standing out as a tourist in the city = being a target for crime
Be careful of your belongings – in public transport, busy touristed areas, places like that. Bag snatching and pickpocketing are the most common crimes.
Pay attention to your surroundings – thieves will more likely to do it when you least expect it. Look like you expect it!
Limit the amount of money you carry around with you – the more you have, the more you can lose.
Use a money belt – more on this in a moment, but this is a good way to keep your money safe in Budapest.
Keep an eye on who is around you at ATMs – it's best to take money out during daylight hours.
Beware of distraction techniques – throwing a gold ring on the floor, falling over in front of you, being accosted by 'friendly' people – all of these (and many more) are just looking to divert your attention.
Careful of your bags at the hotel – when you're distracted checking in, or out, these could easily go missing…
Make sure a menu has listed prices at a restaurant – and check your bill. There are shady establishments out there.
Watch out for certain taxi drivers – some will want to take you to "recommended" places and often work on commission. Don't let them take you.
Change money only at actual moneychangers – ones on the streets are super sketchy.
Don't do any drugs – penalties are severe. Long jail sentences, hefty fines – not worth it.
Don't drink and drive – There is zero tolerance here and there are routine checks, too.
Some areas should be avoided – The 8th district – not good at night; also the 7th and 9th can be sketchy, too.
Learn some Hungarian – it might be one of the most difficult languages in the world, but it's nice to learn even just 'thank you'!
Lots of younger people do speak English though – so don't worry too much.
Be careful buying tickets on the metro – more about this later, but sometimes people have been actively scammed by officials.
Pack accordingly – the city gets super hot in the summer, and mega cold in the winter.
We're not saying that you will always have to be looking over your shoulder, but keeping an eye out for dodgy-looking people and keeping out of places where crime is likely to happen, will help you (and your money) stay safe!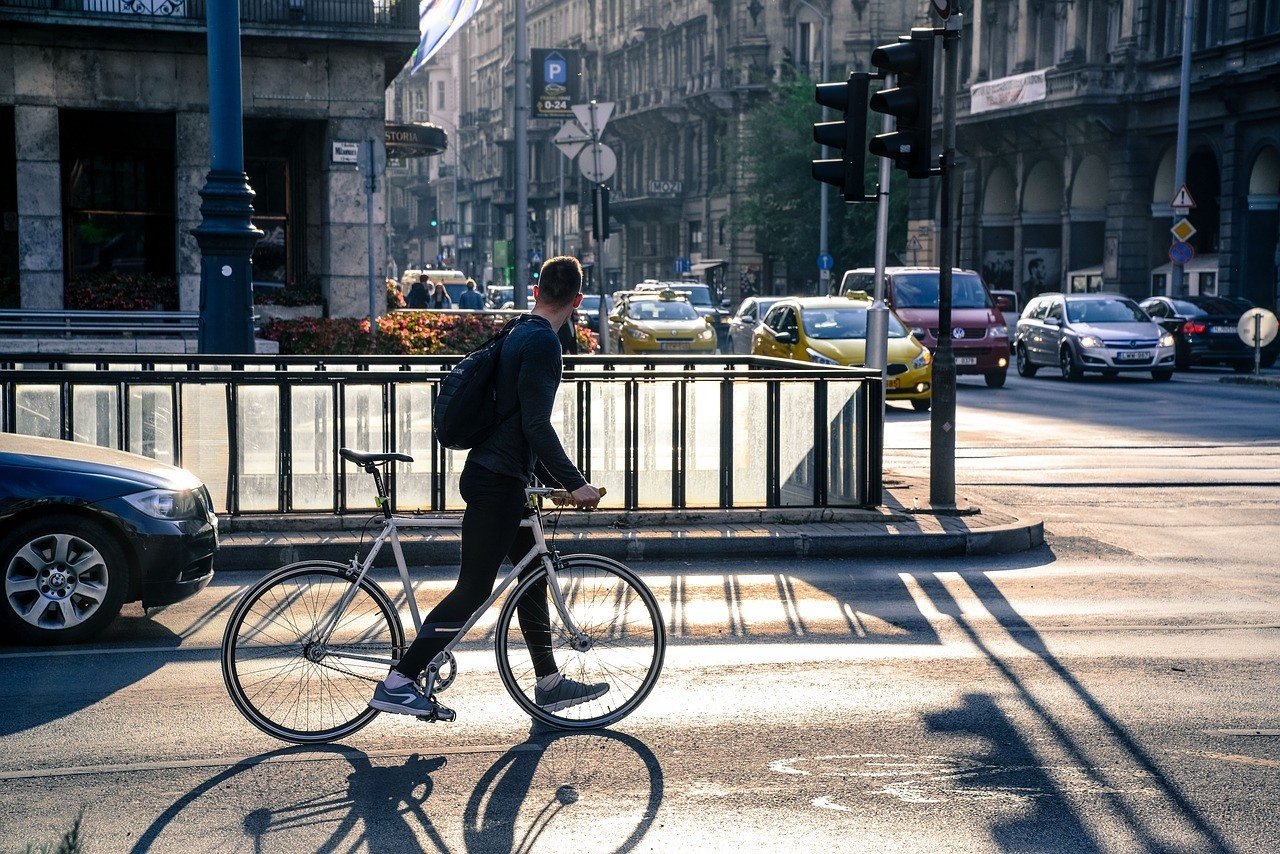 Solo travel is one of the best ways to travel. Being by yourself, you'll only have your own wits to rely on, and that means you'll have to deal with some situations with your own initiative.
It's not always great. Sometimes you can get pretty fed up with it all, you can get lonely, miss home, all that stuff. With that in mind, here are some handy tips to help you travel smart.
Do your research and book the right accommodation. This city is already very well geared up to solo travellers. There are a ton of social hostels spread throughout Budapest that make travelling as an independent traveller pretty easy – and fun!
Don't be afraid to go out to eat or drink by yourself. Budapest boasts a load of "ruin bars" where you can grab a drink, something to eat and get chatting to a local, the bartender, a fellow traveller, or simply watch the madness unravel around you.
Solo male travellers take note: women coming up to you asking for directions are probably not going to be legit. This goes especially for areas like Vaci utca. This kind of meeting usually ends up with you being forced to take some money out of your bank account.
Keep track of your money. This means a whole lot of different things which all basically adds up to being smart with your money. Not keeping it all in one place, using a money belt, having an emergency credit card, not going crazy in expensive bars; anything that's going to leave you with potentially no money is not smart.
Try to look like you know where you're going. Looking lost is always a good precursor to some 'helpful' stranger coming up to you.
Ask for local tips at your hostel or hotel. The staff working here are most likely going to have better ideas than you on what to see and do in Budapest, and where to eat and drink. So ask – and listen! You'll get to end up at some off the beaten track places.
Don't get taxis around everywhere in Budapest. These quickly add up. Instead, get the metro – it runs pretty late into the night, but just be careful of pickpockets and other unsavoury characters lurking about the depths.
Check-in with friends and family back home once in a while. Solo travel doesn't have to mean going off-grid.
It's safe to say that Budapest has a whole lot of stuff going for it. From the ruin bars to the historical monuments and grand streets, there's a lot to see and to add to your Budapest itinerary.
Is Budapest safe for solo female travellers?
You might be worried about heading to Budapest as a solo female traveller – the city doesn't exactly conjure up images of safety or female-friendly fun. But we think that Budapest might actually is a good option for first-time female travellers.
Women travelling here by themselves should feel at ease. It's got a nice atmosphere, it's pretty walkable and there's not too much hassle on the streets. The citizens of Budapest are used to seeing women walking around by themselves. Still…
Do your research and find accommodation that's right for you in a safe area. Not all places are going to be easy to get back to after dark or be safe places to walk around by yourself, so definitely choose wisely. When it comes to this, read reviews by other female travellers so you know that you, as a female also, will feel comfortable there.
Be aware of your surroundings. As a woman, you may be more of a target of crime than your male counterparts – especially for things like bag snatching and pickpocketing. Be aware of who's around you, and move if it seems like there are sketchy people milling around.
Don't hesitate to remove yourself from an uncomfortable situation. If you're out and about drinking at a bar, and you feel someone's giving you too much attention, you don't have to stay in an uncomfortable situation. You can walk away, say no, tell some white lies, but you definitely don't have to be polite.
Hop on a tour! Either a tour that's organised by the hostel (or hotel) you're staying at, or book one online. It's a good way to get acquainted with the city, learn about Budapest, and meet people.
Go to your hostel's pub crawls if any. It's a good way to get out and meet the people you're staying with.
Do things by yourself. You can go wine-tasting or a cooking class too, or head to a museum, go to the opera by yourself, even the thermal baths. There is so much to do in this city, and a lot of women in Budapest do actually do things by themselves, so we say go for it.
Keep in touch with your parents and friends back home. Tell them what you're up to, what you did yesterday, what you're doing tomorrow, how it's all going – all that stuff. If not for you, then for them: they may be worried about you, so just give them some peace of mind.
Use your common sense and avoid walking down weird backstreets and deserted alleyways – even if Google Maps tells you to. Stick to busier streets.
If you are a solo female traveller, Budapest is actually a great spot to explore by yourself. You shouldn't worry too much about hassle or petty crime. It exists, like in any city, but it shouldn't affect. Here it's all about using your common sense – just like you would at home.
There are a lot of things you can do here on your own, people are generally pretty friendly and it's also not that easy to get lost. That's why we think it's going to be a good place even for a first-time solo travel trip. It's actually a pretty nice place to spend time by yourself.
More on Safety in Budapest
We've covered the main safety concerns already, but there are a few more things to know. Read on for more detailed information on how to have a safe trip to Budapest.
Is Budapest safe to travel for families?
Yes. Budapest is definitely safe for families.
There is a whole selection of places to explore with children in tow. From museums and other cultural attractions to parks, there's a ton for you all to discover here.
Even the public transport in Budapest is family-friendly, whilst you can take prams and pushchairs on the metro, going on a tram ride is just as much as an adventure (especially for kids) as any other part of the city.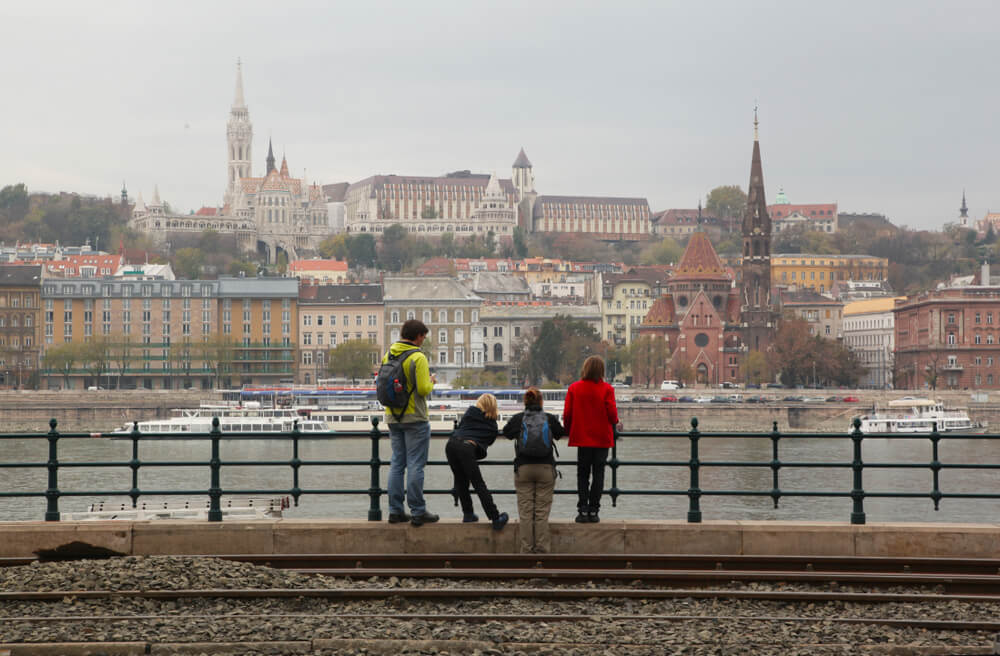 The hotels in the Hungarian capital often offer family rooms. More high-end hotels are probably going to have a babysitting service, too. Restaurants in the city often have high chairs and even car hire companies have car seats for children.
The weather is a big part of how enjoyable your trip to Budapest is going to be with children. Summers can be scorching, winters absolutely freezing, so you really need to make sure you prepare for extremes of the weather. Wrapping up warm in winter, and slathering on tons of sunscreen as well as wearing sun hats and staying in the shade in summer, is necessary.
The most hassle you'll probably get is more on the positive side. Older Hungarian ladies, nenis, will probably make a big fuss over your children and be on hand with sweet treats and generally adoring your child. You'll have to get used to this: it's the culture!
Is it safe to drive in Budapest?
Like in most big cities, driving in Budapest can be a bit of a hassle, unless you know the roads well.
Also, like a lot of big cities, Budapest has a traffic problem. There's too much of it, and when it's not busy it's speedy.
Another thing is that public transport can get in your way. The trams, trolleybuses and regular buses can make driving complicated. There are bus lanes (which you cannot use) and trams have priority.
In the downtown area, there are a lot of one-way streets. If you've ever driven in a city with a lot of one-way streets, you'll know just how much of a headache this is.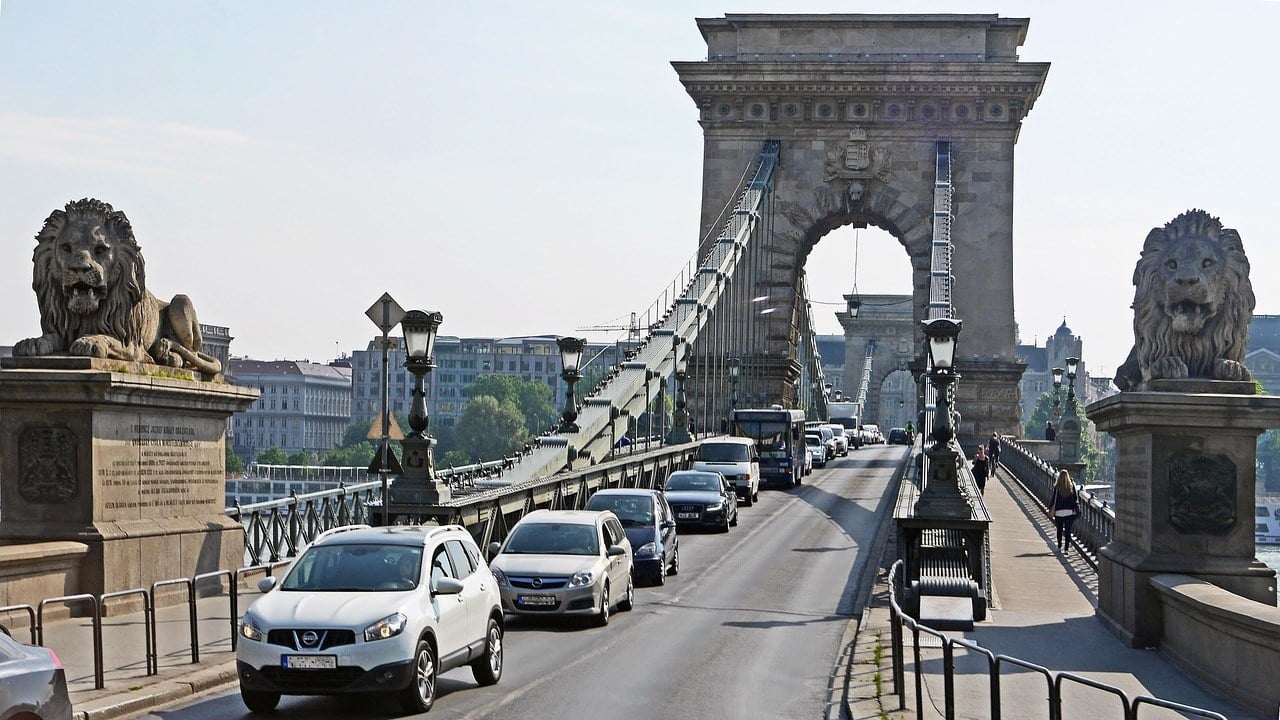 And like we said earlier, it's most certainly illegal to drive under the influence. Not even a sip of beer isn't allowed.
In winter, conditions are bad, too. Snow and ice make it much more hazardous.
To conclude, whilst it's not super dangerous to drive in Budapest, it's still got enough general annoyances and dodgy driving that makes driving here basically not worth it.
Is Uber safe in Budapest?
There is no Uber in Budapest.
It was banned in 2016 and it doesn't look like it's coming back anytime soon.
You'll have to rely on taxis.
Are taxis safe in Budapest?
Taxis are generally safe in Budapest, but there definitely are some less than honest drivers who are going to quite literally take you for a ride. Taxi scams happen.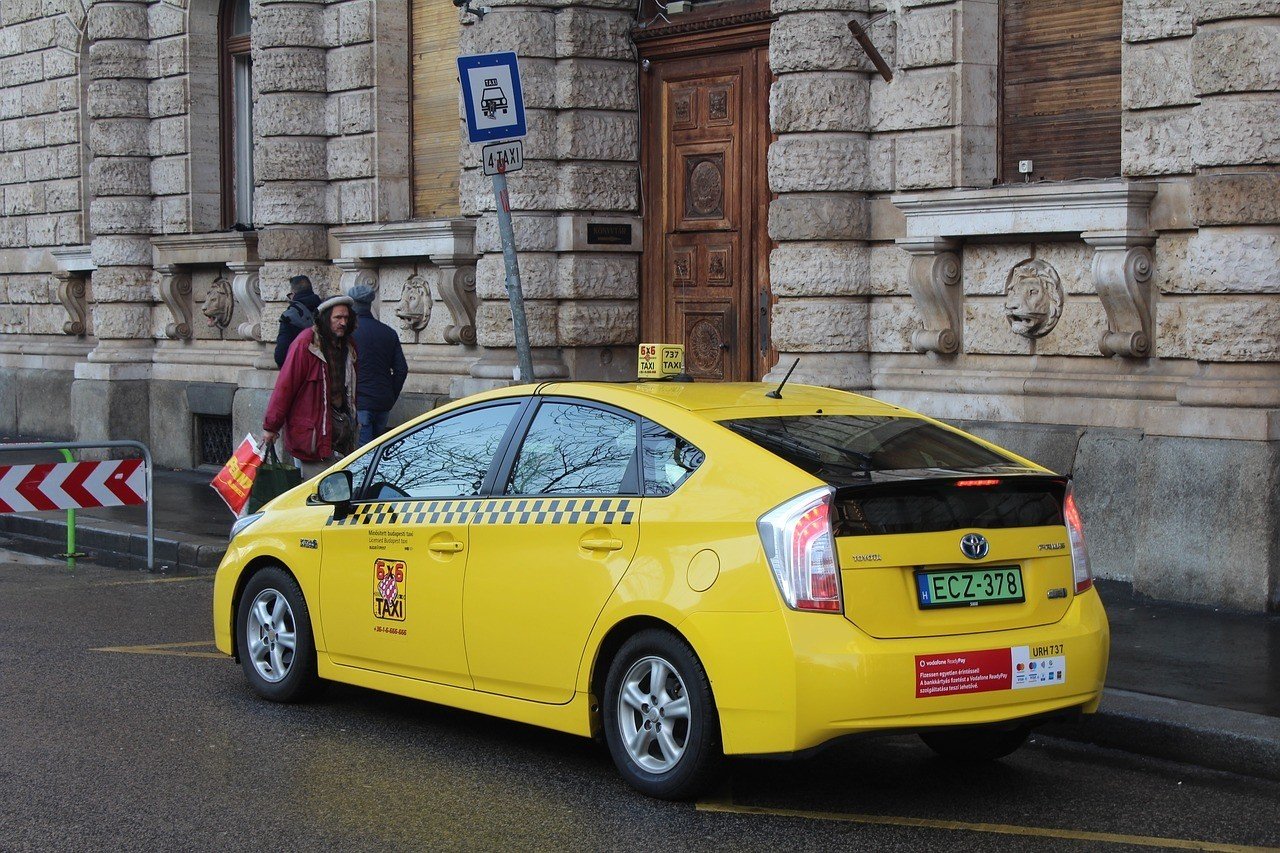 There are ways to avoid them, however, so here are the best ways to get a taxi in Budapest.
Travel only in a yellow taxi with the name and logo of the taxi company on the door and on the roof.
Inside, you'll often find fares posted on the dashboard.
All taxis have a yellow registration plate; normal old cars have white number plates.
All city taxis should run by the meter – and be able to print you a receipt.
The ID of the driver should also always be on display.
If you're worried about getting a taxi in Budapest, then to be on the safe side you should opt for one of the larger taxi companies in the city, such as the suitably named City Taxi or Fo Taxi.
Alternatively, simply ask your hotel or hostel to book a cab for you.
It's safer and simpler to call a taxi or get one called for you, than hailing one on the street. Even if you do get into a licensed cab, some drivers might overcharge tourists. O
ther drivers might try to take you to somewhere that he "recommends". Actually, what this is a scam – they'll get paid commission for bringing you to whatever crappy establishment they end up taking you. Decline if offered.
Is public transportation in Budapest safe?
It's easy to get around Budapest on its public transport, and there's a lot of it.
There are four metro lines, a tram line, a bus service, and even a trolley bus service. There are even boats on the good old Danube.
It's really important that you get your ticket validated when you're using the metro or any other public transport. You have to get this stamped at the red or orange box before you start your journey (at the top of the escalators).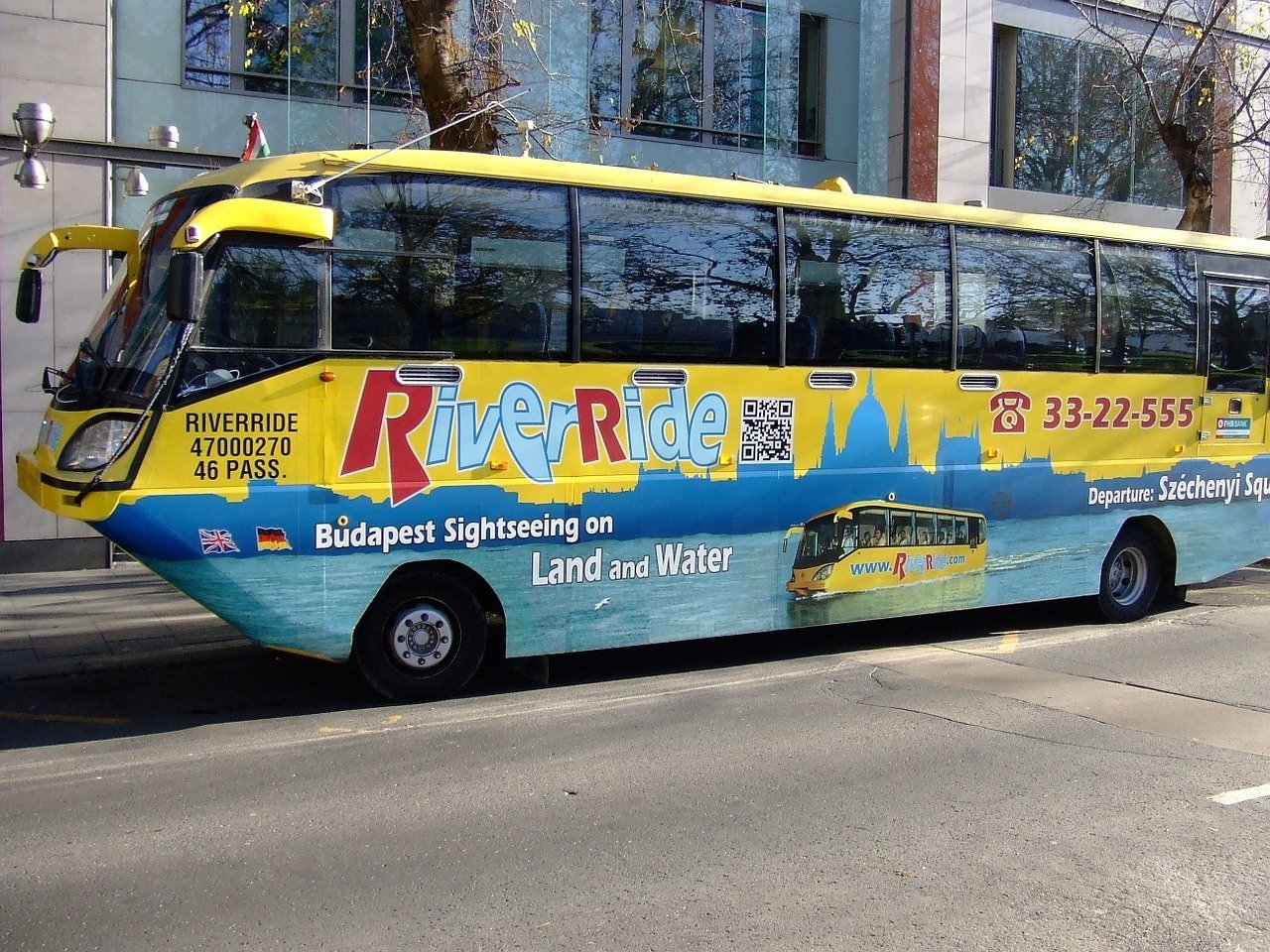 Hold on to your ticket till the end of the trip so the inspector can take your ticket. If you don't, you will get fined. Tourists often don't do this and do get fined. It's so common, that some people even dress up as inspectors and collect fake fines. Authentic ticket inspectors have a red and blue armband and carry photo ID – they might not be in uniform though.
Another thing you need to watch out for on public transport in Budapest is pickpockets. Petty crime is pretty rife on public transport. They often operate on busy routes and around busy stations. Use a money belt and keep your belongings very close to you. Don't fall for any distraction techniques, either.
Is the food in Budapest safe?
One of the main reasons to even go to Budapest in the first place is the food. Hungarian food is pretty dang tasty – and very reasonably priced. You simply cannot go to the city without trying goulash, a meat stew with all sorts of stuff in it. Best had local and with bread.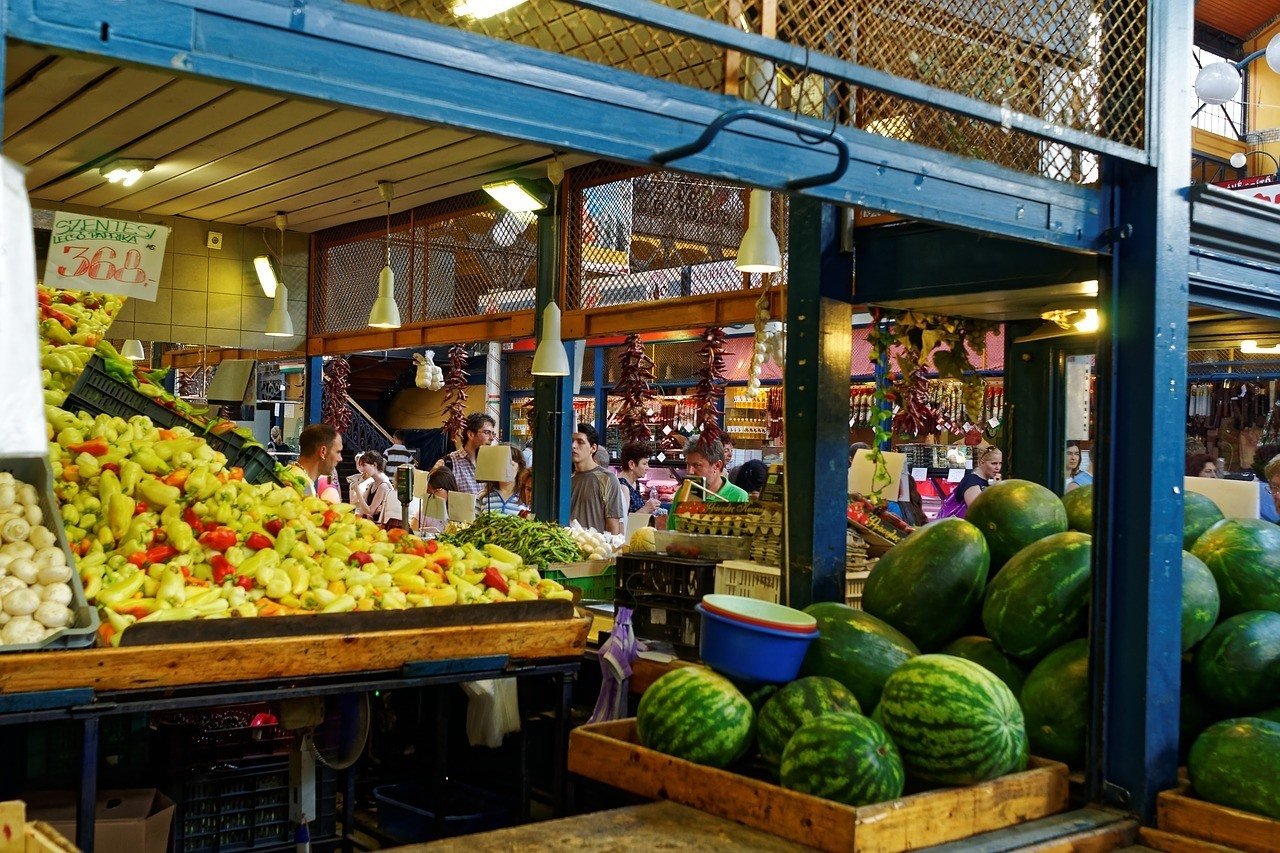 To help explore these culinary delights, here are some top tips to keep your stomach safe in Budapest.
Avoid places on tourist streets like Vaci utca. These will be one or a combination of the following: not tasty, completely overpriced, not hygienic. Really not the best places to get food in Budapest by a long shot.
Do not go to restaurants with no prices on the menu. These places are only good for one thing, and that's ripping you off.
Don't be afraid to wander into small local places for a bite to eat. These are usually family-run and super affordable.
Go to places that are busy with locals. These sorts of establishments will be tried and tested and well worth your time.
Go to markets around Budapest, especially around Christmas time. At these street markets you will find a whole lot of tasty food to try, but just make sure you head to places that are a) busy and b) look clean. That's a good way to avoid getting ill.
Don't miss out on drinking some of the local Hungarian wine, tokaji!
Steer clear of chain places. There are Burger Kings here, but you're in Budapest. You could eat chain food literally anywhere in the world, and there's so much more to eat in Budapest than fast food. Explore!
Hit up TripAdvisor, Google Maps reviews, foodie blogs who've been through this neck of the woods. It's not just about rustic old places in Budapest – there are plenty of hipster bars and restaurants where you can eat some amazing food, too.
Ask the staff at your hostel or hotel for recommendations. They will more than likely know some pretty cool eating (and drinking) establishments that you should definitely be trying.
Last but not least: wash your hands. Walking around a city all day can mean your hands get coated with grit, grime and all sorts of germs, so wash 'em!
The best thing you can do when it comes to eating in Budapest is enjoying it! Don't be afraid of tucking into Hungarian food. It's not just goulash – one dish we're particularly wild about is the utterly delicious turos csusza – noodles with cheese, bacon and sour cream.
Can you drink the water in Budapest?
It's actually completely fine to drink the water in Budapest.
Bring along your favourite refillable bottle and keep it topped up throughout the day, especially in the summer since it can get absolutely roasting in the city. Keep hydrated! If you decide to do so, we have compared different travel water bottles in this article to help you decide which one is the best for you.
Is Budapest safe to live?
This may be a European capital, but the prices here for rent are nowhere near other cities across the continent. Budapest's Airbnbs for example, even the luxurious ones, range at the same price as a shared dorm in Paris or London.
The city not just a popular tourist destination, but increasingly it's getting to be a busy expat and digital nomad hub.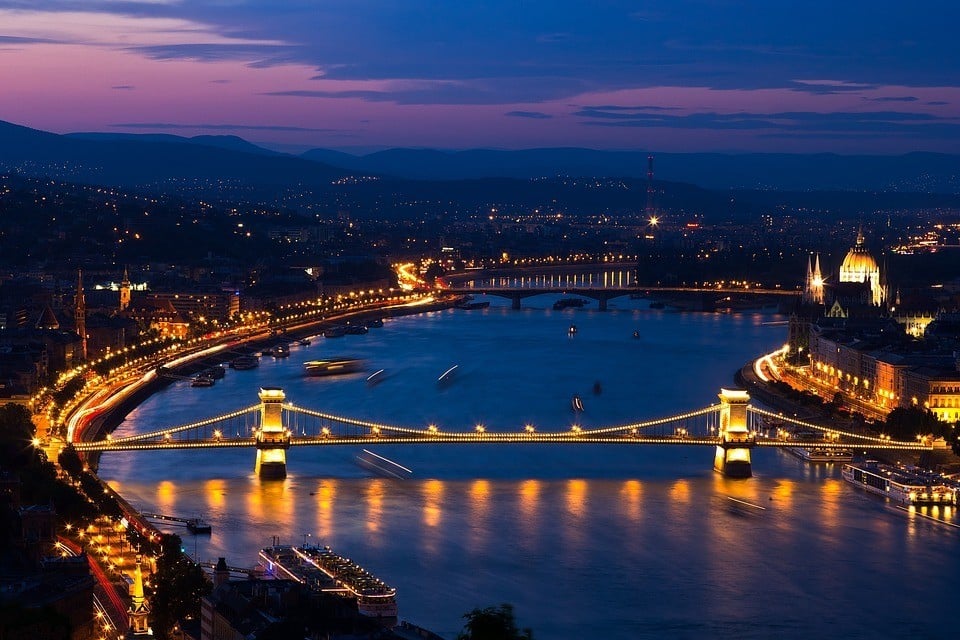 Life in Budapest is pretty much safe. There's barely any violent crime.
However, there are always things that are going to be a concern. Break-ins aren't crazy uncommon, and neither are car robberies. Since you'll be a Western expat, you may/will be seen as a wealthy foreigner – depending, obviously, on the area you choose to base yourself in.
It's important to know how Hungary works if you choose to live in Budapest. Not only is the language notoriously hard to learn, but Budapest has in recent years undergone many changes. Joining the EU has changed many things for the country, but not everyone believes this is the way forward.
Not that it's going to immediately affect you, but Budapest has a sizable homeless population – this could be quite shocking at first.
It's not the same as living in other big cities either, there are no 24-hour restaurants or convenience stores open until late.
We would really recommend trying to learn some Hungarian. It will really open some doors up to you. Put in some study time and practice in the ruin bars! If you learn it the right way, it can even be fun.
All that said, this city is rich in many ways. Most people in Budapest are super friendly, there's so much to do and the city itself is stunning. Most likely, wherever you choose to rent or stay in the city, you'll be able to see a slice of that amazing architecture from your window!
The Future of the SIM Card is HERE!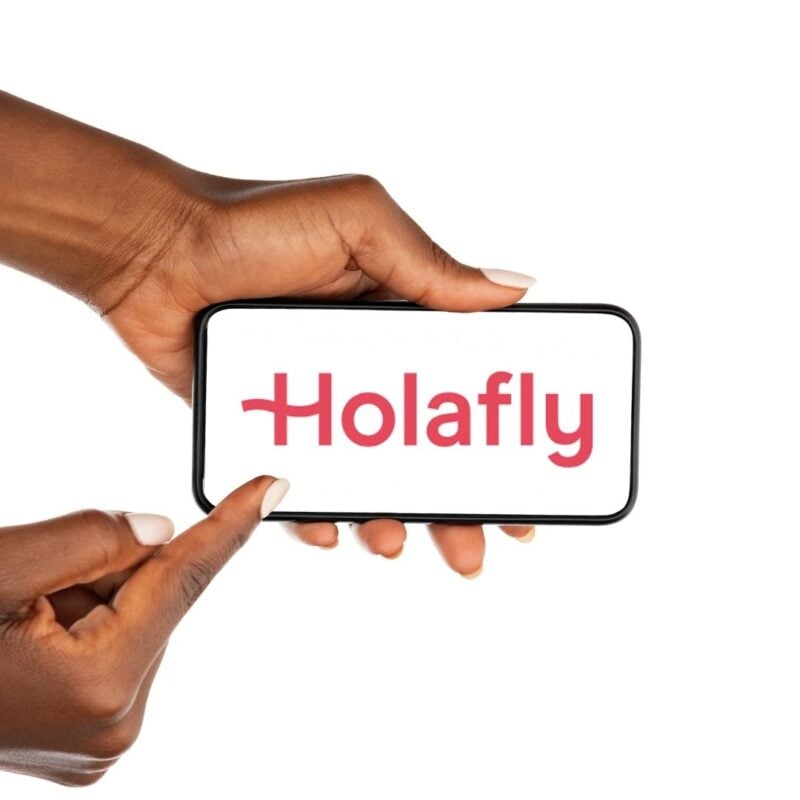 A new country, a new contract, a new piece of plastic – booooring. Instead, buy an eSIM!
An eSIM works just like an app: you buy it, you download it, and BOOM! You're connected. It's just that easy.
Is your phone eSIM ready? Read about how e-Sims work or click below to see one of the top eSIM providers on the market and ditch the plastic.
Grab an eSIM!
Is it safe to rent an Airbnb in Budapest?
It's more than safe to rent an Airbnb in Budapest. With the reliable rating and review system, you won't just get to choose from awesome homes, but you can also read about the place you're about to book in full detail. With the previous guest reviews, you'll know exactly what to expect.
But keep in mind that hosts can also review their guests. This normally guarantees a very respectful and easy visit from both sides.
Is Budapest LGBTQ+ friendly?
While same sex relationships and marriage isn't illegal in Hungary and discrimination is banned, you still won't find a bi LGBTQ+ community in Budapest. There are a few gay clubs, but these are for men only.
While you won't face any physical problems for actively showing your affection with your partner, a lot of people will throw you dirty looks and you might even receive some nasty comments from the older generations. That being said, the overall attitude of the city is definitely improving and becoming more open-minded and accepting.
FAQs on Budapest's Safety
Planning a safe trip to Budapest can get quite overwhelming. That's why we've listed and answered the most frequently asked questions on safety in Budapest.
So, is Budapest Safe?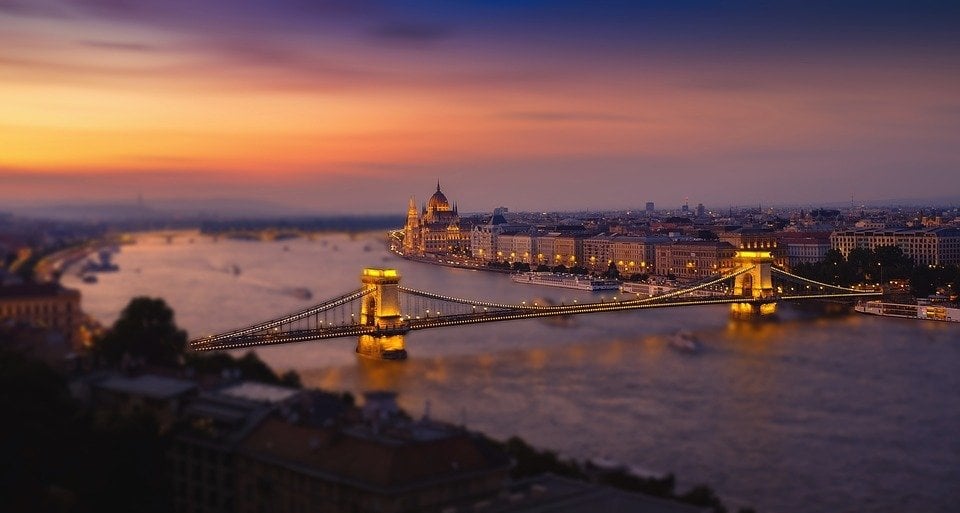 Yes, as long as you use your travel common sense and keep your wits about you, Budapest is perfectly safe to visit.
However, there is a big problem with pickpocketing – petty theft is certainly an issue and it's just the sort of thing that's going to happen in any European capital that's filled with amazing sights and bustling streets.
The best way to avoid these and prevent crimes from happening at all is first of all to wear a money belt, that's just a good travel tip in general. Second of all, don't trust old friendly stranger: it might not feel 'right' but it will probably stop you getting scammed.
This is just money though, not necessarily your safety. When it comes to safety, Budapest is safe!
Crime seems at least to be decreasing anyway. So most likely you're just going to be free to wander about and explore the food and drink scene of this surprisingly vibrant city. Remember: it's not a theme park. Treat it like a city and Budapest is unlikely to chew you up and spit you out. Common sense, people!
Disclaimer: Safety conditions change all over the world on a daily basis. We do our best to advise but this info may already be out of date. Do your own research. Enjoy your travels!
---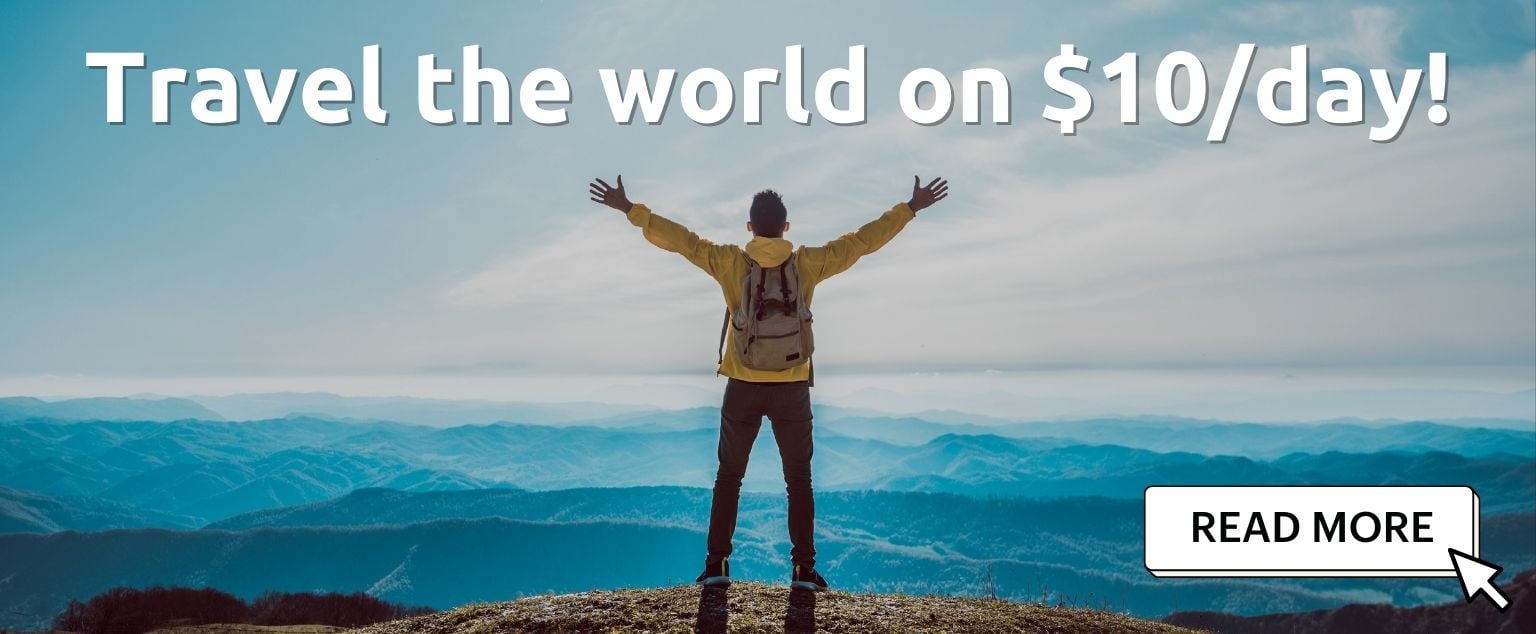 And for transparency's sake, please know that some of the links in our content are affiliate links. That means that if you book your accommodation, buy your gear, or sort your insurance through our link, we earn a small commission (at no extra cost to you). That said, we only link to the gear we trust and never recommend services we don't believe are up to scratch. Again, thank you!