With a city center that's almost entirely a UNESCO World Heritage Site, Budapest is a contemporary Hungarian capital that's managed to preserve its past through centuries of turmoil!
It's been the proud capital of the Hungarian nation since 1873 and is filled with colossal monuments to the country's glorious history. It's such an elegant city that it's frequently called "the Paris of the East"!
Budapest was once split into different cities by the Danube River but since its unification, the Danube River has become the lifeline of the city. Most attractions are within walking distance to the river and many have splendid views of it!
Highlights of my Budapest itinerary include the stately buildings on Andrassy Avenue, the ancient Buda Castle and the Great Market Hall! Calling all music lovers, foodies, sports fans and party-goers… I've got plans to give you an amazing weekend in Budapest!

Unlock Our GREATEST Travel Secrets!
Sign up for our newsletter and get the best travel tips delivered right to your inbox.
Insider Tips for an AMAZING Weekend in Budapest
There are so many elements that make for an epic trip and you don't have much time to figure it out if you're only in Budapest for a weekend. Luckily, I've got all the best tips to make sure that you have an incredible weekend in Budapest!
Quick side note: If you're visiting during high season, make sure to book your accommodation well ahead. Budapest's epic hostels are especially popular amongst travellers!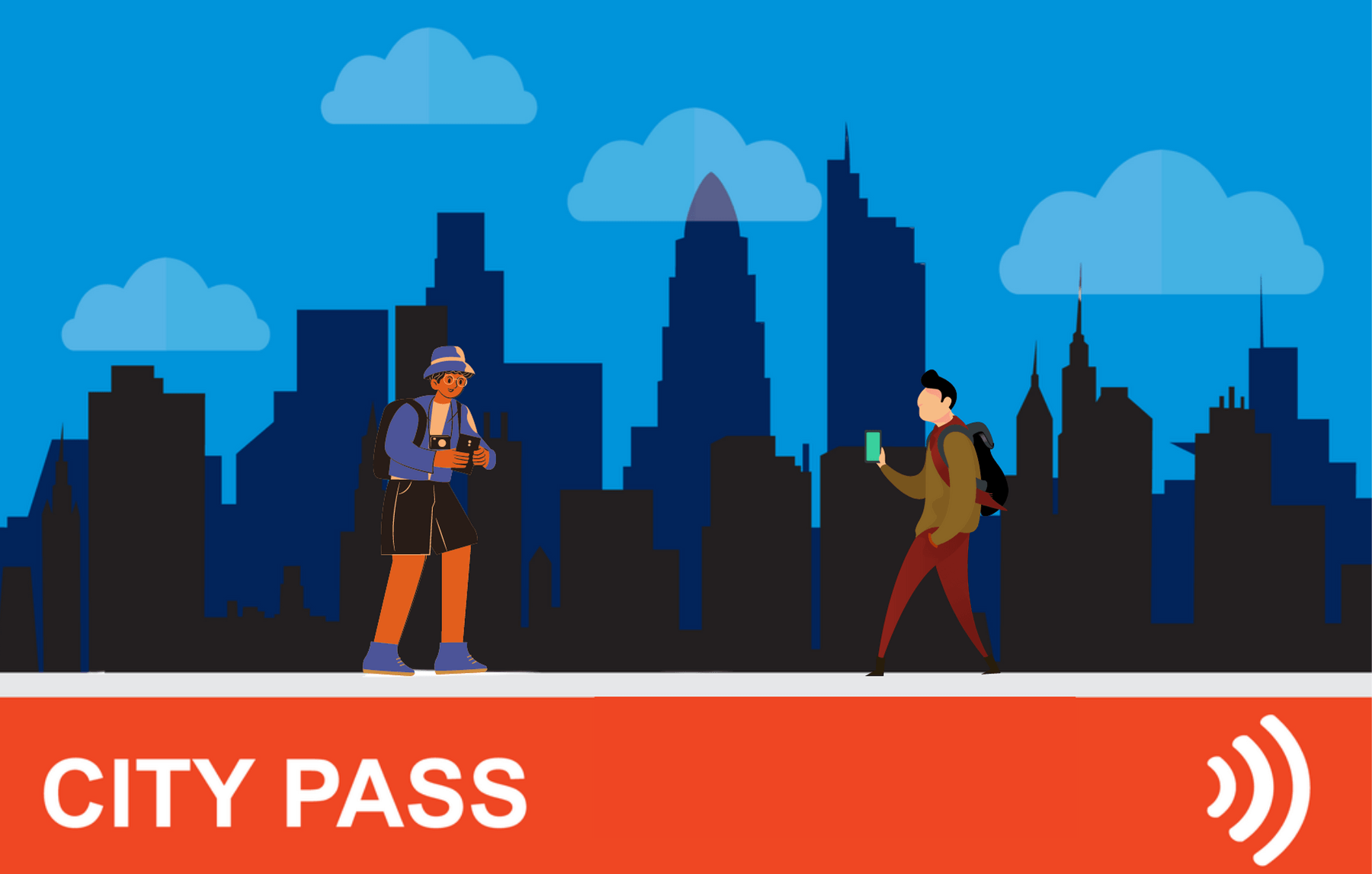 Travelling to Budapest? Then plan yo' trip the smart way!
With a Budapest City Pass, you can experience the best of Budapest at the CHEAPEST prices. Discounts, attractions, tickets, and even public transport are all standards in any good city pass – be sure invest now and save them $$$ when you arrive!
Buy Your Pass NOW!
Know Where to Stay in Budapest
The great Danube River, which runs through the center of Budapest, divides the city into Buda and Pest. Since you're only spending a weekend in Budapest, the best place to stay in Budapest, though, is somewhere centrally-located. You don't want to waste time getting lost in the alleys of Buda or trying to translate Hungarian signposts into English when you're trying to travel Budapest in 2 days!
I recommend District I Várkerület, the Castle District on the Buda side, for 2 days in Budapest. It's a postcard image of Budapest, with medieval architecture and wonderful views all around! It also has great transport links to Pest so you can enjoy all that Budapest has to offer without any hassle!
Location not your priority this weekend in Budapest? Find your ideal neighborhood in my comprehensive guide to where to stay in Budapest!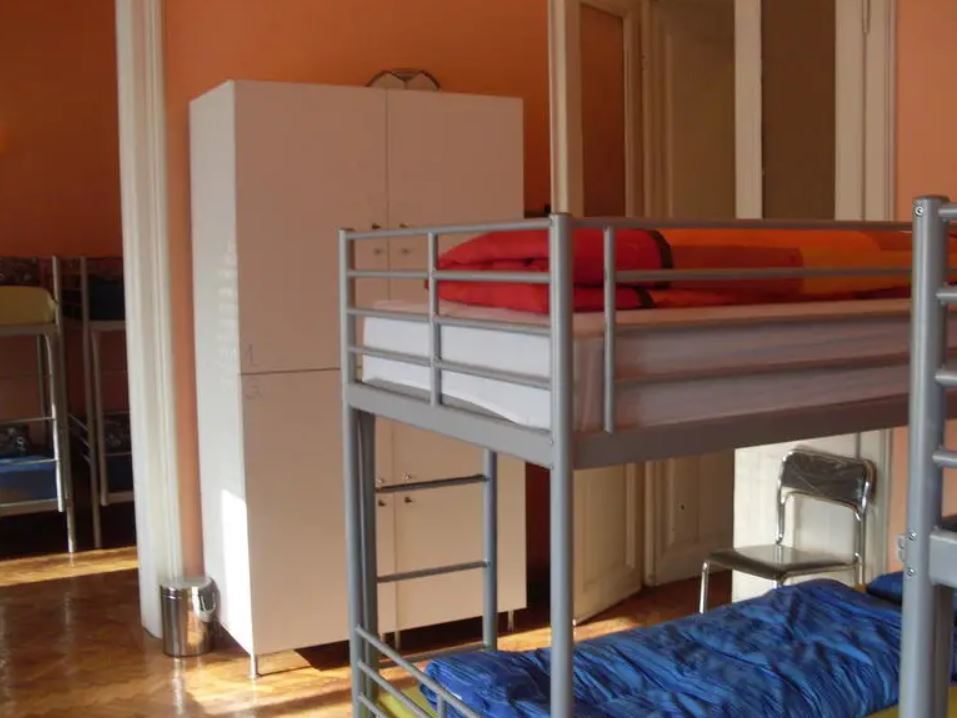 This Budapest hostel offers value for money with plenty of great features at a budget price!
It's all about location: nestled on the Buda side, you can eaily stroll over to Buda Castle and other wonderful Budapest points of interest!
They offer female, male and mixed dormitories.
Art Hostel Gallery is a comfortable place to stay if you're going to be out and about in Budapest! The hostel has free Wifi and a small kitchen. The friendly staff have lots of great advice for making the most of your weekend in Budapest!
Located just 100m from the UNESCO World Heritage Site, Andrassy Avenue and 30m away from the Budapest Terez Korut, this apartment is perfect for anyone visiting Budapest for the first time. There is a variety of Hungarian, Indian, Thai, vegetarian restaurants within close reach and the famous Ruined Pubs of Budapest are within a walking distance, as well as the house of Opera, Parliament, and Danube river. The apartment is also stocked with a fully equipped kitchen, wifi, and air conditioning. I'd definitely consider this place one of the best Airbnbs in Budapest.
Right in the heart of the old town, this is the perfect location for convenience and ambiance!
Guests love the welcoming staff who make you feel right at home!
Rooms are bright, modern, clean and spacious. Some also have beautiful views of the area.
It's easy to forget about exploring Budapest when you enter Christina Residence! Everything you could need to be comfortable during your 2 day itinerary in Budapest is provided: food, coffee, TV… Don't forget to enjoy the delights outside the hotel!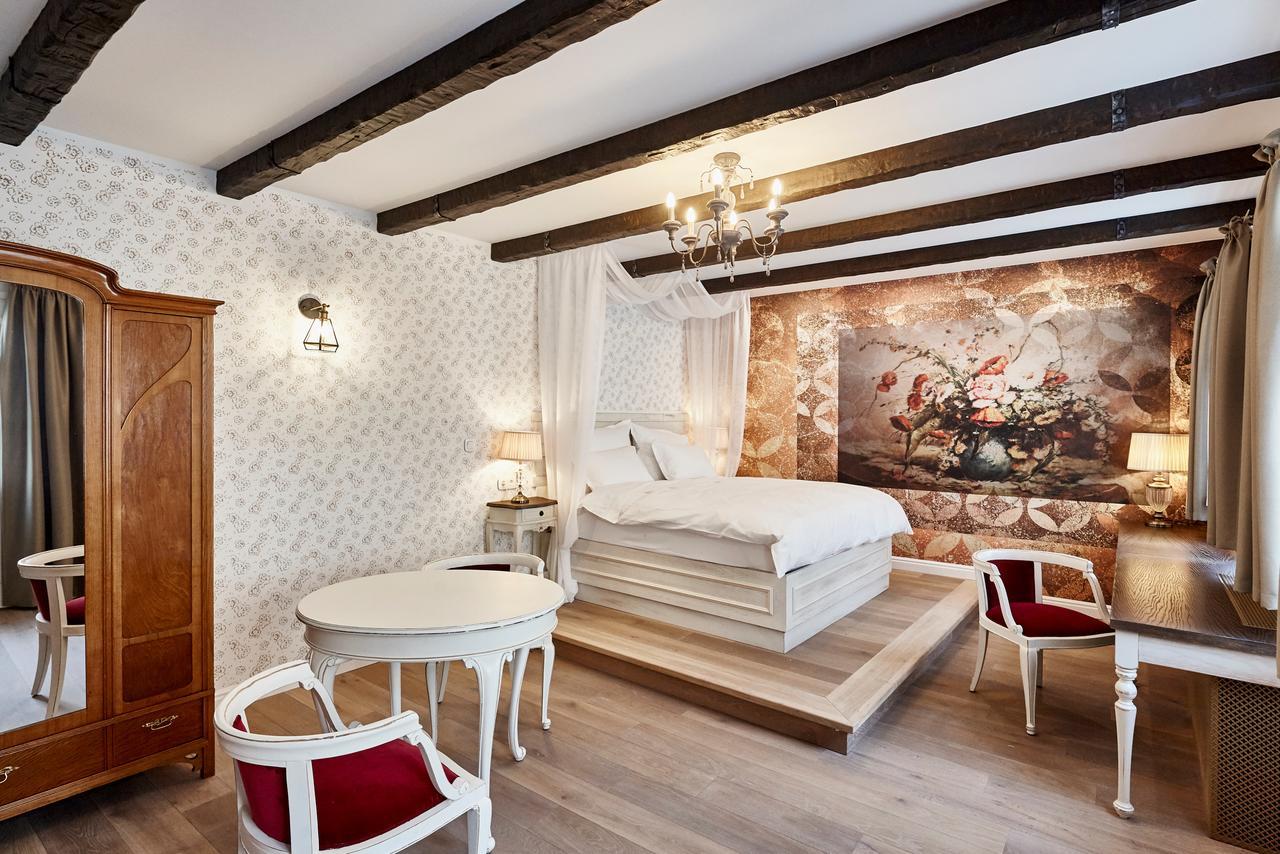 Located on the Buda Side, you are within walking distance to Budapest attractions like Buda Castle and Chain Bridge!
All your needs are met with free Wifi, free toiletries, aircon and satellite TV!
Enjoy scrumptious meals at the ground floor cafe, including complimentary breakfast!
You could easily imagine the interior of Buda Castle looking like the elegant rooms of Maison Bistro & Hotel! The antique furniture blends in with modern comforts and artworks, making it the perfect contemporary castle for your weekend in Budapest!
Know How to Get Around in Budapest
If you're staying in a central location in Budapest, then you'll be able to walk to all the best Budapest landmarks! There are many pedestrian precincts and traffic is restricted on Castle Hill so walking is actually an ideal way to get around.
You may need to access transport for one or two attractions, though, and when you arrive and depart the city.
Public transport includes trams, buses and metro. There are integrated tickets which allow you to make use of all of these whilst saving time and money. One single ticket is valid for one journey; if you transfer, you will need another ticket. You can buy 10 tickets at a discounted price, a 24-hour and a 72-hour pass. The 48-hour Budapest Card offers free public transport, as well as discounted entrance to a number of Budapest attractions!
If you want to take a taxi, only flag down the yellow taxis with corporate logos (and not ones that only say "freelance")! These are licensed operators that have regulated prices listed on the back door. I recommend City Taxi and Tele 5. This is a good alternative to Uber, which is banned in Hungary.
You can use taxis to and from the airport but there is no flat-rate for this trip. Your wallet-friendly alternatives include the shuttle bus, which takes just half an hour!
Insider tip: Take tram 4 or 6 from start to end and you'll have experienced the world's longest tram ride! Also try out the metro as it was the first subway line in continental Europe, having opened in 1896!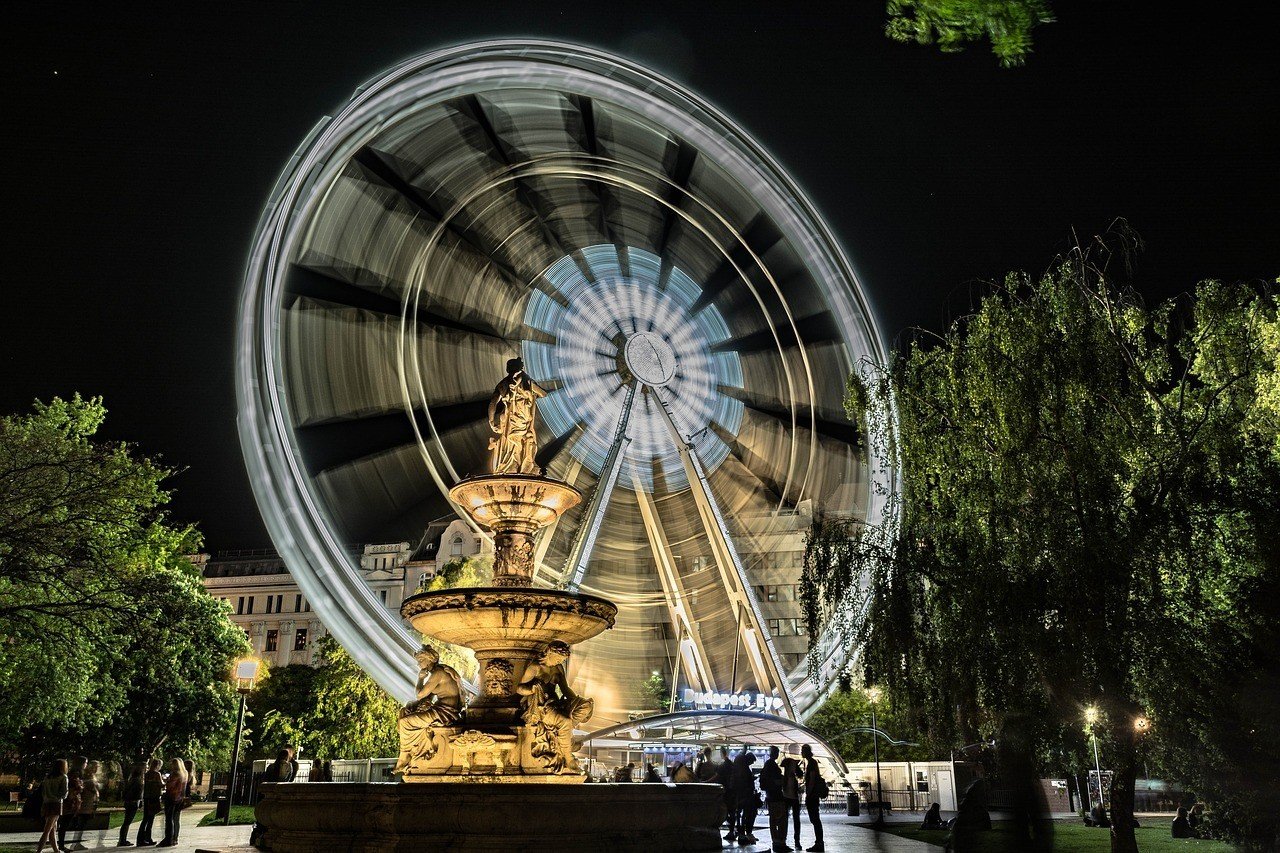 Budapest's nightlife scene is one of the most famous in Europe, thanks to its unique ruin bars, festivals and garden pubs! The best nightlife spots in Budapest are in District 7, Erzsebetvaros. The entire neighborhood is a party area but a few smaller areas in District 7 have a particularly epic reputation!
Kazinczy utca
This area is considered to have a fairly chilled atmosphere compared to some of its competitors but it is still an iconic nightlife spot in Budapest!
Szimpla, is one of the most famous ruin bars in Budapest, is at the center of Kazinczy Street in the Jewish district!
There's a street food festival that adds to the atmosphere in the summer.
Ruin bars are an invention unique to Budapest and there's nowhere better to experience this than in Kazinczy! A derelict building from the war is turned into a space that mixes elements of a bar, a cafe, a beer garden and a nightclub. The result is unbelievably amazing and a must on your weekend in Budapest itinerary for 2 days!
Kiraly utca, Dob utca and Gozsdu Udvar
This arty area transforms into a central party district come nightfall, with bars and clubs galore!
Gozsdu Udvar is a "secret" courtyard filled with bars and clubs that appeals to all ages.
Visit Club Kiraly for all-night dancing!
This one-time Jewish quarter has undergone a startling conversion into the heart of Budapest's nightlife! It's centrally-located, parallel to Andrassy Avenue (the main street), and has so much to entertain you day and night! For a relaxed atmosphere, try Kadarka with its extensive Hungarian wine menu, and then head over to Kuplung, the best-ruined bar in the area!
Széchenyi Baths
Experience a sparty (spa + party), another unique feature of the Budapest nightlife scene!
In the summer there are Szecska parties, while winter brings Magic Bath parties!
The parties use the steamy spa facilities as a venue for electronic music, laser beams and lots of alcohol!
Budapest is known as the city of baths and it's now given these ancient landmarks a thoroughly modern makeover with the advent of 'sparties'! The sparties are incredibly popular with both locals and tourists so book your ticket in advance! Like the ruined bars, you cannot miss this!
It is also located in the gorgeous City Park, which is a place where locals like to sit and have picnics with beer in the evening in the summer, and it's also where you can enjoy ice-skating in the winter. City Park also has the Vajdahunyad Castle and the Museum of Fine Arts right across from the thermal baths. So if you do decide to visit theSzéchenyi Baths, make sure to visit City Park too.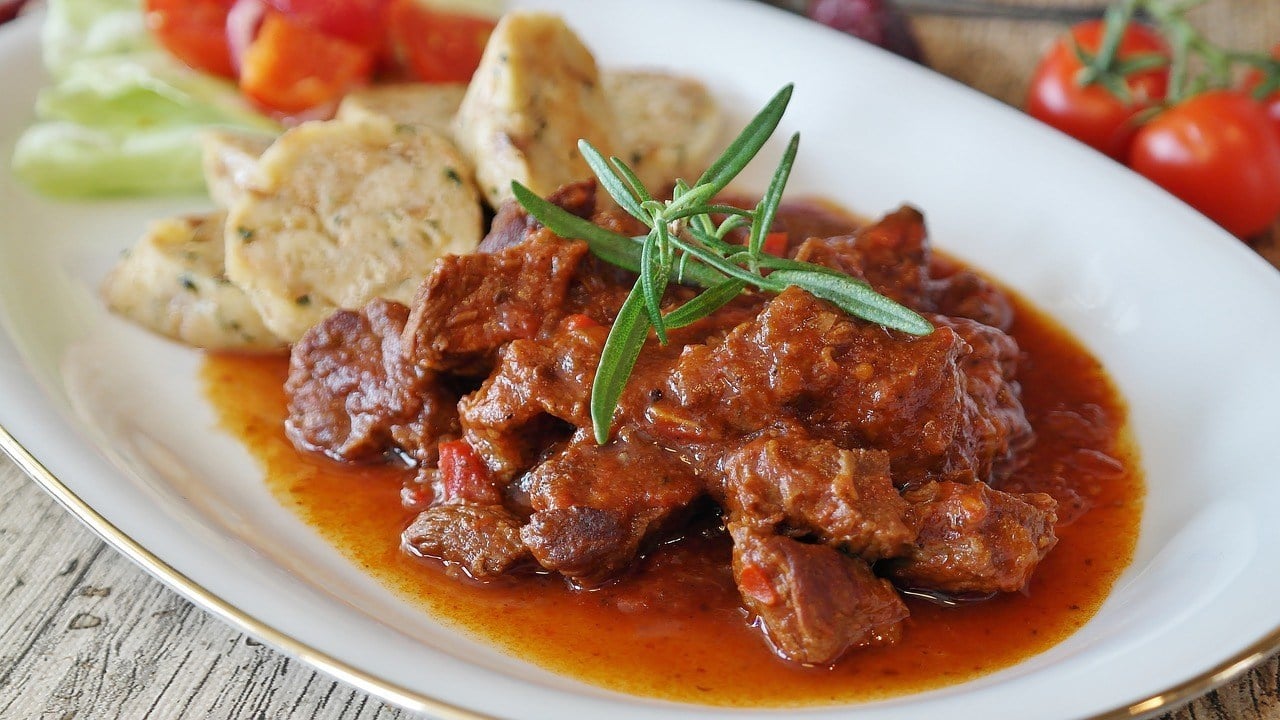 Budapest may not seem like an obvious culinary destination but once there, foodies love it! There are numerous food markets, street food abounds and the restaurants are superb!
Hold Utca Food Market
This small market has many delicious dishes on offer!
There's a large fresh produce section if you want to cook at your hotel or apartment.
The market has a very social atmosphere!
This bustling food market is a treat for the senses and it's easy to be overwhelmed with all the mouth-watering sights! Make sure, though, to try some classic Hungarian dishes as you follow your nose to the next great meal! Langos, a doughy pancake, is top of your list. Also keep an eye out for Kürtöskalács, a sweet bread that's rolled into a cone!
Dinner at Borbiróság
This renowned restaurant offers quality meals at affordable prices!
The menu is a modern take on traditional Hungarian cuisine.
Another highlight is the extensive list of Hungarian wines. Each dish has a suggested wine to accompany it!
Situated near the Great Hall Market, this restaurant uses fresh ingredients to perfect its traditional recipes! The results are just amazing. To start off, why not order the grilled goat cheese with pumpkin puree? For your main, I recommend the veal and foie gras with red wine. Then finish the evening off with a delicious Hungarian curd cheesecake and a local dessert wine!
If you want to replicate the delights of Hungarian cuisine once you return home, a cooking class is a must!
This class is led by an expert local chef who has plenty of tips and tricks to teach!
Traditional drinks, like local wine and brandy, accompany the meal.
Learn how to cook a four-course Hungarian meal from start to finish with this intensive culinary tour! To start, you'll visit the local market to choose fresh produce. The chef will make sure that the ingredients can be found anywhere in the world so that you can cook the meal at home! Then you'll work in small groups to perfect the art of Hungarian cooking!
Budapest may be an ancient city but it's also an incredibly active one! Locals love extreme, unusual sports so be sure to join in the fun!
Caving
Beneath Budapest are complex cave systems formed by the city's thermal waters.
There are many opportunities to explore these spaces but only if you're willing to crawl and squeeze your way past rocks underground!
Luckily, there are options for the cautious traveler to explore this phenomenon. The Szemlo-hegyi Cave was thoroughly renovated so that both the differently-abled and the able-bodied can enjoy the tour!
For those who feel daring, the Pál-völgyi Cave is an epic experience! This 20km-long cave was a refuge for Hungarians fleeing the bombing of World War II and is filled with beautiful stalagmite formations. The journey will take three hours, with the only light coming from your head torch? it's not for the faint at heart!
Running on Margaret Island
Running around Margaret Island along the Danube river offers great views!
There's a 5,3km track next to the shoreline that also has plenty of trees for some shade.
Reward your hard work with refreshments at one of the many cafes!
Margaret Island is the place to run in Budapest: anyone who's anyone, including the prime minister, runs here! It's centrally located near Chain Bridge and you can take public transport so it's the perfect place to exercise while on a weekend in Budapest!
Watch a Football Match at Groupama Arena
This elegant stadium is home to the local soccer club, Ferencvaros TC. It's also the preferred home venue for the Hungarian national team.
Following its renovation in 2014, the stadium can fit just over 23 000 people!
This a great place to attend a professional soccer match in Budapest!
Just a quick metro ride outside of the city centre and you can watch a soccer match in Hungary! You can buy tickets online or at the stadium. Prices depend on who Ferencvaros is playing and where you sit but you can grab a ticket for as little as $7 USD.
Small Pack Problems? 😉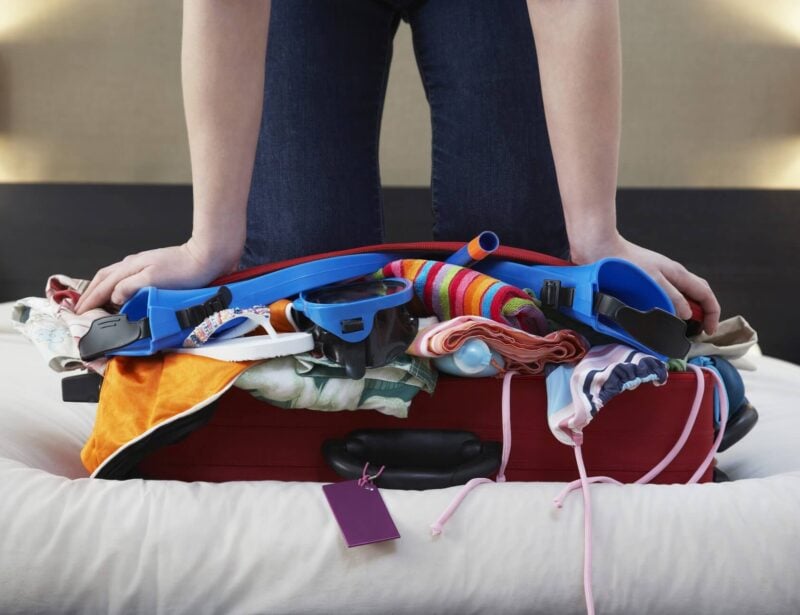 Wanna know how to pack like a pro? Well for a start you need the right gear….
These are packing cubes for the globetrotters and compression sacks for the real adventurers – these babies are a traveller's best kept secret. They organise yo' packing and minimise volume too so you can pack MORE.
Or, y'know… you can stick to just chucking it all in your backpack…
Get Yours Here
Read Our Review
Budapest has a rich history in the arts that continues to this day with a busy programme of shows and concerts. Great performances are given in some of the most magnificent venues, making any kind of arts show a magical experience to have on a weekend in Budapest!
Opera at the Erkel Theater
The Hungarian State Opera runs a busy programme of classical opera shows that are perfect for music lovers!
This a wonderful way to celebrate Budapest's rich musical history!
The Erkel Theater is a beautiful, modern construction that's worth visiting in itself!
Although the neoclassical building in central Budapest that has housed the opera since 1884 is closed for restoration, visitors can still enjoy the talents of the Hungarian State Opera at the Erkel Theater. The company performs classics by the likes of Puccini and Verdi.
Theater Shows
Budapest has a thriving theater scene with plenty of shows on daily!
You can also enjoy the beautiful architecture of the city's many theaters!
I particularly love shows at the sophisticated National Theater.
Unlike in many other countries, The Hungarian National Theater is housed in a thoroughly contemporary building. The main auditorium can house 619 people! Many of the plays are performed in English.
The City Theater and Attila József Theater also host full programmes.
Music Concerts in Budapest
Enjoy one of the country's best arts with an unforgettable music concert!
Budapest caters to all tastes, with everything from classical music to the latest electronic music on offer!
The music scene is particularly vibrant during one of the many music festivals that happen throughout the year!
For those who appreciate classical music most, there are numerous concerts on a daily basis. St Stephen's Church is one of the best venues for organ concerts. For more contemporary music, the Budapest Sports Arena hosts some of the world's best artists like Nicki Minaj and Thirty Seconds to Mars. If you're in town during the Sziget Festival, expect concerts by the likes of Ed Sheeran and the Foo Fighters!
Travel with peace of mind. Travel WITH a security belt.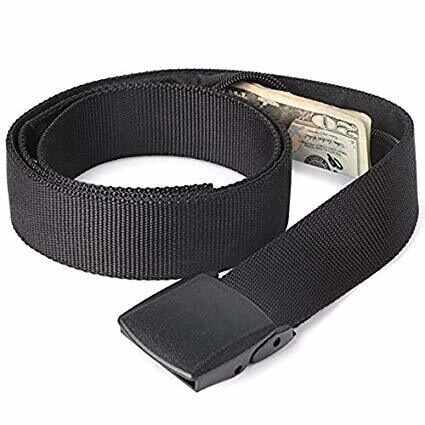 Stash your cash safely with this money belt. It will keep your valuables safely concealed, no matter where you go.
It looks exactly like a normal belt except for a SECRET interior pocket perfectly designed to hide a wad of cash, a passport photocopy or anything else you may wish to hide. Never get caught with your pants down again! (Unless you want to…)
Hide Yo' Money!
10 Other Awesome Things to do in Budapest This Weekend
You may in town for a football match or a music concert but once you're in Budapest, there are certain attractions that you just have to visit!
#1 – Hungarian Parliament Building
The picture-perfect Budapest landmark has to be the Hungarian Parliament Building! It was built along the river in 1902. It's a colossal building that's the third-largest parliament building in the world! It still manages to be elegant, though, with Gothic-style towers and arches. In front of the building is a public square that has a memorial to the victims of the 1956 revolution.
Most visitors of the Hungarian Parliament Building are content with just the splendid exterior but I think it's worth putting the interior on your Budapest travel guide, too. There is a Visitor Center through which you can book tickets for a tour.
#2 – Hungarian State Opera House
Many consider the Hungarian State Opera House to be amongst the most beautiful in the world. Once you've glimpsed its neoclassical facade, I bet that you'll agree! It's situated on the iconic Andrassy Avenue in the heart of the city and has played an important role in the country's cultural history.
The building is under renovation so there aren't any performances but you can still take in the beautiful architecture or join an English tour. There's also the option to witness a mini-concert of two arias at the end of the tour.
#3 – Fisherman's Bastion
Fisherman's Bastion appears beside the Danube as if you have stepped into a fairytale! It was completed in 1902 to celebrate the 1000th anniversary since the first Hungarian king began his rule in around 1000. The medieval Romanesque style is also a tribute to the king, St Stephen. There are 7 towers which feature statues of the Hungarian chieftains who settled their people in the region, as well as one of St Stephen.
The bastion was built to be a terrace for socialization and for looking out onto the Danube. It continues to do all these things but mainly for tourists who realize that it's the perfect stop for a photo-op!
#4 – Buda Castle
Buda Castle was first established in the early 13th century and has been renovated numerous times across the ages! Today, the castle's multiple styles of architecture, from medieval to modernist, is why it's part of the Budapest UNESCO World Heritage Site!
The neoclassical palace is the highlight of any visit to the castle! Due to the lootings from many wars, not much of the luxurious furnishings remain but the architecture is superb.
Also within the Buda Castle district is The Hungarian National Gallery, which displays local artworks, and the Budapest History Museum is also housed within the castle! You can also see the fisherman's bastion and St Mathias church, which is a short walk away.
IN A RUSH? THIS IS OUR FAVORITE HOSTEL IN BUDAPEST!
#5 – St Stephen's Basilica
Towering to a height of 96 meters, St Stephen's Basilica is the tallest building in the Hungarian Capital! It's a Roman Catholic Church that was completed in 1905 after fifty years of construction! The basilica can accommodate up to 8500 worshippers at any one time.
St Stephen's Basilica is named after the first Hungarian king whose mummified hand is kept beside the altar. There are also many beautiful artworks in oil and mosaic to admire.
Upstairs, in the dome of the basilica is an observation deck that offers panoramic views of Budapest for a small fee!
Insider Tip: The basilica hosts wonderful classical music concerts which are often free! Keep a lookout on the website.
#6 – Great Market Hall
You can't go on a weekend in Budapest without buying a few souvenirs and there's nowhere better to shop than at the Great Market Hall! It's been around for well over a century but remains a vibrant center for crafts and food.
Wine, spices, meat and other groceries are sold downstairs. Upstairs, though, is for the tourist. Try out some traditional Hungarian dishes like the watery Fisherman's soup or Langos, a kind of pancake! For something that will last beyond mealtime, look out for traditional crafts like woodwork.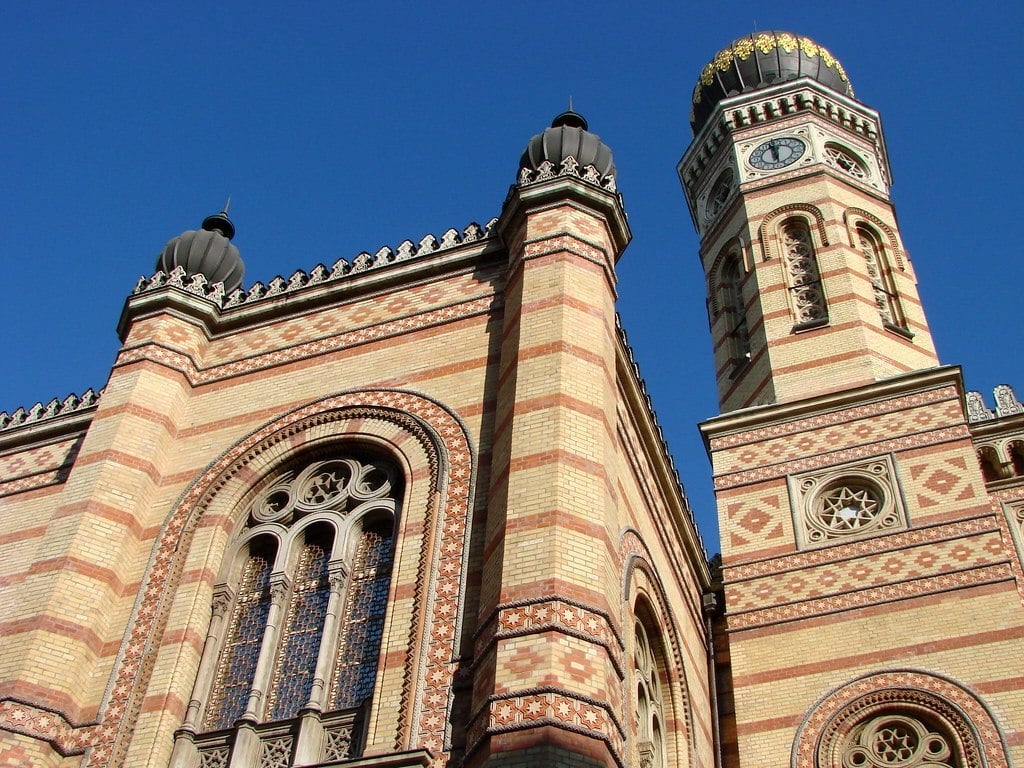 This synagogue is the second largest in the world and the largest in Europe! Although it was badly damaged during World War II, it has since been reconstructed. It's one of the most interesting Budapest attractions!
Within the grounds is the Jewish Cemetery which is the burial place of nearly 2600 Jews who died during the Holocaust. The Raoul Wallenberg Memorial Park pays tribute to a diplomat who rescued thousands from persecution.
The Hungarian Jewish Museum, inside the synagogue, tells the story of Hungary's vibrant Jewish community through the ages. It's a calm space that's really worth a visit.
#8 – The Chain Bridge
With beauty, practicality, and lots of history, the Chain Bridge is a must on your Budapest itinerary! It was completed in 1849 as the first permanent bridge between Pest and Buda but had to be rebuilt a hundred years later after being almost completely destroyed during World War II.
Today it's a bustling motorway for locals but visitors can appreciate this monumental landmark by walking along the footpath. Be sure to admire the lions at either end of the bridge!
In the summer, Chain Bridge is where the people flock to for an evening sitting in the sunset enjoying a few beers. If you fancy a cheap activity to do in the evening and it's a nice day out, consider sitting on Chain Bridge with a glass of palinka and some hungarian sausages. Noice!
#9 – Heroes' Square
At the end of Andrassy Avenue is Budapest's largest public square that is home to a few monuments. Like Fisherman's Bastion, it was built to commemorate the 1000th anniversary of the Hungarian state and so features similar iconography. At the top of the central pillar is the Archangel Gabriel. He's flanked by the seven chiefs who settled Hungary. The other statues are depictions of various kings and freedom fighters.
Insider Tip: Try to visit Heroes' Square in the evening and combine it with a leisurely stroll along Andrassy Avenue.
You might be blown away with Buda Castle but wait until you discover what's underneath it! During World War II, locals used the 10km natural cave system under the Castle District as a place for refuge and it soon became a logical location for a bomb-proof hospital.
It opened in 1944 with three wards and a fully furnished operating theater. During the 1950s, the hospital was upgraded to withstand nuclear attacks. It's now a popular, if unusual, tourist attraction!
Admission to the hospital is through tours that run in various languages, including English.
Is This the Best Daypack EVER???
Ready to start sightseeing but still worried about some of the practicalities of a weekend in Budapest? Not to worry, I've all been there. I've got you covered with comprehensive answers to some of the most frequently asked questions. Follow our tips for an epic trip to Budapest!
Don't Forget Your Budapest Travel Insurance
ALWAYS sort out your backpacker insurance before your trip. There's plenty to choose from in that department, but a good place to start is Safety Wing.
They offer month-to-month payments, no lock-in contracts, and require absolutely no itineraries: that's the exact kind of insurance long-term travellers and digital nomads need.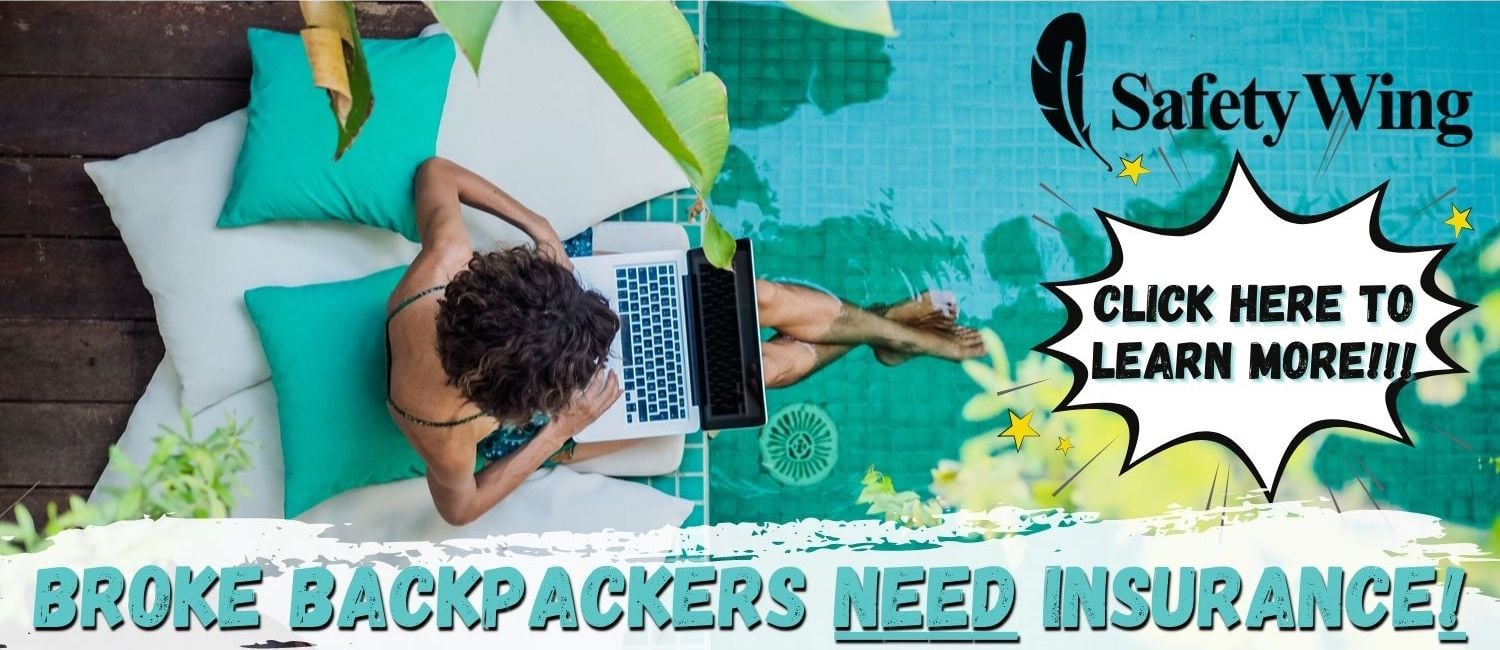 SafetyWing is cheap, easy, and admin-free: just sign up lickety-split so you can get back to it!
Click the button below to learn more about SafetyWing's setup or read our insider review for the full tasty scoop.
Final Thoughts on a Great Weekend in Budapest
Budapest is a destination that enchants just about everyone! It effortlessly combines nature and history, with ancient monuments in picturesque, riverside settings.
Landmark castles and bastions emerge like something out of a fairytale, while vibrant cafes beside neoclassical buildings provide traces of a long-gone era of elegance.
Budapest remains a thoroughly modern capital, though, that uses many of its historic attractions for concerts and even clubbing! With arts, culinary, nightlife and sports scenes that are particularly vibrant, there are so many reasons to visit Budapest!
Follow my tips for accommodation and transport and you'll be ready to take on the city! Meanwhile, my great itinerary ideas mean you're ready to book what promises to be an incredible weekend in Budapest!
---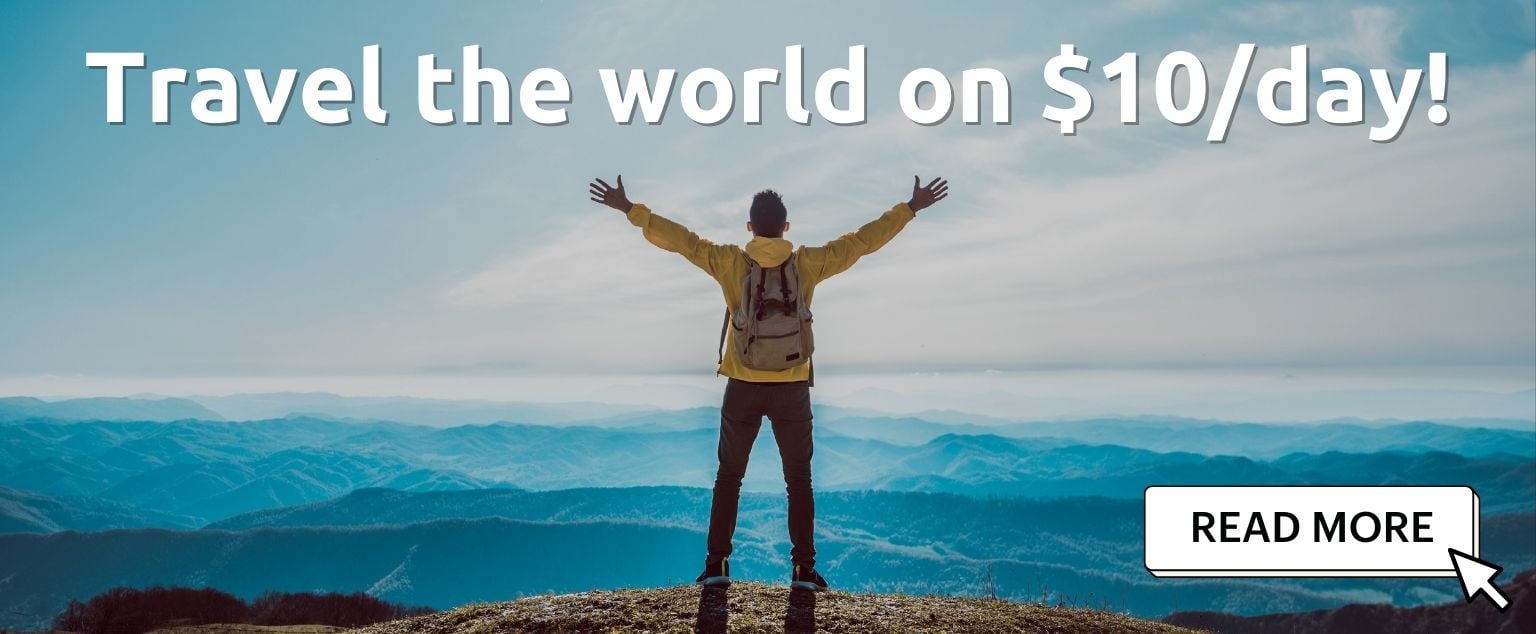 And for transparency's sake, please know that some of the links in our content are affiliate links. That means that if you book your accommodation, buy your gear, or sort your insurance through our link, we earn a small commission (at no extra cost to you). That said, we only link to the gear we trust and never recommend services we don't believe are up to scratch. Again, thank you!