Budapest is an amazing destination that's actually split into two halves — Buda & Pest. The city's ancient history and modern marvels mash together, creating a delicious cocktail of travel adventures!
Add in all the fun times to be had at its ruin bars, and good food at its historic local eateries, and you've got a real charmer of a city.
Now, Budapest has always had a reputation for being a cheap place to visit. But as it became increasingly popular over the years, does that statement still remain true? In general, yes, but, it all depends on where you put yourself (& your money) into.
Our plan with this guide is to give you all the tools for an inexpensive budget trip to Budapest. We'll be covering cheap accommodation, cheap eats and how to sightsee without breaking the bank. We want to make sure you get a true experience while still keeping your wallet happy.
Ready when you are!

Do You Want to Travel FOREVER??
Pop your email in below to get a FREE copy of 'How to Travel the World on $10 a Day!'.
So, How Much Does a Trip to Budapest Cost on Average?
No matter how budget-friendly you may think it is, the cost of a trip to Budapest is still going to depend on a bunch of different things. You've got accommodation, flights, food & drinks, sightseeing/souvenirs… It's surprisingly easy to go overboard — especially when "everything's cheap".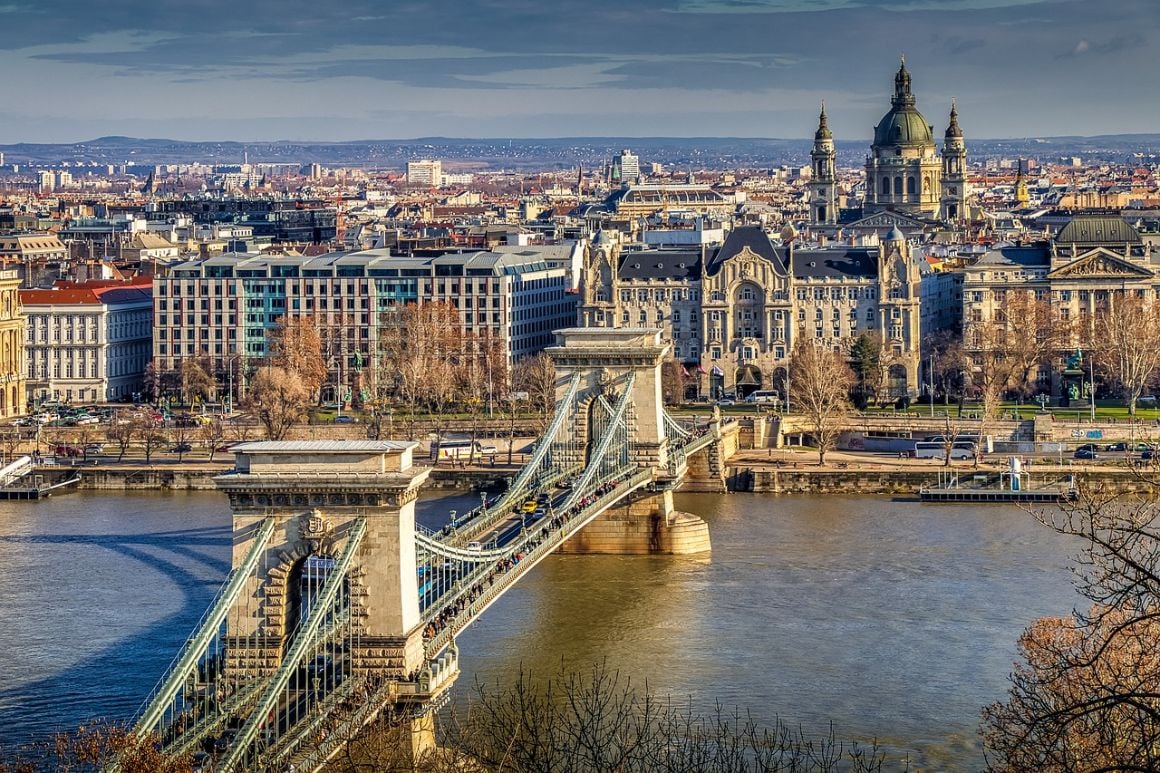 Travel costs listed in this guide are estimates and subject to change. Prices throughout are listed in US Dollars (USD).
Budapest is the capital of Hungary, of course, which uses the Forint (HUF). As of July 2022, the current exchange rate is 1 USD = 397 HUF.
We've summarized the general expenses of a 3-day trip to Budapest to give you a quick first glimpse:
3 Days in Budapest Travel Costs
3 Days in Budapest Travel Costs

| Expenses | Estimated Daily Cost | Estimated Total Cost |
| --- | --- | --- |
| Average Airfare | N/A | $102-$1200 |
| Accommodation | $14-$150 | $42-$450 |
| Transportation | $0-$7.60 | $0-$22.80 |
| Food | $10-$30 | $30-$90 |
| Drink | $0-$20 | $0-$60 |
| Attractions | $0-$25 | $0-$75 |
| Total (excluding airfare) | $24-$232.60 | $72-$697.80 |
| | | |
ESTIMATED EXPENSE: $102 – $1200 USD for a roundtrip ticket.
Is it expensive to fly to Budapest? It depends. Which season are you planning to travel in? June and July tend to be the most expensive — book it for February if you really need to cut costs.
The main airport serving the Hungarian Capital is Budapest Ferenc Liszt International Airport, aka Budapest Airport (BUD). The city centre is around 15.5 miles away from the airport, so you'll have to factor in getting there by public transport or taxi into the cost of your trip, too.
Check out our breakdown below for an estimate of Budapest ticket prices from a handful of global transport hubs:
New York to Budapest Airport: 531 – 820 USD
London to Budapest Airport: 83 – 190 GBP
Sydney to Budapest Airport: 756 – 1,410 AUD
Vancouver to Budapest Airport: 938 – 1,303 CAD
The further away you are, the more expensive it's going to be to fly to Budapest (duh), but there are still ways to find cheap flights. If you've never used it before, be sure to give Skyscanner a try when looking for deals.
Opting for a connecting flight via another European destination with a bigger international airport, such as London or Paris, can also make your flight cheaper.
ESTIMATED EXPENSE: $14 – $150 USD per night
Picking your timing right is key to being able to travel to Budapest cheaply. While things tend to get more expensive in the summer, travelling during the off and shoulder seasons will help keep things cheap.
But more than when you stay, where you stay in Budapest is a big element of it all. There are pros and cons of both hotels & hostels, and even Airbnbs.
Below, we'll dive into more detail of each accommodation option so you can see which one is best for your budget (and travel style).
Hostels in Budapest
Hostels have been the mainstay of Budapest's budget accommodation for years and years. But they're not all backpacker-style digs, there's actually a lot to choose from! And beds go for as low as $14.
They offer plenty of perks for the solo traveller or curious folk that wants to meet other travellers while roaming around. Some will even have free breakfast, free tours… or the occasional pub crawl!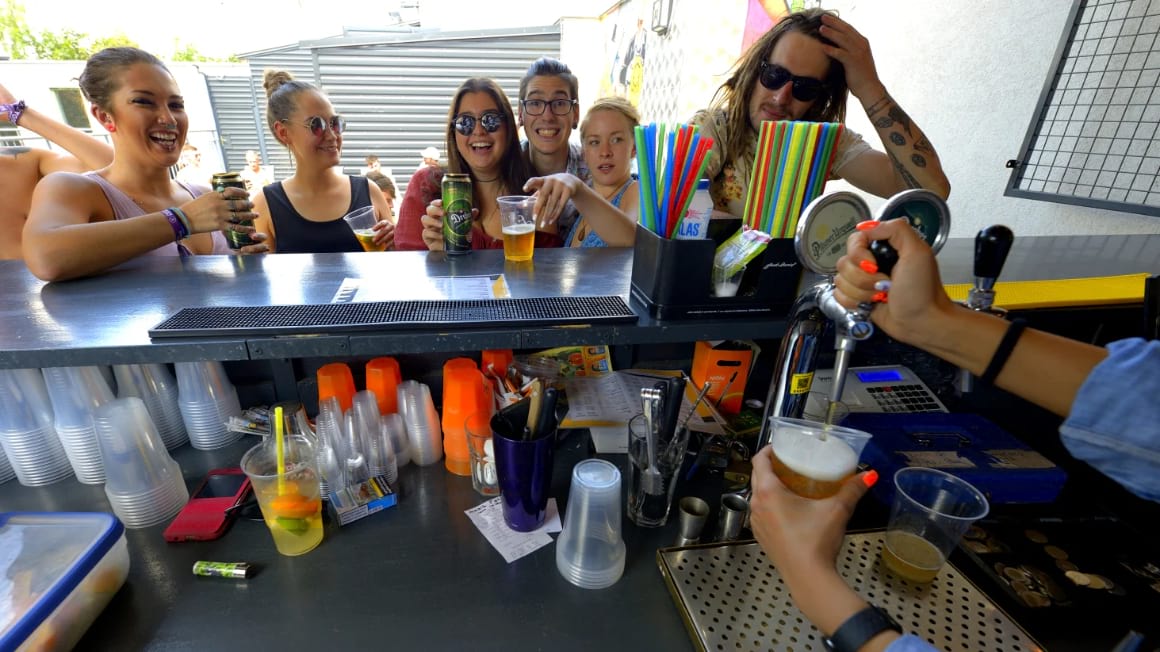 For now, here are some of our favourite Budapest hostels:
Maverick City Lodge: Part of the trusted Hostelling International group, this is a modern, trendy hostel situated in the historic Jewish Quarter of Budapest. They've got clean rooms, a communal kitchen and plenty of social events.
The Hive Party Hostel Budapest: For those who want to join in the nightlife of Budapest, this adults-only hostel will ensure you get to party the night away. Complete with its rooftop bar and large courtyard, it hosts live music and boasts a full itinerary of evening escapades.
Hostel One Budapest: A great option for solo travellers, Hostel One Budapest is centrally located & a good balance between sociable and laid-back. Free communal dinner served daily!
Airbnbs in Budapest
There are a ton of Airbnbs in Budapest. And unlike many European cities, they're not expensive at all. You can grab yourself a stay in a cool Airbnb in Budapest for about $40 per night.
They're great for couples who want the privacy of a hotel, but the freedom (and affordability) of a hostel. Extra budgeting points go to Airbnbs with kitchens stocked with basics to help your money go further.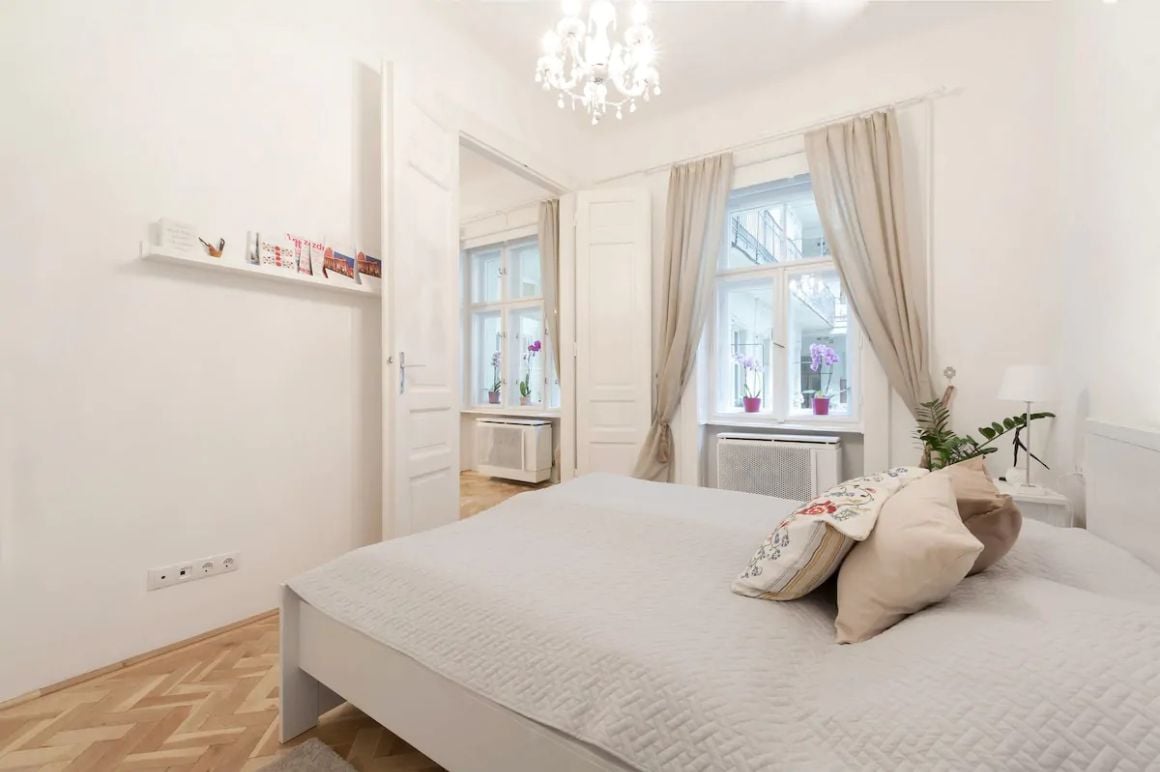 Sounds good, right? Try out these Airbnbs for size:
Chic Minimal Apartment: A historic apartment that's been gloriously updated, this place comes with period features like large windows and parquet floors. This newly renovated apartment has good connections to the metro and is situated in a quiet, safe neighbourhood.
Central Modern Budapest Airbnb: Boasting beautifully designed interiors, this apartment is ideal for a group of friends, with enough room to sleep up to four guests. It's situated close to public transport, with restaurants, bars and famous city sights on the doorstep.
Colourful Unique Apartment in the 6th District: This hip and stylish studio is a great budget option for a couple. Great use of space and comes with two bikes that you can use to explore the city!
Hotels in Budapest
Is Budapest expensive when it comes to hotels? Allow us to help out.
While you've got fancy hotels here that go up to the multiple hundreds, the majority of hotels in Budapest are mercifully affordable. We're talking around $80 a night for a very decent high-quality option.
A hotel is for you if want absolutely nothing to do with chores. Add in the glorious breakfasts, on-site restaurants/bars, maybe a gym or a pool…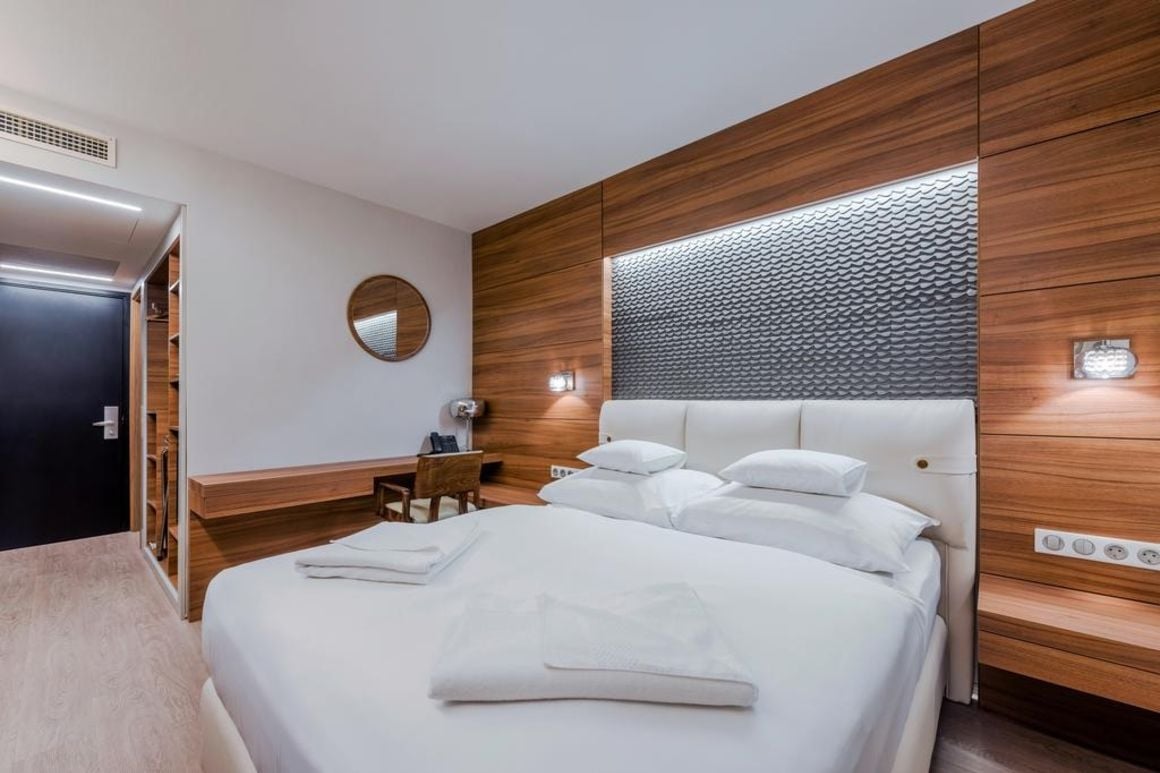 Here are a few of the best cheap hotels in Budapest:
T62 Hotel: This contemporary hotel features bold interior design throughout. It boasts its own bar lounge and the boutique style rooms are truly eye-catching. Perfect for a couple on a city break.
Boutique Hotel Budapest: Sleek and stylish, this hotel offers great value for money. Rooms are minimalist and modern, and amenities include an on-site atrium bar and a bistro where the free breakfast is served daily.
Vagabond Downtown: This is an aparthotel, so it's more like self-catering accommodation but with hotel conveniences. Each room comes with a kitchen diner and lounge for a real home away from home feeling.
ESTIMATED EXPENSE: $0 – $7.60 USD per day
Budapest is a pretty compact city, which means getting around on foot isn't too difficult. But like we've said before, it's still a city of two halves. And that means getting between them will probably involve some form of transportation.
With a metro, bus, tram, trolleybus, suburban railway lines and boats, Budapest has a comprehensive network that can get you anywhere in the city for a pretty affordable price.
So without further ado, let's get into the nitty-gritty of the transportation options in the Hungarian capital.
Train and Metro Travel in Budapest
Budapest boasts the oldest underground railway line in continental Europe. It was built in 1896 and it's part of the city's heritage!
There are four metro lines in total, with a fifth currently in the works. It's an easy system to use, and a convenient one too. The M1 line, for example, connects some of the most iconic sights in the city, such as the Opera House, Hero's Square and City Park.
The cost of a single trip on Budapest's metro costs $1.20. Tickets are available at metro stations but can be used on all forms of transport across the city, minus transfers (except on the metro).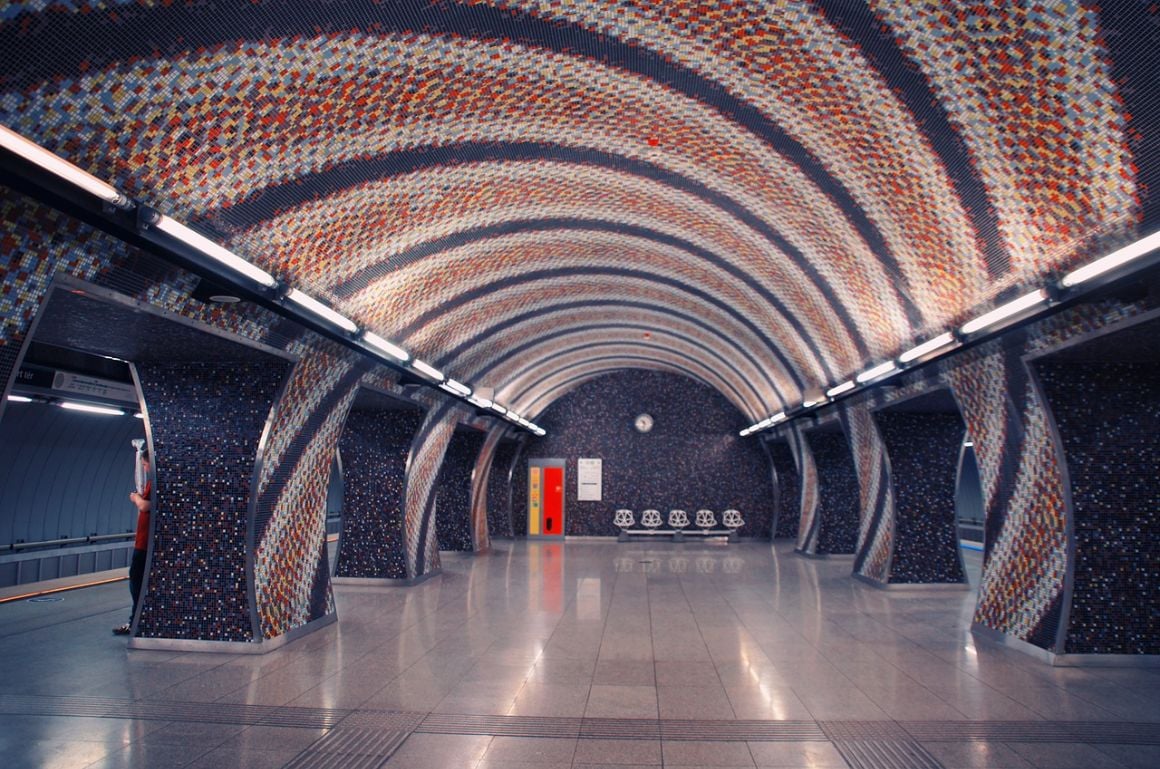 The suburban rail line is called HEV. This links central Budapest to the suburbs and downtown destinations. You'll probably only use it to get to locations outside of the city, such as the Roman ruins at Aquincum.
If you do leave the city limits, however, you'll need a special ticket.
It's possible to buy travelcards from the metro stations, too. Not only are these a good way to save money, but they can also save you the hassle of having to validate a ticket every time you travel. Check the options:
24-hour ticket: $5.50
72-hour ticket: $14
Weekly ticket: $17
Monthly ticket: $32
It's also possible to buy tickets in "blocks" of 10 tickets, which cost around $10. If you're travelling in a group (of up to five), you may want to consider a group travelcard; for 24 hours this costs around $11.
Bus and Tram Travel in Budapest
Trams are an iconic sight in Budapest and one of the best ways to get around. These yellow vehicles trundle around 32 routes, linking spots where the metro doesn't actually go to.
Some of the tram lines are particularly attractive and make for a good way to glimpse the city — a good hack for some cheap sightseeing in Budapest! Tram 2 (on the Pest side) zooms you past the Chain Bridge and the Hungarian Parliament; trams 19 and 41 (Buda side) are also pretty cool.
The bus network in Budapest is even more extensive. There are about 200 routes with blue buses weaving around the entire city. They can get busy with commuters and locals, but they do run frequently.
The city's environmentally-friendly red trolleybuses run throughout downtown Pest and in the Zuglo area. Working much like trams and buses, it's maybe not something you'll use that much, but they're fun to see.
Tickets for all the above are the same as those used on the metro and work in the same way, too. One ride costs $1.20; you have to validate your ticket with the machine onboard (or face the wrath of ticket inspectors), and travelcards can also be used.
Renting a Scooter or Bicycle in Budapest
Budapest is a busy city with a confusing network of roads, often heavy traffic, and trolleybuses and trams to contend with. It's not a great idea to be driving around the city.
And to be honest, you don't really need to. Public transportation is inexpensive, much better for the environment (and easy on the ol' wallet) and can connect you to wherever you may want to go.
You could, however, opt to see the city with pedal power.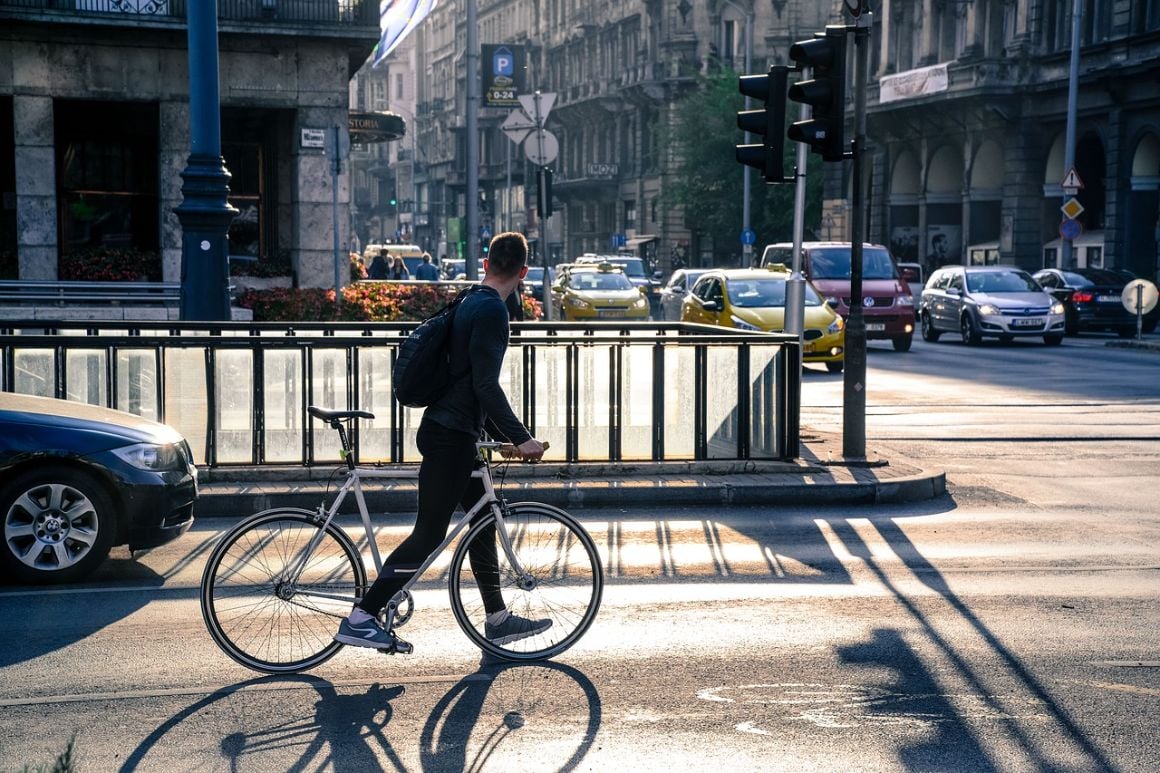 Budapest has been developing a network of dedicated bike lines, and cycling has become much more of a viable option. While the main roads can be busy and hazardous, there are some awesome areas that are perfect for cycling. Margaret Island is a haven for cyclists, as is City Park.
There's a bike-sharing system in Budapest called MOL Bubi Bike. These eye-catching bright green bikes — over 1,500 of them — are stashed in over 120 docking stations at major transport hubs and around the city centre.
Simply release your bike using the app and off you go! The first 30 minutes are free; up to one hour of use costs $1.70. From then on it's an extra $1.70 per hour. It's also possible to get a 24-hour pass for around $11.
Use Bookaway to find the best deals on transport – buses, planes, trains, and ferries. It'll save you a load of time when organising transport and you'll probably nab an EPIC DISCOUNT too!
Book your transport on Bookaway NOW. Get the best price for the best ride… then use those savings to buy the best feed in town!
Book Your Transport Here!
ESTIMATED EXPENSE: $10 – $30 USD per day
You may not know it, but Budapest has a thriving food scene that ranges from delicious, down-to-earth homespun meals from local food joints, to cool street food and plenty of international eateries.
In recent years, the city has been through a gastronomic revolution. You've got a selection of vegan and vegetarian joints added into its traditional mix — and most places that you stumble across will be delicious and cheap.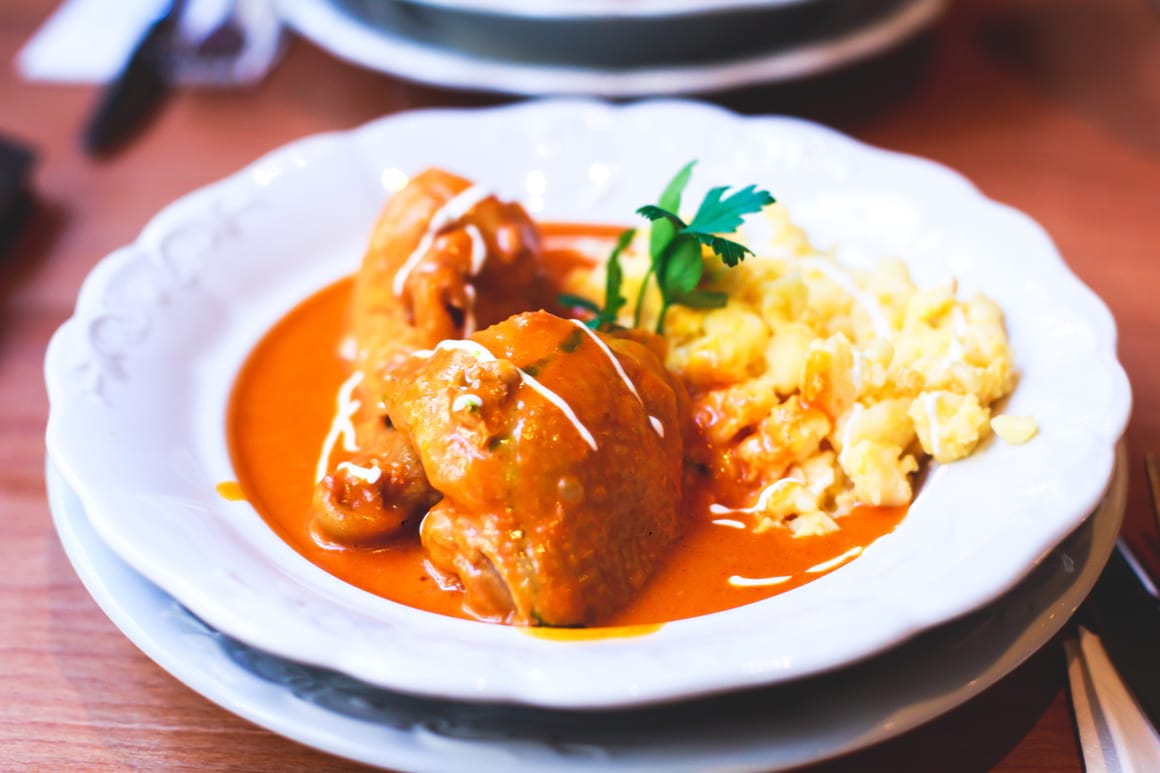 Make sure you don't miss…
Goulash: Hungary's iconic red-hued dish is a beef and vegetable stew with plenty of paprika. This is a staple eaten in homes and restaurants across the country. You can grab a bowl that'll fill you up for as low as $4.
Paprikás csirke: Another fairly famous dish, you'll find paprikás csirke (chicken paprikash) on many a menu throughout the city. It's creamy and packed with Hungary's favourite spice, with chicken simmered for a long period of time, and usually served with broad egg noodles. Also ~$4.
Langos: These deep-fried flatbreads are a dream. Traditionally topped with sour cream and cheese, you'll probably want to have plenty. You can get them from various street vendors for as little as $2.50.
In order to keep the costs of your trip to Budapest low, avoid eating at places close to the tourist sights — look for self-serve joints that provide an array of freshly prepared Hungarian dishes for a bargain and stick to low-priced districts.
Where to Eat Cheaply in Budapest
Most people will be able to enjoy Budapest on the cheap even while eating out the whole time. It's an inexpensive city for food, with a wide choice of restaurant types and cuisines on offer.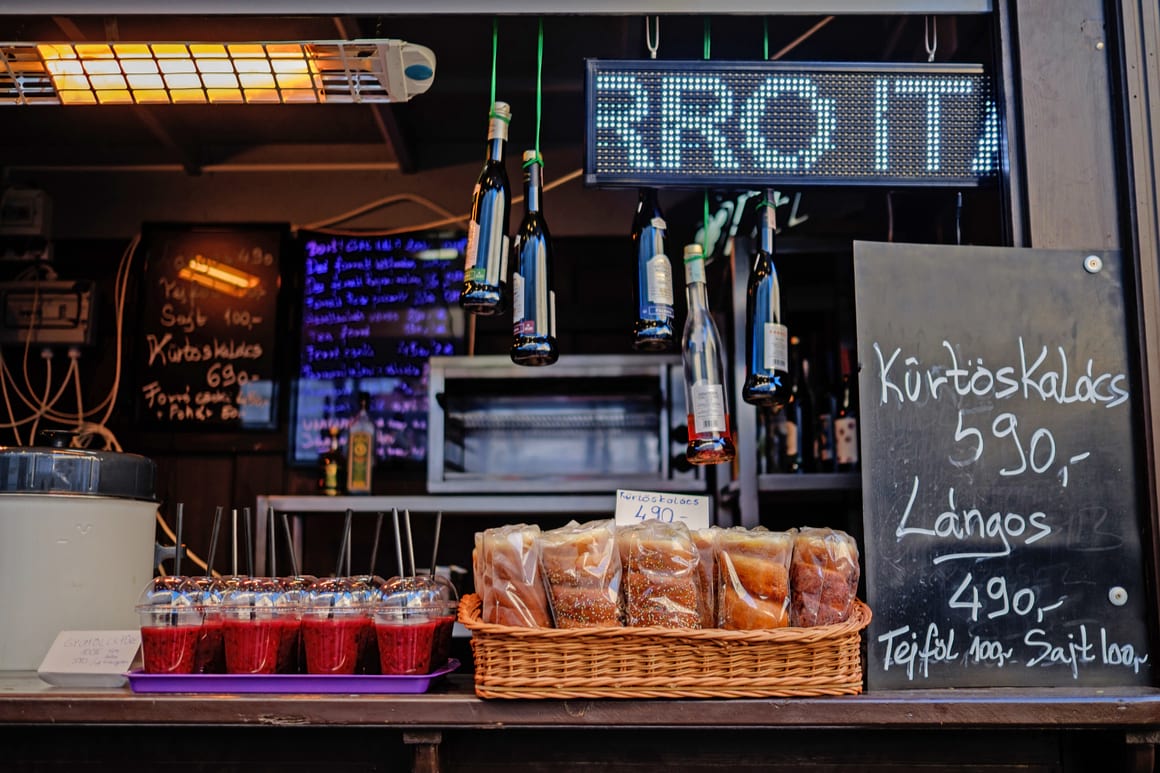 That said, some areas are cheaper than others. The centre is bound to be more expensive than the surrounding districts, so it's best to do some research and go on a foodie odyssey to find some truly tasty and amazingly affordable eats. These include:
An étkezdes: Much like the UK's greasy spoon cafes, or mom-and-pop diners in the US, étkezdes are a window into the past. With tables adorned with checked tablecloths and rustic interiors, these usually cosy eateries boast a local atmosphere and inexpensive, homespun dishes.
Food stalls in markets: When you're on the go and don't have time to sit down for a meal, Budapest has a ton of food stalls. One example is the Great Market Hall. There's a selection of stalls with a few casual seating areas so you can wolf down your snack and then get on with your day.
A picnic: During the summer, do as the Budapestians do and head out somewhere green space for a picnic. There are multiple spots along the River Danube for this, but Margaret Island is particularly nice!
If you're truly on a shoestring budget, you'll probably want to cook for yourself at your hostel or Airbnb. Some of the cheapest supermarkets are:
Aldi: An European chain of low-priced stores with a few locations around the city. They stock budget fruit and vegetables, as well as cheeses and meats, among other staples.
Prima: Prima is possibly the most well-known grocery store in Budapest, boasting multiple locations. You can pick up anything and everything for affordable prices, particularly fruit and vegetables.
ESTIMATED EXPENSE: $0 – $20 USD per day
Is Budapest expensive when it comes to alcohol? Absolutely-fucking-not, mate!
The reputation for stag and hen parties in Budapest may give you an inkling as to how cheap it is to drink here. And yes, it's very cheap. In fact, Budapest is one of the cheapest European capitals when it comes to alcohol.
But it's not just about it being cheap, though — the alcohol is pretty good. And plentiful! A bottle of Dreher, Hungary's most popular beer, can be picked up for around $1 and so can a glass of wine.
Cocktails like a cosmopolitan or a mojito, for example, cost around $5 each and are generally considered the most expensive drinks. If you're not a fan of beer, keep things cheap and go for:
Wine: It's little known, but Hungary is a major wine producer, with 22 wine-producing regions (the most famous being Tokaj). You don't have to break the bank with fancy wine; there are plenty of cheap options.
Pálinka: This is for you if you like the strong stuff. Pálinka is a fruit brandy that really packs a punch. Usually about 50% ABV, this thing is potent and can definitely get the party going.
One extra tip is to check out Budapest's famous "ruin bars", low-priced establishments that have grown out of cool kids setting up shop in open-air courtyards and old run-down buildings. Some hostels will also have free pub crawls that'll take you around the city's best (and cheap) bars.
ESTIMATED EXPENSE: $0 – $25 USD per day
There are a whole load of places to visit in Budapest. From its famous thermal baths (there are many) to the crumbling Jewish Quarter with the Dohány Street Synagogue, you could spend entire days exploring and still leave things out.
It's a historic city with roots dating back to the Roman era, so naturally, there are some Roman ruins here to check out, too.
The most historic part of the city is found in hilly Buda, while Pest is where you'll find more recent attractions. These include the opulent Opera House and the majestic Hungarian Parliament…
Getting into all of Budapest's historic sights can come at a cost, but that's where these money-saving tips come in handy…
Hit up free sights: You don't always have to shell out to see the top sights that Budapest has to offer. Some of the best free locations include the picturesque Fisherman's Bastion, the Chain Bridge and the poignant Shoes on the Danube; Margaret Island is also free to explore.
Keep your ID handy: Cheaper prices for travel and entrance fees are available for certain demographics. There are a number of passes available for students, too — just make sure you've got your student ID.
The Future of the SIM Card is HERE!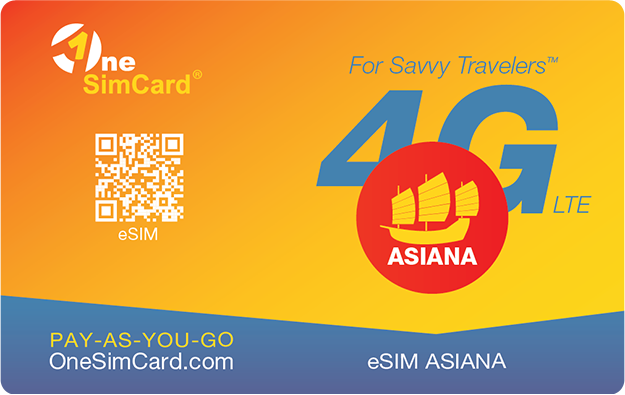 A new country, a new contract, a new piece of plastic – booooring. Instead, buy an eSIM!
An eSIM works just like an app: you buy it, you download it, and BOOM! You're connected. It's just that easy.
Is your phone eSIM ready? Read about how e-Sims work or click below to see one of the top eSIM providers on the market and ditch the plastic.
Buy an eSIM!
Accommodation, transport, food, drink and all the other stuff we've gone through already add up to the cost of a trip to Budapest. But what's easy to forget is that your trip will more than likely include some extra unexpected business…
A t-shirt you've just got to buy, a keyring for that collection you've been adding to since age 10… maybe just luggage storage. Whatever it may be, it's best to plan ahead and save around 10% of your budget to cover this.
Tipping in Budapest
It is commonplace to tip for services in Hungary, so you should definitely factor it into the cost of your trip to Budapest.
At restaurants, for starters, you should leave a tip between 10 and 15% of the final bill, depending on the level of service you got. In more high-end restaurants, you can expect to have a service charge included in the bill of around 12.5%; you can choose to tip on top of this if you like.
In smaller, more local restaurants, tipping isn't really done. But if you do see a tip jar, or if you want to leave a few hundred Forints on the table, that's totally fine obviously.
When opting for table service in bars (rather than standing up), you may have 10% of the total added to your bill. If that's not the case, you can choose to tip the bartender if you want to, but it's not always necessary.
Elsewhere, attendants — such as those at gas stations and thermal spas — will expect a discretionary amount of loose change for their services. For taxis, just round up the fare so that the driver can keep the change.
Get Travel Insurance for Budapest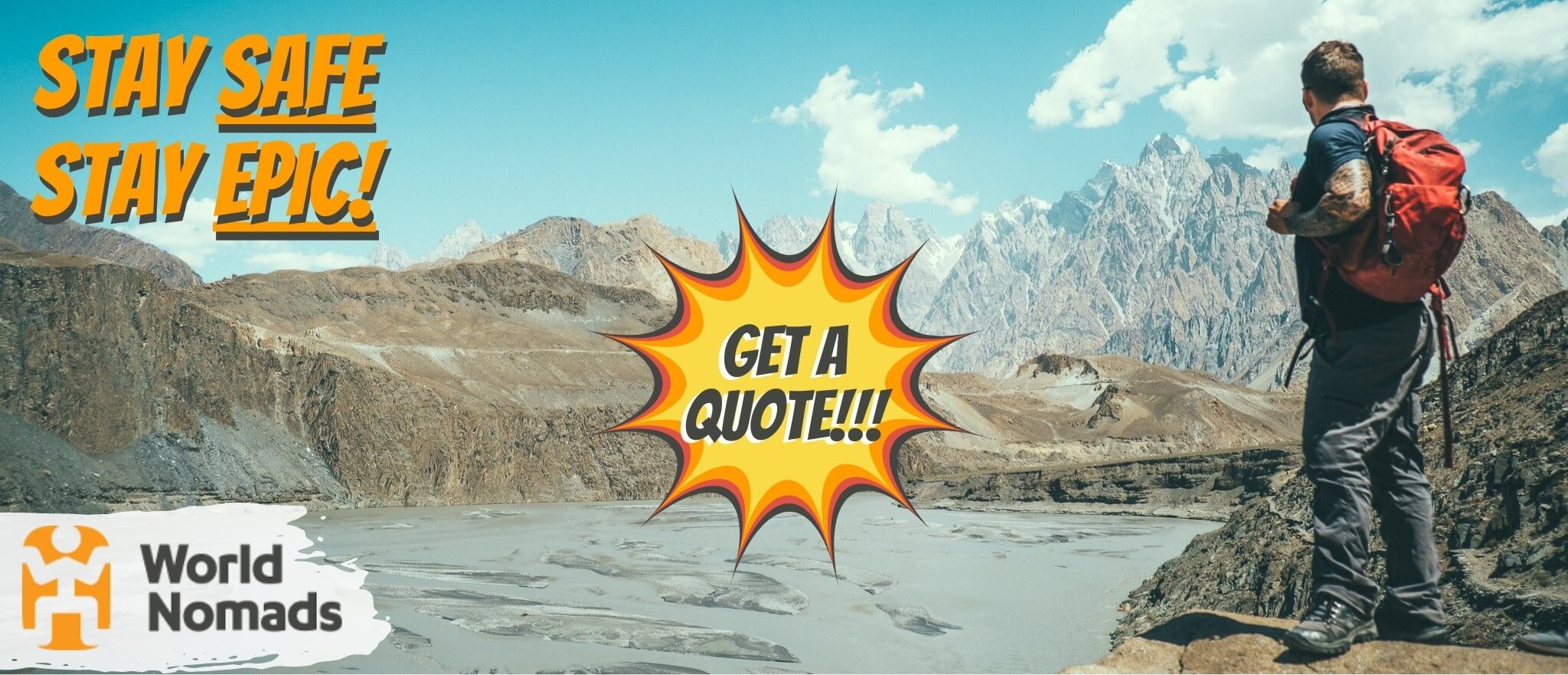 World Nomads' mission is to support and encourage travellers to explore their boundaries. They offer simple & flexible travel insurance, and safety advice to help you travel confidently.
They've been doing it since 2002 – protecting, connecting, and inspiring independent travellers just like you.
Get a quote below or read our in-depth review!
World Nomads provides travel insurance for travelers in over 100 countries. As an affiliate, we receive a fee when you get a quote from World Nomads using this link. We do not represent World Nomads. This is information only and not a recommendation to buy travel insurance.
Some Final Tips for Saving Money in Budapest
If you've started to master the art of budget travel, you can try these additional tips for travelling in Budapest even cheaper…
Search out free sights: There are a ton of free things to do in Budapest. Often the free stuff is more kooky and off-the-beaten track, too. Climb up Castle Hill for an awesome view of the city, chill on Margaret Island, or simply stroll around the Jewish Quarter — see where your feet take you!
Get a Budapest Card: Budget travel in Budapest doesn't get much better than enjoying free rides on public transport, joining free walking tours, or getting discounted entry to some of the city's top sights (20 museums to start with). For a 72-hour Budapest Card, it costs around $50.
Try out Couchsurfing: If you really are travelling on a tight budget, then you may be interested in giving Couchsurfing a try. Find a local that can host you and/or show you around — it's great!
Get out of the centre: The core of the city is interesting, of course, but there's more to Budapest than the very heart of it. Branch your rip out and head to District II for a taste of the great outdoors, District VIII to feel mighty trendy, and District III for the history.
Carry a water bottle: Stop wasting money on plastic, bottled waters; carry your own and refill it in the fountains and the tap. Better for the environment, better for your wallet! A filtered bottle, like the GRAYL, will filter out 99% of viruses and bacteria.
Earn money while you travel: Teaching English while travelling is a great way to make ends meet! If you find a sweet gig, you may even end up living in Hungary.
Become a volunteer with Worldpackers: Give back to the local community and, in exchange, your room and board will often be covered. It's not always free, but it's still a cheap way to travel in Budapest.

Our GREATEST Travel Secrets…
Pop your email here & get the original Broke Backpacker Bible for FREE.
So… is Budapest expensive? The facts.
Budapest is not expensive, at all. But it's possible for things to get pretty pricey if you don't watch out for your budget — things are cheap, so you might naturally feel like you can get more of everything!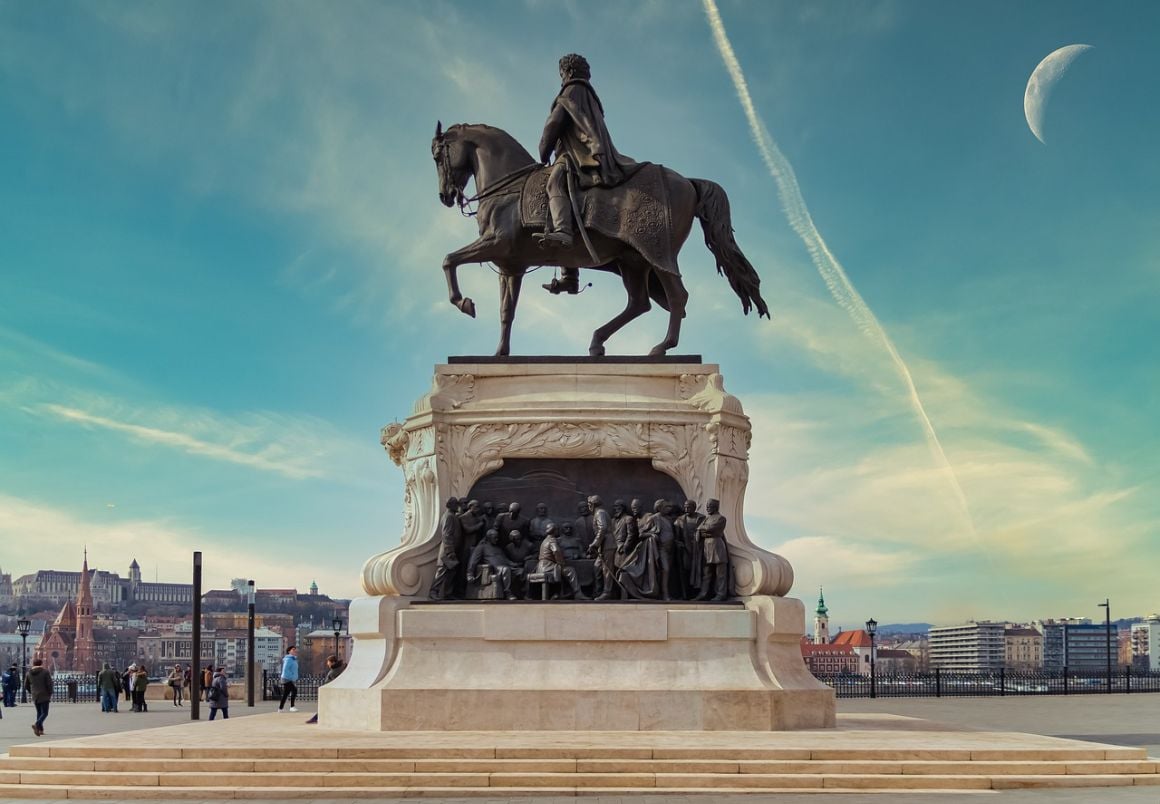 For optimum money-saving goodness, here's a round-up of all the best ways to stick to your budget during a trip to Budapest:
Stay in hostels or Airbnbs: 9 times out of 10, both these options will come out cheaper than hotels. The rewards are very in your face, too!
Go local: Take thermal baths, for example. Szechenyi and Gellért are great but pricey, whereas Palatinus on Margaret Island is a local hotspot. It's retro, it's got a wave machine & a beach, too!
Get a travelcard: Budapest's public transport may be cheap, but you can probably make it even cheaper with a travelcard if you're planning to travel around a lot.
Explore on foot: Not only is the power of your own two feet free, it can also get you discovering some of the more interesting parts of the city.
Avoid tourist restaurants: The more old-school and local a place looks, the better. You should go in, these places are super cheap and will often have English menus. Look away from main tourist areas for your grub.
With the help of this epic budget guide, you can easily make your average daily budget for Budapest fall between $30 to $65 USD per day.
To ensure you're not spending more money replacing stuff on arrival, make sure you pack properly in the first place! We have a helpful packing list guide you can use, created from almost 10 years of life on the road.
Have a great one!
---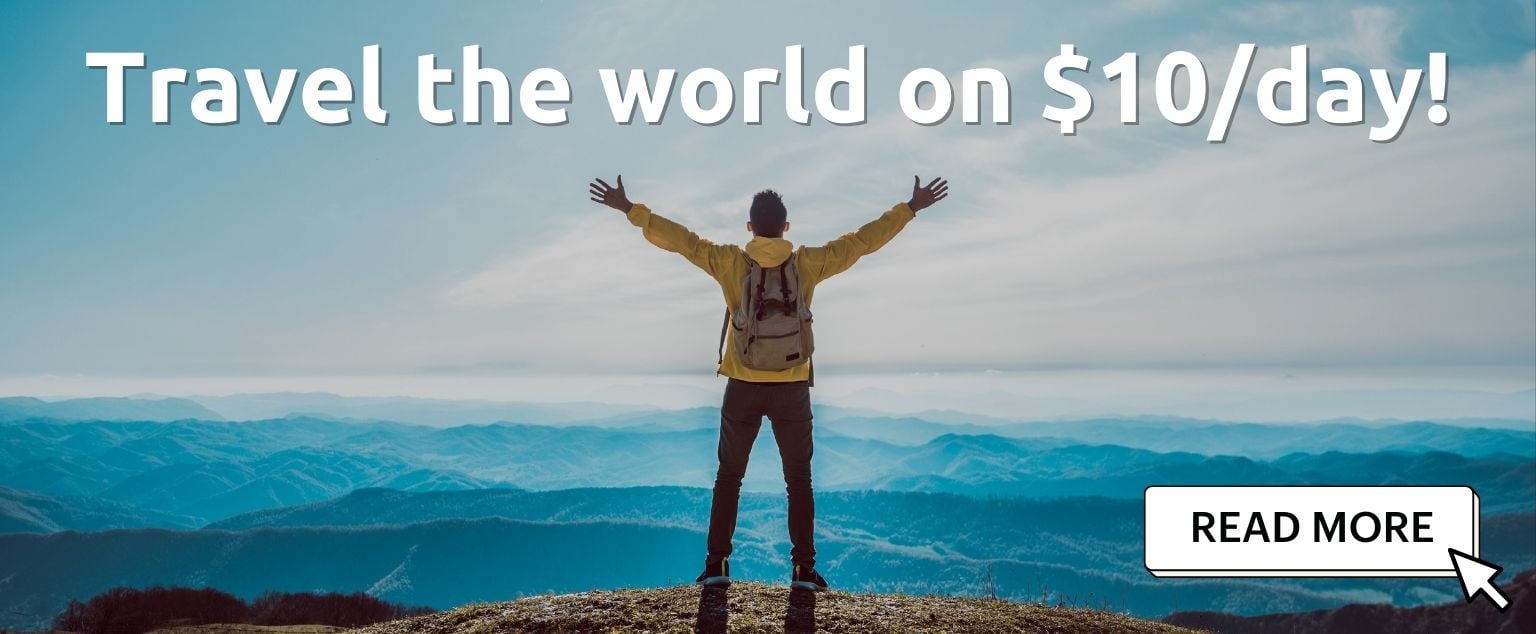 And for transparency's sake, please know that some of the links in our content are affiliate links. That means that if you book your accommodation, buy your gear, or sort your insurance through our link, we earn a small commission (at no extra cost to you). That said, we only link to the gear we trust and never recommend services we don't believe are up to scratch. Again, thank you!