Home to a rich cultural history, sumptuous Cajun and Creole dishes, and the raucous Mardi Gras, Louisiana deserves a spot on your list of potential destinations. It goes without saying that people visiting the state will likely be hitting NOLA first, but Louisiana is more than New Orleans.
Fortunately for travelers, Louisiana has a plethora of accommodations to choose from, but staying in a cabin beats other accommodations. Yes, there are plenty of hotels in the area, as well as B&Bs, but nothing is better than having the space all to yourself. In addition, you get to live as the locals do, allowing you to absorb the culture fully.
If you like what you're reading so far, stay on for more and you'll be delighted to know that we have taken the time to come up with the best cabins in Louisiana.
In a Hurry? Here's Where to Stay in Louisiana for One Night
1930s cabin in Shreveport
This splendid 1930s cabin, located at the dead end of the street, will give you the best bang for your buck and will make for one unforgettable getaway to Louisiana. Lovingly called The Blue House because of its distinct color, this was once the home of a catfish restaurant owner. The cabin was renovated and updated with modern conveniences but the owner also made sure to retain a lot of the home's original details.
NEARBY ATTRACTIONS::
Shreveport casinos
Shreveport Aquarium
Shreveport's festivals
Is this amazing Louisiana Cabin booked for your dates? We've got your back with our other favorite properties below!

Unlock Our GREATEST Travel Secrets!
Sign up for our newsletter and get the best travel tips delivered right to your inbox.
Staying in a Cabin in Louisiana
The list of beautiful and interesting places in Louisiana is endless, but you'll find that the majority of cabins in the state are located near the water. So much the better to enjoy the beautiful and pristine lakes, bayous, and swamps in the area! As such, you can look forward to countless outdoor activities that involve the water.
If you have an unlimited budget, you don't have to worry about anything because you can take your pick from some of the best cabins that offer extra amenities. Even if you have a tight budget to stick to, you'll be happy to know that you don't have to sacrifice your sanity in the name of savings.
What to Look for in Cabins in Louisiana
Louisiana may not be as big as other states but it is packed with things to do, sights to see, dishes to try, and festivals to participate in. There's just a lot happening in the state that you'd want to make the most of your limited time there so you can experience as much as possible of the Pelican State.
That being said, location is the most important thing to consider when choosing cabins to stay in. Louisiana has 6 incredible national parks and hundreds of wetlands. Of course, the French Quarter needs to be mentioned too.
Once you determine where to stay in Louisiana, you can then filter the available options and look at the amenities offered. One thing to take note of is that Wi-Fi tends to be spotty in areas away from the city but if you like to be off the radar and just be one with nature, cabins in far away areas offer unparalleled relaxation.
Some cabins have fully-equipped kitchens outfitted with modern appliances so you can cook up a storm, and spacious enough to accommodate a group of people. One thing that is true about most cabins is that they are usually in out-of-the-way areas So, make sure you're prepared to take on the wilderness and the great beauty of mother nature.
Overall Best Value Cabin in Louisiana
Overall Best Value Cabin in Louisiana
1930s cabin in Shreveport
> $
> 3 Guests
> Waterfront
> Excellent location
Best Budget Cabin in Louisiana
Best Budget Cabin in Louisiana
Gator Gateway in Manchac
> $
> 4 Guests
> Patio
> Free parking
Best Cabin for Families in Louisiana
Best Cabin for Families in Louisiana
Lakeview cabin in Farmerville
> $
> 8 Guests
> Waterfront
> Patio with stunning views
Best Cabin for a Group of Friends in Louisiana
Best Cabin for a Group of Friends in Louisiana
Lakeside cabin in Many
> $
> 6 Guests
> Waterfront
> Free parking
Cheapest Cabin in Louisiana
Cheapest Cabin in Louisiana
Fishing cabin with spectacular views
> $
> 4 Guests
> Free parking
> Outdoor activities
Best Cabin for Couples in Louisiana
Best Cabin for Couples in Louisiana
Cozy A-frame with fireplace
> $
> 2 Guests
> Deck & fireplace
> Views of the lake
Best Cabin for a Weekend in Louisiana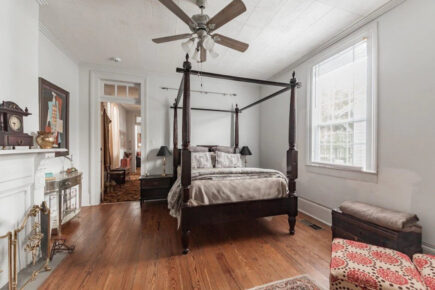 Best Cabin for a Weekend in Louisiana
Cabin within walking distance of the French Quarter
> $
> 4 Guests
> Patio
> Minutes away from the Art District
The Top 15 Cabins in Louisiana
Have you packed your bags yet? We know you're excited but first, let's take a look at some of the most amazing cabins in Louisiana.
$
3 Guests
Waterfront
Excellent location
This splendid 1930s cabin, located at the dead end of the street, will give you the best bang for your buck and will make for one unforgettable getaway to Louisiana. Lovingly called The Blue House because of its distinct color, this was once the home of a catfish restaurant owner. The cabin was renovated and updated with modern conveniences but the owner also made sure to retain a lot of the home's original details.
If you love cooking, you'll be delighted with the outdoor kitchen/pavilion with modern appliances that will make preparing meals easy. Keep in mind that it is shared with guests of the adjacent property, so you might see other people using it too. Relax on the Adirondack chairs with your favorite beverage or swing on one of the decks that overlook the lake. If you want a little more action, you should try kayaking on the lake's west end. One thing you shouldn't miss is the sunset from the front yard. It's simply magical.
$
4 Guests
Patio
Free parking
You don't have to skimp on comfort and style even if you have a limited budget. This quirky cabin is located in the swampy town of Manchac and is ideal for those who want to be near water but don't have a boat. A part of the original Church of Manchac which was converted into a home, it is close to the popular Middendorf's Restaurant, a spot which you should try if you want to savor delicious local dishes.
This cozy one-bedroom property is perfect for couples and the pull-out couch can also accommodate 2 more if your budget is tight. Enjoy each other's company over some snacks on the outdoor patio or have some alone time while enjoying your favorite book. Driving to Manchac? There's more than enough room for parking along the street.
$
8 Guests
Waterfront
Patio with stunning views
This peaceful and gorgeous lake house is the best spot for those seeking solace and peace, away from the cacophony of the city. Spend a relaxing time at the fishing dock while waiting for your catch or wait for the breathtaking sunset with a drink in your hand. No need to find a certain spot to enjoy incredible views as you can see the beautiful surroundings from the bedrooms and the living room. The screened-in patio is the perfect spot for the whole family to hang out and watch the birds and the fish.
With its excellent location, you're able to enjoy solitude while being in the proximity of restaurants for nights you don't feel like preparing the fresh catch caught from the fishing dock. There's a Walmart nearby where you can get provisions and a few boutiques for those who would like to shop. The downtown area has a general store and indoor flea markets, too.
Best Cabin for a Group of Friends in Louisiana – Lakeside cabin in Many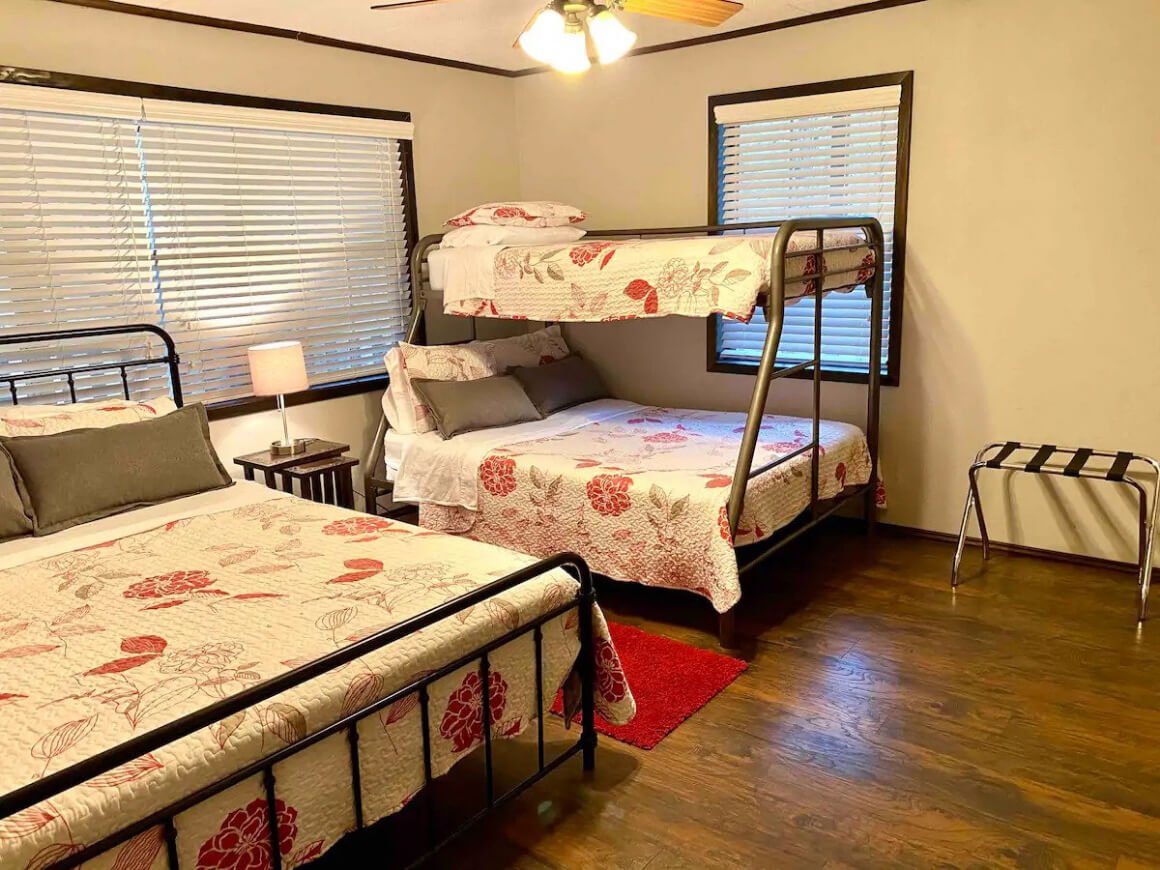 $
6 Guests
Waterfront
Free parking
This lakeside property can easily and comfortably accommodate up to 6 people. Located in a peaceful cove near Pendleton Bridge, it offers a variety of outdoor activities so you'll never be bored. Hop on the canoe and explore the surrounding waters or bike in the wooded areas nearby. Want to try your hand at fishing? You can catch catfish and perch from the boat dock and enjoy chilly nights in front of the fire pit with some marshmallows and hot chocolate.
If you're feeling a little adventurous, you can grill meat and vegetables on the back porch too, but if you're too tired to cook, you can gorge on local southern cooking in a restaurant just 5 minutes away from the house. A grocery store and liquor store are located less than 10 minutes from the cabin and for the ultimate relaxing getaway, enjoy some pampering at a spa nearby.
An Eco-Friendly Traveller NEEDS an Eco-Friendly Backpack!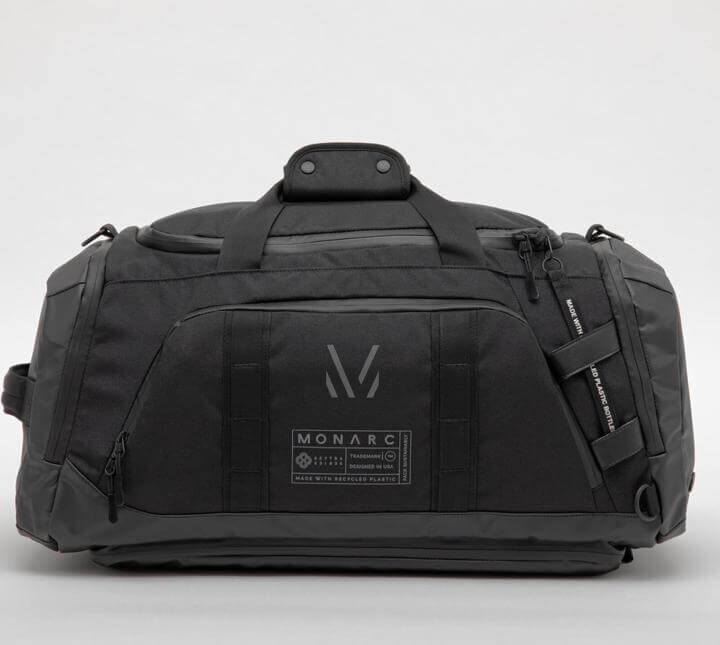 50 recycled plastic bottles – that's what goes into every Monarc Settra: the world's MOST SUSTAINABLE backpack.
Whether you're rocking duffel mode or backpack mode, if you're a traveller that gives a flying hoot about their environmental impact, then there's only one backpack you should consider – the plastic-negative Monarc Settra.
Learn More Now!
$
4 Guests
Free parking
Outdoor activities
Tucked away in the woods, this charming and quaint cabin is for people who want a chill vacation to relax their frazzled nerves. The screened-in porch has wonderful views of the lake. The fishing dock has fishing poles, great for catching catfish; and the fire pit is waiting for you to peruse. In addition, there are plenty of outdoor pursuits to enjoy such as hiking, fishing, canoeing, and exploring the nearby woods. Plus, you might catch sight of a bald eagle now and then.
Cook the day's fresh catch in the kitchen that comes with all the amenities needed to prepare meals. There's a charcoal grill too if you want to barbecue. The closest boat launch is less than 10 minutes away from the property. You are also within proximity of a corner store that carries all the things you need such as basics, beer, gas, and live bait, but if you need more, the grocery is only 15 minutes away.
$
4 Guests
Boat ramp
Convenient location
On a strict budget but still want to enjoy Louisiana either alone or with friends? This is the perfect cabin! It can conveniently accommodate 4 guests and is only a few minutes away from Toledo Town and Tackle. It's within proximity to numerous restaurants, banks, and a grocery store.
The cabin has everything you need if you're looking at spending your whole week fishing. The kitchen has everything you need – from utensils to a microwave and a stove. There is parking for a boat and outdoor plugs so you can charge it easily. Don't even worry if you have kids with you as the large playground comes with a few swings and a sandbox. The kids can spend countless hours there enjoying themselves.
$
2 Guests
Deck & fireplace
Views of the lake
With its fantastic location, you can never go wrong with this cabin. Cozy, quiet, and tastefully decorated, this cabin has everything you need for a wonderful stay. Toledo Town is only 5 minutes away so you can easily head there to get provisions. In addition, the nearest boat launch is only 3 miles from the home.
Cuddle up in front of the fireplace during cold nights or head to the back porch to see wonderful views of the lake. The well-equipped kitchen makes it easy to prepare meals, but if you're not up to the task, you can always head to the town and have a good meal in one of the many restaurants.
$
2 Guests
Private porch
Spacious yard
This charming cabin is located right on Lake Bistineau and it has everything you could ever need to recharge and rejuvenate yourself with nature's goodness. There is an endless list of things to do but some of the most popular activities for vacationers are fishing, kayaking, and boating. If you love the water, you'll feel right at home here.
After a day spent with nature, you can head out in the evening and paint the town red as countless casinos and bars are located nearby. Ideal for a small group or family, it has a fully-equipped kitchen with all the basics and plenty of outdoor space to hang out in. You can take your pet with you too!
$
4 Guests
Patio
Minutes away from the Art District
This historically registered cottage is ideal for those who only have a few days to spend in Louisiana but want to make the best of their limited time in the state. It's within walking distance of the famous French Quarter where you can immerse yourself in the culture and history of Louisiana and meet friendly locals. Other attractions nearby are the Art District and the historic Baywater District.
After having your fill of the local Creole cuisine, you can stay in and prepare your meals in the fully equipped kitchen that has shiny new appliances to make cooking a breeze. Believe us when we say that the patio might just become your favorite place on the premises if you want to kick off your shoes and let your hair down. Take note though that it is a space shared with the other cottages on the property. You can watch your favorite shows on the outdoor TV, or read a book with a Sazerac in hand. After all, when you're in Louisiana, you have to do as the locals do.
$
2 Guests
Outdoor fire pit
Boat slip
Aptly named Hidden Hideaway, this secluded cabin is where you should be if you want to get away from it all and be one with nature. Located off a beaten path directly on D'Arbonne Lake, the cabin has a comfortable front porch that overlooks the water. You can lounge there with a glass of wine in hand or a hot cup of coffee brewed from the Keurig. We'll leave it up to you.
Explore the wooded area and head to one of the many locally-owned restaurants if you're feeling famished. A few museums and local attractions are nearby too. Spend quiet days fishing from the bank or making good use of the onsite kayaks and prepare a hearty dinner on the outdoor charcoal grill. Cards, board games, and books are aplenty if you would rather stay indoors.
$$
2 Guests
Close to attractions
Near activities
This cozy cabin is perfect for two and if you're planning to spend your honeymoon in New Orleans, this is where you should be. It's only a few blocks away from the French Quarter so you're in the thick of the action in just a couple of minutes, excellent for honeymooners who are also first-timers to New Orleans. You can walk to virtually everything.
With just a few steps you can dine in the best restaurants and take your pick from a plethora of bars and drink the night away. Sure, it only comes with a kitchenette, but who cooks on their honeymoon? You can take in all the charm of old New Orleans while enjoying all the comforts a modern cabin brings.
$
6 Guests
Near Natchitoches
Security cameras
Bask in all the goodness of nature while being surrounded by tranquil waters and trees covered with Spanish moss. Find a spot on the covered porch and meditate while breathing in all the good energy or just sit back and enjoy the gorgeous views of the lake. After all, it's one of the home's best features, but don't worry as you'll have plenty of time to do what you want to if you're staying for a few weeks.
After spending a few days in the secluded cabin, you can venture out to town and spend a day shopping, sightseeing, or participating in one of the many festivals throughout the year. Come home to a fully-stocked kitchen, have some barbecue on the grill and enjoy a nice meal on the dining table that has more than enough seating for a group of six. Afterward, you can move on to the fire pit with a glass of wine to cap off the night.
$
8 Guests
Screened porch
Stone fireplace
Stylishly decorated, this cabin is located in one of the nicest parts of Louisiana. One of the four cabins on the property, you have a screened porch where you can while away the hours in relaxation while partaking of the beautiful views of the lake, and being amazed by the local wildlife. Spend the day outdoors on the kayak or canoe and explore the pristine lake.
Bring your travel fishing gear, reel some fresh catch, and make a lovely meal of it in the professional stainless kitchen that comes with everything you need. On chilly afternoons, warm up by the fire pit that's surrounded by water and cypress trees. No issues if you want to hit the town on the weekend as you're only about 15 minutes away from the casino and boardwalk. This cabin's wonderful setting is everything you could ever want.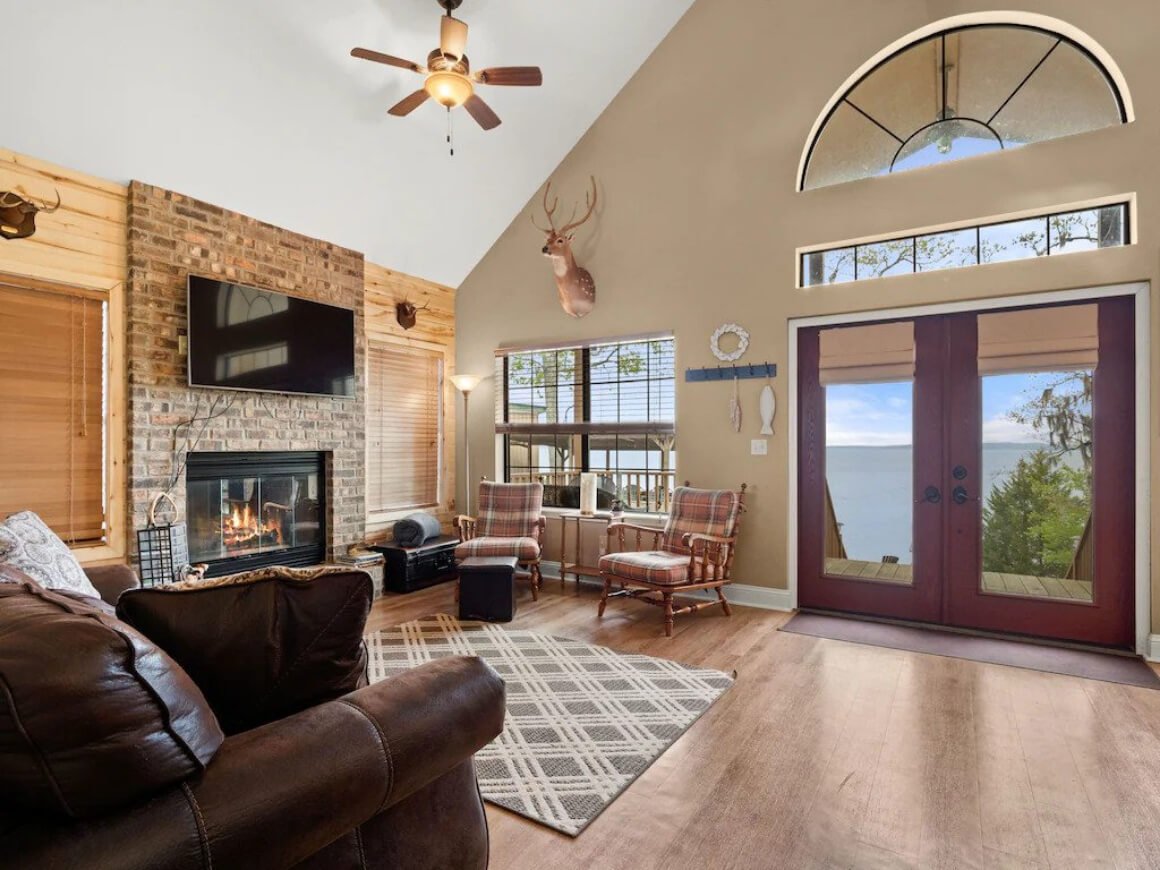 $$
8 Guests
Magical sunsets
Free Wi-Fi
If you've got money to spare and would like to vacation in a home that has everything to make your stay unforgettable, this lakefront cabin is what you're looking for. Spacious enough for 8 people, it boasts a porch facing the lake where you can see magical sunsets every single day while listening to the sounds of the local wildlife. If for some reason, you get tired of watching the sunset from the porch, head to the boathouse. It's on a whole other level!
Live out your culinary dreams in the cookout area that comes with a preparation area and a grill. You can even feast your eyes on spectacular views of Toledo while cooking! You're going to have such a good time in Toledo Bend that you might just extend your stay,
$
4 Guests
Full porch
Boathouse
You'll be reaching for your phone or camera frequently when you stay in this cabin because it has spectacular views of the lake that deserve at least a dozen pictures. We're sure that's something nobody would complain about. The full porch overlooking the lake is going to be your favorite spot if you're after the views.
Fish right off the deck, swim, or explore the waters in a kayak, the choice is yours. If you'd rather just chill out, you can watch Roku on the TV. The living area is spacious and the kitchen has everything you need if you'd like to flex your culinary muscles.
Don't Forget Your Louisiana Travel Insurance
ALWAYS sort out your backpacker insurance before your trip. There's plenty to choose from in that department, but a good place to start is Safety Wing.
They offer month-to-month payments, no lock-in contracts, and require absolutely no itineraries: that's the exact kind of insurance long-term travellers and digital nomads need.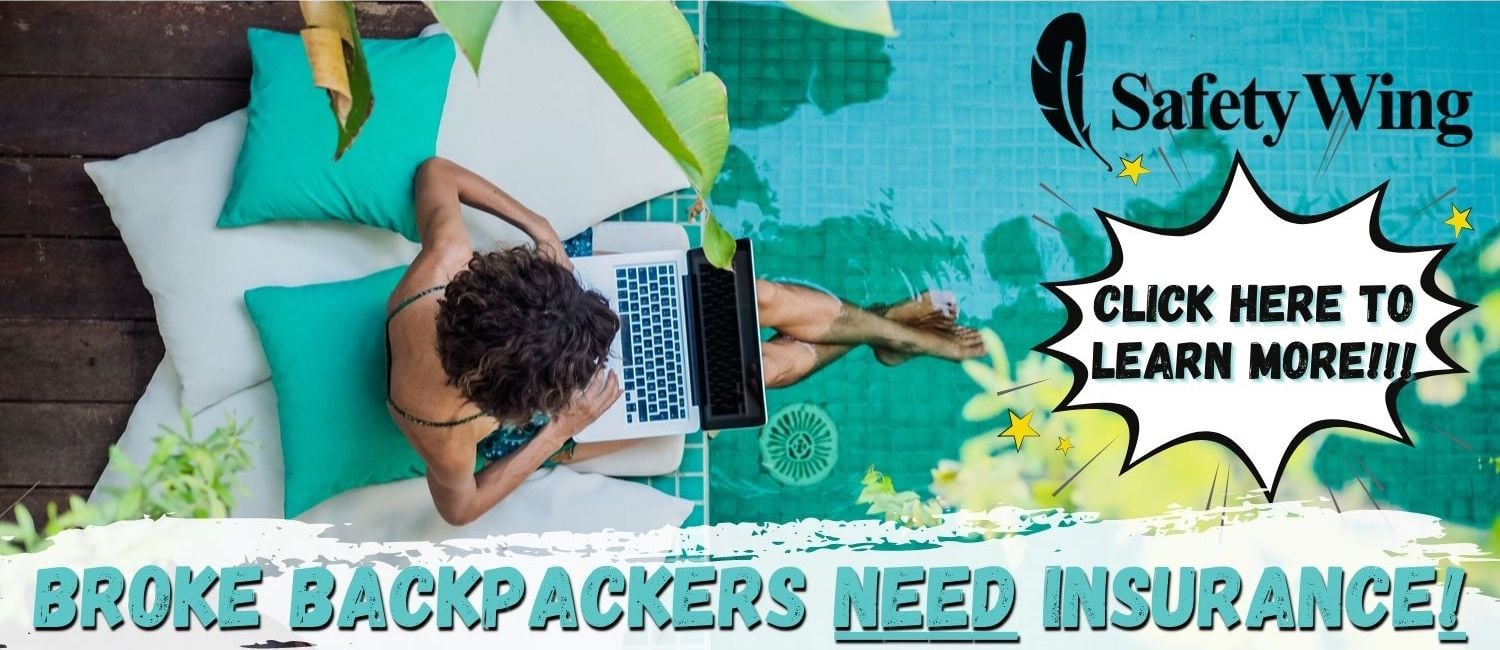 SafetyWing is cheap, easy, and admin-free: just sign up lickety-split so you can get back to it!
Click the button below to learn more about SafetyWing's setup or read our insider review for the full tasty scoop.
Final Thoughts on Cabins in Louisiana
Louisiana offers plenty of options for travelers, regardless if you're going solo, with a large group of friends, or with your small family. You can look forward to endless adventures, some of the most delicious food, and memories that will last you a lifetime.
Now that you know what the most awesome cabins are in Louisiana, you can choose one and start packing for a trip of a lifetime. You will love the seclusion, the symphony of nature, and the pristine wetlands.
One important thing that you should remember before you start your Louisiana adventure is to take out travel insurance. Your vacation will be a much better one with it.
---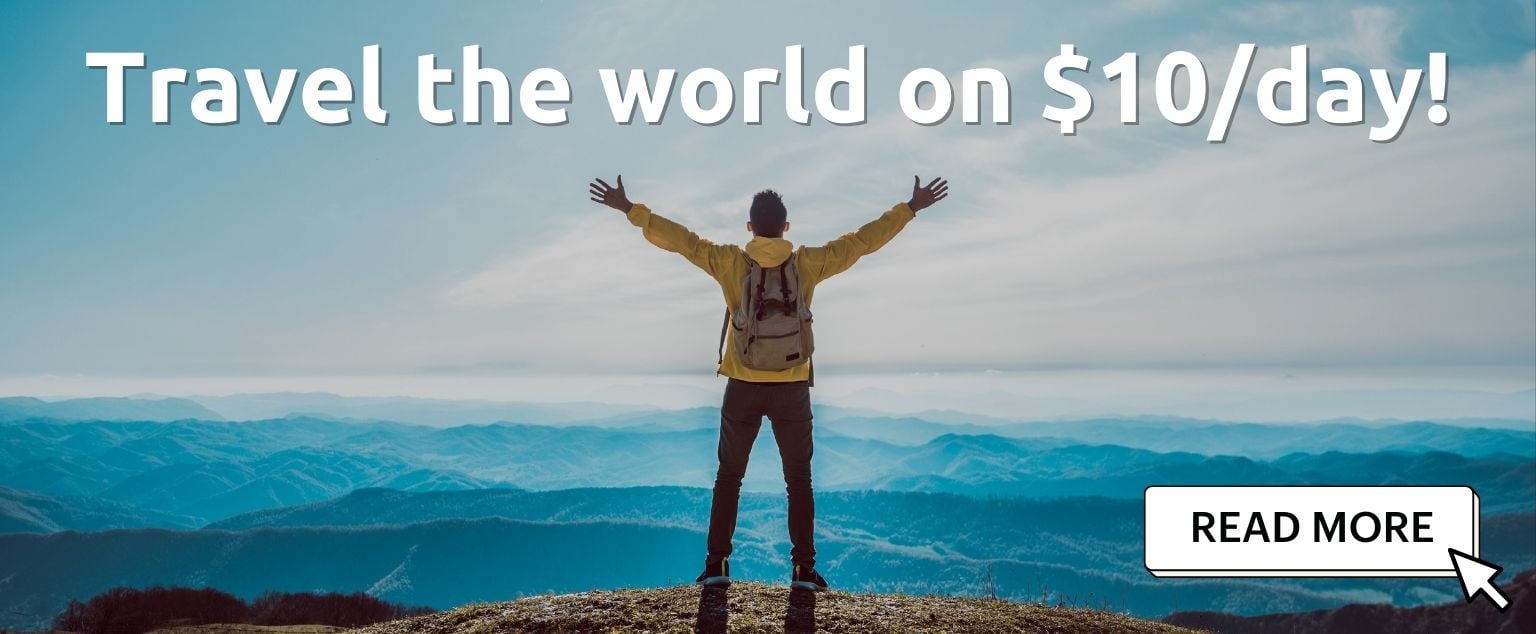 And for transparency's sake, please know that some of the links in our content are affiliate links. That means that if you book your accommodation, buy your gear, or sort your insurance through our link, we earn a small commission (at no extra cost to you). That said, we only link to the gear we trust and never recommend services we don't believe are up to scratch. Again, thank you!