Have you ever been on the way to work, staring endlessly at the car in front as you slowly trundle into the city? Have you exhausted the list of opportunities and see nothing but grind and repetition ahead? Do you daydream of far-flung countries and finally escaping the pull of living the 'right' life?
Well, it's time to switch it up and leave it all behind by moving to Peru. Spend your days wandering the epic countryside as mountains tower above you. Mingle with ever-friendly Peruvians and become a part of a new culture and community.
Switch high rent, banality, and boredom for adventure, unpredictability, and lower costs of living in Peru. Find postcard-perfect beaches, try new foods, walk down new streets, and through fresh neighborhoods.
Like any big change, moving to Peru will provide you with a new lease on life. But, it won't be easy. This post will get you thinking about the cost of living in Peru, and just how you can make the move for yourself.

Do You Want to Travel FOREVER??
Pop your email in below to get a FREE copy of 'How to Travel the World on $10 a Day!'.
Why Move To Peru?
We all know Peru to be the home to such places as Machu Pichu. It has long been a haven for backpackers and tourists alike who seek adventure, rich culture, and cheap travel. But what is it actually like to live in Peru?
The low cost of living in Peru makes it a popular destination for expats and long-term travelers. In Peru, you will find an abundance of cheap restaurants and bars along with groceries that won't cost you an arm and a leg. Instead of burning cash on rent back in the big city, expats see their dollar, go further which improves their quality of life.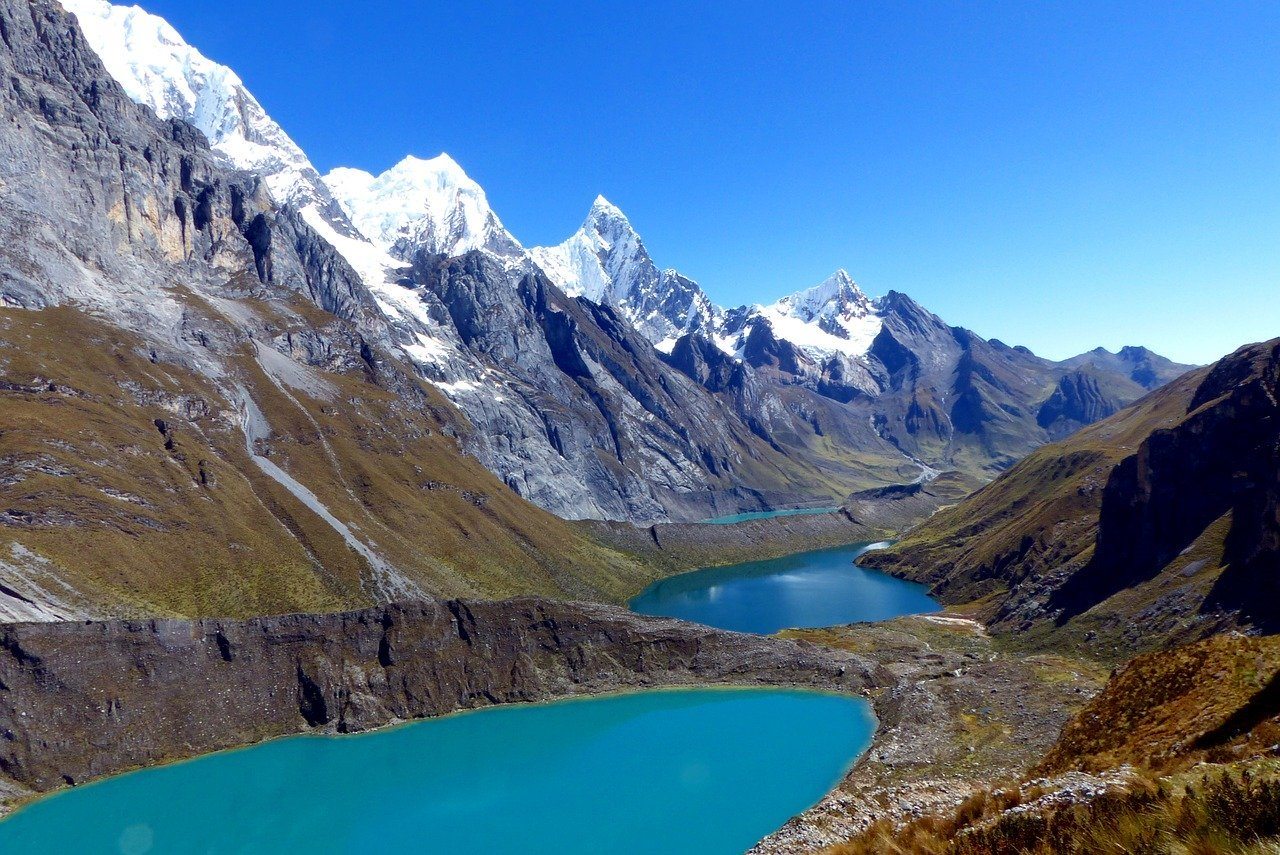 Money may play a big role in why expats move to Peru, but they stick around because of the local Peruvians. The locals you will meet are curious, friendly, and generally walk around with a smile on their face. The local cuisine, born out of diversity of ethnicity and climate, means you will have an abundance of different food to try wherever you go.
Due to this, it would be easy to gloss over Peru's weaknesses. But we need to keep our feet firmly on the ground. So why not move to Peru? There is, of course, the language barrier which not only presents issues on the work front but may stop you from fully engaging in the local culture.
Cost of Living in Peru Summary
Despite potential language difficulties, there are still so many reasons to make your way to Peru. But before you get on the next flight, let's take a look at what basic expenses you will have.
The cost of living in Peru of course fluctuates depending on which area of Peru you decide to live in. For example, Lima, the nation's capital and largest city has a much higher cost of living compared to Arequipa.
Yet this may all seem quite trivial, considering the overall cost of living in Peru is one of the lowest in South America.
The data has been provided from multiple sources using data from those that have lived all over Peru. The numbers indicate what you would need to spend to live a comfortable lifestyle.
Cost of Living Peru

| Expense | $ Cost |
| --- | --- |
| Rent (Private Room Vs Luxury Villa) | $220 – $900 |
| Electricity | $45 |
| Water | $15 |
| Mobile Phone | $20 |
| Gas | $0.96 Litre |
| Internet | $32 |
| Eating Out | $1.50 – $25 |
| Groceries | $300 |
| Housekeeper (less than 10 hours) | $85 |
| Car Rental | $600 – $1200 |
| Gym Membership | $35 |
| TOTAL | $1350-2200 |
What does it cost to live in Peru – The Nitty Gritty
Now that we have the basic costs out of the way, let's dig deeper into cost of living in Peru.
Rent in Peru
You may have escaped the long mornings driving to work in the dead of winter, but you haven't escaped our old friend Mr Rent. Yep, rent will remain you biggest monthly expense once you've begun living in Peru.
However, you will find the apartments can be quite spacious, especially in Lima. This means you will get more bang for your buck.
Of course, you can choose to save money and choose to be roommates with locals or a fellow expat. This will help cut back on costs and can come in handy if you've taken a decent pay cut at your new job.
On the other end of the spectrum, you'll be able to live quite nicely in a beachfront condo somewhere along the coast. Although this won't be cheap, these condos will be far less expensive than the equivalent back west.
Although so much action happens in the nation's capital, Lima is the most expensive city to live in and you will find cheaper rent elsewhere. For example, in beautiful Cusco surrounded by the famous Peruvian mountains, rent, and eating out will cost you less.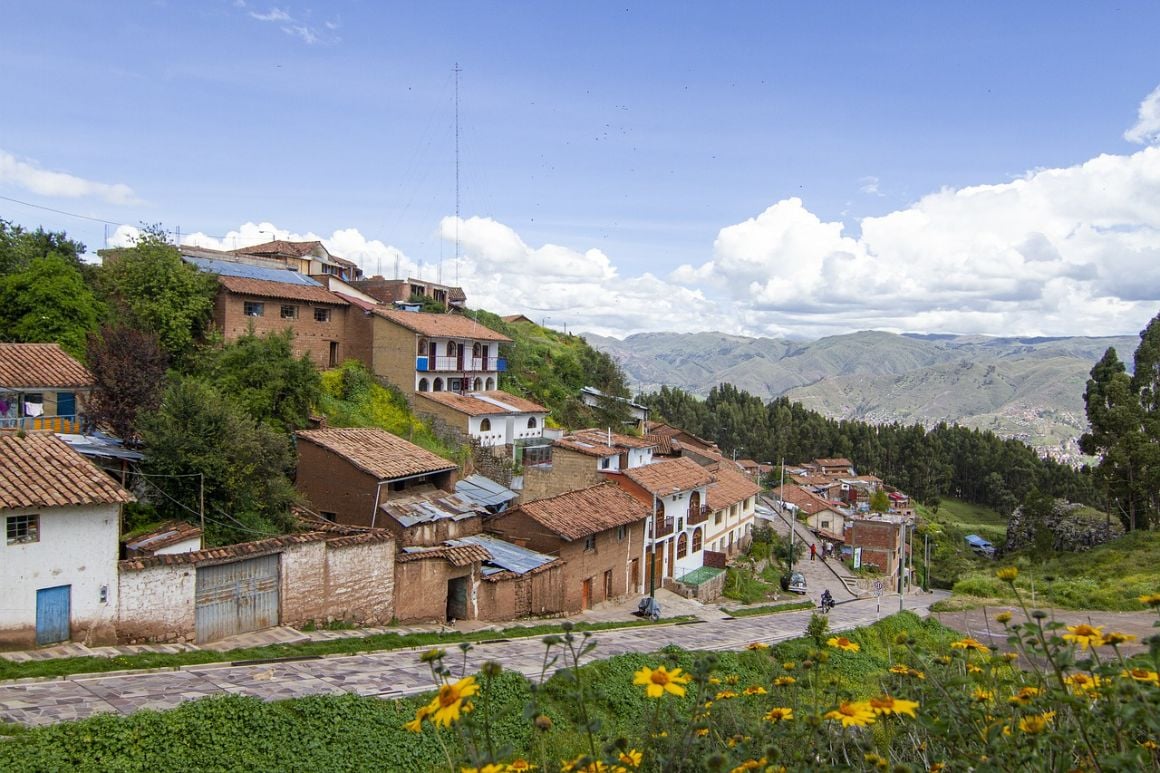 There are also multiple mid-sized cities to consider that bring lower crowds but just as much beautiful architecture and fascinating history. Here, you can experience Peruvian culture up close and personal but you'll have less access to the expat community.
In the end, where you choose to live will come down to employment opportunities along with education if you have kids in tow. A few questions to ask yourself is whether you want to experience the crowds of Lima, or whether you prefer something a bit more tame yet historic such as Trujillo. Are you okay living in an apartment? Or do you need to seek out a larger house and thus move to a more rural area?
Once you have figured out what works best for you, it is time to begin your search. Finding your forever home in Peru is best done on the ground walking the streets, searching through local newspapers, and engaging with local agents. The language barrier ca be an issue when meeting with potential landlords, so having a trusted translator is something to consider.
Social media pages like Expat Peru can be a great source of advice on how to not just find an apartment but also settle into life in Peru.
Shared Room in Lima – $250
Private Apartment in Lima – $550
Luxury Condo in Lima – $2000
Exploring your new town or city and engaging with locals is the best way to find your new home. Rushing into a decision before landing in Peru could have you stuck living in a place that only looked good in the pictures. For this reason, we recommend getting an Airbnb for two weeks at a time and just enjoy the process of finding your next house or apartment.
Need a Crash Pad in Peru?
Need a Crash Pad in Peru?
Home Short Term Rental in Peru
This apartment is the ideal place to base yourself in Peru. It features a minimalist design and boasts stunning views across Lima. It's the ideal short-term base for gathering your bearings in Peru.
Transport in Peru
Public transport in Peru varies greatly depending on where you are living. In major destinations like Lima, you will have access to public trains, busses, and taxis will be plentiful.
The electric mass transit system in Lima is basic, cheap, and handy if you are living close to a station. The trains run in one line from south to north and back every six to 10 minutes. The ticket price is only $0.40 per ride, so it is a cheap way to get around town.
With buses, however, they easily become overcrowded and can be slow to get around. This can be a handful if you need them for commuting to and from work.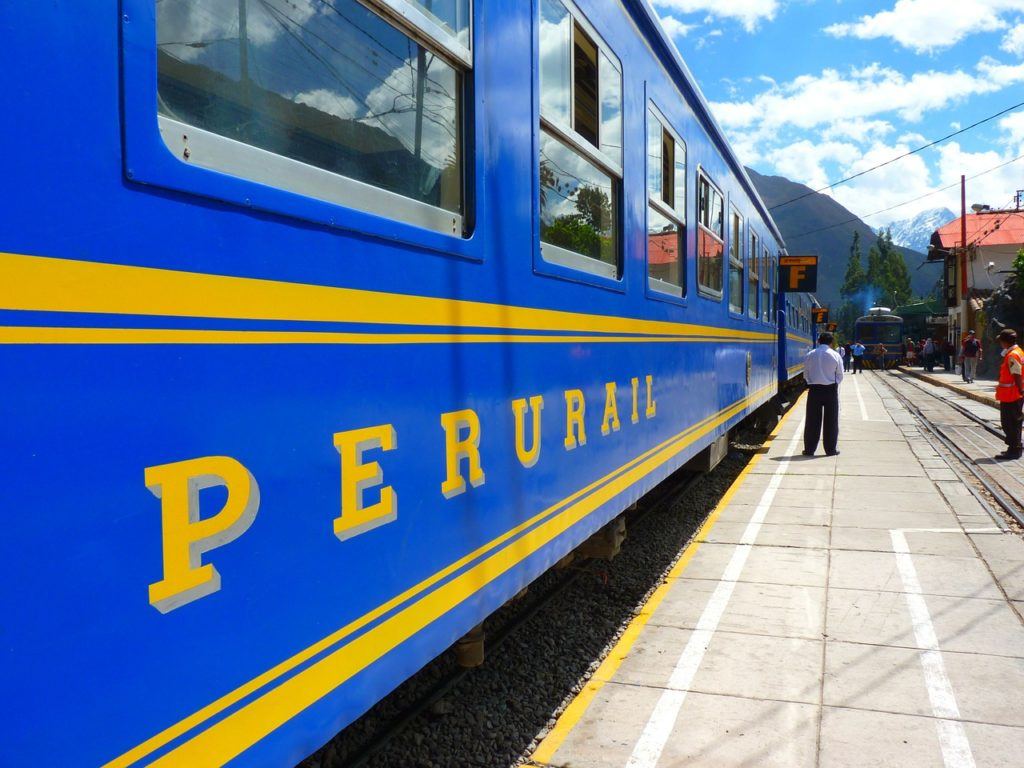 Taxis are everywhere in the majority of towns and cities, but be aware that regulation is limited. It's best trying to negotiate a price prior to getting in the car.
Going from city to city in Peru can be an adventure in itself with such a varied landscape providing great views and challenging driving conditions. There are busses and shared taxis that operate between towns but come with questionable safety records.
Expats choose to get their own form of transport mostly to see the country. 4WDs have proven popular to help mitigate the poor roads that you'll find away from the main hubs. Renting scooters in Peru if you want to take the adventure to the next level.
Taxi Ride (Airport to City) – $18
50cc Scooter Rental (per month) – $750
Food in Peru
Due to such varied climate, indigenous culture, colonialism, and immigration, Peru has over 450 traditional dishes. This puts it on the same level as Italy, China, and India for culinary experiences.
The immense amount of crops has allowed for such diversification in cooking. You could spend each night of the week in a different place and have completely different menu to sample.
Classic Peruvian dishes depend on the location you're in. You'll find shrimp soup on the Pacific Coast, and guinea pig in the Andes. Juane is common in the Peruvian jungle, made from rice, chicken, and eggs that are left to boil for an hour in a large leaf.
A local two-course meal from a street vendor can be as little as $1.50. The famous Pizza Street in Minaflores, Lima will serve up delicious pizza if you're homesick. These can range from $5-$15.
Of course you could spend so much time eating out. This will be a constant temptation early days as you wander by new restaurants and smell their mouthwatering dishes. But finding a happy medium between eating out and cooking your new favorite dishes at home will help you not blow a hole in your budget.
The main areas of Peru such as Lima, Trujillo, and Cusco all have pretty decent supermarkets. Groceries tend to be quite cheap, especially if you buy local and not imported produce. Although you'll find your favorite place to grab a bite to eat, why not learn to recreate that dish in your home kitchen?
Milk (1 litre) – $1.15
Loaf of Bread – $1.44
Rice (1kg) – $0.95
Eggs (dozen) – $1.55
Beef Round (1kg) – $6.45
Apples (1kg) – $1.35
Tomatoes (1kg) – $1
Potatoes (1kg) – $0.70
Drinking in Peru
Tap water throughout Peru is not considered safe to drink. This has been an issue that has plagued the country for quite some time, and the lack of improvement will remain a problem into the future.
Getting water at the local convenience store will run you $0.50 for a small bottle and $0.80 for a 1.5 liter. Keeping your fridge stocked with water will become a handy habit to pick up. Trying to mitigate your use of plastic will be difficult. Reusing and repurposing where possible will go a long way to minimizing your environmental impact.
Local Peruvian beer is almost away a lager and is popular with both locals and expats alike. Beer and wine are cheap in Peru, even though the local wine is not nearly as good as the ones found in Chile and Argentina. Six-packs of beer cost around $3, while some spirits can be as cheap as $7.
Why Should You Travel to Peru with a Water Bottle?
Whilst there's a lot that we can do when it comes to traveling responsibly, reducing your plastic consumption is one of the easiest and most impactful things you can do. Don't buy one-use water bottles, don't take plastic shopping bags, and forget straws. All of this just ends up in landfill or in the ocean.
Keeping Busy and Active in Peru
Once you are living in Peru you will be surrounded by so much to do and see. Enjoy long walks through historic town squares and around enormous mountains, or bask in the sun at one of Peru's incredible beaches. Sitting around in your apartment will mean you are missing out on why you moved to Peru in the first place!
The valleys, mountains, and coasts provide ample opportunity to stay fit, happy, and lead a balanced life.
Not to mention exploring, mingling, and meeting new people. This will be a great way to grow your roots and become a part of the local community.
While you'll no doubt find plenty going on in your area, here are some of the common ways to stay active in Peru:
Gym Membership – $35
Lima Walking Tour – $30
Learn to Surf – $25
Yoga Class (1 Month) – $70
Spanish Lessons (2 hours x 3) – $45
Visit a National Park – Free to $8
School in Peru
Thankfully for expats moving to Peru with children, the public and private education systems in the country rank as some of the best in Latin America.
The public school system in Peru offers a good level of education quality. So if your child is proficient in Spanish, it could be an option if you wish to forego tuition fees.
Private schools are common in Peru and follow the same curriculum as the public school system. While the majority teach in Spanish, there are English-speaking private schools in Peru. Prices vary dramatically from $750 to $18,000, with the higher costs associated more with the English schools.
The most common educational choice of expats is the International Schools. There are a number of these in Peru, most of which are based in Lima with some in Arequipa. They use a foreign curriculum and the International Baccalaureate. Tuition fees for international schools range between $11,000 and $20,000 per year.
Is This the Best Backpack EVER???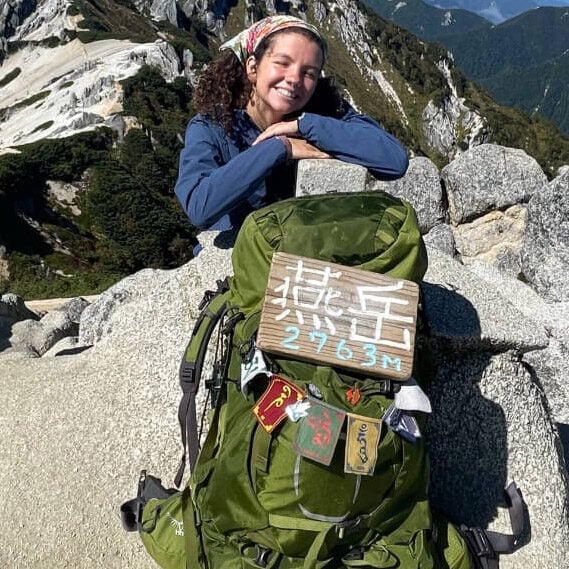 Medical Costs in Peru
The healthcare system in Peru is notoriously underfunded which has created a long list of issues for both locals and expats.
There is both a public and private system. The standard of the public system is generally pretty low, especially as you head to more rural areas. Public hospitals suffer from long wait times, and those with minor check-ups and concerns could have to wait months for an appointment.
If you are outside of Lima, basic healthcare is lacking and the staff is unlikely to speak any English at all. For any major medical issue, you will have to find your way to the nearest major city.
For these reasons, expats take up private health insurance which will increase their cost of living in Peru. Private facilities are most common in Lima and Cusco. They are better staffed and more able to deal with more serious medical emergencies.
Social health insurance exists in Peru on two levels: SIS and EsSalud. EsSalud is for the working population and will allow you access to healthcare within a specific network of hospitals. Private healthcare in Peru is generally not expensive and can usually be negotiated into a work contract.
Before moving to Peru you should take out some form of health insurance that will keep you covered while you settle in.
SafetyWing offers a monthly healthcare plan which covers Digital Nomads, expats, and long-term travelers. We have been using it ourselves for a while now and find them to provide great value.
Visas in Peru
Wherever you go in the world these days, you'll probably need to apply for a visa prior to arriving. This is also the case for Peru. The country's visa system has been overhauled over the last few years, but it still remains an easy place to travel to. For those that wish to stay long-term, gaining permanent residency isn't difficult.
Let's start with the most basic visa of all, the tourist visa. The good news right off the bat is that a vast number of travelers do not need an official visa to enter Peru. Once you have passed immigration you will have 90 days to explore the country, with the ability to extend it to 183.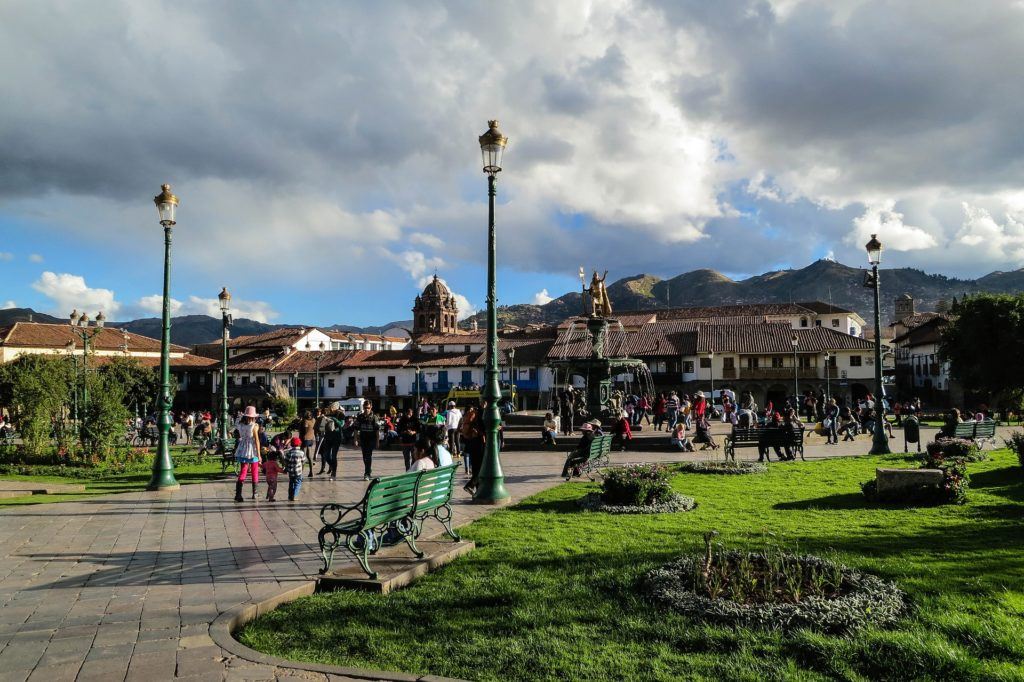 This is great news for those who wish to take their time getting to know and exploring Peru before deciding on moving. Digital nomads can take their time moving around the country (although you technically can't work on a tourist visa). In addition, those simply living off savings or a pension can kick back and relax for six months before returning home.
In order to gain permission to work in Peru, you will need to apply for a work visa. This can only begin once you have a job offer from a local company that is willing to sponsor your move. This can be a tricky process and you will need significant skills and experience in your given industry.
One of the most popular ways to gain a long-term visa to Peru is through their retirement visa. This is pretty easy to attain as long as you can show you have a permanent monthly income (such as a pension) of $1000.
Once you have lived in Peru for three years, you will be eligible to gain permanent residency, so your new life in Peru doesn't have to come to an end.
Banking in Peru
During the 1990s, the banking system in Peru went through a major shift that help bring it in line with world standards. The privatisation of the system has made banking in Peru much easier for newcomers.
Expats who have are eligible to work or have a residency visa can open a bank account in Peru. There are a variety of international and local banks to choose from, although bank charges can be quite high. Make sure to shop around for the best deal. You can open an account in the local currency or in a few foreign currencies like the US dollar.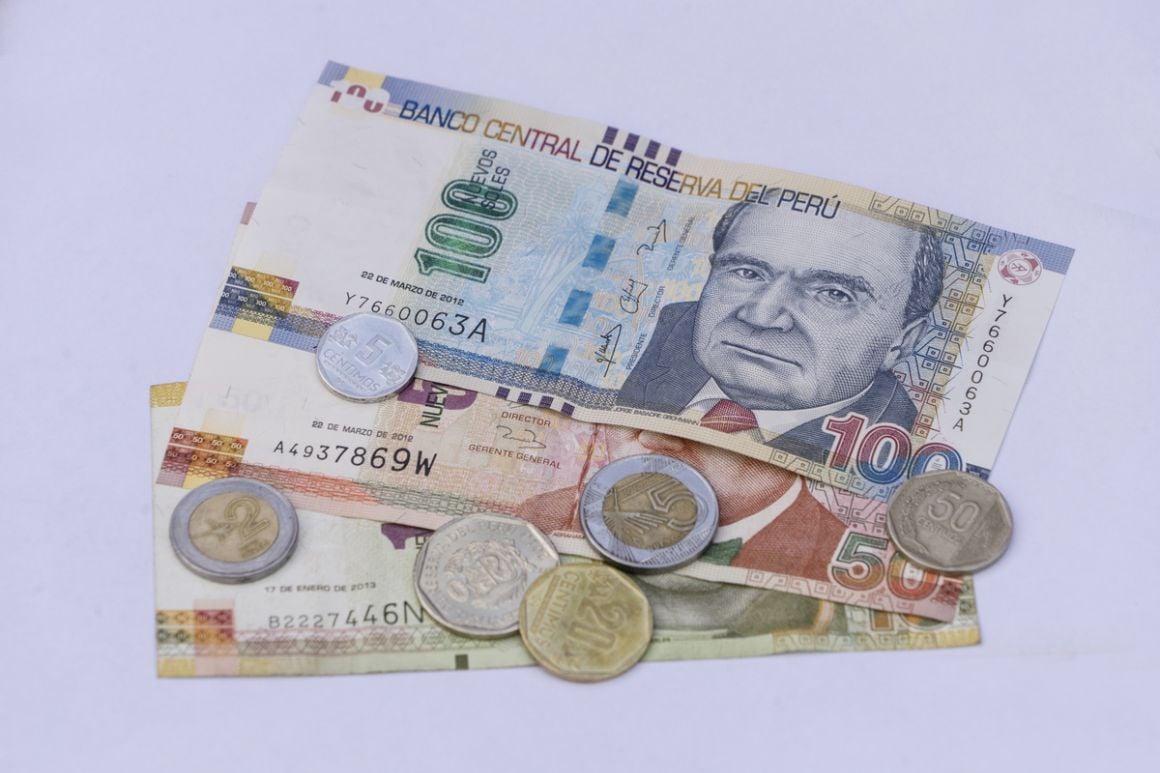 Peru remains a cash-society and trying to pay using your bank card can be almost impossible in rural areas and small towns. ATMs are common, however, not all of them accept foreign bank cards.
Using your home bank card can be seen as quite a convenience. But if you're not careful, international fees can quickly burn a hole in your back pocket. If you don't want to open a local account, we suggest arriving with a travel card from Transferwise.
A great way to load up your travel card is through Payoneer. You can send money in bulk without having to pay any fees.
Taxes in Peru
Oh, the dreaded tax man! He lurks always and moving countries won't change that. In fact, it may make things a bit more difficult.
Residents of Peru pay taxes on a sliding scale which increases the more they earn. You will be taxed based on your worldwide income, so if you are still making money back home, have a chat with your local tax specialist.
Your job will likely handle your taxes for you, but you will still have to file a tax return at the end of the financial year.
If you have opened up a business in Peru, your tax situation will be based on circumstance. So it's best to hire a local accountant for a better understanding.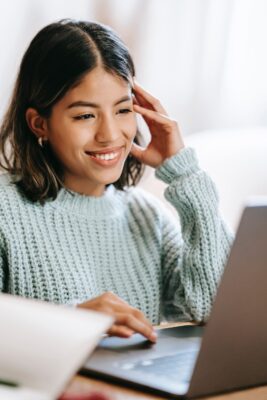 Earn $$$ ONLINE Whilst Travelling the World!
Keen to live the digital nomad dream while travelling the world? Who the hell isn't?
Teaching English online is a surefire method to earn a consistent income on the road. Work from anywhere, change some lives, and earn some dollaridoos while you do it!
Check out this detailed article for everything you need to know to start teaching English online.
With your basic budget sorted and placed away in the back pocket, you may be feeling confident about living in Peru. No doubt, you should be, it is a pretty cheap place to live.
But it's when we get excited that we begin to overlook certain costs. It's important not to ignore any worst-case scenario that is always lurking in the shadows.
There will always be hidden costs that we can't predict. The purpose of this section is to get you thinking outside the box to help you deal with the bumps in the road that will inevitably occur.
A common theme in cheaper countries is high import costs. Now this might not faze locals who grew up in Peru, but if you are missing home or craving something specific, it may cost you even more than back home.
Private healthcare can be quite expensive and it will get more expensive as you age. To deal with this, try and have a plan settled before you turn 65, after which it can become increasingly difficlut to find a decent package.
Foreigners don't have a hard time buying property in Peru and there are plenty of great deals out there. However, gaining a proper mortgage is difficult for expats and you will face higher interest rates. An easy way around this is to simply pay in cash.
Lastly, life will go on back home, so there is always the chance that you will need to book a last-minute flight back. Having an emergency fund can help you maintain your regular budget and smooth over any potholes on your journey.
Insurance For Living in Peru
Peru isn't dangerous, and living there doesn't come with a major hike in safety concerns compared to anywhere else in the world. Issues with violent crime aren't prevalent but there are things you should be aware of.
Like any poorer country, opportunistic crimes like petty theft and pickpocketing occur. This is more likely to happen in tourist hotspots, but walking around with expensive items on display can pique the interests of passersby.
Driving in Peru is notoriously bad, whether that be through reckless driving or just poor road conditions. Peru has some of the worst rates of traffic accidents in the world.
So while you should feel safe moving to Peru, it is still best to have coverage on personal belongings and help in case of an accident. We have mentioned SafetyWing previously, but they will keep you covered and take some of the worry off your shoulders.
Month to month payments, no lock-in contracts, and no itineraries required: that's the exact kind of insurance digital nomads and long-term traveller types need. Cover yo' pretty little self while you live the DREAM!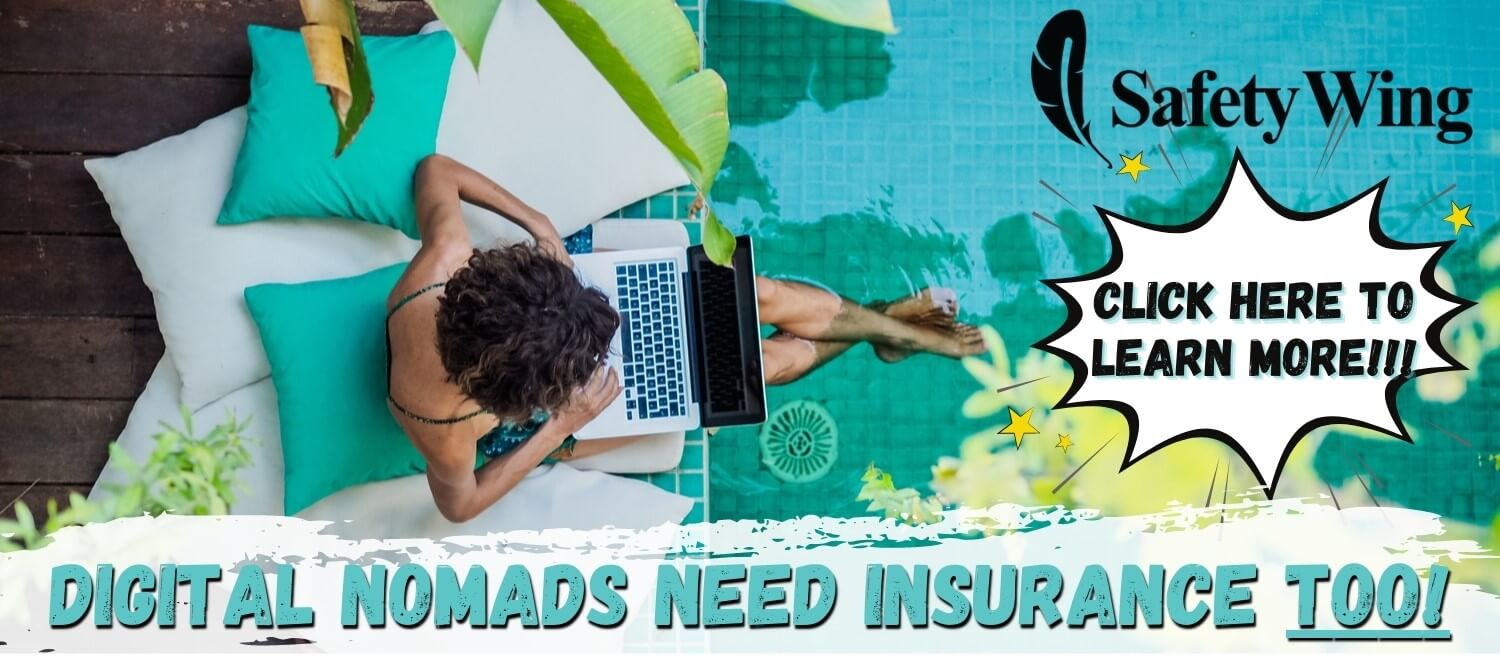 SafetyWing is cheap, easy, and admin-free: just sign up lickety-split so you can get back to work! Click the button below to learn more about SafetyWing's setup or read our insider review for the full tasty scoop.
Moving To Peru – What You Need To Know
Let's put the numbers behind us, and start focusing on what to expect once you know you'll be living in Peru.
Finding a Job in Peru
Peru continues to experience strong economic growth which has helped grow the employment opportunities for expats. Unfortunately, that doesn't mean that it is a simple matter of rocking up and banking money.
All Peruvian companies must favor local applicants before deciding on hiring expats. For this reason, the majority of foreigners find work through international companies that have offices in Peru.
Major industries in Peru include a growing mining sector, along with agriculture and petroleum. The tourism industry has also come on in leaps and bounds to deal with the influx of travelers. The tourism industry also allows more options in terms of where expats can base themselves.
If you are unable to find employment in those sectors, teaching English is a popular option. You will find a growing demand as businesses upskill to become more involved in the world economy along with children learning in person or online.
Teaching English in Peru comes with an average monthly wage of $2200 which could potentially reach around $3700 with more experience.
Having a degree is not required to teach in Peru, although it will help in gaining higher pay. A TEFL certificate is a must-have if you want to teach in places like Lima, Cusco, and Arequipa.
Where To Live in Peru
Living in Peru is the dream of many a traveler who has set foot in the country. It will provide you with a completely different lifestyle, cuisine, and culture.
There is such a difference in landscape as you travel around the country that you are unlikely to grow bored with life here which begs the question, where in Peru should you live?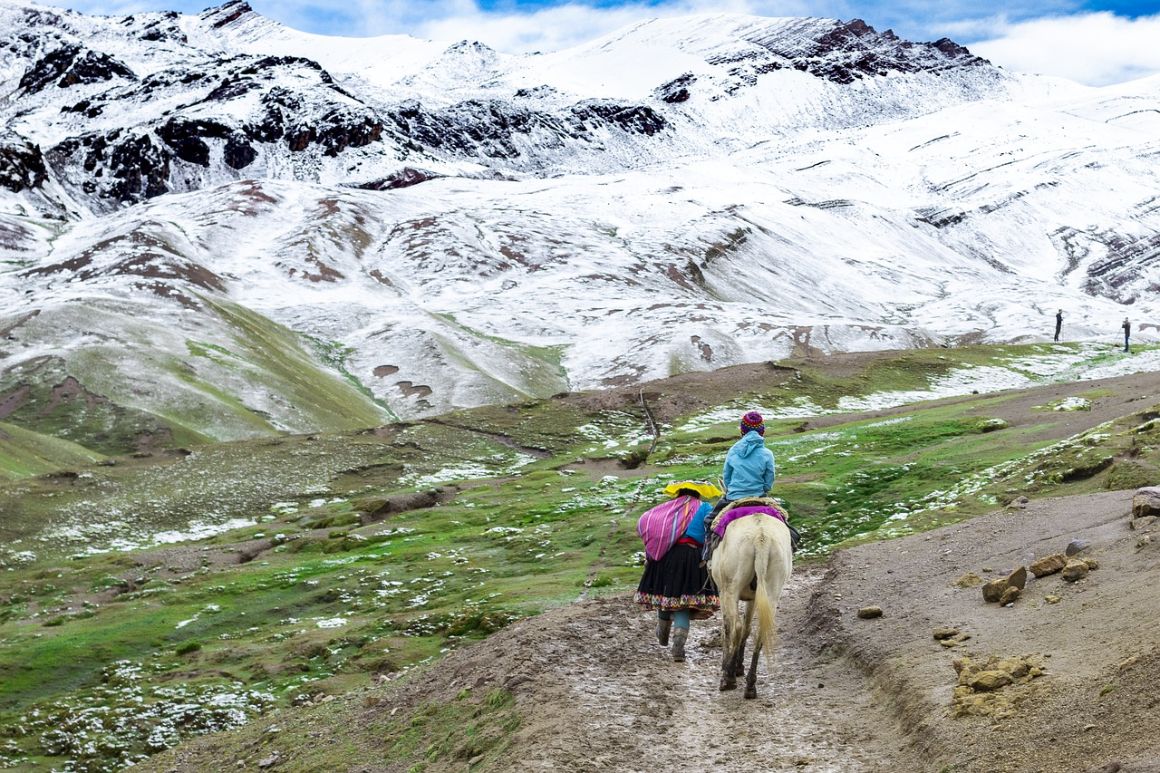 Do you prefer a bustling metropolis teeming with restaurants, or slower-paced towns that date back centuries? Are you passionate about the outdoors and looking to climb mountains on the weekend? Or do you just want to laze by the ocean and hear the waves come crashing home?
While you may have fallen in love with Peru as a traveler, living in Peru is a different beast. Spending time exploring the country as a local will help you decide where the perfect spot is for you.
To help you get started, here are four popular places to live in Peru:
Lima
Good old Lima, the biggest city in Peru and the most common based for expatriates. Lima accounts for about a third of Peru's population which can be seen as a pro or a con.
The city began in the 16th century and still carries today the stories of yesteryear painted onto it's colorful buildings. Lima is of course the center of the country's economy, its government, and many of its major educational institutions.
Its bar and restaurant scene continues to grow, bringing in the wondrous cuisines found in the far corners of the country. There are festivals and events every other weekend, while the local theater and arts scene blossoms.
It shouldn't come as a surprise that Lima is the fastest-growing destination city in Latin America. Of course, life is more expensive here and the cost of living is higher. But you have the added benefits that only a city can bring along with easier access to countries around the world.
Budget-Friendly Metropolis
Budget-Friendly Metropolis
Lima
Lima is Peru's vibrant capital city. It's well-connected to the rest of the country and doesn't see much tourism, keeping prices low. This is the most popular location for expats in Peru.
Cusco
Once the historic capital of the Inca Empire, which began way back in the 13th century, Cusco is now the main gateway to Machu Picchu.
The city itself has preserved a number of Inca treasures that can be found all throughout the city. You may never get bored of a simple stroll through the city center.
The Sacred Valley is right outside Cusco and features some of the most picturesque scenery in Peru.
Over two million tourists visit Cusco each year, with many wanting to make the trek to the famed ruins. So this is the city to base yourself in if you want to work in tourism.
History, Scenery & Tourism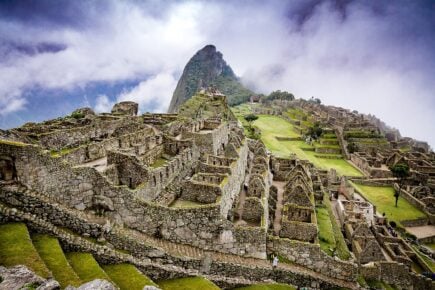 History, Scenery & Tourism
Cusco
Cusco is the gateway to Machu Picchu and is visited by millions of tourists annually. It's a popular place to live as its scenery and historical city streets provide endless opportunities to explore.
Trujillo
On the northern cost of Peru is the City of Eternal Spring. Trujillo sees little if no rainfall each year and its temperatures are mild and delightful.
Archeological sites surround the colonial city. It was once home to Moche and Chimu cultures that predate the Inca!
Dancing is a huge part of Trujillo culture. The traditional Marinera dancing reaches its height each year at a weeklong international festival.
It is hard to argue against life here as you are also a mere 15 minutes from the popular beach town of Huanchaco. it's important to note, however, that expats will face less opportunity for employment.
Culture and Great Weather
Culture and Great Weather
Trujillo
Trujillo is the place to go for beaches and good weather. This comes at a cost, as there are far fewer employment opportunities here than in other areas. It's home to a vibrant culture and hosts annual festivals.
Arequipa
Arequipa is the second largest city in Peru. She is nestled between the Pacific Ocean and the lower Andes which surrounds you with incredible geography.
The most beautiful Plaza de Armas or town square in Peru is located inside the city with monstrous volcanoes in the background and the Basilica Cathedral spanning a whole side of the square.
The stunning layout of the town makes it. agreat place to walk around on a lazy sunday. While the cheaper cost of living compared to Lima will help you enjoy the 300 days of sunshine Arequipa sees every year.
Family-Friendly Neighbourhood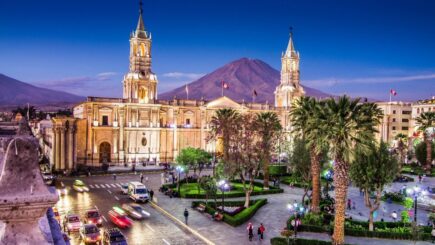 Family-Friendly Neighbourhood
Arequipa
Arequipa is more laid-back than Lima and Cusco. It's generally a safe area and not as expensive to live in. The city boasts a unique landscape and offers some of the best examples of mestiso culture.
Peru Culture
Moving to Peru will present its share of ups and downs. But if you are well-traveled, a dramatic culture shock won't be waiting for you upon your arrival.
Peru has deeply rich history and traditions that were born from being a cultural and political centerpoint of the Inca and Spanish empires.
Because of the vast changes in the populace, there are varied ancestries and sub-cultures. These include the indigenous, Quecha, and Aymaras, Mestizos (indigenous and European), and European/Asian.
Peruvians are friendly and welcoming by nature. They're also generally quite reserved, which will help you settle in a bit easier. Greetings are the stand handshake while it is common for indigenas to avoid eye contact.
Expats tend to hang within their social and work bubble. This bubble can quickly grow the more they learn Spanish.
Pros and Cons of Moving To Peru
There are many reasons to make changes to your life, to mix things up, and bid adieu to banality. But nothing in life is perfect, even in Peru. Here are some pros and cons:
Pros
The Food – Peru has an amazing variety of local dishes that are incredibly tasty and super cheap.
Travel Opportunities – To be so close to so many national parks, heritage-listed places, and stunning coastlines is a blessing.
Cost of Living – Life in Peru is pretty cheap if you stick to local places. You're dollar goes much further here.
The People – While learning Spanish may be a big hurdle to jump, you will be well-rewarded.
Cons
Healthcare – You will have to take out private health insurance to get decent healthcare in Peru.
Language Barrier – Your ability to speak Spanish directly impacts employment opportunities and your social life.
International Travel – It will be hard to get home at short notice, with few direct flights.
Import Costs – The days of going onto Amazon an ordering something will now cost a fair chunk more.
Living as a Digital Nomad in Peru
The Digital Nomad scene in Peru is less established than some of the more popular hubs in Medellin and Playa del Carmen, but there is no reason Peru can't grow its DN scene.
Neighborhoods like Minflores in Lima seem perfectly built for an influx in online workers. The infrastructure is strong and the restaurant scene including the famous Pizza Street is bustling with locals and tourists alike.
One thing potentially holding back Peru in general from becoming the next Digital Nomad capital is its lack of decent internet. This is especially the case outside of Lima.
Internet in Peru
Internet capabilities in Peru will shift and change as you leave the main cities of Lima, Cusco, Arequipa, and Trujillo. You won't run into major issues simply uploading a basic file, but video conferences and large uploads/downloads will need to be planned ahead of time.
Peru has a low rank when it comes to internet speeds. Around the country, you'll find average broadband speeds of 28Mbps. There are public hotspots, but they are often overrun with users.
Mobile data can be handy if you are moving around the country. Bitel is your best option in terms of overall coverage. You can get 10GB lasting 30 days for $27.
The Future of the SIM Card is HERE!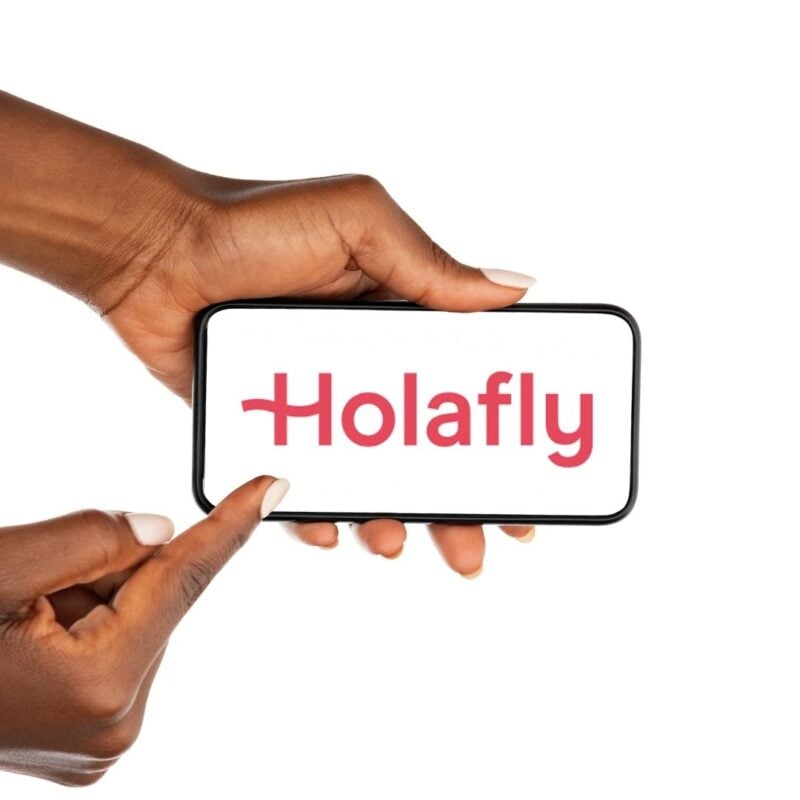 A new country, a new contract, a new piece of plastic – booooring. Instead, buy an eSIM!
An eSIM works just like an app: you buy it, you download it, and BOOM! You're connected. It's just that easy.
Is your phone eSIM ready? Read about how e-Sims work or click below to see one of the top eSIM providers on the market and ditch the plastic.
Grab an eSIM!
Digital Nomad Visas in Peru
There is no Digital Nomad visa for Peru. The most common way around this for online workers is to make your way into Peru on a tourist visa. This can be granted for up to 90 days with the option to extend your visa to a total of 183 days.
Co-Working Spaces in Peru
You may love working online because you can be your own boss and don't have to deal with annoying colleagues. However, the growth of co-working spaces is changing the way digital nomads operate.
There are many co-work spaces in Peru, especially in Lima. They help foster a community of like-minded people and challenge fellow nomads to reach their goals.
Residencia Coworking is the most popular space in Lima and will cost you just $13 a day or $200 a month.
Living in Peru – FAQ
Final Thoughts on Peru Living Costs
Overall, the cost of living in Peru is enough to make even the grumpiest expat smile. While life in Lima will empty your pockets faster, there are other cities like Arequipa that offer the same history, natural beauty, and food scene.
The language barrier will be a tricky one to pass, and healthcare will present its own set of challenges. But life in Peru ultimately rewards those that get out and explore all the country has to offer.
So don't be afraid to make a change and start your journey moving to Peru.
---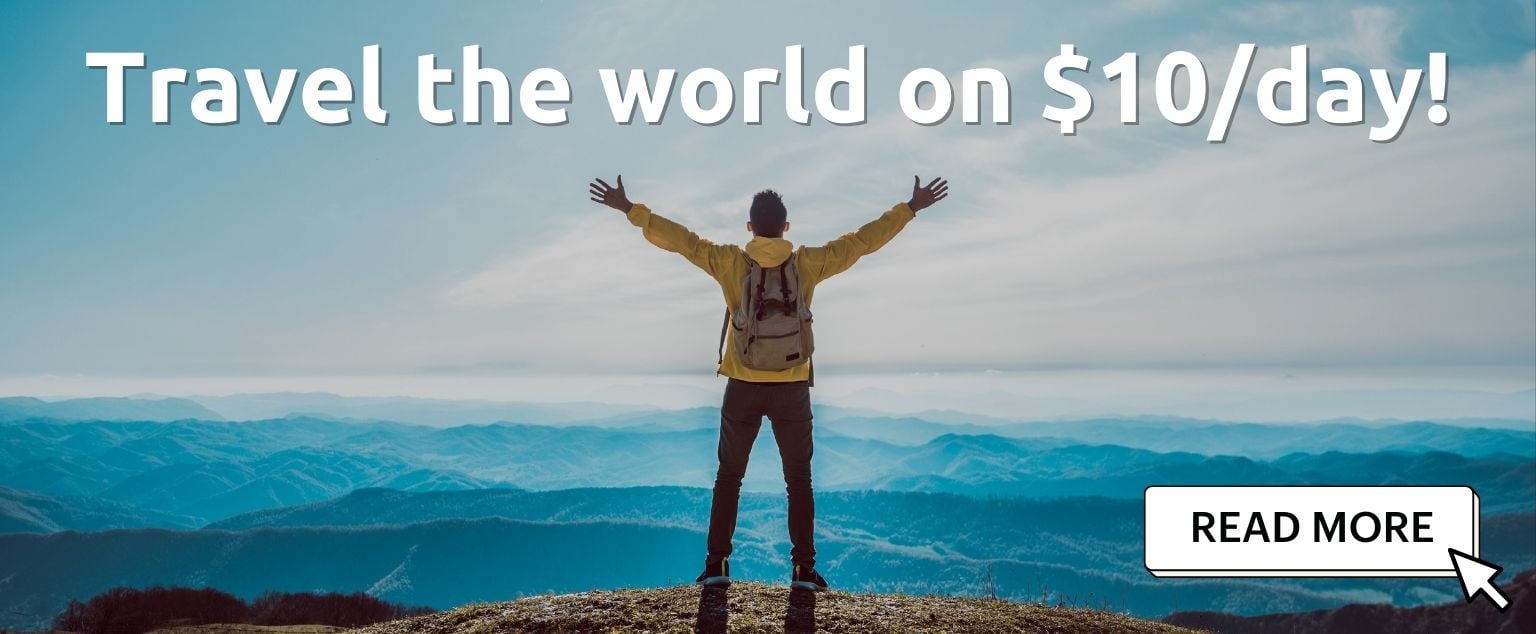 And for transparency's sake, please know that some of the links in our content are affiliate links. That means that if you book your accommodation, buy your gear, or sort your insurance through our link, we earn a small commission (at no extra cost to you). That said, we only link to the gear we trust and never recommend services we don't believe are up to scratch. Again, thank you!