Peru is a great country to take on your first English teaching job! I touched down in September of 2016, did an in-person TEFL course and taught a 6-month contract. Boy was it a great time! And hell if there weren't a lot of challenges.
I'm (finally) writing this guide to give you all the advice my co-teachers and I wish we'd known before we started. I'll paint a picture of what it's like to teach English in Peru and explain how to get to that point and how to manage the actual living in Peru part.
Lots of foreigners get jobs in Peru and of all the jobs I heard of expats doing, English teaching is the best option (unless you brew beer – there's a booming market for that).
I try to keep this guide simple and start from the basics for those with budding ESL careers but if you've done this before, welcome back to the ring! Use the nav below to jump to the sections most relevant to you.

Unlock Our GREATEST Travel Secrets!
Sign up for our newsletter and get the best travel tips delivered right to your inbox.
Why Teach English in Peru?
The Andes. There, I said it.
That was my reason for teaching in Cusco – I grew up in flatland Florida so nothing appealed more than climbing peaks on my days off (or between classes on occasion) and visiting South America's most extensive historical sites.
Here are some more reasons you'll want to teach in Peru:
Pros | Why you NEED to Teach in Peru
Access to Adventures: This country is home to Machu Picchu, the Nazca Lines, Lake Titicaca and ton of other sites that are worth visiting (and that you can read about here).
Lovable Culture: Peru has a culture of hospitality that will make you feel at home while you're eating new (and irresistable) food and hearing strange (and beautiful) languages.
Near-Immediate Hiring: Because most schools won't go through the convoluted process of getting you a work visa, you could show up at a school one day with a CV and your TEFL certificate and be in a classroom the next.
Short Teaching Stints: Many institutes and after-school programs have contract terms of 6 months. This gives you loads more flexibility than countries that require up to 2 years!
Loose Contract Terms: While your lack of visa can leave you feeling uncertain, it also leaves you in a position of power. There's no formal contract tying you to your position at the school. There are tales of mistreated teachers in some countries, but in Peru, a mistreated teacher will just leave and work somewhere else!
Cons | What you should Consider before Teaching in Peru
Low Pay: A break-even salary means you can live all right in Peru but won't be saving any money. Any adventures you take will probably
Border Runs: Most passports can get a tourist visa up to 180 days, the exact length of a contract term. If you don't start the day you land, you'll have to leave the country at some point just to come back for your next class.
Long Hours: You may be teaching 6 classes a day, 5 days a week to earn a living wage. There are different schedules (5 classes, 6 days) and many better schedules, but this is the norm.
How much can Teachers Expect to Make?
English teachers in Peru typically make between $500 and $750 USD per month (about 1700 to 2500 PEN).
That number is a bit scary. But consider the living wage in Peru is around just $295 USD per month (1000 PEN), so you could be making around double or more that wage.
I taught in Cusco. When I taught 30 contact hours per week, I made $500. When I put in 35 contact hours, I made $580. This was well enough to live in Cusco. For more details on monthly budgets, skip to the Living in Peru section.
Requirements for Teaching in Peru
I've already covered the general lack of requirements compared to other countries. Most notably, no visa. Here are some things you will need to teach English in Peru:
Native or near-native English proficiency: Most teachers who can prove English proficiency will be able to teach at institutes and schools across Peru. There are some institutes, however, that will require teachers to hold a passport from an English-first country.
TEFL Certificate: Most institutes will also require a TEFL certificate, proving basic training in English teaching. Most schools need only the basic TEFL certificate, so you can take a course online and be fine.
English Teaching Experience: If you're applying to a higher-paying job, you're likely to need experience teaching already. Otherwise, you're totally fine going in with just a TEFL.
Living Expenses: On some occasions, your school or institute might ask you to prove funds when going into the country. This could be anything up to $2,000.
180-Day Tourist Visa: This isn't issued by your institute and isn't usually technically required, but having the longest-possible visa will make your teaching contract much smoother.
These restrictions are pretty light compared to many other countries, making Peru one of the easiest countries for new English teachers. Since there's usually no visa, you can arrive in-country and find a job while there. In fact, that's what I recommend doing if you want to travel around; once you start teaching there's only so far you can go on the weekends.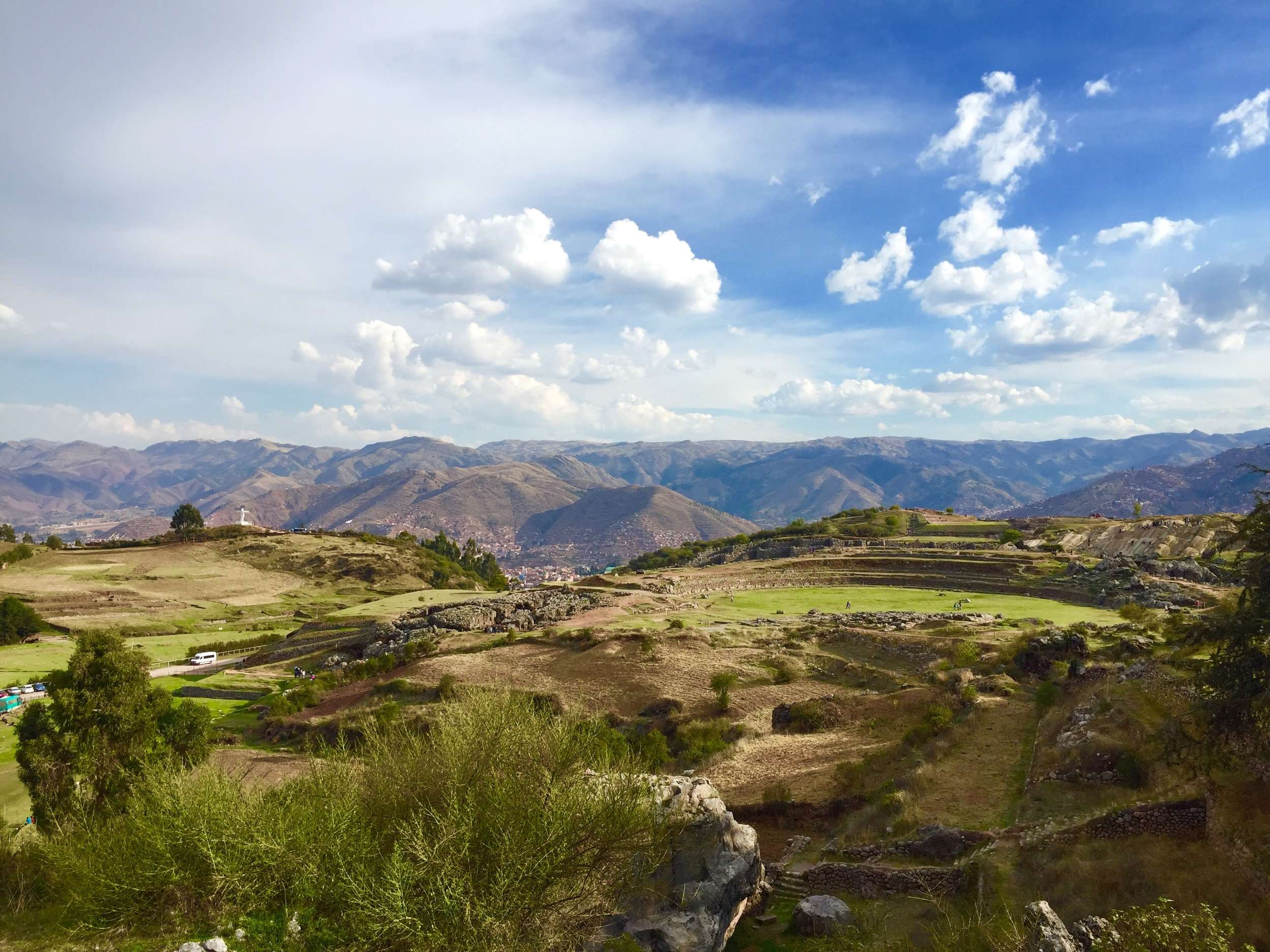 Where to Get TEFL Certified
If you show up in Peru without a TEFL certificate, you're going to have a hard time getting a decent job with a decent wage. It can be done, but you might not get lucky. Fortunately, most institutes in Peru are fine with an online TEFL course, so you can get certified whether you're planning a career change a few months out or are already in Peru and need to take the course before you apply for that job.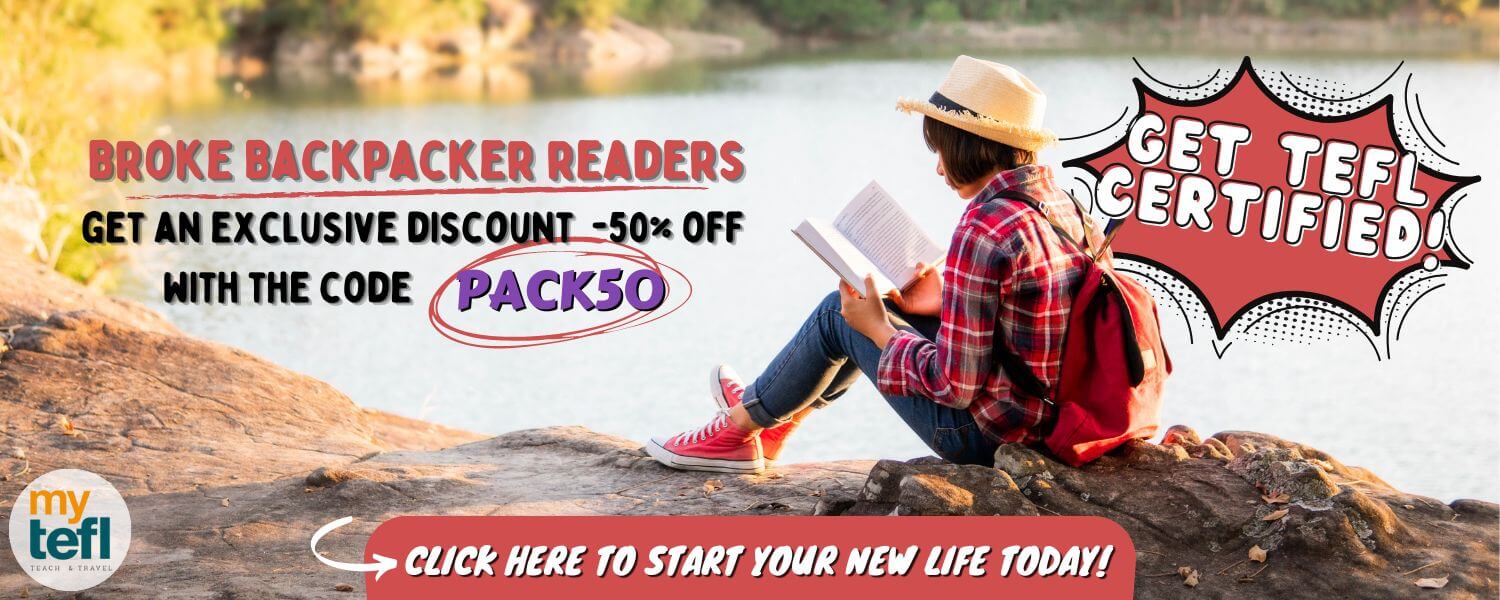 Online TEFL Certificates
There are tons of places to get TEFL certificates online. Some of them are phoney. These are usually video-only courses where you don't talk to someone or lesson prep on your own and they won't help you teach English on the ground.
Here are some of our faves:
The myTEFL 140-hour course is the gold standard of TEFL certificates. It is accepted by any country, and prepares you for a career of English teaching. This is an ideal course for those wanting to teach online.
MyTEFL does an awesome job at teaching the skills you need to manage a classroom, and transfer your knowledge to your students.
They also offer a 120-hour course!
Let's TEFL is the next best online TEFL certificate, and is the best for those needing a refresh of English rules themselves before hitting the classroom. If it's been a long time since you've taken a grammar class, you're going to want to brush up.
It is a 120-hour course that will have you ready and raring to share some knowledge!
TEFL Pros isn't the most hands-on certificate, but their course is usually the cheapest. Plus, they've got a free trial so you don't need to drop money to see what this is all about!
Getting your TEFL in Peru
There are advantages to getting an in-person TEFL certificate rather than an online one. The first is that you'll get practical, hands-on learning in a classroom that you won't get behind a computer.
There are a few options for getting a TEFL certificate while in Peru (like I did). First, you can just do the course online while in Peru. That's probably not why you're reading this though. Here are a few schools that offer in-person TEFL courses:
Maximo Nivel, Cusco: I got my TEFL certificate here in September 2016. Shout-out to Mama Clau Clau, the best teacher in the world who's now the curriculum designer for the TEFL program! Sean, the new (as in 3 years already) TEFL instructor taught English back in the day just next door to me. The TEFL education here is first-class. Since MN is also and English-teaching institute, the course includes lots of practical teaching time – actually teaching whole lessons in front of a class of real English students. This way, you can apply to your first teaching job and say, "Yes, I have English teaching experience."
Teaching House, Lima: I haven't been here, I don't know of anyone who studied here, I don't necessarily endorse Teaching House. I'm just throwing out this option if you're in Lima and want to check it out. You can get a CELTA certificate here instead of a TEFL, but the difference is minimal and you can apply to most jobs with either one (don't let either certificate course convince you otherwise).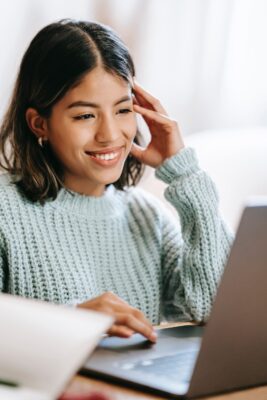 Earn $$$ ONLINE Whilst Travelling the World!
Keen to live the digital nomad dream while travelling the world? Who the hell isn't?
Teaching English online is a surefire method to earn a consistent income on the road. Work from anywhere, change some lives, and earn some dollaridoos while you do it!
Check out this detailed article for everything you need to know to start teaching English online.
Where to Teach English in Peru
Oh man, with loads of geographical options available, how do you choose where to teach? And moreover, how do you select between all the different types of schools and institutes!? You listen to me, that's how. I'll break down all the options by area.
Teaching in Lima
The province of Lima contains over 25% of the population of Peru (the actual city of Lima is a very small part of the metropolitan area).
English teachers in Lima mostly work at English institutes for professionals or meet with private clients. If you've been in Lima a while and have a good reputation, private clients might be your best bet.
While I've heard rumor of the fabled university job, the reality is these jobs don't open very often and are highly competitive. If you find one of these on a job board, apply right away and let me know if you get it!
Lima is the most urban environment in Peru, so if that's your thing, hunt around the community of Miraflores for jobs teaching to wealthy professionals.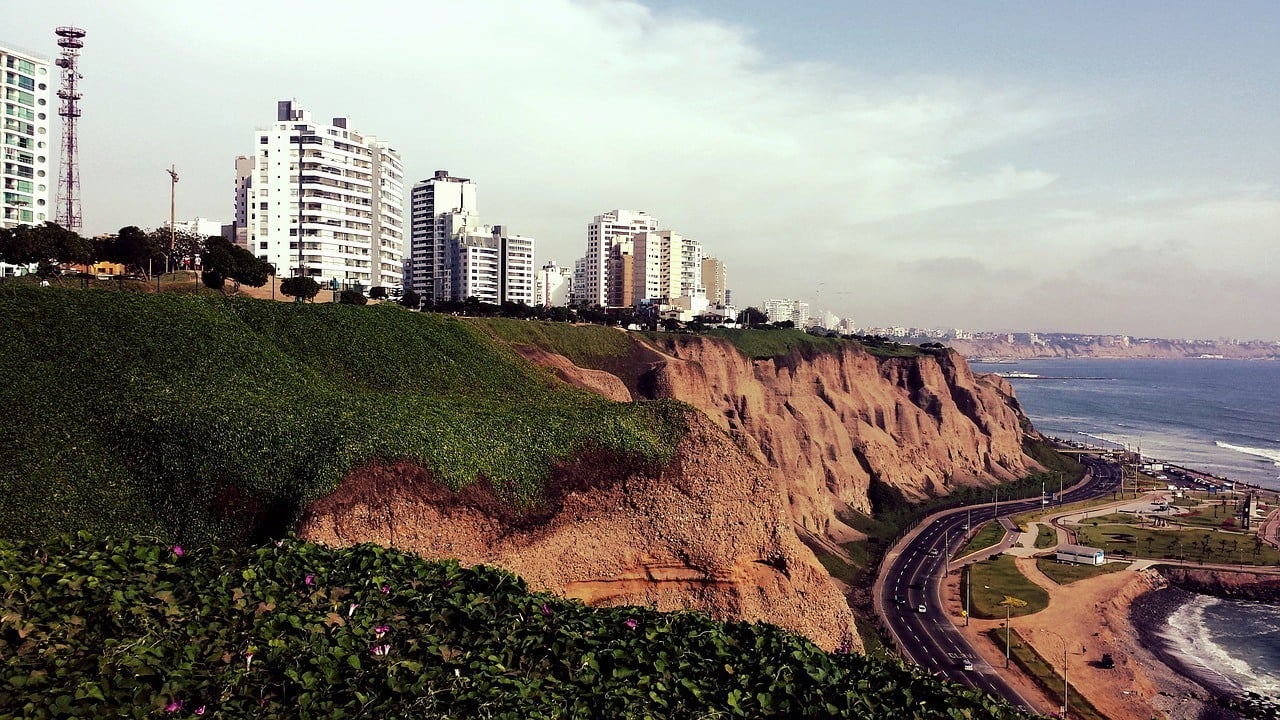 Teaching in Cusco
Aye, me encanta Cusco!
I lived here 8 months in the areas of Cristo Pobre and San Blas. Cusco is the backpacker's dream. Parties in the city square, local markets on the walk home and adventure just over the hills that wrap around the chaotic urban center.
Loads of people are employed in hospitality and tourism, meaning an above-average interest in learning English. Cusco isn't wealthy, though. You'll be hugging closer to the $500 end of the salary spectrum working at a private English institute like Maximo Nivel or a private school. While I was in Cusco, it was very easy to find a job on the ground if you have a TEFL certificate. I imagine it's the same now. Lots of travelers also join English-teaching volunteer programs in and around Cusco. Obviously you won't get paid for these.
Cusco is best for travelers who are in it for the experiences. And oh, the experiences you'll have! Treks around the grand mountains of Salkantay and Ausangata, visiting the magnificent ruins at Machu Picchu and Saksaywaman, practicing yoga and drinking craft beer in the Sacred Valley. You probably won't be saving money, but what you make while teaching will offset your living costs so you're not spending much of your savings either.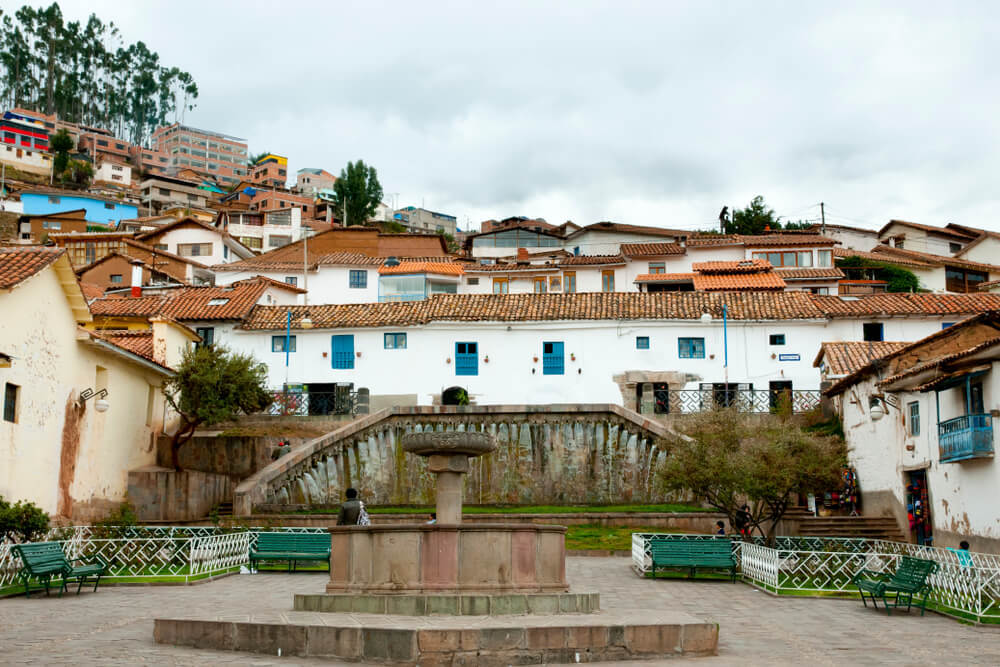 Other Spots for Teaching in Peru
Arequipa and Trujillo are also mid-sized cities with some demand for English teachers. In my opinion, there's nothing inherently better about these spots than Cusco or Lima so I'd recommend going to one of these cities only if you can find an irresistible job.
Is This the Best Travel Pack EVER???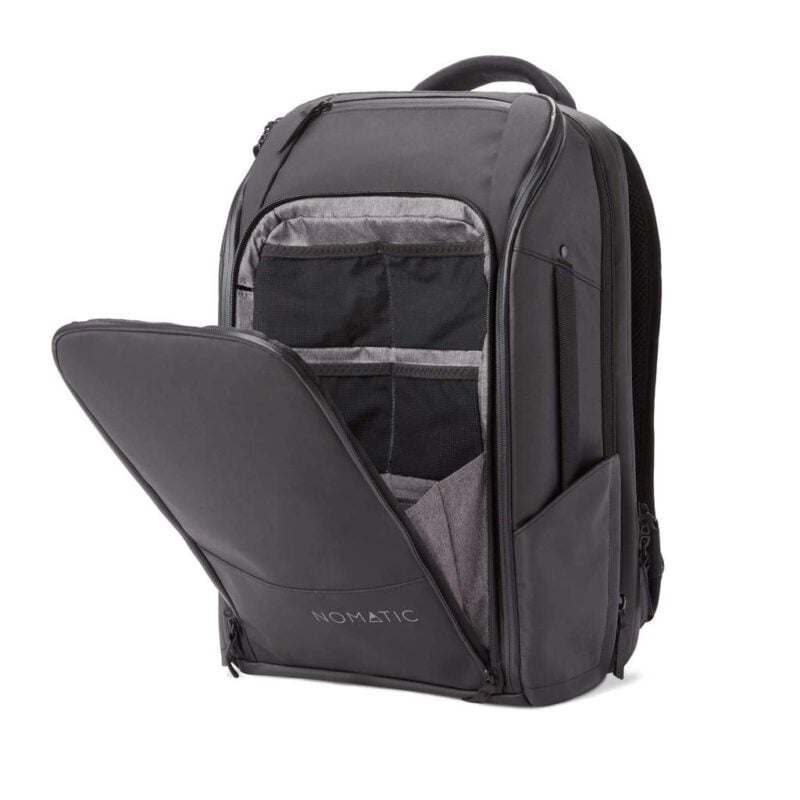 Living in Peru and Teaching Online
The other option, if you're looking to make some money while traveling/living in Peru is teaching online. You can do this from anywhere, of course, but the low cost of living in Peru means you'll have to work relatively fewer hours for clients in wealthy countries to make ends meet.
Internet in most of Peru isn't world-class. It's regularly slow because of the weather and cuts out entirely in some remote regions. You can do a few things to ensure success teaching online in Peru:
Get a SIM card. If the wifi goes out, you'll have a second chance to catch your English lesson. Claro has the best signal in most areas.
Meet with private clients and build rapport with them. If you have connection trouble during a lesson they can forgive you and you can credit them another session. If you're working for a company, you won't have this flexibility.
Work outside normal business hours. If you can teach early in the morning or late at night, you'll have more available bandwidth and higher chance to go through your sessions without issue.
You can teach with companies like VipKid, where you're likely to have a set schedule, or through tutor marketplaces like iTalki where you'll have to work out a schedule with clients who hire you.
If you can procure your own clients without one of these platforms, you've got a golden ticket to success teaching and living in Peru!
How to Find a Job in Peru
The English teaching job market in Peru is largely informal. Most institutes don't offer any visa assistance, which means the process from application to orientation is very quick.
Here are the steps to take if you're going to get a job at an English institute:
Put feet on the ground. Whether you move to the area right away or you travel around Peru to get the feel for different areas, let yourself experience Peru before you commit.
Put together a CV. This should have

your full name
nationality
visa duration
photo
English background
educational background
teaching experience
teaching certifications.

Show up to institutes and schools you're interested in. Present them a copy of your CV and TEFL certificate. Smile! Chat with the administrators. If they have a position open right now, they'll tell you. If they don't, they're significantly more likely to reach out to an applicant who showed up in person, proving they're ready to work ASAP.
When exploring offers, ask hard and specific questions about the terms.

Will they help you apply for a visa?
If not, will they financially help you do a border run when it comes time?
How many classroom hours are expected per week?
Are you expected to plan lessons? (Make sure you know the specifics of this; lesson planning can add significantly to your workload)
Can the school help you find housing if you need it?
Can you talk to some current or past English teachers from the institute?

Do everything you can for your students' success but take note how your company treats you and the students. If you're valued, stay and work hard. If you're not valued, shop around for your next English job.
I saw a few teachers get jobs this way and almost everyone who taught concurrently with me went on to teach elsewhere using this method.
Online job boards also advertise loads of teaching positions in Peru and around the world, but you won't get a good idea of what's actually happening on the ground. I recommend visiting in person any jobs you find on one of these boards – before you commit to anything.
Living in Peru
Now for the good part! For me, teaching English in Peru was a means to the end of living in Peru. For more details of experiencing Peru, check out our travel guide. What follows are the extras for staying in Peru longer-term.
Safety
When I told family I was moving to Peru to try out this English teaching thing, a glimmer of excitement would faintly glance across their faces before automating to the question, "But is it safe?"
They have good reason to be concerned, given the general unrest that haunts Latin America and the US's tendency to stoke hysteria. Peru is safe and unsafe (just like your country). When you arrive, take extra precautions to not be alone and to look like you know what you're doing. If your flaunting valuables, including your phone, those might get lifted.
Take advice from people on the ground – find out what the safe areas to live are and what times you should take a cab instead of walking. Know that the larger cities tend toward more crime against tourists, though nonviolent opportunity crimes are likely to happen anywhere.
Once you've spent some time in Peru, you'll develop a feel for situations. You'll be able to loosen up when you know you're in a secure area and avoid questionable situations altogether.
Read up on more Peru safety tips before you go, but don't let anything you hear convince you that you can't move to Peru!
Month to month payments, no lock-in contracts, and no itineraries required: that's the exact kind of insurance digital nomads and long-term traveller types need. Cover yo' pretty little self while you live the DREAM!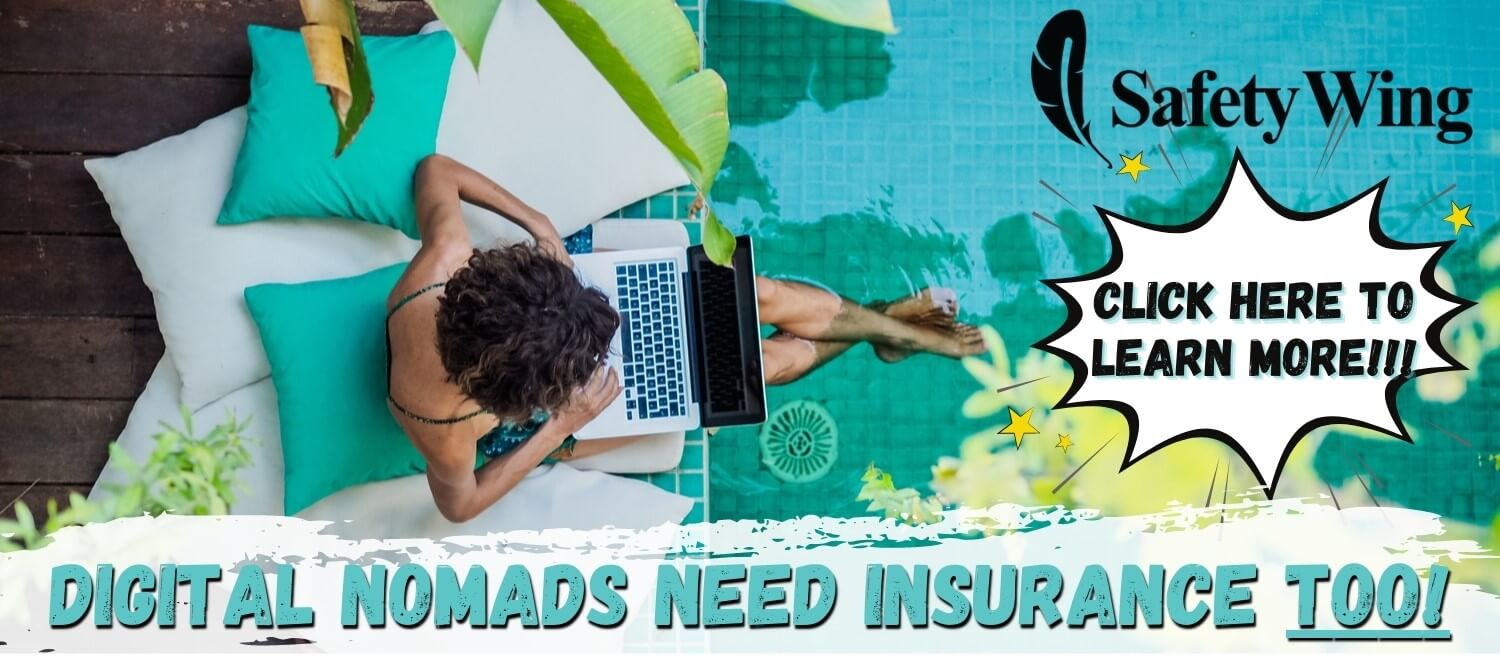 SafetyWing is cheap, easy, and admin-free: just sign up lickety-split so you can get back to work! Click the button below to learn more about SafetyWing's setup or read our insider review for the full tasty scoop.
Monthly Budget
This monthly budget assumes taking some money-saving steps to stay within the lowest acceptable teaching salary of $500. If you make this salary, you're going to want to bring a little savings with you to make yourself more comfortable.
| | |
| --- | --- |
| Flying to Peru (from US) | $200 – $500 |
| Accommodation: | $100 – 300 |
| Food: | $150 |
| Transport: | $10 – 50 |
| Entertainment: | $100 |
Money-Saving Tips
How can living in Peru be so cheap? Self-sacrifice, that's how. Honestly, if you go into Peru without a plan for how you'll save money, you'll end up spending more than you need and wiping out your budget. You can easily stay within it though like I did! Here's what you can do for each of the areas listed above:
Accommodation is hugely variable between different areas. I lived in 2 apartments in Cusco. They were both nice enough for my liking – one had a beautiful garden but the other had an awesome view – and each were just under $100/month. Expect to pay more in Lima for a smaller space and, of course, as you get further away from the city center, you'll get cheaper prices. Don't book anything online! Contact owners in La Rueda de Negocios newspaper or from fliers on the street. You can negotiate the price down with the ole' it's nice but more than I can afford line.
Food will be insanely more expensive in a supermarket than a local market. Same when you compare western restaurants to menu del dia places. Your best bet is prepare all the yummy yummy food you want at home and eat at a menu del dia place for lunch. You can eat off 5 PEN every meal, lowering it further by cooking with your roomies or negotiating a lower price-per-month at a menu place.
Transport can cost you nothing if you're living near work and you don't care to explore any further out. If you're just a bit further away, expect to get a cab if there's rain. Transportation around Cusco is also cheap, but only the top-tier busses are advertised online. Talk to locals about how to get to your destination – there might be a cheaper bus or colectivo. If you've got no inside knowledge go to the bus station and compare the advertised prices instead of booking online, but ask about amenities like toilets.
Entertainment is completely up to you. I'm not a wild lad so I drank and ate out on $100/month, just at the weekends. This is where you're going to want to bring in some of your own money to live it up a little. My best money-saving tip here is to have a nice enough space to pregame at home so you and your friends aren't spending loads on drinks out. Plus, if we're all meeting at yours, you have the high ground to ask your friends to bring the lion's share of the booze.
Speaking the Language
Maybe you've heard that Spanish isn't the only language in Peru, and that's true! Quechua, Kichwa, Ayamara and a helluvalot of others are represented in Peru's indigenous people. I learned a little Quechua but there weren't any great schools at the time so it was difficult.
If you're going to learn one language though, learn Spanish. Almost everyone speaks it (those that don't live in remote areas) and it's arguably the second-most useful travel language after English, which I assume you speak quite well!
Fortunately, you don't have to speak Spanish to work most teaching jobs in Peru. But you'll want to speak a bit to make your life easier, I'm sure.
If you're in Cusco or Lima, there will be plenty of in-person Spanish courses available. Ask where you're teaching if they have recommendations or special offers for teachers to learn.
Final Thoughts on English Teaching in Peru
Peru is an awesome country for first-time English teachers and budget-minded adventurers. Finding a job is a whole lot more simple than in some countries and wherever you are, you're likely to have spectacular seascapes, mountainscapes or desertscapes nearby to explore.
If you've taught English in Peru, write below to tell us about it! Otherwise I wish you the best on your future adventure!
---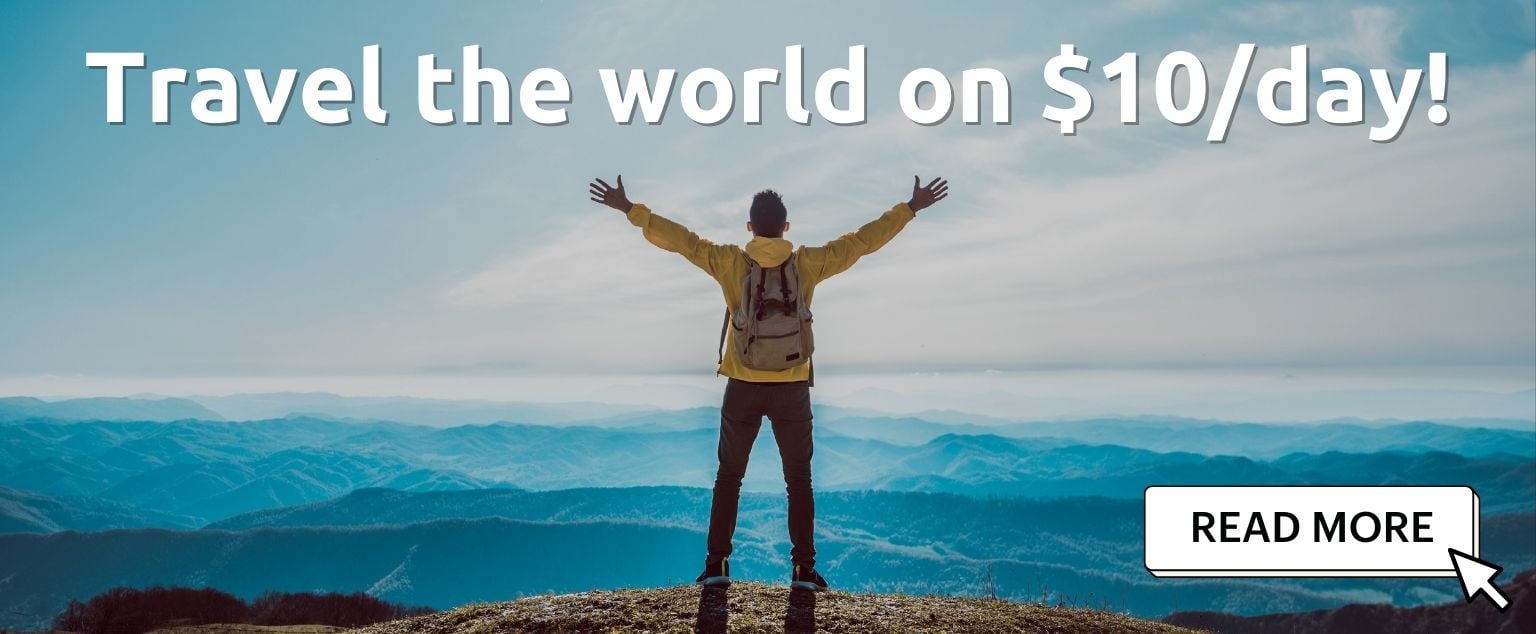 And for transparency's sake, please know that some of the links in our content are affiliate links. That means that if you book your accommodation, buy your gear, or sort your insurance through our link, we earn a small commission (at no extra cost to you). That said, we only link to the gear we trust and never recommend services we don't believe are up to scratch. Again, thank you!