The crystal clear waters of the red sea, along with the chaotic energy of Cairo, provide the perfect backdrop for a country rich in culture and religious celebrations. From the ancient mysteries of the Festival of Osiris to modern festivities such as Eid al-Fitr, there's no shortage of unique festivals taking place throughout Egypt.
As the history of the region goes back centuries, many of the festivals are steeped in ancient traditions and rituals. No matter what time of year you visit, you're sure to get caught up in the excitement of one of Egypt's colorful celebrations.
Many come to explore the ancient pyramids and temples and while that is a must-do in Egypt, it makes your time all the more exciting to take off the tourist cap for a day or two and immerse yourself in the culture. Over the years, Egypt has grown to be predominantly Muslim, so many of the festivals are celebrated to honor Allah and his teachings but many Egyptians still pay homage to the old gods and goddesses of Egypt's past.
Festivals in Egypt
Many people know Egypt for its long-standing festivals, the most notable example being Ramadan. However, there are smaller religious and cultural celebrations all throughout the year!
If you're looking to explore different faiths and cultures, then visiting Egypt is the place for you. Here is a list of some of the best Egyptian festivals!
Coptic Christmas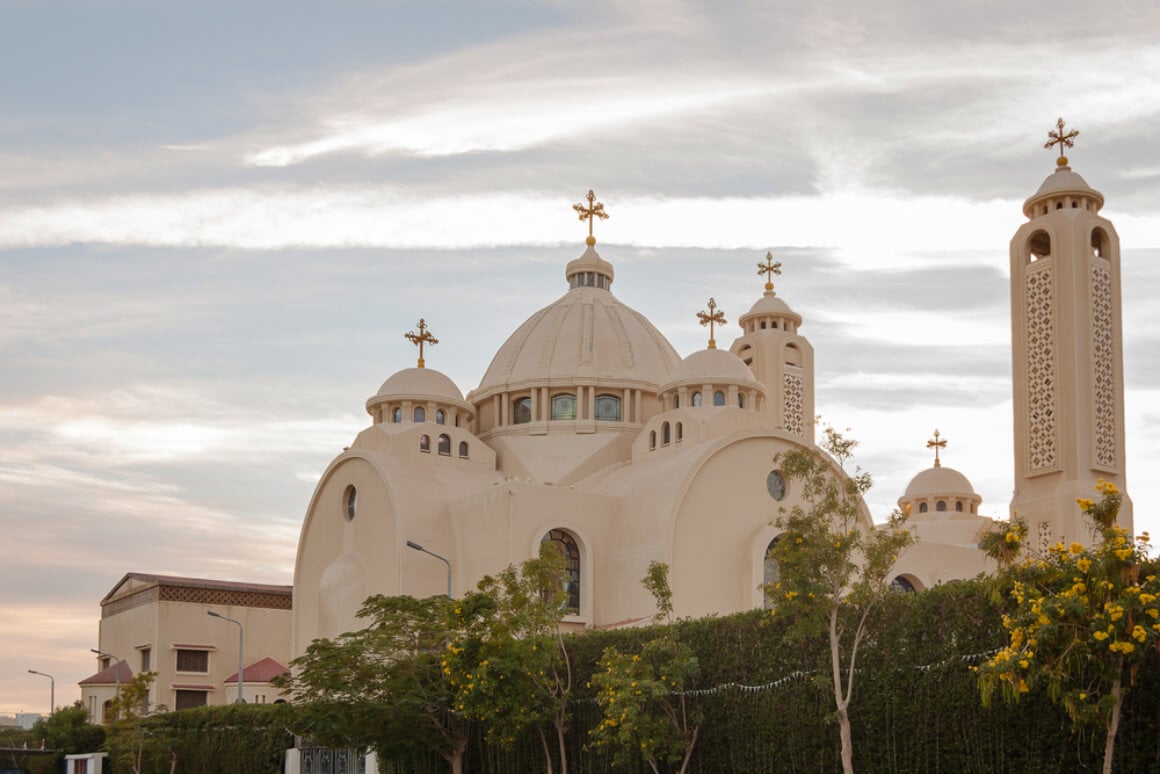 When: January 7th
Where: All over Egypt
While many of us celebrate Christmas on December 25th, the Coptic Orthodox Church in Egypt marks Jesus' birth on January 7th. So every year this day is filled with colorful processions and festivities that honor the life of Jesus.
Even though Egypt is a Muslim country, there are still over 10 million Christians living in the country, so celebrations of this festival can be felt all around.
Even though Coptic Christmas is technically just one day out of the year it is prepared for well in advance as many people begin fasting on Nov. 25. Cutting out meat and dairy products from their diet, the Coptic prepare for spiritual cleansing before celebrating Christ's birth.
Just like in other countries, children in Egypt wait eagerly for Christmas and Father Christmas to arrive. Santa is known as Baba Noel in Egypt, and he loves it when the kids leave him Kahk – an Egyptian treat – in exchange for their gifts.
Where To Stay
Located in New Cairo, this 4-star hotel is perfect for getting involved in the street processions while also having a lovely place to retreat to after a day of celebrating.
Eid Al Ghetas
When: January
Where: All over
After the excitement of Coptic Christmas dies down, Egyptians celebrate Eid al-Ghetas, commemorating the baptism of Jesus. This is an important event for the Coptic Christians who believe that Jesus was baptized in the Jordan River.
However, Koran also refers to the baptism of Jesus and so it is celebrated by both religions in Egypt. This festival is celebrated with special prayers, sermons, and processions that take place all over the country.
On this day many mosques hold special prayers which you can join in with if you wish. The celebrations usually take place over several days with traditional performances such as dhow boat parades, and family picnics.
On this special day, Egyptians enjoy a wide variety of traditional sweets. Yum! This is the perfect opportunity to try some of Egypt's most famous desserts, such as kanafeh and baklava.
Where To Stay
Wake up to the beautiful pyramids outside of your balcony at the Pyramids Planet Hotel and Spa. This budget-friendly hotel is perfect for enjoying the sights and sounds of Egypt while also being close to the festivities.

Do You Want to Travel FOREVER??
Pop your email in below to get a FREE copy of 'How to Travel the World on $10 a Day!'.
Sun Festival
When: February
Where: Abu Simbel
The Sun Festival at Abu Simbel is a can't-miss festival in Egypt. Celebrating the sun god was of utmost importance to ancient Egyptians, as he was their most worshipped deity. The festival in his honor is held biannually at Abu Simbel temple, where the sun's rays touch the innermost parts of the temple during February and October.
Only the statue dedicated to Ptah, goddess of darkness, remains in shadow during this time. Other important deities like Ra, Ramses, and Amun become illuminated, creating a spectacular scene for all those present at the temple.
Every year thousands gather around the temples at Abu Simbel to witness an incredible phenomenon. As the sun rises, it illuminates the entire temple complex, creating a magical atmosphere.
The Abu Simbel sun festival is a rare opportunity to immerse yourself in ancient Egyptian culture. The temple at Abu Simbel is one of the most impressive archaeological sites in the world, and experiencing it during the sun festival is an unforgettable experience.
Whether you watch from afar or get involved in the celebrations, this festival is sure to be a highlight of any trip to Egypt!
Where to Stay
Treat yourself to this Nubian house that is located only 1.7 km from Abu Simbel. Many people will be driving the 3 hours from Aswan, but not you. You can relax and enjoy the sunset on the terrace and be fully rested for the festival.
Ramadan
When: April – May
Where: All over
I am sure we are all familiar with Ramadan, or at least with the concept of fasting during this Islamic holy month. However, it is also celebrated in Egypt with great enthusiasm and joy.
During Ramadan, Muslims fast from sunrise to sunset and abstain from food and drink until the sun sets. Then they break their fasts with a meal called Iftar which often includes traditional Egyptian dishes like mahshy and fatteh. This is also a time for spiritual reflection and to enhance one's connection with God.
During this month, mosques are packed with people performing Taraweeh prayer late into the night. It is not uncommon to see people in the streets at 2 am praying – it is truly an incredible sight to behold!
The month of Ramadan also brings with it a festive atmosphere. Markets, malls, and stores are open late into the night as people shop for Eid ul-Fitr celebrations which follow soon after. In my opinion, it's best to experience this festival in Cairo. The streets come alive in the nighttime and are filled with hustle and bustle like nowhere else.
It is important to understand that what you can do during the day during Ramadan is different from the rest of the year. Alcohol is typically not served and there are no public concerts or events during this month. Some shops are also closed because most of the country is not eating or drinking during the day.
Ramadan is a special time in Egypt and the atmosphere it creates is like no other. It's a great opportunity to experience this beautiful country from an entirely different perspective!
Where to Stay
Relax in the Sinai during this month and take in the incredible views at this 5-star resort that is right on the beach and perfect for fasting and reflection.
Sphinx Festival
The Sphinx Festival is an annual celebration held in the charming town of El Gouna on Egypt's Red Sea coast. It takes place over five days and features several exciting events such as boat races, parades, fireworks displays, and concerts.
Bringing together people from all around the world, the festival celebrates ancient Egyptian culture with a modern twist. The highlight of the event is a spectacular parade led by horses dressed as ancient sphinxes and accompanied by chariots carrying musicians, dancers, and costumed actors.
The Sphinx Festival also includes several art exhibitions showcasing local talent. From traditional paintings to modern sculptures, there is something for everyone. The atmosphere at the Sphinx Festival is one of pure celebration and joy. The locals are especially friendly and welcoming throughout the event, making it a great opportunity to mingle with some of Egypt's most interesting people.
The town of El Gouna is stunningly beautiful, offering visitors the opportunity to escape their day-to-day lives and experience something truly special.
Where to Stay
Enjoy the coastal atmosphere at this 4-star hotel in El Gouna, perfect for spending your days by the pool and your evenings at the festivities! The bungalows on the water offer the best views and the most relaxed atmosphere.
Have you sorted your accommodation yet?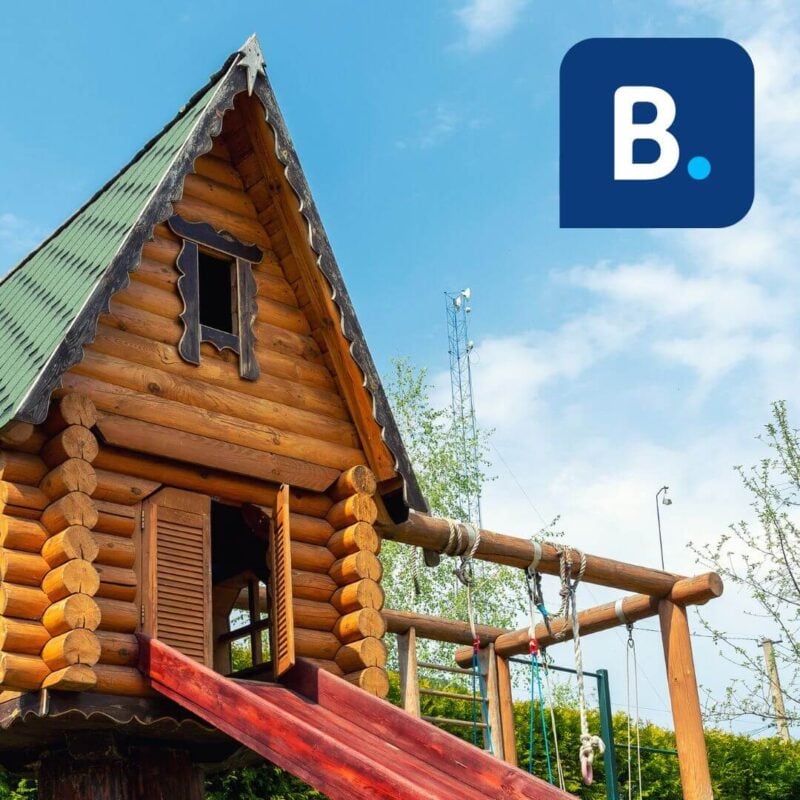 Get 15% OFF when you book through our link — and support the site you love so dearly 😉
Booking.com is quickly becoming our go-to for accommodation. From cheap hostels to stylish homestays and nice hotels, they've got it all!
View on Booking.com
Eid Al Fitr
When: May 3
Where: All over Egypt
Eid al-Fitr is one of the most important festivals in Egypt and is often considered one of the holiest days of the year. This holiday typically lasts around 1-3 days and marks the end of Ramadan. It is a time for family and friends to come together and make merry and break the fast that they have been observing throughout the holy month.
Eid al-Fitr is celebrated with a massive feast, typically featuring traditional dishes such as mahshy, fatteh, and koshary. You can also expect to see plenty of music and dancing, particularly in urban areas like Cairo and Alexandria.
The streets are filled with joy and excitement on Eid al-Fitr. Most people wear their best clothes, and there is a great sense of community as everyone comes together to celebrate. It is such a fun time to see the streets come alive with people and to soak in the festive atmosphere.
Eid al-Fitr is an incredibly important time for Egyptians and it's a great opportunity to witness their sense of joy and unity.
Where to Stay
Enjoy beautiful views of downtown Cairo from this luxury hotel in the heart of Egypt's capital! With its sophisticated rooms and elegant decor, it offers an unforgettable experience at a low cost.
Sandbox Music Festival
When: June
Where: El Gouna
The Sandbox Music Festival is an annual event that takes place in El Gouna on Egypt's Red Sea coast. This is the biggest electronic music festival in Egypt and it brings together some of the world's top DJs, producers, and musicians.
The festival is held over three days with different stages spread throughout El Gouna. Each stage has its own special atmosphere and line-up of artists playing a wide range of music from house and techno to dubstep and hip-hop.
Sandbox brings about free expression and creativity, which is why it's the perfect place to explore new sounds and styles. The festival also features art installations, interactive workshops, and plenty of food stands with delicious local cuisine.
The Sandbox Music Festival is an amazing opportunity to experience Egypt's vibrant nightlife, experience the younger generation's culture, and get lost in the musical energy of the Red Sea coast
Where to Stay
Staying at this adults-only resort is the perfect way to experience El Gouna! Located on the beach and designed with minimalistic decor, it offers a tranquil environment with plenty of activities to enjoy nearby.
Eid Al Adha
When: July
Where: All over Egypt
Eid al-Adha is a major Muslim holiday celebrated throughout Egypt, it is the second holiest day behind Eid Al-Fitr.
This four-day religious festival in Egypt marks the end of the annual Hajj pilgrimage to Mecca and commemorates Prophet Abraham's willingness to sacrifice his son Ishmael to God. The first day of Eid al-Adha is marked by an early morning prayer known as Salat Al-Eid.
The day is then filled with feasts, gatherings, and exchanges of gifts among family and friends. One of the most important parts of the celebration is sacrificing an animal in remembrance of Prophet Abraham's sacrifice. The meat from these animals is divided into three parts – one for the family, one for relatives and friends, and one for the poor.
The second day of Eid al-Adha is a public holiday in Egypt and many take this opportunity to enjoy time with family or attend special events taking place throughout the country. On the third day, a large procession takes place at Al Azhar Mosque in Cairo where millions of people gather to celebrate and pray.
Eid al-Adha is a special time that brings together Egyptians in celebration, remembrance, and gratitude. It's an amazing opportunity to experience the culture, hospitality, and religious devotion of this ancient country.
Where to Stay
Stay on the Nile riverbank at this four-star hotel, conveniently located in downtown Luxor. Enjoy a relaxing stay with stunning views of the city and hot air balloons taking flight in the morning.
Is This the Best Daypack EVER???
Islamic New Year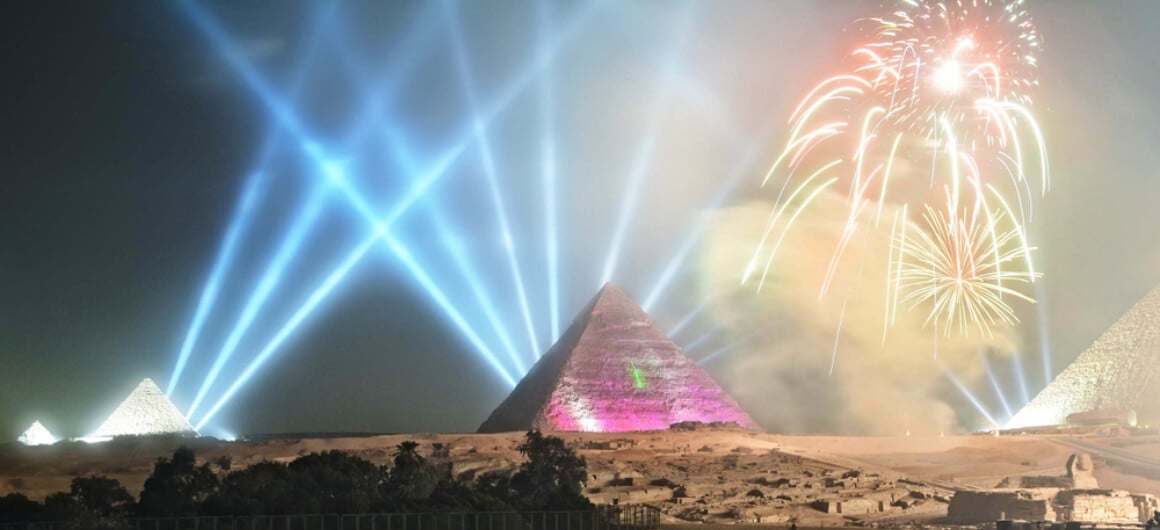 When: July | August
Where: All over Egypt
The Islamic New Year marks the beginning of a new Hijri year according to the lunar calendar. The new year starts in September or August and is marked by special prayers in mosques throughout Egypt.
The Islamic New Year, also known as the Hijri New Year, is a time for reflection on the previous year and setting new goals for the coming year. It's also a chance to celebrate with family and friends, enjoying traditional foods such as qatayef, umm ali, and konafa.
On the day of the Islamic New Year, many Egyptians visit shrines or tombs of important religious figures to offer special prayers for health and prosperity. This is also an occasion for people to exchange gifts and enjoy traditional games such as tahteeb (the Egyptian version of wrestling).
The Islamic New Year is a beautiful way to experience the country's religious and cultural heritage. It offers a unique opportunity to deepen your understanding of this ancient civilization and share in its traditions.
Where to Stay
Celebrate the New Year on the banks of the Red Sea in Sharm El Sheik. Enjoy all of the amenities of this five-star resort, including a full spa and a private beach.
Wafaa Al Nil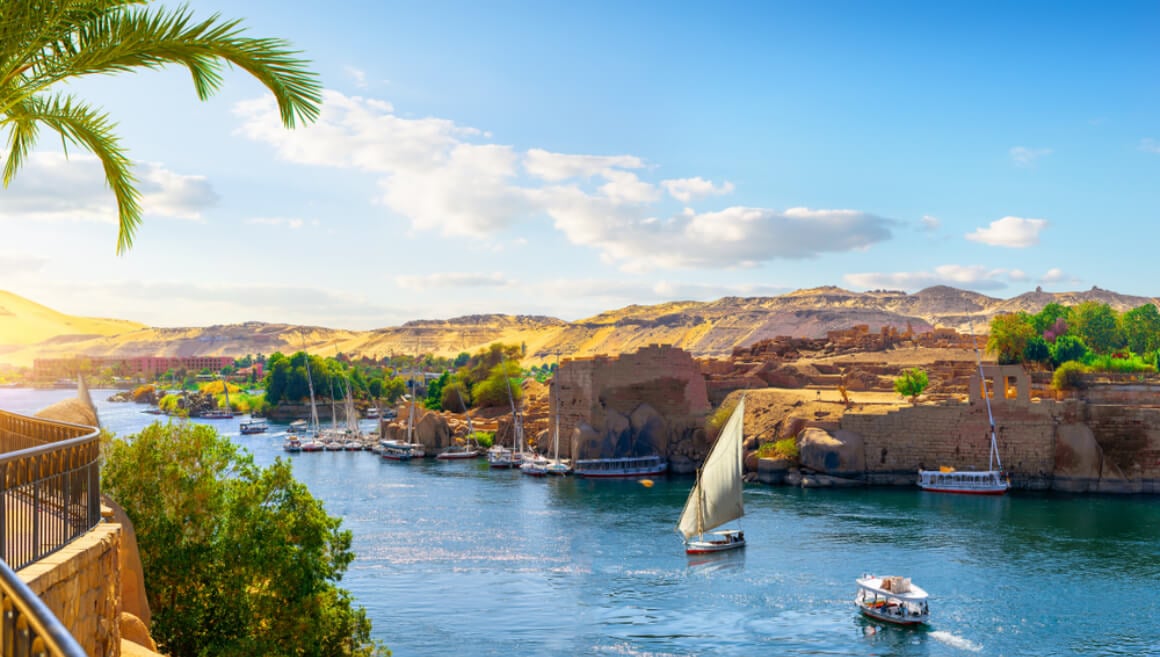 When: August 15
Where: The Nile River
As we all know, the Nile River has been a key part of Egypt's culture and history for thousands of years. Wafaa Al Nil, or "Nile Festival," is a celebration of the river that has shaped Egyptian life for centuries. This is one of the oldest festivals in Egypt.
From ancient times to now, the Nile has always been an integral part of Egyptian culture and civilization. It is revered as a source of life, holding great importance in social, economic, and cultural activities from birth till death. The river was considered so holy that it had its own god in the Ancient Egyptian religion: Hapi.
Hapi was the god who oversaw and controlled the annual flooding of the Nile. This annually-recurring event would deposit rich silt on either side of the river, allowing for exponentially improved crop growth in Egypt. Consequently, this made Hapi one of the most important deities to Egyptians at that time.
Some titles bestowed upon him were "Lord of Fish and Birds of The Marshes" as well as "Lord of The River Bringing Vegetation". Drawings or paintings depicting Hapi typically showed him carrying an abundance of food and other goods to a table, paralleling how floods brought these same items en masse to Egypt each year."
Today, just like the ancient Egyptians did, everyone comes together to celebrate the Wafaa El-Nil by decorating boats in traditional Egyptian style and sailing them down the river. You will hear festive music, see traditional dances and enjoy the delicious local dishes while giving thanks to the river for all it has done for Egypt.
Where to Stay
Stay high above the Nile, and enjoy this stunning hotel that offers views over both the city and the Nile. With two outdoor pools and a full-service spa, this hotel is perfect for solo travelers or a couple.
Final Thoughts
Egypt is where history and celebration meet. The country has a long and rich tradition of festivals and celebrations that bring together people of all backgrounds and beliefs to share in the joy and cultural heritage of the region.
From ancient festivals that honor the Nile to modern celebrations such as Eid al-Fitr, you will experience a variety of cultural events and activities that will give you a deeper understanding of Egyptian life.
It's never easy to choose which festival is right for you, but if you can only attend one, head down to Abu Simbel and experience the sun festival – it's the perfect mix of ancient and modern culture and is the ultimate Egyptian festival that you won't want to miss.
ALWAYS sort out your backpacker insurance before your trip. There's plenty to choose from in that department, but a good place to start is Safety Wing.
They offer month-to-month payments, no lock-in contracts, and require absolutely no itineraries: that's the exact kind of insurance long-term travellers and digital nomads need.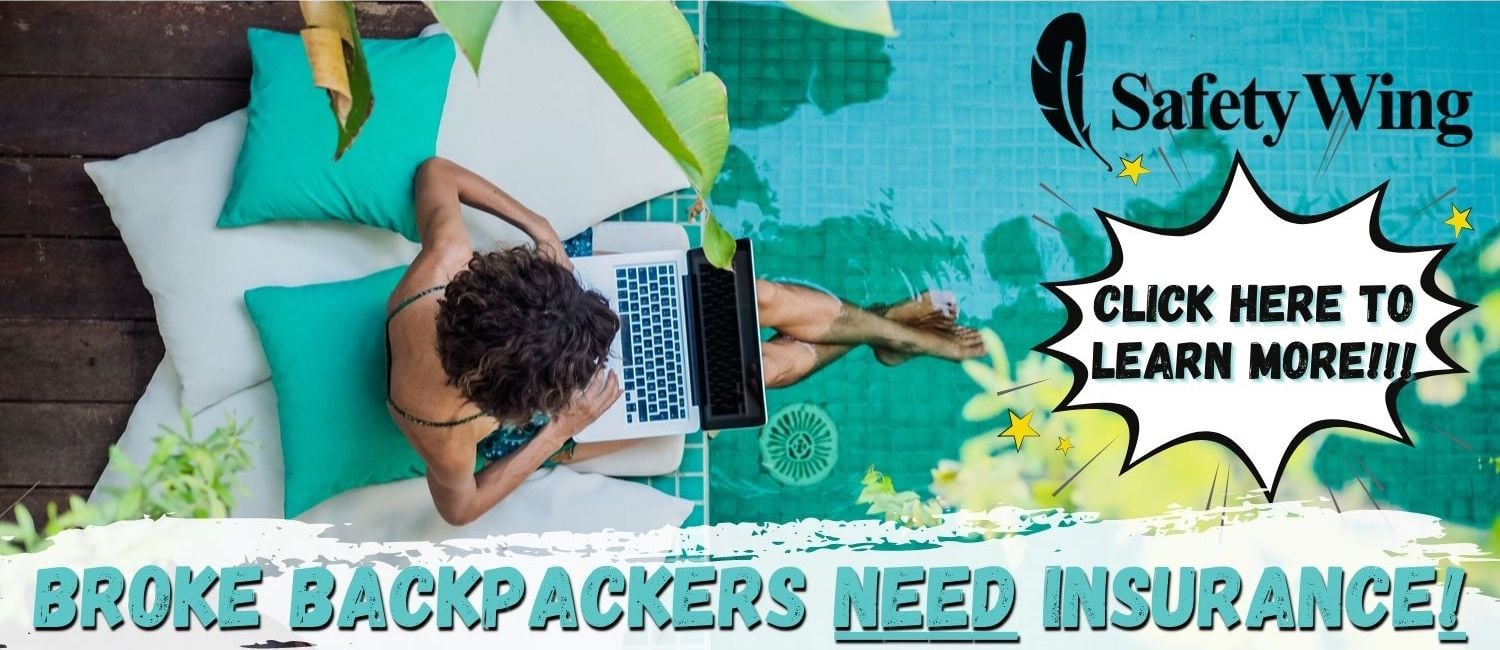 SafetyWing is cheap, easy, and admin-free: just sign up lickety-split so you can get back to it!
Click the button below to learn more about SafetyWing's setup or read our insider review for the full tasty scoop.
---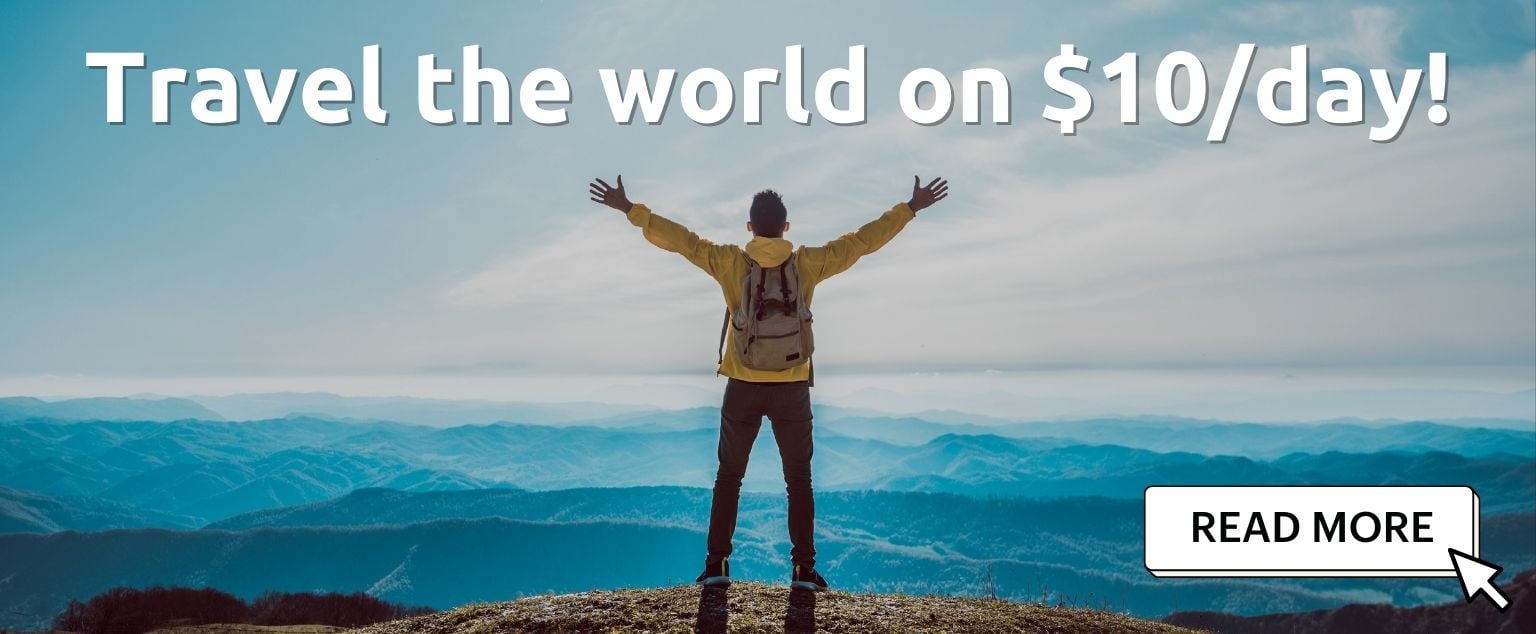 And for transparency's sake, please know that some of the links in our content are affiliate links. That means that if you book your accommodation, buy your gear, or sort your insurance through our link, we earn a small commission (at no extra cost to you). That said, we only link to the gear we trust and never recommend services we don't believe are up to scratch. Again, thank you!