Cairo is one of those places you either love or hate.
Regardless, you can't deny its electric energy. The second you arrive, you'll be swept up in the chaotic yet beautiful pulse of life that is Cairo.
Known for its rich culture and deep-seated history, Cairo has been attracting tourists for years. People just like you. Those ready to devour Egyptian history (and probably ride a camel around the pyramids).
But it's not all about ancient history and touristy attractions. Cairo is a buzzing city full of life and culture that you must discover. Festivals are a great way to do so.
Read on to learn about the wonderful cultural festivities happening in Cairo.
Festivals in Cairo
Visiting Egypt is so in right now. It's constantly drawing in people from all over the world. Cairo is the beating heart of this wonderful country.
Attending festivals in Cairo is a great way to soak in the culture of Egypt, whilst having an awesome time. They create a unique atmosphere and leave attendees with unforgettable memories.
From art installations and music festivals to cultural festivals, here are some of Cairo's Best Festivals.

Do You Want to Travel FOREVER??
Pop your email in below to get a FREE copy of 'How to Travel the World on $10 a Day!'.
Coptic Christmas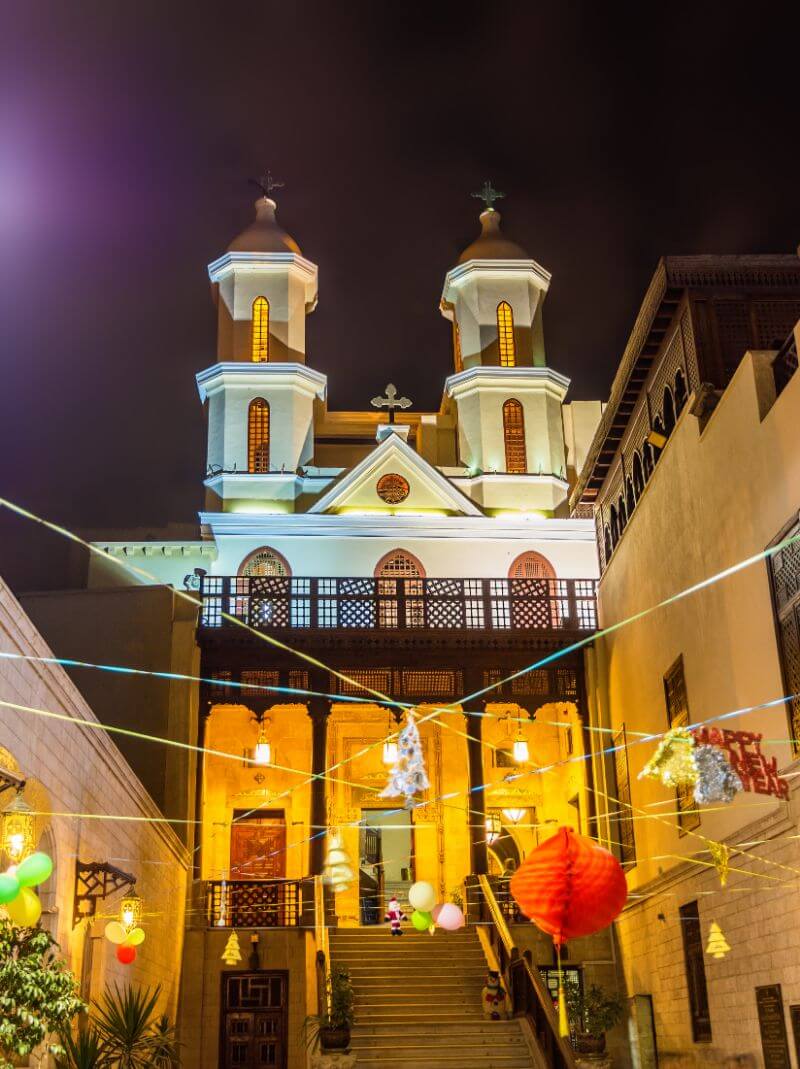 When: January 7
Where: Cairo
Most of Egypt is Muslim. But, still around 10% are Christian, and they go ALL OUT for Coptic Christmas.
Similar to most other Western Christian countries, the Egyptians celebrate the birth of Jesus Christ on Coptic Christmas. But with one main difference, the date.
Rather than the traditional December 25th, Egypt celebrates Christmas on January 7th. This is because the Egyptian Orthodox Church follows a different calendar than other churches
Even though their calendar is different, they observe Christmas similarly to other Christians. They've even embraced some of the more secular traditions like decorating a tree and giving presents. But many would rather focus on the spiritual side of Christmas, which includes attending church services and celebrating with family and friends.
The Christmas Mass starts at 8 p.m. and goes on until midnight. After the Mass, families gather around and enjoy a delicious meal together in celebration. Fatah is the main dish full of white rice, meat cubes, crispy bread soaked in soup, and topped with garlicky yoghurt. It's really good, trust me!
This religious festival is the perfect way to see how other cultures celebrate something that may be similar to your own.
Where to Stay:
Staying at the Tahrir Plaza Suites is perfect for Coptic Christmas. You'll love their boutique-style rooms and amazing views of the Cairo Museum from your window.
Ramadan
When: March
Where: All over Egypt
Ramadan isn't just a festival in Cairo. It's a major religious holiday for all of Egypt as well as other Muslim countries.
Cairo is a great place to experience Ramadan. It's the ninth month of the Islamic calendar, and it's a time for Muslims to fast from dawn till dusk in order to show gratitude to Allah and all that he has provided.
To be honest, this can be a difficult time to visit Cairo because many places, including restaurants and stores, will be closed during the day. But it's still a great time to experience Islamic culture if you're willing to adjust your travel plans accordingly.
This is because at night, when Muslims break their fasting, Cairo comes alive. The bazaars are lit with fairy lights and decorations and are full of people shopping for food and clothes. This event makes for one of the most unique times to visit the best places in Cairo.
Egyptians will be laughing and enjoying tea and sweets that have been made especially for Ramadan. It's a great opportunity to experience the city in a completely different light.
Where to Stay:
Staying in a hostel for Ramadan is ideal because you'll want some international friends to cook and spend time with as many Egyptians will be fasting. Stay at Madina Hostel and enjoy their free breakfast.
Downtown Contemporary Arts Festival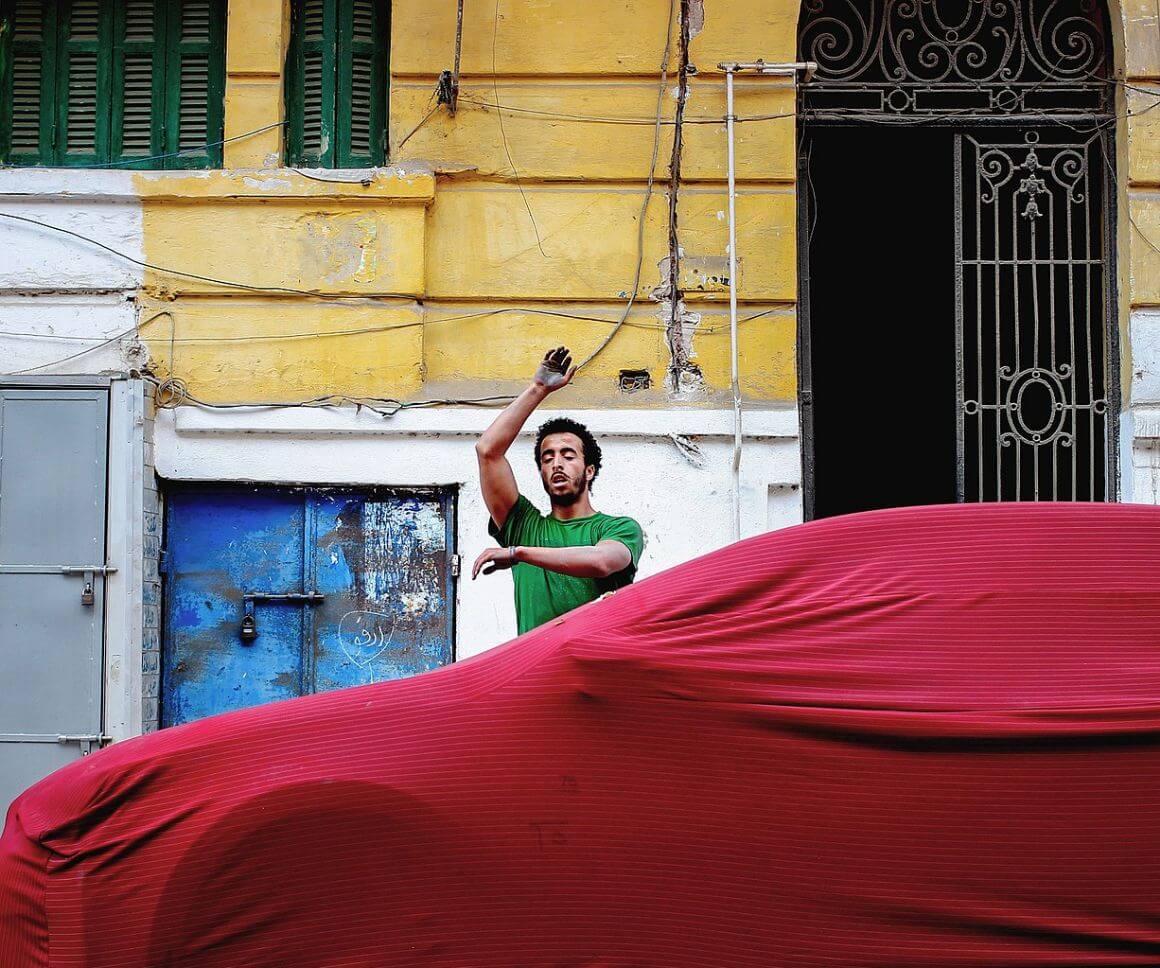 When: March/April
Where: Cairo
This is everyone's favourite Cairo Arts Festival. It brings together new-age art and music from around the world. It's a great time to explore Cairo's creative scene as various galleries open their doors and show off some of the best artwork that can be found in the city.
Downtown Cairo hosts the Downtown Contemporary Arts Festival every year between March and April. The festival features various curated contemporary art events throughout the three weeks.
The Downtown area in Cairo holds a variety of exciting local and international events, including performing and visual arts, music, film screenings, seminars, and workshops. The most prominent event is called "Urban Visions" and takes place in Downtown Cairo's bustling streets.
The festival, also known as D-CAF, is famous for using a diverse range of authentic venues, some of which have been renovated specifically for the festival and others that have great historical significance bringing together all the beauty of Cairo.
Where to Stay:
It's all about location! Stay in downtown Cairo at Heritage Hostel. It will give you direct access to the Contemporary Arts Festival, making it easy to enjoy all the events.
Eid al-Fitr
Eid al-Fitr is one of the most anticipated Muslim holidays in Egypt, and it marks the end of Ramadan.
It's a time of joyous celebration, and it is celebrated with a carnival-like atmosphere throughout Cairo. If you can't make it for Ramadan, then at least try to be here when all the fun of Eid al-Fitr happens.
Because they're able to break their fasting, Egyptians go out and celebrate with plenty of delicious food, live music, performances, fireworks, and dancing. Cairo's main squares are the perfect places to join in on the festivities.
You can find street vendors selling traditional snacks like qatayef (dessert pancakes), as well as other cultural treats such as falafel sandwiches and koshari (rice, macaroni, and lentils served with tomato sauce). I know it sounds weird, but I actually love it and you can enjoy much more of Egypt's yummy cuisine.
You can also take part in the Eid prayer and enjoy the traditional Eid lanterns lighting up homes, mosques, and the streets of Cairo. It's an incredible sight to experience.
Where to Stay:
Celebrate the end of Ramadan and treat yourself at the Triumph Luxury Hotel. You're going to feel like Cleopatra lounging in this luxurious 5-star hotel.
Cairo's Fashion Festival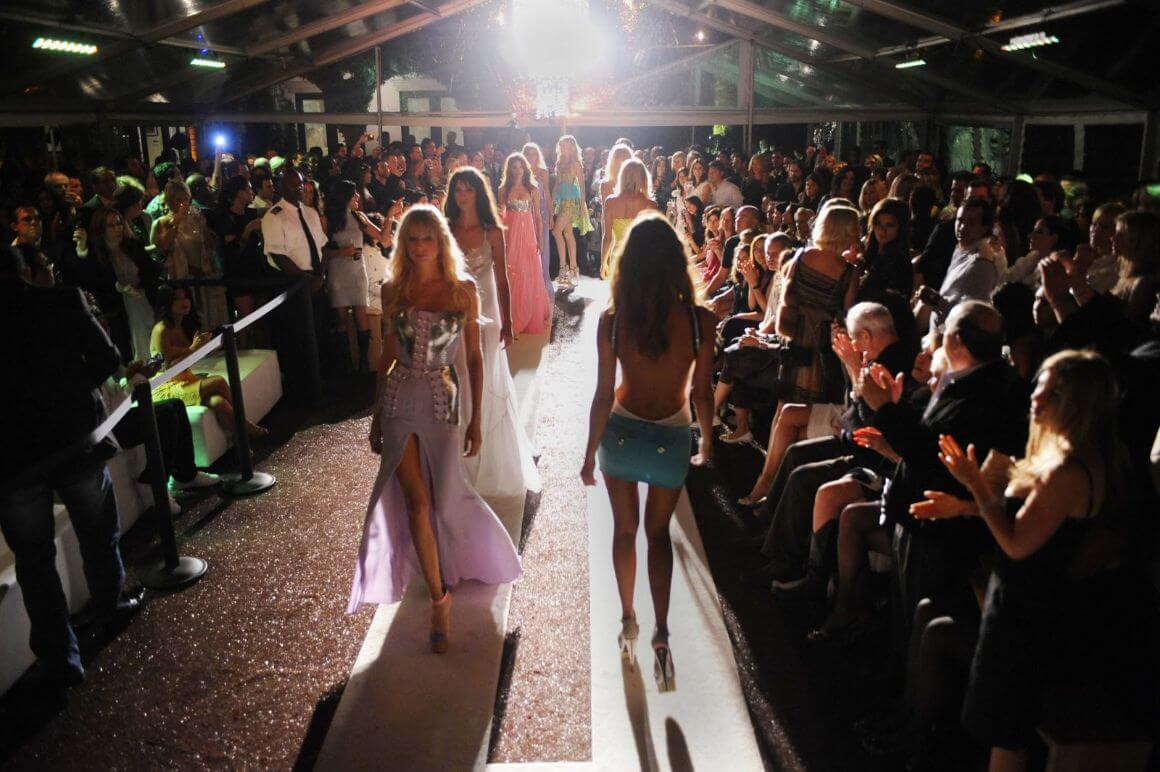 Cairo isn't the first place you think of when you think of fashion, but it's quickly becoming a go-to destination for fashion lovers with the annual Cairo Fashion Festival. It takes place in May each year and brings together designers, models, artists, and photographers from Egypt and all over the world.
A team of youthful entrepreneurs in the fashion industry decided to put together a huge fashion event in 2012, not knowing where it would go. It now stands as one of the most prestigious yearly fashion festivals in Egypt and North Africa.
For the past 10 years, Cairo's Fashion Festival has welcomed a combined total of 4,000 guests, consisting of a wide range of gifted local and global fashion designers, business people, and experts.
The festival attracts a large variety of fashionistas, buyers, and influencers who come to get an exclusive look at the latest trends. Several stages will be hosting fashion shows, presentations, styling sessions, and workshops by industry professionals.
Where to Stay:
These boutique apartments located in New Cairo are the perfect place to stay if you want to be close to all the fashion action. It has space to relax and a balcony to take in the views of Cairo's skyline.
Have you sorted your accommodation yet?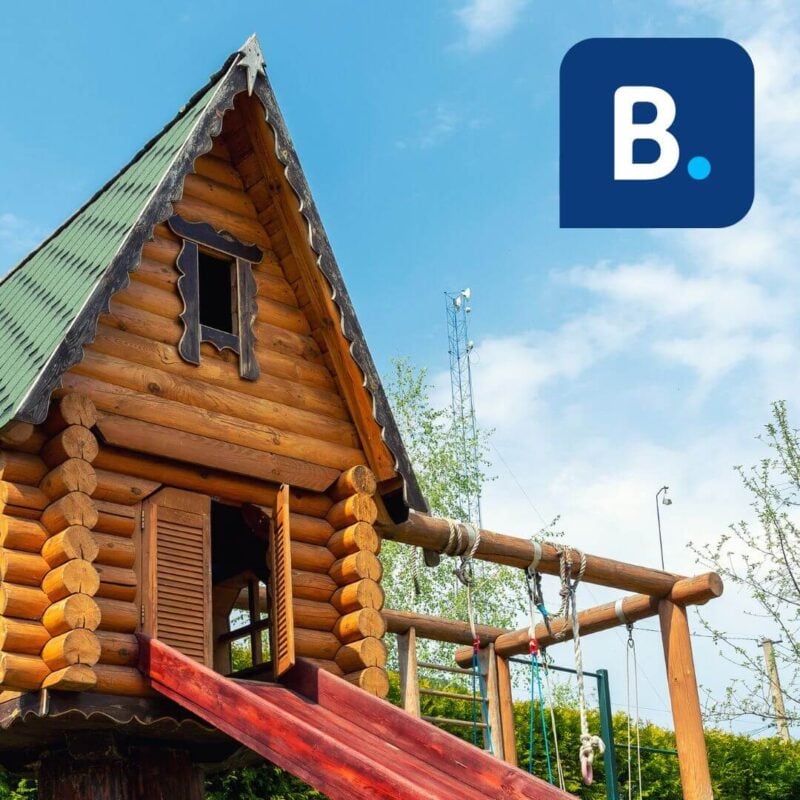 Get 15% OFF when you book through our link — and support the site you love so dearly 😉
Booking.com is quickly becoming our go-to for accommodation. From cheap hostels to stylish homestays and nice hotels, they've got it all!
View on Booking.com
Cairo Bites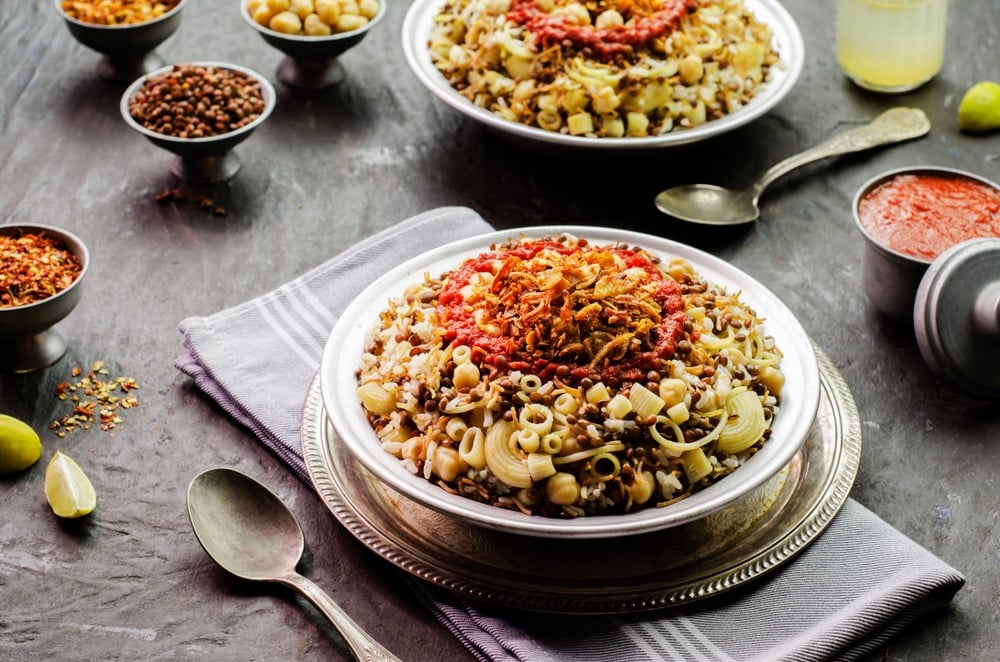 When: September
Where: New Cairo
Bring on the food coma! Cairo Bites is an event that brings together the city's best restaurants, street food vendors, and chefs. Eating your way around the festival gives you a chance to try out new dishes from all over Egypt.
The Cairo Bites festival takes place over two days and features around 100 exhibitors from different restaurants across Egypt. Like I said—food coma!
You can try various types of local, regional, and international food and drinks all under one roof, making it a great opportunity to explore the diverse flavours of Cairo beyond just the typical dishes.
Some favourites from the festival are camel burgers, shrimp, and bacon burgers. Yes, you read that right – camel burgers. I've personally never tried them, but they're one of the most popular dishes at Cairo Bites.
Local eateries and restaurants also get to show off their specialities and spread their love for food with those who attend.
In addition to enjoying food and drink, Cairo Bites also provides the opportunity to take part in cooking workshops with famous chefs. It's a great way to embrace the local culture and everyone's favourite food festival in Cairo.
Where to Stay:
Stay at Holy Sheet Hostel to meet other solo travellers and enjoy the Cairo Bites festival together. It even comes with free breakfast (not that I think you'll be needing more food ;))
Cairo Jazz Festival
When: October
Where: Cairo
If you're a jazz enthusiast, you simply can't miss the Cairo Jazz Festival. This exceptional opportunity to explore an alternative facet of Cairo while attending concerts held in several historic venues around the city at one of Cairo's most popular music festivals.
This is a great festival to go to and experience Egyptian jazz artists as well as international stars. You can see performances by some of the top jazz artists in the world, such as Carles Benavent, Gilberto Gil, Kazumi Watanabe, Ziad Rahbani, and Han Bennink.
You'll have the opportunity to enjoy the incredible musical talent and immerse yourself in Cairo's rich culture and history. Plus, there are different food options and fun activities to enjoy, making it a fantastic weekend for everyone.
The event is hosted in different locations across Cairo, such as the Cairo Jazz Club, several theatres, and even outdoor spaces close to the main venue, Tahrir Cultural Center.
Its goal is to spread jazz music to various areas of the city while highlighting Cairo's diverse cultural background. It lasts for three days and is an incredible opportunity to discover amazing music.
Where to Stay:
Stay near Tahrir Square in this fun hostel. You can easily access all the music venues and still have a tranquil place to return to after a night of jazz.
Hakawy International Festival for Children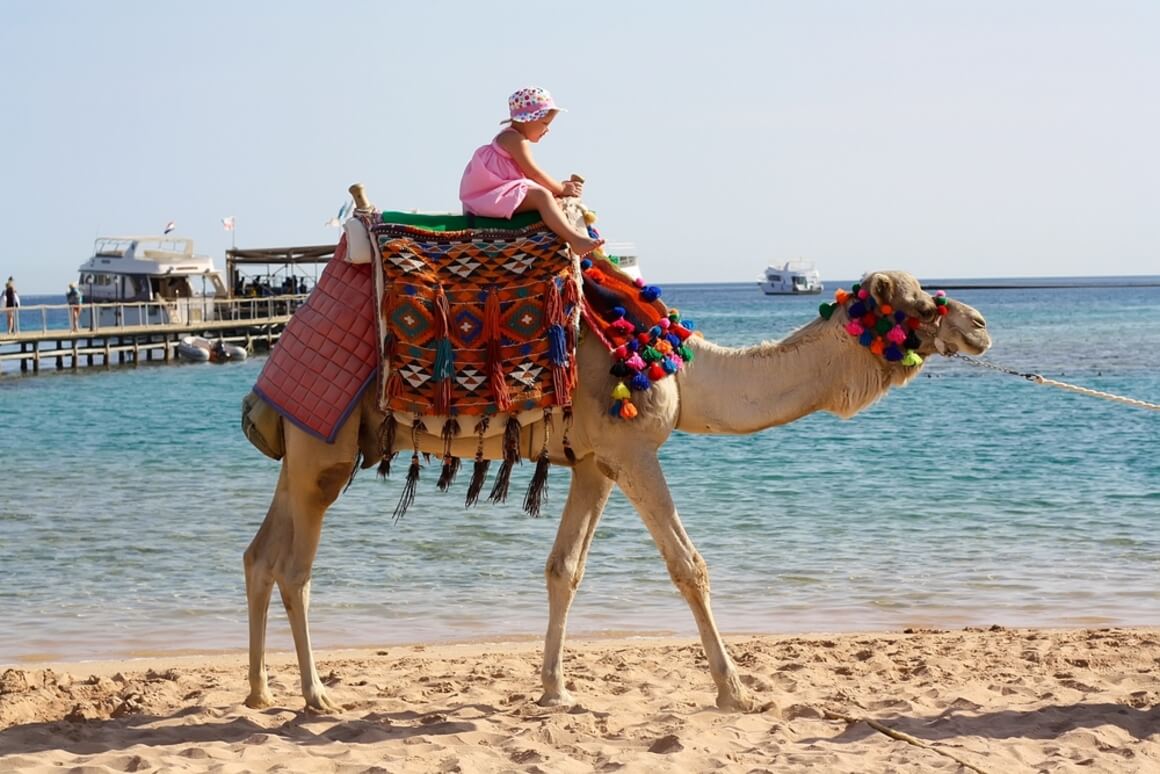 When: October
Where: Cairo
The Hakawy International Festival for Children is one of the best family-friendly festivals in Cairo.
The Hakawy International Festival for Children has been taking place since 2011 and aims to inspire children's artistic and cultural interests. Through live theatre shows, puppetry, story-telling, and workshops that tap into cultural roots, Egyptian children and families can enjoy an exciting and engaging experience.
Performing arts experts and cultural managers lead discussions on the significance of art education for children at the AFCA for Arts & Culture Festival. This festival takes place annually at the Hanager Theatre in Cairo Opera House and also extends to Alexandria's Biblioteca to reach out to as many young people as possible.
In the past, the festival has attracted around 2,500 guests and continues to draw more people in each year. This is great for parents who really want their children to be immersed in the culture and discover what makes Cairo so special.
It's also a great way for your children to have fun while staying safe in Egypt and learning about the city.
Where to Stay:
Enjoy the family room at the Comfort Sphinx Inn. During the day, take the kids to the festival, let them enjoy the entertainment, and then watch the sunset over the beautiful Giza Pyramids.
Is This the Best Daypack EVER???
Panorama of the European Film
When: November
Where: Zamalek, Cairo
In Cairo, the Panorama of European Film is a thrilling seven-day event for movie enthusiasts. It takes place in November and is organized in partnership with the Museum of the Moving Image and other members of the European Union National Institutes for Culture.
The festival includes screenings of European films from different eras and genres, and it also has forums for discussion, workshops, symposiums, and roundtables. It's an amazing opportunity to learn more about the history of European cinema as well as its influence on contemporary worldwide filmmaking.
Typically over 45 films are screened, and the festival is accompanied by a generous selection of activities such as Q&As with filmmakers, conversations about film history, and critical appreciation sessions.
Since it's an international event, many of the top filmmakers from Europe come to Cairo for this festival. It's a great chance to meet them in person and get their insights on everything related to filmmaking.
The majority of the screenings will be held in Zamalek and Downtown Cairo – my favourite place to stay in Cairo. Additionally, a limited number of screenings will take place at the French Institute in Alexandria.
Where to Stay:
Enjoy a pool view at Jewel Zamalek Hotel. It's near to many of the screenings and provides an ideal place to relax during the festival.
Cairo International Film Festival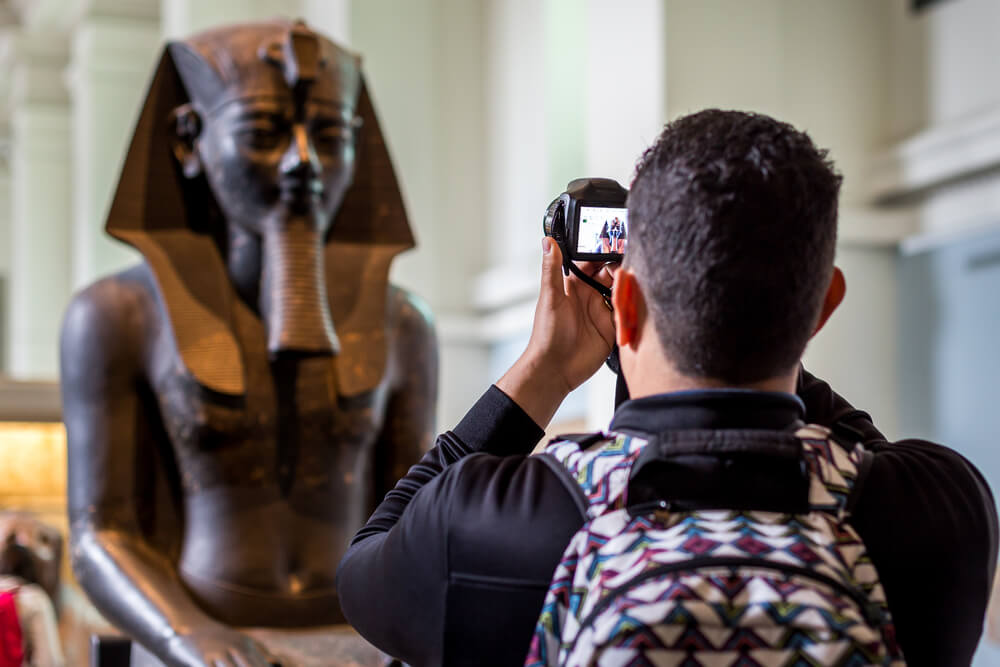 When: November
Where: Cairo
The Cairo International Film Festival is one of the most prestigious festivals in Cairo.
It's been held since 1976 in Egypt and is organized by the Ministry of Culture. It's one of the most well-known film festivals in Africa and the Middle East.
It has been classified as a grade "A" festival by the International Federation of Film Producers Associations, placing it among other prestigious festivals such as Cannes, Montreal, and Berlin.
The festival is huge and naturally attracts actors, actresses, directors, and famous celebrities worldwide. Many of them participate in film screenings, act as judges for the prizes, and do some press conferences or interviews.
The festival does an incredible job of showcasing Egyptian and Arab films, and it's the perfect way to be immersed in their way of living and culture. The festival's 'Cairo Film Connection' program is noteworthy for its dedication to funding emerging Arab filmmakers and showcasing Egypt's cinema culture globally.
It's really the only festival of its kind giving these films the spotlight they deserve. It is an excellent opportunity for aspiring filmmakers in the region to have their work seen by audiences worldwide.
Where to Stay:
The Steigenberger Hotel is the perfect place to relax as well as possibly meet other filmmakers, actors, and celebrities. It's a little more expensive than others, but the luxurious rooms are definitely worth it.
Live at the Pyramids
When: Throughout the Year
Where: Giza Pyramids
This might be one of the coolest Cairo festivals—ok, ok, not really a festival, but I had to include it. And it might be one of the easier events to attend.
Live at the Pyramids is a series of concerts held right by the iconic Great Pyramid of Giza. It's an incredible experience to be able to watch a show in such a legendary spot.
They have insane lighting and sound systems set up for the show, making the night sky and the pyramids even more mesmerizing. The lineups have included some of Egypt's biggest stars as well as international acts such as Imagine Dragons and Kygo.
This year alone, they've already had shows by the Red Hot Chili Peppers and Maroon 5. They announce shows as they book artists, so make sure to follow them on Instagram, and who knows, maybe you'll happen to be in Cairo when your favourite band is playing!
Where to Stay:
Enjoy a yummy breakfast on your terrace at Life Pyramids Inn while you overlook the pyramids. And if you don't have tickets for a show, you'll be able to hear the music and see the laser shows without ever leaving.
Don't Forget Travel Insurance!
Travelling to Egypt without travel insurance isn't the best idea. Make sure you've got your own back with some quality travel insurance.
ALWAYS sort out your backpacker insurance before your trip. There's plenty to choose from in that department, but a good place to start is Safety Wing.
They offer month-to-month payments, no lock-in contracts, and require absolutely no itineraries: that's the exact kind of insurance long-term travellers and digital nomads need.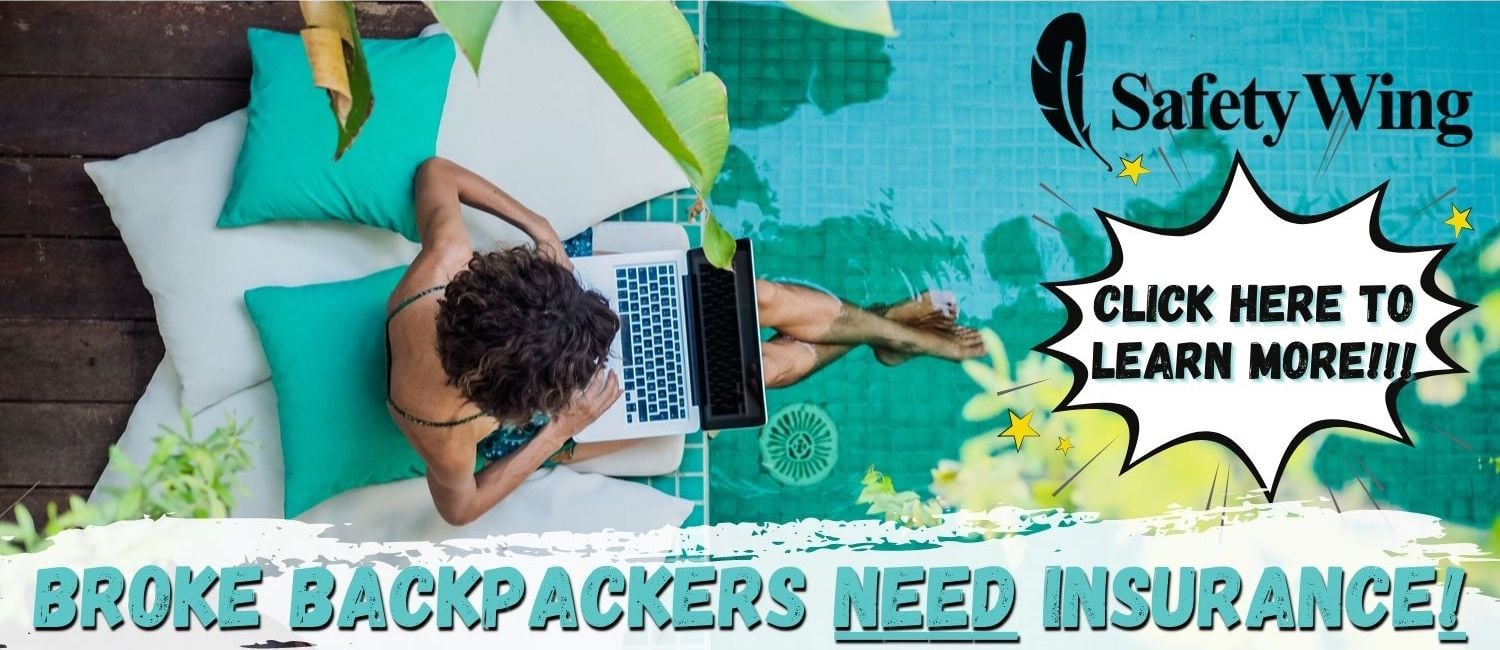 SafetyWing is cheap, easy, and admin-free: just sign up lickety-split so you can get back to it!
Click the button below to learn more about SafetyWing's setup or read our insider review for the full tasty scoop.
Final Thoughts on Festivals in Cairo
Cairo has a lot going on, just about any time of the year. Days spent walking around ancient pyramids and nights in Khan el-Khalili bazaars are a must for any traveller.
But if you want to experience even more of Cairo's vibrant culture and diverse people, then attending one of the city's festivals is an absolute must!
The best way I can describe it is that you're a tourist one day and a local the next day. The experience of meeting new people, enjoying the regional food and drinks, and witnessing amazing performances is something that can only be found at Cairo's festivals.
In my opinion, the can't-miss festival in Cairo to make sure you get a little bit of everything is Eid-al-Fitr.
Every year, the festival takes place in Cairo, with thousands of Egyptians from all over the country gathering to celebrate the end of Ramadan. You'll get to party like a local and experience the true culture of Egypt!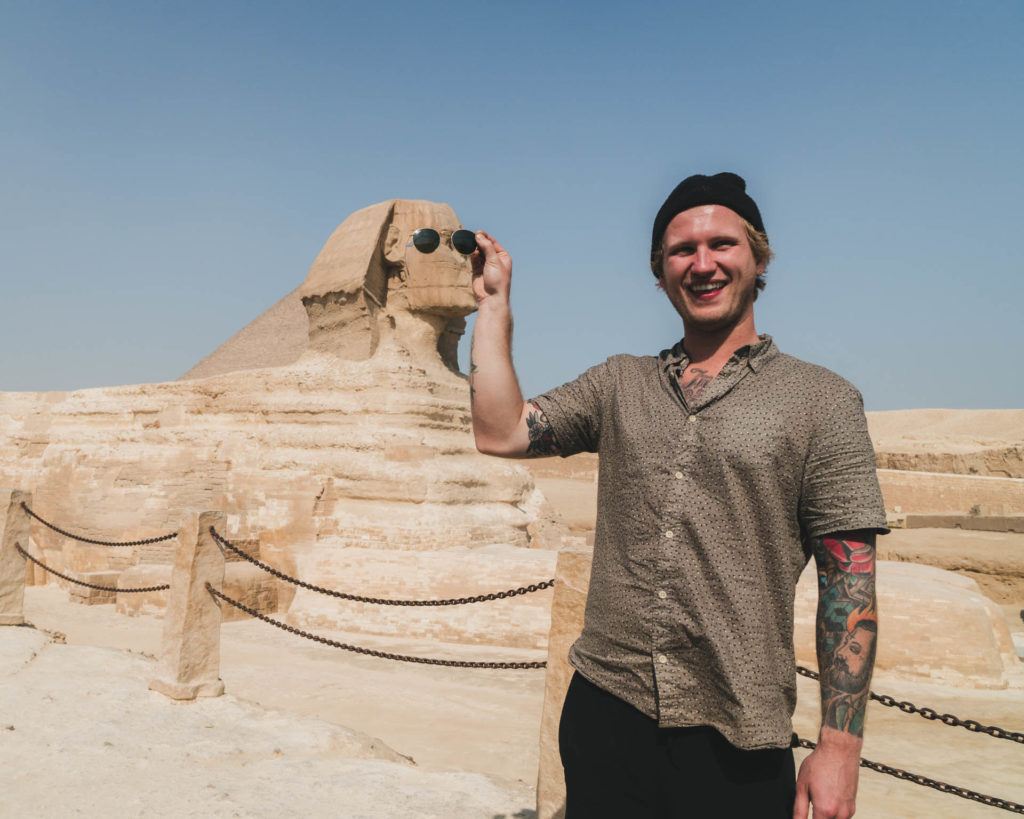 ---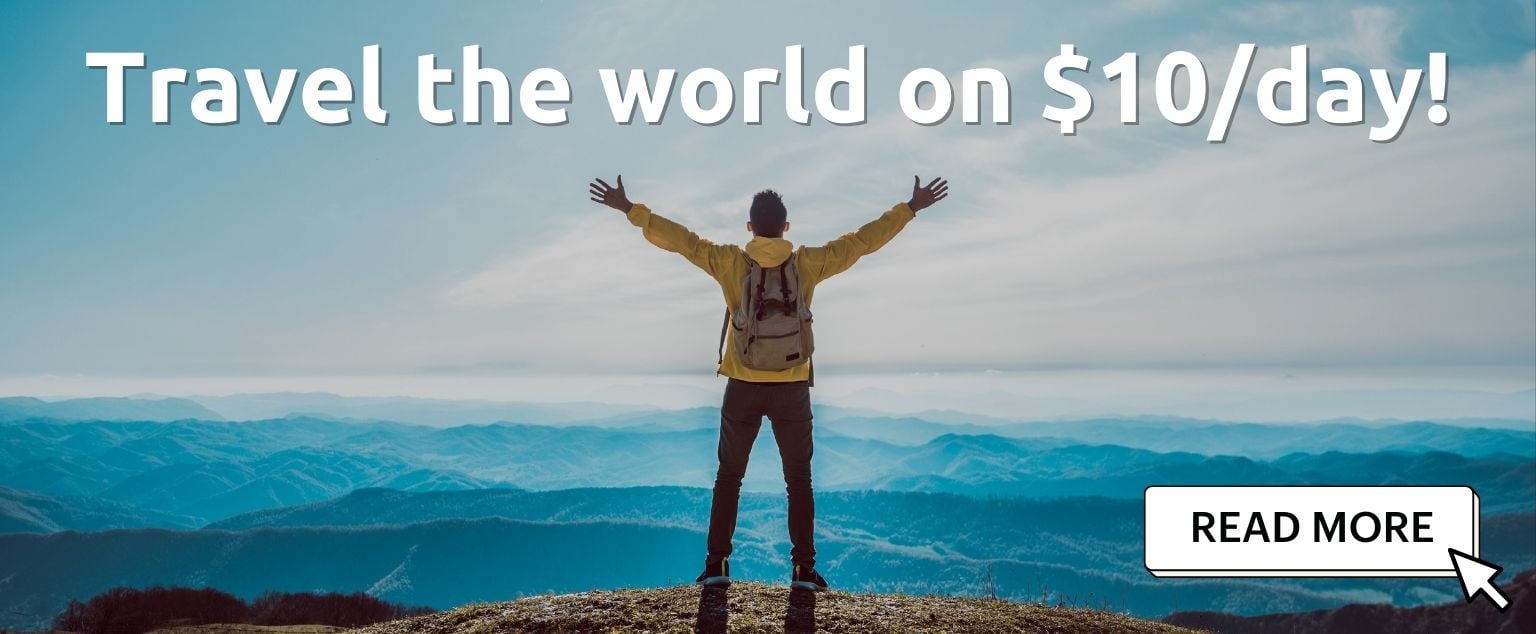 And for transparency's sake, please know that some of the links in our content are affiliate links. That means that if you book your accommodation, buy your gear, or sort your insurance through our link, we earn a small commission (at no extra cost to you). That said, we only link to the gear we trust and never recommend services we don't believe are up to scratch. Again, thank you!