If you are backpacking through Egypt, there's a HUGE chance you'll wind up in the insanity that is Cairo – no trip to Egypt would be complete without it!
But as mentioned, Cairo is a bit on the wild side. And it's best to book your accommodation beforehand so you can get right to where you need to be.
Which is exactly why we put together this no stress guide to the best hostels in Cairo Egypt!
Written by travelers, for travelers, we've taken the best hostels in Cairo and put them into one list.
With the help of this list – you'll know which hostel in Cairo best suits your personal travel-style, so you can travel Egypt like a boss!
Quick Answer: The Best Hostels in Cairo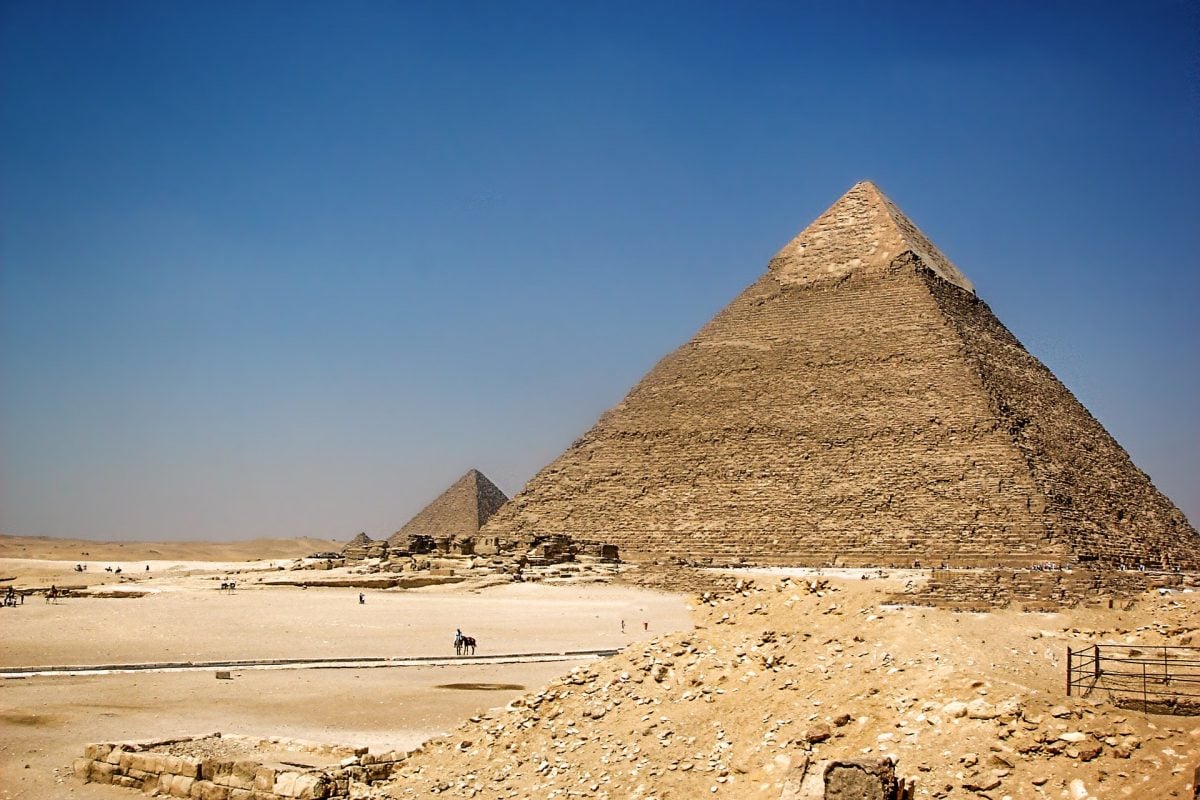 The Best Hostels in Cairo
Our list of the best hostels in Cairo is designed to achieve one thing – help you book the best hostel in Cairo for your backpacking trip to Egypt!
But what is 'best' obviously varies by person. Everyone travels differently.
So to take this list a step further, we organized it be different travel-styles.
So whether you are a Digital Nomad looking for a place to work, a traveling couple looking for some privacy, or a solo traveler looking to party, this guide to the best hostels in Cairo will help you book a hostel (and quickly!).
Things DO go missing sometimes…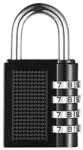 Psst! Heading to a hostel? Don't forget to pack a padlock! It's well worth having one so you can secure your locker and protect your stuff!
The 15 Best Hostels in Cairo
Overall Best Hostel in Cairo – Meramees Hostel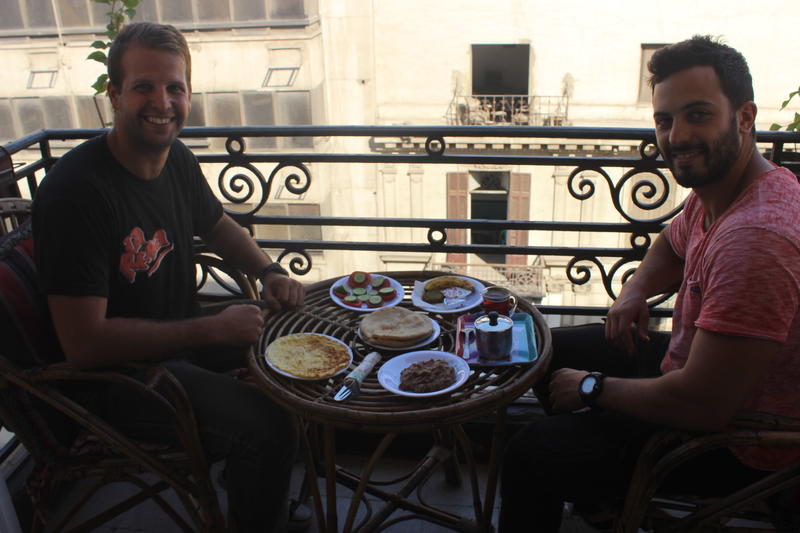 $$
Free Breakfast
Cafe Onsite
Tours & Travel Desk
The overall best hostel in Cairo is Meramees Hostel offering everything you're looking for and more! As the best hostel in Cairo in 2020 Meramees offers guests a free breakfast, free WiFi and free luggage storage. Hosts Miguel and Ahmed are wonderful, totally on the ball and keen to help in any way they can. More than that, they have created a brilliant hostel vibe here at Meramees and it's no wonder this is one of the best places to stay in Egypt. At face value, Meramees is a simple youth hostel in Cairo but it is, in fact, one of the most popular and always full of adventurous travellers keen to experience all the city has to offer. No creaking bunk beds at Meramees, no, everyone gets their own single bed and bedside table. It's the little touches like fresh flowers and Miguel and Ahmed's smiling faces that make Meramees the best hostel in Cairo.
Best Hostel for Solo Travellers in Cairo – Miami Cairo Hostel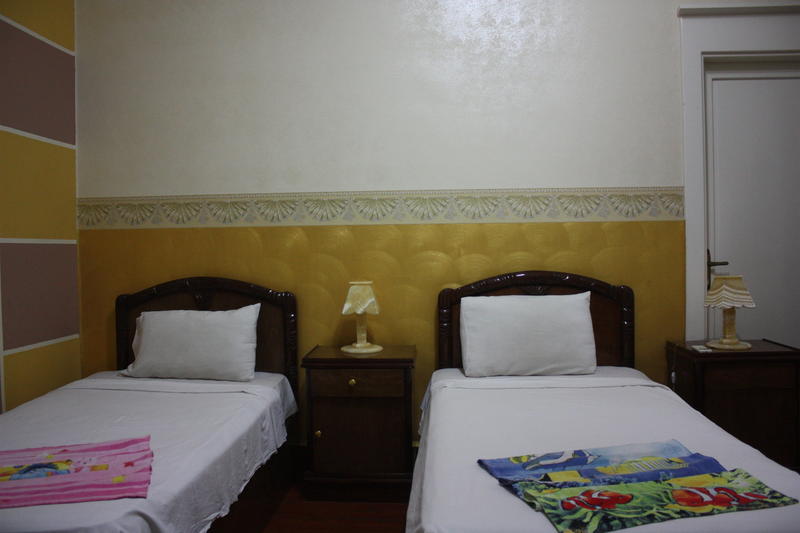 $$
Free Breakfast
Self Catering Facilities
Late Check-Out
The best hostel for solo travellers in Cairo is Miami Cairo Hostel. Cairo has a bit of a bad rep for solo travellers, especially for women but you can forget all the sh*t you've heard when it comes to Miami Cairo. This is a top hostel in Cairo that is super safe and respectful, you can totally relax and be yourself here. Hosts Ahmed and Hossam make a real effort to make everyone feel at home and are on hand to share their local knowledge, hints and tips with their guests. If you book a private room they'll even pick you up from the airport for free. If you're travelling solo and want to get great value for money book your tours and travel experiences through Miami Cairo, they offer all the experiences you could wish for!
Best Cheap Hostel in Cairo – New Palace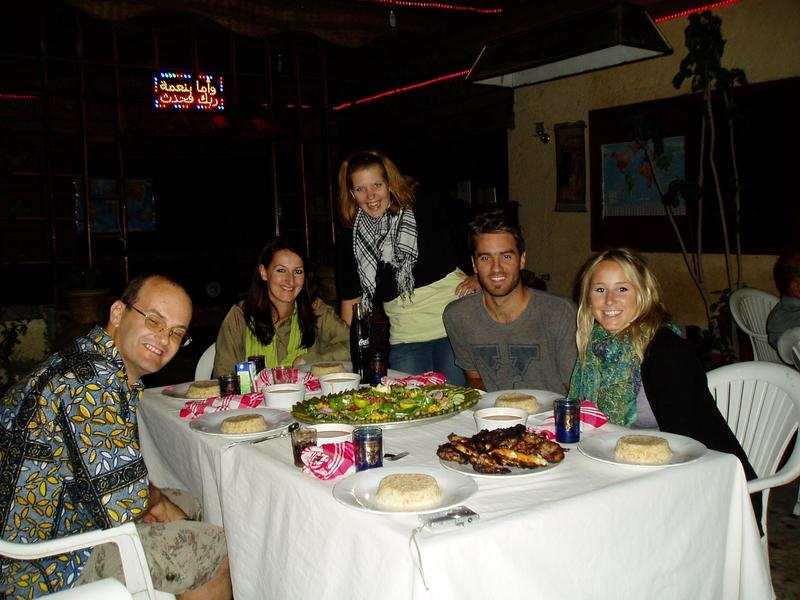 $
Bar & Restaurant Onsite
Self Catering Facilities
Tours & Travel Desk
New Palace is actually one of the oldest hostels in the Egyptian capital and is the best cheap hostel in Cairo for sure! If there was ever a host who went above and beyond for his guests it's Ahmed; he's a total superstar! You need anything, just ask! You cannot put a price on such hospitality but suffice to say you'll wanna tip this dude! The rooms are basic but the mattresses are comfortable and the whole New Palace hostel is clean. Ahmed can book your tours to the Pyramids and a tonne of must-see Egyptian attractions so make sure you let him know when and where you wanna go! New Palace is a great budget hostel in Cairo that will give you an unforgettable stay!
Best Hostel for Couples in Cairo – Bella Luna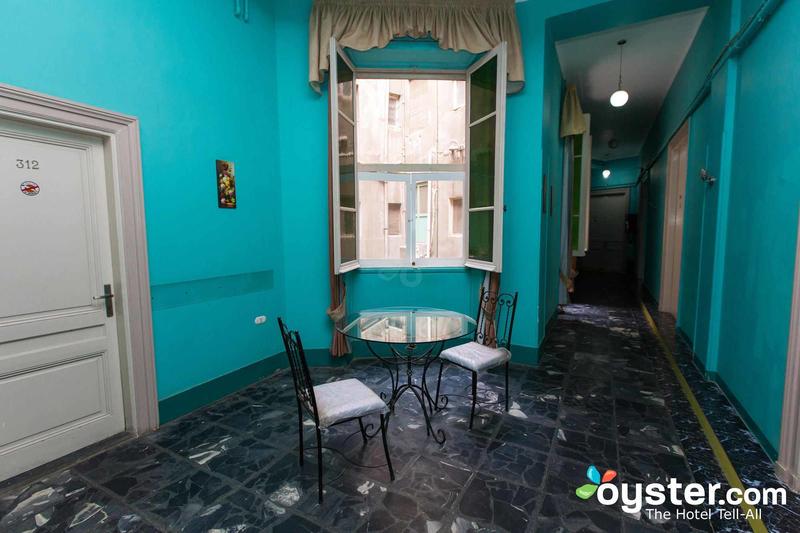 $$
Free Breakfast
Ensuite Rooms
Late Check-Out
The best hostel for couples in Cairo is Bella Luna. They have a wonderful selection of private double rooms complete with ensuites. The rooms are simple but spacious and reasonably priced, especially when you chuck in free breakfast and free WiFi too. Bella Luna is a highly recommended hostel in Cairo and it's mostly due it is location, just 400m walk away from the River Nile. The dream! One major plus is that the private rooms all have A/C! Much needed in the Egyptian summer and it's close to all the top attractions in Cairo! Some rooms even have their own private balcony which is kinda romantic!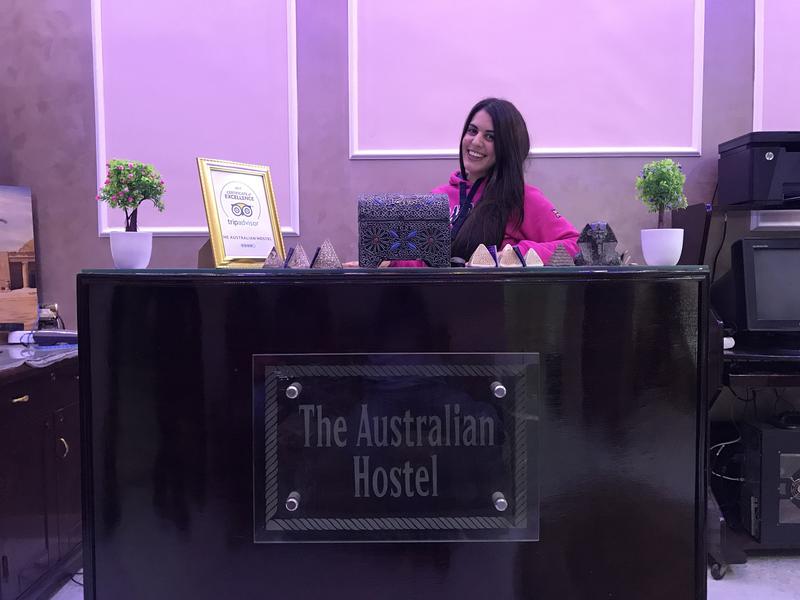 $$
Free WiFi
Air Conditioning
Tours & Travel Desk
The best party hostel in Cairo is The Australian Hostel, super sociable and with a great team of staff, if it's gonna go off, it'll be at TAH. To be fair, Cairo is hardly party central but The Australian Hostel is a great place to meet new people and find a crew to explore the city with after dark. The TAH team are on hand to help in any way they can and will always point you in the direction of the cheapest beer and best nightclub should you ask! Located in the heart of the downtown The Australian Hostel is the coolest hostel in Cairo if you're looking to party Egyptian style!
Best Hostel for Digital Nomads in Cairo – Egyptian Night
$
Free Breakfast
Self Catering Facilities
Free Airport Transfer
The best hostel for digital nomads in Cairo is Egyptian Night, you'll feel right at home! Easily the best all round Cario backpackers hostel Egyptian Night offers free airport shuttles, a fitness corner and a free breakfast! This is on top of a guest kitchen and great WiFi connection and laundry facilities. Seriously, digital nomads need to move right in! Their private rooms are affordable but their dorms are cheap and chips. Super clean, friendly staff and 24/7 hot water! Positioned in a great location in the centre of Cario downtown, for digital nomads, Egyptian Night is the best hostel in Cairo, without a doubt.
The Best Travel Backpack?!
Pssssst! Not picked the perfect travel backpack yet? The Broke Backpacker team has tried out over thirty backpacks this year! Our favourite carry on backpack is the Nomatic Travel Bag.
Read our full review!
More of the Best Hostels in Cairo
Are you looking to stay in specific neighborhood? Check out our guide to Cairo's best areas to stay.
$$
Free Breakfast
Self Catering Facilities
Laundry Facilities
Cairo Panorama is a top hostel in Cairo suited for travellers of all styles. Great for couples, in particular, Cairo Panorama has a wide selection of private rooms with ensuite bathrooms and much-needed air conditioning. Within easy walking distance of the city's buzzing downtown and the banks of the River Nile Cairo Panorama is a great youth hostel in Cairo. The rooms are simple but spacious and most importantly cool! Some rooms even boast views of the Nile. Make sure you ask for a River View room when you book!
$
Free Breakfast
Late Check-Out
Tours & Travel Desk
Wake UP! is a highly recommended hostel in Cario loved by budget backpackers, travelling couples and solo nomads alike. New to the Cairo backpackers hostel scene Wake UP! is nestled in the heart of downtown, just 200m from the Egyptian museum. Well connected to Cairo's public transport system you can easily get to everywhere you wanna be from Wake UP! The public transport system can be a little tricky for a rookie but no worries, just ask one of the Wake UP! crew and they'll walk you through how it all works. The cosy lounge area is a great place to hang out with your new hostel buddies.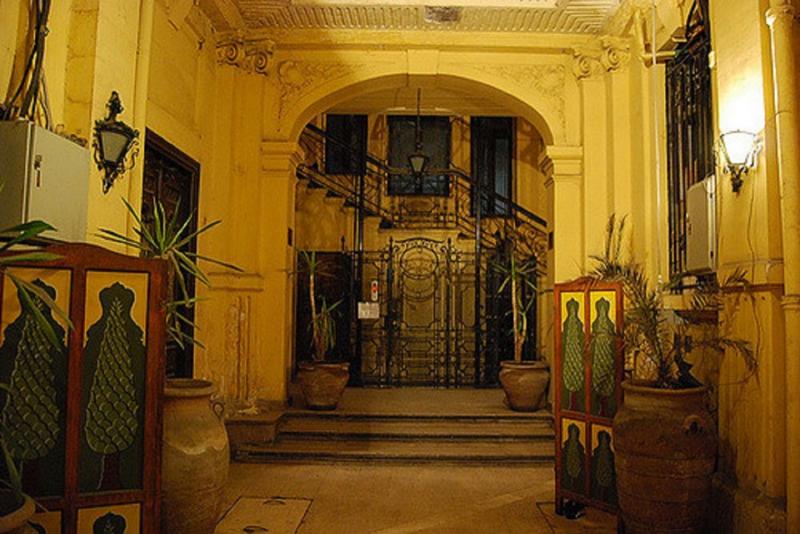 $
Free Breakfast
Late Check-Out
Tours & Travel Desk
Cute and cosy, New Minerva is a top hostel in Cairo! Located right in the bustling and vibrant heart of Cairo New Minerva is just a 25-minute walk from Cairo Tower and just 10-minutes from the must-visit Egyptian Museum. New Minerva is a great budget hostel in Cairo for couples or travelling duos. They have a great selection of private rooms that are super affordable. Private rooms all have their own ensuite bathroom and A/C! No bunk beds helps to make the dorms feel more open.
$
Free Breakfast
Cafe Onsite
Self Catering Facilities
Safary Hostel is the best budget hostel in Cairo, hands down. Safary Hostel is an open and friendly backpackers ideal for solo travellers who wanna find a crew to explore with. Budding chefs will be chuffed to hear that Safary is not only in Souk EL-Tawfikeyya, the district famous for fruit and veg markets, but that they have a communal kitchen too. Equipped with everything you need why not whip up a family meal for the Safary crew and make the most of the wild selection of food available in this historic neighbourhood.
$$$
Free Breakfast
Cafe Onsite
Tours & Travel Desk
Cairo International Hostel is kinda more of a guesthouse to be fair. If you're travelling with mates check out their 4-bed private room; a great money saver. Mohamed is a super wonderful host and is keen to help all his guests in any way he can. Swing by the tours and travel desk and chat with him about your options and his suggestions for not-to-be-missed hotspots in Egypt. As a highly recommended hostel in Cairo, Cairo International Hostel offers free breakfast, free WiFi and A/C in all the rooms!
$$
Free Breakfast
Tours & Travel Desk
Laundry Facilities
Travel Joy is a great youth hostel in Cairo for backpackers who like a chilled out kinda hostel. You'll find Travel Joy right in the heart of Cairo's downtown close to all the bars, cafes and restaurants you could wish for. A truly authentic Cairo backpackers hostel Travel Joy takes a no-frills approach to the styling of their rooms but doesn't skimp on hospitality. The staff are wonderful and will do their best to make sure you have a great time in Cairo, however long you choose to stay at Travel Joy.
Want to save the world?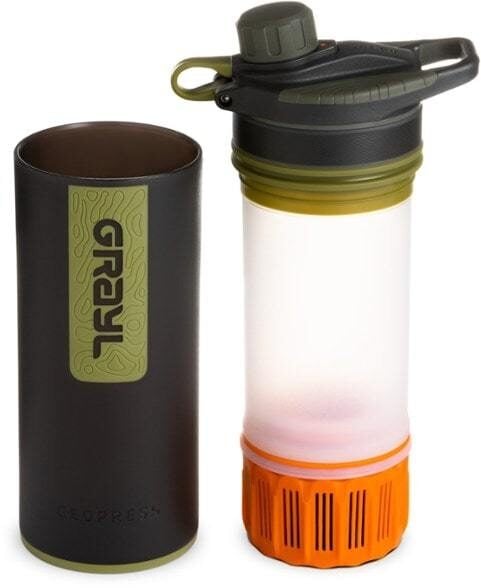 Single-use plastic bottles are a huge threat to Marine Life – Be a part of the solution and travel with a filter water bottle.
The GRAYL GEOPRESS water bottle is the ONLY all-in-one filter water bottle setup you'll need. Whether you need to purify the water from a hostel sink in Kathmandu or a stream trickle in the Andes, the Geopress has got you covered.
Read our full review of the GRAYL GEOPRESS!
$$$
Free Breakfast
Self Catering Facilities
Luggage Storage
Modern, light and spacious Travelers House is a premium Cairo backpackers hostel. With both dorms and private rooms available Travelers Home is ideal for travellers of all kinds, particularly solo nomads. They have a female-only dorm which would be preferable for some and mixed dorms for those who aren't fussed. Within an easy walking distance of Travelers House Hostel, you'll find dozens of authentic shisha bars and coffee shops for you to hang out in and soak up the Egyptian vibes!
$
Free Breakfast
Cafe Onsite
Tours & Travel Desk
One Season is a great youth hostel in Cairo. Super sociable and incredibly welcoming One Season is a real home-from-home for backpackers in Cairo. Basic yet modern, One Season Hostel is clean, spacious and ideally placed on Elfadl Street in Cario's downtown. The free breakfast and free airport transfer go a long way in making One Season one of the best cheap hostels in Cairo! Just ask if you want a walking tour of the city, the team will gladly show off their home to you!
Free Breakfast
Cafe Onsite
Tours & Travel Desk
Arabian Nights is a much-loved youth hostel in Cairo, the kinda place where travellers return to year after year. If you book a stay of three nights or more they'll even pick you up from the airport for free; total bonus! Located just 5-minutes from Khan El Kahlily Bazaar and Salah el Din Citadel Arabain Nights places you at the heart of the most authentic side of Cairo. With both private rooms and dorms, Arabain Nights caters for travellers of all kinds and welcome everyone like an old friend!
What to Pack for your Cairo Hostel
Pants, socks, underwear… Here are some other items you might not have thought to pack.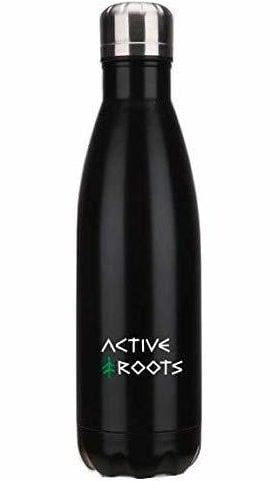 1. Active Roots Water Bottle: Sturdy and durable, the Active Roots water bottle survives the roughest adventures while keeping your drink cold or hot for at least 24 hours. Vacuum-sealed and made from stainless steel, the bottle can fit 25oz, which is plenty to keep you hydrated. Super cool bonus: the bottle isn't just super useful, it helps to reduce the single-use plastic waste – save the planet by filling up your bottle.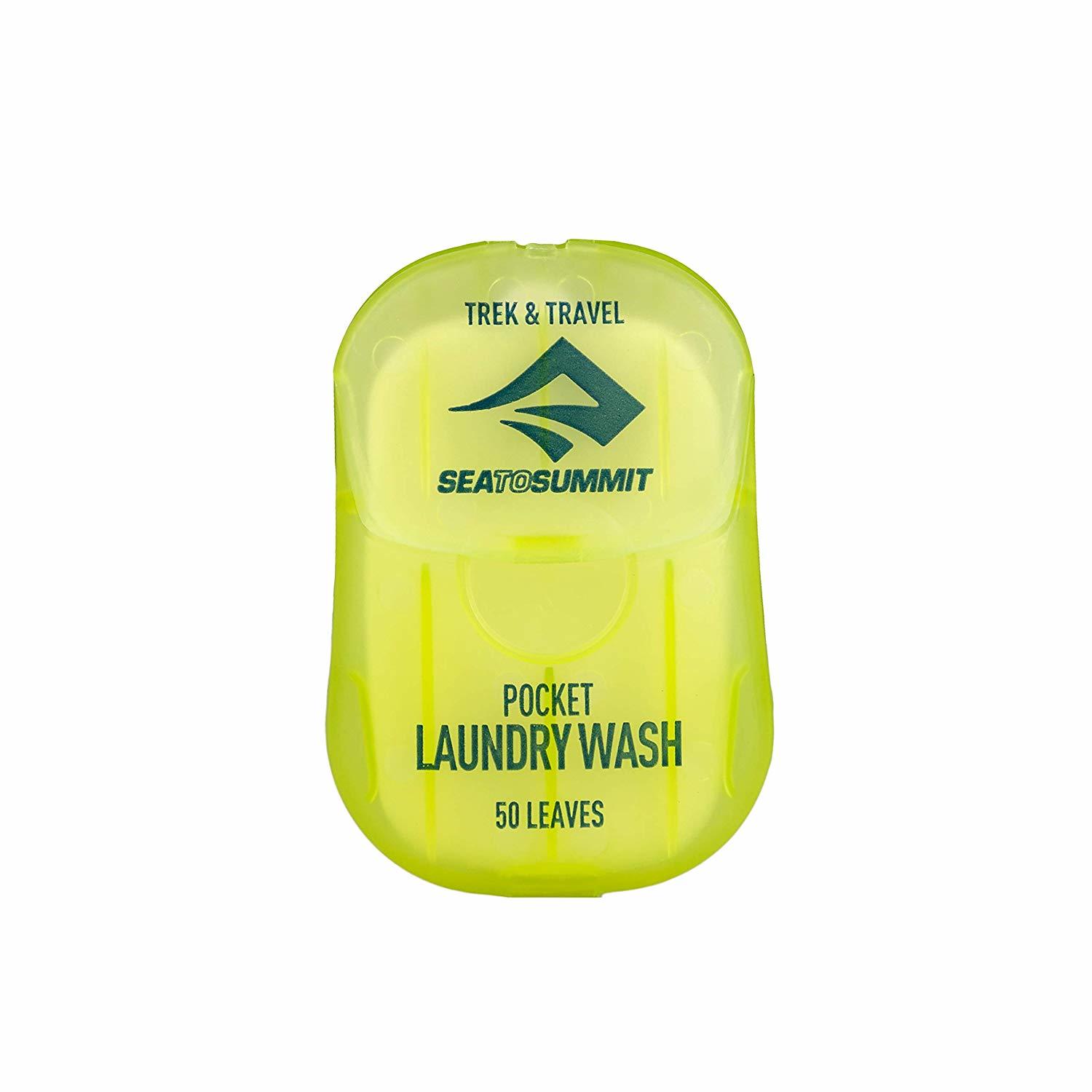 2. Sea to Summit Travel Soap: Soap can be very useful on long travels, but it's hard to carry around. It might get taken off you at the airport or leak in your backpack. This Sea to Summit Travel Soap is the perfect solution for every backpacker with a thought for hygiene. The dry soap is super handy, and it definitely won't leak (there's nothing to leak). One box contains 50 leaves of soap, making sure that you'll be clean, even on longer adventures.
3. Power Bank: Showing up to a new city, after a 14-hour bus ride, with a dead phone and no directions to your hostel is a half-awake, messy nightmare. Putting a good power bank in your pack is the best and easiest way to keep your important electronics charged up for those long travel and sightseeing days.
4. Active Roots Toiletry Bag: The Active Roots Toiletry bag keeps all of your bathroom essential items organized instead of flowing around your backpack. Having everything handy and accessible in one water-resistant bag is a bathroom lifesaver. This toiletry bag also helps from being that embarrassed person walking back to the dorm room, in a towel, to grab forgotten shampoo.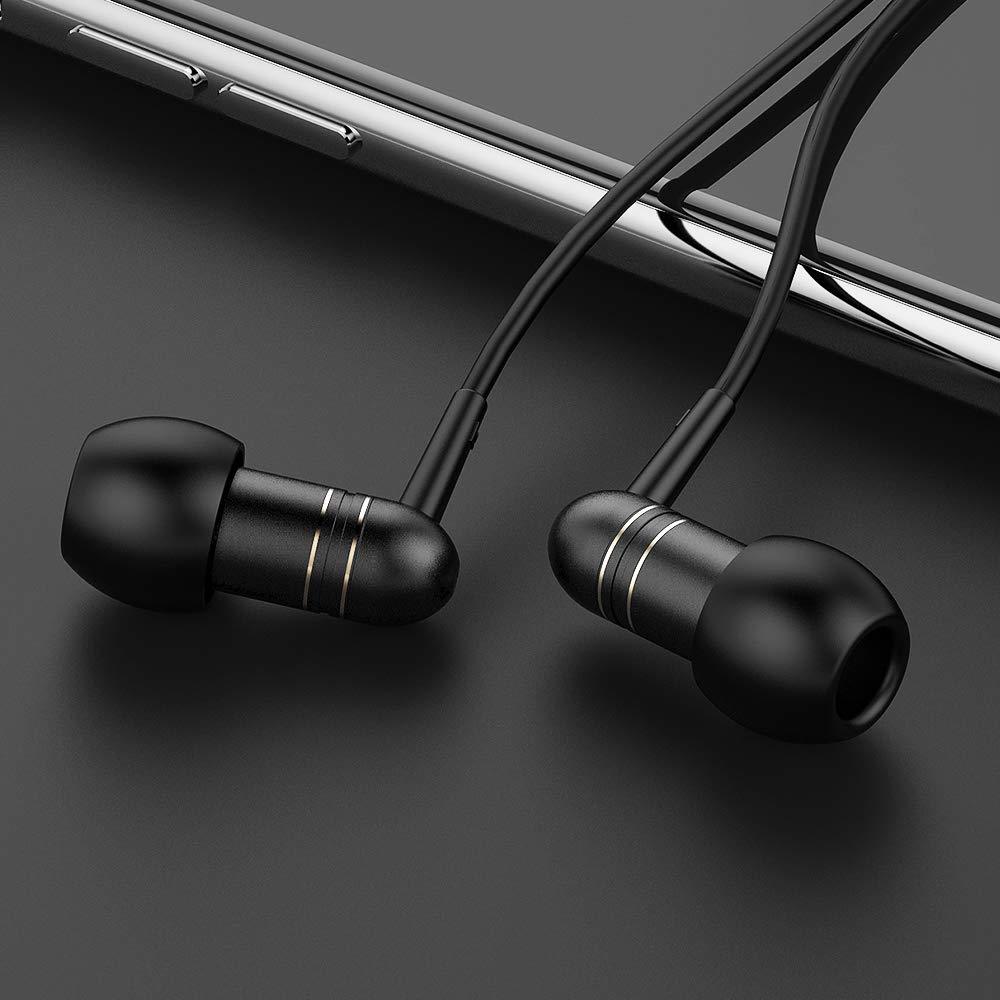 5. Noise-Cancelling Earbuds: Noise in hostels… is a thing. Your bunkmate coming in late, motorbike traffic just below your window, construction on the property or the round-the-clock rooster that seems to follow you to every f*cking hostel. Having a way to escape the noise while you sleep makes for a well-rested morning. Noise canceling ear-buds are a great solution, just put on your favorite artist or load a quick Netflix episode to fall asleep too.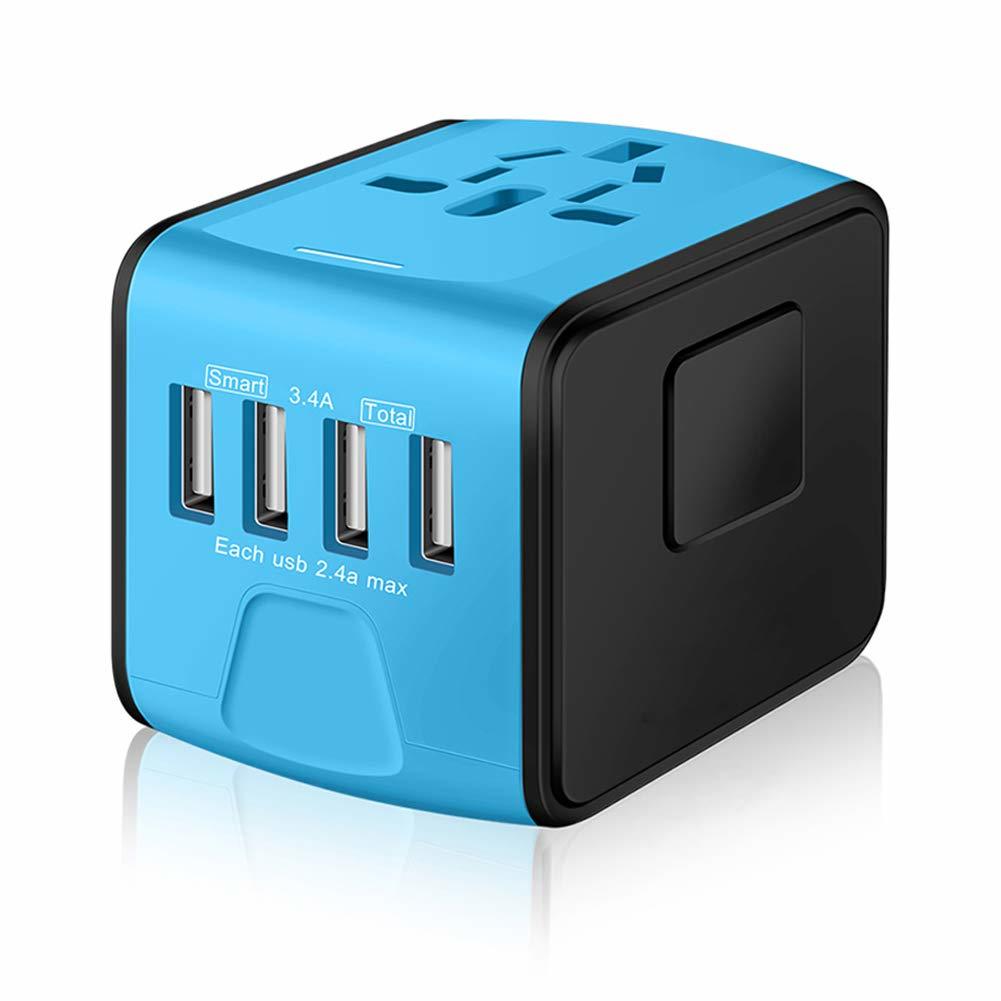 6. Universal Travel Adapter: This universal travel adapter charges your devices in (pretty much) every country – definitely a lifesaver when travelling around the world. The plug also regulates the power output depending on which device you're charging. No more fried hair dryers or electric razors!
Why you should travel to Cairo
Cairo is crazy. There's no way around it.
But with the help of this guide, you'll be able to take some control over your time in this Egyptian city, and find a hostel that perfectly suits your travel style.
And remember, if you can't pick a hostel, go with Meramees Hostel – our top pick for 2020.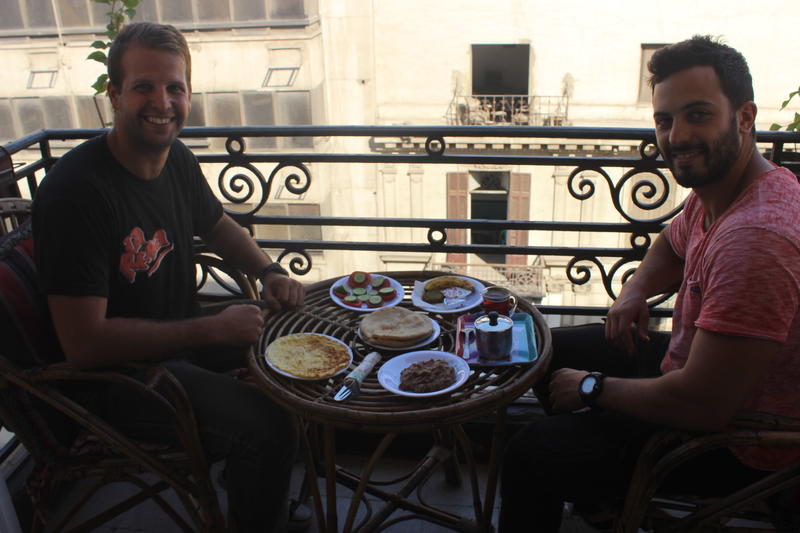 Travel Safety Tips for Cairo
And don't forget Travel Insurance! We've put together a roundup of Travel Insurance for backpackers – check it out here, or if you're low on time, get a quote from World Nomads, our favorite travel insurance provider.
Getting an estimate from World Nomads is simple – just click the button or image below, fill out the necessary info, and you're on your way!

If you're still concerned about your security in Cairo, then check out our safety guide on Egypt. It's full of useful information and will help you travel better (and safer).
More Epic Hostels in Egypt and Africa
Hopefully by now you've found the perfect hostel for your upcoming trip to Cairo.
Planning an epic trip all across Egypt or even Africa itself?
Don't worry – we've got you covered!
For more cool hostel guides around Africa, check out:
Over to you
By now I hope our epic guide to the best hostels in Cairo has helped you choose the perfect hostel for your adventure!
If you think we've missed anything or have any further thoughts, hit us up in the comments!
Yay for transparency! Some of the links in this post are affiliate links. This means that if you book your accommodation through the site, The Broke Backpacker will earn a small commission at no extra cost to you. Your support helps keep the site going.