If you're looking for the right place for a gap year, don't you dare forget Costa Rica.
Look, you probably don't need much convincing on why Costa Rica is an awesome destination. This Central American country is a nature lovers paradise, with its white sandy beaches, tropical rainforests and volcanic mountain ranges – the Tico people are notoriously lovely to boot.
Some may advise against a gap year. But you know what? I wouldn't listen to them for a second. Sure, your mum may be one of those people. I bet she just says that because she will miss you, not because it's not a bloody awesome idea.
It's not about running away from a career or your responsibilities, though I totally won't judge you if you need an escape. Taking a gap year is a great way to try something new, change the pace of your day to day life, learn some skills, immerse yourself in a different culture and give back to the community.
So, now you are wondering how to take a gap year in Costa Rica.. There are so many ways you can do it, it will suit you and your travel style.
Lucky for you, we've got all the answers and top tips that will help you along the way. Vamos!

Do You Want to Travel FOREVER??
Pop your email in below to get a FREE copy of 'How to Travel the World on $10 a Day!'.
Why Take a Gap Year in Costa Rica
If you ask me, a gap year is something that everyone should do at least once in their life – that's right, why not take more than one?!
You may have just finished high school and be ready to see what the world has to offer. Perhaps you're a professional wanting to take a sabbatical, or maybe you're someone who wants to change things up and try something new – can you say grown up gap year? Honestly, any excuse is a good one. It's your life and filling it up with as many awesome experiences as you can is the best way to live it.
By taking a gap year in Costa Rica, you have the perfect opportunity for Spanish language immersion for those polyglot wannabes among us. The best way to learn is to throw yourself into it right? You can live with a host family, and experience the welcoming hospitality and lifestyle of the Costa Rican people (or Ticos if you want to know the local lingo) first-hand.
A gap year is a great time to learn some new skills for a future career, or get inspired to forge a new path for yourself back home. Heck, you may just be influenced by the idea of sitting on a Costa Rican beach and chilling the eff out. That's a great reason too! I mean have you seen those beaches with crystal clear water backing onto the jungle? They are really something.
Whatever is calling you is a damn good one. There are a lot of benefits to taking your gap year and travelling through Costa Rica! I guess you'll have to take a chance, and see what happens.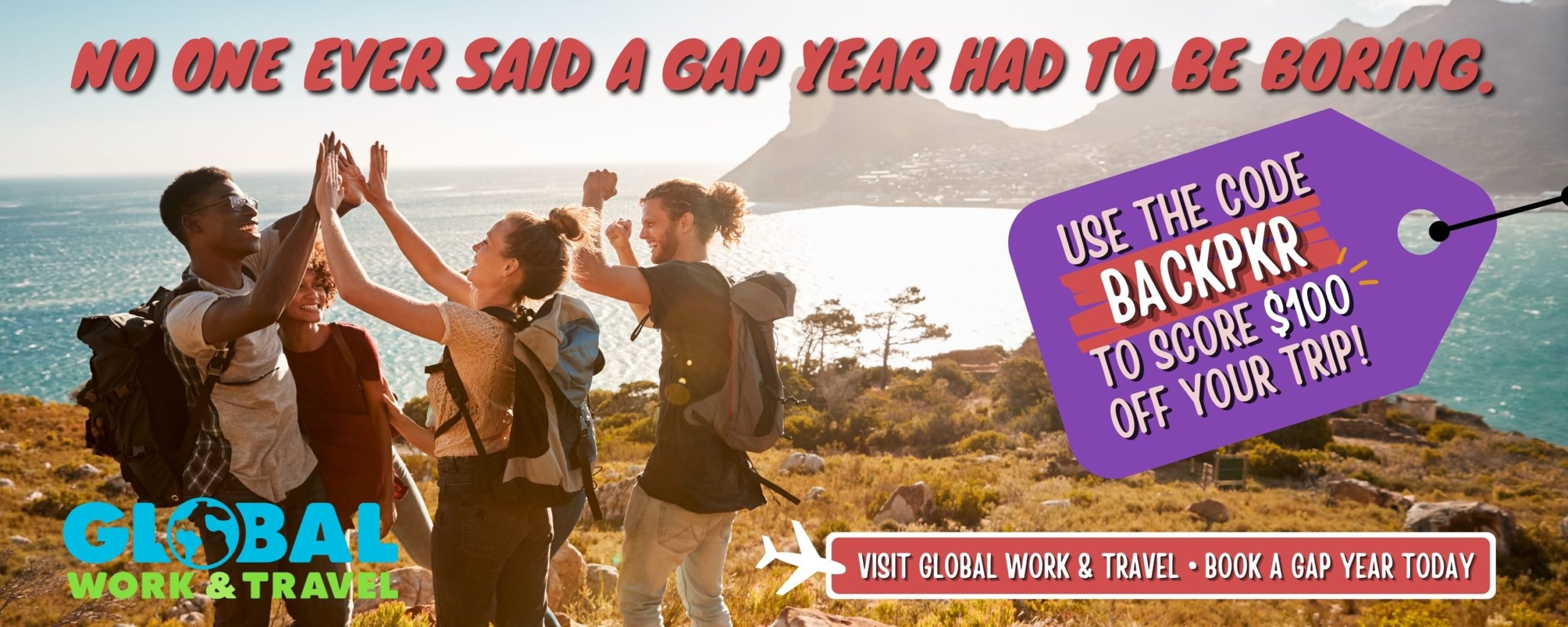 How to Plan a Gap Year in Costa Rica?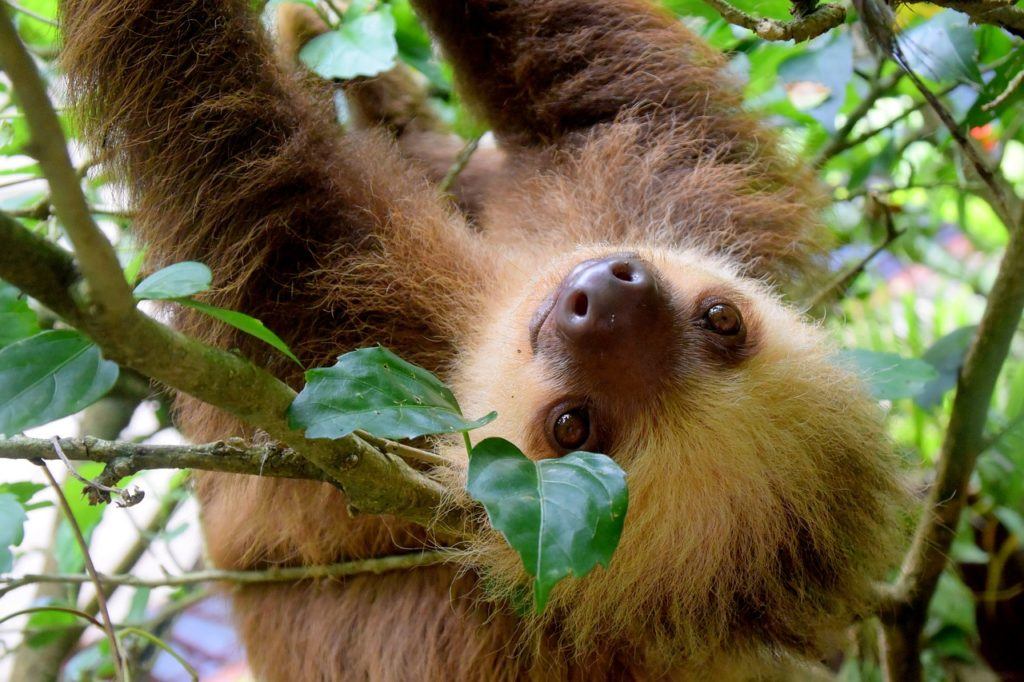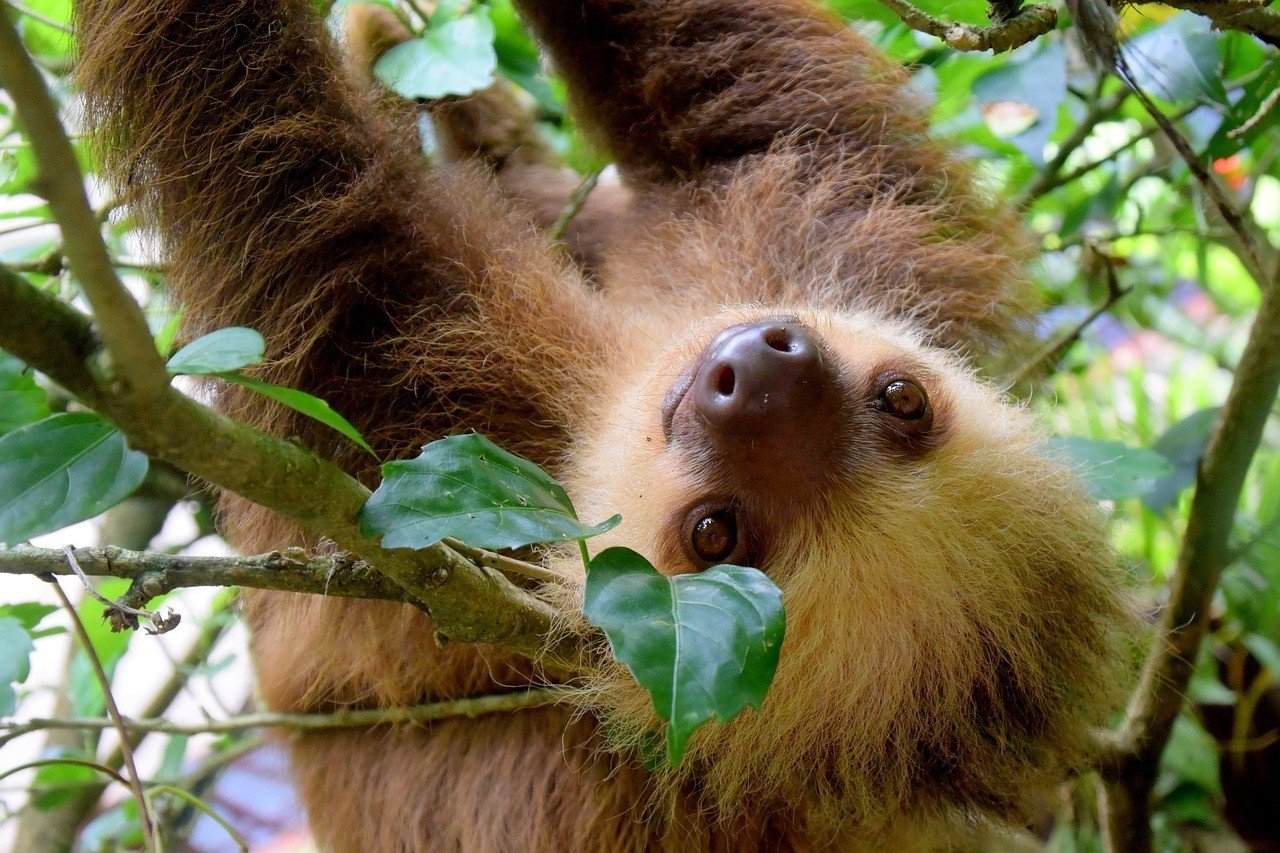 To take your dream and make it a reality, you're gonna need to do some planning. Not only are there the regular 'what do you want to do' questions, but you also need to think about money and logistics.
It can be hard to know where to start with these things. We've broken it into bite-sized pieces to make it super easy for you to think about. Check it out!
1. Budget
Budget will be the hardest thing to think about.. No one likes to think about money when you don't have it. While it's totally possible to have a cheap gap year in Costa Rica, you will need to work out your budget to see how long you can travel with what you have – before you even think about wages you could make abroad. You don't want to end up stranded in paradise with no cash, do you?
For those of you who have been saving for years, or are just financially abundant, you are in for an EPIC and easy time.
2. Criteria
This is a nice bit.. What are your criteria when you travel? Are you a budget backpacker, or a luxurious explorer? Will you bring a backpack or a suitcase? Do you wanna travel solo, or bring along your best mate?
Figuring out what YOU want from your trip, and how you want to do it is super important. It could make or break your trip. You don't want to spend a decent chunk of change living out someone else's dream gap year.
3. Pre-planned vs winging it
I'll be honest with ya, I am NOT a planner. As I write this, I don't even know what country I will be living in next month. For me, this keeps things exciting and spontaneous. I can follow the signs as they come up and I'm not locked into things that don't work for me.
Sometimes it would be nice to have some steps planned out though, or better yet, someone to help me plan those steps.
Don't we all dream of having a life manager who helps us with the tricky stuff?
Lucky for us, teams like Global Work and Travel exist. These folk offer different types of programmes gap years in Costa Rica. They can help connect you with local projects, give you an orientation to the country when you arrive, and lend a hand to sort visa stuff.
In Costa Rica, they have awesome projects for volunteering, teaching and studying español. Whether you want to spend your trip giving back to the community, working on your career, or levelling up your brain, it's worth checking out the options.
Alternatively, you could also go with Worldpackers. It's an online company that connects travelers with foreign volunteer hosts who then work in exchange for housing. You basically get to live for free by helping the company or business with a few hours every week. Worldpackers also offers a plethora of additional resources, a great support network, a blogging platform for collaboration, and a whole lot more – ideal for your gap year!
4. Duration
The duration of your trip will be dependent on the circumstances you are leaving behind at home.
If you are planning to adventure between high school and uni, a few months is your best bet. If you've got a pet pooch, how long are you willing to leave it behind?
Once you've sat down and worked out how long you can spend away, you can get into the nitty gritty of planning your Costa Rica gap year.
Is This the Best Backpack EVER???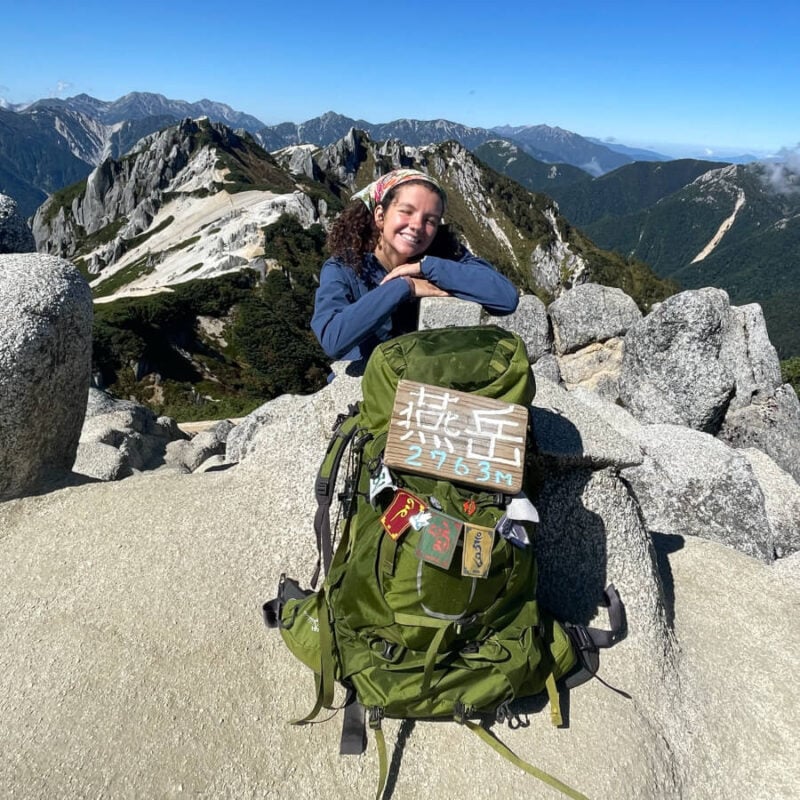 Gap Year in Costa Rica Budget
Now we have to get down to business. The cost of living in Costa Rica is very reasonable, and we've crunched the numbers to give you an idea of what you will need to have in your pocket.
It's all going to be dependent on where you choose to stay in Costa Rica, your comfort levels, and how you want to explore. Living in the big tourist areas or cities like San José or San Francisco is likely to be a lot more spenny than living in a rural town off the tourist trail.
A modern apartment vs a Costa Rica hostel is also going to affect your base budget. Do you see what I'm getting at here? The cost of living varies considerably depending on your travel style.
Except for eating out and the cost of petrol, the prices shown here are the average monthly costs, and are listed in USD.
I haven't included the cost of activities, constant travel or any special treats you may like to buy for yourself. Use it as a rough guide, my friends.
Gap Year in Costa Rica

| Expense | US$ Cost |
| --- | --- |
| Rent (1 bedroom place in City Centre vs Outside City) | $500 – $350 |
| Utilities | $67.40 |
| Eating Out (Local restaurant) | $6.30 |
| Eating Out (3-course fancy meal | $40 |
| Groceries | $59.40 |
| Public Transport | $35 |
| Petrol (per litre) | $1.03 (or $46.35 for a tank) |
| TOTAL | $754.45 |
Visas for Gap Years in Costa Rica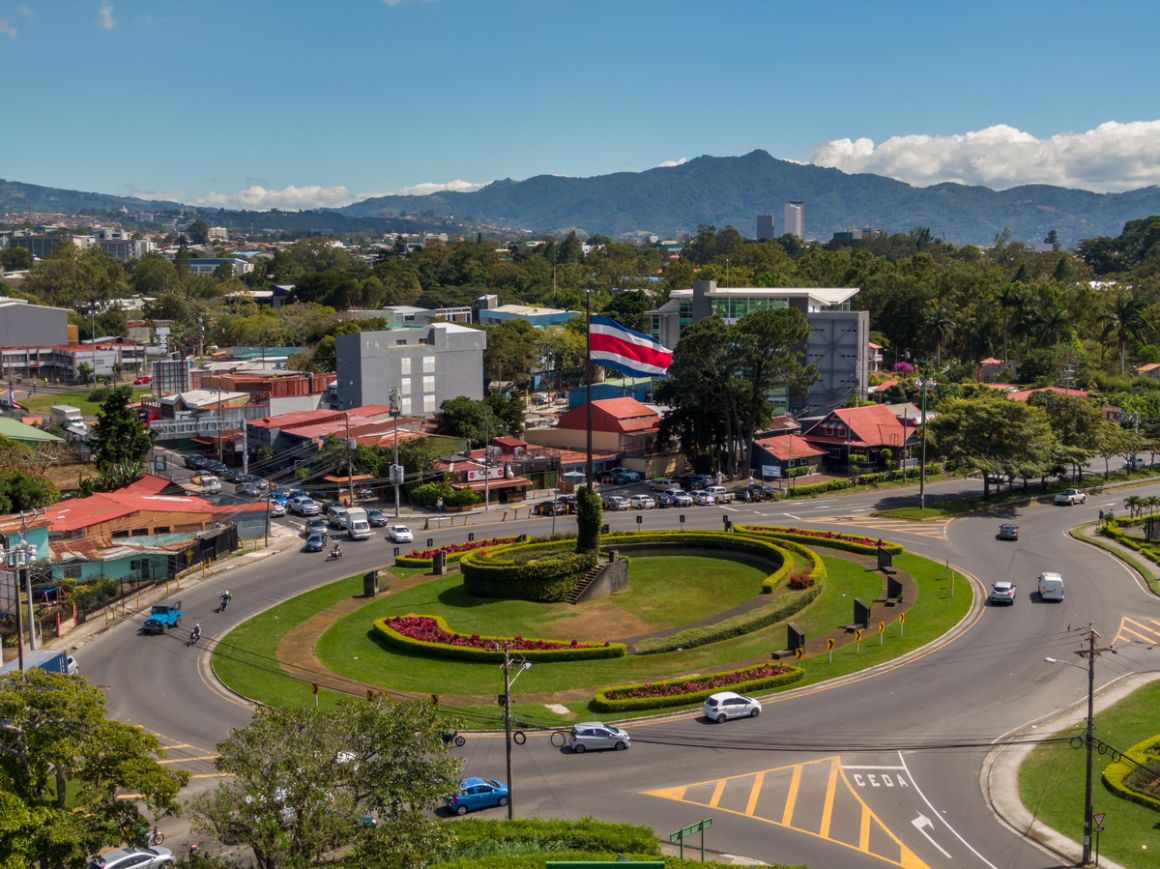 The visa you need for your Costa Rica gap year will depend on what you want to do.
If you're going to volunteer in Costa Rica, study abroad or work, you need to have a provisional visa. To get one, you apply at the Costa Rica Embassy, or consulate, in your home country. The process is known to be time-consuming and not the cheapest, so make sure you plan ahead of time and budget for the cost.
While this is not always the official advice, some people volunteer with a tourist visa. Some programs do fall under the 'tourist activity' category, but you might want to clarify this with your volunteer organisation of choice to be sure.
Most tourists can get a 90-day tourist visa on arrival in Costa Rica. This varies depending on where you are from, as there are international agreements in place. For a handy look at what visas you can get for Costa Rica, country by country, have a peek here.
For the tourist visa, you may need to show proof of onward travel, but that's always an easy hurdle to jump. If you plan on staying in Costa Rica for longer than 90 days, you can do a 'visa run' to neighbouring countries, Nicaragua or Panama, and get another 90-day tourist visa when you re-enter the country.
This stuff can be stressful right? If you want a helping hand from people who know the process like the back of their hand, you can book your trip through Global Work and Travel and have them sort the tricky bits for you.
Or, if you are really looking forward to being a young, wild, and free traveller, Visa First will tackle the visa politics while you build up your wanderlust on Insta.
The Future of the SIM Card is HERE!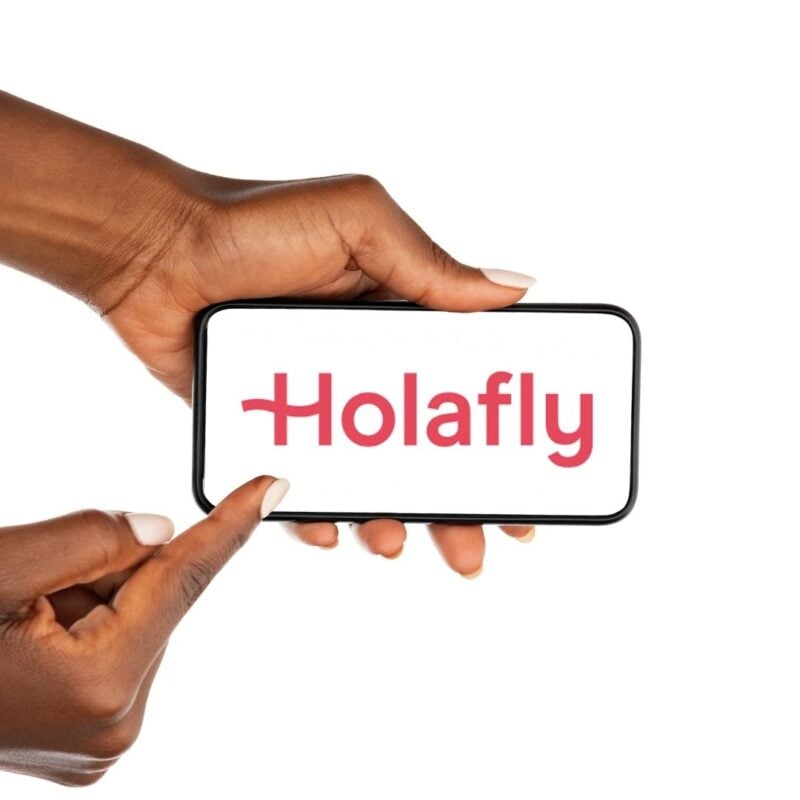 A new country, a new contract, a new piece of plastic – booooring. Instead, buy an eSIM!
An eSIM works just like an app: you buy it, you download it, and BOOM! You're connected. It's just that easy.
Is your phone eSIM ready? Read about how e-Sims work or click below to see one of the top eSIM providers on the market and ditch the plastic.
Grab an eSIM!
What to Do in a Gap Year in Costa Rica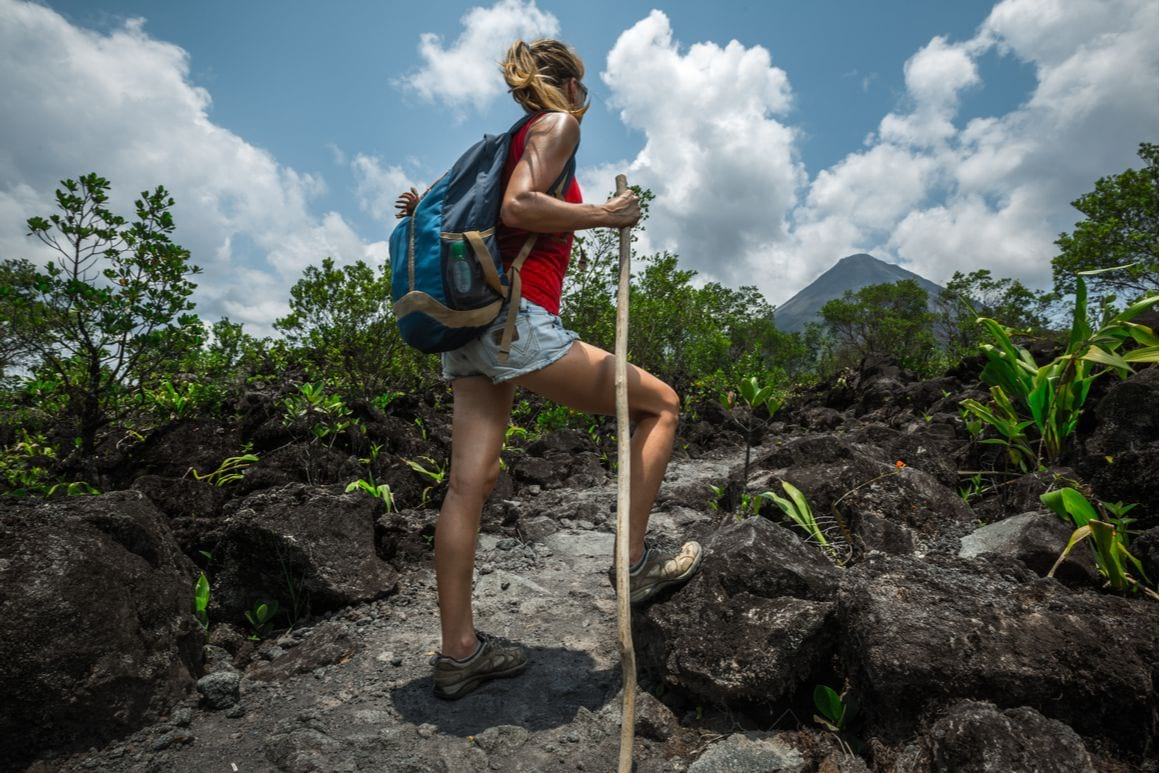 We've said that gap years are for everybody. What kind of trip are you looking for?
There are various ways you can spend your time from studying to teaching English, or working on a turtle conservation project. No matter how you choose to add some extra bucks to your budget, or new skills to your repertoire, you will still have plenty of time to explore and wander the expansive beauty of Costa Rica.
Teaching in Costa Rica
With booming tourism in Costa Rica, there's a large population of Costa Ricans looking to learn English. You can use your English language skills, and do some teaching in Costa Rica!
Some of these teaching positions will be paid travel jobs, while others will be on a voluntary basis. The specifics of a job are going to depend on things like your teaching history, whether the students are children or adults, if you work with a school or a community project, etc.
Of course, job availability is another thing to take into consideration, but you'll have to check around when you're ready to apply for jobs.
Teaching English is a good way to do a working holiday in Costa Rica. I mean, life can't all be endless fun in the sun, someone has gotta pay the bills around here! If you want to work in Costa Rica, you'll need to make sure you have the correct working visa. When you're teaching English and getting paid for it, you will also need to have a qualification. A 120 hour TEFL course, and a passion for teaching, are often enough to get you some paid work.
Have you been planning on getting your TEFL certification but still not gotten around to it? There's no shame here my friends. We've got your back!
If you want to get a headstart on your trip, you can get your certification online through myTEFL. If online learning isn't your thing, Global Work and Travel offers a program that allows you to get your TEFL certification while living in Costa Rica. You'll get on the job experience teaching English to kids, all the while being able to climb volcanos, swim in the ocean and hang in the jungle in your spare time.
In the end, you will be able to use your TEFL qualification to teach English in other countries around the world, or teach online and embrace the digital nomad lifestyle. Not bad, ey?
With this program, you'll be connected with a local organisation that offers paid teaching work. Without any logistical nightmares (I mean, it's all mapped out for you and you have a team to help out) you can work abroad and teach in Costa Rica. Awesome!
If you prefer to organize a job for yourself, you can use the internet to search for job listings. What the heck would we do without the internet these days? You might even find some useful leads on Facebook groups with other English speakers.
Another way to teach in Costa Rica is by taking part in a volunteer project. You may not need a TEFL qualification or any experience as the focus is usually more on language and cultural exchange rather than following a set curriculum. More on volunteering to follow!
Volunteering in Costa Rica
Volunteering in Costa Rica is a worthwhile way to spend your time and have an impact on the community. The range of projects you can get involved in is almost as diverse as the biodiversity of the country itself.
If you're passionate about the environment, you can work to help protect la pacha mama. You'll find environmental projects like turtle conservation, or placements working the land on a permaculture project.
For those with a love for social justice and development, you can empower people with language skills or support those living with a disability. The same goes for creative folk who want to use their art, words or photography to raise the profile of amazing projects.
Basically, whatever you like and whatever you're good at, there's a project for you. The best volunteer project is one that inspires you and allows you to put your skills to good use. That's the ticket for leaving a place better than you found it.
So where does one find projects like this? There are a few approaches you can take.
You can take the DIY approach and do your own research to find a volunteer project in Costa Rica. This way may take a bit longer, but it's a worthwhile investment of time to find exactly what you want. It will involve scouring the internet for the right organisation, and keeping an eye out for opportunities once you get to Costa Rica.
You can find epic cultural exchanges and volunteer projects on sites like Workaway and Worldpackers. These platforms help connect travellers with projects on the ground that are making a real difference. They have a huge range of projects that range from helping out in a sustainable community in the jungle to voluntary teaching positions. If this sounds good to you, we can hook you up with a discount code when you sign up.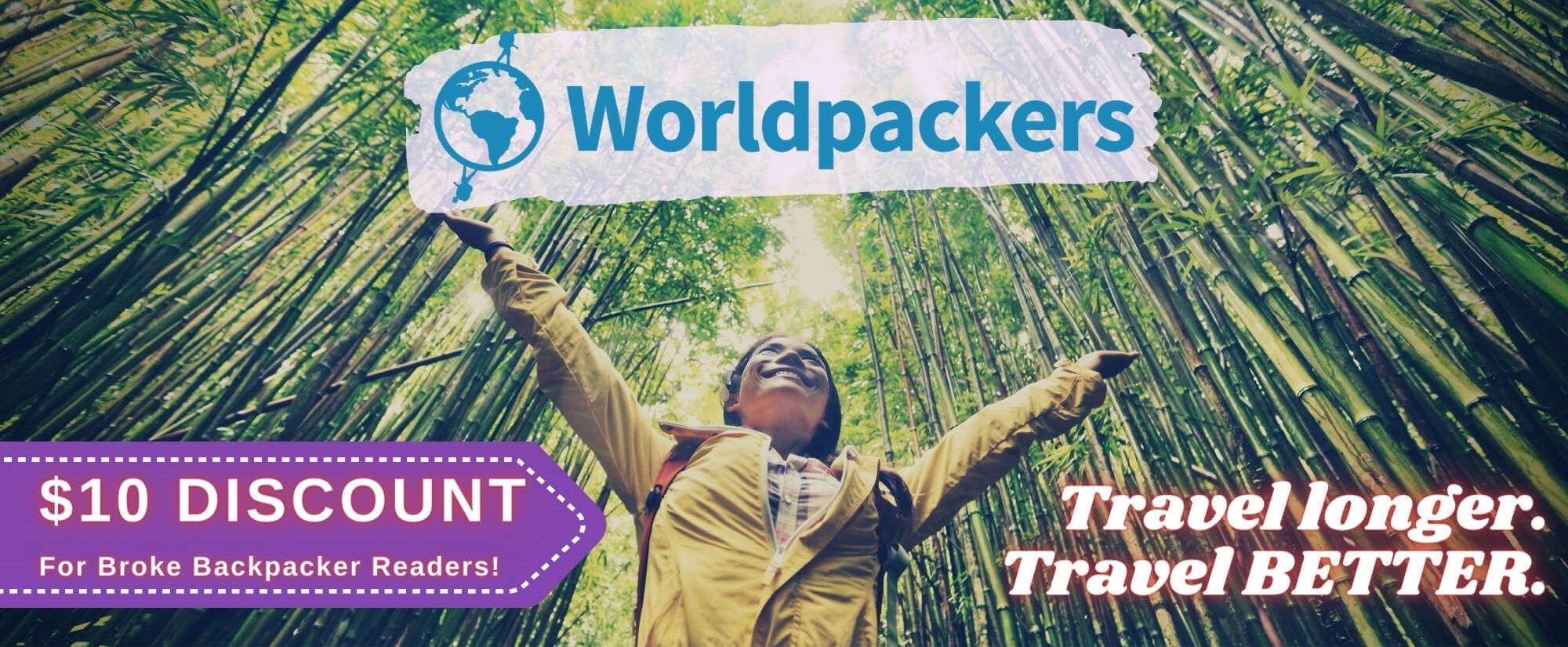 Worldpackers: connecting travellers with meaningful travel experiences.
The next option is hooking up with a project through Global Work and Travel. Oftentimes, signing up to volunteer projects through an agency makes the experience super expensive. While there is a cost involved (shock, horror! You DO usually have to pay to volunteer) the price is super reasonable for the amazing projects they offer, and all that is included in the package. I mean they are with you every step of the way. They help you through the visa process, make sure your arrival in the country goes smoothly, organise comfy accommodation, and provide ongoing support if you need help in Costa Rica.
And I haven't even got to what volunteer projects they offer in Costa Rica, which is the biggest drawcard if you ask me!
Global Work and Travel offer a volunteer project on a research and conservation project that protects sea turtles and their habitat. You'll be making a sustainable impact on the sea turtle population, all the while living on the beautiful coast in Ostional.
They also have a project volunteering at a wildlife sanctuary in the Costa Rican Jungle. You'll get up close and personal with animals including sloths, monkeys, macaws and kinkajous, who need some TLC.
Now let me get something clear – I'm not talking about that dodgy kind of animal volunteering that does more harm than good. There's no damn way we would be giving a shout out to the losers who offer that kind of damaging and exploitative "volunteer" experience. We're talking about real, meaningful projects. The stuff that changes lives and makes a tangible impact!
If animals aren't your thing, fear not. They also offer a great program that will take you up into the mountains in Alajuela, San Ramon, where you can work with local children by assisting in a classroom or a daycare centre.
Other than the social and environmental projects, the next best thing is the support you get with the whole process. Remember what I said about having a life manager? That's who the team at Global Work and Travel can be for you while you're living your best gap year in Costa Rica.
Studying in Costa Rica
The most common thing for people to study in Costa Rica is Spanish. After all, true language immersion is the best way to learn.
Of all the countries that speak Spanish, Costa Rica is considered a great spot to learn. Costa Ricans speak with a clear and easy to understand dialect and are known for being open, kind, and patient people.
It's possible to organise your own studying set up. You might wait till you get there and ask around if anyone knows any kickass Spanish teachers. There might be signs up in hostels for local schools, or your new roomies might have a mate's cousin's sister on the search for new students.
Another way to take the DIY approach is to do a cheeky search online. Something like "Spanish school in Costa Rica" or "Best Spanish school in San José" should bring up some great results that you can look through. This way you can also read reviews from previous students to see how they found the school.
If you're keen to learn some Spanish before you arrive, Duo Lingo is pretty great at giving you exposure to the language. I've also used online Spanish school Baselang before, and found they were awesome, affordable and I could have daily lessons at a time that suited me, no matter where I was.
If you prefer to sign up to a reputable school AND have someone help you organise the details, don't look past the awesome programmes from Global Work and Travel. Learning a language can be arduous work, but how would you feel if I told you you could be studying in a setting like Playa Samara? This is a small community of 1,000 people right on the beach, so not only will you be learning in a beautiful place, you'll have the chance to be immersed in a Tico community and put what you learn into practice.
Spending your gap year in Costa Rica studying doesn't sound too bad now, does it?
Lastly, you can see if there is a study abroad program with your university. This might be a full exchange semester or maybe just a study tour that you can do for some collect credits. If this is something that interests you, it's worth having a chat with your faculty to see if they can help you organise a study opportunity in Costa Rica.
Expeditions and Epic Things to Do in Costa Rica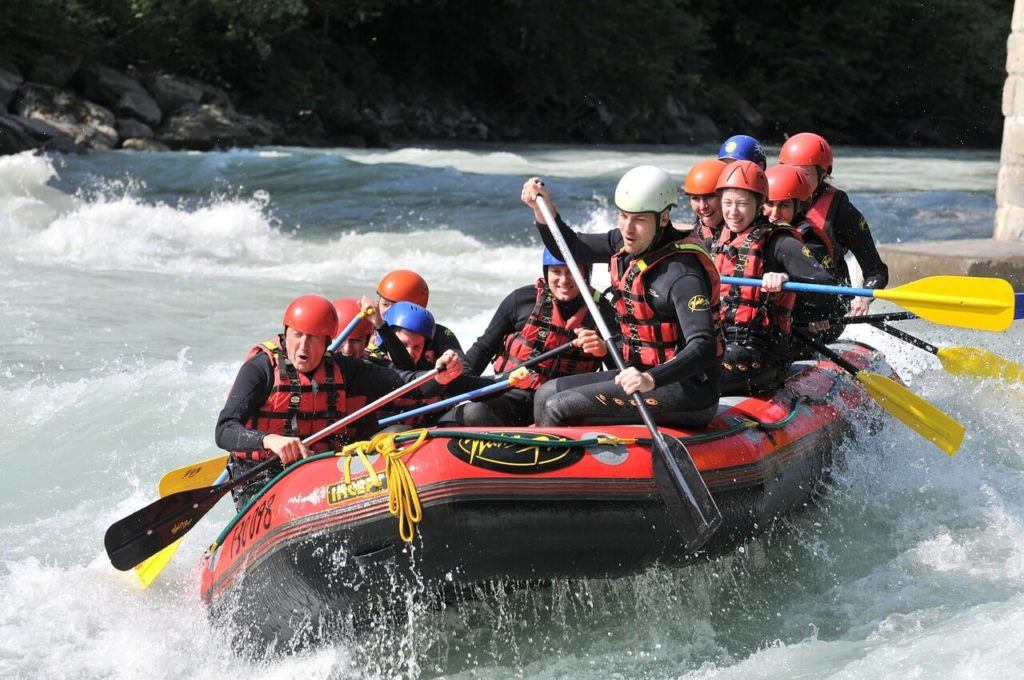 I mean, the volunteering, studying and teaching ideas we've suggested above are hardly gonna be a bad time. They will be totally epic! But we get it, chances are you are considering a gap year in Costa Rica to explore the best the country has to offer too.
So what are some unmissable expeditions we can do in Costa Rica? Here are our top picks:
It's not every day that you get to see an active volcano, is it? This tour will take you on a two-and-a-half-hour hike around the Arenal Volcano. You'll cross rocky pathways and even see the dried lava from the 1968 eruption. Epic. Surely that's enough excitement for one day? Well, it doesn't need to be. If you join a day tour like this, you'll also visit the stunning La Fortuna Waterfall and take a refreshing plunge into the water. After that, the final stop is the iconic Hanging Bridges, a suspended bridge network that allows you to walk on the top of the rainforest. To get there, you'll take another two-and-a-half-hour hike through the primary rainforest. Be sure to bring your walking/hiking boots and be prepared for a tropical climate with heat and rain. Imagine being in a country where it's possible to combine three insane activities like this into the same day? That's Costa Rica for you baby.
The name Costa Rica literally translates to "Rich Coast". You would be a fool not to make the most of the countries extensive coastline. You don't have to twist my arm to convince me.
This experience leaves from beautiful Tamarindo, a not to be missed beach spot. You'll spend the day cruising by secluded bays, tropical jungles and white sand beaches. There's also a chance to get up close and personal with Costa Rica's marine life as you snorkel around. You might even spot some dolphins while you watch the sunset. It hardly sounds like a bad day, does it?
Costa Rican jungles are not a place for the faint-hearted at any time, but exploring the jungle at night time is a completely different experience. You'll discover another side to the rainforest when you see the animals that only come out at night time. I'm talking frogs, furry spiders, birds, bizarre insects, snakes and more. It's definitely worth doing this trip with a guide. You can sponge up all their jungle knowledge and let's be real, you don't want to be caught in the jungle unawares.

Our GREATEST Travel Secrets…
Pop your email here & get the original Broke Backpacker Bible for FREE.
And don't forget your insurance…
No one wants to get caught in a sticky situation, not even in a paradise like Costa Rica.
Month to month payments, no lock-in contracts, and no itineraries required: that's the exact kind of insurance digital nomads and long-term traveller types need. Cover yo' pretty little self while you live the DREAM!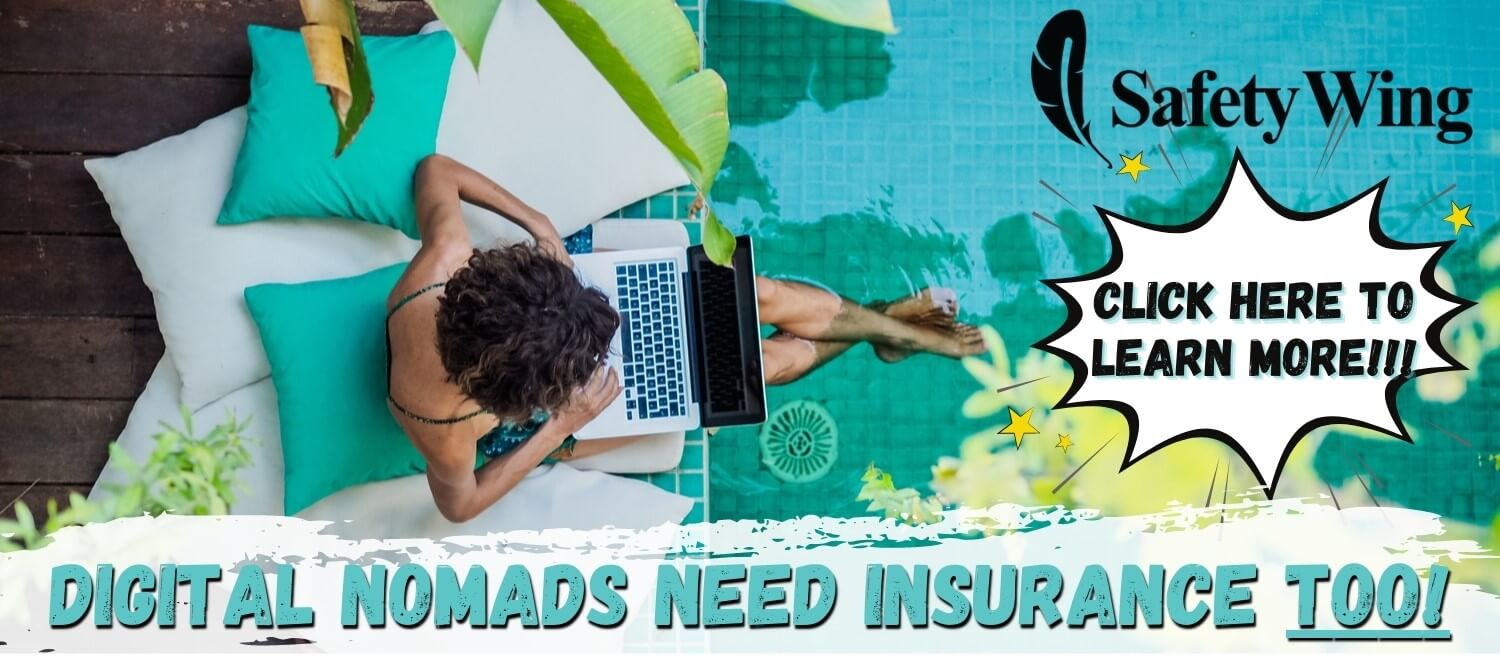 SafetyWing is cheap, easy, and admin-free: just sign up lickety-split so you can get back to work! Click the button below to learn more about SafetyWing's setup or read our insider review for the full tasty scoop.
Final Thoughts
Bueno! So, we've covered all the things you need to know for your gap year in Costa Rica.
There are a lot of awesome ways to do it, right? Whatever your travel style, budget or intention, you'll find a rewarding and exciting way to spend your gap year in this Central American gem.
Your job now is to pick which one feels best for you, get packing and we will see you there!
Nos vemos, amigos!
---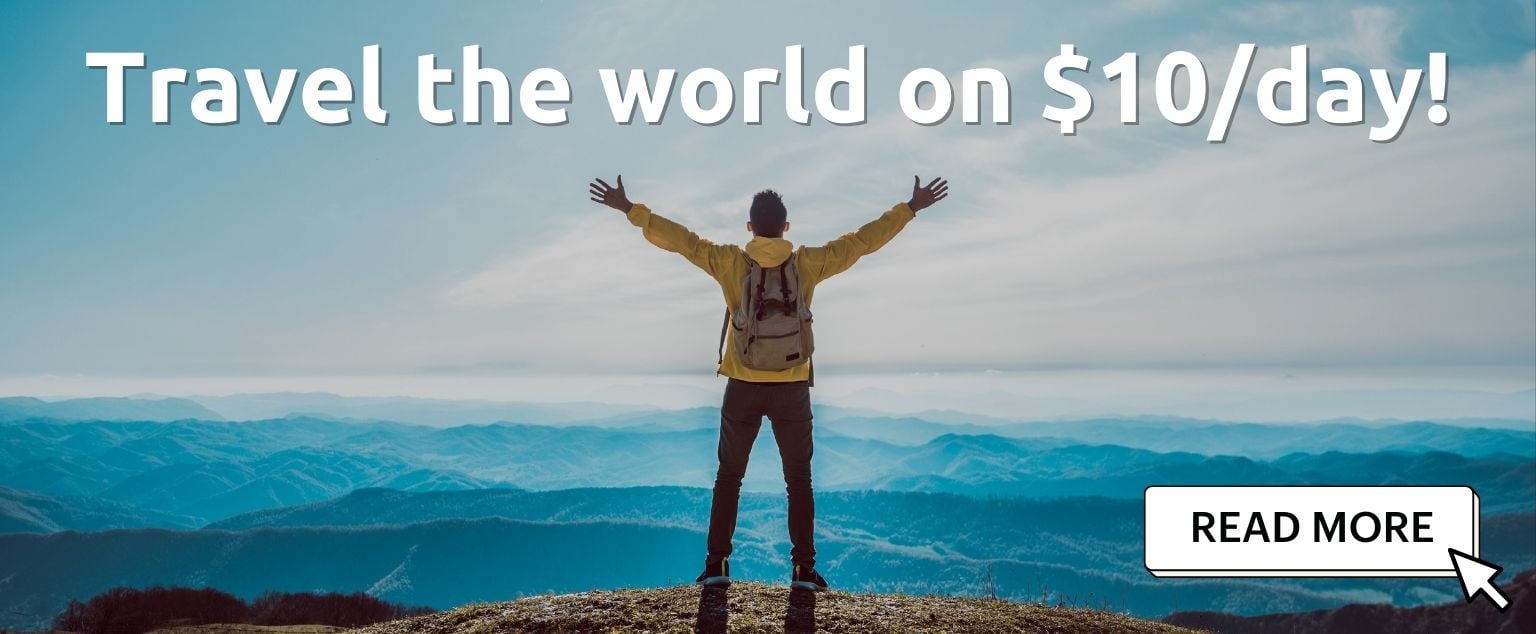 And for transparency's sake, please know that some of the links in our content are affiliate links. That means that if you book your accommodation, buy your gear, or sort your insurance through our link, we earn a small commission (at no extra cost to you). That said, we only link to the gear we trust and never recommend services we don't believe are up to scratch. Again, thank you!