There are people out there that will tell you that taking a gap year is a waste of time, but let me tell you from personal experience… it really isn't.
So many of us feel seriously burned out after finishing high school, and the mere thought of jumping straight into college is scarier than the actual "going to college" part!
If you're hip and trendy (like me) then you know that it is ALL about Netflix's Emily in Paris – and where better to live your croissant-eating, wine-drinking, fantasies than in… oh la la… France!
A gap year in France will teach you how to live it up in (uber-chic) style, broaden your horizons, and push you out of your comfort zone! Don't let the daunting task of organizing an EPIC gap year stop you. This guide has ALL you need to know.

Do You Want to Travel FOREVER??
Pop your email in below to get a FREE copy of 'How to Travel the World on $10 a Day!'.
Why Take a Gap Year in France?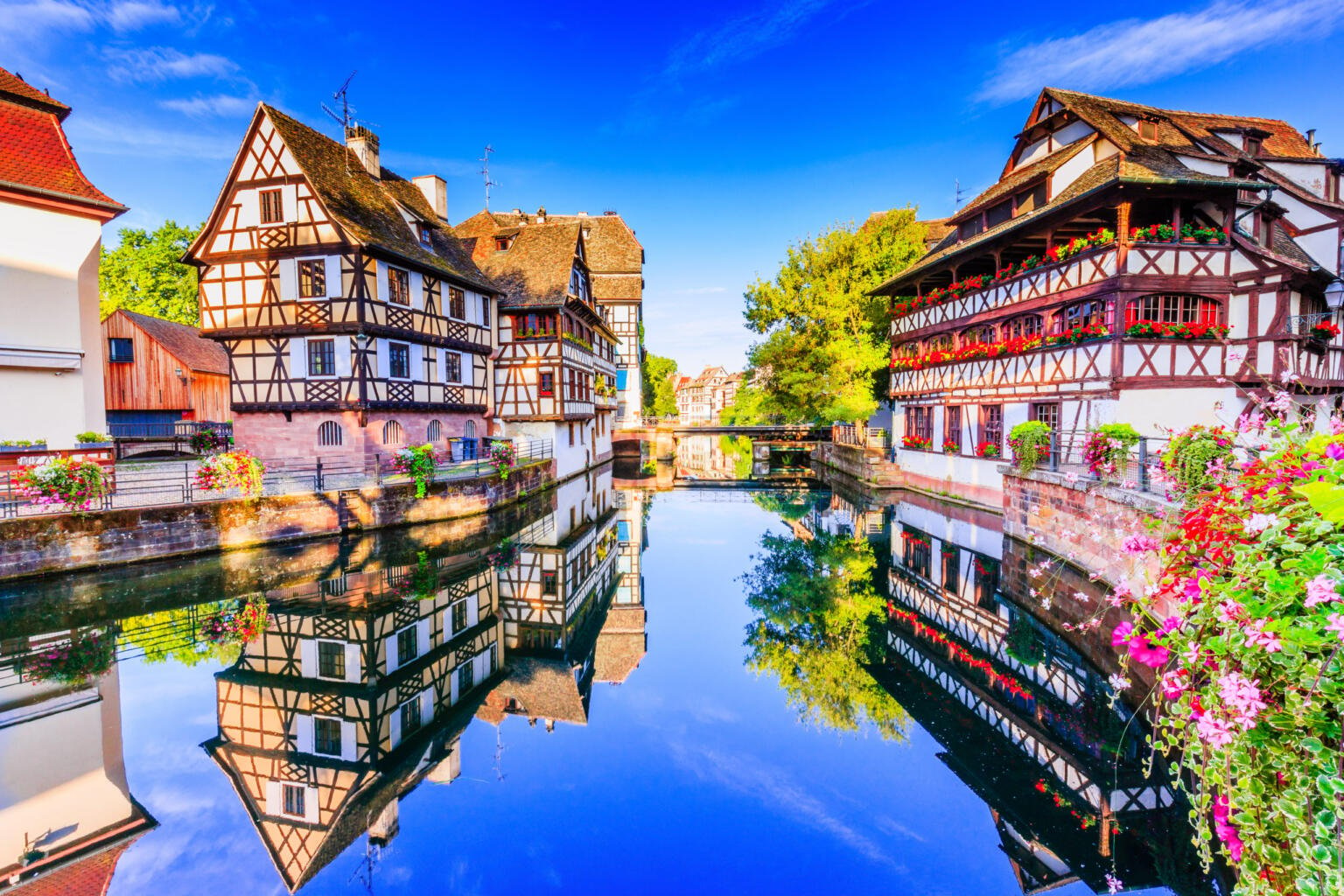 Let's jump right in – why is taking a gap year a good idea? Not only is it a great break in between high school and college, but just think of your college application! This could be the perfect opportunity to seriously bump it UP.
Gap years aren't just for students either, they are great for college graduates who want a little adventure before diving into the world of adulting. Eeeeek! Or even professionals and grown ups who want to throw caution to the wind and just do something different for a year. An adult gap year is totally a thing!
Whatever your reason, taking some time out can help us realign, show us a whole different side to ourselves, and push us to acquire some valuable af skills we can use later in life!
France is just teeming with opportunities for you to grow, learn a lot, and just have a good ol' time! Your gap year in France could have you taking walks along the iconic River Seine, experiencing true French culture living with a local family, and chowing down on some TOP cuisine. Not to mention the language immersion (you'll WOW your friends back home with your new French skills).
Find yourself working as an au pair or tutoring English to a local family! Whatever you end up doing, your trip will be one of a lifetime, and give you plenty of opportunities to explore the rest of France or Europe!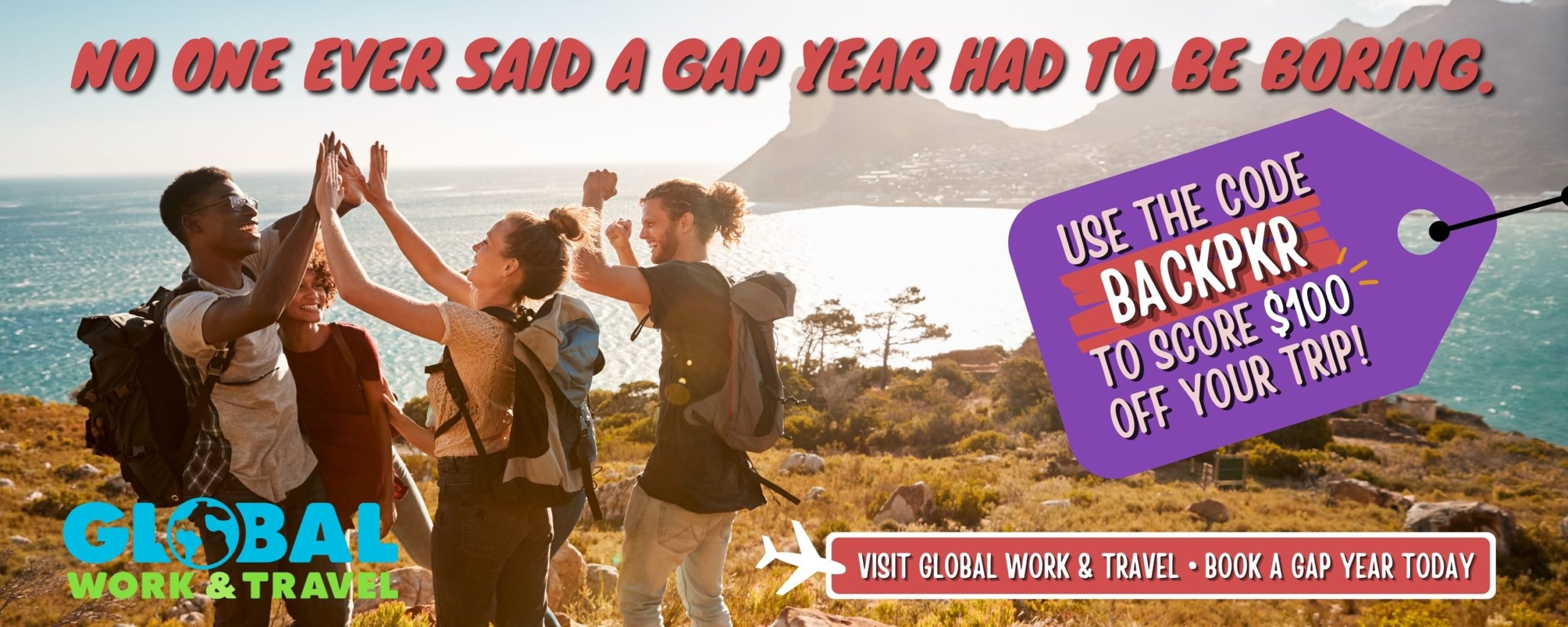 How To Plan a Gap Year in France?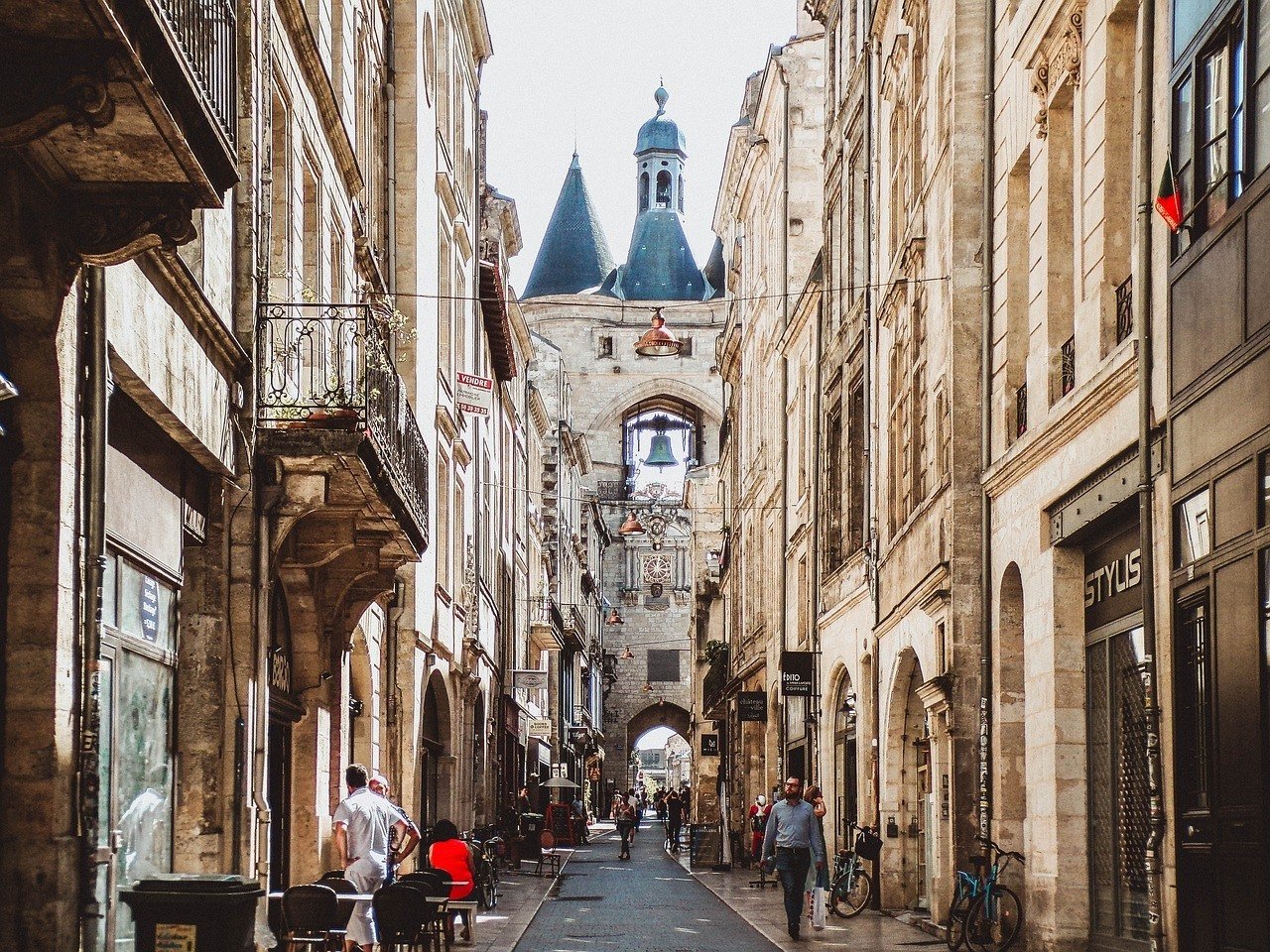 Your dream trip really depends on you. Are you a little limited by your budget and looking for a cheap gap year? Or are you a bit of a luxury traveler and believe in going big or going home?! Whatever your travel style, budget, or background, here's what you need to consider when it comes to taking your French gap year:
1. Your Criteria
What exactly are you looking to get out of your gap year? Do you want to skip the whole tourist vibe and jump straight into a cool travel job in France? Or are you dreaming of living with a host family and learning how to live life the Parisian way? Everyone is different and has a different image of what their gap year should look like. It's good to have a clear idea so you don't waste time looking at opportunities/jobs that aren't really what you're looking for.
2. Budget
Sadly, most of the time our budget is a HUGE factor in any trip, be it a gap year or not! If you're super lucky and have managed to save enough pennies that you can do and go pretty much anywhere you want, then congratulations! BUT if this isn't you *cries* then you might want to consider getting a job to prolong your travels, or base yourself somewhere less pricey (we'll delve more into budgets later).
3. Pre-planned Trip VS DIY-ing It
I know that when it comes to big trips, I am NOT as adventurous as I seem and always opt for a little extra help re: the planning department. It gives me peace of mind, takes a lot of time off my hands, and means that I don't have to even think about visas, paperwork, etc.!
Global Work & Travel are IDEAL when it comes to this, as they have a tonne of different opportunities to choose from worldwide, whether you're thinking about working abroad, volunteering, or even trying your hand at being an intern abroad!
Alternatively, you could also go with Worldpackers. It's an online company that connects travelers with foreign volunteer hosts who then work in exchange for housing. You basically get to live for free by helping the company or business with a few hours every week. Worldpackers also offers a plethora of additional resources, a great support network, a blogging platform for collaboration, and a whole lot more – ideal for your gap year!
Now I know there are some of you out there who can't stomach the thought of a regimented or even pre-planned trip. Don't stop reading though, as you can totally wing a gap year with nothing more than a visa, some cash, and a (loose) plan! This option is great for those who don't have too many financial limitations.
4. Duration
Last but not least, is the duration of your trip. If you're a student taking a year out before college, nine months is the norm to make sure you're back in time for class. If you're just taking a gap year because "why the hell not?" then the sky's the limit! Your gap year in France could be just the beginning, it could lead you to backpacking your way across Europe, or could inspire you to become a digital nomad and live a gap life!
Once you've figured out roughly what you want from your gap year, you can start getting into the nitty-gritty of planning.
Is This the Best Backpack EVER???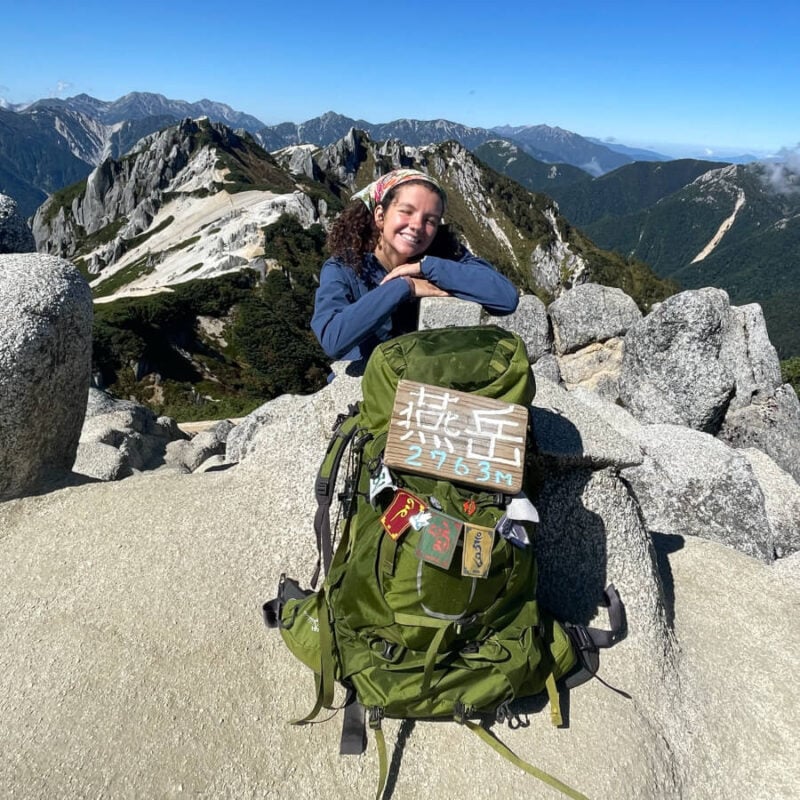 Gap Year in France Budget
France may not be the best place to go if you're looking for a cheap gap year, but as far as Europe goes, it isn't the most expensive place to go to!
The good news is there are some great opportunities to work in France, so you can earn a little money to keep you going on your trip. If you want to do an internship or some volunteering in France, it might get a little pricey, but with enough savings, you should be able to manage it.
Of course, your budget will also vary based on what exactly you want to do and where you decide to explore. As one of the most expensive cities in the world to live in, even spending a few weeks in Paris could rack up a hefty bill if you're not careful. But on the other end of the spectrum, lounging around the beaches near Montpellier could make your money last a lot longer AND you'll get to enjoy the Mediterranean climate!
Other major cities in France such as staying in Lyon, Bordeaux, Nantes, and Marseille can also be a little pricey, but they'll still be cheap compared to Paris. For example, the average price of rent in Paris for a central one-bedroom apartment could be well over 1,150 USD a month, whereas, in Nantes, you would be paying around 570 USD on average. If you're lucky, you would find yourself living with a host family which would save you a lot on rent. 
We recommend being sensible and having a decent amount of cash squirreled away as a fallback in case of emergencies.
Gap Year in France

| Expense | US$ Cost |
| --- | --- |
| Rent (Central vs Rural) | $450 – $1200 |
| Eating Out | $200 |
| Groceries | $250 |
| Car/Public Transport | $35 – $175 |
| TOTAL | $935 – $2760 |
Visas for Gap Years in France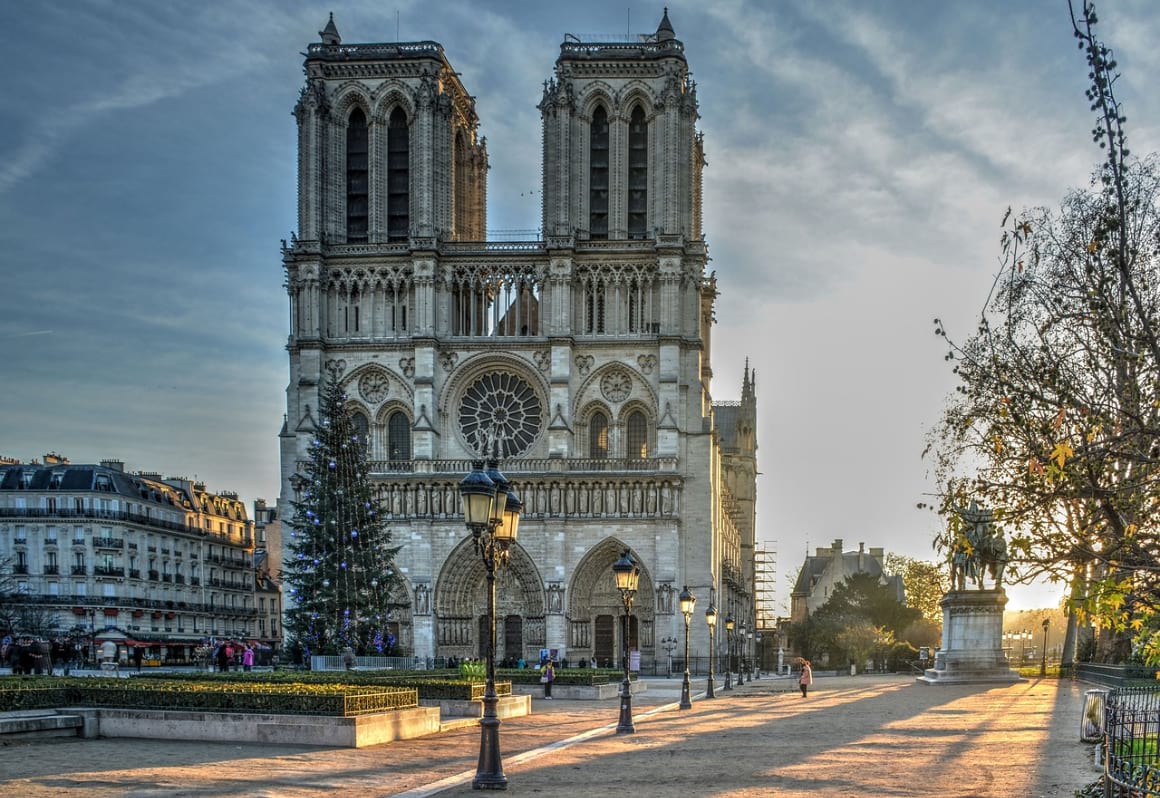 As with any trip you'll want to do some research when it comes to visas, and planning a gap year in France is no exception! There are a few visa options to consider, that will depend on your nationality, what exactly you're doing, and how long you plan to be in the country.
Many nationalities such as EU citizens and members of the European Economic Area (EAA) and Switzerland amongst others are authorized for a long stay without needing a visa.
For a short trip, you can apply for a 90 day Schengen visa. This is a short stay visa generally used for tourism, visiting family, and business trips. However, it is also used for people partaking in internships, short-training programs, and conferences. It is important to take note that you cannot work in France on this visa!
Then there's a student visa, this is used for (…surprise) people wishing to study abroad in France, but also for those working as a family assistant or au pair for a French family and learning French. Student visa holders can remain in the country for 4 months to a year., and some allow you to work part-time outside of your studies.
Another popular option is the French "working holiday visa" this only applies to citizens from Argentina, Australia, Brazil, Canada, Chile, Colombia, Hong Kong, Japan, New Zealand, Mexico, Peru, Russia, South Korea, Taiwan, and Uruguay. Your main reason for visiting must be to explore the country and culture as a tourist, and you must be aged between 18 and 30 to apply (with the exception of Argentina, Australia, and Canada where you can apply up to age 35). This visa lasts up to one year.
Another way to stay longer than 90 days is for employment or business reasons.
If this is all going over your head or you just don't want to even deal with the hassle of visas (I feel you), then seriously consider hitting up an agency or company like Global Work and Travel. Trust me, they will make your life a LOT easier and do all the following up, running around, you name it!
However, for those who want that carefree, not programmed life, but would still like a helping hand with the bureaucracy, Visa First are a great agency who will handle all the tricky visa business for you.
The Future of the SIM Card is HERE!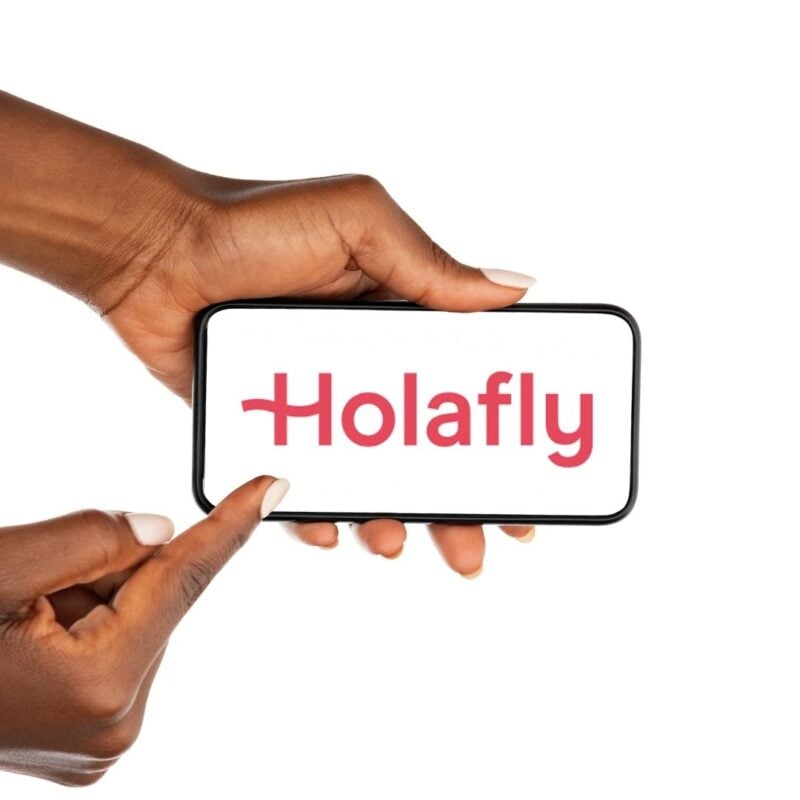 A new country, a new contract, a new piece of plastic – booooring. Instead, buy an eSIM!
An eSIM works just like an app: you buy it, you download it, and BOOM! You're connected. It's just that easy.
Is your phone eSIM ready? Read about how e-Sims work or click below to see one of the top eSIM providers on the market and ditch the plastic.
Grab an eSIM!
What to Do on Your Gap Year in France
Maybe you've got yourself a nice little treasure chest of euros and plan to spend your gap year in France getting bronzed on the beaches of Saint Tropez or touring the vineyards in Bordeaux… but for most of us, finding something that can bring us a little income every month or save us one some costs here and there is the only feasible way we can take a year out.
As you read earlier, France has some great solutions when it comes to this. If you're eligible, you could get a working holiday visa and find yourself a part-time job, or you could find work as an au pair, or tutoring English to a local family. Whatever you choose, there'll still be plenty of time for the fun stuff!
Teaching in France
When it comes to teaching in France, you have a few different options. To teach as an ESL teacher, most employers require you to have a bachelor's degree, at least two years of work experience teaching English and an ESL certificate like a CELTA or TEFL. If you don't meet these criteria or being a full-blown English teacher isn't quite what you're looking for, there are some fantastic opportunities to be a French tutor!
French tutors live with a host family and teach them (both adults and children) English for a few hours each week. This is done in exchange for accommodation and meals, with some families even giving you a small bit of pocket money! The concentration of host families for this type of opportunity are found in Paris and in the south of France.
Spending your gap year in France as a language tutor is a great opportunity to learn about French culture and learn the language from your local hosts! It also doesn't require any qualifications or even an ESL certification (though this could help).
If you're taking a working holiday in France it may be possible to simply rock up and hunt around for a tutoring job. You could look online at job postings or send your resume to private schools and universities.
Most student visas also allow you to do some part-time work, so if you're studying in France and want some extra pocket money, finding part-time work as a teacher is a good idea!
DIY-ing it isn't everyone's cup of tea, and I can see the cons. Heading to France without a plan or guaranteed work can be scary! Not to mention the lack of support in case something goes wrong. This is where groups like Global Work and Travel come in. They have a FAB program for those wanting to tutor in France!
Placements last between 1 and 3 months, and you need to be between 18 and 35 to be eligible. Not only will they match you up with a local family who will host you in a private room AND feed you delicious French meals, they'll also coordinate with the family to pick you up from the nearest major airport and bring you home. You'll have a dedicated trip coordinator to hold your hand a little and answer any questions, plus you'll get an online tutor course so you're not feeling like a fish out of water when it comes to your end of the bargain… tutoring!
You'll even get a certificate of completion to add to your CV or to give you some college credit. It's a winner!
Au Pair in France
Another great option when it comes to your gap year in France is being an au pair. Becoming an au pair is ideal for anyone who wants to experience French life by living with a local host family, discovering the culture, and possibly learning the language! Hooray for language immersion!
How much you'll be working depends on your family's needs, but generally, this won't be more than 30 hours a week. You will be entitled to one and a half free days a week, and although there's no official holiday allocation, one week off per six months working is the norm.
Au pairs and nannies usually do light housework, help in the kitchen, and look after the children. There isn't an official salary for au pairs from the French government, but most au pairs and nannies can expect to get around 80 EUR (90 USD) a week. Most au pair opportunities are centered around Paris or the south of France, so you could be spending your day off exploring the Louvre or catching some rays on the French Riviera!
For EU citizens, members of the EEA, and Switzerland, becoming an au pair in France is as easy as arriving in the country, finding a job, and signing a work contract. Okay, maybe not that easy, but finding your own job IS doable. You can link up with a local agency once you're in the country or look online on forums for classified ads from families.
If your gap year in France is based on a working holiday AND you want to do some au pair work, the good news is you can still DIY your placement! You'll have to have your contract signed before you leave your home country though. This is why going through an agency is sometimes the easiest thing to do, as they can assist with paperwork, match you with a suitable host family (no one and I mean no one wants to find out after they arrive it's not a good fit), and even help with visas if you're not applicable for the working holiday visa.
Welcome, Global Work and Travel, who have this awesome au pair program that comes with a tonne of benefits! Placements are for between 3 and 12 months, and you need to be aged between 18 and 30 to be able to apply. They'll match you with a local family who you can chat to leading up to your trip to get to know each other before you move in. Your dedicated trip coordinator will make sure everything is smooth sailing in terms of answering your questions, helping you to get your visa approved, and arranging your work contract with the family.
To sweeten the deal, they have an interactive short course on being an au pair so you feel super prepared for the job. They will arrange for your French family to pick you up from the nearest major airport, AND they even have au pair meet and greets where you can meet others just like you! I mean whaaaaat??! That sounds amazing.
Your compensation will be between 80 and 100 EUR a week (90 – 112 USD) with one week of paid vacation per 6 months of work. Au pairs in Paris even get a Paris metro card to explore the city. Sign me up!!
Expeditions and Epic Things To Do in France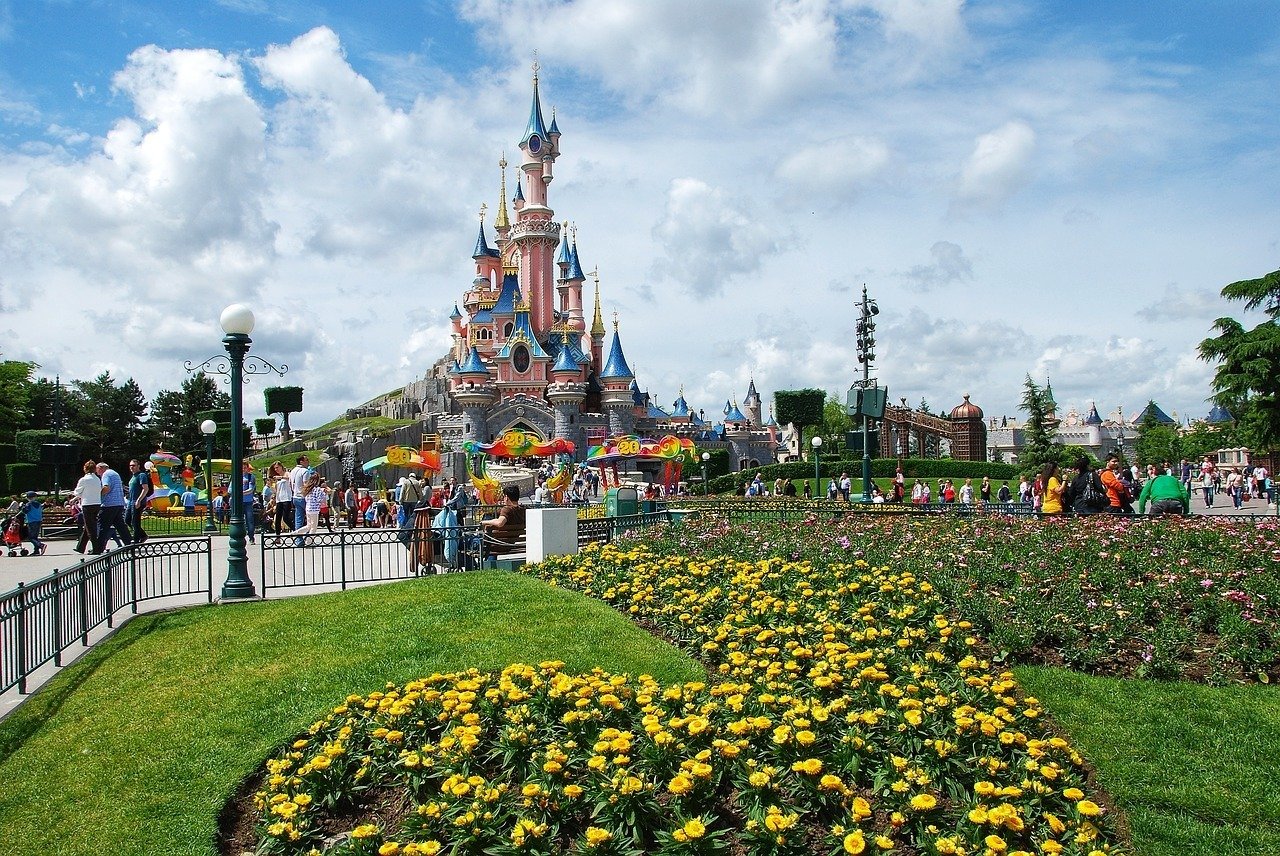 Right, enough talk of placements and work and visas… You didn't choose to spend your gap year in France for the work! You wanna see the sights, taste the food, drink the wine!
So where should you go? What are France's most beautiful sights, top cities, and one-of-a-kind activities? Keep reading to find out:
Catch a Cabaret Show at The Moulin Rouge
Sadly, this show won't feature Nicole Kidman swinging around singing about diamonds (they are a girl's best friend though, she wasn't wrong). It IS, however, in the iconic Moulin Rouge itself. Your senses will be on overdrive with vibrant color, flashing lights, and… cabaret of course!
This amazing experience even comes with champagne and fine French cuisine to boot, if you fancy it. These seats sell out fast so I recommend booking tickets in advance, picking out a FABULOUS outfit, and getting ready to have the time of your life watching an authentic French Cancan. If you're not comfortable with partial nudity – 10/10 do NOT recommend!!!
Mont Saint Michel
Forget Disneyland Paris. Although, maybe that's worth checking out too… If you want REAL fairytale magic, then you have to head to Mont Saint Michel. Have you ever seen Tangled? That jaw-dropping castle? Yep, Mont Saint Michel was the real-life inspiration. This UNESCO heritage site is in Normandy and can easily be visited from Paris during a day trip!
This bus tour includes round trip transportation to and from Mont Saint Michel from Paris on a private coach, the entrance fee and audio guide, plus orientation from a local guide who can tell you a little more about the World Heritage site! The tour leaves in the late afternoon, giving you plenty of time to explore the area at your own pace, enjoy lunch, and get a taste of some local Normandy cider.
Wine Tasting in the Loire Valley
No gap year in France is complete without a wine tasting, and this incredible trip features not one, but THREE castles (or should I say chateaus). It's yet another ode to Disney as you'll be checking out Chateau de Chambord, which was the inspiration for Beauty and the Beast. Entrance fees for all three castles are included, as well as a local guide who will teach you the history of each place, and round-trip transportation on a comfortable coach.
There's free time to explore the quaint town, Blois, during lunch and for "la piece de resistance" you'll be doing a French wine tour in one of the chateaus. Can I get a yes or can I get a hell yes??

Our GREATEST Travel Secrets…
Pop your email here & get the original Broke Backpacker Bible for FREE.
And Don't Forget Your Insurance…
An important thing to remember when planning your gap year in France is insurance. No one really wants to think about it, however, if you hurt yourself surfing on the coast of Brittany or twist your ankle skiing in the French Alps, you'll be thankful you thought ahead!
By all means, shop around for the plan that suits you best, but if you're scratching your head right now (Insurance?? Plans?? Help?!), we at The Broke Backpacker are happy to recommend SafetyWing for their easy-to-use and great service!
As always, even if you have insurance you shouldn't be doing anything too reckless. Luckily if anything does happen, SafetyWing won't have you coming home wrapped up in medical bills.
Even if you don't have a strict travel plan, duration, or even know what countries you might end up visiting, Safety Wing has got your back with month-to-month payments that don't require an itinerary. It's the digital nomads' DREAM.
Month to month payments, no lock-in contracts, and no itineraries required: that's the exact kind of insurance digital nomads and long-term traveller types need. Cover yo' pretty little self while you live the DREAM!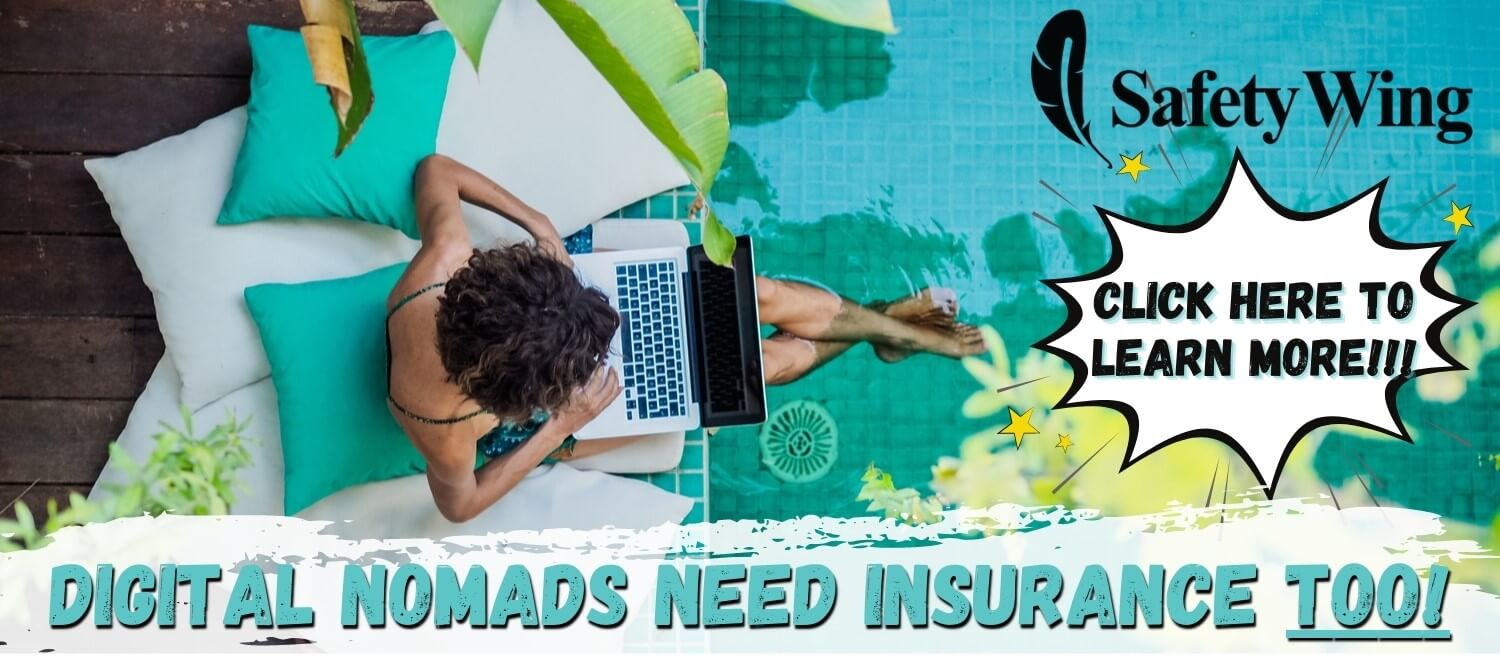 SafetyWing is cheap, easy, and admin-free: just sign up lickety-split so you can get back to work! Click the button below to learn more about SafetyWing's setup or read our insider review for the full tasty scoop.
Final Thoughts
Get ready for the time of your life! Even though France doesn't seem like an obvious gap year destination, it DEFINITELY should be. You'll be immersed in the wonderful French culture every day whether you're working or simply enjoying the sights as a tourist! No matter how you end up spending your time, you will learn a tonne of new skills that you can bring back home with you… You may even come back as a changed person!
A gap year in France can be a tad bit pricey, but luckily there are plenty of opportunities to cut down on your costs by living with and tutoring a local host family, teaching English, or making a modest salary as an au pair.
Not only will you see the awe-inspiring Eiffel Tower in person, but you could even find yourself walking in 16th-century fairytale castles or lounging on Mediterranean beaches! France is full of rich history and beautiful landscapes so it's well worth a visit!
---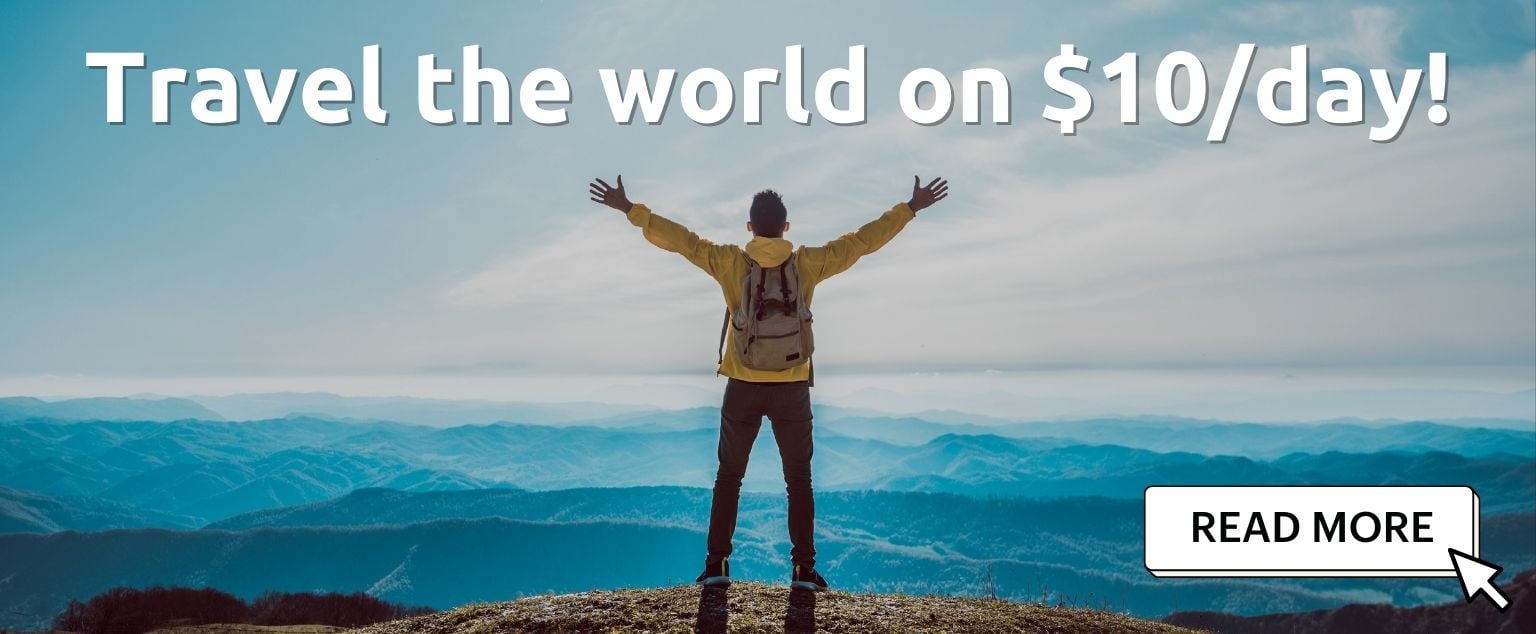 And for transparency's sake, please know that some of the links in our content are affiliate links. That means that if you book your accommodation, buy your gear, or sort your insurance through our link, we earn a small commission (at no extra cost to you). That said, we only link to the gear we trust and never recommend services we don't believe are up to scratch. Again, thank you!