Paris is a city of many indulgences – incredible art, architecture, exquisite wine, cuisine and high-end fashion. There are famous landmarks, parks and pretty sidewalk cafes all around the city. Paris, the City of Light, has an aura of romance and mystery.
If Paris offers everything for a memorable vacation, why are we so eager to talk about short excursions away from the city? Because there are many exciting day trips to take from Paris, once you're done with the standard must-dos. After the Eiffel Tower, River Seine, and a glimpse of the Mona Lisa, you'll want to explore beyond the city. We know we will!
If you're in Paris and have a few extra days, you should get on a train, or bus, to visit the amazing places outside of the city. Here are some of our favourite Paris day trips that will make your French experience even better.

Unlock Our GREATEST Travel Secrets!
Sign up for our newsletter and get the best travel tips delivered right to your inbox.
Half-day Trips From Paris
Backpacking Paris is best done during spring and summer. Grab your sunscreen, sunglasses, some layers and a hat, and be on your way to some of the most epic half-day trips from Paris! When the city of lights gets a little much, all you have to do is take a quick day trip to spend some time exploring one of these epic destinations!
#1 A Half-Day Trip for Fine Art Nerds – Claude Monet Museum, Giverny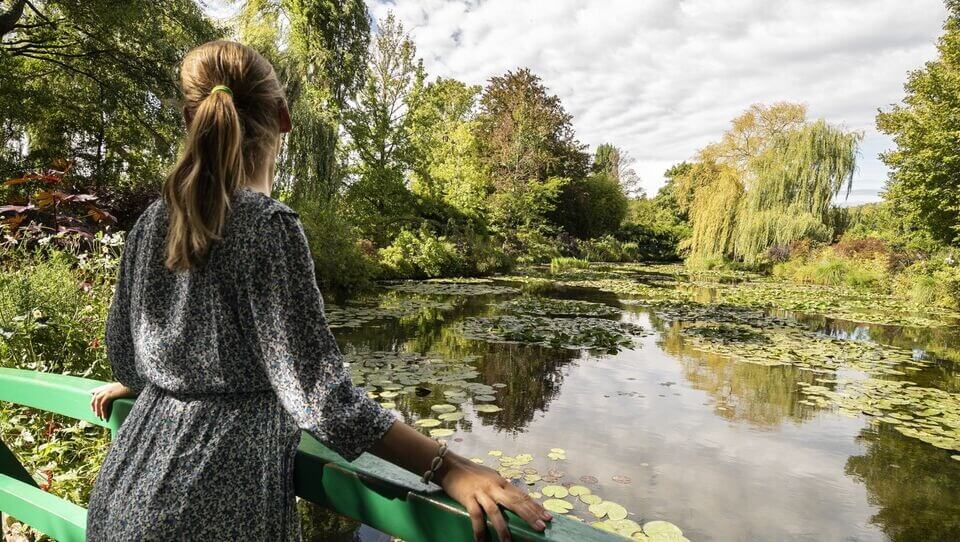 If you enjoy art and history, make this half-day trip to Giverny. The quaint little village is located on the banks of River Seine, not very far from Paris. Giverny is the former home of the famous French Impressionist painter Claude Monet.
Monet's pastel-pink house and beautiful gardens were opened to the public in 1980 as the Claude Monet Museum. The Japanese-style water gardens are where he painted his famous water lily series, 'Les Nymphéas'. Here you can soak up the dazzling colours and admire the picturesque setting.
The museum with Monet's quirky furnishings and the colourful gardens are the main draw of Giverny. The site even has a souvenir shop, so you can get memorable keepsakes. We recommend grabbing a quick lunch at the colourful cafe-restaurant La Capuchine in the village.
It is one of the most beautiful Paris day trips! You can always take a tour to get the full experience!
How to get there: 1 ½ hours ride. From Saint-Lazare station take the regional train line Paris/Rouen/Le Havre to the Vernon-Giverny stop. Regular shuttles run to the gardens.
#2 A Half Day Trip fit for Kings – Chateau de Versailles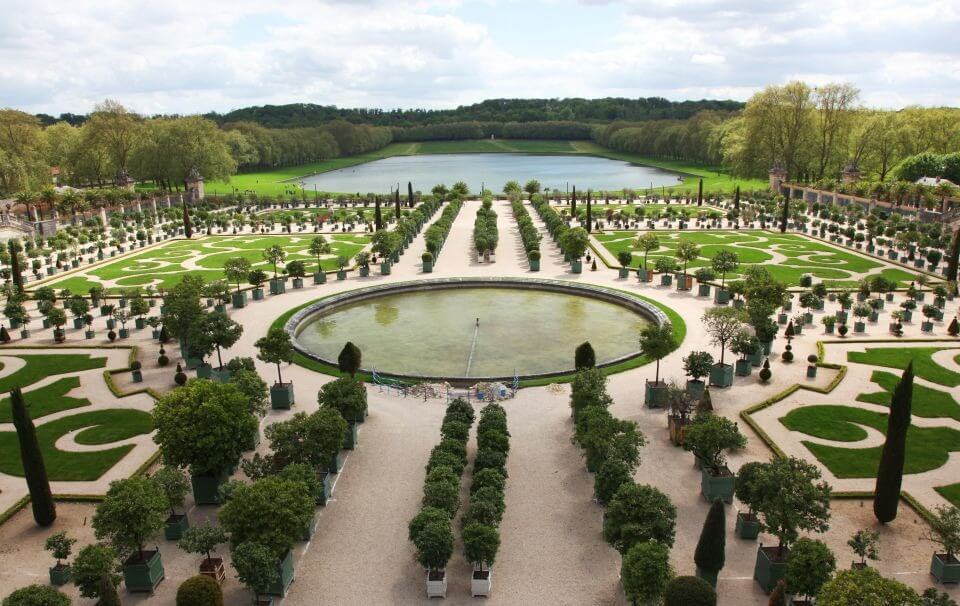 Fancy taking a stroll through a lavish baroque palace? Head on towards the Chateau de Versailles. This magnificent palace represents the peak of the French monarchy's extravagance. To appreciate this grand monument and its history, enjoy a half-day trip to Versailles.
Versailles is less than an hour away from Paris. The sumptuous palace with its opulent interiors is a treat to visit and explore, especially in the spring season when the lush royal gardens are alive with colourful flowers.
Our must-dos at Versailles are the Hall of Mirrors, The State Apartments and the King's and Queen's apartments. The Hall of Mirrors is a pretty dizzying experience!
How to get there: 40 min ride. From Central Paris at St-Michel/Notre Dame, Musée d'Orsay and other stations, take the RER train Line C or the TER local train line to Versailles-Rive Gauche.
#3 Another Palacial Day Trip – Fontainebleau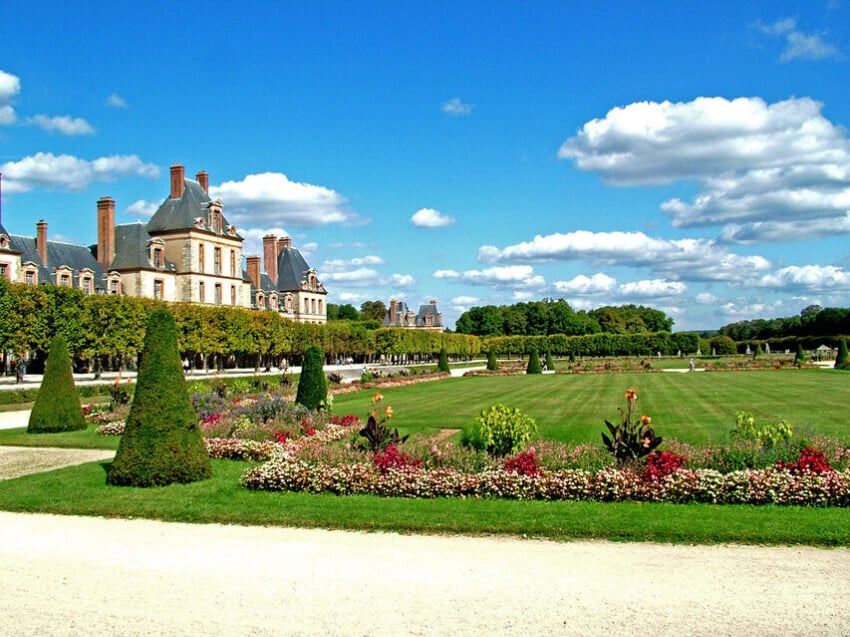 Speaking of Royal France, Versailles is not the only palace to visit. The elegant town of Fontainebleau is another of best day trips from Paris that gives you an insight into the royal elite.
The Palace of Fontainebleau is a marvel of medieval architecture, with chateau houses over a thousand gilded and frescoed rooms. Imagine the grandeur of living in the palace in those times. The chateau even showcases Marie Antoinette's bed and Napoleon's throne!
Fontainebleau has walking, cycling and biking trails, making it a delight for the more outdoorsy travellers. There are many lively local bistros and restaurants, as well as a busy town market. Add this one to your Paris Itinerary!
How to get there: 40 min ride. From Gare de Lyon Paris station, take R trains to Gare de Fontainebleau-Avon station.
It is a good idea to get the Paris Museum Pass. You can choose a Pass that's valid for 2, 4, or 6 days, as per your travel plans. The Pass gives you access to many sights, monuments and museums in and out of Paris. It is an ideal purchase to get the most from your day trips without having to stand in long lines!
Is This the Best Daypack EVER???
Full-day Trips From Paris
For an enriching French experience, we'll always recommend going on some fun full-day trips from Paris. Day trips are the best for those quick 'touch-and-go' destinations that you can add a pin to on your travel map.
#1 The Other Notre Dame – Chartres
Fans of medieval gothic architecture are in for a treat in Chartres. The Cathedrale Notre-Dame (not that one) in Chartres is the best-preserved medieval church in France. This 13th-century church is known for its beautiful deep-blue stained-glass windows.
Do you know why the Cathedral draws in Christian pilgrims? It's because the Cathedral houses the Sancta Camisa believed to be the tunic that the Virgin Mary wore during Christ's birth.
While you're in Chartres, visit the Centre International du Vitrail – you can see samples of the original stained glass panels up close. The streets go down the river from the church to a quaint restaurant called Le Saint-Hilaire. It's a local favourite, so be sure to check it out!
How to get there: 1 ½ hour ride. From Montparnasse, Vaugirard station take TER trains to Chartres station.
#2 A Day Trip Made for Kids (or kids at heart!) Disneyland Paris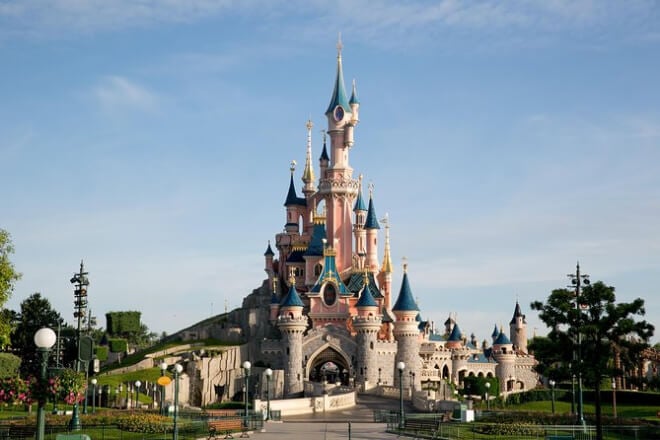 No trip to Paris is complete without Disneyland. Whether you're with your family, or friends, or even by yourself, Disneyland Paris is a must-visit! Tons of fun awaits you just an hour's drive away.
Disneyland Park has five themed 'lands' (Fantasy Land, Adventure Land, etc.) with many classic rides like Pirates of the Caribbean, and sights like the spectacular fireworks display over Sleeping Beauty's castle. For the younger ones, there's Mickey and Minnie Mouse.
Adjacent to the Park is Walt Disney Studios, where you can visit sound stages and behind-the-scenes tours. The best thing about Disneyland is that something is happening throughout the year, so any time is a good time to go!
How to get there: 40 min ride. From Central Paris station, take any RER A train to Marne-la-Vallee//Chessy station.
#3 A Day Trip for Those Feeling FANCY – Champagne Region, Reims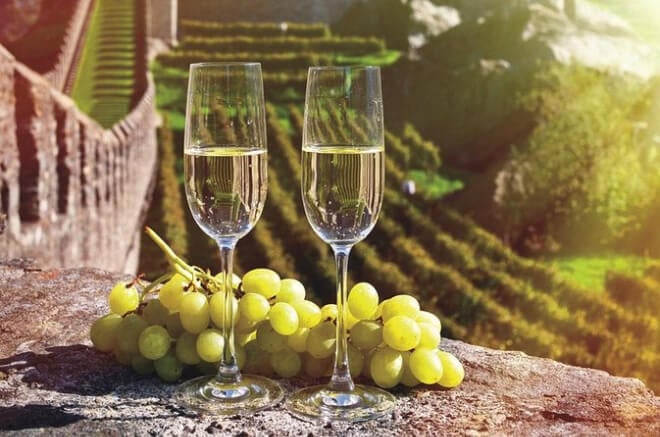 A good day trip from Paris involves lots of Champagne. Where's a more perfect place than Reims? This lovely city houses some of the most prestigious champagne cellars in its well-preserved underground limestone tunnels. I mean, I can't be the only one who wants to get just slightly too drunk on the world's finest wine?
If you want to spend a day tasting the best food and champagne, and enjoying cellar tours, Reims is your go-to place. We recommend this trip during fall or winter because the vibe is ideal for cellar tours!
Stop at Mumm and Mervier, or Moët & Chandon cellars for wine tastings and vineyard visits. And don't forget to enjoy a lunch with a view over the rolling countryside!
How to get there: 45 min ride. From the Gare de l'Est station, take a TGV train to Reims.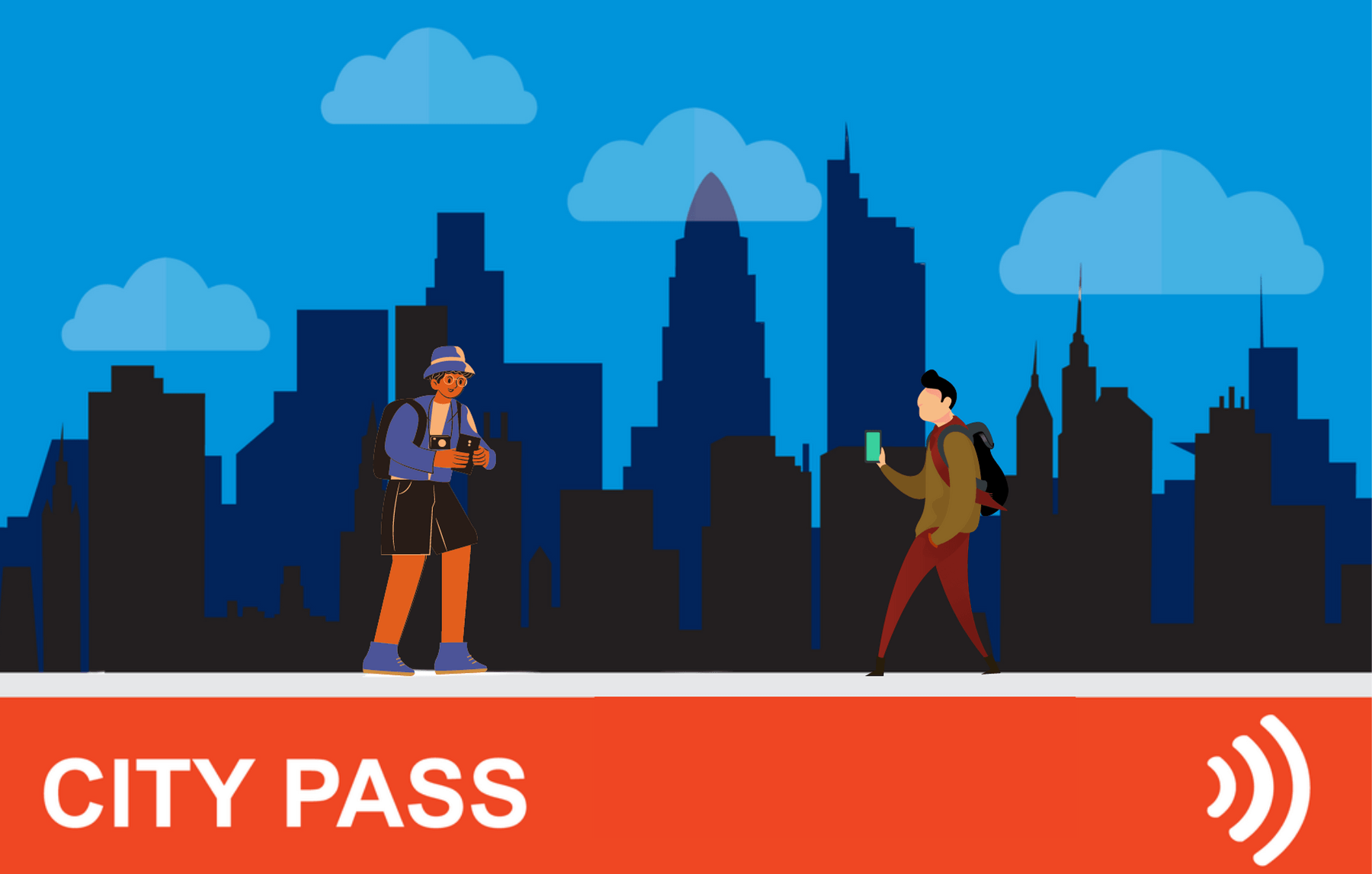 Travelling to Paris? Then plan yo' trip the smart way!
With a Paris City Pass, you can experience the best of Paris at the CHEAPEST prices. Discounts, attractions, tickets, and even public transport are all standards in any good city pass – be sure invest now and save them $$$ when you arrive!
Buy Your Pass NOW!
#4 A Day Trip for the Fortress Nerds – Loire Valley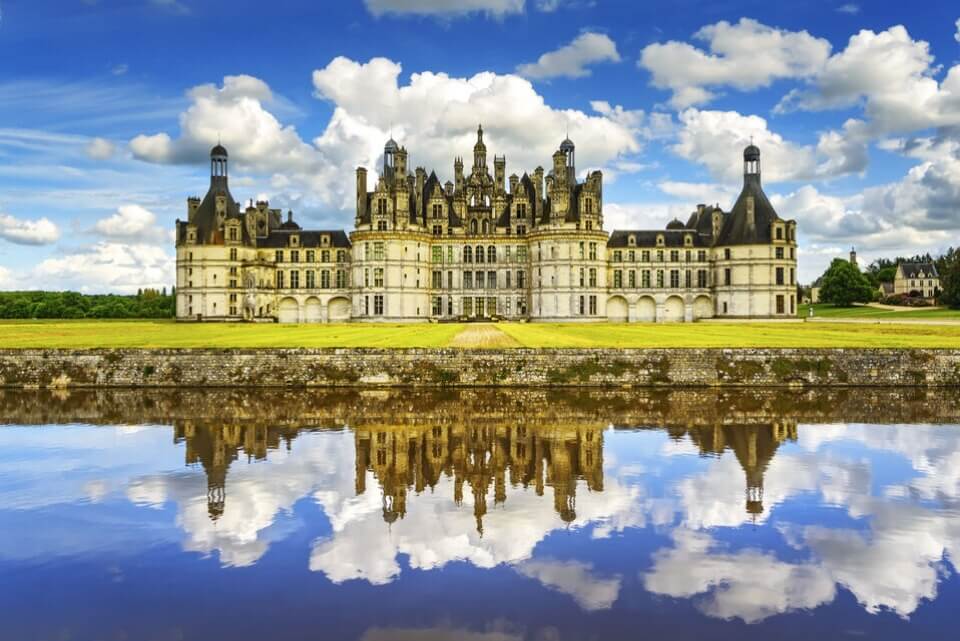 You will love the UNESCO World Heritage Site that is the Loire Valley! A day trip from Paris to Loire Valley will have stops at three popular and grandiose fortresses and lunch in the picturesque town. Just two hours away from Paris, Loire Valley is a day well spent.
The three chateaus showcase exceptional French Renaissance architecture. The Chateau de Chenonceau has a fascinating history, the Chateau de Cheverny has lavish sprawling grounds, and the Chateau de Chambord gives a feel of the old French aristocratic history. Each of the fortresses is a sight to behold.
While in Loire Valley, you might also want to make a quick trip to Ambiose Village to visit the final resting place of Leonardo da Vinci. Extend your stay with a night at one of the stunning classic hotels like the Originals Le Londres.
How to get there: 1 ½ hour ride. From Paris, take the TGV train to Tours station, and then change to a tourist bus to Loire Valley.
#5 The Day Trip for History and Measuring Tides by Galloping Horses – Mont St Michel
Mont St Michel, a small rocky island with a monastery at its peak, is an important part of French history. It was a strategic stronghold for the French and Britons for centuries. The history buffs will love this Paris day trip. Also, fun fact: it has the highest tides in all of Europe! The incoming tide can supposedly race at the speed of a galloping horse – but I'm at a loss as to how exactly they measure that.
Drive through the French countryside, passing through traditional old-worldly Norman villages to reach the extravagant sight. When you reach the island, you can explore the abbey and the small streets lined with shops, museums, hotels and eateries.
Shuttle buses called 'passeurs' operate at regular intervals and take you up to the mount. Or try something a bit different and book a special horse-drawn carriage, admiring the magnificence of the Mont St Michel.
How to get there: 2 hour ride. From Gare Montparnasse station take the TGV train to Rennes station.
#6 The Day Trip for Getting a Little Tipsy – Beaune, Burgundy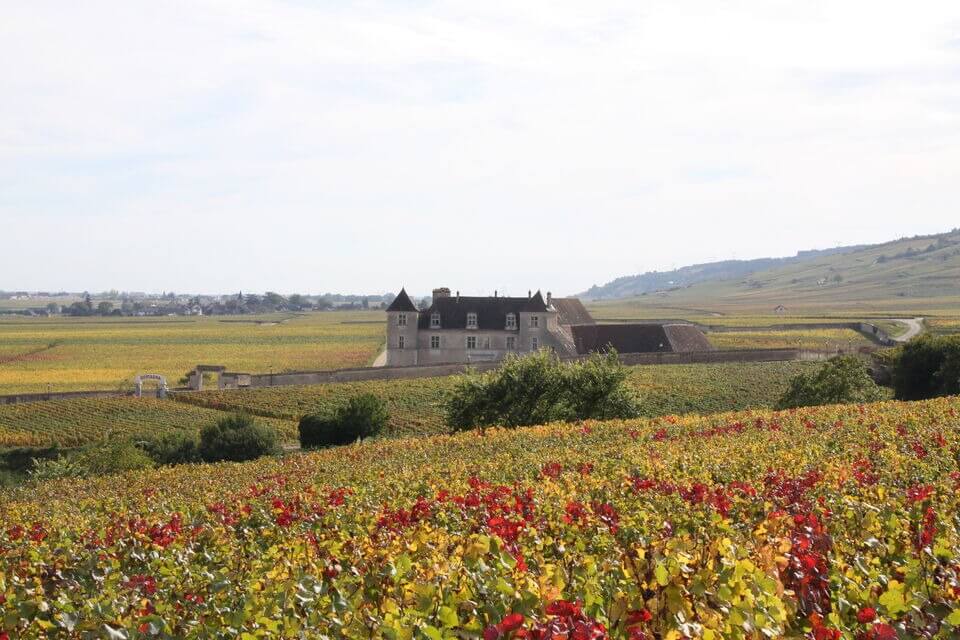 Beaune is an old-world town in Burgundy with many vineyards and wineries. It is another spot that involves tasting exceptional French wines, and honestly, is one of our favourite day trips to take from Paris.
We suggest renting a bicycle in Beaune if you're visiting in summer. Take a ride through the idyllic French vineyards and go to some of the best wineries. Yeehaw, let's get tipsy in France! Sorry, that's the Australian in me. I can't help it!
The Hospices de Beaune is a good stop in Beaune if you want to admire the old architecture of the city. The place has its own vineyard and cellars where you can have a tasting too. The old building has an apothecary with old bottles filled with mysterious concoctions.
If you plan to stay the night in Beaune (to sample more wine, of course!) check out the stylish designer apartments at Le Maison de Maurice. It has lots of character, and is ideally located in the heart of Beaune.
How to get there: 2 hours 15 min ride. From Paris Gare de Lyon, take the TGV train to Beaune.
#7 For Solemn Reflection – Normandy and D Day Beaches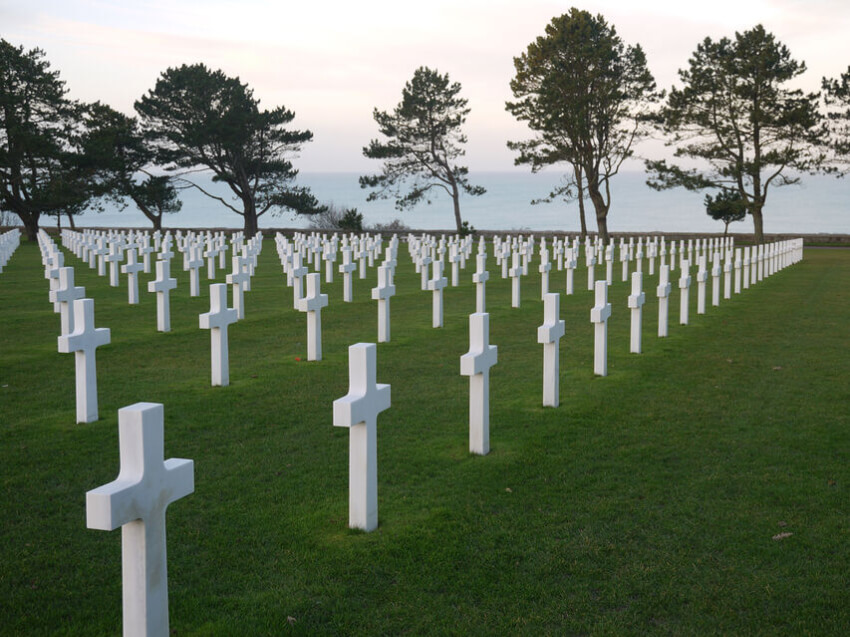 A trip to Normandy is a trip down World War II history. The coastal region is the site of the infamous D-Day Landings, including Omaha Beach and Pointe du Hoc. You can wander the Normandy American Cemetery and Memorial, and the Caen Memorial Museum to learn the impact of the way and the legacy left behind.
Besides the deep saddening history, Normandy is a food lover's paradise. There are many famous apple orchards that produce some of the finest cider varieties in the region. Apples rule the local cuisine, so you'll find them in every section of the menus. Try the traditional chicken dish Poulet à la Normande, which is a classic! Normandy is also known for fresh seafood, and some of the world's most delicious cheeses.
How to get there: 2 ½ hours ride. From Gare Saint-Lazare station in Paris, take the train to Bayeux station.
#8 A Full Day Trip for Book Lovers – Domaine de Chantilly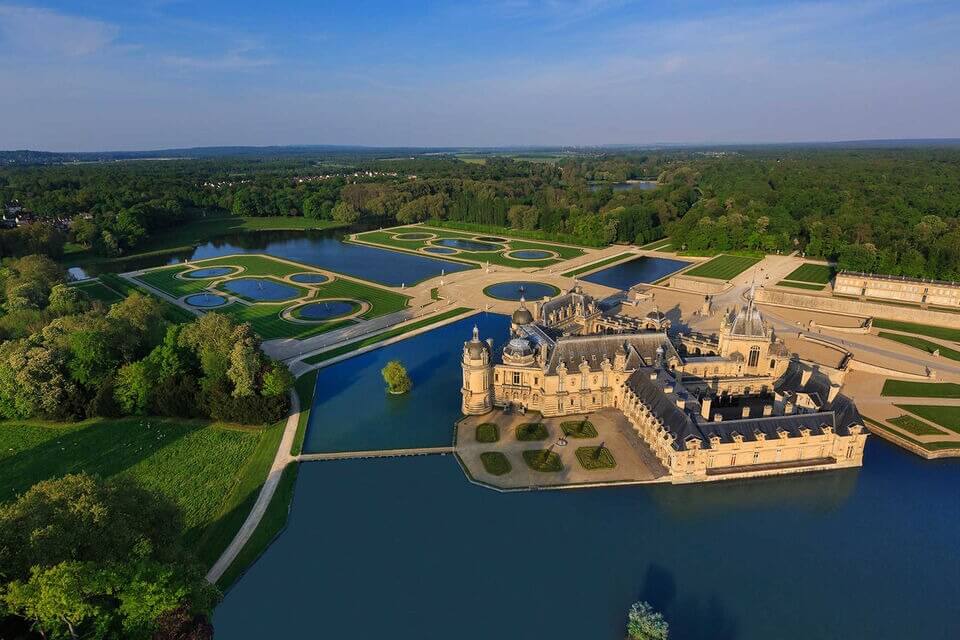 Chantilly is a picturesque town north of the Paris city centre. The Domaine de Chantilly is a sprawling estate comprising a chateau, a park and gardens, the famous Great Stables and the Horse Museum. This is probably one of the most enjoyable day trips you can take from Paris.
See one of France's greatest collections of art, paintings and valuable books. The library houses more than a thousand manuscripts and over 60,000 volumes of books, and the gallery includes masterpieces from the Italian painter Raphael, among others.
Lunch is a must in Chantilly. After a day of exploring, treat yourself to a Chantilly cream dessert. Yum!
How to get there: 25 min ride. From Gare du Nord station, take the TER to Chantilly-Gouvieux station. The chateau is a short walk away.
Small Pack Problems? 😉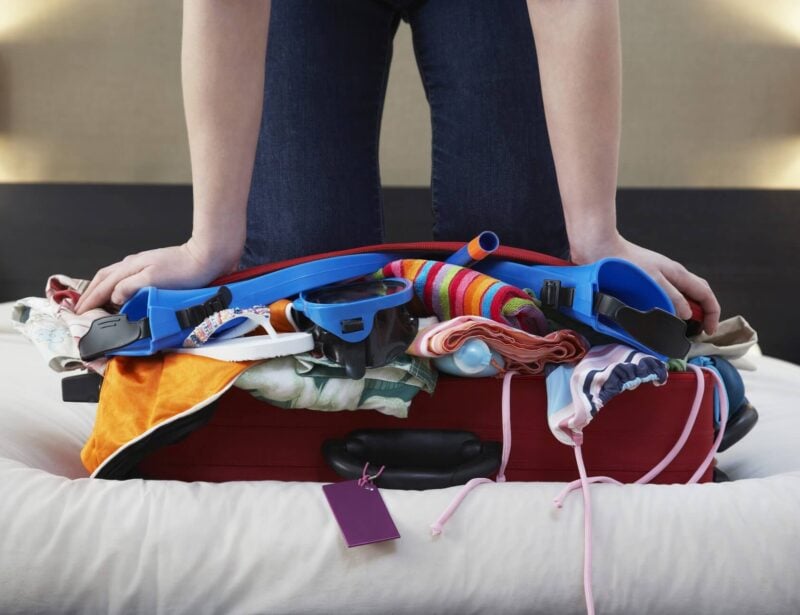 Wanna know how to pack like a pro? Well for a start you need the right gear….
These are packing cubes for the globetrotters and compression sacks for the real adventurers – these babies are a traveller's best kept secret. They organise yo' packing and minimise volume too so you can pack MORE.
Or, y'know… you can stick to just chucking it all in your backpack…
Get Yours Here
Read Our Review
Don't Forget your Paris Travel Insurance
ALWAYS sort out your backpacker insurance before your trip. There's plenty to choose from in that department, but a good place to start is Safety Wing.
They offer month-to-month payments, no lock-in contracts, and require absolutely no itineraries: that's the exact kind of insurance long-term travellers and digital nomads need.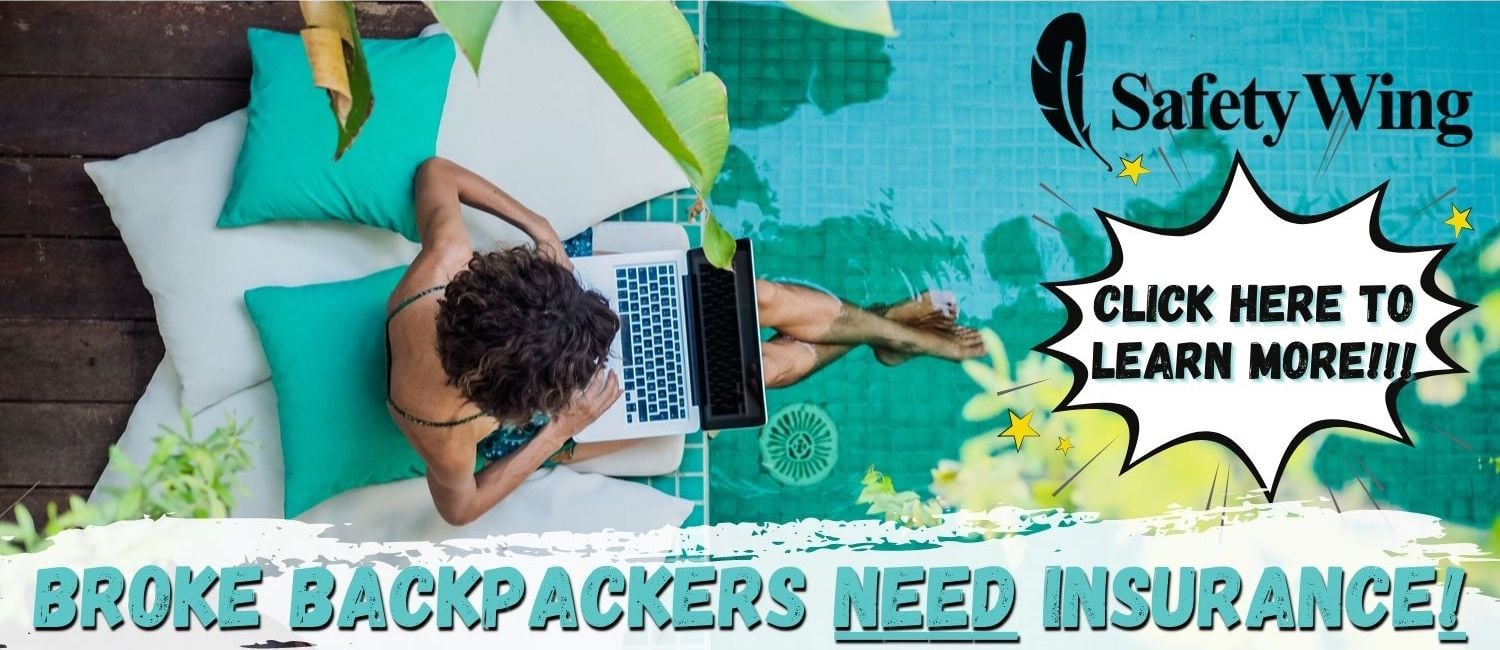 SafetyWing is cheap, easy, and admin-free: just sign up lickety-split so you can get back to it!
Click the button below to learn more about SafetyWing's setup or read our insider review for the full tasty scoop.
Final Thoughts
France is a beautiful country and there are only so many places you can visit near Paris. If you are staying for a week, you can easily make 2-3 day trips!
Whichever day trip you pick, high-speed trains will take you there. Train travel is an easy and affordable way to get around in France. Here are some useful tips for train travel:
Plan early – check ticket prices and ride duration.
Book window seats – we love them!
Check your train platform once you're at the station.
Look out for your train number on the departures list.
Pack some snacks for your ride.
Whether you're eager for wine-tasting tours in idyllic vineyards, interested in admiring the stunning medieval architecture, or just want a relaxing day away from the hustle-bustle of the city, this list includes the best day trips from Paris.
Let us know which ones you choose in the comments below, and bon voyage!
---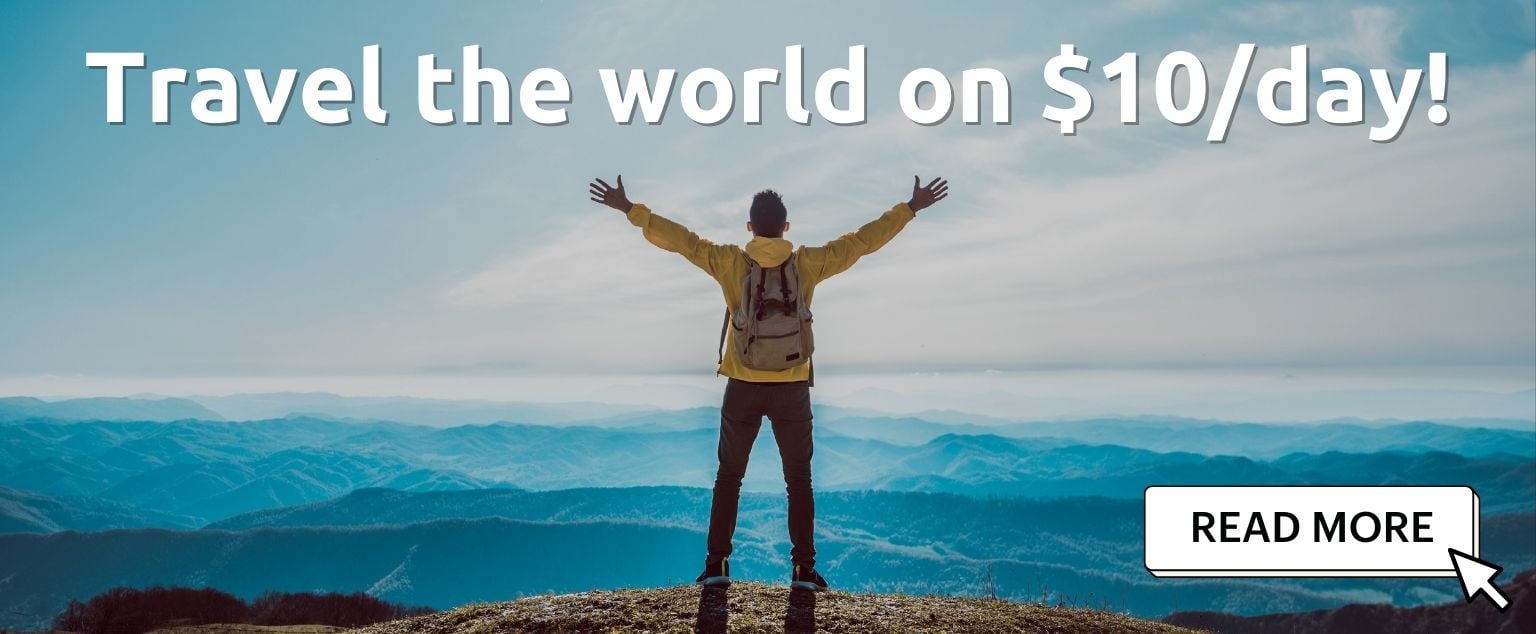 And for transparency's sake, please know that some of the links in our content are affiliate links. That means that if you book your accommodation, buy your gear, or sort your insurance through our link, we earn a small commission (at no extra cost to you). That said, we only link to the gear we trust and never recommend services we don't believe are up to scratch. Again, thank you!