When a melding of Malay, Eurasian, Chinese and Indian cultures join forces… you get Singapore. And what a marvel of a city! Combining high-tech skyscrapers, upscale dining, and traditional heritage that is still very much alive, it is a city-state that should be on everyone's radar.
Some people will think of it as "just a city", but Singapore has some surprising natural credentials to its name — from the sprawling botanic garden to wilder natural areas.
And what better way to lap up all of this lush nature than with a hike?
If you were thinking it would be impossible to hike in this supercity, you will be pleased to know that Singapore is full of beautiful and diverse trails.
Today, our mission is to give you all the information you need to go hiking in Singapore, complete with our favorite hikes and top travel tips. Join us and discover a side of this island nation that very few people get to see…

Do You Want to Travel FOREVER??
Pop your email in below to get a FREE copy of 'How to Travel the World on $10 a Day!'.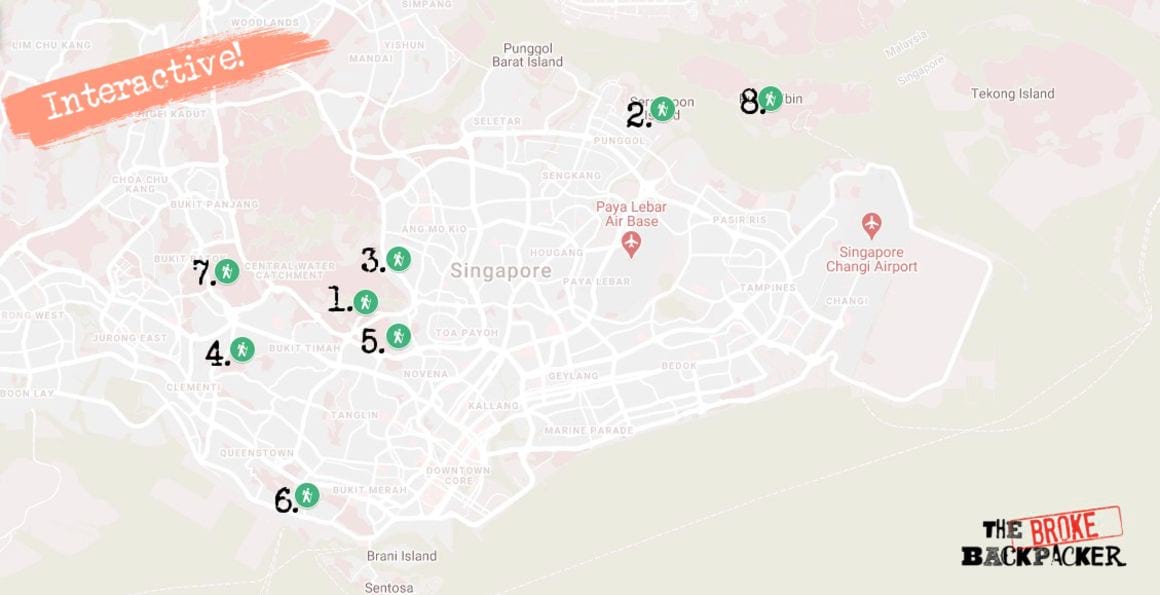 First things first: you do need to know that Singapore isn't a natural paradise altogether. It has paradisiacal parts, that's for sure, but first, you need to know where you're going.
Traveling to Singapore is a true delight. The country is super well-developed and the cultural mix is very present and alive. However, hiking is how one truly gets to see it in a new light.
Similarly to Hong Kong, some of the hikes in Singapore lead from the city streets themselves, making it perfect to discover both the metropolis and the natural elements.
You have the sprawling colonial-era botanic garden, the verdant eye-popping nature surrounding the MacRitchie Reservoir, and even a disused railway line thrown in for good measure.
Then you've got the tropical element of it all. The island is just 85 kilometers from the Equator and sees the same weather pretty much all year round — hot and humid. The average temperature is 30 degrees celsius (slightly more at times) and drops to around 25 at night. It is damn hot.
But its tropical location is not without its benefits. A whole lot of exotic plant life makes its greenery-filled hotspots very photogenic, and an excellent way to refresh from the steel, glass, and concrete of Singapore's urban cores.
Before we hit the trail, let's cover a few basic aspects on how to keep safe while hiking in Singapore.
Singapore Trail Safety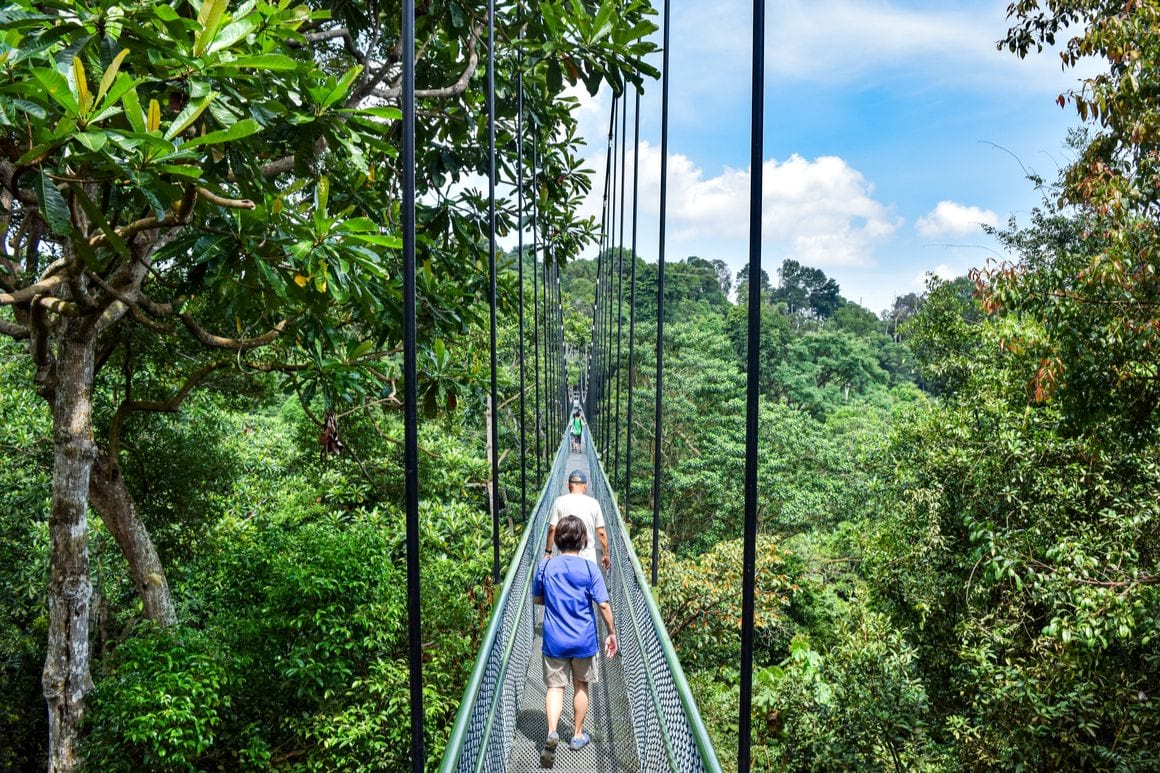 Singapore may not be known for its intrepid hikes, but that doesn't mean you don't need to hike smart when you're out on the trail. Above all, there's one thing that's going to affect any hiker of any fitness level: the heat.
Mind you, this is a tropical country — and a very tropical one — so the high temperatures and humidity are constant throughout the day. Let's just say you might start sweating again right after showering.
To give you a good idea of what to expect on your Singapore hiking adventure, we've listed a few tips to help you plan it all out:
Plan ahead – Singapore is easy to navigate, but still, it's a good idea to know how to arrive and how to leave your hiking destination for the day. You don't wanna get stuck somewhere you don't know.
Start your hikes early – We don't mean to alarm you with all the heat warnings, but it does get hot. And pretty quickly. Start your hiking excursions as early in the morning as possible — around 8-9:00 am.
Ask a local – For some insider information, either get online and check what Singaporeans have to say or get chatting with people you meet. Hostel owners, staff, or those working in visitor centers… it's their backyard!
Check the weather – Besides hot, Singapore is rainy too — and as much as you might like the rain, hiking under it can be dangerous. Avoid hiking during the hottest hours as well, and drink as much water as you can.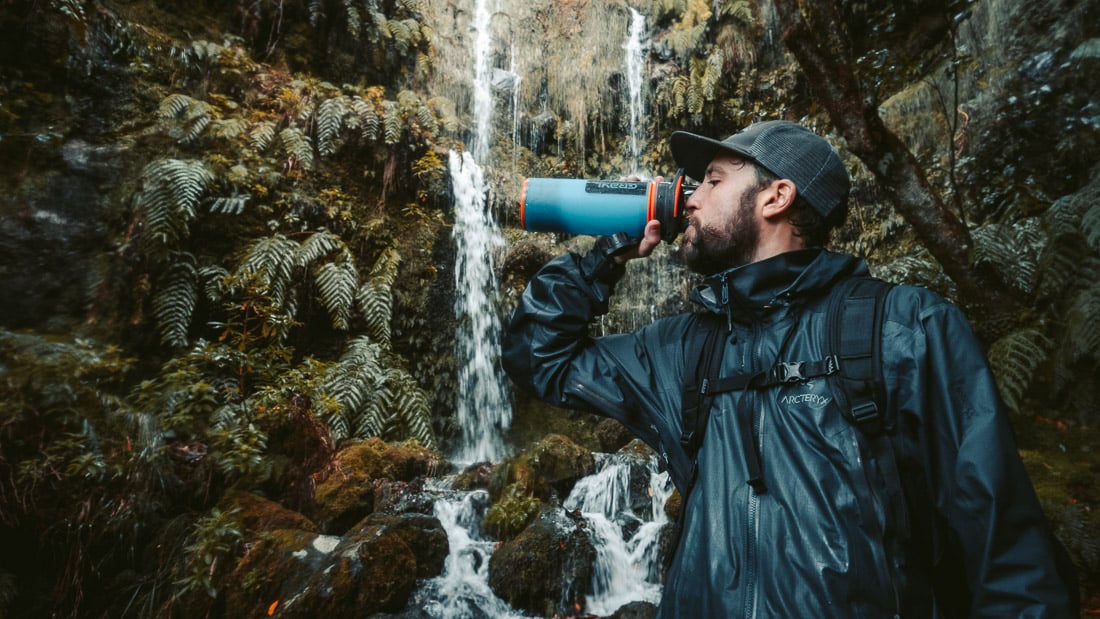 Be prepared with the right kit – Singapore may be a city-state, but you'll still need the proper equipment for many of its hikes. Comfortable shoes with good grip and a rainproof poncho are a must. To avoid relying on signal out in the open, go old school and grab a map.
Never hike alone – Singapore is famed for being one of the safest countries in the world, but that doesn't equate to safer hikes. We always recommend bringing a buddy along, but if you really are hiking solo, make sure to tell someone where you're going for the day.
Don't push yourself – Singapore really does get hot (it's the last time, we promise). Any sort of hike here will be more challenging than what you might be used to, so opt for shorter walks if you're not feeling it or if you woke up too late to beat the peak temperatures.
Consider travel insurance – When you travel to Singapore, it's a good idea to think about insurance (especially one that covers hiking). Our team loves World Nomads, but you can check which one suits you best.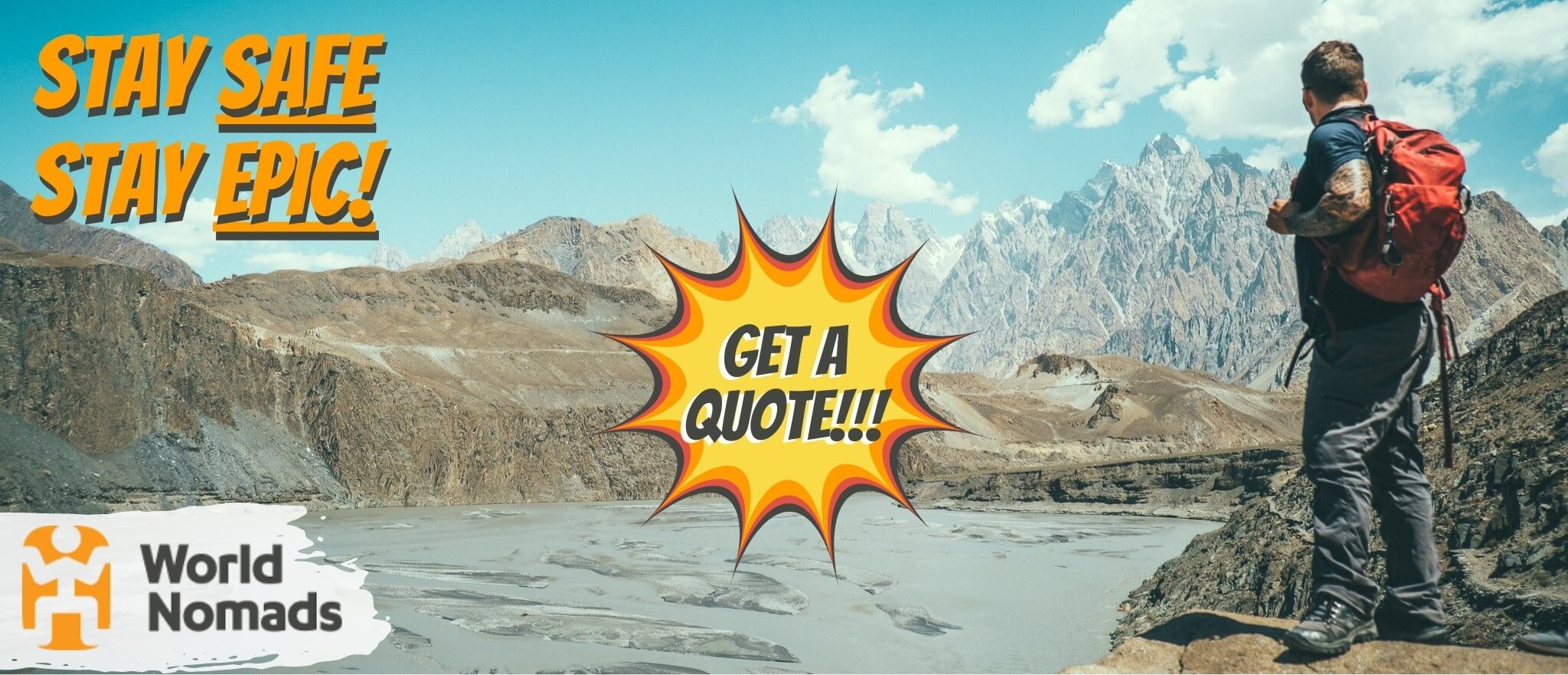 World Nomads' mission is to support and encourage travellers to explore their boundaries. They offer simple & flexible travel insurance, and safety advice to help you travel confidently.
They've been doing it since 2002 – protecting, connecting, and inspiring independent travellers just like you.
Get a quote below or read our in-depth review!
Now that you know what to expect, it's time for the main event: the best hikes in Singapore.
We've curated a list of our favorite hikes around here, that are perfect to dive into Singapore's heritage and the intoxicating marriage between the urban and natural worlds.
1. MacRitchie Reservoir Treetop Loop – The Best Day Hike in Singapore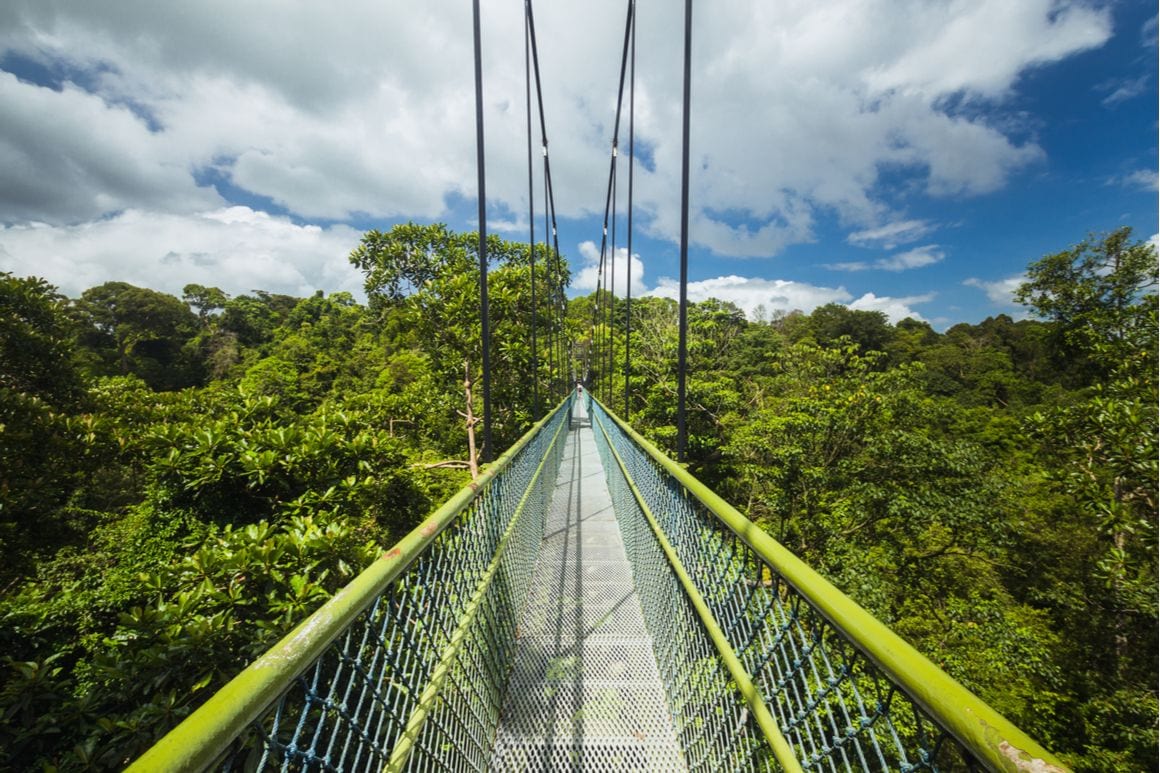 The MacRitchie Reservoir is the oldest reservoir in Singapore. It was built in 1868 to provide the growing settlement with fresh water, and much of the primary forest remains today.
You are free to explore all you want, as there are trails and boardwalks that meander around the whole thing. This is one of the best places to get out of the city for a quick dive into nature!
Trails here range from 3 to 11 kilometers and they offer a fantastic look into the wildlife that calls this place home. Hikers may put their eyes on long-tailed macaques, monitor lizards, and even flying lemurs if all the stars align.
The crowning glory at the reservoir is the Treetop Walk, a 25 meter-long suspension bridge that connects its highest points, providing for some real quality views.
The place is free to enter and opens daily. You can reach it by taking the Circle Line to the Caldecott MRT station or a bus heading for the MacRitchie Reservoir. It's popular with Singaporeans, particularly on Sundays — avoid that day if you want to beat the crowds.
Length: 11km
Duration: 1.5 hours
Difficulty: Average
Trailhead: MacRitchie Reservoir Car Park (1°20'30.6″N 103°50'05.2″E)
2. Coney Island Loop – Most Beautiful Hike in Singapore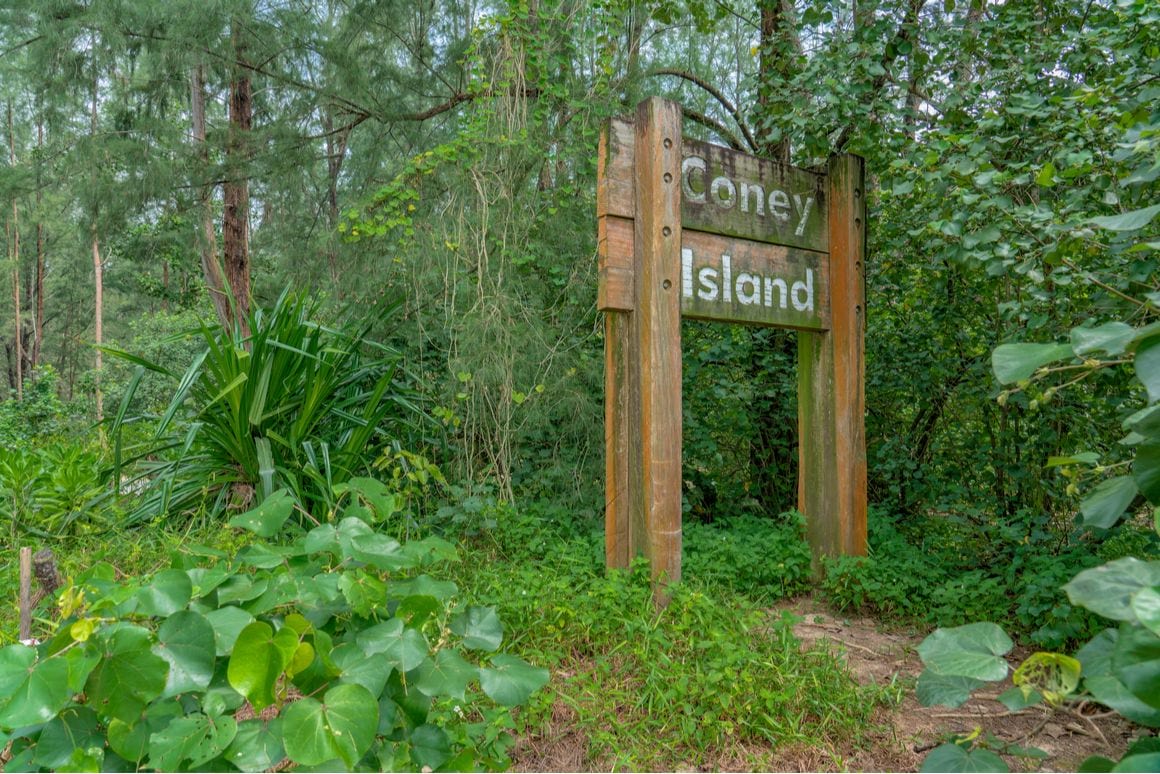 Also known as Pulau Serangoon, Coney Island spans over 133 hectares and is located just off the northeastern coast of mainland Singapore.
The island is open from 7 am to 7 pm daily and you can reach it by taking a bus to Punggol Point. You will then walk towards the island's west entrance via a bridge.
It's a pretty exciting place to hike! There are coastal forests, mangroves, grasslands, and even sandy beaches — Singaporeans love it.
A trip here will take you along the length of the island and back again. The loop runs along the northeastern coast and doubles back into the interior on your return journey.
You may also want to consider protection against insects such as sandflies. And bring plenty of water, as there's no access to potable water on the island.
Length: 5.6 km
Duration: 1.5 hours
Difficulty: Moderate
Trailhead: Coney Island West Entrance (1.416107, 103.915173)
Small Pack Problems? 😉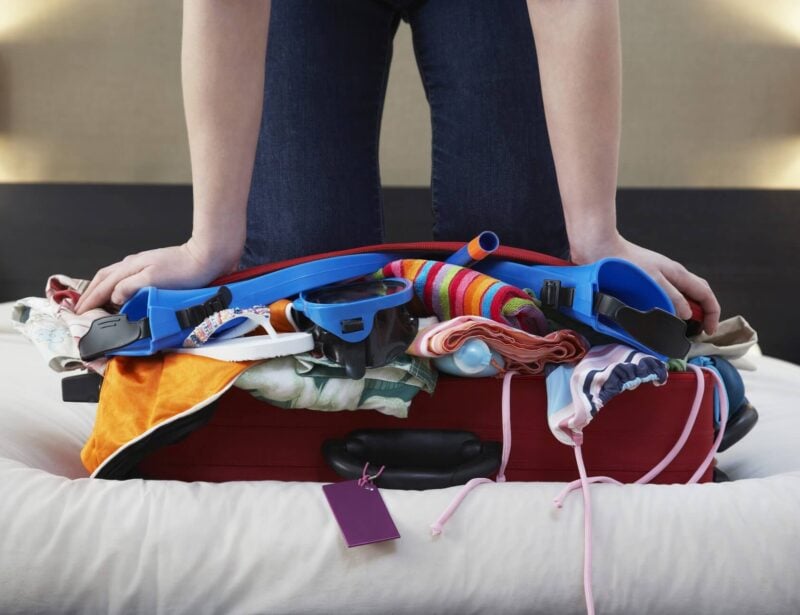 My missus travels with all her clothes in ziplock bags: don't be like my missus. UP YOUR PACKING GAME!
Packing cubes for the globetrotters and compression sacks for the real adventurers – these babies are a traveller's best kept secret. They organise yo' packing and minimise its volume too so you can pack MORE.
Or, y'know… you can stick to ziplock bags.
View Our Fave Cubes
Or Check Out the Sacks!
3. NParks Coast-to-Coast Trail – The Best Multi-Day Hike in Singapore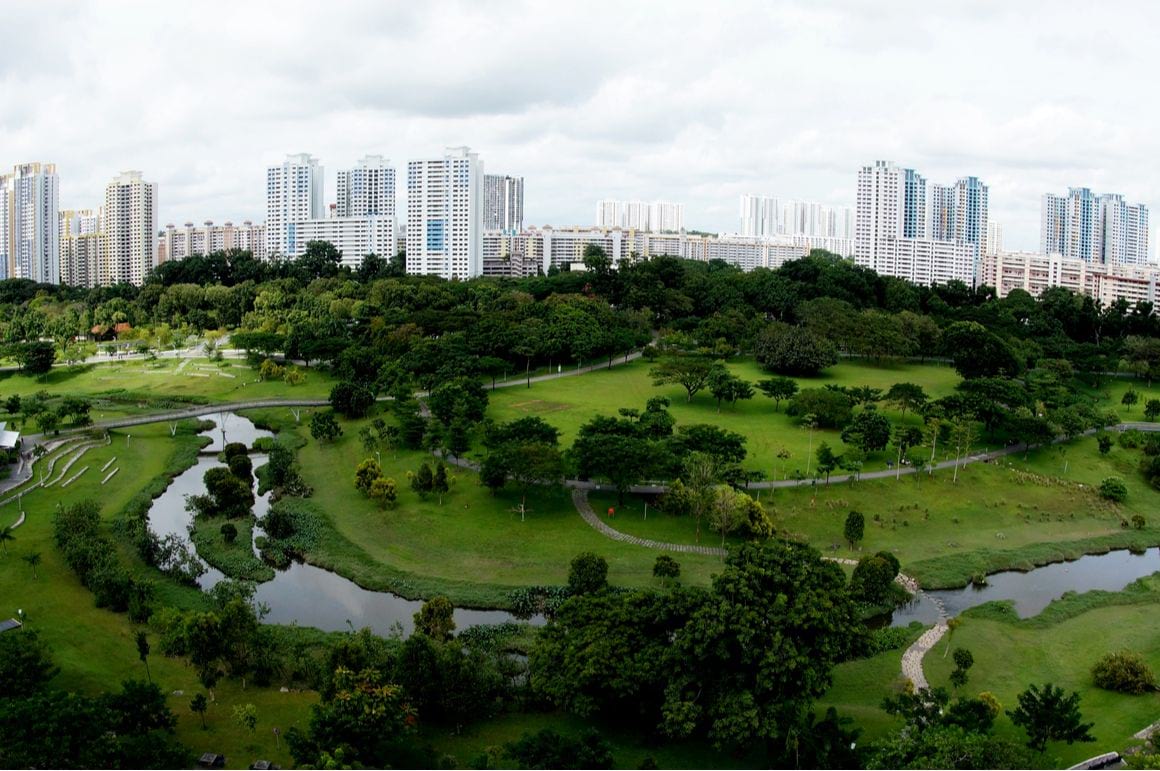 There aren't really any multi-day hikes per se in Singapore. There's a lack of continuous nature, which doesn't allow you to walk for numerous days and just pitch up somewhere for the night.
But if you're looking for a taste of what a multi-day hike in Singapore would feel like, here it is.
The Coast-to-Coast (C2C) Trail kicks off in Jurong Lake Gardens, in the lesser-visited west of Singapore. It takes you all the way to Coney Island Park in the northeast for a total of 36 kilometers.
Now, walking 36 kilometers in Singapore's sweltering heat in one day is not something a sane person can recommend. Instead, we recommend you stretch your legs across two days (and they don't have to be consecutive)
You will be walking along roads and beneath underpasses at some points of this hike, but it's that melding of urban sprawl and tropical nature that makes Singapore so captivating.
Using the NParks C2C app, you can plan your C2C Trail adventure conveniently to fit your Singapore itinerary.
Length: 36 km
Duration: 2 Days
Difficulty: Average
Trailhead: South Entrance, Lakeside Garden (1°19'55.0″N 103°43'32.2″E)
4. Green Corridor Walk – Must-Visit Hike in Singapore
The Green Corridor is a bastion of nature for the island nation and an important piece of its history puzzle. It's a disused railway from the colonial era, once used to transport goods along the length of the Malay Peninsula.
Up until 2011, way after Singapore's 1965 split from Malaysia, the land remained under partial sovereignty of the Malaysian government. And because the railway was effectively untouched, the Singaporean government took the opportunity to open it up to the public.
Today, you can hike the full length of it, starting at the abandoned Bukit Timah Railway Station (built in 1903!); once here, you can walk along the rail tracks with old signs and platforms still intact.
Then it's onward through the jungle. The whole trail is paved, easy to navigate, and well signed (with information boards, too). It's one of the best hikes in Singapore, for sure!
Length: 8 km
Duration: 2 hours
Difficulty: Easy/Average
Trailhead: Old Bukit Timah Railway Station (1°20'02.7″N 103°46'52.1″E)
5. Bukit Brown Trail – A Fun, Easy Hike in Singapore
First things first, let's start with a disclaimer: this hike takes place in a cemetery. Pretty spooky, we know, but it's a legitimate place to hike.
And there's definitely some important heritage here; dating back to 1922, Bukit Brown was the first official Chinese cemetery in Singapore. It almost fell into disrepair in the 70s, but it is said to have almost 100,000 graves here.
Because of its semi-abandoned credentials, Bukit Brown is almost like a nature reserve in itself. The abundant birdlife and overflowing greenery make this place great for discovery, for both history nerds and nature-lovers alike.
Along the trail, there will be signboards with relevant information about this spooky location and those who are buried in it… boo! All jokes aside, it's a great place to learn about Singaporean history and an excellent opportunity to hike in an unusual location.
Bear in mind that there are some feral dogs hanging around at Bukit Brown. It's rare in Singapore, but nevertheless, you should be wary of them and respect their space.
Take the bus to Bef Kheam Hock Rd stop and walk around six minutes to reach Bukit Brown Cemetery.
Length: 6.5 km
Duration: 2 hours
Difficulty: Easy
Trailhead: Bukit Brown Entrance (1°20'10.4″N 103°49'22.4″E)
Save $$$ • Save the Planet • Save Your Stomach!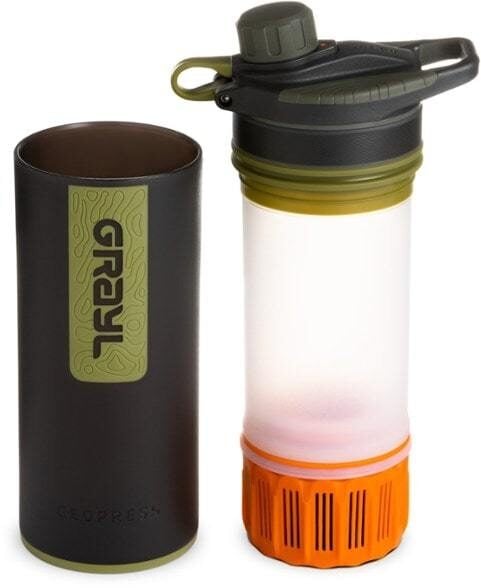 Drink water from ANYWHERE. The Grayl Geopress is the market's leading filtered water bottle protecting your tum from all the waterborne nasties. PLUS, you save money and the environment!
Single-use plastic bottles are a MASSIVE threat to marine life. Be a part of the solution and travel with a filter water bottle.
We've tested the Geopress rigorously from the icy heights of Pakistan to the tropical jungles of Cuba, and the results are in: it WORKS. Buy a Geopress: it's the last water bottle you'll ever buy.
Buy a Geopress!
Read the Review
6. Southern Ridges – The Toughest Trek in Singapore
There are no crazy tough hikes in Singapore, but this one should satisfy those looking for a bit more of a challenge.
Connecting hilltops and nature reserves, the ten-kilometer Southern Ridges route links Mount Faber Park, Telok Blangah Hill Park, Hort Park, Kent Ridge Park, and Labrador Nature Reserve. That's a lot of names!
But you get the point, it's long, diverse, and a great way to get above the city for some awesome views — particularly at Henderson Waves, a wood-clad walkway that is the highest pedestrian bridge in the whole country.
Along the Southern Ridges route, you'll see a wide variety of flora and fauna, which makes it an ideal hike for nature-lovers and birdwatchers. There's also a Forest Walk and Canopy Walk, both of which cut through the secondary forest growth of Adinandra Belukar at Kent Ridge. And you can get up into the branches themselves!
The route starts with the Marang Trail, which you can reach by heading to the Harbourfront MRT station in the Circle or North East lines, and ends at Labrador Nature Reserve. Swing by for a peaceful spot away from the frenetic energy of Singapore's city life.
Length: 10 km
Duration: 4-5 hours
Difficulty: Moderate
Trailhead: Marang Trail of NParks (1°15'59.8″N 103°49'16.3″E)
7. Bukit Timah Nature Reserve Summit Trail – Best Hike for Views in Singapore
Singapore isn't known to be a mountainous place, but you can still summit the highest "peak" of the island nation on a hike. And that's where Bukit Timah comes in!
Located 12 kilometers away from the city center, this nature reserve is one of the only places on the island that retains an area of primary rainforest. It's a hill that measures just 163 meters above sea level, but it still makes for some great views of the city.
Your adventure at Bukit Timah Nature Reserve starts by taking the Downtown Line and alighting at Beauty World MRT station (really, Beauty World is the actual name of this stop).
From the visitor center, you walk up through densely forested areas that are very well developed (expect boardwalks and steps), while taking glimpses of the ever-present urban/nature contrast along the way.
Length: 1.4 km
Duration: 40 Minutes
Difficulty: Average/Difficult
Trailhead: Bukit Timah Nature Reserve Visitor Centre (1°20'53.9″N 103°46'36.9″E)
8. Pulau Ubin Tree Trail – Best Off the Beaten Path Trek in Singapore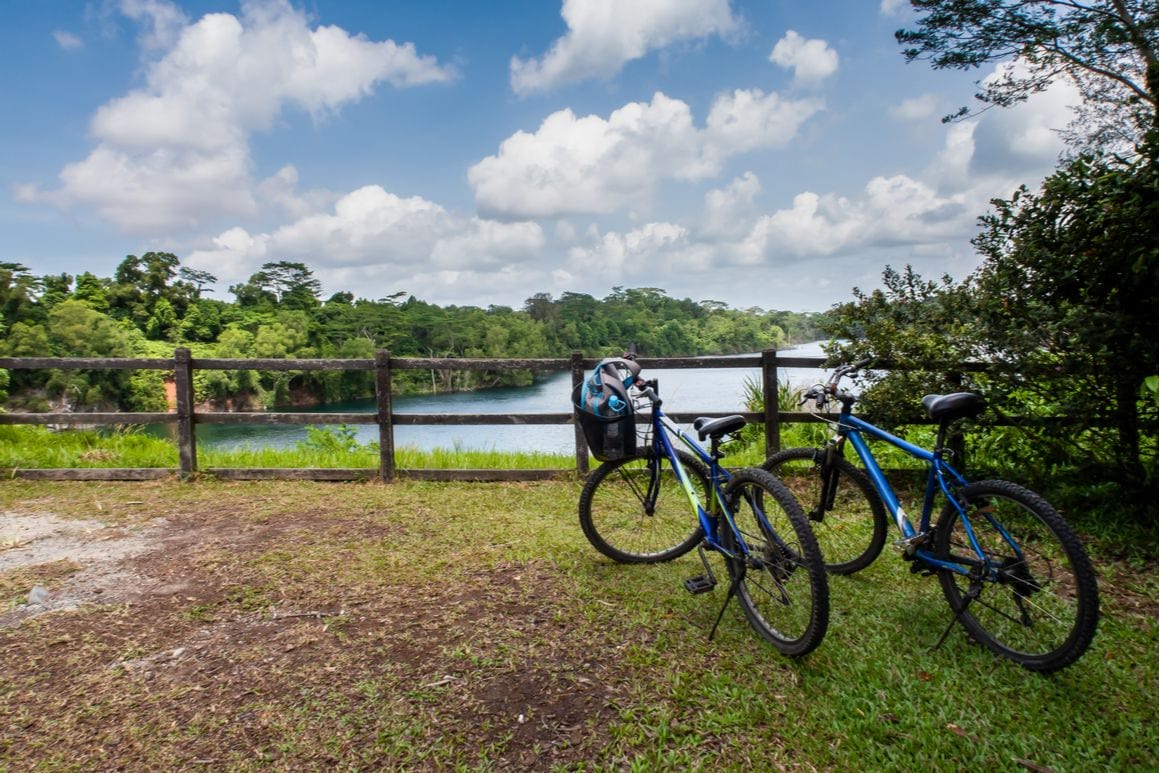 Pulau Ubin, or simply Ubin, is an island just off the northeastern coast of Singapore and is now one of Singapore's National Parks. Once home to thousands of settlers in the 1960s, it is one of the only rural settlements remaining in Singapore today.
It's been dubbed "the last kampung" (kampung meaning village), so it's a unique place to experience a pocket of history and a rustic atmosphere that has long been left behind in modern-day Singapore. In 2012, for example, there were only 38 people living here!
Pulau Ubin is an island sanctuary, a place to get away to a time before Singapore took off as the skyscraper-clad island that everyone knows today. If you really like it here, and you feel like a bit more of an adventure, you can even choose to camp; try Jelutong Campsite or Maman Campsite.
When it comes to the off-the-beaten-track hiking experience in Singapore, it doesn't get any better than this. Catch a bus to Changi Village, where you'll find a bumboat from Changi Point Ferry Terminal (leaves when full and costs $2). Have fun!
Length: 3 km
Duration: 1 hours
Difficulty: Easy
Trailhead: Pulau Ubin (Jetty Entrance) (1°24'07.8″N 103°58'14.2″E)
DON'T DIE OUT THERE! …Please 🙂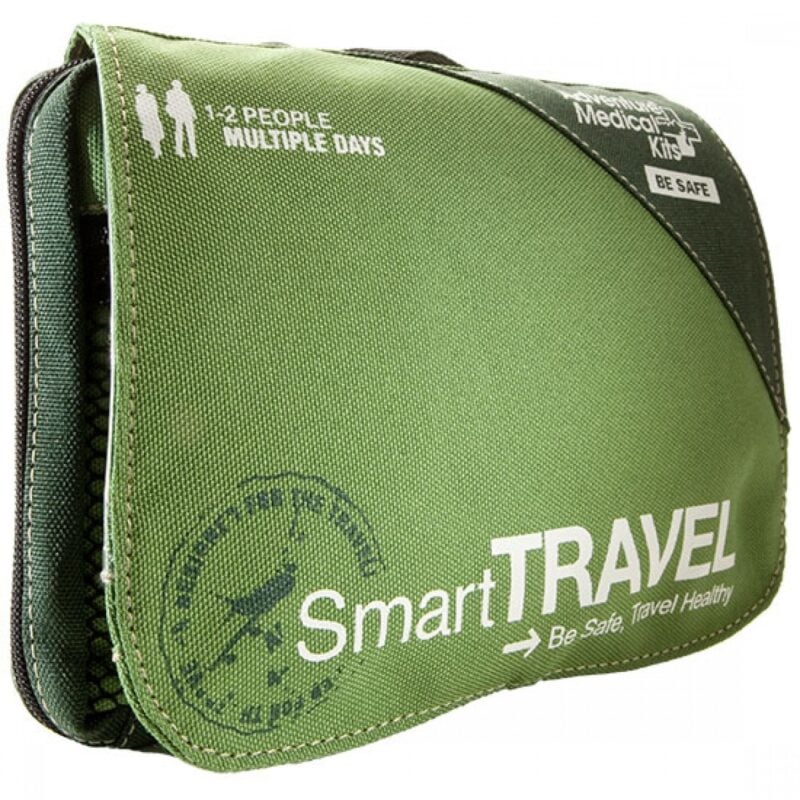 Things go wrong on the road ALL THE TIME. Be prepared for what life throws at you.
Buy an AMK Travel Medical Kit before you head out on your next adventure – don't be daft!
Buy on REI
Now that we've walked you through all the hikes, it's time to figure out where you should stay in Singapore.
After all, it's a tiny country, cramped into a piece of land smaller than NYC. It shouldn't be too hard to find a place, right?
Well, Singapore is still huge in its own way, in the sense that it has plenty of different neighborhoods and districts to choose from. But at least you won't have to be moving around a great deal.
Most accommodation is found in the southeast part of the island, in areas such as the upscale shopping district of Orchard, Outram, and the so-called Downtown Core. For the most part, you'll be looking at hotels here — ranging from more budget-friendly offerings to some insane 5-star hotels (Marina Bay Sands, for example).
For cheaper accommodation, Kampong Glam is where you'll find some of the best hostels in Singapore. Chinatown and Little India also have a fair few affordable options, and they're a great way to dive into the multicultural aspect of the city.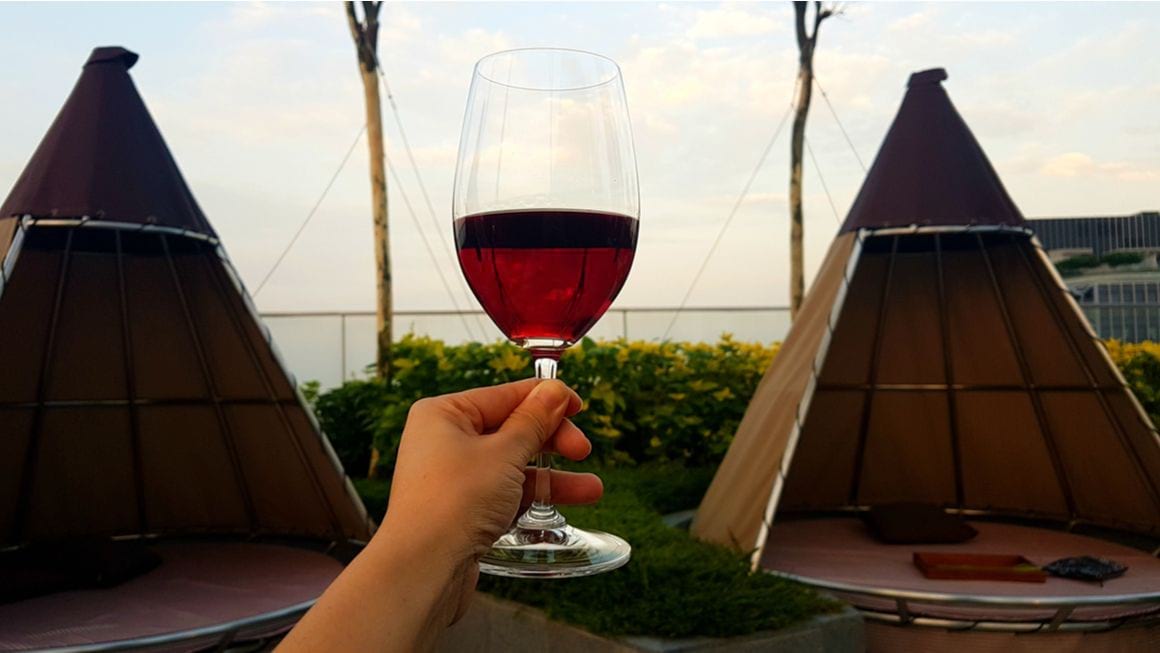 And don't worry about public transportation: Singapore is known for having great public infrastructure, and the MRT is cheap and efficient. Along with their bus system, it's easy and convenient to get from A to B within the city and its limits.
Camping in Singapore is also possible, although not as common as in other places. Citizens of Singapore can wild camp (after requesting a permit), but foreign tourists are not allowed. Stick to the designated campsites and avoid trouble in a country known for its strict (and rather odd) laws.
Walking distance to Singapore's hottest neighborhoods and attractions, this clean and contemporary attic hideaway is the best Airbnb in Singapore. With modern amenities and a full kitchen, this one-bedroom condo comfortably sleeps up to four people and is perfect for anyone looking for a place to stay in the heart of the city.
Enjoy the sights, sounds, and excitement of Singapore's Little India neighborhood by booking your stay at The Inn Crowd Backpackers Hostel 2. The free breakfast and free guided scooter tours of the city make it our choice for the best hostel in Singapore.
Enjoy contemporary elegance on the Singapore Riverside at Studio M Hotel. These stylish and elegantly decorated lofts are the perfect relaxing hideaway in the Clarke Quay neighbourhood. Located within walking distance of Singapore's trendy nightlife scene, the financial district, and all of the city's top attractions, Studio M Hotel is the best hotel in Singapore.
Is This the Best Backpack EVER???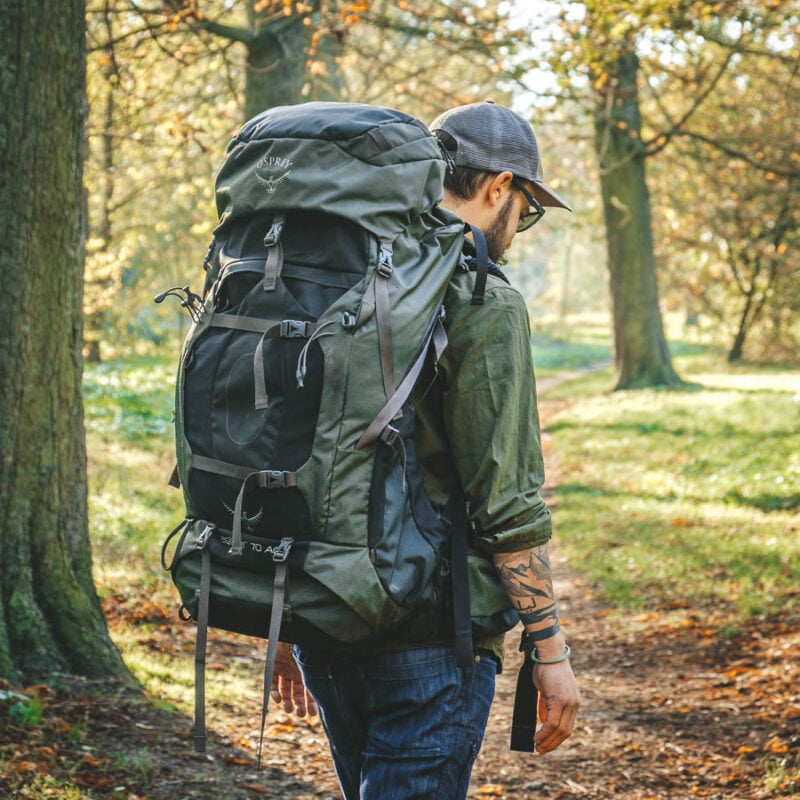 You won't need any special gear, since the hikes here aren't as technical as some you may find north of the border in Malaysia. But there are still some hiking essentials you should consider when packing for a trip to Singapore.
First of all, we really recommend breathable clothing. Singapore's hot and humid climate really does not lend itself to wearing anything heavy, especially if you plan on being active.
Right after that are your hiking shoes. You want something sturdy and breathable, but you also don't want it to go past your ankle, so that your feet aren't too enclosed — Singapore's humidity is savage.
And on that note: dehydration is serious business. Never hike under extreme heat and always stay hydrated — a filter water bottle will allow you to drink from anywhere and save unnecessary plastic waste.
Be sure to take all your essentials with you on a comfortable daypack: a GPS or maps, a head torch, and a first aid kit are all staples for any hiking trip.
Have fun in your Singaporean hiking adventures!
Trekking Poles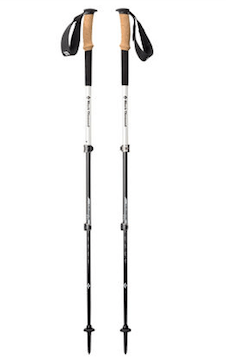 Trekking Poles
Black Diamond Alpine Carbon Cork
Price > $$$
Weight > 17 oz.
Grip > Cork
Headlamp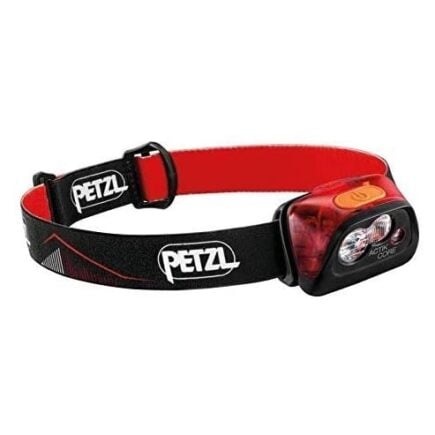 Headlamp
Petzl Actik Core Headlamp
Price > $$
Weight > 1.9 oz
Lumens > 160
Hiking Boots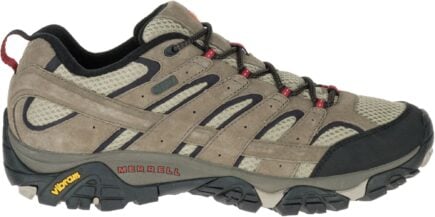 Hiking Boots
Merrell Moab 2 WP Low
Price > $$
Weight > 2 lbs 1 oz
Waterproof > Yes
Daypack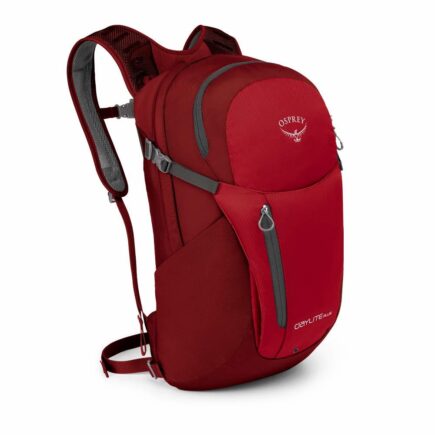 Daypack
Osprey Daylite Plus
Price > $$$
Weight > 20 oz
Capacity > 20L
Water bottle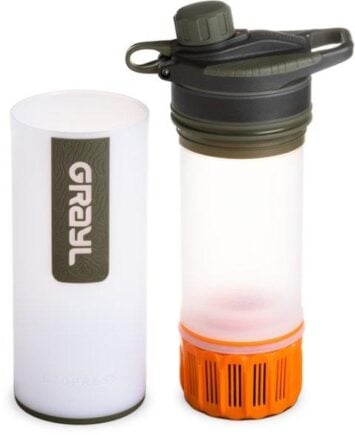 Water bottle
GRAYL Geopress
Price > $$$
Weight > 16 oz
Size > 24 oz
Backpack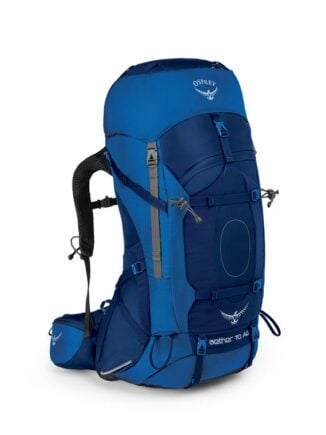 Backpack
Osprey Aether AG70
Price > $$$
Weight > 5 lbs 3 oz
Capacity > 70L
Backpacking Tent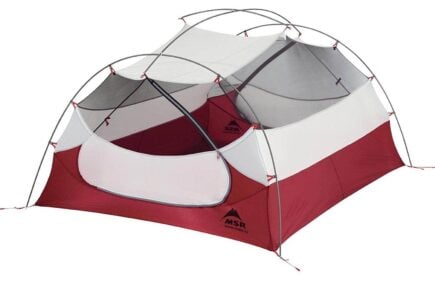 Backpacking Tent
MSR Hubba Hubba NX 2P
Price > $$$$
Weight > 3.7 lbs
Capacity > 2 person
GPS Device
GPS Device
Garmin GPSMAP 64sx Handheld GPS
Price > $$
Weight > 8.1 oz
Battery Life > 16 hours
Don't Forget Your Singapore Travel Insurance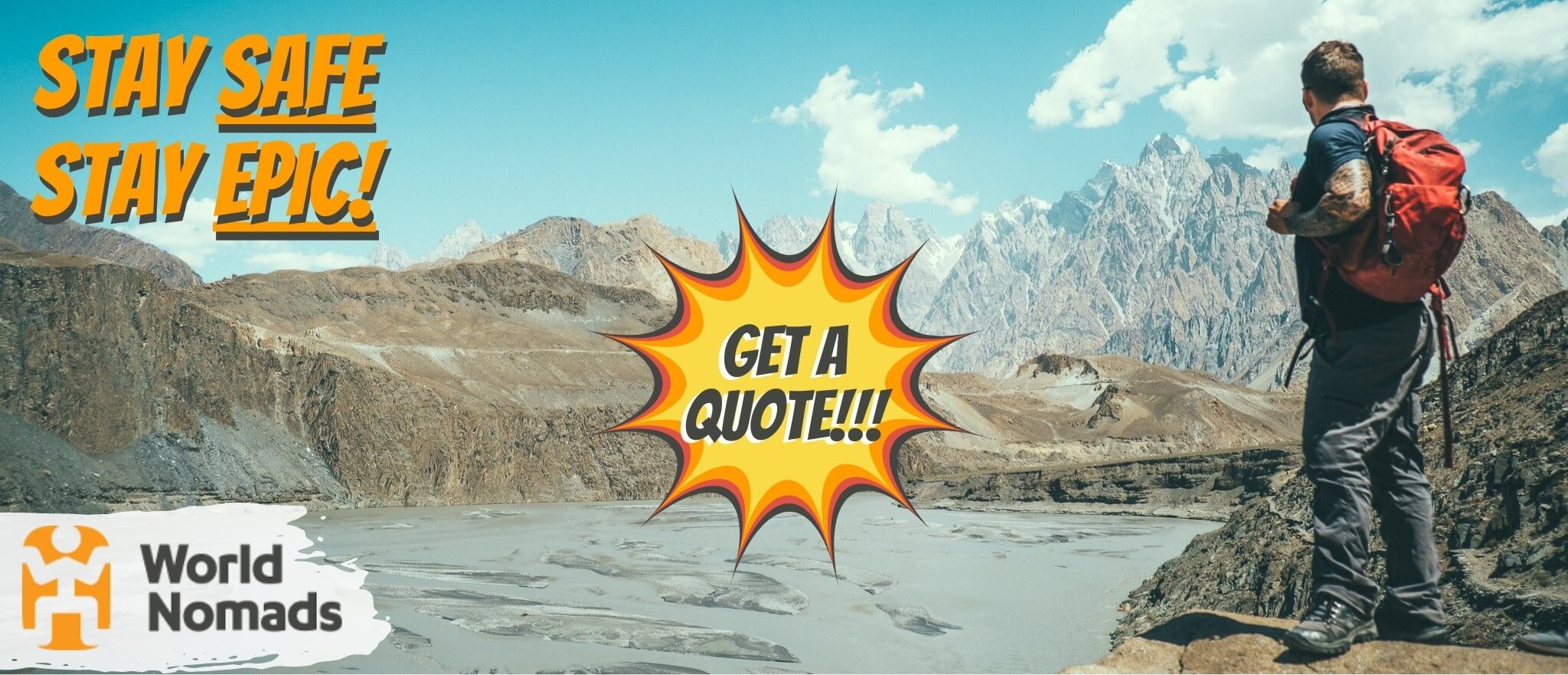 World Nomads' mission is to support and encourage travellers to explore their boundaries. They offer simple & flexible travel insurance, and safety advice to help you travel confidently.
They've been doing it since 2002 – protecting, connecting, and inspiring independent travellers just like you.
Get a quote below or read our in-depth review!
World Nomads provides travel insurance for travelers in over 100 countries. As an affiliate, we receive a fee when you get a quote from World Nomads using this link. We do not represent World Nomads. This is information only and not a recommendation to buy travel insurance.
---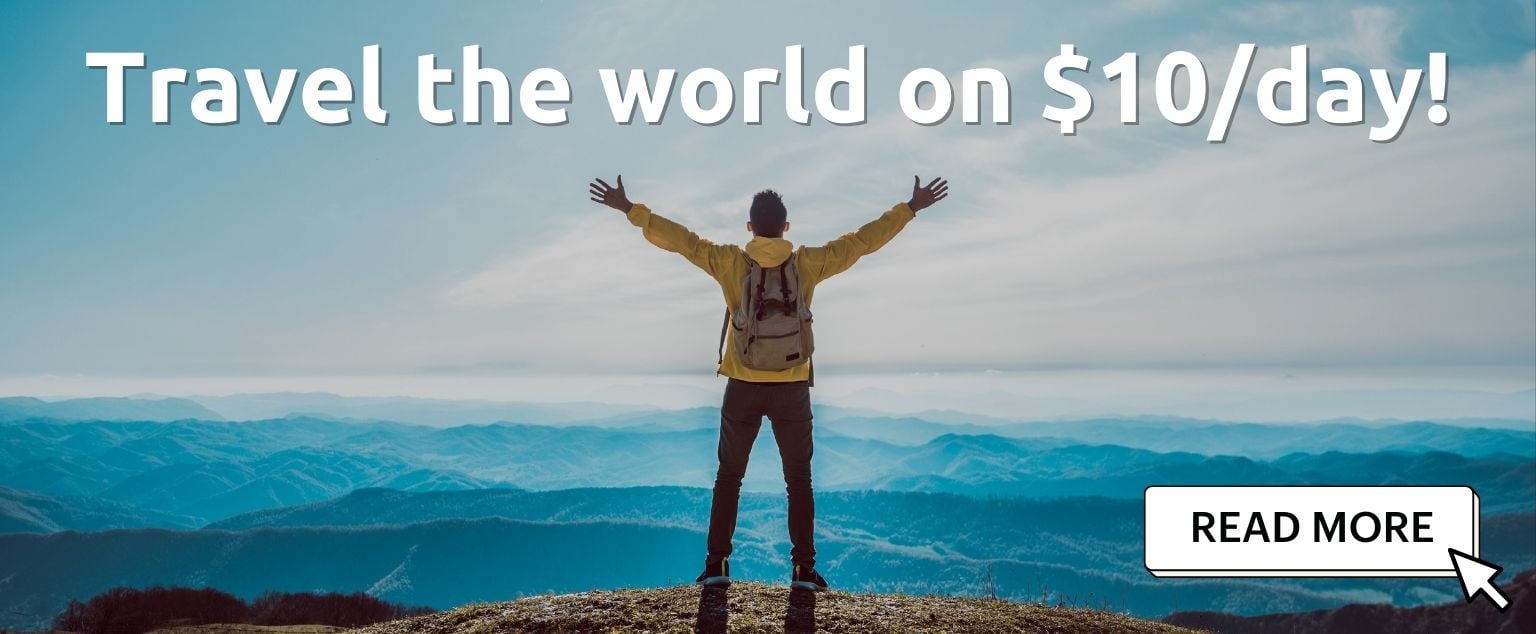 And for transparency's sake, please know that some of the links in our content are affiliate links. That means that if you book your accommodation, buy your gear, or sort your insurance through our link, we earn a small commission (at no extra cost to you). That said, we only link to the gear we trust and never recommend services we don't believe are up to scratch. Again, thank you!