If you have ever watched Crazy Rich Asians (a personal favourite), then you too will have some idea of Singapore's glittering, almost extra-terrestrial appeal.
Whilst a Marina Bay Sands engagement party might be a pipe dream, there are certain fanciable aspects of the film that are re-liveable, even by us. Experience a Marina bay Garden light show. Try the Michelin star street food. Play Mah-jong with grannies. Singapore is well known for being on the pricey side, but you shouldn't let Singapore's costly reputation deter you from visiting.
With a rare conjugation of Asian cultures compacted into an iconically tight Singaporean space, I'd happily bet that this bizarre, modern city-state is unlike anywhere you've ever been before.
This city is a melting pot of Asian cultures, which makes it very dynamic. As a result, choosing where to stay in Singapore can be confusing, with many options available and a wide diversity of neighbourhoods.
Thankfully, with the help of this guide, finding out where to stay in Singapore will be easier than finding a Pad Thai in Thailand. Let's check out some of our top locations!
So where is the best place to stay in Singapore? Whether you're looking for the perfect city skyline accommodation or a hostel filled with vagrants backpacking Singapore, these are our top recommendations for where to stay.
Located in the Clarke Quay centre, overlooking the riverside, this tiny home is a top choice for a stay in Singapore. A tranquil and modern space, this cosy apartment will give you a taste of the Singapore lifestyle. Clubs, pubs, and restaurants are just a short walk away, and there is a metro station for scooting around the city.
Best Hostel in Singapore: The Bohemian
The Bohemian is a true backpackers hostel. 2 minutes away from the Subway and located in Chinatown, you have access to everything you need to start exploring Singapore. The hostel has free wifi, great social spaces and female-only dorm availability.
Enjoy contemporary elegance on the Singapore Riverside at Studio M Hotel. These stylish and elegantly decorated lofts are the perfect relaxing hideaway in the Clarke Quay neighbourhood near Fort Canning Park. Located within walking distance of Singapore's trendy nightlife scene, the financial district, and all of the city centre's top attractions, Studio M Hotel is the best hotel in Singapore.
From the beautiful Marina Bay to Chinatown and the Singapore River, figuring out where to stay in Singapore can be challenging. Which area is the best?
Singapore is a modern and technologically advanced city-state located in Southeast Asia. Spread over 719 square kilometres, this small island nation is home to more than 5 million people. The best places to visit are littered between areas, so it is definitely worth trying to see more than one of Singapore's exciting neighbourhoods.
Even if you're only visiting for a few days, you'll want to make time to visit at least three or four of these intriguing districts. If you're thinking about living in Singapore, these are some of the most interesting and lively places in the City, so definitely worth a check-up!
Starting in the north, you have Little India, an eclectic and vibrant district. Home to incredible food, colourful buildings, and a myriad of cultural and religious attractions, you won't want to miss the chance to explore Little India on your visit. Add in a multitude of budget and mid-range hotels, and you've got yourself a winner.
Heading south, pass through the Civic District and Clarke Quay where you'll find Singapore's trendiest pubs, clubs and night spots along the Singapore River. Here you'll find quite a few luxury hotels, as well as some considerably less pricy mid-range hotels too.
Continue on to Chinatown, home to restored shophouses and colourful hangouts. This district is popular with tourists and locals alike and is the perfect neighbourhood if you're looking for great food and reasonable prices. It's a top spot for hostels and fantastic hotels in Singapore on a budget, and hosts some of the best street food in town.
As you continue through the downtown core, experience the extravagant and opulent Marina Bay. The place to see and be seen, The Marina Bay area is where you'll find high-end hotels (like the Marina Bay Sands), designer shops, and the elaborate Garden by the Bay.
Finally, head as far south as you can to the island of Sentosa. Home to theme parks, beaches and lush gardens, Sentosa is a luxurious hideaway just a stone's throw from the action.
Each neighbourhood in Singapore is distinct, offering visitors unique itinerary experiences, historical landmarks, and culinary delicacies.
Thanks to its small size and amazing public transport system, getting around Singapore is easy. The city's extensive public transit system is fast and efficient, allowing for easy movement from one place to the next. Transferring from Changi airport is simple, so right from landing, you can get stuck into the city chaos.
Singapore is a very pedestrian-friendly city. Its main districts are outfitted with well-kept pavements and pedestrian crossings, making it simple and safe to explore on foot. Regardless of where you choose to make your base, you'll have no problems moving easily throughout the city's districts.
Each of Singapore's districts offers something unique to visitors. Whether you're looking for tropical beaches and luxurious food, trendy clubs, or shopping till you drop on Orchard Road, Singapore has a neighbourhood perfectly suited to you.
1. Marina Bay Neighborhood – Best for your first trip
Marina Bay is one of Singapore's prettiest and most desirable neighbourhoods, with one of the world's most famous luxury hotels. Located in the centre of the city, Marina Bay overlaps with the Central Business District, the Civic Quarter, and the Singapore river, so you're never far from daily activities.
With its bright lights, skyscraping hotels and one-of-a-kind, jaw-dropping attractions, Marina Bay is our top recommendation for where to stay in Singapore on your first visit.
Best accessed through the Circle MRT Line, getting to Marina Bay is convenient and easy. It's the best location in Singapore if you want to be in the city centre (ideal, right?). This area is top-notch if you're a business traveller, as it is close to the financial district and well-connected to Changi airport.
This neighbourhood is home to the iconic Marina Bay Sands Hotel (and its stunning rooftop infinity pool), a myriad of panoramic viewpoints, classy restaurants, and the esteemed Garden by the Bay. Marina Bay is a great district great for anyone who wants to see the sites and relax in opulence. Some of the best luxury hotels in the country sit in this prestigious area.
Check out Arab Street, on the North-west side of the Singapore river. This road displays a stark contrast to the skyscrapers and metal towers that populate Singapore, instead delivering a rustic and small-town feel. As the name suggests, there is a heavy middle eastern influence in the area, and this means interesting items, good food, and a fun atmosphere!
Strategically located in the centre of the city, the POD Boutique Capsule Hostel is a short walk from Marina Bay and all of the district's most amazing attractions.
Enjoy a free breakfast buffet, high-speed internet and a comfortable bed in your own safe, clean, and semi-private nook in the heart of Singapore.
Another example of fine Singaporean hospitality, this stay occupies a top spot in the Singaporean hotel hierarchy. The Ritz-Carlton has wonderful views of the river and hosts top-class facilities, including a Michelin-star restaurant, gym, spa, and swimming pool. Every room is kept spotless and has wide panoramic views of the Marina Bay area.
Top Things to do in Marina Bay
Take in the stunning views from the Marina Bay Sands Skypark, a platform perched 55 stories above the ground.
Marvel at the indigenous flora and the towering mechanical trees that make up Garden by the Bay. Visit at night for an awesome 15-minute light and water show.
See world-class exhibits and displays at the ArtScience Museum.
Sip on a pint of artisanal beer at LeVel 33, the world's highest microbrewery.
Walk the Marina Bay Art Trail, exploring art and sculptures by world-renowned artists.
Sip a Singapore Sling at KuDeTa as you enjoy unparalleled views of Marina Bay, Singapore and beyond.
Visit Merlion Park and see the famous Merlion (half-fish, half-lion) statue, a symbol of Singapore.
See a concert, dance performance or theatre production at the modern and unique Esplanade – Theatres on the Bay.
Take a tour of Singapore's most instagrammable spots. This tour makes it simple to experience all the best places in Marina Bay on a single day!
2. Chinatown – Best on a Budget
Of all the Singapore places to stay, Chinatown is unique. Singapore's traditional Chinese quarter is quickly becoming one of the city's hottest neighbourhoods. Home to rustic eateries, traditional shophouses, and religious attractions, Chinatown is a neighbourhood where new and old seamlessly meet.
From museums and temples to street food and hipster flair, Chinatown has it all. I recommend you spend at least a day exploring this neighbourhood. Wander the meandering streets and alleys, learn about Singapore's urban development, and pay homage to the gods by visiting Buddha Tooth Relic or Thian Keng Temples. There's no shortage of things to see, do and experience in Chinatown.
Looking for cheap eats? Well, Chinatown is the place to be! Home to hawker centres, street stalls, and the Chinese Night Market, this neighbourhood is a must-visit for backpackers wanting to see examples of the vibrancy the city offers.
Chinatown is the greatest district to stay in if you're looking for budget or mid-range hotels. The closest district to downtown Singapore, Chinatown is a different vibe to the Marina Bay Sands travel brochure. Full of life, buzz, and culinary delicacies, it's a great place to meet other backpackers and experience another Singaporean 'bubble'.
Century Service World is another great option if you're looking for budget Singapore accommodation. With an outstanding location in Chinatown, only one kilometre from the prestigious Clarke Quay area, this Hostel will give you a cheap, clean, and comfortable stay. There is an onsite bar and restaurant, and each bed comes with a locker and access to the shared bathrooms.
Best Hotels in Chinatown: Hotel Mono
Modern and cosy, Hotel Mono is a chic hideaway set in six historical shophouses. Recently renovated, Hotel Mono beautifully mixes a minimalistic aesthetic with traditional Singapore style.
Designed for the discerning traveller, this boutique hotel is located in lively Chinatown, just minutes from some of Singapore's top sights and attractions.
Top Things to do in Chinatown
Dance the night away on Club Street.
Visit Singapore City Gallery and explore the history of Singapore's urban development while viewing large-scale models of the city and country.
Stroll through Ann Siang Park and climb to one of the highest geographic points in Chinatown.
Explore the shophouses, and shop the authentic tea and Chinese medicine shops.
Visit the Buddha Tooth Relic Temple and see the 27-foot-tall statue of Maitreya Buddha.
Climb to the Pinnacle@Duxton Skyride and take in impressive views of the city from Singapore's tallest housing project.
Wander along Smith Street and enjoy the atmosphere and mouthwatering fare from the street stalls.
Eat your way through the Chinese Night Market, sampling as many delicious delicacies as you can.
Visit Thian Hock Keng Temple, the oldest Chinese temple in Singapore, which dates all the way back to 1820.
Enjoy cheap but delicious eats at the Hawker Food Centre or the Chinatown complex – some of the best food deals in town.
Go full foodie, and jump onto a tasting tour of Singapore's best street food.
3. Little India Neighborhood – For the Best Vibes
Little India is – as the name suggests – a slice of India in Singapore. With a distinct identity and cultural flair, Little India is one of the most vibrant and attractive areas of the city. It is the district to visit if you're looking for aromatic foods, inexpensive shopping, and an inimitable cultural and religious experience.
Well connected to Singapore's central and outer-borough, Little India is easily accessed by metro, yet is still one of the best places to stay in Singapore on a budget. It's home to some of Singapore's cheapest hostels and is easily explored on foot, thanks to tightly concentrated roads and meandering alleyways.
This neighbourhood is home to a good range of mid-level to budget accommodation options rather than luxury hotels. However, because it is Singapore, these still tend to be pricey. To offset the cost of visiting Singapore, I'd look to Chinatown, although there are some cheap options available here too. It's home to what we consider the best budget hotel in town!
K2 Guesthouse is situated 9 minutes from Little India. They have a great set-up to ensure that you sleep peacefully, as each dormitory bed comes with its own set of curtains. Accommodation purchase also entails free bicycle rental! This place boasts a hot tub and a great environment for meeting other travellers, so book whilst you still can.
Best Hotel in Little India: Arcadia Hotel
Is this the best budget hotel in Singapore? Travellers looking for a modern retreat should look no further than the Arcadia Hotel. This boutique hotel combines contemporary amenities with historic quality and charm. Perfect for business or leisure travellers, the Arcadia hotel is close to shopping malls, transit stations, and a myriad of authentic and exotic food options. There aren't (m)any cheap places to stay in Singapore but this one is very reasonable.
Top Things to do in Little India
Shop Serangoon Road, Little India's main street.
See the colourful, historic and iconic shophouses.
Join a guided tour of Little India, making sure that you don't miss any of the biggest pulls, and learning about the district's history.
Take a self-guided pub tour along Race Course Rd, enjoying the funky pubs and bars that line the way.
Enjoy inexpensive and delicious food at one (or more) of Little India's amazing food stalls.
Shop an assortment of produce and local delicacies at Tekka Centre, Singapore's largest indoor "wet" market.
Wander through Little India Arcade, a narrow alley filled with Indian clothes accessories, goods and more.
Visit Sri Mariamman Temple, Singapore's oldest and most important Hindu Temple, home to an intricately carved gopuram (statuary above the main door).
Shop 'til you drop at Mustafa Centre, one of Singapore's only 24-hour shopping malls. With more than 75,000 items on offer, you're bound to walk away with a trinket or two.
Walk the Heritage Trail, to learn all about Little India's rich and vibrant history.
4. Clarke Quay Neighborhood – Best for Nightlife
Wondering where to stay in Singapore for nightlife? If you're looking to enjoy a few drinks, dance the night away and experience Singapore's nightlife scene, look no further than Clarke Quay. Part of the city's Singapore River, Clarke Quay is the neighbourhood where you'll find tourists and locals rubbing shoulders as they drink, dance, laugh and sing through all hours of the night.
Starting at the mouth of the river, Clarke Quay is home to a fun and vibrant atmosphere thanks to its funky pubs, world-class restaurants, trendy clubs, and bustling bars. Whether you're looking for just a few drinks or for an all-night party, Clarke Quay is the place to be and the best area to stay in Singapore to party!
Another advantage of staying in Clarke Quay is the stylish Orchard Road. Home to the Ion Orchard mall, (or Ion Devialet Store), this road is a modern shoppers' paradise, featuring hundreds of brands and great lunch spots. If you're a fashion fan, this is the place to be.
It's well connected to public transport too with Clark Quay MRT and City Hall MRT Station close by.
Below we have listed more of the top things to do in Singapore at night!
Overlooking Singapore's Riverside, this one-bedroom flat is the perfect place to call home during your time in Singapore. This serene and modern living space is located in the heart of Clarke Quay, Singapore's premier nightlife district. Enjoy trendy clubs and funky pubs, all within a short walk of this modern hideaway.
Best Hostel in Clarke Quay: The Bohemian
This hostel is within walking distance of the Clarke Quay clubbing scene and is specifically orientated towards backpackers. Fast wifi, great social space, and friendly staff members create a brilliant atmosphere for exploring the heart of Singapore. This funky stay is clean, spacious (for Singapore), and only 2 minutes' walk from the Subway.
Enjoy contemporary elegance and style on the Singapore Riverside at Studio M Hotel. Each stylish loft is elegantly decorated and provides guests with the perfect relaxing hideaway in the heart of the city.
Unwind after a day of exploring by visiting the open-air gym, soaking in the jet pool or enjoying the stunning views from your floor-to-ceiling bay windows. Perfect for business or leisure travellers, you'll feel right at home in Singapore at Studio M Hotel.
Top Things to do in Clarke Quay
Take in the sights, sounds and smells of Clarke Quay as you cruise along the Singapore river.
Visit Hong San See Temple, a more than 100-year-old Chinese temple located just a short walk from Clarke Quay.
See the world's largest public collection of Singapore and Southeast Asian art at the National Art Gallery.
Experience the awesome nightlife of Clarke Quay. With loads of bars, clubs and atmosphere, Clarke Quay can be a great place to get to know the dark (light?) side of Singapore.
Visit the national museum, via a stroll through the historic Fort Canning park.
See more than 1,300 artefacts from across Asia at the Asian Civilizations Museum.
5. Sentosa Neighborhood – Best for Families
This is the best place to stay in Singapore for families and those visiting Resorts World Sentosa and Universal Studios. A small island off the south coast of Singapore, Sentosa is our recommendation of where to stay in Singapore if you're travelling with children, they'll love arriving by cable car! With a myriad of attractions, activities and adventures, this island playground is action-packed and lots of fun for kids (and adults) of all ages.
With a wide range of transportation options, including footbridge, bus or cable car, it couldn't be easier to get to Sentosa. We recommend you spend at least one day indulging in all this little island has to offer. With theme parks, museums, man-made beaches and animal attractions, there's something for everyone in Sentosa to please the family on a weekend holiday in Singapore.
A fantastic family friendly option, this hotel offers both a 24/7 swimming pool and 24/7 gym. Buffet breakfast is included, and comprises of a mix of Asian and Western choices. There is a spa and wellness centre, air conditioning in every room, a bar, and a complimentary airport shuttle. This hotel gets excellent reviews, and is perfectly placed for a great time exploring Sentosa!
Rest, relax and unwind after a day of fun and adventure at the Amara Sanctuary Resort Sentosa. Just a short walk from the beach, Amara Sanctuary Resort Sentosa offers modern amenities with the comfort of home, with an added bit of luxury.

Enjoy a deluxe room, one-bedroom villas or private studios. You can opt for a private pool as well. It is located just 3 minutes from Universal Studios Singapore and the casino at Resorts World Sentosa, so it's one of the best-located luxury hotels in the city
for theme parks.
Top Things to do in Sentosa
Lounge on Siloso, Palawan or Tanjong, Sentosa's amazing man-made white sand beaches.
Indulge at Universal Studios Singapore and spend a day exploring the theme park's seven zones of rides, attractions, fantasy and fun!
Snorkel with friendly fish and wade with manta rays at Adventure Cove Waterpark.
Be amazed at the Crane Dance, the world's largest animatronic that combines groundbreaking audio-visual technologies with light and water effects.
Soar high in the air and ride the scenic cable car!
Golf at Singapore's only public golf course.
Learn all about Asia's maritime and cultural heritage at the Maritime Experiential Museum.
Here's what people usually ask us about the best neighbourhoods and accommodations in Singapore.
World Nomads' mission is to support and encourage travellers to explore their boundaries. They offer simple & flexible travel insurance, and safety advice to help you travel confidently.
They've been doing it since 2002 – protecting, connecting, and inspiring independent travellers just like you.
Get a quote below or read our in-depth review!
World Nomads provides travel insurance for travelers in over 100 countries. As an affiliate, we receive a fee when you get a quote from World Nomads using this link. We do not represent World Nomads. This is information only and not a recommendation to buy travel insurance.
Anyone backpacking in Southeast Asia has to include Singapore on their itinerary, and not just for cheap flights. Visiting Singapore will be an enriching experience, and a complete contrast to many cities you will experience in Asia. Hell, the world.
Get ready to see incredible architecture and sky-risers, eat delicious food, and visit the infamous Singapore gardens! We hope this neighbourhood guide helps you choose where to stay in Singapore. Remember, Marina Bay is our top pick for where to stay in Singapore for your first time, and Little India is a great option on a budget!
Thankfully there are some great budget hotels and hostels right in the city centre. Our pick for the best hostel in Singapore is The Bohemian, and Studio M Hotel is our favourite hotel.
Do you own an awesome hostel, hotel or apartment? Want to be featured on our list? Email [email protected] to find out how.
---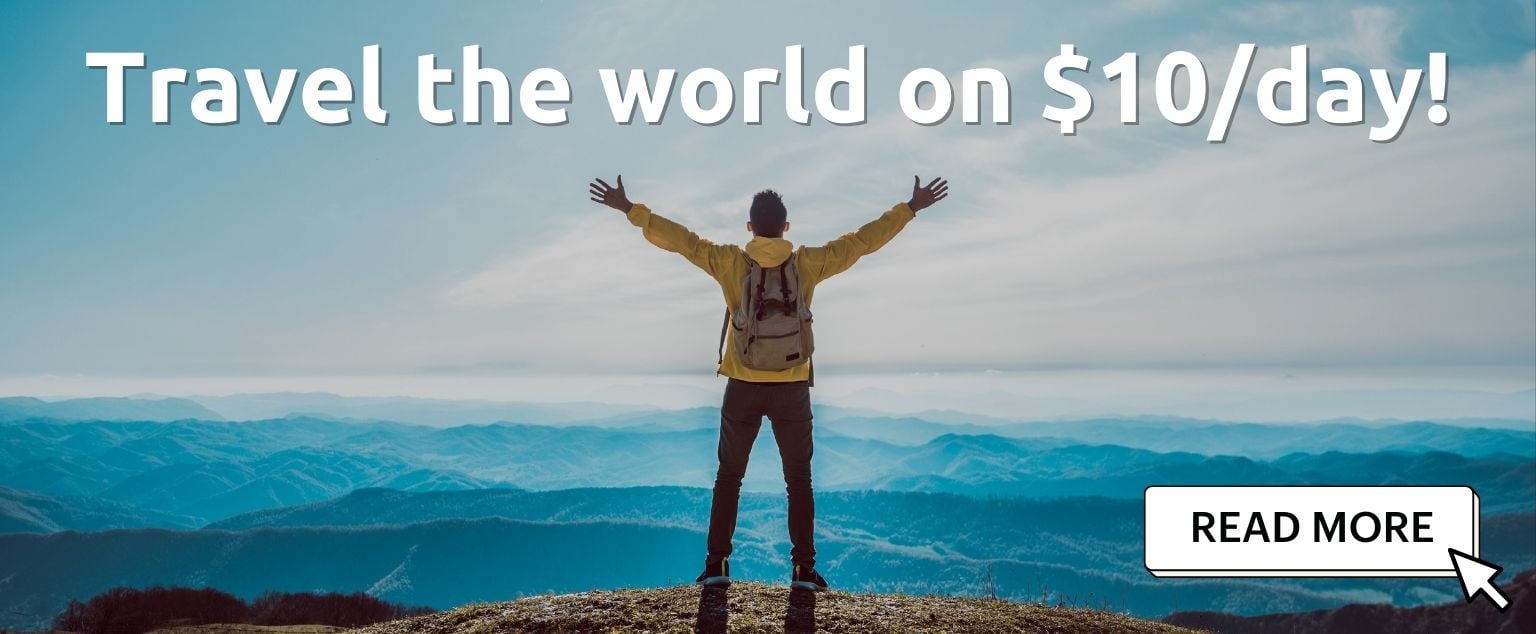 And for transparency's sake, please know that some of the links in our content are affiliate links. That means that if you book your accommodation, buy your gear, or sort your insurance through our link, we earn a small commission (at no extra cost to you). That said, we only link to the gear we trust and never recommend services we don't believe are up to scratch. Again, thank you!